Coming soon to an interior near you…playful decor with a rainbow effect! Have you noticed the iridescent and holographic trends that are taking the fashion and DIY worlds by storm?! Now it's time for these trends to move into the realm of interior design. Today we take a look at a collection of items that shimmer and shine. It's iridescent and holographic style for your interior! From party supplies to vases and flatware, if it has an unusual finish with a multicolored glow, you'll find it below. Enjoy!
Holographic Decor
Let's start with holographic decor possibilities, from pillows to party decorations. These DIY Koosh Ball Pillows from Studio DIY are created from iridescent fabric with a holographic effect. And of course, Koosh balls!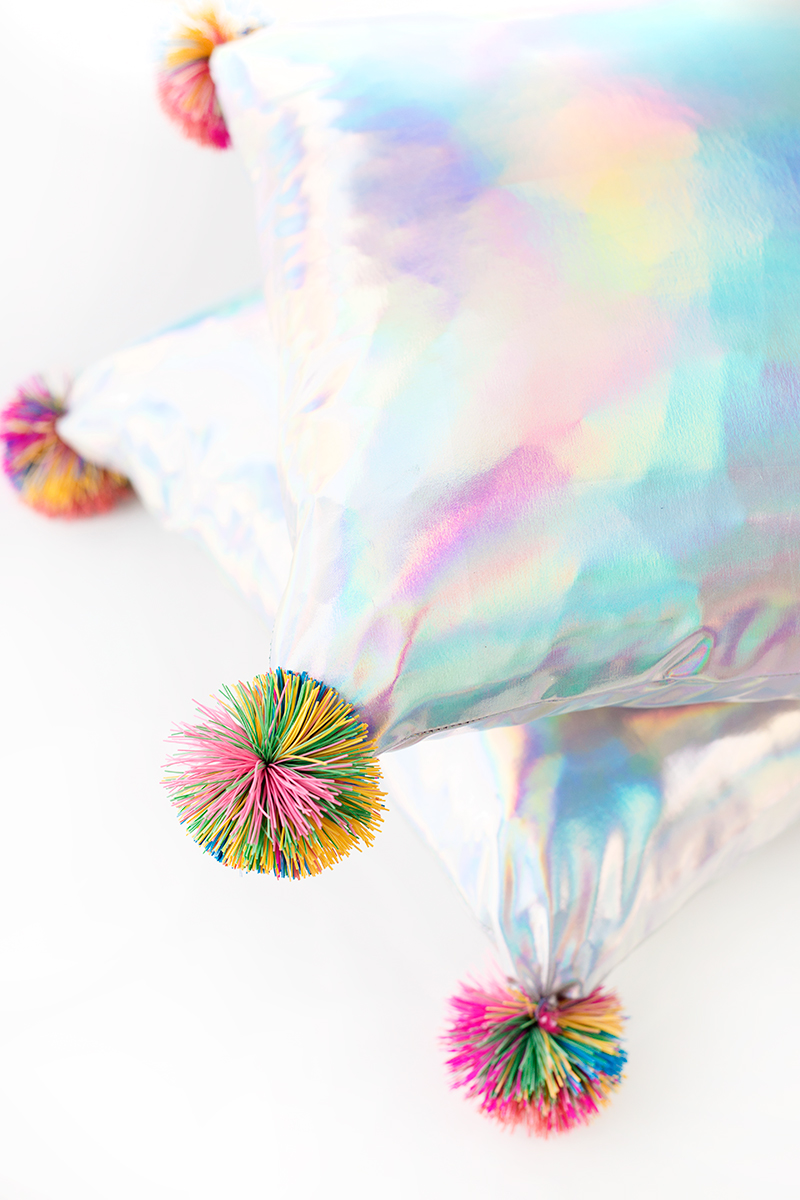 If you're crafty, you'll be delighted to know that Etsy offers a range of holographic art supplies, including this holographic metallic leather fabric from Leather & Ink: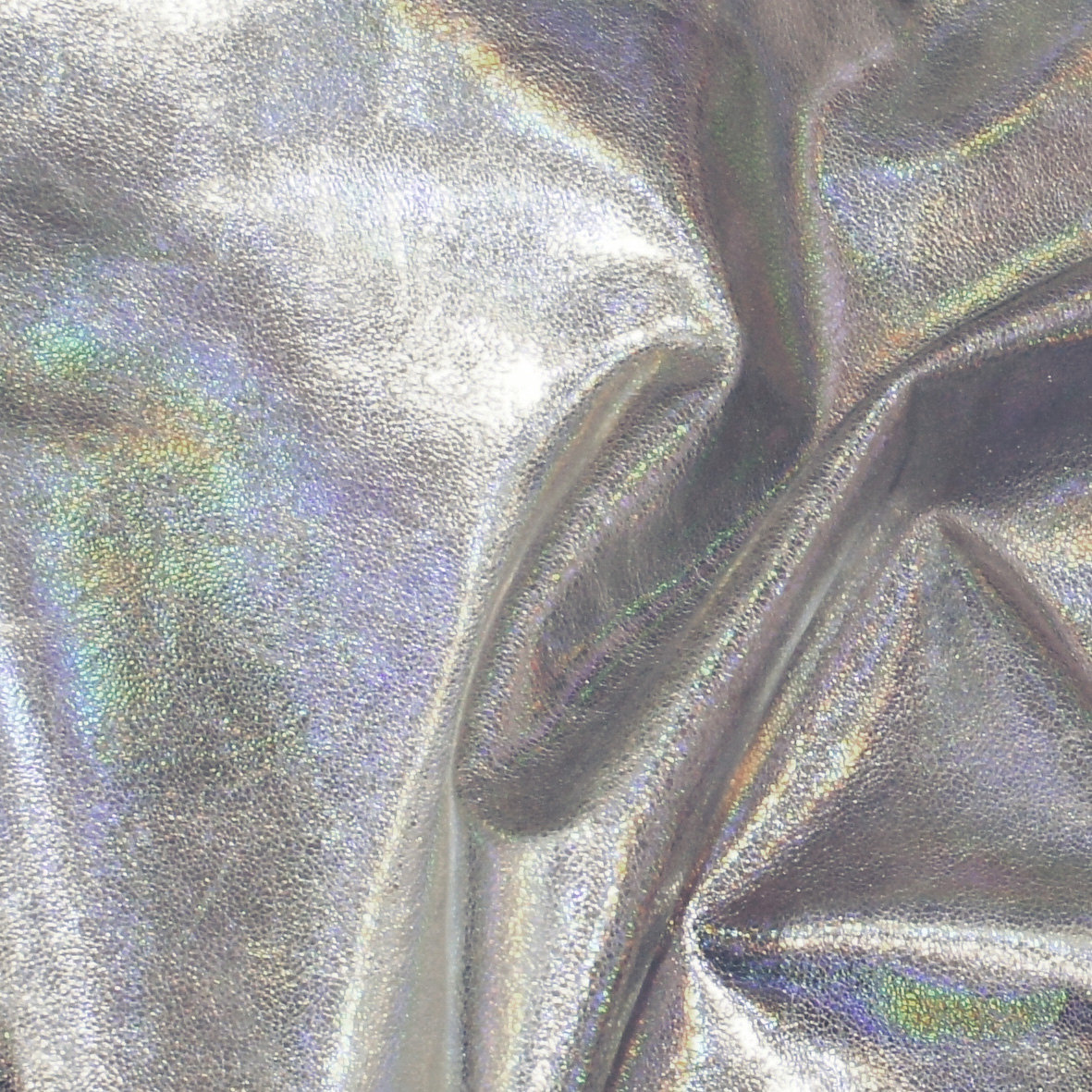 A dreamy pink hue can be seen when this Holographic Leather Fabric from Etsy shop BransTak catches the light. Faux leather is the material of choice, specifically polyurethane.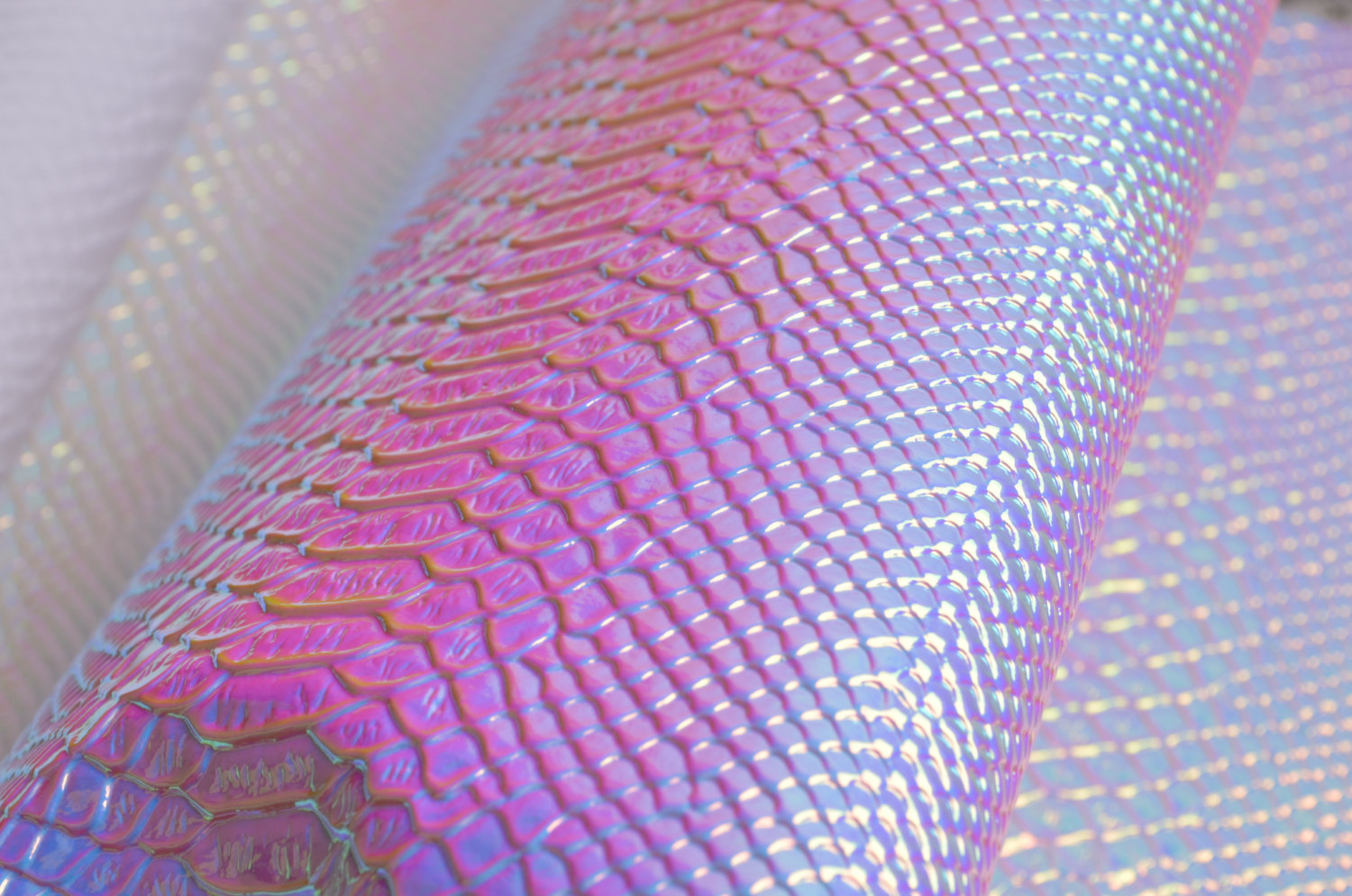 For a peel-and-stick solution to add a rainbow of vibrancy to your walls, check out this Holographic Moon Decal and Holographic Geometric Decal from Etsy shop Sticky Thingz: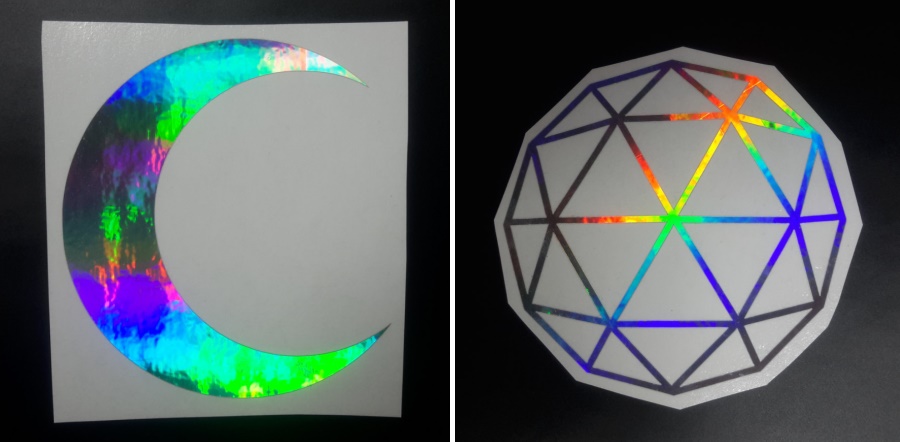 Is it fabric?! It's actually an art print that brings holographic shine to your walls! Appropriately titled Holographic, this print by Vivienn can be purchased via Society6: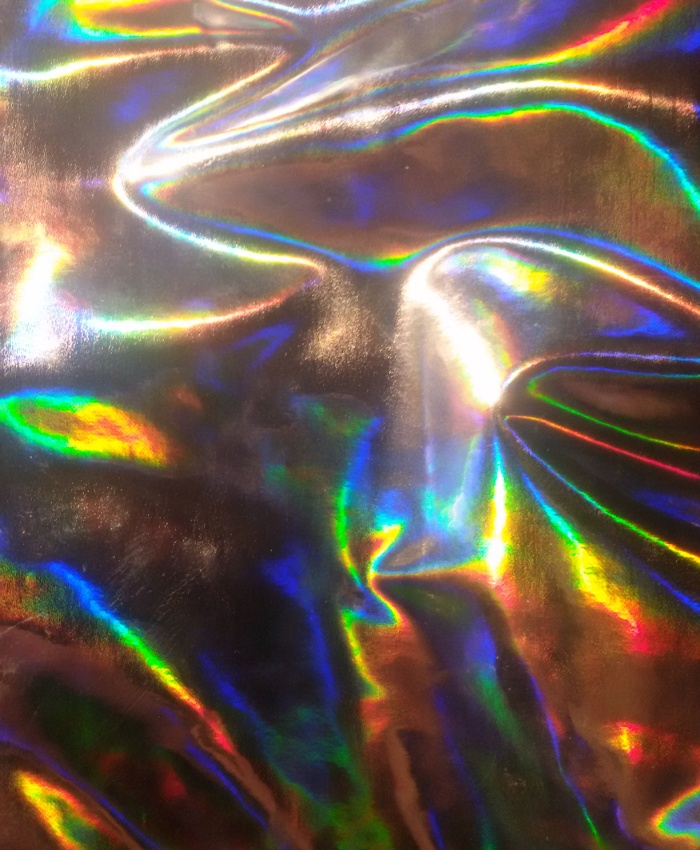 Ready for a party? Add some whimsical style to your fete with this Holographic Moon Balloon Set from Urban Outfitters, sold in a set of two: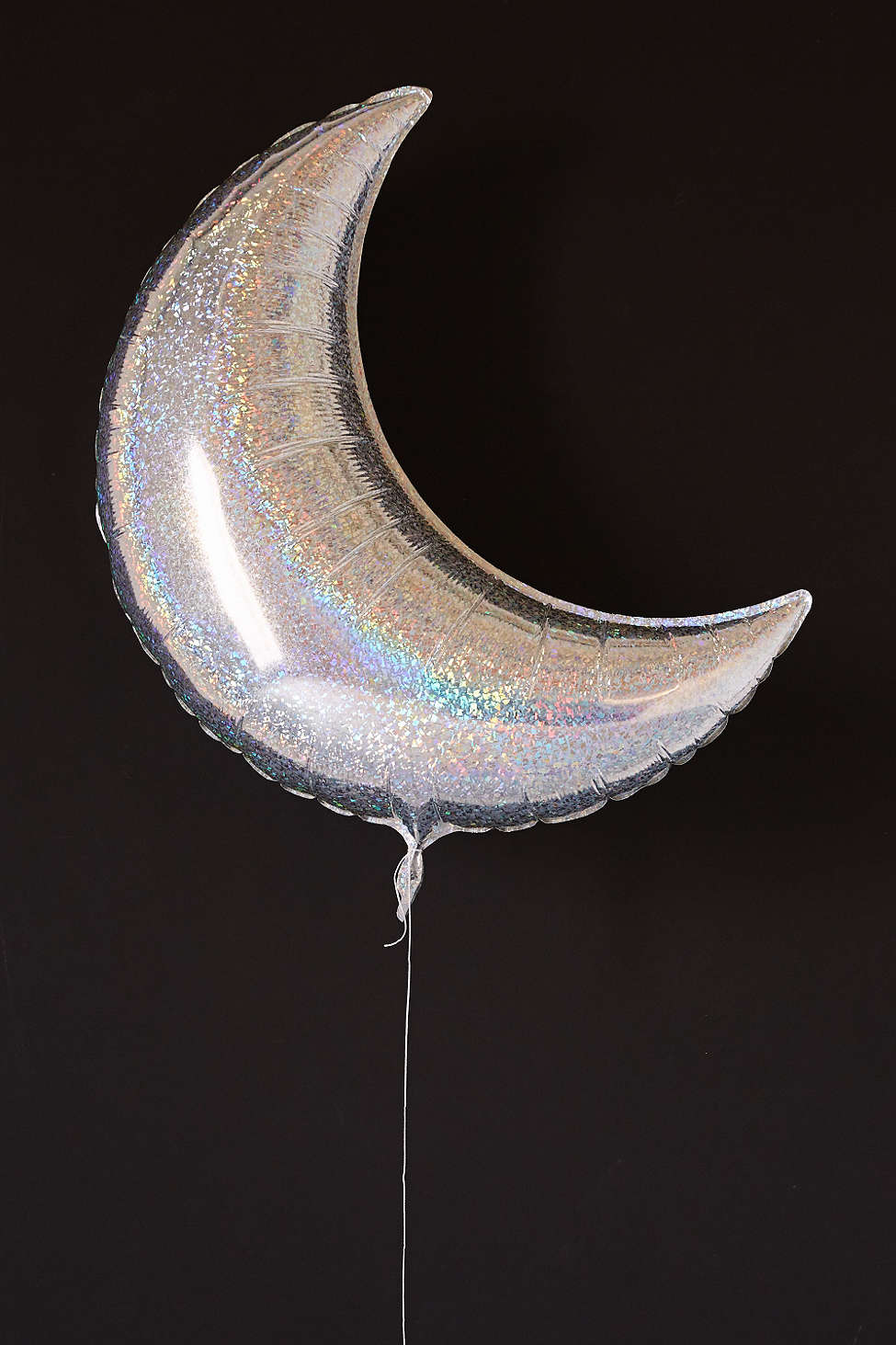 Etsy shop Oh Shiny! Paper Co. also offers a Holographic Moon Balloon. Oh, the power of mylar!…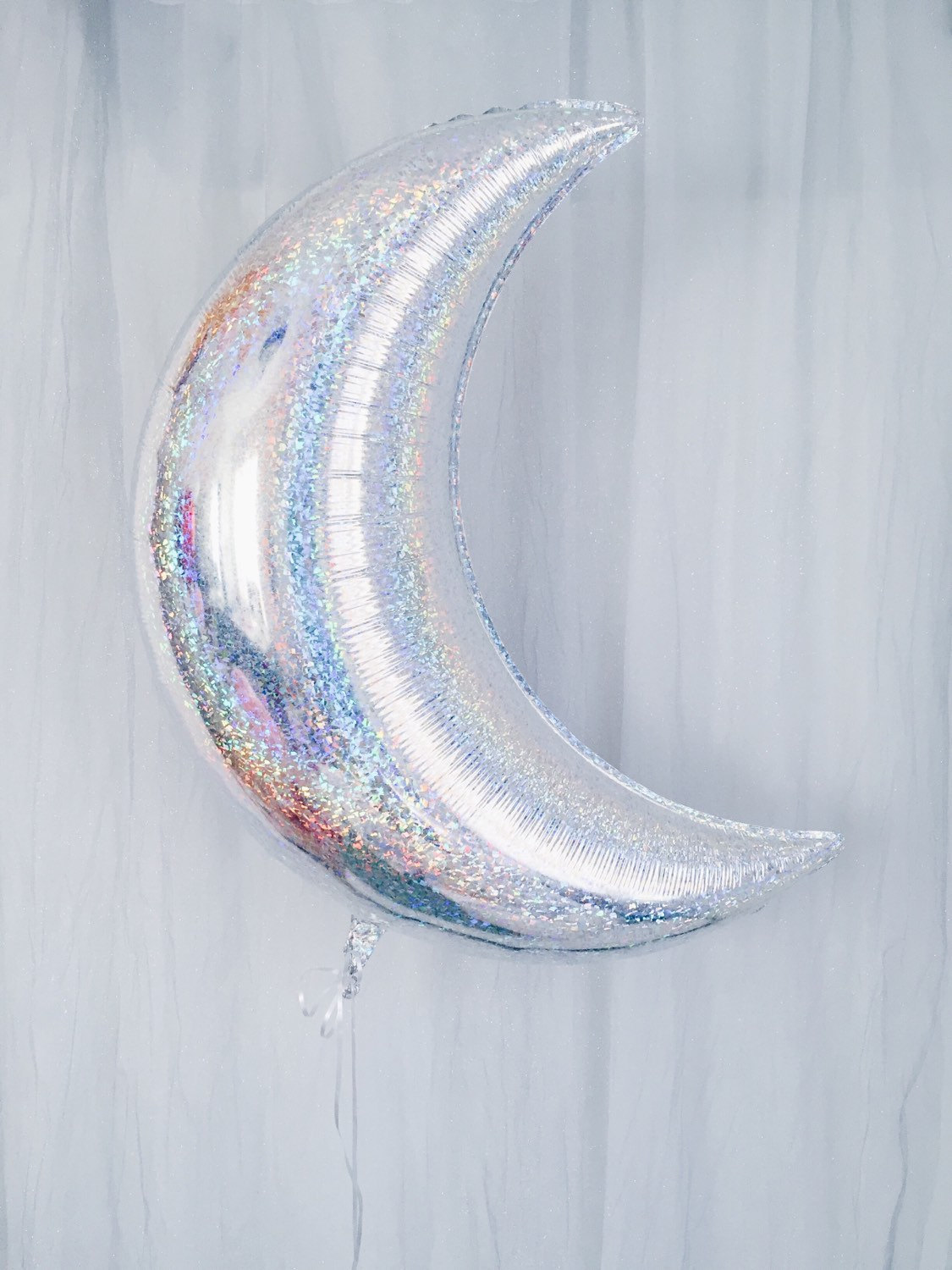 Create a garland that sparkles and shimmers with the help of this Holographic New Year's Eve Garland tutorial from Paper & Stitch. Holographic paper makes a big impact in these festive party decorations: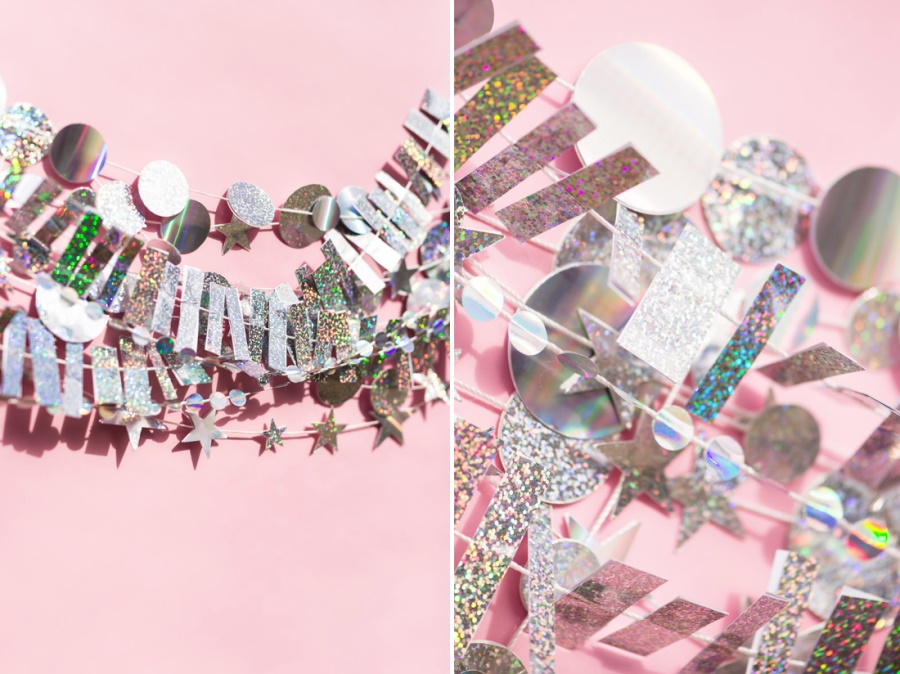 How fabulous is this multi-color plastic sheeting from Etsy shop Tavoos Arts Technicolor?! Because sometimes a good art supply is all it takes to create your own design that reflects the latest trends. We can see this sheeting being used to craft something sculptural. Don't you love the way it catches the light?!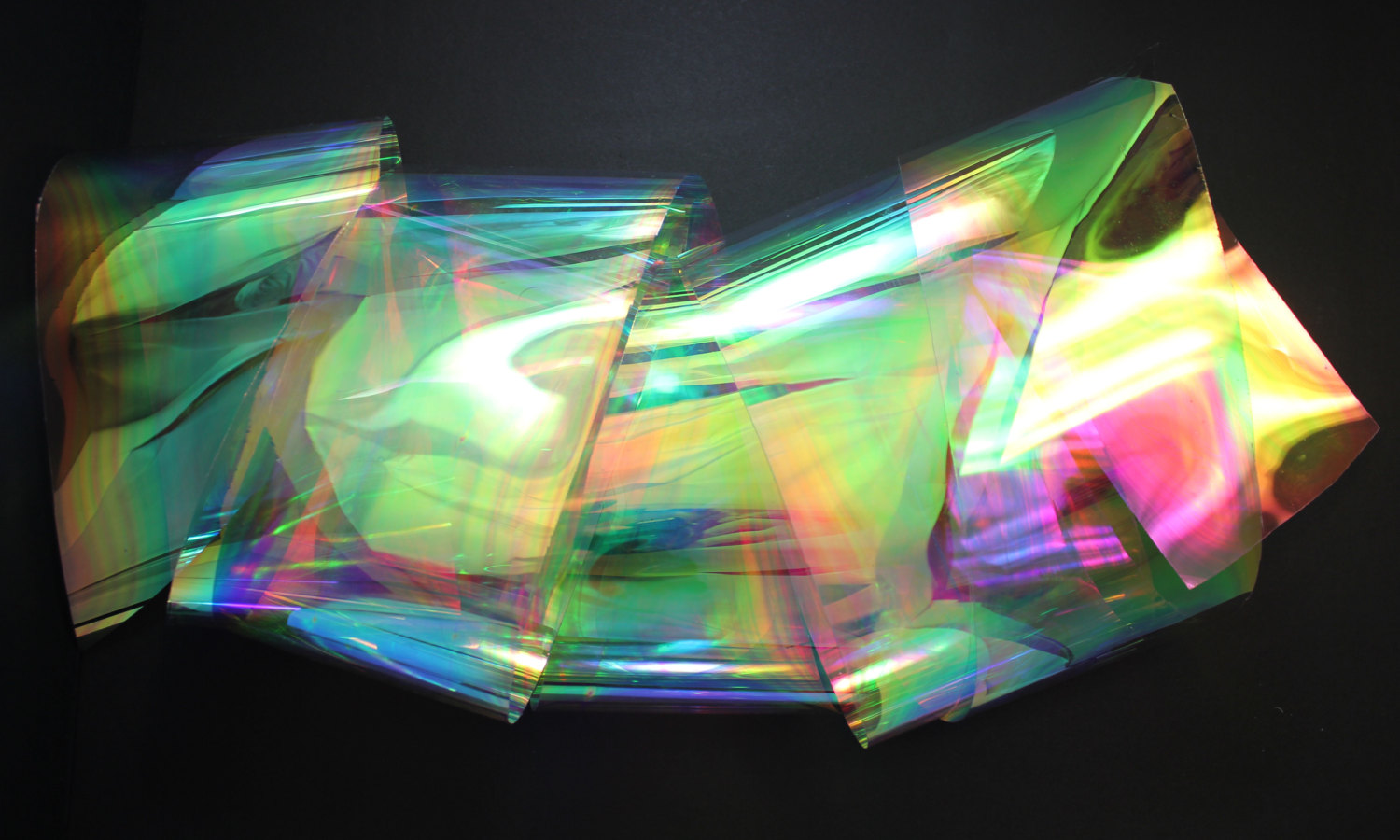 Don't be afraid to add some much-needed glam and glitz with this Silver Holographic Glitter from Etsy shop Glitz Galaxy. Use it to enhance a range of decor items, from vases to DIY wall art: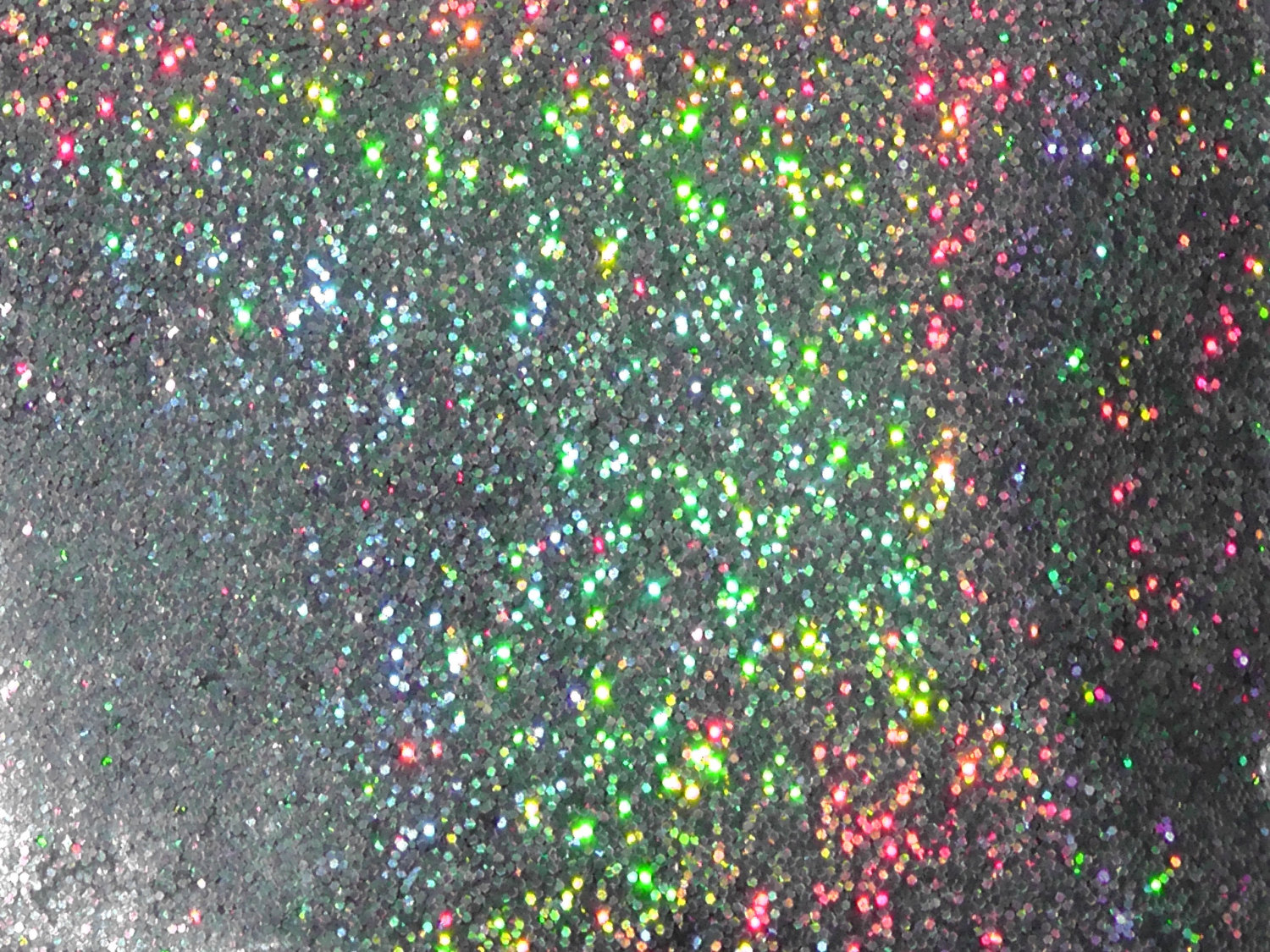 We now showcase a couple of lights that channel holographic style. This rotating Prisma Kaleidoscopic Light from Urban Outfitters brings a rainbow of color to the walls: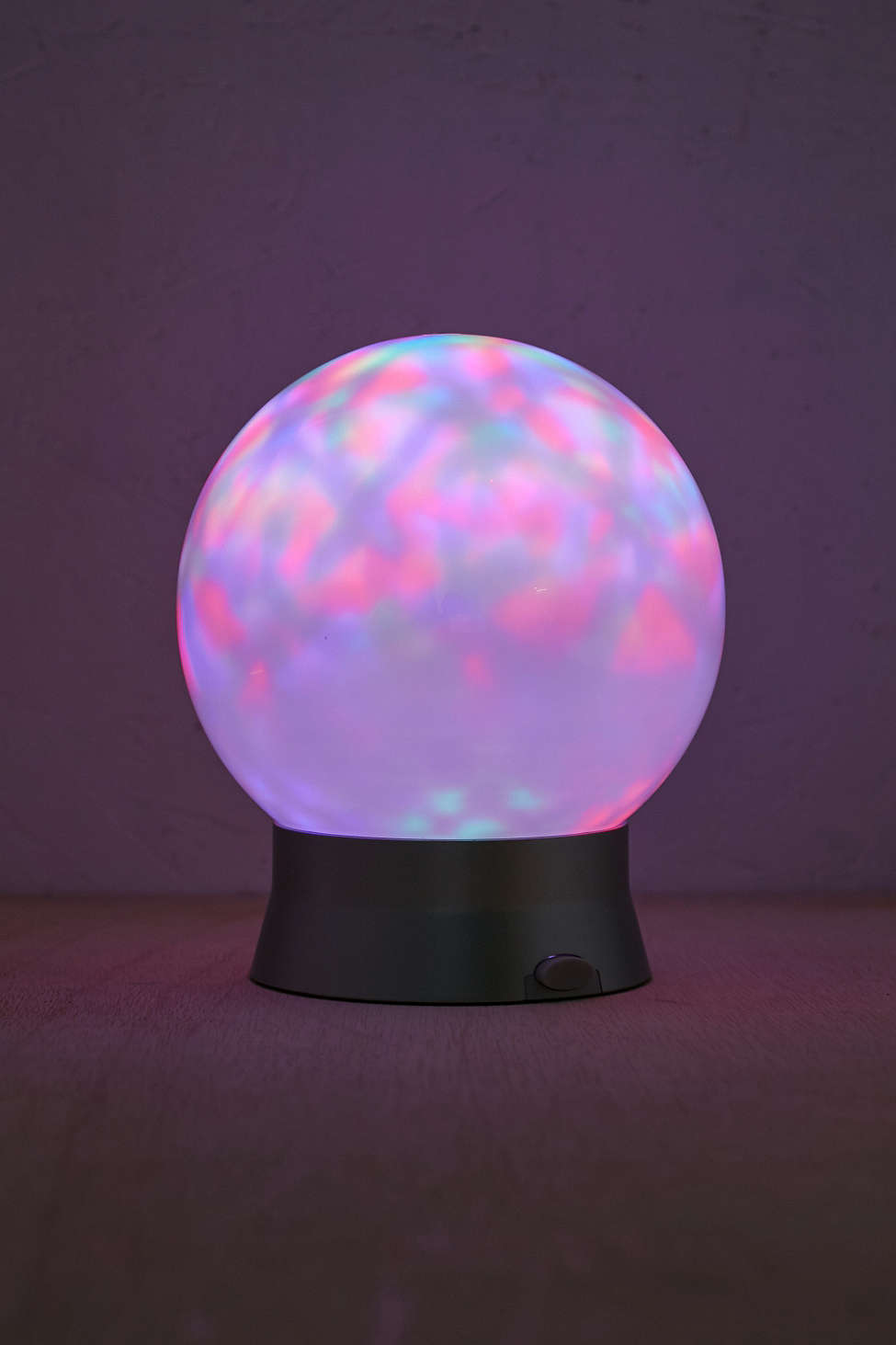 Urban Outfitters' Rotating Mini Prisma Light projects red, blue and green shapes onto the wall, creating the perfect party atmosphere (or a little bit of nightly ambience):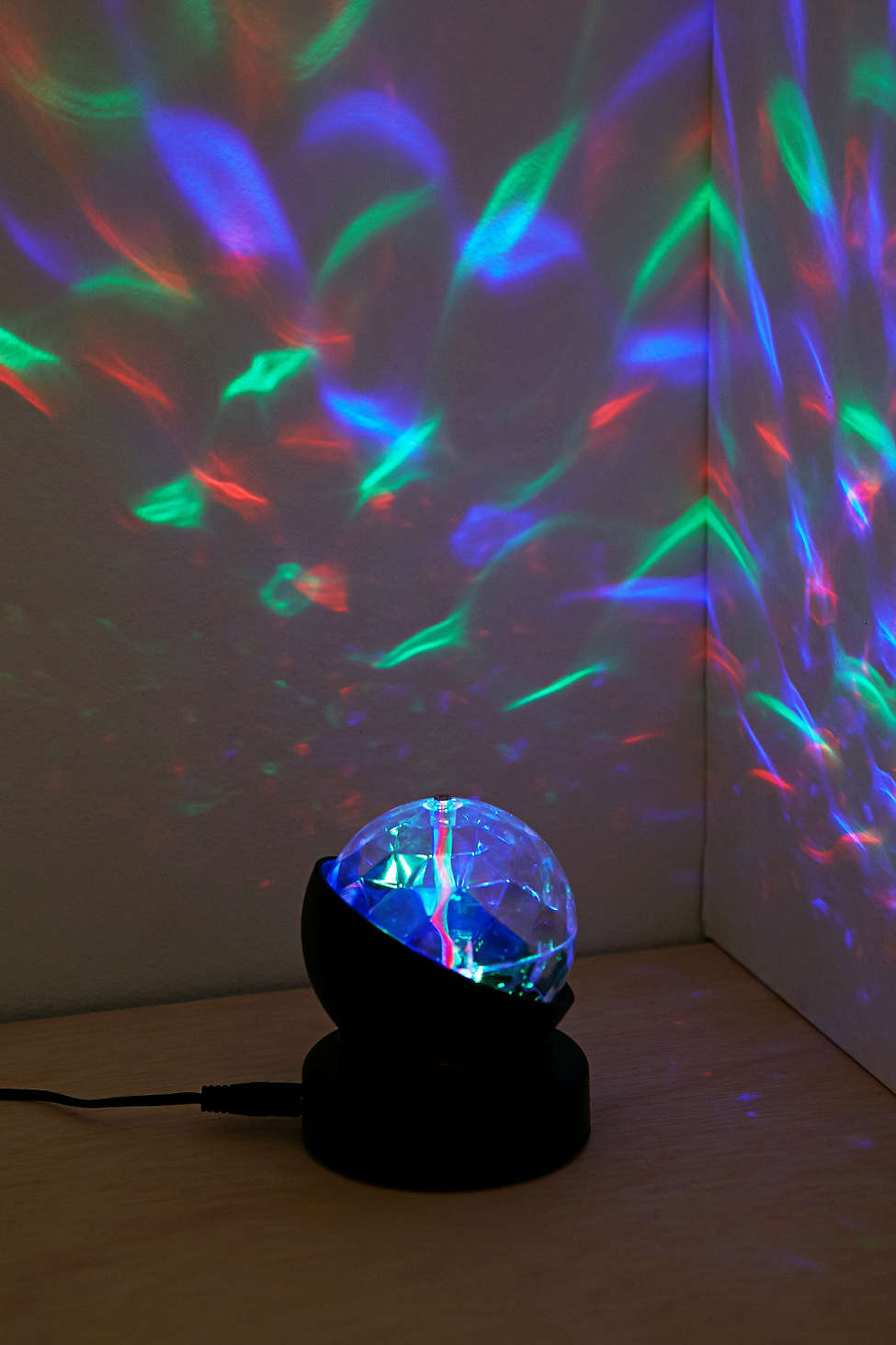 Iridescent Style
From the holographic to the iridescent, we begin with this Iridescent 5-Piece Flatware Set from ABC Carpet & Home, which has intrigued the design blogosphere since it first debuted. The stainless steel flatware is made in Italy: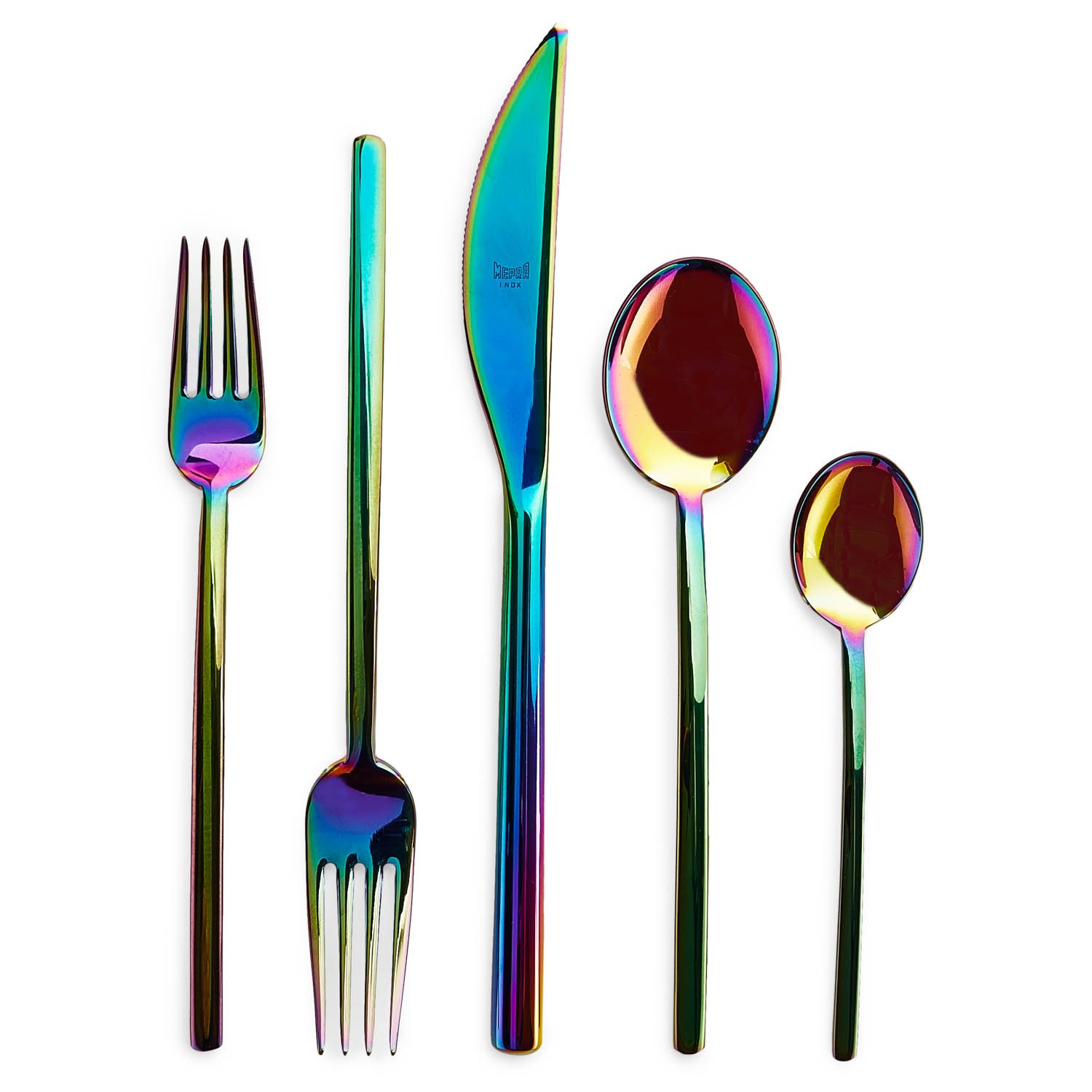 When iridescence meets fine art, you get a showpiece that becomes the focal point of any room. The Iridescent Handblown Glass Vase below is from the Etsy shop of Eric W. Hansen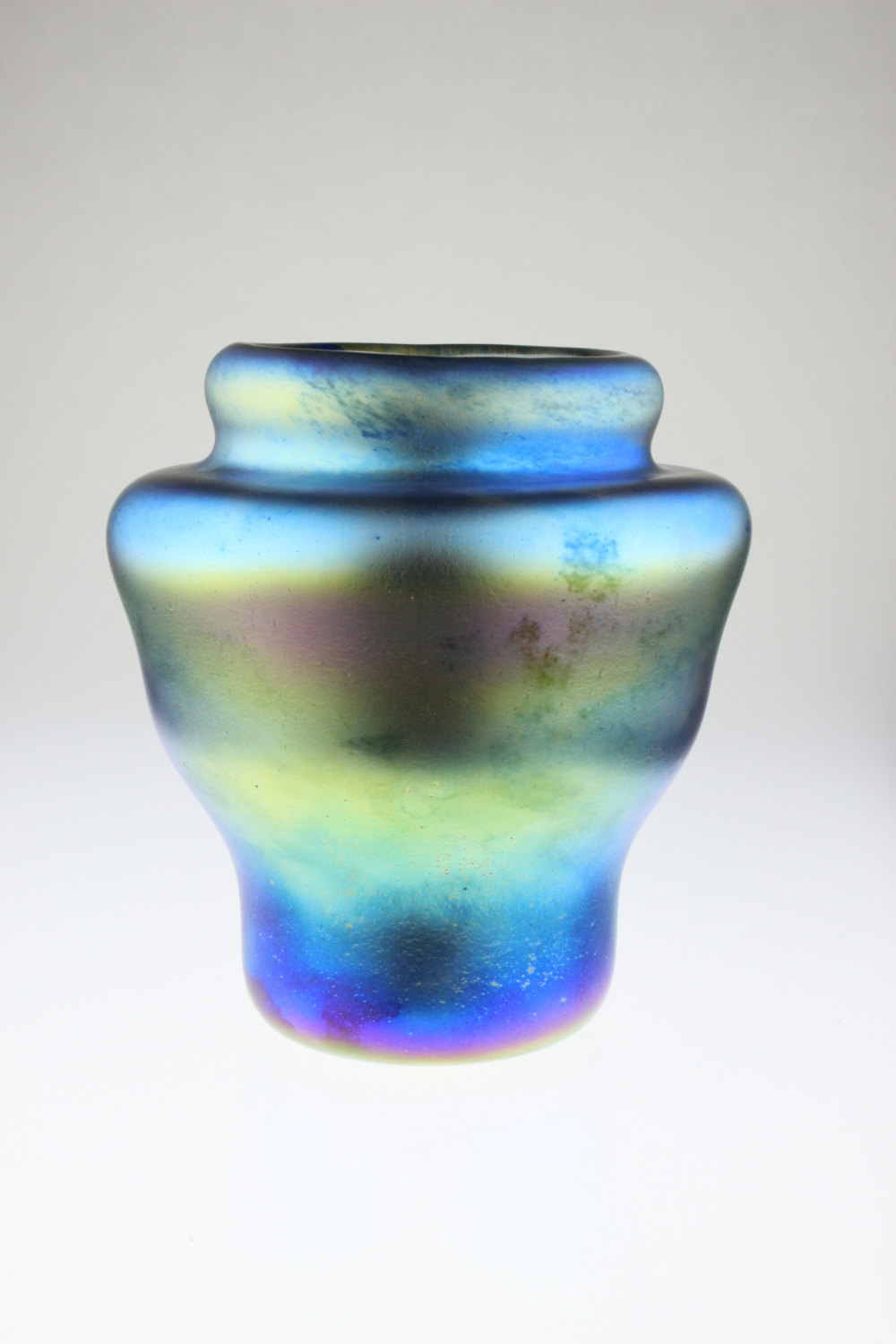 For more colorful fun from ABC Carpet & Home, check out these Iridescent Serving Utensils. The set includes a gravy ladle, serving fork, cake server and serving spoon: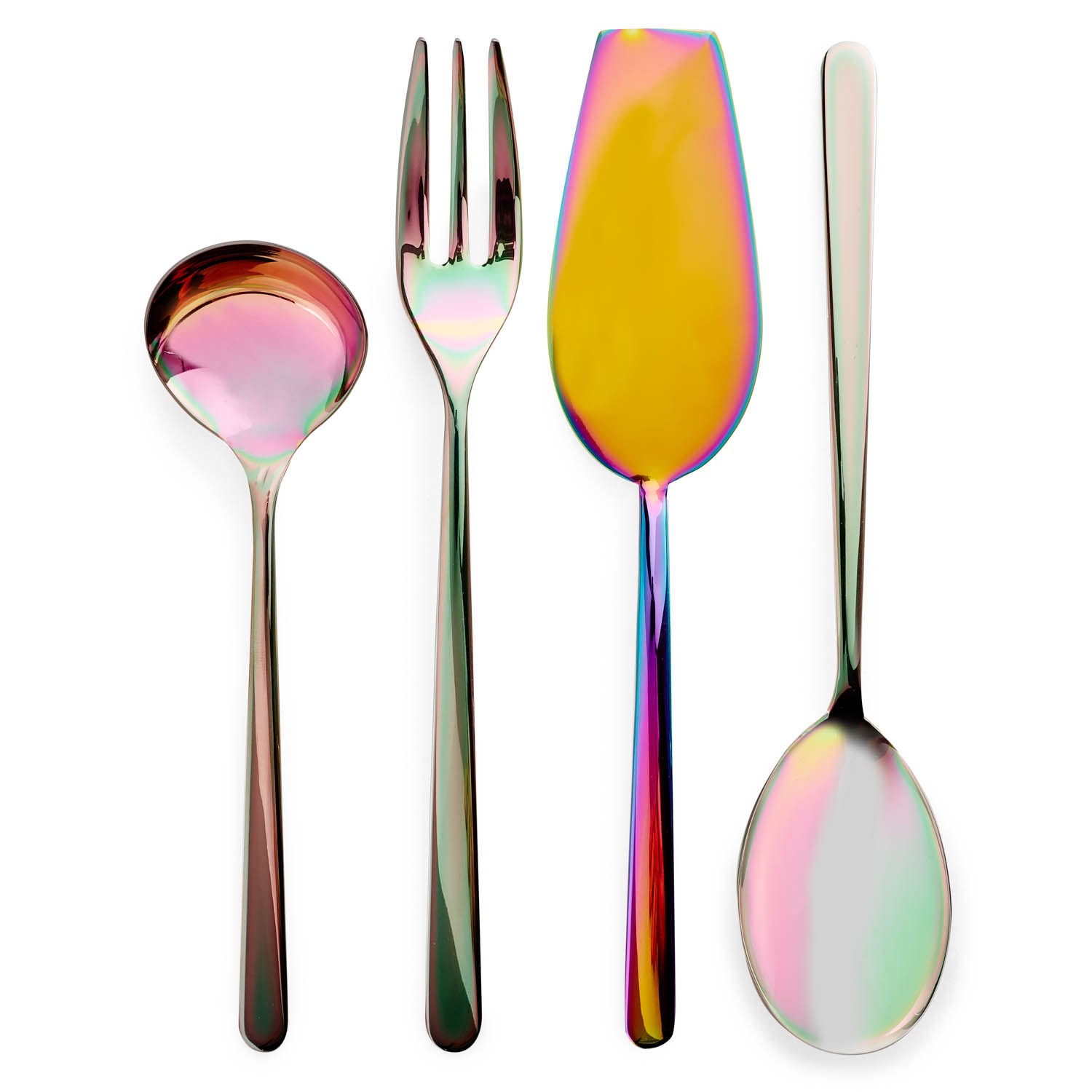 Intersecting lines add a layer of intrigue to this iridescent vase, another creation from Hansen Art Glass, the Etsy shop of Eric W. Hansen: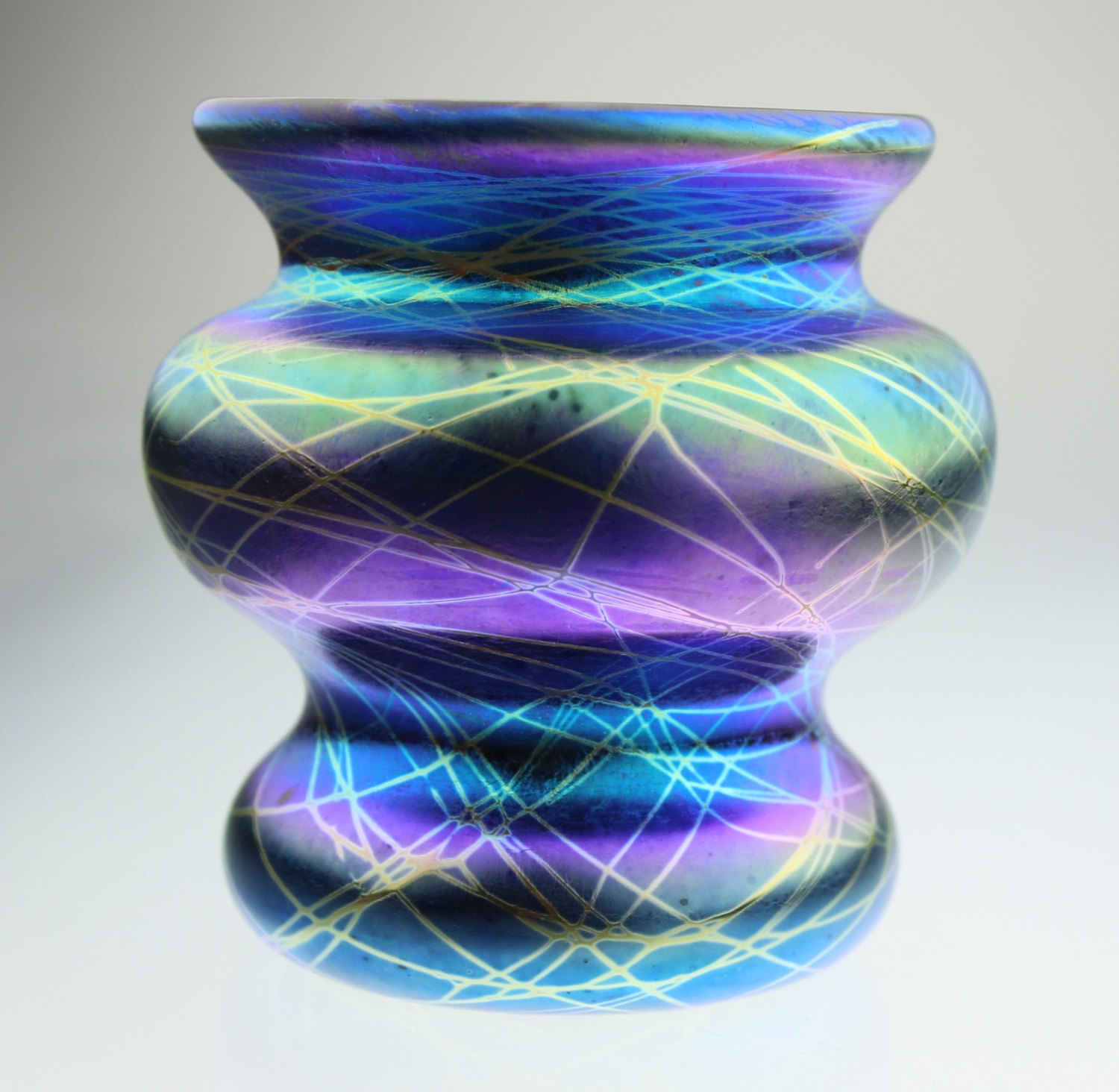 Last but not least, below we see Iridescence, an striking art print by Tessa Maurer via Society6. Don't hesitate to check out Society6 for a range of art possibilities featuring both iridescent and holographic motifs.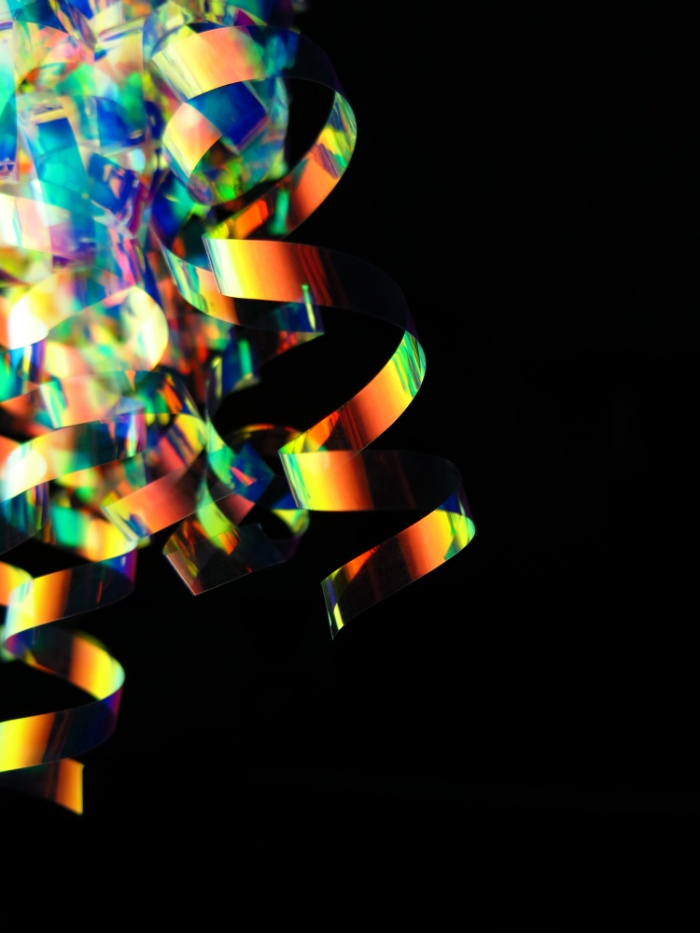 Why go holographic and iridescent at home? Because holographic and iridescent pieces are unusual. They're colorful. And they're ever-changing, depending on how they catch the light. Perhaps one or both of these trends will become the next ombre. With a lot more shimmer, of course!