Bay windows are a great addition to any home because they offer a unique look and feel. They allow natural light to enter the room, brightening the room and opening the home. They also provide a great view of the outside and are perfect for enjoying the scenery from the comfort of your own home. Additionally, bay windows can add seating and storage space, making them a great feature for any home!
So we know they are a great feature, but how does one decorate a bay window? Here are some great design tips and tricks to emulate in your home when deciding how to decorate a bay window.
Basics of a Bay Window
Bay windows are a great way to add natural light and extra space to a room. The basics of a bay window include a large central window that is flanked by two smaller windows, usually at an angle, with the overall shape forming a semi-circle.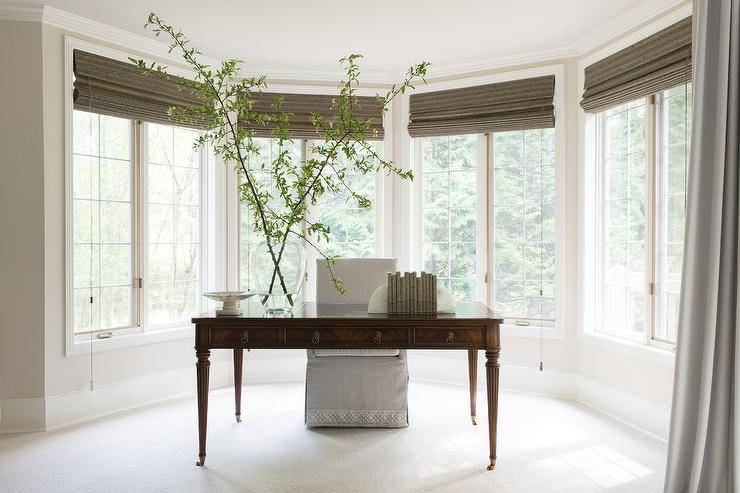 The windows are often installed in the corner of a room, and the frames are typically made of wood or vinyl. Bay windows can be used to create extra seating, and they can also be used to create a dramatic focal point in a room.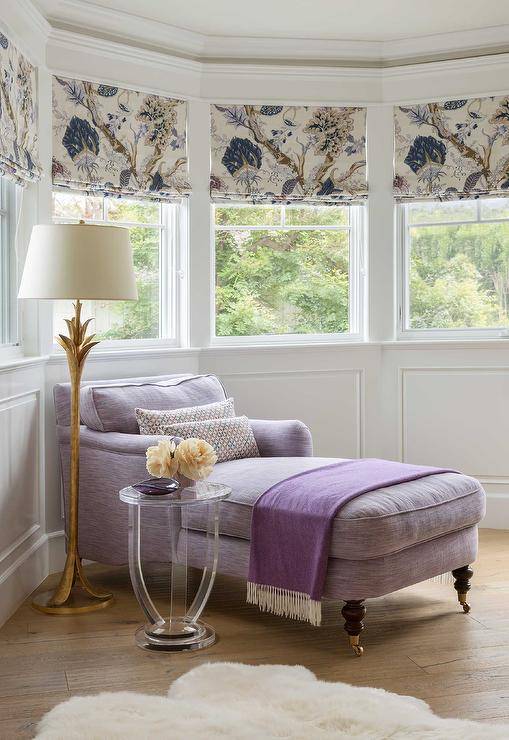 Decorating a bay window can be a lot of fun, and with the right approach, you can make your bay window the centerpiece of your room. Here are some tips and tricks to help you decorate your bay window and create a gorgeous and unique look for your home.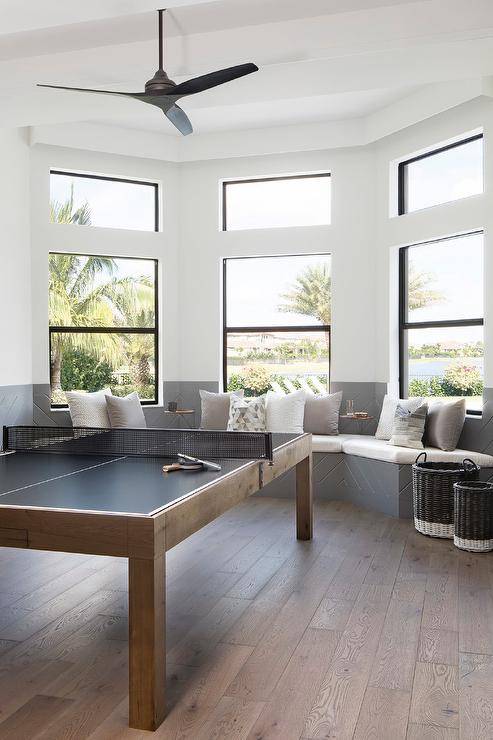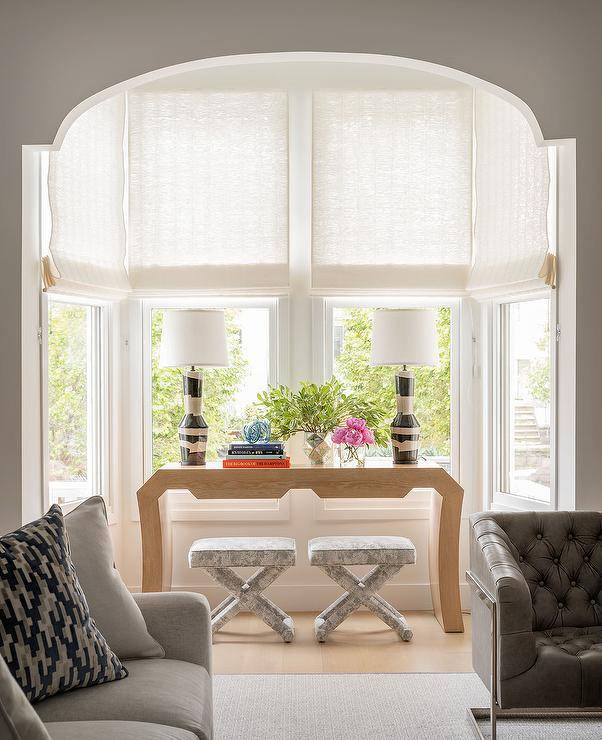 Start with a Clean Slate
Before you begin decorating your bay window, make sure to clean it thoroughly and remove any existing window treatments. This will ensure that you have a blank canvas to work with when decorating.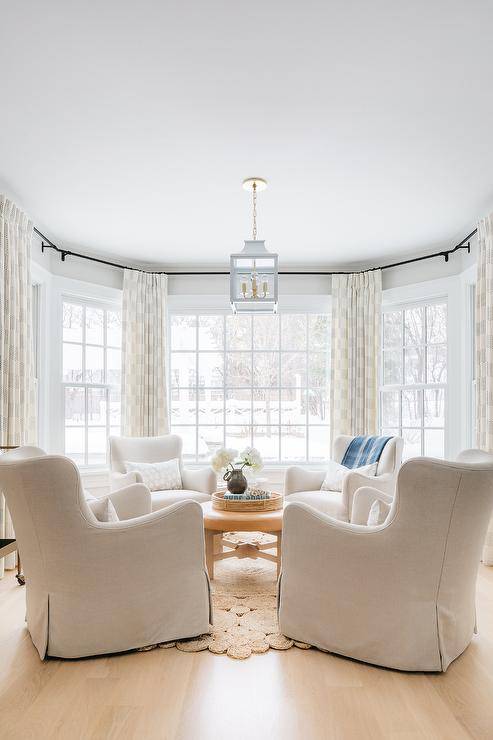 Choose the Right Window Treatments
Depending on the amount of natural light you want to let in and the level of privacy you want to achieve, choose the right window treatments for your bay window. Consider curtains, blinds, shutters, or shades that will not only provide you with the right amount of privacy, but will also add texture and color to your bay window.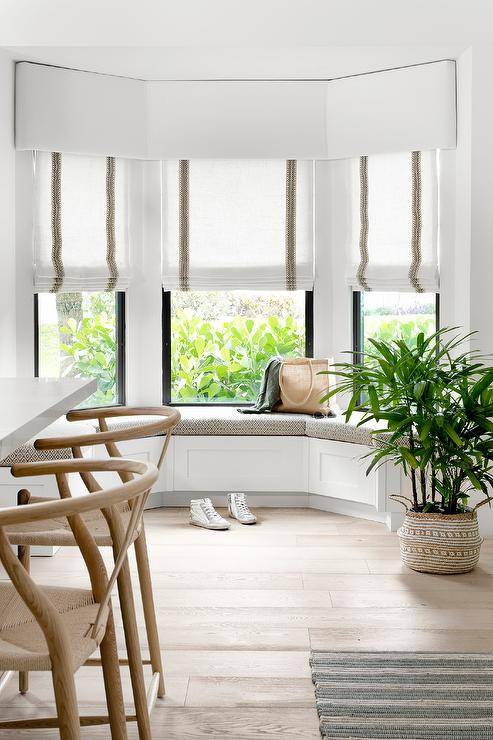 When selecting the best window treatments for a bay window, there are many options to choose from. If you want to highlight the architectural details of the window, you could choose lightweight sheer curtains or blinds that will let in lots of light while still providing privacy.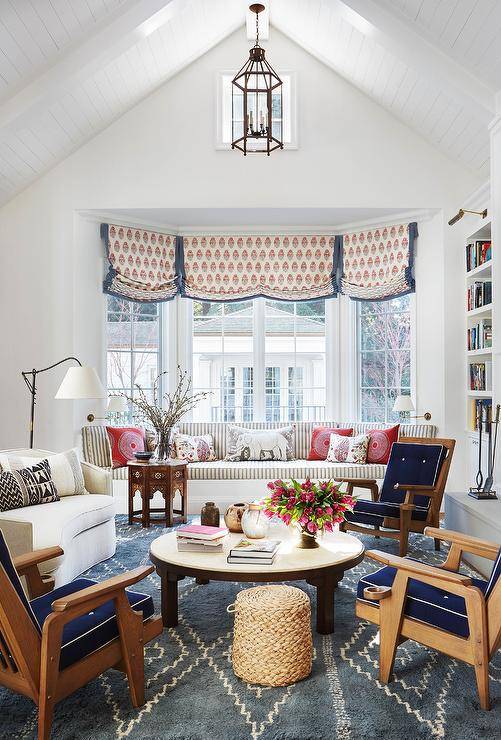 If you want more privacy and light control, you could select heavier curtains or blinds that can be opened and closed as needed. Roman shades are a great option as they can provide an elegant look while still allowing you to control the amount of light you let into the room.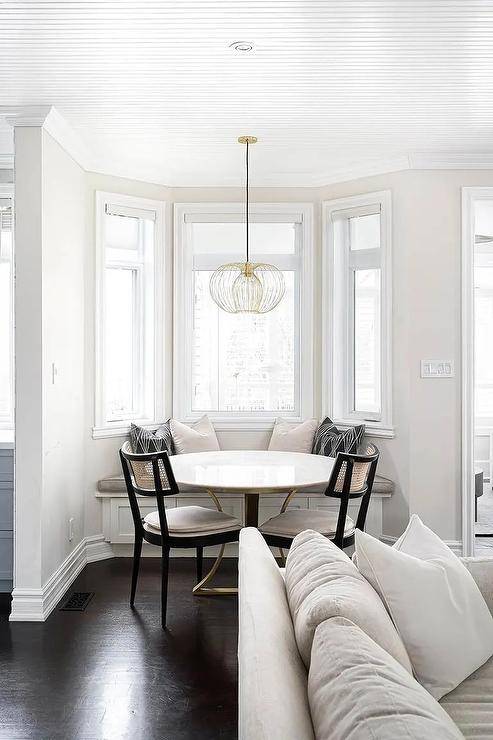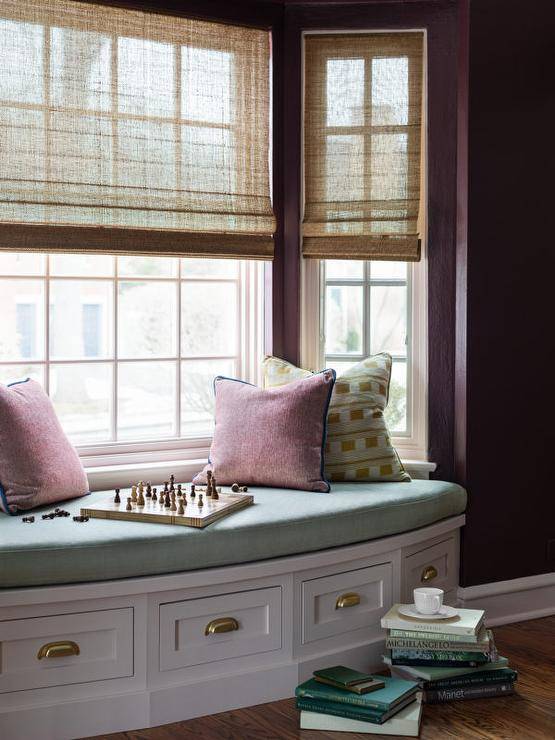 Whatever you choose, make sure to measure carefully so your window treatments will fit perfectly and will be able to open and close quickly.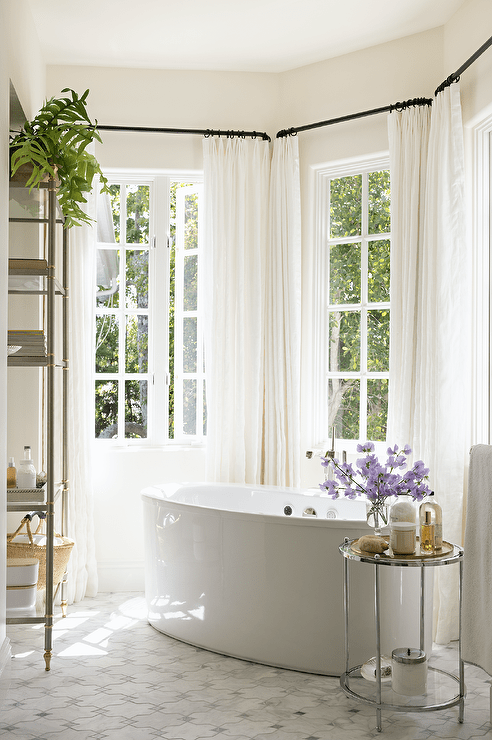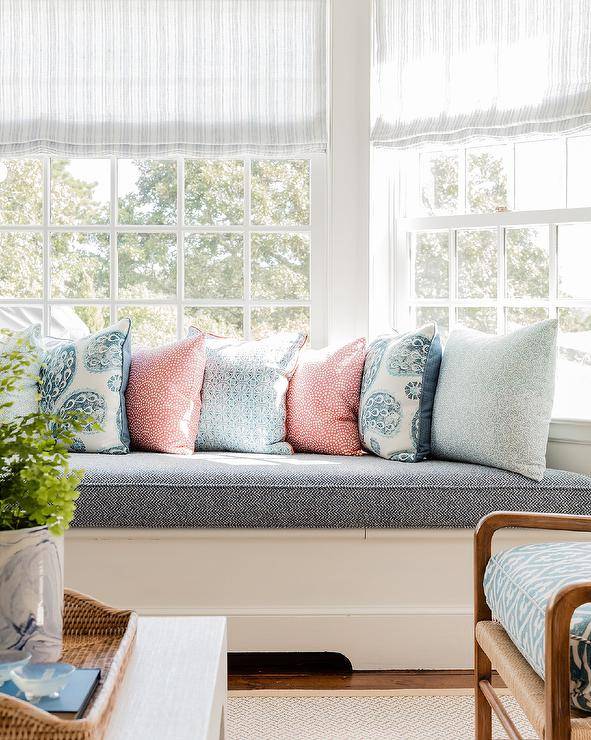 Add Furniture
If you have enough room, consider adding a window seat or bench that can be used for extra seating, storage, or just to make your bay window look cozy. Alternatively, you can add a small table with a couple of chairs, or a console table that can be used as a workspace or a place to display décor.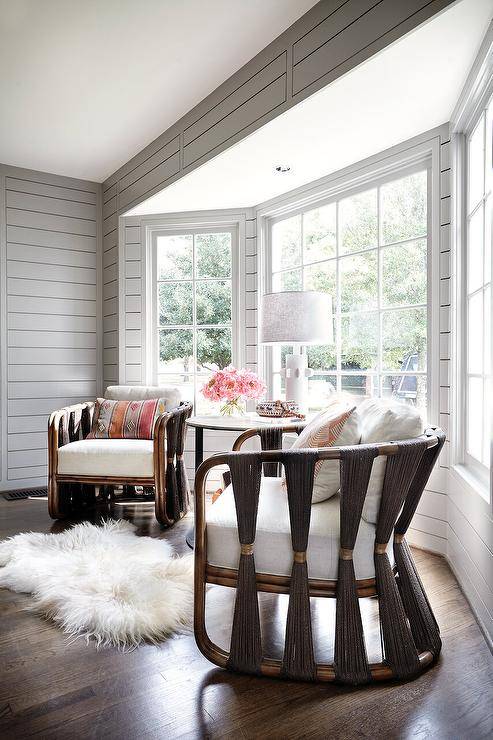 Balance Fabrics
When choosing fabrics for your window treatments and furniture, it's crucial to balance colors and patterns. Choose colors that will complement each other, and if you're going for a patterned look, make sure to mix and match different patterns to create a visually pleasing look.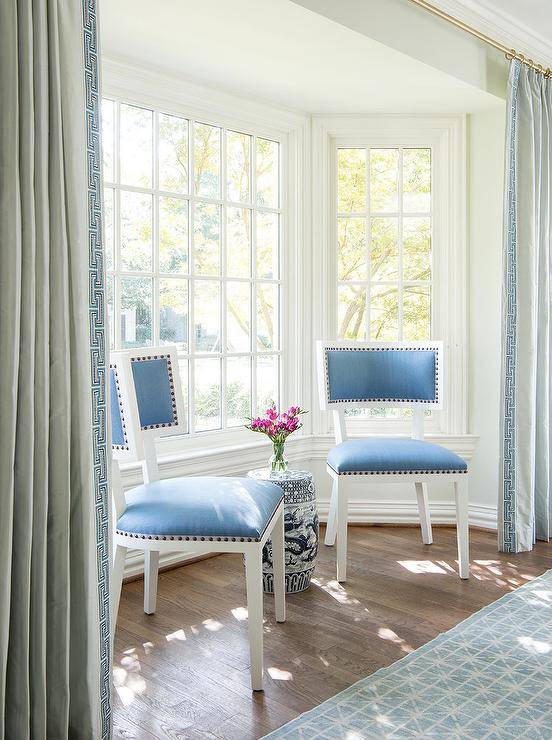 Add Accessories
To complete the look of your bay window, add a few accessories, such as pillows, throws, candles, vases, or plants. Choose items that will complement your existing décor and tie your look together.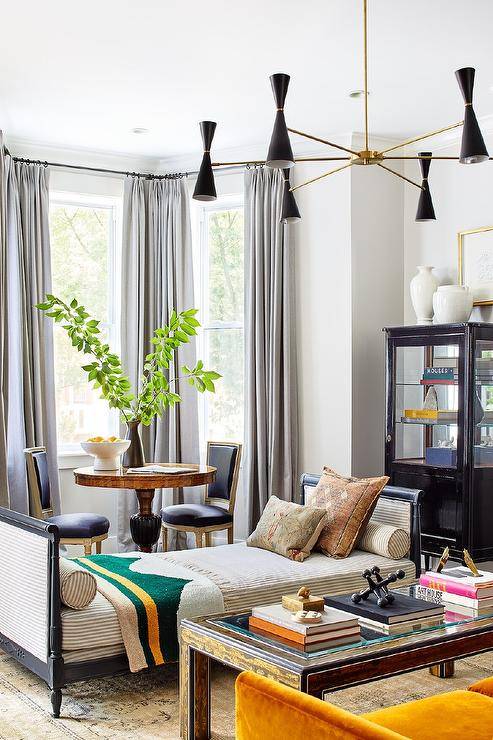 Things to Avoid
You should not place any furniture or items that are too large or bulky around a bay window, as this can make the area look cluttered and make it challenging to move around. Additionally, you should avoid placing items that may block the sunlight from entering the window, as this can obstruct the natural light and warmth from entering the room.
Lastly, you should avoid placing items that may be hazardous or dangerous in the vicinity of the bay window.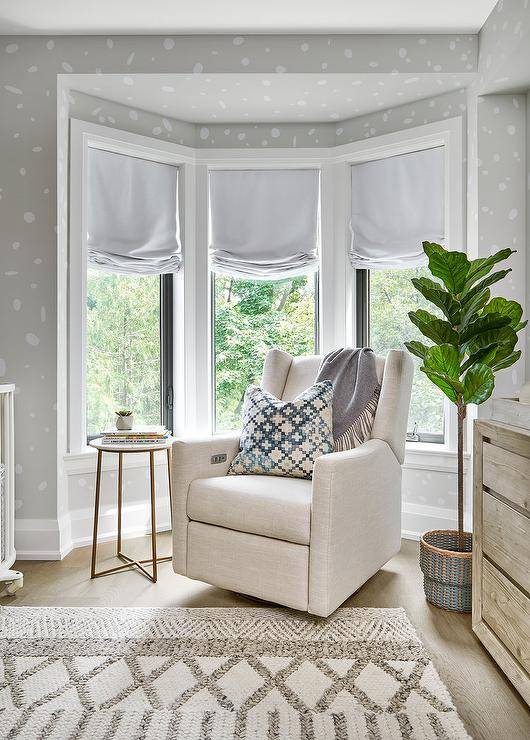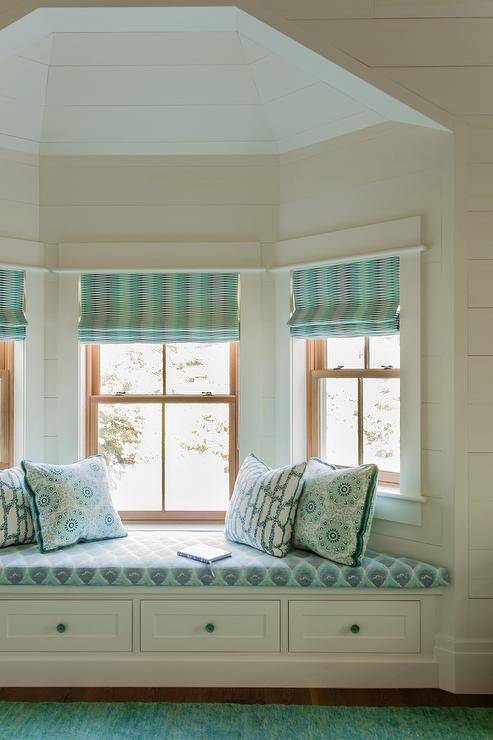 Decorating a bay window can be a lot of fun and a great way to add a unique touch to your home. With the right approach and a little bit of creativity, you can easily create a beautiful and inviting look for your bay window.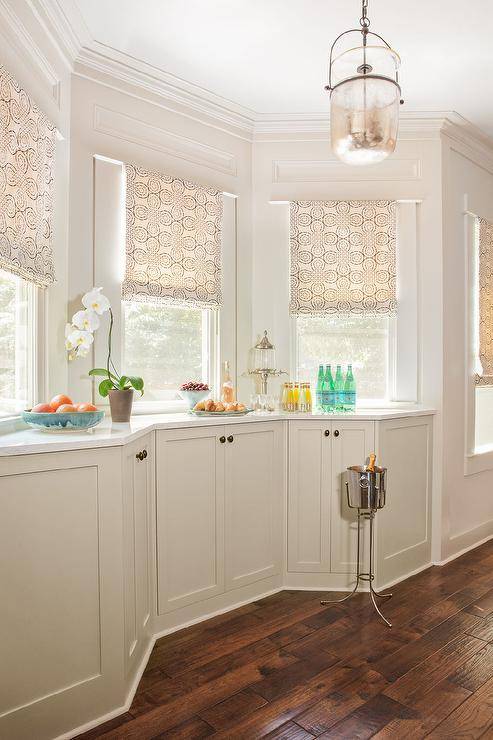 Frequently Asked Questions (FAQs)
What are the benefits of installing bay windows?
Bay windows bring natural light into your home, create a more open feel, and can even make a room look larger. They can also provide additional living space, when a window seat is added.
What types of window treatments work best for bay windows?
Bay windows often require unique window treatments, such as custom drapery or shutters. You can also use a combination of treatments, such as a blind or shade on the bottom part, and a valance or curtains on the top part.
How much does it cost to install a bay window?
The cost of installing a bay window will vary depending on the size and type of window, as well as the complexity of the installation. It is best to consult a window professional to get an accurate price estimate.
What type of curtains should you use for bay windows?
The best type of curtains to use for bay windows will depend on the style and purpose of the room. If you are looking for a modern, elegant look, you could opt for a sheer or lightweight fabric with a neutral color palette. If you are looking for something more classic or traditional, opt for heavier fabrics like velvet or linen in colors that will match your existing décor.
How should you hang curtains on a bay window?
The best way to hang curtains on a bay window is to use a curtain rod that is specifically designed to fit the shape of the window. You will also want to measure the window to ensure that the rod is the correct length for your curtains. Additionally, you can use eyelet or tab-top curtains for a neat, professional look.
What other tips are there for decorating bay windows?
To really make your bay window stand out, consider adding a window seat or bench beneath the window. This can provide a great spot to relax and take in the view outside. You could also add accent pillows or cushions to the window to add a pop of color. Additionally, you can hang some light fixtures on either side of the window to create a cozy atmosphere in the room.