Before now, it was only people with large houses that would bother or even consider having a home office but the world is changing. Many jobs are becoming remote and one common piece of advice given to remote workers is to have a dedicated work area. If you don't know where to start in creating a men's home office, that's alright. Often, everyone is clueless about one subject or the other.
Think of your home office as an extension of the office at your workplace. You can survive with the bare minimum—a table and a chair, or you can decide to add a bit of character by showing off your favorite video game or football team. You can even choose a decor style to work with. It's not as hard as it sounds, we promise. Here are 9 ideas to get you inspired!
Luxurious Home Office With A View
Work can become a bore even if you're a workaholic. We can all agree that the better the aesthetic of a place, the better your frame of mind is while in that location. Give yourself something to be excited about by having a luxurious home office. It gets even better when it has a nice view. When you feel stuck, you don't have to stare at a blank beige-colored wall. You can have nature to stare at, a seaside view, or even strangers and cars moving on the road. To create a luxurious office, you'll need a large desk, a unique-looking leather chair, good lighting, and some extras like lovely artwork, a few side seats, and a plant pot.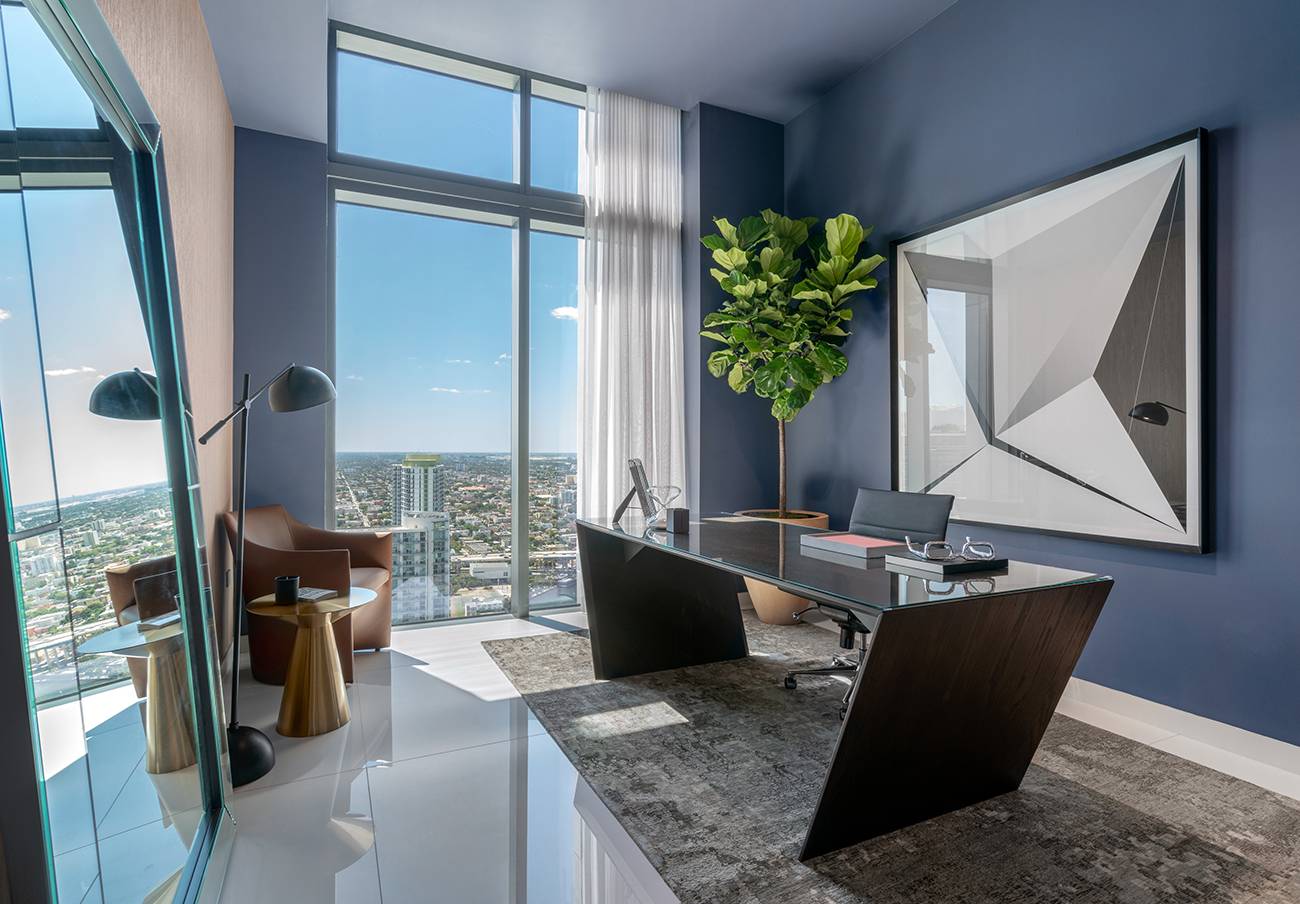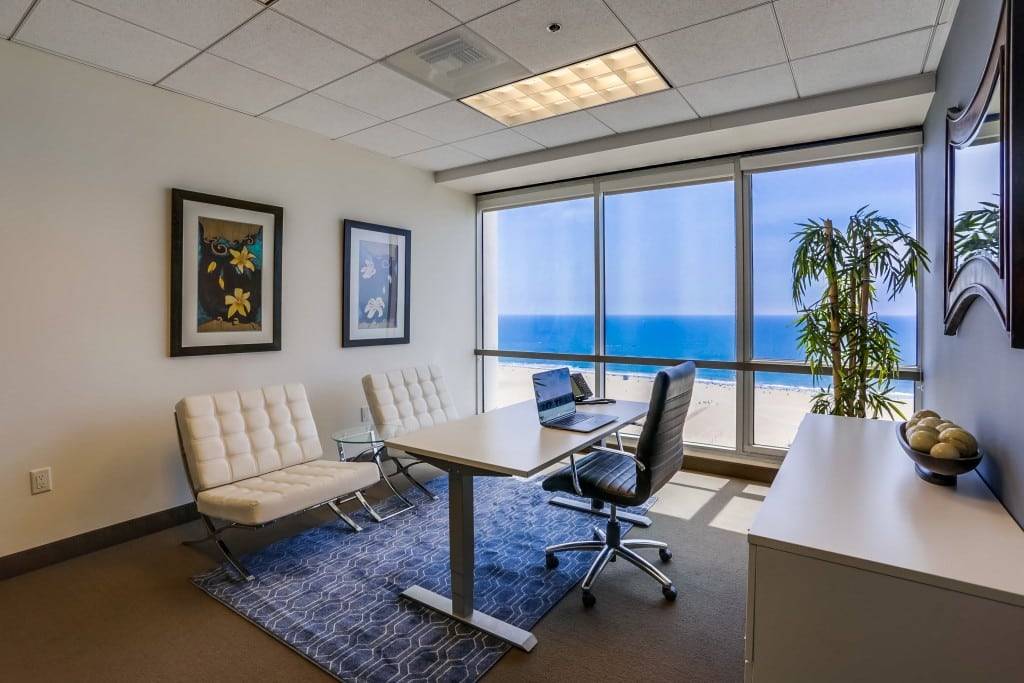 Oval Wooden Desk With Dark Table Frames
Talk about choosing an unusual style. An oval wooden desk looks sleek and would be a centerpiece in your office. If anyone ever gets to walk into it, be sure they will pass you a compliment. You can also add some table frames. They can hold powerful quotes by your favorite leaders or words to motivate you when you get tired.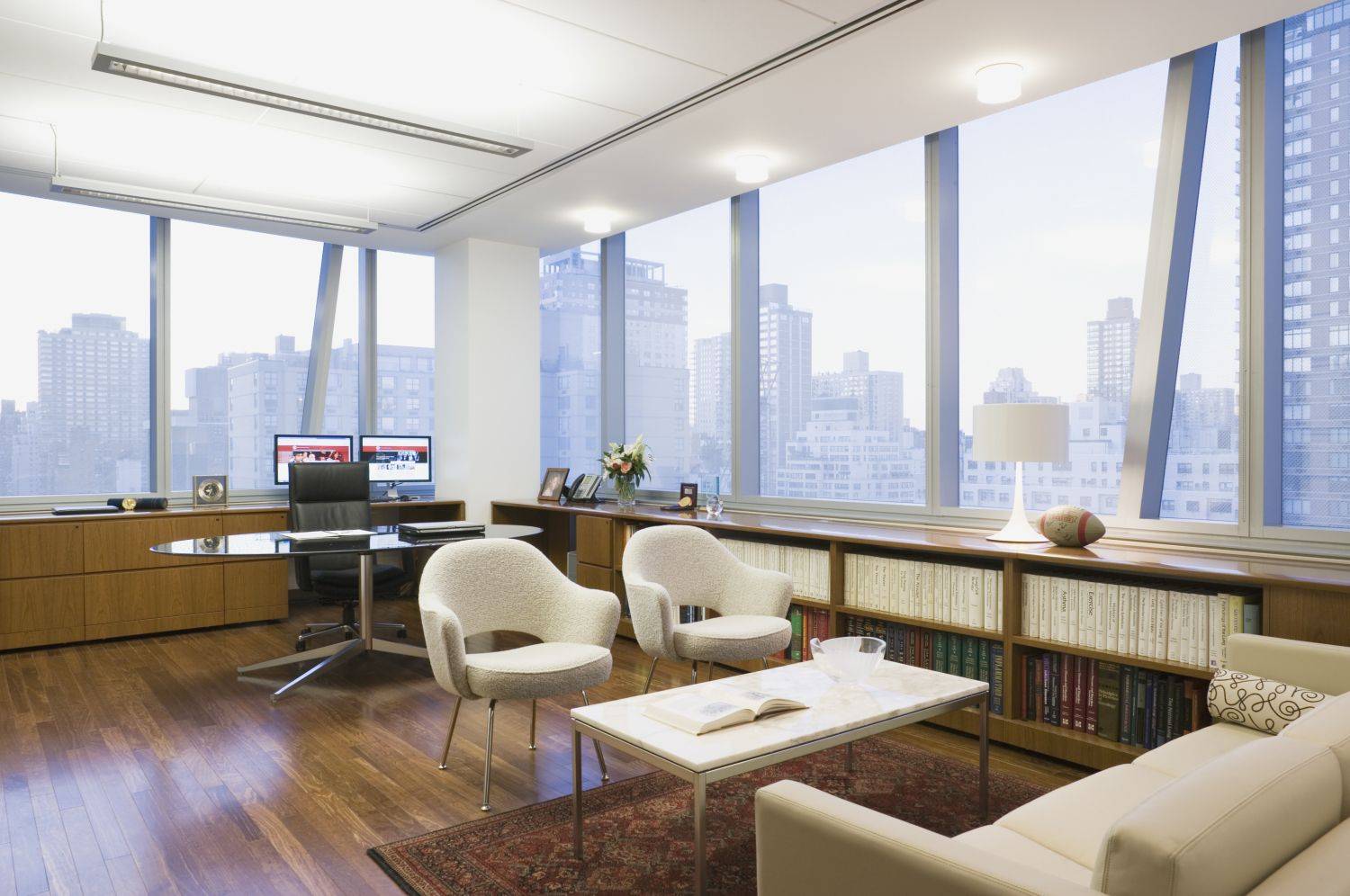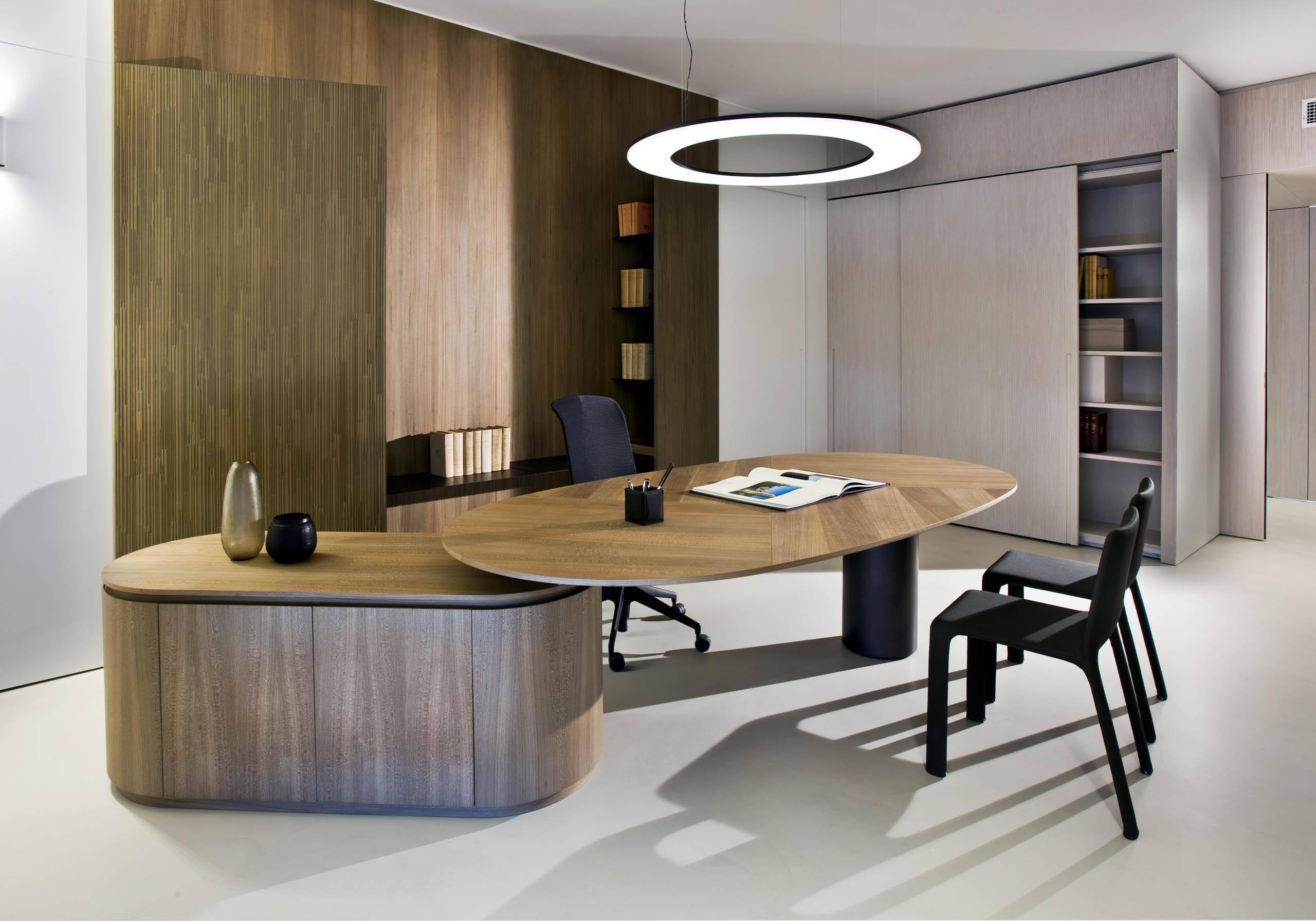 Simply Designed Office With Open Shelving
You're a simple man and you like to show it in your dress style, manner of life, and even in your home decor. You don't have to give up on having a nice-looking office because "simple" is also a great style choice. You need to first pick out the basic furniture for an office e.g. a table and a chair. A shelf would also be great for staying organized. You can pick an open shelf especially if you have a good number of books to place there.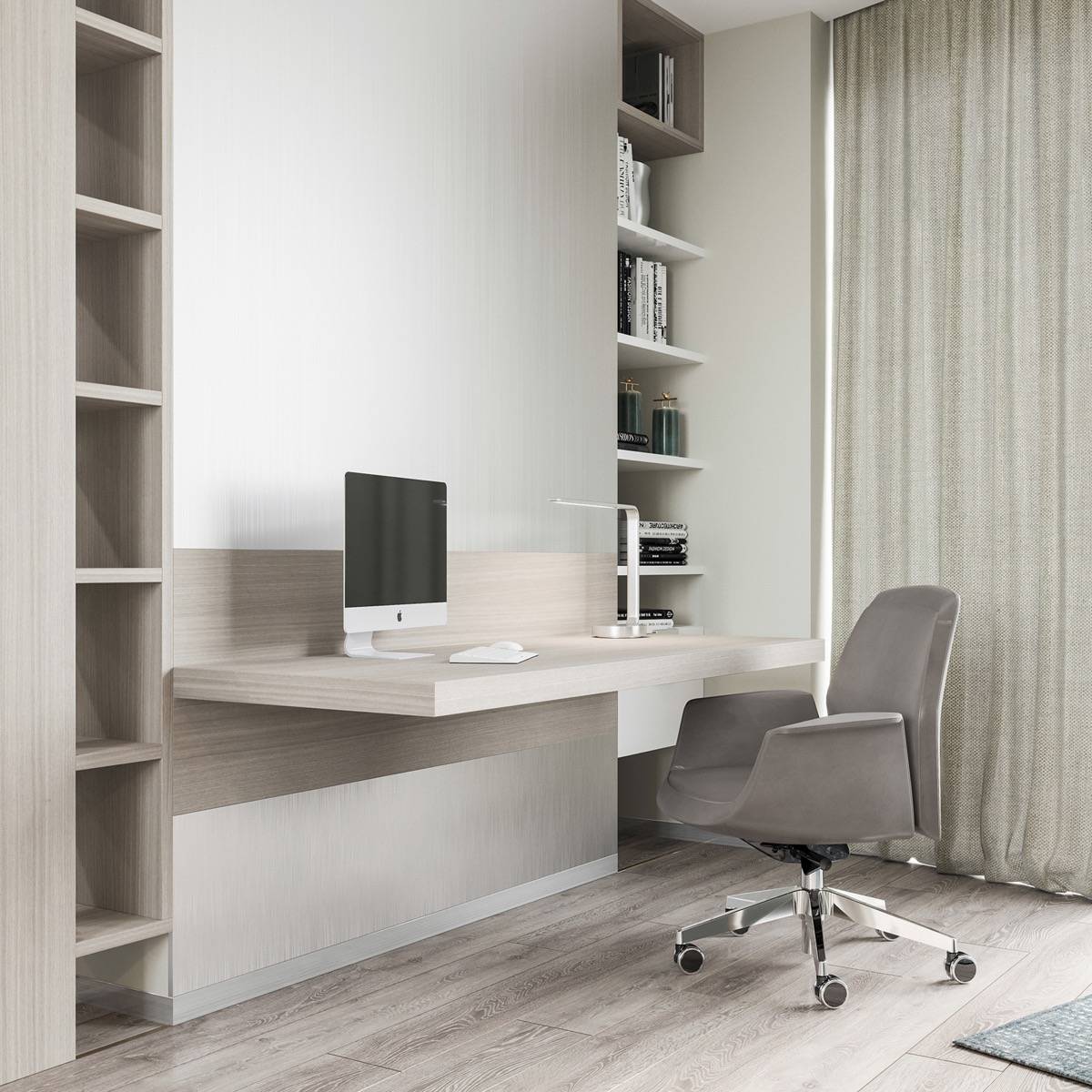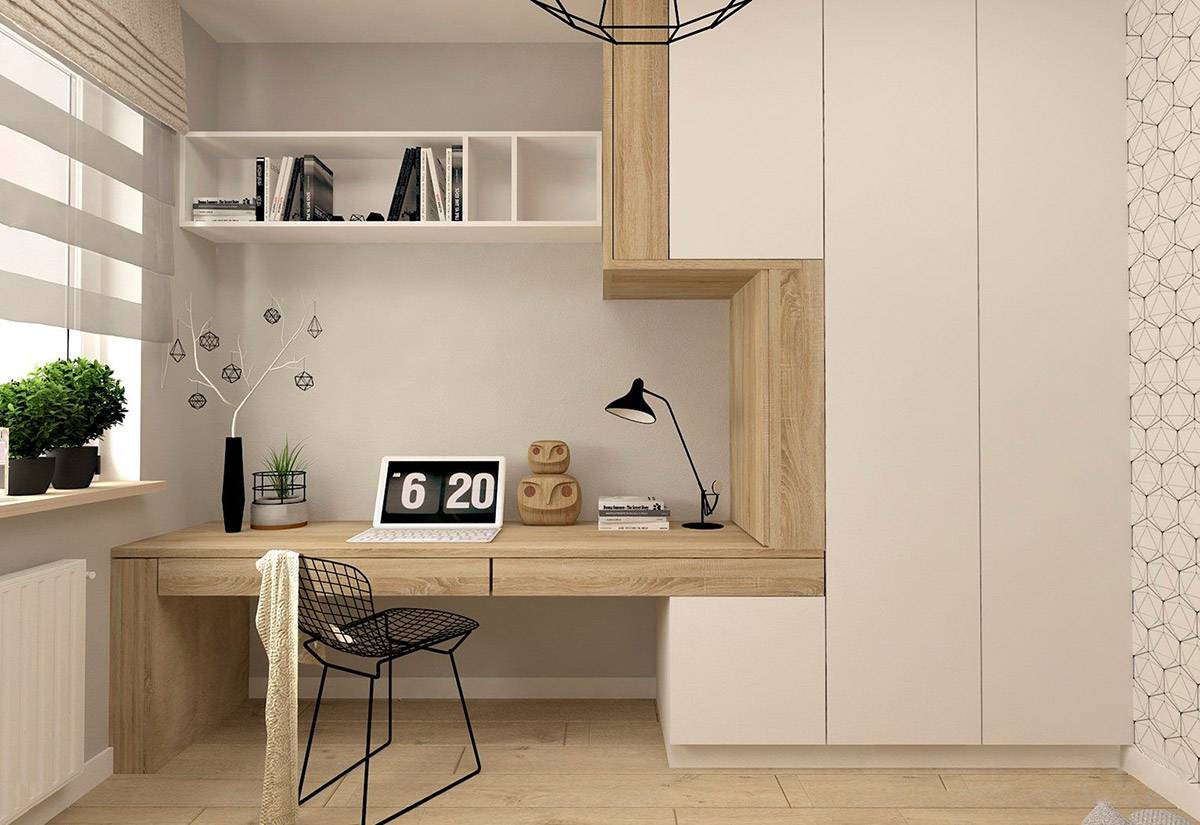 Minimalist Office With a Dark Color Theme
Men tend to go for darker shades when it comes to their personal spaces so it's not unusual to see a black color scheme used. You might want to introduce a light accent color to soften the dark look. A minimalist office will contain the basic things needed, nothing more. This ensures that there is enough functional space and it is clutter-free. It's the best choice for a small space.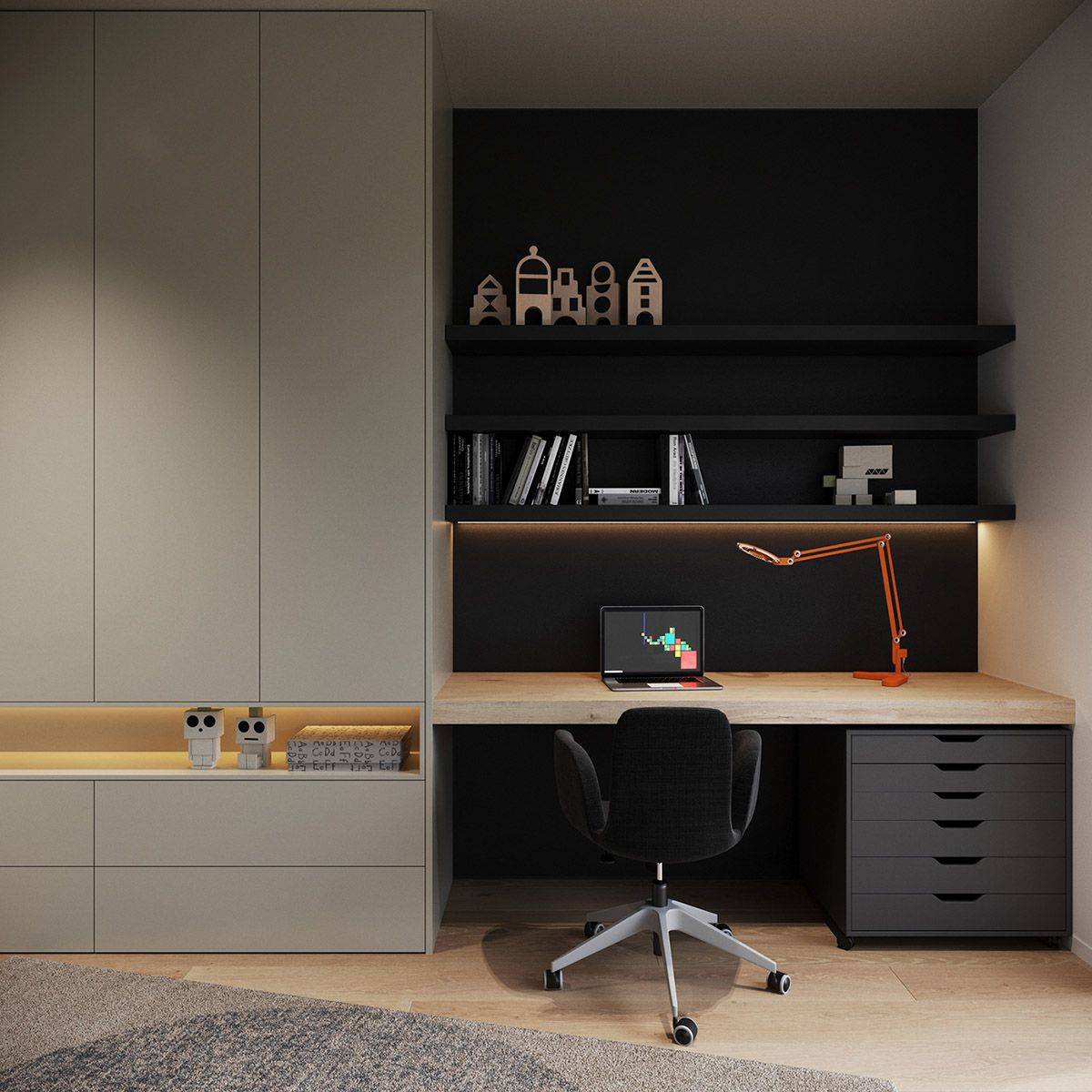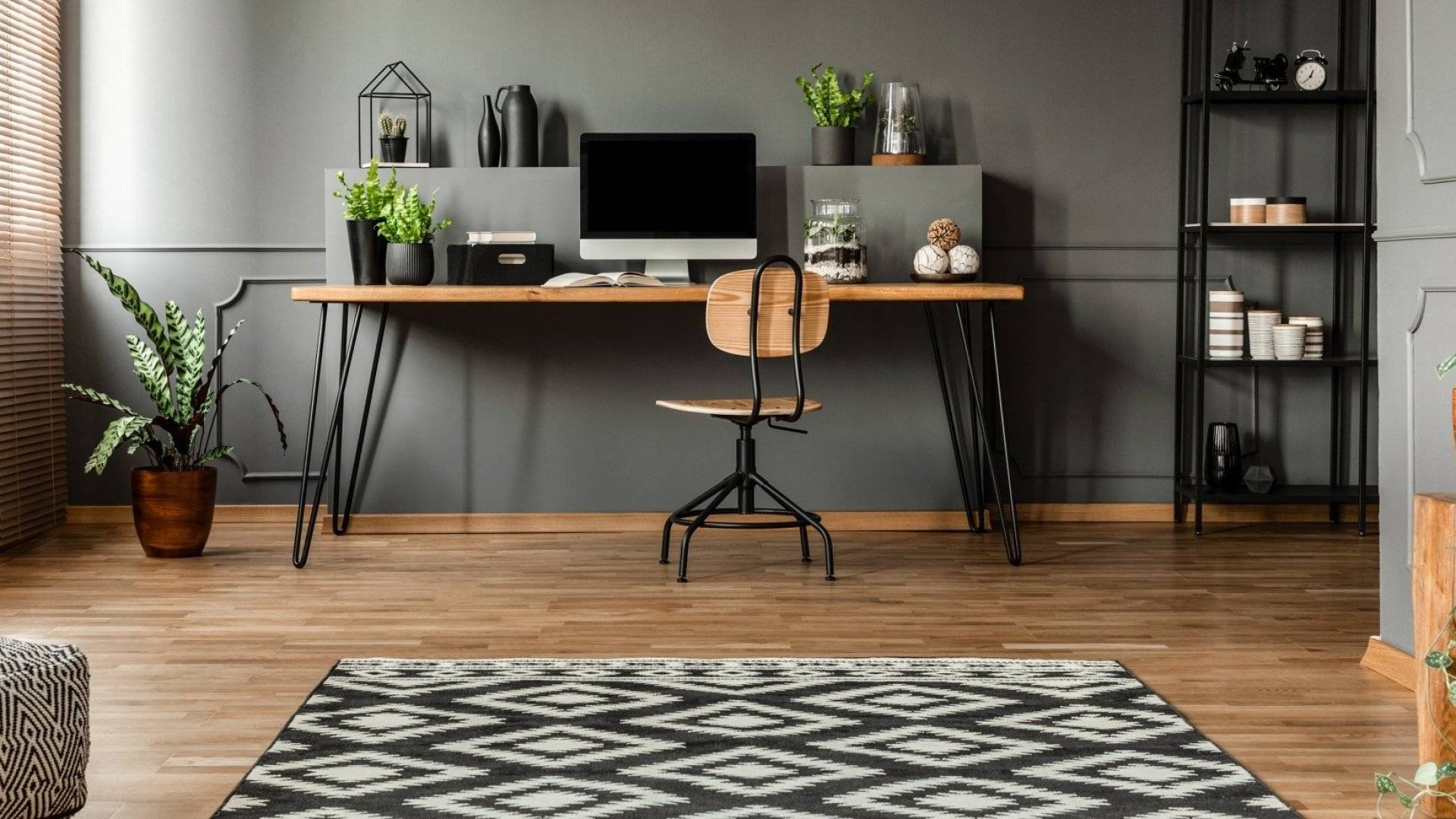 Rustic Inspired Office With Cowhide Rug
The rustic decor style depicts nature and has a rugged feel to it. It's loved by many and would look great if used for a men's home office. You'll need to get a wide desk made of heavy wood. It is preferable if the wood is left unpolished or untreated to resemble wood in its natural form. Adding a cowhide rug to the center area works because it exudes the ruggedness you need in a rustic-styled space. A fireplace would finish the room nicely and would likely make your office your new favorite place.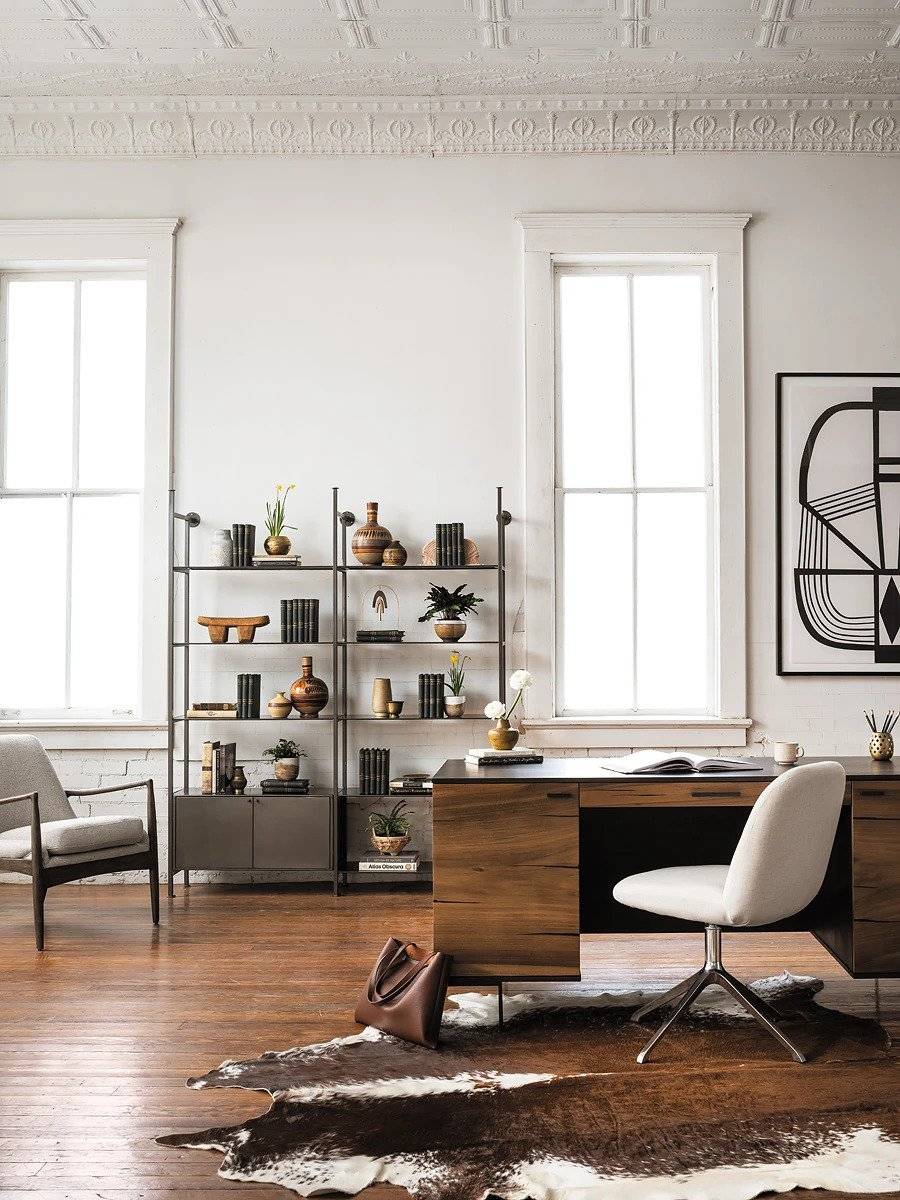 Modern Home Office With Earthy Colours
Nothing says perfect match like a modern home office for a modern man. Working with a color palette is the best way to go. Try an earthy color palette containing rich browns and nude colors. It will create a space you would love. Get a wide desk with an ergonomic chair set up. Put up some wall frames holding a picture of a mentor or maybe a favorite quote. Avoid clutter as it has to have a sleek finish.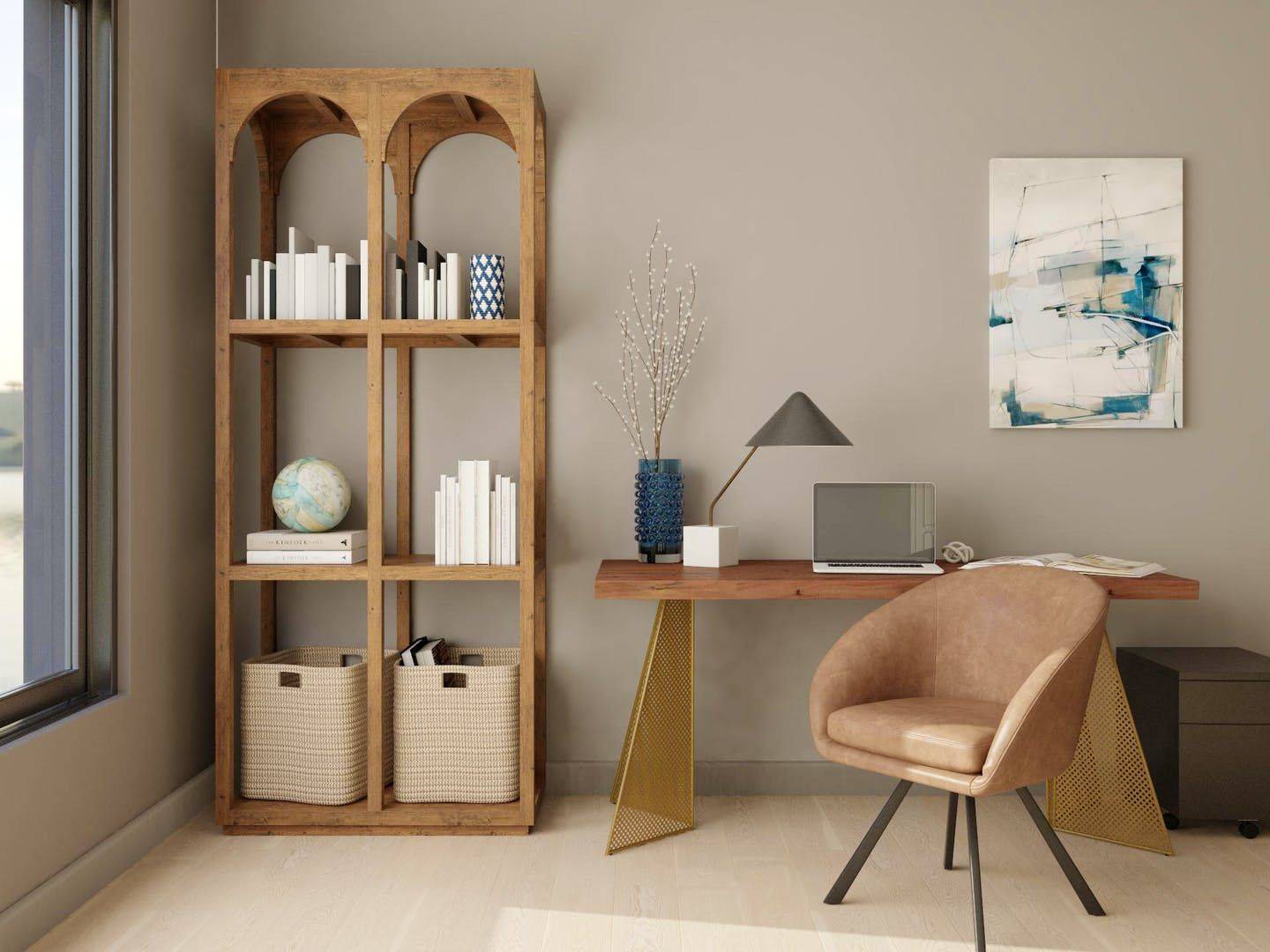 Eclectic Home Office
Setting up a home office does not have to break the bank. You can make do with furniture pieces from yard sales and even recycled materials from the junkyard. The furniture might look different from each other but if you have an eye for decor, you'll be able to pull off an eclectic home office.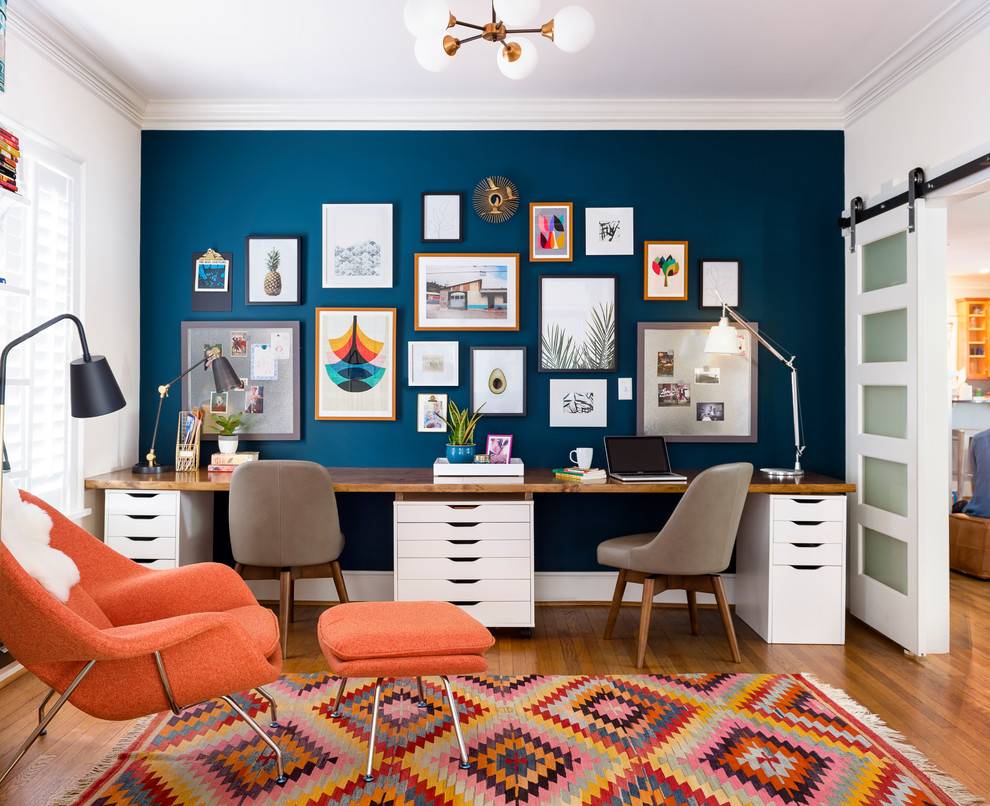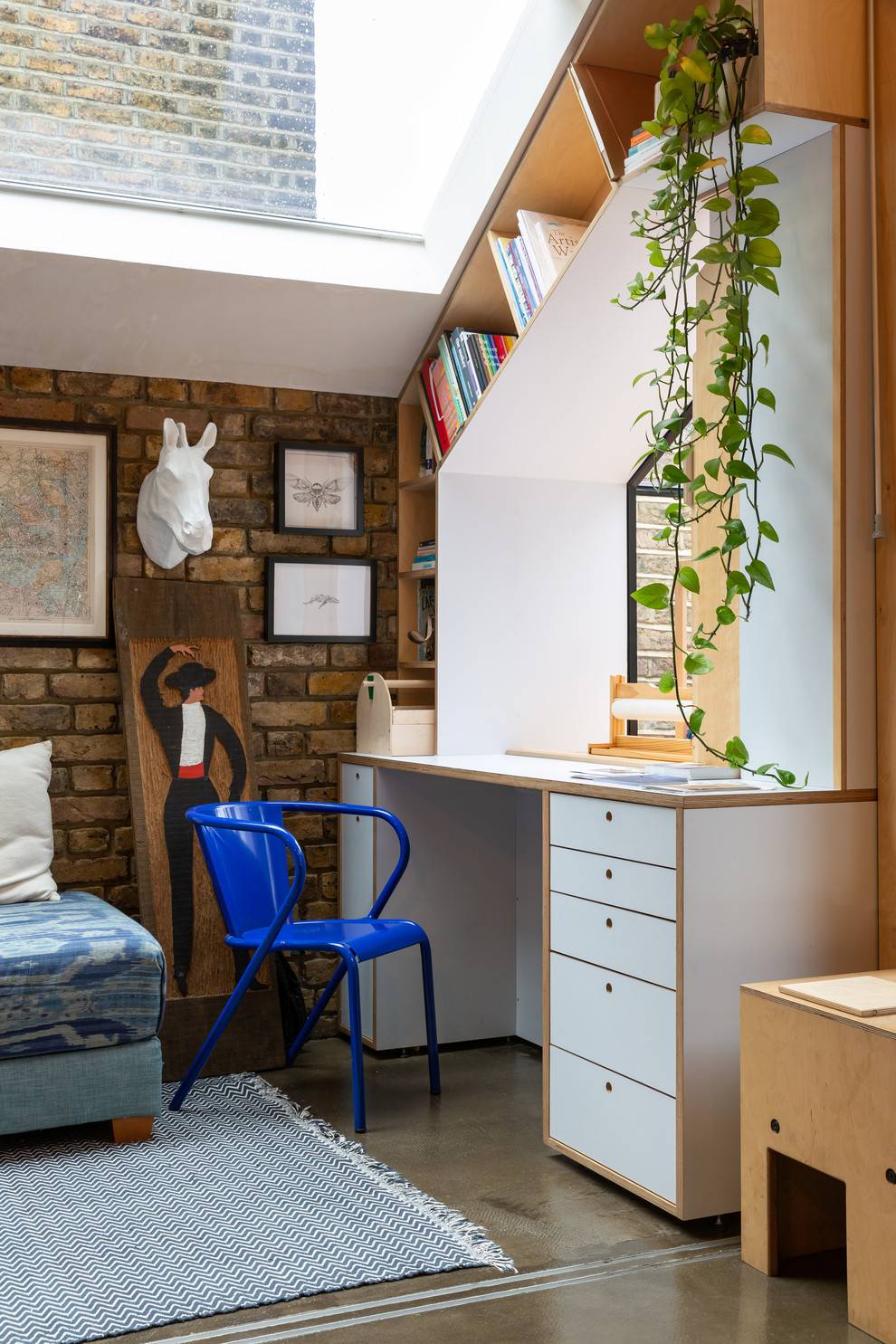 Stylish Office With A Wooden Wall
Your home office should reflect your personality. You get to choose what goes in compared to your usual office space. There are plenty of types of walls to choose from but a wooden wall is a great choice for the stylish man. Make sure it is properly polished with a rich brown shade as that exudes class. It is also important to pay attention to proper lighting. Aside from using it to set the ambiance, it is important for proper working conditions especially if you work late into the night.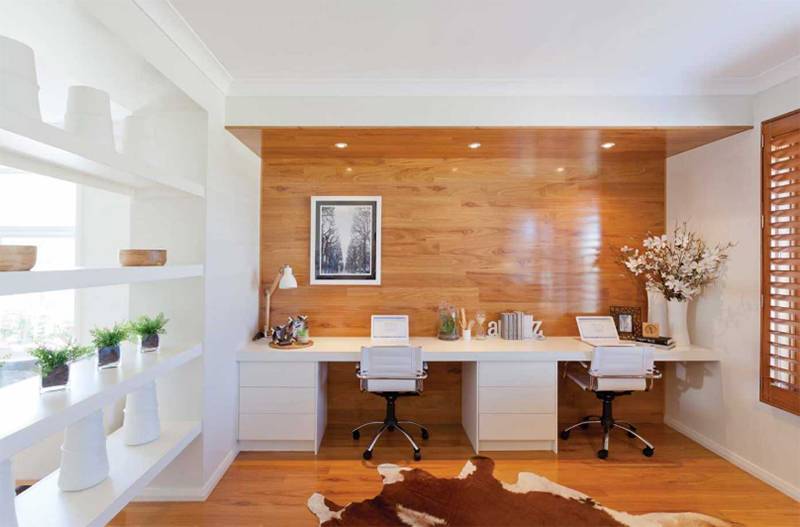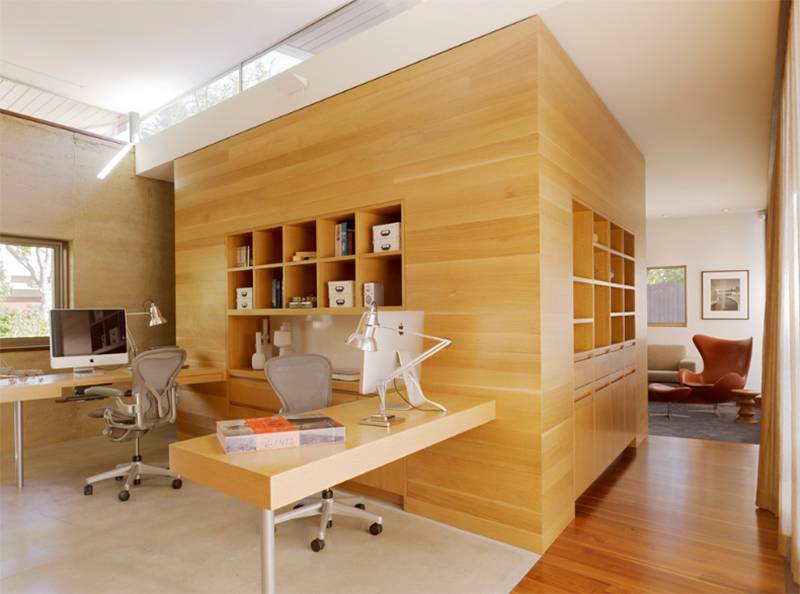 Vintage Looking Home Office
A vintage-themed home office would be great to walk into especially if the rest of the home has a different theme. You can get lost in your little world. It will require you to purchase antique or antique-looking furniture. If you choose to use curtains for your window, make sure to pick vintage prints.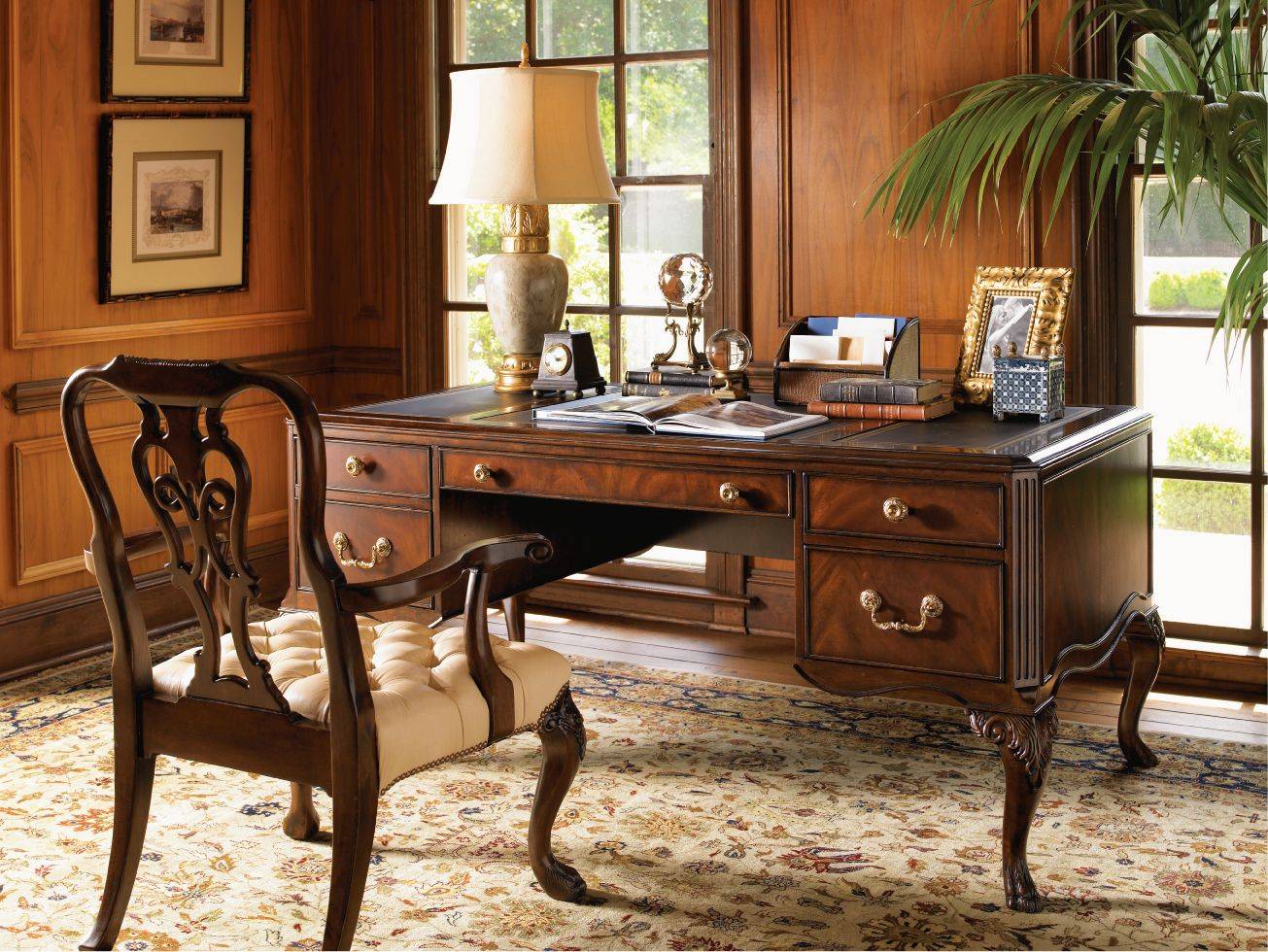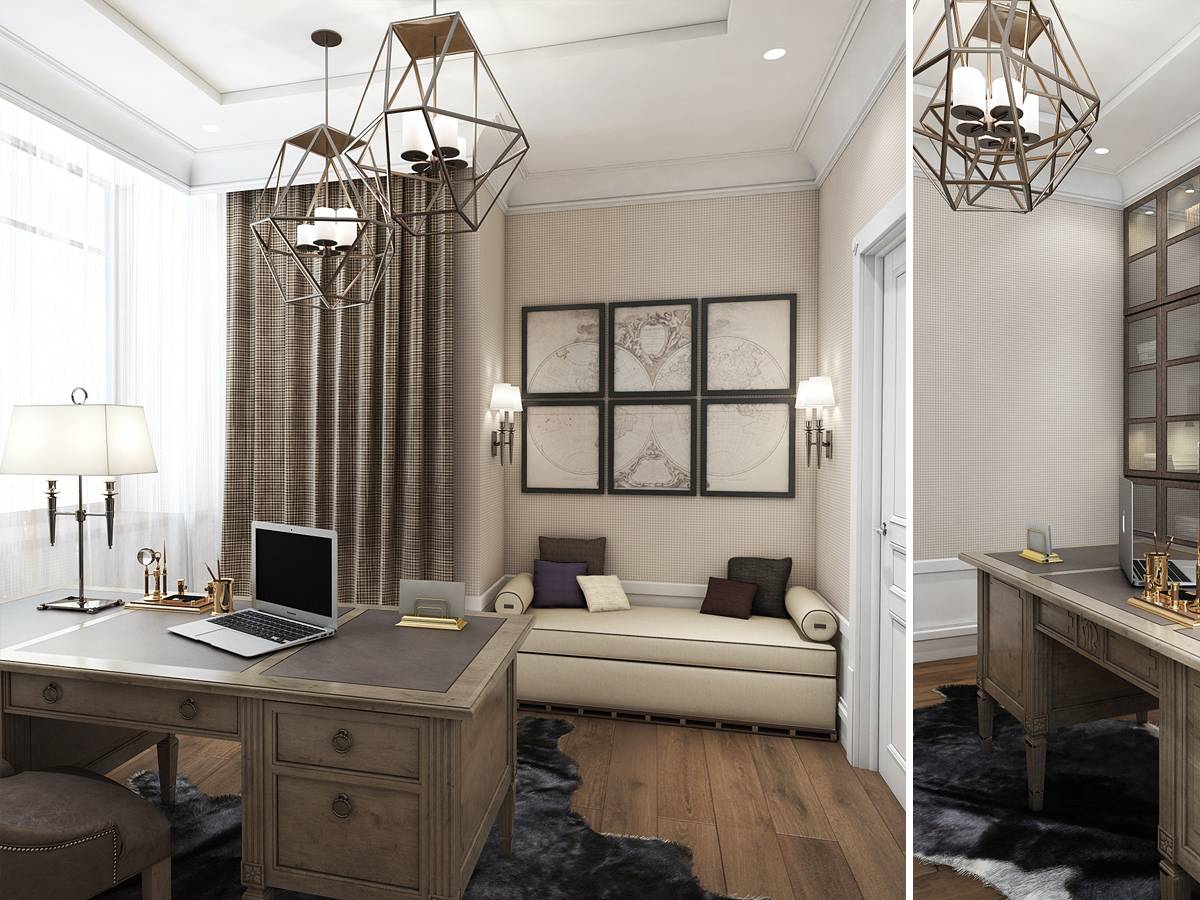 Styling your home office as a man speaks to how much value you place on your work and usually translates to better work results and even work-life balance. There are many decor styles to choose from for a men's home office and examples of how to create those styles. You can work on a budget and DIY the setup or call a professional to help out. One thing is sure, you now have an idea of the kind of style you like!