If you love to entertain but your wallet is thin after loads of Christmas shopping, today's post is for you. A festive holiday party doesn't have to be an expensive one! A few key ingredients can create a joyful atmosphere, an abundant party table, and a warm, welcoming vibe. Keep reading for no-hassle entertaining strategies that won't drain your energy or your pocketbook! A holiday party on a budget is well within your reach.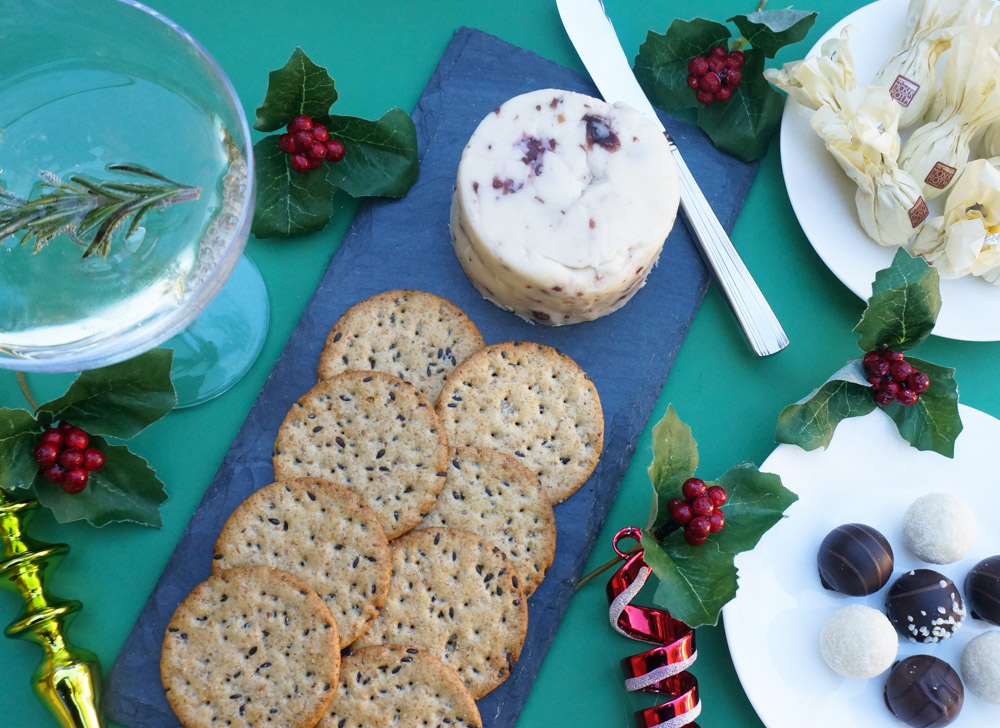 *Photos and styling by Kate Simmons
Cocktail Creations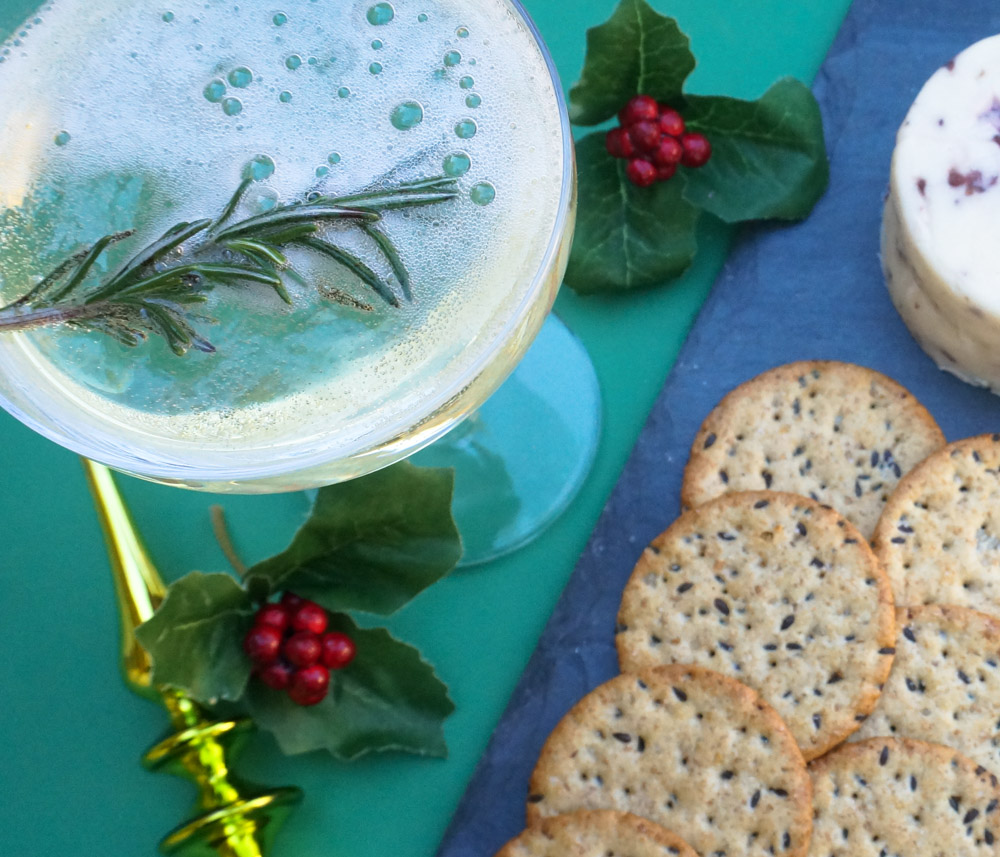 A signature cocktail can elevate your party to new heights. Festive beverages don't have to be expensive. For one thing, when guests ask what they can contribute to the celebration, don't hesitate to suggest a bottle of wine or bubbly. Not to mention, an easy winter sangria (as featured in this post) or champagne cocktail can be mixed before the party so guests can serve themselves.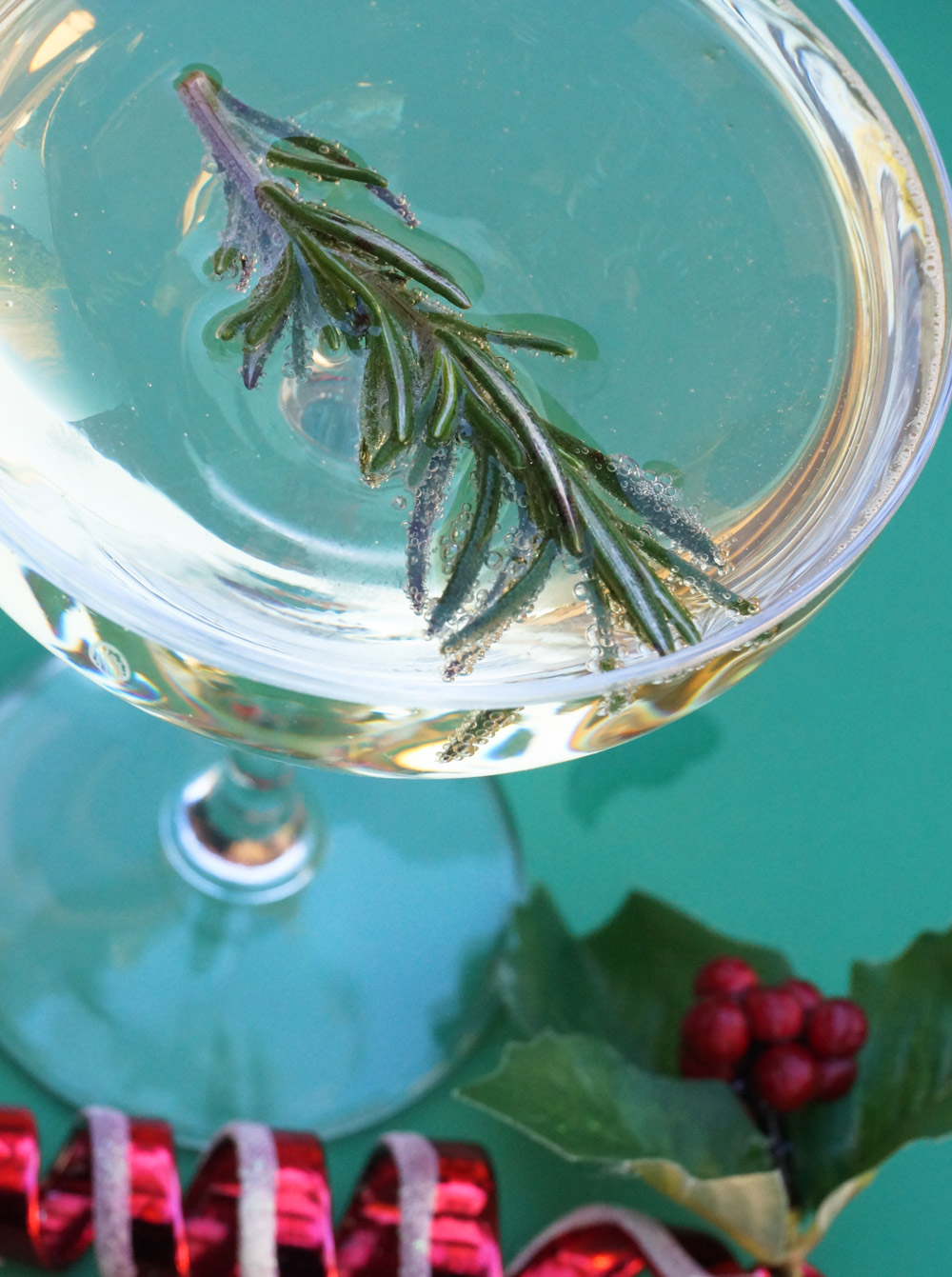 As a bonus, affordable garnishes such as rosemary and pink peppercorns add instant holiday flair to your beverage while creating interesting flavor. For a non-alcoholic festive option, try a mocktail that uses ginger beer as the base, or have some flavored sparkling water on hand.
No-Fuss Food
One entertaining rule that's respectful of your budget and your time: make something, buy something. When it comes to baking or cooking, stick with recipes that you can prepare with confidence. Do you have a winning cookie recipe that's easy to whip up? How about a go-to appetizer such as oven-roasted tomatoes with balsamic vinaigrette, thyme and sea salt? Do what comes naturally (within your comfort zone) and purchase the rest. A holiday cheese board filled with store-bought items is the epitome of no-fuss festivity!
When it comes to dessert, there's no rule that says you have to bake. If you do use the oven to create a favorite sweet snack, try supplementing it with truffles you pick up from your favorite bakery or market. Not to mention, guests who want to contribute to the menu can easily stop by a bakery and purchase some cookies or other sweets! There's no rule that says party desserts have to be complicated.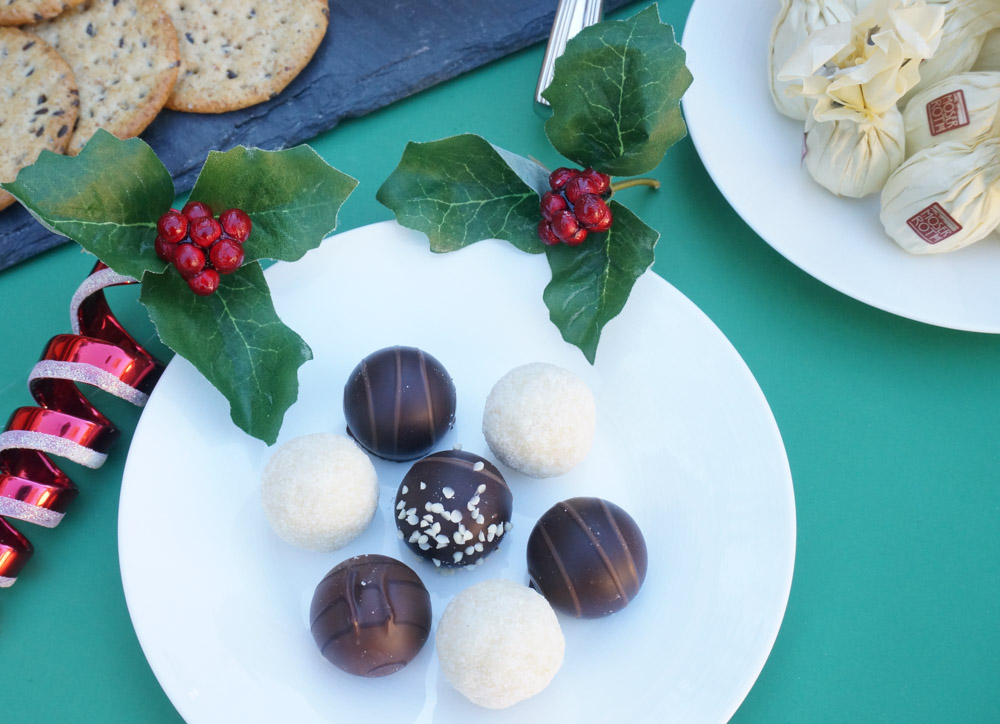 To end the night on a sweet note, wrapped truffles make delicious, affordable party favors for guests to grab on their way out the door: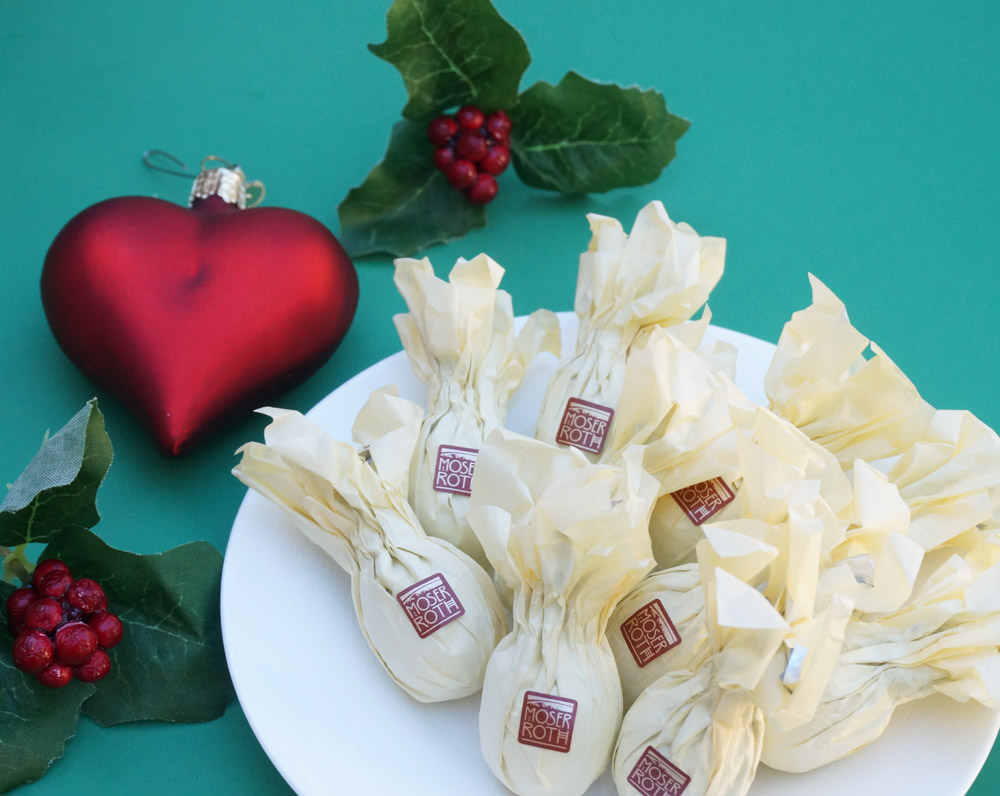 Joyful Gifting
If your holiday party will also serve as a gift exchange, there's no need to break the bank. If time is on your side, put a little bit of extra effort into the wrapping. A beautifully packaged present will instantly feel special, even if an inexpensive gift is a necessity. Wrapping supplies such as velvet ribbon, yarn and embroidery thread (for tassel making) don't cost much, and the payoff is large! Visit our post on DIY gift wrap ideas for all the details.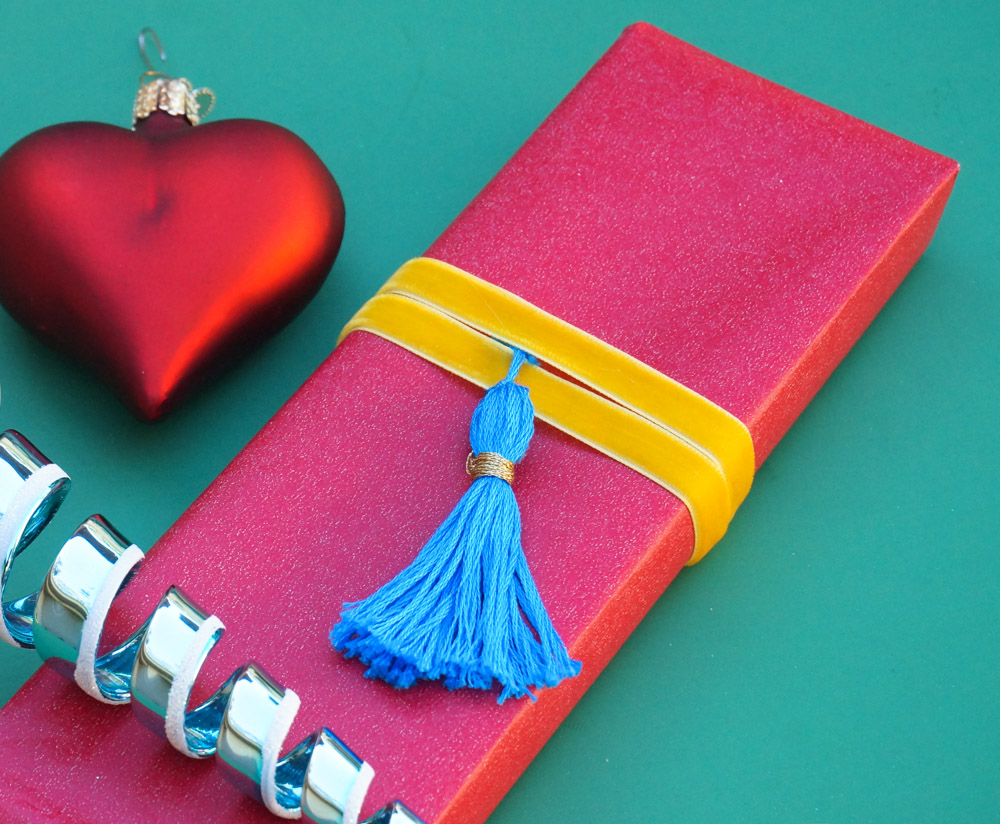 Don't forget to add a festive touch to kids' gifts! Ornaments make great gift toppers (or gifts themselves)! The candy-stripe tree below is a fabulous find from Crate & Barrel. Plus, purchasing ornaments close to Christmas means lots of great sale prices!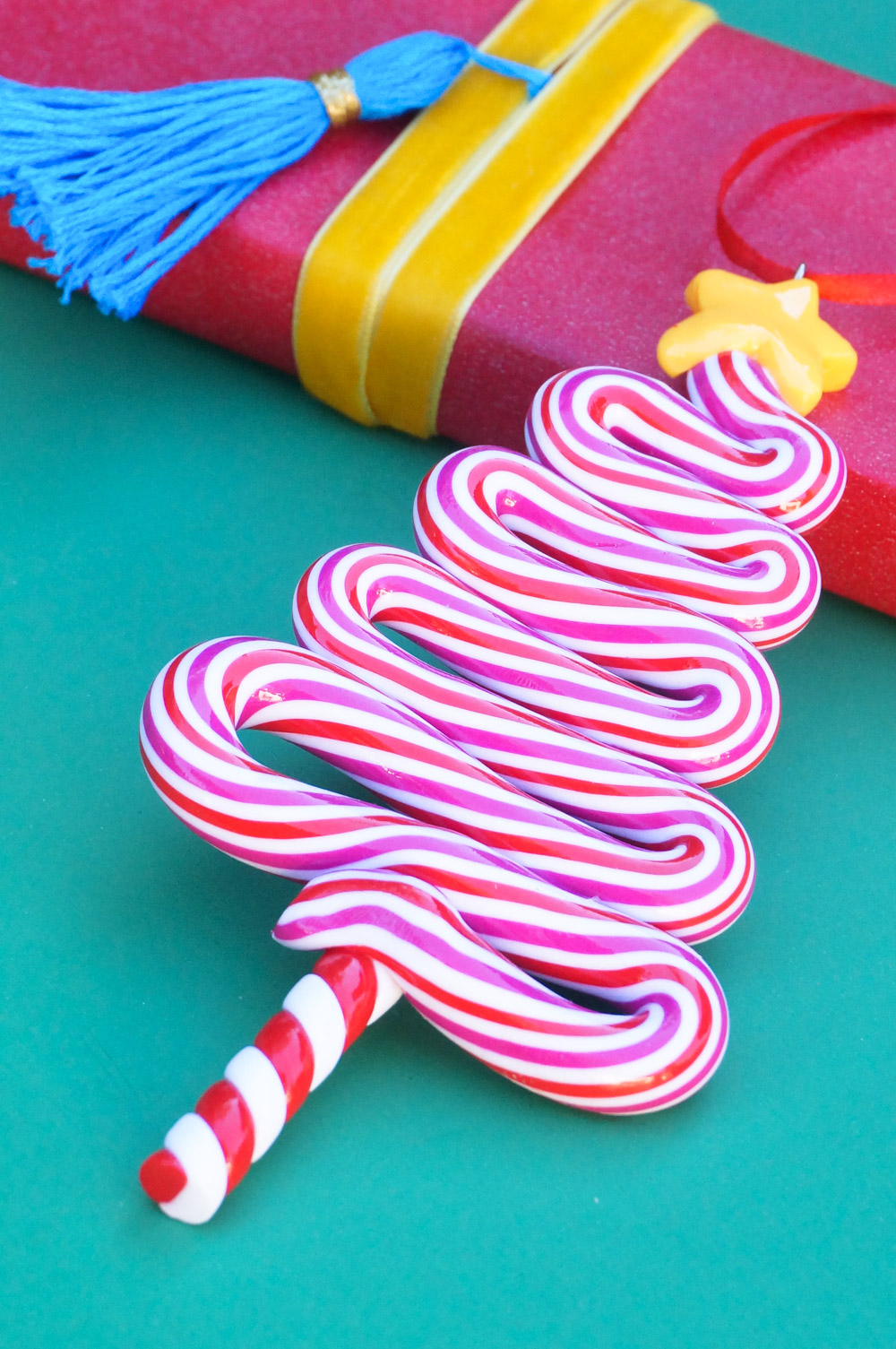 We at Decoist wish you and yours the most festive of Holidays! Thanks for reading!