Preparing your home for Thanksgiving and winter holidays (such as Christmas and New Year's Eve) might seem overwhelming. There's plenty of cleaning and decorating to do! If you're hosting an event or overnight guests, there is even more to accomplish. Don't fret about the tasks at hand! We've put together a quick guide filled with tips to make the process an easy one. Read on for design inspiration, pointers you may not have considered, and a big dose of festivity for your holiday home: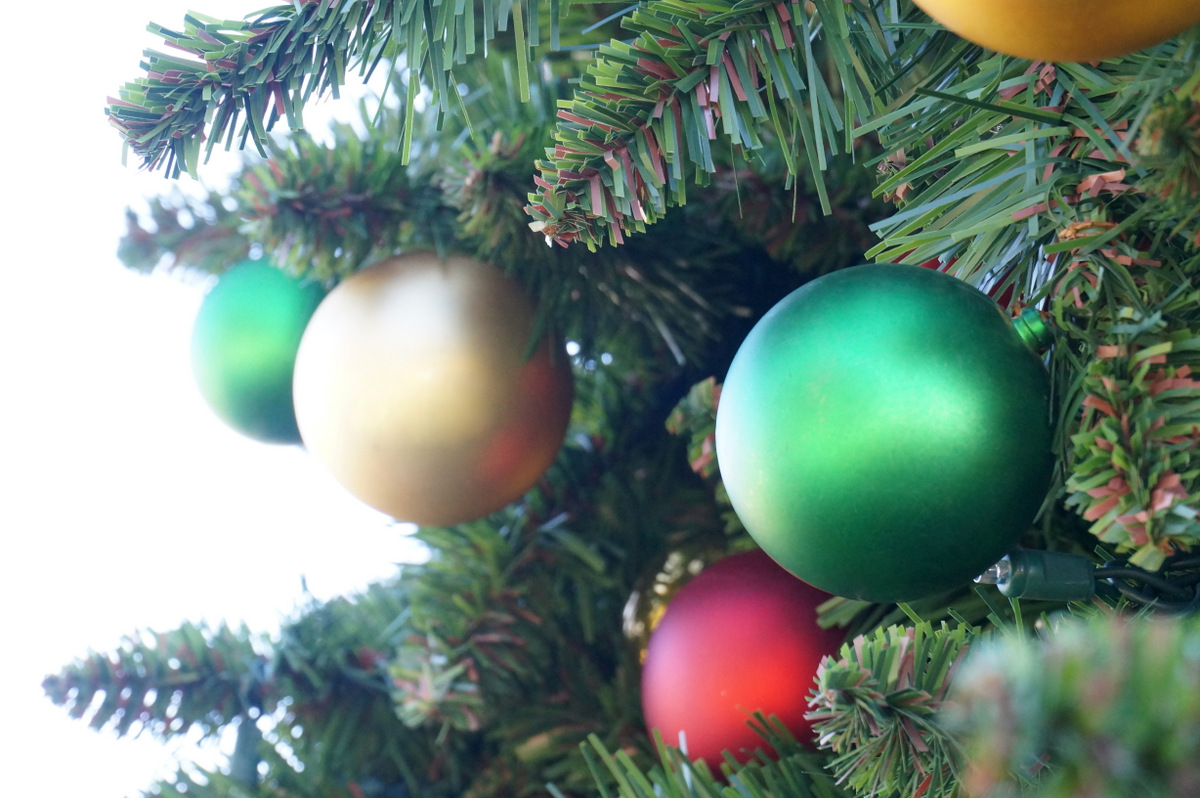 *Photos by Kate Simmons for Decoist
Start with a Clean Home
Before you put the icing on the cake…or shall we say, the decorations around the house, give your interior a good cleaning. Sure, you will need to vacuum after you've lugged in a large holiday tree, but start with a clean slate before you get caught up in decorative details. Clean the countertops. Put away clutter. You may even need to pack away some small surface-top items to make room for new arrivals.
RELATED: Warming your Outdoor Home with Festive Holiday Decor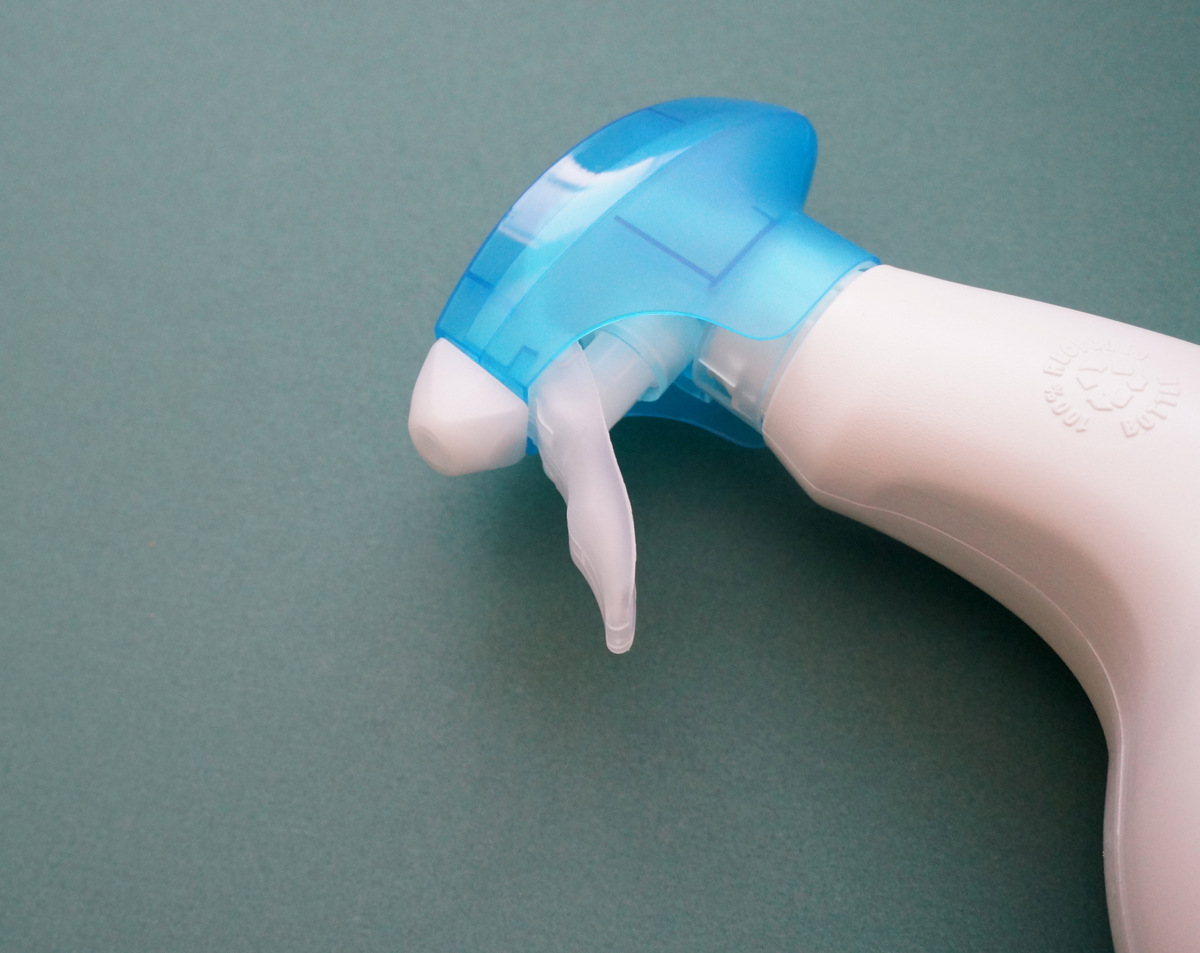 Also think about "cleaning" your outdoor space. If you're still enjoying time on the patio, does your furniture need a good scrubbing? More on tidying your outdoor area later in the post…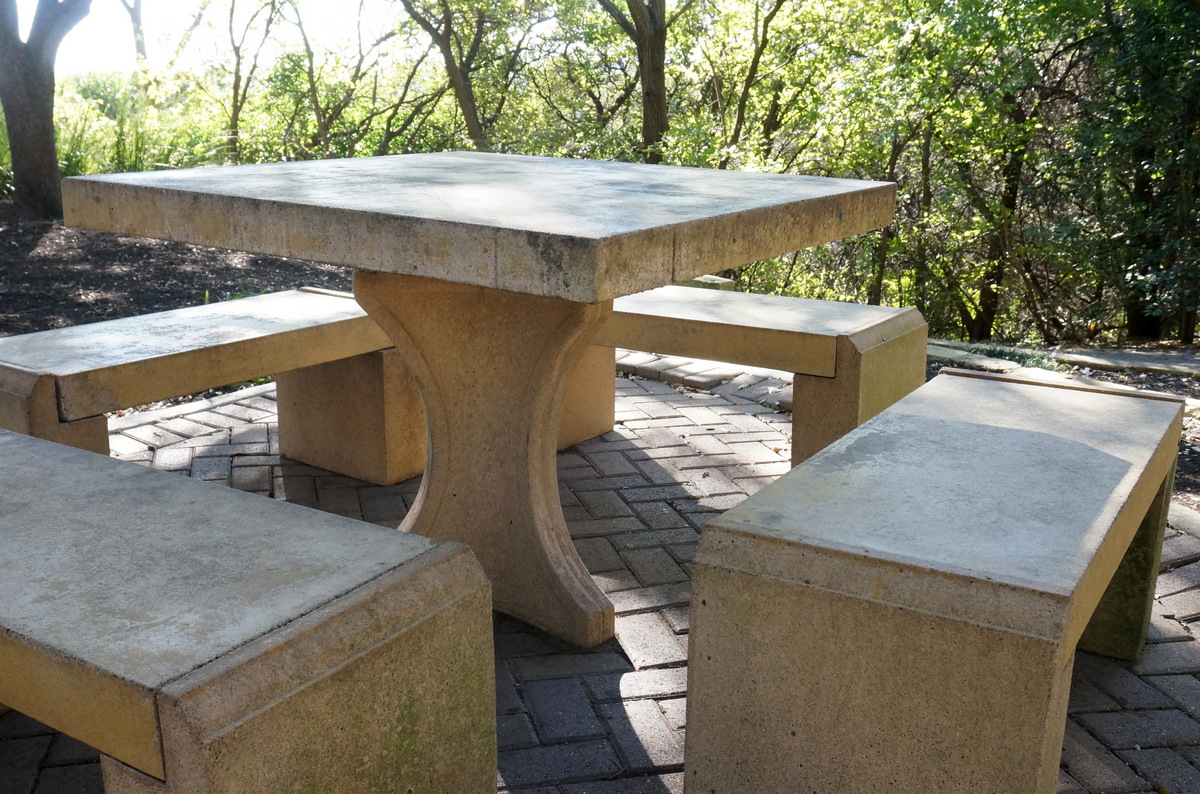 Gather Holiday Inspiration
One of the best parts of decorating for the holidays is planning your decor strategy. Since most retailers and many companies put up decorations before Thanksgiving, you can start looking around for ideas before it's time to decorate at home!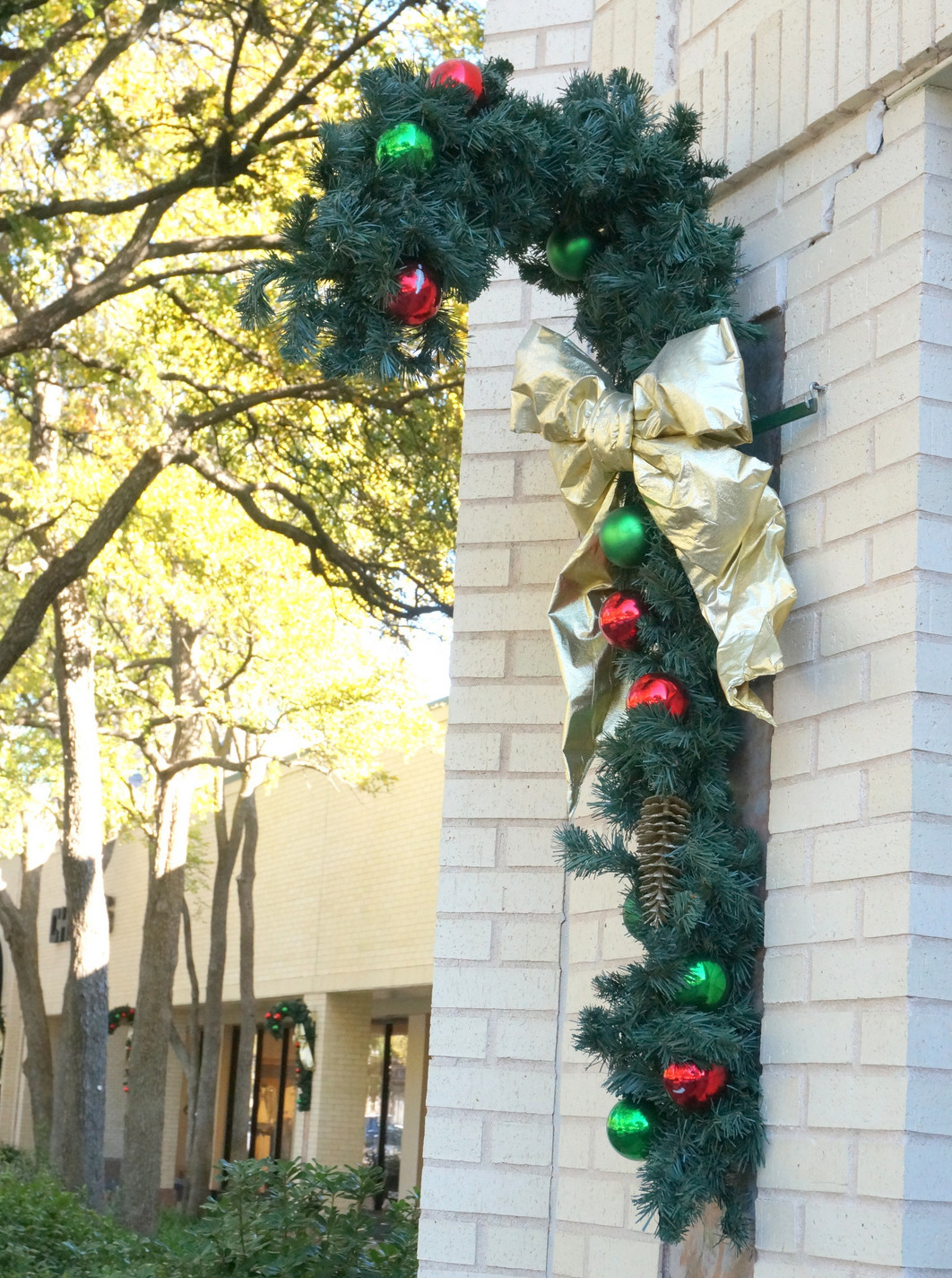 From hanging greenery to super-tall trees, take your camera to your favorite local destinations and enjoy the view: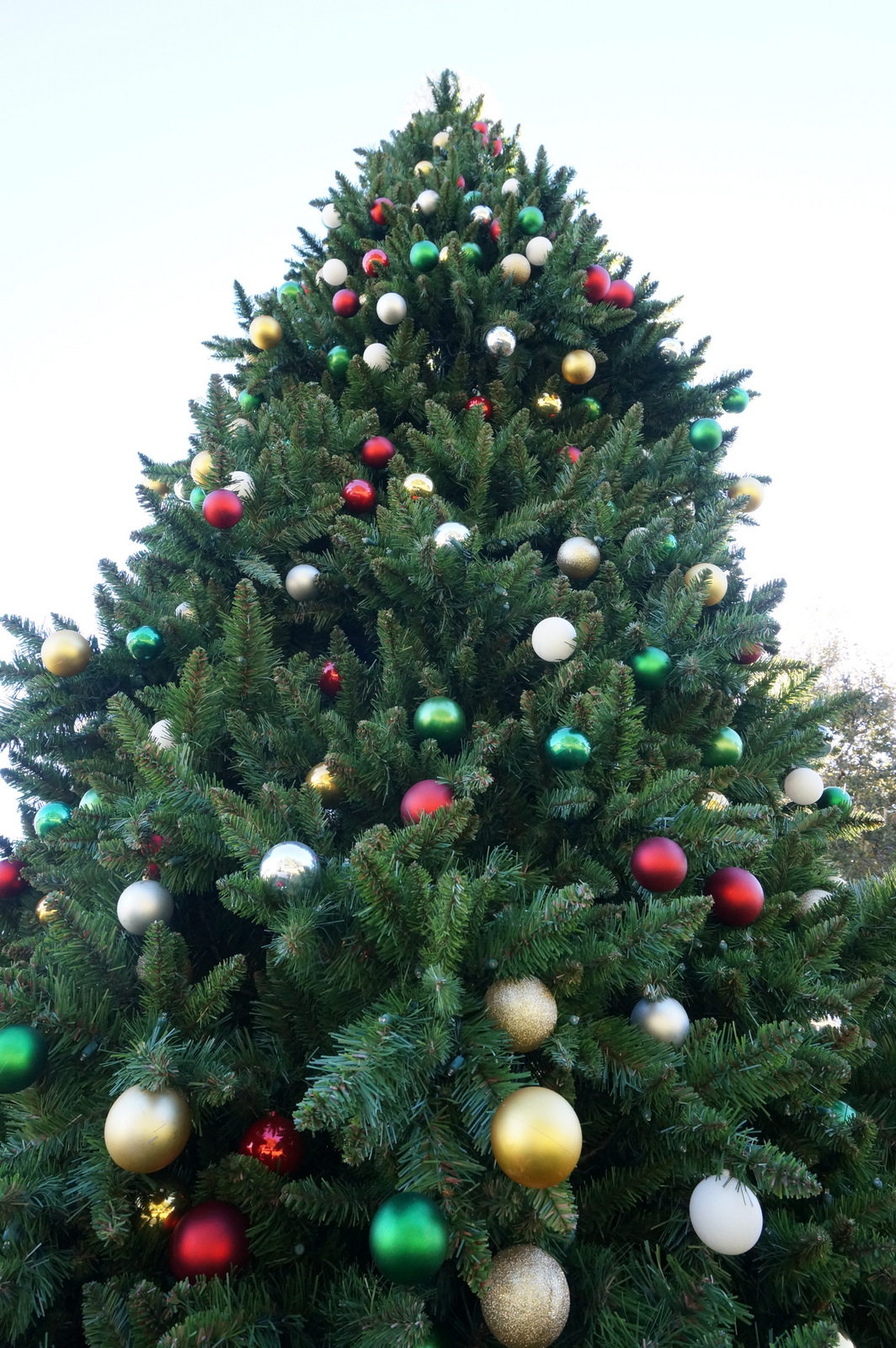 Do a Bulb Check
We now move from dreaming of decor to tackling more practical matters, such as light bulbs. Because there's nothing like a warm glow at home when the weather gets cold and grey. Not to mention, there are fewer hours of daylight in the winter, so you want to make sure there's no shortage of light at home.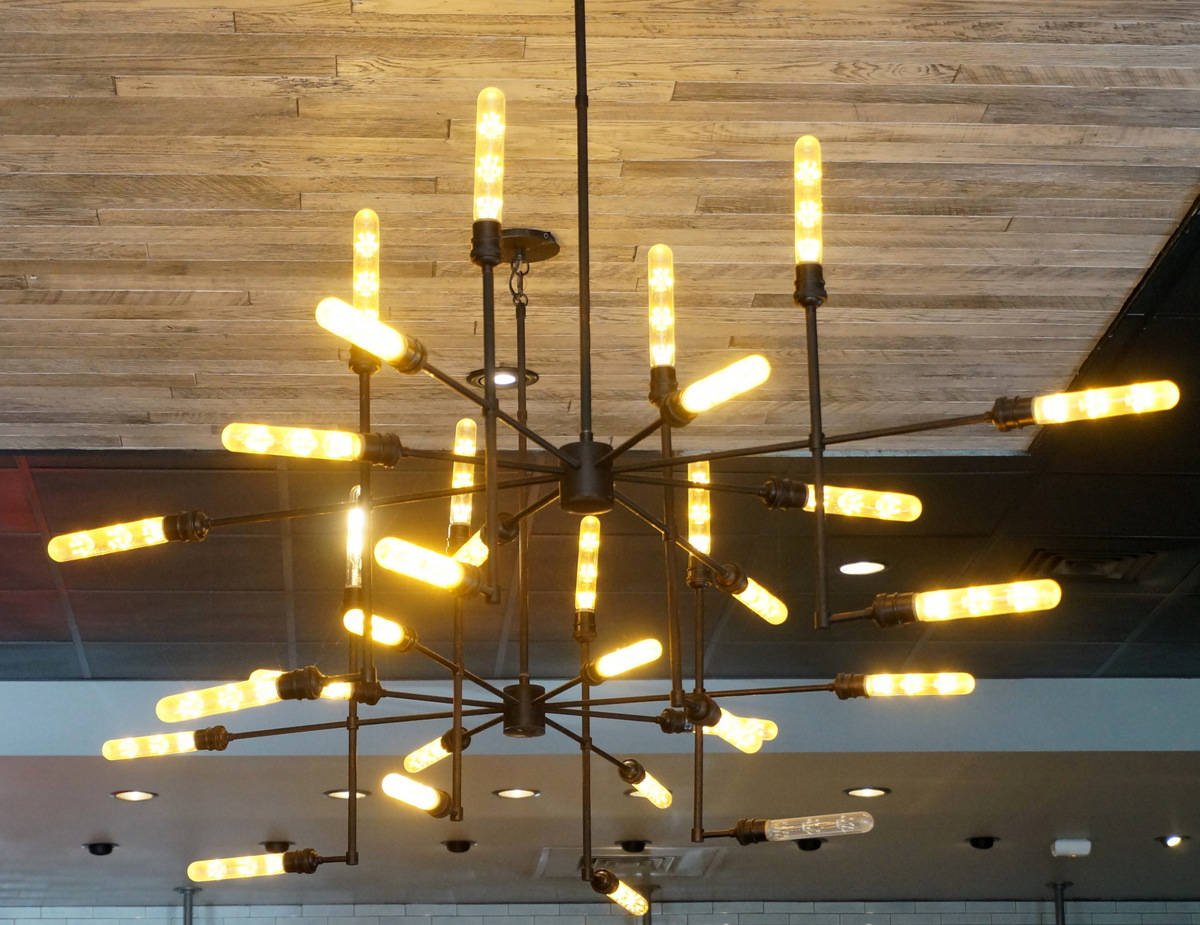 Are there indoor bulbs that need to be replaced? How about outdoor bulbs? You should also plug in holiday lights and check that the bulbs are working before you go to the trouble of hanging them along the roof, in the bushes and anywhere else you like to add festivity in your yard.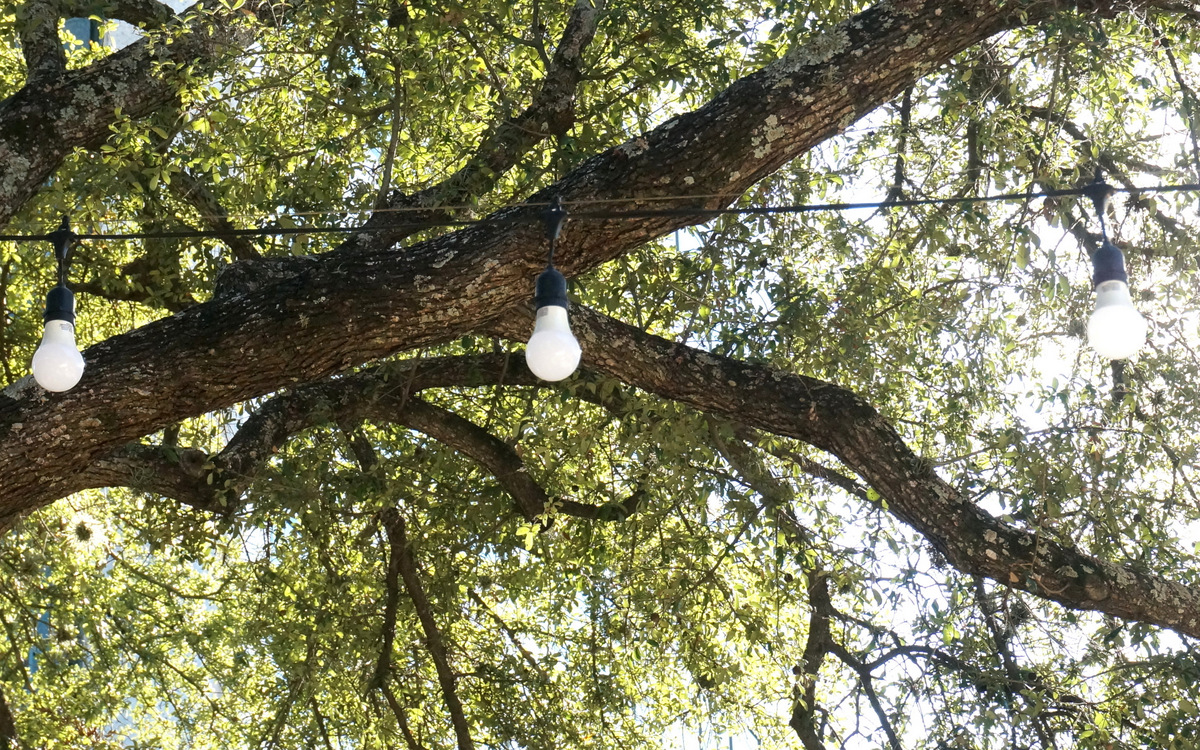 Same goes for the tree lights. Or perhaps you're looking to change things up this year with colorful bulbs instead of white ones. Make sure you're stocked up so you can enjoy a celebratory twinkle all season long.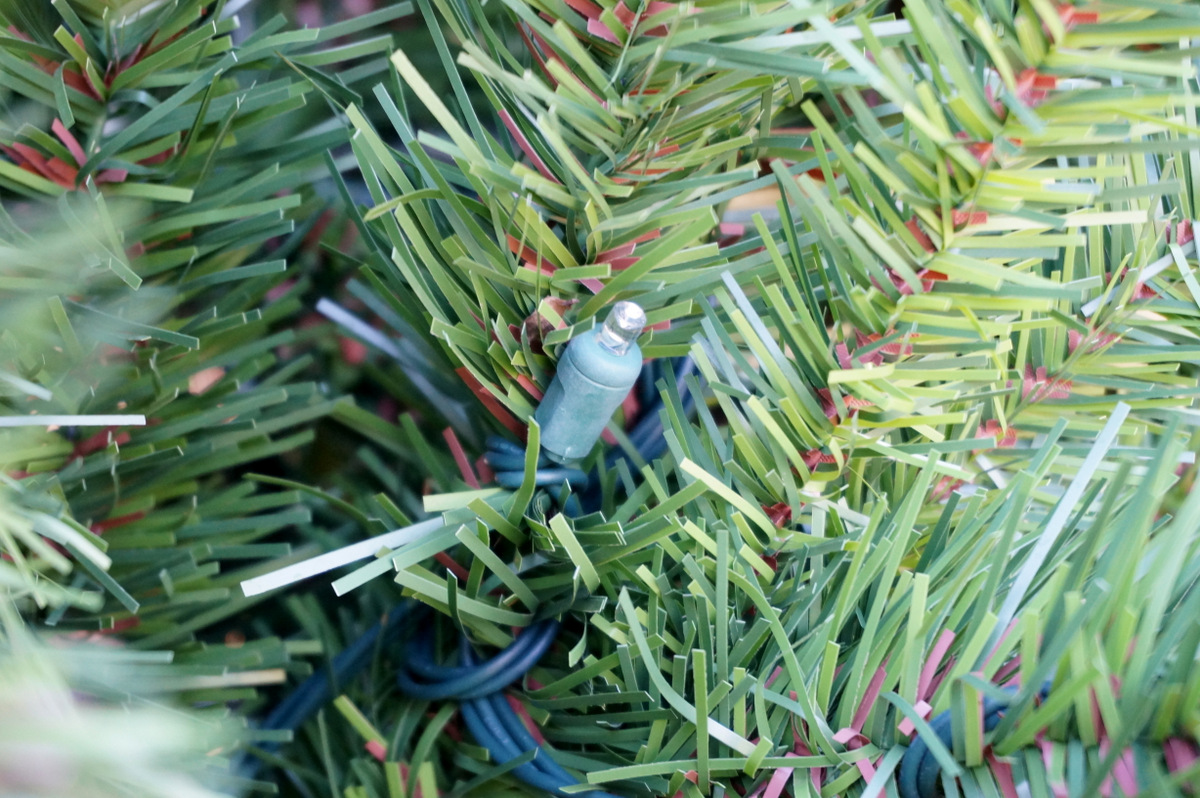 Incorporate Greenery
Consider incorporating greenery into your home, as real (and faux) foliage of the green variety reminds us of the plant life just outside the window. And we may need extra reminders of this plant life as our view outdoors changes from leaf-filled trees to barren ones.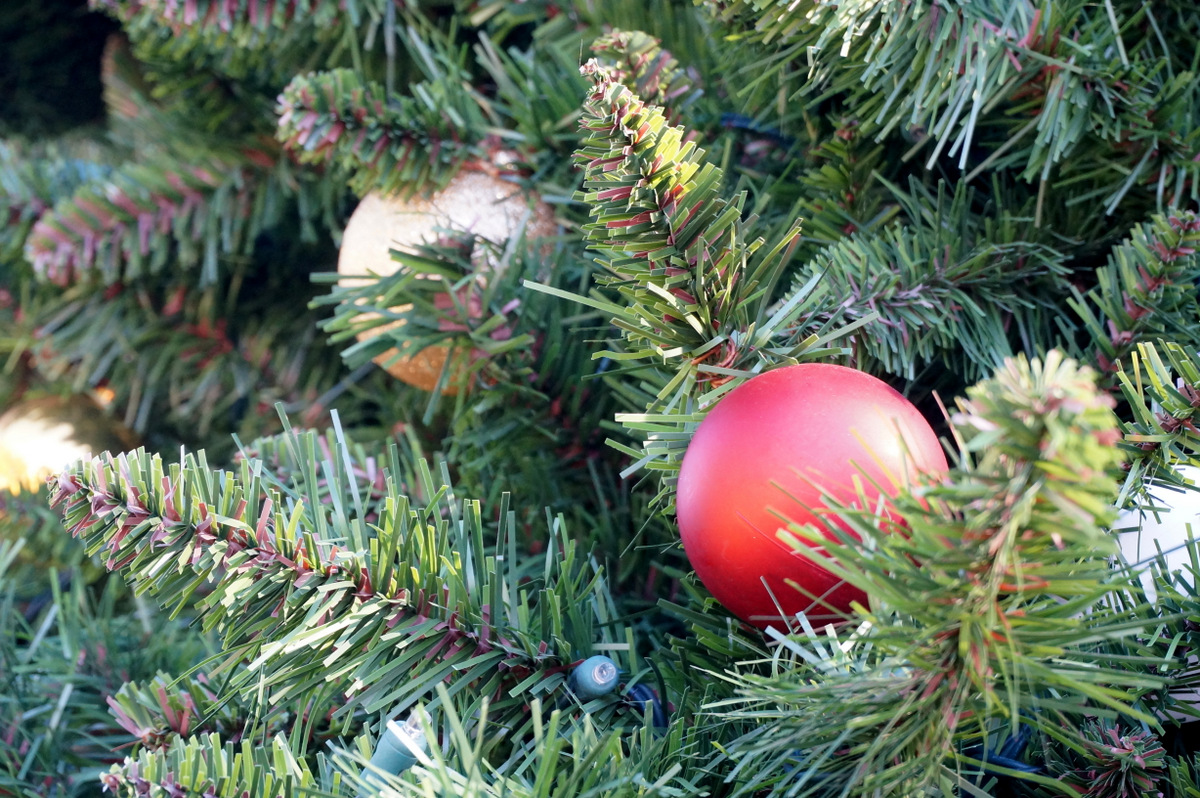 Greenery comes in all shapes and sizes. If you don't purchase a real tree, you can always include a topiary or a tabletop greenery statement, like the selections from Trader Joe's, shown below: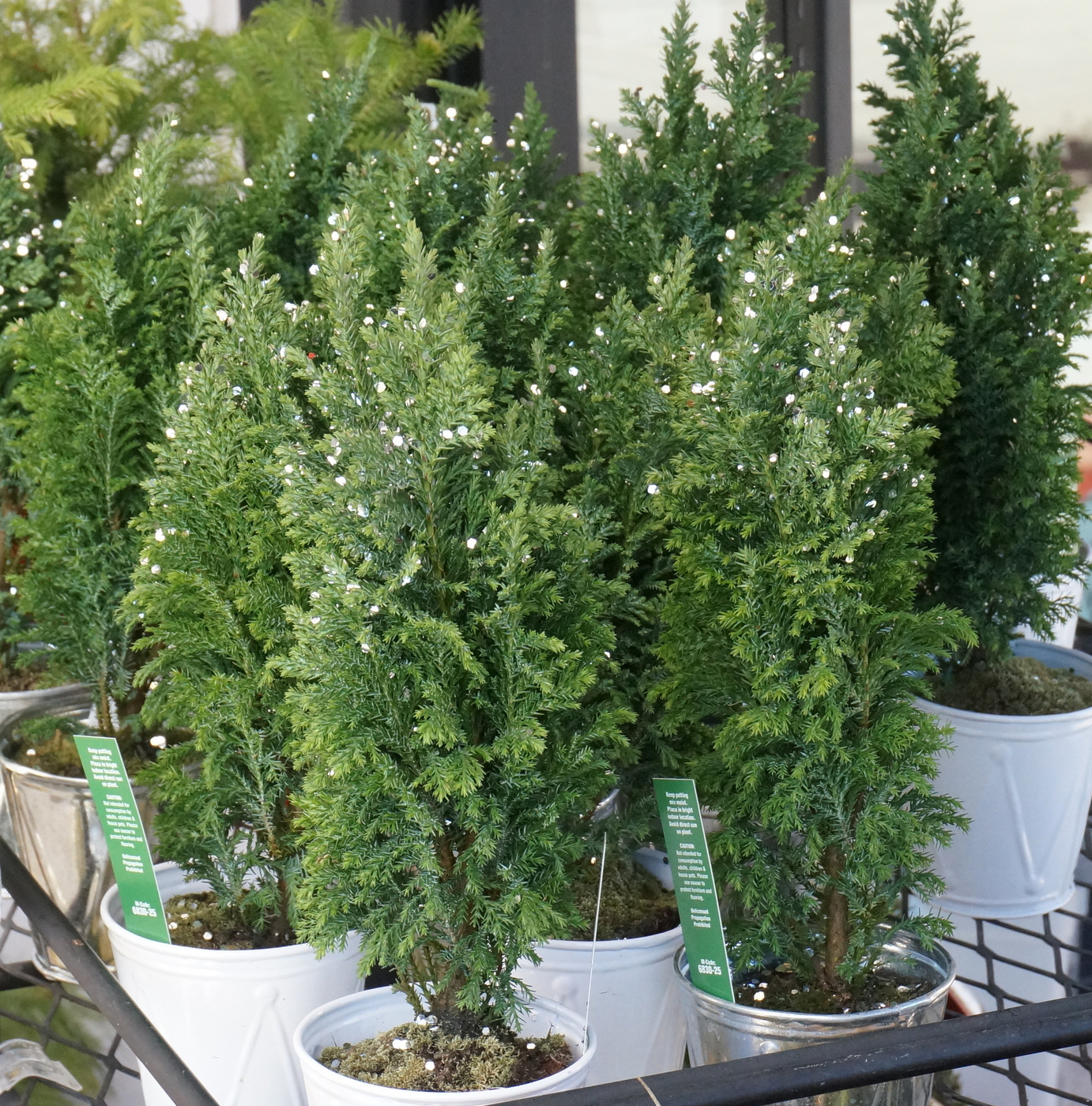 Display a Holiday Wreath on the Front Door
There's nothing like coming home during the holidays. One way to ensure that your front door puts a smile on your face each time you approach it is to hang a holiday wreath. There are many types of wreaths to consider, including the DIY variety. Find out how we created the eucalyptus and grapevine wreath below in this handy tutorial.
RELATED: An Earthy, Elegant DIY Holiday Wreath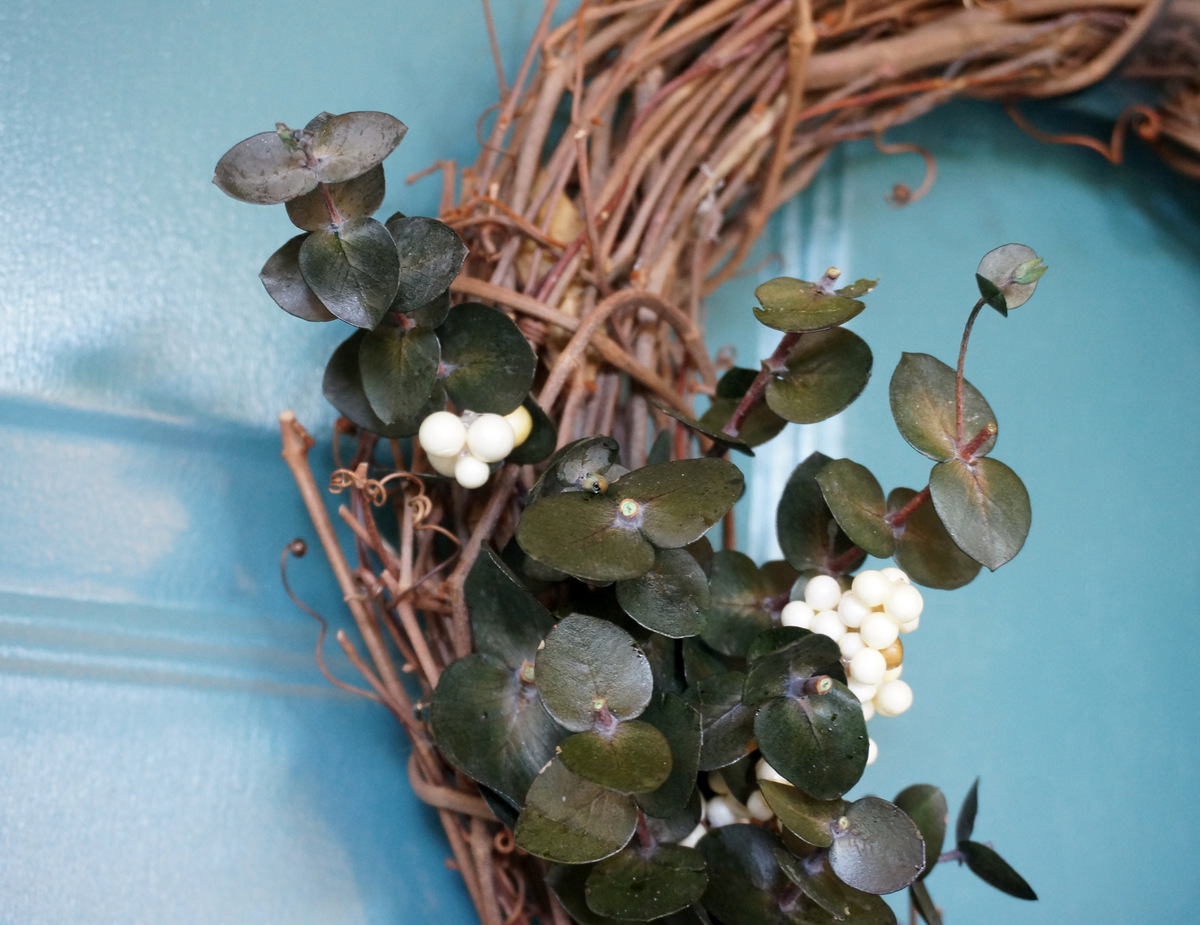 You can also purchase a wreath at locations such as nurseries and your local market. The beauty of fresh greenery can speak for itself, especially when embellished with accents like pine cones and berries.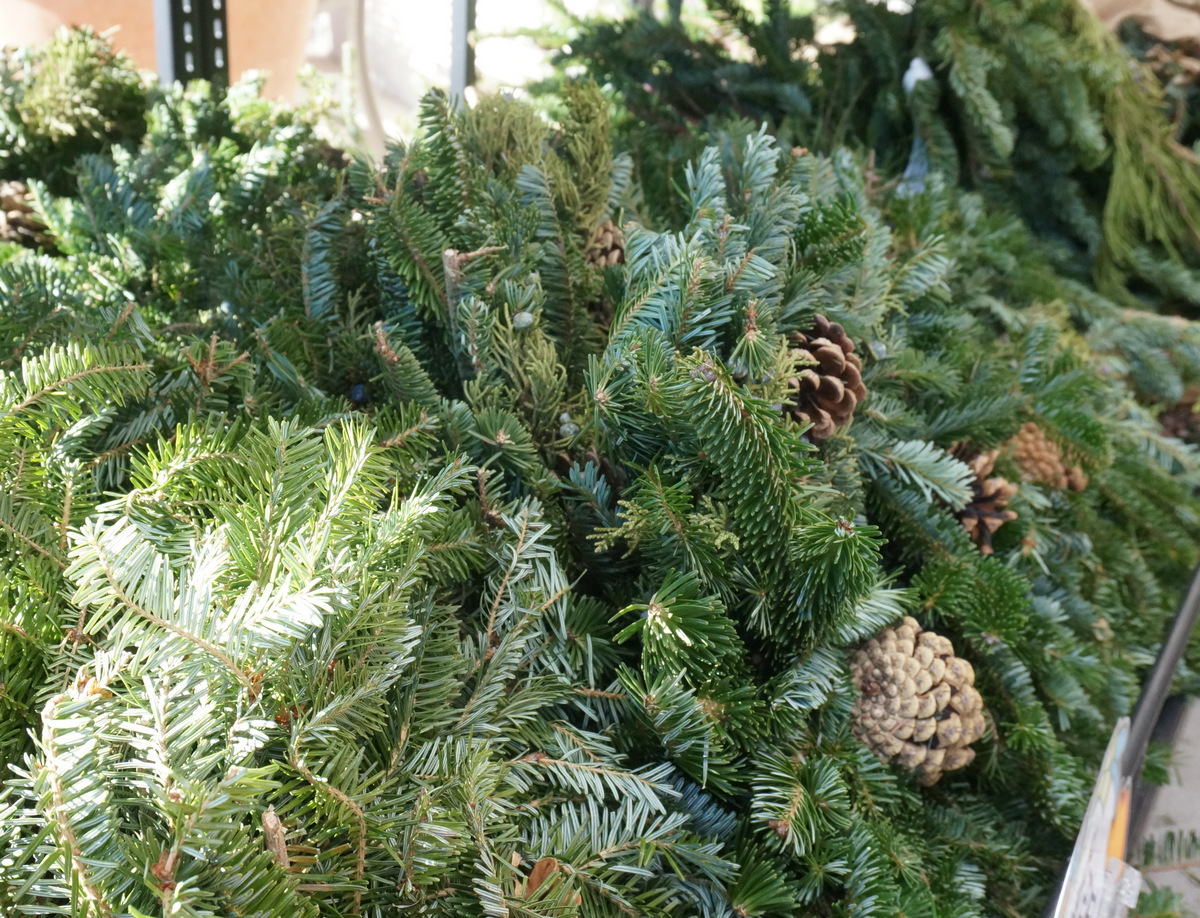 Cultivate a Warm Glow
In addition to checking the bulbs around your home, you can add a warm glow through soft lighting and candles. There are plenty of flameless candle options if you'd rather not mess with matches and hot wax. You can also opt for a candle that burns neatly in its own container, such as these Cedar Balsam scented candles from Trader Joe's: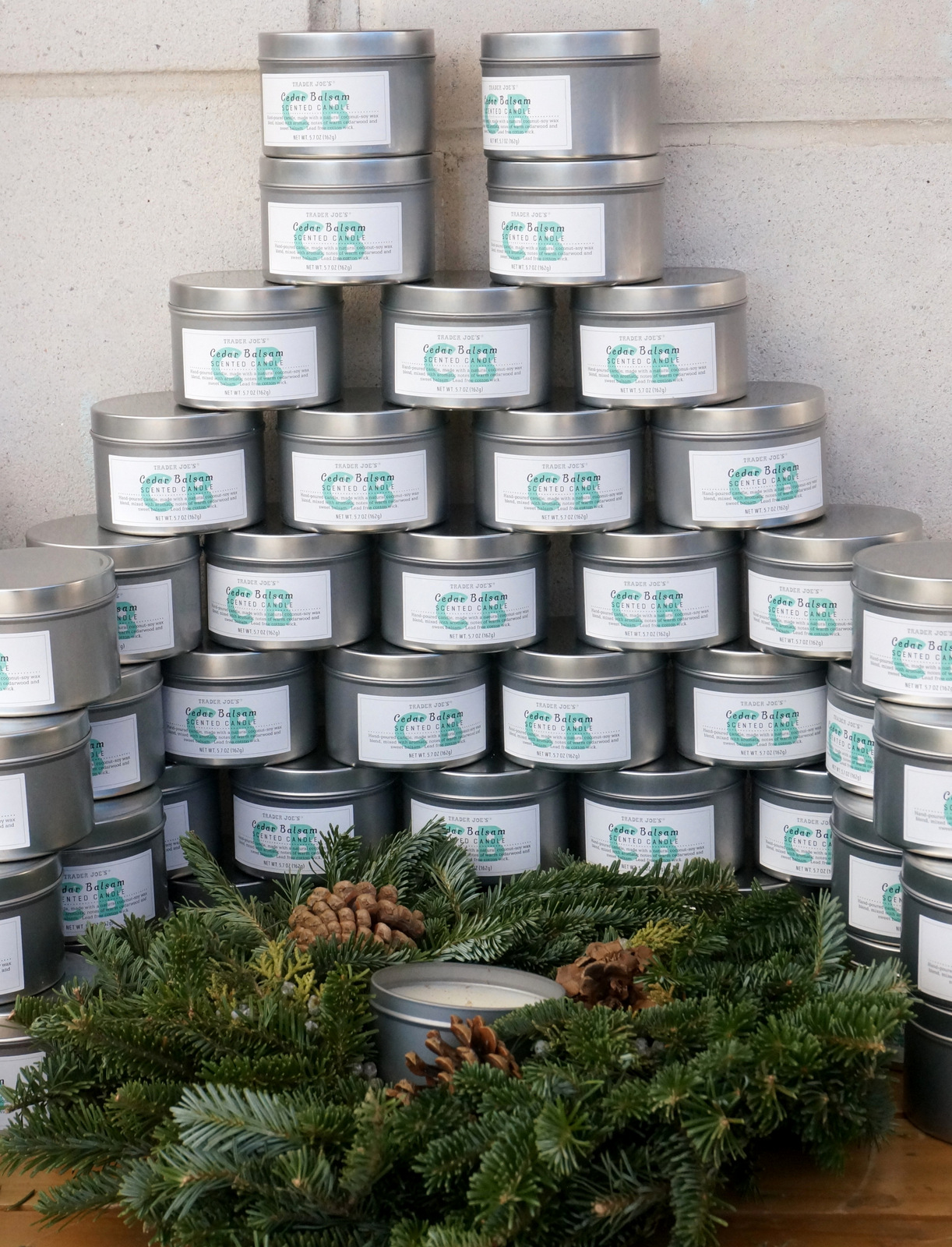 And then there's the fireplace! Whether it's indoor or outdoor, make sure you have plenty of wood on hand so you can make even the coldest of nights cozy ones.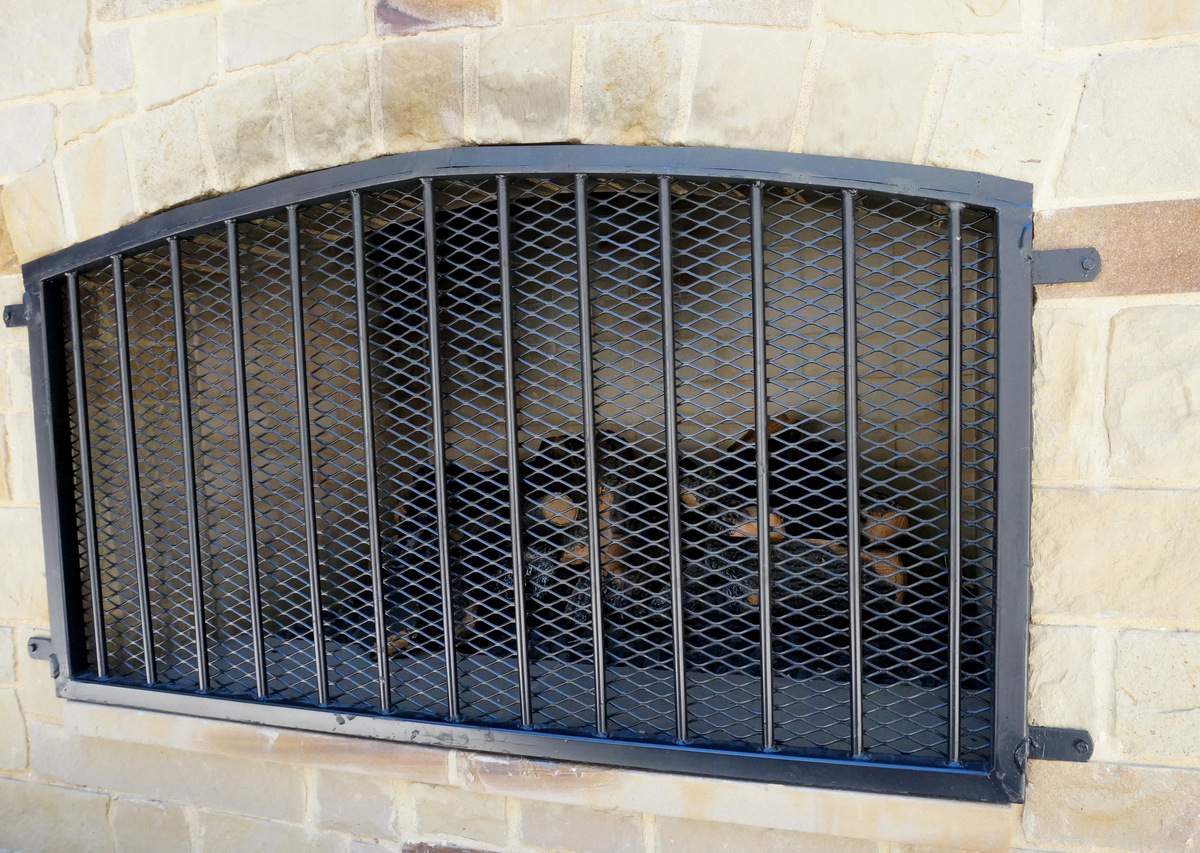 Tidy Up the Yard
If you're hosting company or you simply like to take pride in your yard, keep falling leaves under control with a leaf blower (or hire someone to get the job done). Stray leaves and other debris can quickly clutter even the most manicured of flower beds.
RELATED: Holiday Gift Wrap Ideas for a Festive Touch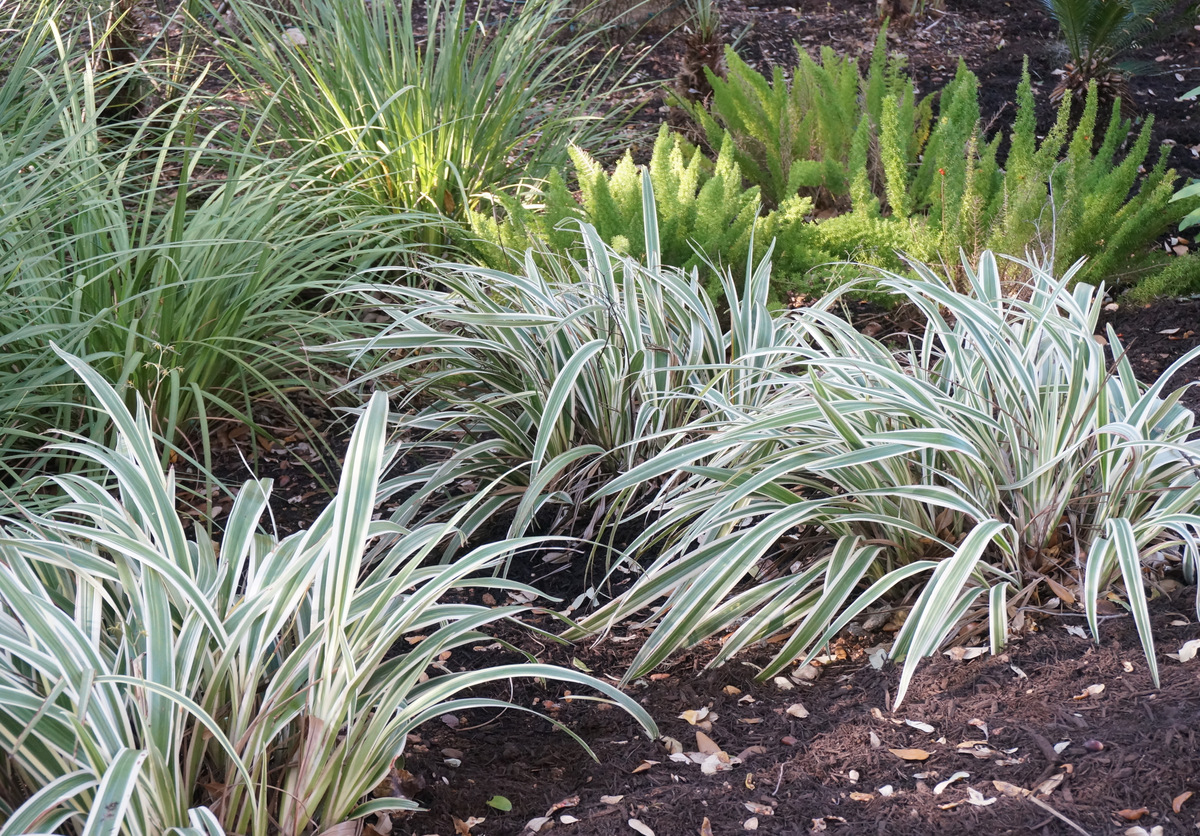 Do you need to cover your patio furniture for the winter? Are there items you typically move indoors for the coldest months of the year?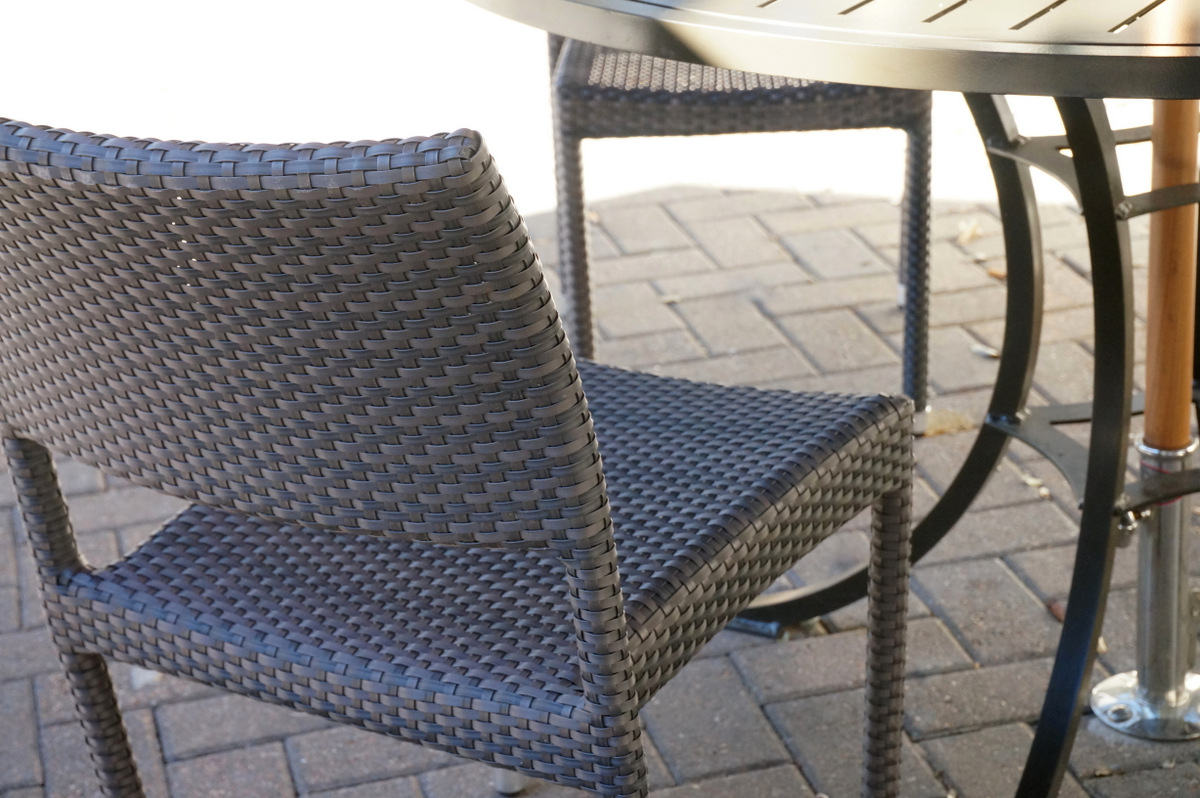 You may also want to close your patio umbrella and store it for the winter. This will ensure that it stays in good shape (and free of mold and mildew).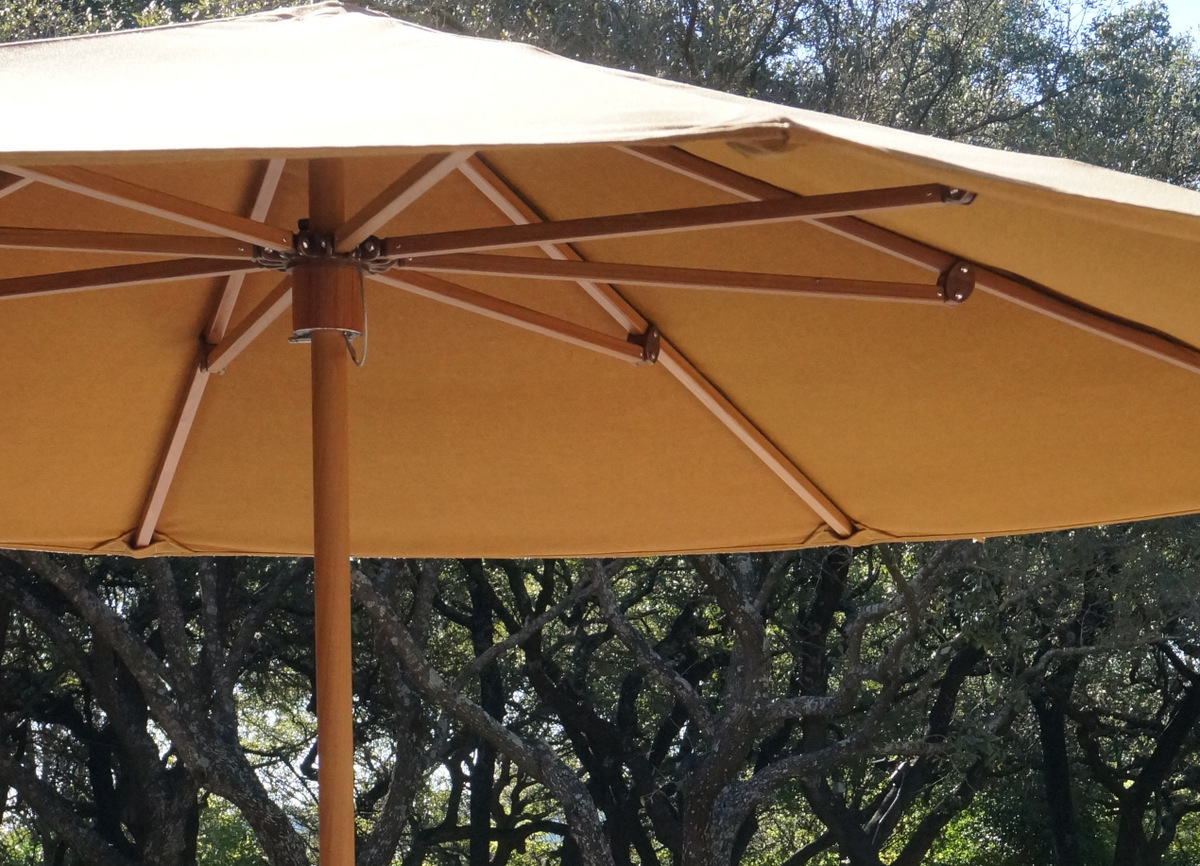 Prepare Outdoor Plants for Winter
Last but not least, just because it's winter doesn't mean you can't make a festive statement with your yard. If you live in an area where there aren't too many freezing nights, even plant life such as ferns and succulents can thrive all year. But you may need to cover these plants on the coldest of evenings so they stay healthy. Consider a plant blanket to get the job done.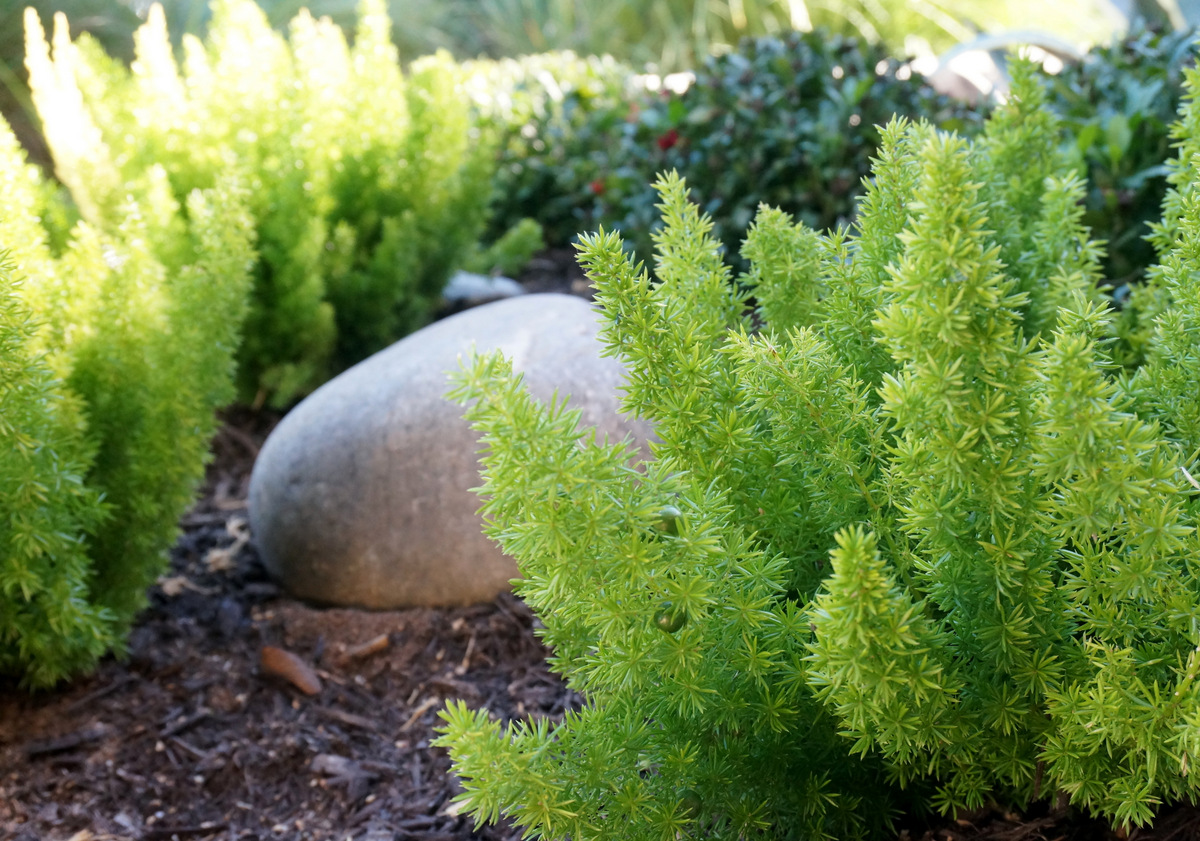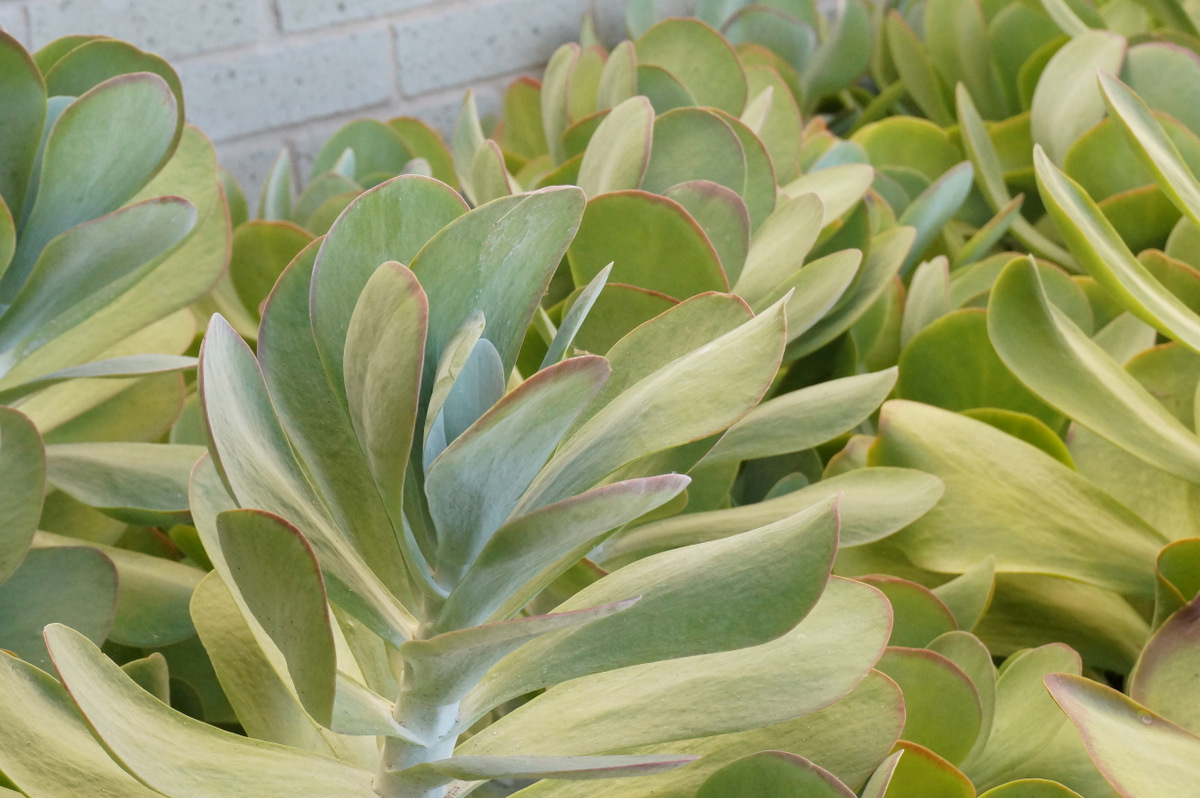 You may also want to add flowering plants to your containers and flower beds. Popular seasonal selections such as winter pansies will add a colorful touch: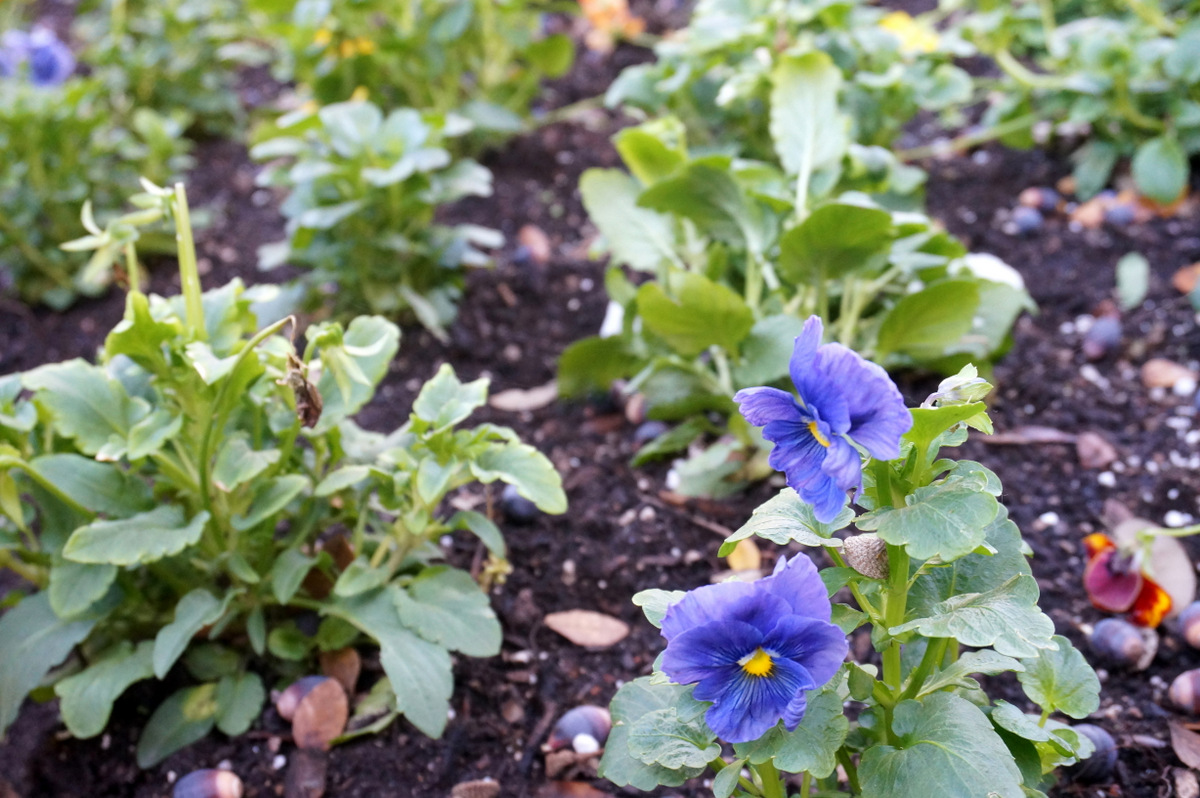 Speaking of planters, don't forget to cover these as well if plants can't tolerate freezing temps. You may even consider bringing some planters and greenery selections indoors for the winter.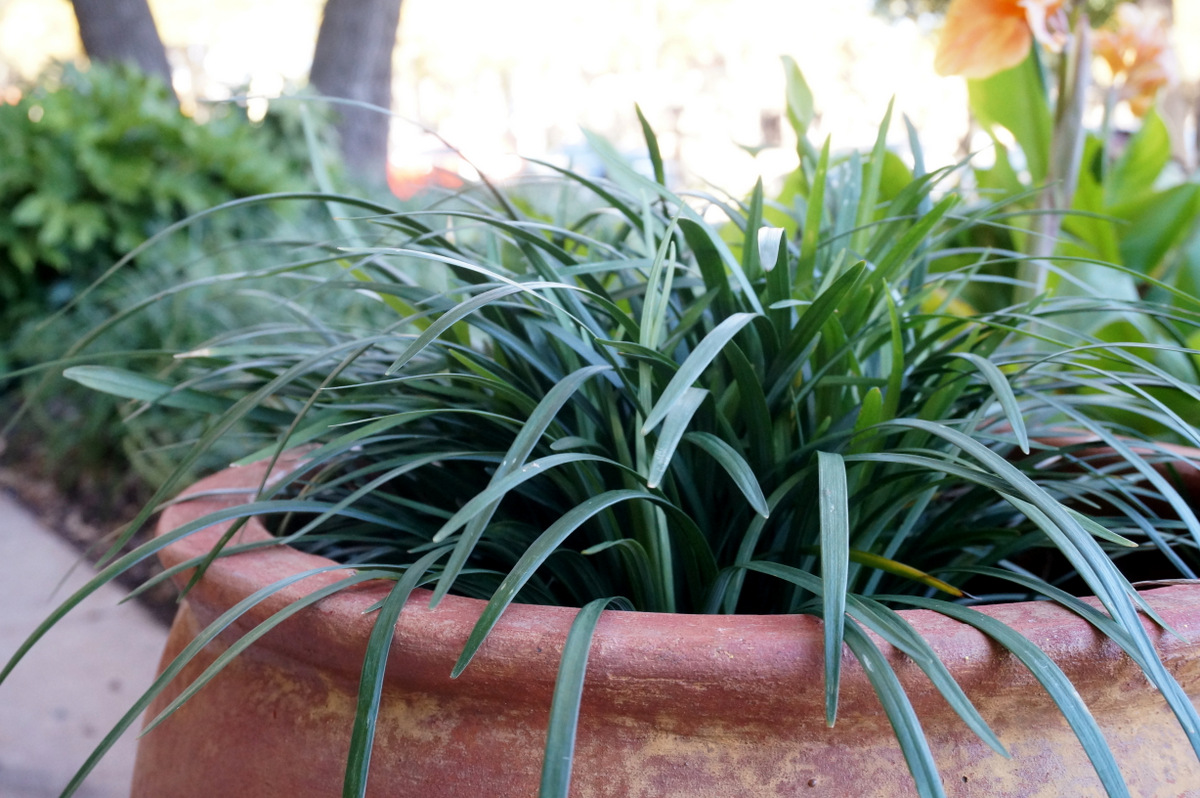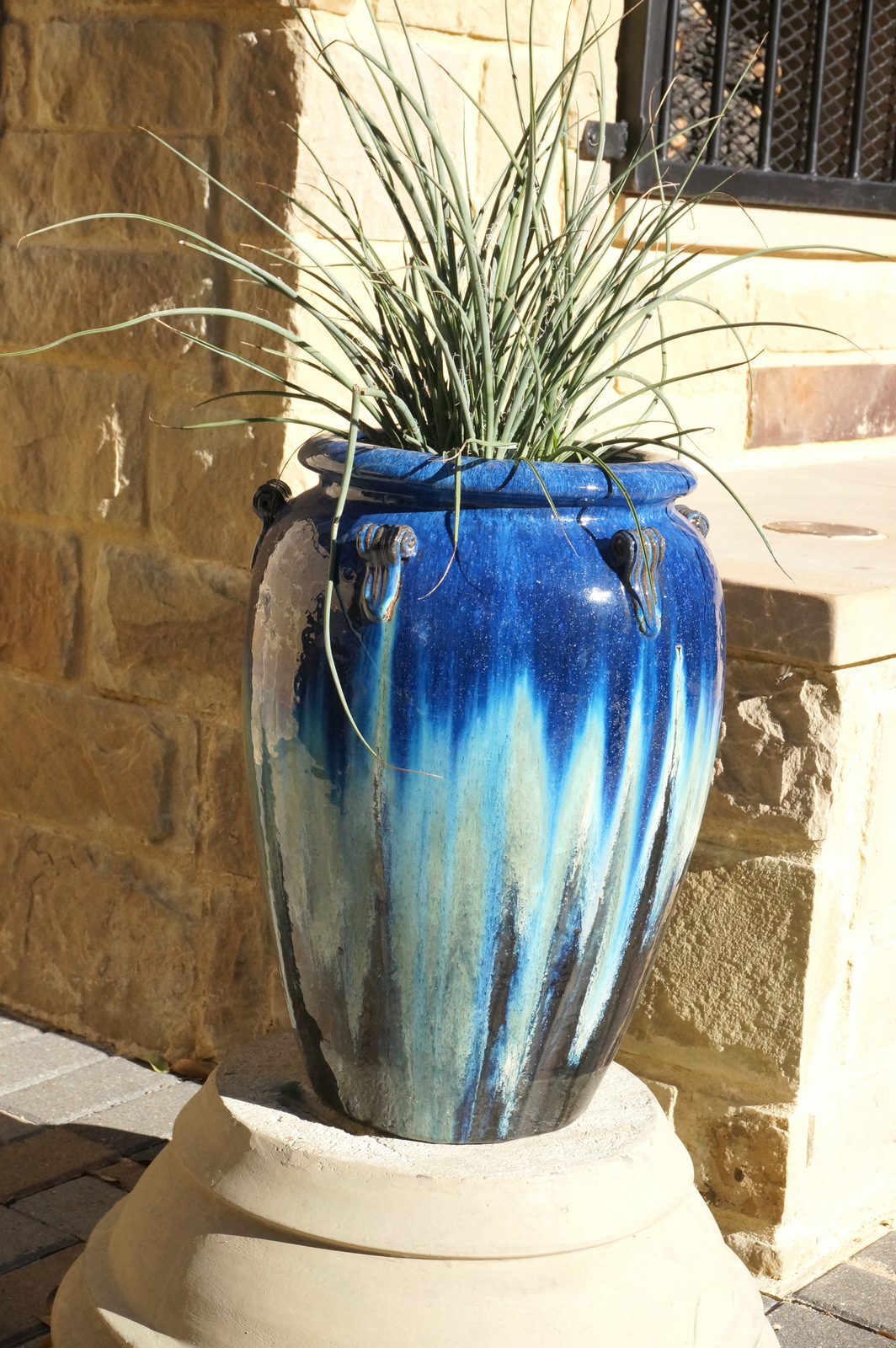 With a few small adjustments at home, you can ensure that your indoor and outdoor spaces look their best for the holidays. Don't forget to stock the kitchen with snacks and hot cocoa for those cozy movie nights on the couch! Happy holidays from our Decoist family to yours!