It was in the forts and palaces of the old where water played a pivotal role in the entry of a structure. It acted as a blanket of security, restricted access to those on the outside and also added a spectacular visual element to the structure itself. A bridge above the waters surrounding a house is truly a captivating entry feature that few residences in the modern world can boast of. The Bridge Building in Hunters Hills, Suburbs of Sydney is one such rare home where the entrance finds itself meandering through a slim metal bridge that is flanked by gorgeous wooden slats!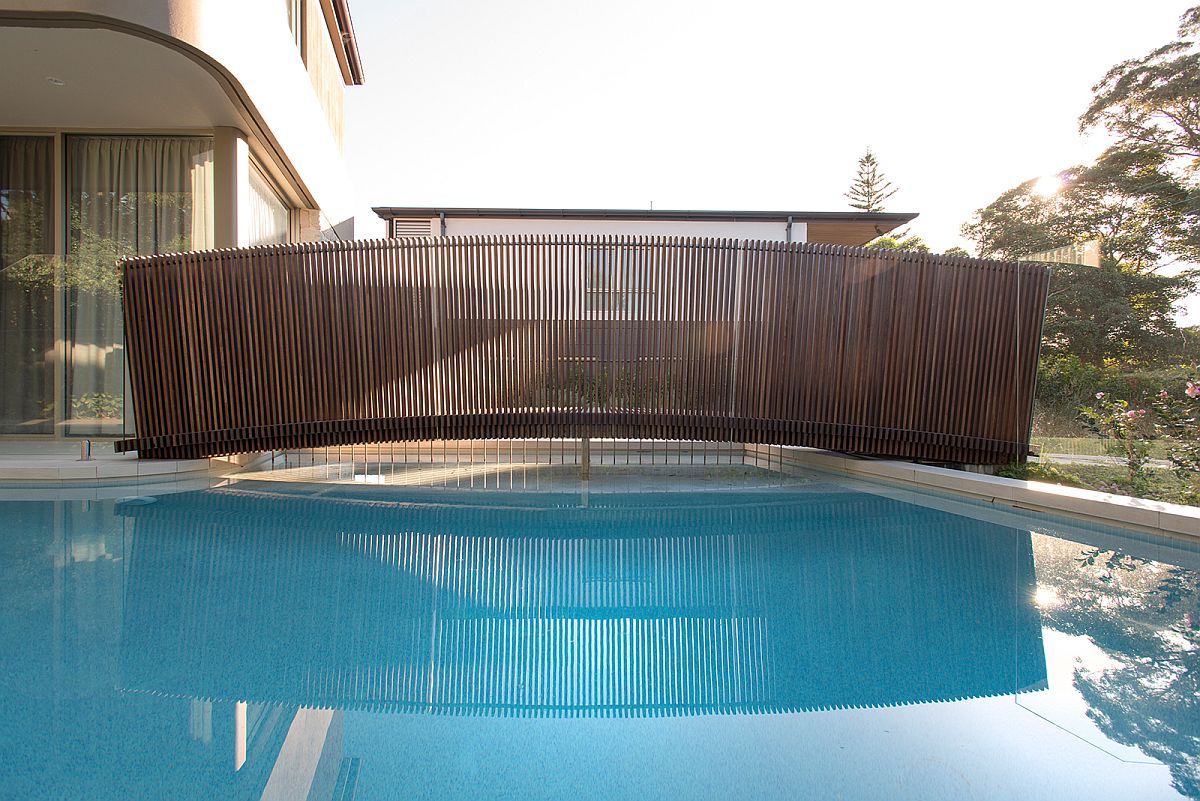 Designed by Luigi Rosselli Architects, this two-level modern residence has an outdoor landscape that matches the refined elegance of its interior. Surrounded by a lovely pool on two sides, the exterior is shaped largely by water with poolside retreats and hangouts offering a refuge from the scorching summer heat. With an L-shaped structure, the house offers natural shade for the deck and barbeque area outside with white taking over indoors. Smart, sophisticated and exceptional, it sis the entrance bridge that manages to steal the spotlight here with ease! [Photography: Edward Birch]
RELATED: Lahinch House: Refined and Refreshing Aussie Home With a Difference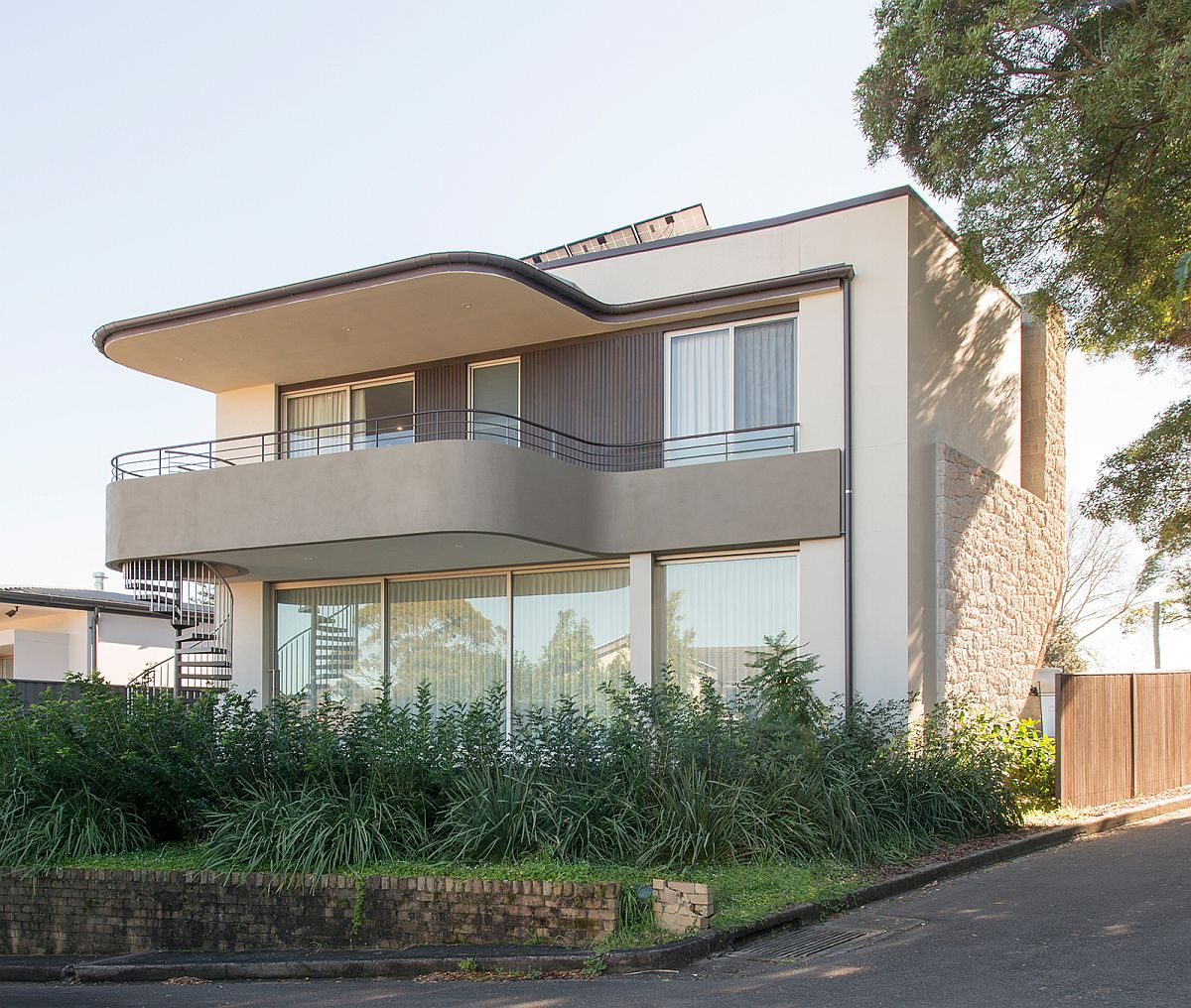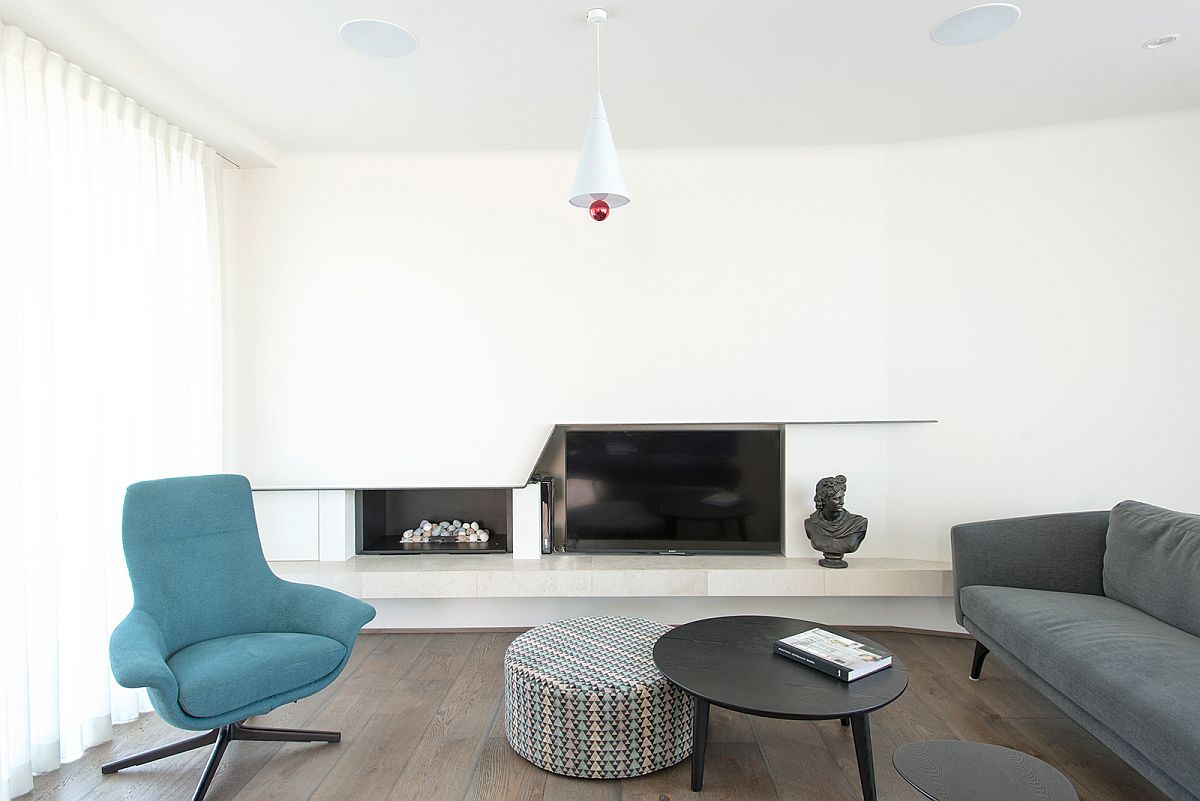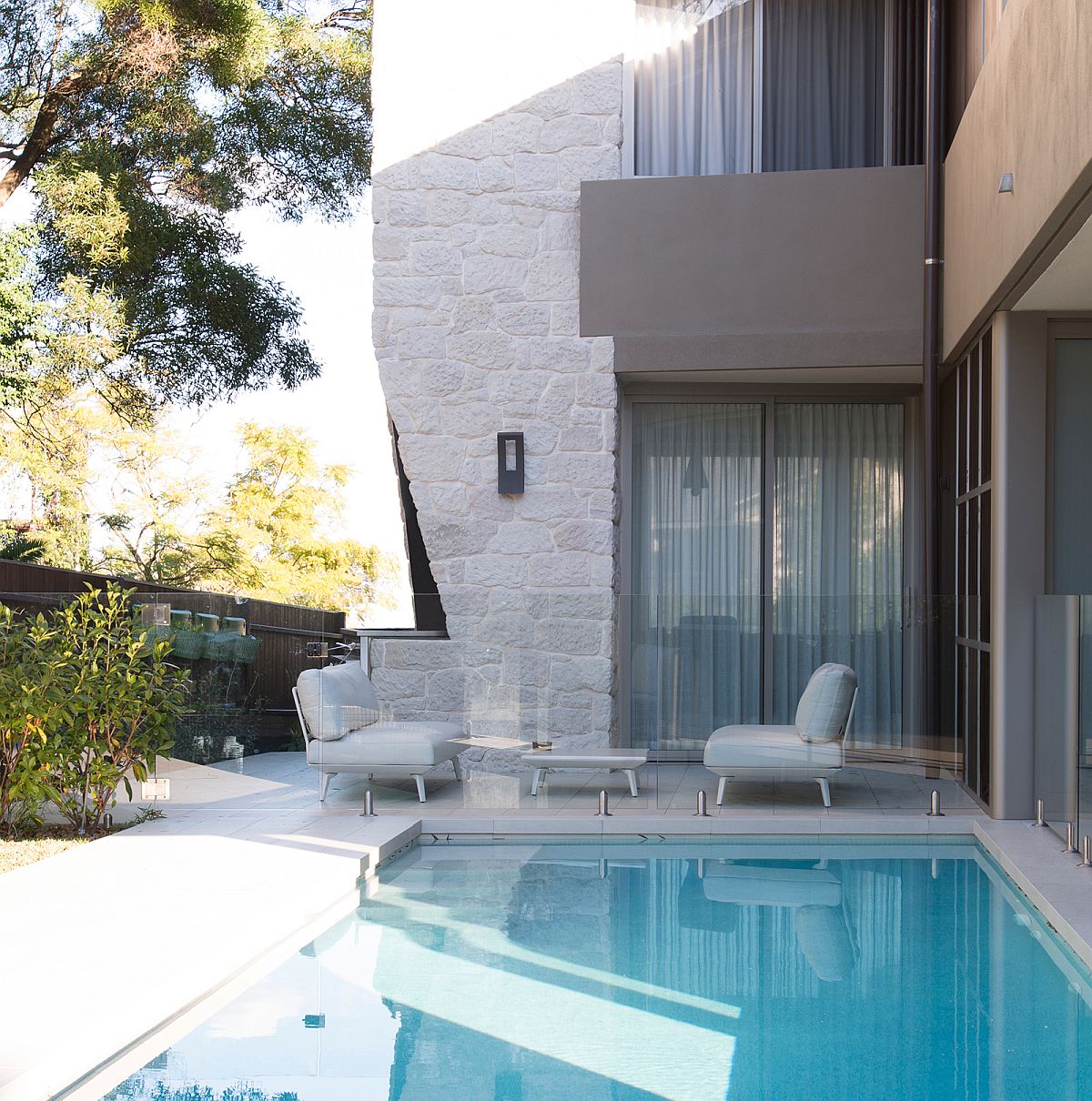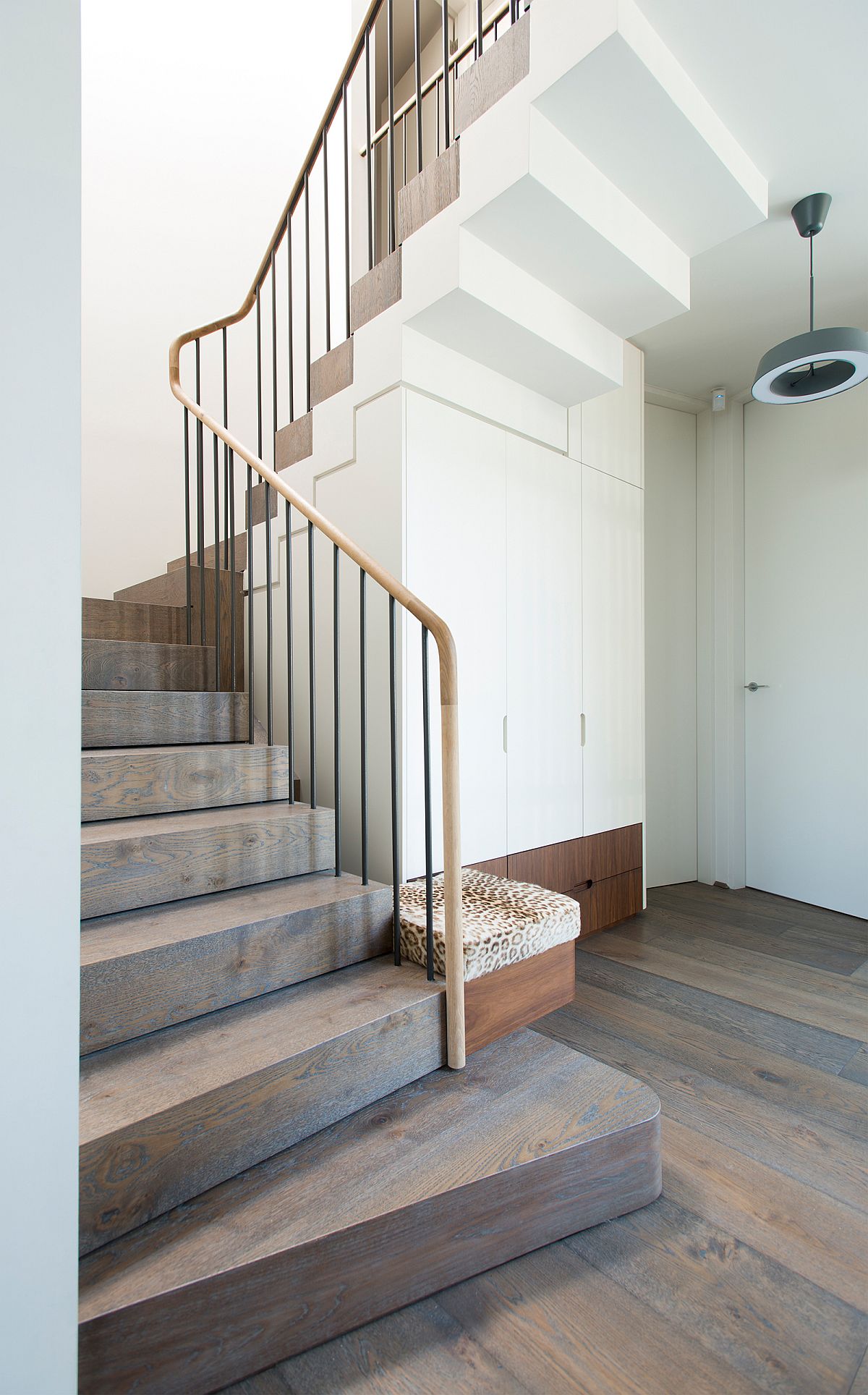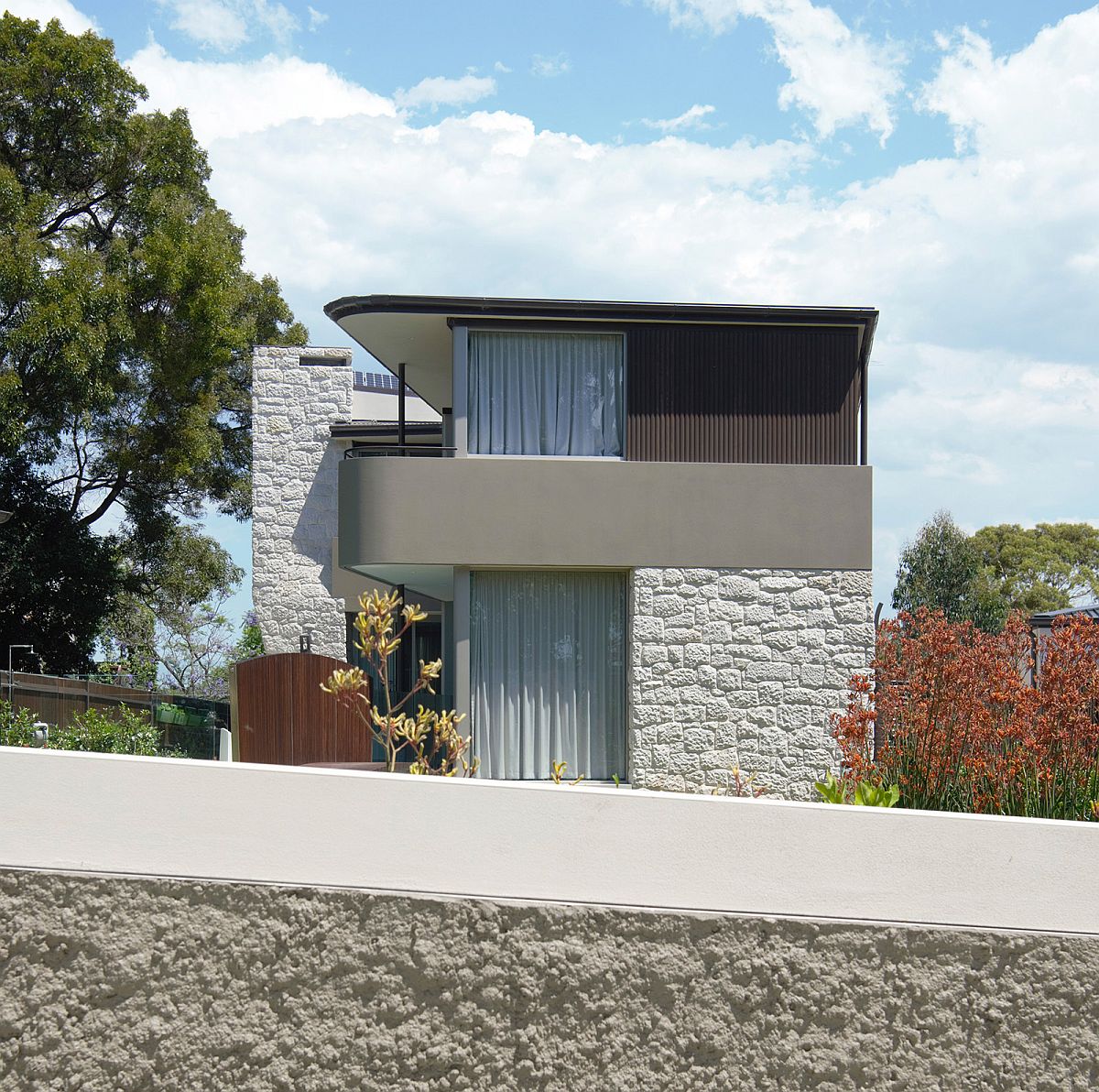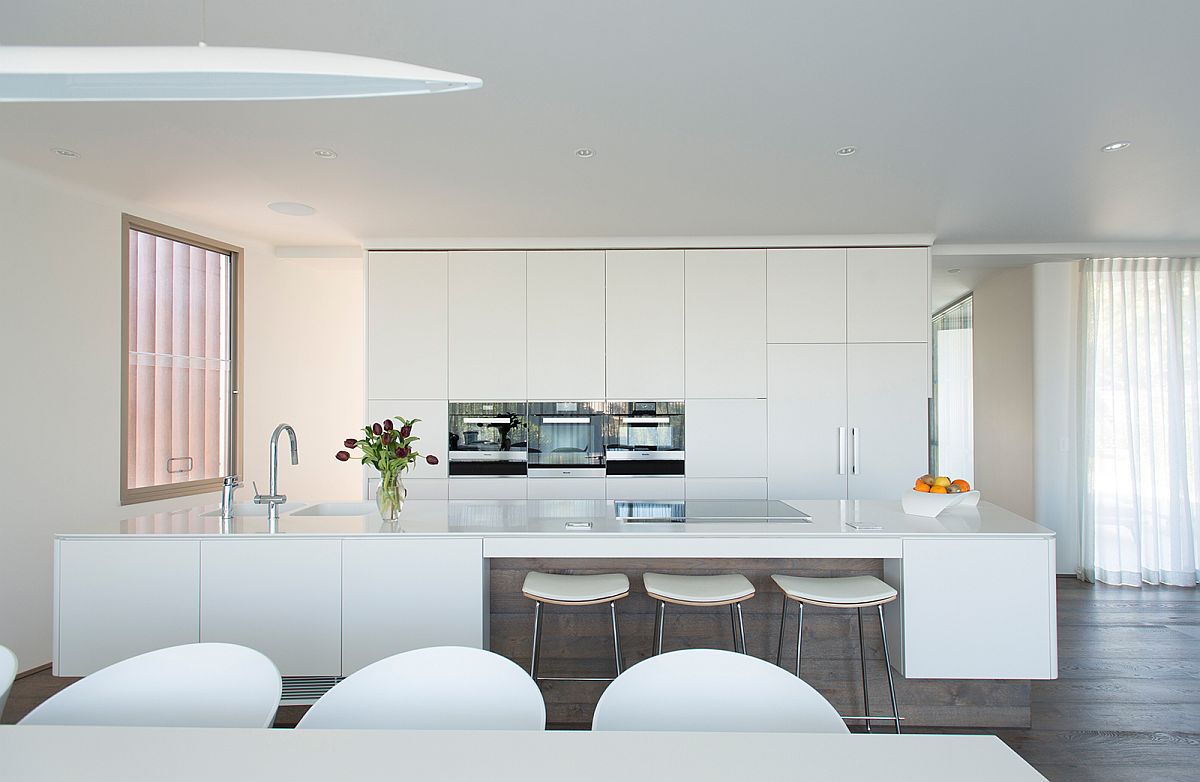 Water is also a divisive element; it creates a barrier or forms a border, such as the moats that surrounded medieval castles, or the swimming pools of today. Australian swimming pools, in particular, create barriers that not just inexperienced swimmers but ones that all residents must face owing to a strict pool fencing code.
RELATED: Scenic River Views And Indoor-Outdoor Interplay Shape Classy Aussie Home