'Tis the season to be cozy. And redecorate! With the weather outside getting colder by the day, now is the perfect time to stay indoors, hibernate, and feather your nest. If you're currently in the market for the perfect sleeping spot (for a long winter's nap), today's post is for you. Below you will find 20 high end beds that celebrate the best in modern design, from sleek brass canopy beds to ornate tufted pieces. All of them have a luxury vibe. Enjoy!
A Canopy of Style
Canopy beds draw the eye upward, and rather than being surrounded by frilly fabrics, today's canopy beds blend the modern with the grand! A brass-finish frame and a tufted headboard are two standout features of the Montrose Tufted High Panel Four-Poster Bed from RH Modern. Customize the bed with the tufting fabric of your choice, and you're set for a luxe winter!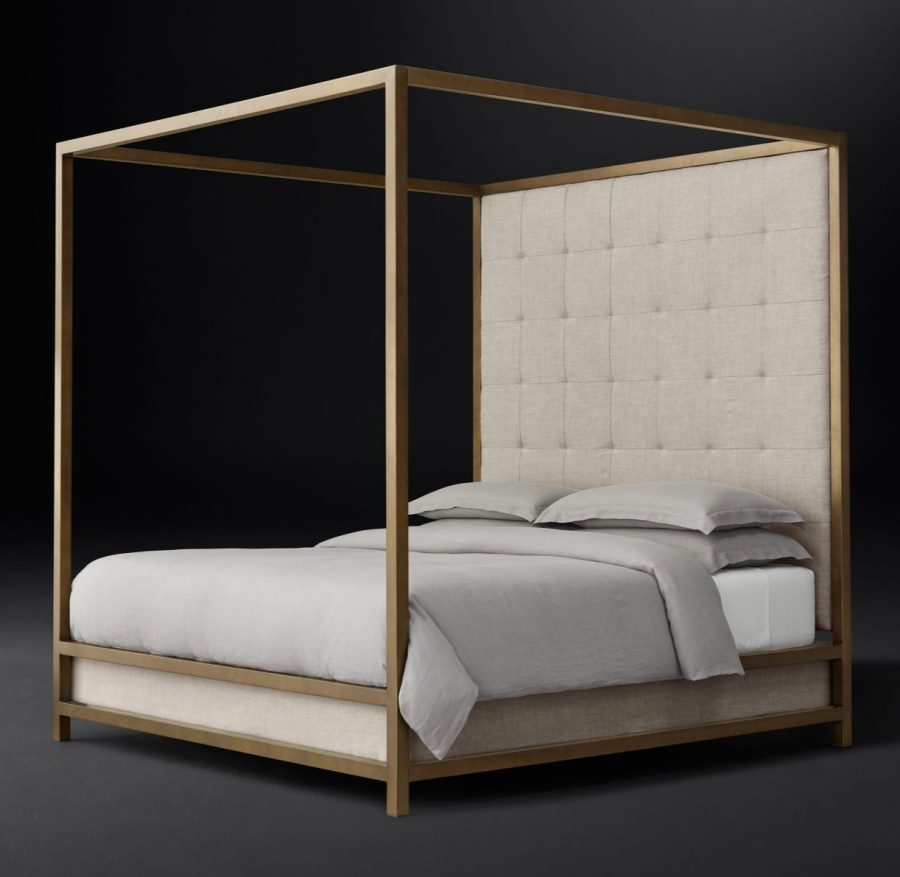 High-panel canopies are stately from top to bottom, and this Montrose High Panel Four-Poster Bed from Restoration Hardware features a brass-finish metal frame and a beautifully designed padded headboard: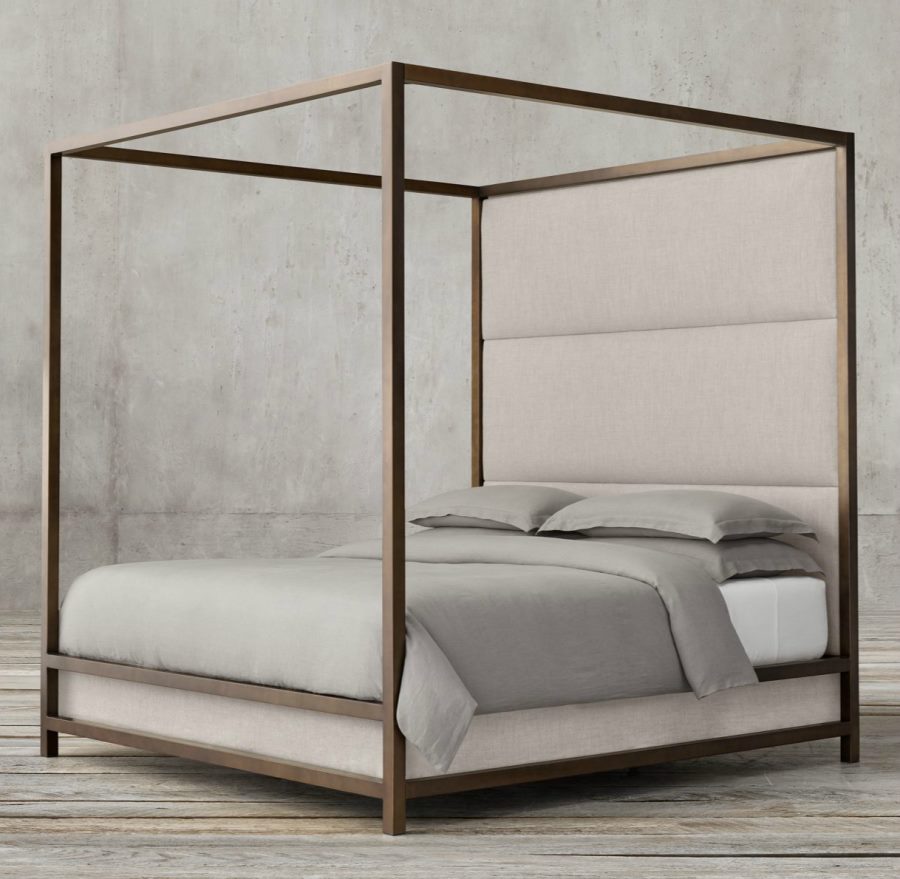 Va-va-voom!!! Bernhardt's Gilded Pressley King Bed proves that more is definitely more when it comes to metal canopy beds. The picture says it all, as this is a piece of substance! Available via Horchow.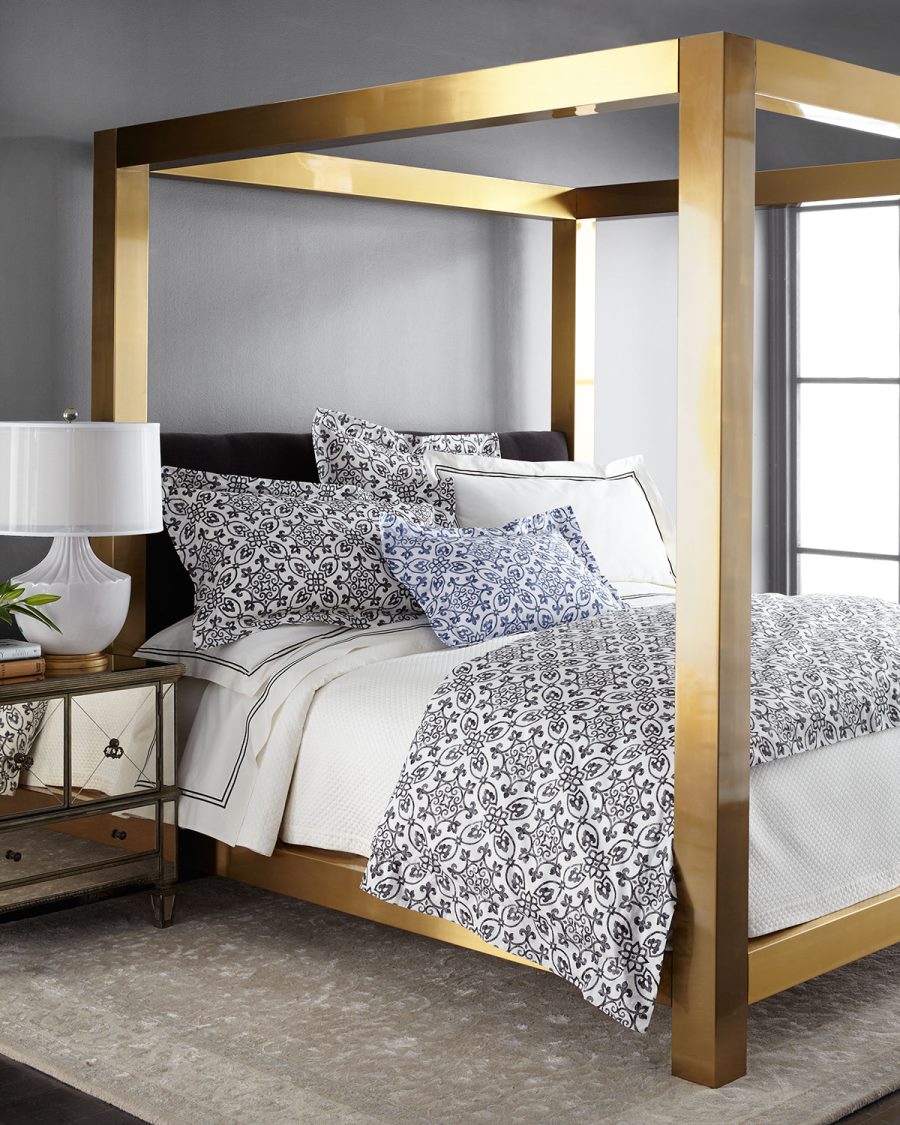 Stainless steel makes a gleaming statement in canopy bed form, thanks to the Magdalena Bed by Bernhardt (available through Horchow). A button-tufted, leather-upholstered headboard is a nice touch, but we're truly in love with the striking frame: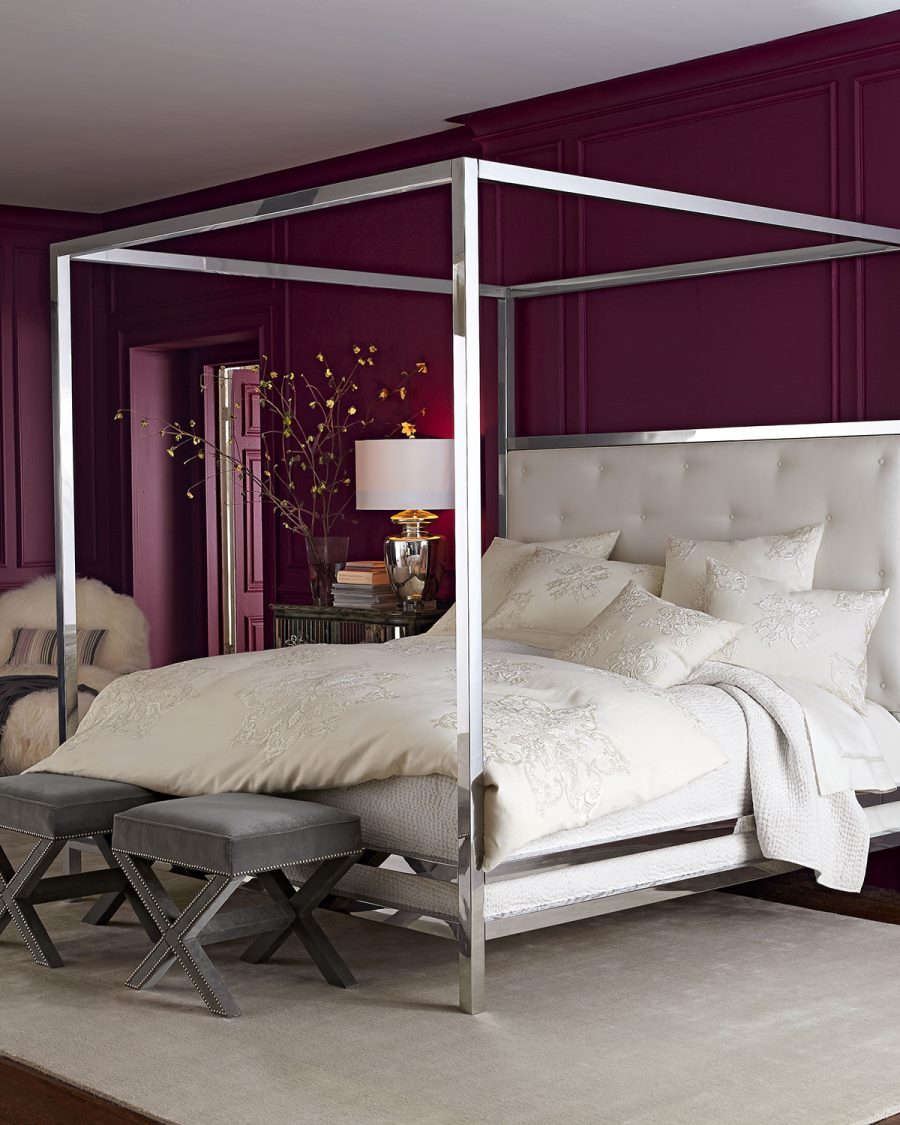 For a more rustic take on canopy bed style, check out the Machinto Four-Poster Bed from RH Modern. The visible grain of the wood adds a strong yet soft touch, while the power of right angles is alive and well in the bed's bold frame.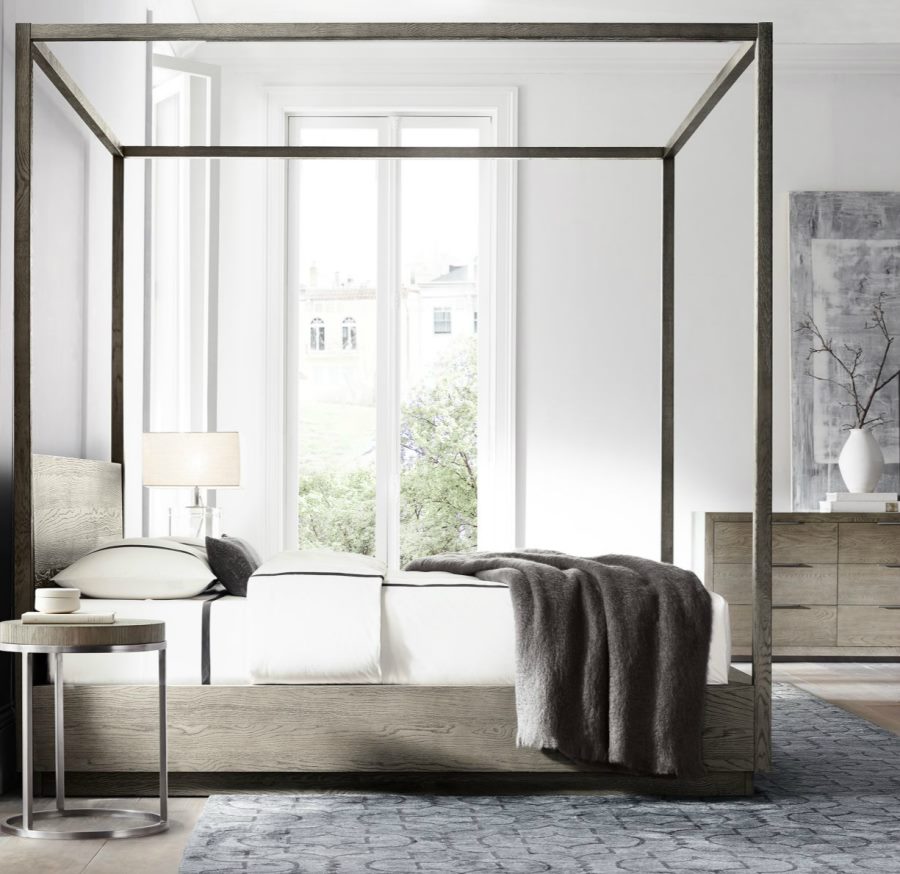 Fabulous Fabric Upholstery
Upholstered beds are cozy and inviting, as a softness results from frames covered in fabric. Add special features such as tufting, and you have the ingredients for an unforgettable bed. So many fabric colors, so little time… Jonathan Adler's Templeton King Bed is available in a vast array of hues, from rich aubergine to refreshing minty green. Clean lines have never been so decadent: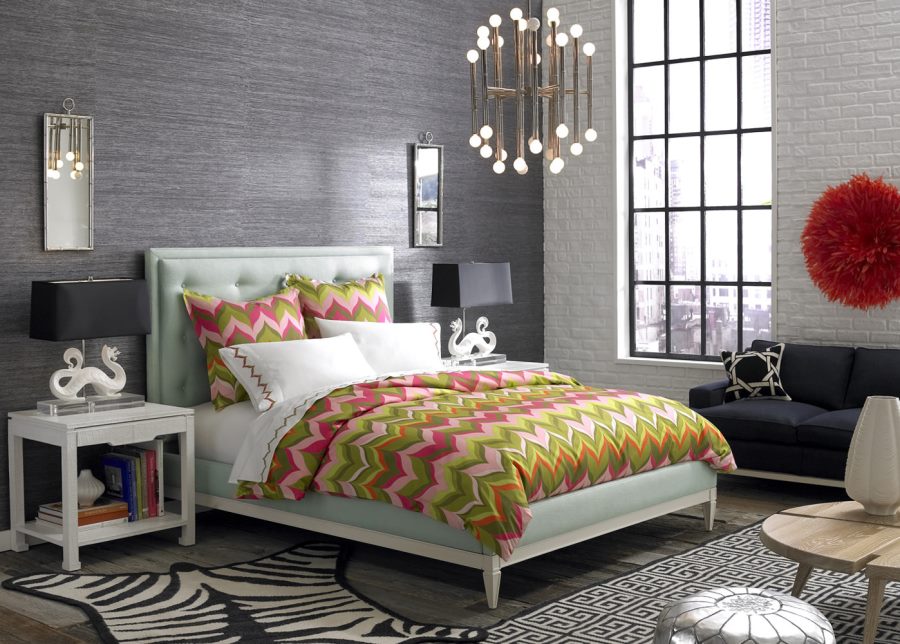 Bring on the peacock blue! Below we see the Woodhouse Queen Bed from Jonathan Adler. Cotton velvet, tufting and plenty of curves make this piece an elegant, deluxe focal point (not to mention, a comfy place to curl up with a good book)!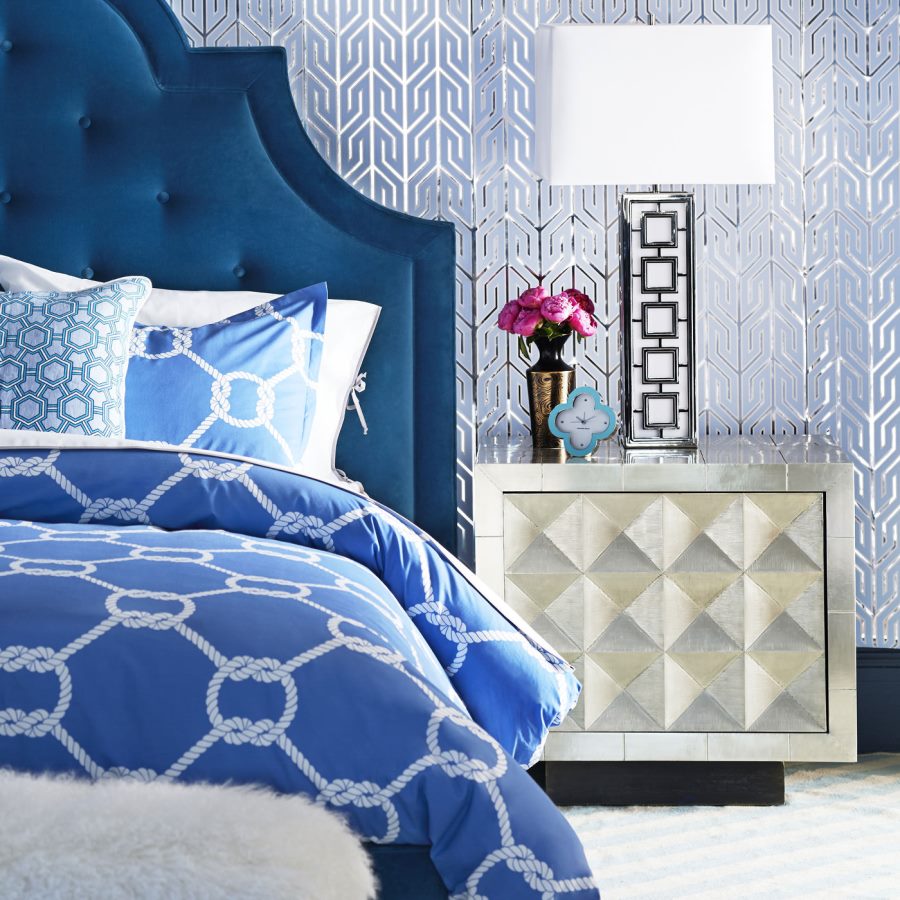 Ready to head into opulent territory? Horchow's Daniella Tufted Bed by Haute House features a wooden frame, an abundance of tufts, and golden accents. And we're thinking that Lucite bench with the fluffy top is a must when it comes to accessorizing this showpiece of a bed!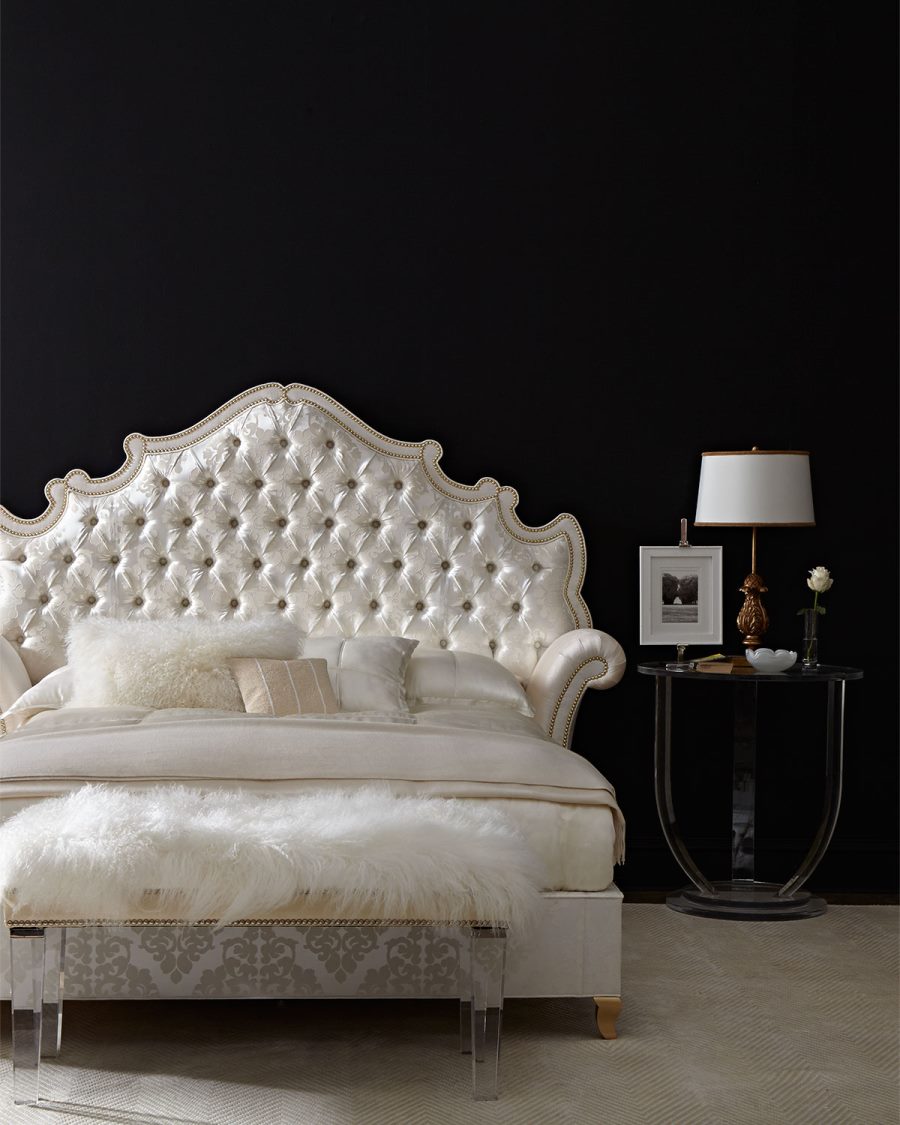 When tufting meets linear style… This Park Avenue Bed by Haute House for Horchow features a substantial headboard that makes the perfect backdrop for a long winter's nap. Especially when ample bedding is involved!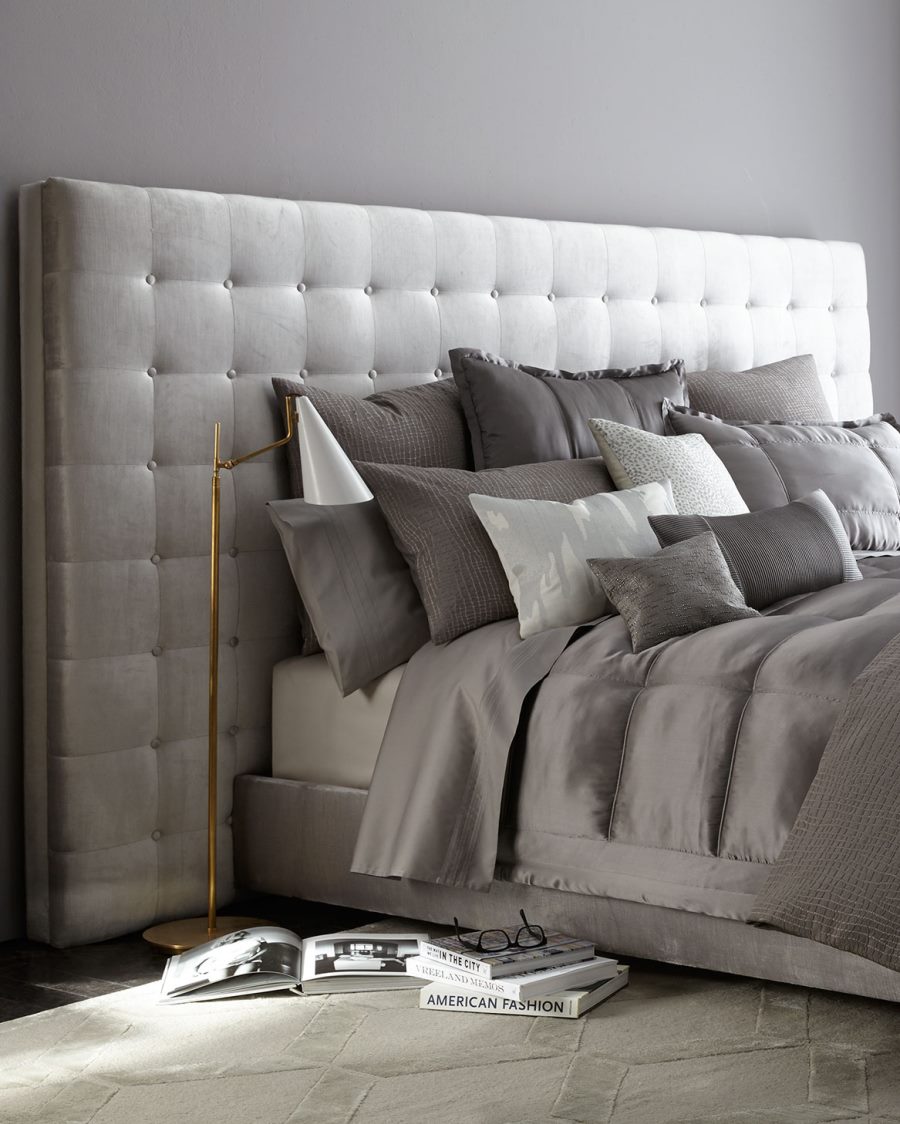 RH Modern's Rectangular Panel Channel Fabric Platform Bed is an alluring blend of rectangular style and plush design. Not to mention, it's one of many fully customizable platform beds offered by RH Modern. Choose the height of the headboard, as well as details such as fabric vs. leather upholstery. We're loving the contemporary grid action: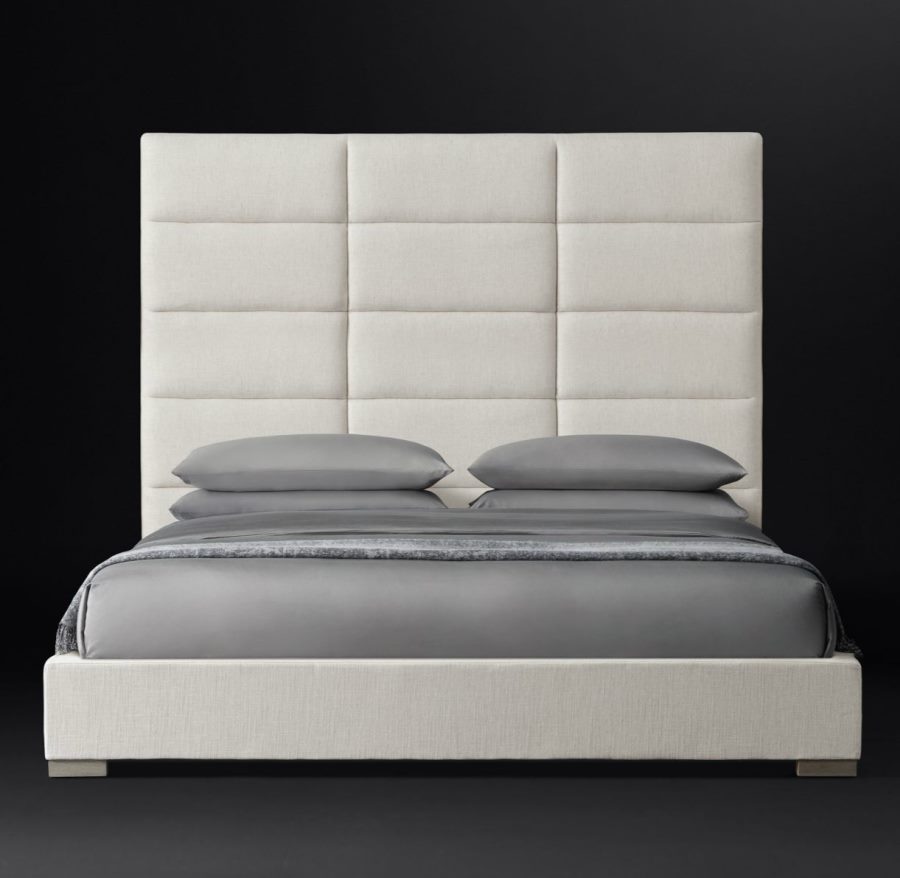 Anthropologie's Velvet Edlyn Bed is simple in form yet vibrant in color. Cast brass legs add contrast, shine and interest: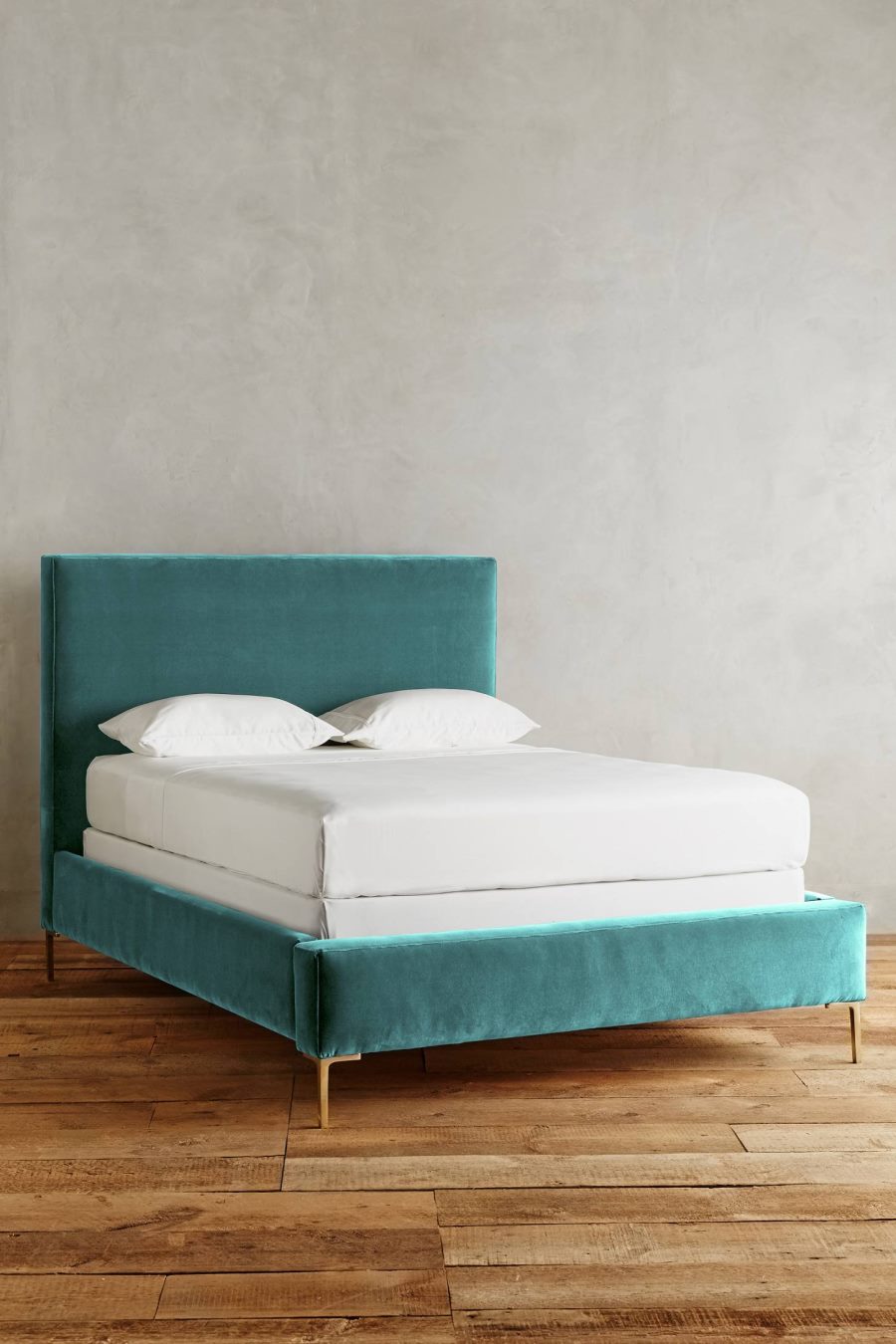 What could be more chic than an upholstered bed with a mirrored border?! We're loving the French Art Deco undertones of the Strand Upholstered Bed from Restoration Hardware. Waterfall edges add an extra dose of glamour: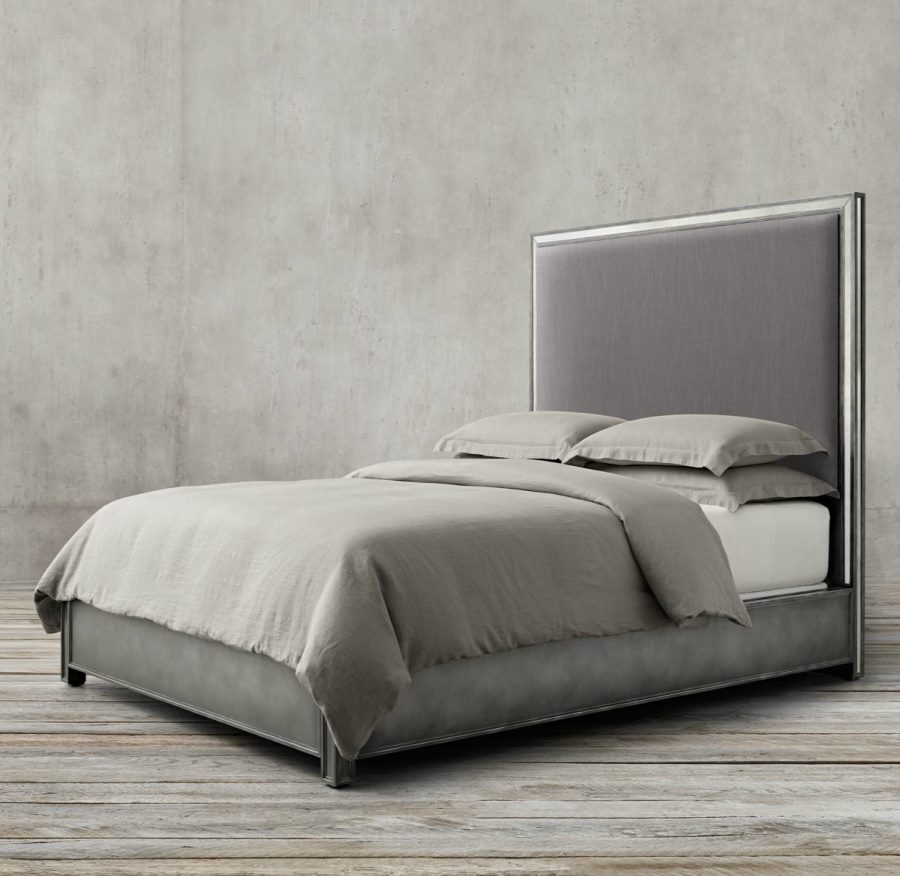 Nailheads can add definition and chic style to an upholstered headboard, and this Octavia Bed with Nailheads from Serena & Lily is the perfect example of made-to-order style. Why? Because the headboard can be upholstered in a huge selection of fabrics, from solids to exciting patterns!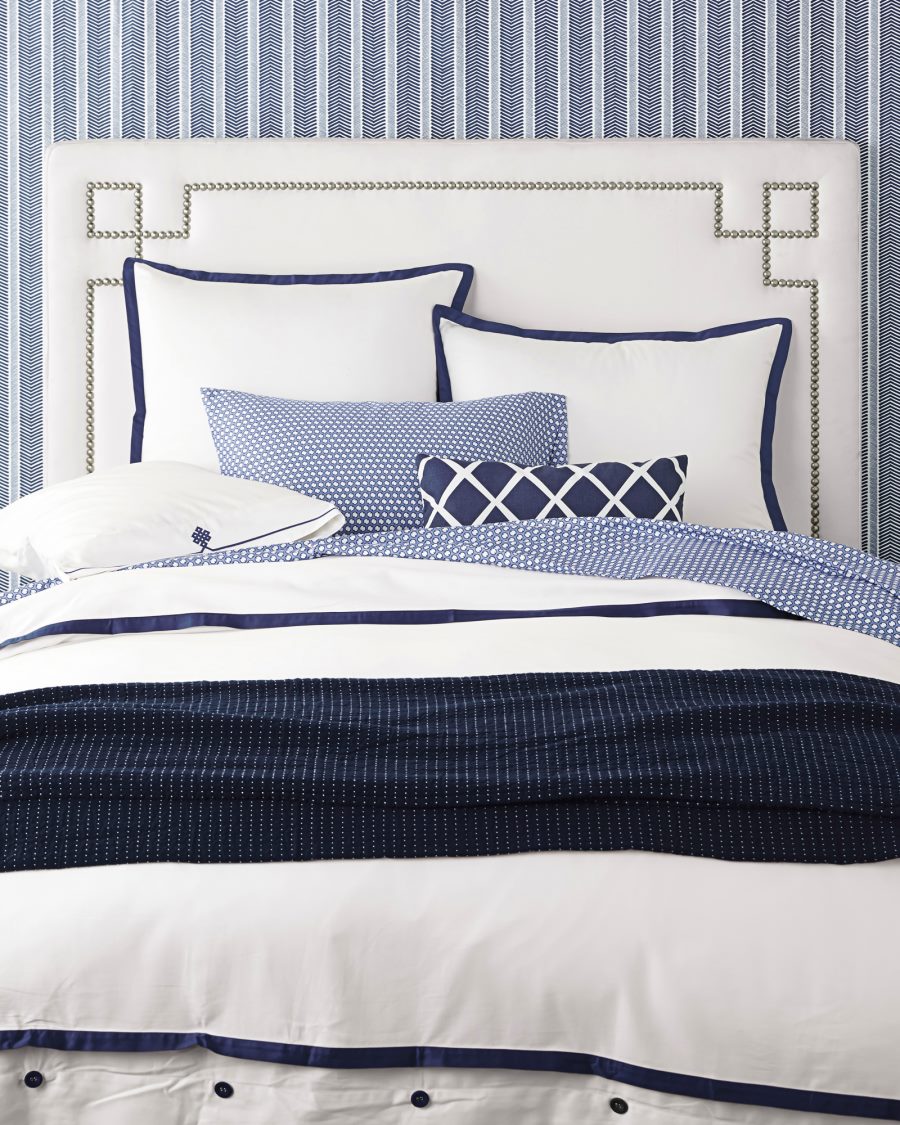 Beds That Double as Showpieces
We now focus on beds that command attention with their powerful design. Metal meets the beauty of oak in the Bezier Extended-Headboard Platform Bed from RH Modern. Inspired by '70s postmodern design, this is a bed that makes a sleek statement. Plus, you can customize the wood and the metal (are you a burnished brass, bronze, stainless steel or pewter aficionado?) to make this piece the perfect fit for your boudoir: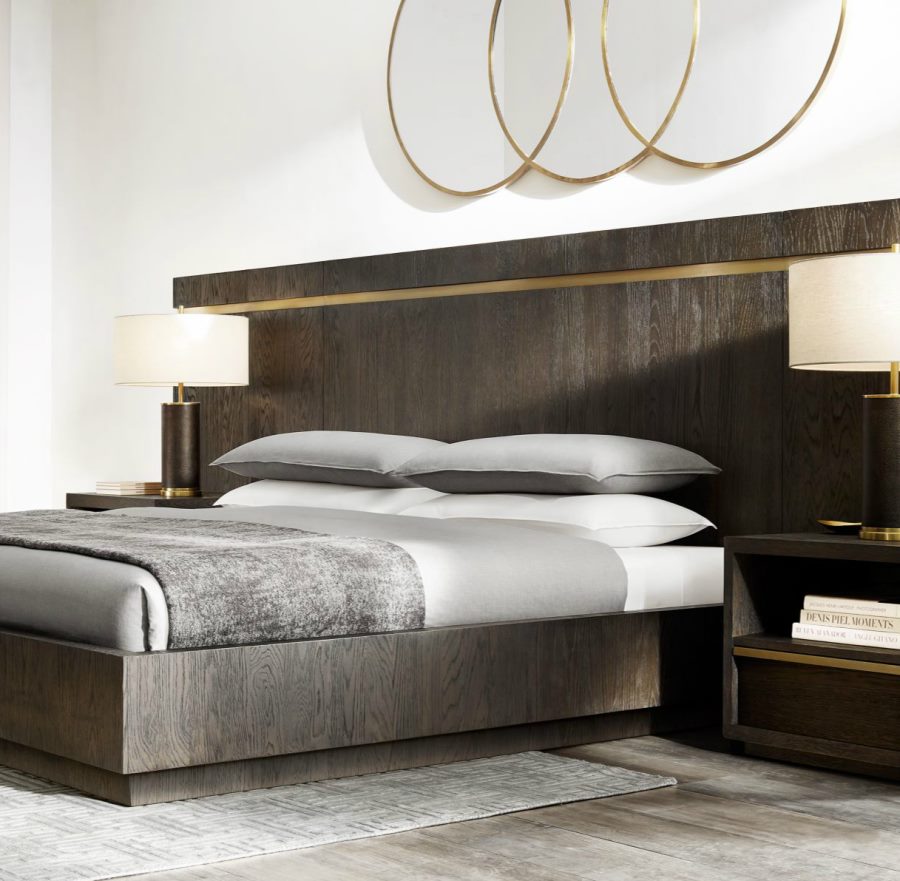 A curved headboard and latticed rattan frame make Anthropologie's Curved Rattan Bed a true standout. Yet it's this bed's ability to create a feeling of both coziness and openness that makes it an intriguing piece…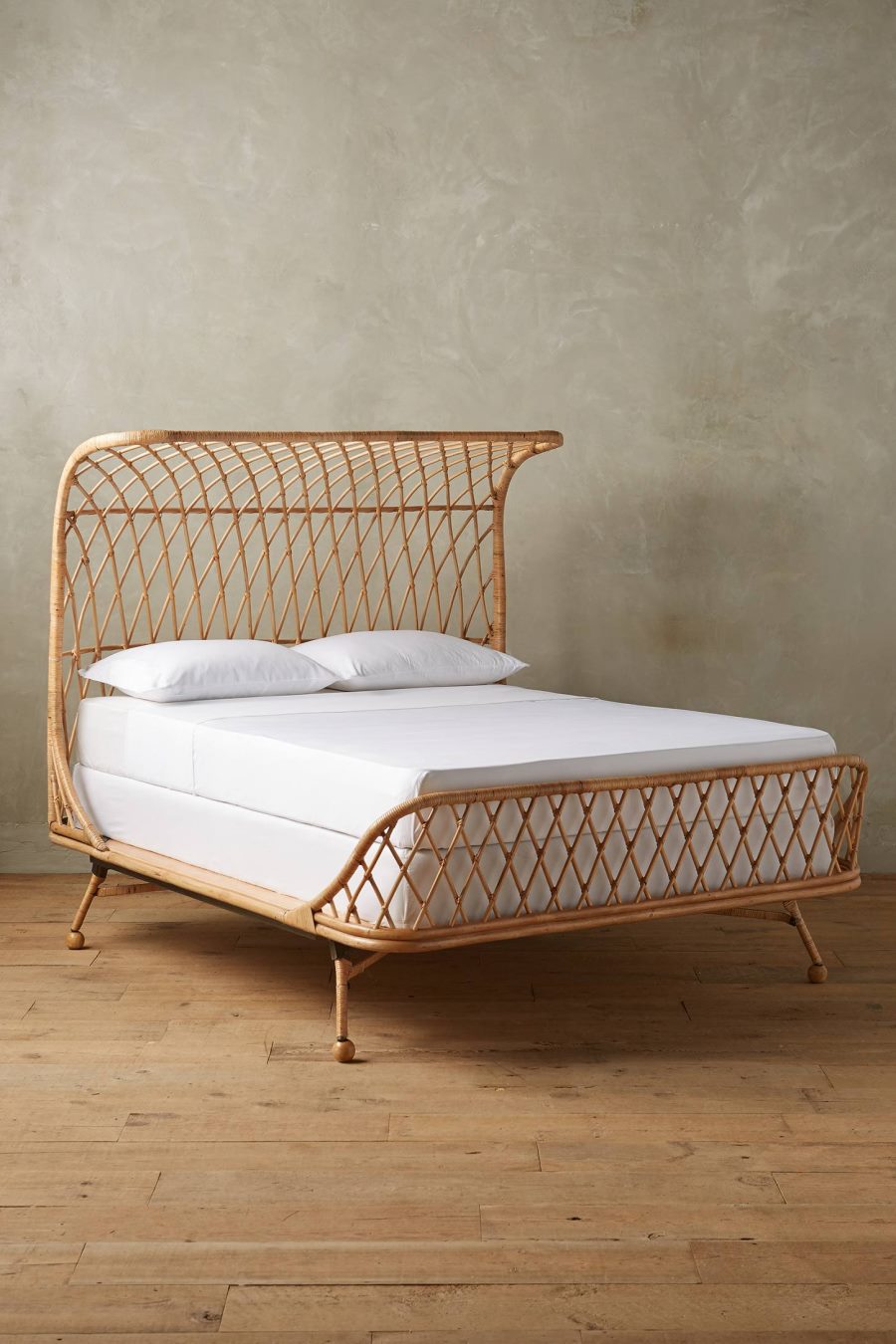 Anthropologie's Handcarved Lotus Bed features a solid mango wood frame and a floral motif. Imagine the fun of selecting bedding to complement this beautiful showpiece!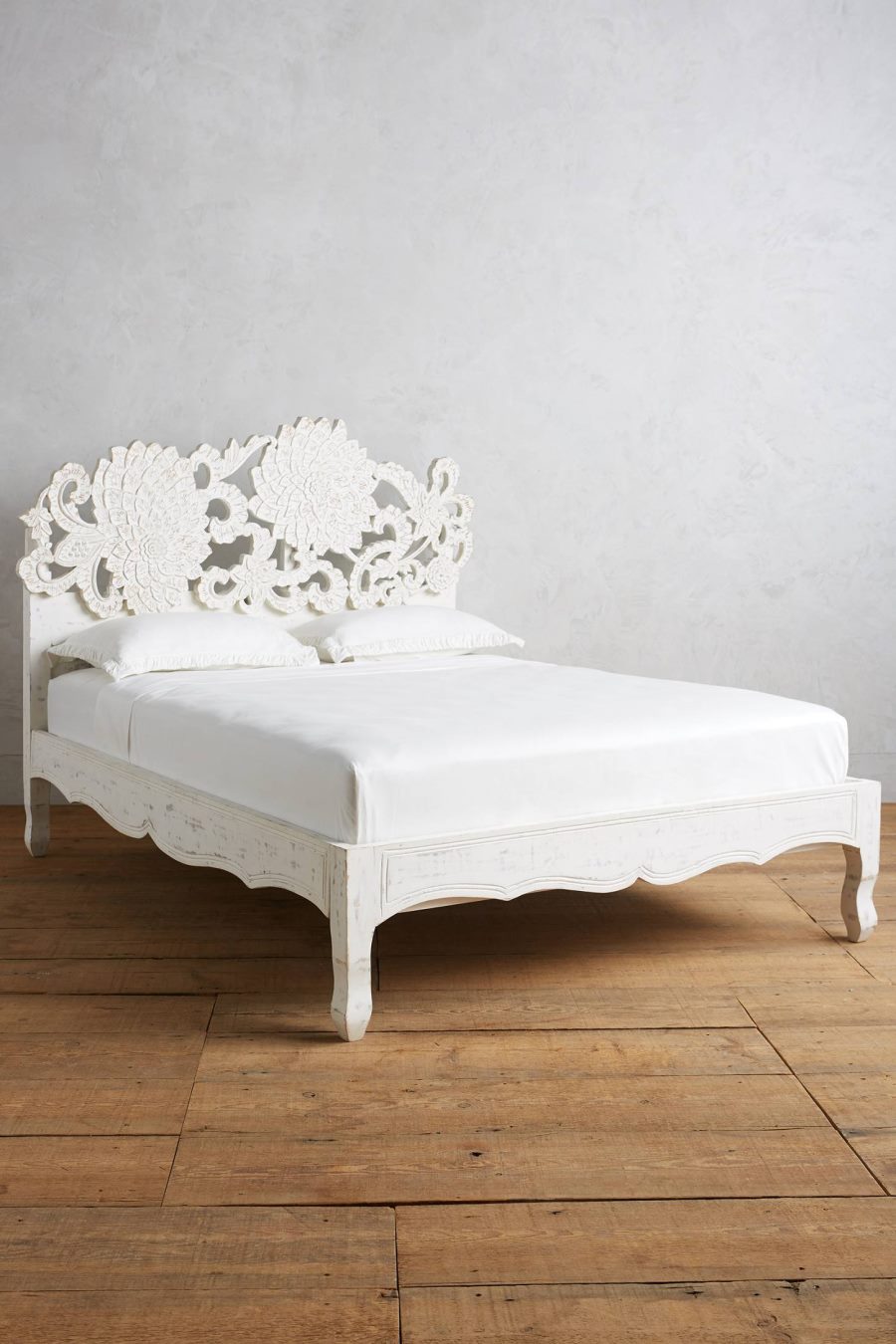 So many amazing beds from Anthropologie, and here's one more! The Coralie Bed is crafted from handcarved wood, and the curves, lines and frills of the piece give it an enchanting under-the-sea vibe. As precious as a pearl!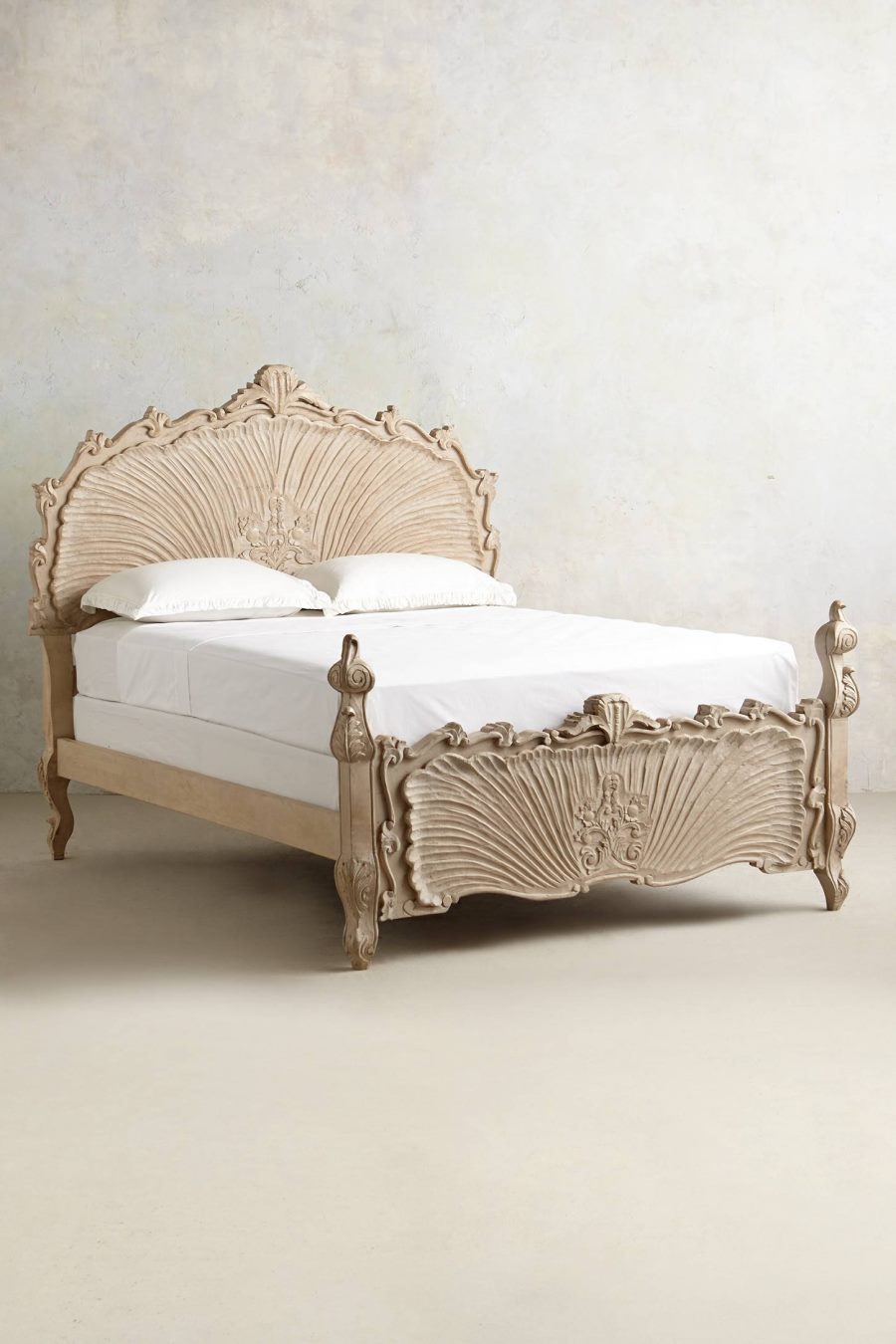 Modern Italian Design
We end today's post with a trio of modern beds that reflect the best in Italian design. Let's begin with a bed from Prestige Designs' Victor Collection. As noted in the product description, the bed is "available in black American walnut, oak in mahogany or tobacco finish, open pore lacquered oak finish or mat and glossy lacquers."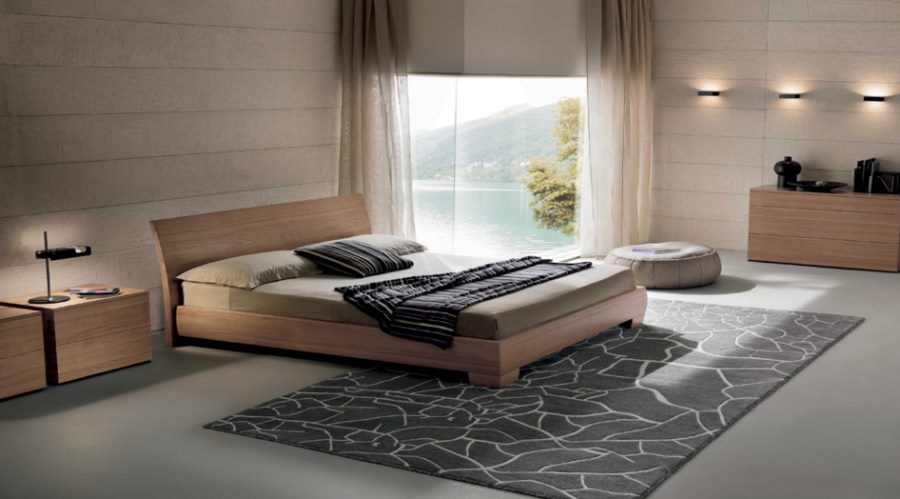 Touareg from Nella Vetrina features a padded headboard and an American walnut frame. Choose from an array of Italian leathers and fabrics to customize this piece for your boudoir: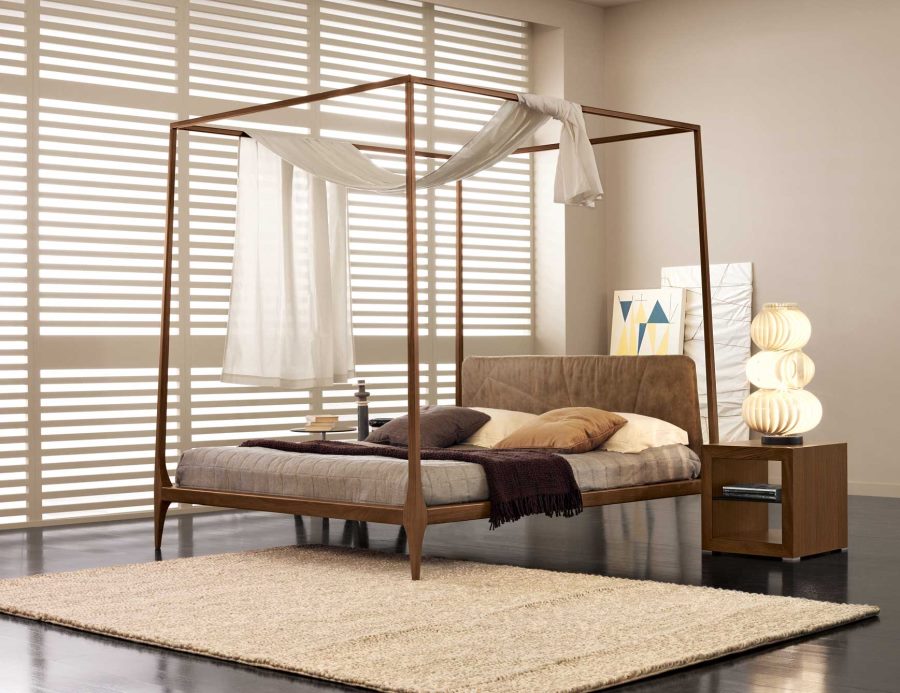 Last but not least, we have Lubecca from Nella Vetrina. Upholstered in fabric, this piece has a luxury look, especially when you top if off with a collection of pillows! Once again, we see the power of monochromatic style: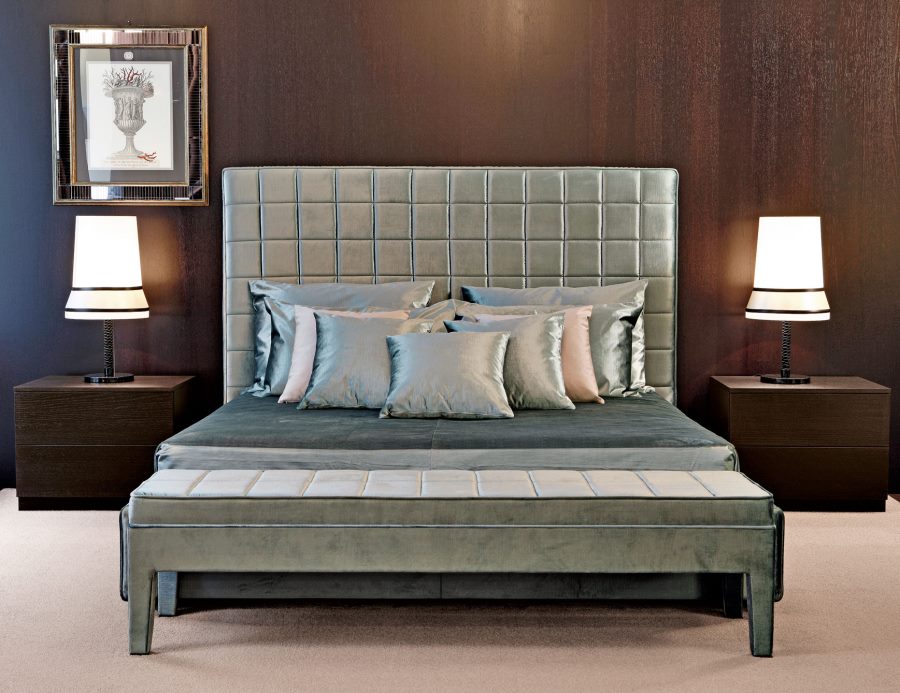 Are you on the hunt for a luxury sleeping spot for the winter? Tell us about your favorite beds in today's post by leaving a comment below…