With summer and its hot weather goodness here, it is also time to give our home a quick revamp when it comes to both style and color. Some might prefer larger, more sweeping makeovers while others could opt for smaller changes that end up making a big difference. When it comes to altering the color of the kitchen cabinets, it is undoubtedly a project that falls in the former category with considerable thought and effort going into the revamp. Having already shared with you kitchen cabinet colors that are both timeless and modern at the same time, today we take a look at a hue that is trendy and perfect for 2019 – green.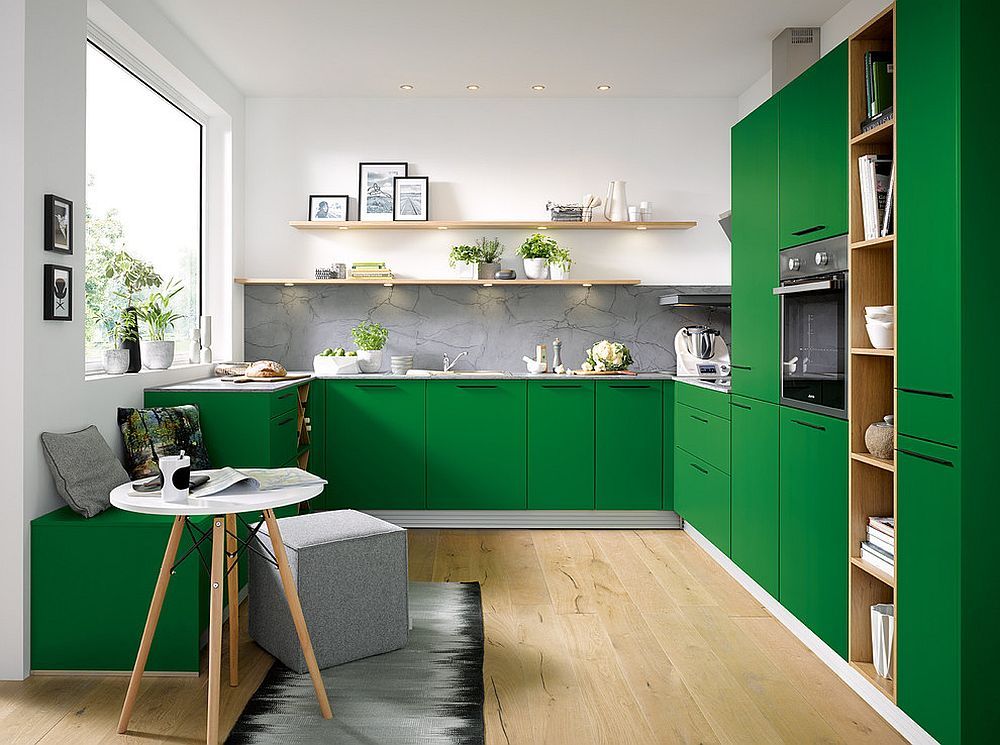 The best kitchens with green cabinets are ones that use the color in a seemingly organic fashion and by repeating the color elsewhere in the room, it gives the kitchen a curated, modern look. While many stay away from green cabinets in the kitchen and favor more tried and tested colors like blue, beige and gray, this summer it is time to reverse that trend. With eco-friendly kitchens and nature-centric designs dominating the home decorating landscape, green has made a big impact in kitchens across the globe over the past few seasons. Green kitchen cabinets only add to this colorful idea that is a must try!
Explore Darker Shades of Green
When we first stumbled upon kitchens that use dark green cabinets, we were astonished at how beautiful and elegant they seem despite using such a bright hue. Deeper shades of green can both anchor a kitchen in white and also offer just the right amount of color to the setting. As a rule, pick a shade of green that has matte finish so that the backdrop dose not seem garish and you can even paint the walls green, in case changing the cabinets is not a priority just now! While white can be easily paired with green here, colors lik red and orange also look great in the setting when used in a sporadic fashion.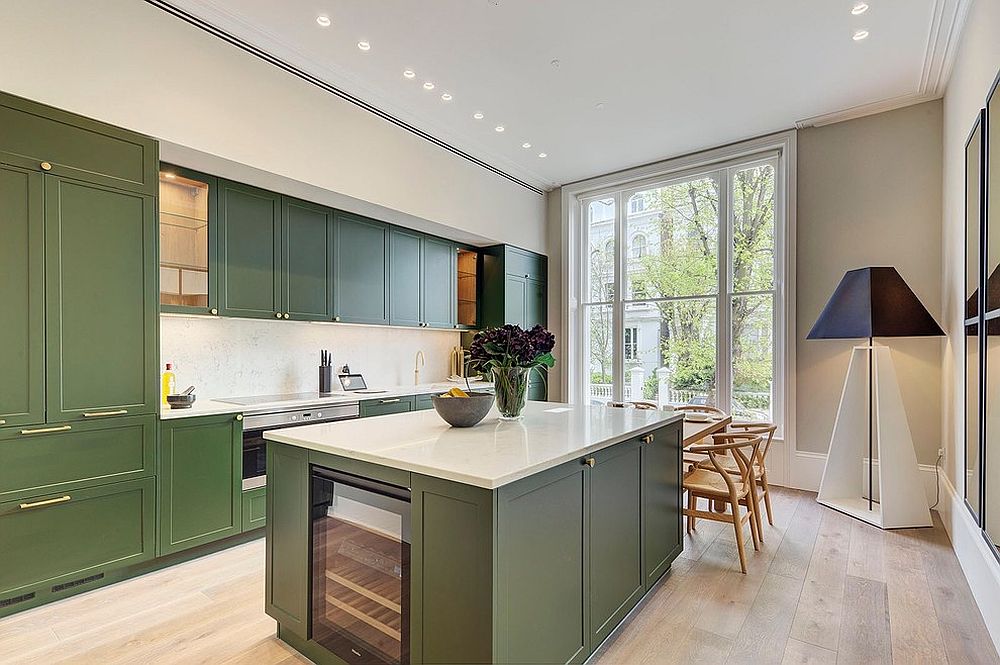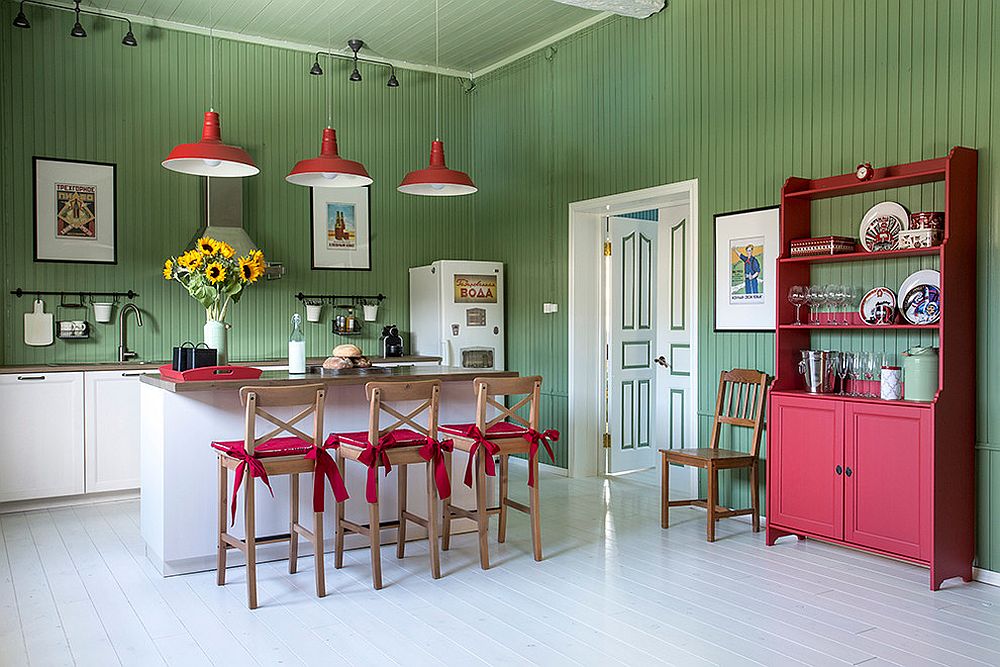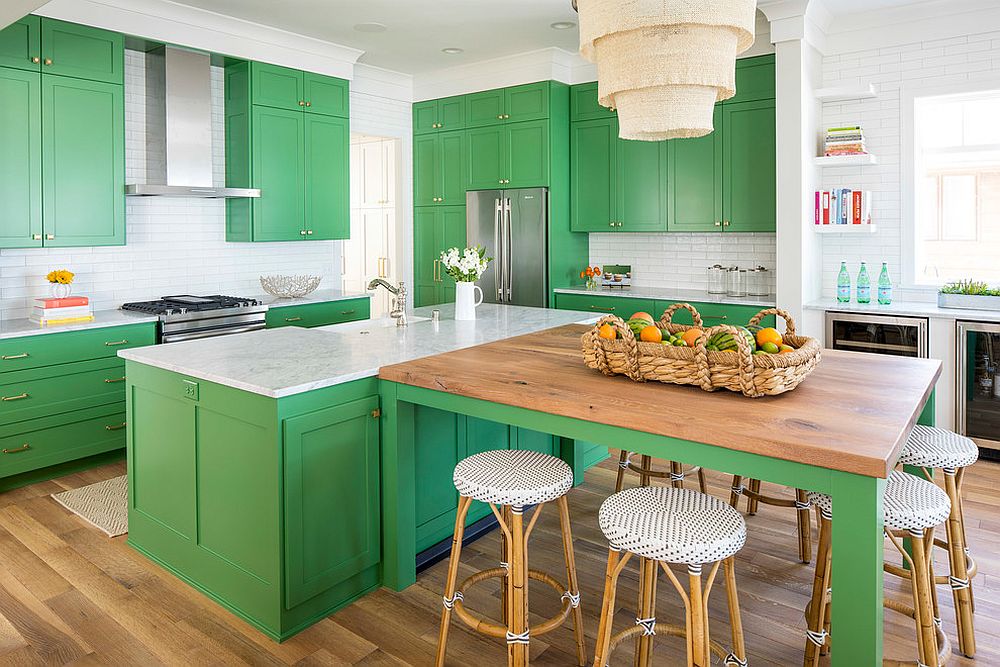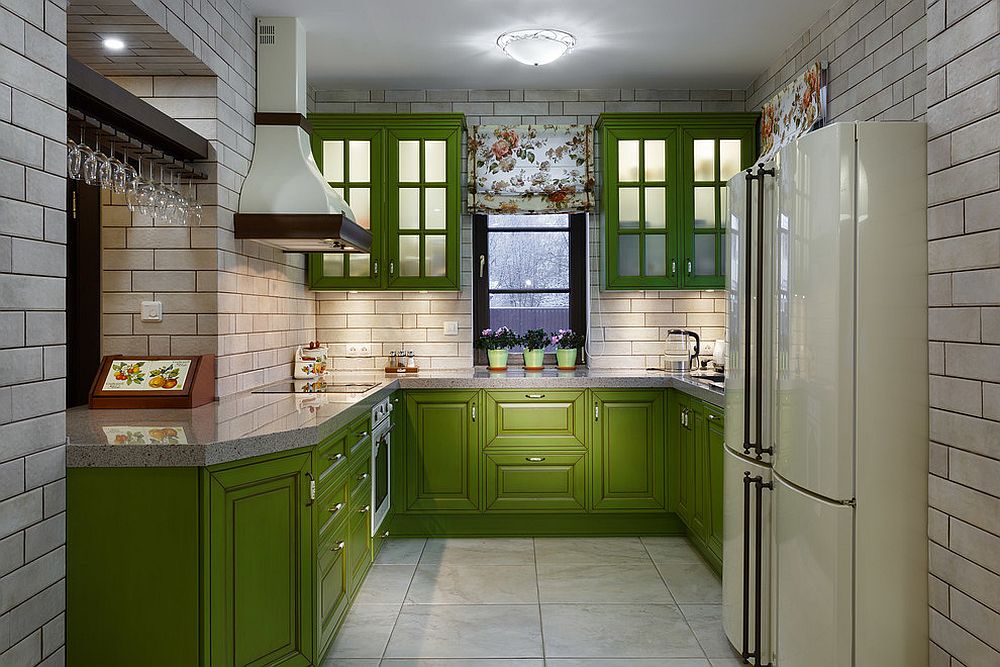 Going Light and Pastel
Not a fan of the darker green shades? Not to worry, as their lighter pastel cousins come to rescue with their unassuming charm and an ability to adapt to multiple styles. Pastel green-colored cabinets are perfect for modern, shabby chic, transitional and even vintage kitchens. They are easy on the eye and you can incorporate them into your existing kitchen with minor changes to the overall setting. The best part about using these lighter shades is how the kitchen feels airy and cheerful despite its limited size and ample use of color. Bold and yet charming, this is a great option in the small urban kitchen.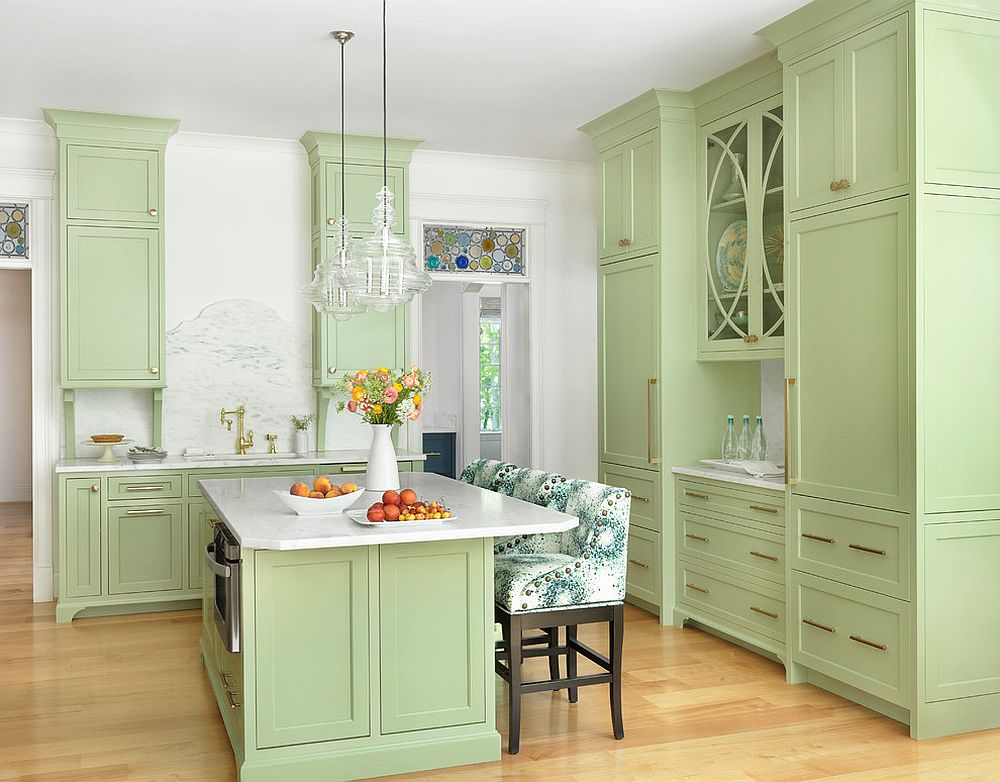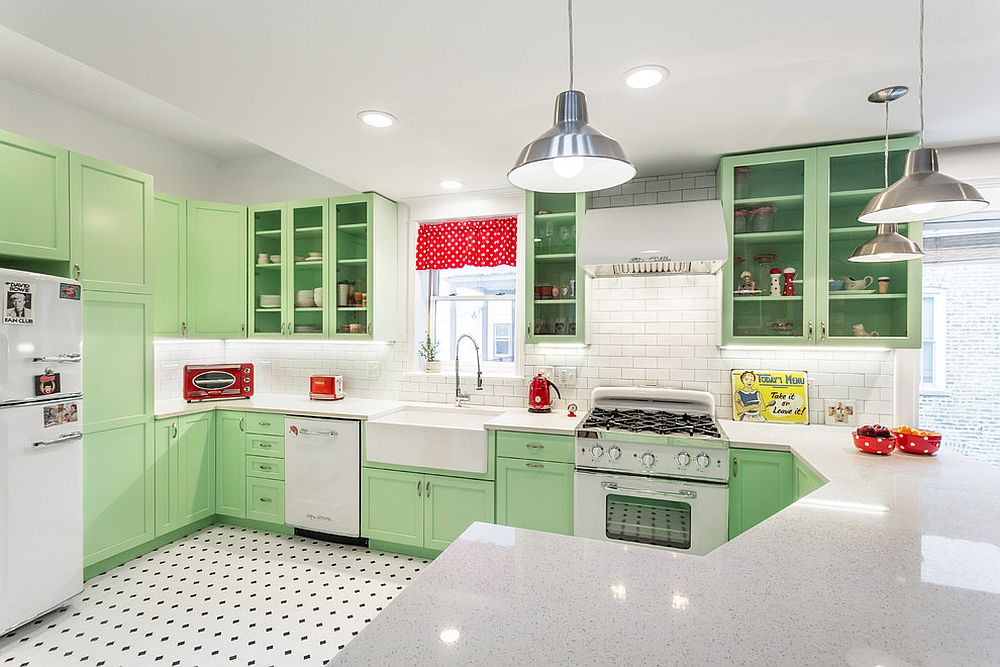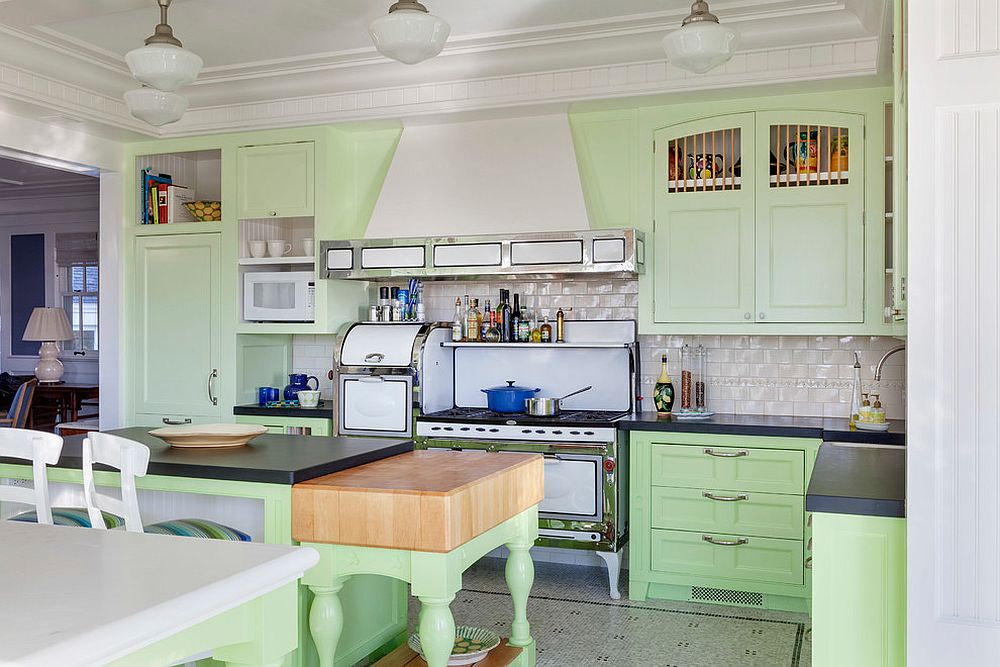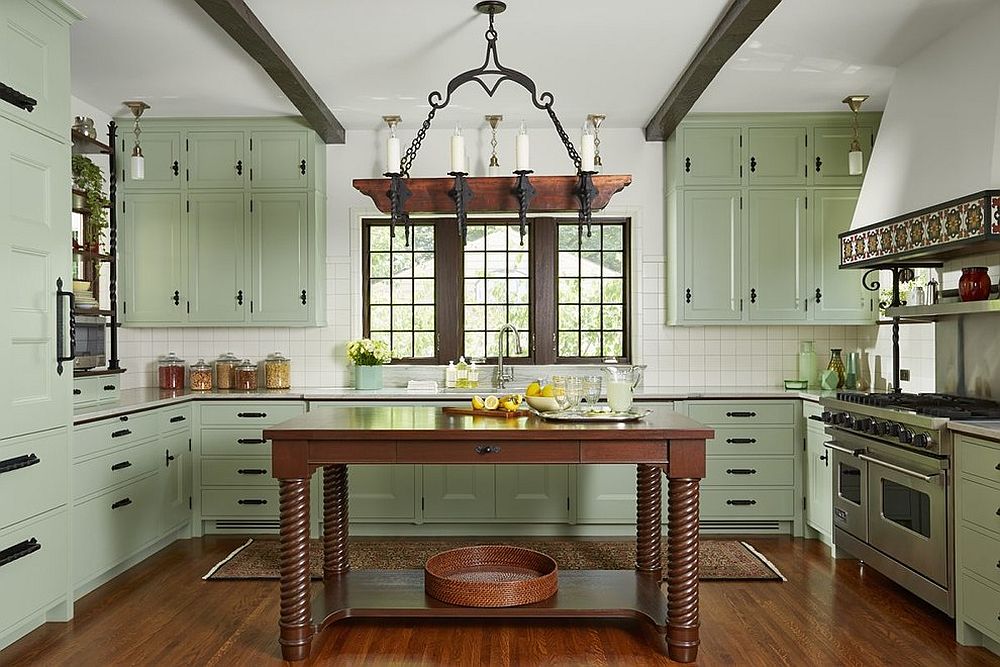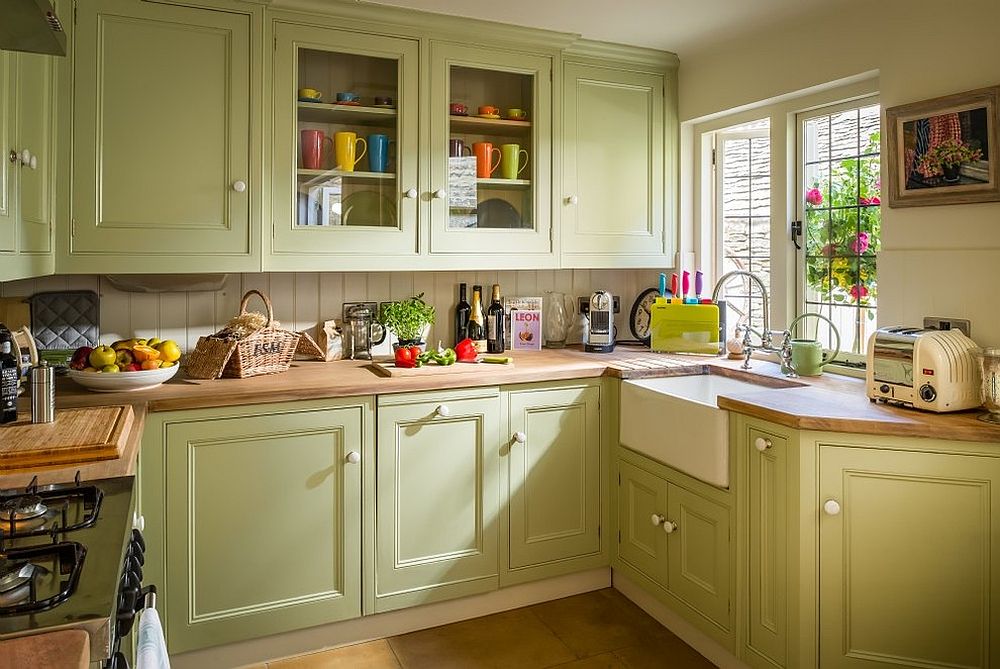 Style that adds to the hue
Wondering if green fits in with the style of your kitchen? Just browse through the inspirations below and you will be convinced that green cabinets work well with a wide range of kitchen styles. In the modern eclectic kitchen, the color can bind together contrasting elements, while its lighter shades bring brightness to the shabby chic or beach style kitchen. Complement the color you have picked for the cabinets with matching drapes, rug or even pendant lights and you have a fabulous kitchen in green.