There is plenty of thought that goes behind trends that are created each season across the globe – both in the world of design and fashion. While trends tend to change with time, color choices among homeowners seem to be more constant. When it comes to each room of the house, some hues are perpetually more popular than others. Take for instance blue; a color that fits in with pretty much any style and theme and is incredibly popular in kitchens, living rooms and bedrooms as well. In the kids' bedrooms, color choices tend to be a bit more complicated. Experts suggest that blue, yellow and green are the best hues to pink from. And today, we turn our attention to gorgeous green.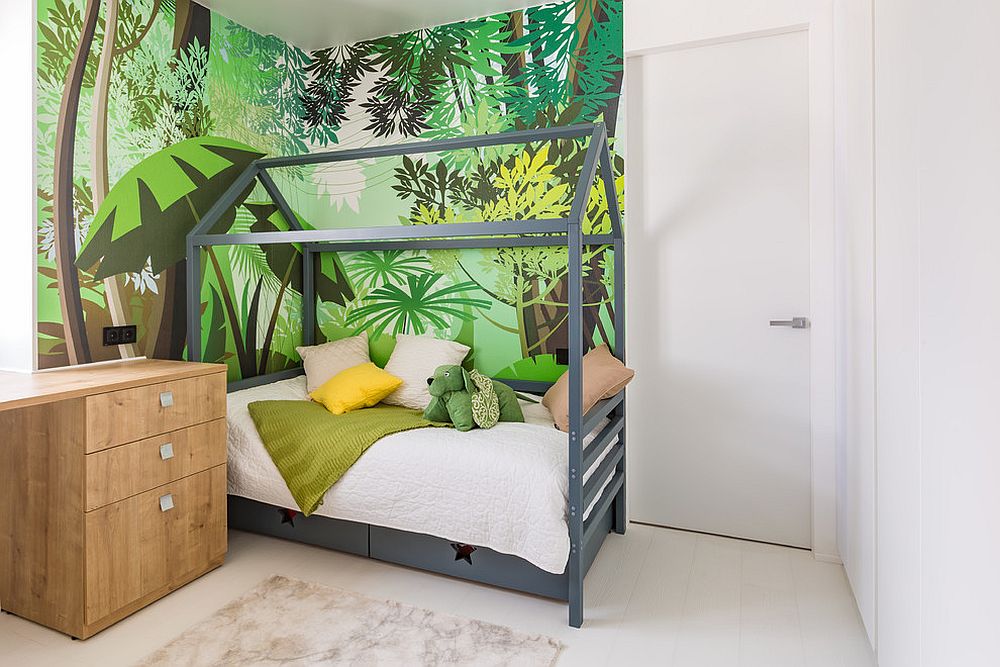 Green in the kids' bedroom definitely falls behind blue and pink in terms of popularity. But unlike those two hues, green feels far more gender neutral and is more at home in the shared kids' bedroom. It is also reasonably versatile and its many hues can adapt to themes varying from jungle and tropical to eclectic and shabby chic. From bedrooms draped in green to those that use it sparingly, this simple and smart guide will showcase how the color can enliven your kids' bedroom with ease!
Creating a Neutral Backdrop
We always suggest parents opt for a neutral backdrop in the kids' bedroom; one that can be easily molded into whatever you need it to be over time. Since kids do tend to grow up pretty fast and their likes and dislikes change at the drop of a hat, being married to a singular theme for far too long is just about impossible. A room in white, gray or even elegant pastel hues allows you to change accents with ease. The best way to bring green into this relaxing setting is the accent wall. Repeating the color of the accent wall using drapes or bedding helps create a more coherent look.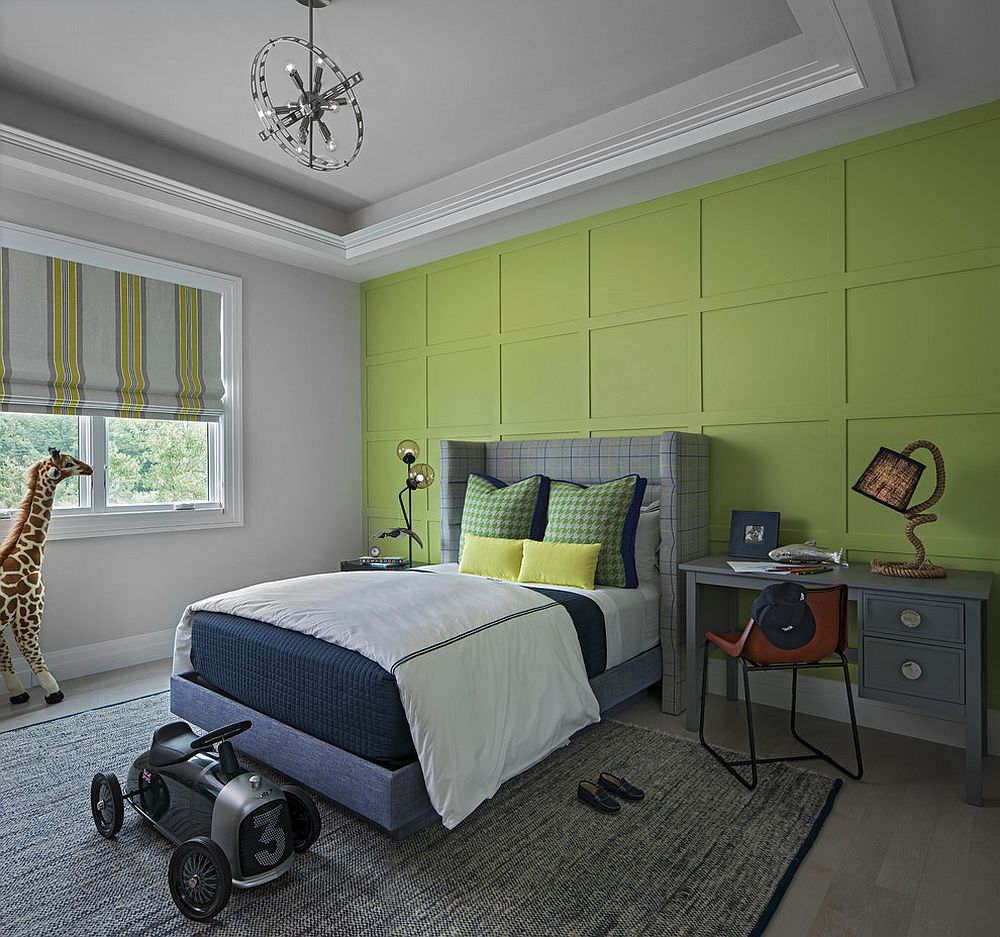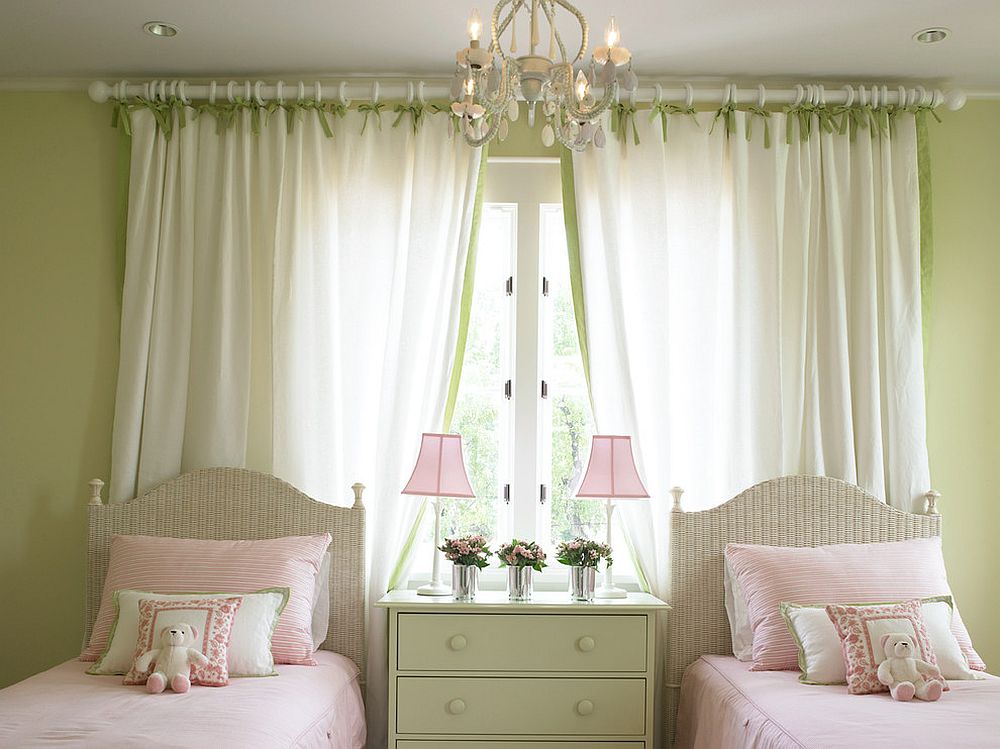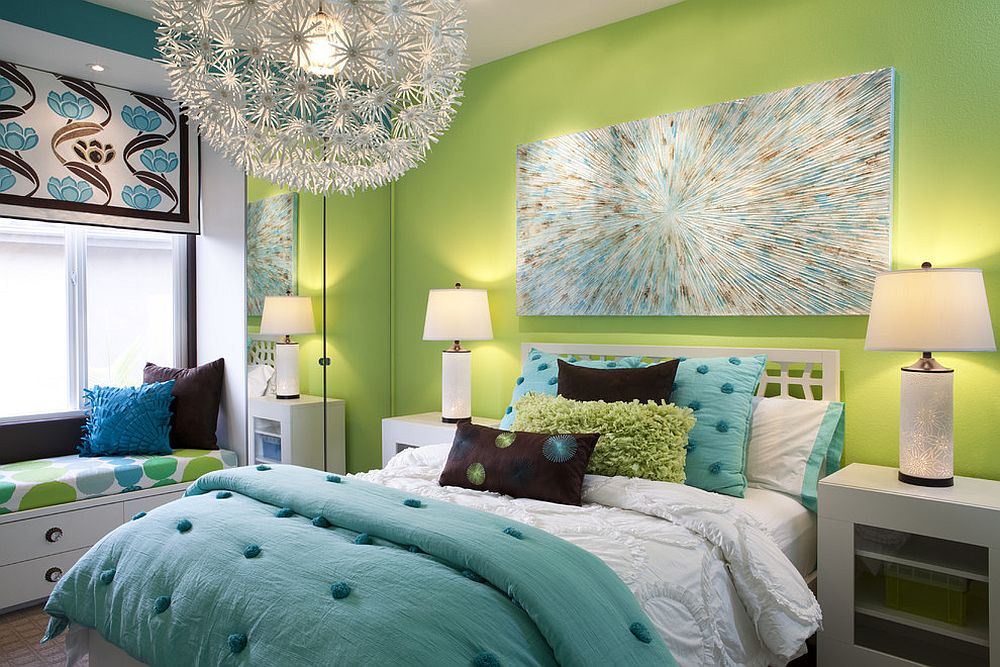 Beyond the Accent Wall
If the accent walls sounds like a far too simplistic idea to you, then turn to a kids' bedroom that is draped in green on all sides. Repainting the existing kids bedroom is a difficult task, but the result is well worth the effort Green is a color that promotes creativity and learning and experts suggest that if your kid spends most of his time in the room studying and doing homework, then its is definitely the best choice. Lighter hues of green as a rule feel more pleasant when use in an extensive fashion, but for the tropical themed room, darker shades also seem at home.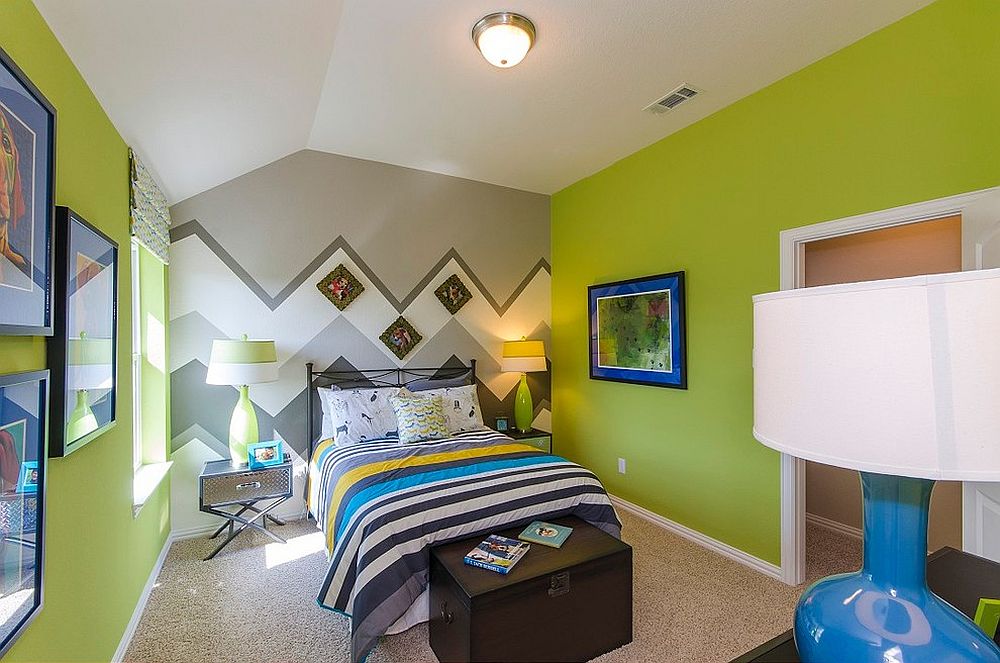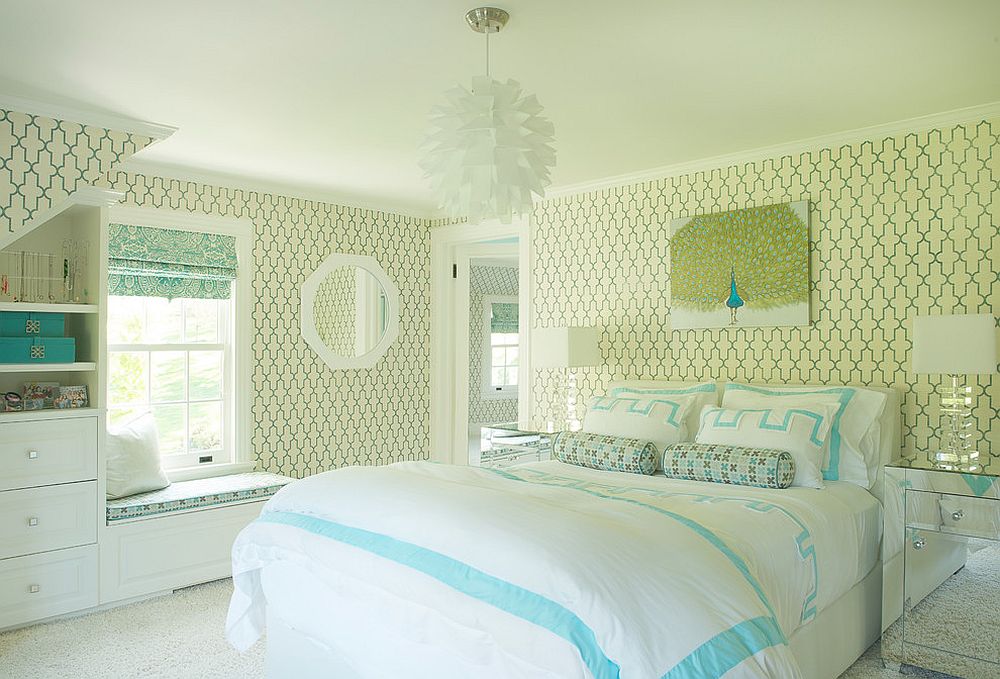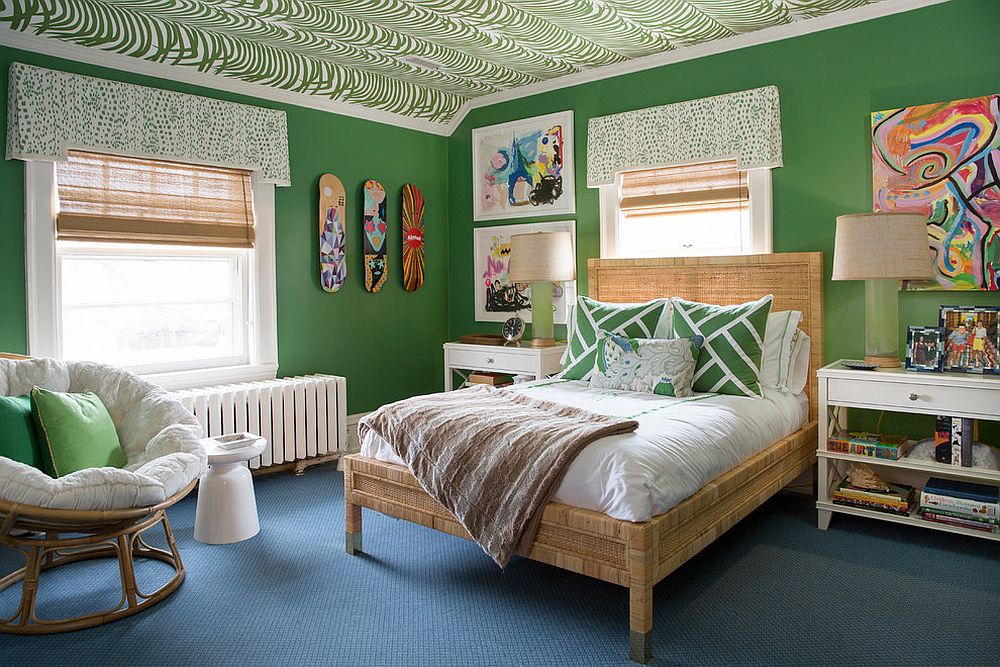 Décor that Adds Green
If repainting the walls is not an option, then just add a décor piece in green to give the room a refreshing makeover. A dresser in the nursery, a plush couch in the corner in olive green, headboard in pastel green or even a bunk bed unit that is all green – take your pick depending on the budget available and the furniture item the room needs and get started. Once again, repeat the color with green vases, posters or other decorative pieces for more impact.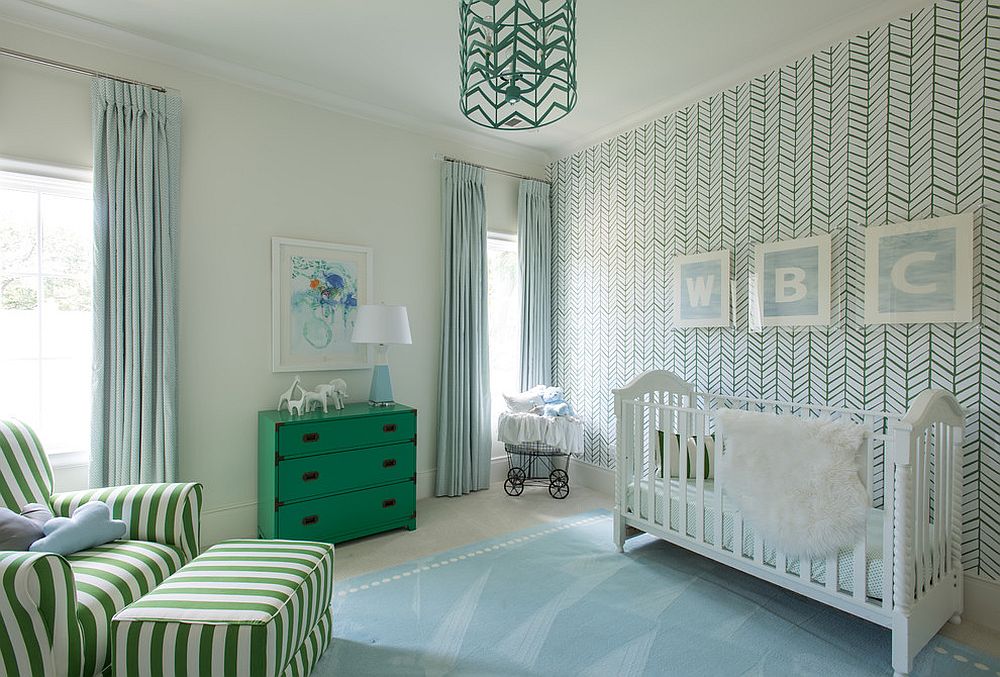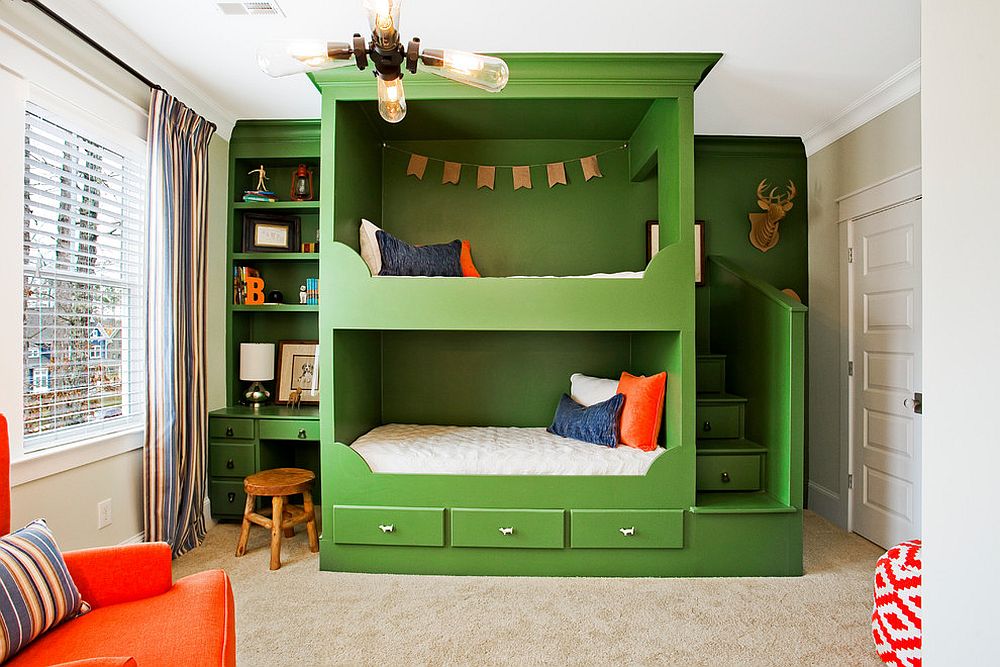 Nature – Something No Other Color Offers!
Yes, this is an advantage that absolutely no other color can provide. Adding green to the kids' room using indoor plants is undoubtedly the best way forward. It not only gives something organic to the room and improves the serenity of the interior, but creates a healthier living atmosphere for your kid. Just turn to the corner plant for the most elegant infusion of green!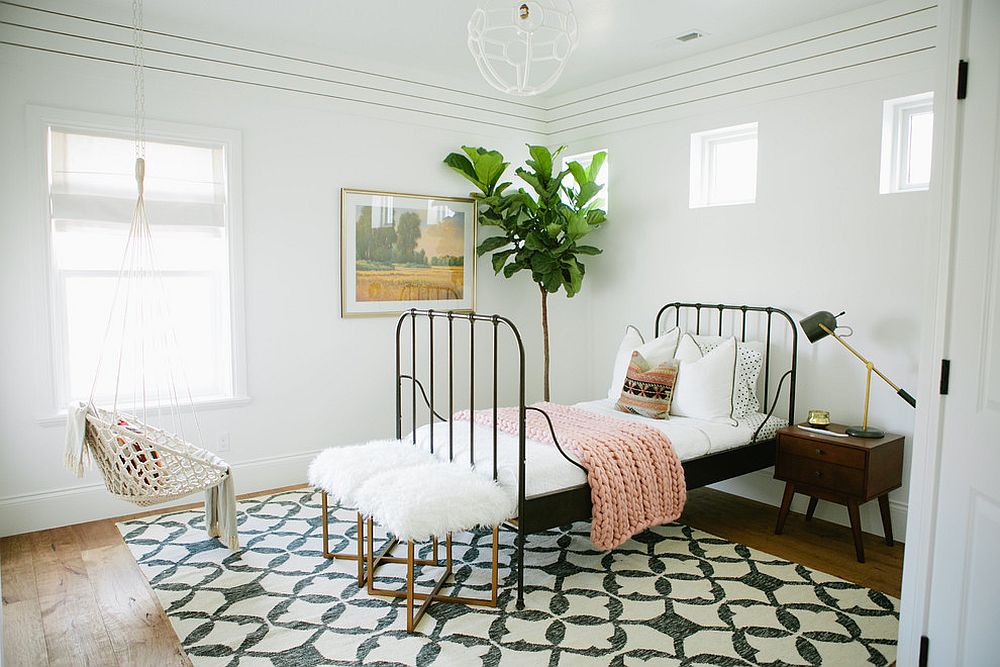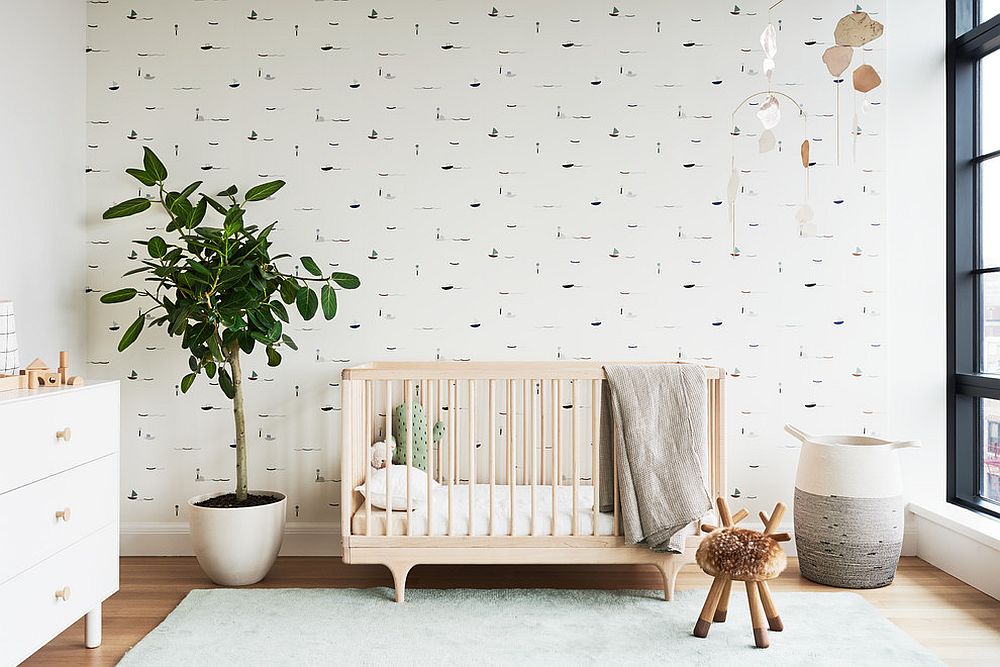 Rugs, Bedding and More
Another cost-effective and easy way of adding a trending accent color to the neutral kids' bedroom, bedding, rugs and drapes instantly change the ambiance of the room they adorn. Green rugs and drapes can be easily incorporated into kids' rooms with modern, tropical and eclectic styles. You can combine green accents with blue and orange splashes of color as well for a more vibrant and fun kids' room.