Yes, we are constantly looking for ways in which we can expand the space around us, give our homes a larger visual appeal and to create a space-savvy setting where every inch is maximized. But today, we head in a slightly different direction and explore the tiny world of 'table for two'. Yes, a large dining room is perfect to host friends and family. But not everyone has ample space to spare and in the tiny studio apartments, every little nook and corner matters immensely. Then there are times when it is nice to have a second dining area that is exclusively meant for you and your beloved. This is where the small dining table setting for two comes to your rescue.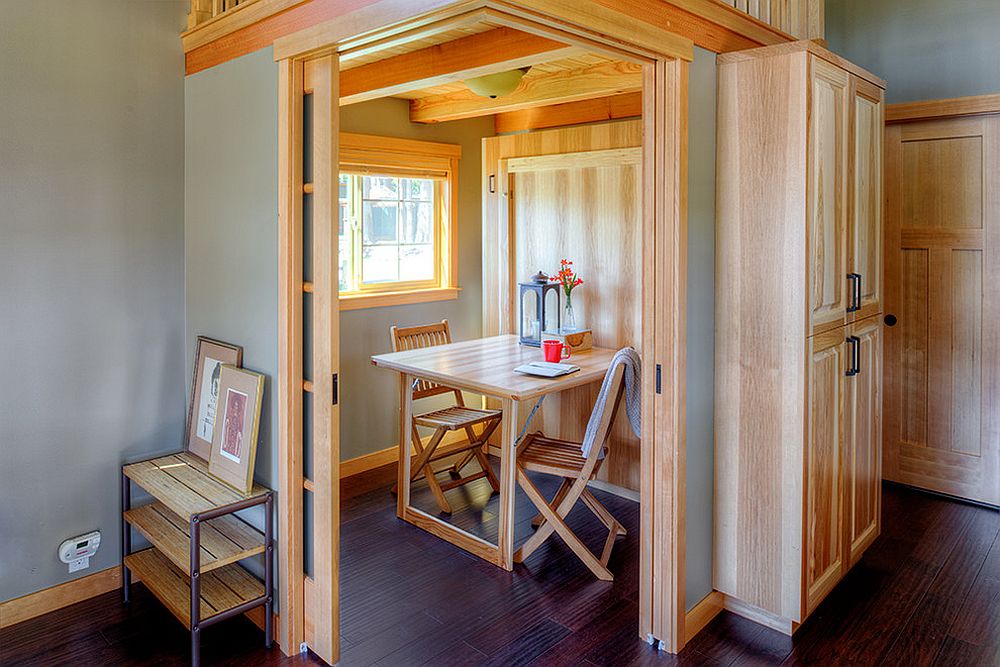 The small dining table for two can be set up pretty much anywhere and it is the perfect place to enjoy a refreshing cup of tea of coffee in the morning and to have a lovely dinner at the end of a long, hard day. The tiny dining room offers both spatial and aesthetic solutions and in the small home where a separate dining area is simply not possible, it becomes a necessity. From the idyllic to the practical, this is a look at the 20 smartest, space-savvy small dining tables meant for the modern couple.
Finding Space with Ease
The advantage of the tiny dining area for two is that it can be set up pretty much anywhere in your small home. The corner of the living room, the breakfast bar of the kitchen, a nook that has been previously forgotten or even the small balcony or hallway with just enough space for a wall-mounted table and a couple of chairs – pretty much every spot can be turned into a lovely little dining area. Of course, the essential part of it is finding the right chairs and table for the setting. A table that folds away comes in might handy here and chairs that can be stacked away when not in use also save precious square feet of space.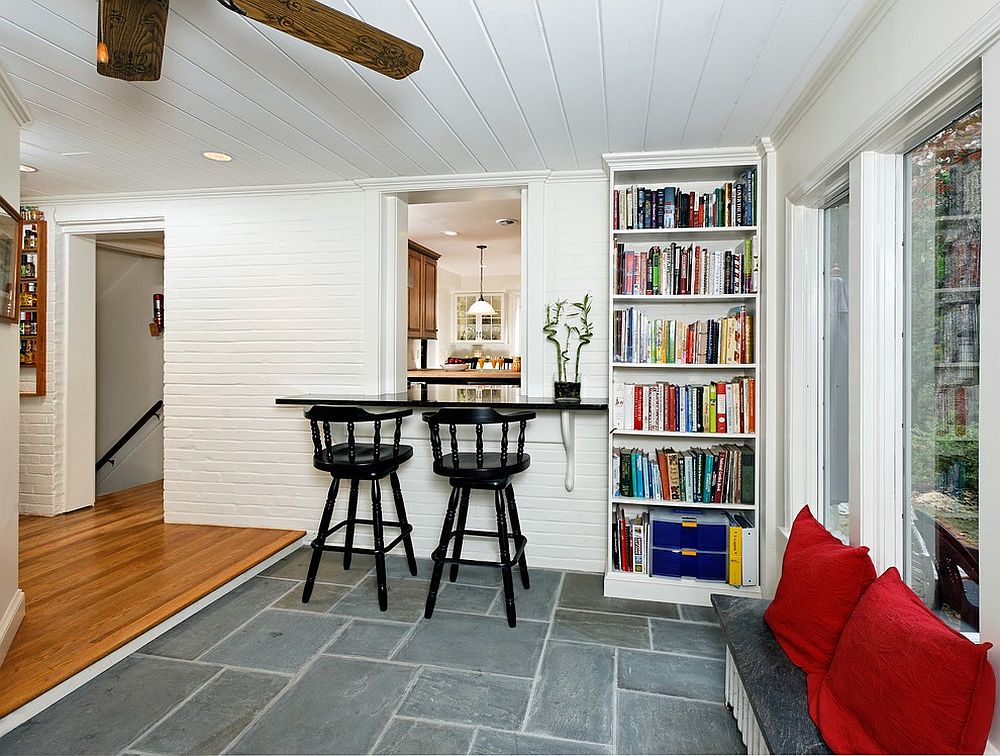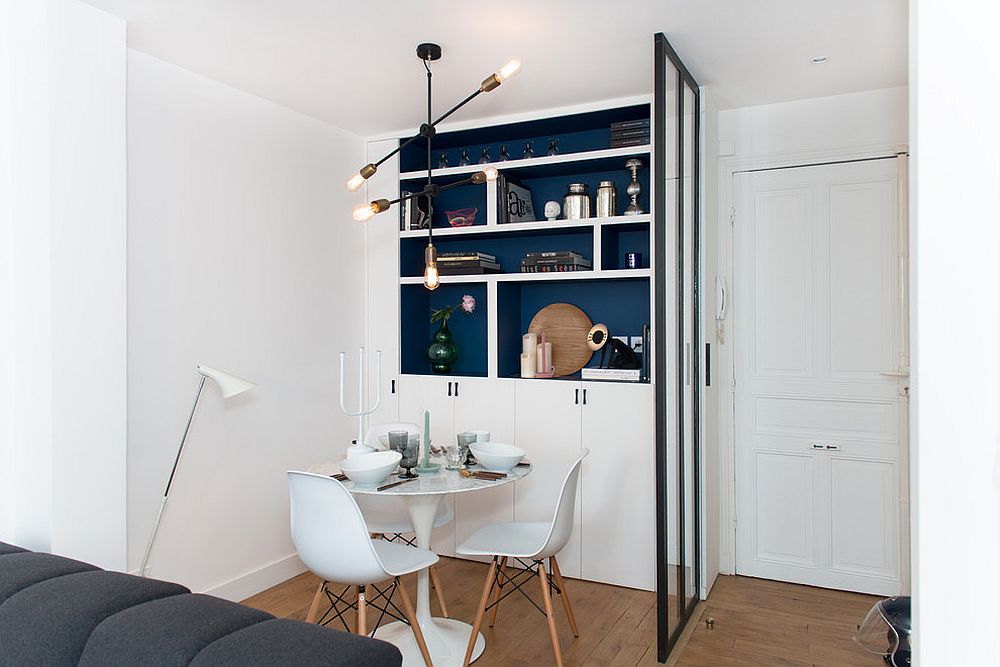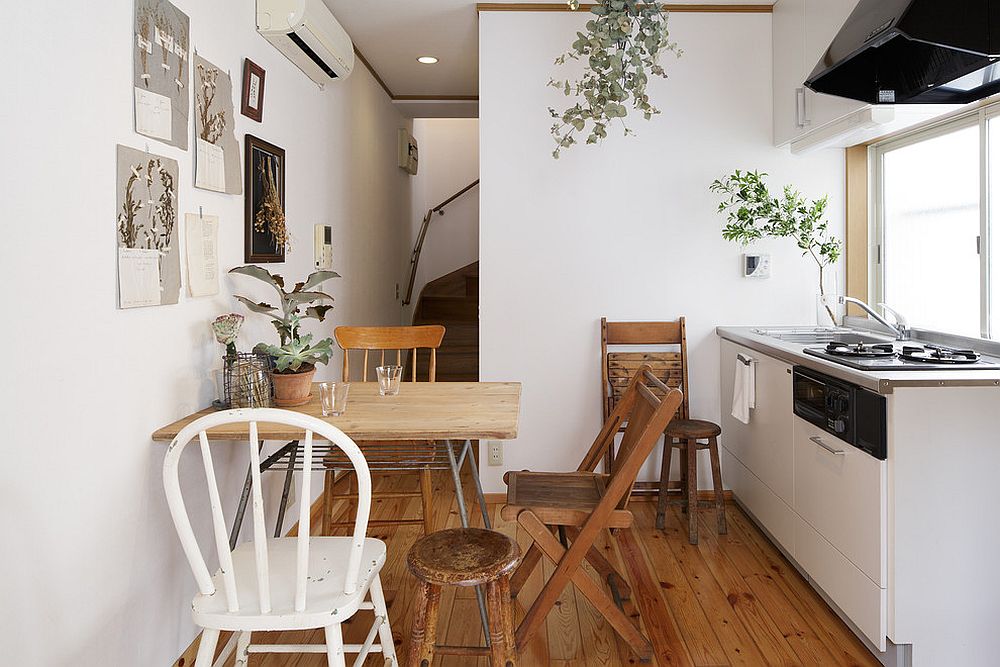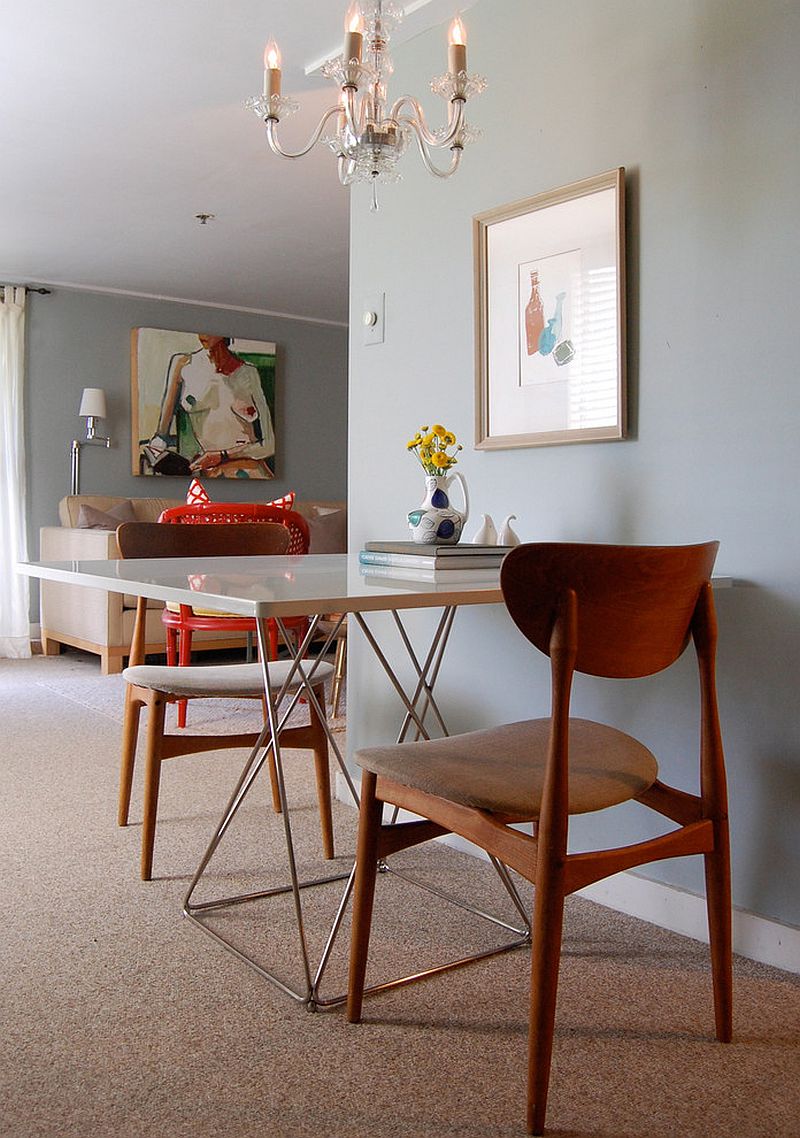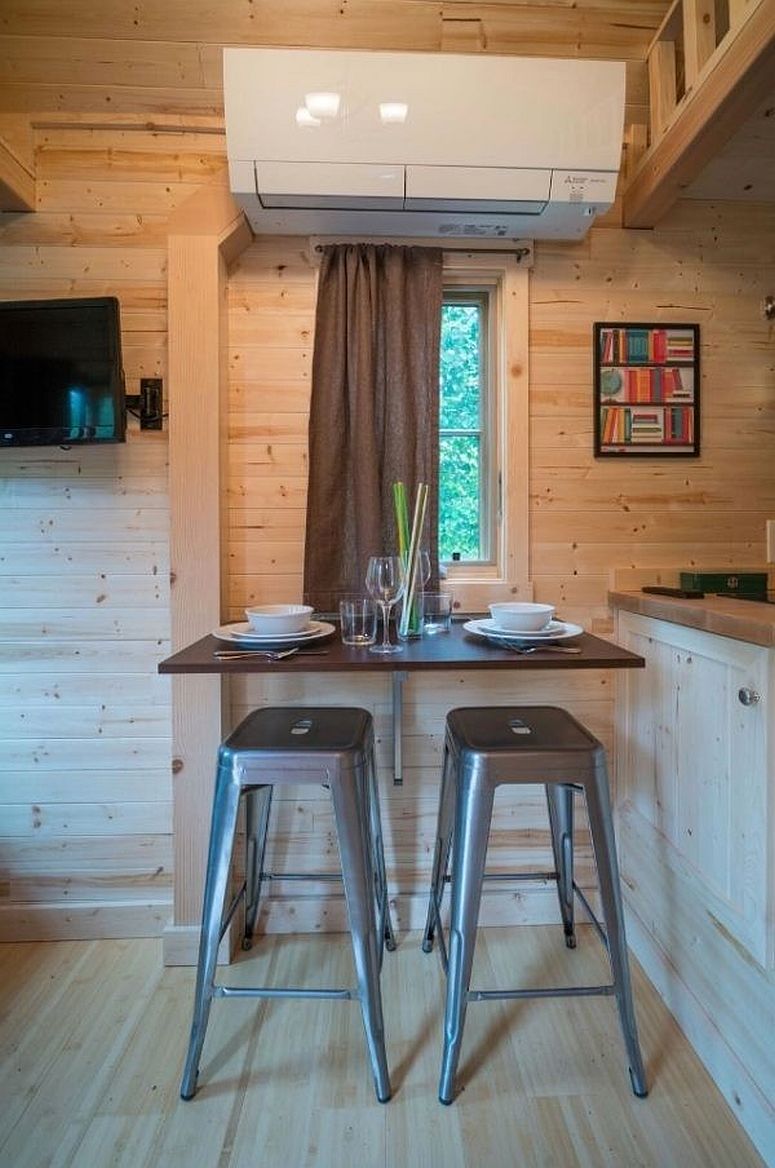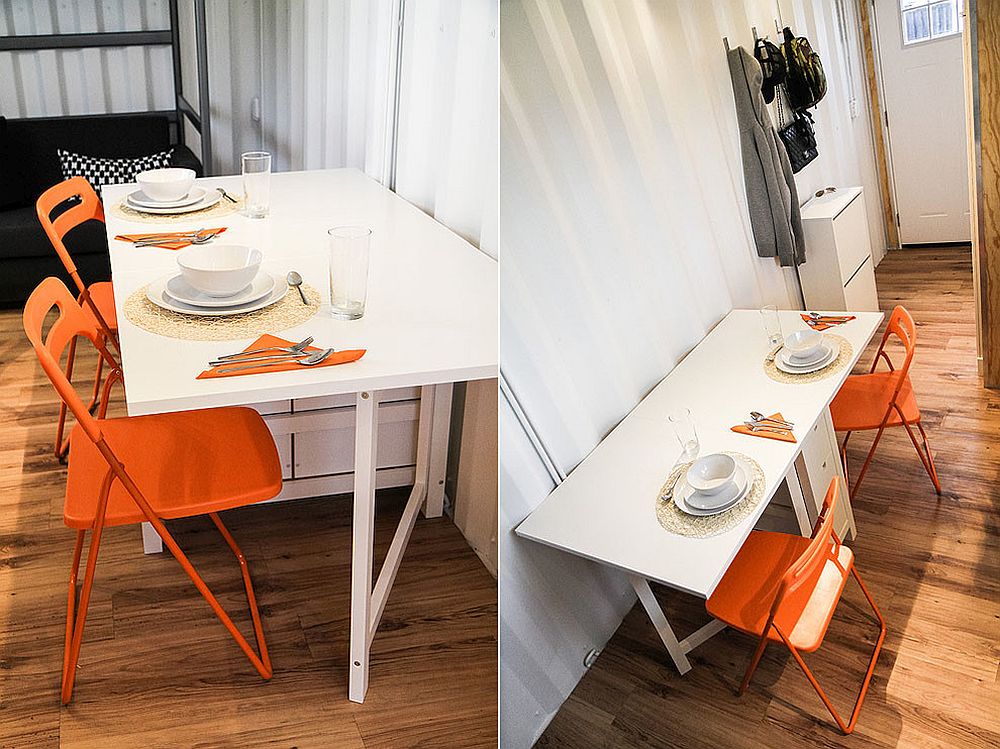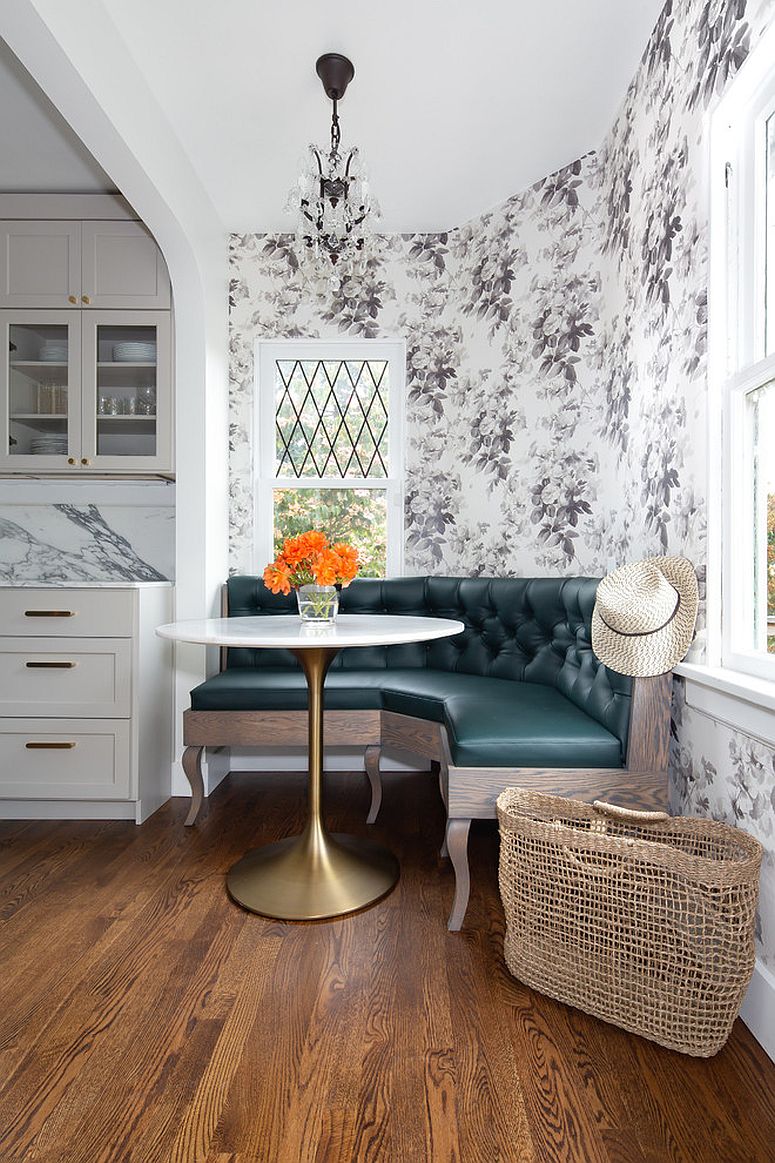 Light and Bright
We absolutely adore the idea of the tiny dining nook that is just next to the window as it gives the ultra-small dining space a much more spacious visual appeal – the entire world outside feels like your dining room! Placing the dining table right next to the window also gives you a more natural lighting option and once you bring in a more formal and spacious dining room, this area can be used for breakfast and evening snacks! It can also be your special escape as you enjoy a few precious moments here with your beloved each day – a habit of sorts that you will cherish over time.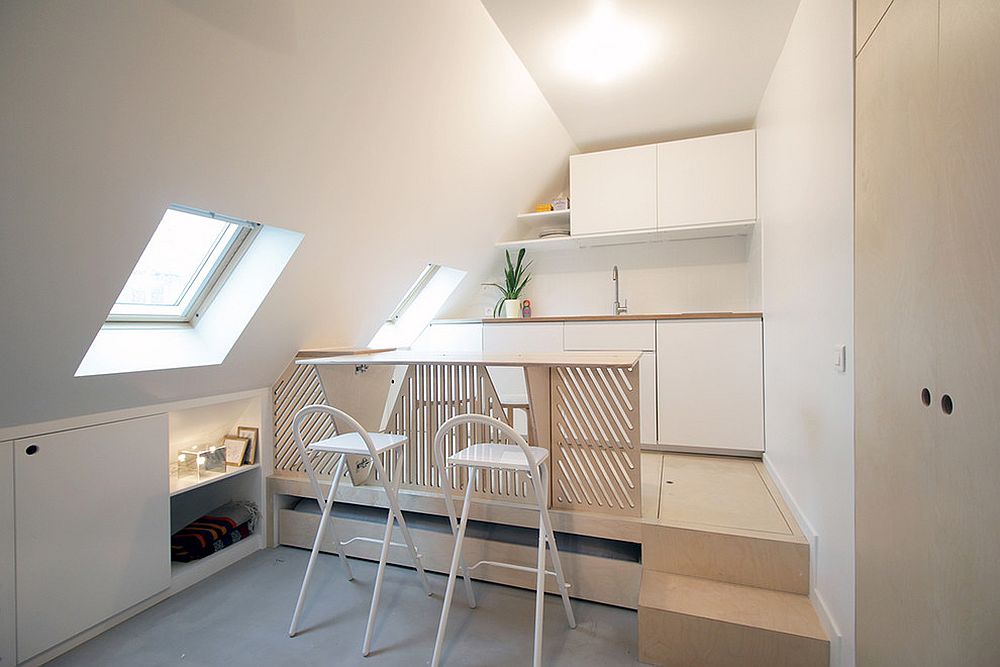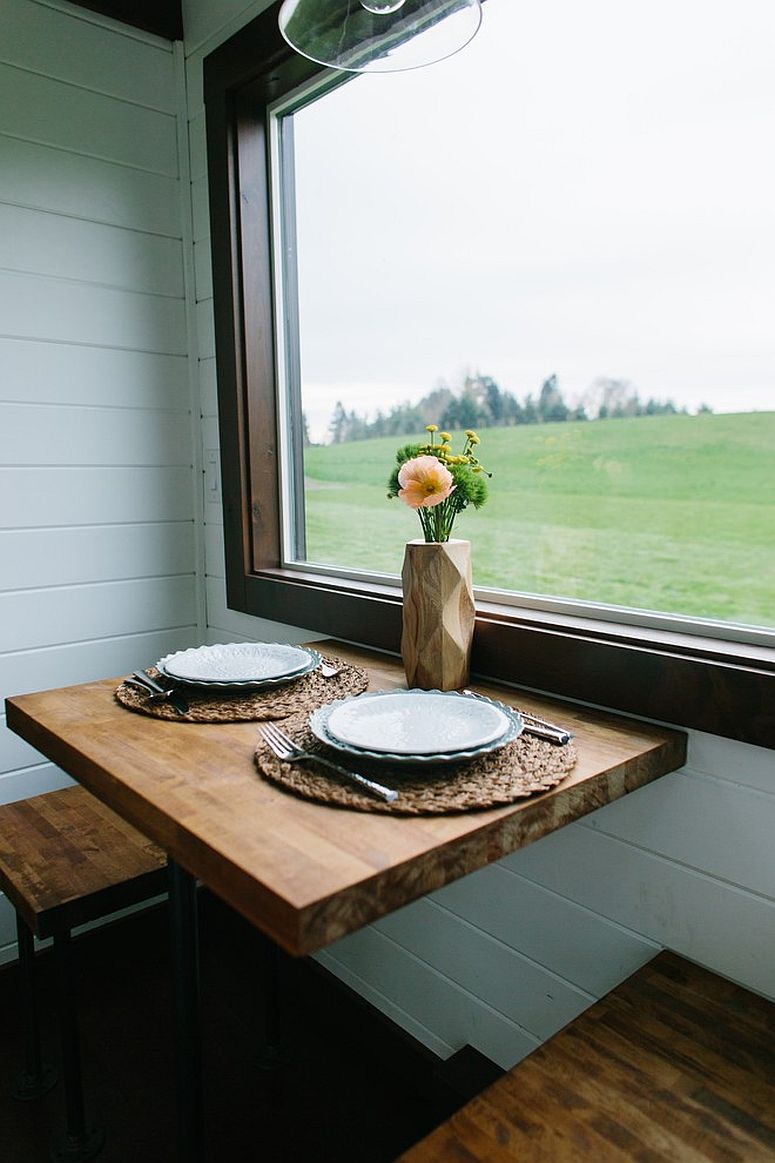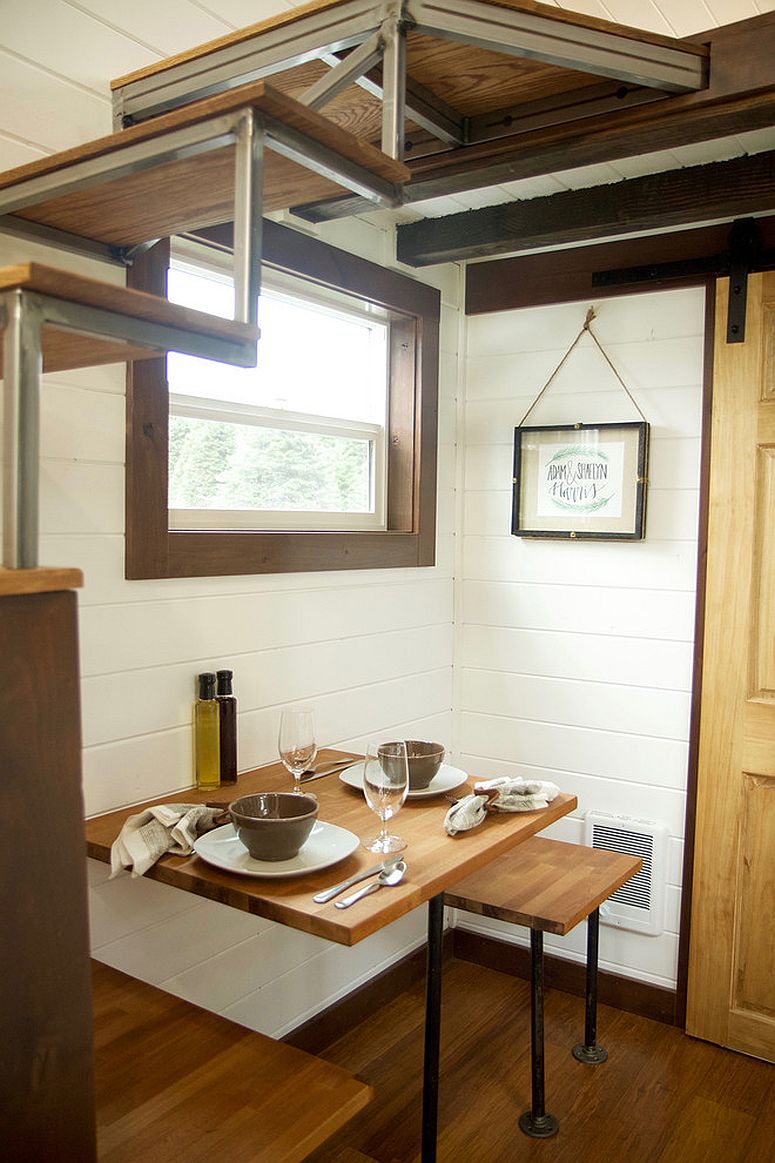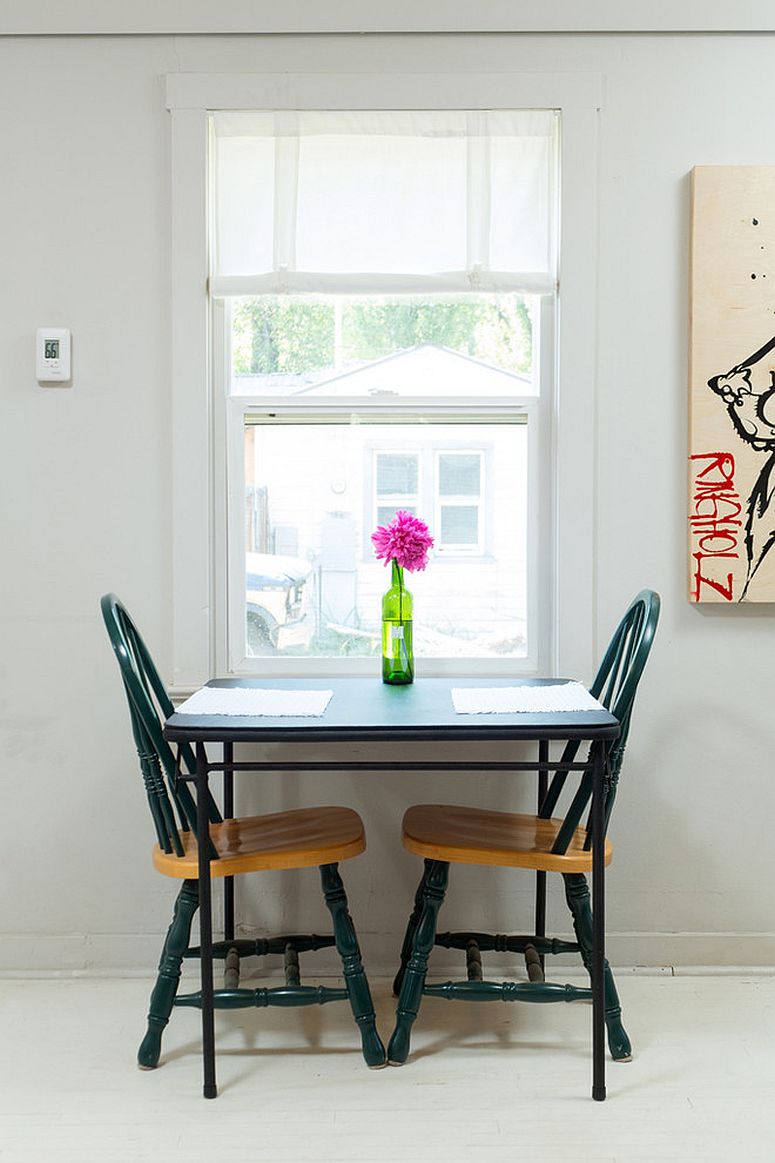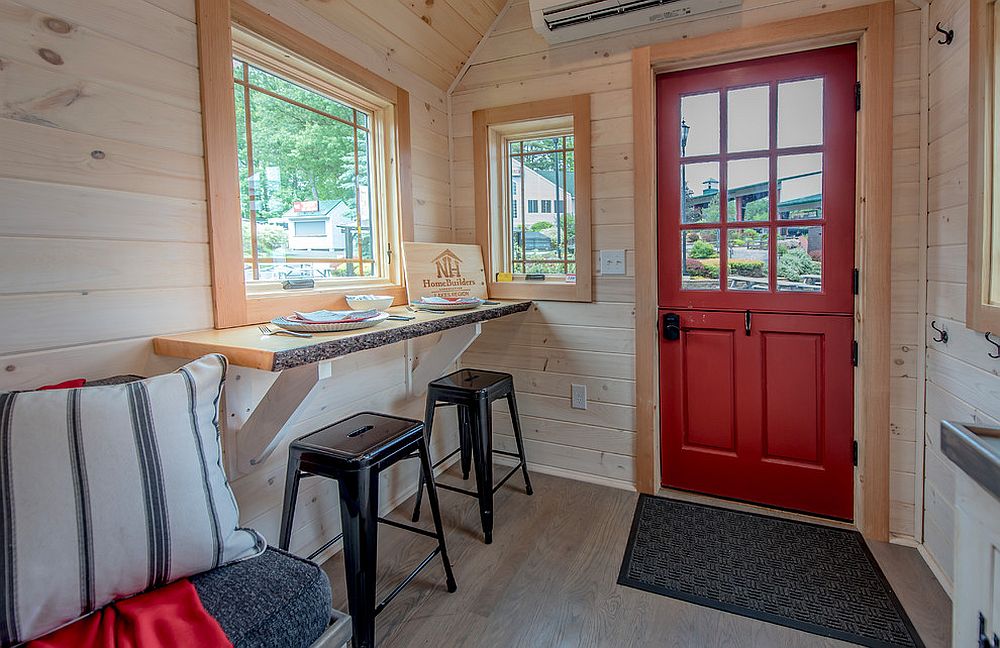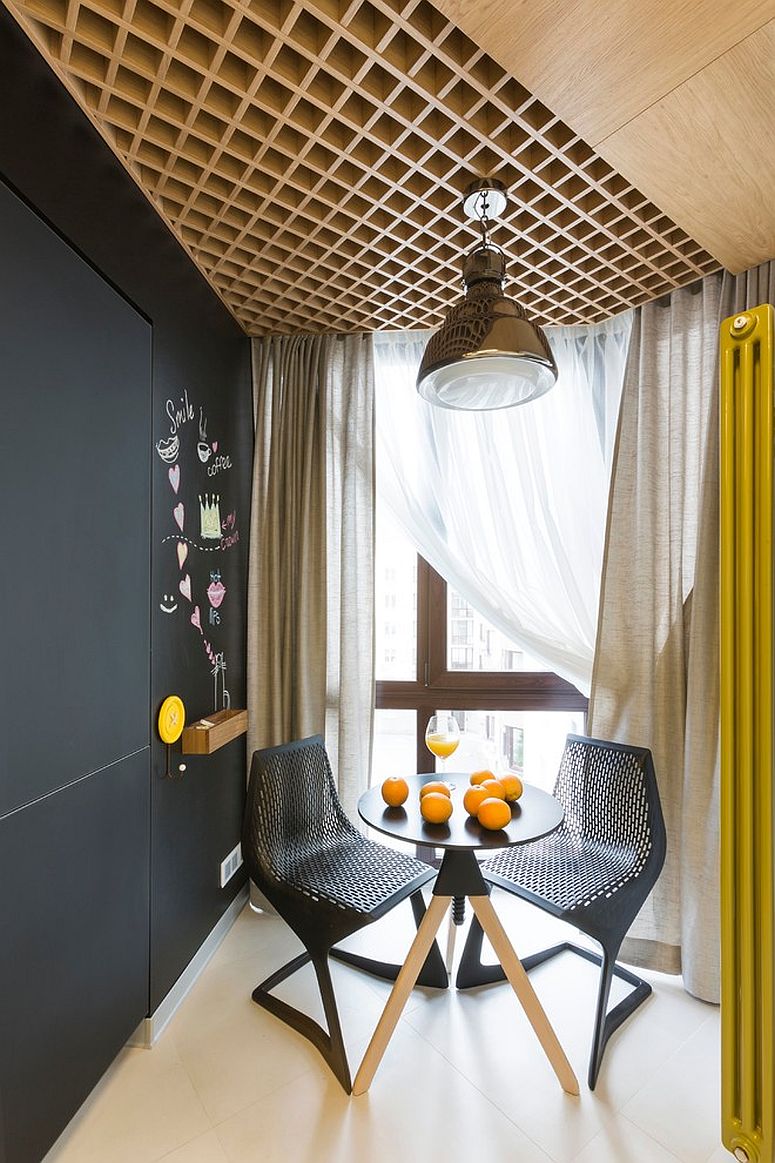 A Style the Suits You Best
Even with the tiny dining space, you can still make a style statement that accentuates the existing style of kitchen, living room or even the hallway. Acrylic chairs, foldable dining tables and pendant lights that melt into the backdrop make these tiny delights even more fabulous. Add a few decorative pieces around the dining table, maybe put a small vase in the corner with fresh flowers or make sure it is ready to multi-task and you have a wonderful and possibly dreamy conversation zone in your own home that never needs a reservation!