It is that time of the year when work takes a backseat and the holiday season takes over at its merry best. It is also a great time to give your home office a smart new makeover as you have both time and energy to spare. Since you would not be using the home office as extensively in the next two or three weeks as you would in the reminder of the year, changing its color scheme is soothing you can now do at a relaxed pace. While there are several colors to choose from, the trendiest and hottest hue when it comes to home offices is undoubtedly gray! Gray still is one color that seems most popular in home office space across the globe.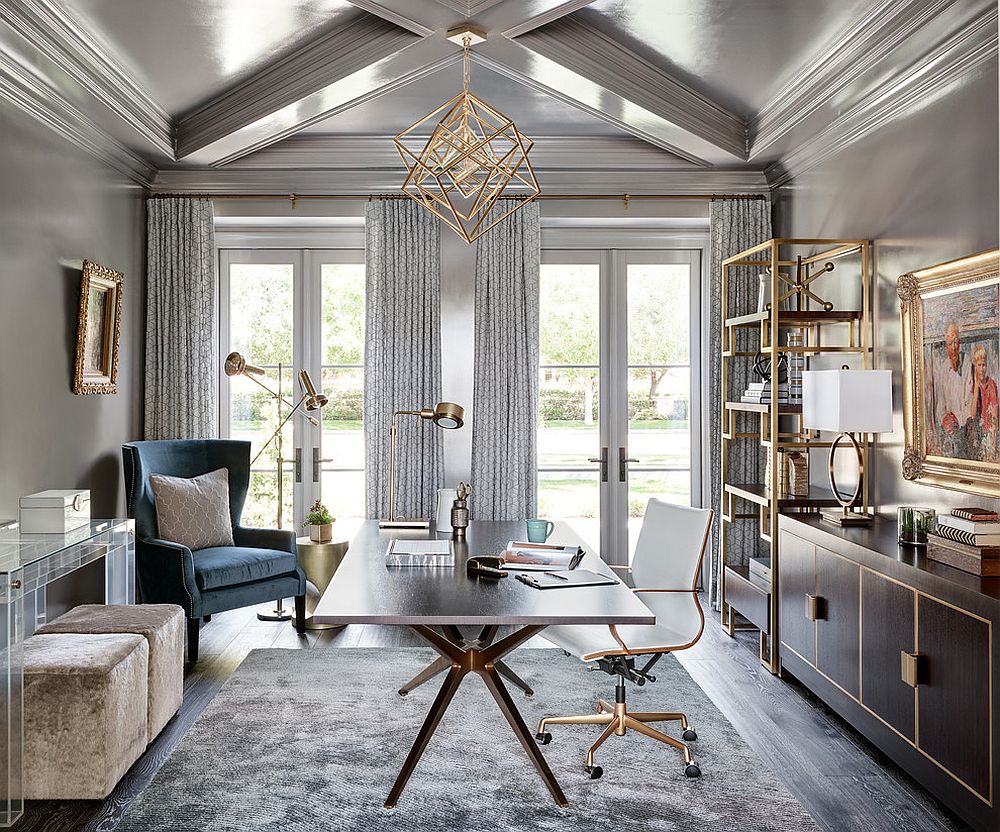 The gray home office is one that combines modern sophistication with a sense of style that is also timeless. Gray can be used both as a neutral and as an accent hue depending on what you choose as the backdrop for the home office. In its many shades, gray can bring warmth to the home office or even act as a 'cool' addition and it can be easily used with a variety of themes and styles. From the contemporary to the minimal and from the rustic to the farmhouse, this is a collection of the best gray home offices around. Step in and discover your favorite look!
Exploring the Shades of Gray
If you are looking to create a stunning monochromatic home office that does not feel boring, then nothing works better than gray. The many shades of gray can be used in a stunning fashion without ever creating a sense of boredom and you can easily combine these hues with white or other neutrals to create a home office that will last the test of time. Even if you do not want to use entirely gray in the home office, its numerous shades can be used in moderation without altering the style or the existing theme of the room.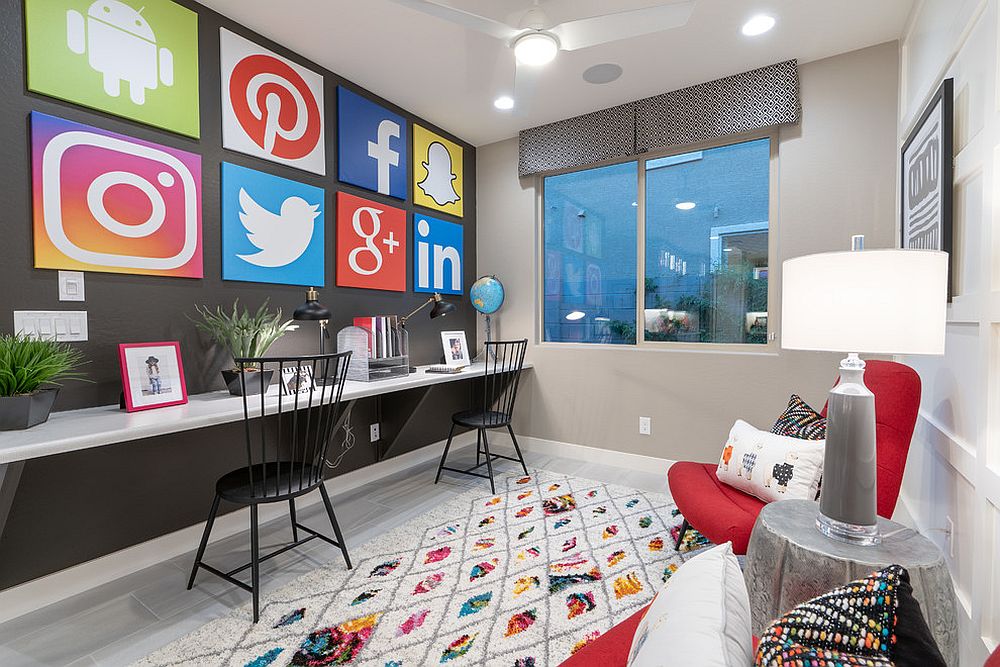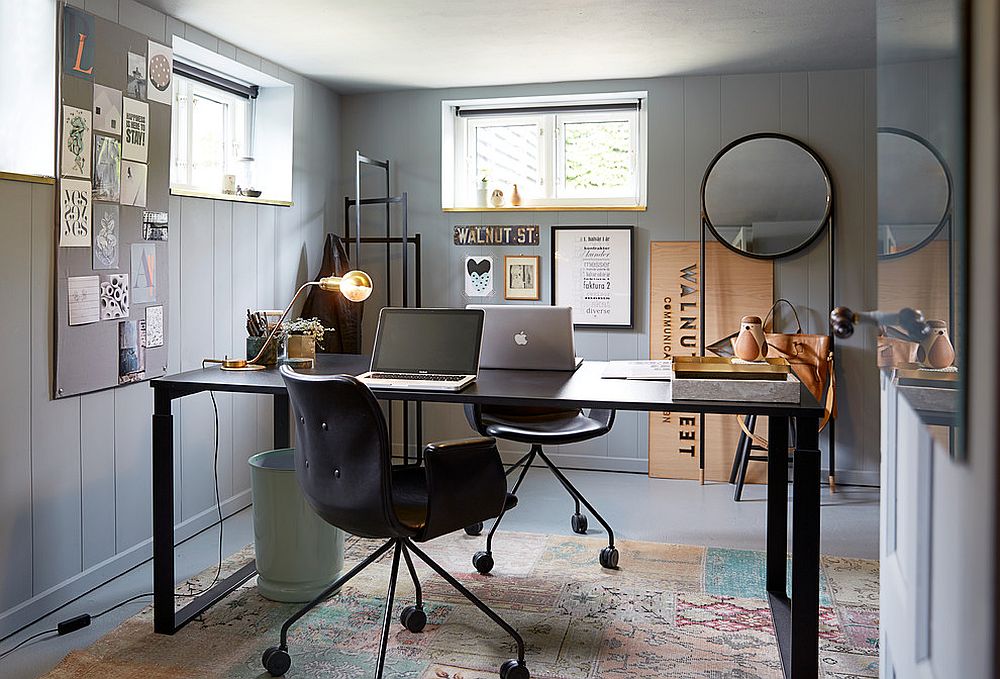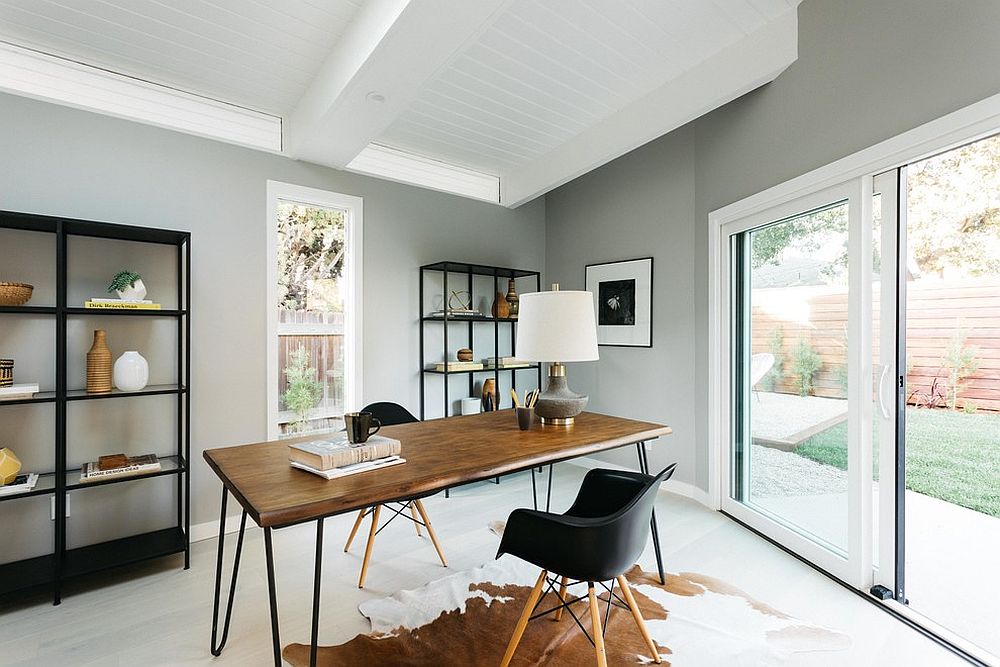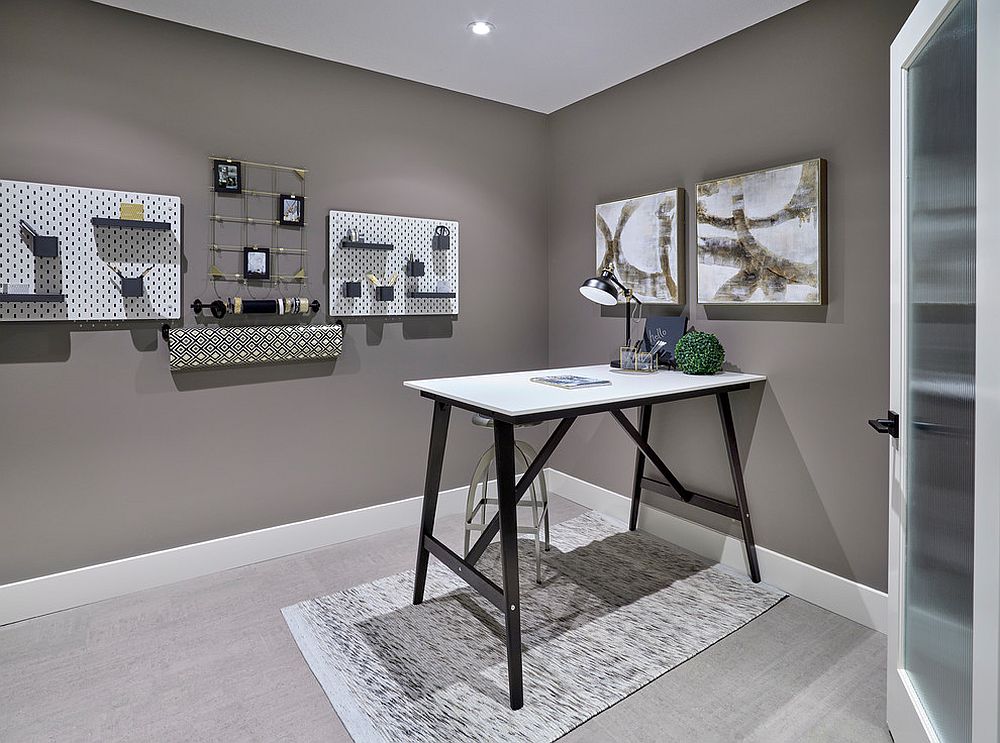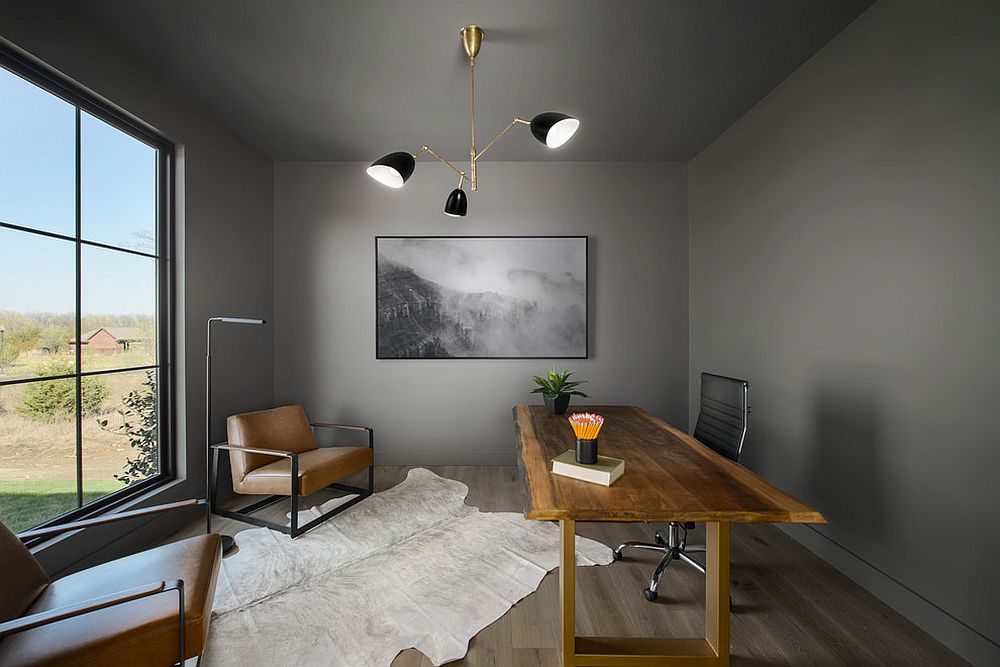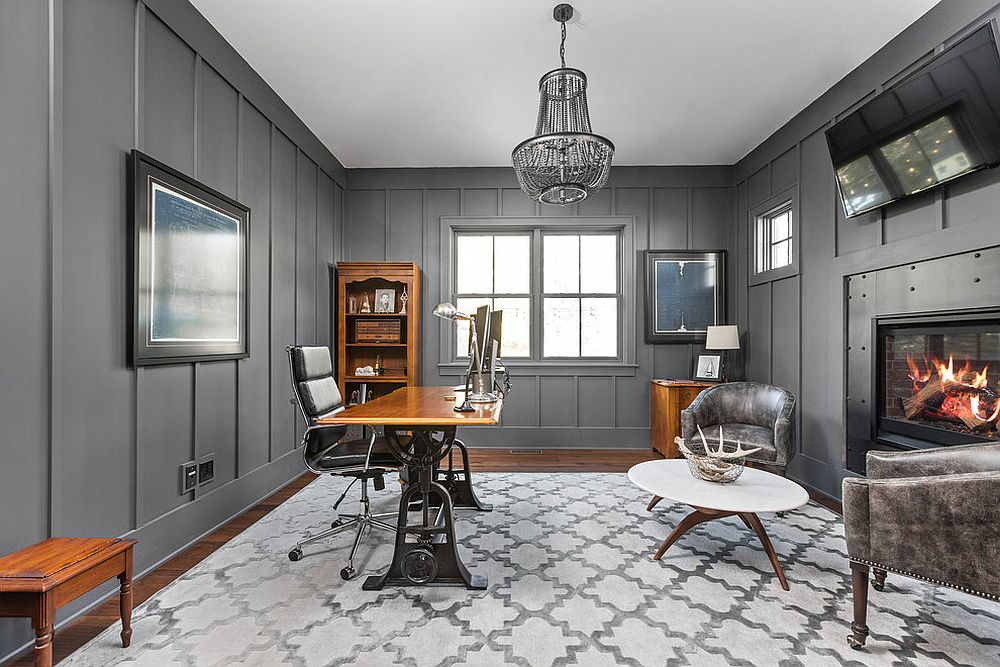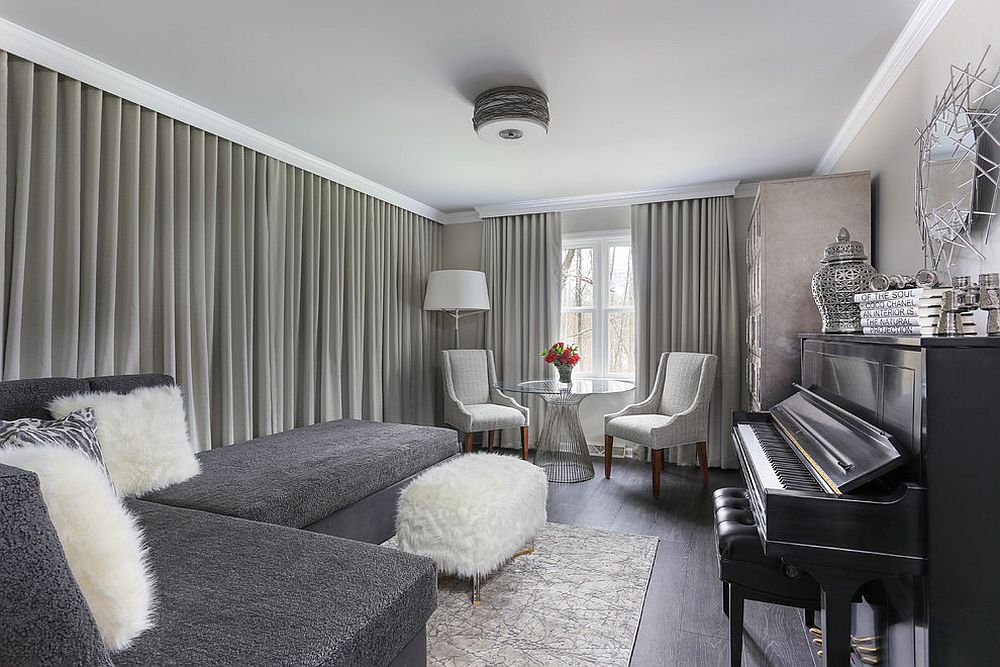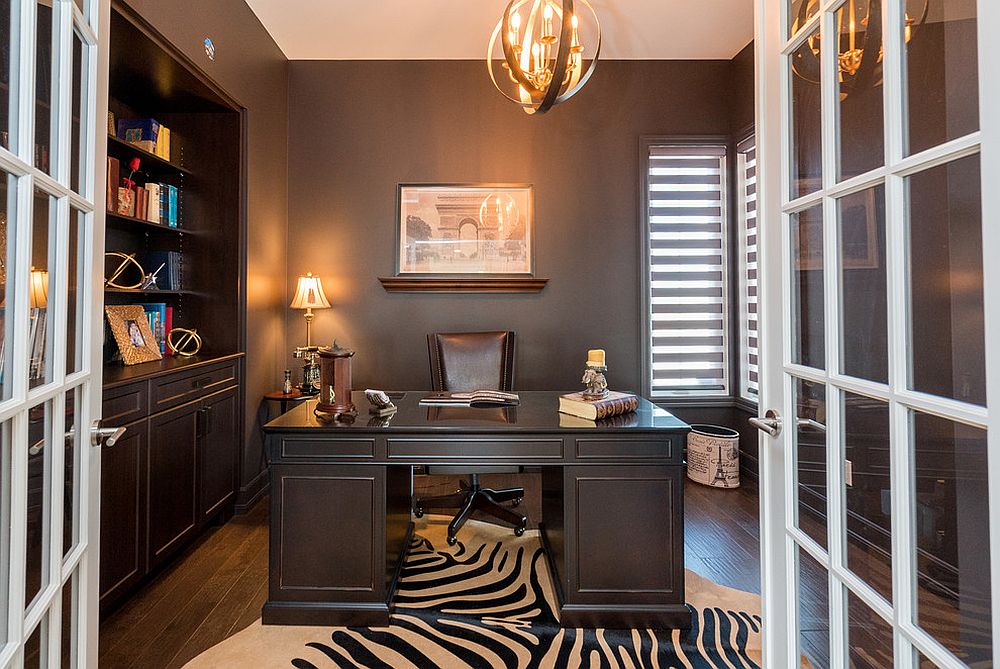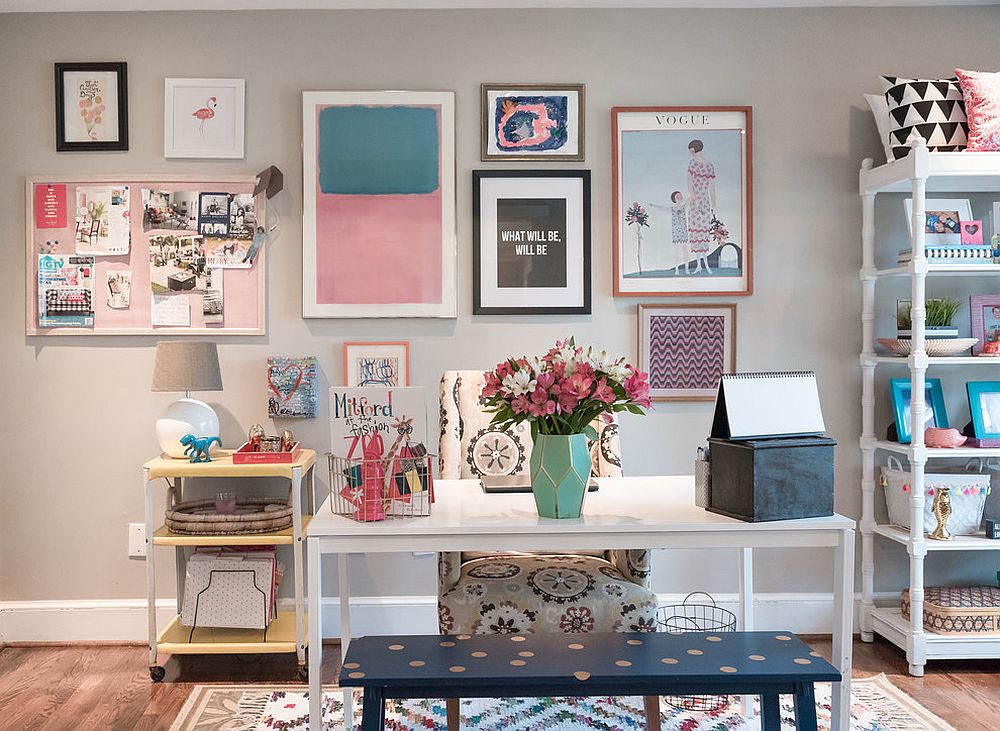 Metallics and Accents
We love home offices that have a neutral gray backdrop and have additional colorful layers that make a big visual impact. If you are not happy about using colors in an extensive fashion, then try out metallics instead. Metallic accents can be ushered in using décor, lighting fixtures or even smart open shelves that steal the spotlight with their sheer presence. Wall art with vivacious colors along with drapes and ceiling also help fashion an exceptional and exquisite home office in gray that can be easily altered over time.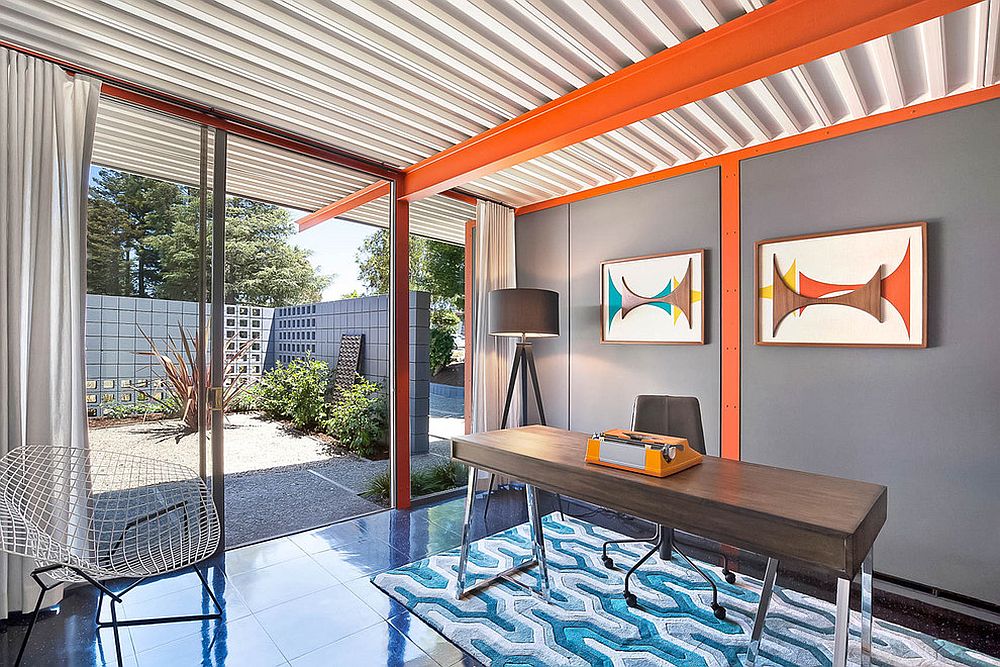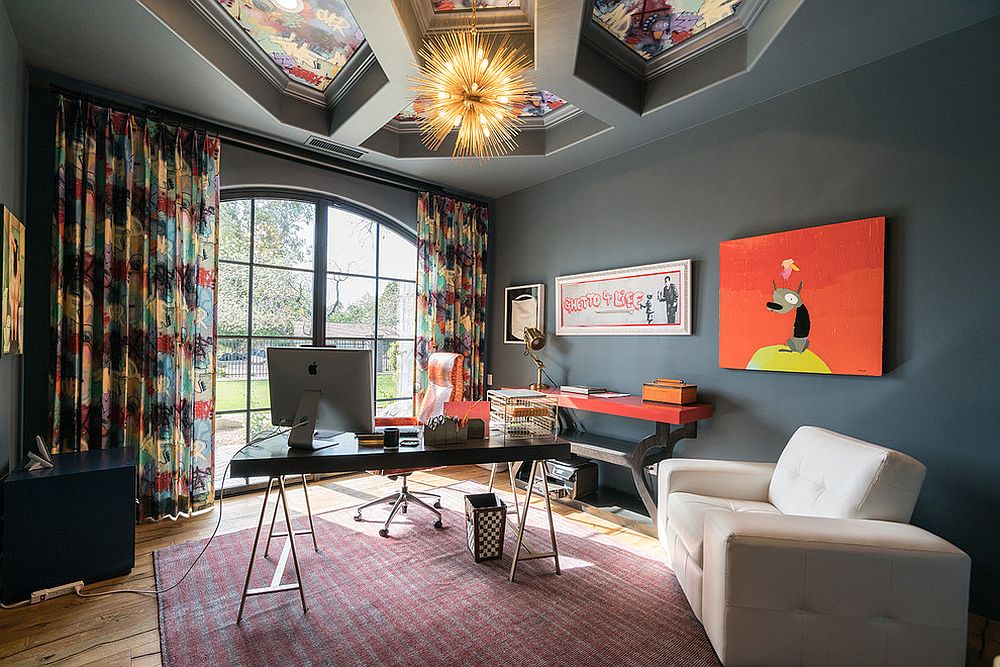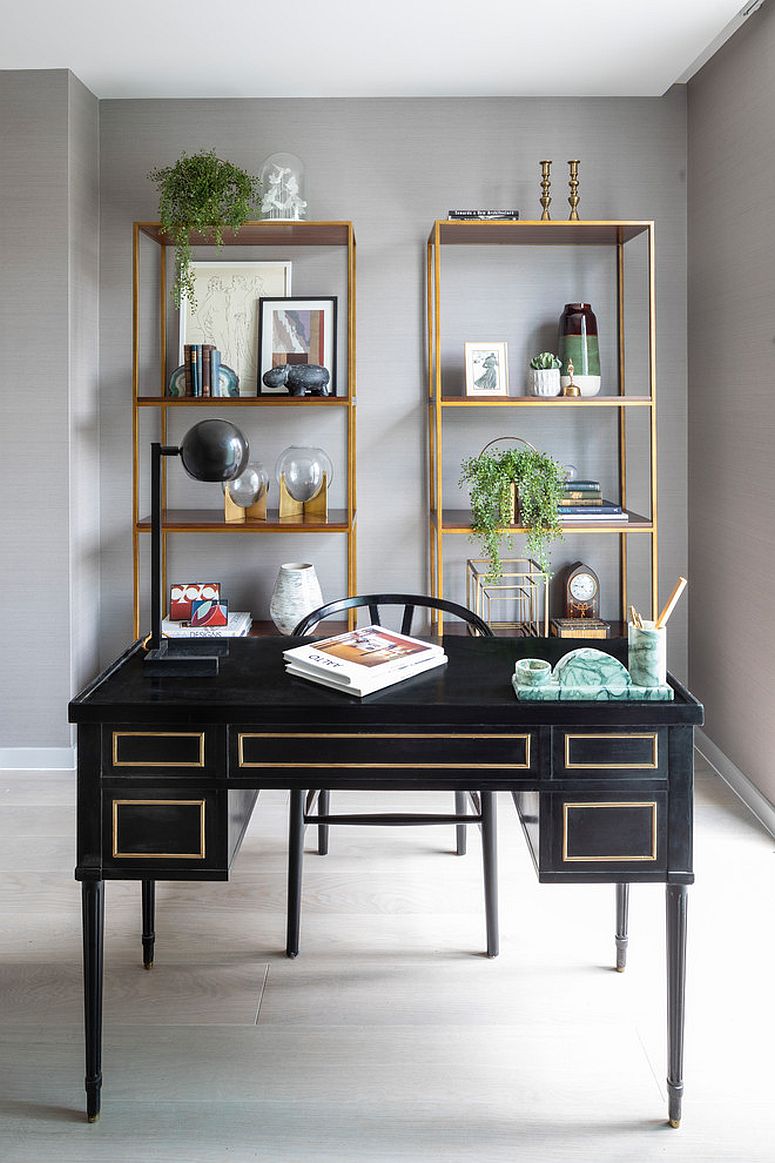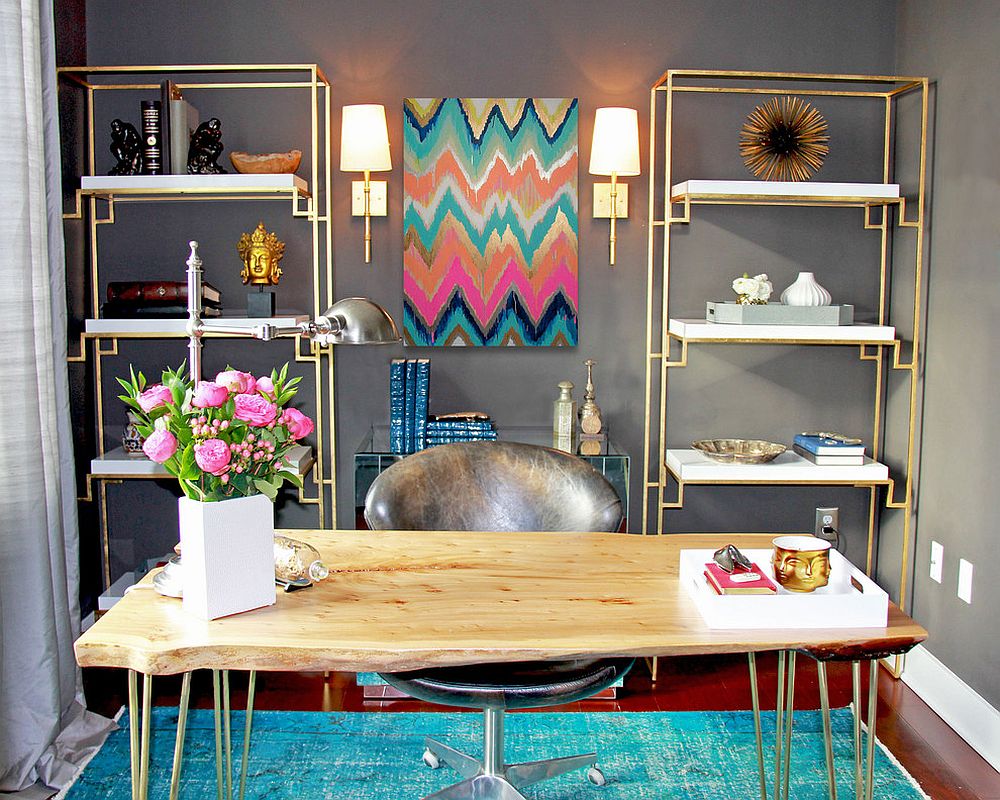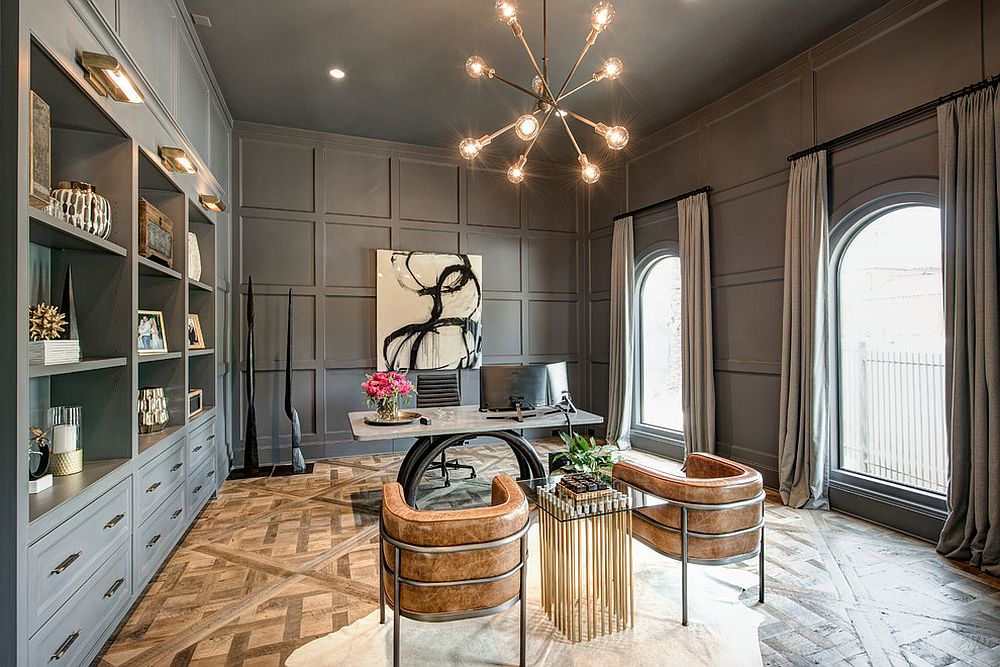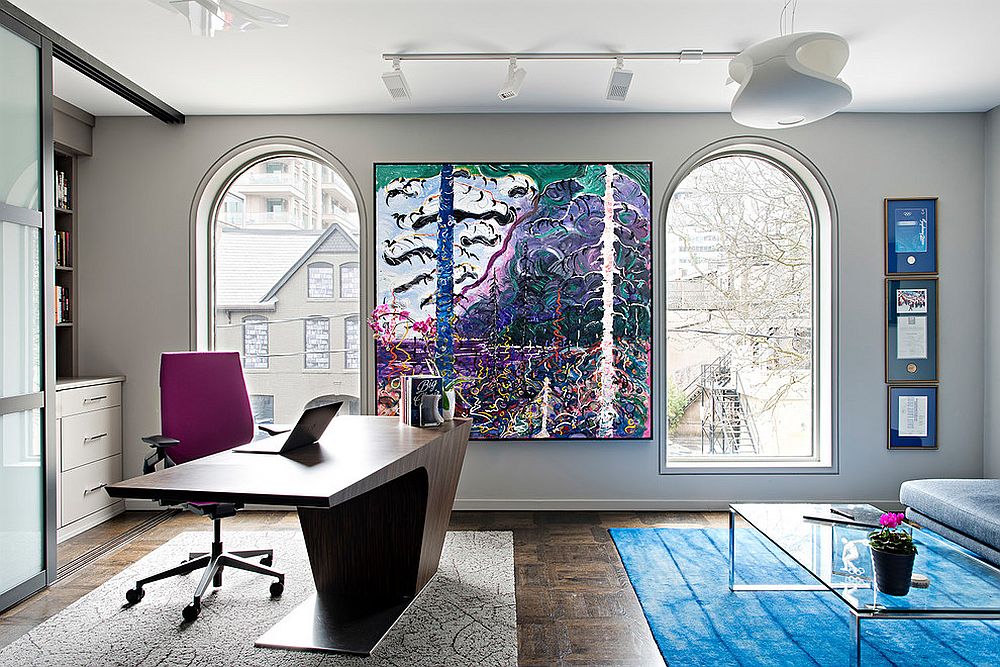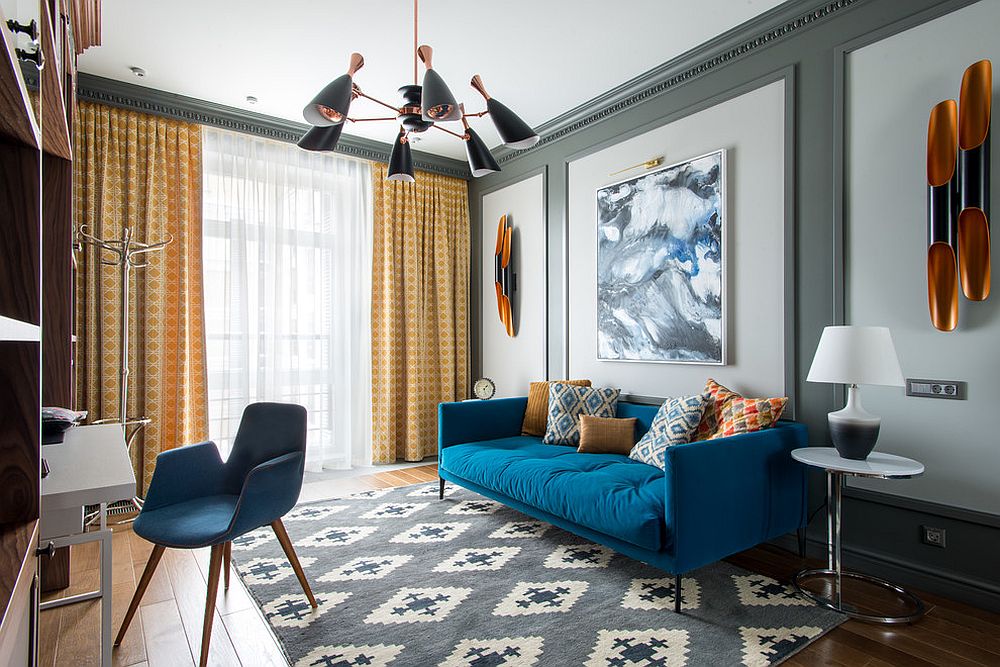 Storage Units and Décor Choices
Gray cabinets and shelves can easily blend with walls in white or even with walls in other gray shades to provide the perfect, modern backdrop. In the home office, it is wall space that is utilized to the hilt to provide ample storage space you need. Standalone units in gray might be a bit harder to find and so using wooden units instead is a much easier and equally trendier option. Make sure though that the storage units you choose do not clash with the style of the room itself.