The world around is being constantly saturated with more and more – in terms of gadgets, material possessions and the sheer volume of information that keeps flying at us. It does feel like a refreshing and welcome change of pace when you can get away from all of that and live in a much simpler world. The unassumingly smart Chalet L designed by Silvia Acar Arquitetura in São Lourenço da Serra, Brazil is one such fabulous escape where life's simpler joys and nature's amazing sights and sounds can once again be rediscovered. This ultra-tiny cabin has an area of just 6.25 square meters and sits on stilts so as to minimize impact on the landscape around it.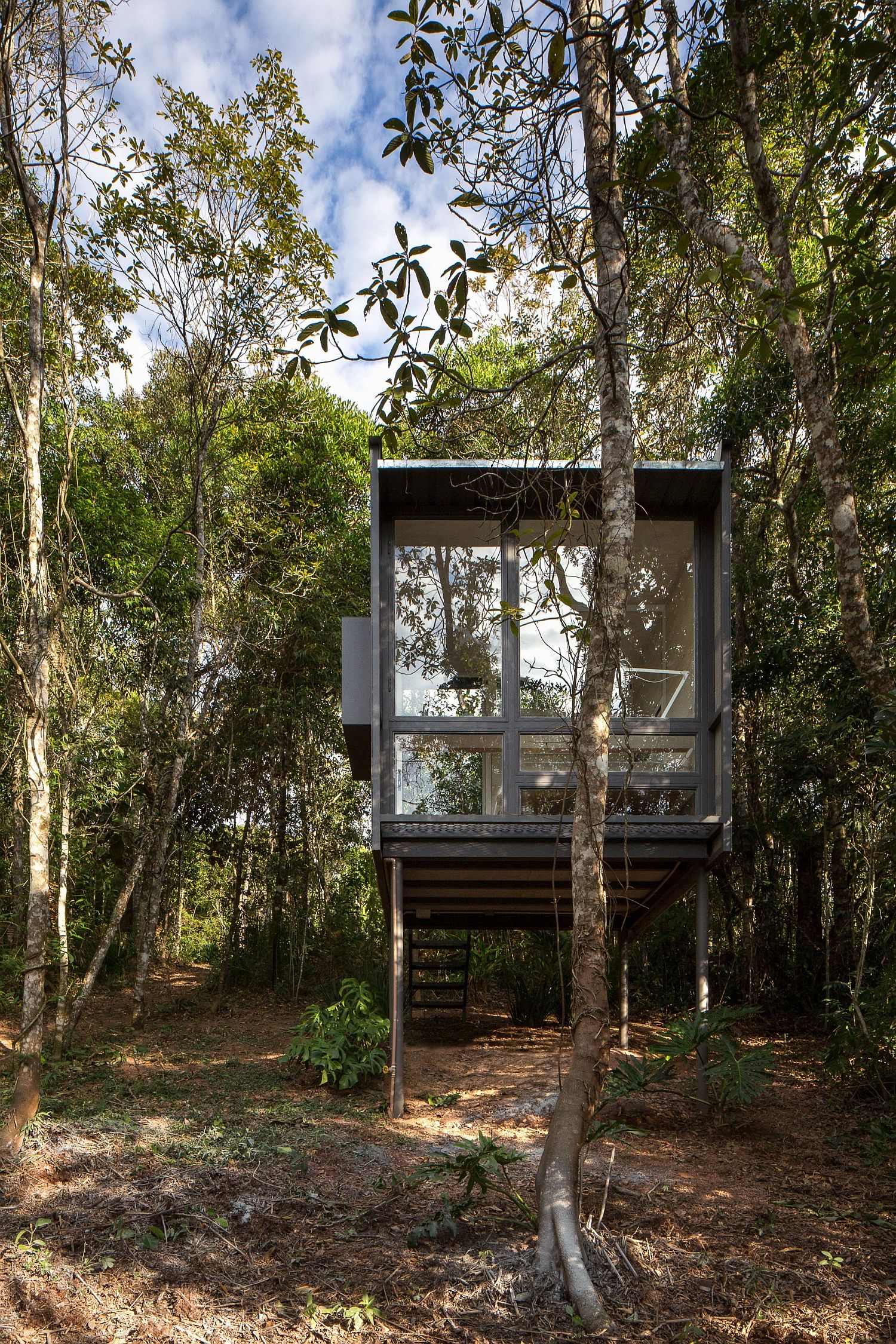 The fact that this super-small cabin offers a window into the forest canopy outside is all but given. But what it also does is reduce your dependence on technology and the constant idea that you need a lot more to be happy in your life. Take the stairs and step inside and all you will find here are a small sink, a work desk, a bed and a few storage options for your coats and boots. We love how the cabin simplifies things and with plywood panels that keep out noise and comfy design, a stay here should feel like a detox-camp for the fast-paced tech addicts! [Photography: André Scarpa]
RELATED: Exclusive Tiny Mountain Cabin Promises A Picture-Perfect Escape!
Text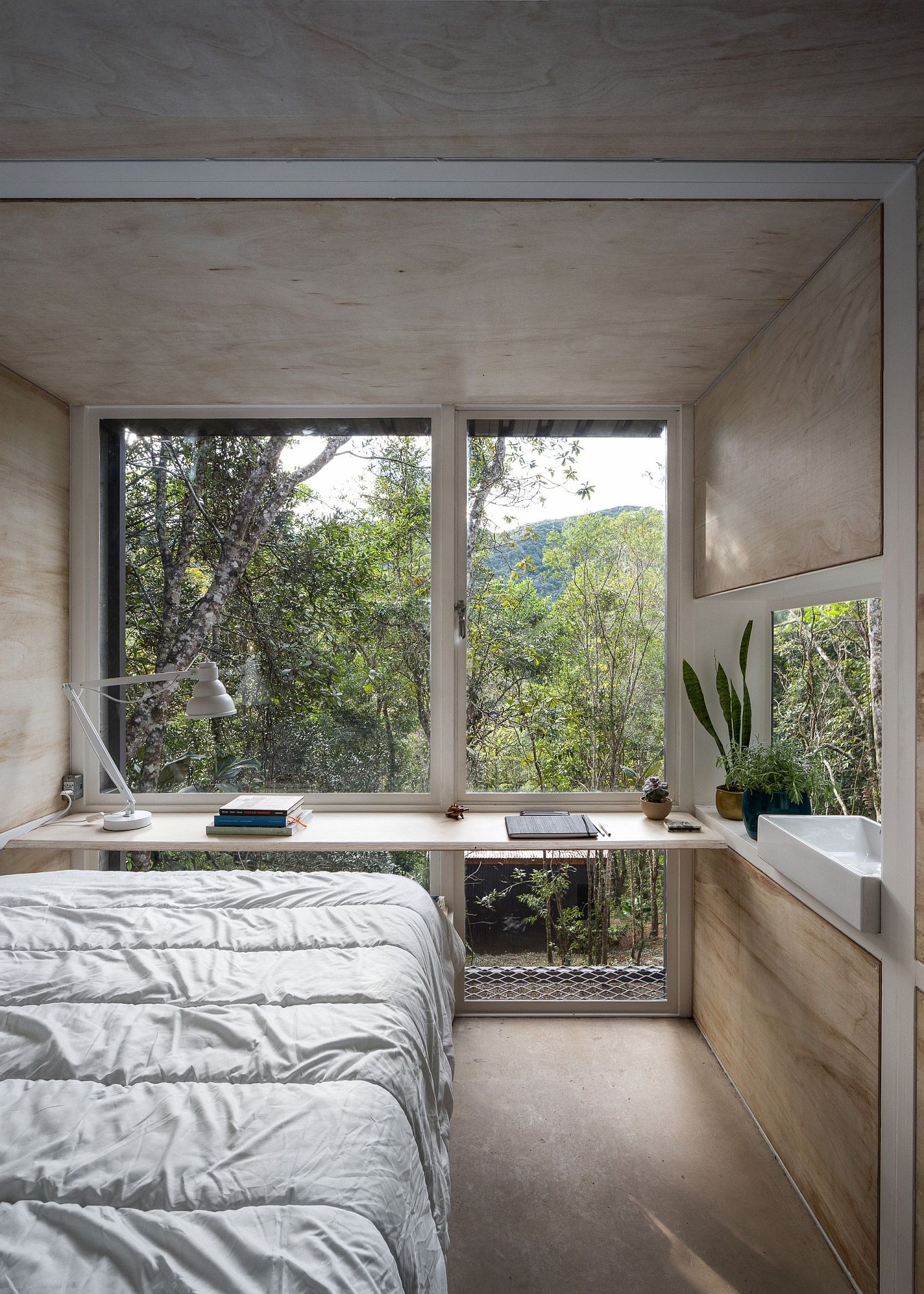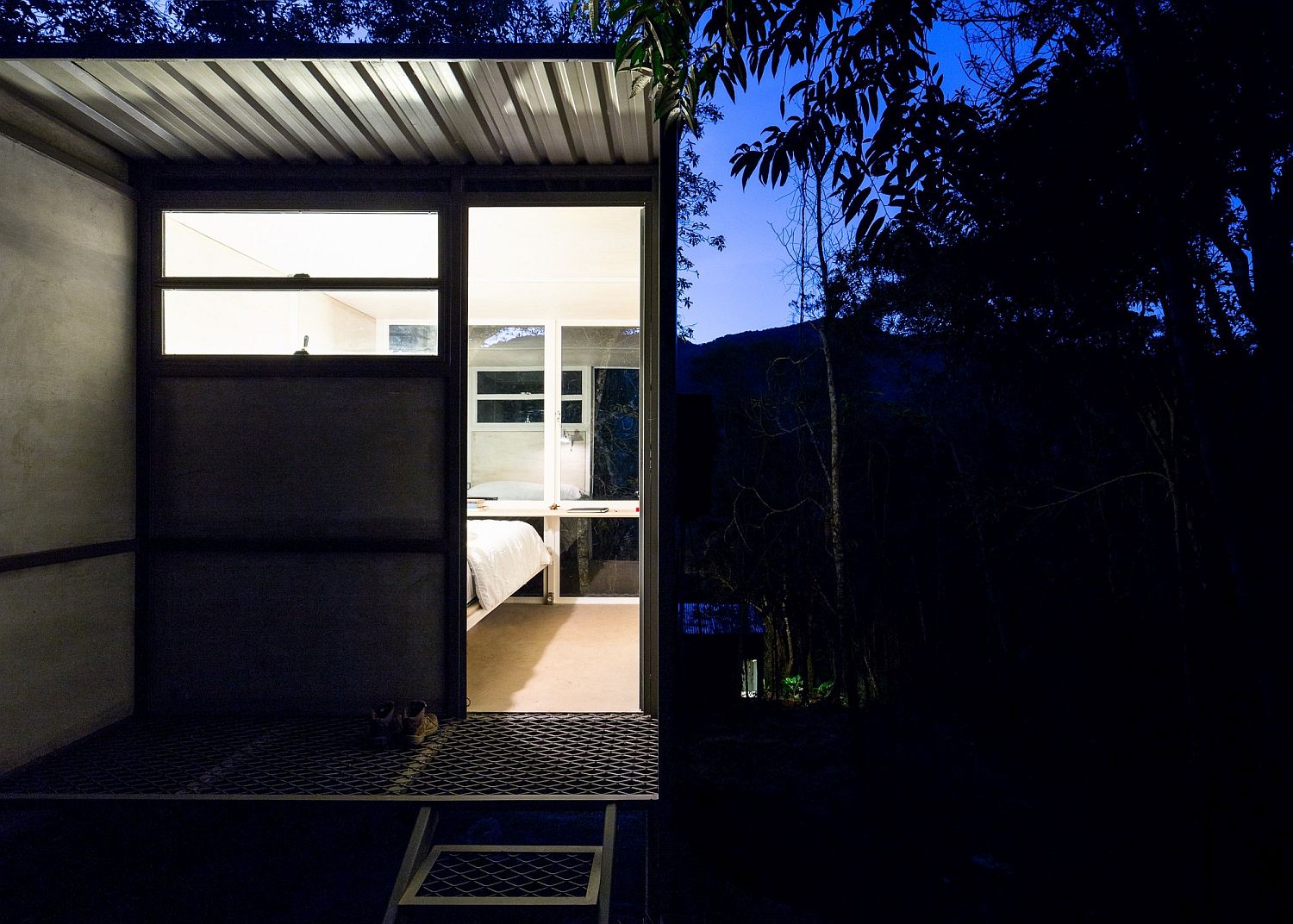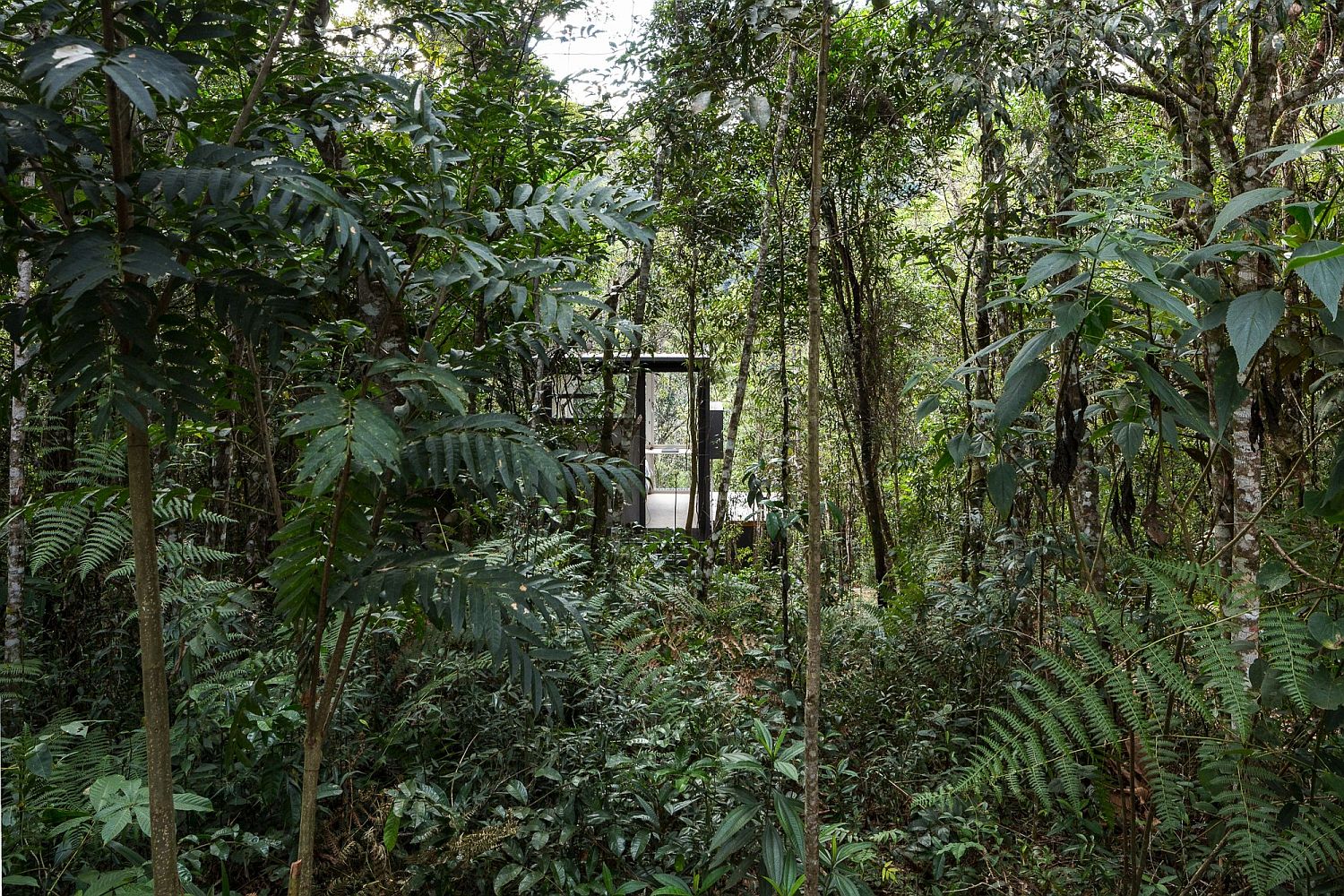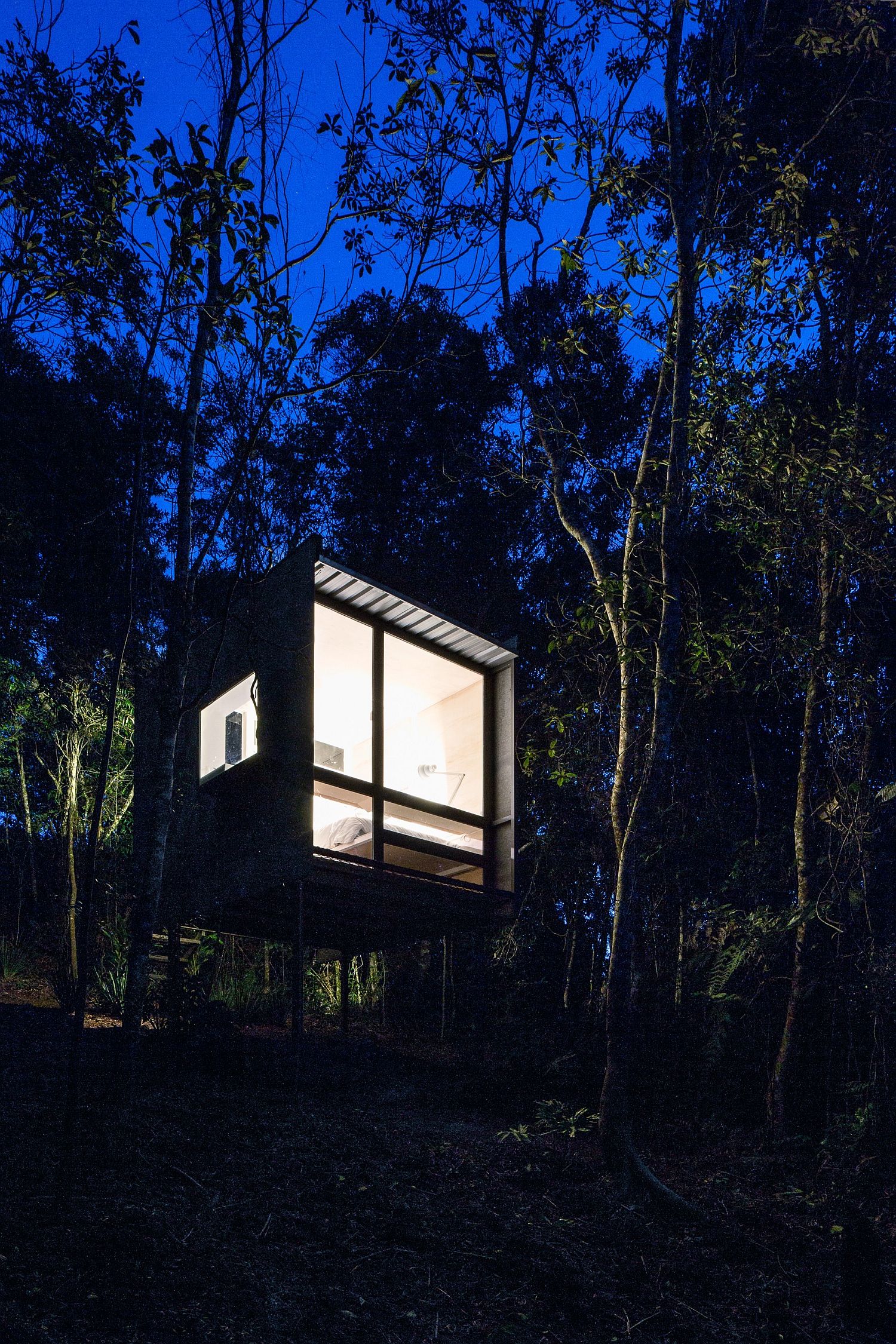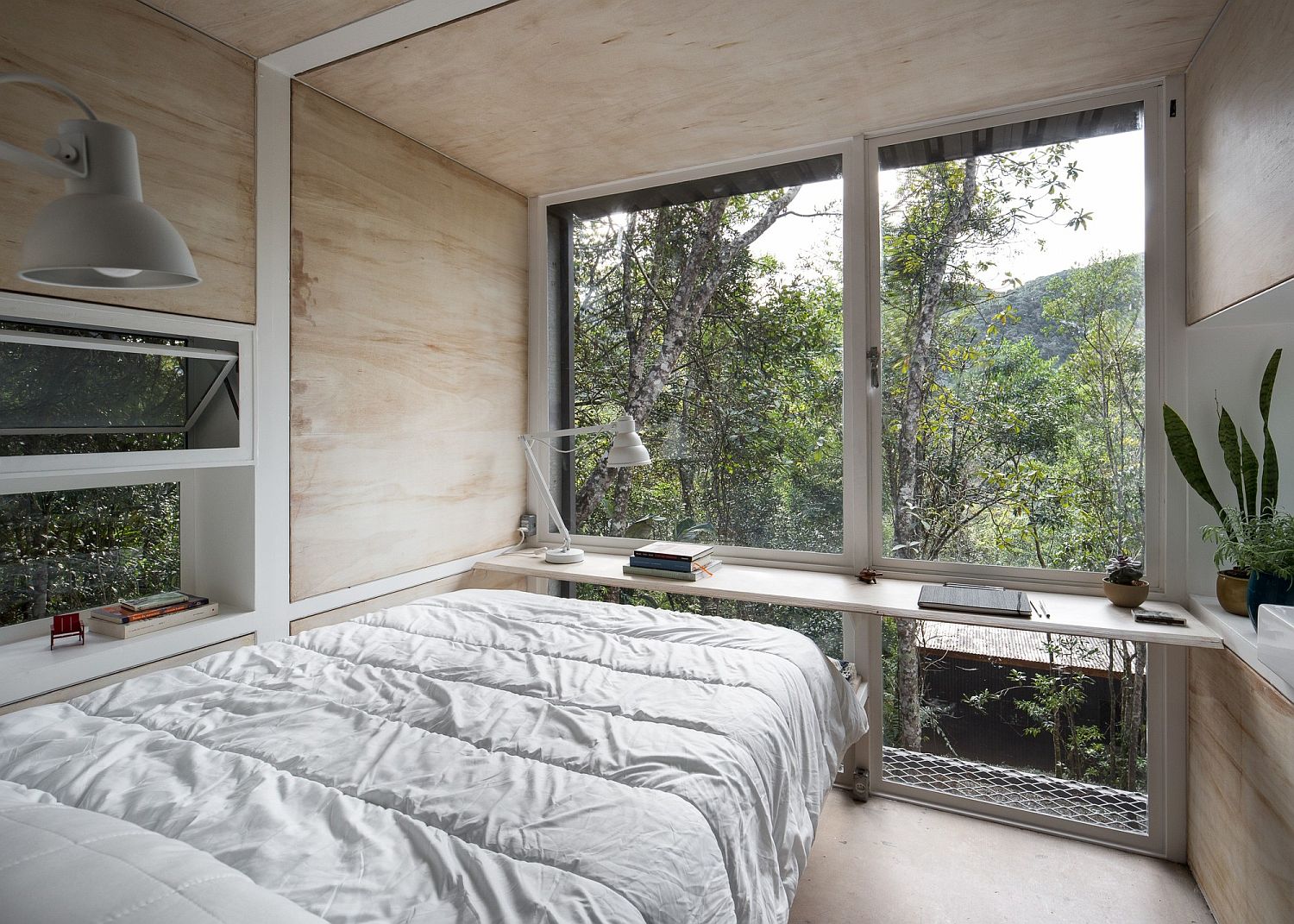 The implantation followed the criterion of existing glades in the forest, in combination of the search for the best views to the mountain across of the valley. The idea of minimal interference extends to the limit, so there is no construction for the parking area and accesses, these are made by trails on the ground.
RELATED: Discover Tranquility: Tiny Forest Retreat that Rests on Giant Boulders