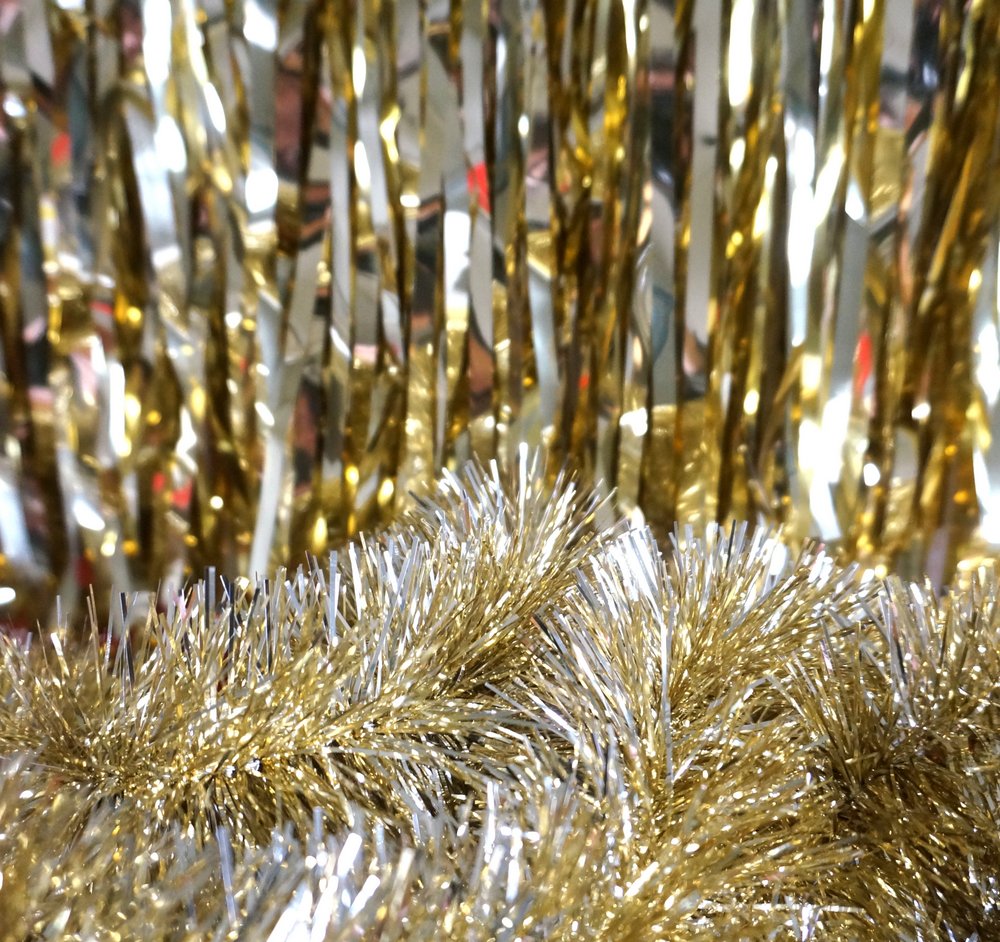 Because of gold's warm and inviting glow, it's the perfect element to enjoy throughout the holiday season. Start in the fall and let the sparkle increase as the winter holidays near! Today we're sharing a few helpful suggestions on how to decorate with gold. Ready to pile on the glimmer and shine?! From vintage collectibles to seasonal basics such as tinsel, the possibilities are endless…
*Photos and styling by Kate Simmons for Decoist
The Beauty of Brass
Let's start with a trend that doesn't show signs of letting up: brass. Brass isn't holiday-specific, so any pieces you collect can be enjoyed year-round. Plus, it's perfect for displaying in the early days of fall if you want to add a sense of warmth to your home.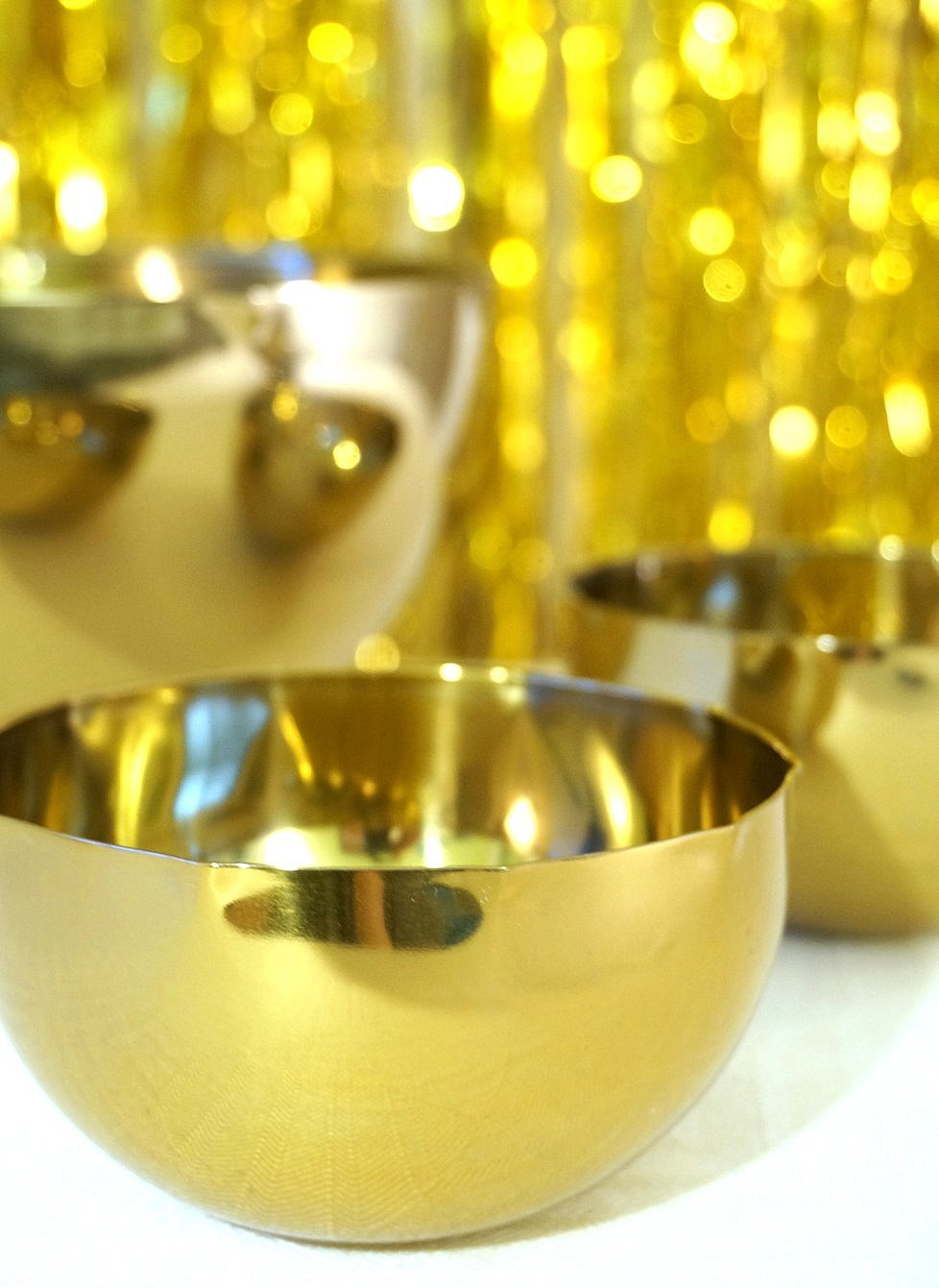 Here are a few ideas for letting brass take center stage this holiday:
Stock up on brass bowls, planters and vases.
If purchasing new furniture, opt for brass accents, such as knobs and legs.
Let the light in with brass fixtures, or go with a brass-framed mirror that reflects the light.
Purchase brass ornaments for your holiday tree.
Gold Ornaments
Speaking of ornaments, gold-toned baubles make a bold yet welcoming statement. Plus, you don't have to limit them to the tree! In fact, golden ornaments can be scattered throughout your home to add a big dose of holiday cheer. You can even start around Thanksgiving (since the metallic shine isn't as wintery as a red and green color scheme).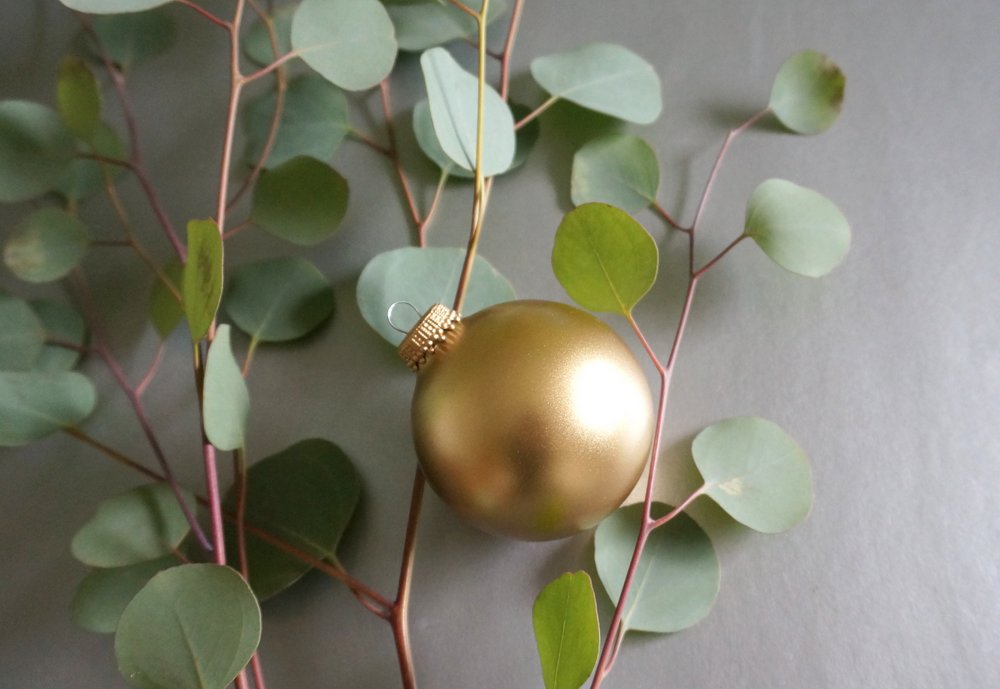 Here are a few ways to decorate with gold ornaments throughout the holidays:
Let gold take center stage on your Christmas tree, and pair the ornaments with other metallic tones such as silver, rose gold and bronze.
Add gold ornaments to holiday greenery such as wreaths and garlands for an extra shine.
Place gold ball ornaments in a bowl for a holiday centerpiece.
Make a holiday "table runner" out of greenery and gold ornaments (if the greenery will be near food, ensure that it's food safe).
The All-Gold Wreath
One BIG holiday design trend that has emerged in the last few years is the all-gold wreath. The foliage is gold. Ribbons are gold. Even the floral wire can be gold if you want to be cohesive! The wreath below is one we created (this year we turned it upside down for a different look). You can check out the full DIY here.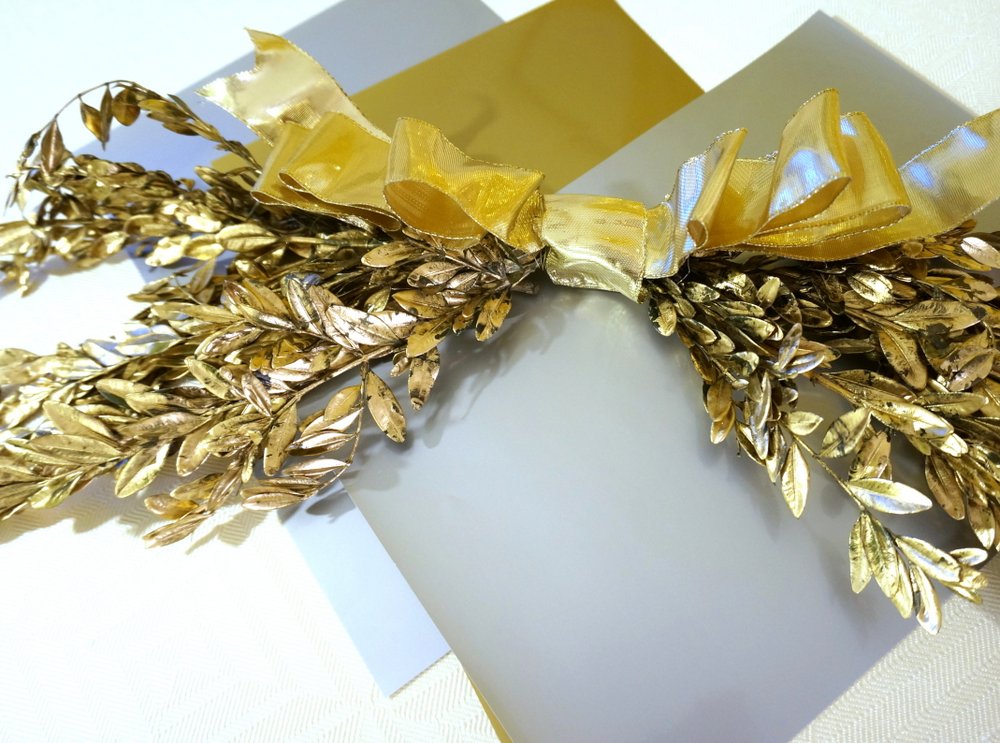 Here are a few great places to hang holiday wreaths, especially those of the gold variety…
on the front door
on interior doors
on cabinet doors
on windows
on stair railings
on mirrors
Tinsel Territory
Tinsel has made a bit of a comeback in the design blogging community. Once dismissed as a cheap holiday decoration, it's now being used in a slew of creative projects to add just the right amount of twinkle and shine.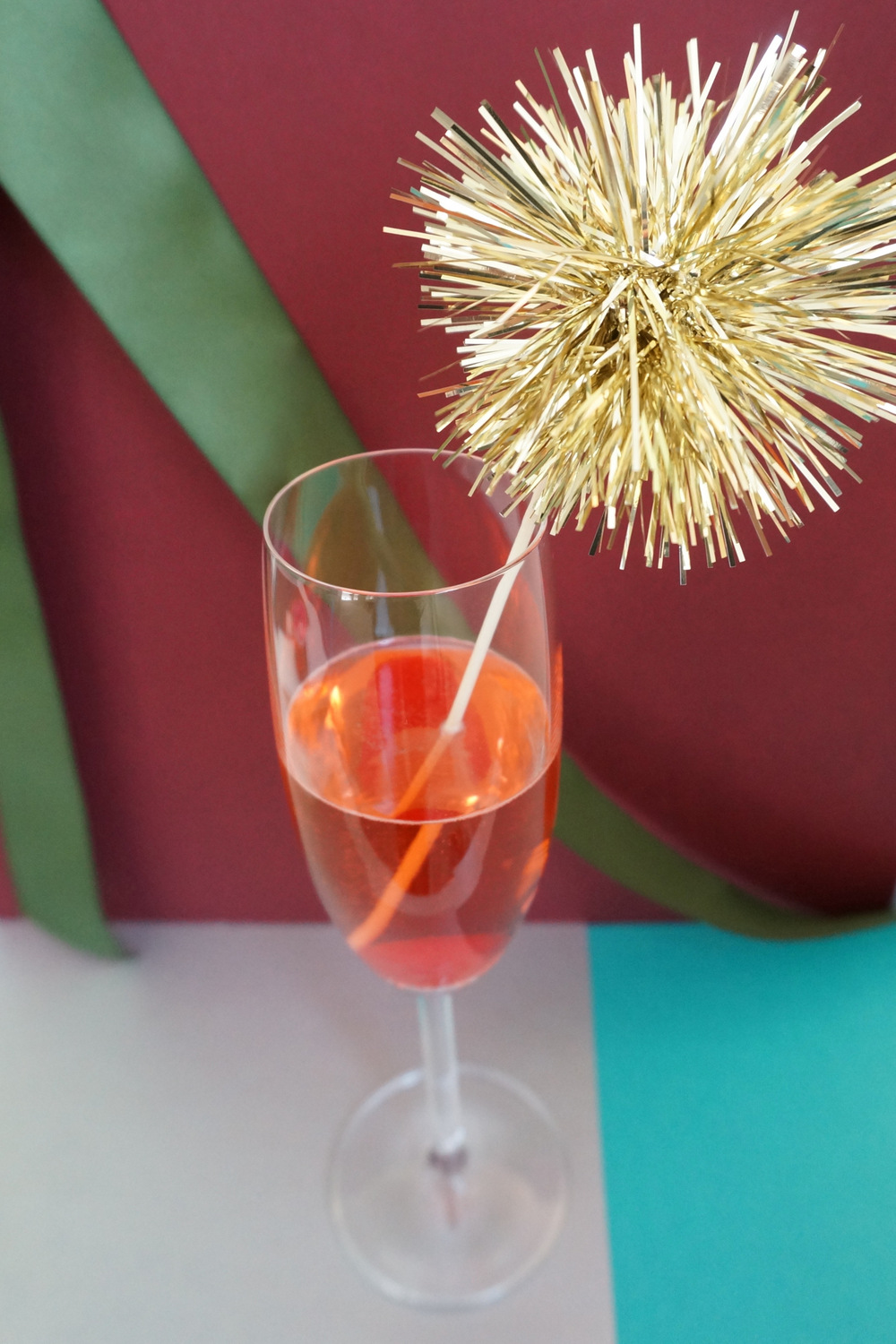 Here are a few clever ways to use tinsel garland this holiday:
Snip off one-inch segments and use a dab of hot glue to attach them to the end of a cocktail stirrer (shown above).
Wrap tinsel around the base of cake stands for a sparkling foundation.
Stuff clear glass ball ornaments with a snippet of tinsel for a glassy, glimmering shine.
Attach tinsel garland to large posterboard letters and numbers to create a sign/banner (2018 in tinsel is perfect for a New Year's decoration)!
Gold Flatware
If you haven't yet taken the gold flatware plunge, rest assured that there are many ways to sample the style without committing to a full set. If you're feeling adventurous, you'll love the way gold-toned forks, spoons and knives will dress up your table this fall and winter! Retailers such as Crate & Barrel have beautiful selections, so if your flatware needs an update, the time is right for a warm glow at the table.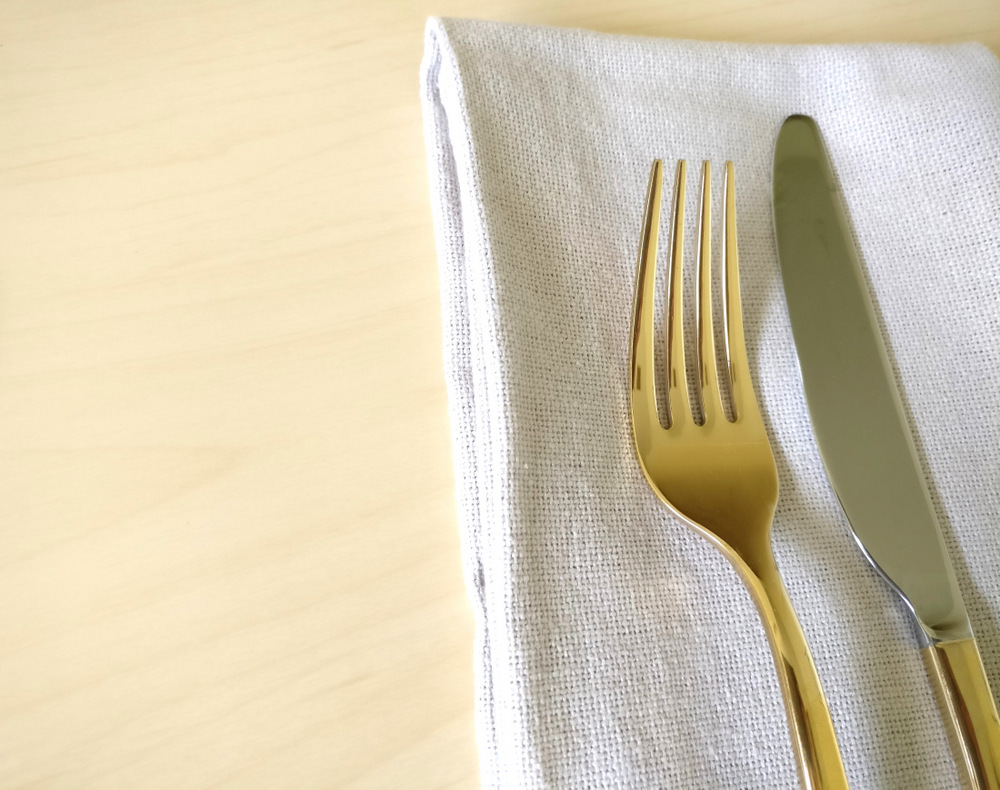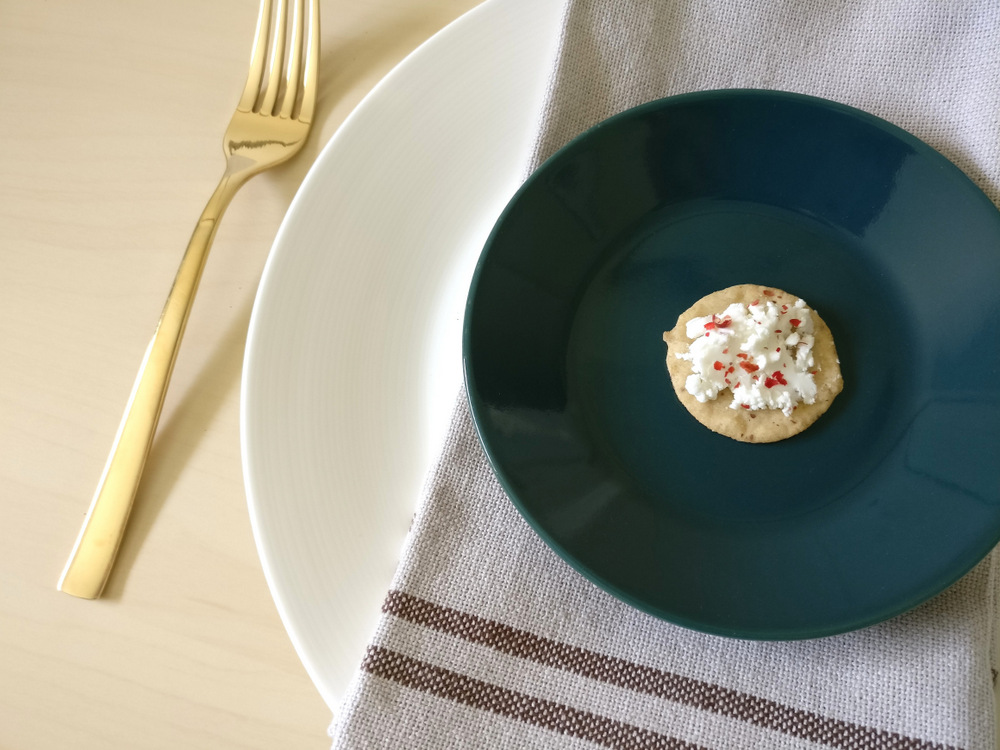 Here are a few suggestions for adding gold tableware to the mix:
Purchase gold-toned appetizer forks for an affordable warm glow.
Add a few gold serving utensils for a holiday-perfect look.
Buy 2-4 sets of gold flatware to test the waters.
Take the plunge and add an entire supply of gold flatware to your utensil drawer!
Vintage Collectibles
Many vintage pieces have gold-toned accents, from Midcentury bowls to trays and dishes from designers such as Georges Briard. Like the brass decor mentioned at the top of the post, vintage pieces with gold flair can be displayed year-round. Plus, once people know you collect them, they just might gift you with a few treasures (or at least be on the lookout for you when they're thrifting).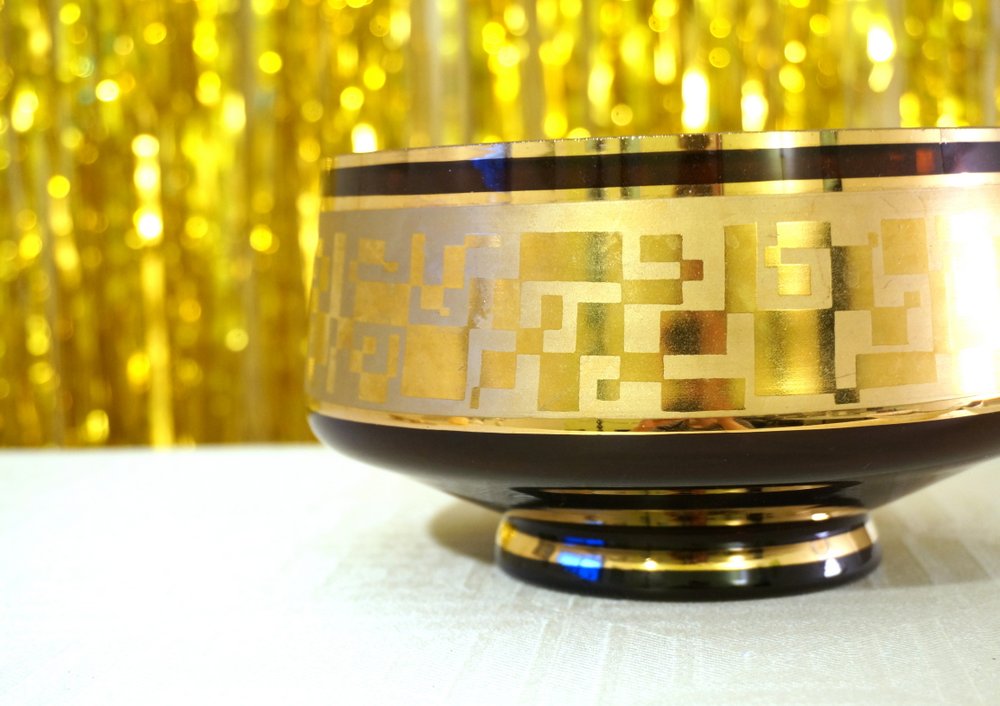 Gold-toned receptacles can be filled with greenery, ornaments and pine cones over the holidays to create interesting centerpieces and focal points. Here are a few places to hunt for vintage items:
garage sales
estate sales
antique malls
antique festivals
thrift stores, such as Goodwill
online marketplaces, such as eBay and Etsy
We hope today's post has been helpful in inspiring you as you decorate this holiday season. Don't be afraid to revel in the golden glow as you deck your halls!