Townhouses in Vietnam definitely have a different appeal when compared to many others in the west, with a strong tinge of 'Southeast Asian colonial architecture' still shaping the core of many of these structures. Located in the busy city of Saigon, this gorgeous townhouse revamped and re-envisioned by MM++ architects turns this traditional design into a modern delight that is sprinkled with a healthy dose of industrial panache and a hint of minimal magic! The lower level of the townhouse features unique wooden shutters that fold up to reveal the open lower level.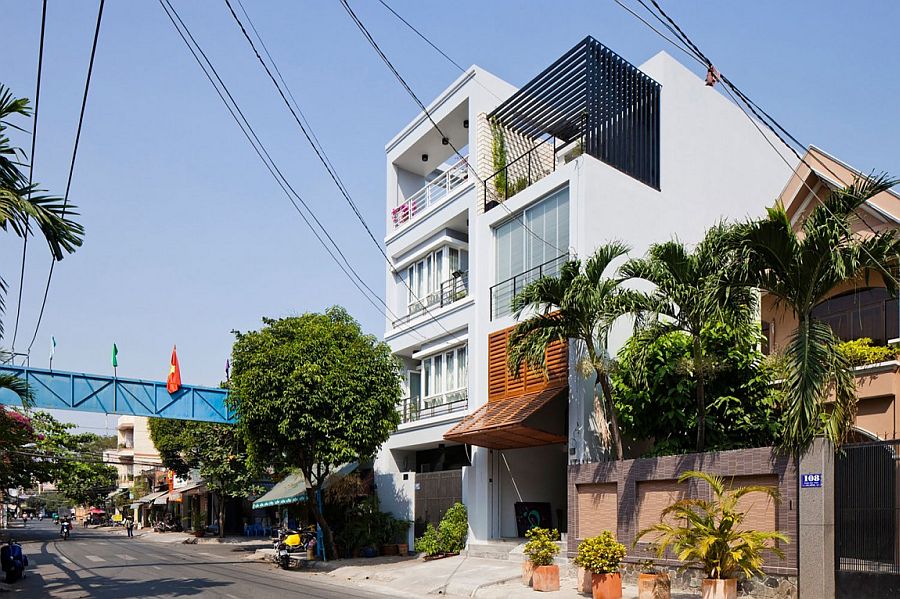 Normally utilized for commercial, the new interior also contains a cool kitchen and dining area that make the most of the bright and cheerful setting. A central light tube that is common in homes in the city ensures that there is never a dull moment in here, even as additional skylights shape lovely, green nooks that house indoor plants. Essentially the creative 4-story house brings together a bit of modern comfort, classic charm and natural freshness without ever committing to a single style fully! An industrial staircase and the use of concrete walls adds to the textural contrast, even as the bedrooms showcase unassuming minimalism. [Photography: Hiroyuki Oki]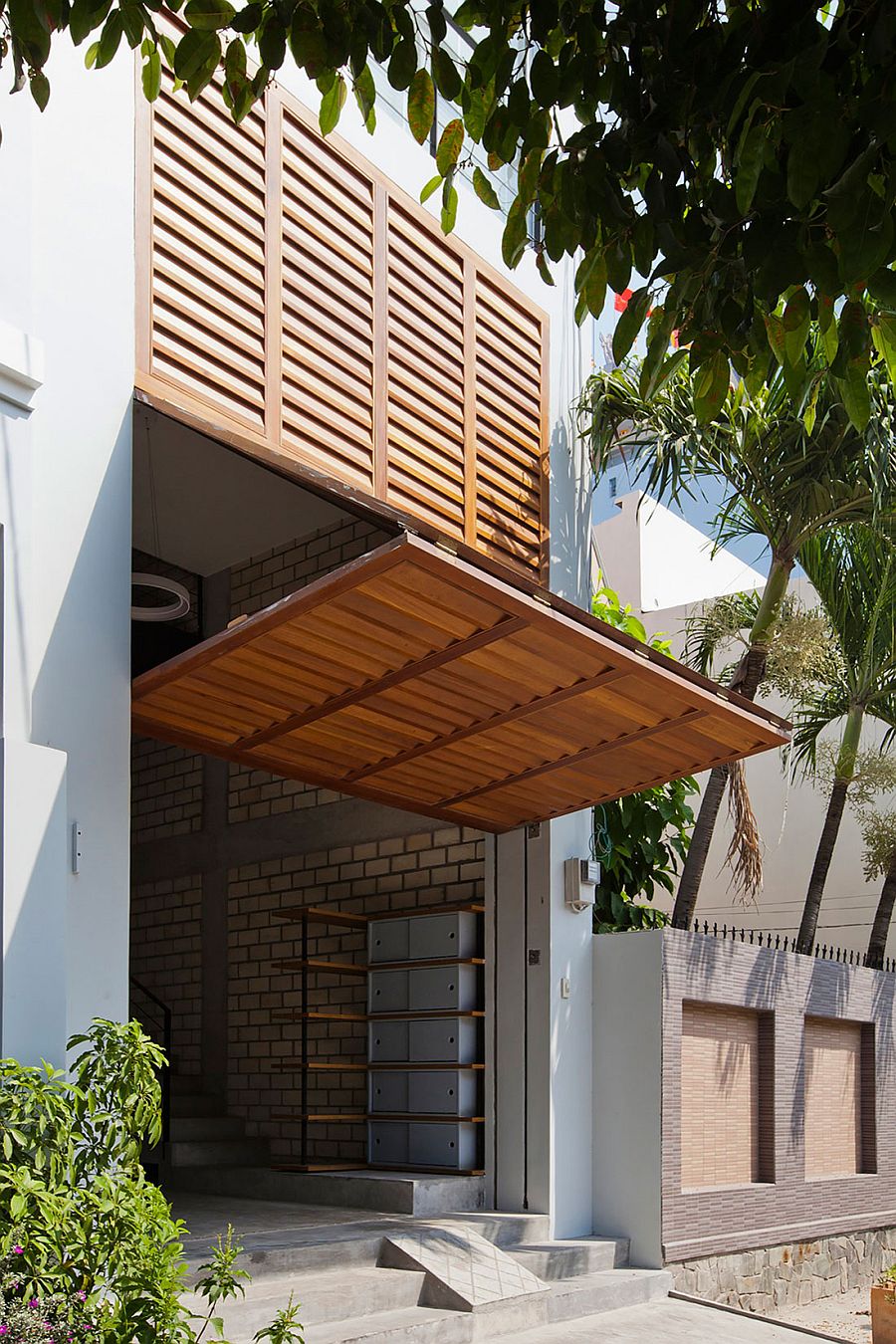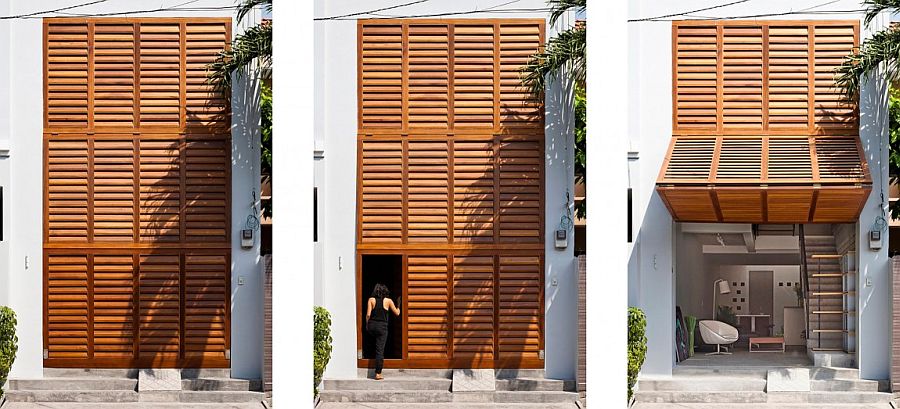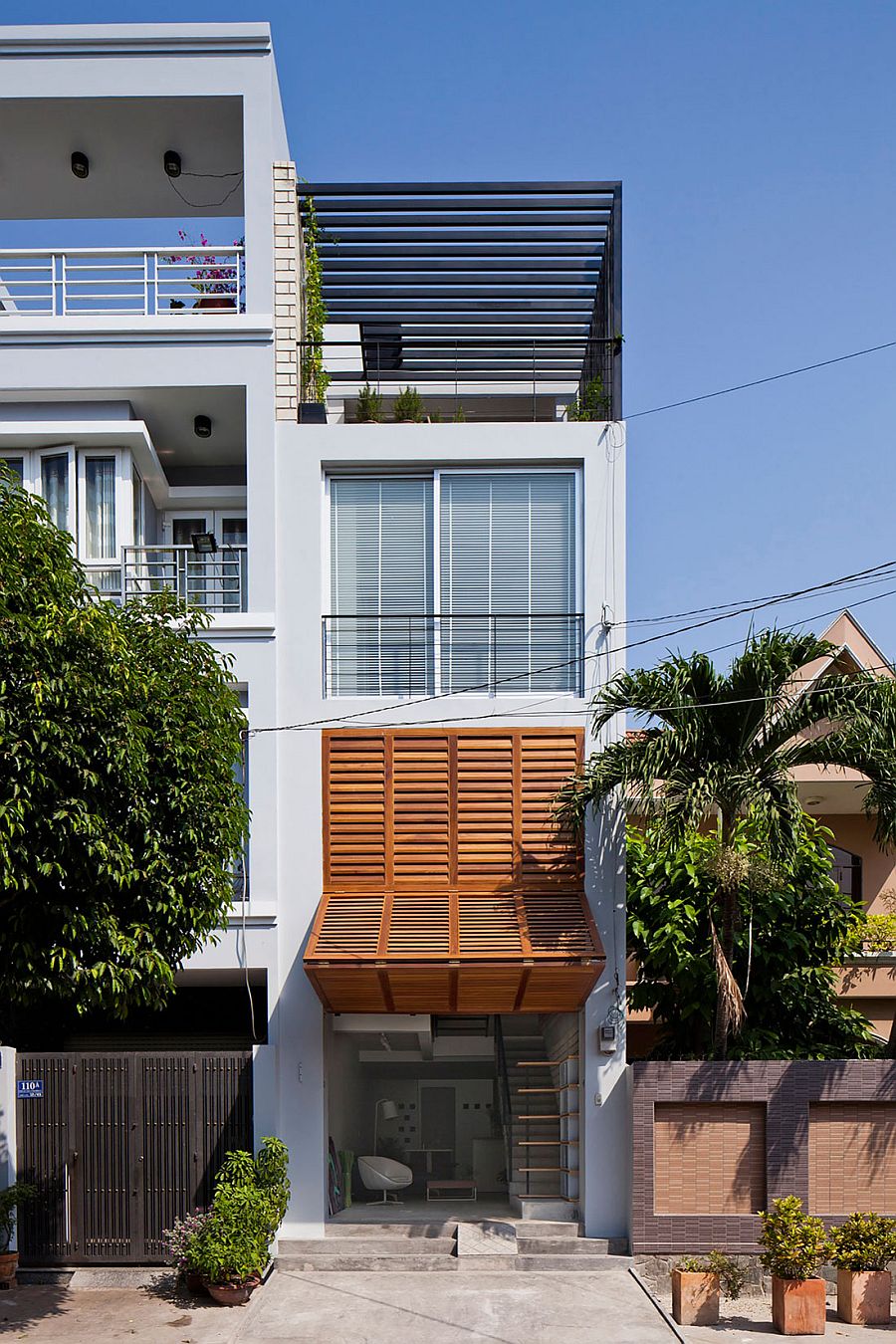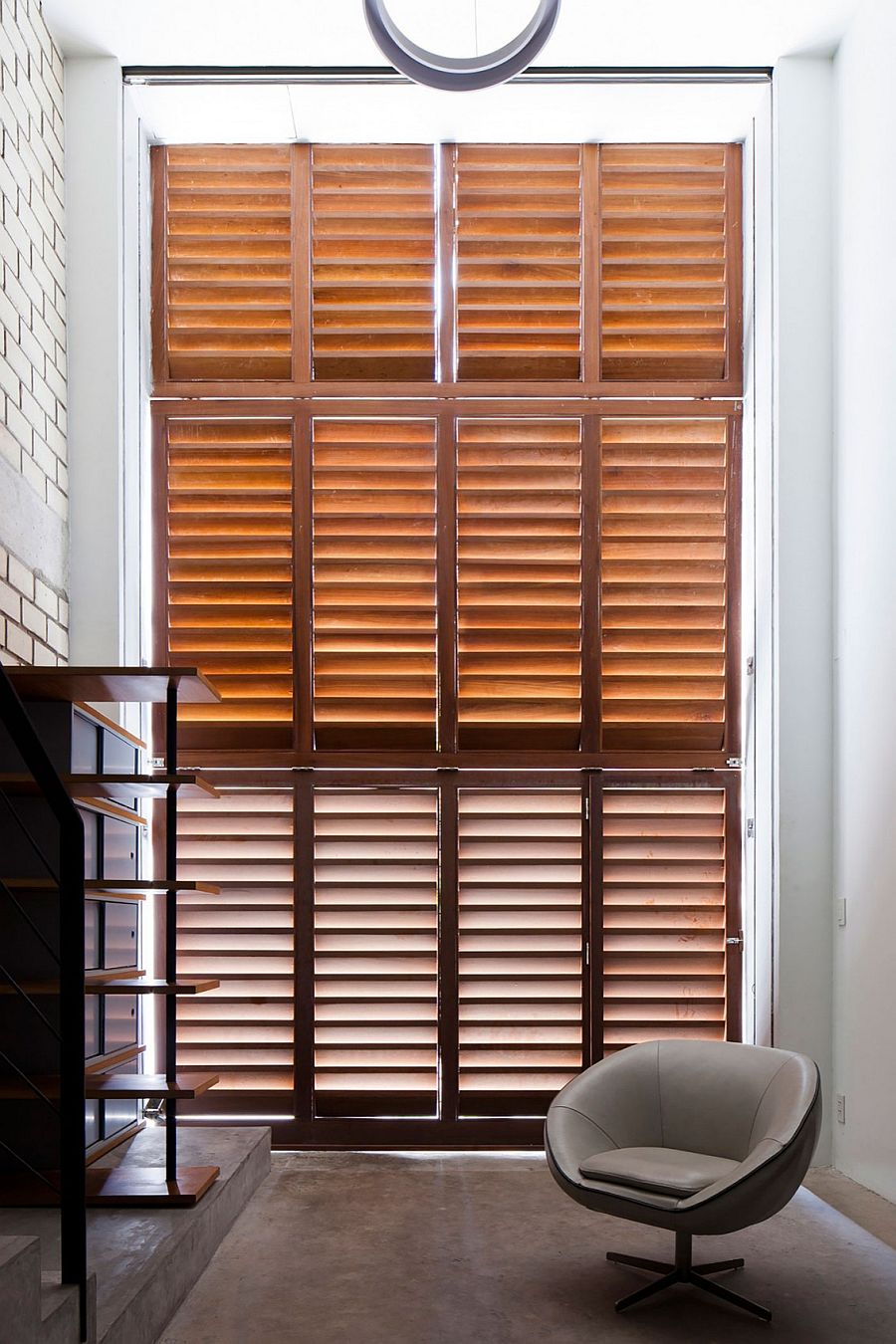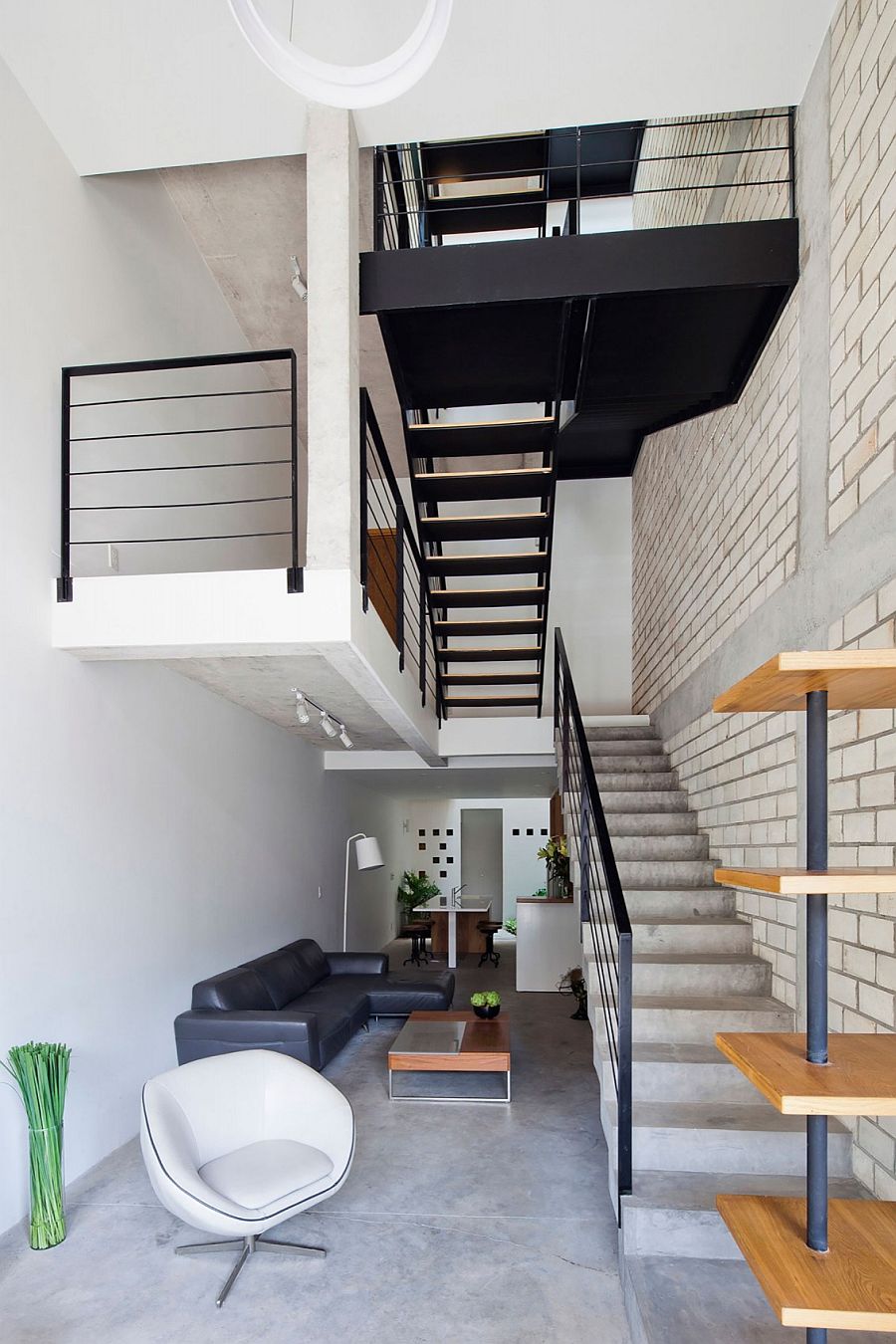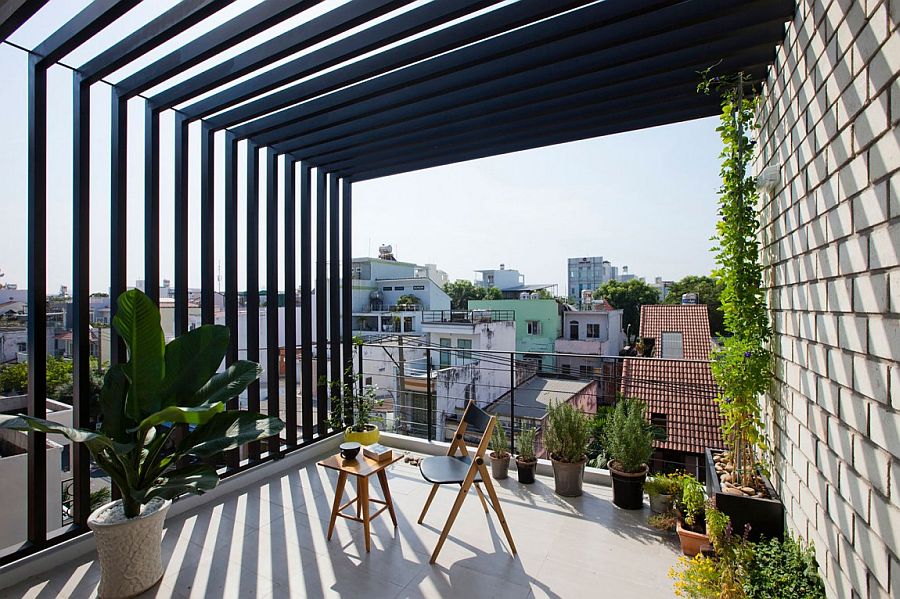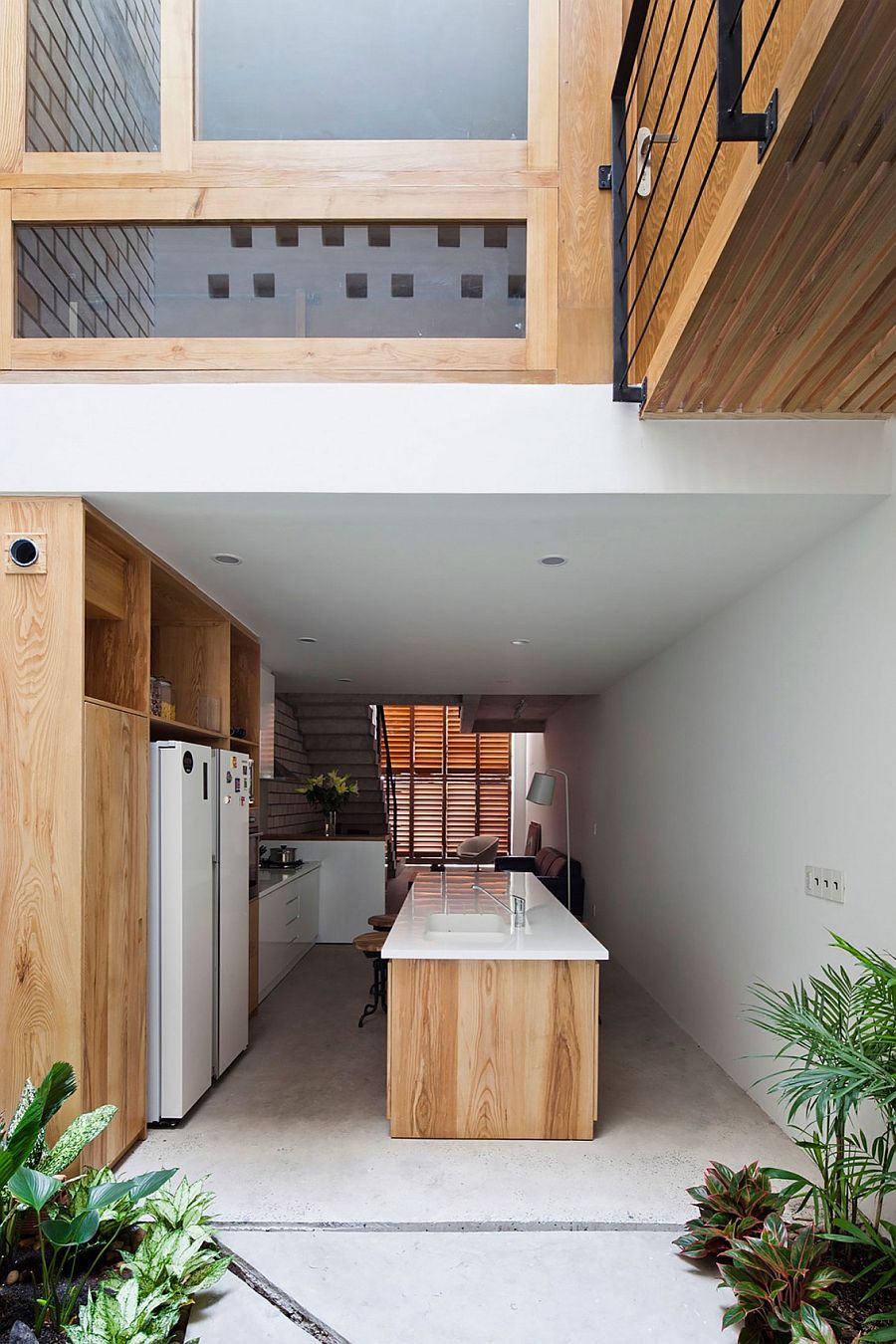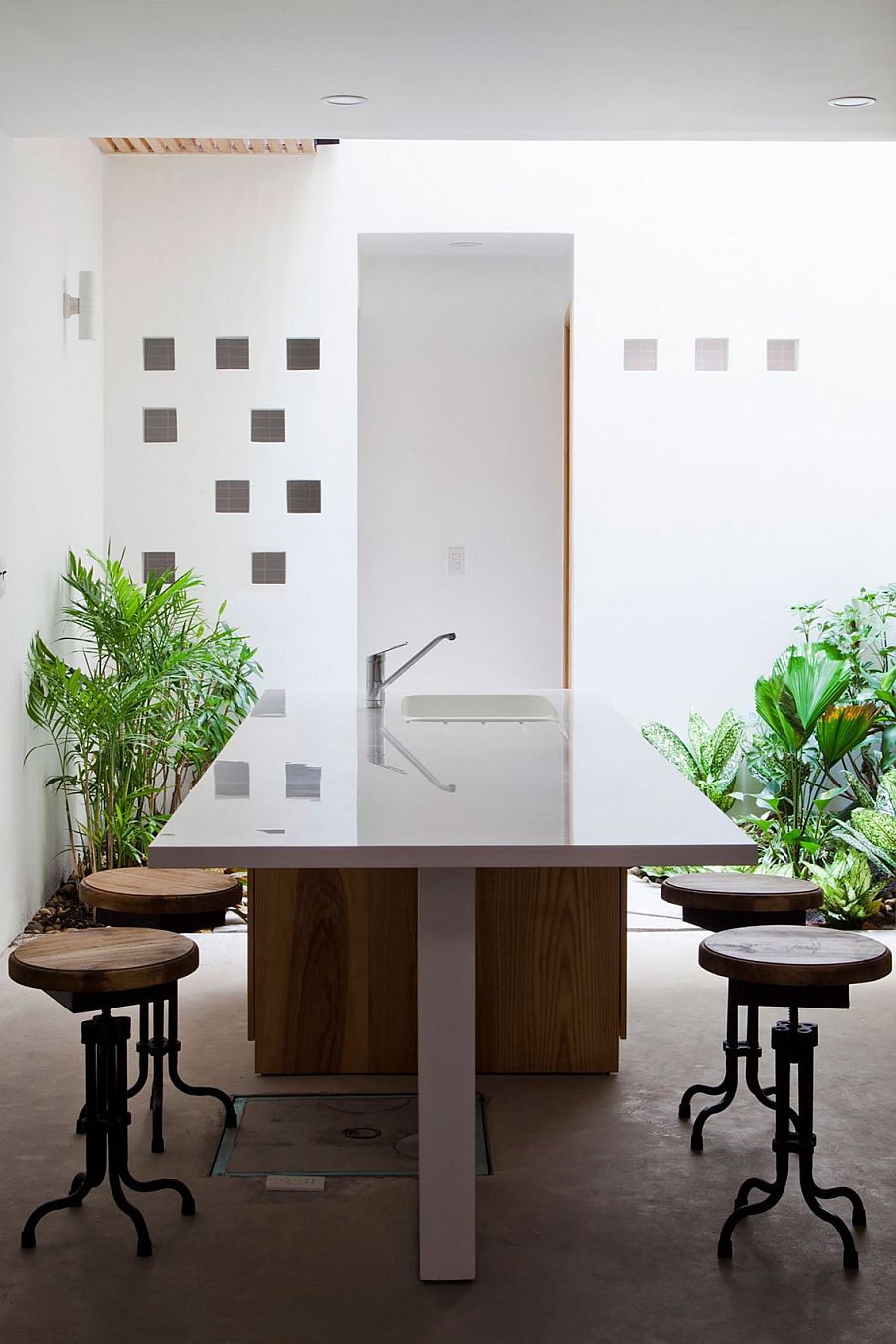 This project proposes a minimalistic and contemporary approach of the traditional shop house typology. Like a typical Vietnamese townhouse, the front part of the ground floor is potentially dedicated to business activity during the day, fully open onto the sidewalk, while it's also used as the owner's residence.