Right in the heart of summer, you should be enjoying summer barbecues and warm nights under the stars. Perhaps you are already enjoying the barbecues, but not the ones hosted by you. You'd really love to have friends and family over, but you just don't have space for it. It's possible you only have a city balcony or tiny courtyard. Not to worry, here are several garden and patio design inspirations for small spaces that will make that tiny space seem more significant and help you enjoy your summer experience. At the very least, you can look forward to the personal daytime retreats or starry night get-together you'll have next summer!
Faux Grass
If you have a balcony or an urban patio, getting faux grass to decorate your space will create that natural lawn or garden feel. To get it looking as realistic as possible, be sure to lay the grass down on a defined area. Take care to trim the grass just right and get rid of harsh edges. With proper installation, you might just get everyone thinking the grass is real. Whatever you do, make your faux grass look more natural than faux. This Grass Carpet will do wonders for your space.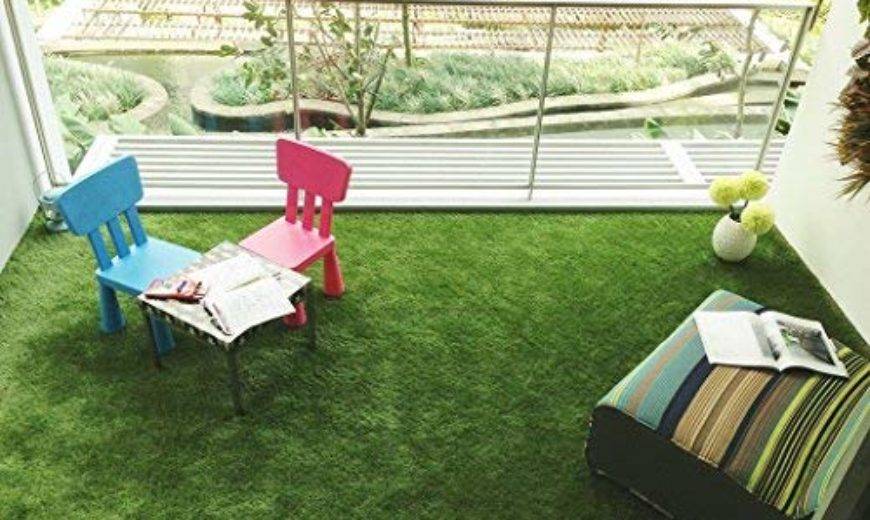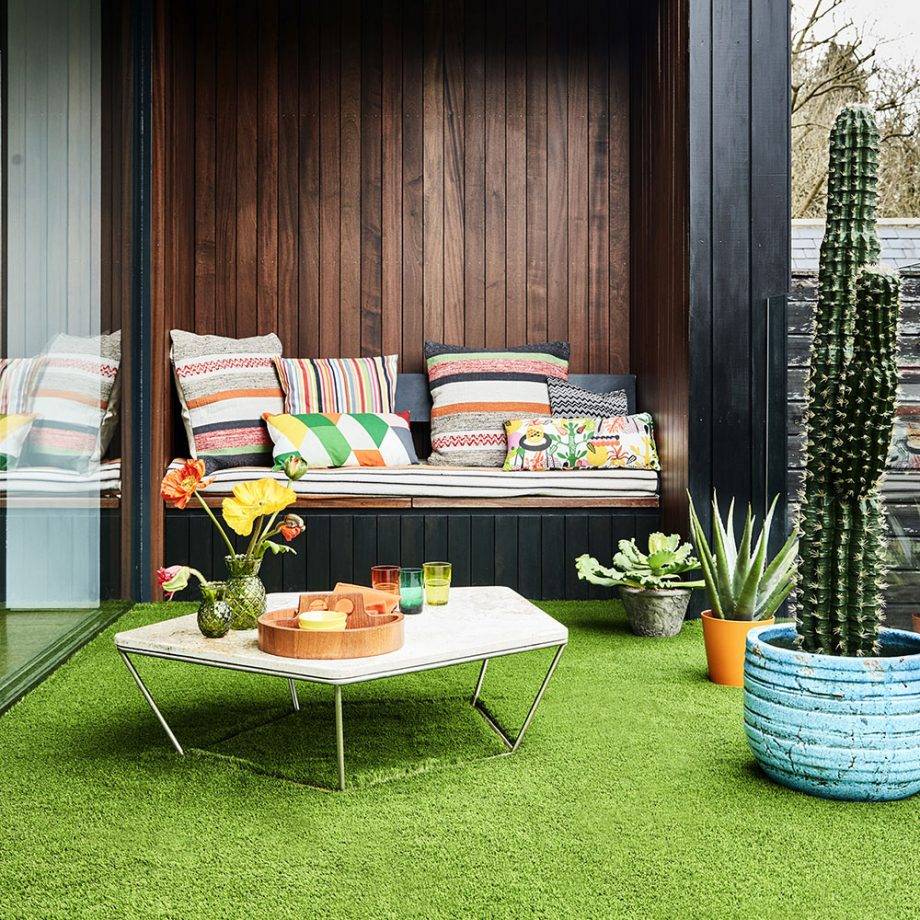 Container Garden
While you can create a beautiful outdoor garden with a limited amount of space, a container garden will work best if that space is a balcony or a small courtyard. Container gardens are essential for plants, especially where it is a challenge to come across open ground. With your plants and flowers elegantly arranged in small containers, you will have room to move things around and create a unique sitting area fit for your visitors.
The beautiful thing is you can get your balcony garden set up without spending a fortune. This beautiful balcony garden set up by John Doug Taylor can be replicated by getting pots and plant combinations at places like Home Depot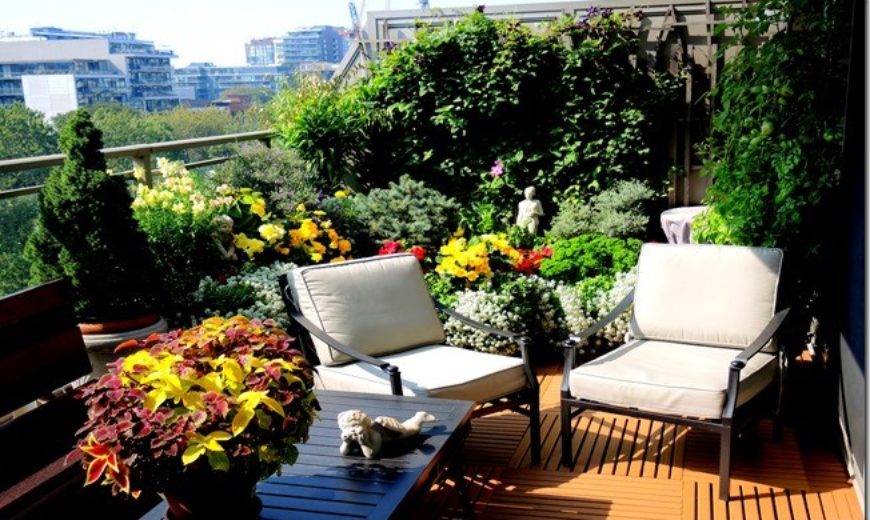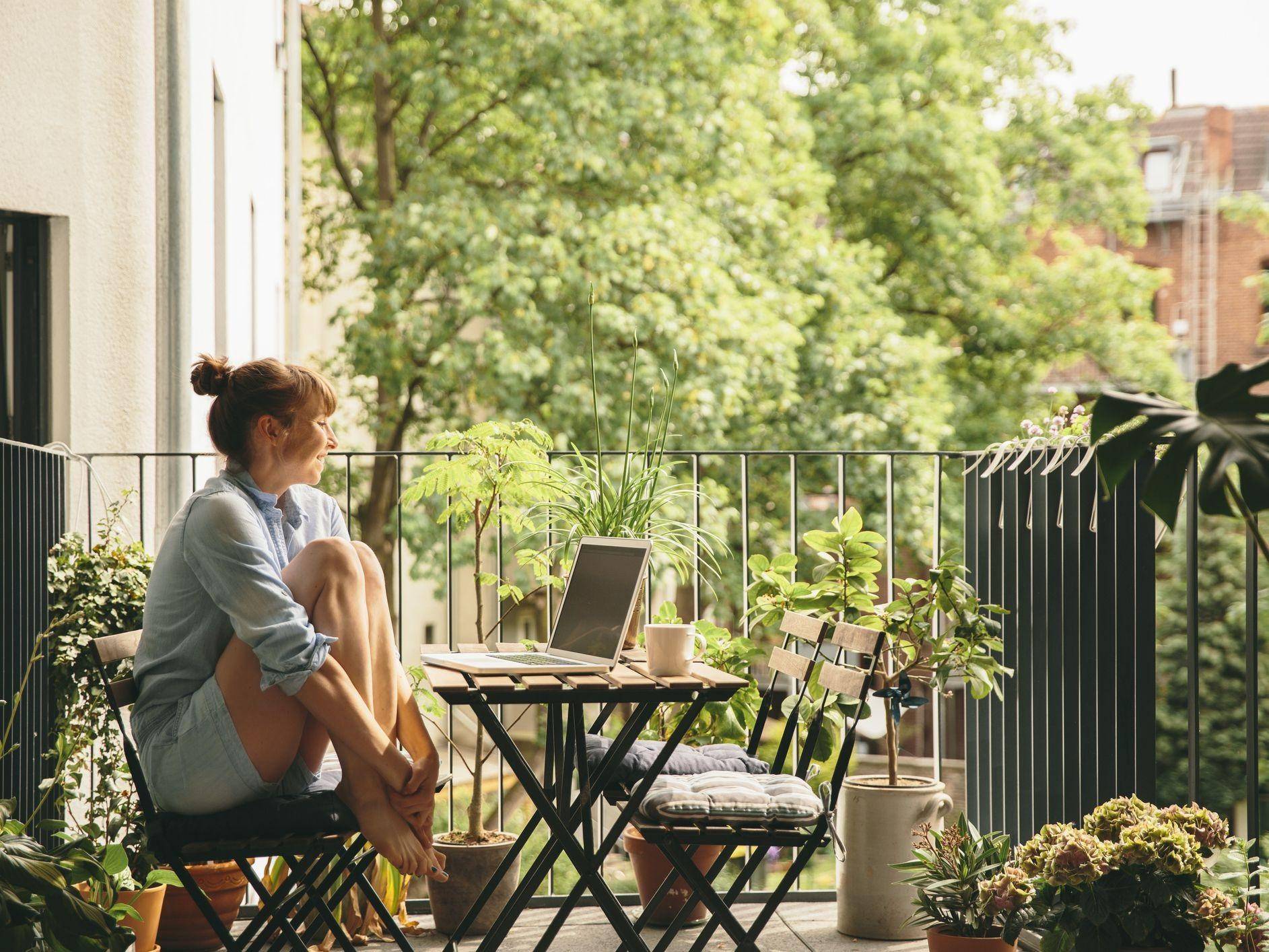 Convertible Fire Pit Tables
Recently, fire pit tables have been growing in popularity for their multipurpose quality. The double-duty furniture is perfect for an evening with loved ones. Its additional tabletop covering the fire pit when it's not in use is ideal for outdoor dining. And just after dinner, you can light up the fire and enjoy your s'mores as dessert. Very functional but still stylish! This simple piece of furniture is enough to create a huge difference on your patio. Walmart has got some classic varieties for you to select from.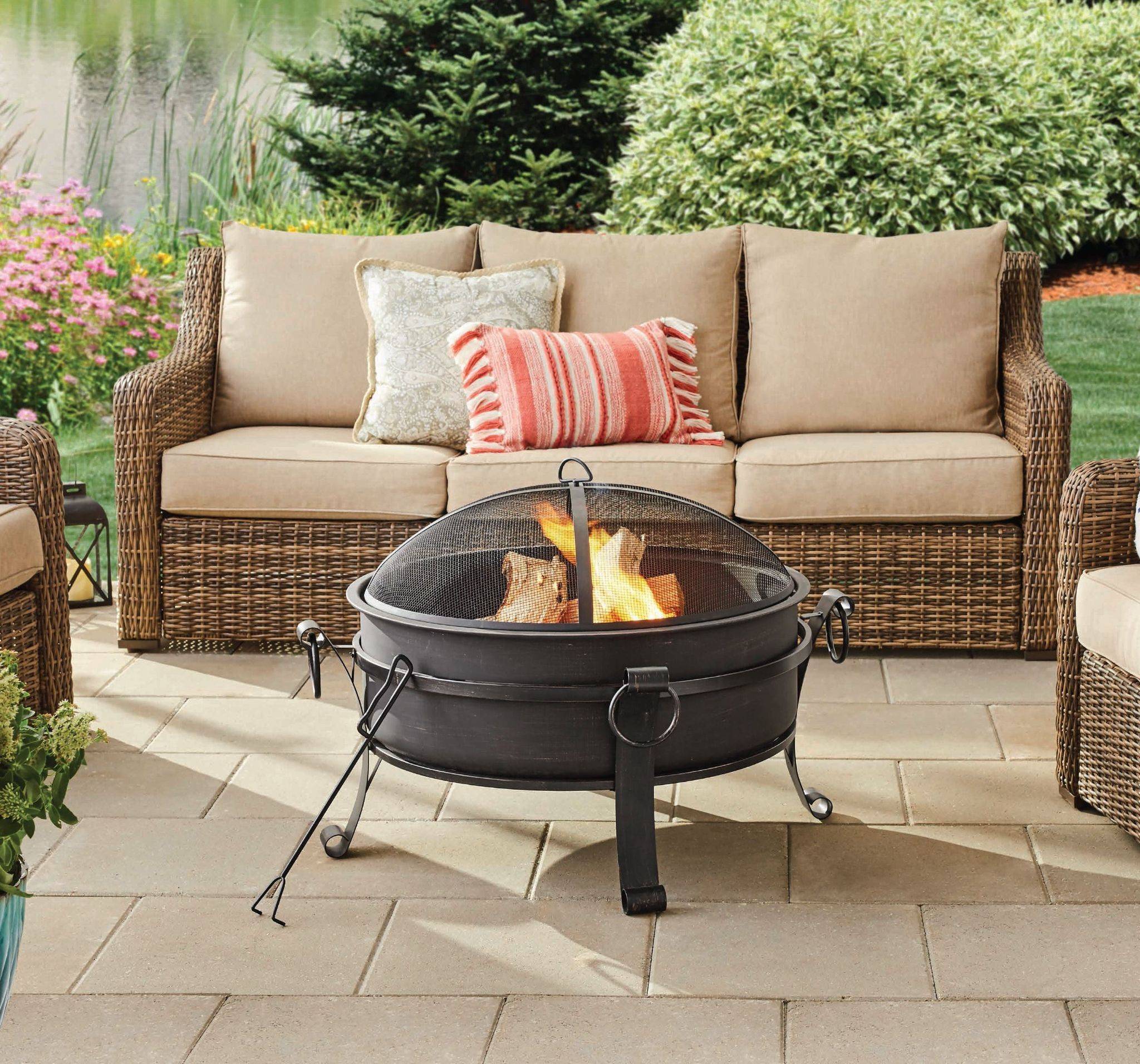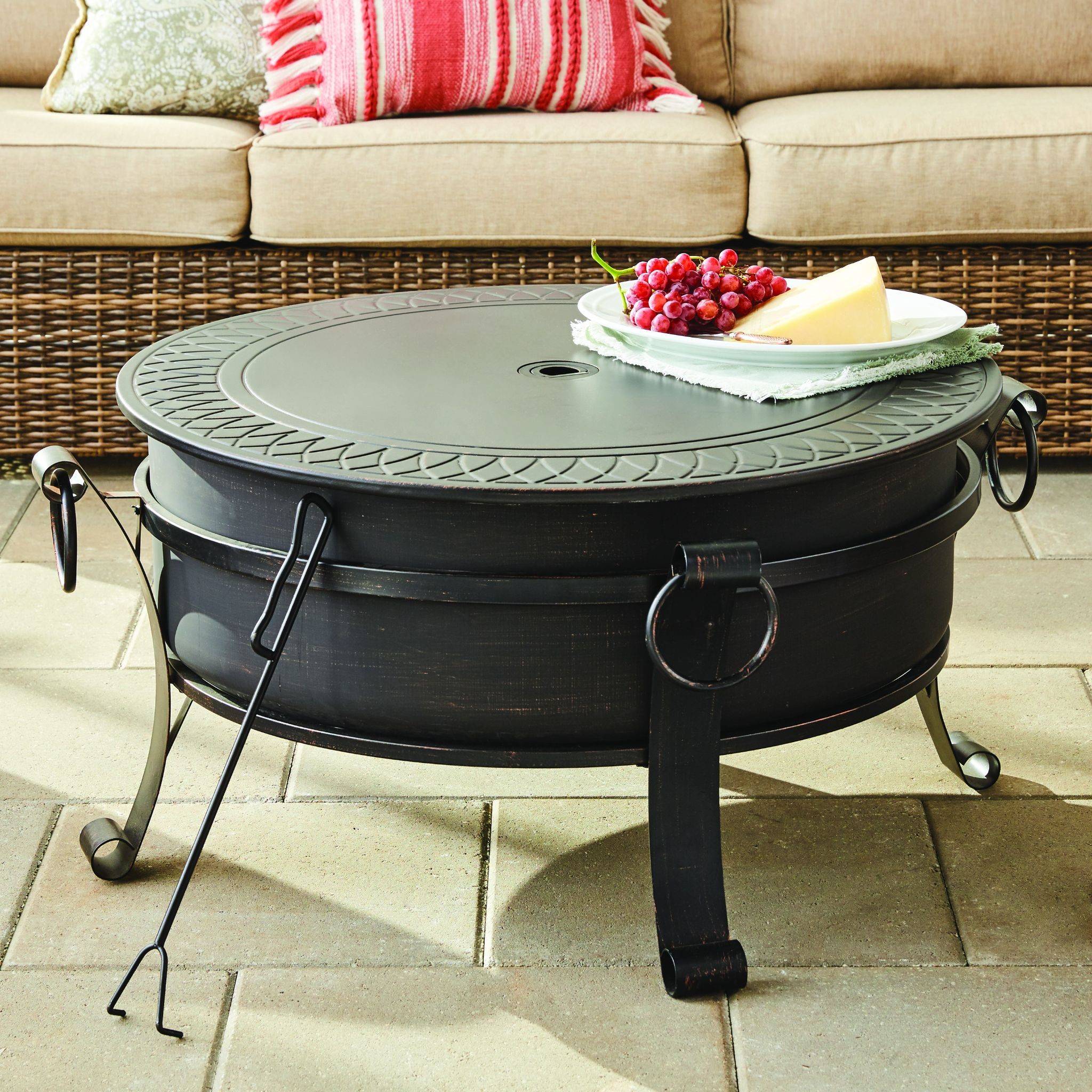 And in case you're concerned about getting the perfect accompaniment for your fire pit, Home Depot offers this beautiful set complete with four cushioned chairs.
Outdoor Umbrella
It's summer, the sun is beating down hard, but you still want to enjoy the fresh air and beautiful scenery. Your solution? Get a patio or backyard umbrella to protect you from the harsh sun. Outdoor umbrellas are both a stylish and healthy choice, as it is believed that umbrellas help block 77 percent of UV rays. While selecting your umbrella, ensure you choose one that is tiltable and water-resistant for ease and durability.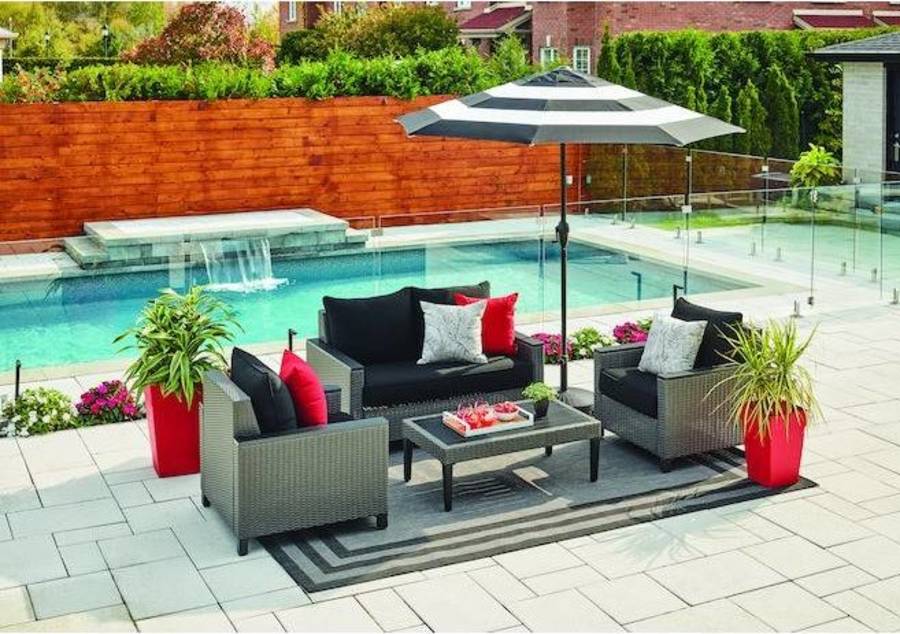 Also, you can easily recreate these setups sighted on Architectural Digest in the small space you have. Of course, the size of the umbrella can depend on the available space.