Even though the summer is coming to a close there is still plenty of time to enjoy your outdoor home. In fact, the fall for some is a more ideal time to entertain, as the temperatures are more enjoyable, and fall activities especially dining and hanging out a barbecue are wonderful at this time of year.
Summer kitchens or barbecue areas that are built into your patio, lanai or backyard home are ideal because they allow for entertaining at any time and they look fabulous when entertaining. Here are some tips for creating your ideal outdoor summer kitchen this fall.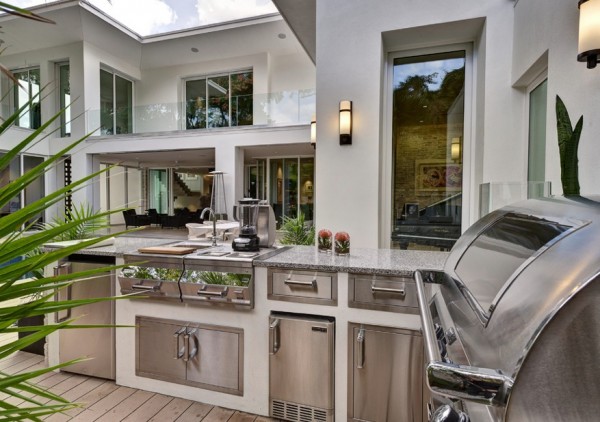 Set the scene for entertaining:
Before you get the grocery shopping list ready for your fall barbecue ensure your outdoor area is ready. Summer kitchens usually include the barbecue or BBQ grill itself, a countertop area for preparing food, a small refrigerator and sink area for cleaning and sanitation. Summer kitchens can range from small to elaborate and can be outfitted in the latest appliances including ovens, stoves, warming drawers, deep fryers, and even pizza ovens! Outfit your summer kitchen with a layout design that best suits you & your family's entertaining lifestyle.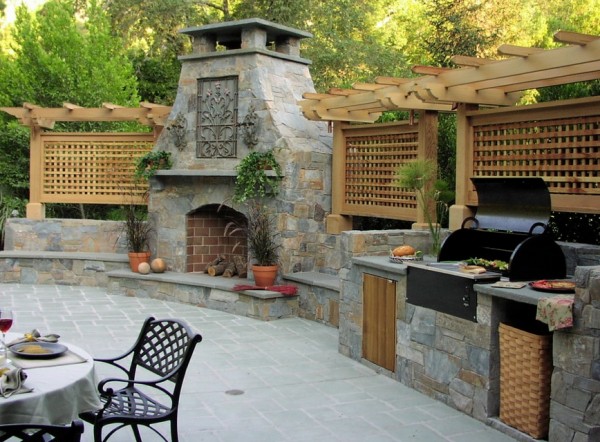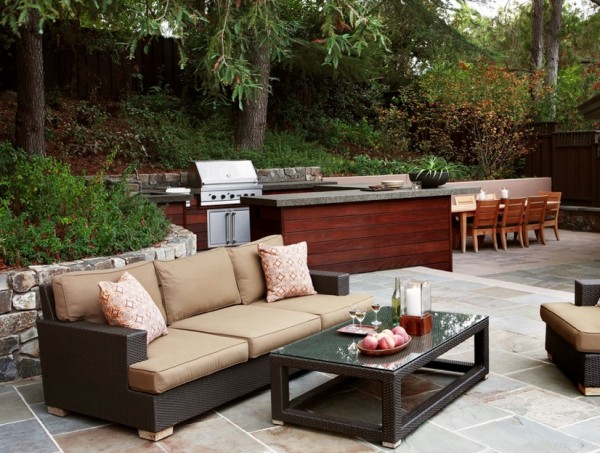 Ensure safety around your summer kitchen:
While it's easy to get caught up in the aesthetics of your grilling area, ensure your summer kitchen has enough space and ventilation to properly vent the smoke away from guests and family members. Do not build your summer kitchen in an enclosed area unless it is vented to the outside, similar to a fireplace or stove inside your home. Also allow for enough room for guests to circulate and walk around the cooking area without hindering the cook and preparation areas. This is for the safety of everyone and so your guests aren't sitting amongst all of the barbecue smoke!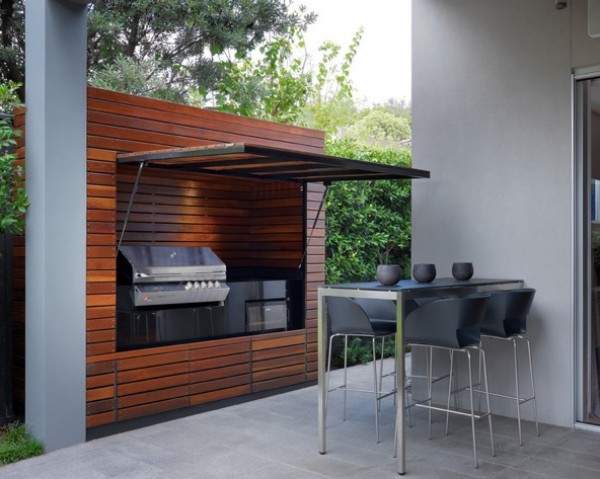 Accessorize your summer with a great dining space:
Summer kitchens are a wonderful option to your outdoor home because they enable your guests to enjoy the outdoors, mingling and eating all in one location. Accessorize your summer kitchen area with ottomans, benches, bistro chairs and tables and lounge chairs. Decide if you want to have a covered area such as an arbor, canopy, umbrellas or build a lower roof onto your existing home. A covered area can shade from harsh sunlight, it can also help you keep the party going if a light rain or slight inclement weather pops up during your entertaining! This one is by Mr.Mitchell from Australia.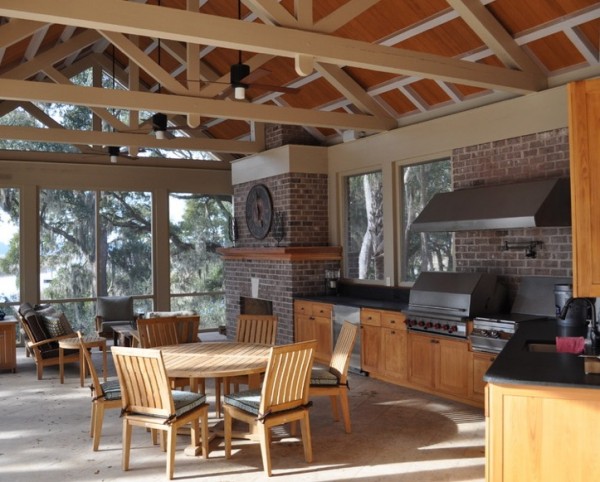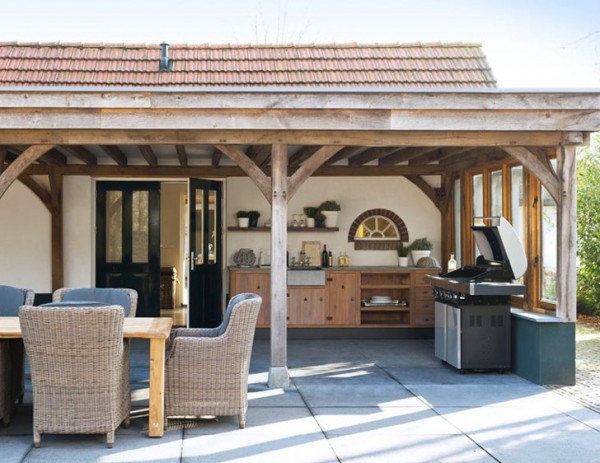 Image courtesy of HUISSTYLING
You will love entertaining this fall with these summer kitchen ideas. While you may have thought summer kitchens were only for hot summers, think again. Use these tips to gather around your family and friends for a wonderful barbecue, Sunday brunch, or just sharing time with your kids – tossing around the ball in the backyard. There is something about eating outdoors that makes everything taste better. Once you add great ambiance, killer appliances, and spending time with your loved ones, the fall can't get much better than this!