Spring is in the air, and when it officially arrives, the season will be filled with signs of renewal. New leaves, new flowers, new design possibilities?! Today we shine the spotlight on 5 fresh collections with the power to transform your home. From a group of modern Scandinavian vessels to a line of retro-style rattan furnishings, the offerings are diverse in style and price range. Enjoy browsing…
The Ria Collection
What do you get when you mix a breezy '70s aesthetic with boho style? It's the Ria Collection from Urban Outfitters! While many of the brand's furnishings are popular for first apartments and dorm rooms, their pieces are known for blending a bit of the past with the latest trends (which is appealing to design lovers of all ages)! Shown below, the Ria Rattan Bed is at home in modern, Bohemian and tropical spaces alike. The looped rattan design is nothing short of striking: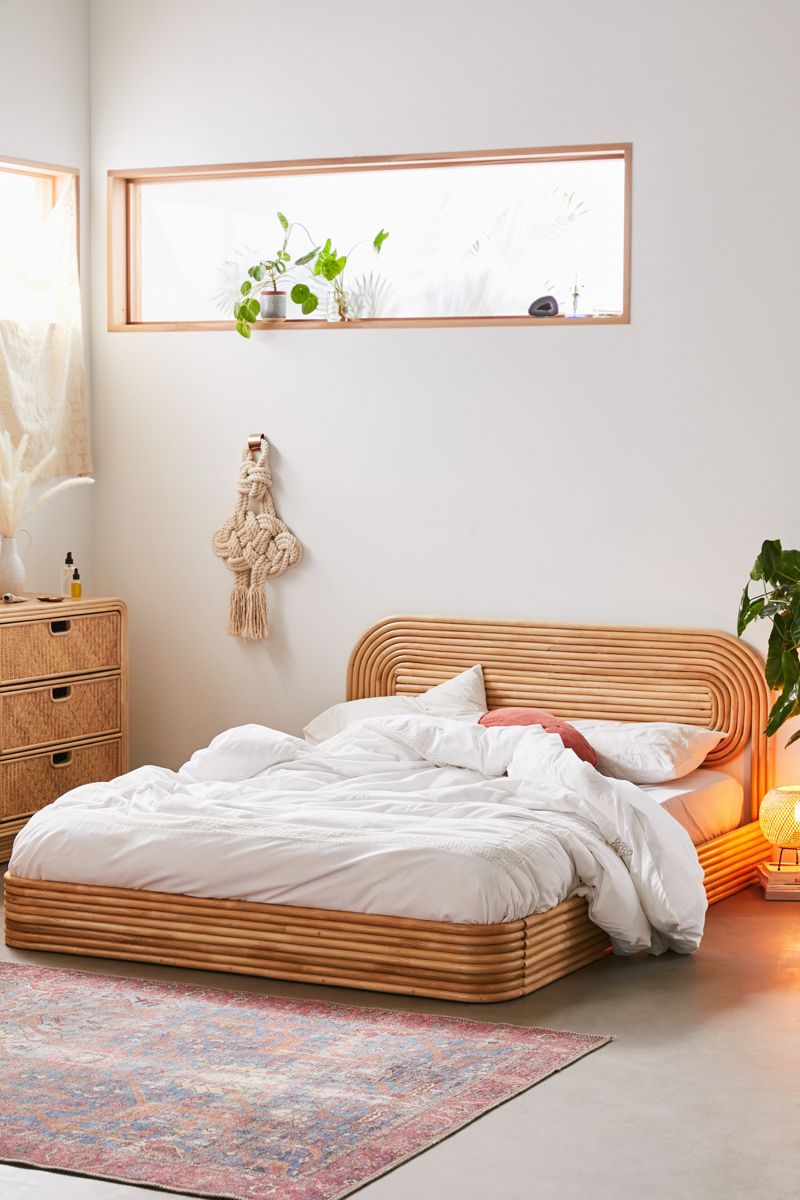 Curved edges and linear style make the Ria 6-Drawer Dresser a true showpiece. With lots of laid-back style, of course! Chevron-weave drawers that boast plenty of storage space are a definite selling point: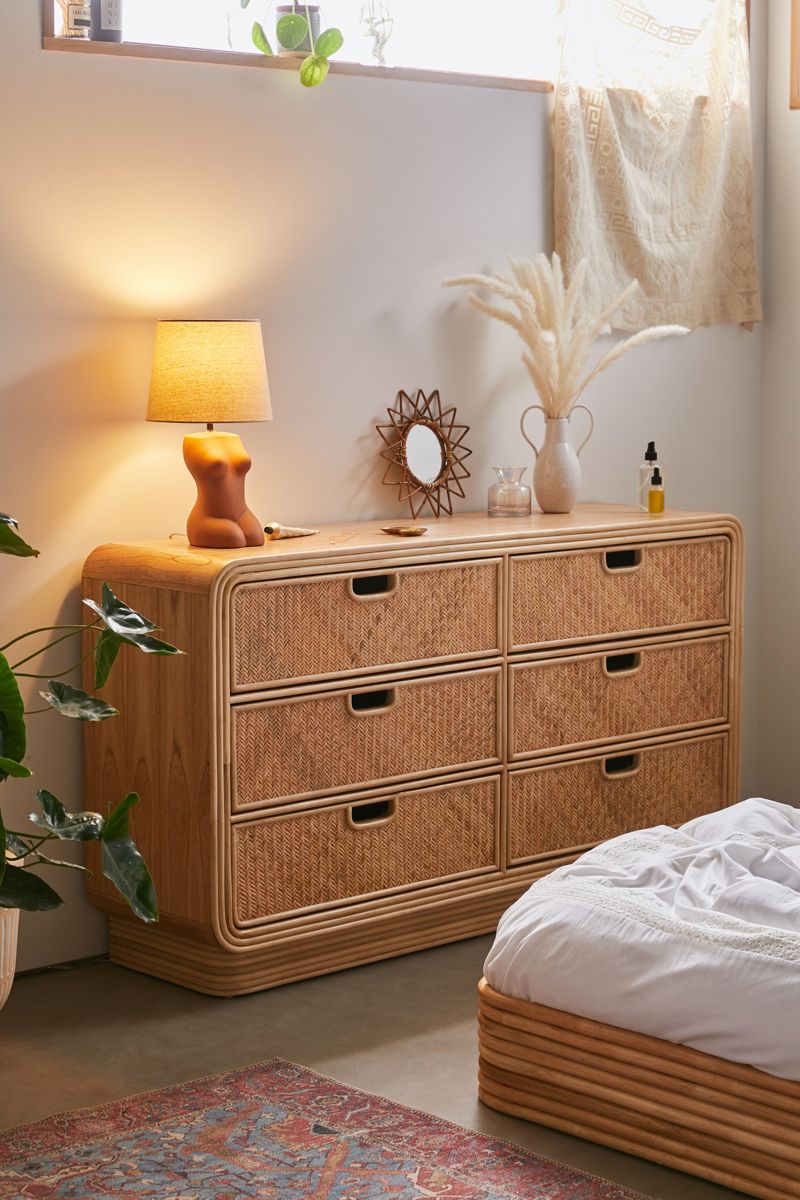 Petite yet bold, the Ria Nightstand features a cutout drawer pull and a looped base that makes a statement: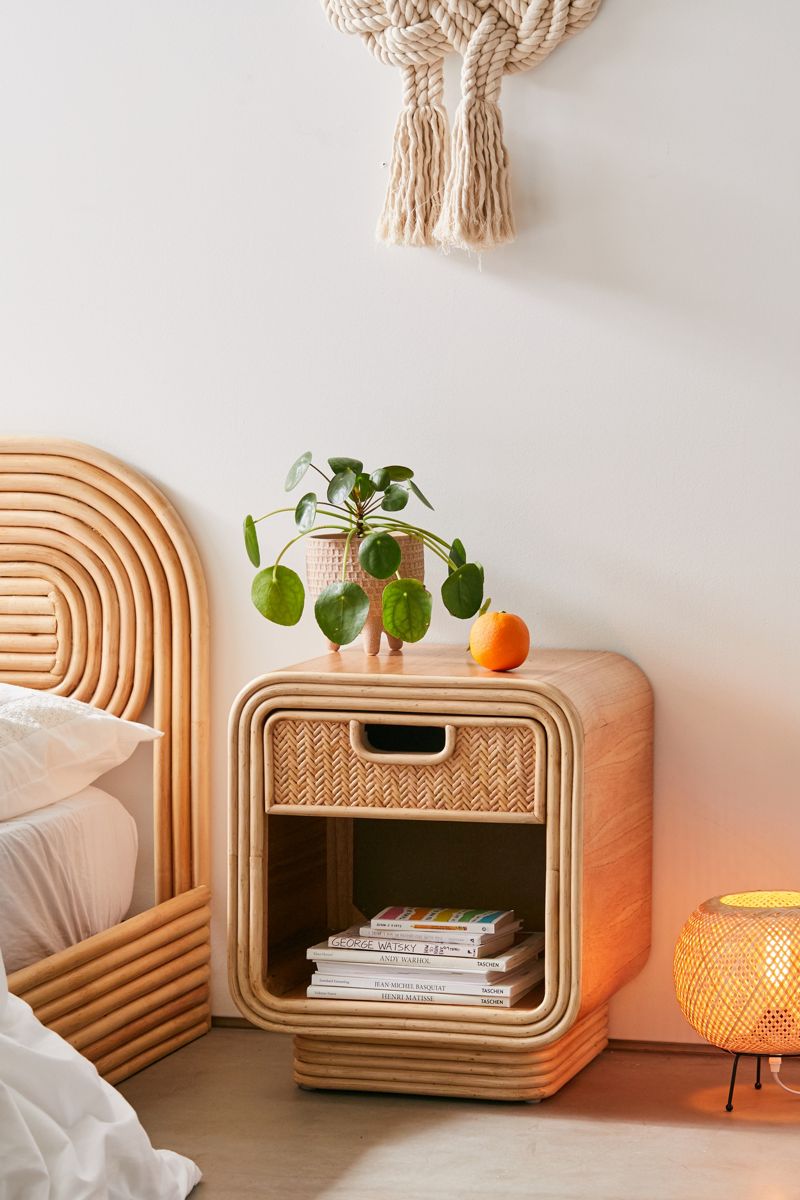 Need a little privacy? Below we see the Ria Room Divider Screen, which features a tri-panel design that easily folds up if necessary. Divide your space in style for only $249.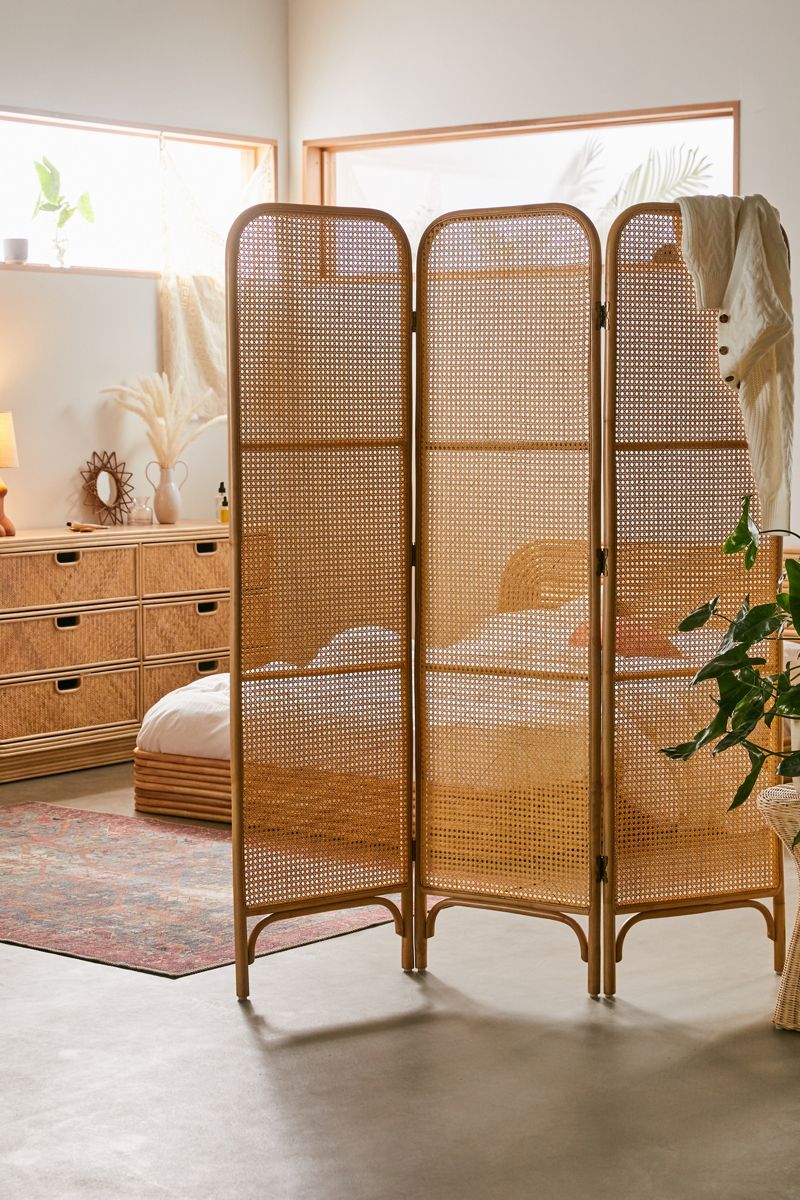 Be sure to check out the rest of the Ria Collection here.
The Palissade Collection
"Outdoor furniture with an Elegant Twist." Now that's a product description with some credibility! Below we see the Palissade Collection by for HAY, designed by the brothers Ronan and Erwan Bouroullec. While this collection isn't brand new, it continues to stay fresh and be featured by top retailers this spring. Available at a range of locations, including Design Within Reach, the collection boasts a natural color palette and organic form that beautifully complement any outdoor space.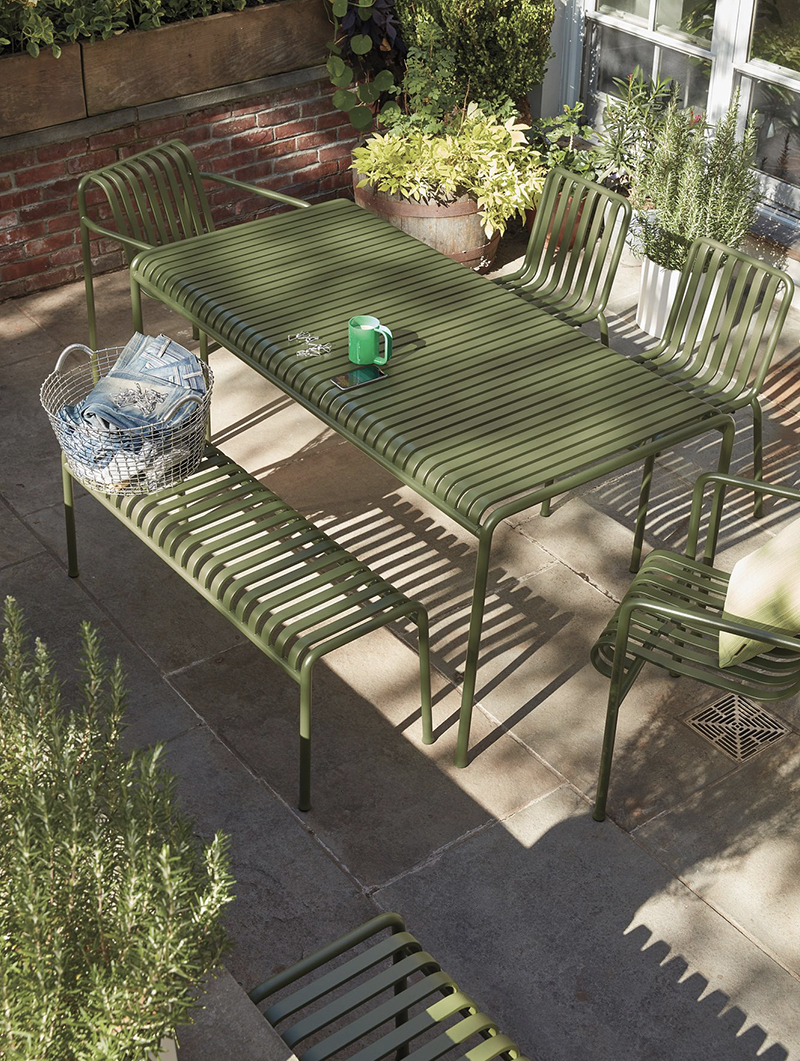 The Palissade Dining Armchair is a sleek vision in powder-coated steel: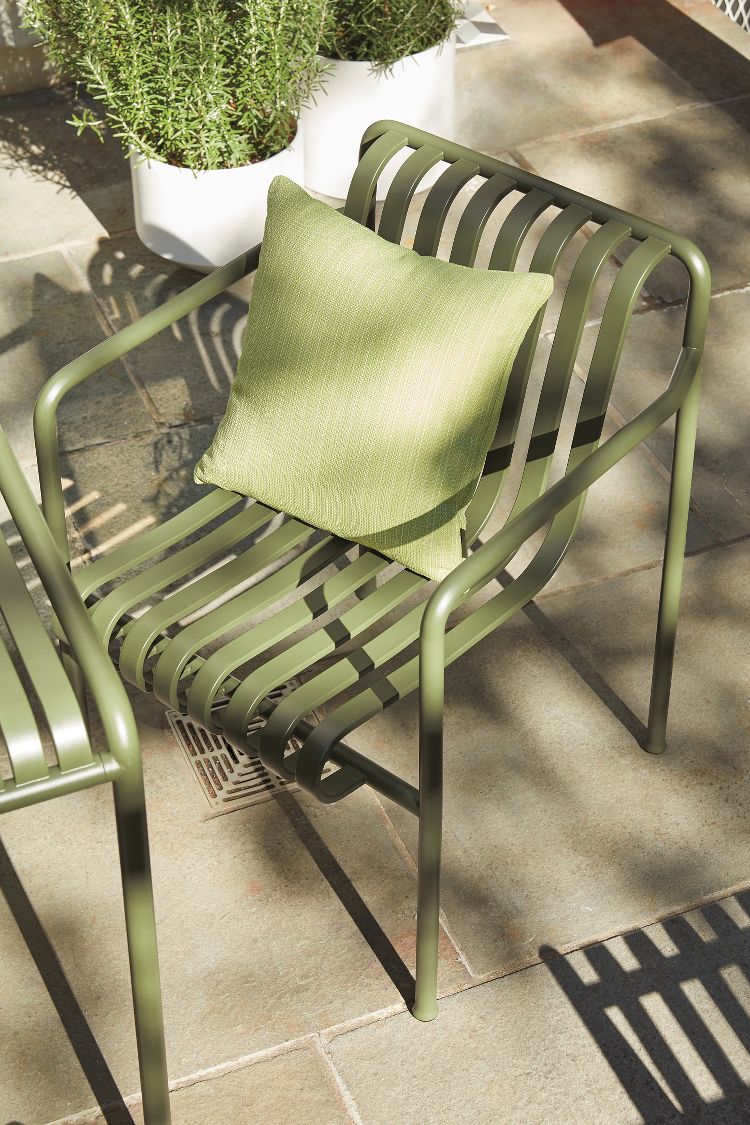 If you feel more like lounging, check out the Palissade Lounge Chair (Low), shown below. Sink in and enjoy the natural world around you.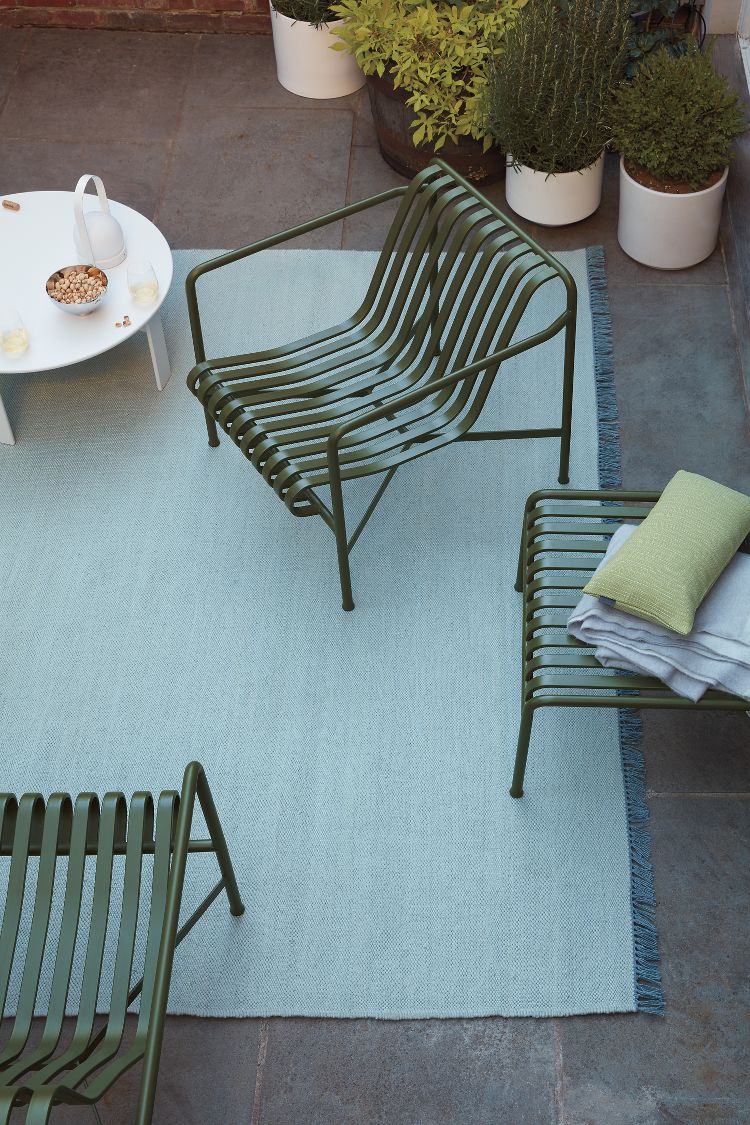 Palissade pieces are available in colors such as sky grey, anthracite and olive green (featured in the photos above and below, from Design Within Reach).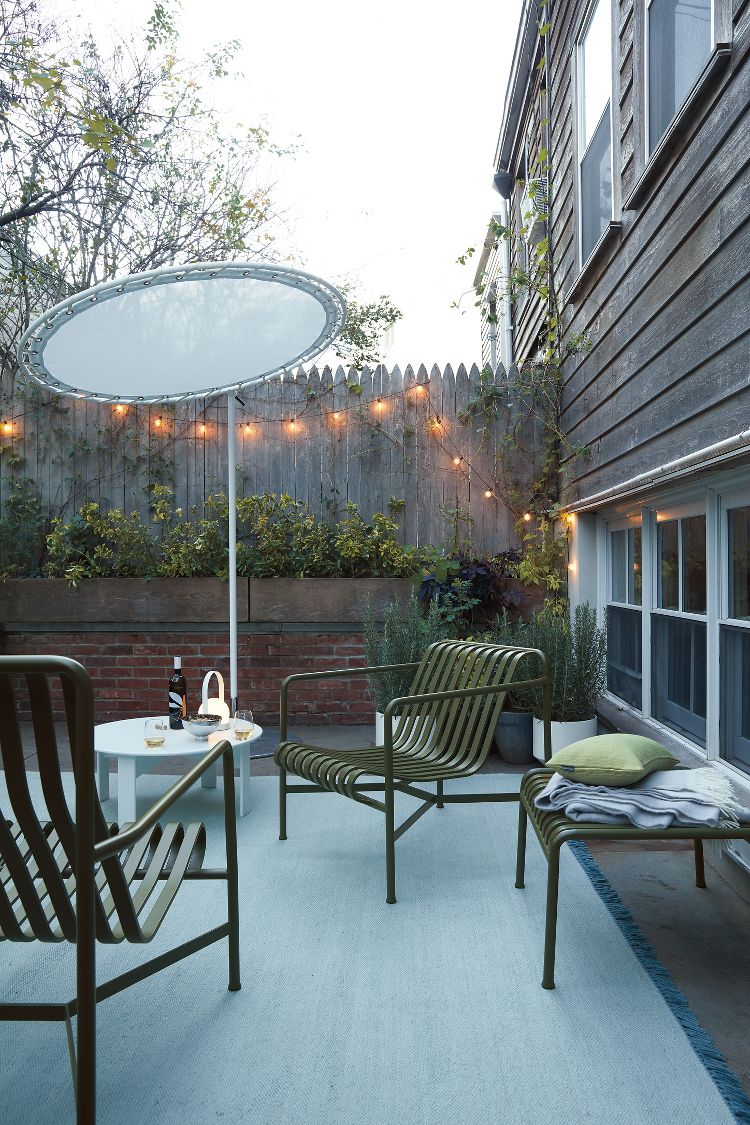 Check out the rest of the Palissade Collection here and here.
Paule Marrot x Anthropologie
Designed by the editors of Paule Marrot Paris in collaboration with Anthropologie, this next capsule collection is filled with botanical flair. Not to mention, it encompasses a range of products, from wallpaper and furniture to home decor and desk supplies. Below we see a beautiful marriage of teal and blush in the Paule Marrot Parrot Wallpaper: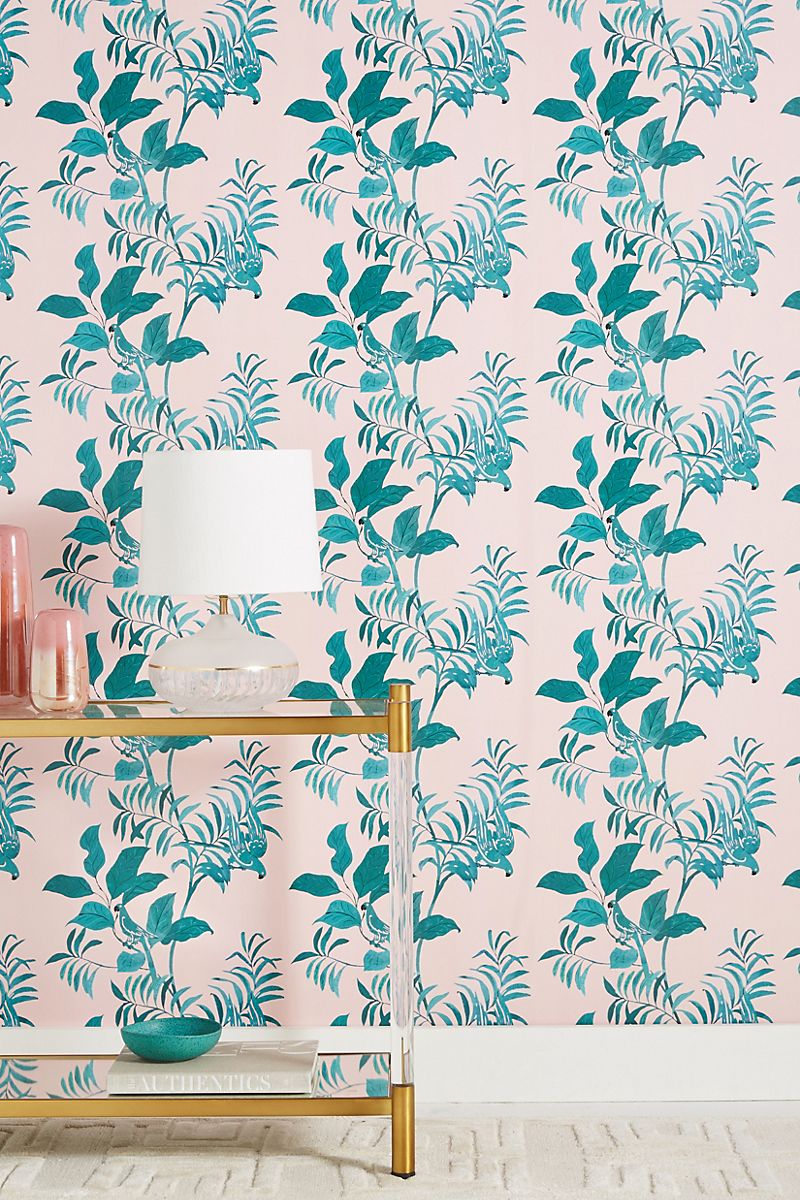 Bring the festive pattern from the wall to your seating with the Paule Marrot Pied-A-Terre Sofa: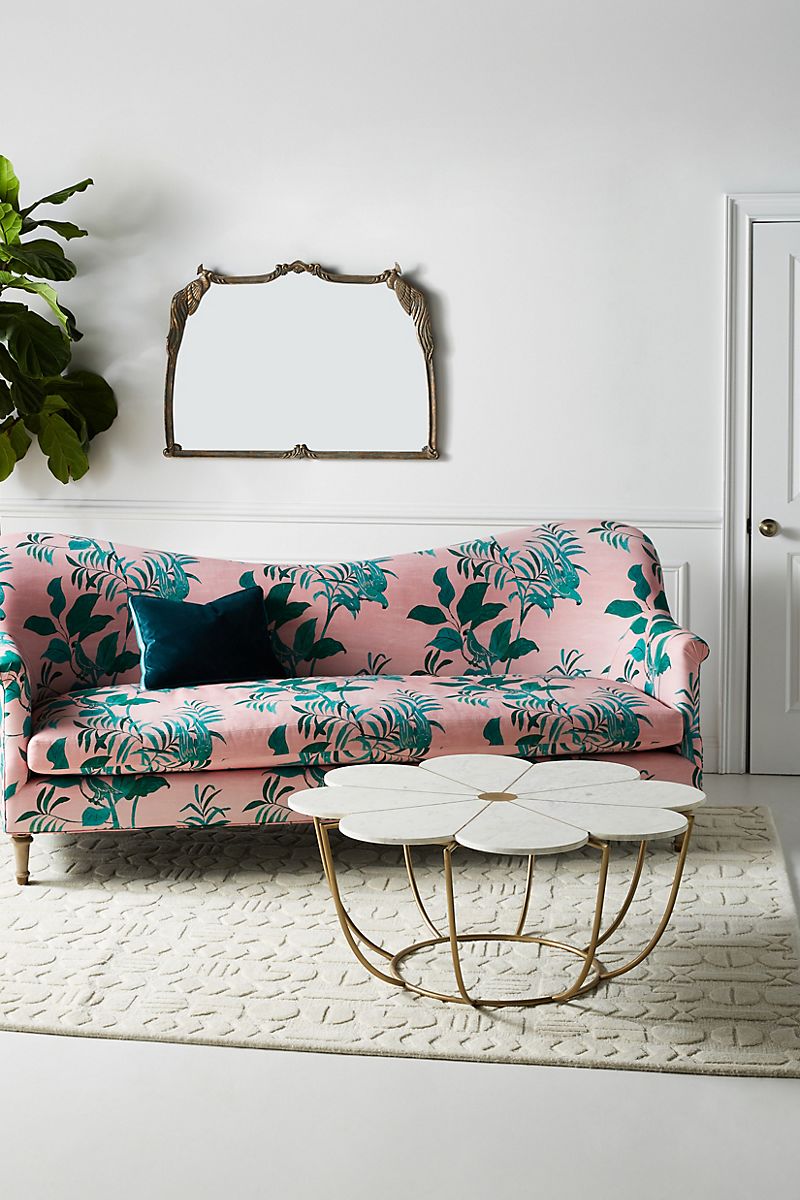 Dining has never been so spring-fresh! The Paule Marrot Tamsin Dining Chair (shown below) is available in three patterns. Order a set of your favorite design, or mix and match them for a colorful, whimsical dining experience!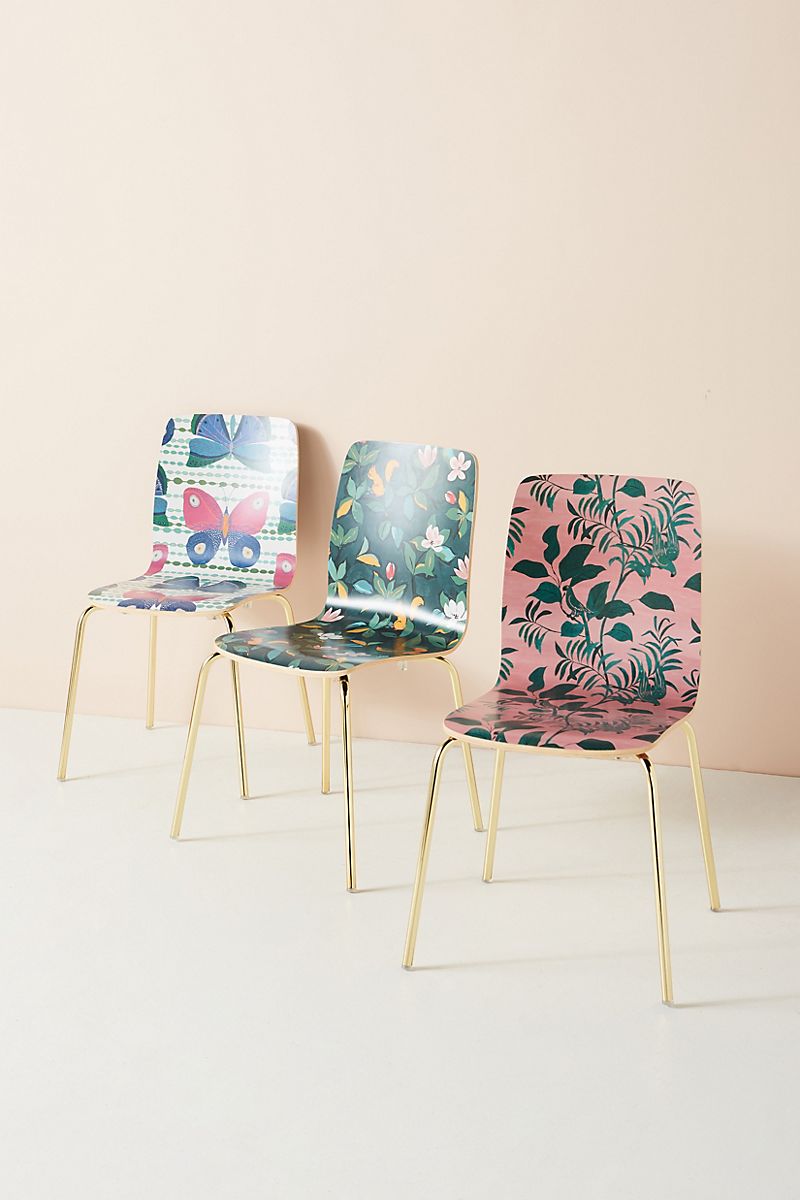 Animals, leaves and flowers create an elegant print on this Squirrel Lamp Shade, shown here on a crisp white lamp base: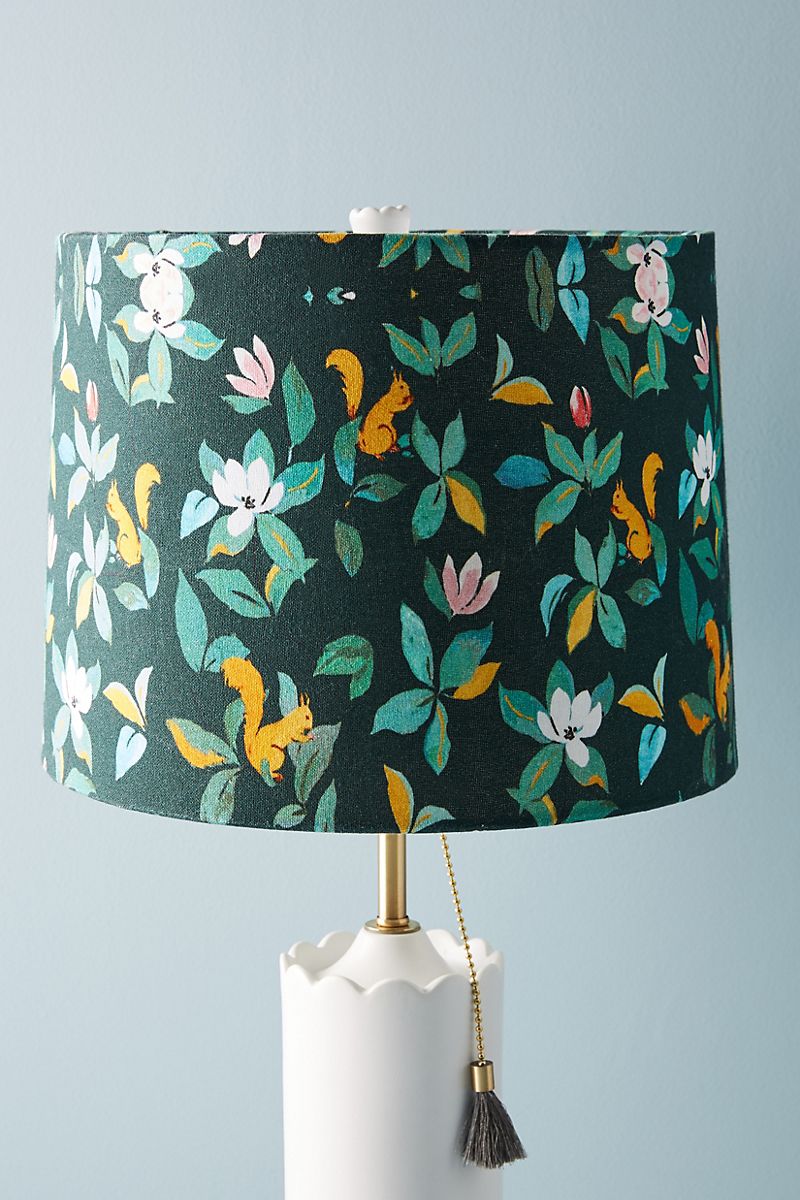 No item is too small of a dash of French design! Make your desk work a welcome endeavor with this Paule Marrot Greenery Padfolio, which includes 50 lined pages on the inside: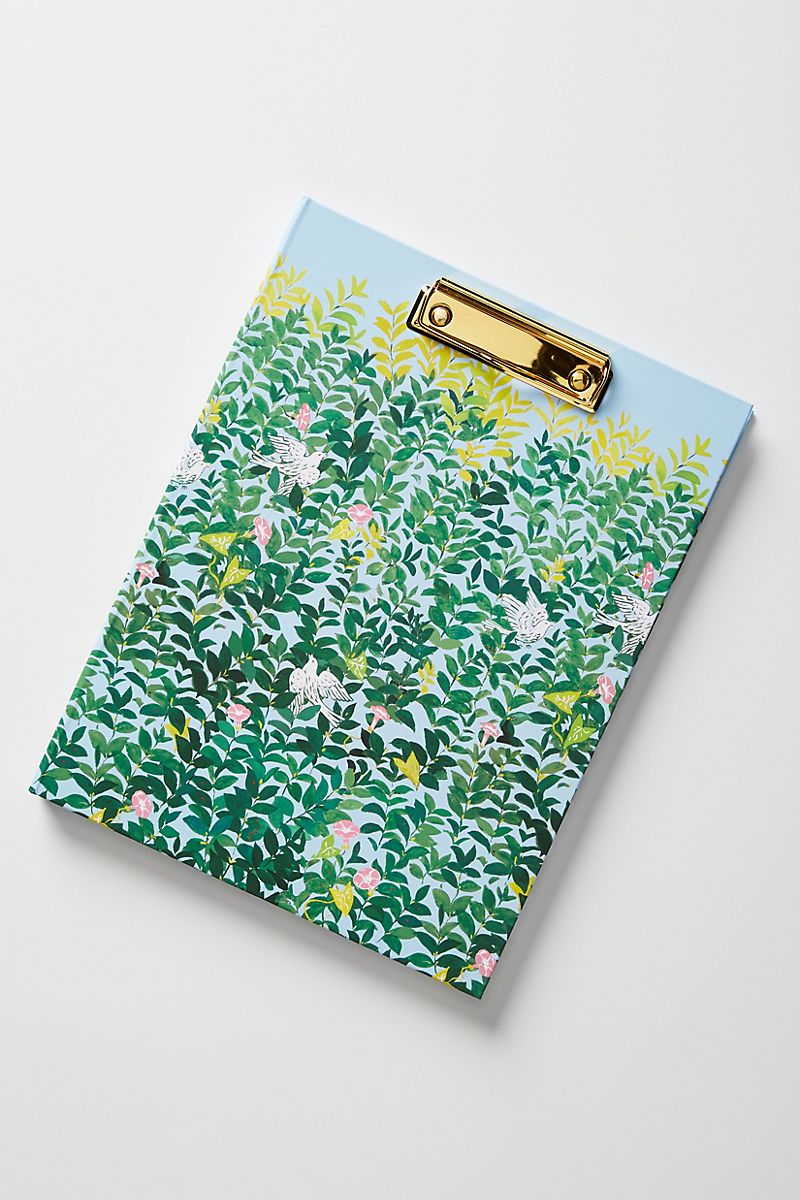 View the entire capsule collection here.
Made in Morocco
CB2 consistently offers interesting collections to welcome each new season. The spring, Moroccan style is in the spotlight. The Made in Morocco Collection includes rugs, pillows, ottomans, mirrors and more. Let's start with the rugs, shall we?! Handmade from 100% wool, the Moroccan Beni Ourain Rug below features a brown diamond pattern: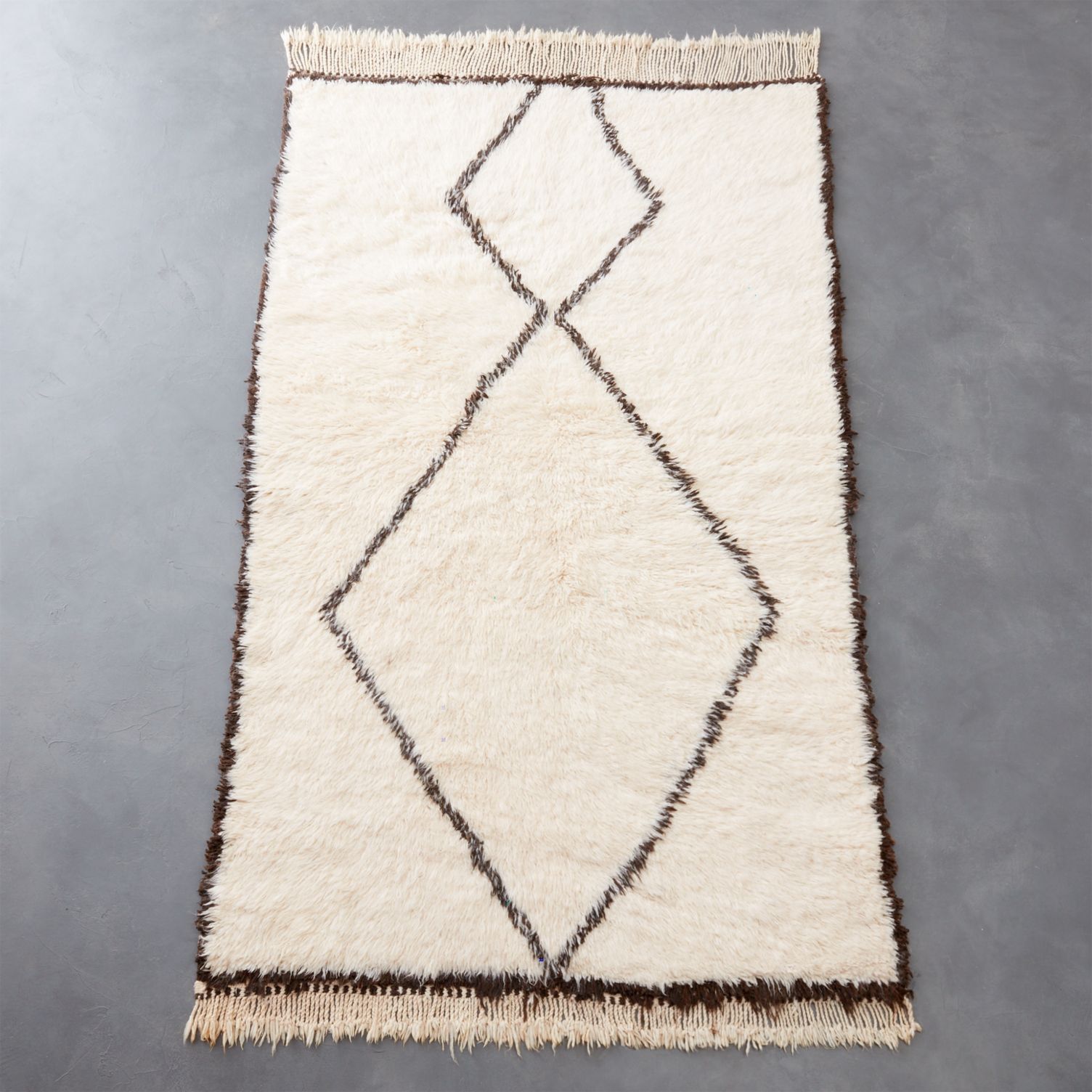 For a big dose of color, check out the Taznakht Tile Pattern Rug, featuring red, brown and ivory designs against a backdrop of saffron yellow. Woven by women in Morocco's Atlas Mountains, this vibrant rug is crafted from 100% wool.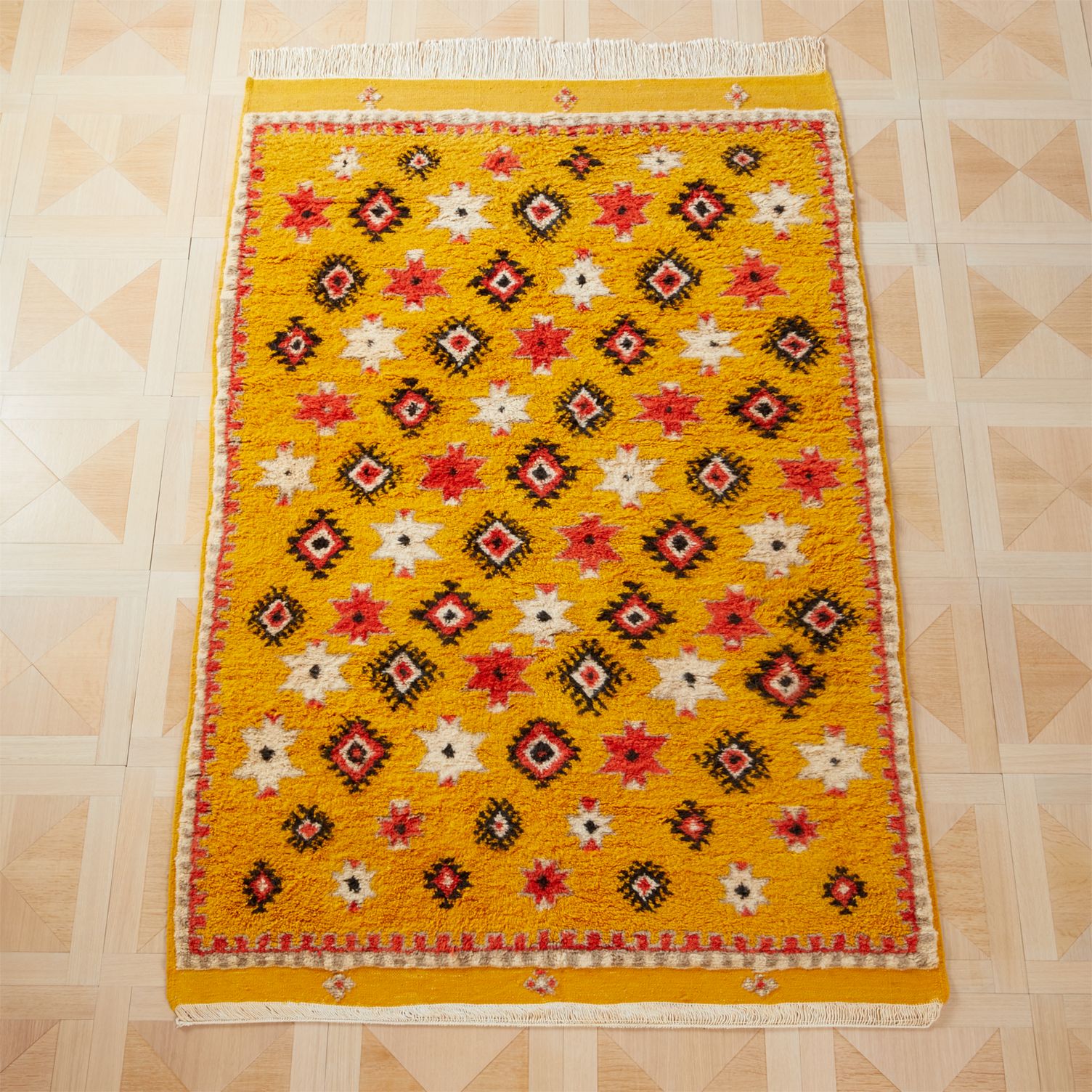 Bring on the tassels! The Moroccan Blanket boasts a classic palette of blue and white. Handmade by Moroccan artisans, this 100% cotton blanket will beautifully transition from spring to summer. Crisp, earthy style for your boudoir: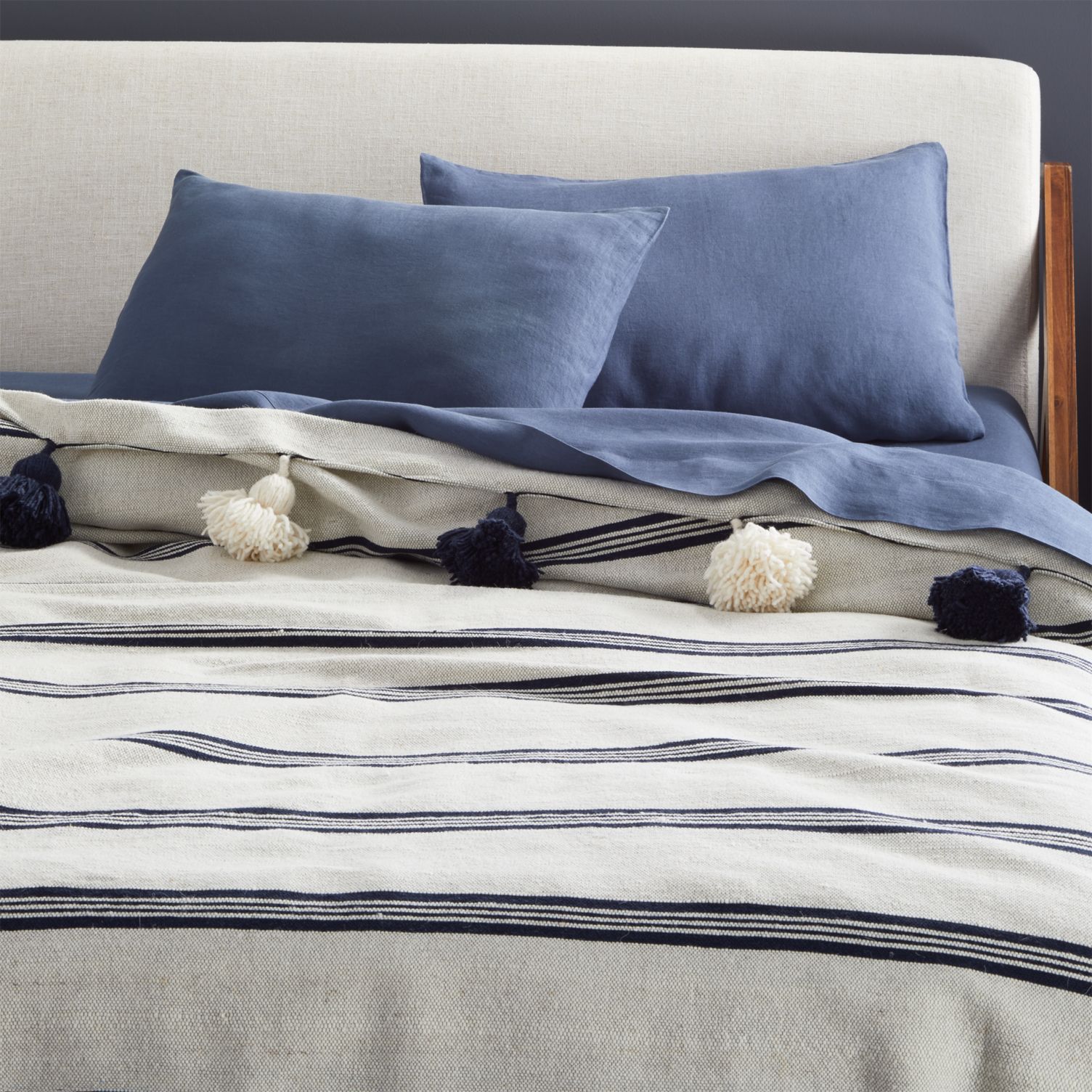 Combining Moroccan flair with a perfectly on-trend shade of blush, this vegetable-dyed 20″ Cactus Silk Pink Pillow is woven from cactus silk (as its name implies)! A neutral palette and handcrafted origin make this piece a true work of art that will complement a variety of interiors.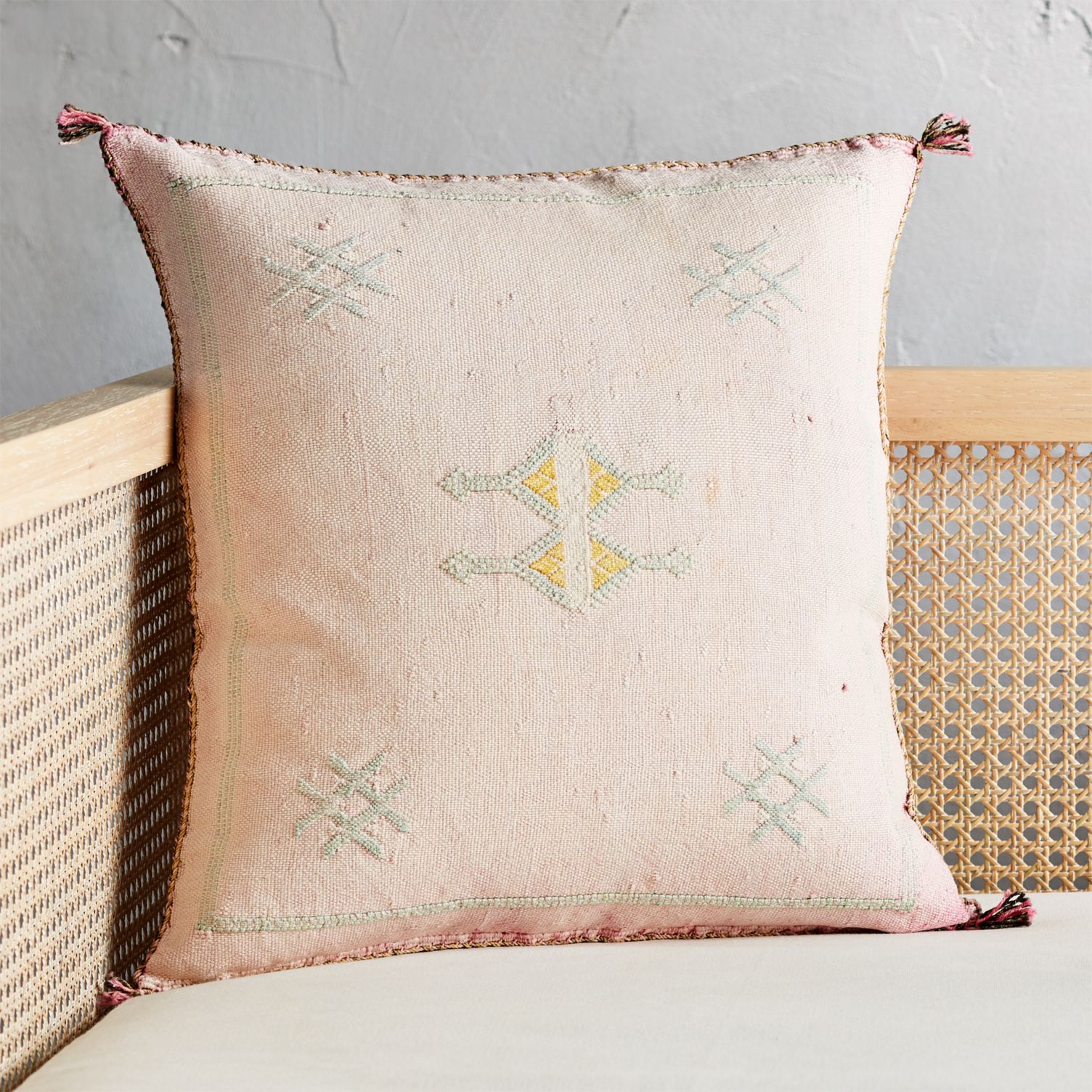 Don't forget to bring some Moroccan style to your dining experience! Last but not least, we see the Terracotta Tagine, which is perfect for oven use, especially when meat, veggies and interesting flavors are involved!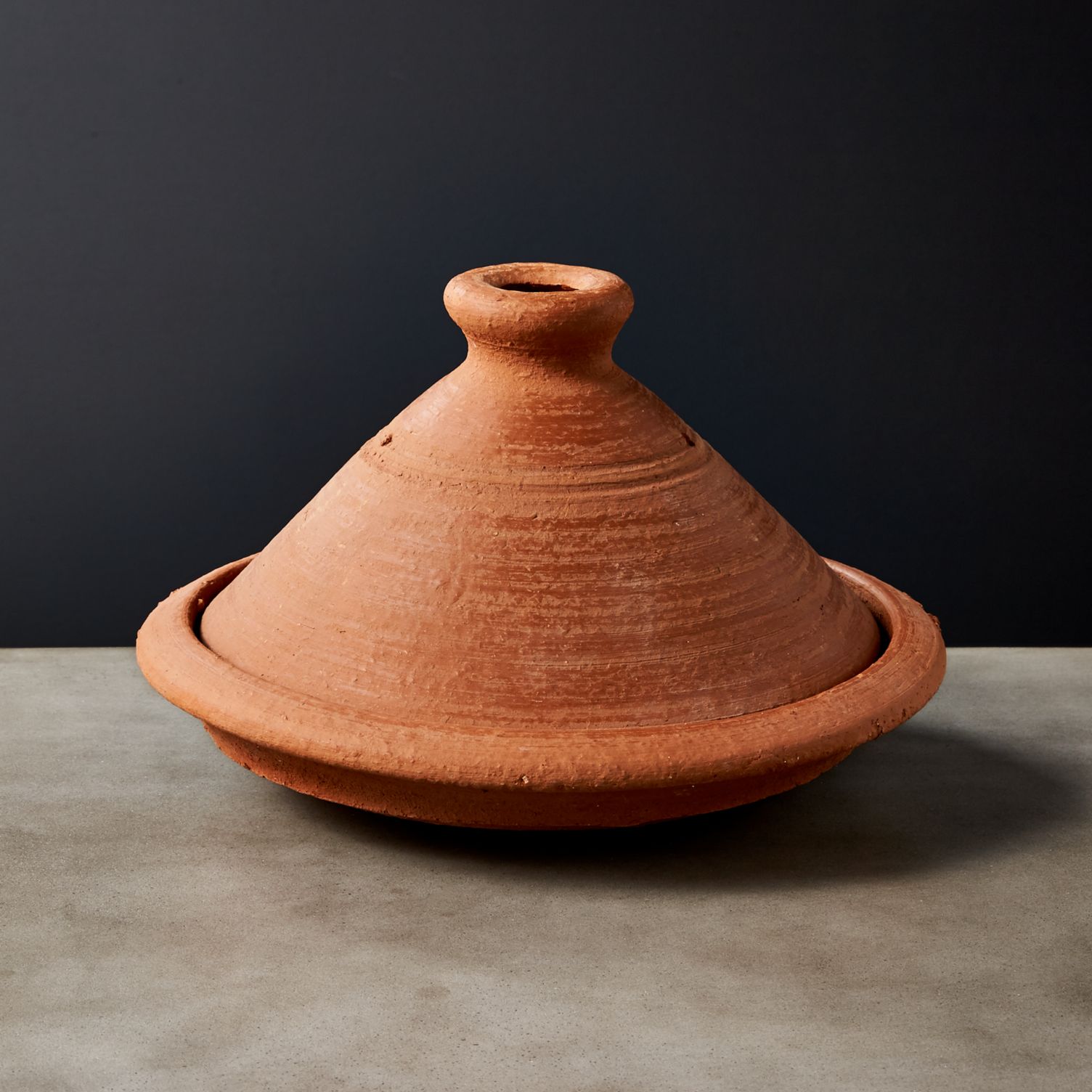 Bask in more Moroccan style from CB2 here.
Muses from ferm LIVING
This spring, Scandinavian design favorite ferm LIVING is debuting a collection of glazed ceramic vases titled Muses. With a timeless, historical feel and a modern vibe, the collection features five original, unforgettable designs. Grooved handles add just the right amount of contrast.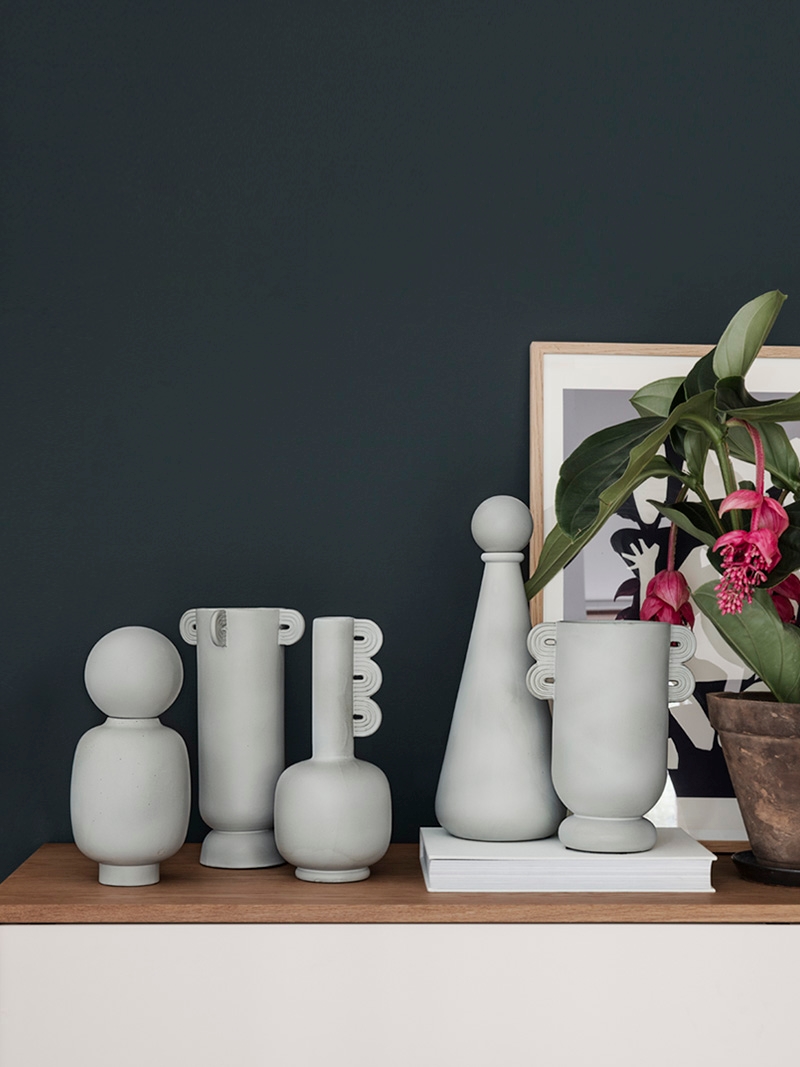 Above (L to R) we see Talia, Calli, and Clio, along with two other vessels profiled below. First up: Era, with its conical form and spherical top. Stoneware with reactive matte glaze has never been so stunning: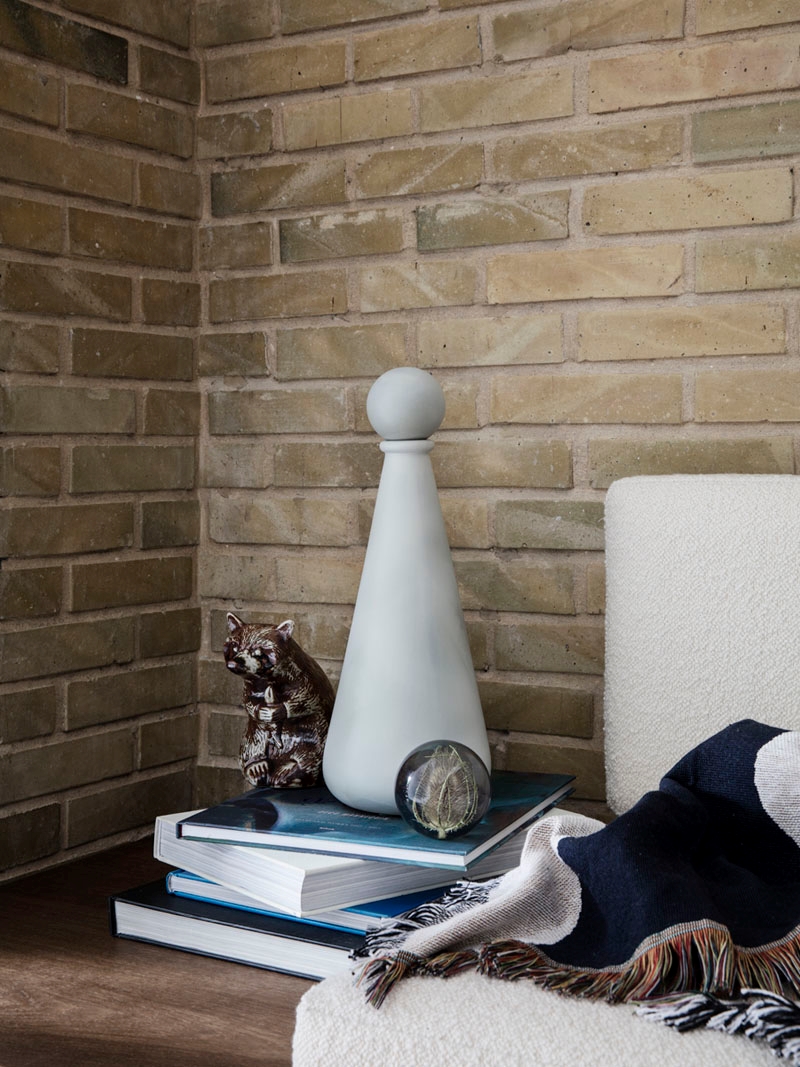 We end with Ania, an intriguing piece featuring two pairs of grooved handles. Group it with your favorite objets d'art on a table or shelf, or let it take center stage in a solo display.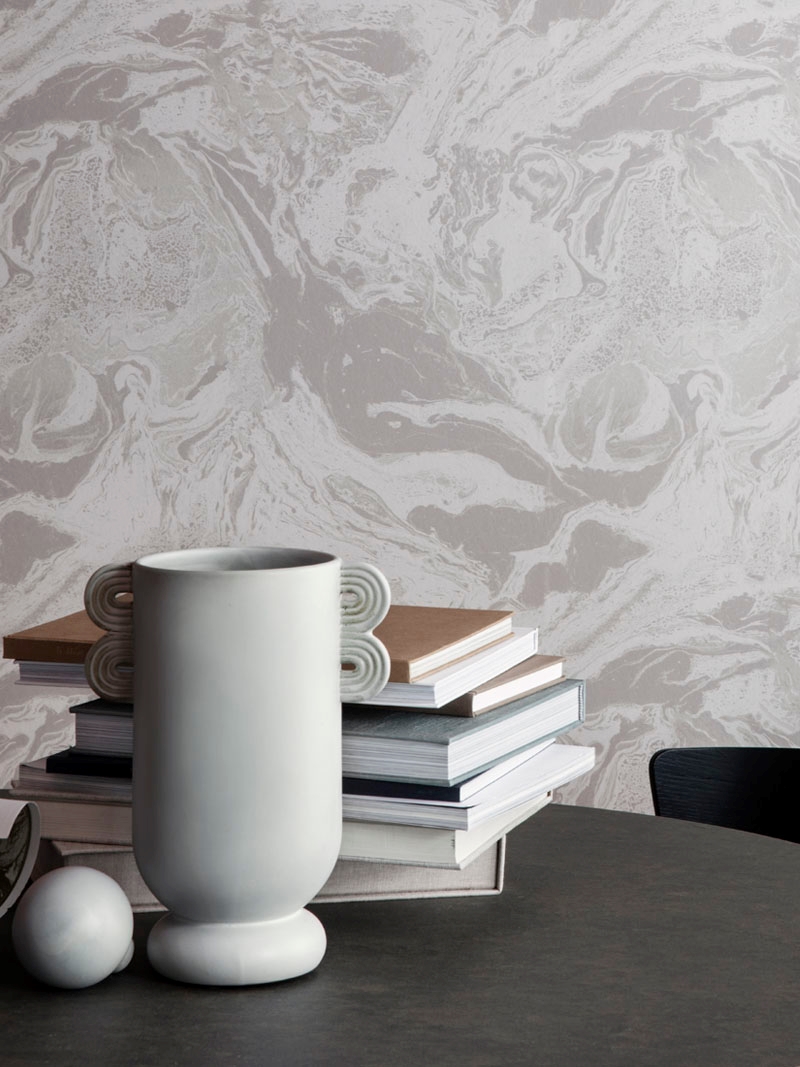 Check out the entire collection of Muses here, and thanks for reading. May your spring be filled with an abundance of design inspiration!