It is not very often that you get a chance to grab a home that has much more than the obvious functional and aesthetic perks. Few homes have an 'iconic value' attached to them and you will be surprised at how these famous addresses can alter your life completely, once you move in! The Waterfall Building designed by Arthur Erickson is one such local icon in Vancouver and Albrighton Real Estate are offering a gorgeous loft on its sixth floor for $840,000. That definitelys is not much for this 821-square foot apartment that overlooks the city while offering you all the advantages of a prime location.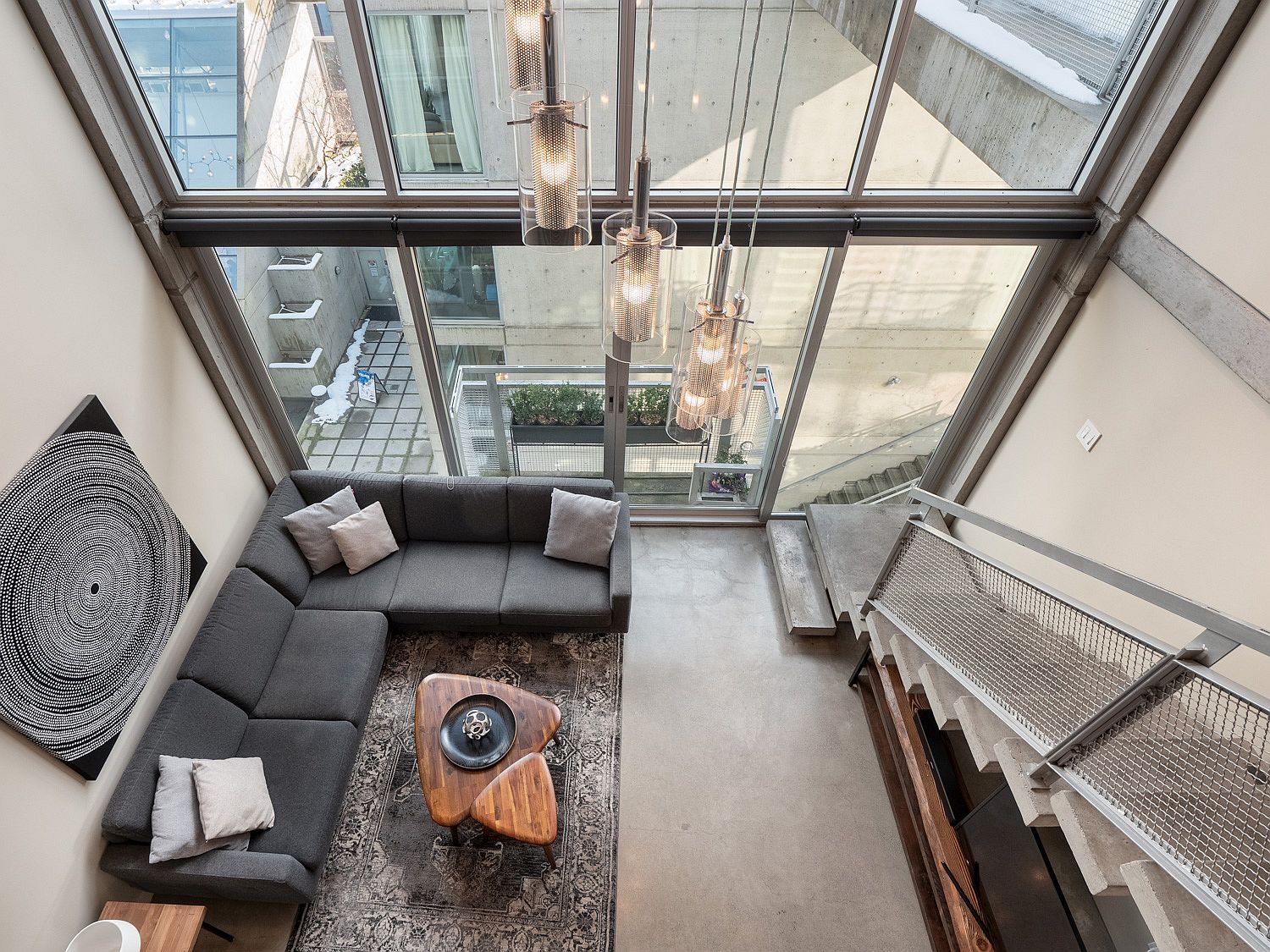 The loft apartment is spread across two levels with the lower floor holding the kitchen, dining area and the bedroom. The top loft space holds a small home office and work area that can be used in multiple ways with a hint of creativity. Concrete is the main element inside the suite with walls and floors exuding an undeniable industrial charm that links the interior with the past of the building. Revamped kitchen with new-age appliances and quartz counters and a color scheme that is decidedly neutral shape a loft that feels inviting, modern and yet true to its heritage.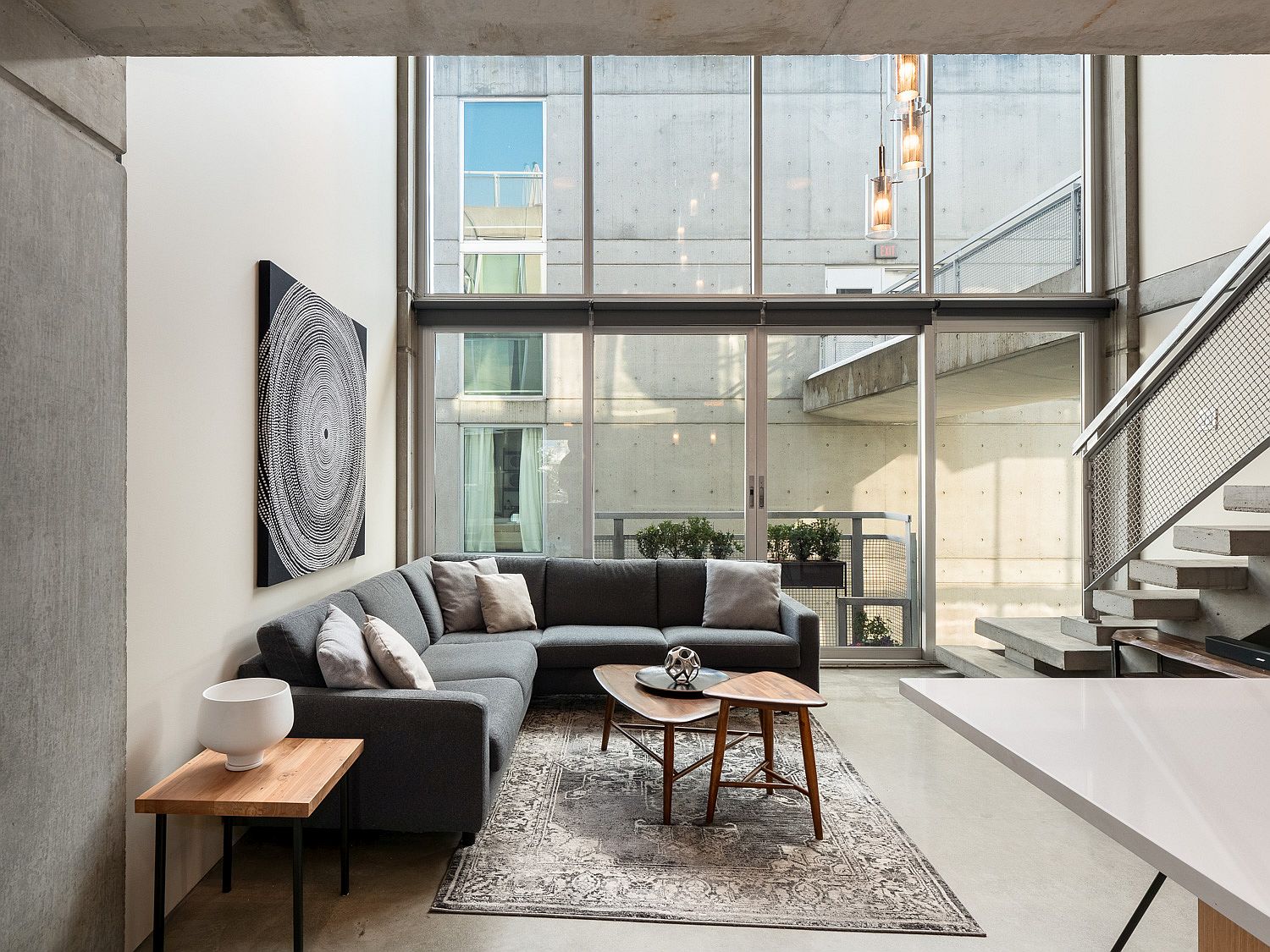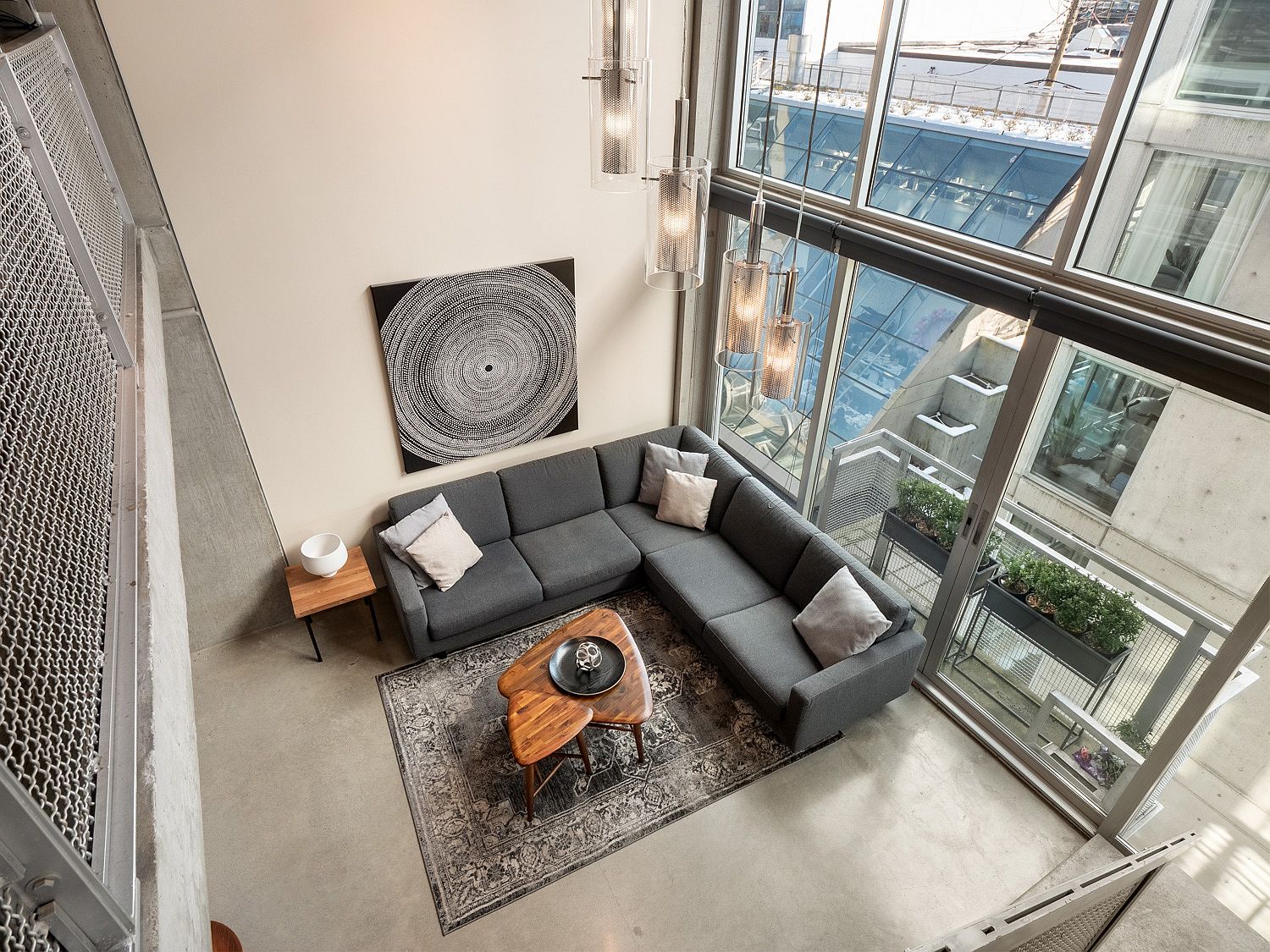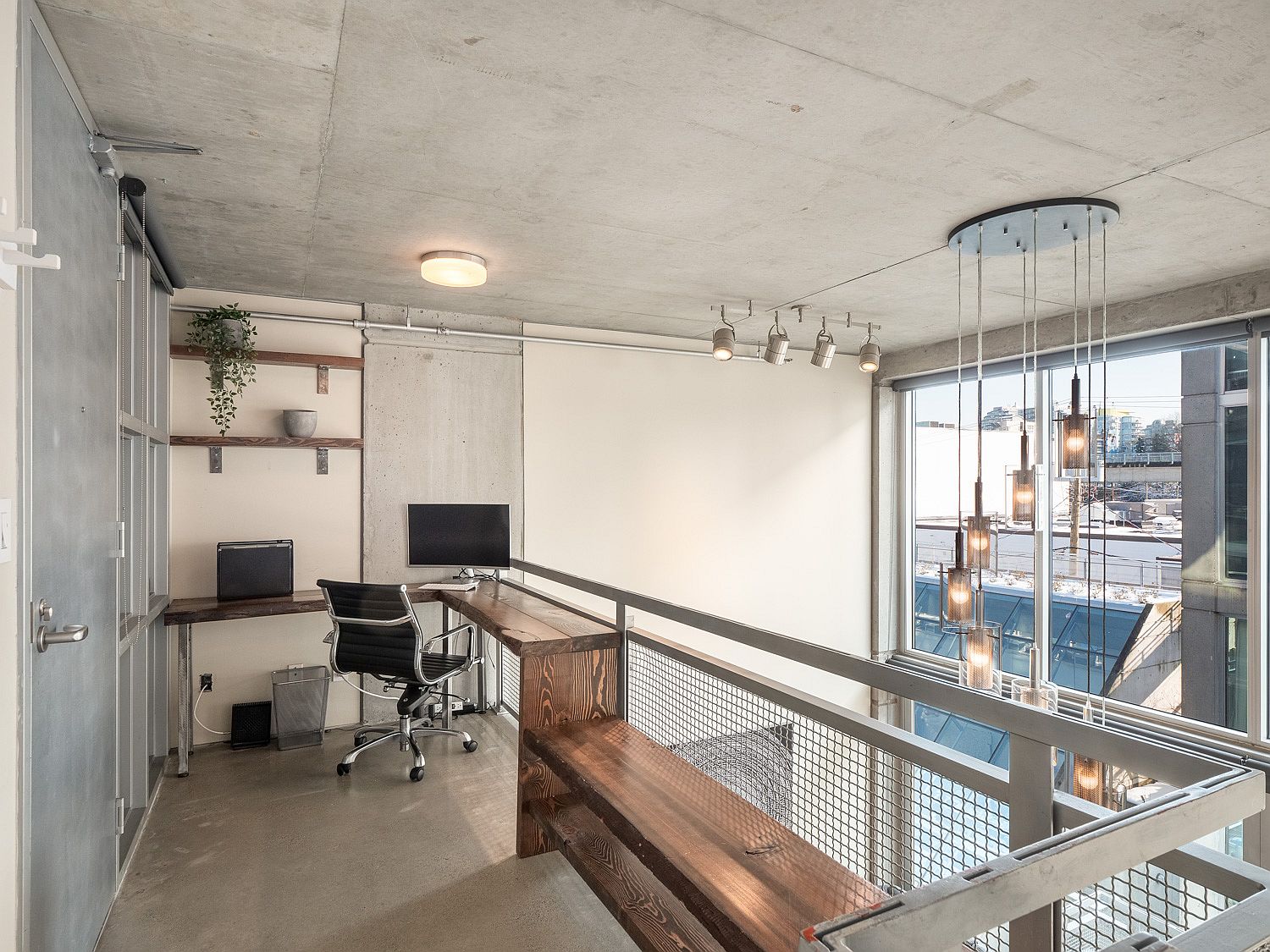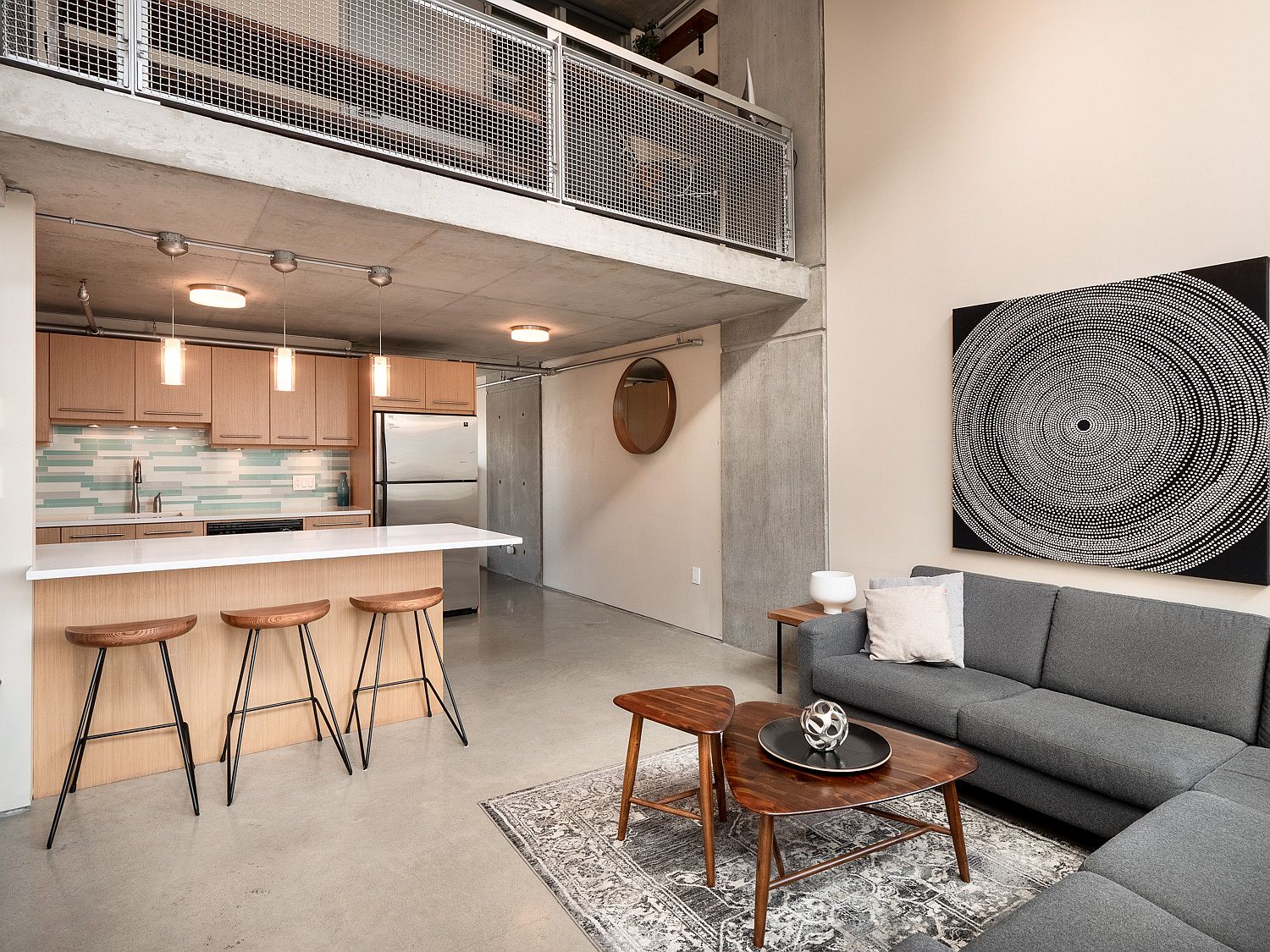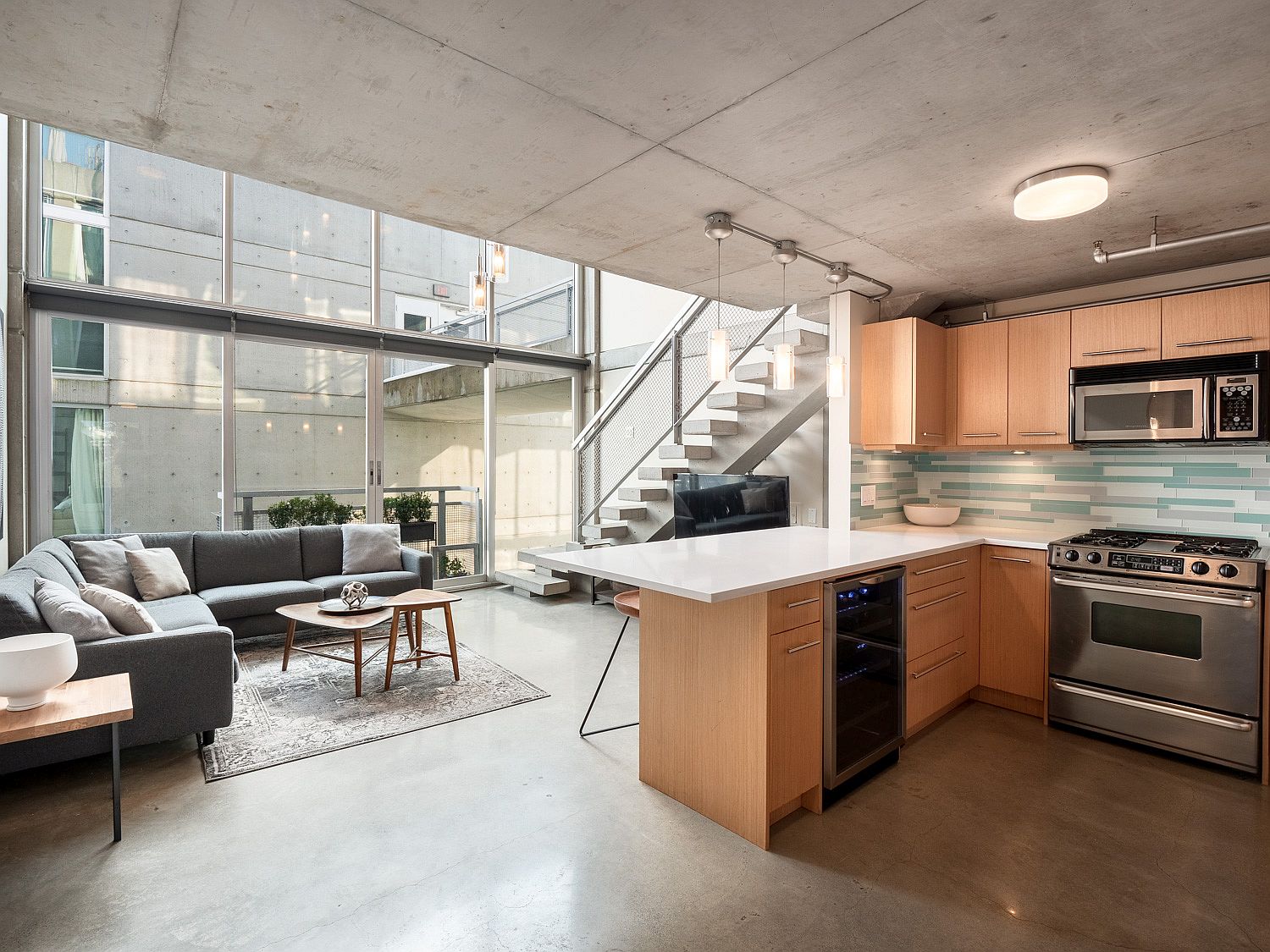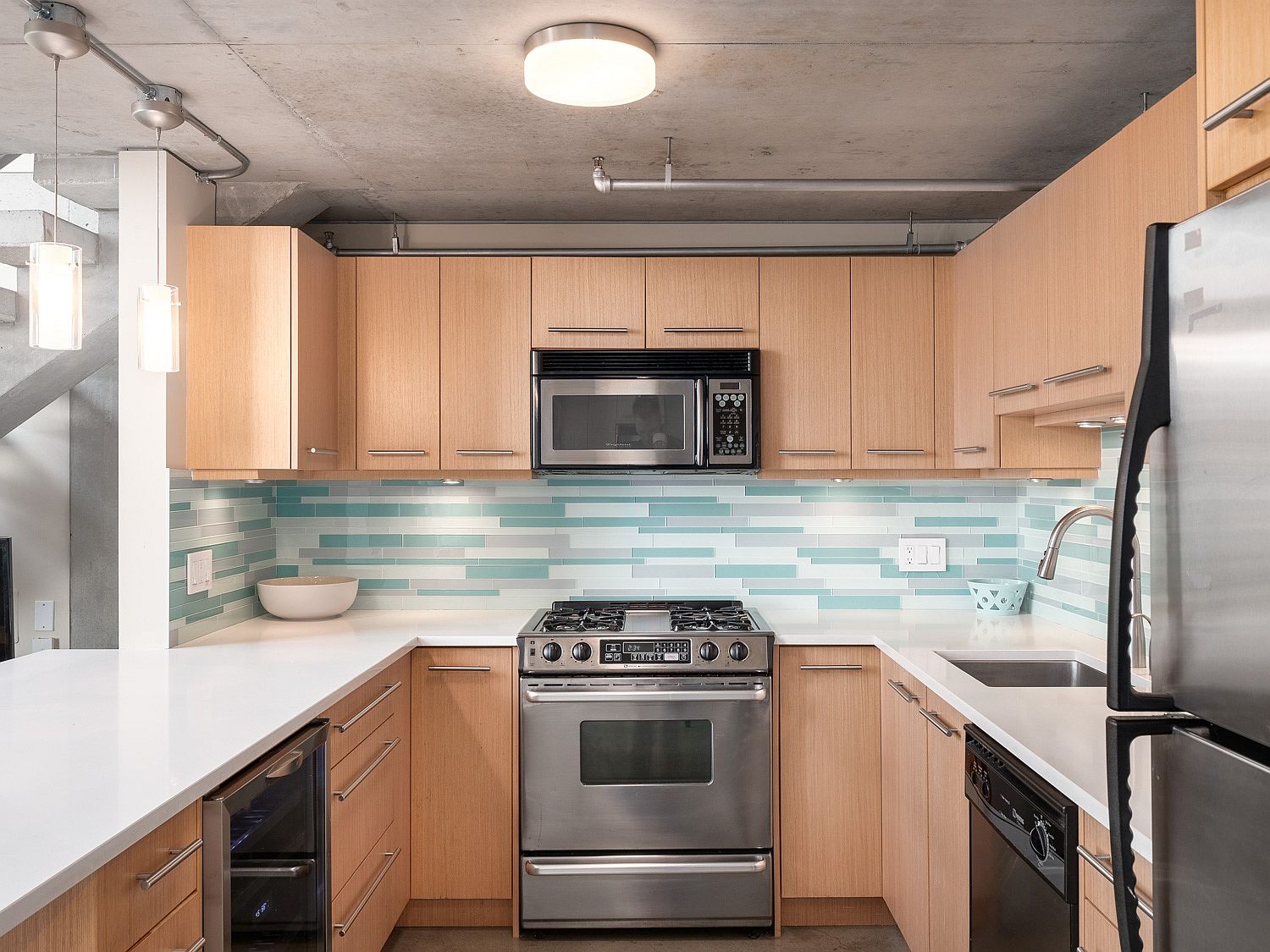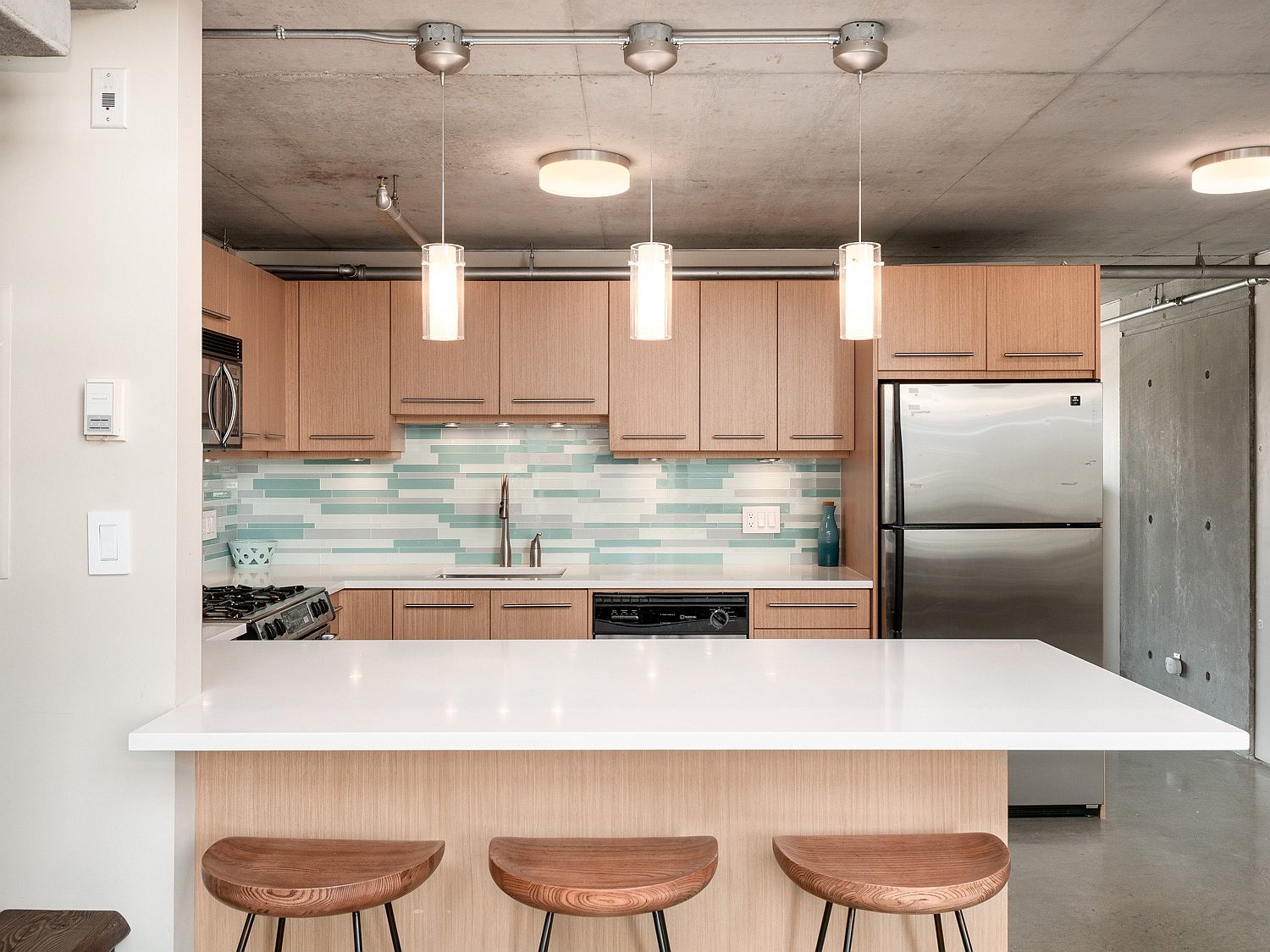 Large windows not only usher in ample natural light, but also provide wonderful city and mountain views in the distance. A polished and cozy setting for a small family!