The first area you see when you enter your home makes a big impression! Call it an entryway, call it a foyer, this space can range from tiny to expansive. Today we bring you loads of design inspiration while answering a key question: What is a foyer? Learn about the characteristic features of this space, as well as how to decorate it…
Foyer Basics
A foyer is an area at the front of the home, entered after passing through the front door. The foyer connects a home's entrance with the rest of the interior. Some foyers have the feel of a room, while other entry areas resemble hallways (in some cases, these may be called "entryways" rather than "foyers").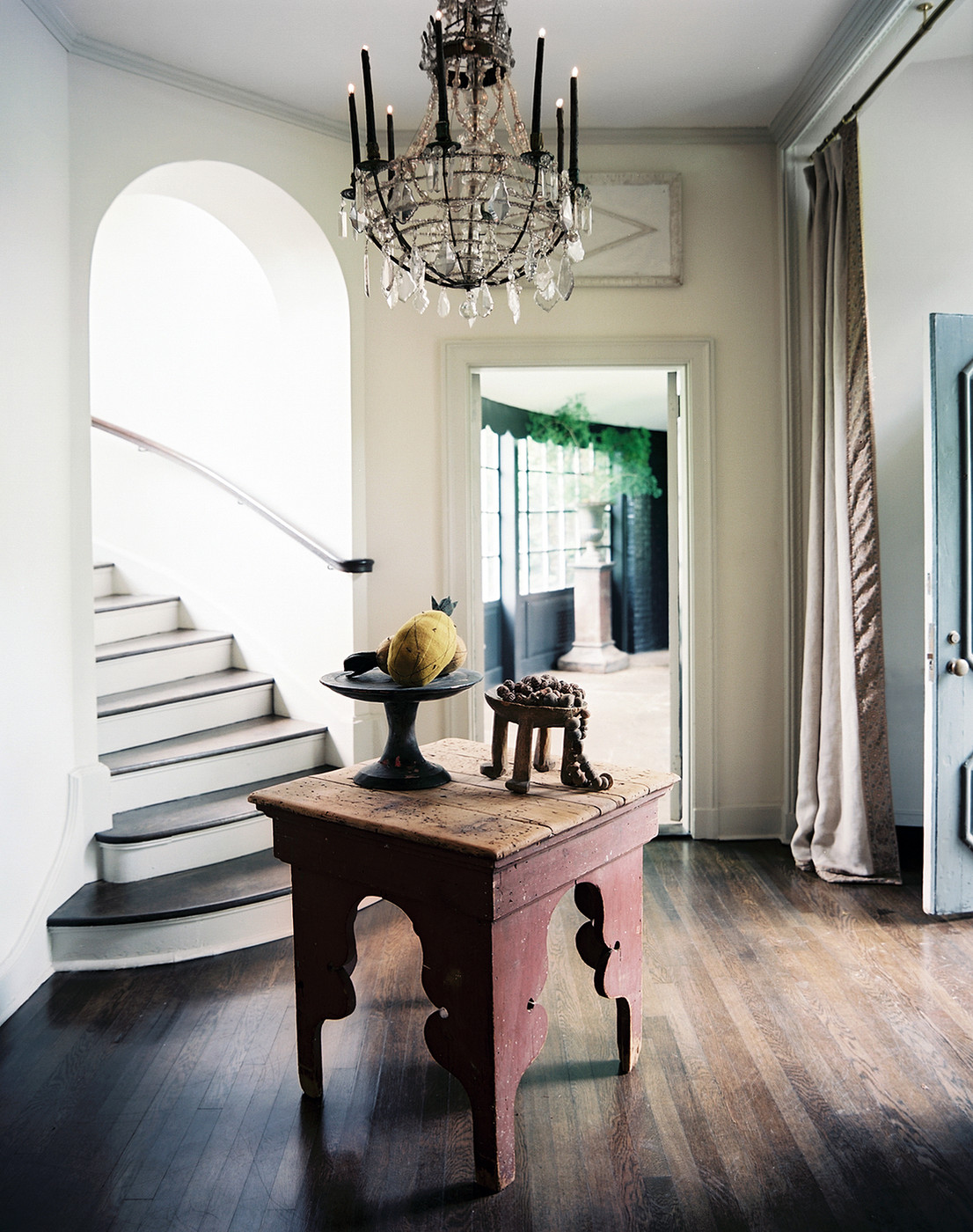 The term "foyer" is often used interchangeably with "entry" or "entryway". Some entries are tiny, consisting of little more than a simple console table next to the front door. Others are quite big, spanning two levels and including a view of the staircase. You are likely to hear the term "foyer" used when describing an entry with the feel of a room.
RELATED: 25 Gorgeous Entryways Clad in Wallpaper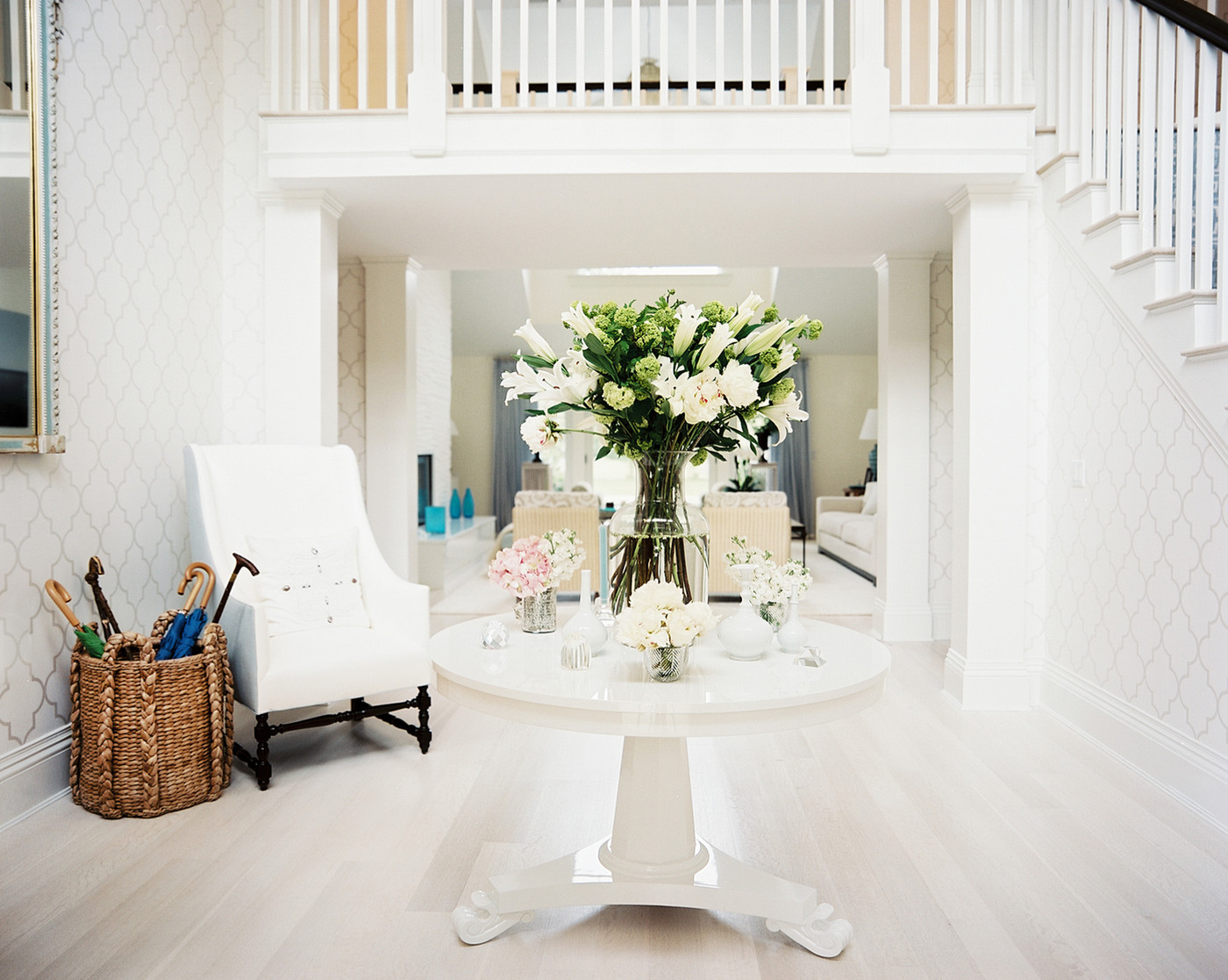 A foyer may include a closet for coats, umbrellas and other essentials. Also note that some homes have a mudroom, which can be separate from the foyer and include a place to remove and store coats, dirty shoes and other items before entering the main part of the house. In other homes, the mudroom and the foyer may be combined, as an organized stashing area beautifully keeps coats and supplies in check: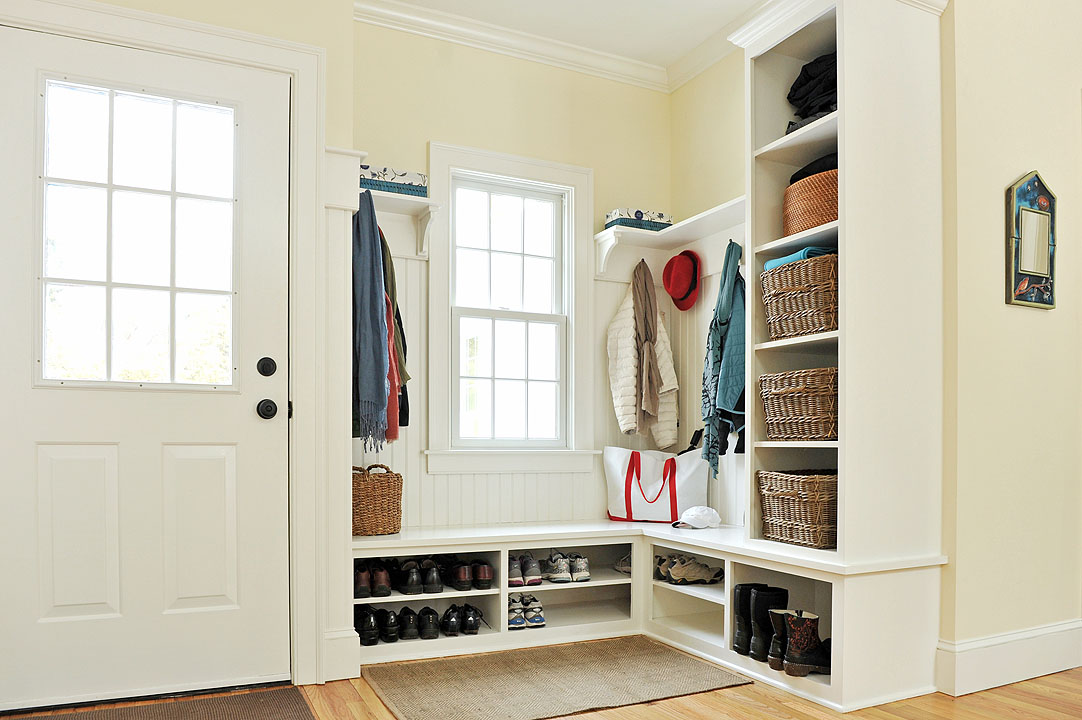 Because the foyer is the first interior space of the home that you see, flooring is rarely carpet. In fact, tile is a popular choice, as it can easily be cleaned if residents and guests track in outside dirt and leaves: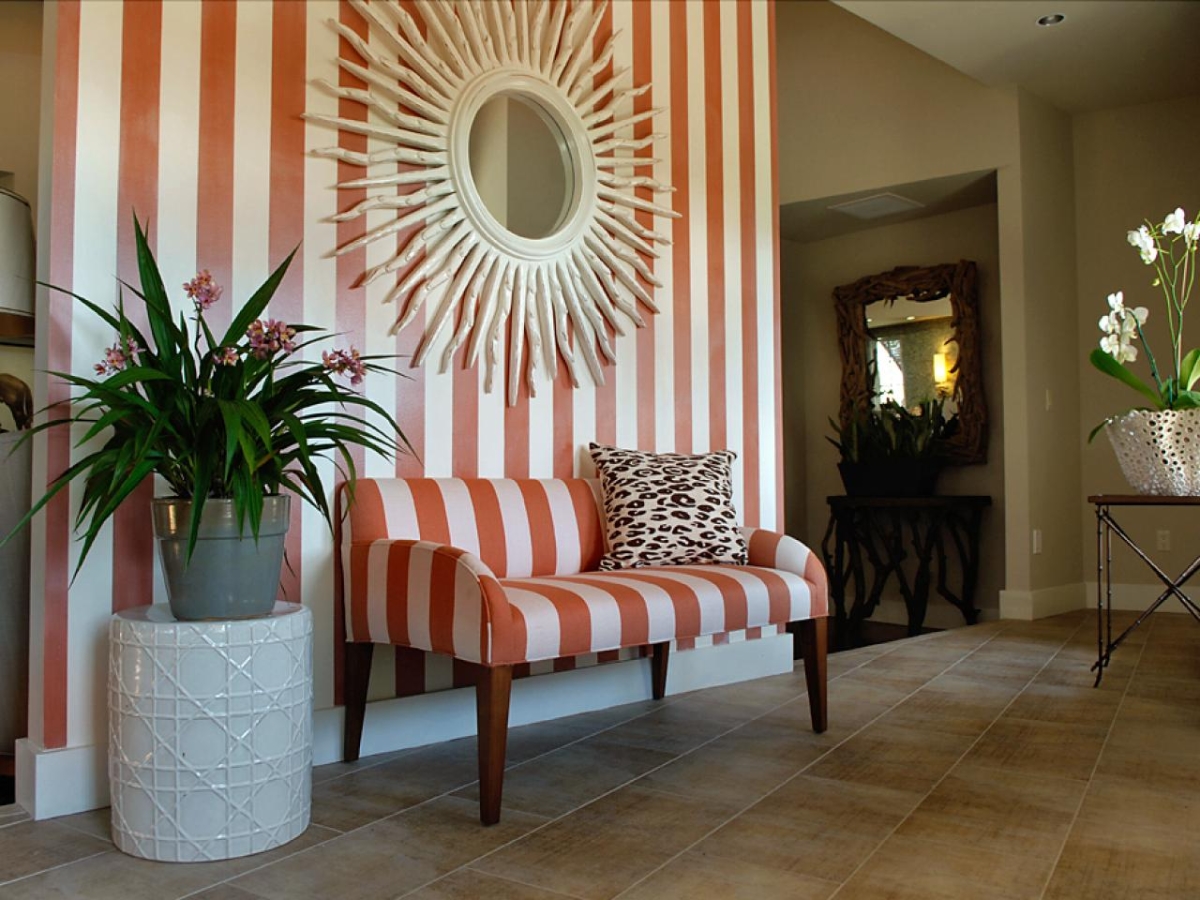 While it is not common for the foyer to feature the setup of a lounge or living space, tables are popular decorating choices for this entry area of the home.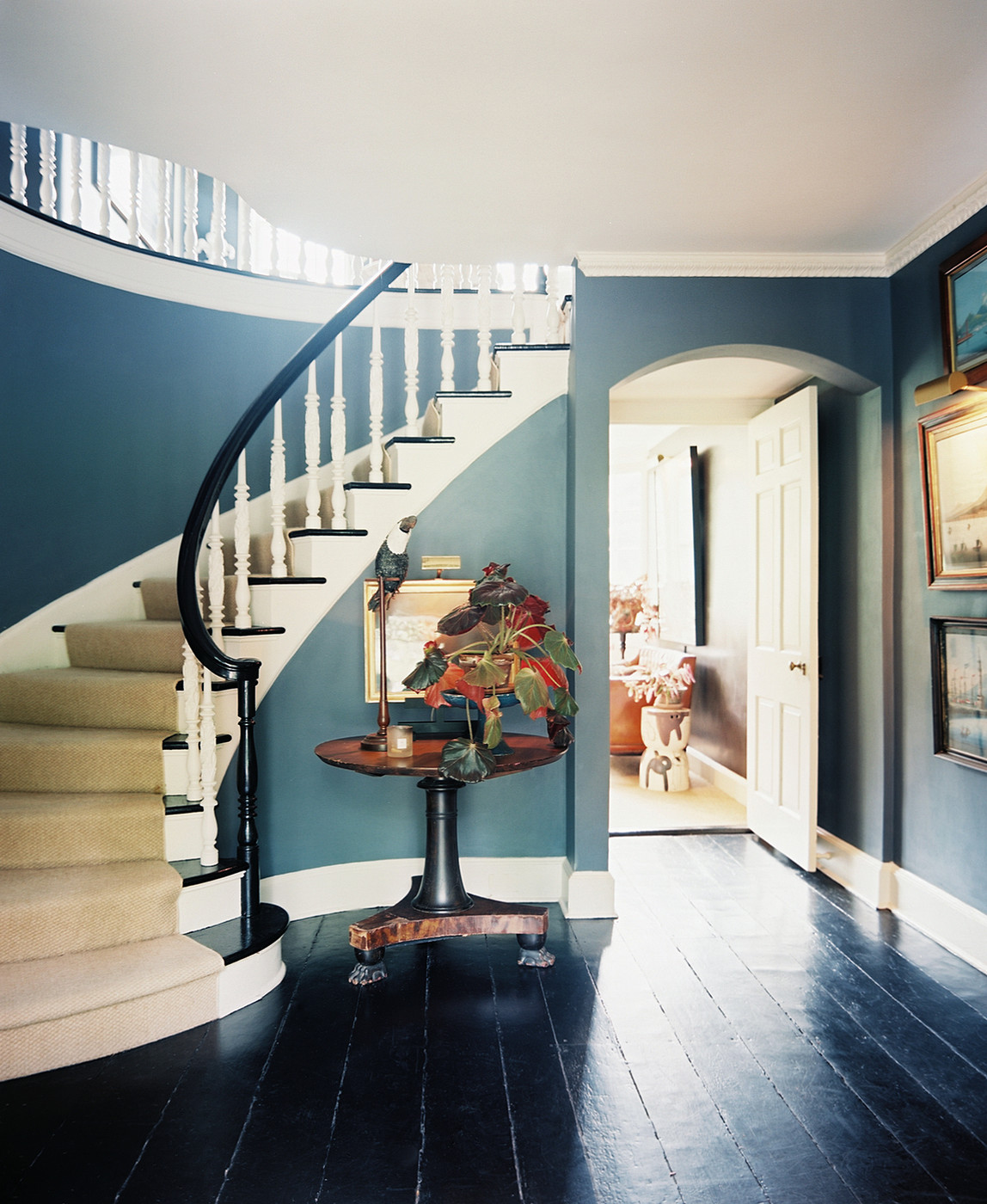 Seating may even be possible, especially if it can neatly fit against the wall or an area near the staircase. Foyer seating can help set a stylish tone and reflect the look of the entire home: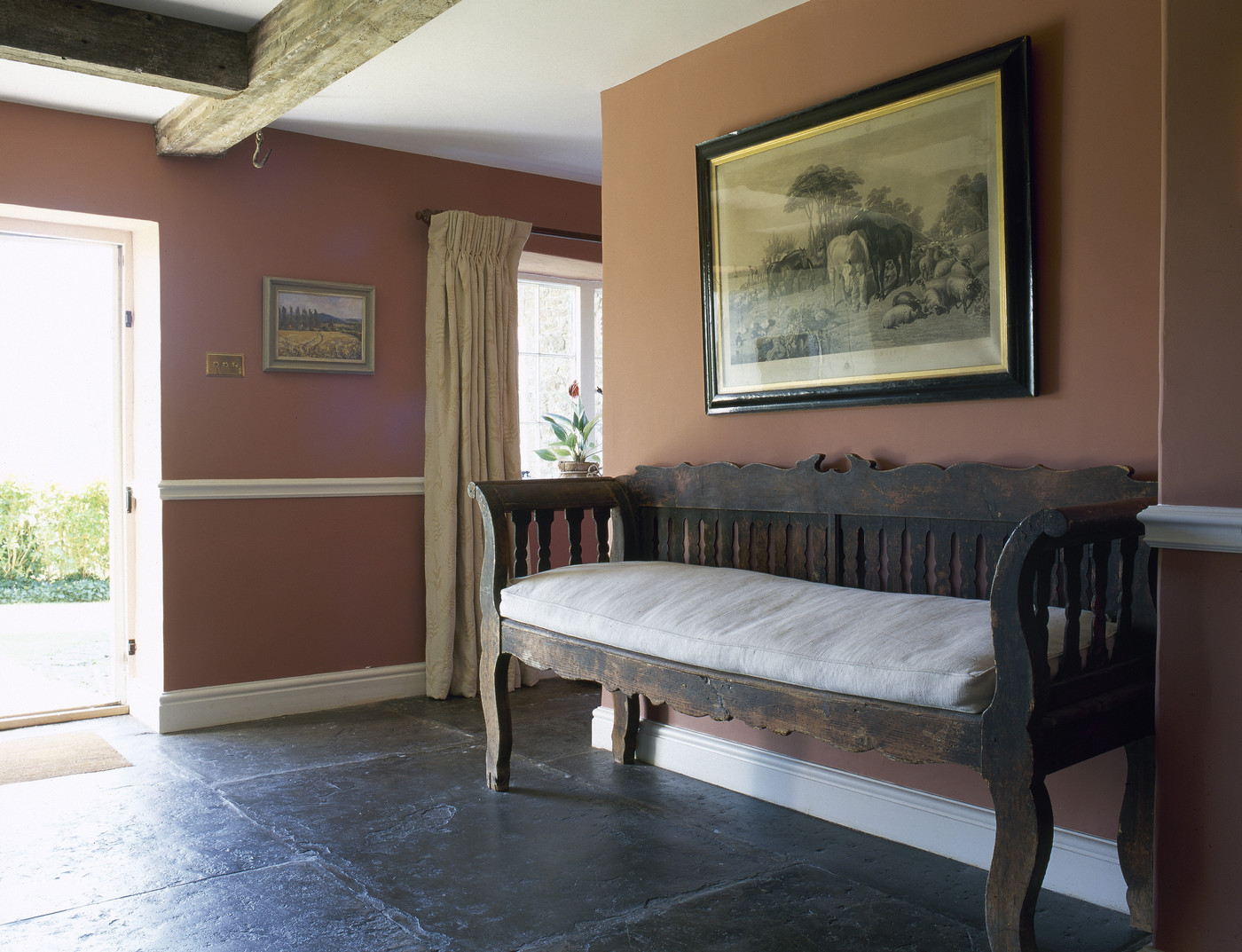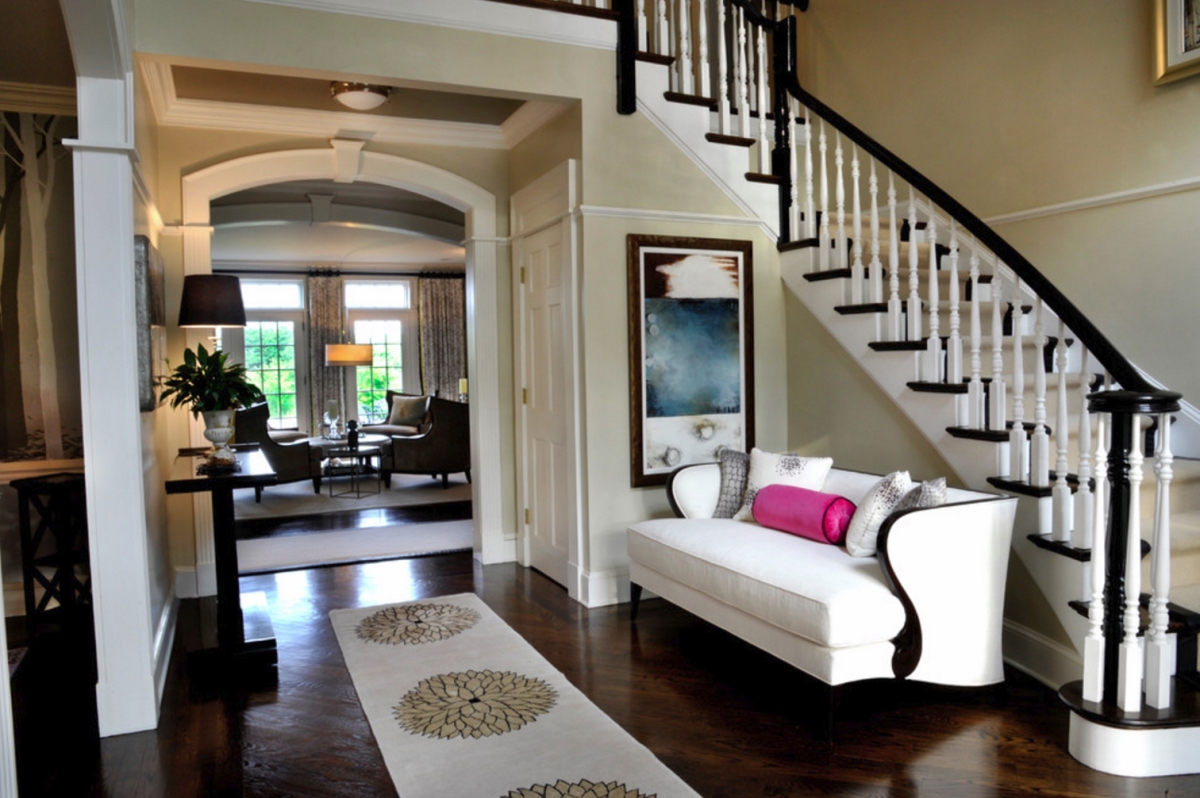 A sleek console table may be the only furniture present in the foyer, while special accents such as floral arrangements, plants and pendant lighting can add drama and sophistication: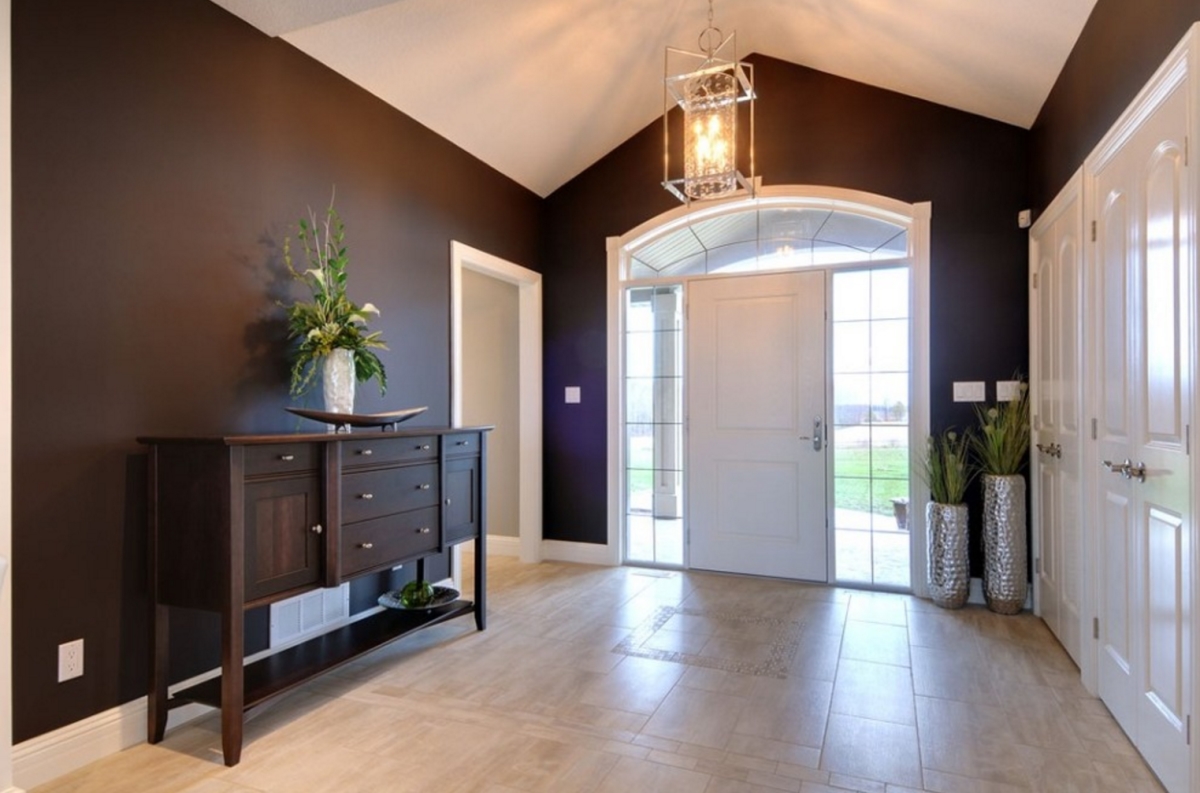 In the next section, we'll take a closer look at the art of decorating a foyer…
Decorating Your Foyer
We've already learned that furnishings such as small tables, console tables and benches are popular choices for decorating the foyer. A rug or runner may also be added to the space, especially since many foyers are not carpeted:
RELATED: Saving Space In Your Foyer With a Creative Coat Rack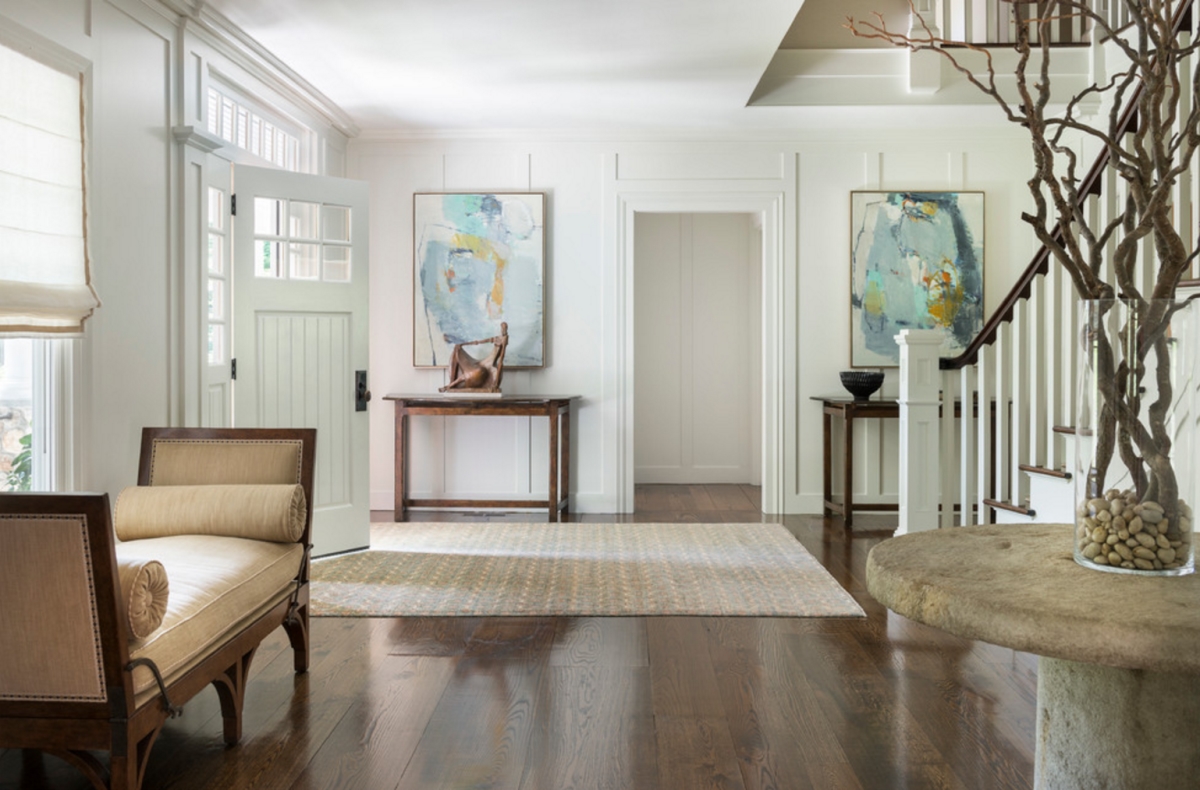 Prominent lighting can also make a big impact, and pendant lighting is an increasingly popular choice: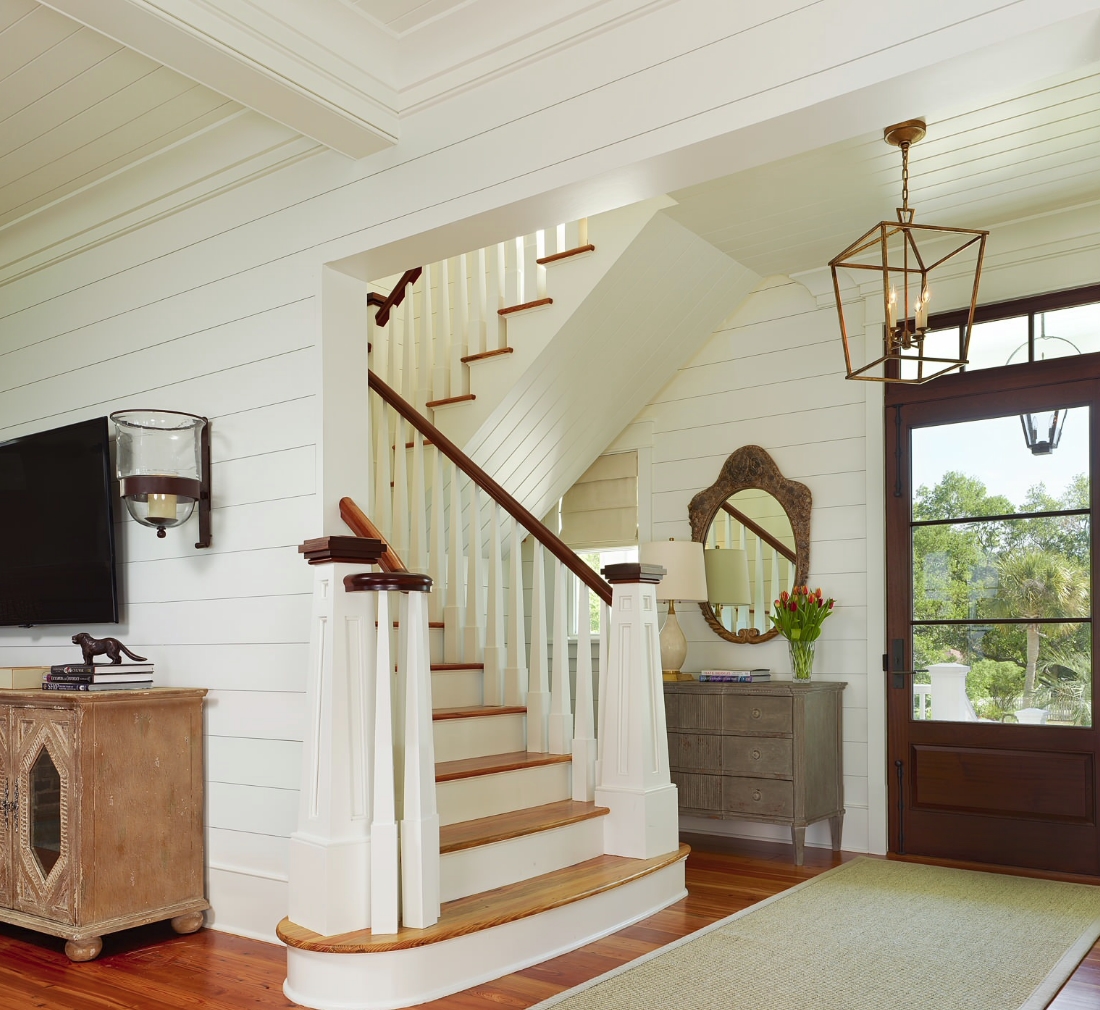 Another fun option: painting an accent wall! Add color without having to paint the entire space. Plus, an accent wall can beautifully offset artwork, as well as a console table topped with a thoughtfully arranged vignette.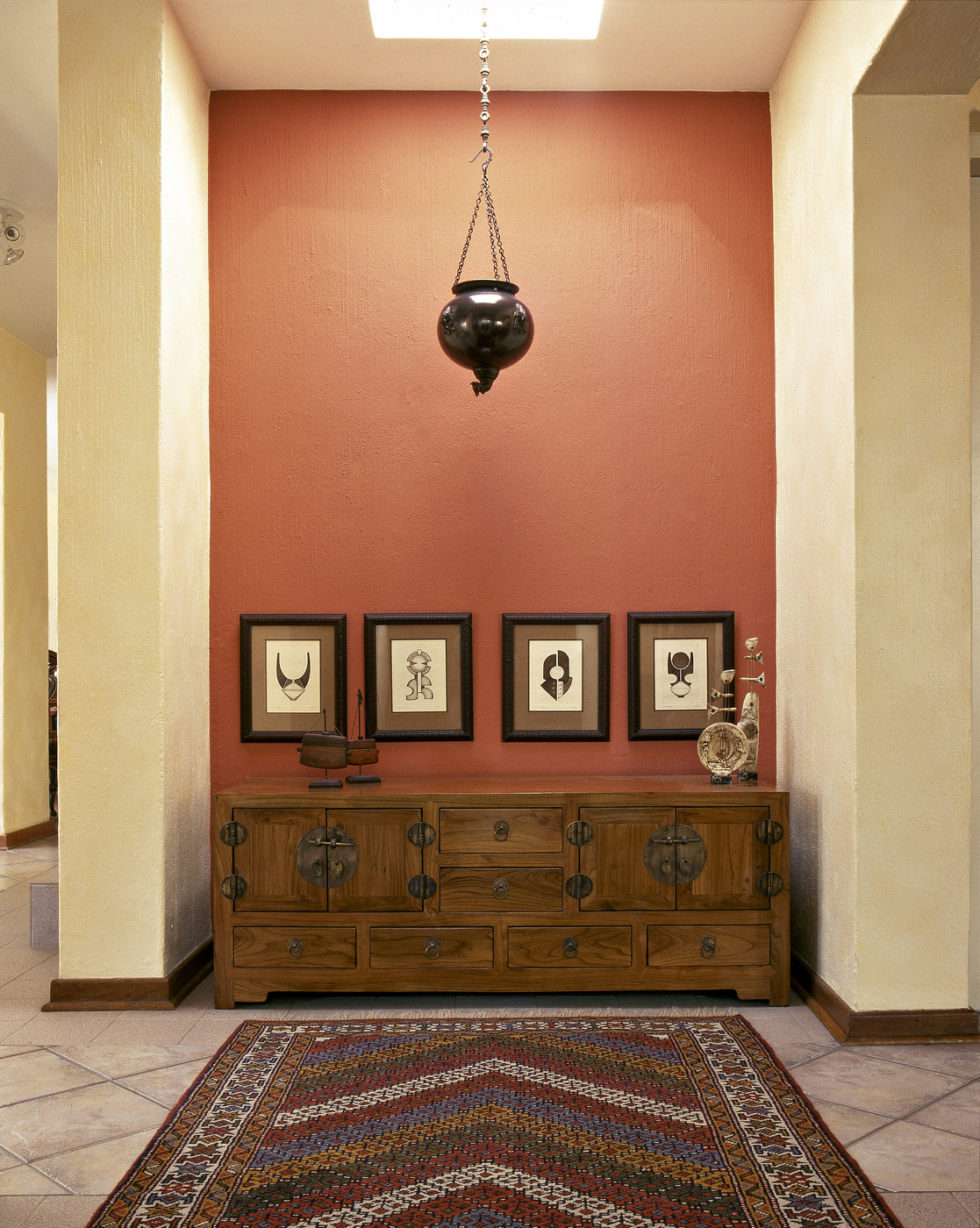 If you have room for extras such as a statement lamp, don't hesitate to embellish your foyer in style: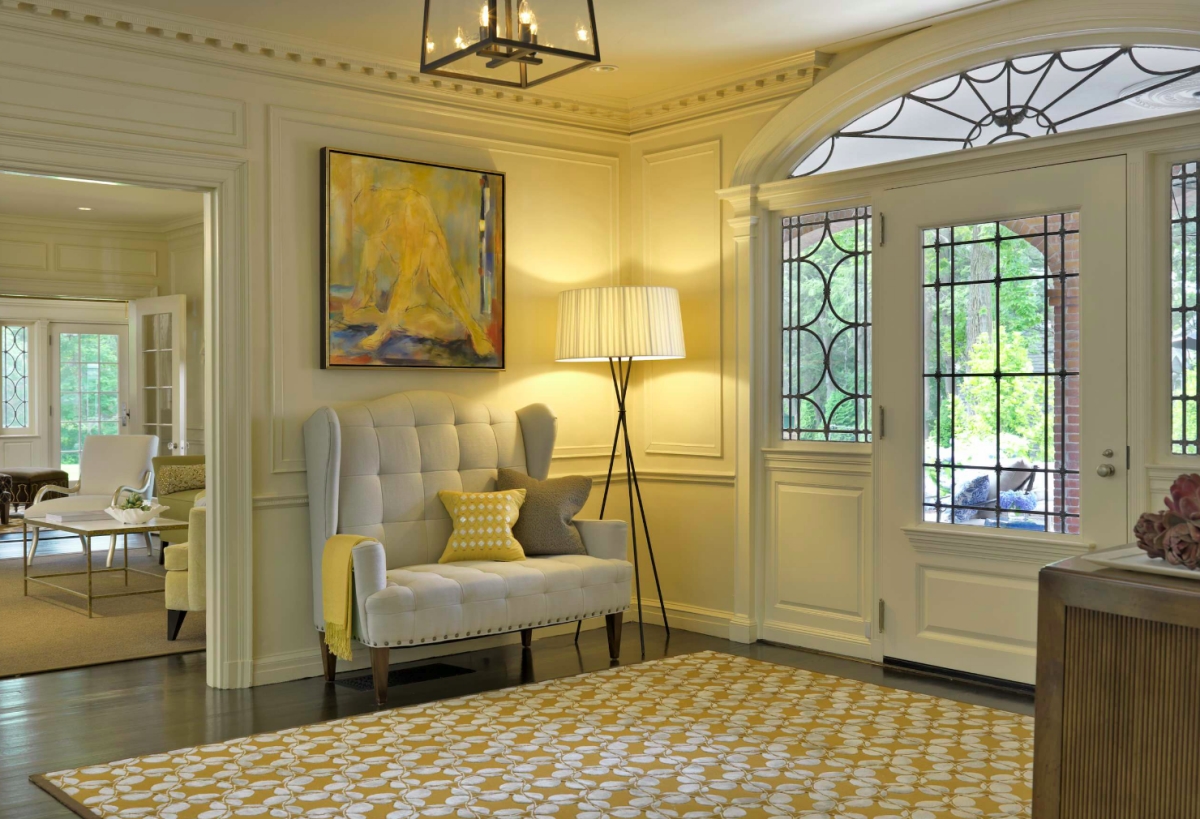 If you mainly have room for a console table, you can surround it with interesting pieces. Top it with artistic candle holders, and hang a mirror to reflect the light. You can also stash extra seating under the table in the form of compact ottomans/stools. Bonus points if the tops lift to reveal storage space!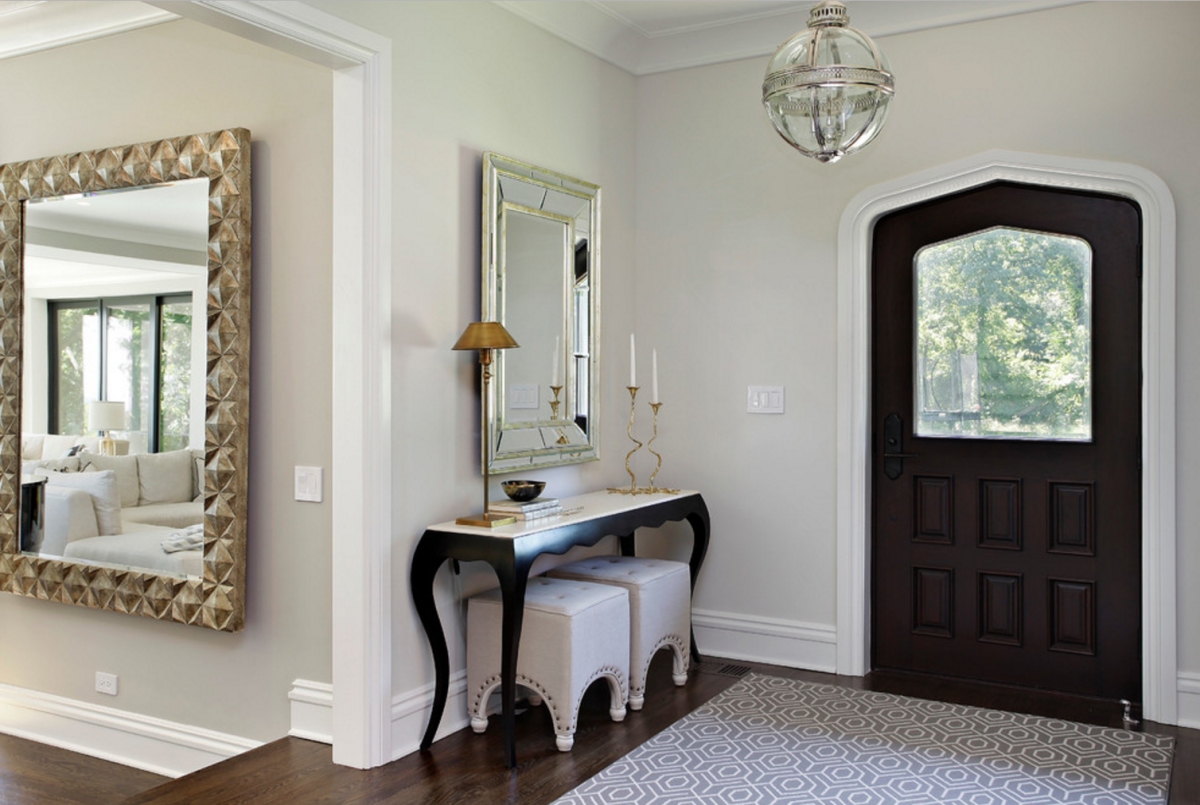 If you want to add seating but don't have much wall space, try an elegant small chair or two. You'll have a place to sit while you tie your shoes on the way out, and your interior will thank you for the extra dose of style: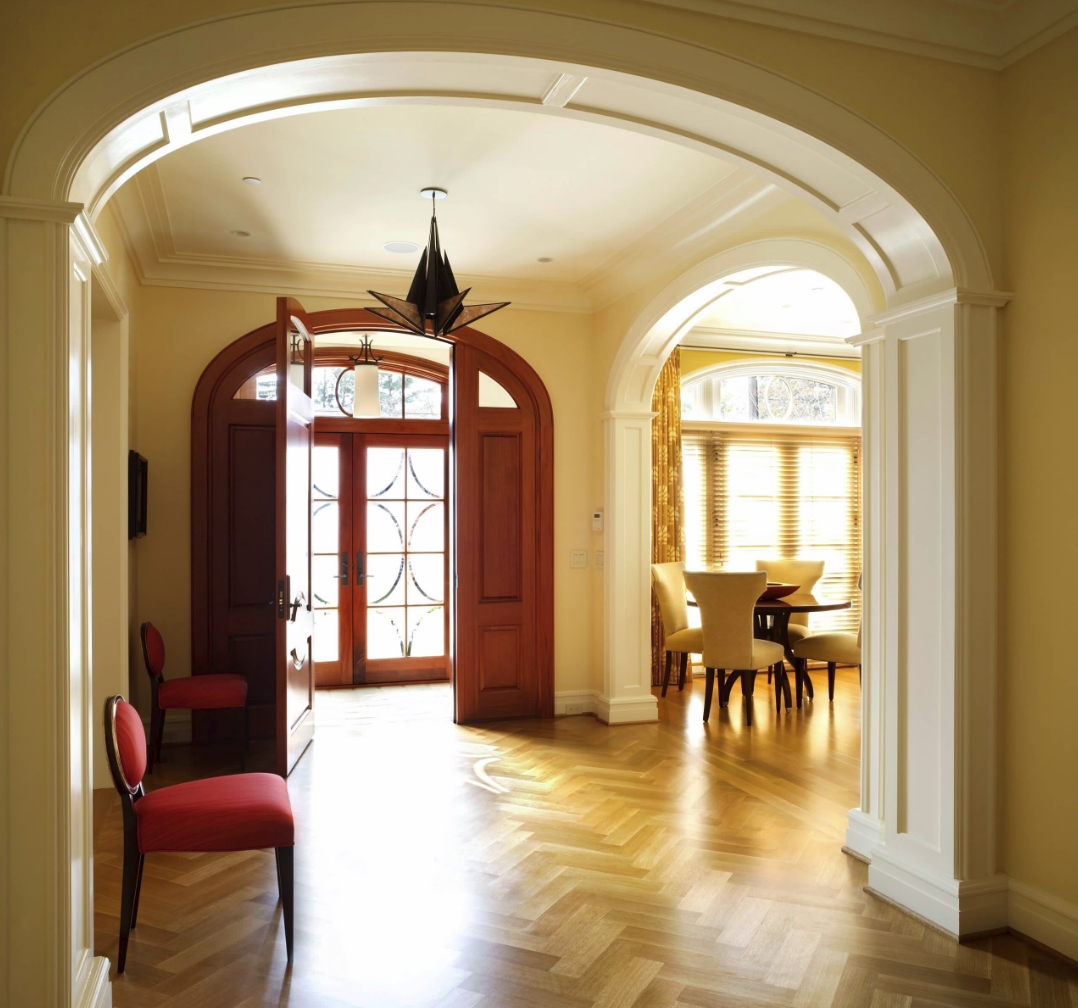 If you're lucky enough to have a grand foyer, you can always go grand with the decor! Bring on the sculptural artwork and lush plants: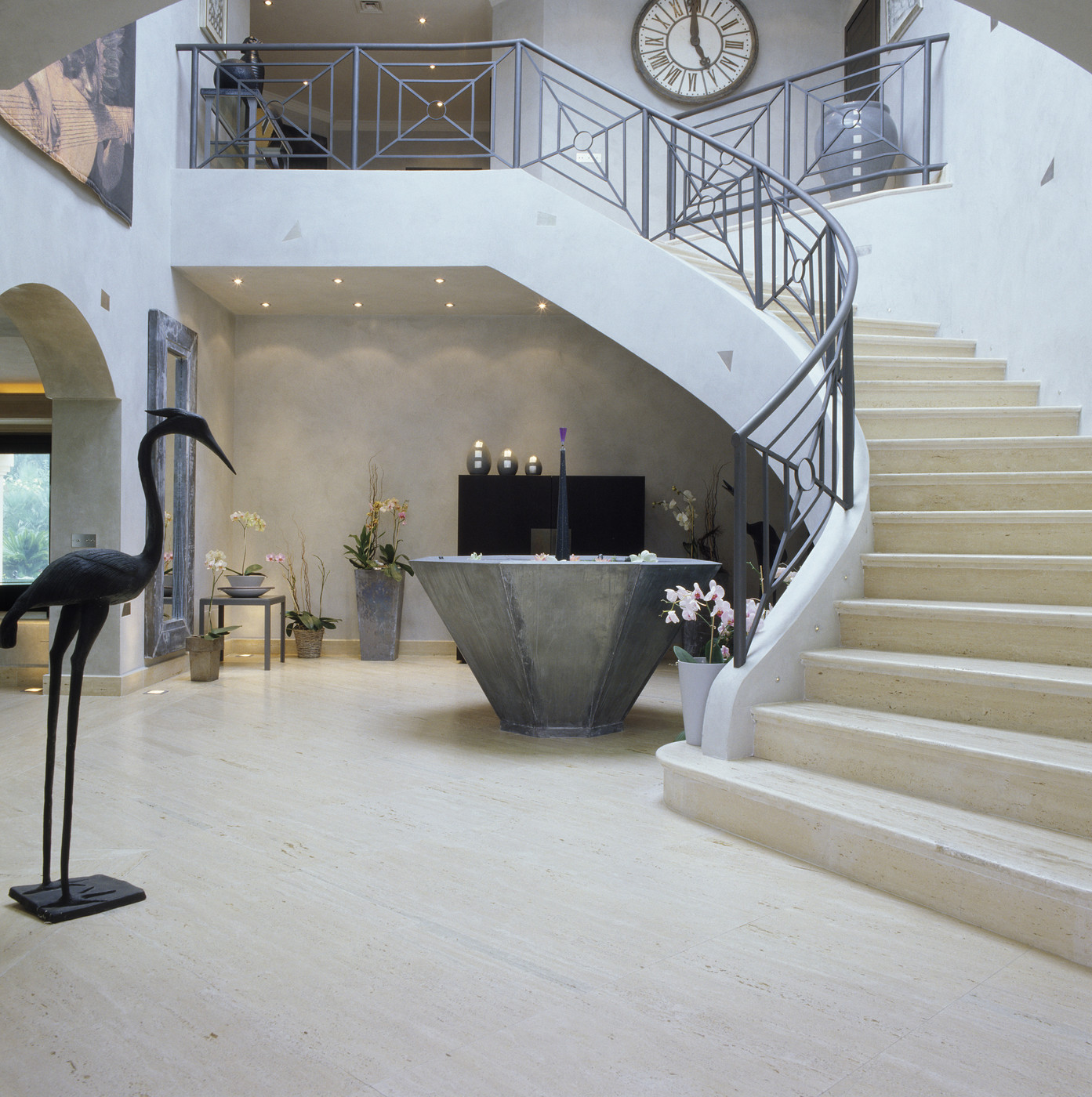 A Dramatic Entrance
Speaking of going grand, we end today's post with a trio of stunning photos that dial up the elegant factor. Because your foyer can be a place to make a unique statement and set the tone for your entire home. Don't be afraid of dramatic lighting, stately plants, specialty tile and center tables where you can display standout pieces. Check out the breathtaking foyers that follow:
RELATED: 10 Small Entryway Designs With Larger-than-Life Appeal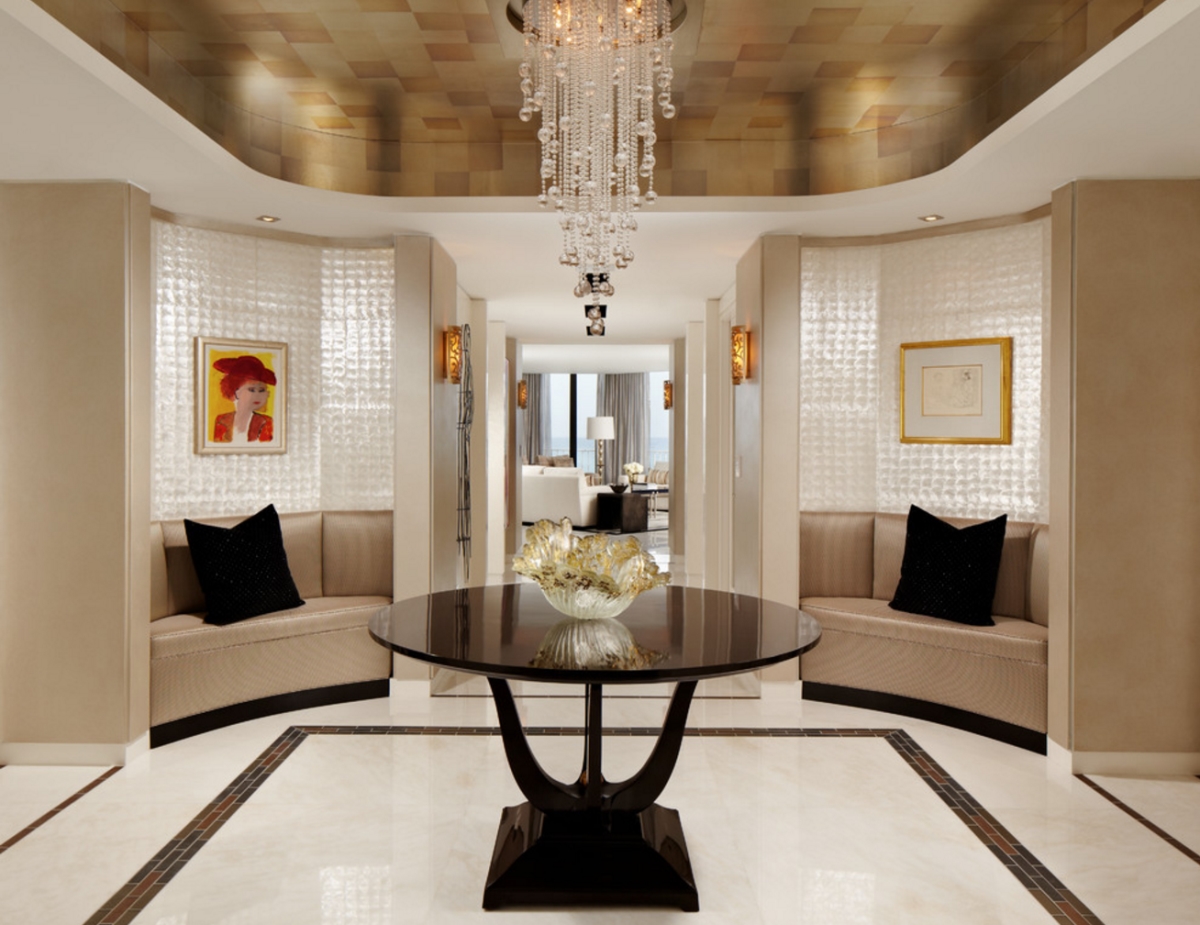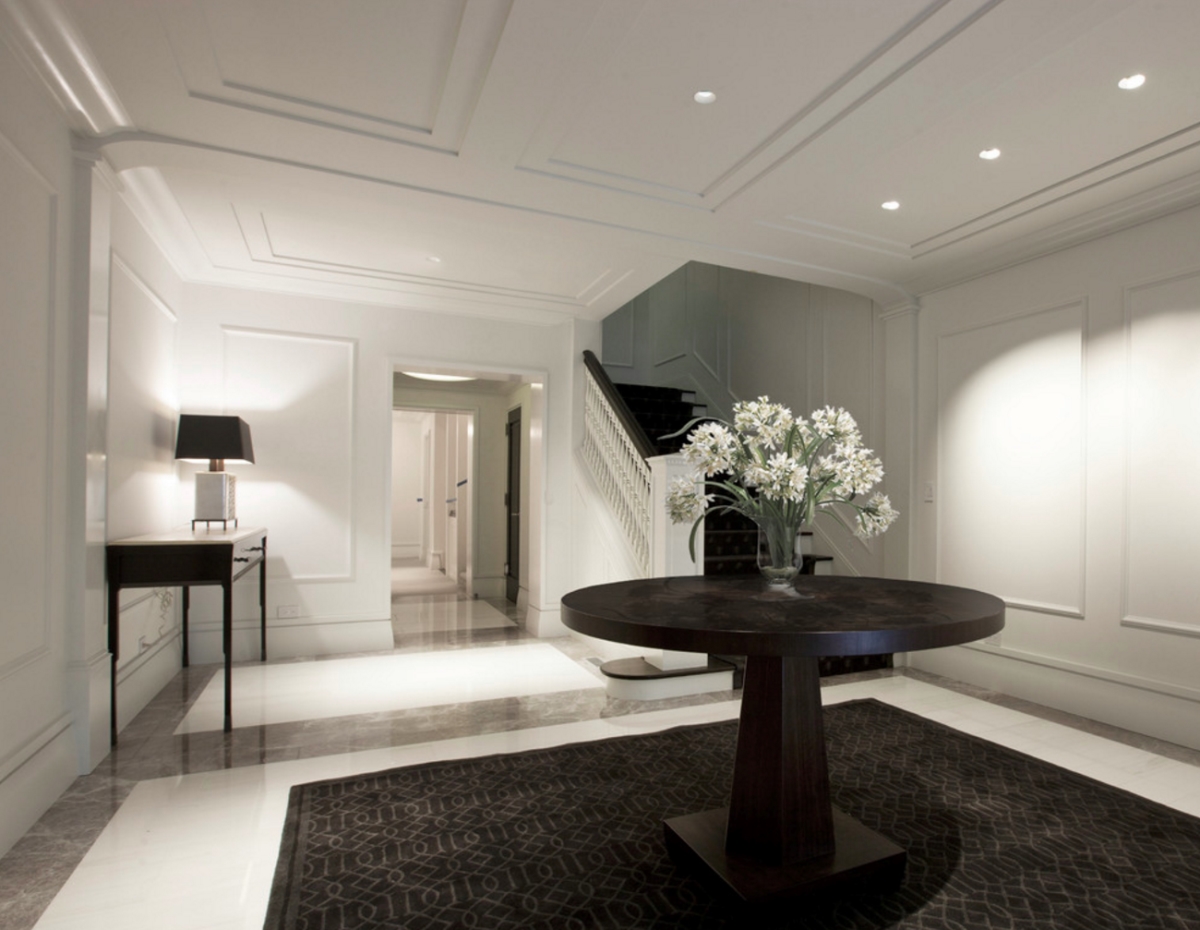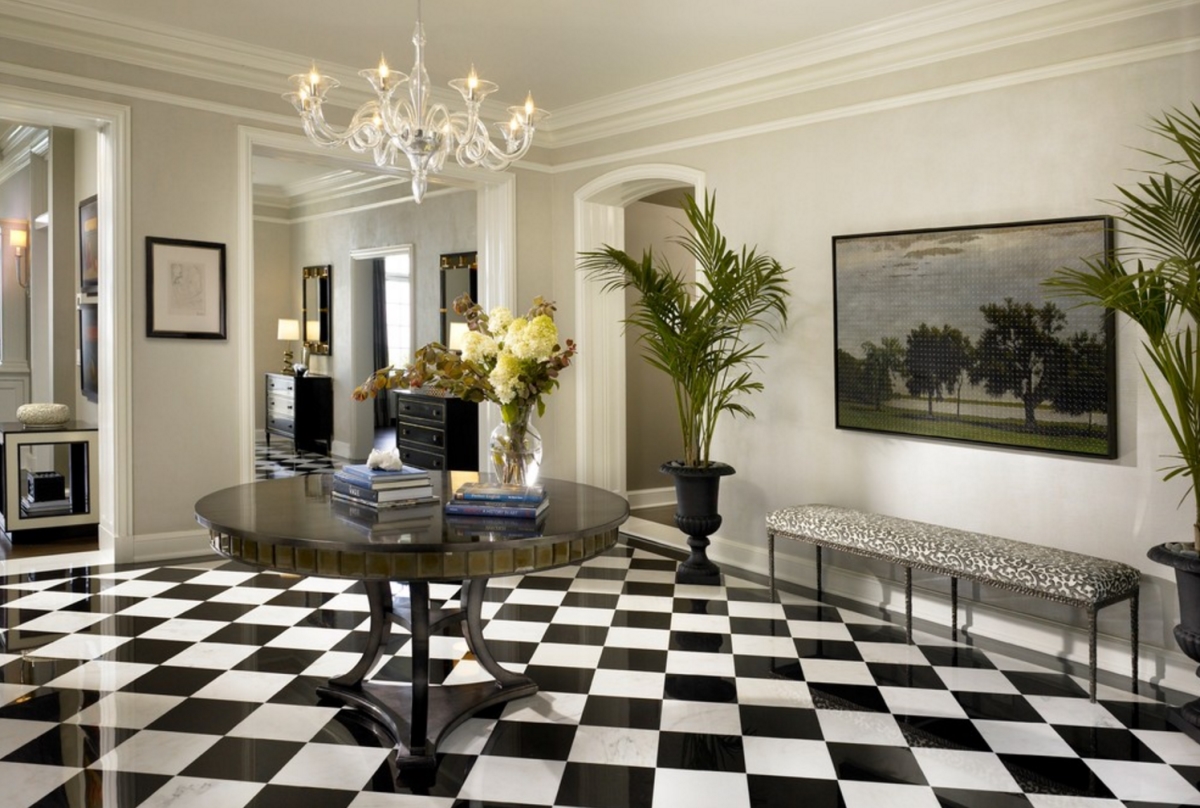 We hope today's post has been helpful in defining what makes a foyer special. Happy decorating!