Some of the most amazing design photos come from the interiors of studio apartments. It's fascinating to see how people create innovative solutions for small-space living. Whether you've personally experienced studio apartment life or you're as intrigued as we are by clever, compact design, you're sure to enjoy the photos that follow. Not only will they inspire you in your own decorating endeavors, they will help us answer the question: What is a studio apartment?
Studio Apartment Basics
A studio apartment is an apartment that features one large room (rather than separate walled-off spaces), plus a bathroom. One-room living means that in many situations, the kitchen, living area and sleeping space are all incorporated into the larger "room".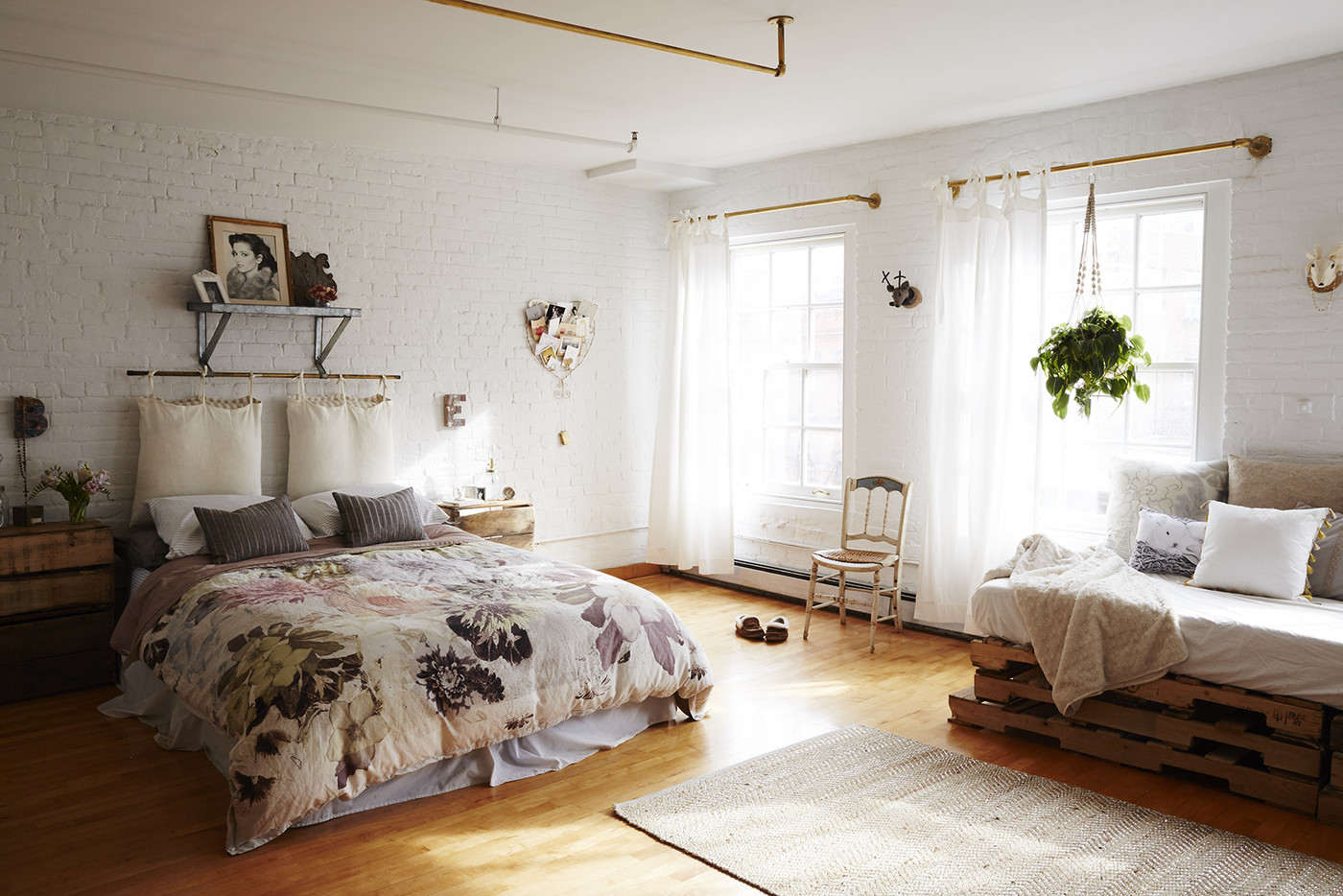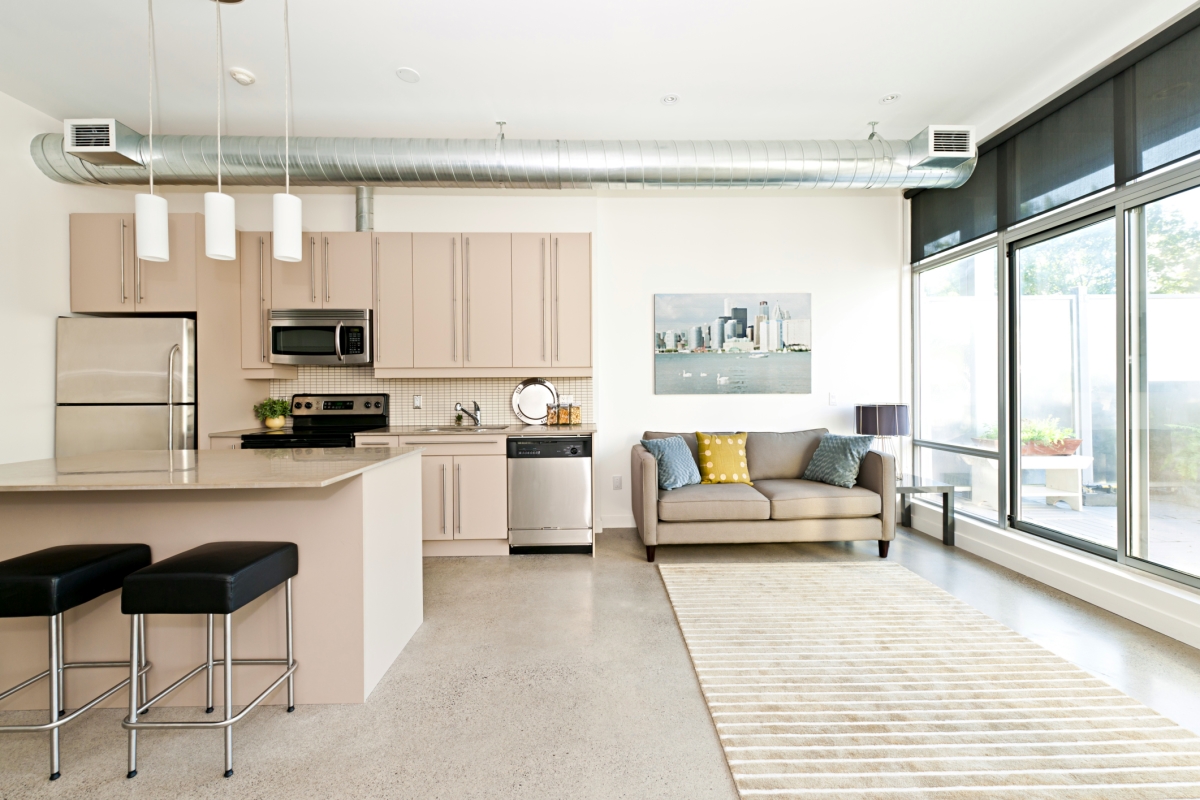 While one-room living is the most common feature of studio apartments, many studios incorporate some type of room divider, such as a half wall or a cleverly placed built-in shelf, to give a bit of privacy and help define the space.
RELATED: Studio Apartments That Make the Most of Their Space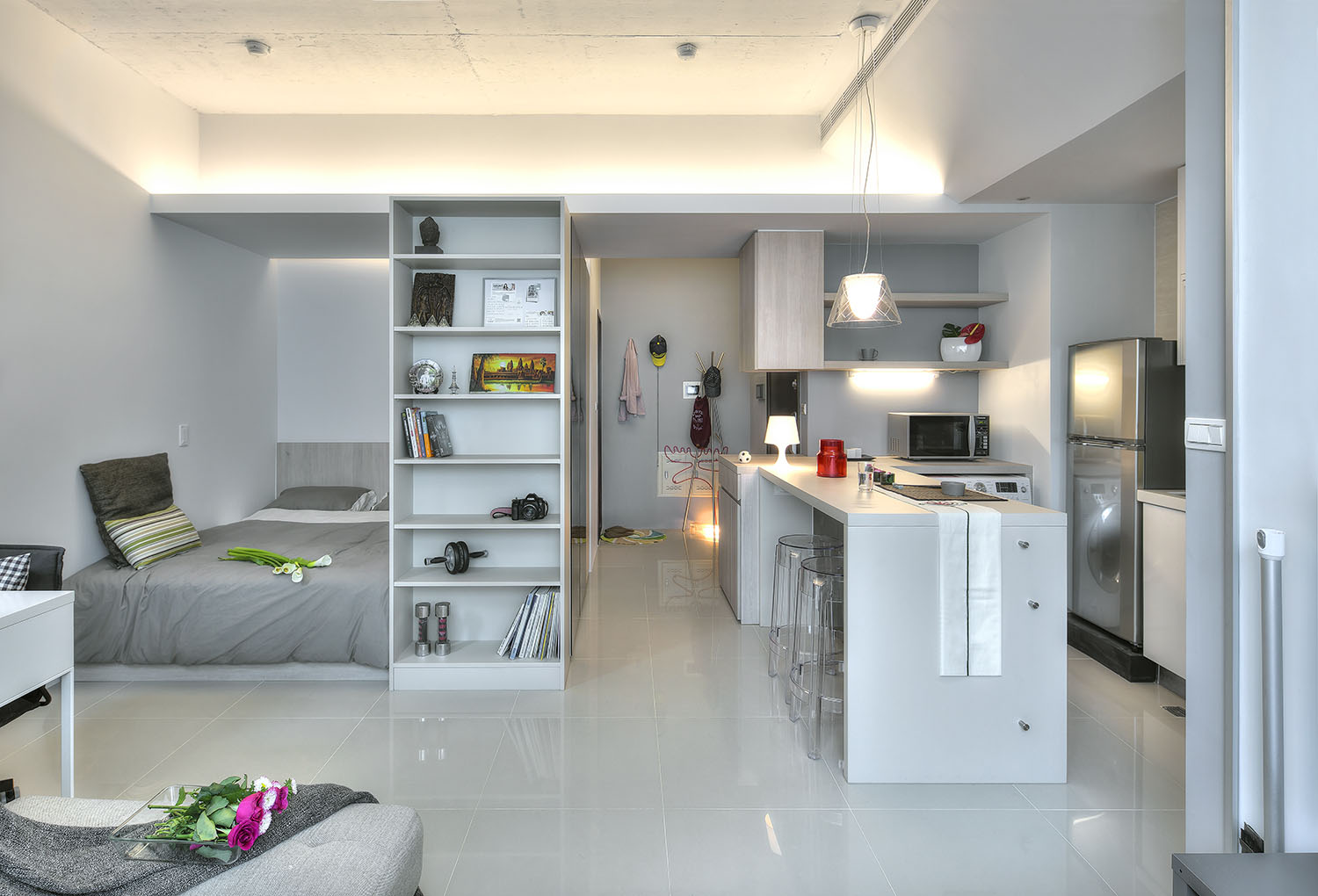 Studio apartments offer many benefits, including budget-friendly rent, lower utility bills, and a "less-is-more" approach to living. However, those who live in studio apartments must make very strategic decisions about layout and storage. Accommodating guests can also be tricky.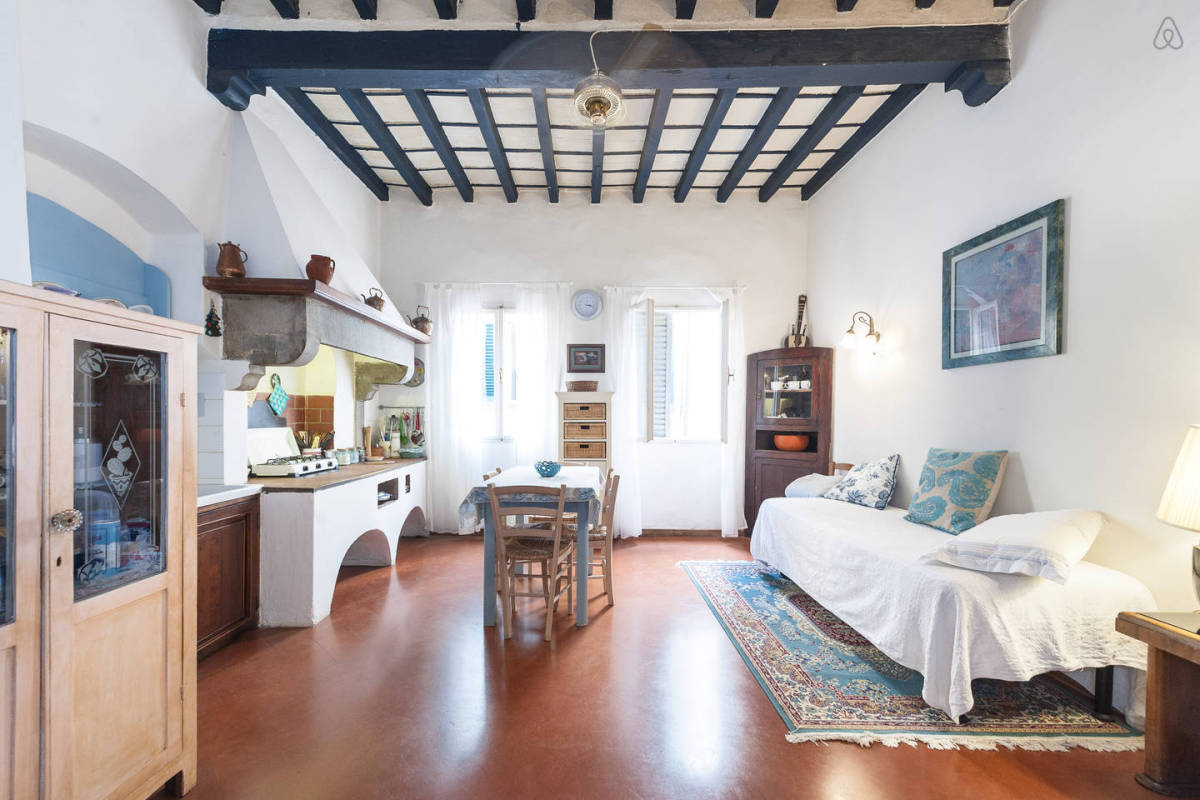 While studio apartments have their limitations, they are the perfect solution for those who don't need much space. Not to mention, some people willingly choose to forgo space in order to be closer to the center of town, where rent is higher. Affordability is a huge selling point, especially when compared to larger units, and studio apartments continue to be popular choices for those who live alone, such as students and single adults looking to simplify and stay on a budget.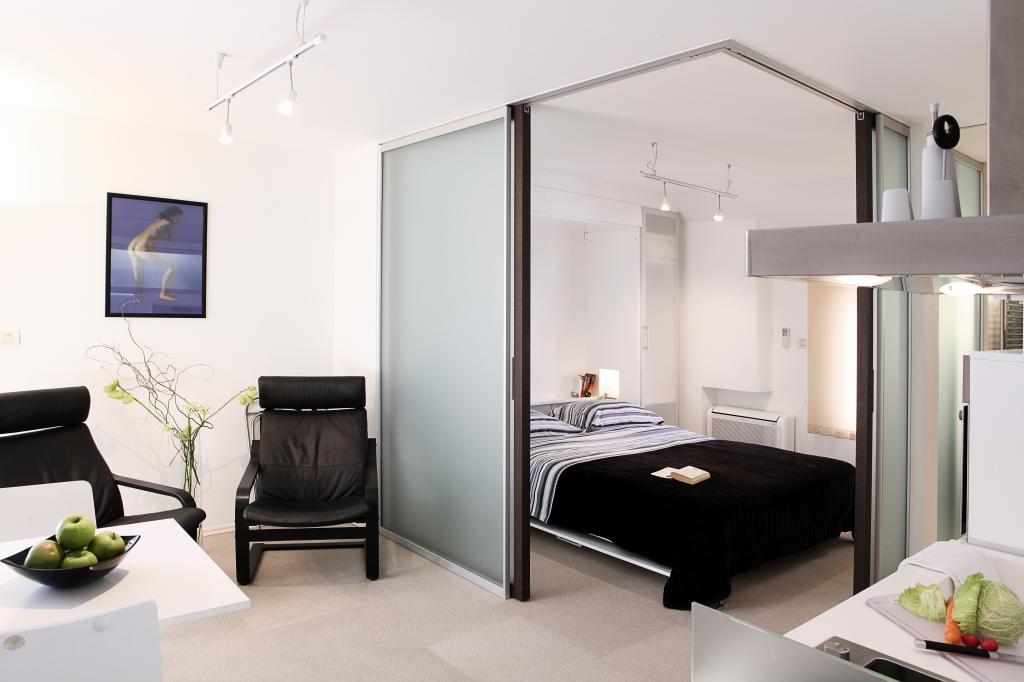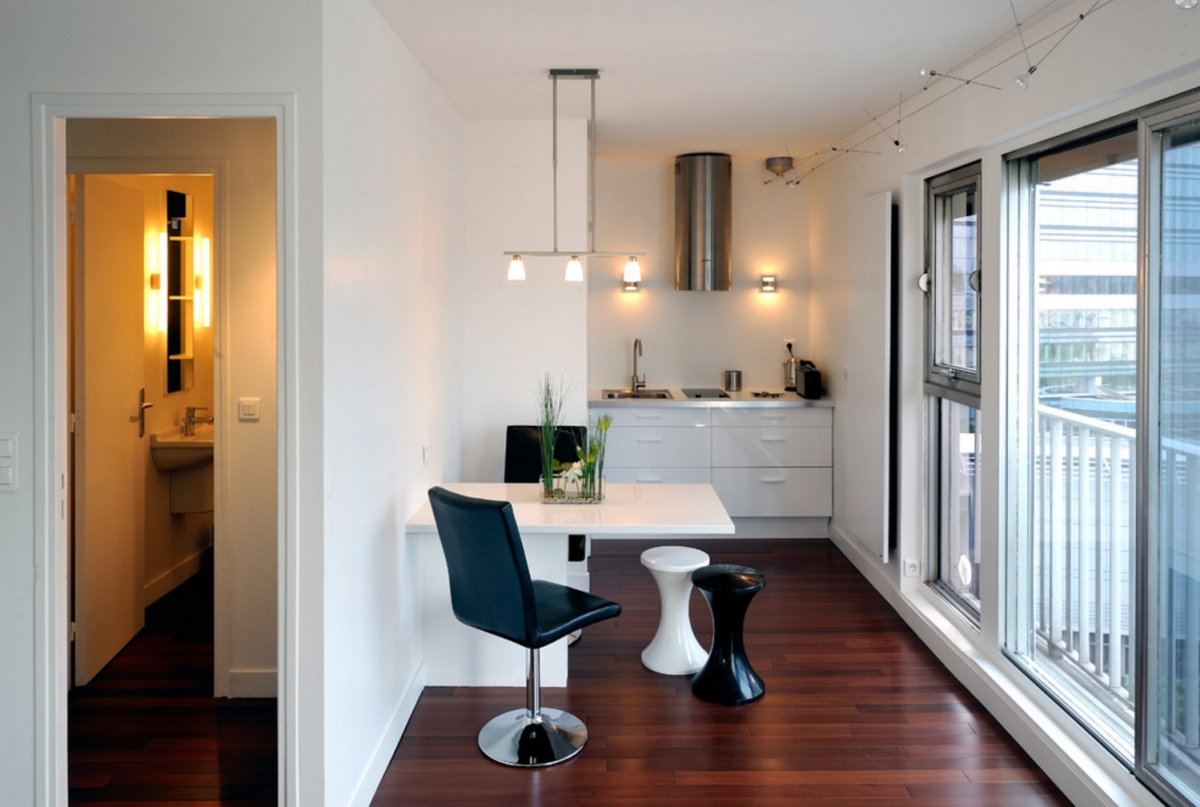 Read on as we take a look at special features you may find in studio apartments, as well as ways to solve storage conundrums (check out the industrial-chic clothing rack below)!…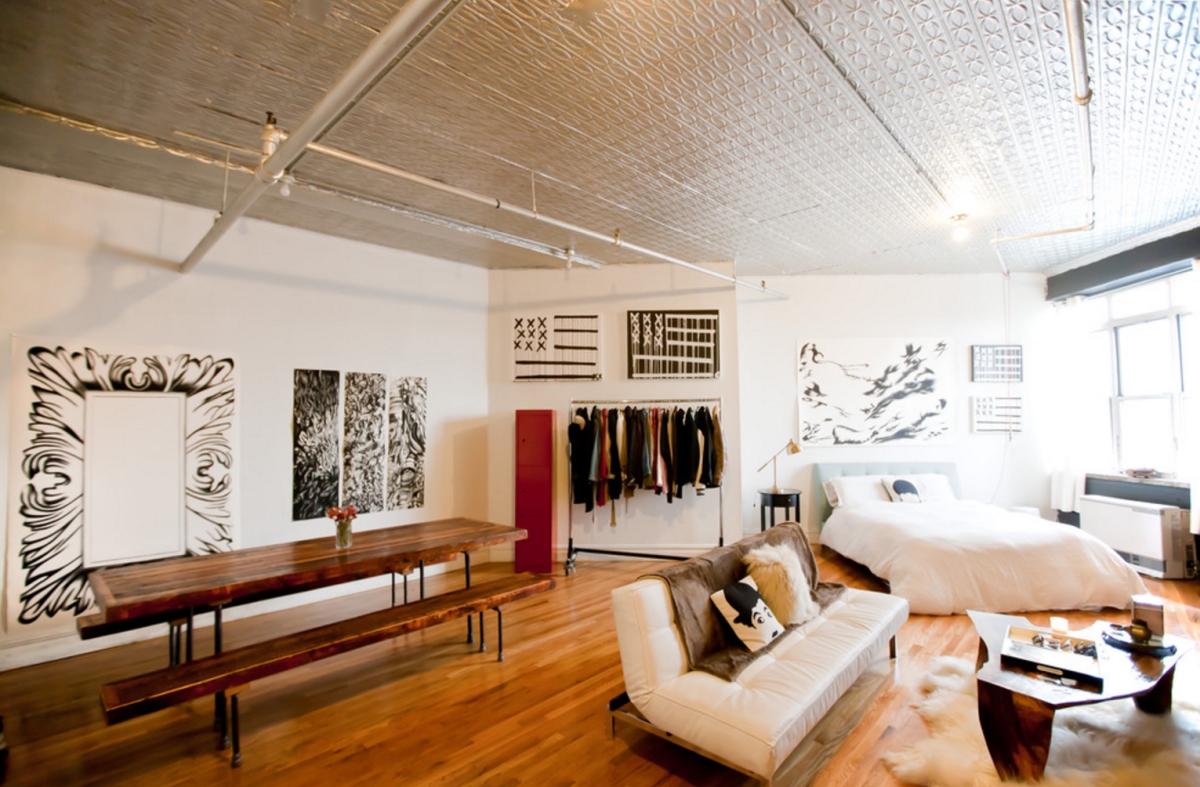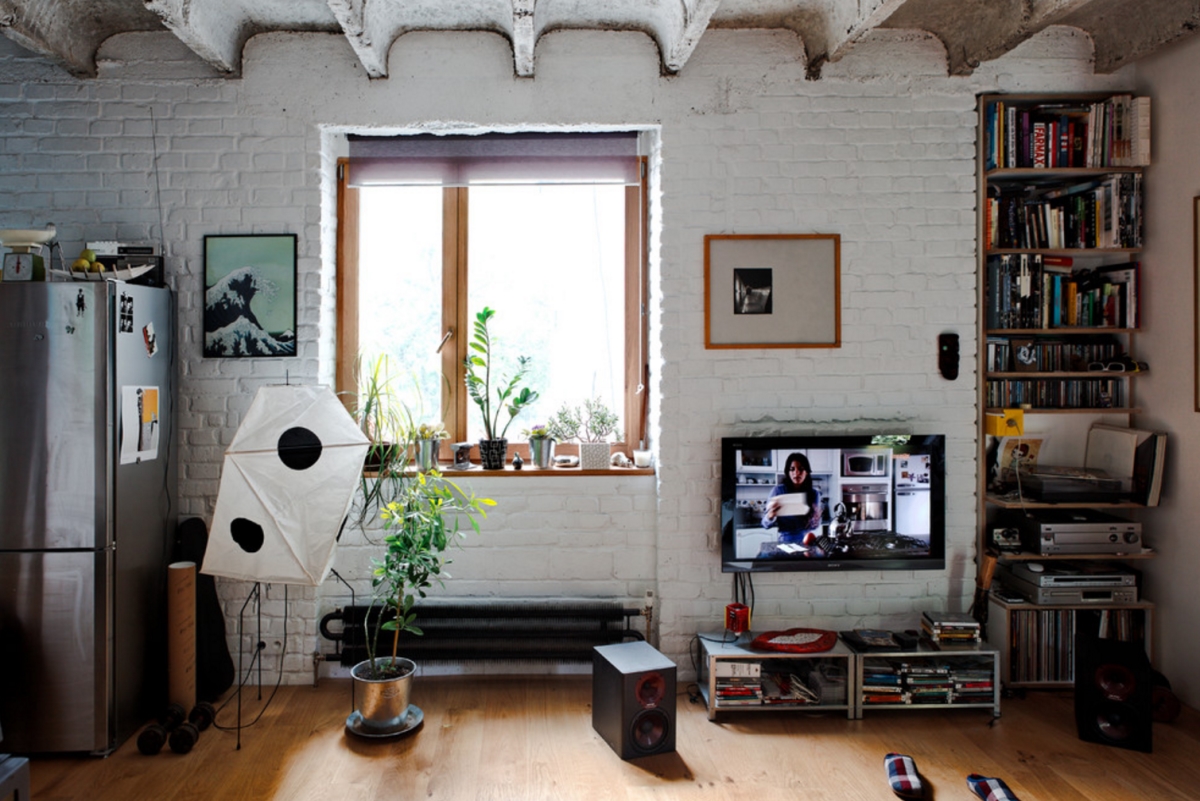 Special Features
As mentioned above, many studio apartments make use of partitions and other dividers to separate areas such as the kitchen and the bedroom from the rest of the space. Bonus points if you find a studio with shelving as colorful and modern as the dwelling below:
RELATED: Small multi-functional 40 Square Meter Apartment in Tel-Aviv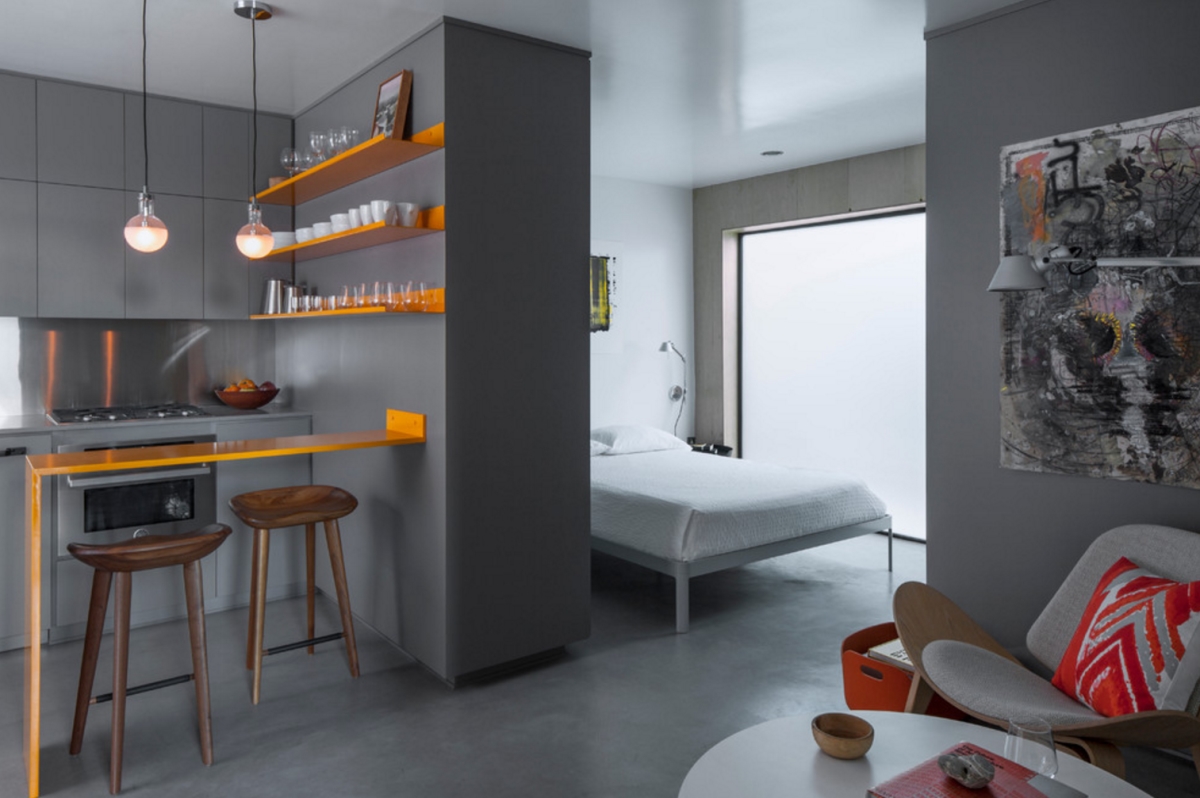 Built-in shelves with open cubes are a popular choice for studio apartments, as they provide storage for books and decor while adding privacy: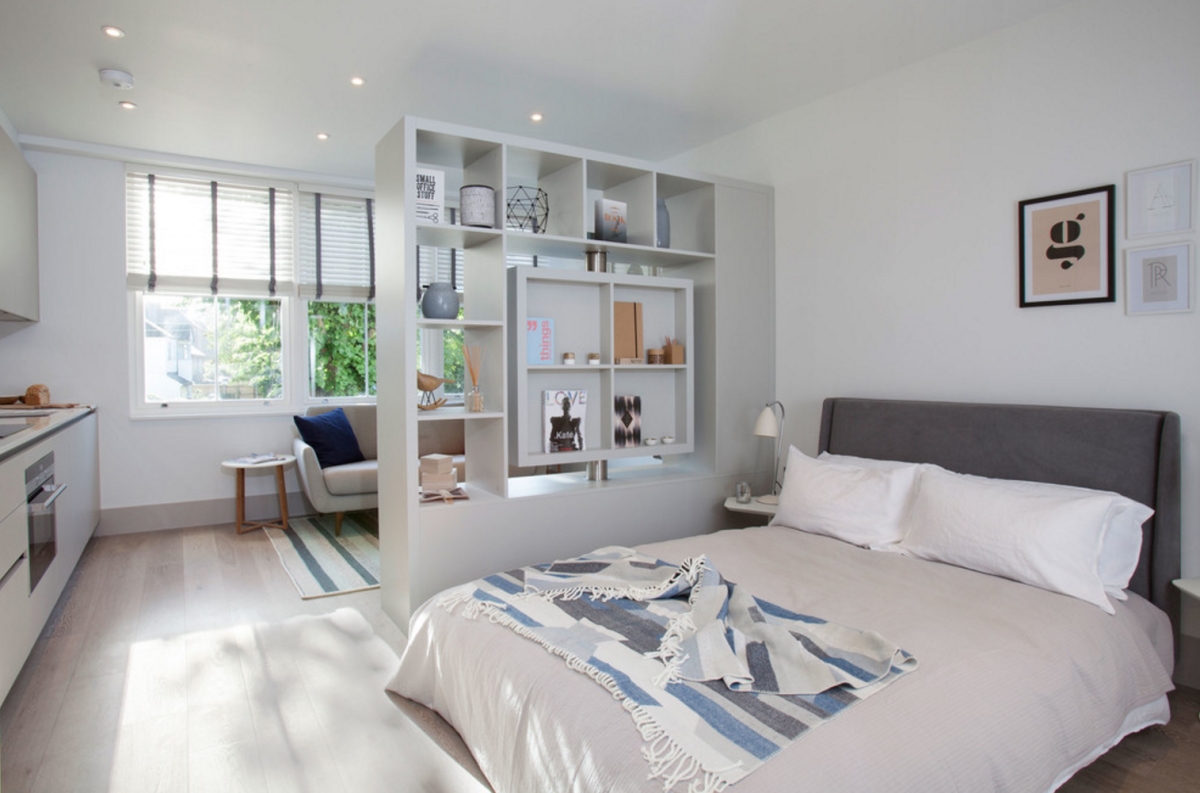 Many studio apartments have substantial kitchens rather than kitchenettes along one wall of the room. Mirrored doors and walls can also add a sense of space, as they reflect the light and make the room appear larger.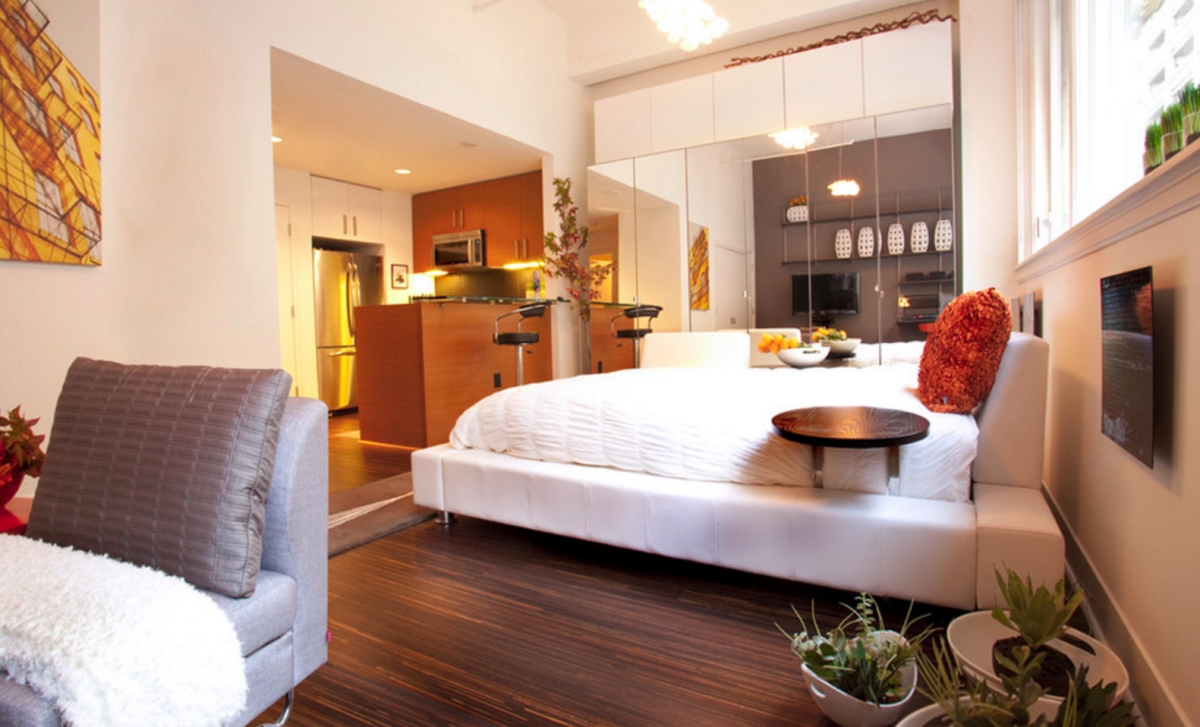 Not to mention, split-level studio apartments add depth and dimension while creating distinctly separate areas: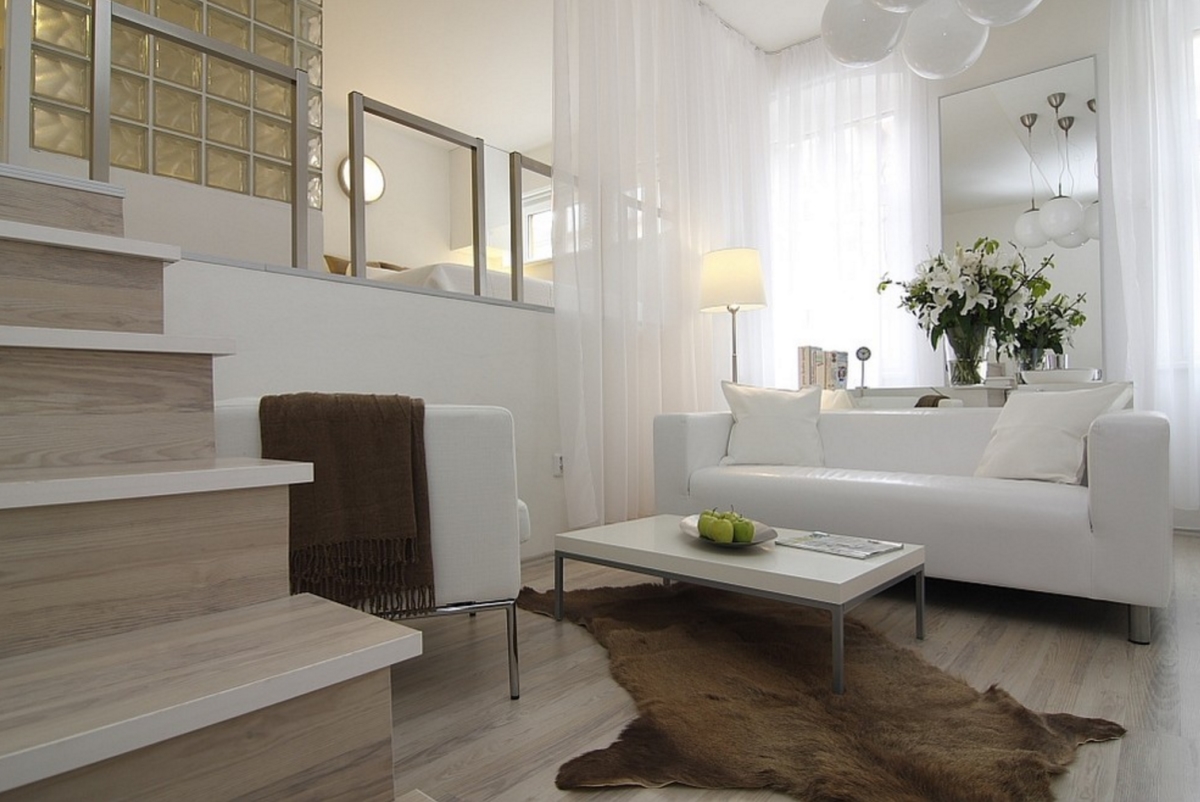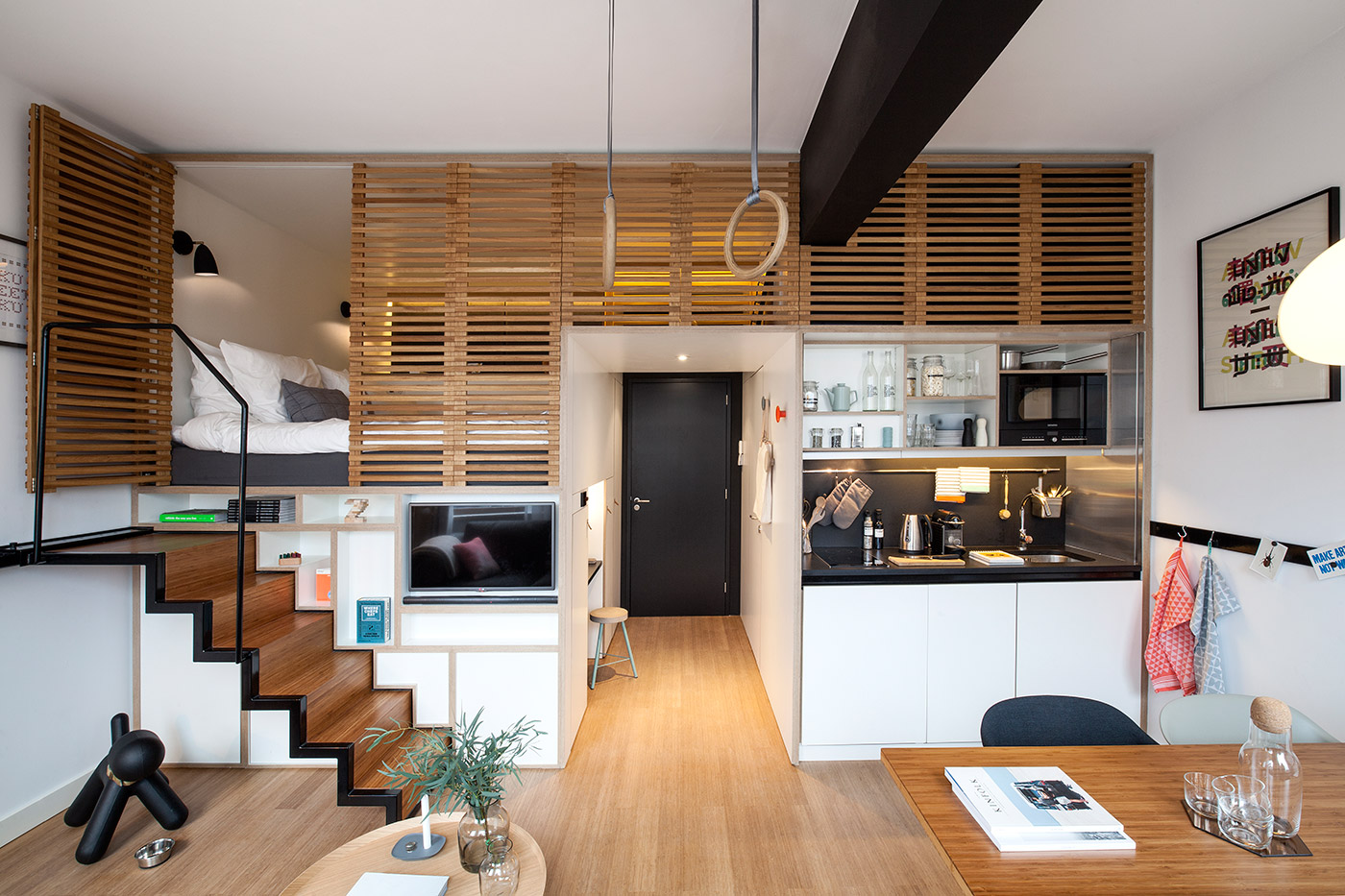 Decorating Your Studio Apartment
As you decorate your studio apartment, it's important to make decisions that are as practical as they are stylish. Items such as sleeper-sofas and fold-down beds may be essential, depending on the space.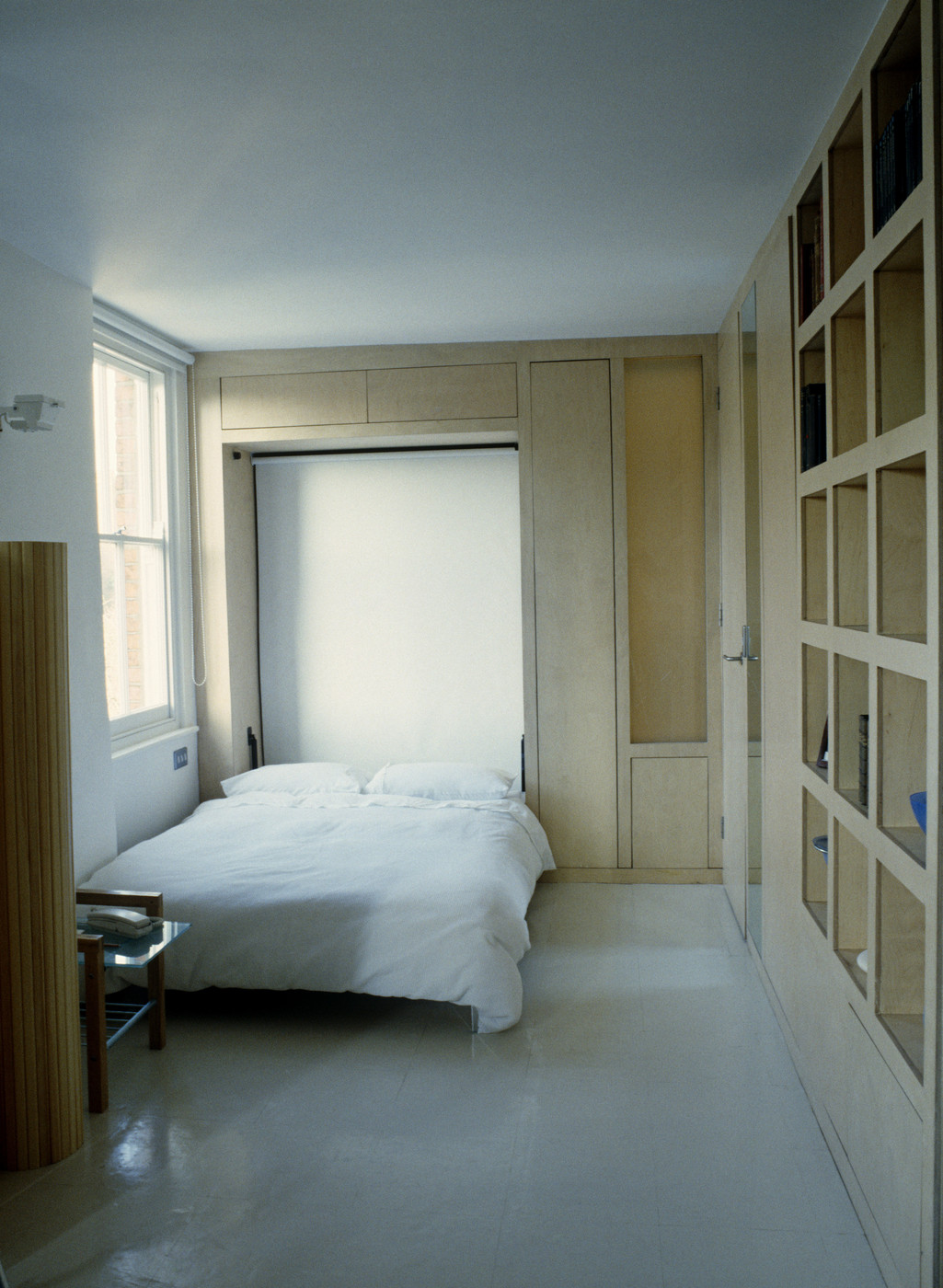 Compact furniture can make a big difference, and some opt for mirrored furniture that reflects the light. Another popular choice: acrylic furnishings that create a "barely there" look!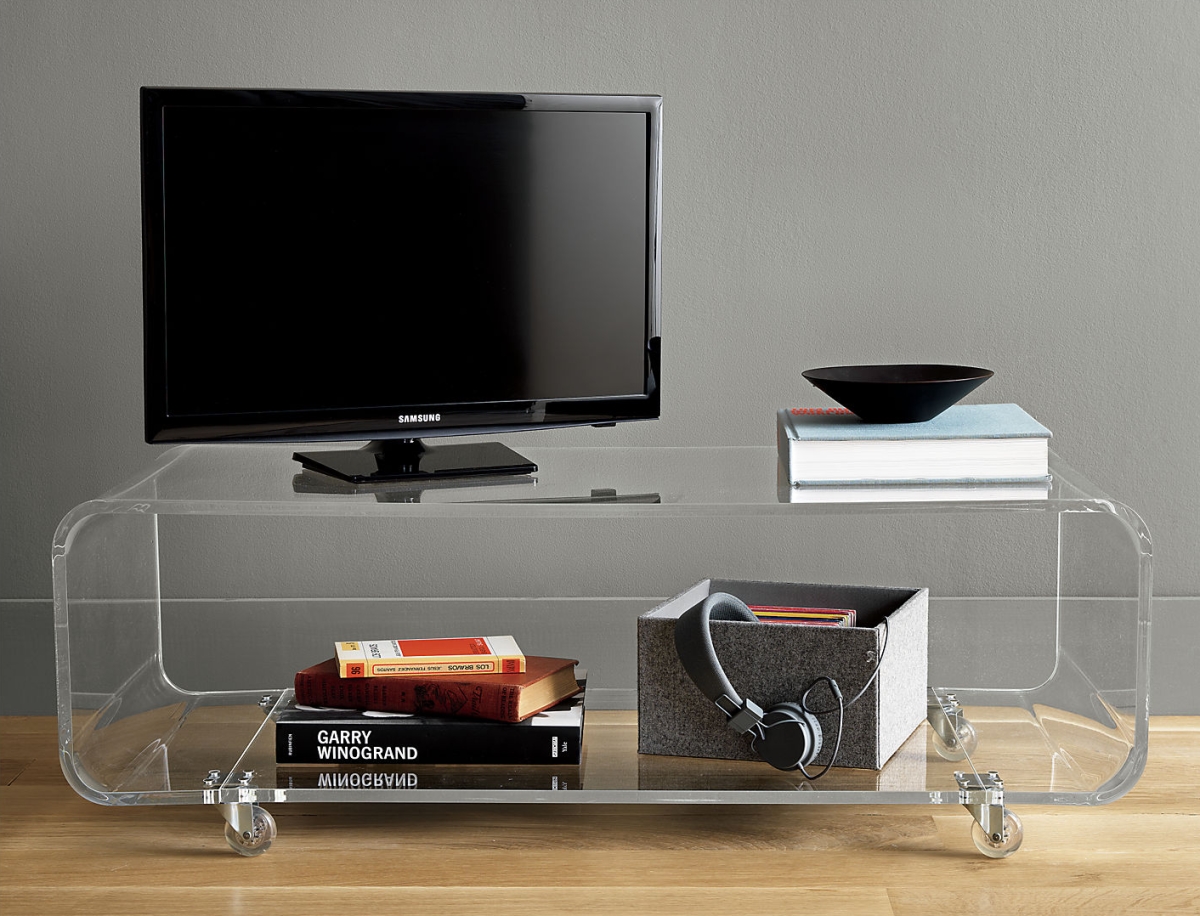 Don't forget the power of multi-purpose furniture, such as an ottoman that can double as a coffee table or side table when needed.
RELATED: The Design Lover's Guide to Stylish Studio Living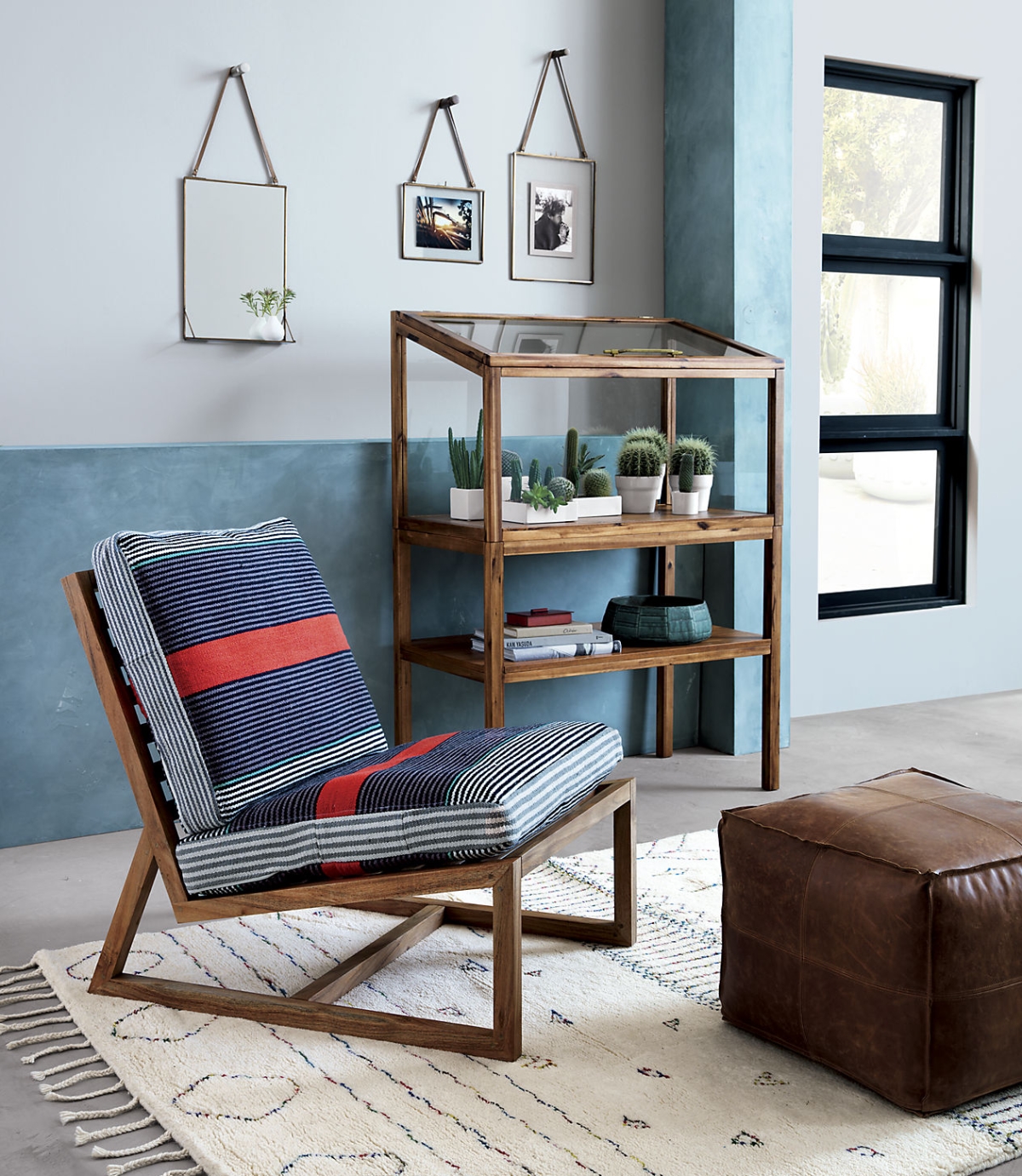 Some studio apartments are cleverly designed with features such as Murphy beds that fold out over other furnishings, as well as closets or wardrobes that conceal other compact areas (like the working station in the apartment featured in the next two photos):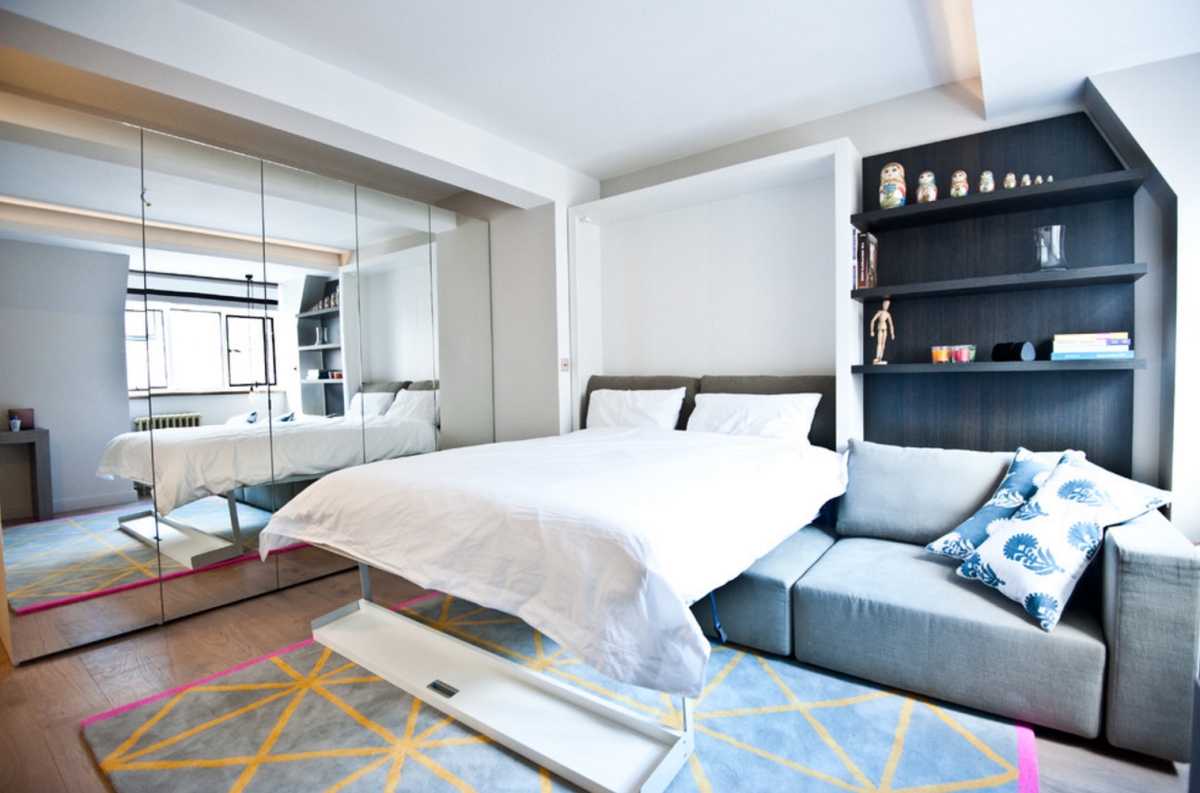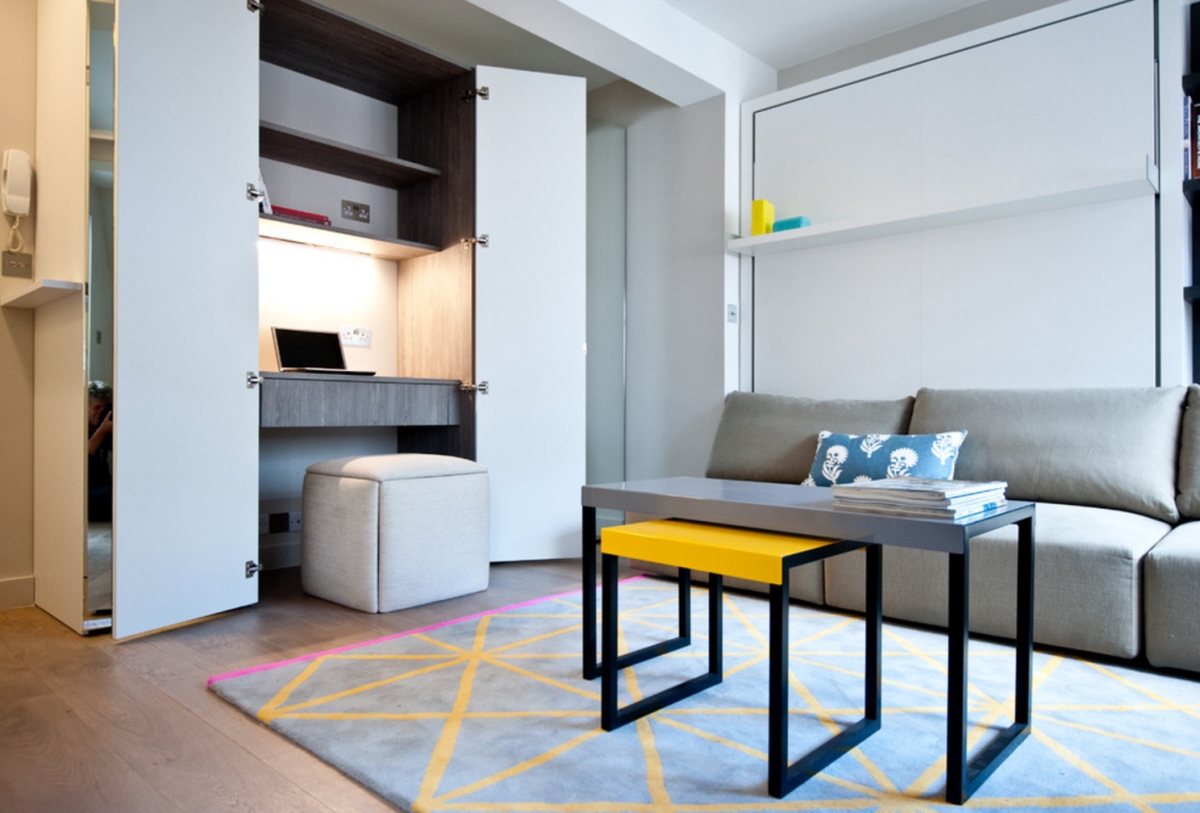 Do you live in a studio apartment? Got decorating tips and tricks to share? Leave us a comment below…