If you love being surrounded by greenery at all times, then you will instantly fall in love with the captivating Loft Essencial designed by Cacau Ribeiro Interiores in Brazil. This custom and elegant sunroom / family room feels like an indoor-outdoor space where traditional lines are blurred and the botanical garden around it makes the biggest visual impact. You feel like you are in touch with nature at all times and yet you can enjoy all the modern comforts and are sheltered from harsh sunlight during hot summer months. This makes the spacious and bespoke family area a great place for staycation in current difficult times.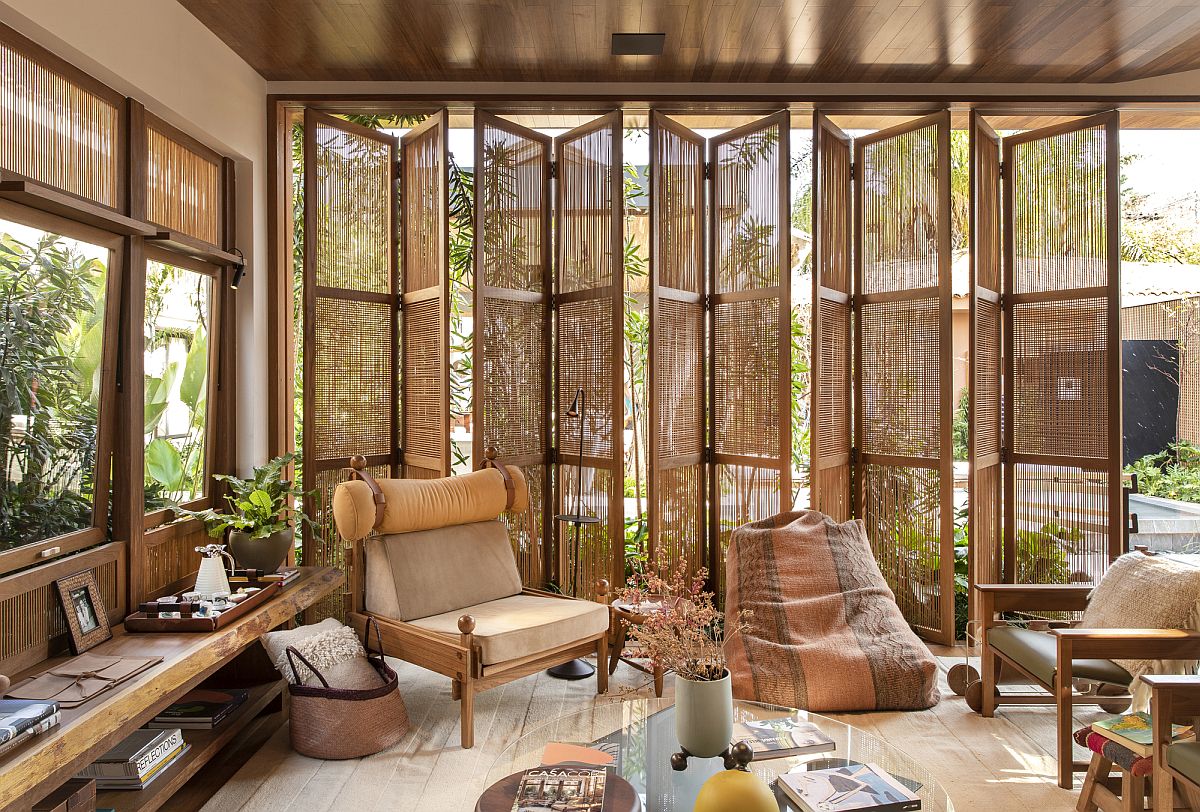 Inside the family room it is wood and white that make the biggest statement with custom windows and French accordion doors handmade with treenails ushering in ample natural light. Part of the unique carpentry solutions are also the shelves beneath the windows that offer ample storage space while the kitchen next to the living area replaces traditional shelves with hooks and innovative new shelving units. Here is a modest dining area as well next to the kitchen and this makes the family room a home in itself that offers everything you need for a lovely staycation.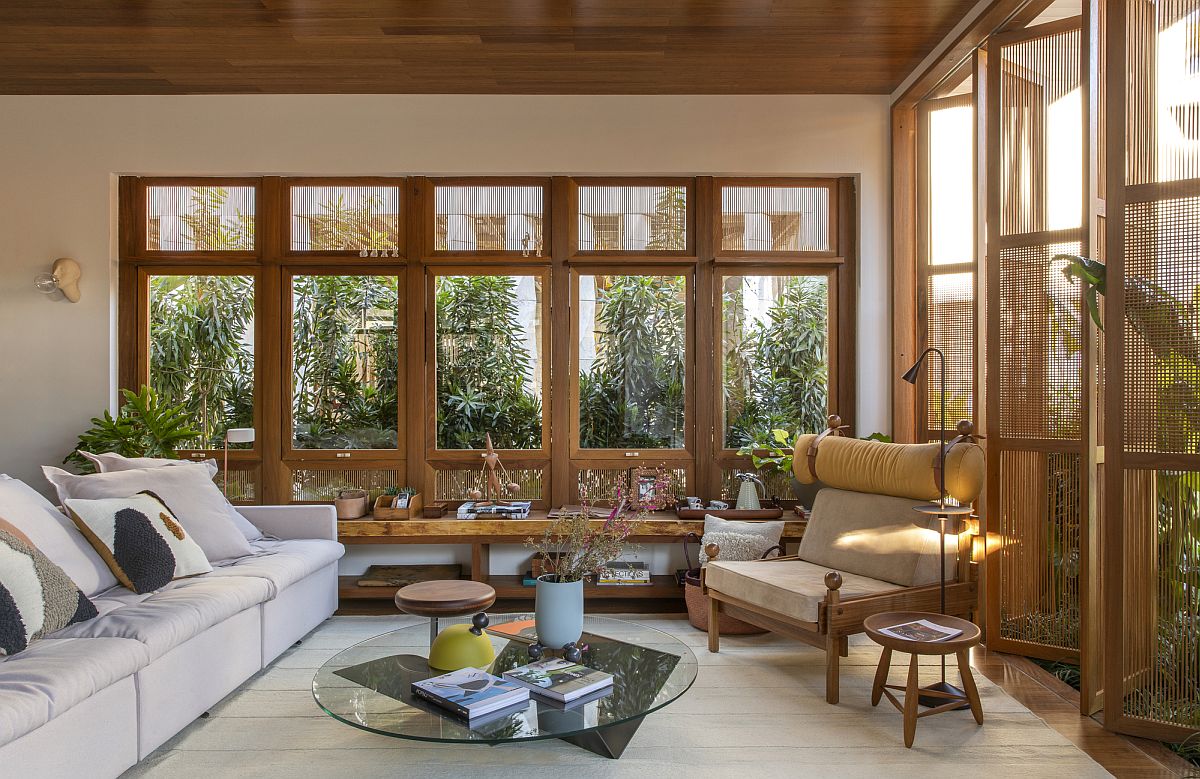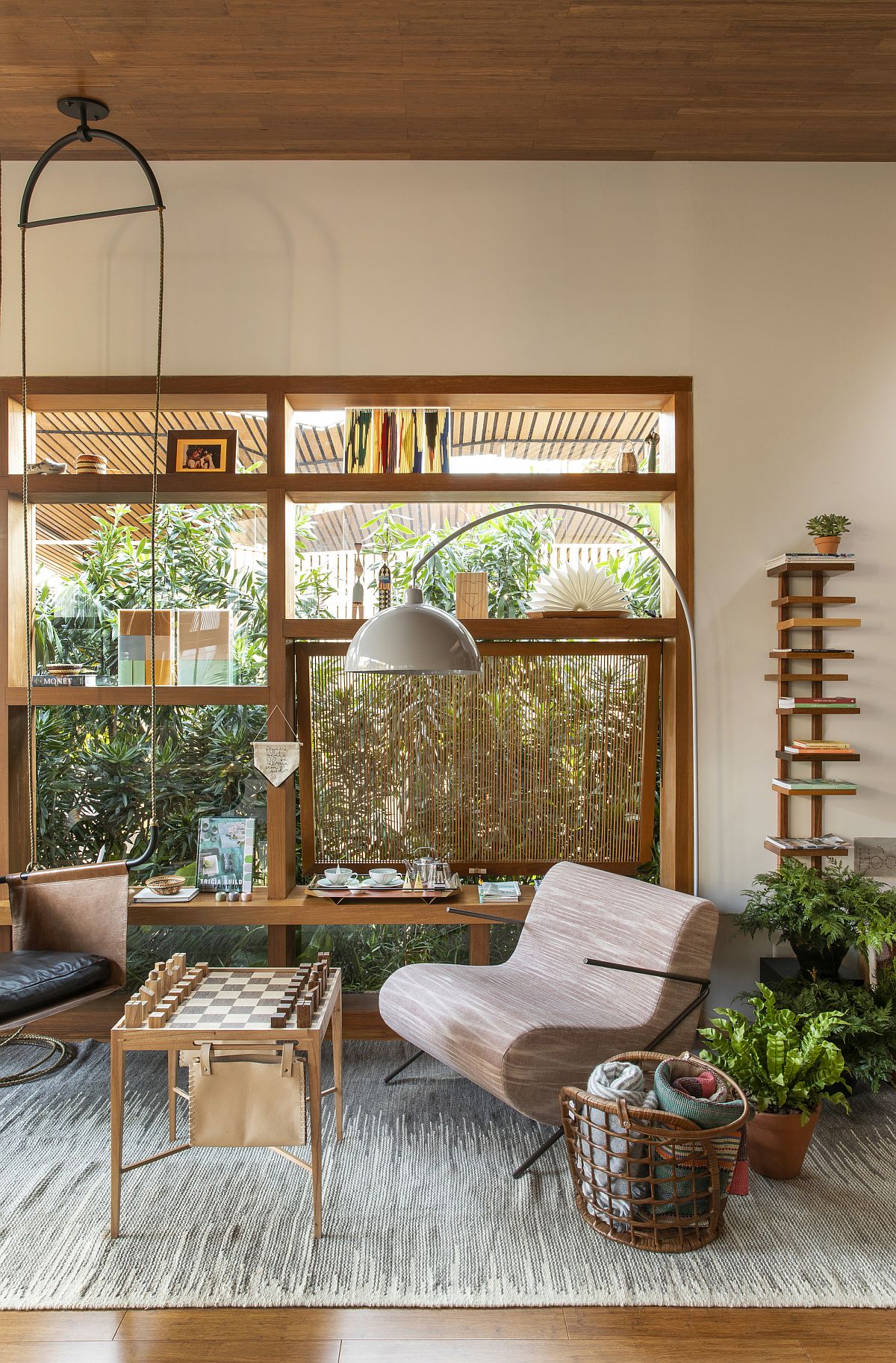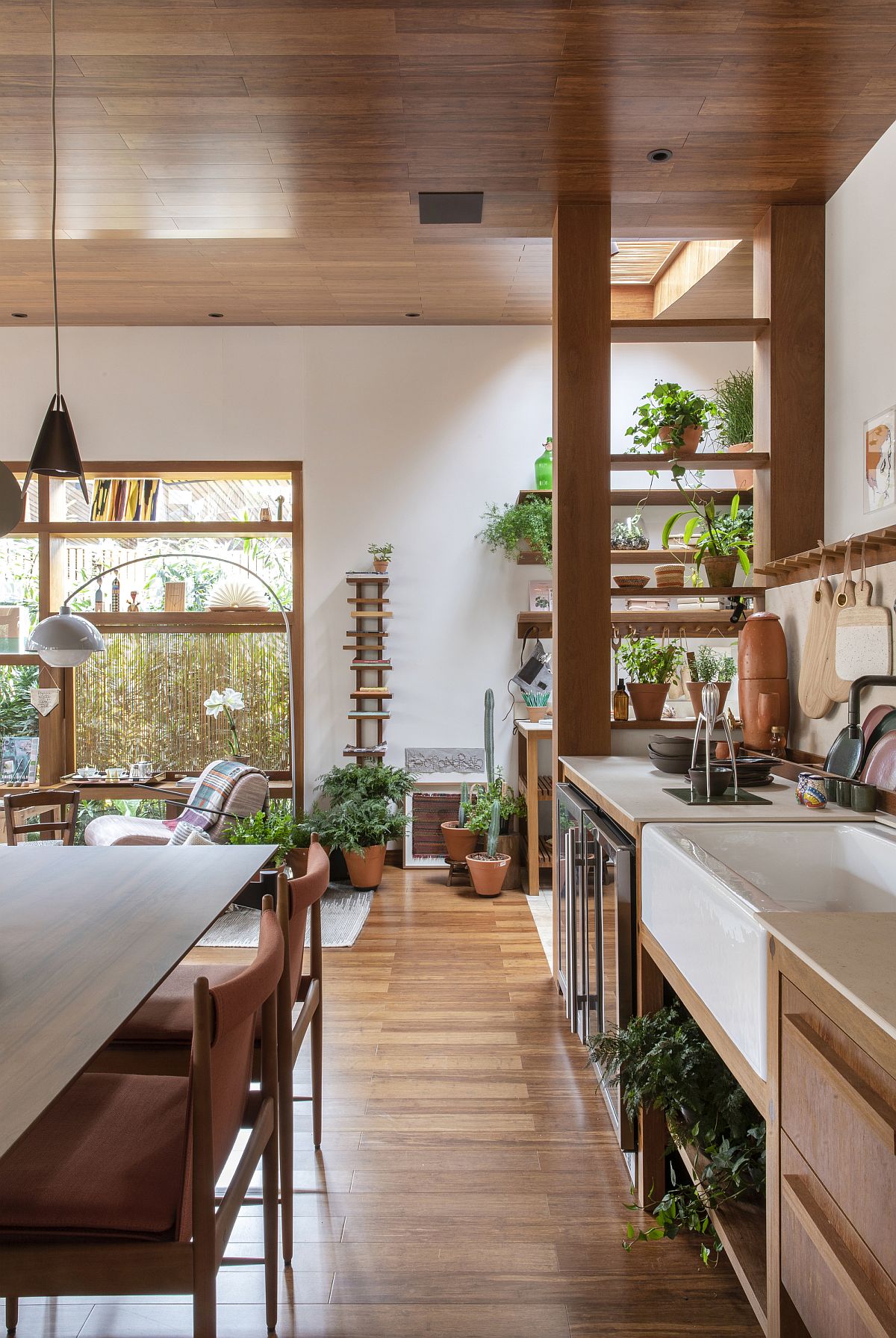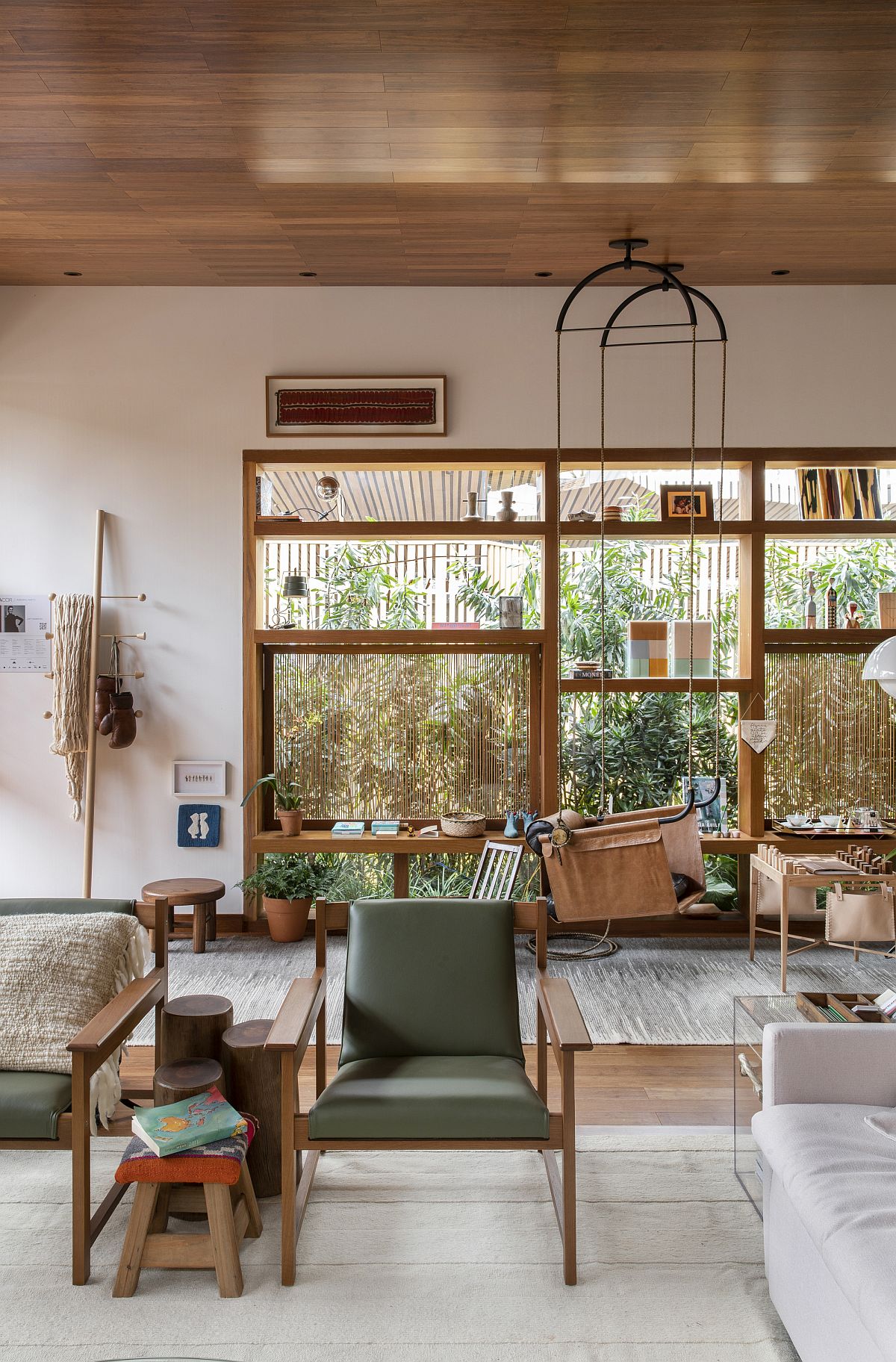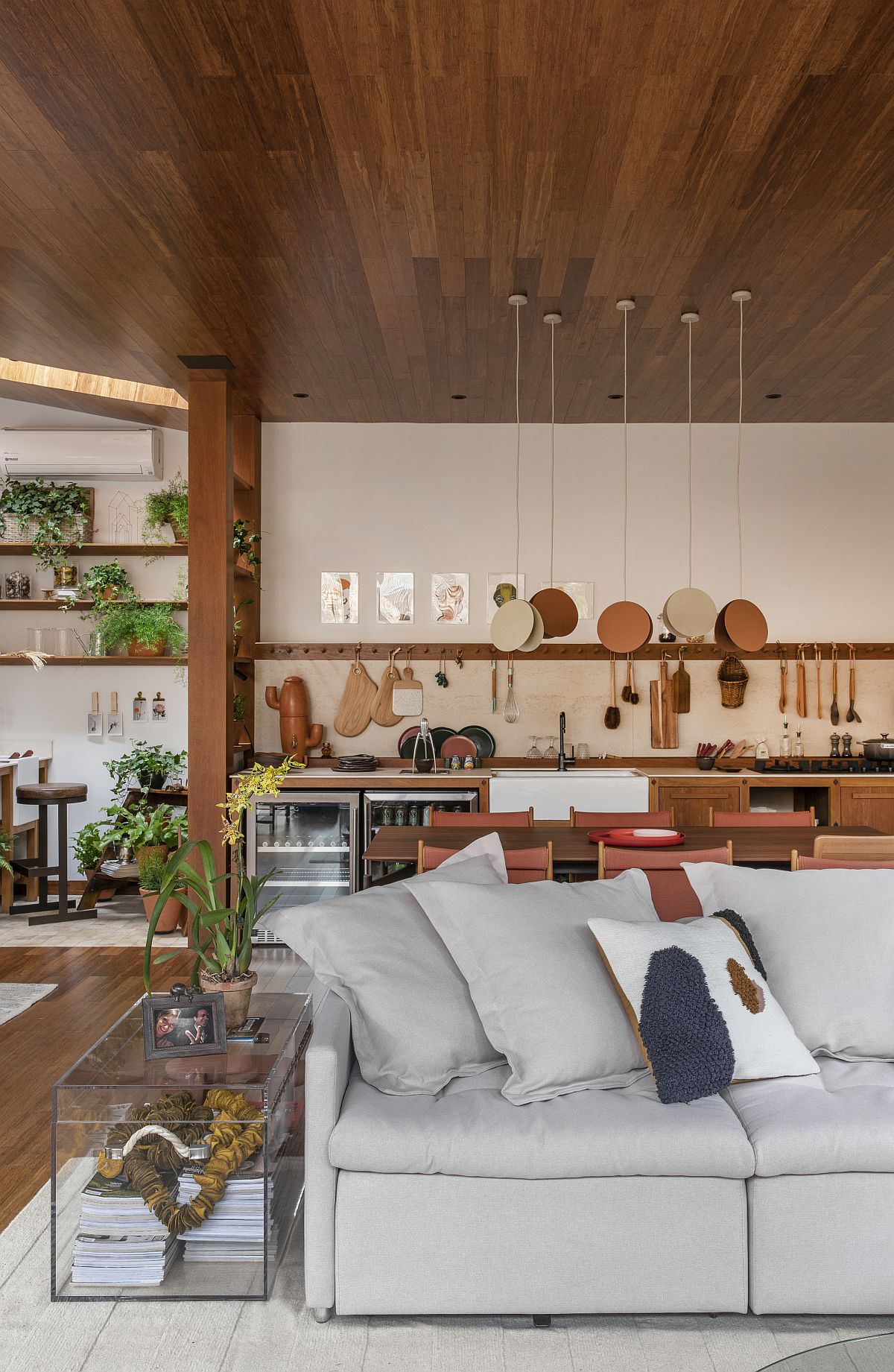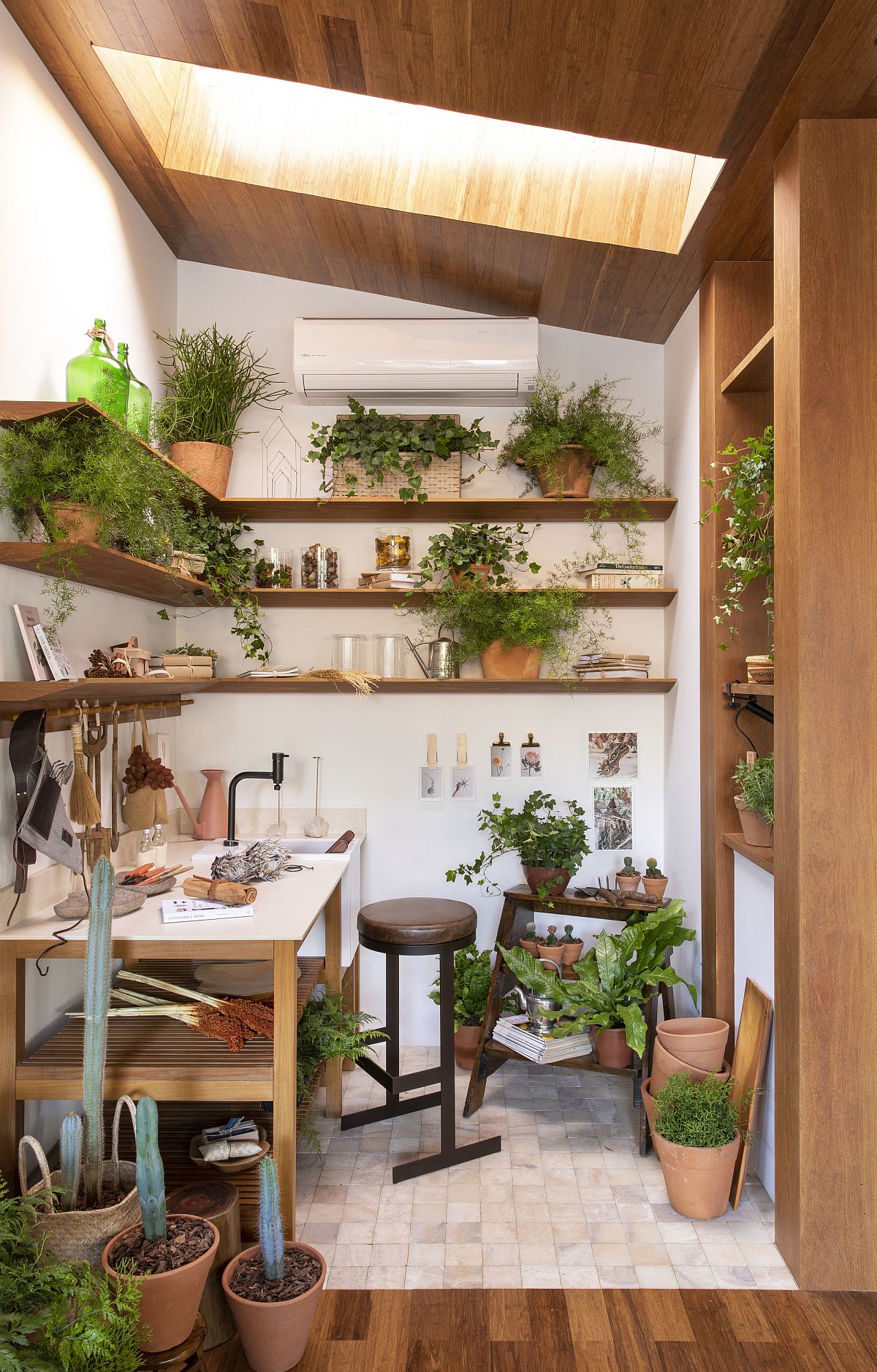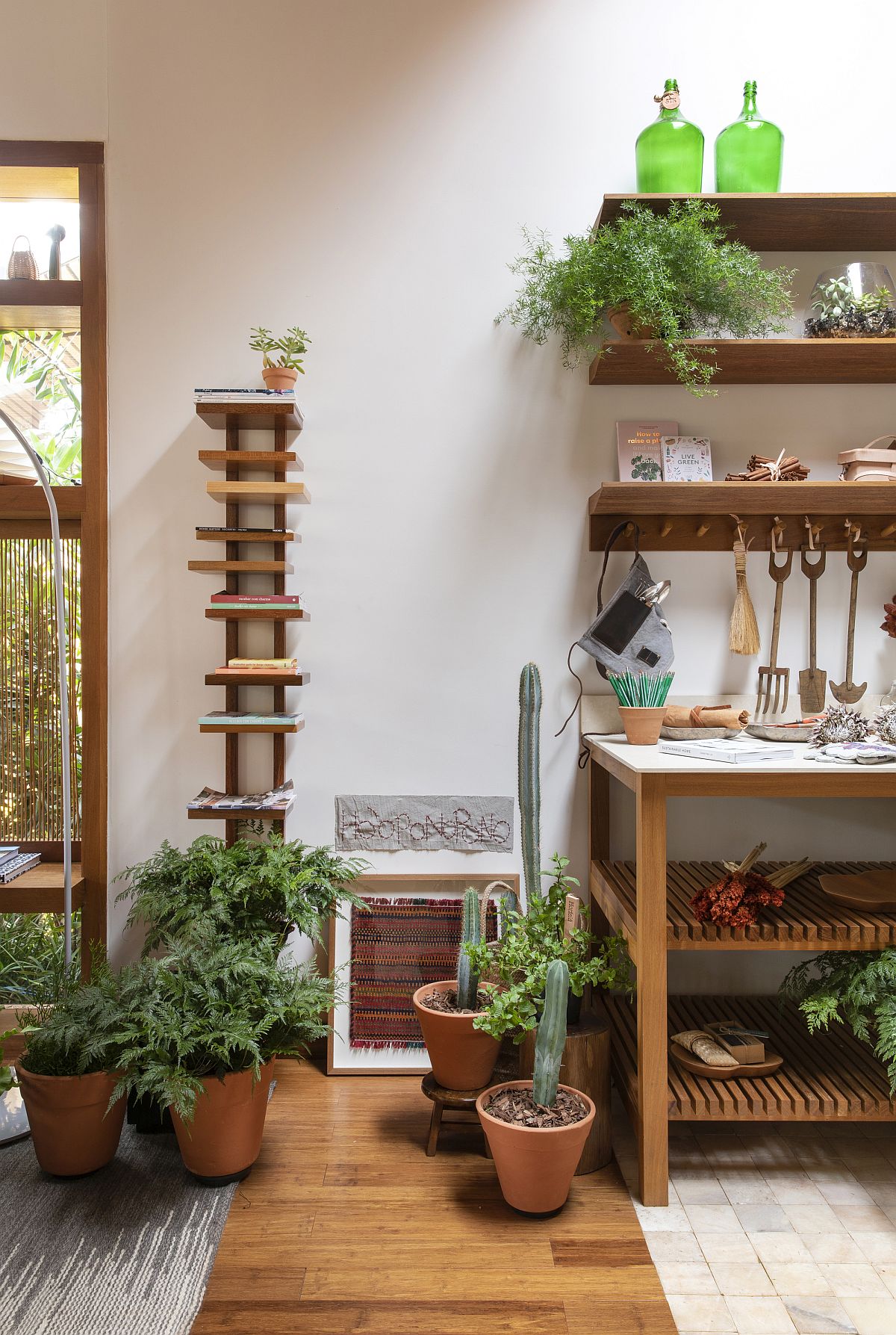 Every nook and empty corner inside this getaway at home is filled with potted plants and greenery and this adds to the refreshing vibe of the eye-catching escape. A comfy couch in white, armchairs in wood and other comfortable modern furniture pieces complete this contemporary retreat. [Photography: Felipe Araújo]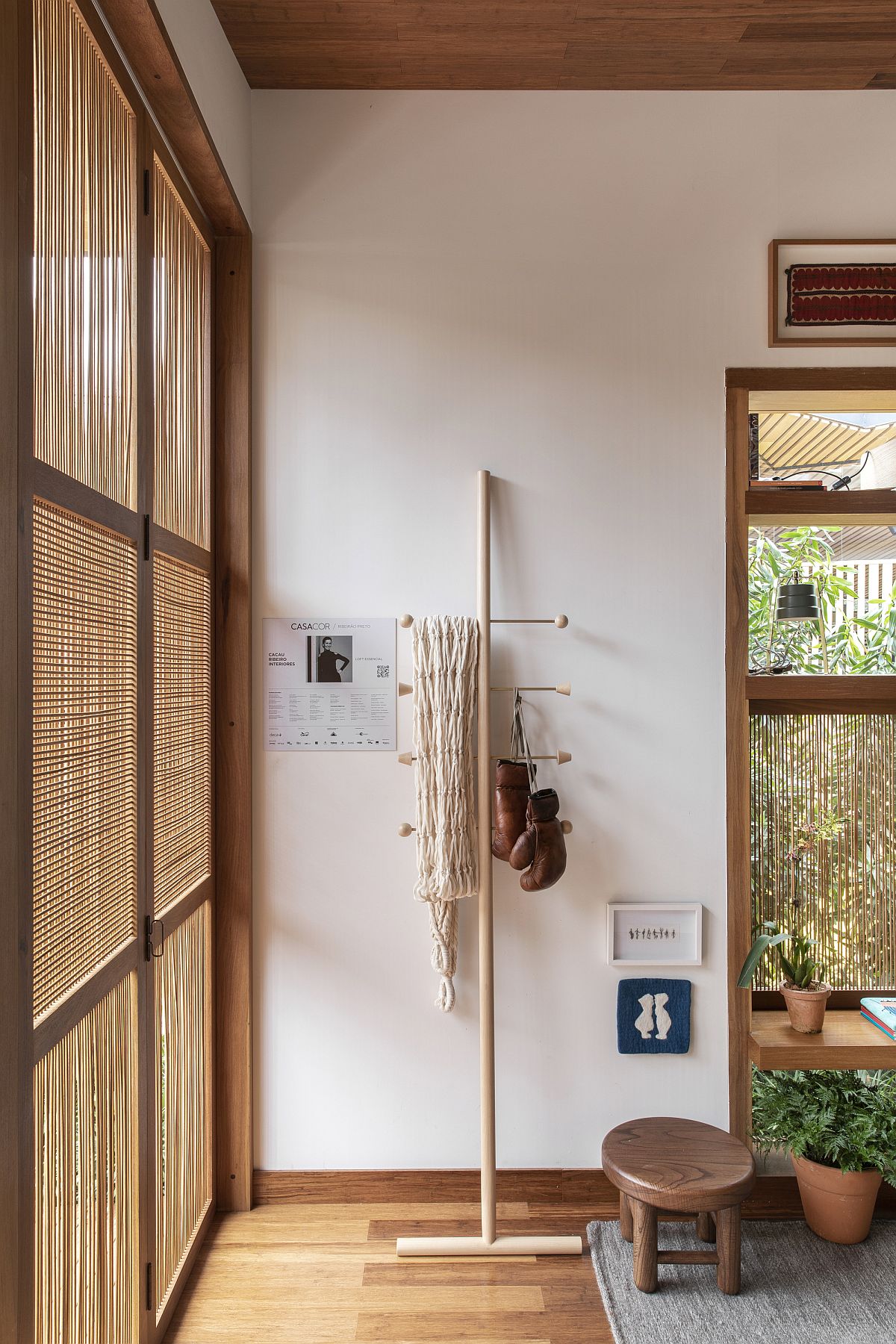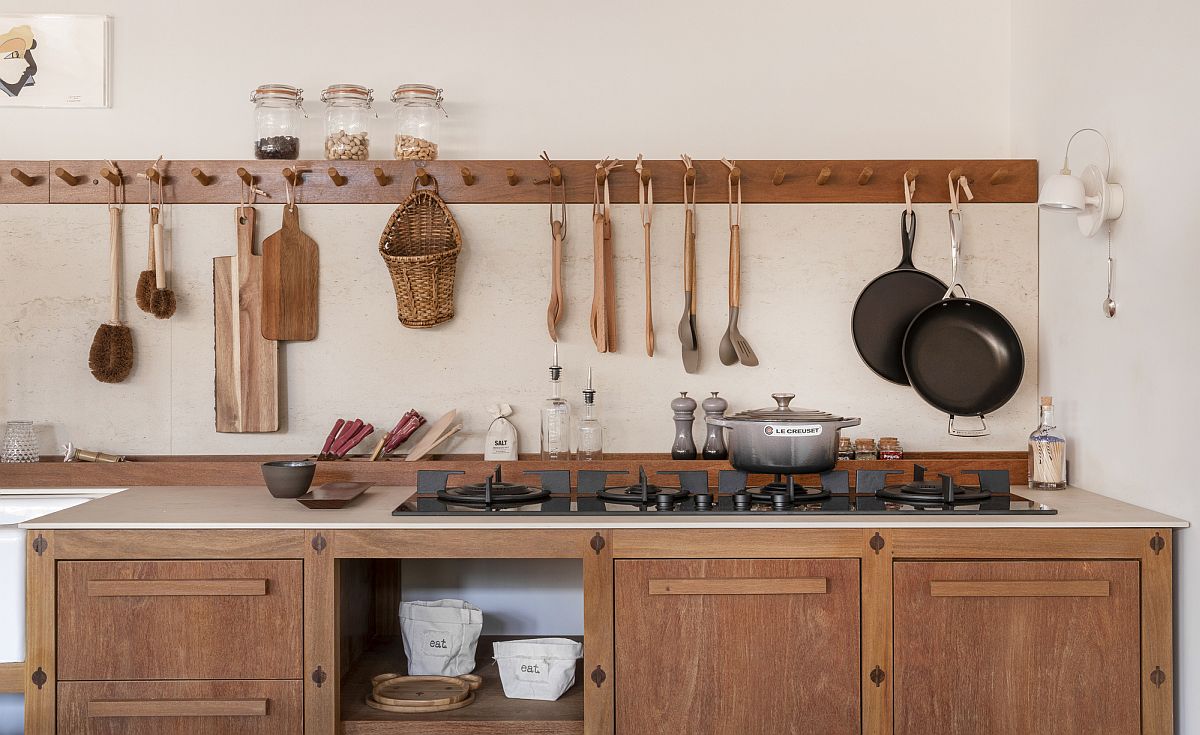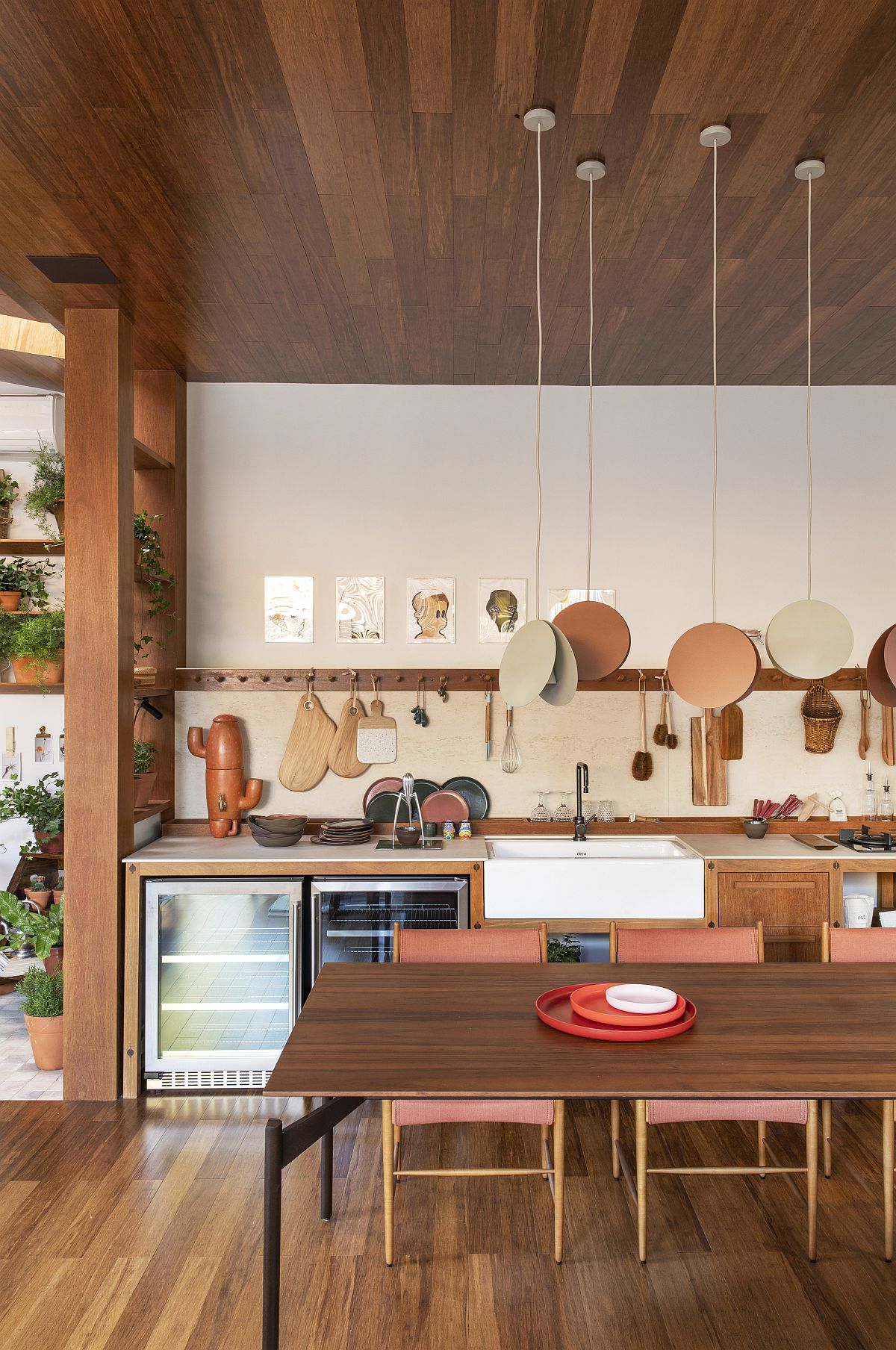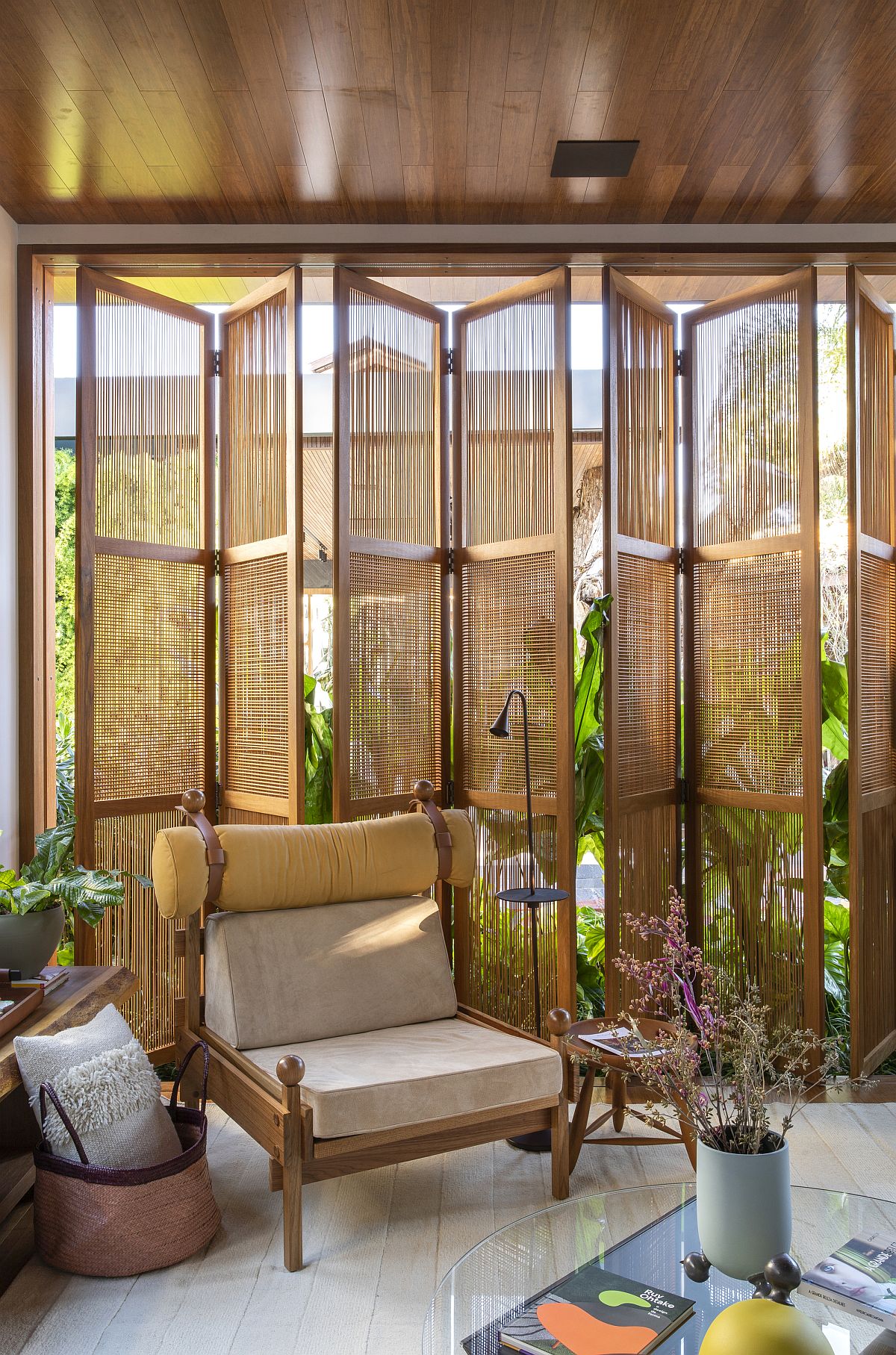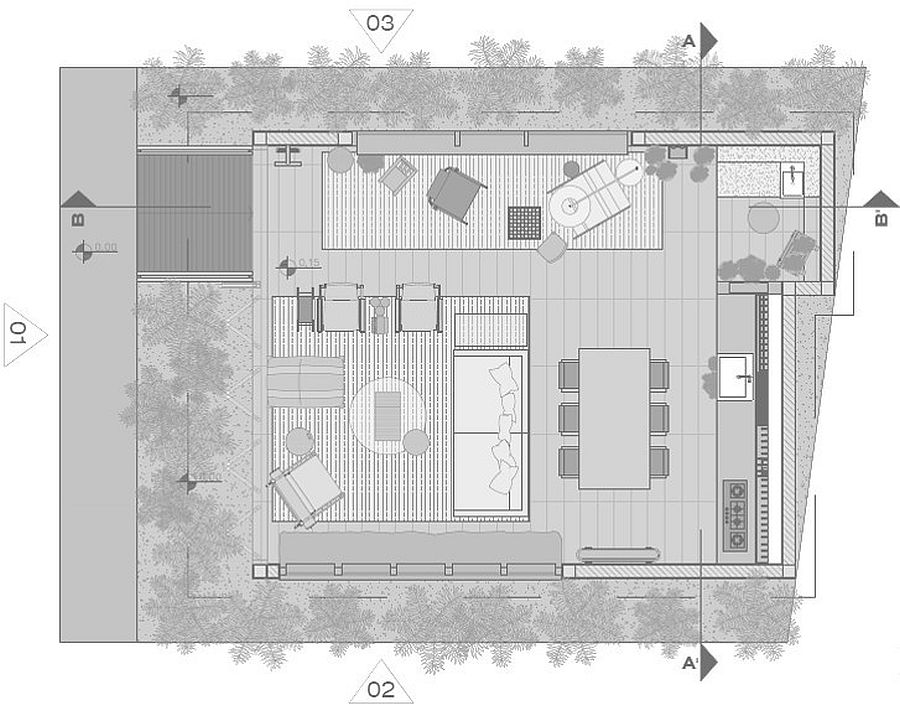 Liked the story? Share it with friends.