After years of pondering over the best way in which they can design their own home, Jacobs-Yaniv Architects settled on an inviting, open and elegant design that showcases the beauty of traditional building techniques of the region. The exquisite family home in Herzliya, Israel, relies on the beauty of raw finishes brought in by concrete and blockwork to create a serene setting where the line between the interior and the outdoors is blurred. Respecting the existing garden with two large pecan nut trees, the Bare House makes most of the lovely garden that is nestled on the lot.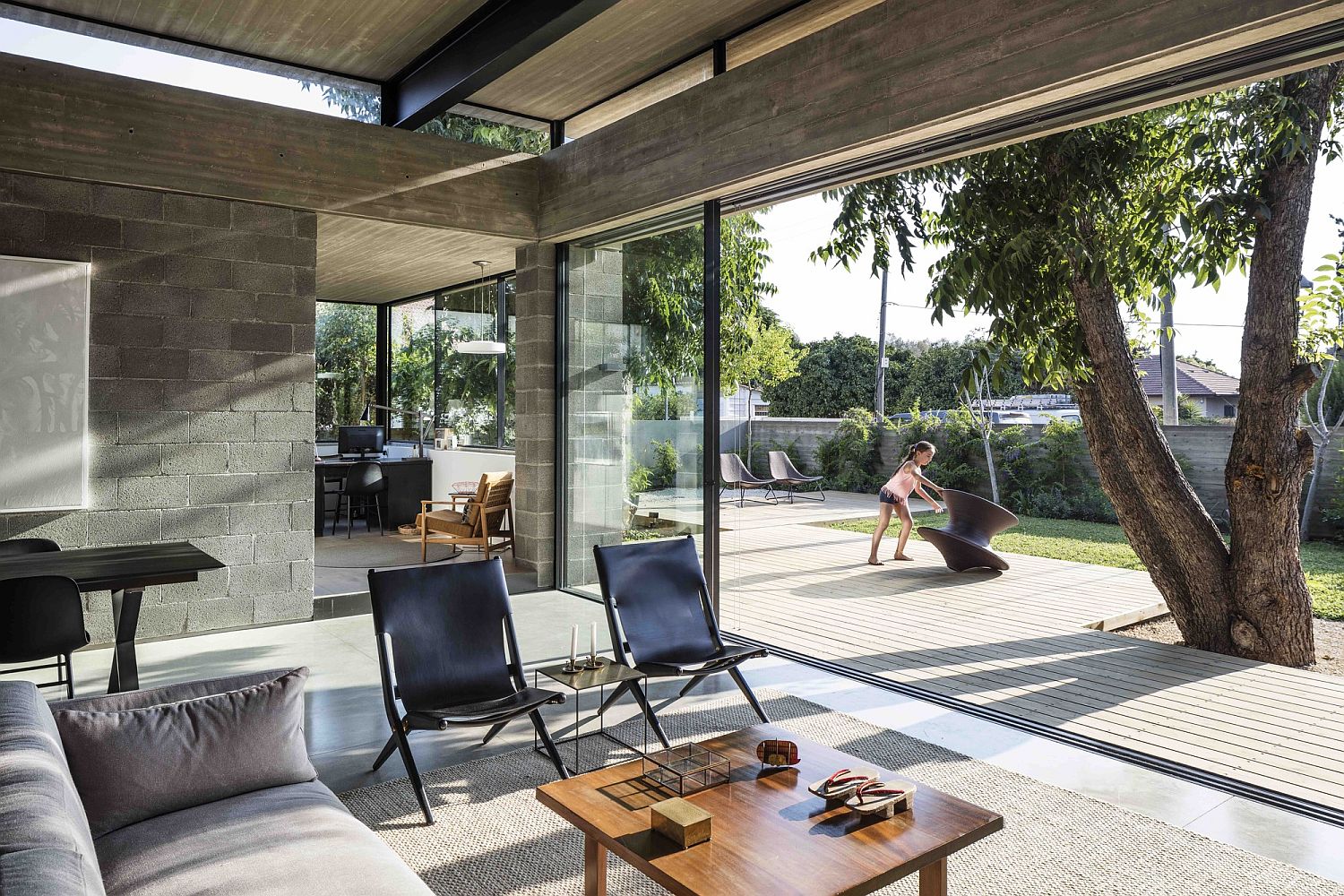 The new house replaces a more modest dwelling and it is a series of wooden decks and walkways that allow it to combine effortlessly with the green landscape outside. With a living area that feels more like an open lounge connecting the adult and the kids' wings, life at this cheerful Israeli home is all about spending as much time outside as possible. A two-sided home library separates the kitchen from the lunge with a high concrete ceiling and generous presence of windows ushering in natural light.
Décor is kept distinctly modern in style with the black dining table, dining chairs and loungers in the living area anchoring an otherwise breezy neutral setting. A family home that is full of life and filled with natural freshness! [Photography: Amit Geron]
RELATED: Unique Landscape And Gorgeous Framed Views Shape The Chameleon House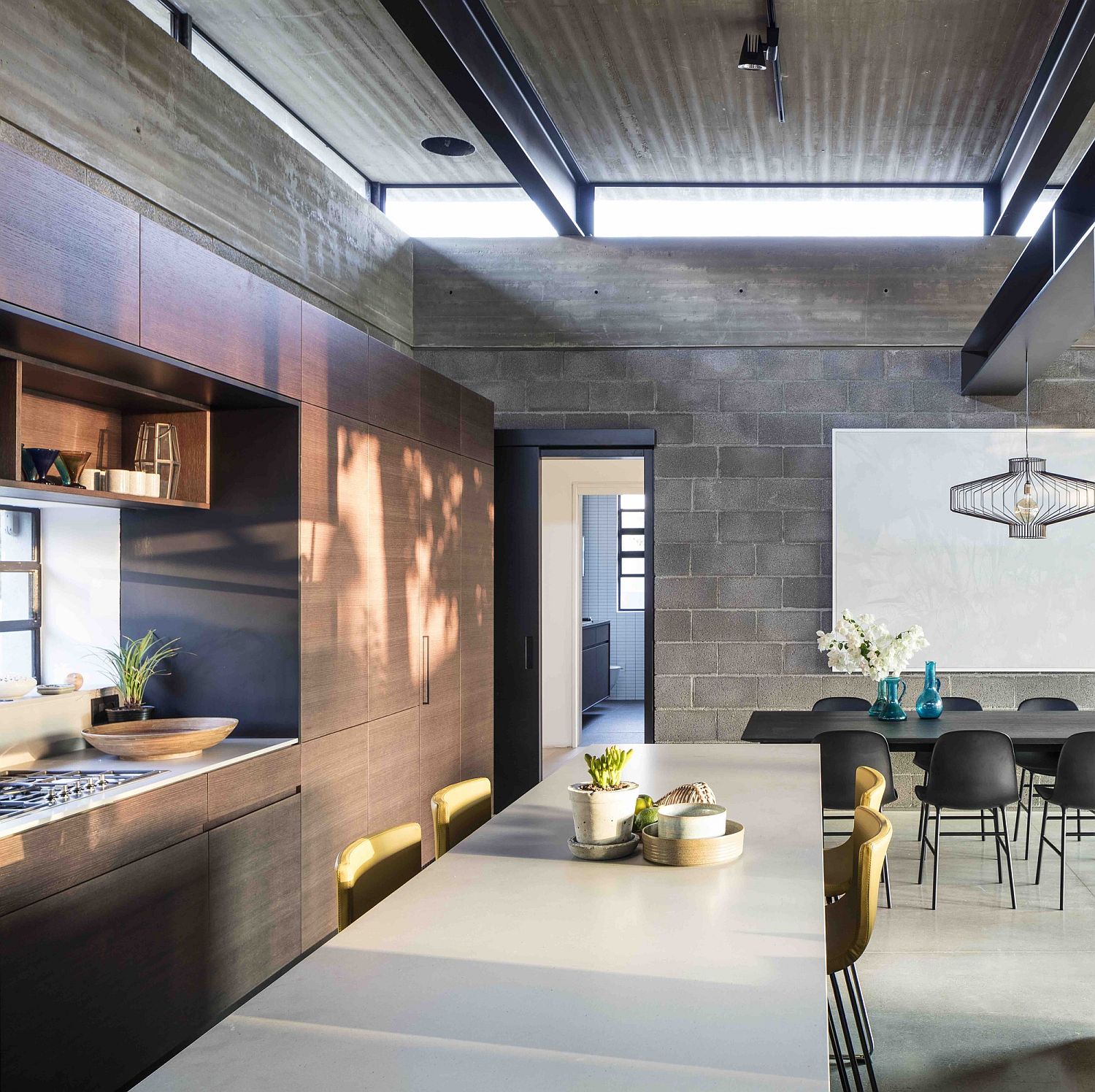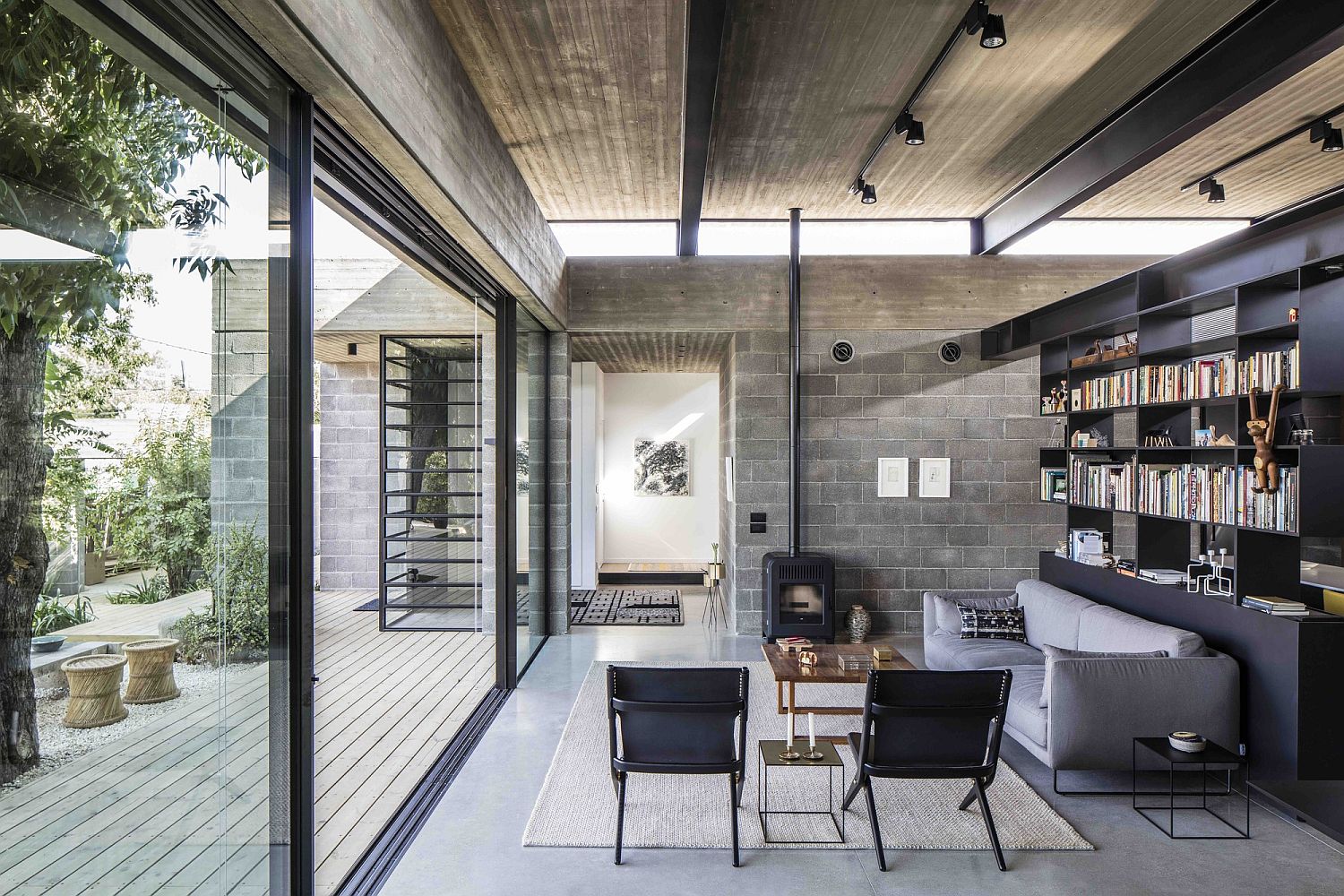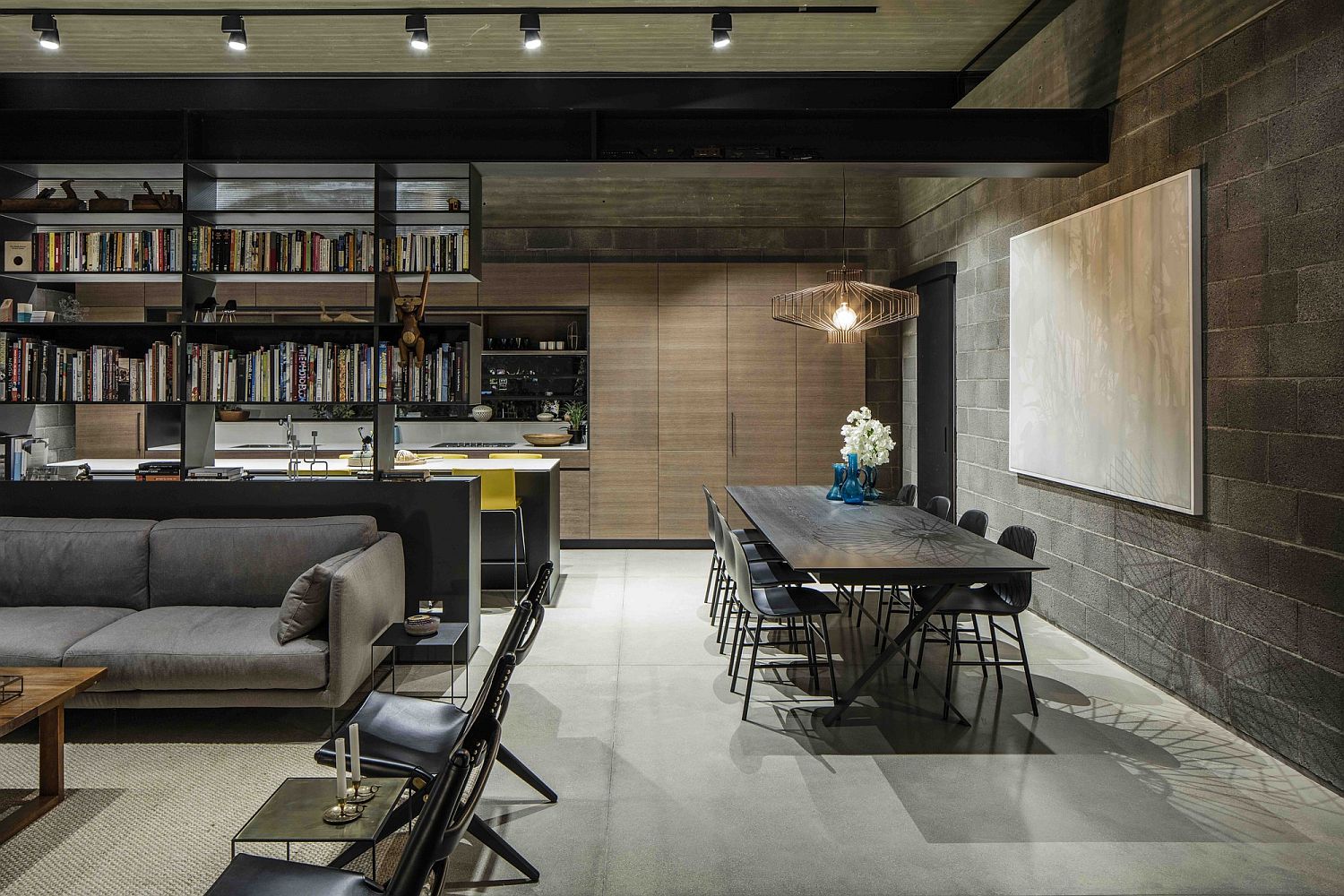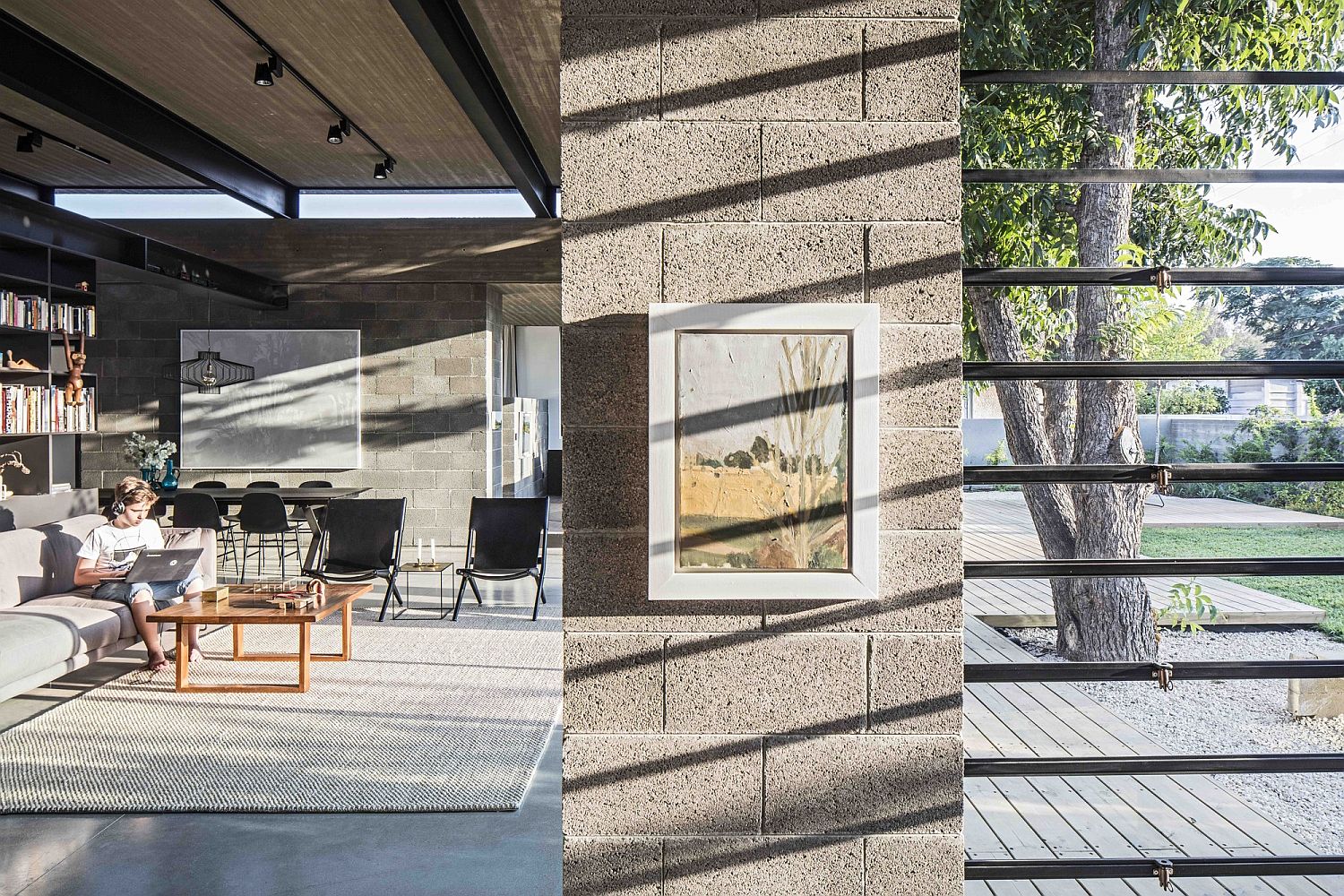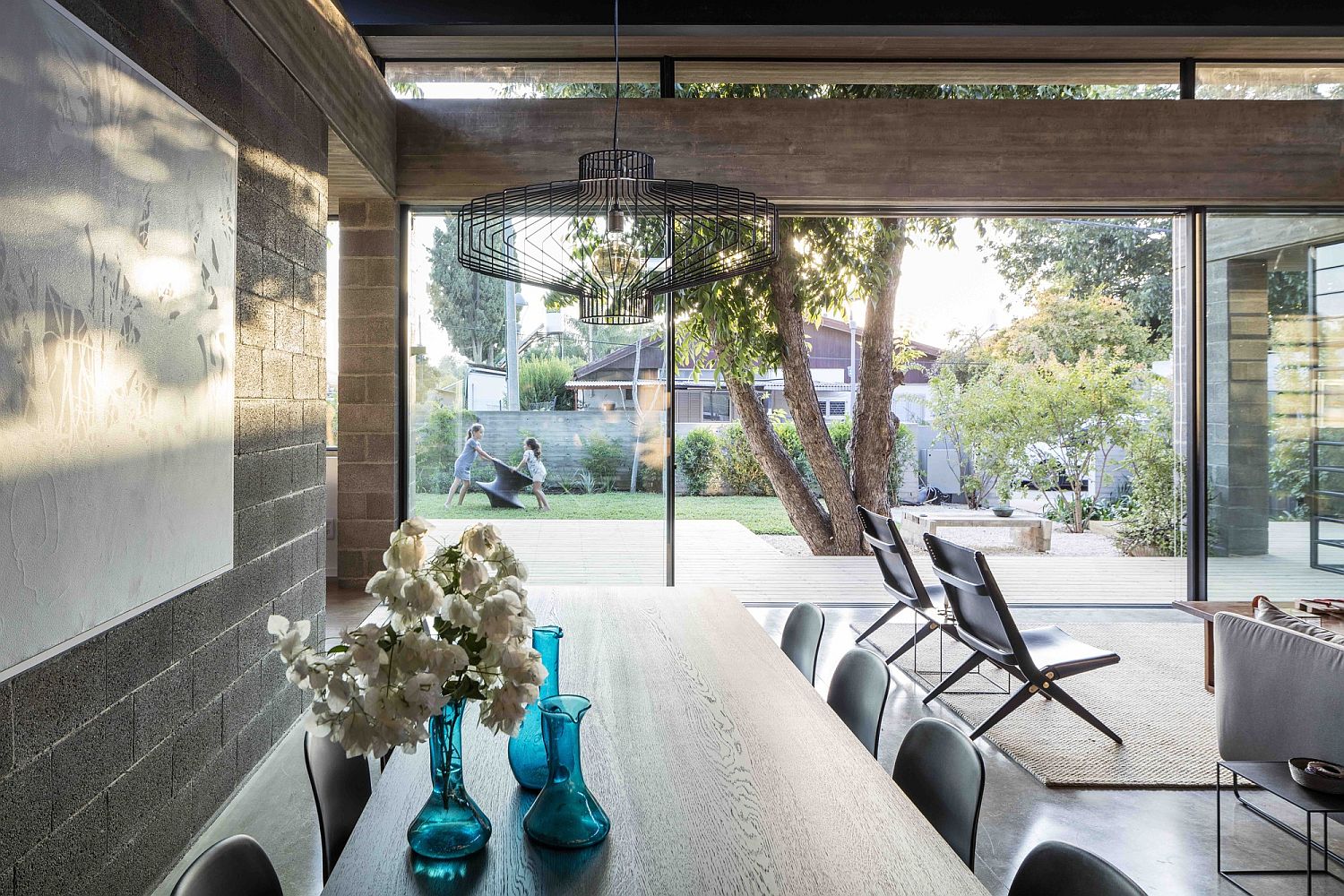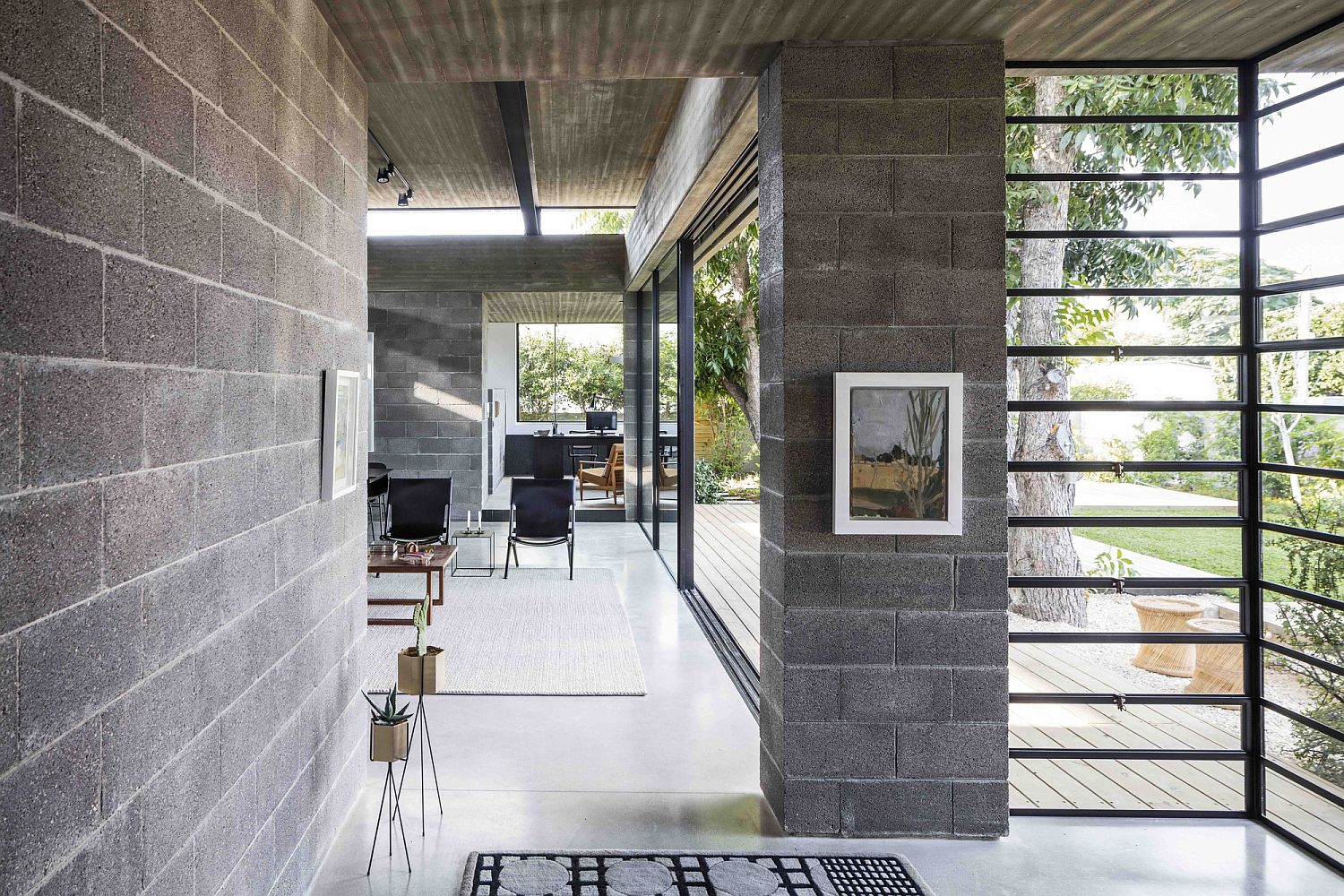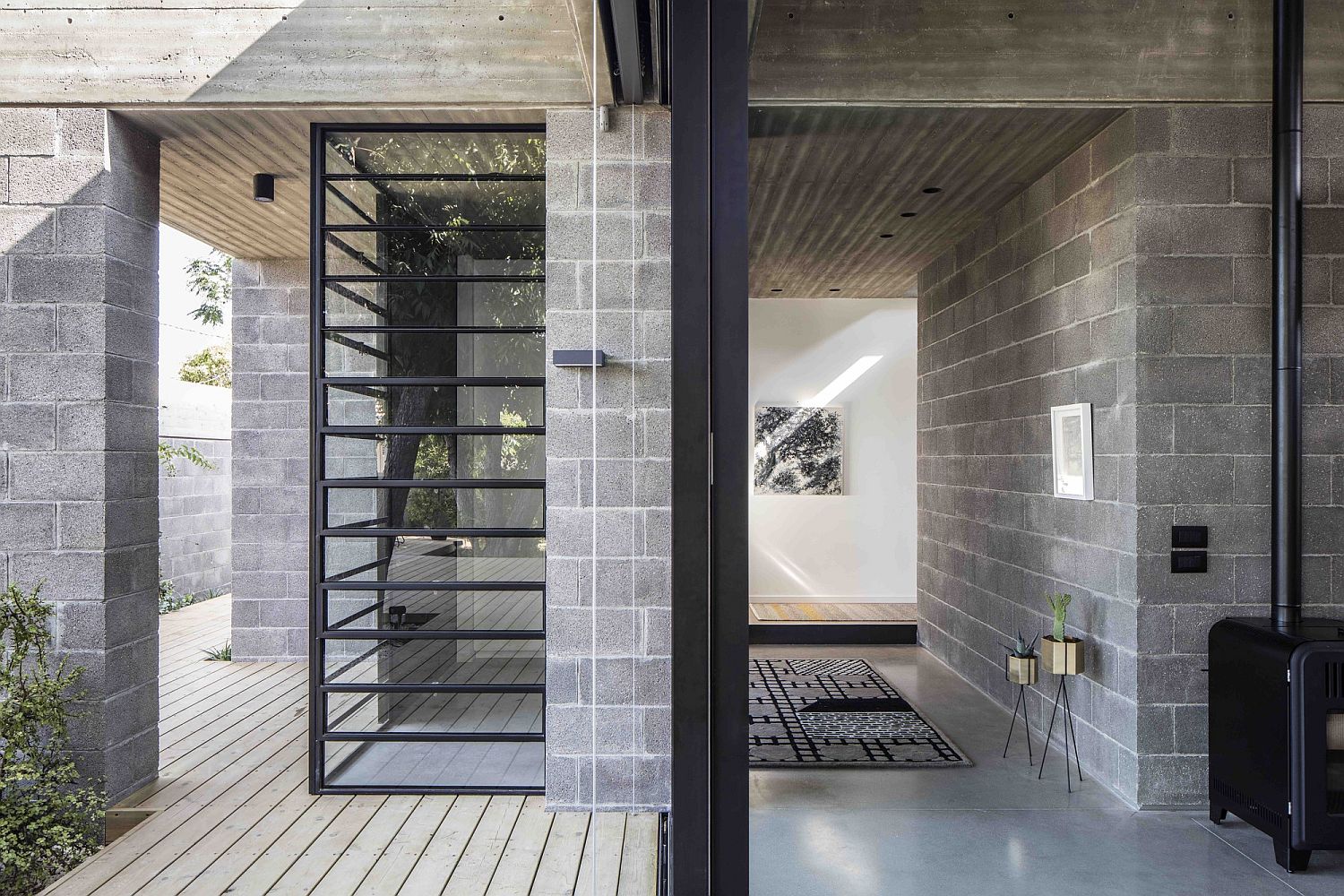 Questioning the space for a single family and provoking the programmatic layout, we have decided to split between the children's area and our area to the ends of the house while the meeting point for everybody is in the center, where lounge, kitchen and dining are right in front of the trees. The desire was that the lounge would act like a court yard
RELATED: Trio of Tranquil Yards Shape Contemporary Aussie House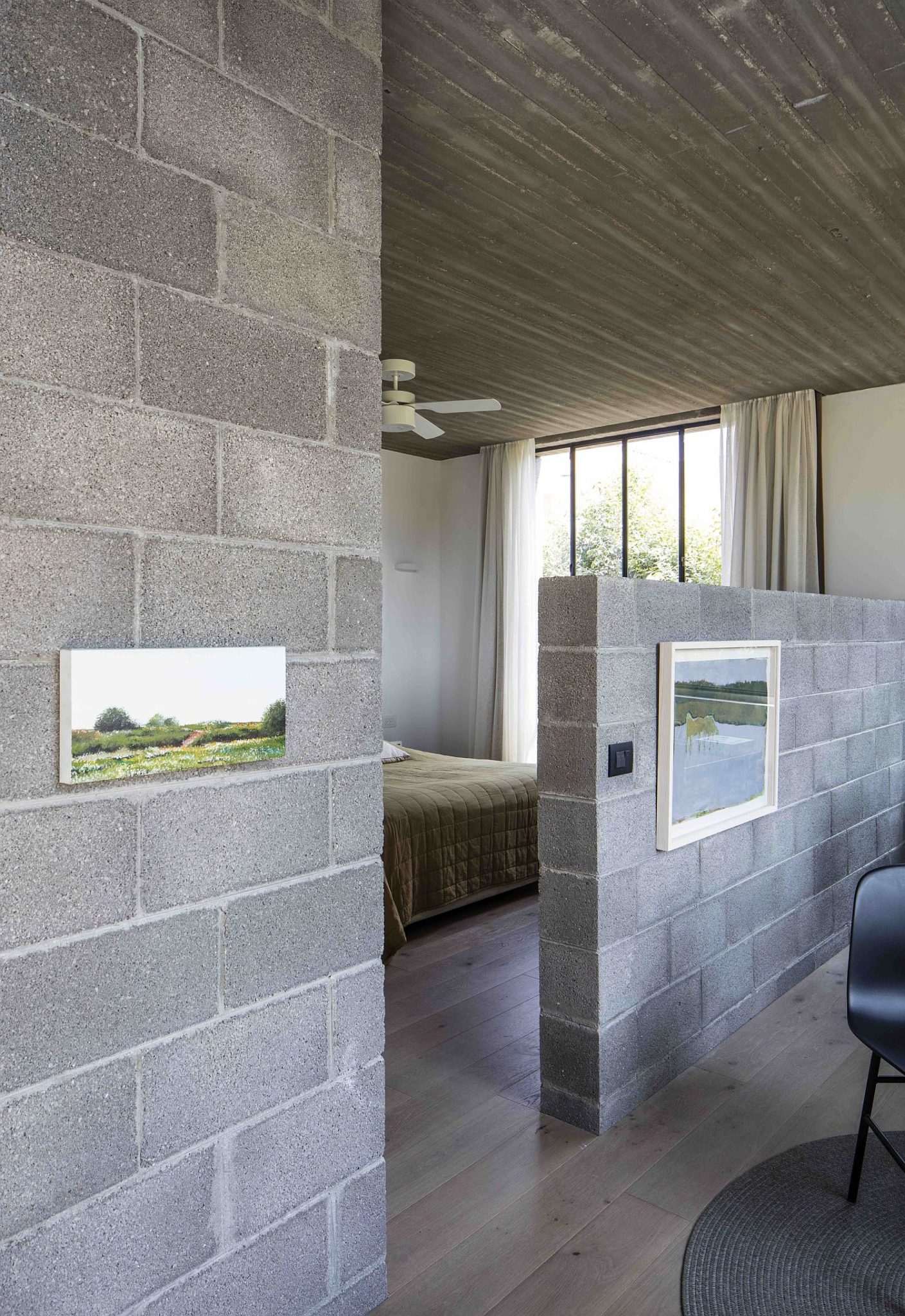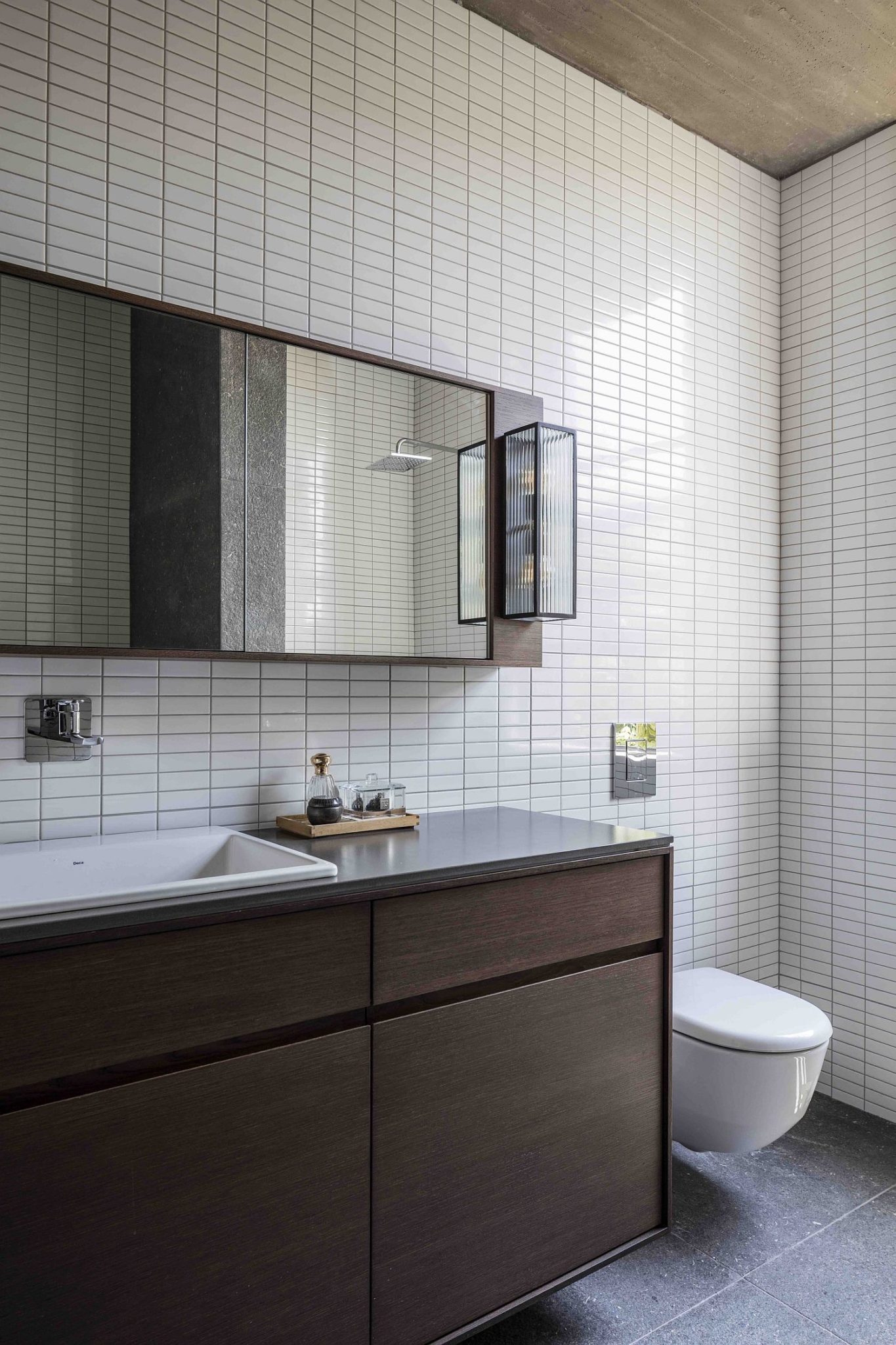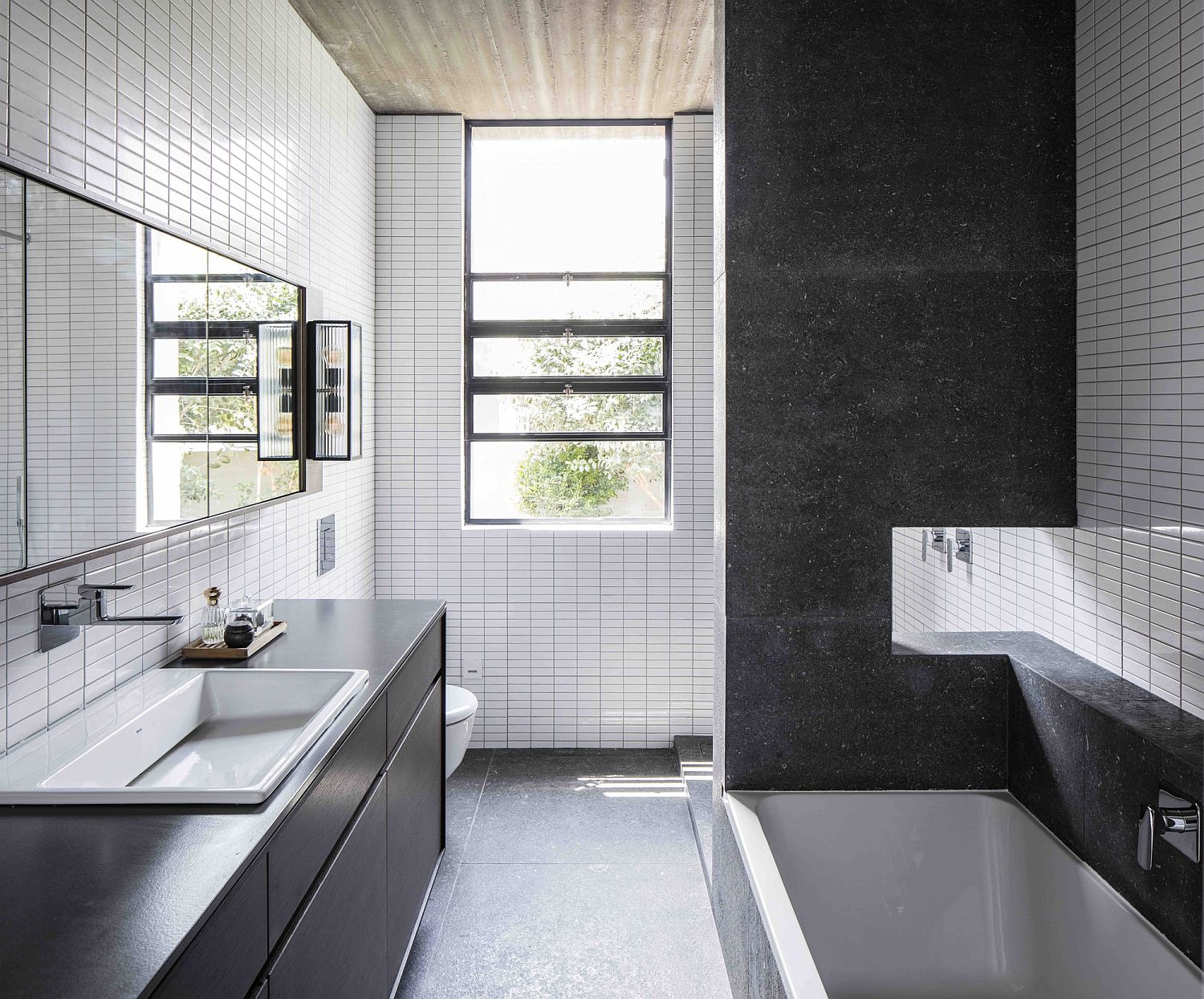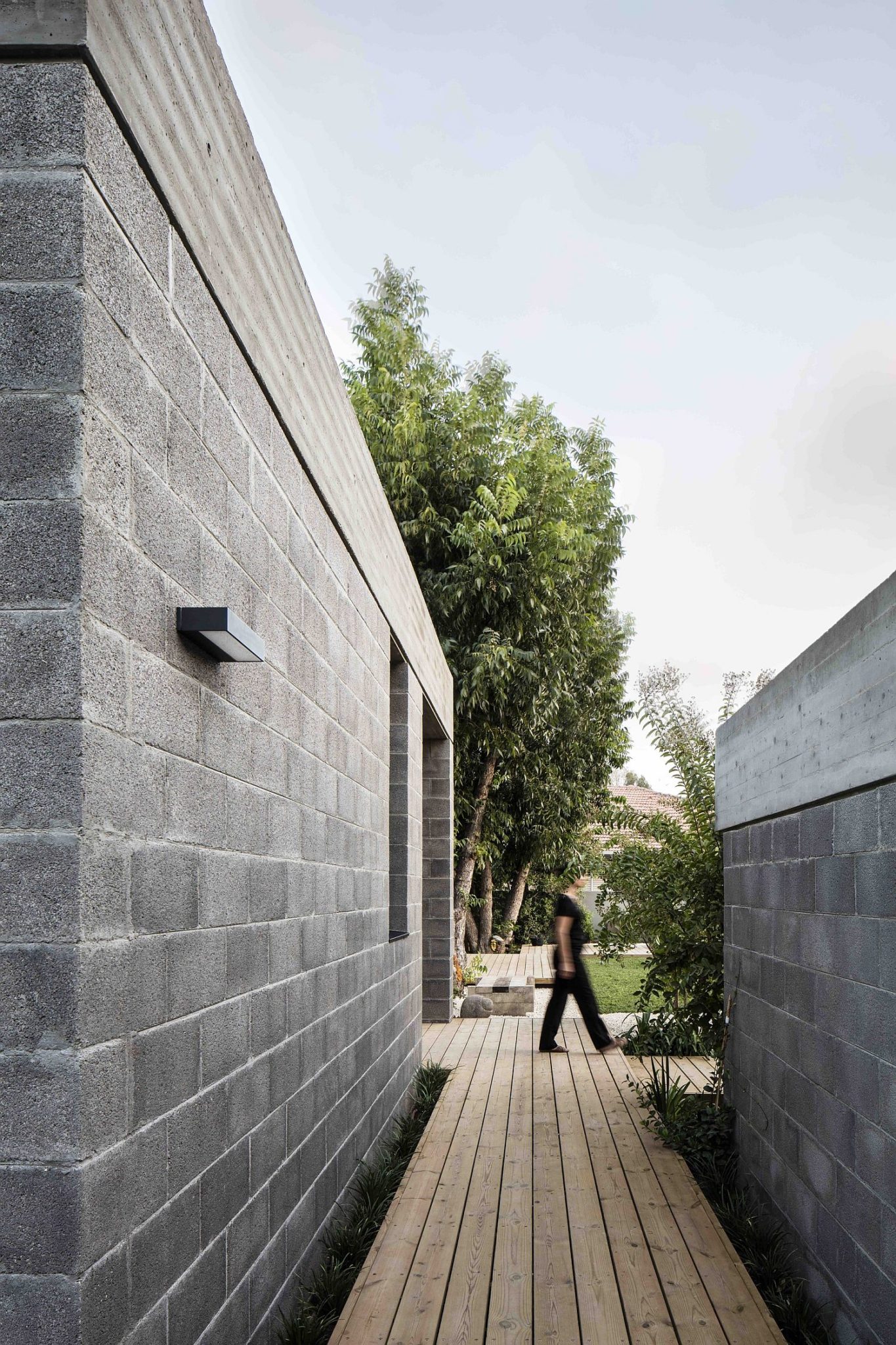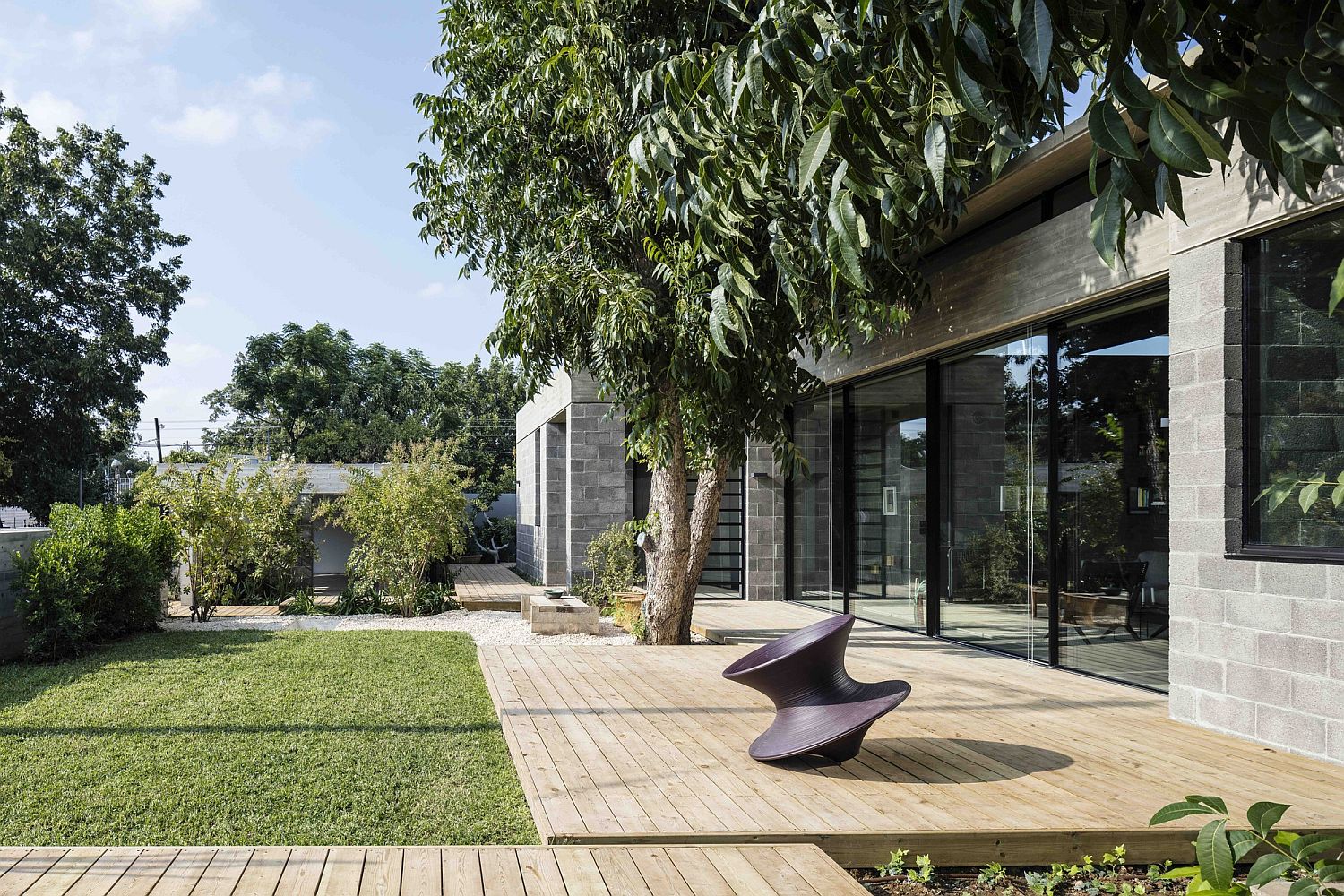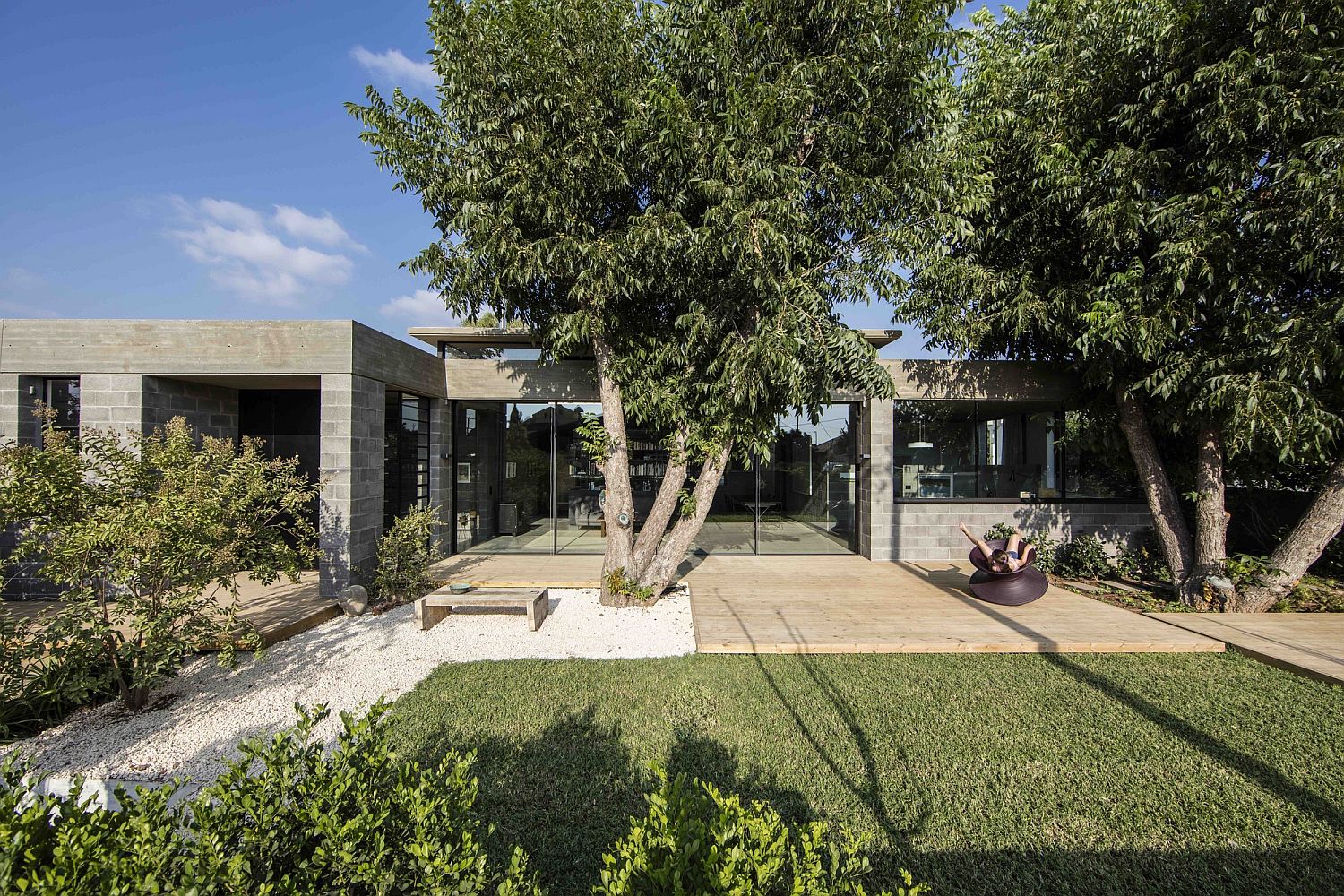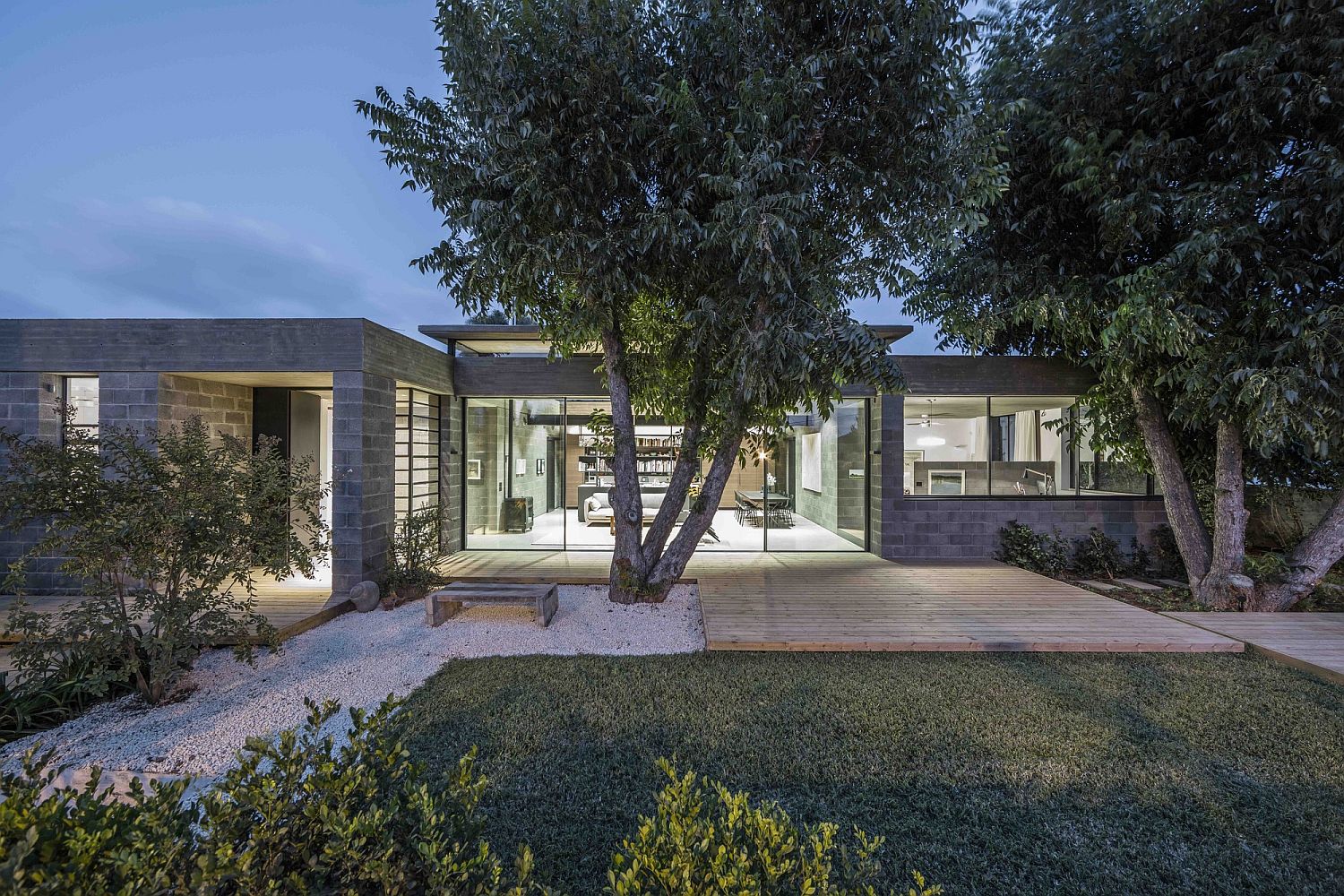 Liked the story? Share it with friends.