The function of a backsplash isn't limited to protecting your wall from food stains. Instead, designers see this feature as a distinctive way to add a visual touch and character to the kitchen. If your cabinetry is plain and simple, we highly recommend you play with the tile pattern and color to make a statement. In this post, we share our carefully selected and eye-catching kitchen backsplash ideas to help you pick the right fit for your preferences.
Bold combination
If you can't make a decision between a glossy subway tile or a 3D cube pattern, try mixing and matching. The simple white tiles will complement the bold cube pattern, creating a playful backsplash that makes a striking statement.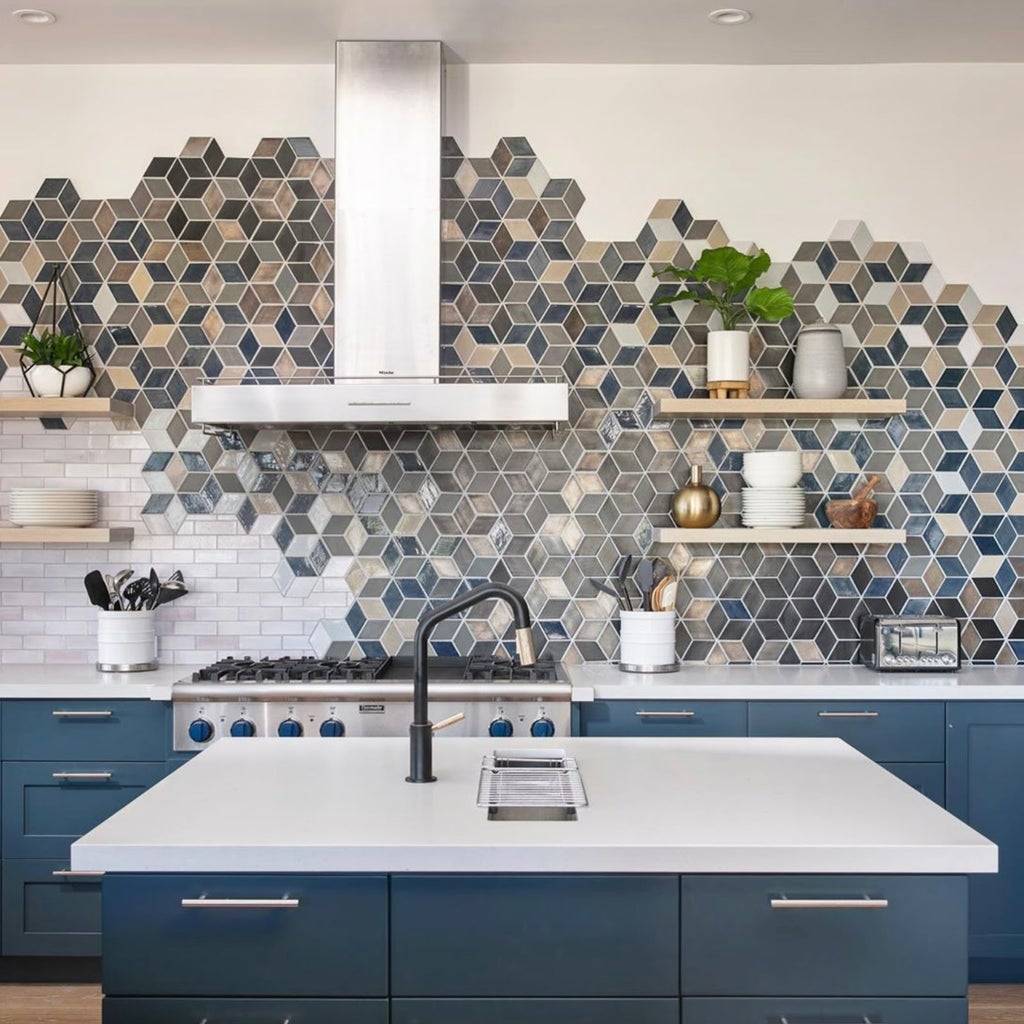 Triangular tiles in neutral colors
If your desired mood is warm and trendy, then triangular tiles could be the ideal choice. The combination of neutral colors and an intriguing pattern will complement your wooden cabinetry.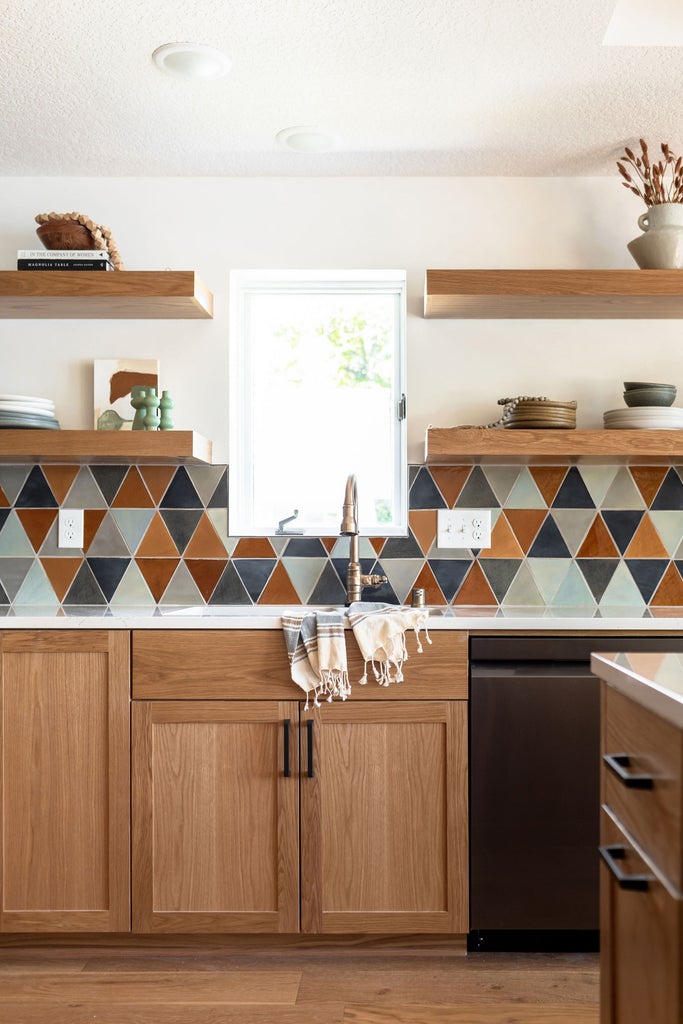 Lively cube tile pattern
This 3D cube pattern is trendy, making it into modern kitchen designs as a bold statement. Try playing with colors and introducing a contrasting combination for the ultimate visual touch.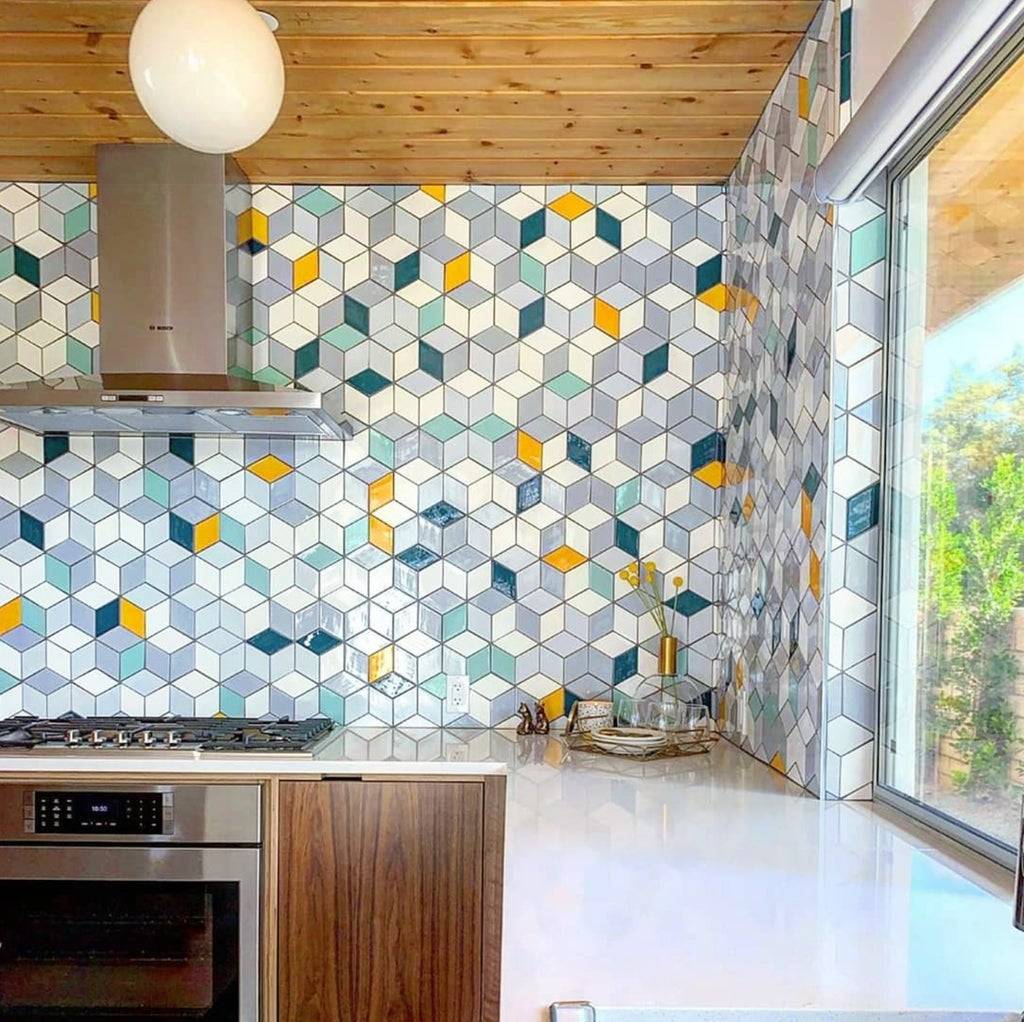 Bold hexagon tiles
This hexagon tile in a gorgeous deep green tone brings an elegant touch to your kitchen. The white grout perfectly highlights the tiles' intriguing shape, creating a bold backsplash with attractive edging. Complement this look with open shelving to let the striking pattern stand out.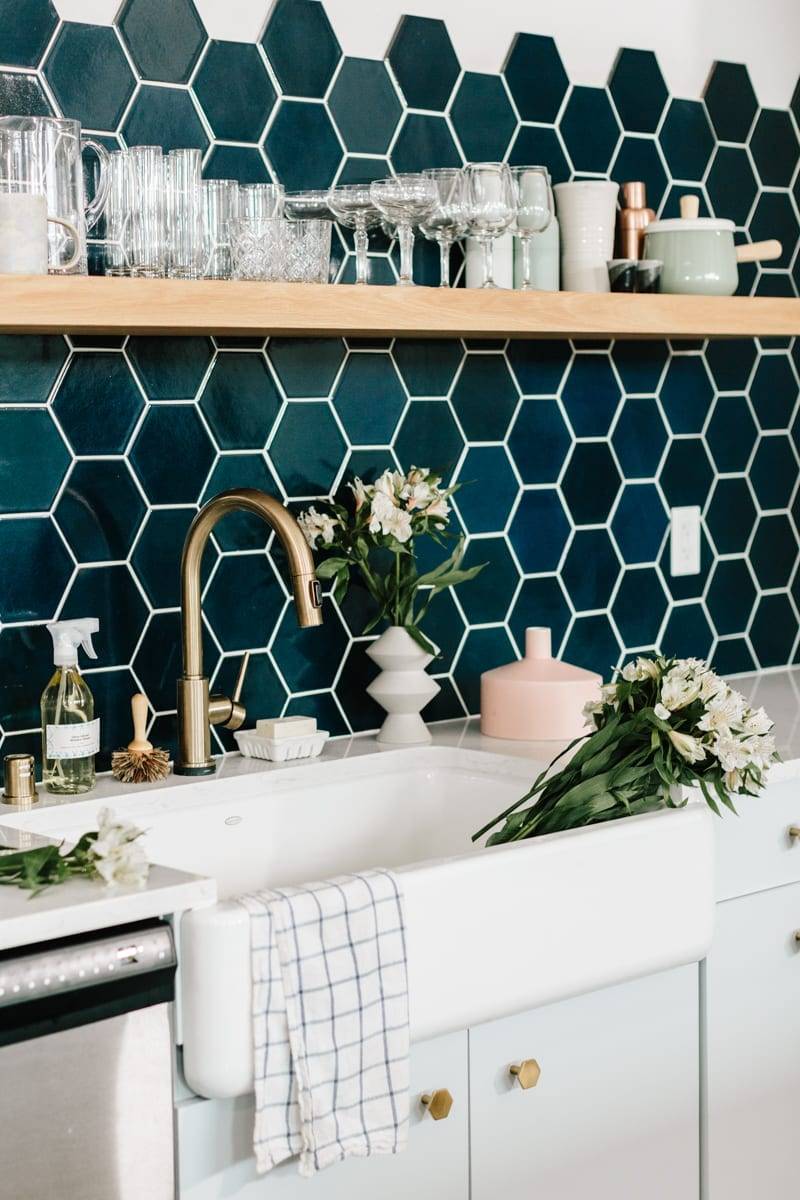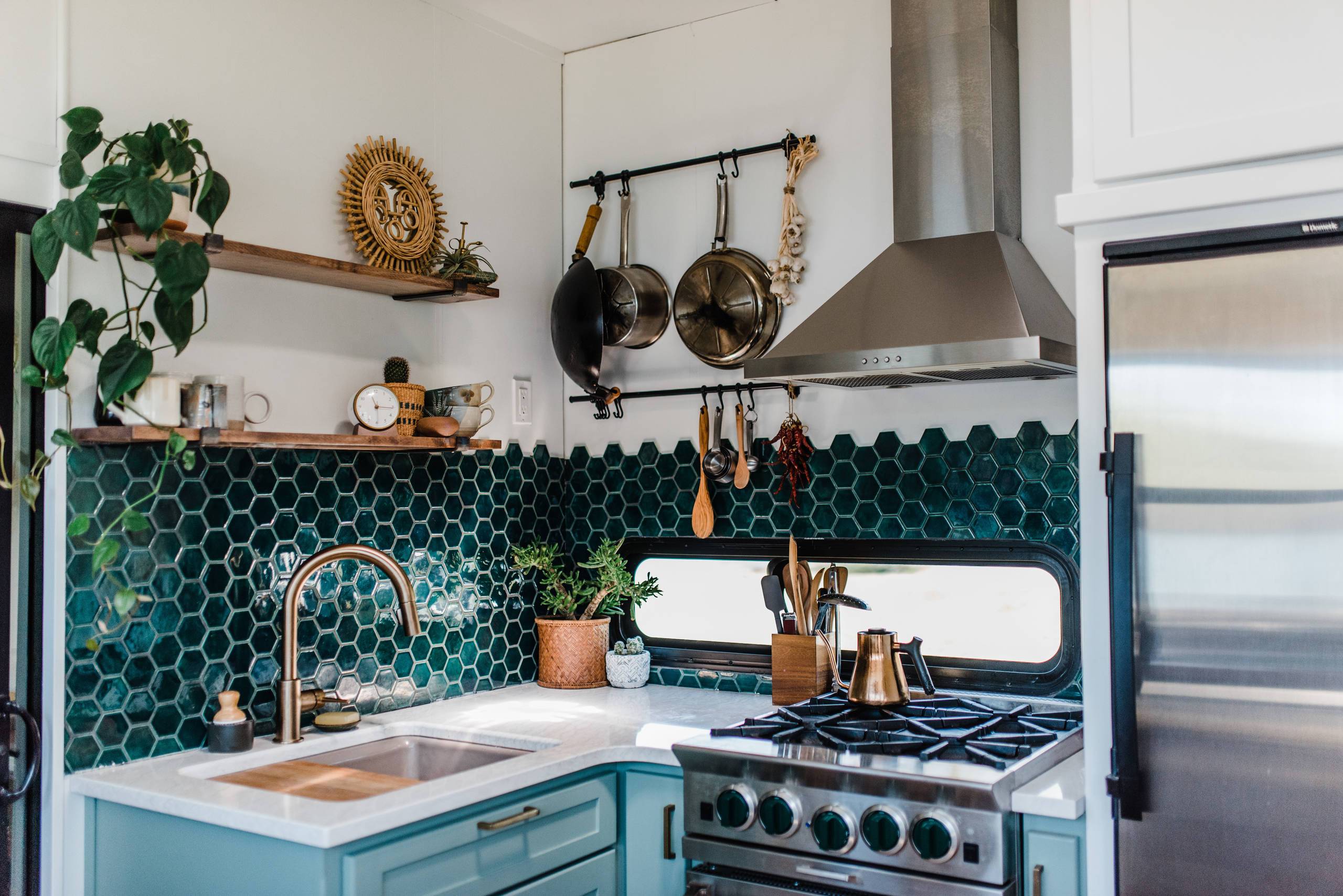 Detail-rich Moroccan tiles
These Moroccan tiles come with bright colors and intricate details to make a fabulous statement in the kitchen. The vibrant pattern adds an extra dimension, revitalizing minimalist kitchens that could be boring otherwise.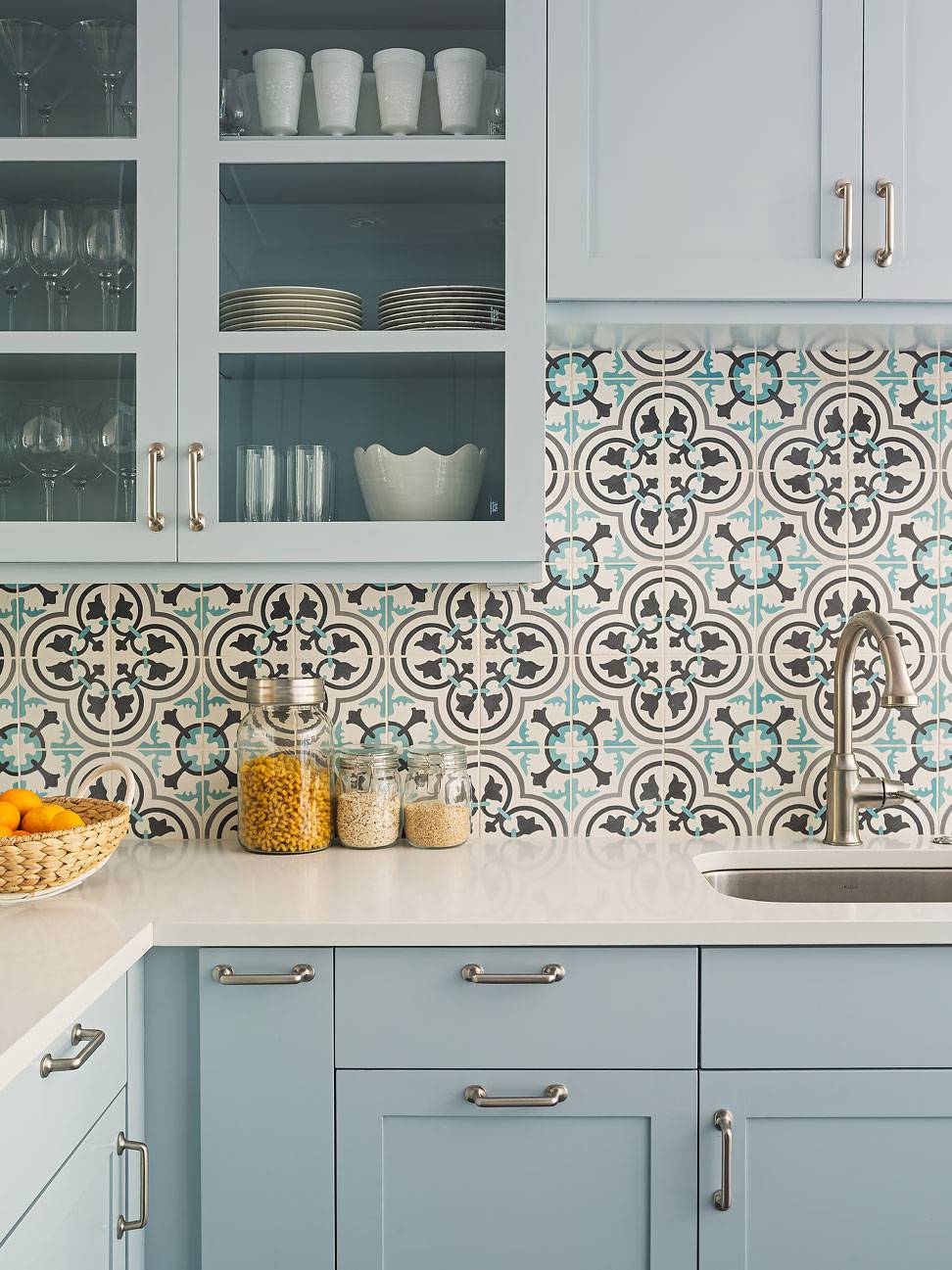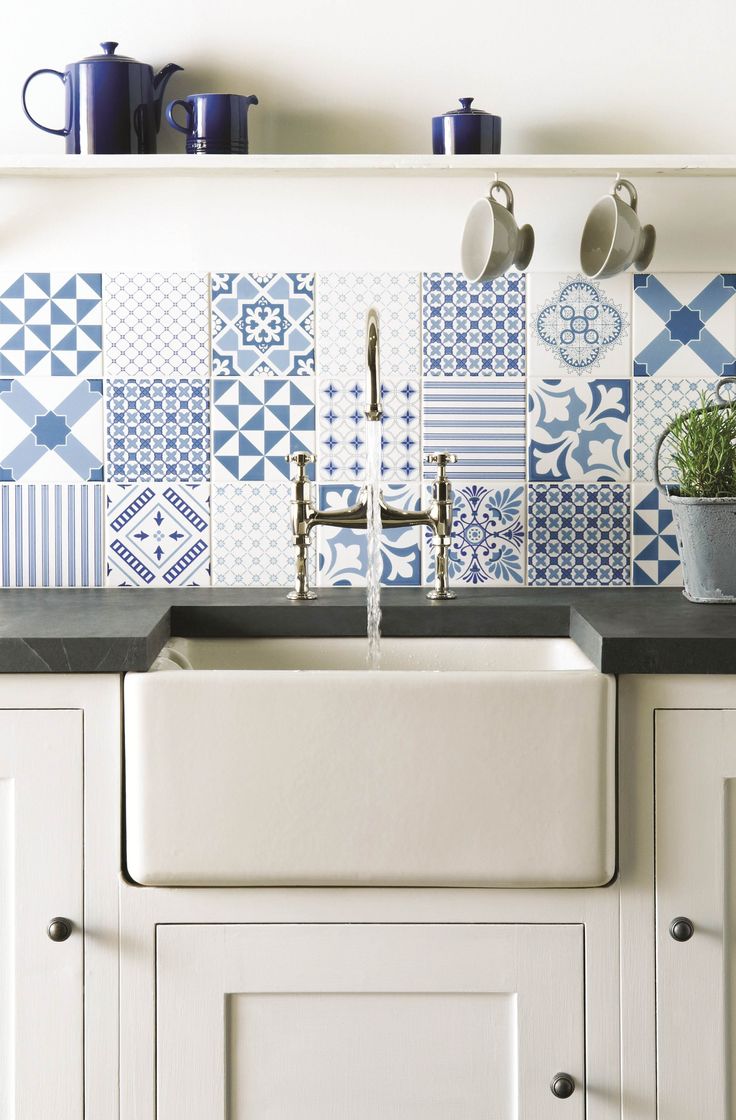 Curated green tones
A variety of muted tones will make a subtle statement without overpowering the other elements. This combination of white, sage, and pistachio tiles brings a touch of playfulness to a rustic kitchen.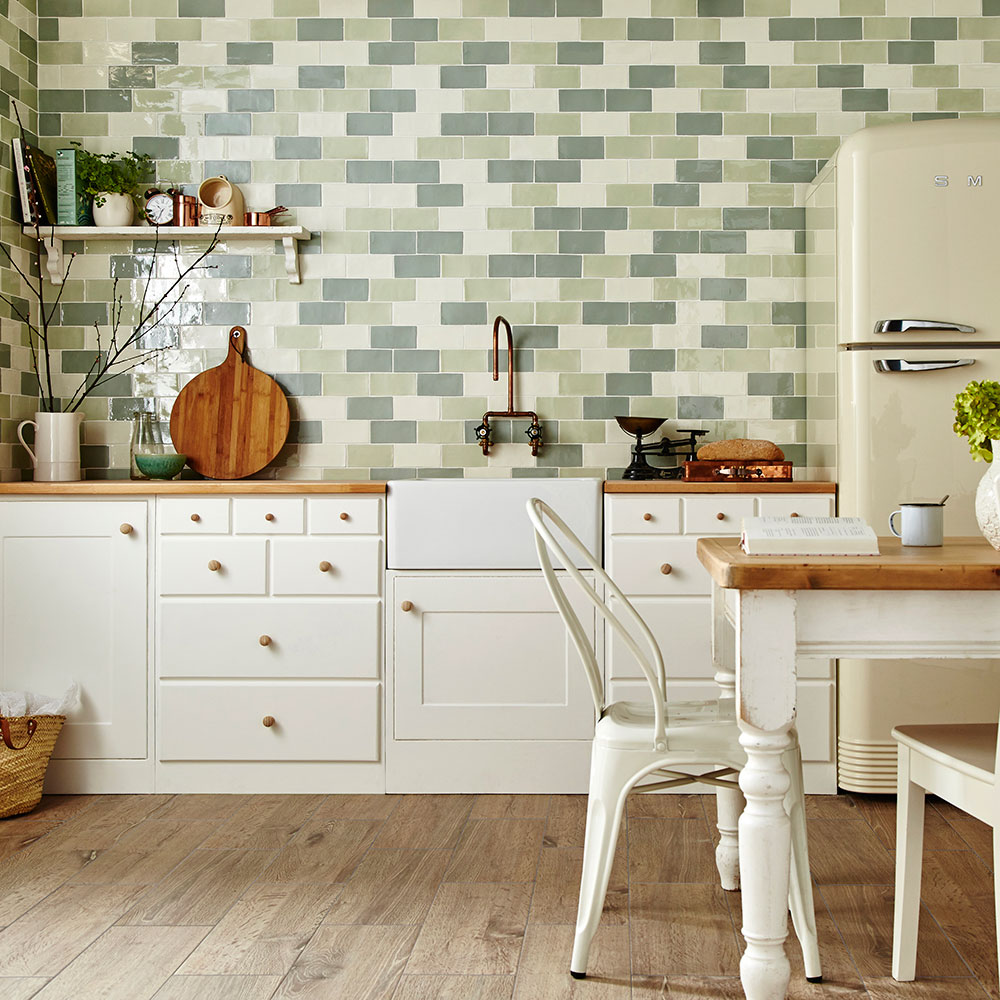 Moody black backsplash
Black tiles can make an outstanding contrast in an all-white kitchen. If a black backsplash appears too monotonous for your taste, then why not play with textures? A combination of matte and shiny tiles will add a subtle visual touch while still staying moody and dramatic.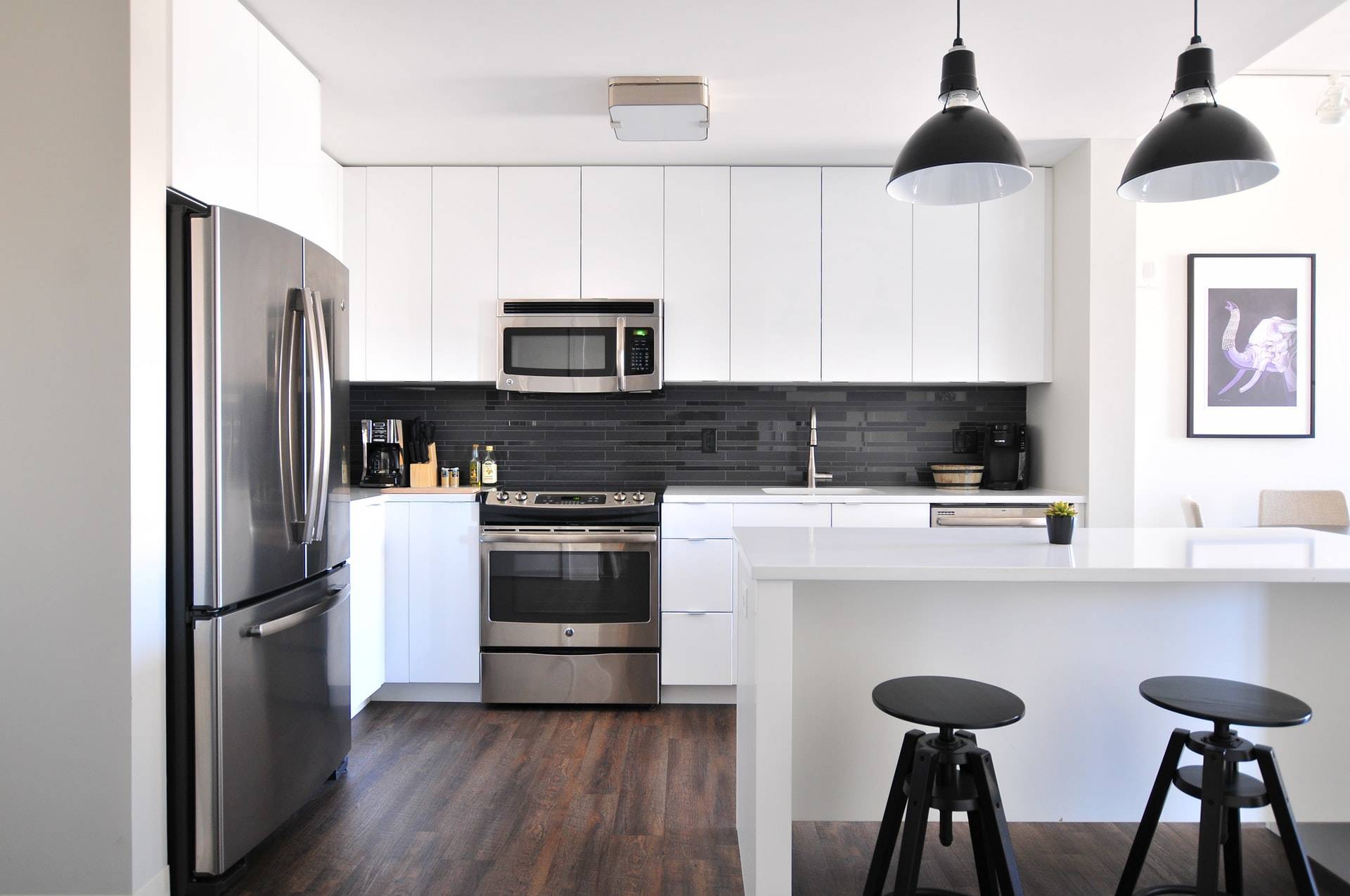 Exposed bricks
A beautiful rough texture and durability make bricks the ultimate choice for a kitchen backsplash. This feature will bring distinctive texture to the space, whether you're after the industrial vibe or rustic appeal. To guarantee durability and easy cleaning, make sure to seal the bricks with a special coating for this purpose. A faux brick backsplash is an ideal alternative if you prefer a cost-efficient and easy project.