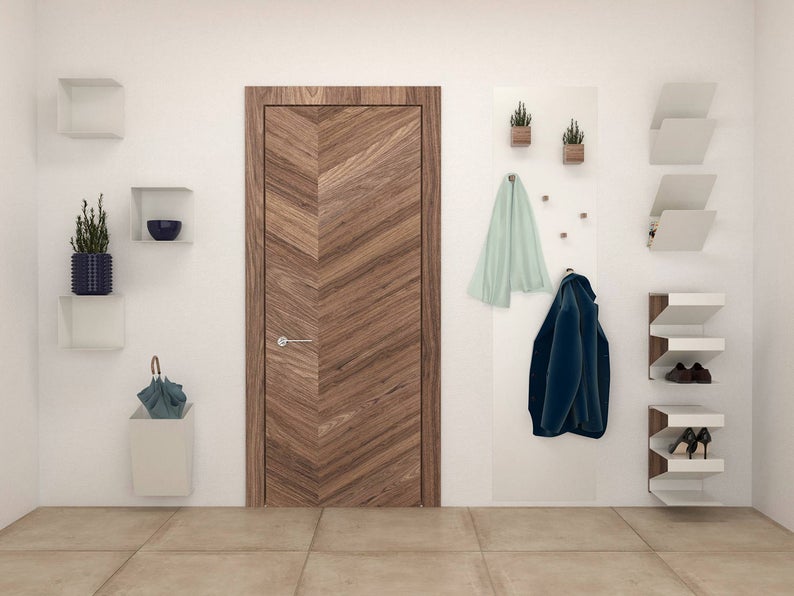 We always put so much effort into our home's interior appeal. Yet when it comes to entryway storage, it is always the functionality that matters. Keeping your front door neat and tidy does not need to be bland. Mixing form, function, and style can transform your nook through our list of the best entryway shoe storage and ideas.
Closed Shoe Storages: The Best Entryway Shoe Storage and Ideas for Hiding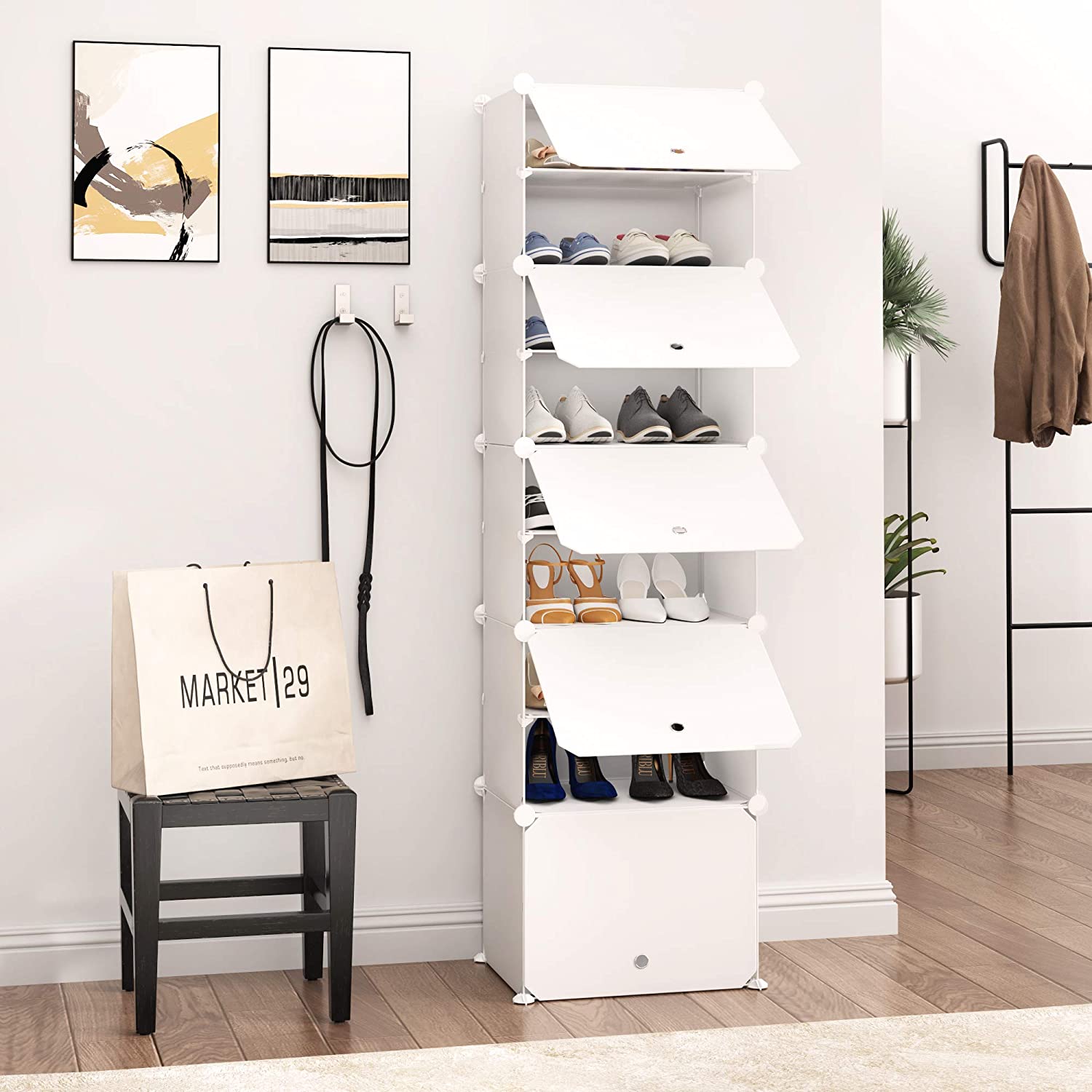 Closed storage is the best if you want to keep shoes out of plain sight. Shoe storages with ample shelving will have everything neatly tucked inside. When choosing closed shoe storage, consider practical features like ventilation to preserve shoe qualities. Moisture and heat can ruin some delicate shoe materials. If you also have pets at home, closed shoe storage is the ideal choice.
Baxton Studio Winda Wooden Shoe Storage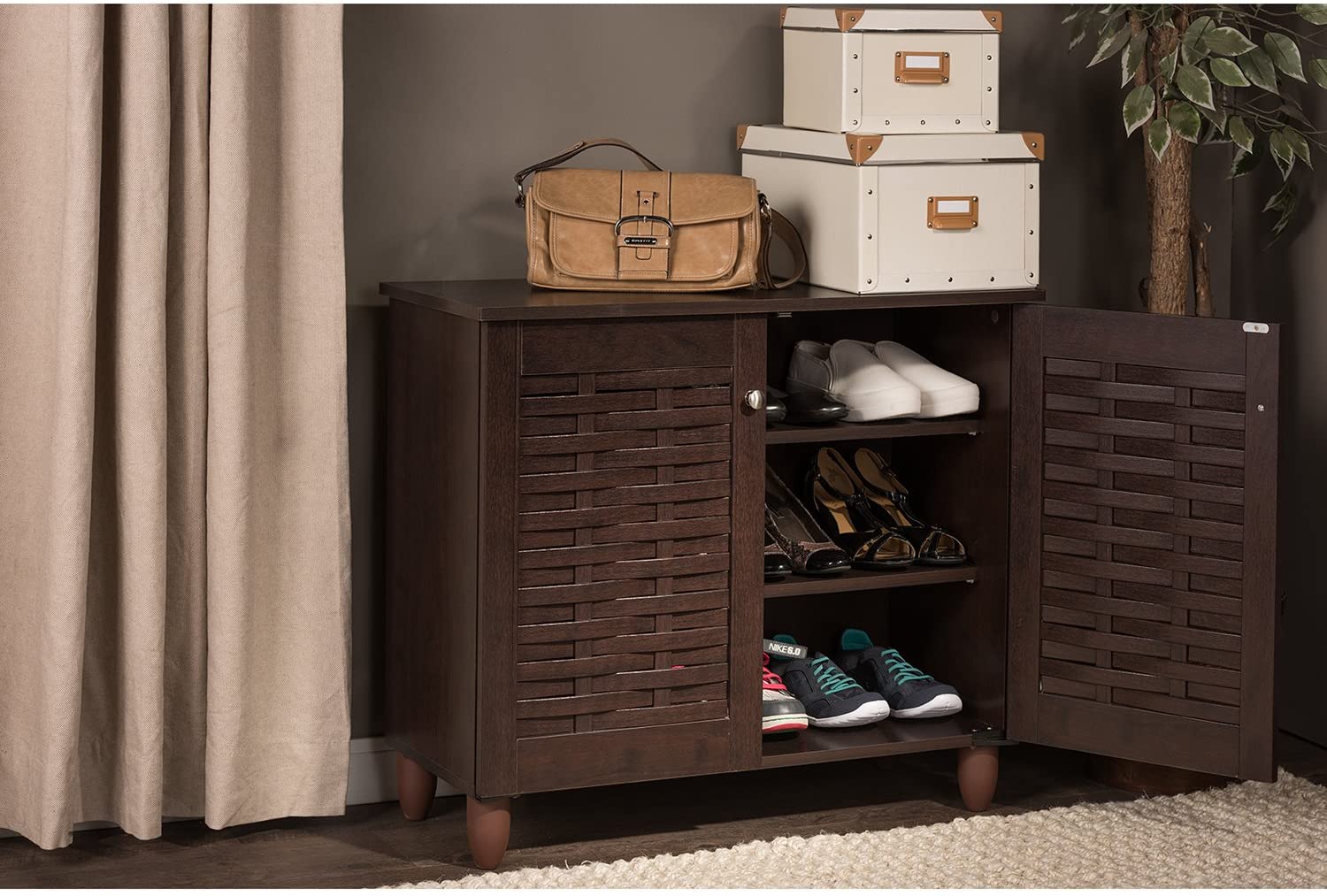 The Winda Collection of Baxton Studio will give your front door a classic and contemporary feel while hiding the clutters. The cabinet door has a woven design to exude a traditional feel and enhance the corner's appeal. Such design is also crafted ingeniously to provide ventilation to manage the storage's indoor quality.
Antique Entrance Wooden Shoe Cabinet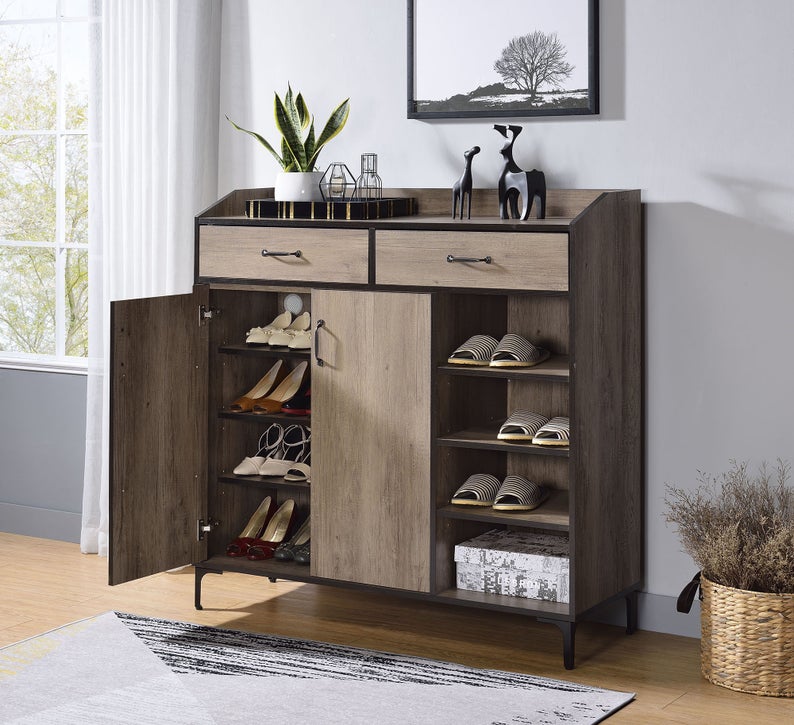 The combination of metal and wood in this antique shoe cabinet revives a rustic touch to dull corners. It has four open shelves and two additional storage drawers so you can have everything you need in one place. You can also accessorize the top rack with a plant display to give it a balanced personality.
Horizontal Metal Shoe Rack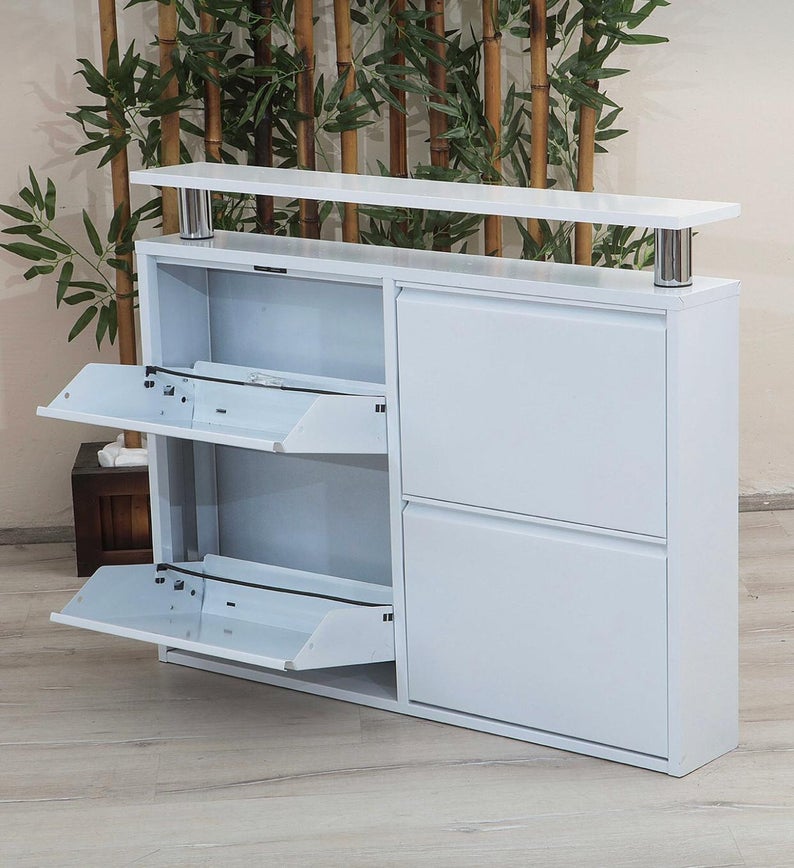 Narrow corridors need a functional and unobtrusive storage solution. This horizontal rack is the best entryway shoe storage and ideas for maximizing tiny apartment spaces. The sleek design is so versatile it will have no trouble fitting into most home interior design themes. So, you can redress your home without needing to get an extra storage cabinet.
A Combination Storage and Bench: The Best Entryway Shoe Storage and Ideas for Function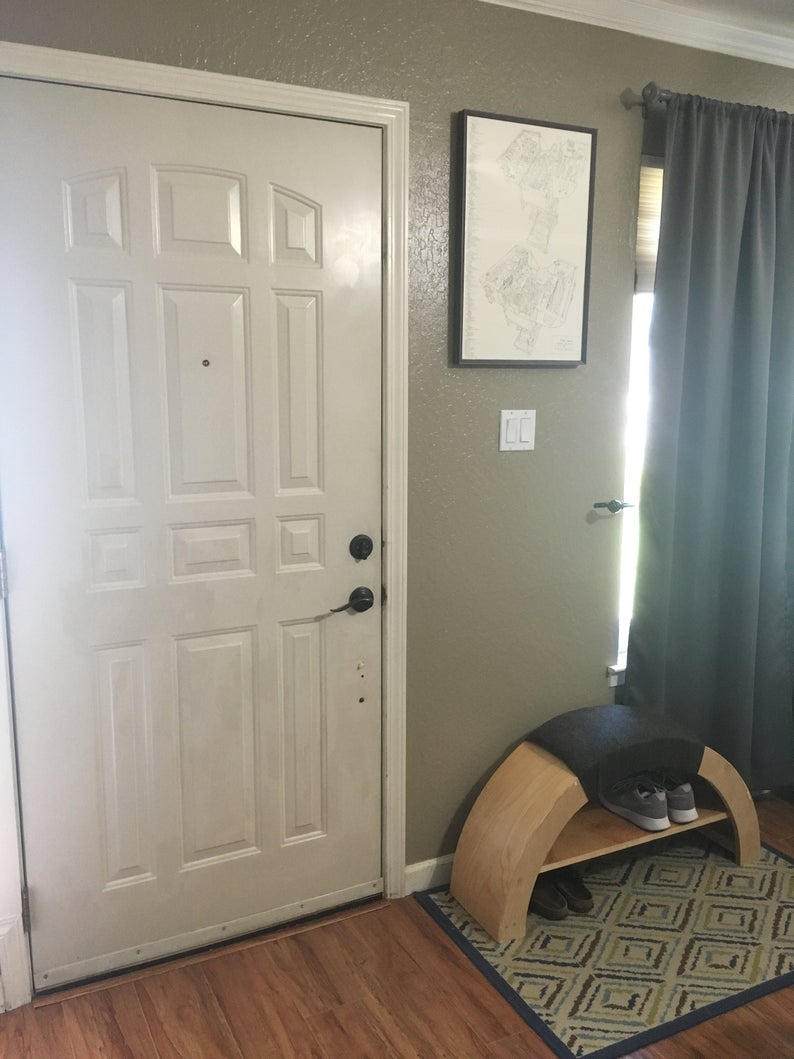 Another clever way of introducing form and function to entryways is the combination of storage and bench. It will stretch any space with its usability and provides an added comfort to users. Shoe storage does not need to be a piece of insignificant furniture if it can serve a dual purpose.
Willingheart Shoe Bench Rack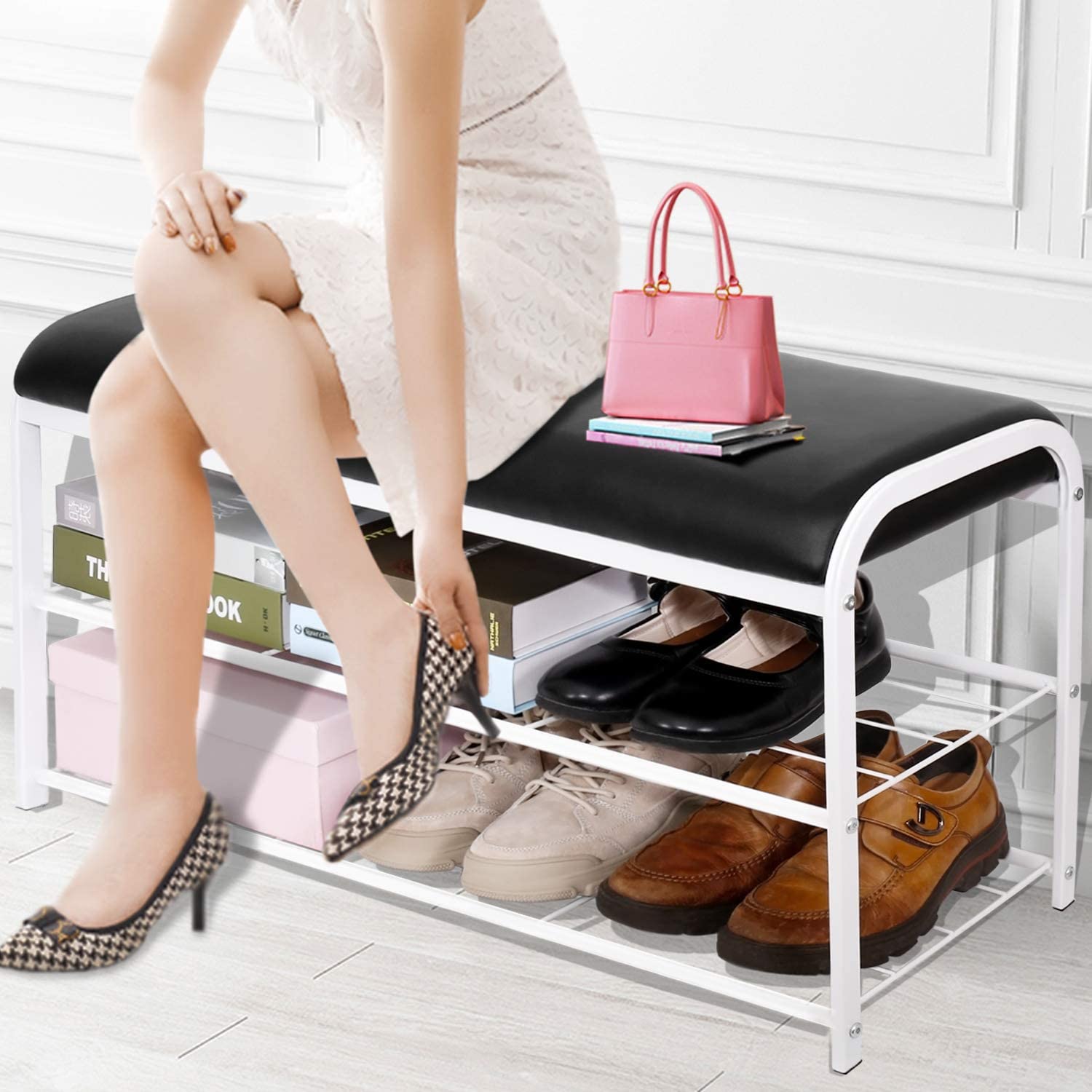 Tie or remove your shoes without the back problems and handle your shoe situation with this bench from Willingheart. It has a better load-bearing that can support up to 400 lbs. of weight. The white arc metal frames and black cushion gives out a classic and modern vibe. And with a two-tier shoe rack, it will fit up to eight pairs of shoes and keep them off the floor.
Rustic Storage Bench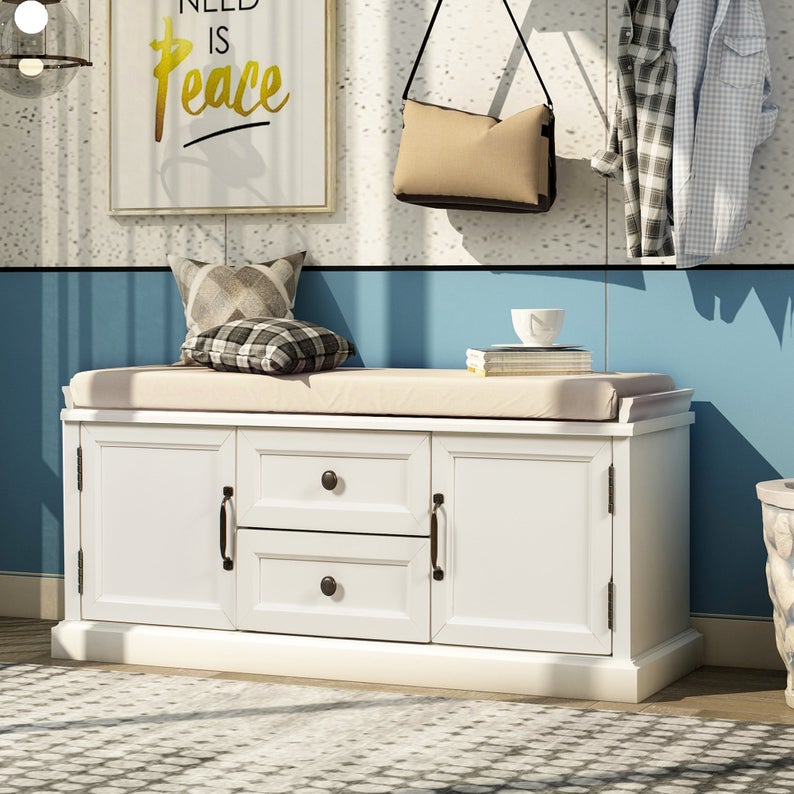 Bring in the classic vibe in your entryway with this functional storage bench. It has two enclosed cabinets for keeping shoes out of sight. It also has two drawers for storing other stuff for safekeeping. You can even turn it into your sock organizer and have everything you need when you need them! The solid wood frame is topped with a comfy cushion to create a welcoming vibe by your front door.
Acro Wooden Entryway Shoe Storage Bench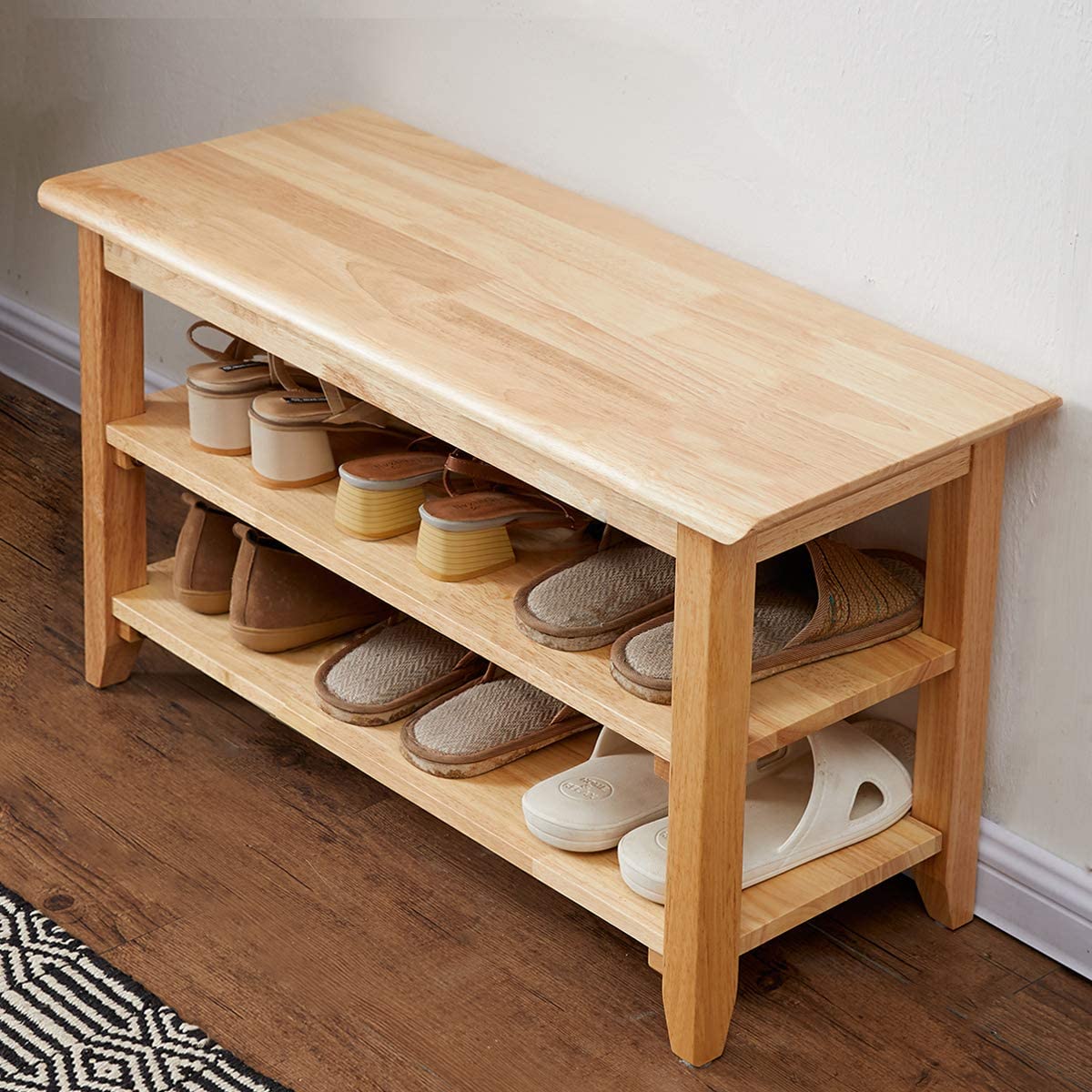 If you want to keep it simple and eco-friendly, wooden benches are your go-to choices. This wooden bench from ACRO has an embedded nut design instead of using screws. Thus, it provides stable seating with lesser hassle in the assembly. Its natural rubberwood material brings an earth-friendly, yet chic look to any home.
Multipurpose Storage: The Best Entryway Shoe Storage and Ideas for Purpose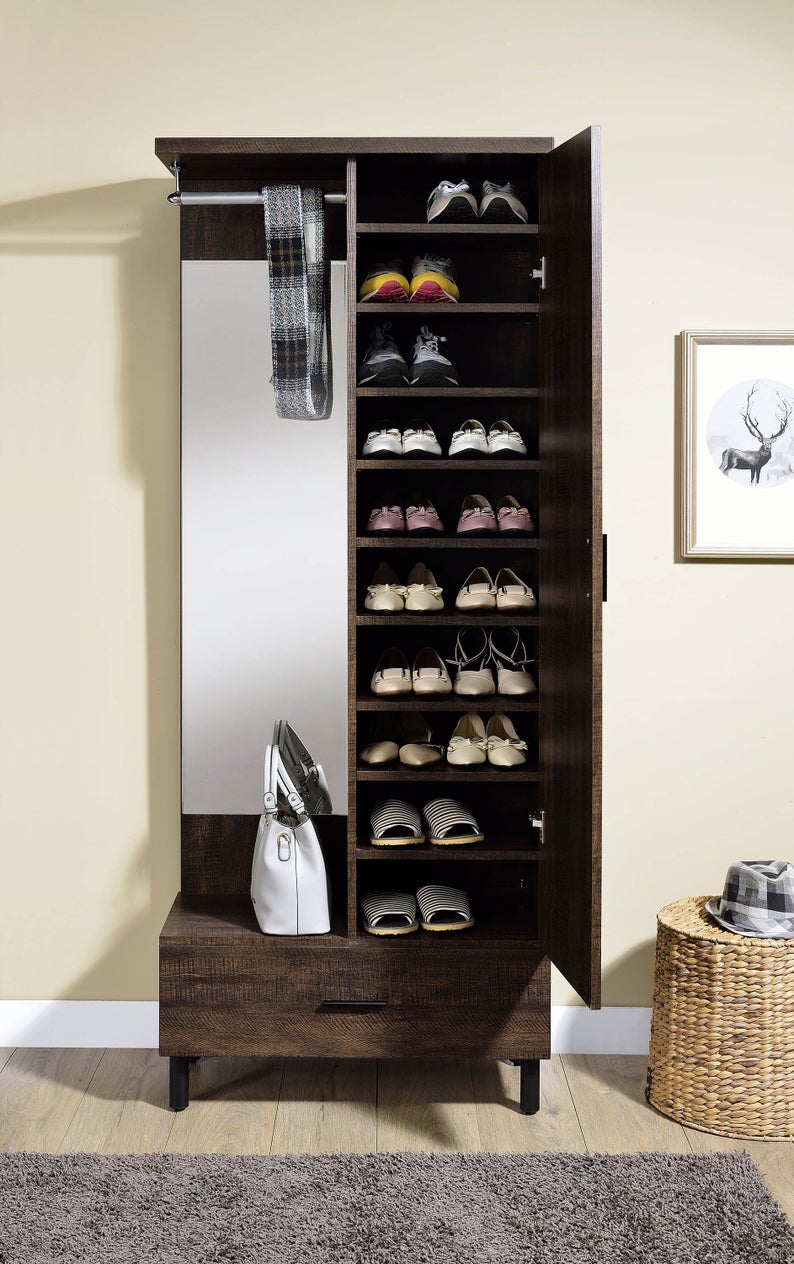 With the pandemic still brewing in 2021, the rule "leave outdoor stuff outside" is imperative. Pick up multipurpose shoe storage to keep your shoes, coats, hats, bags, and umbrellas organized. Maybe turn it into a disinfection corner by your front door atoo. Make it possible with these handy wellie storage with shelves and hooks for your other essentials.
3-in-1 Bench, Coat, and Shoe Storage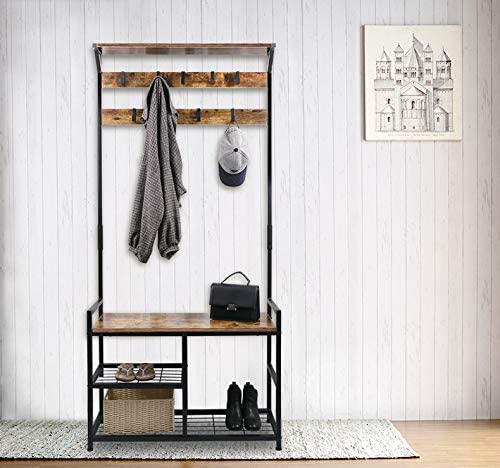 The best entryway shoe storage and ideas can expound your dull corner with its seating, hanging, and storage capabilities. Consider this 3-in-1 bench and shoe storage. The shelf racks at the bottom can hold various footwears. The shoe bench board is sturdy enough for sitting while the overhead hooks will take care of other trinkets. The vintage and rustic design of this storage will complement industrial themed home interiors.
Reclaimed Wood Hall Tree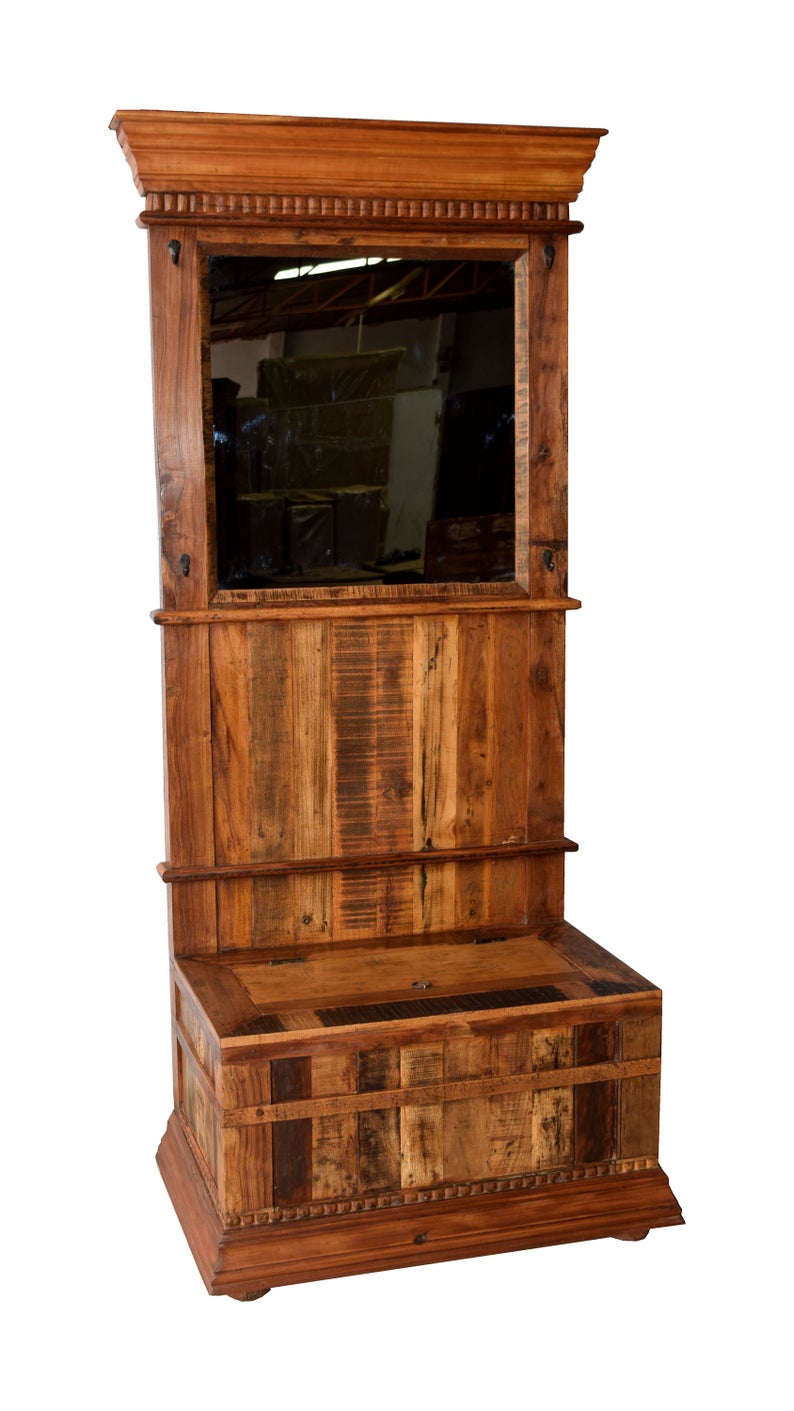 Shoe racks that display timeless elegance make the best entryway shoe storage and ideas. This rustic furniture has a flip-up bench seat, mirror, and multiple hanging hooks. The reclaimed teak wood material offers a charming farmhouse feel while housing all the clutters within.
4-Tier Bamboo Entryway Shoe Storage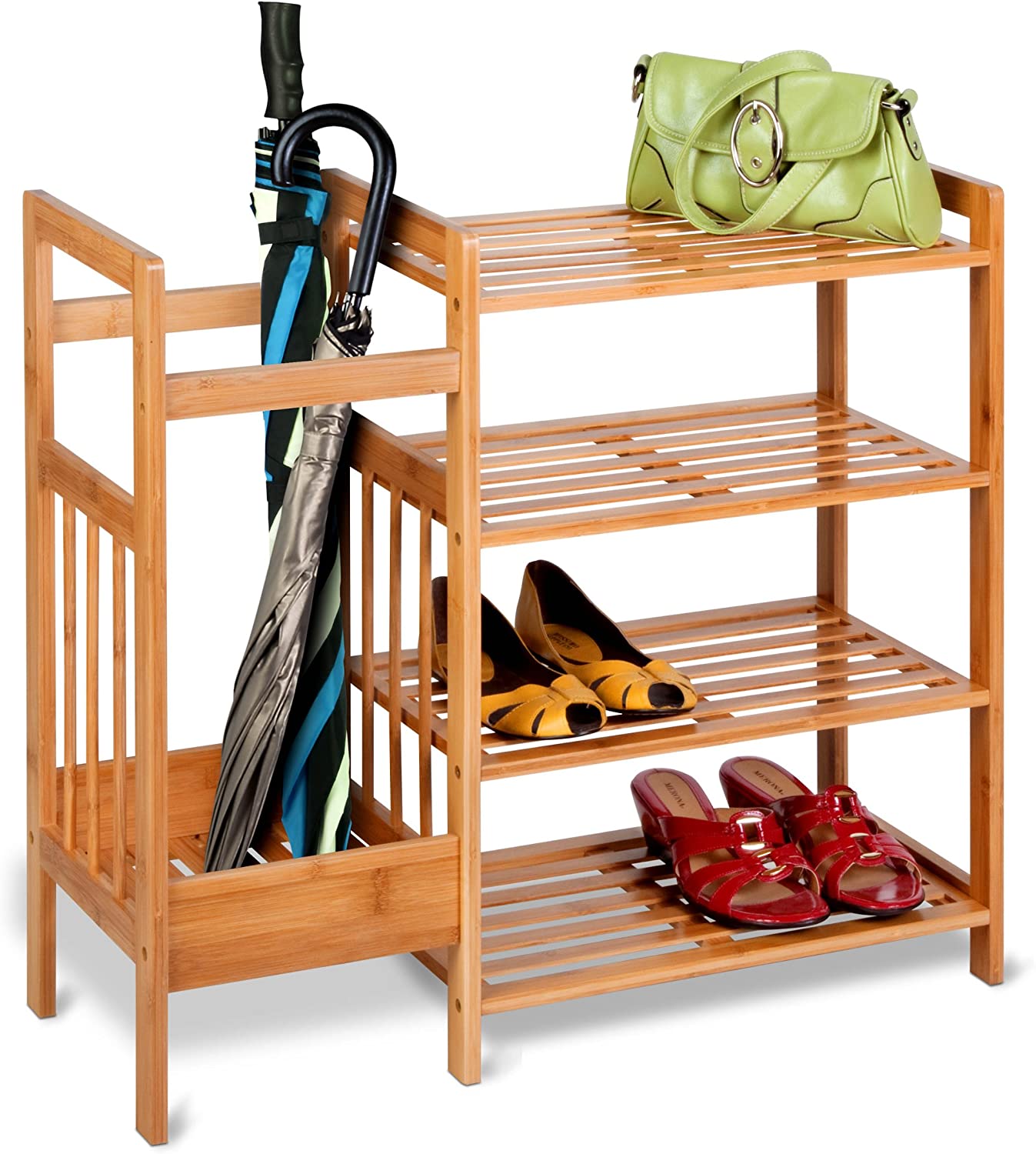 Storage pieces made from sustainable materials exhibit an eco-friendly family space. This bamboo entryway shoe storage creates a no-mess corner for organizing all your outdoor essentials. Don't worry about it turning itself into black dust over time. It is moisture-resistant with a natural finish to make a great addition to your front door necessities.
Stackable Shoe Cabinets: The Best Entryway Shoe Storage and Ideas for Saving Space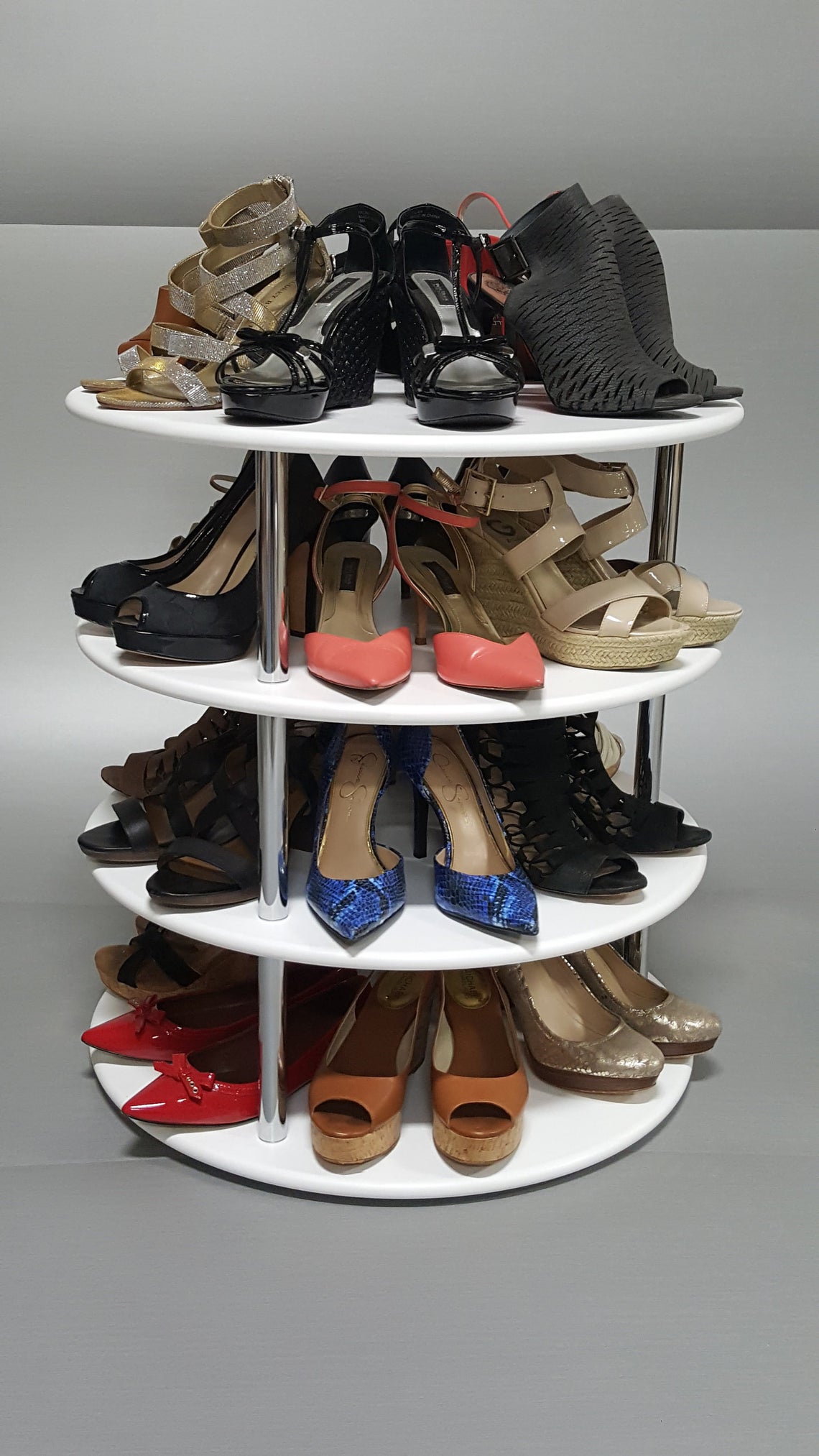 Too little space but too many shoes that keep on adding up over time? Look no further than the stackable entryway shoe storage. The innovative design will let you customize the space according to your needs. The open design of these storages will display all your footwear so you can easily pick a pair and go.
7-Tier Stackable Metal Shoe Organizer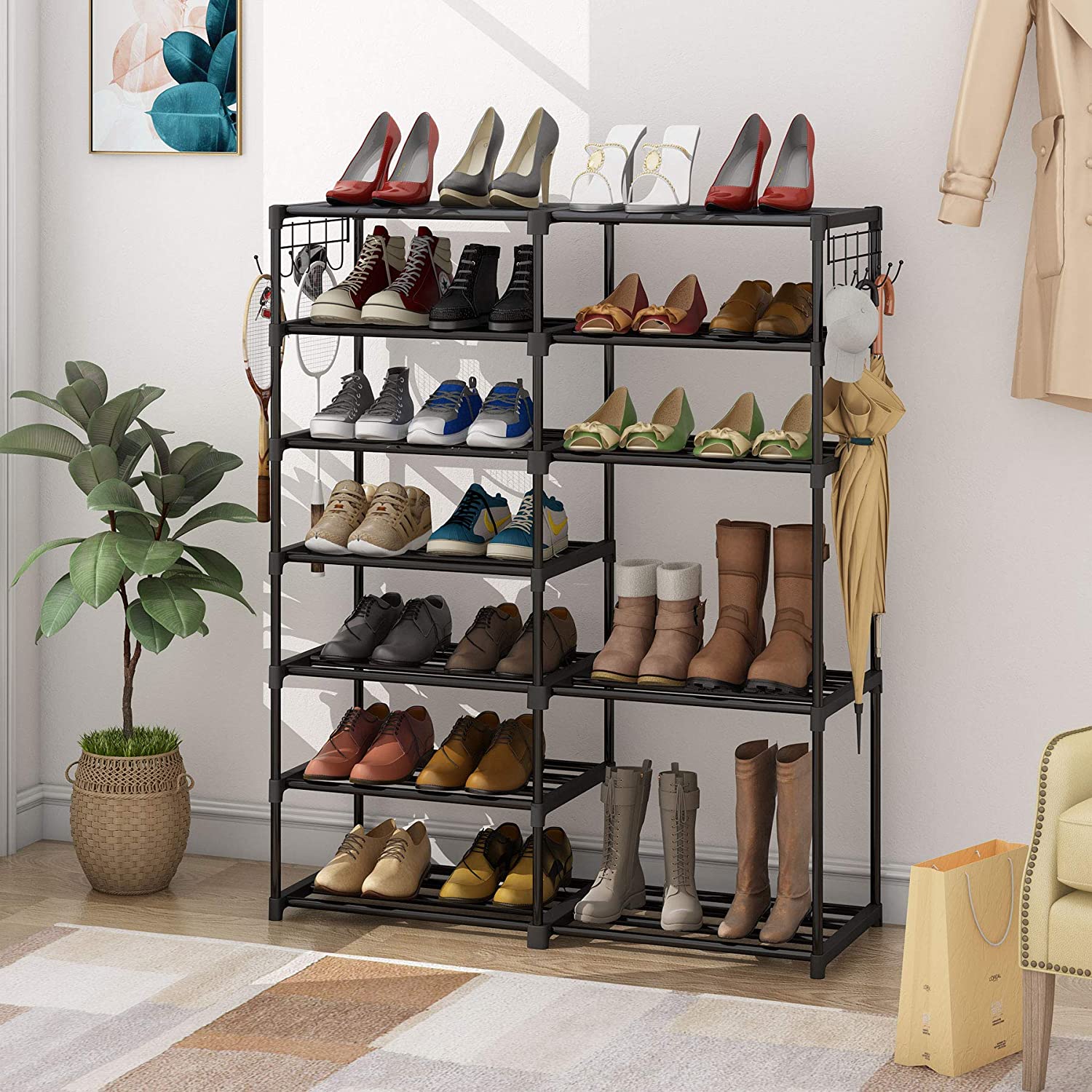 Flaunt all your enviable shoe pairs in this sturdy shoe tower. It is made from metal tubes and plastic parts with adjustable heights to cater to different shoe types. So, from your flip-flops to your knee-high boots, you sure can fit them together in one corner. It also has corner hooks to cater to other accessories.
Stackable Entryway Shoe Storage Cubes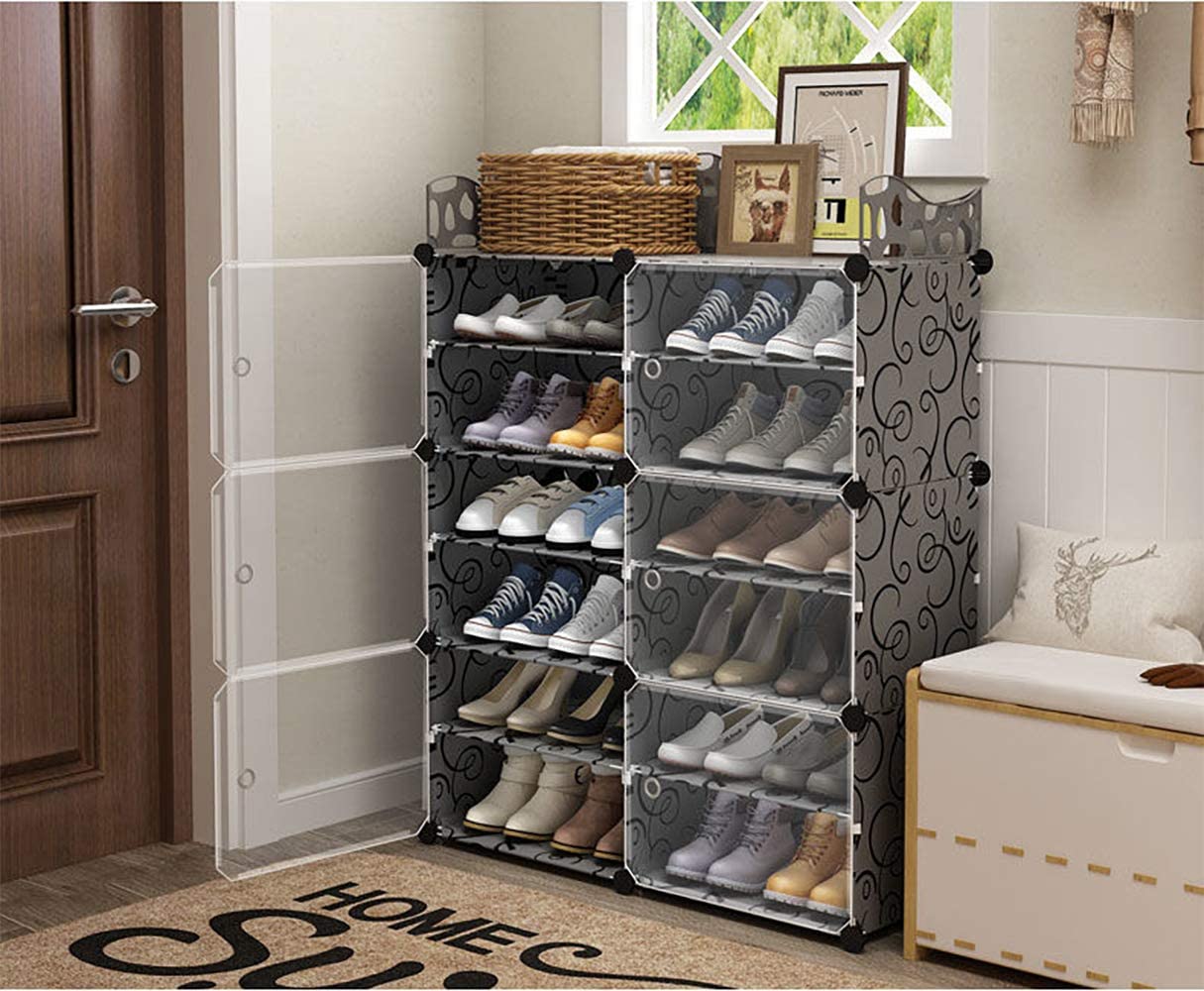 Protect your shoes from dust without having to hide everything in sight. These stackable shoe cubes have transparent front doors to serve this purpose. The shelving is adjustable, easy to assemble, and easy to take apart when needed. Thus, you can vary the size by adding and taking as much as your need requires-your space is the limit.
Modular Entryway Shoe Cabinet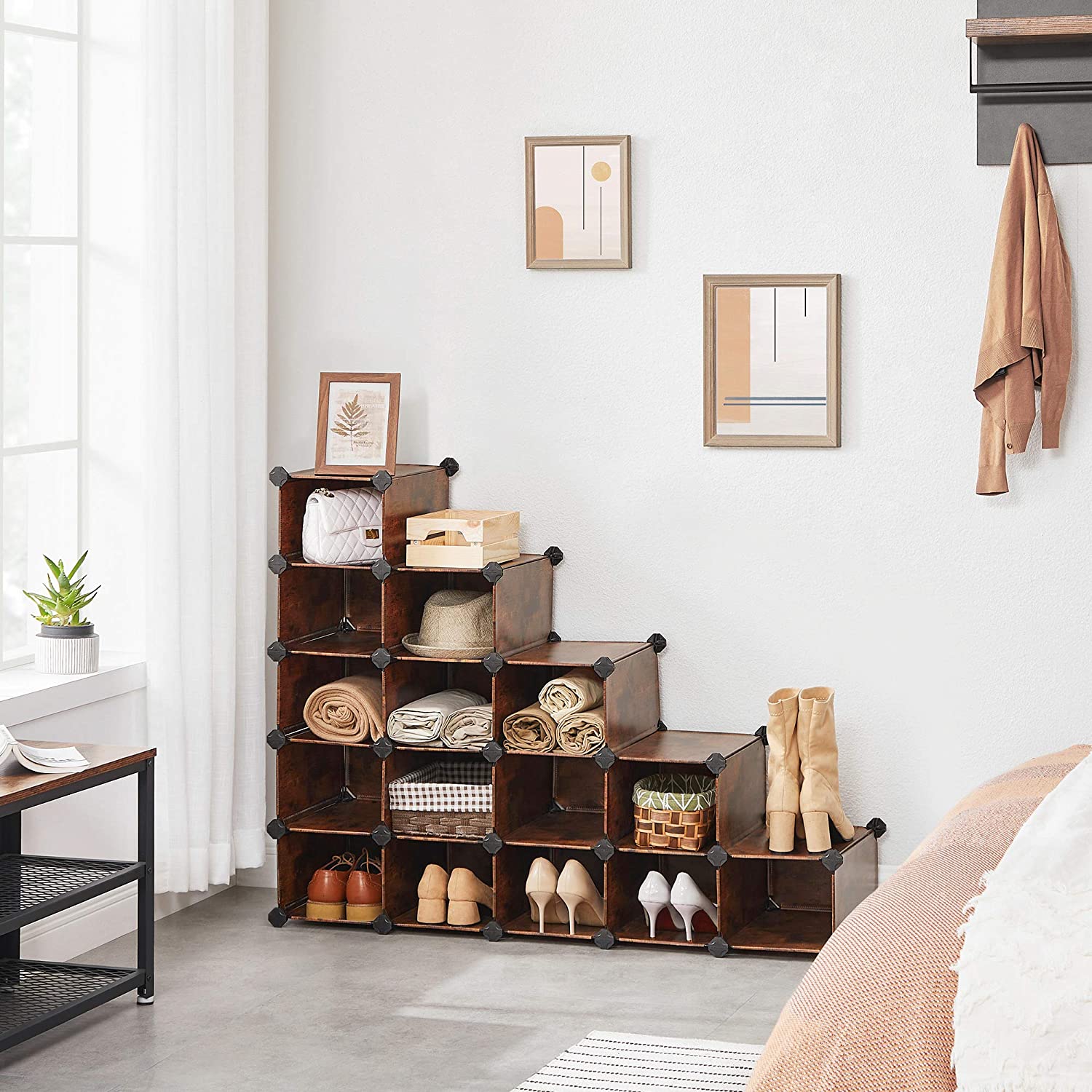 Customizing storage space is a fun way of decluttering footwear off the floor. Modular shoe storages are versatile enough to fit even tight corners of your front entrance. Stack the cubes high up or horizontally on the floor – the choice is yours. You can also add piece after piece, which is made easier by the connectors' interlocking system.
Decorative Storage: The Best Entryway Shoe Storage and Ideas with Decorative Touch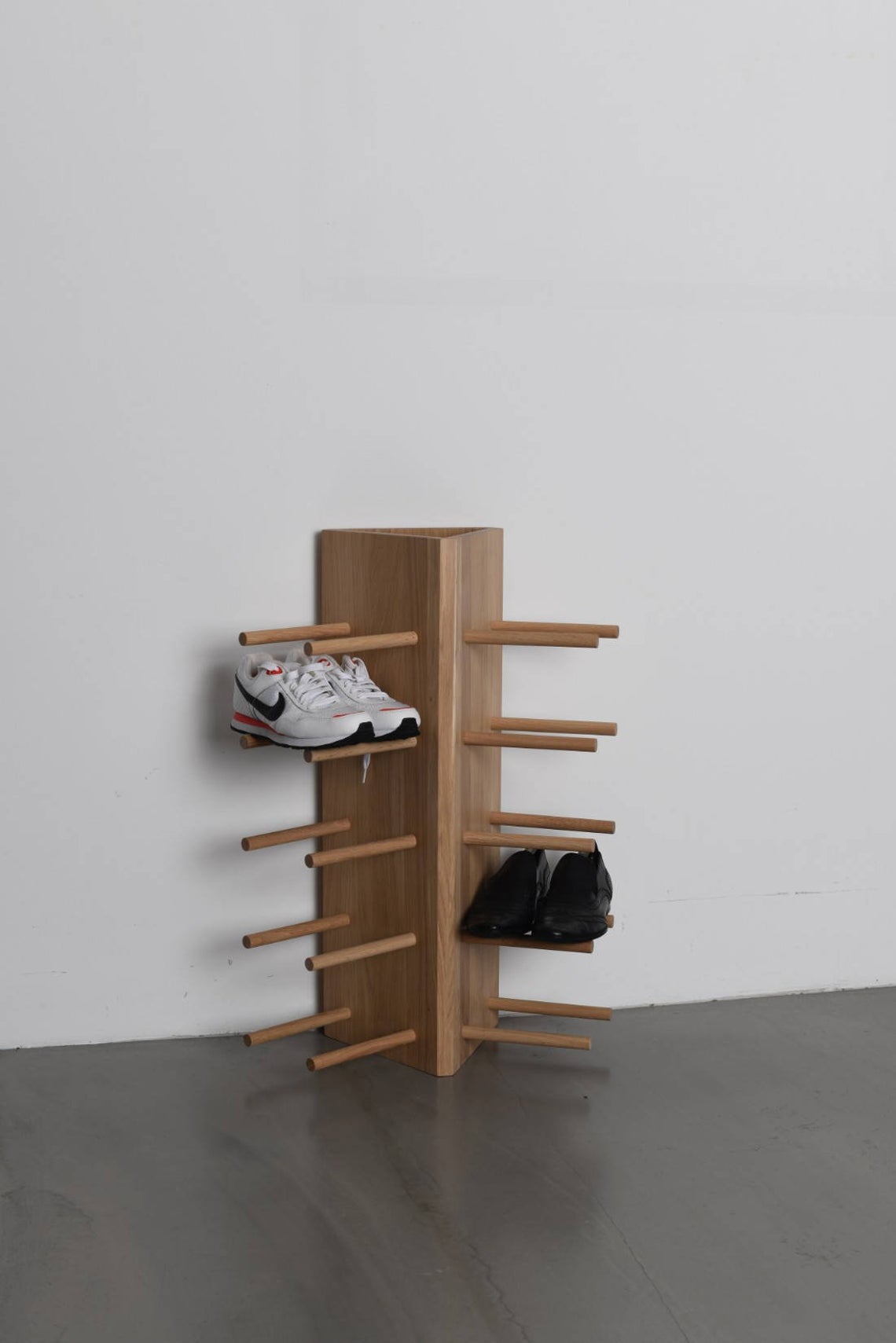 Break free from the storage norms with this unconventional entryway shoe storage. You can shove your footwear into boxes or keep them in your walls. Sometimes you may also hide them underneath an unassuming piece of art.
Mailbox Shoe Rack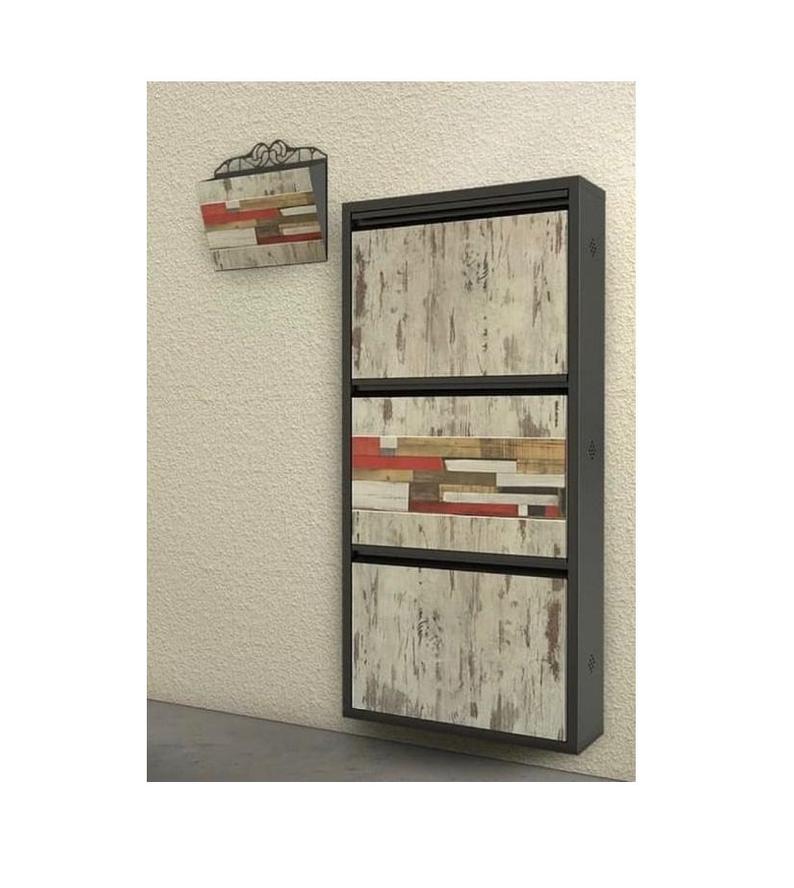 Hide your shoes and keep them organized behind this decorative piece from Etsy. The handmade wood has different pattern designs for adding flair to your home. It also has a space-saving design making it ideal even for tight and small apartments.
Giant Shoe Box Storage Organizer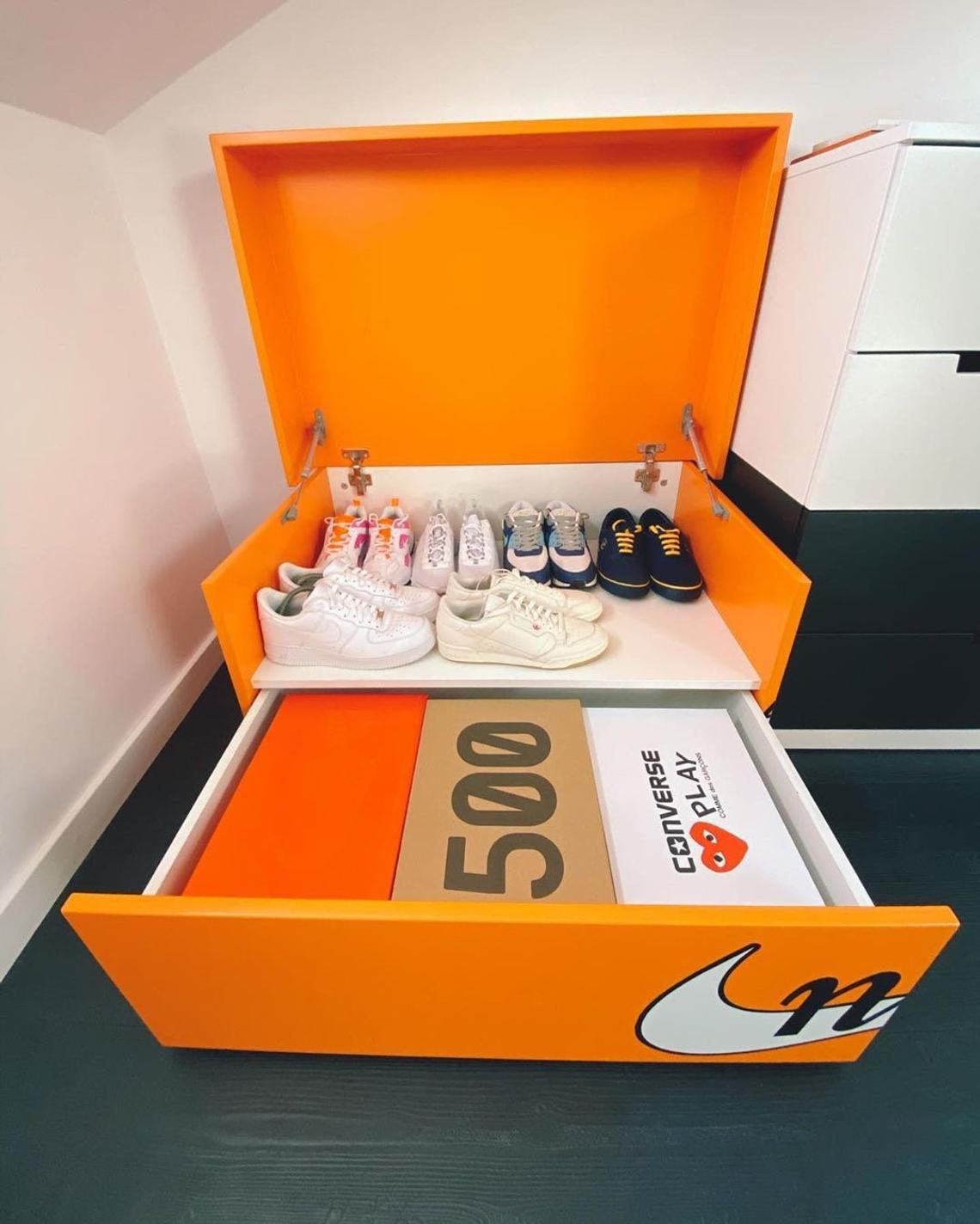 Stock up your kicks in this giant Nike Shoe Organizer by Pavlin… well, because you can. It is handmade from wood and can house up to ten sneakers at a time. You can even request a custom design if you want. Bring in the quirk and make space for this entryway shoe organizer on your front porch.
Rustic Shoe Storage Boxes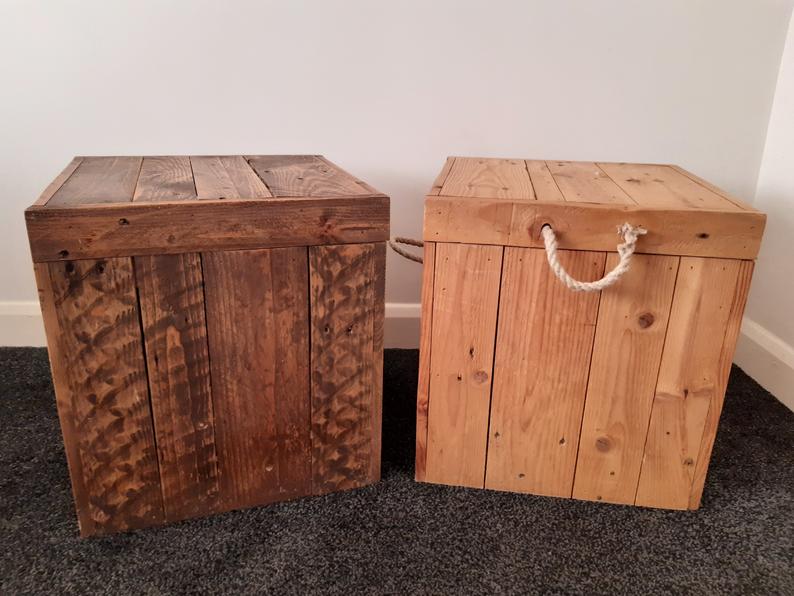 Stow your footgear and sneak away in humble rustic crate boxes. It is made from reclaimed wood and polished into a smooth finish. You can choose from various stains and finishes for the texture of your choice. Some boxes have rope handles if you want to add a charming vintage touch to this decorative entryway shoe storage.
Make these yourself with our Decoist DIY: Wooden Crates
Takeaway
Beyond keeping your footwear organized, shoe storage may also double as decorative furniture. There's no need to stick to the most common layered rack, though. The best entryway shoe storage design and ideas would give your corner a bit of personality. It is yet another way of breathing a distinctive and unique style into your entryways.