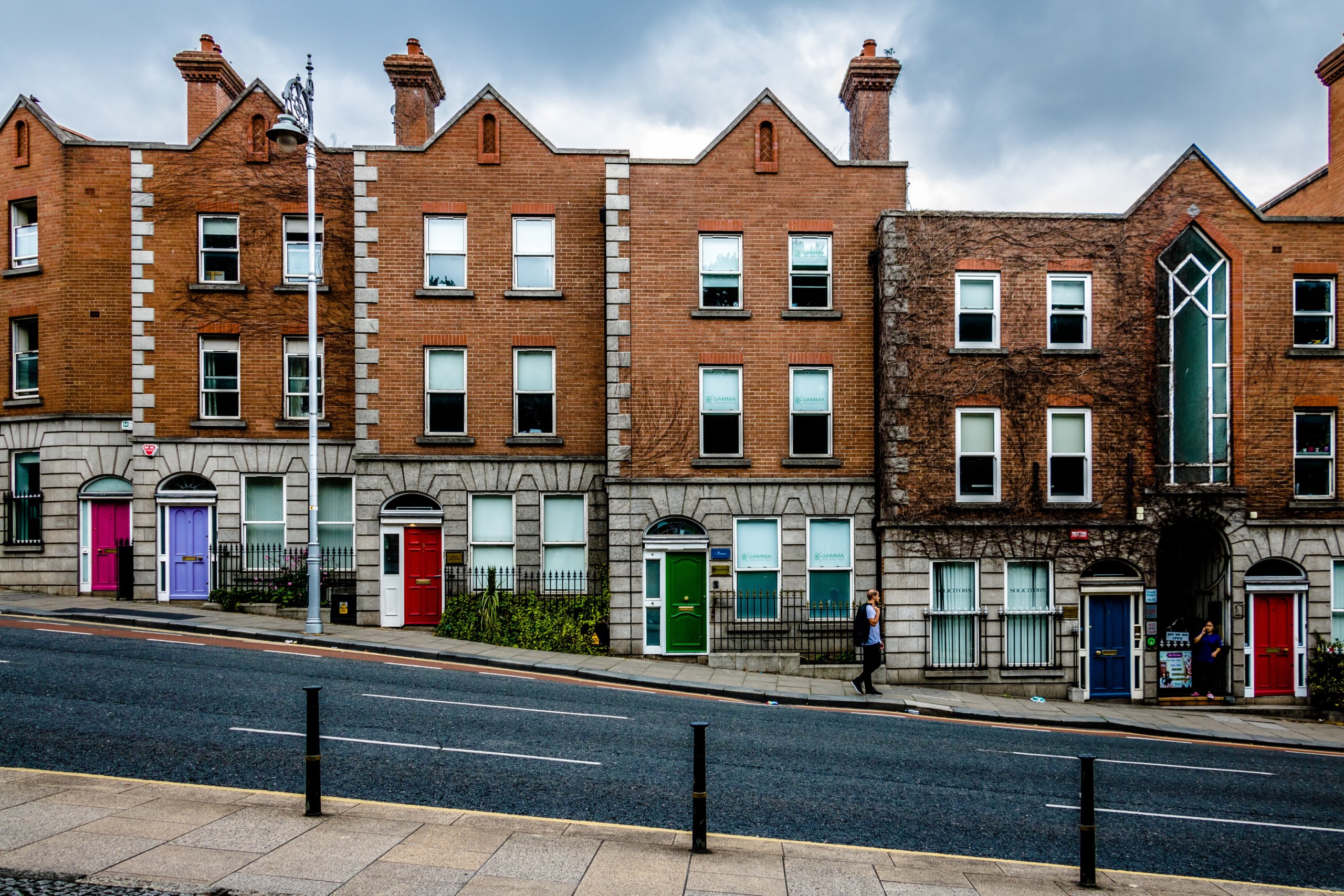 If you could impart your personality into your door, wouldn't it be a welcoming sight to come home to? For quite a time, people are drafting unconventional entryways with the best door color trends. Gone are the days of the traditional doorways, and today we welcome the popular front door colors for 2021. So, find a way to incorporate a bit of your character right into your entryway in this list.
Regardless of people's opinion, there are limitless ways you can brighten up your front door. There is no definitive rule as to what you can work on and achieve. Some options may seem eccentric, it may give a radical impression, but the choice all goes down to you. Here, I compiled some of the popular front door colors for 2021 that you can try and be satisfied with.
When you find the right hue that will work, then it's time to whip up your paint bucket. But don't forget our helpful tips before you start painting your front door.
The Welcoming Red Doors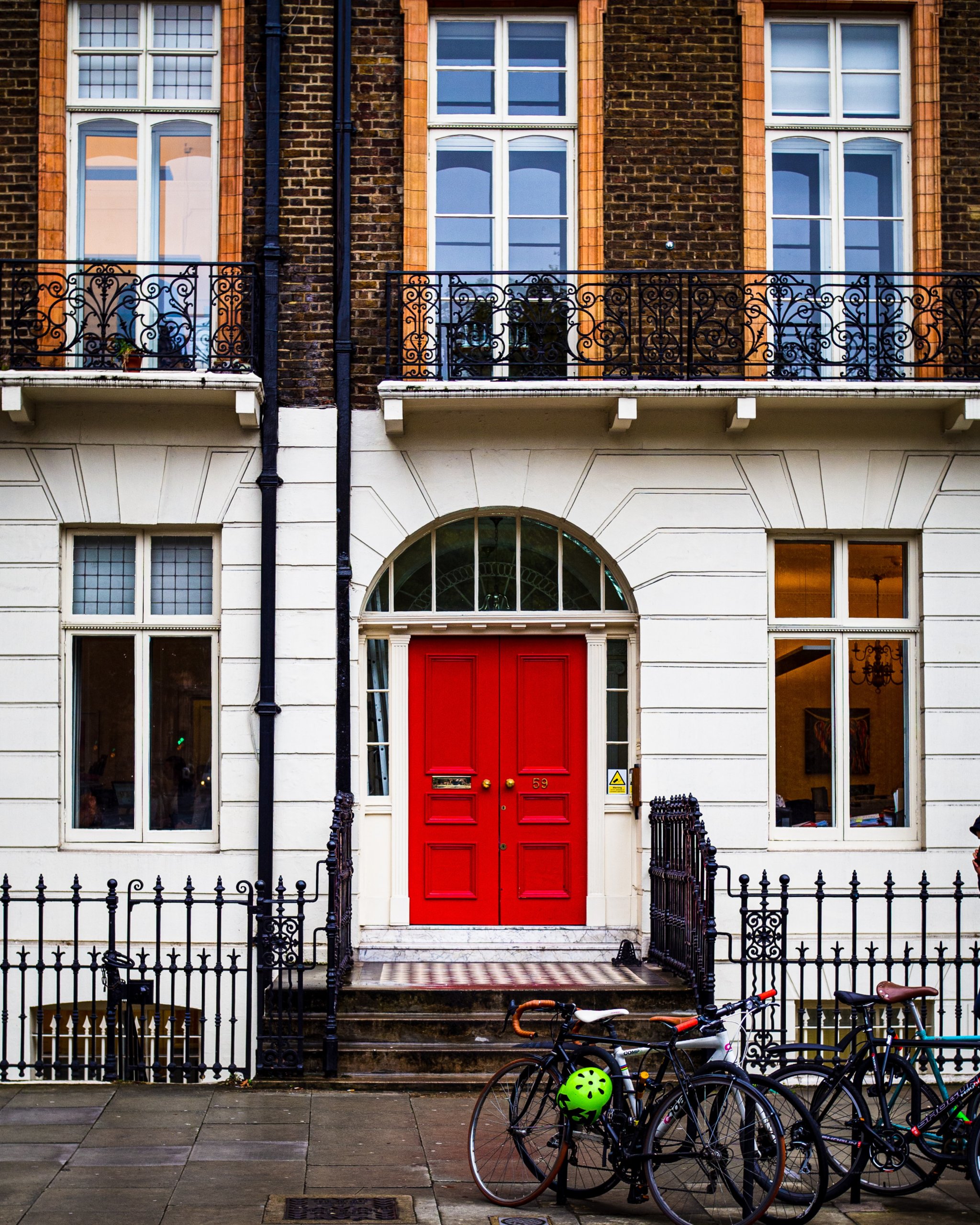 Red doors equate to attention. It always stands out with its energetic and striking aura. If you want to highlight your entryway, then keep it up to date with bloodshot colors. In addition to turning drab porches into a welcoming space, red doors will also enhance your home's curb appeal.
The reds vary in shade and tint, so you have different variations of choices. Whatever shade you choose, it will never fail to create a welcoming feel every time.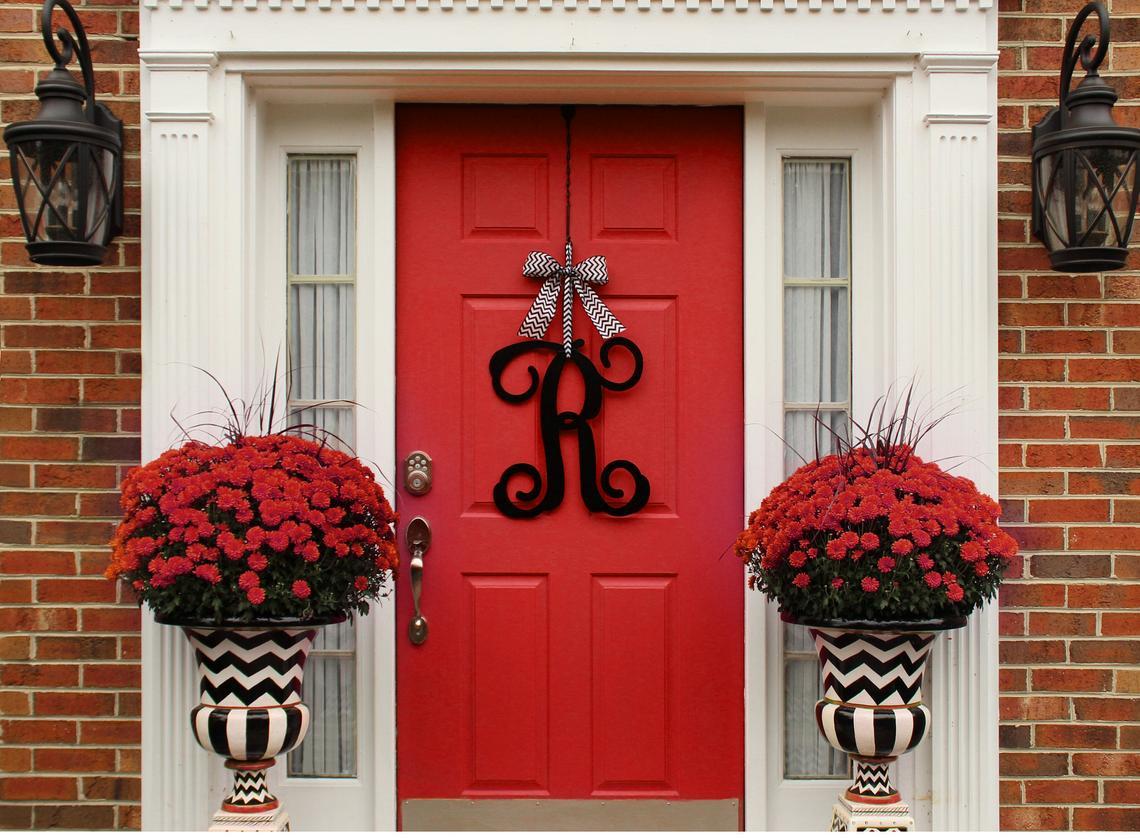 This barn red front door against its neutral and cream environment offers a homey warmth and appeal. Hang out a monogram letter of your name's initial and make it more appealing. Barn red and brick red never goes out of season and are still popular front door colors for 2021.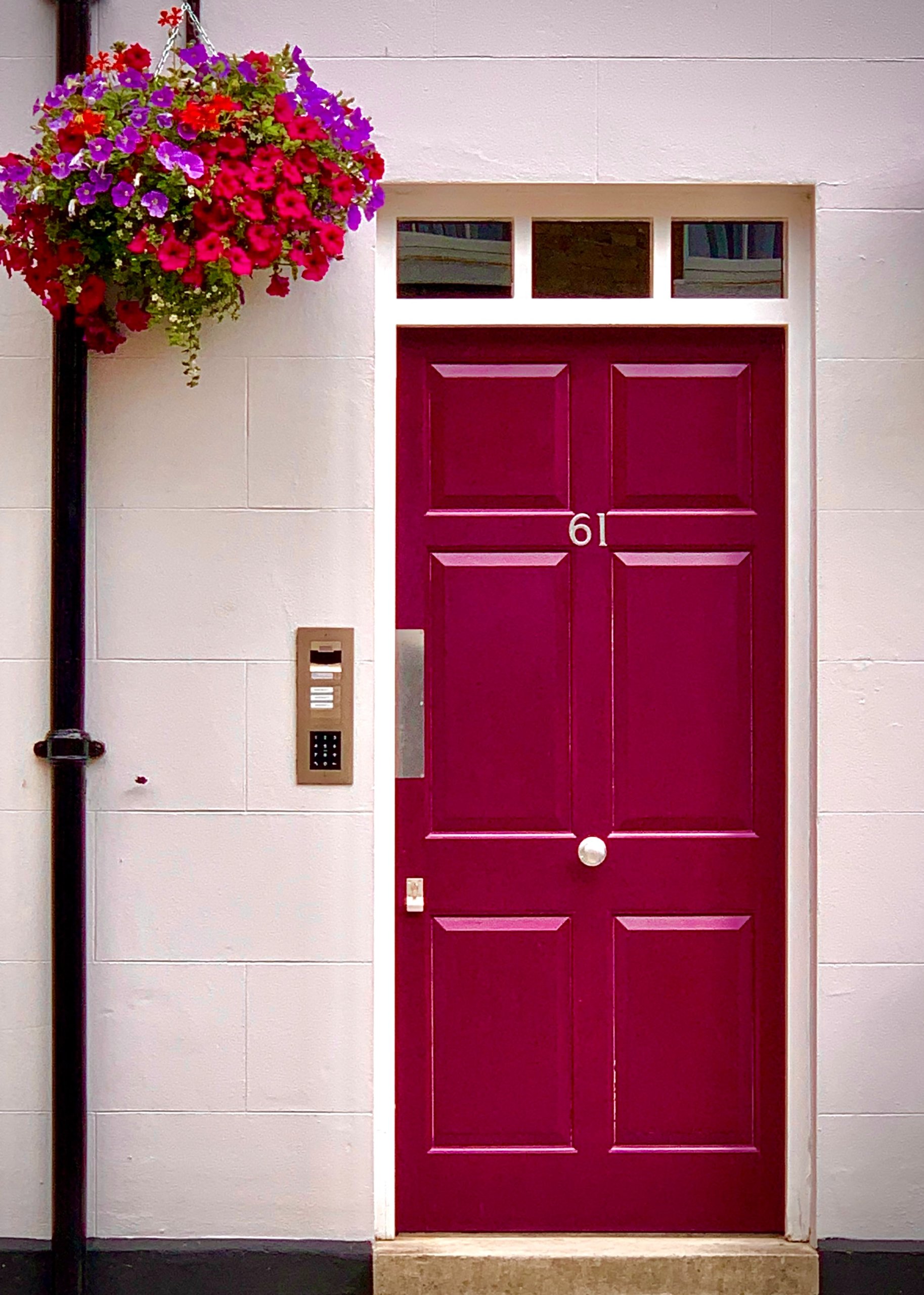 If you don't like the vibrant hue but want something in the same palette, move down a tone. Take this raspberry red door, for instance. It exudes elegance without being too provocative.
Teal Front Doors for Exuding Calmness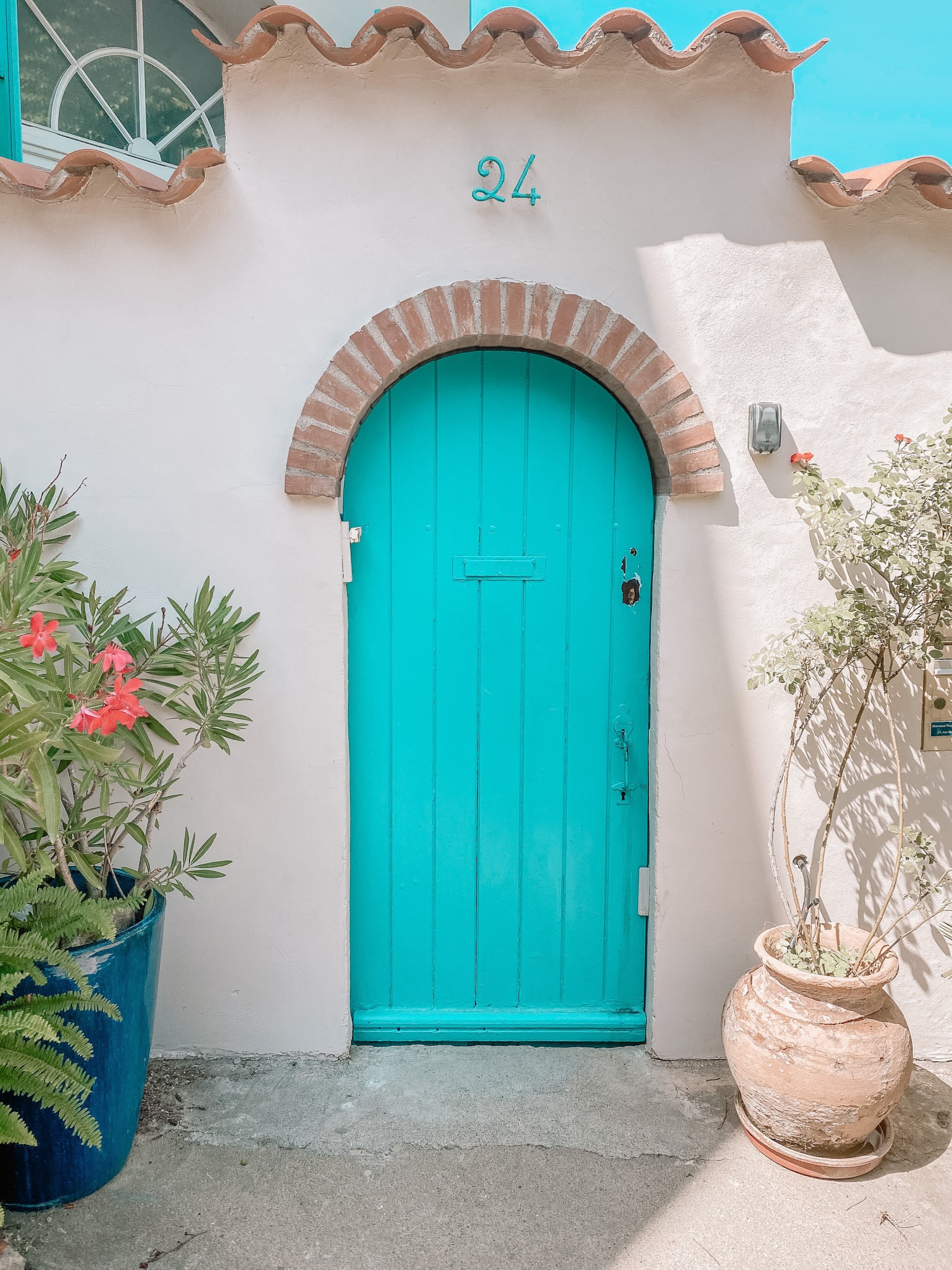 A mixture of blue and green denotes calmness and offers a relaxing exterior. Like red, teal also crosses various hues and tints. Some may rely heavily on a bluish color, while others are more inclined to green. These are the popular front door colors that bring up a tranquil feeling. It is usually the color that some farmhouses and most beach houses are draped with.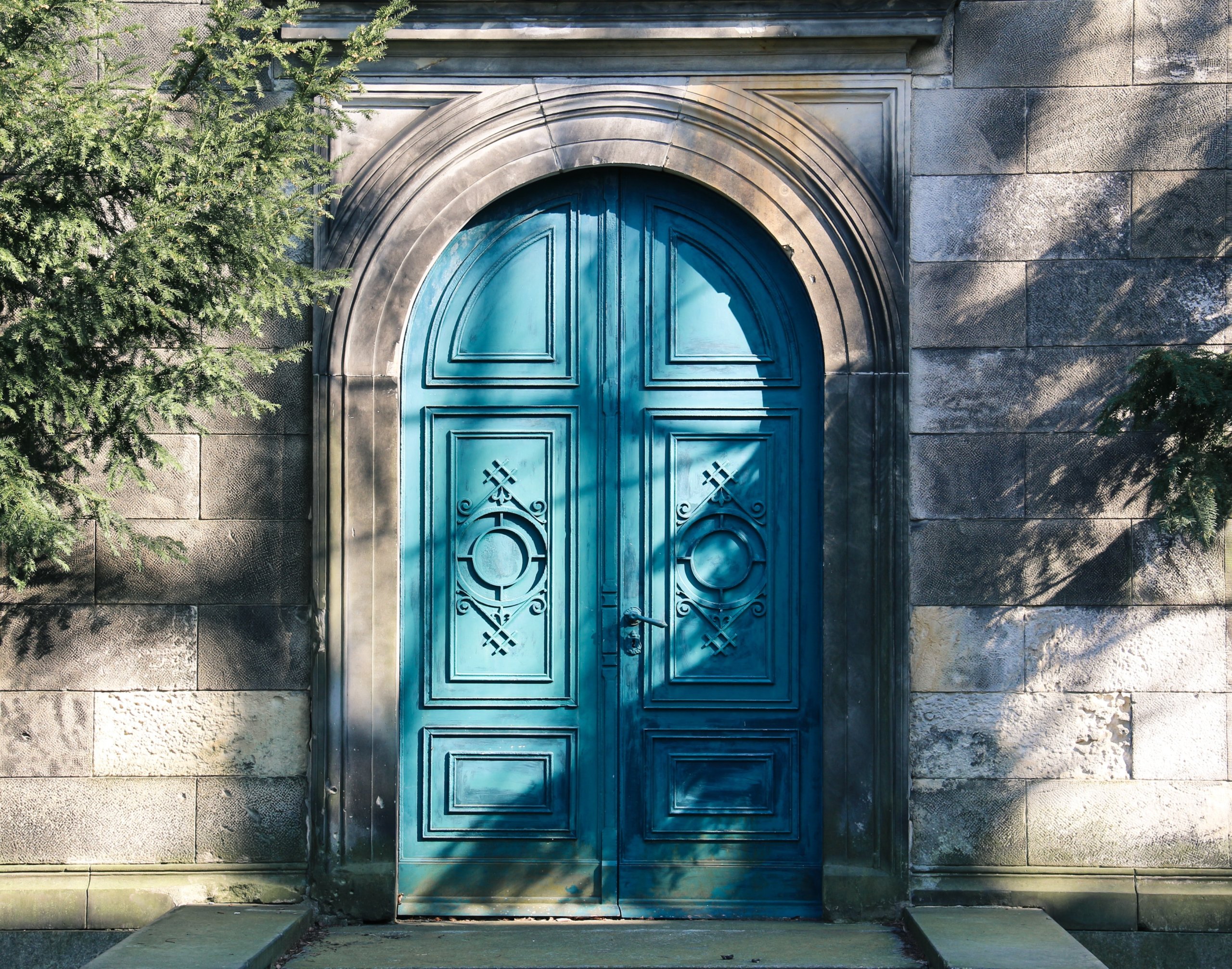 Turquoise arched front door against the brick outline expresses a meeting of modern and traditional design. The neutral shade creates a balance to an otherwise outdated architecture.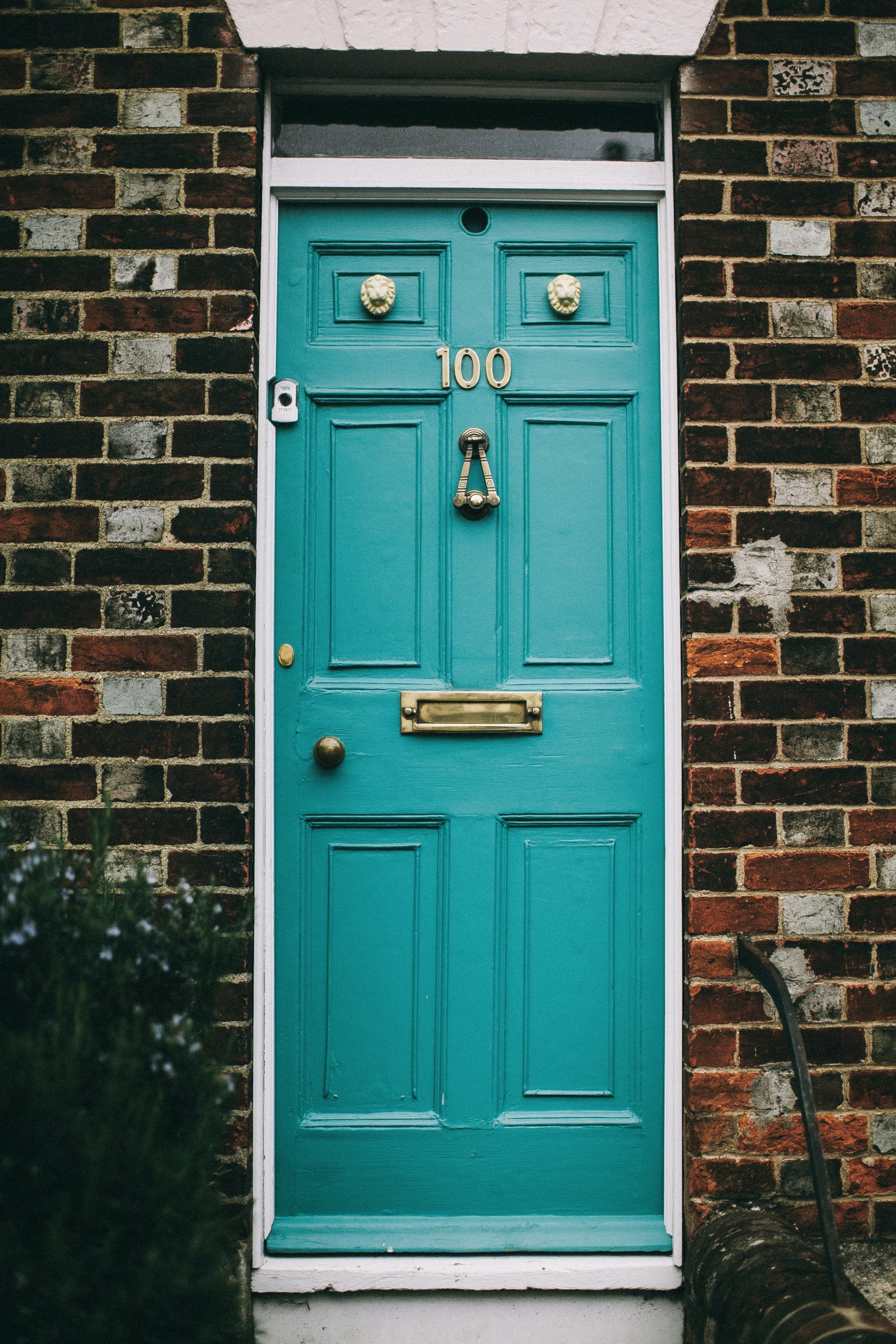 This teal door makes a soothing aesthetic appeal to drab apartment entryways. It offsets the cluttered look of the brick exterior and draws attention to the doorway's serene character.
The Timeless Classic Wood Stain Doors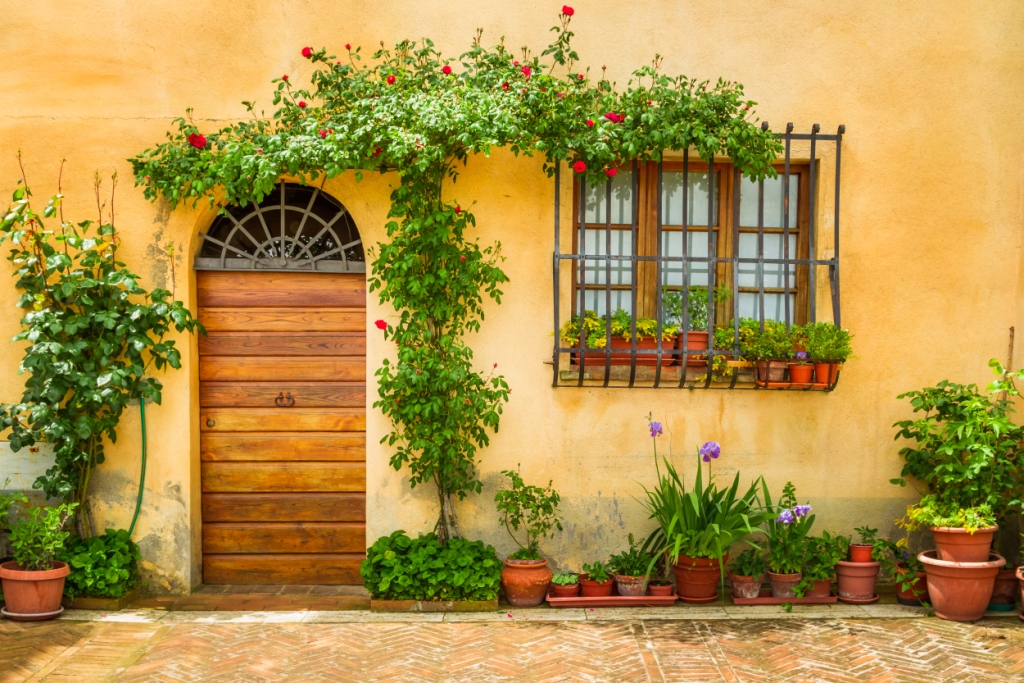 Natural woods are still popular front door colors for 2021 and maybe so for the longest time. The timeless charm of wood stain exudes a welcoming touch. Besides, if you hate painting your door, unpainted wooden doors will always make sense no matter what.
But if you want to update your dreary-looking door exterior, repainting it with its original color will revive its age. The best thing about wood is its versatility. Thus, it will blend with your siding and walls regardless of its finish.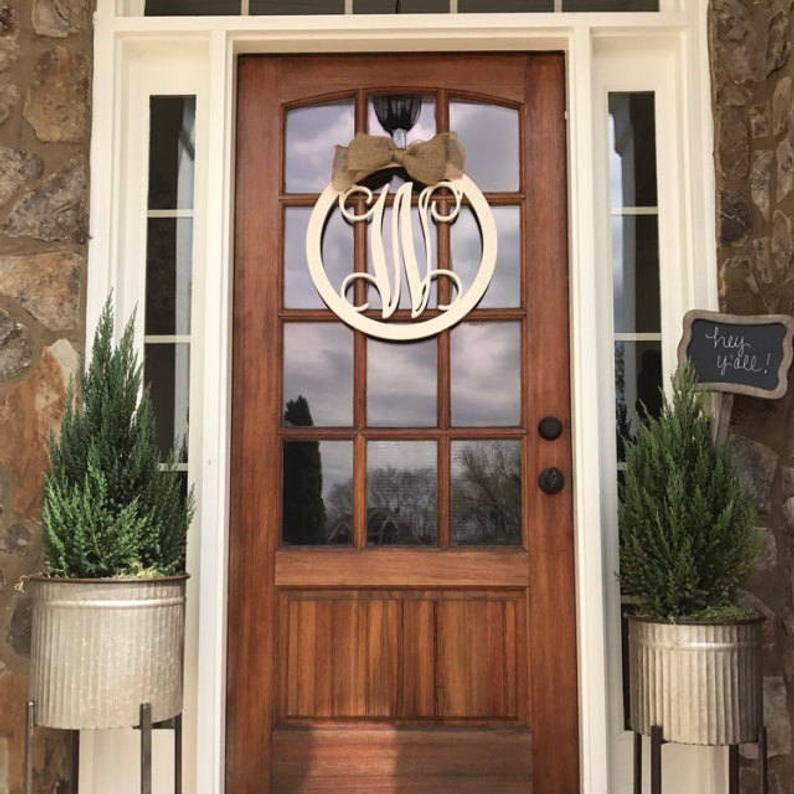 Glass and natural wood are an elegant duo for creating a thematic rustic appeal. It is easy to personalize and will blend in with its environment – even with various porch lights!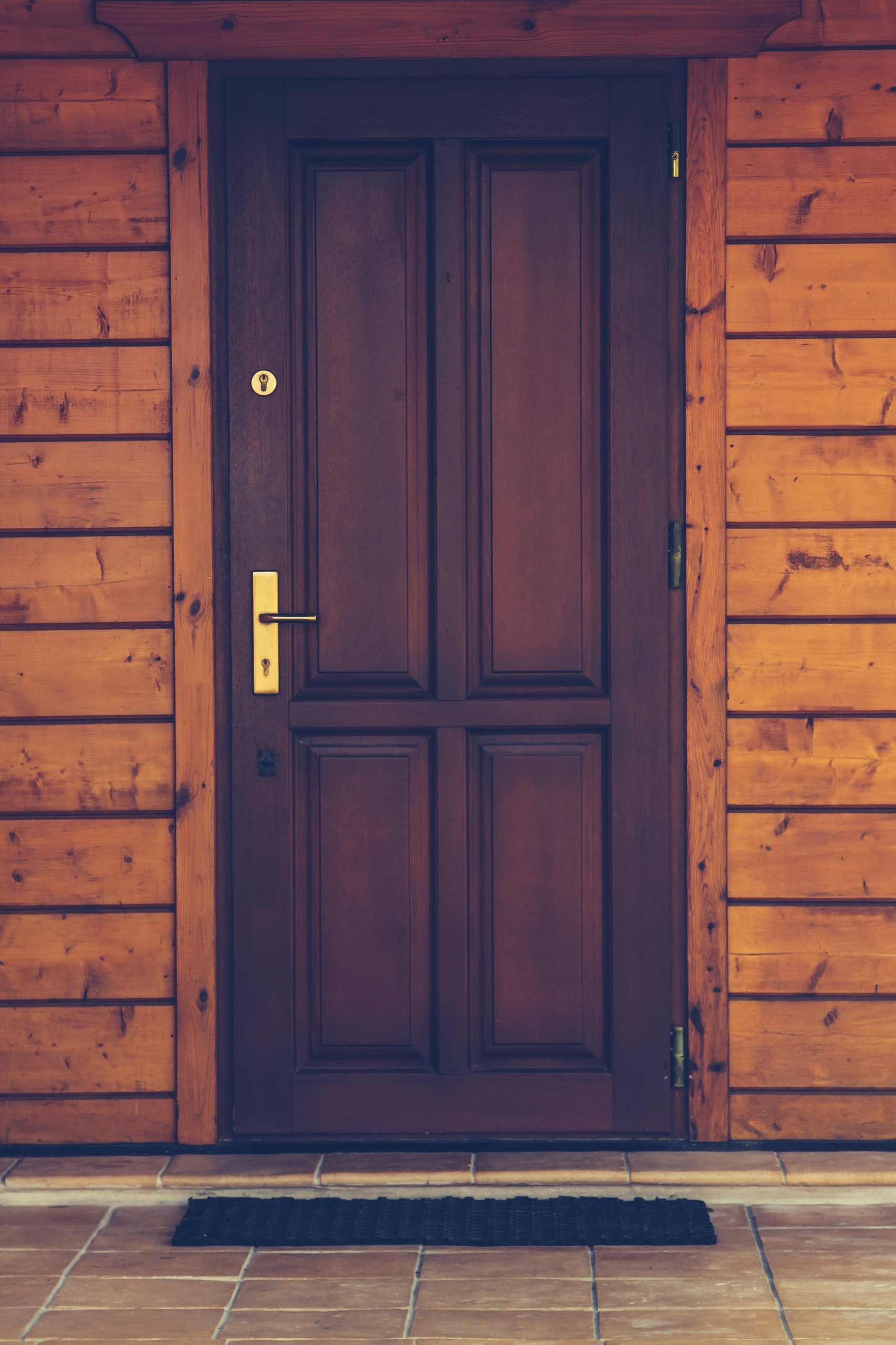 Mahogany front door colors with glossy sheen never fail to amaze visitors. It speaks of integrity and blends quality with timelessness. This color is perfect for all types of house materials too.
A Statement of Black Front Door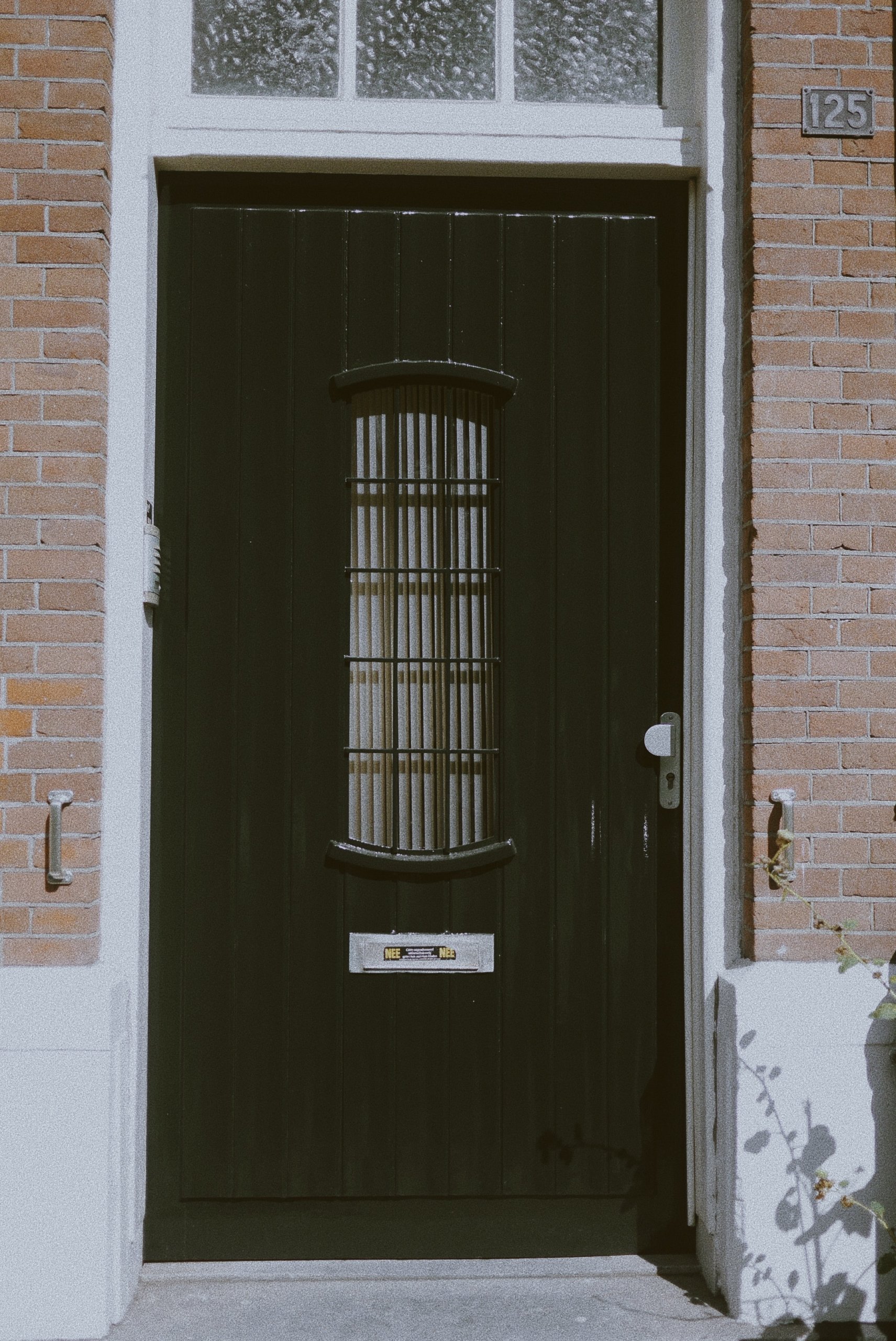 We cannot picture out a classic without a touch of black in the background. Its contrasting effect makes it an all-time favorite for adding depth to doorways. Pair your black front door with neutral hues and achieve that sophisticated and polished look. Its simple elegance gives out a sense of order conveying a strong personality of its tenants.
Notwithstanding its curb appeal, a black front door will also add value to your home-financially. According to Zillow's analysis, black and charcoal colored front doors will invariably raise your home's real estate value. That's one thing to consider picking among the popular front door colors for 2021.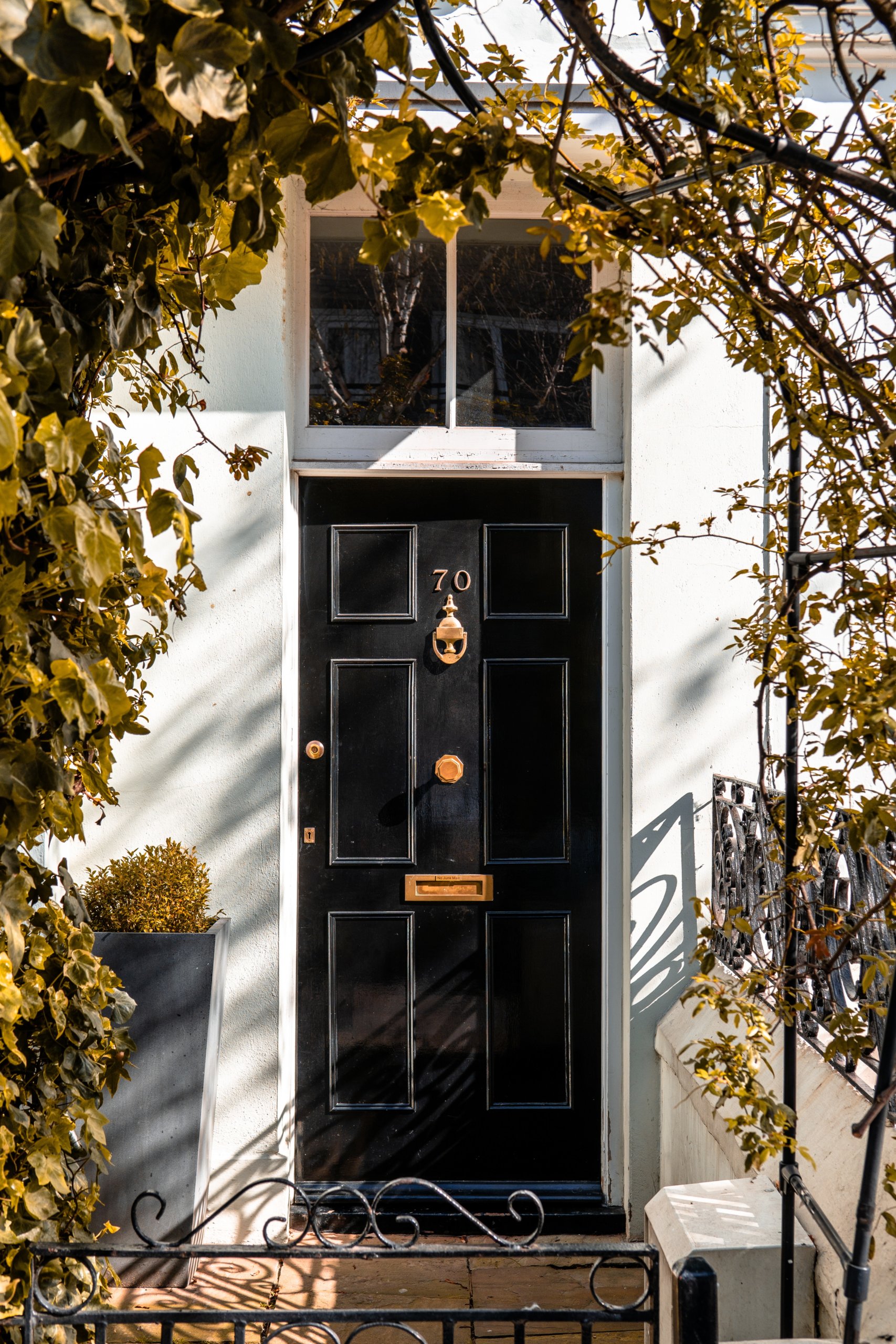 This black front door against the white trimmings transcends season after season with its gracefulness. The shade offers a mysterious vibe to its surrounding environment.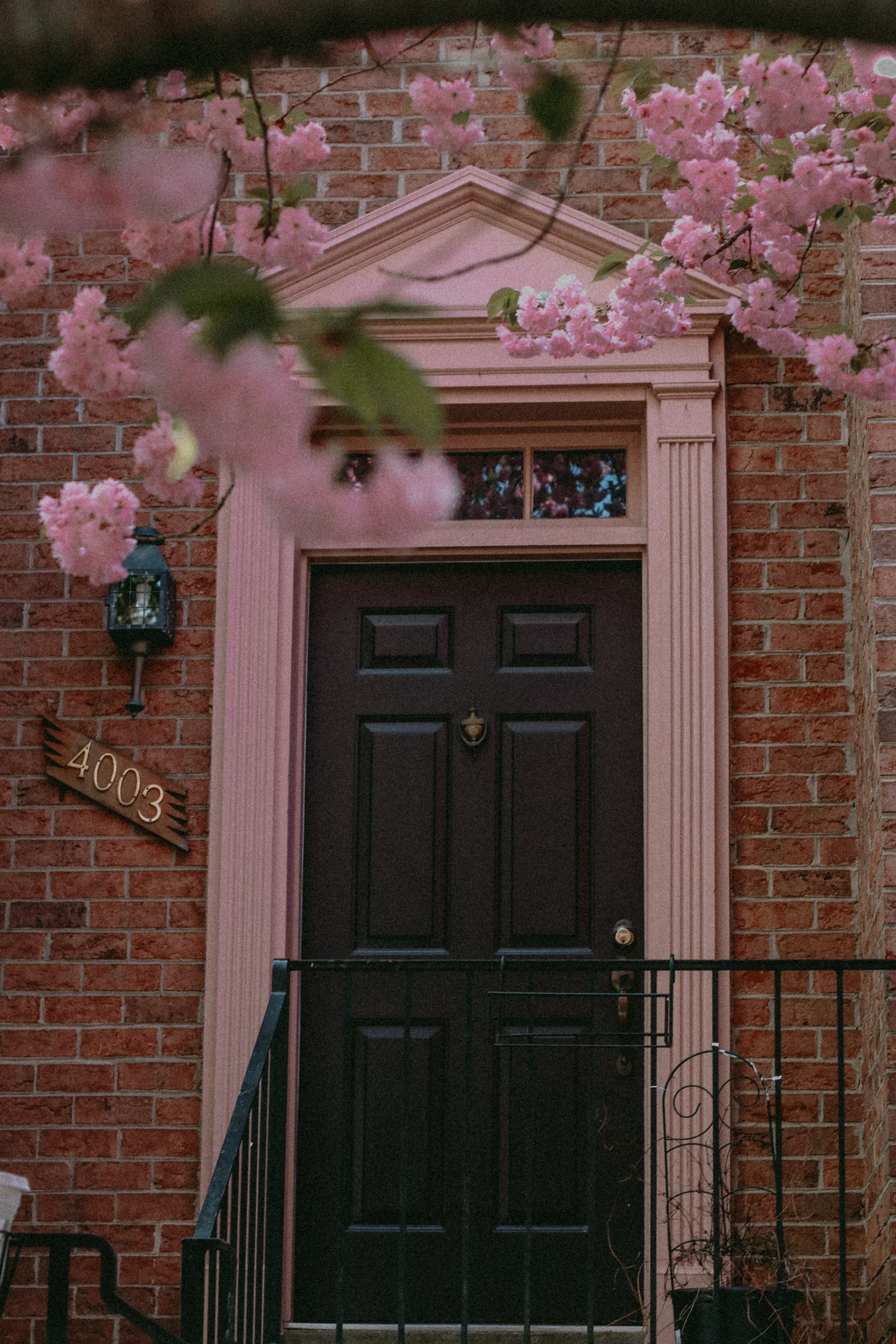 The paneled black door completes the laid-back feel of this abode. It reinforces the pink and brick around it with a strong contrast of the solid black exterior. Without it, the porch will appear weak and imbalanced.
Bright and Bold Front Door Colors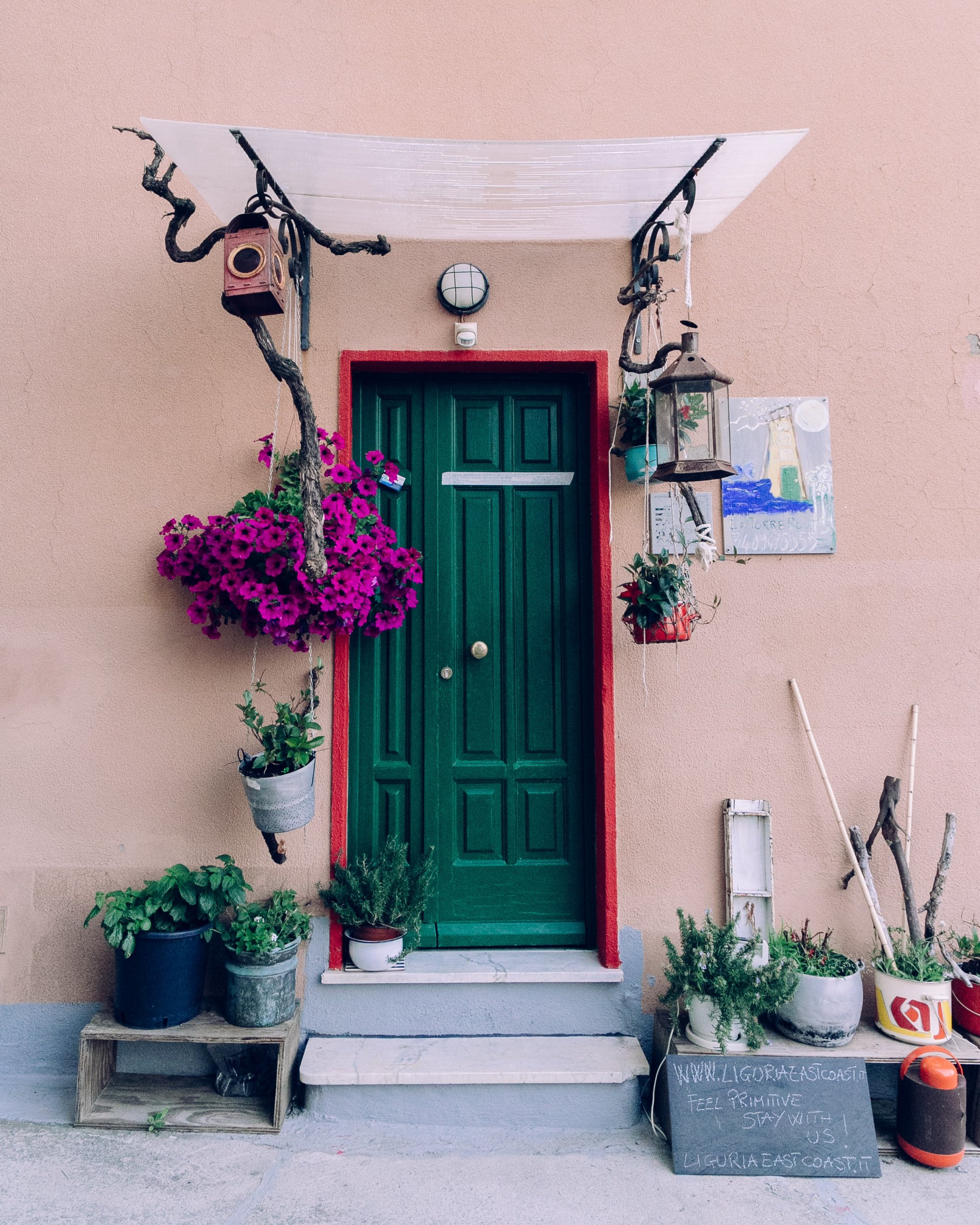 Jazz up your entryways with fun and quirky colors that lend it a vibrant character. Yes, bold and bright colors are still "in" among the popular front door colors for 2021. So, pop some striking visual appeal to your door with a burst of tint. Add some yellow, orange, or green, and see how it will light up your mood.
A brightly colored door invites positivity and displays creativity. Not everyone is bold enough to put up head-turner colors. But a vibrant hue, say a yellow front door, sure does increase any property's curb appeal.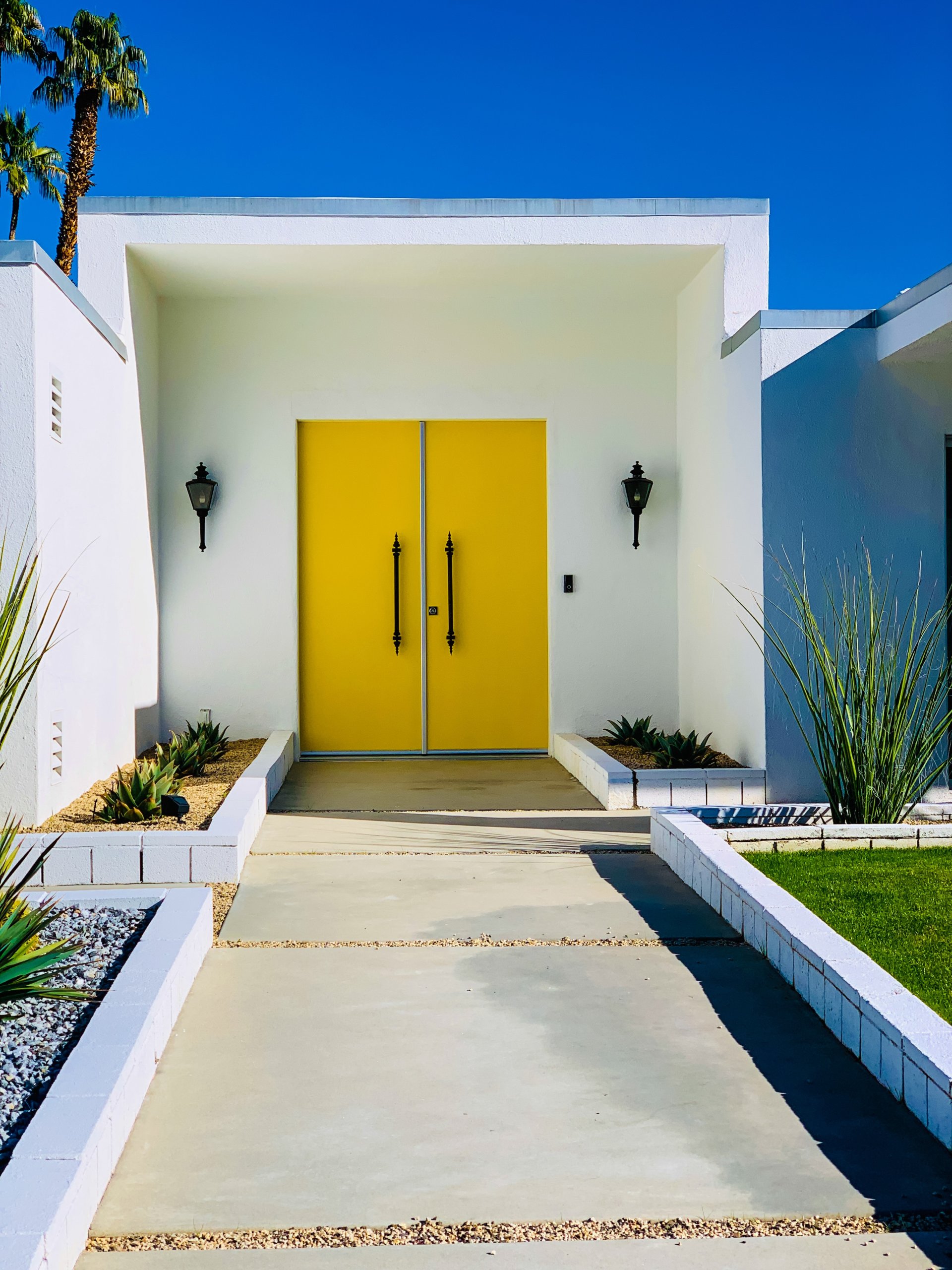 The sensible combination of cream wall and yellow front door color grants a tidy feel to the front yard. It is simple but definitely not something that fades in the background.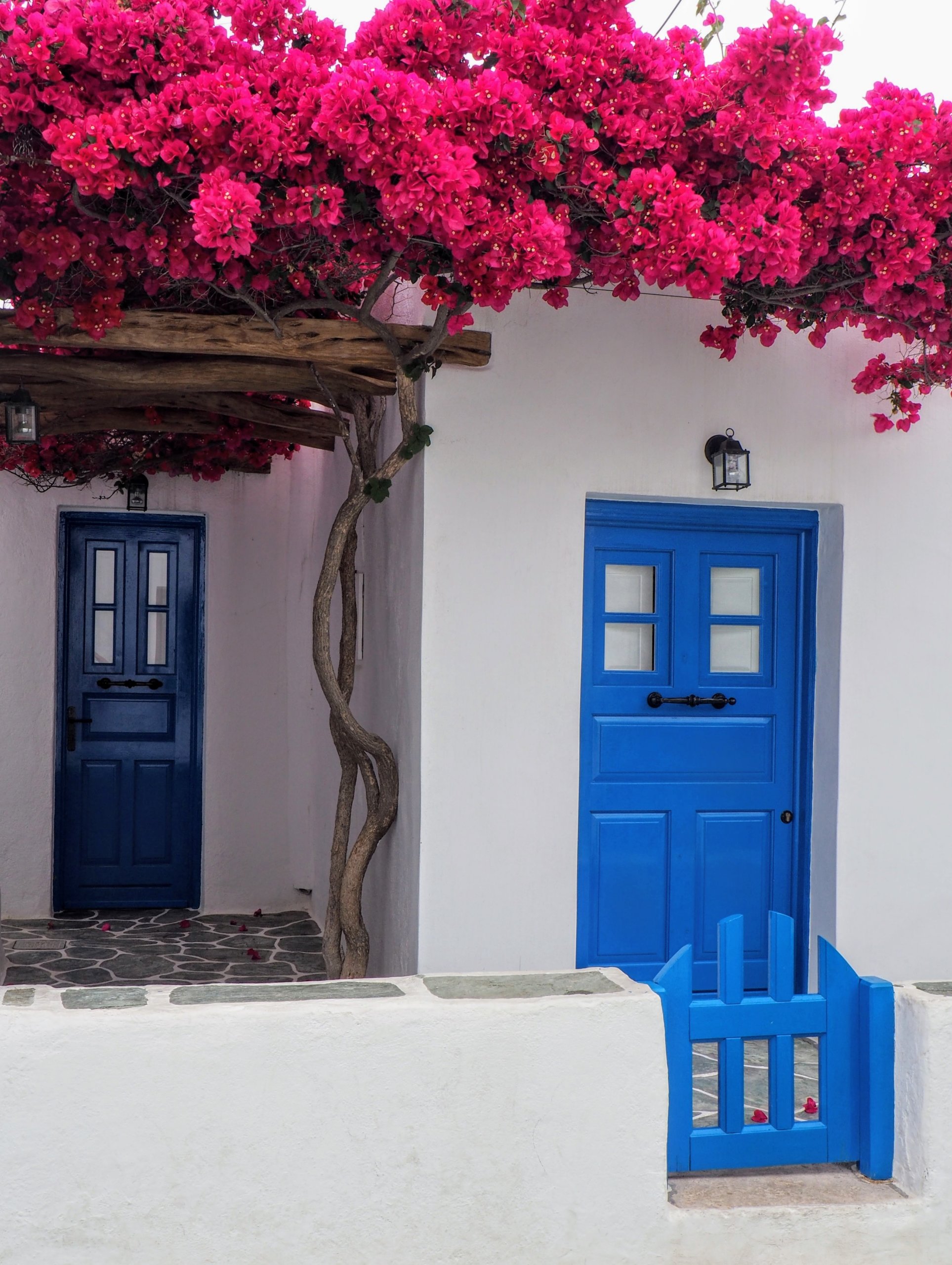 A bright blue front door against the white exterior is a match that does not dull out. It has that friendly vibe and grounded look that will probably strike visual interest from the passers-by.
The Crisp White Basics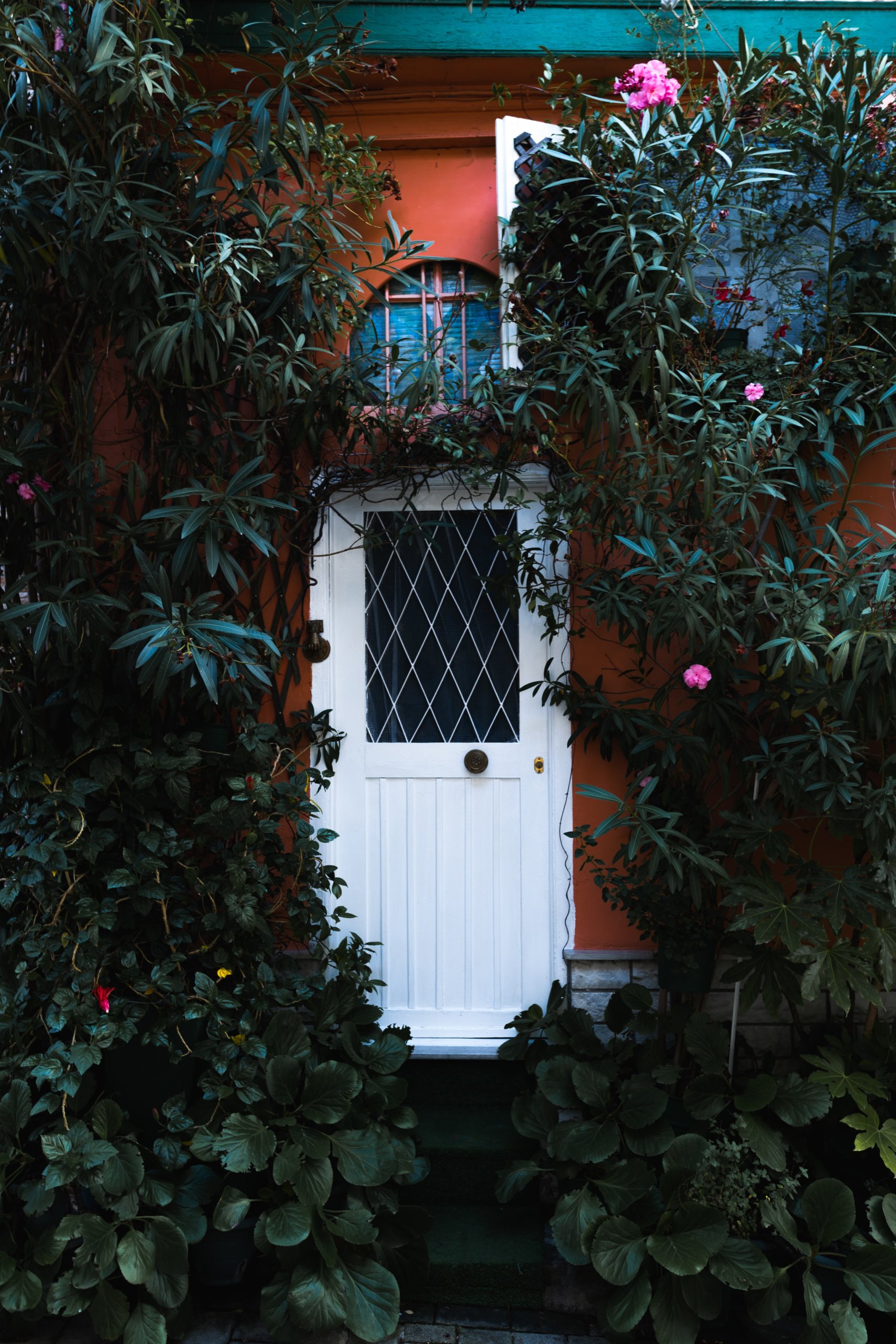 Neat and simple, but stunning, describes the idea of white front doors. It creates a clean line and gives a cluttered and organized look. White front doors are still cut-edge popular front door colors for 2021.
White doors are gorgeous and may work in two ways: create attention or fade into the background. This versatility makes them a desirable option among homeowners. Aside from offering serenity, it can also give an impression of space. Thus, it can visually enlarge and expand the size of your door.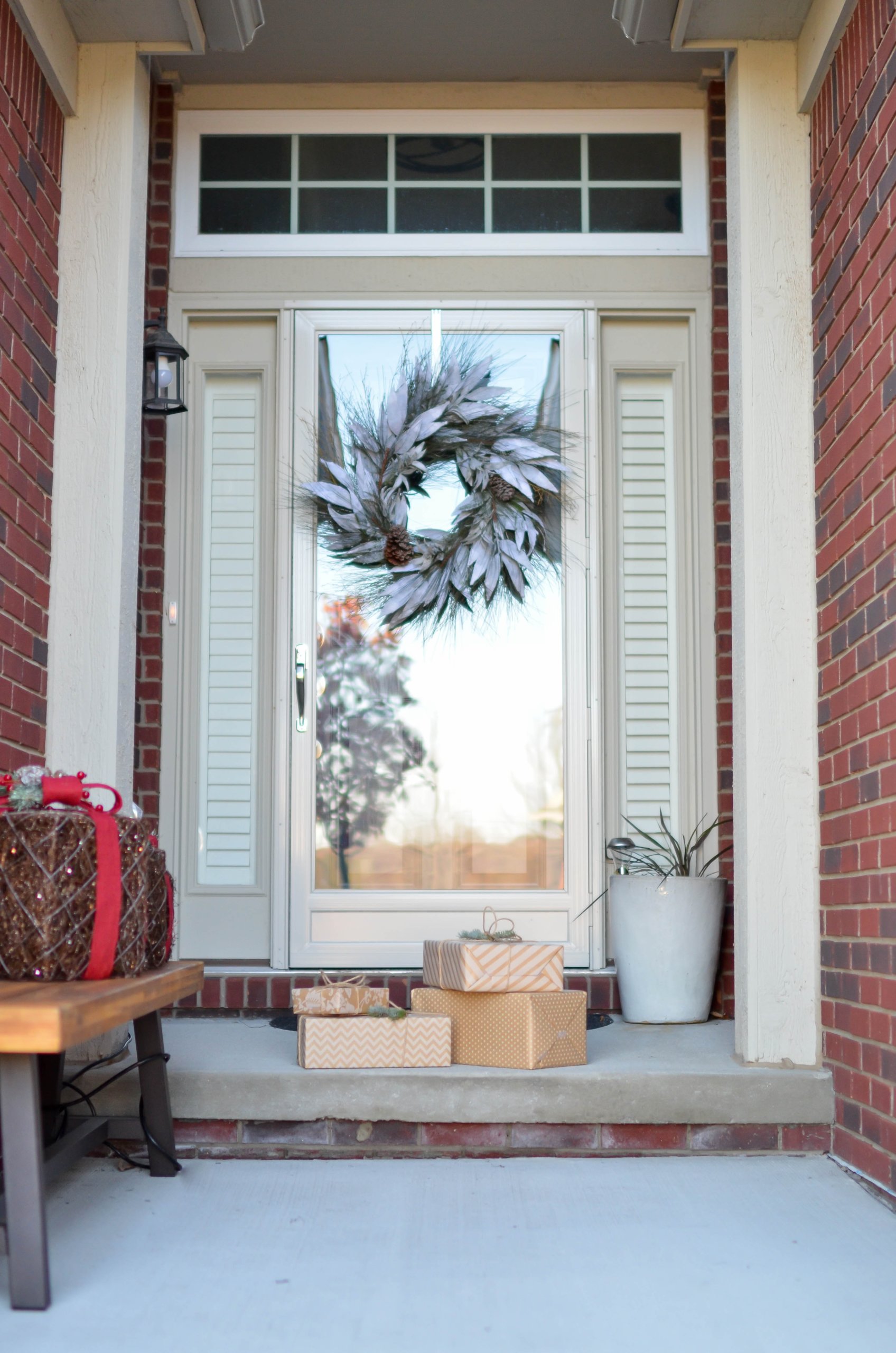 This elegant white front door radiates a glamorous look to make the entryway appear wider and bigger. The cream door frame breaks the monotony and adds to its visual appeal. White is a perfect choice if you want that lighter and modest-looking entryway.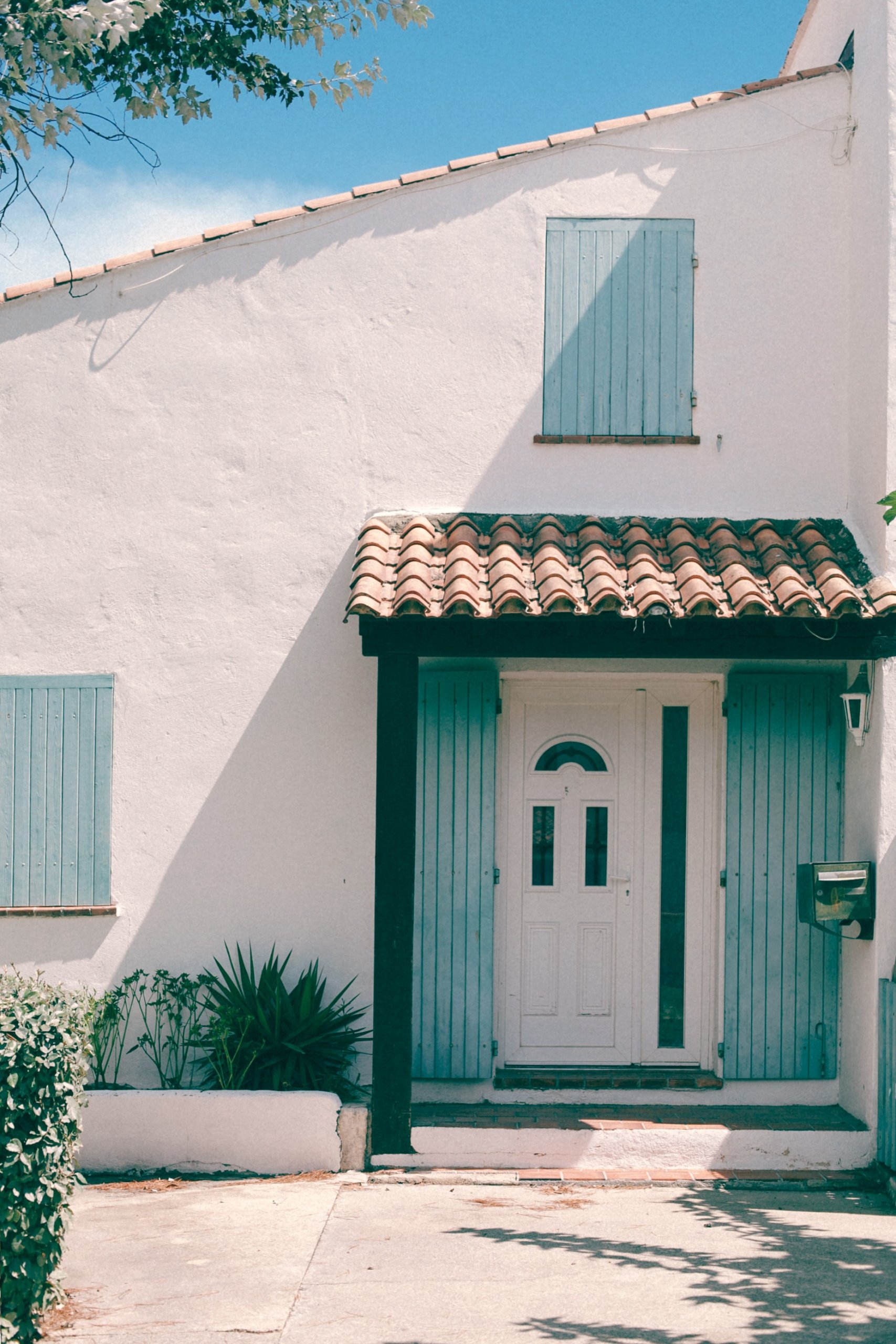 A touch of white into the front door added a soft touch to this pastel-colored home exterior. It creates a subtle flair that makes this cottage look put together for a nice outdoor view. It also offers a vintage appeal without going too heavy with colors.
Takeaway
How you keep your door pleasing and visually relaxing is up to you. As I said, there is no rule in dressing your entryway. You can let it speak about your personality or continue the elegance of timeless classics. Either way, deciding on the front door colors is still your call.