A cabin in the woods that is sustainable, has little carbon footprint and has been prefabricated to ensure little disturbance to the lot it sits in, AB Studio Cabin designed by Copeland Associates Architects ticks all the boxes when it comes to being a dream retreat. Eco-friendly cabin design finds new expression here with cross-laminated timber creating a cozy interior. On the outside one sees corrugate metal sheeting take over as gorgeous views of Ruahine Ranges and Taihape greet the homeowners. It is a tiny, woodsy cabin that is easy on the eyes and the planet!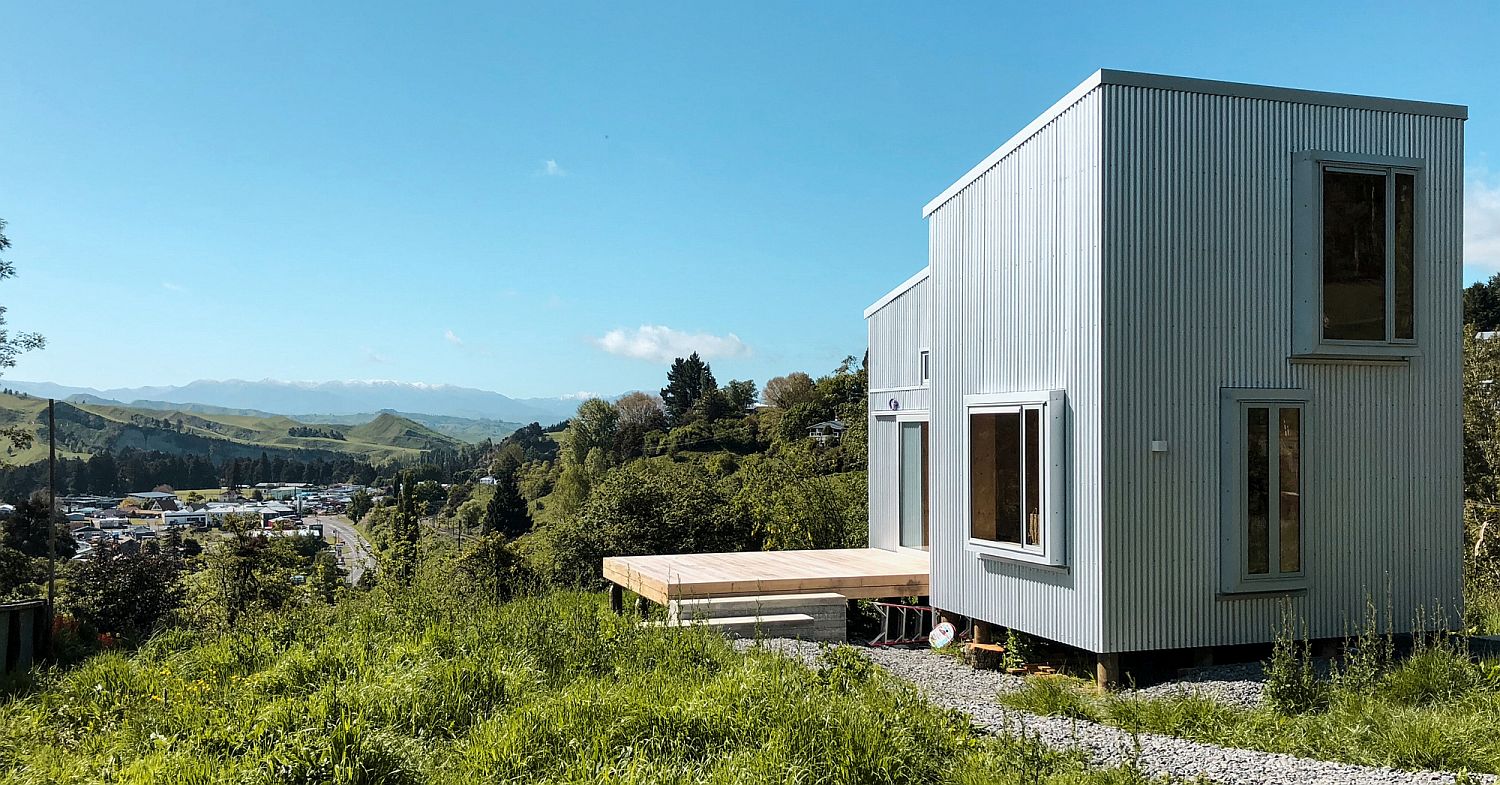 Since much of the cabin was prefabricated and assembled on the lot, the hilly terrain and the greenery around the site was largely left untouched. With an area of 69 square meters, the cabin has an adequate kitchen, an upper level bedroom, a small living and dining area along with additional sleeping quarters for guests. Cleverly placed openings throughout the cabin bring in plenty of natural light while the beautiful mezzanine and deck outside accentuate the gorgeous forest views one gets from this remote cabin. Locally sourced materials, passive solar design and the use of prefabricated cross-laminated timber panels ensure that this cabin is as green as possible!
RELATED: Cabin with Green Roof Offers a Window into Mesmeric Norwegian Scenery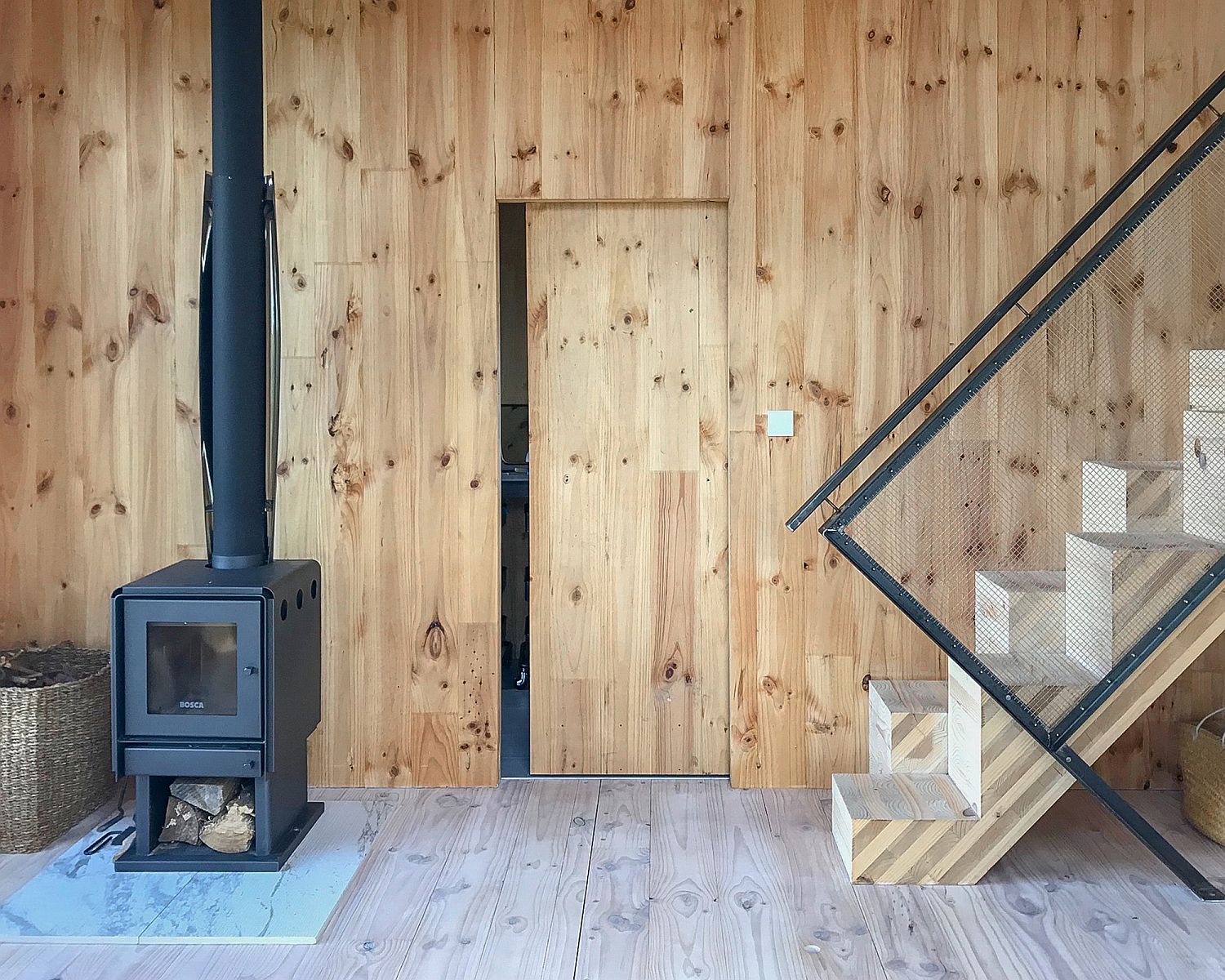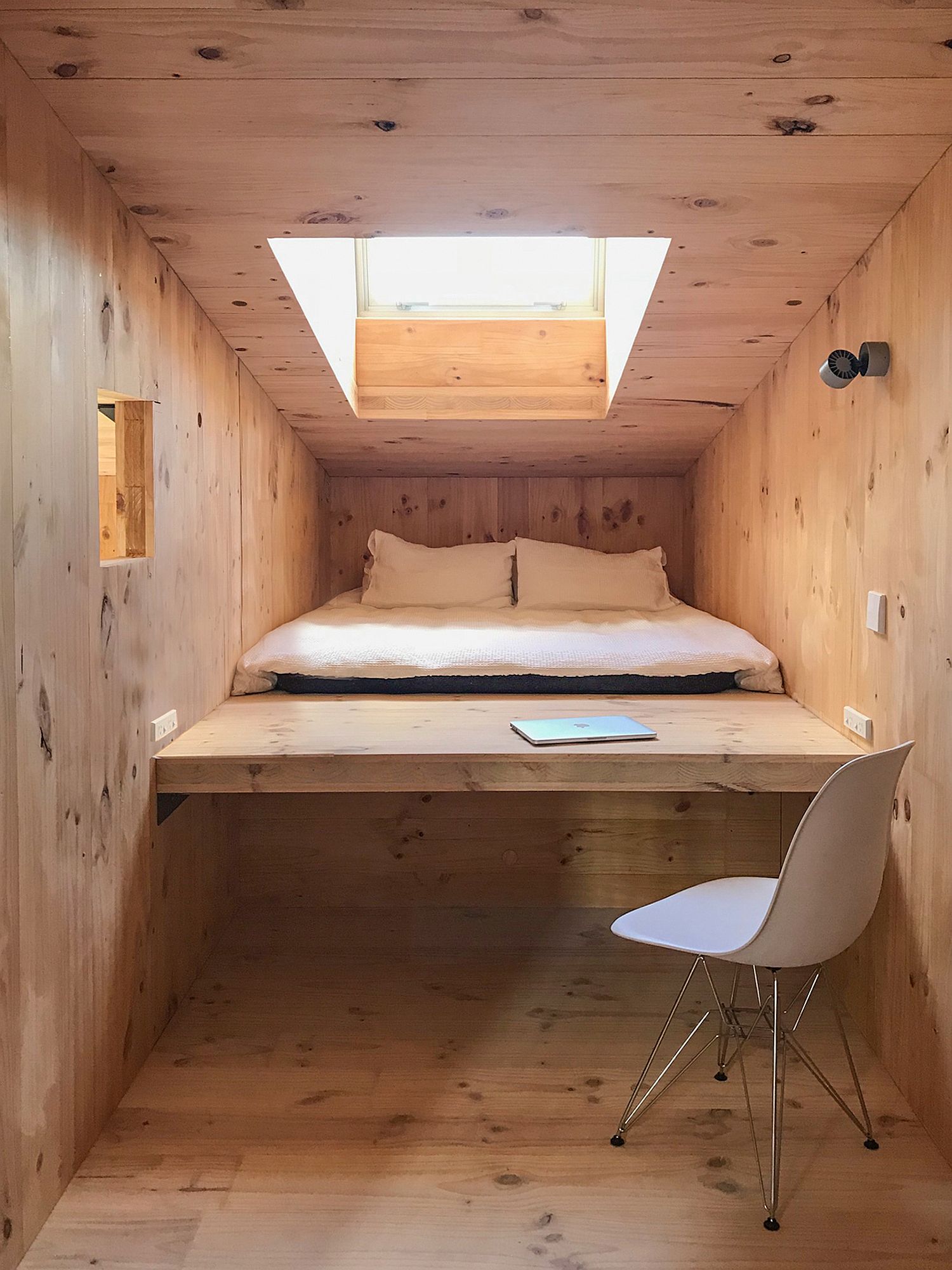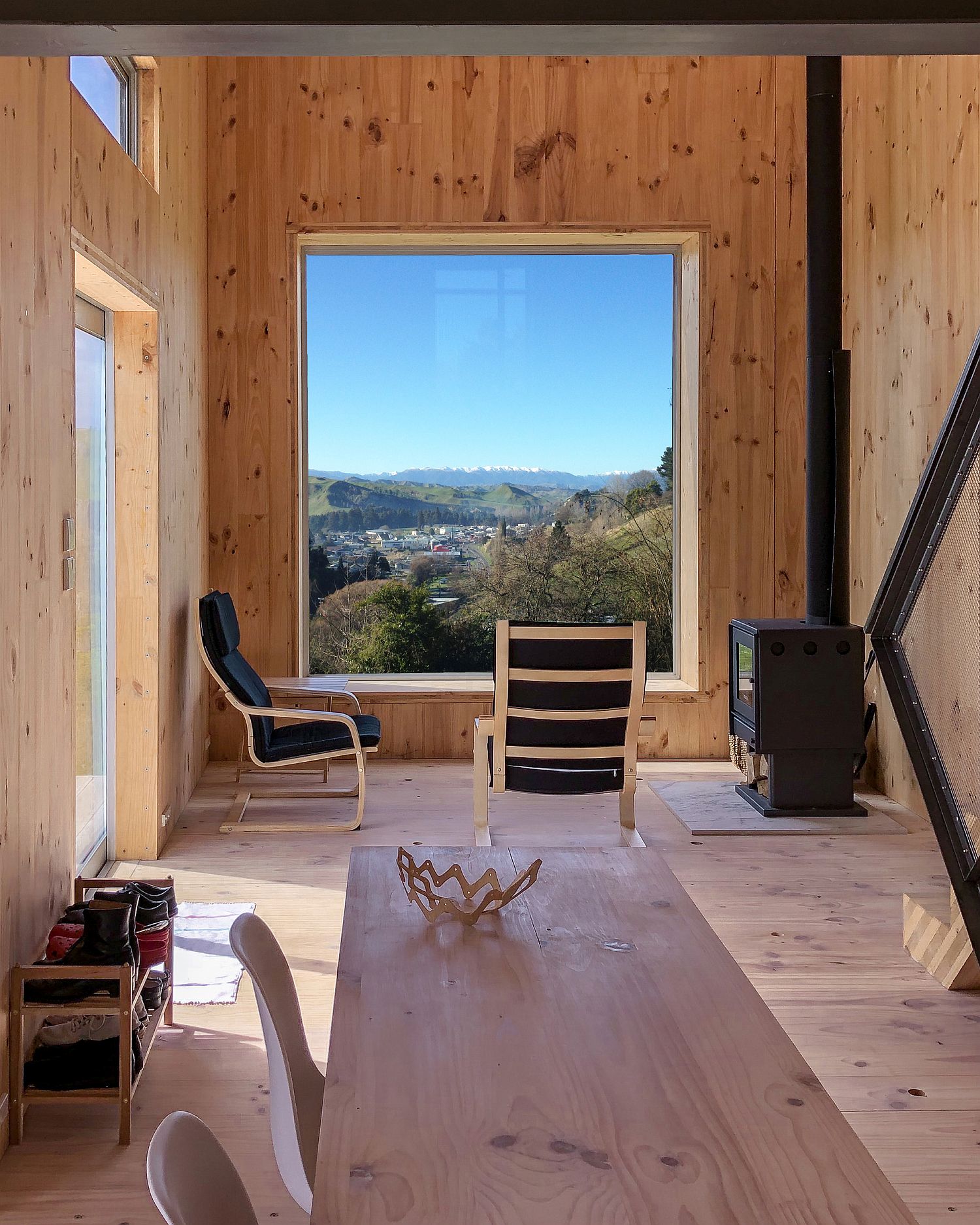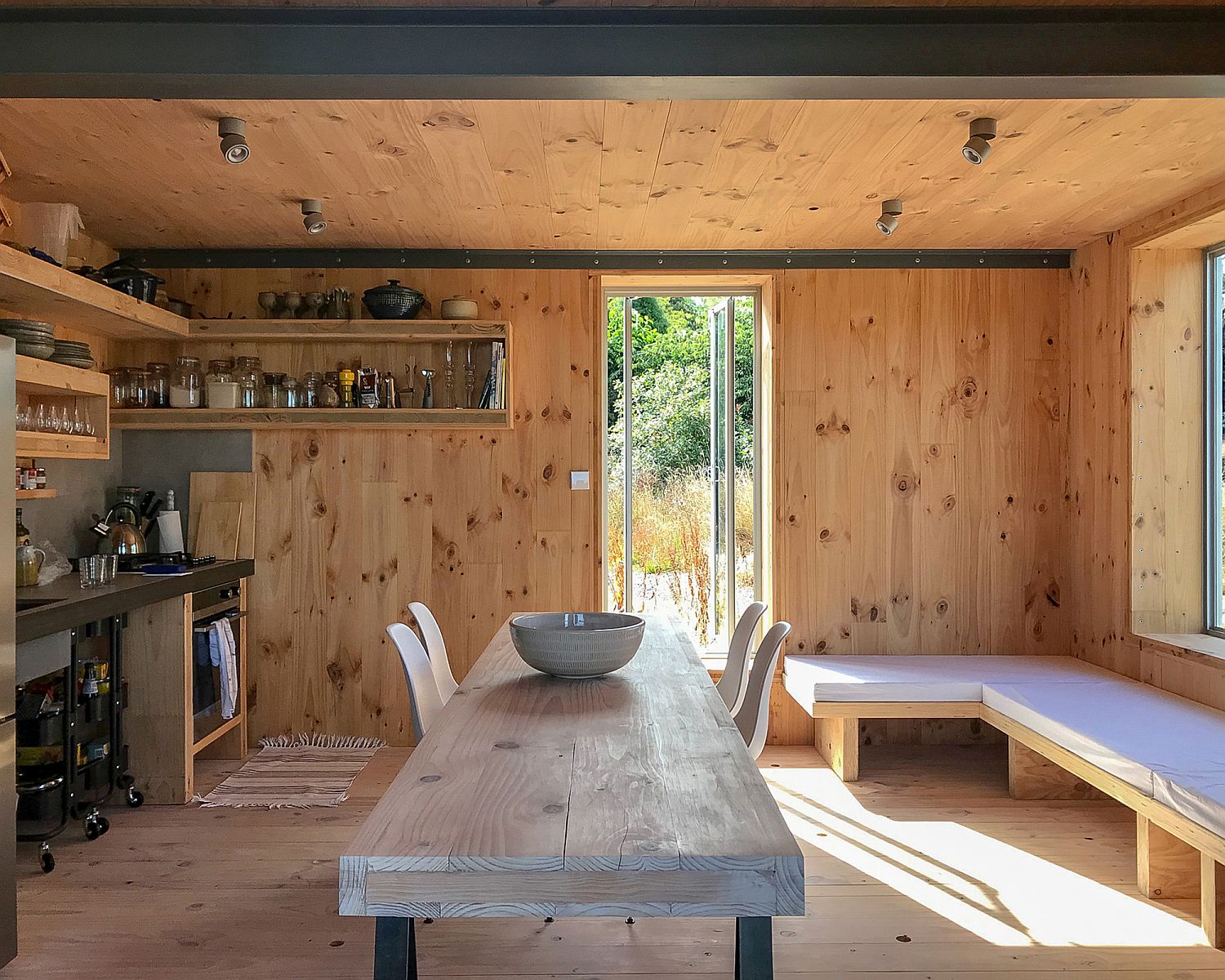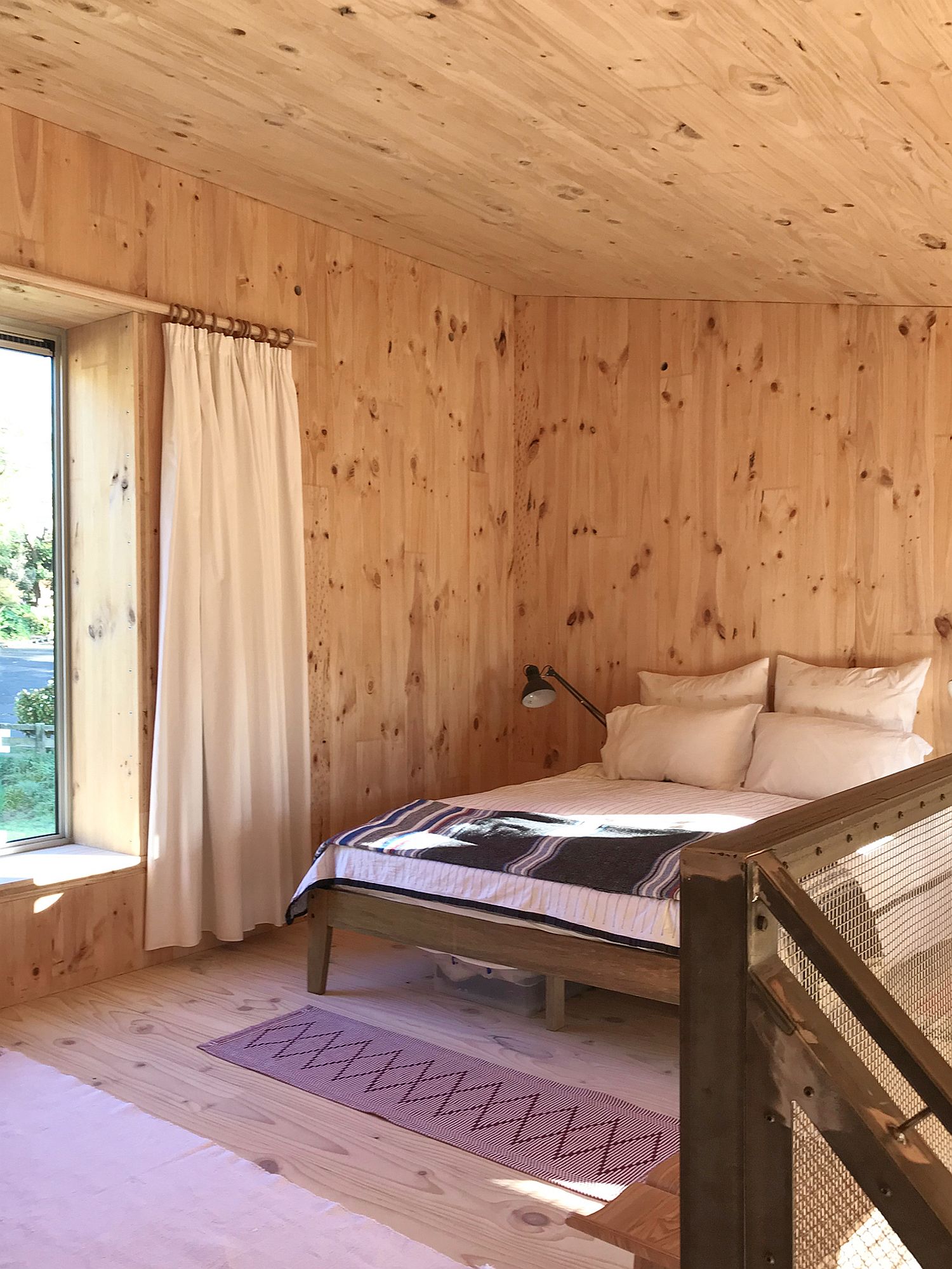 Initially we camped on the site enjoying its beautiful views and constantly changing light and atmospheric conditions. The desire emerged for the retreat to be a studio for art practice and a base from which to explore the landscapes of the Rangitikei – Manawatu. The brief then extended to require accommodation for occasional gatherings of friends.
RELATED: Tiny Cabin in the Woods Charms with Dark Exterior and Versatile Design