Happy 2016! While it may be a little bit early for spring cleaning, it's the perfect time to update your home with a few easy improvements. Today we feature 10 simple strategies for putting a fresh spin on the new year. From the simple addition of a new rug to the deep cleaning of closets and tile grout, you don't need to hire a contractor to make a big impact at home. Browse the home improvements that follow, and be forewarned that once you start making changes, you just might be overcome with the energy to keep elevating the quality of your space!
A Grand Entrance
You know that feeling when you walk through your front door and everything is just as it should be?! You can have the feeling everyday when you take the time to clean and style your front entrance. While winter may not be the ideal season for painting the front door (for a variety of reasons), you can always add new address numbers, a new chair, new plants and a new doormat! [photo from Zillow]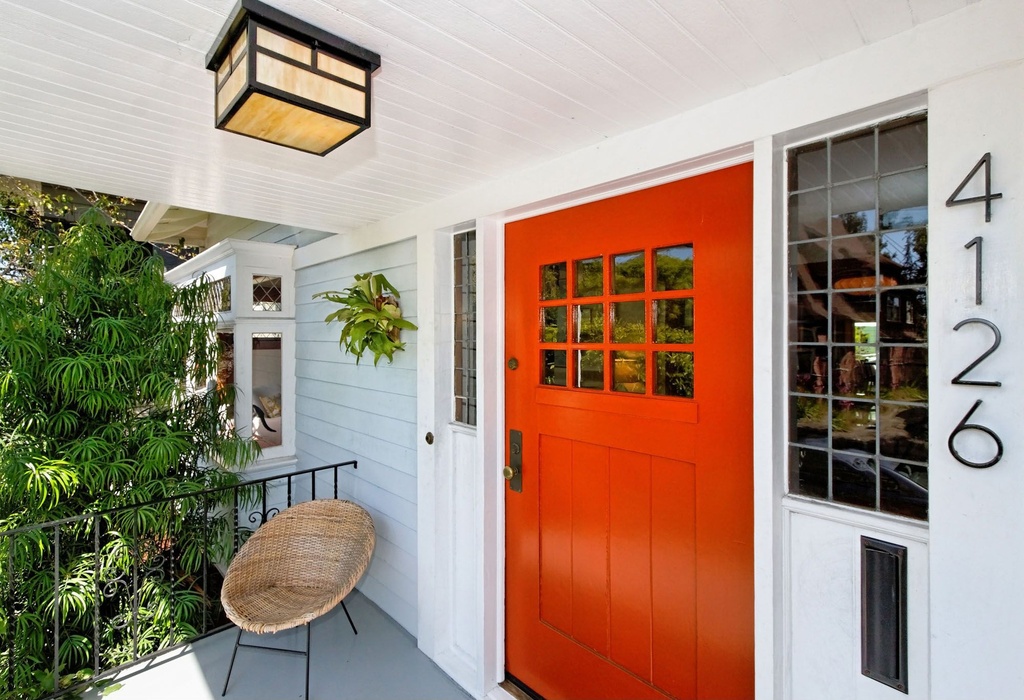 The entryway of your home can make a big impact, even if the space is a small one! By adding interesting wall art, a pendant light, a mirror, or a small table or chair, you can create a welcoming, eye-catching entrance. [via Lonny]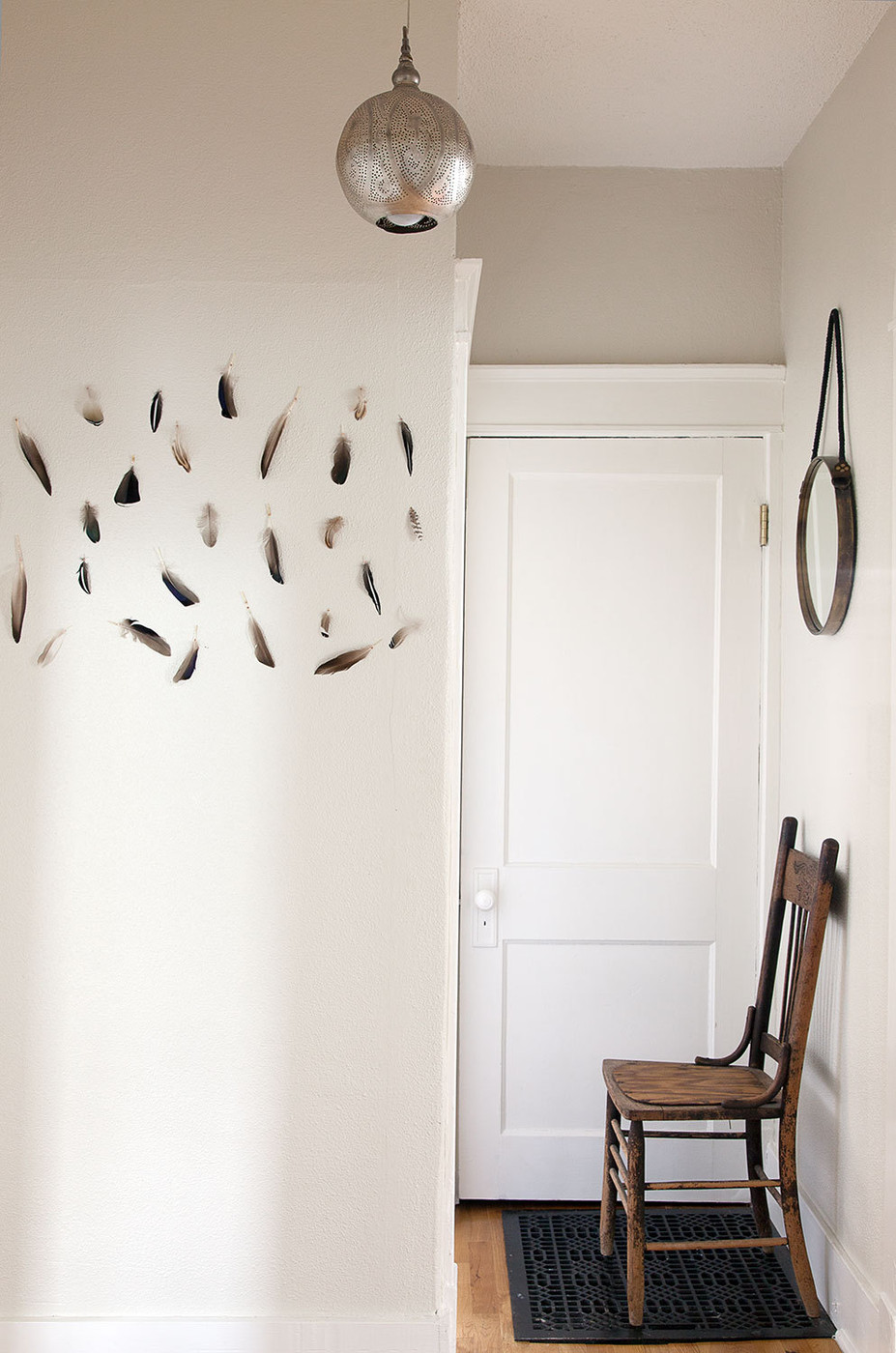 Easy Style Updates
We now shift focus to a few simple purchases and updates that can make a big difference at home. Let's start with a new faucet! This small detail can add personality to your powder room. Unless you're an expert, consider hiring a plumber for the installation. Side note: now is also the time to get those plumbing issues taking care of, such as that drippy faucet! [photo from Kohler]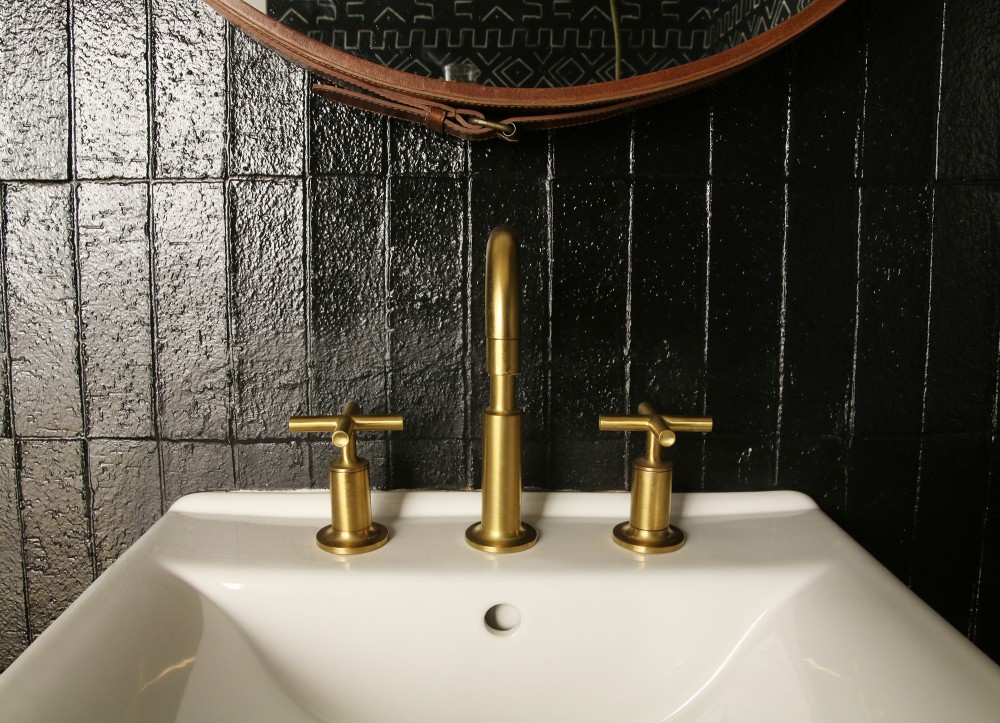 If your ragged rug needs replacing, there's no time like the present! Now is also a great time to purchase a rug for a space that's in need of a flooring update. Rather than replacing the tile, a new rug can buy you some time until you have the funds to make a bigger change. After all, there are some great sales after the first of the year! [photo from West Elm]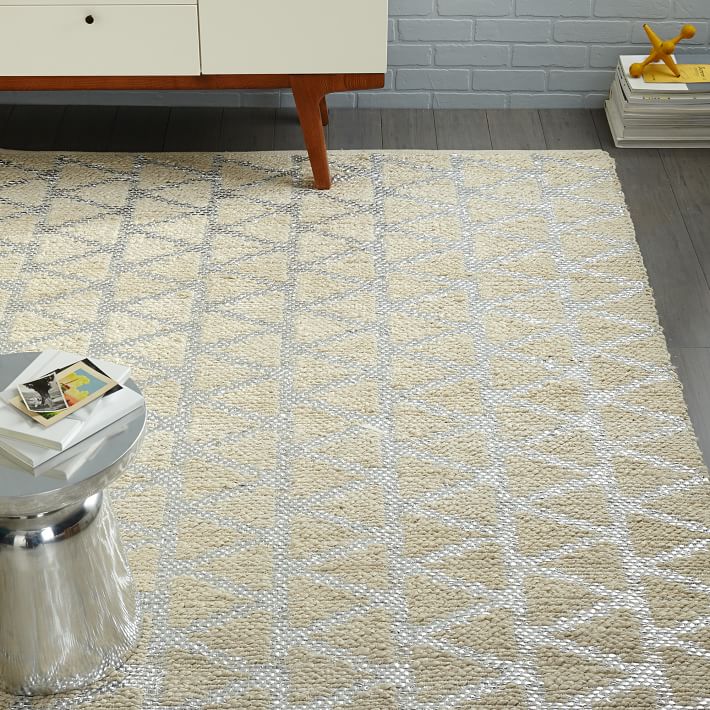 If you're on a budget, you don't have to spend one cent to update your interior. By simply styling your shelves, you can add artistry, organization and flair to the room of your choice! Focus on mixing favorite objects with stacks of books, alternating items so no area looks too cluttered. [photo from Live Stylish Daily]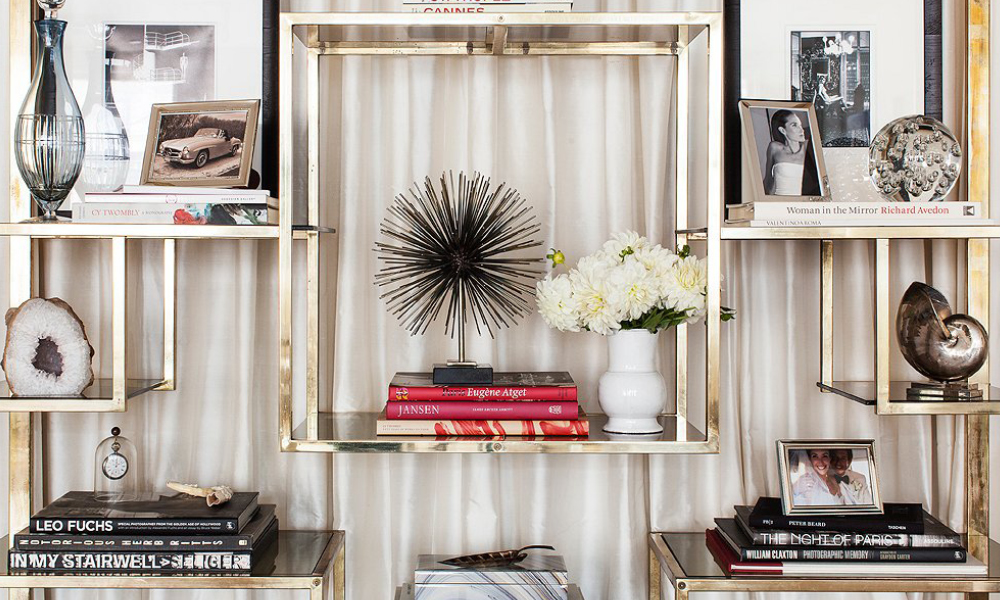 Deep Cleaning
And now…the fun part! OK, so deep cleaning isn't fun for everybody, but it can be therapeutic! Start with the closets. Donate items you no longer wear and then focus on organizing what's left. Invest in extra containers for accessories, uniform hangers to create a tidy look, and shelving solutions for shoes, folded clothing and more. [photo from California Closets]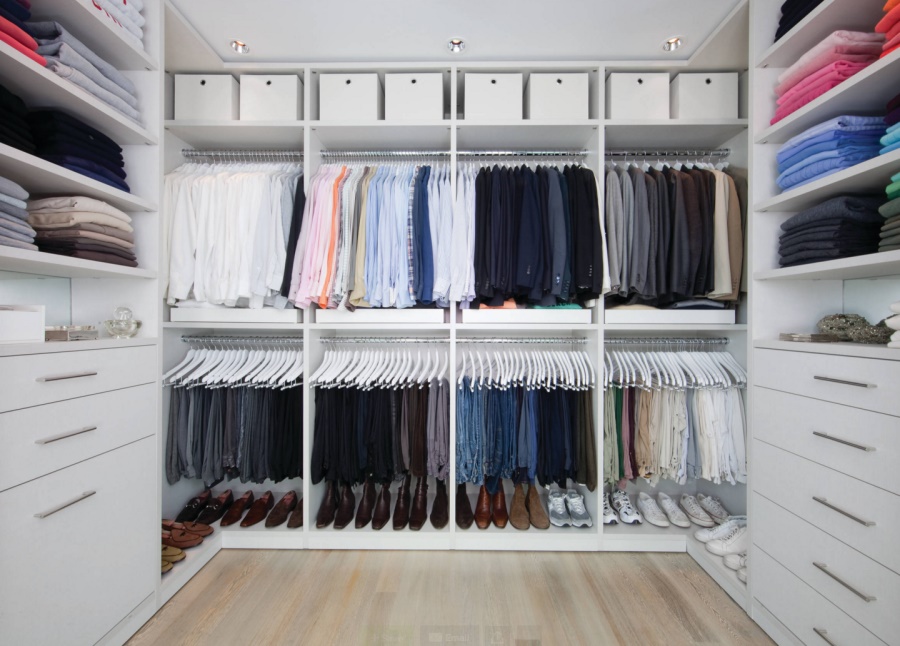 Don't forget about your drawers! From kitchen drawers to bathroom drawers, now is the time to organize them. Add dividers or small containers to large drawers so you can keep the contents sorted. Donate items that are no longer in use, or move them to a location where they can be stored out of the way. [photo from Wood Mode]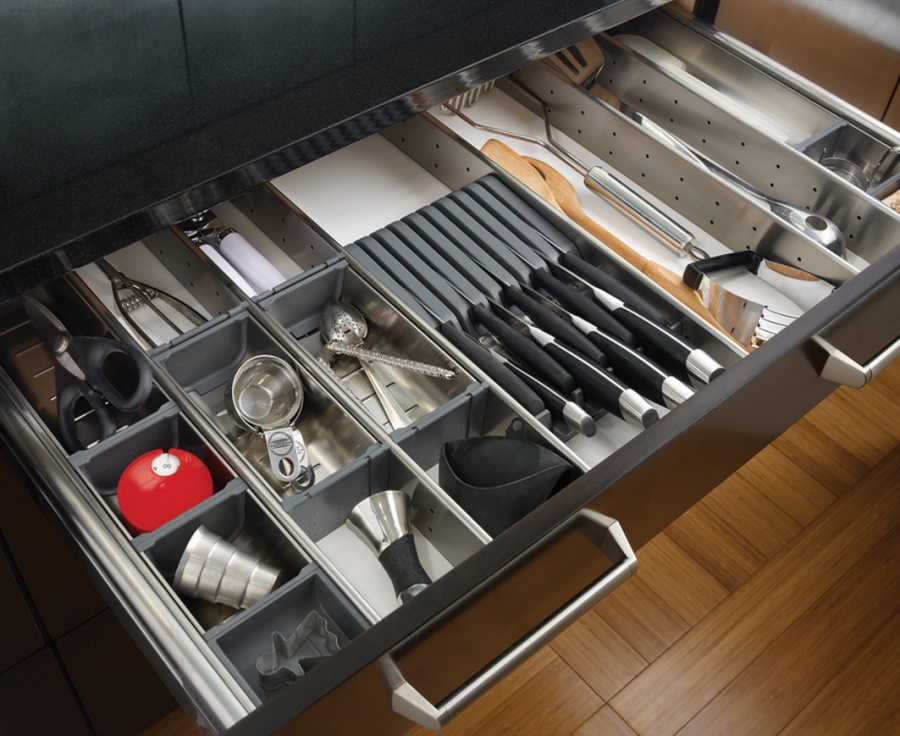 While we're on the topic of drawers, let's remember the cabinets. Clean out those bathroom and kitchen cabinets, wiping down shelf liner that has become dusty, and removing items that are no longer in use. As with the closet and the drawers, consider investing in some containers to divide and organize loose items. And of course, dispose of expired items, and donate unwanted "clutter" that could be of use to someone else! [photo from SYB81]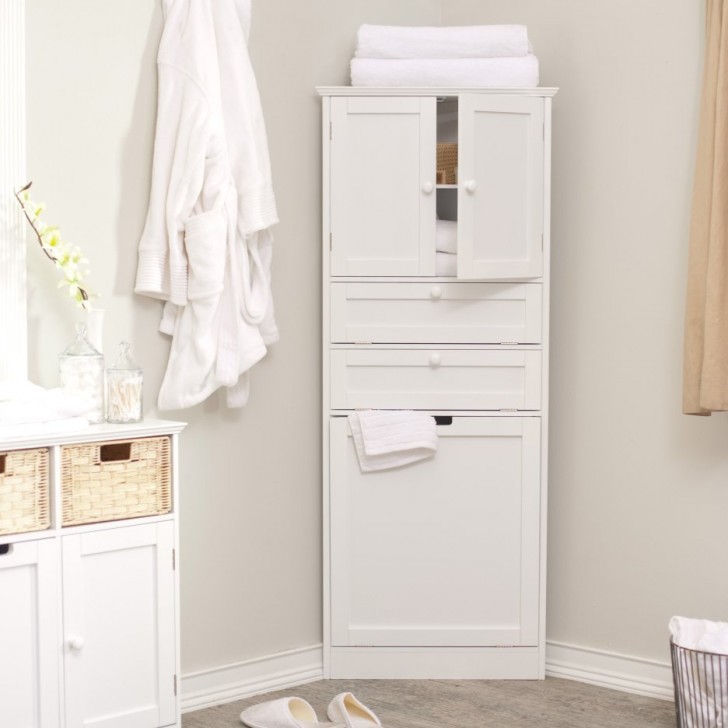 There's nothing that creates visual clutter quite like dirty grout. Whether it be shower grout or floor grout, stained lines in between the tile creates a dirty feel, which isn't ideal for a room that's supposed to evoke a fresh, clean vibe. Take some time to clean your grout, and check out our recent post on cleaning grout with baking soda and vinegar for a full tutorial! [photo by James Balston for Oliver Burns]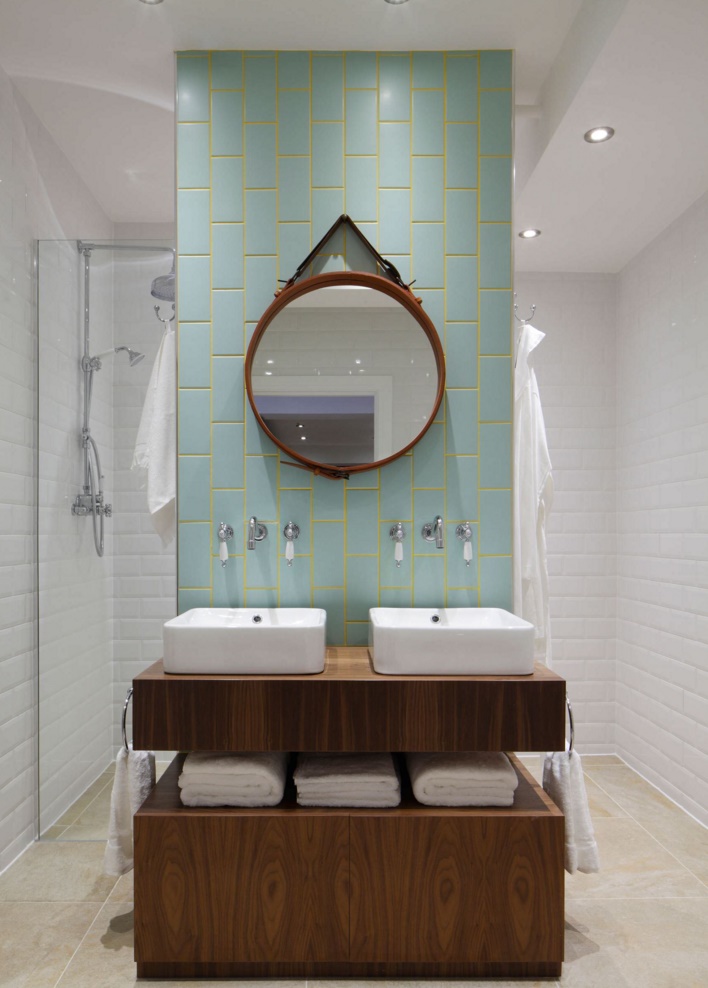 A moldy line of caulk can bring down the look and feel of your powder room. So go for it: recaulk the shower and/or the tub! It's amazing how one clean white line can upgrade the bathroom and bring back a crisp look. [from Toronto Interior Design Group]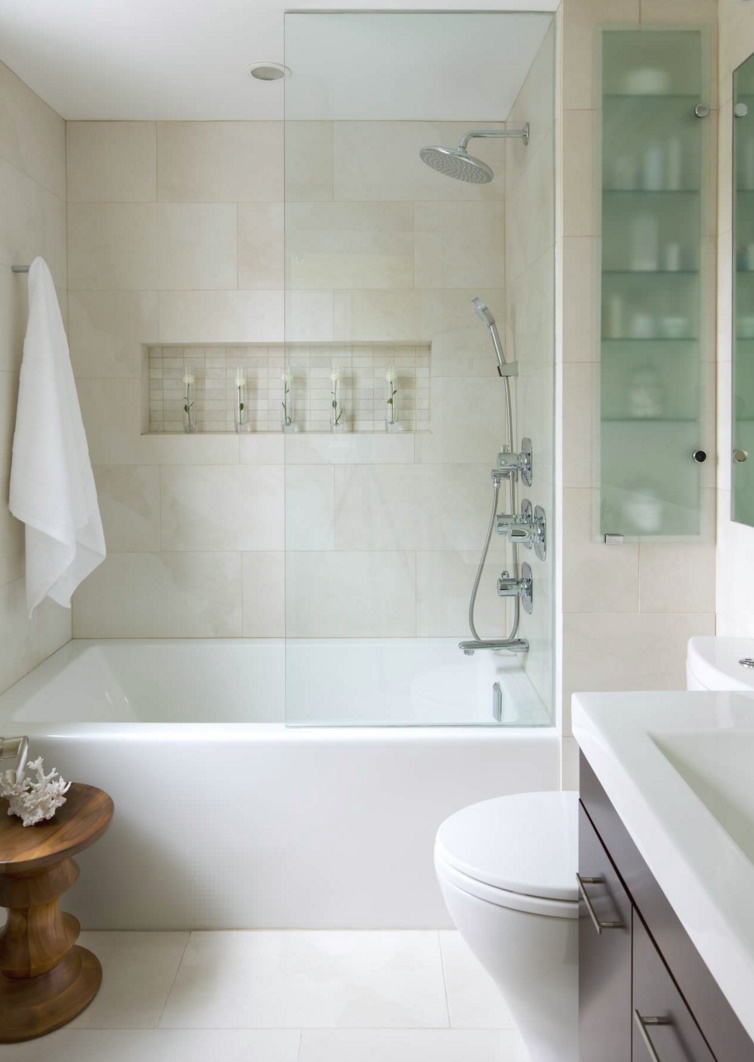 The benefit of starting the home improvement process in the winter: you'll be ahead of the game when it comes to spring cleaning! Now let's get to work…
Liked the story? Share it with friends.