The holiday season is behind us, and most of us are trying to shake off the festivities and rush as we get back to work. But for those still looking to hang onto those last few remnants of festive bliss, we have a gorgeous vacation home among the majestic peaks and wild landscape of Big Sky, Montana, and it seems to perfectly capture the holiday spirit! Dubbed The Pointe and designed by the creative folks at LOHSS Construction, this is the perfect blend of the classic mountain cabin, a luxurious escape that offers access to some of the best ski slopes on the planet, and a cozy, comforting getaway with modern ergonomics.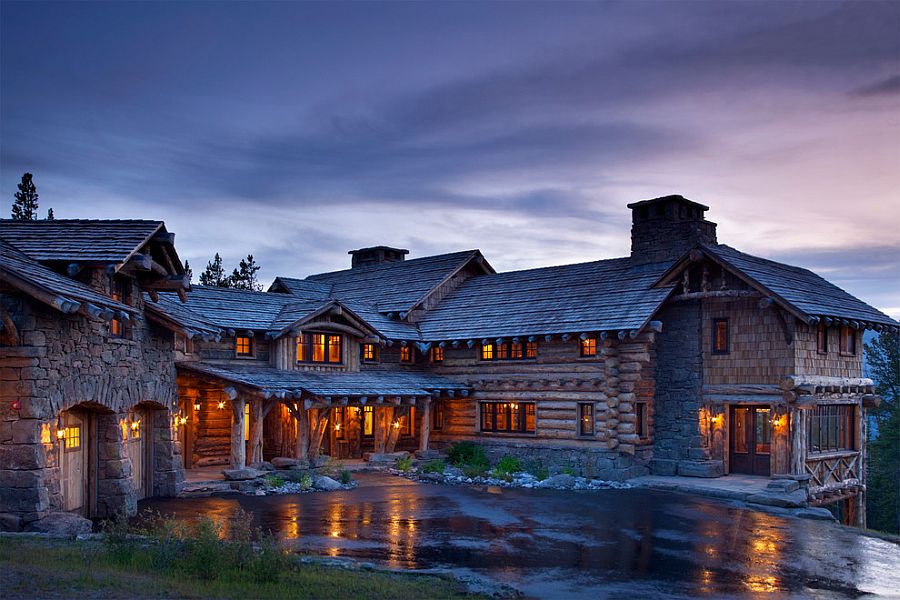 If you have already flipped through the breathtaking Spanish Peaks Cabin that we featured a few weeks ago, then you will quickly realize the trademark style that LOHSS brings to these magical mountain homes. Timber and stone are pretty much all you will find here (an obvious welcome change from the concrete and polished surfaces that surround us constantly), and custom lighting solutions add to the dreamy, soothing ambiance. Sitting on a lot that makes the most of the mesmerizing views on offer, every room here seems like a portal into the untouched landscape of Yellowstone Club.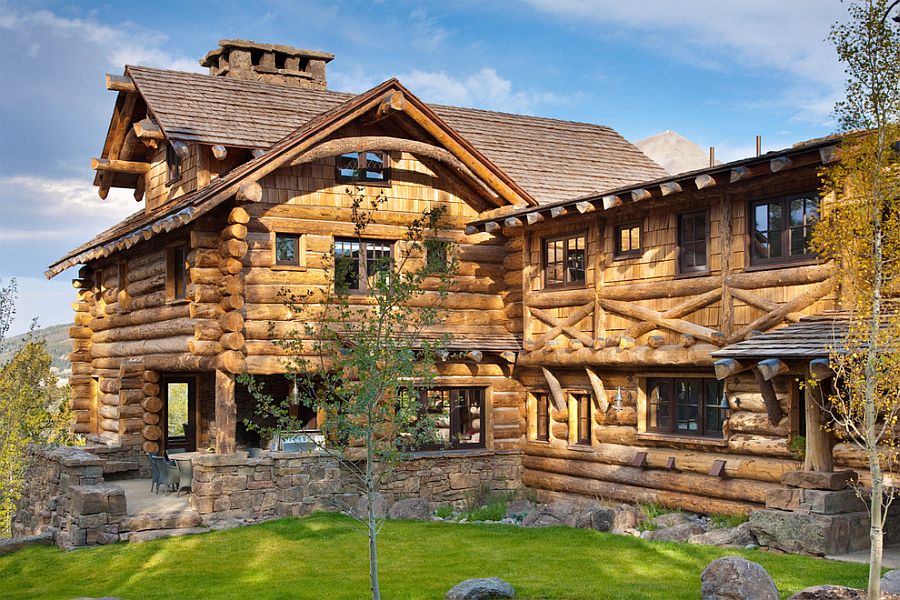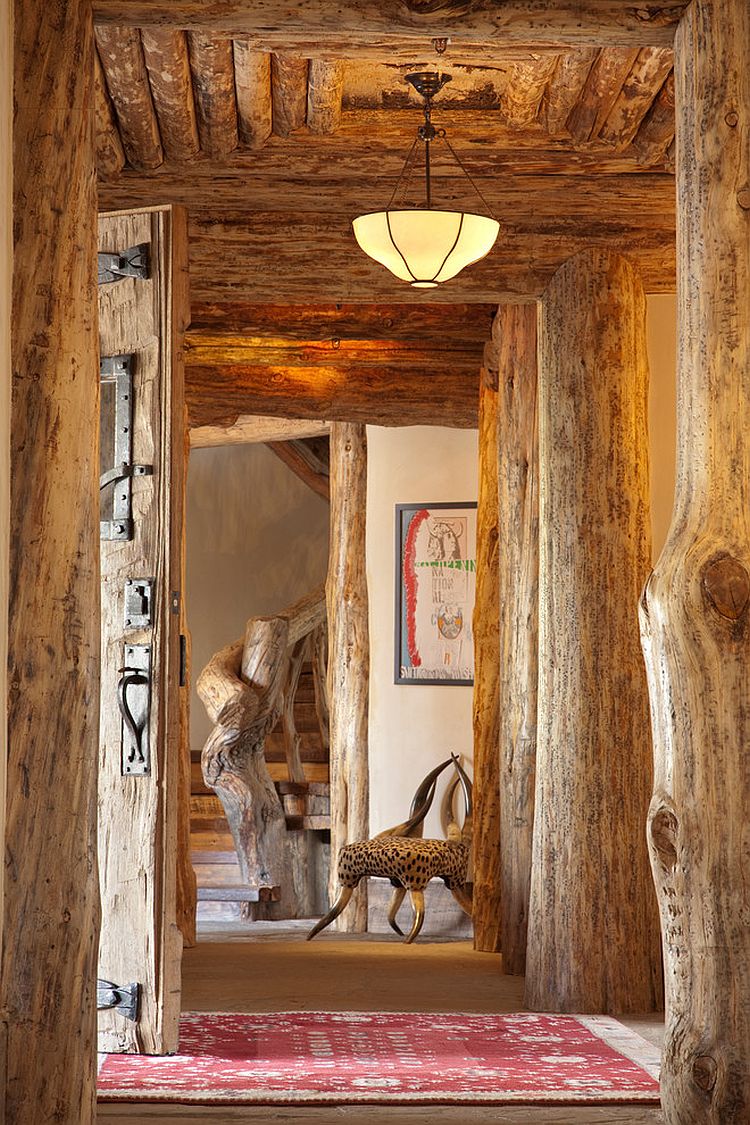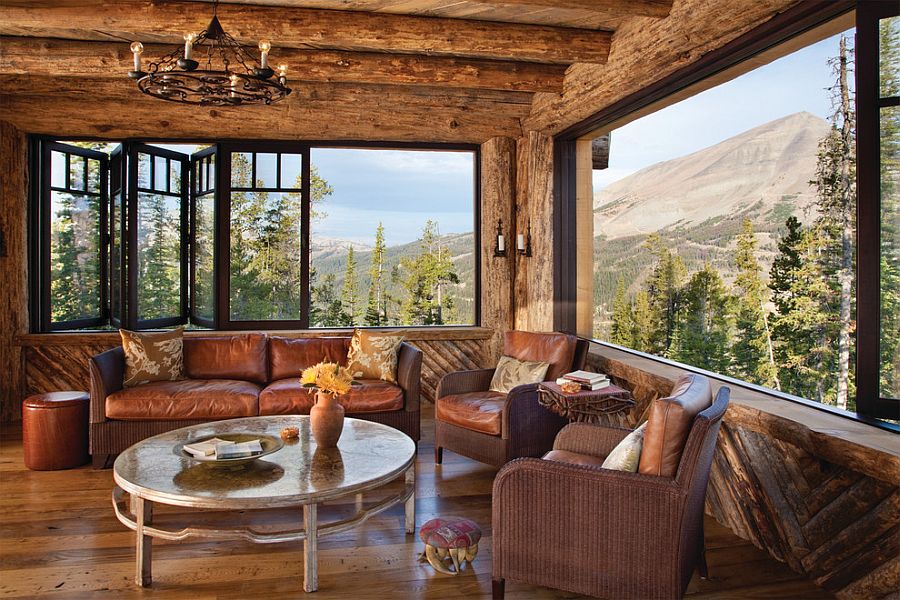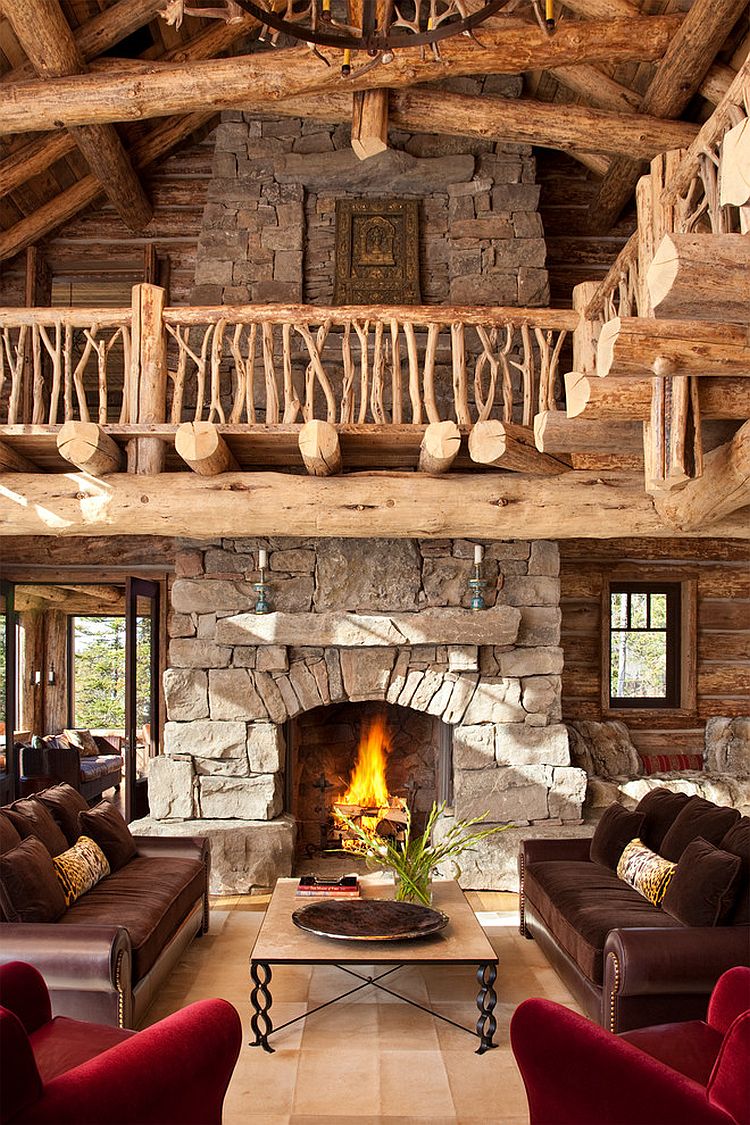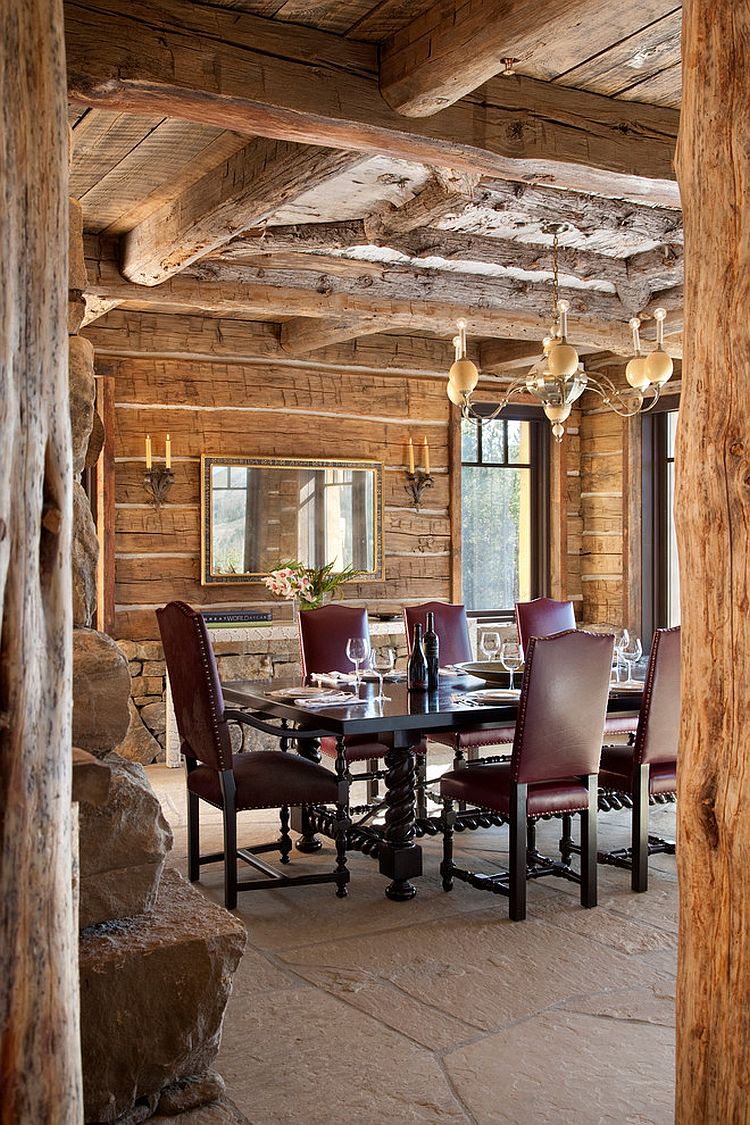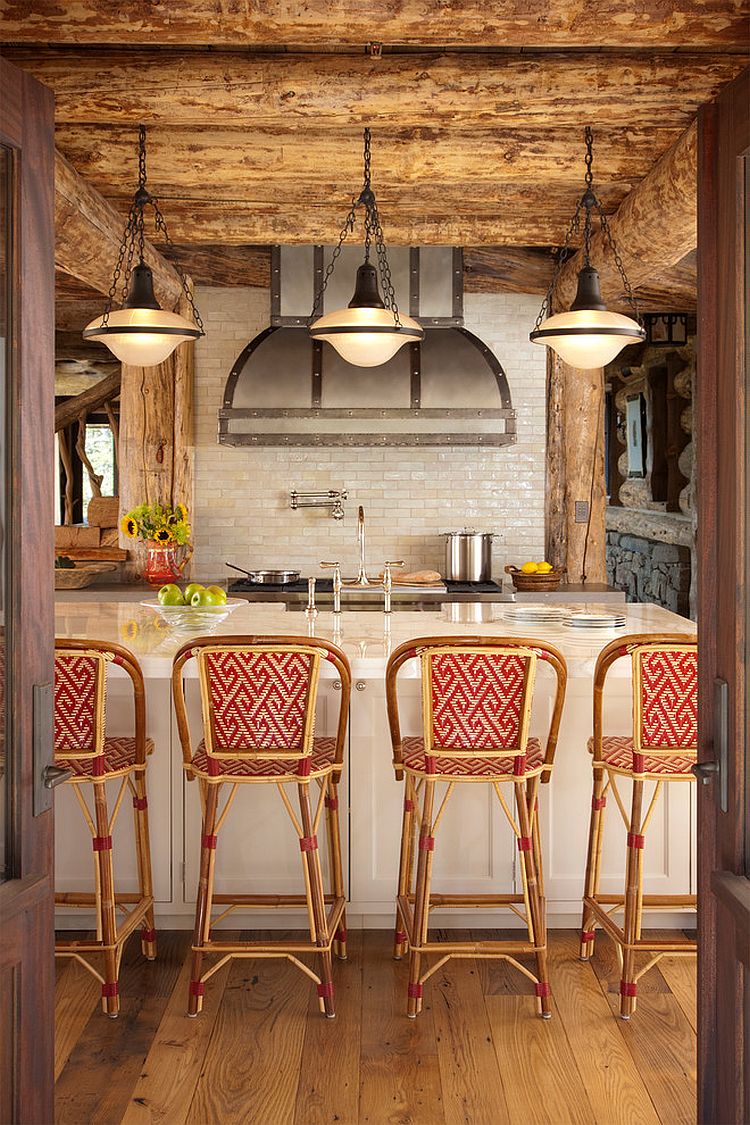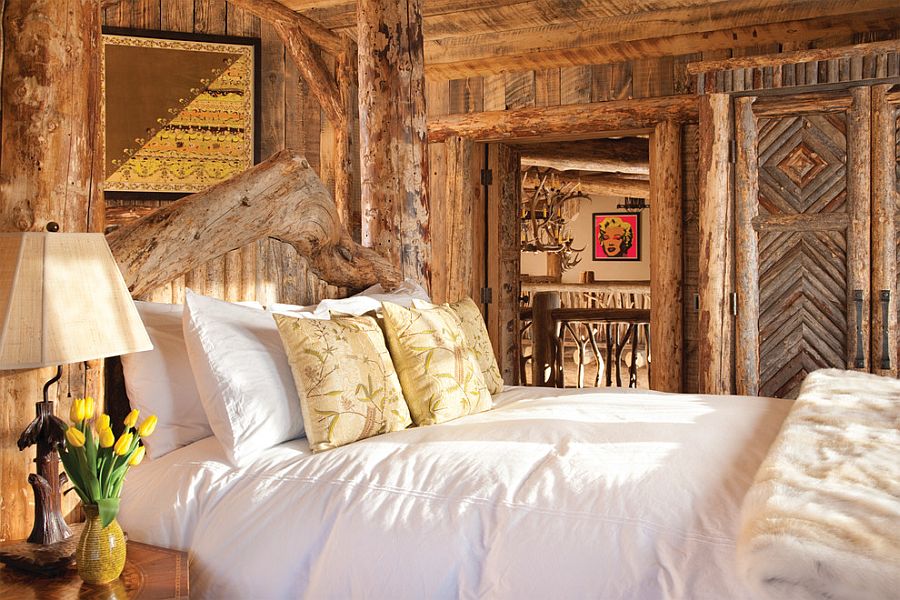 A stone fireplace becomes the focal point of the living zone, while it is natural timber sourced locally that dominates the bedroom scenery. Each room flows into the next seamlessly, and the lovely rustic flair is maintained by keeping things simple and true to the local architectural principles. A splendid mountain home that is an absolute showstopper!