With a view that looks directly at the iconic St. Mark's Church, the East Village loft offers much more than the obvious! Recently given a new lease on life by Shadow Architects, this was once a small hospital that was turned into a cozy apartment in the early 1980s. In need of another smart makeover, its homeowners and designer Harriette de Swaan Arons decided to let in plenty of natural light and tap into the magic of an open plan living area. The modernized apartment now welcomes you with a roomy foyer and framed portals that lead to the large, open living space.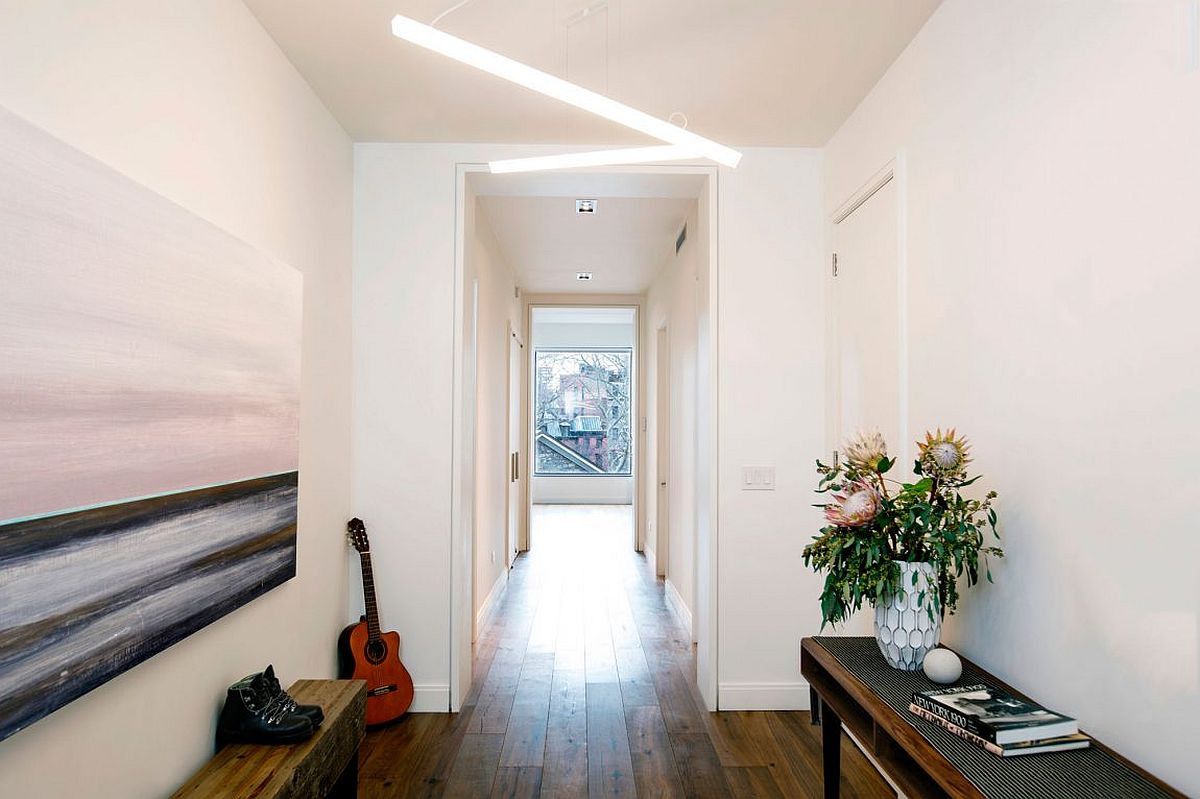 The living room is clad in neutral hues, with two relaxing sofas and a large coffee table allowing the views outside to assume center stage. A home office and study next to the living room is separated from it using glass and metal doors, along with a layer of drapes. The kitchen and dining area are rolled into one, with the small kitchen creating an airy and comfortable social zone. It is the striking pendant light addition in black and dark wood floors that usher in visual contrast, even as a lovely new master bedroom suite completes the chic NYC apartment.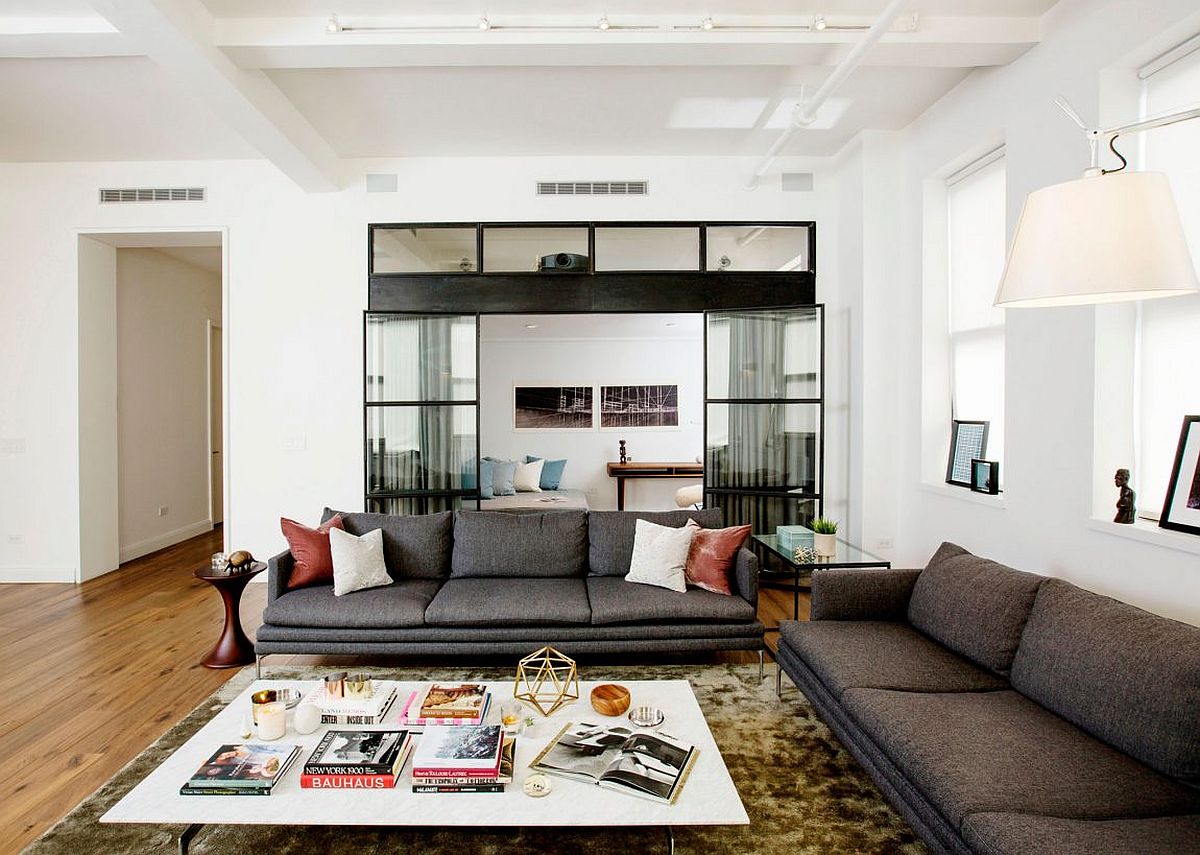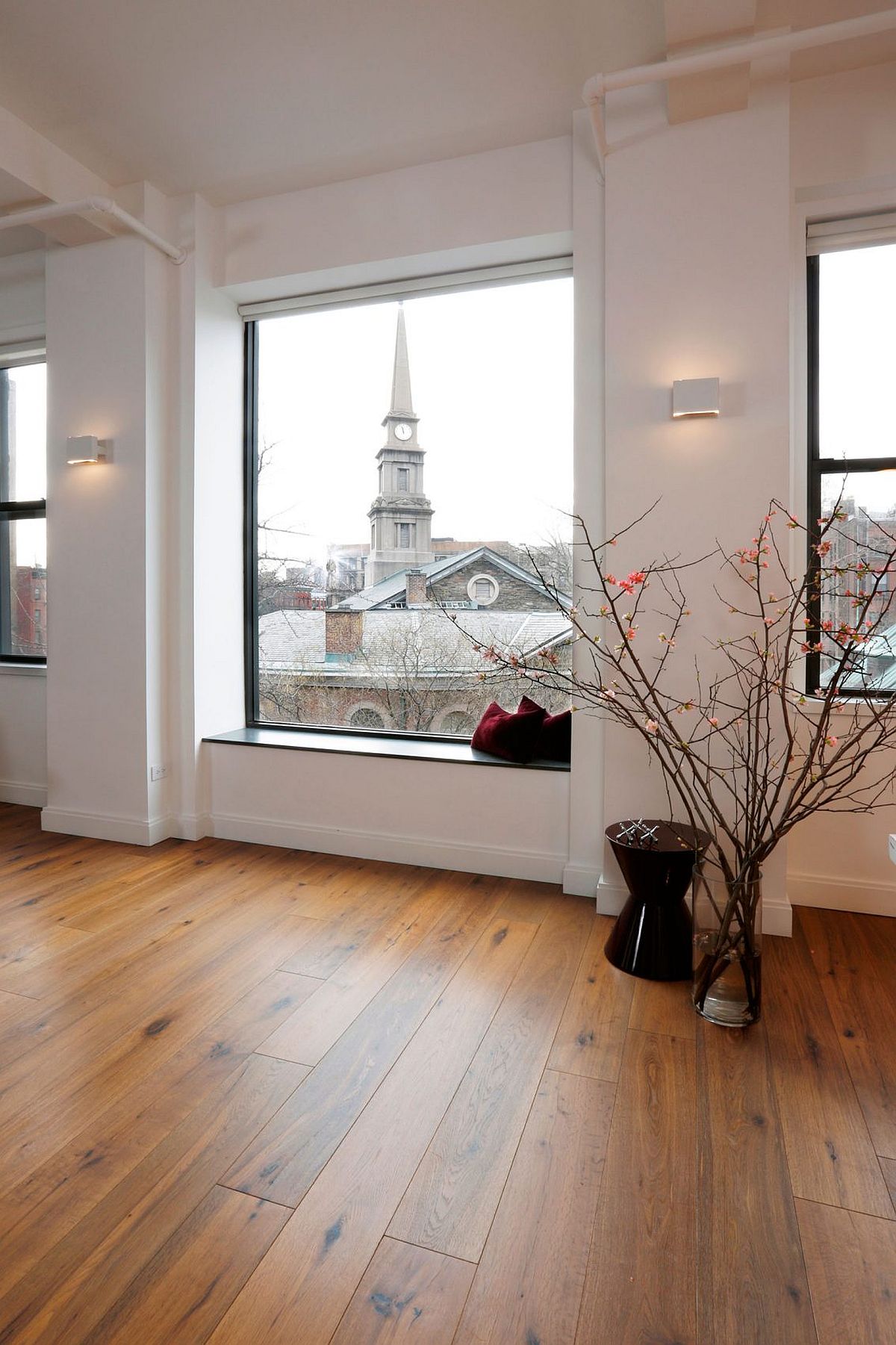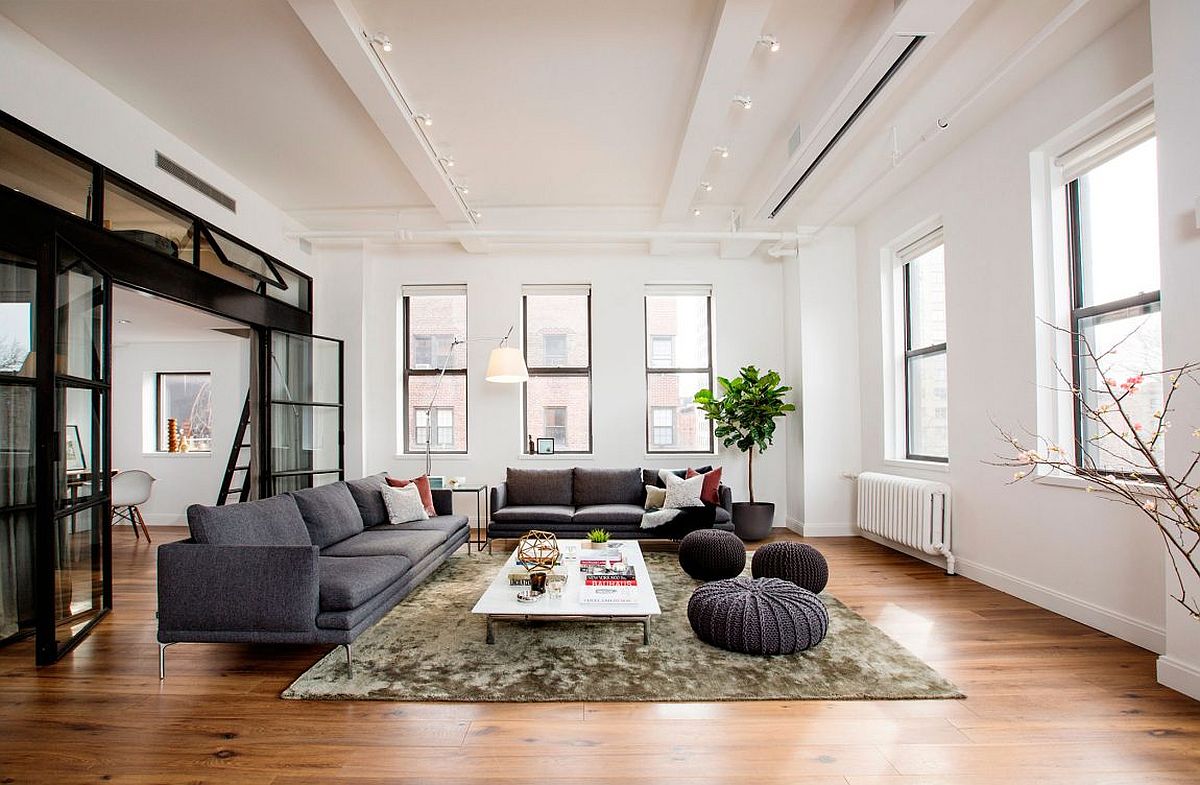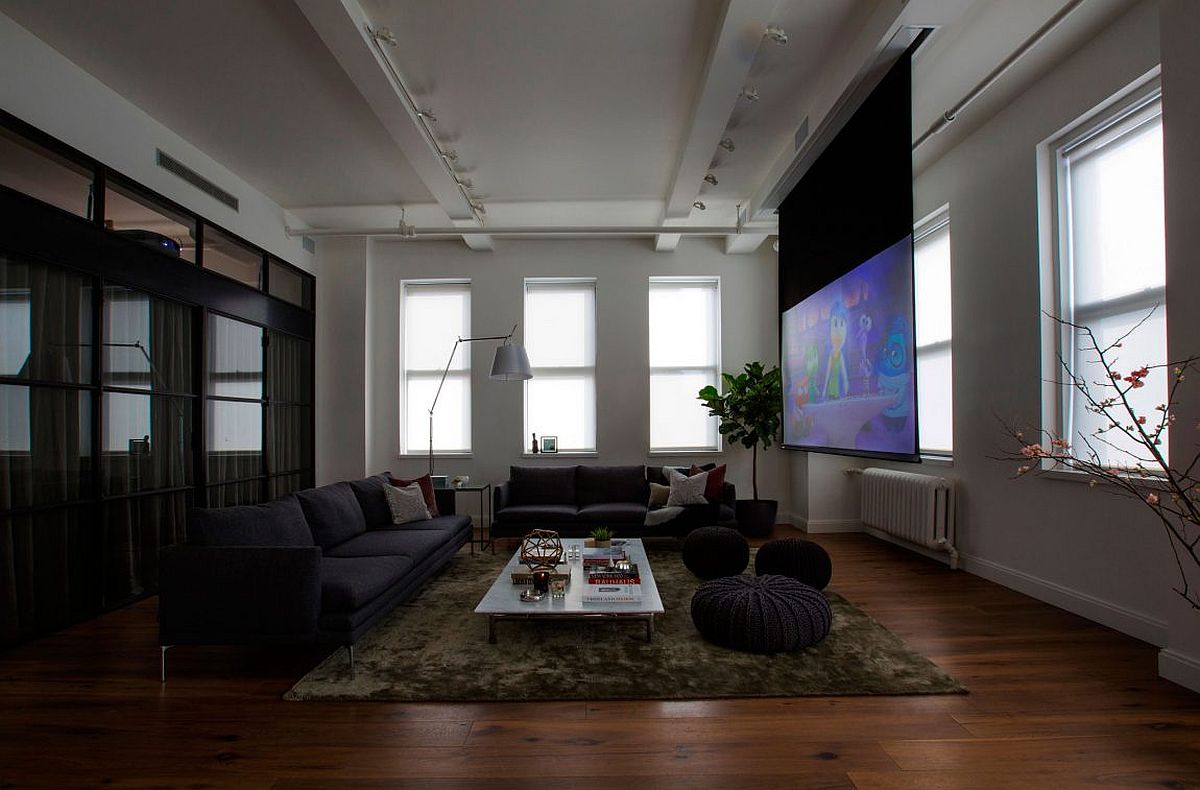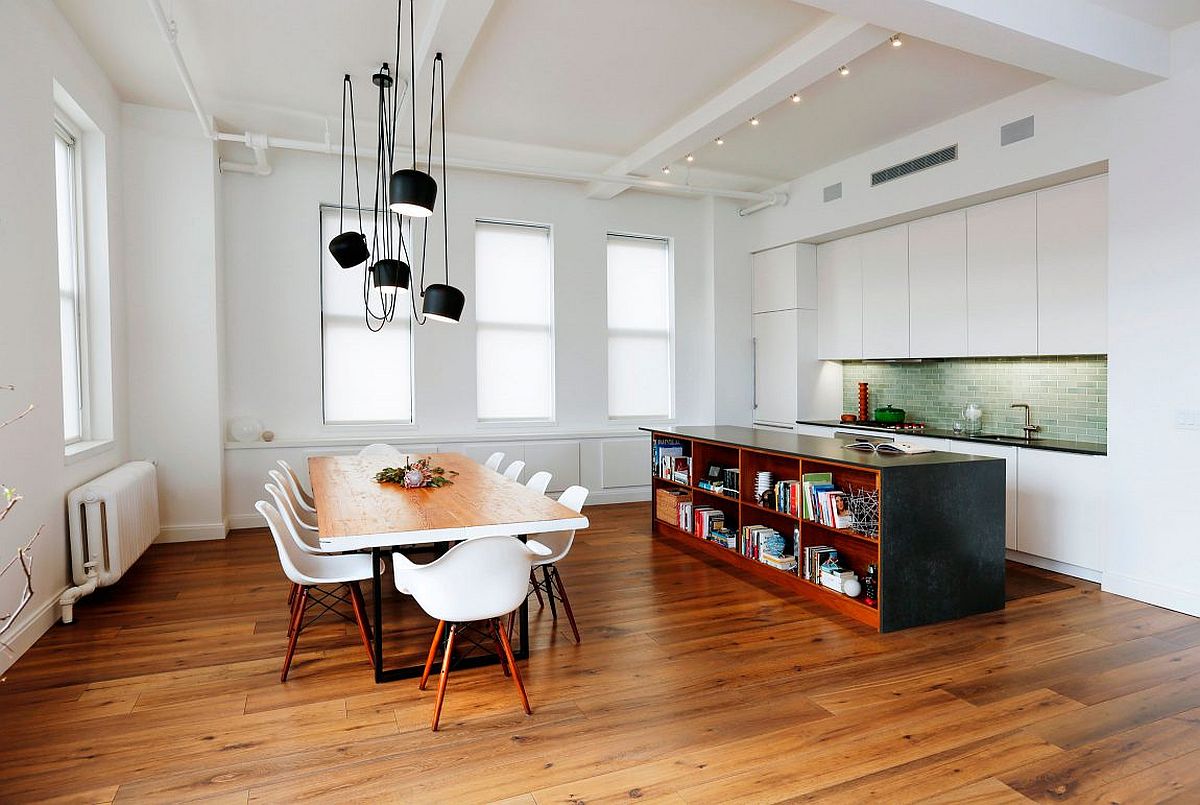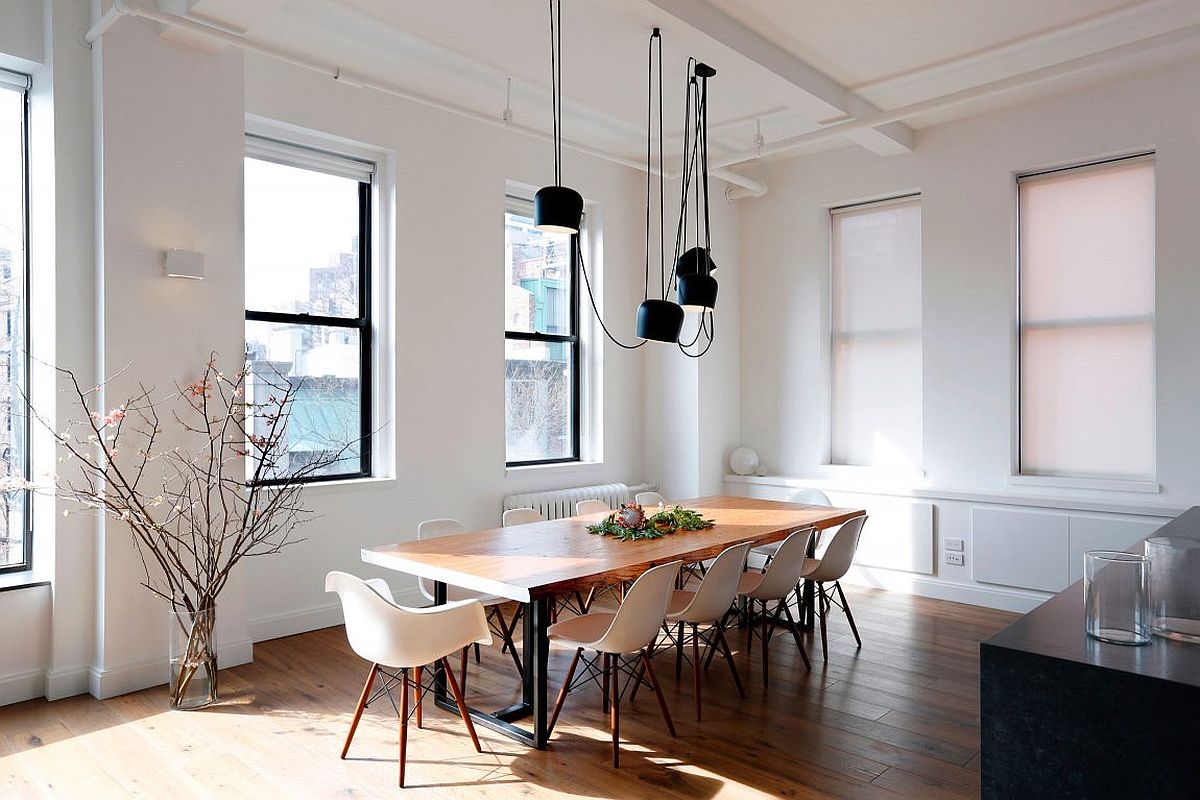 From the beginning of the design process, the owners and their designer Harriette de Swaan Arons were heavily involved in discussions of concepts and materials, and did a lot of research on possibilities for finishes, keeping the budget for the project in mind.