Danish design hero Arne Jacobsen's famously fruitful collaboration with distinguished Danish furniture manufacturer Fritz Hansen kicked-off in 1934. Today, the majority of Jacobsen's furniture designs persist under the watchful eye and protective hand of Fritz Hansen. Working to keep Jacobsen's designs fresh, Fritz Hansen will often explore new colourways and interpretations of the designer's coveted classics. Recent colourful examples include Arne Jacobsen's Ant™, Grand Prix™, Drop™ and Oxford™ chairs.
Ant™
It was in 1952 when Arne Jacobsen's breakthrough success at Fritz Hansen came about. Jacobsen's Ant™ chair, designed originally for the canteen at Novo Nordisk, a Danish multinational pharmaceutical company, was a hit. The Ant™, a light and stackable plywood chair with a continuous seat and back, was the first of its kind. Today, the Ant™ is enjoying a new colour treatment by Danish artist Tal R. Tal R's colours were originally created for Jacobsen's bestseller, the Series 7™ chair.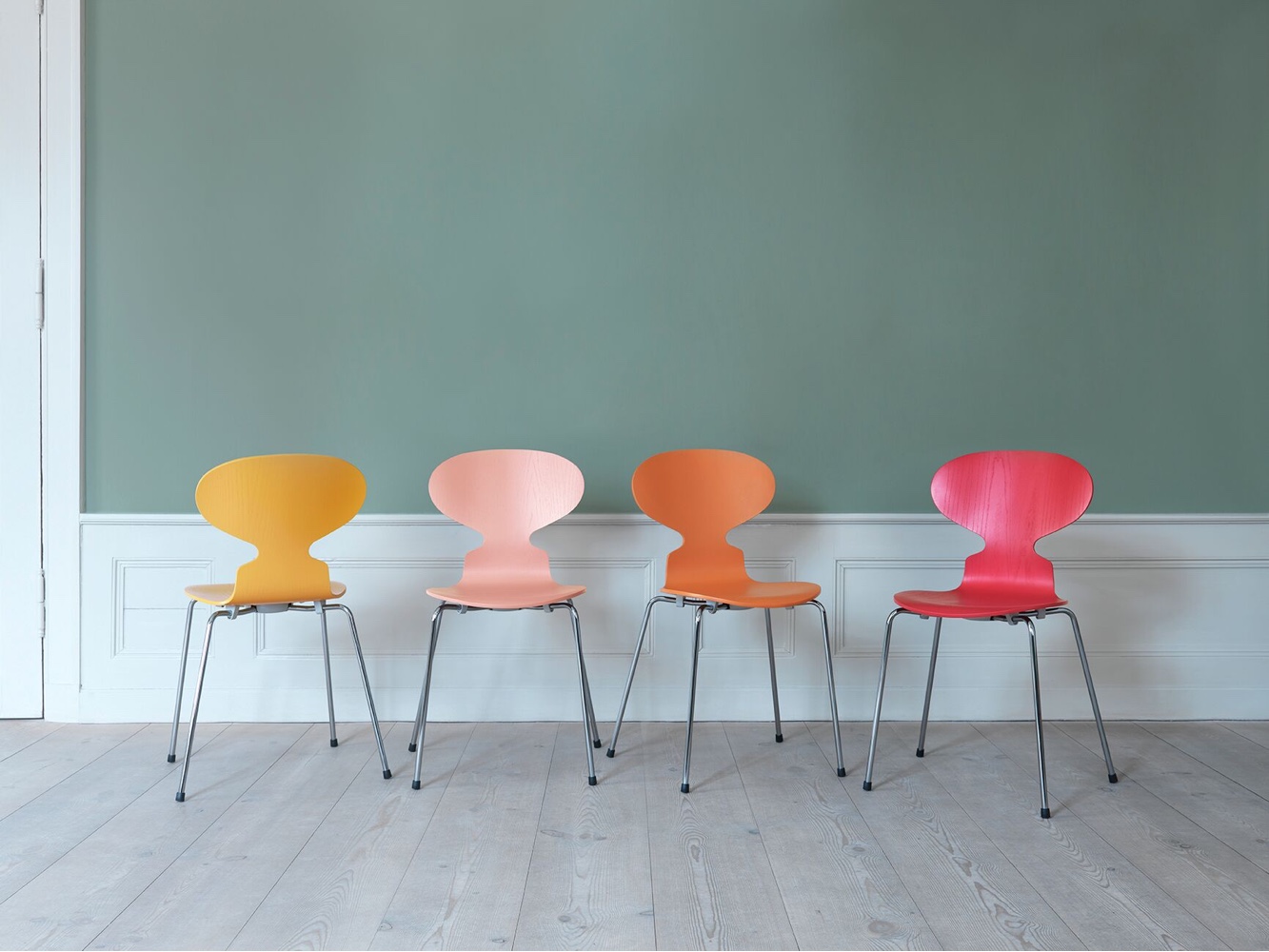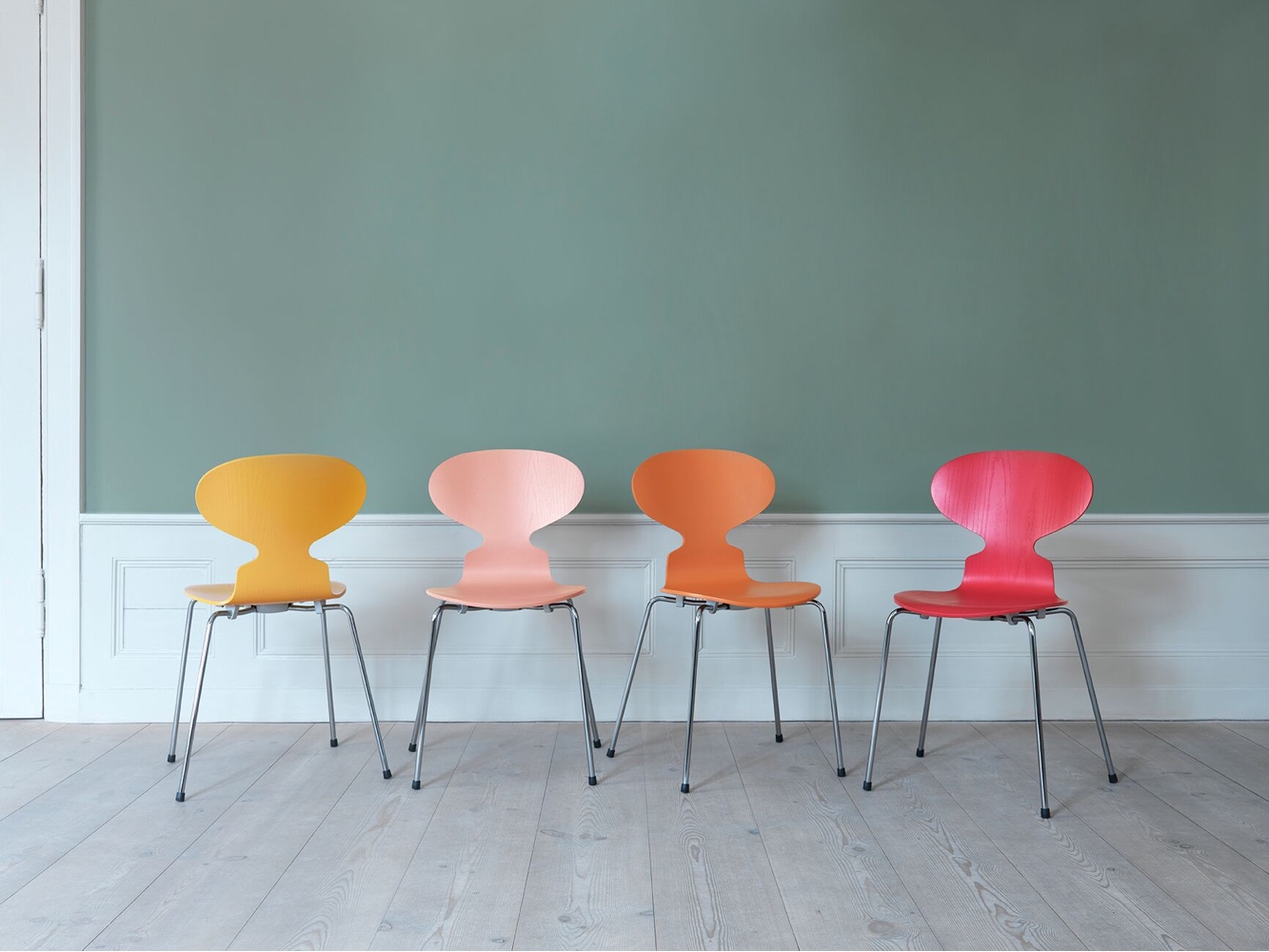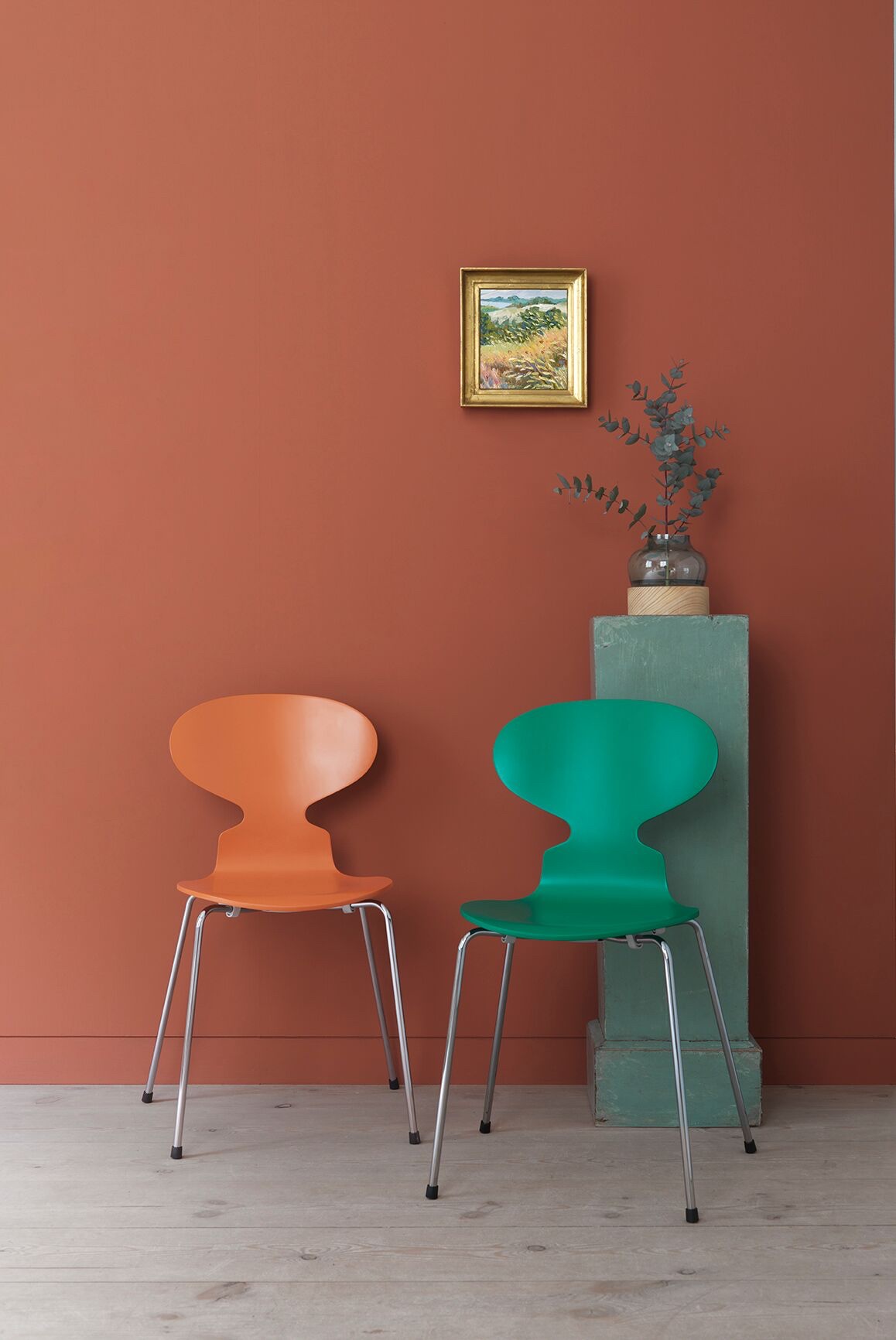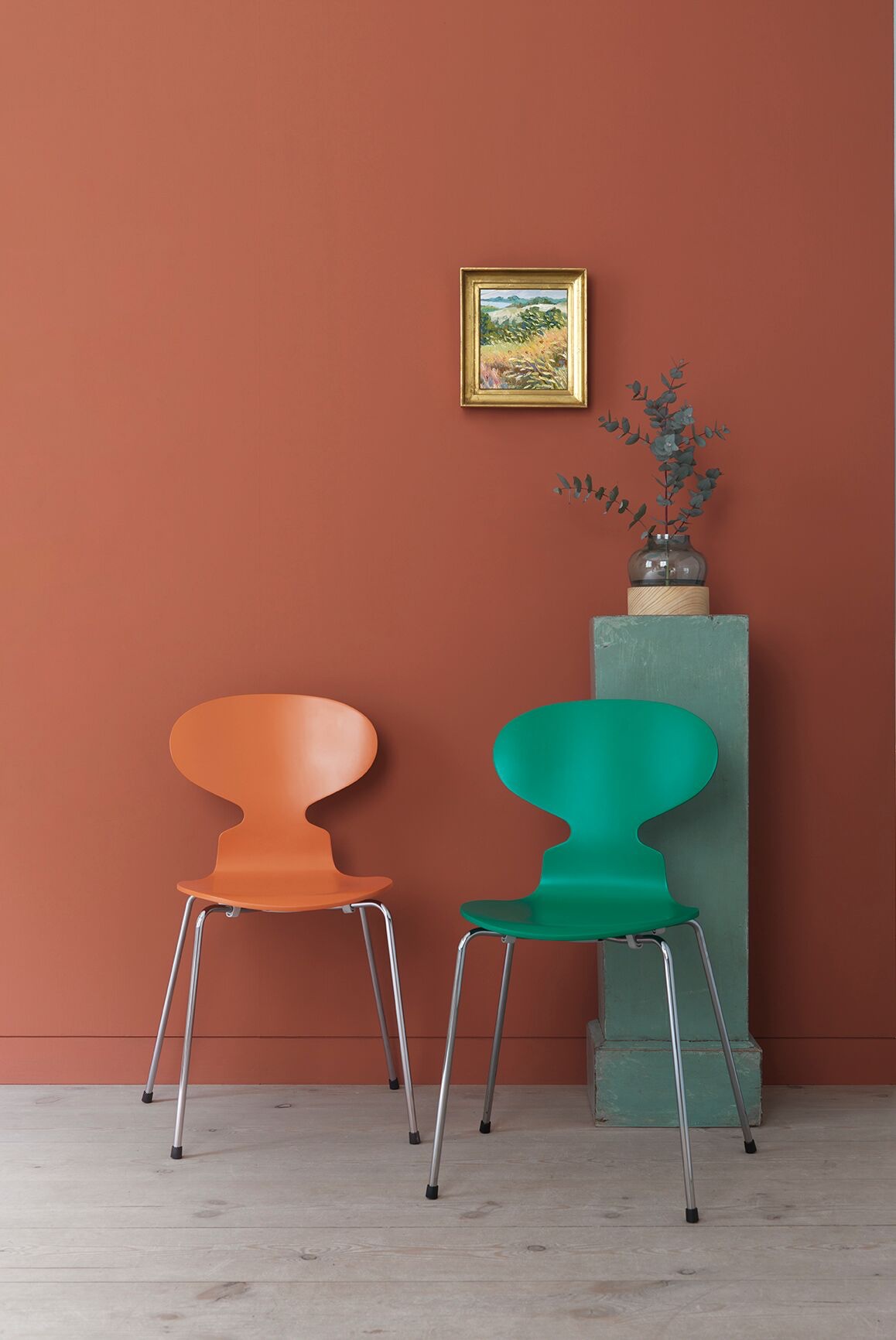 Grand Prix™
In 1957, Fritz Hansen introduced Arne Jacobsen's 3130 chair at the Spring Exhibition of Danish Arts and Crafts, an event taking place at the Danish Museum of Art & Design in Copenhagen. That same year, the chair won the Grand Prix at the XI La Triennale di Milano: it was then fittingly renamed the Grand Prix™. The chair, originally sporting wooden legs, later acquired the same metal legs fitted with the Series 7™. The Grand Prix™ chair's unique shape makes it a highly prized classic. It is also available in Tal R's original colours.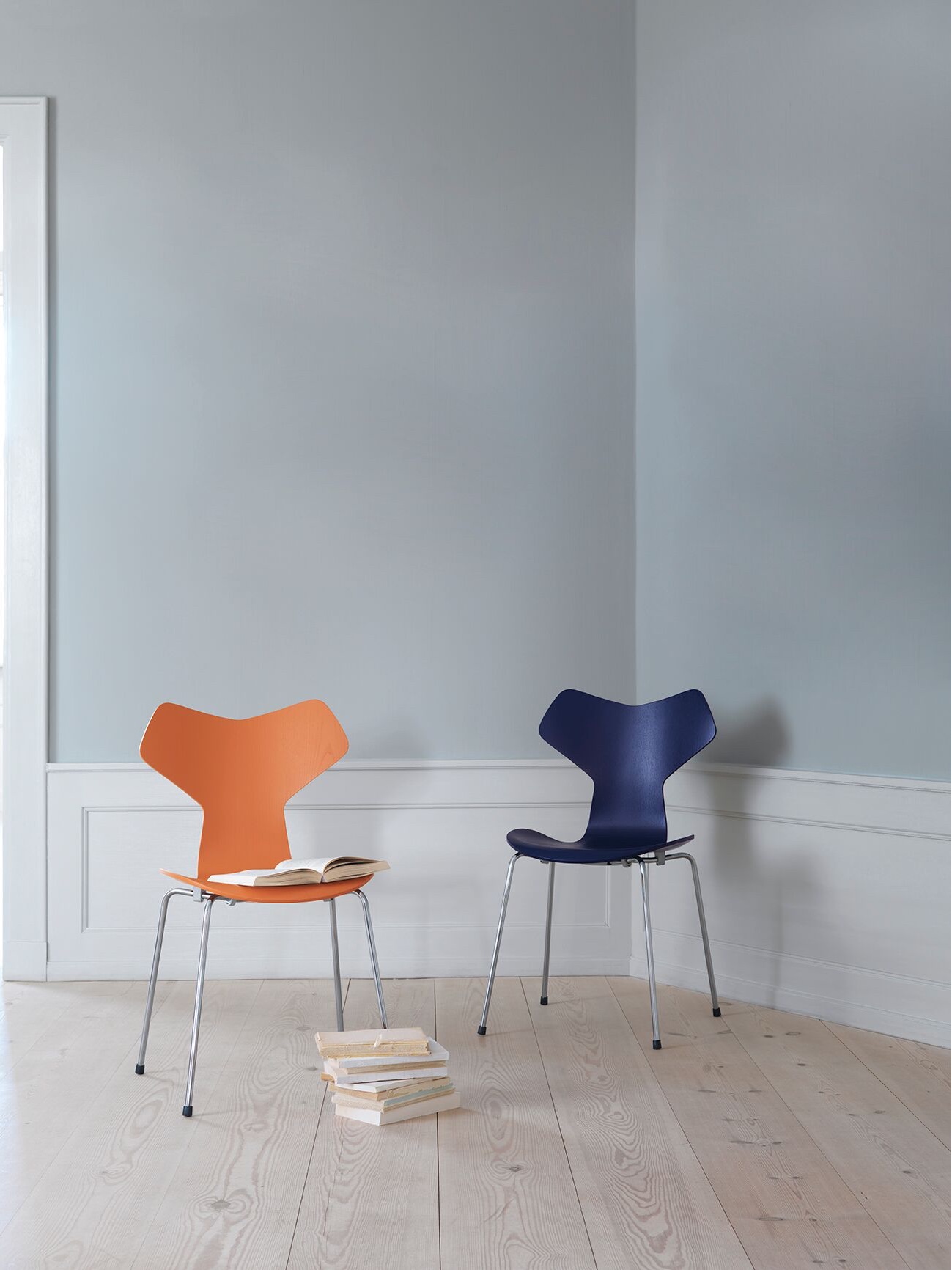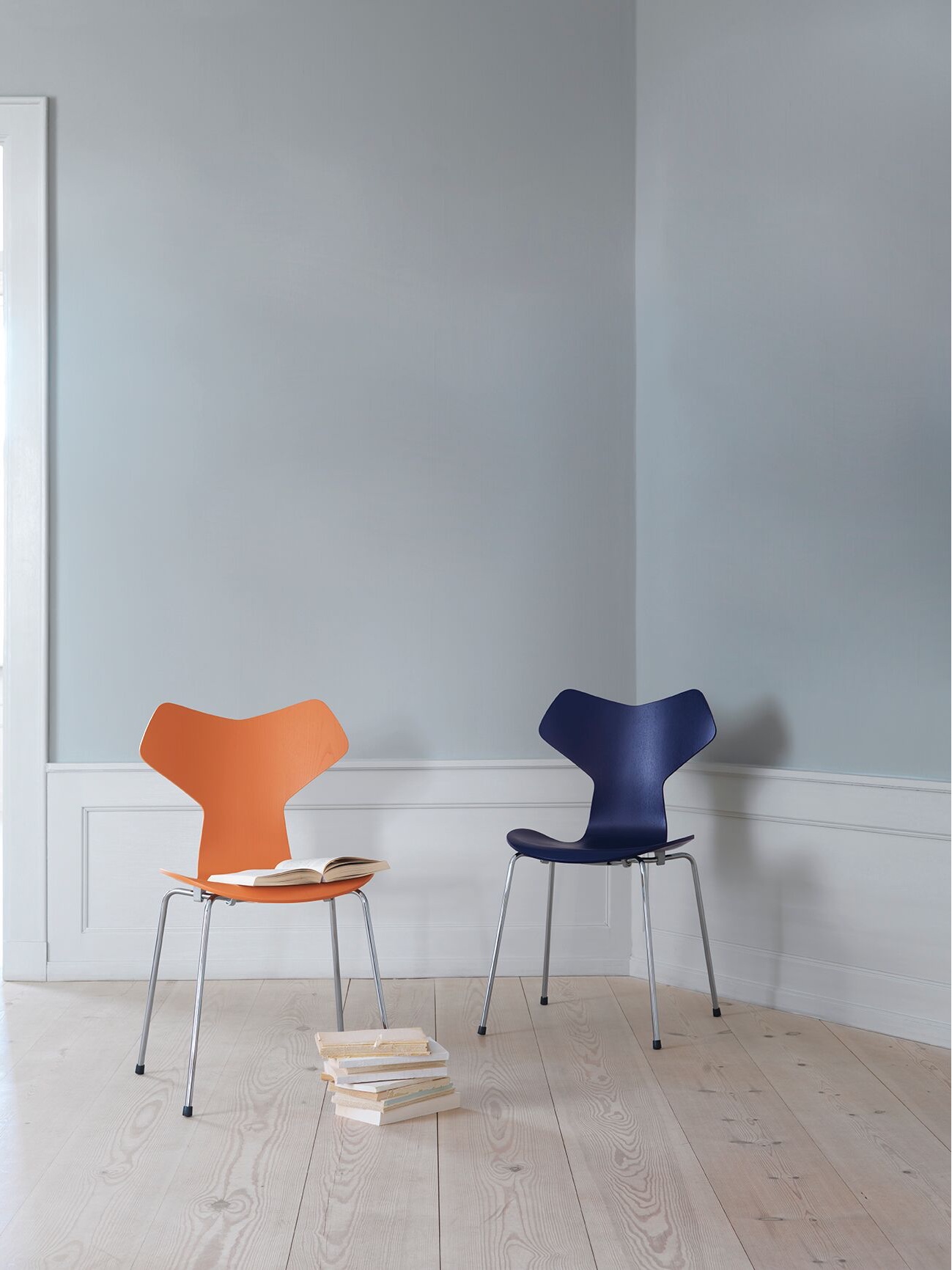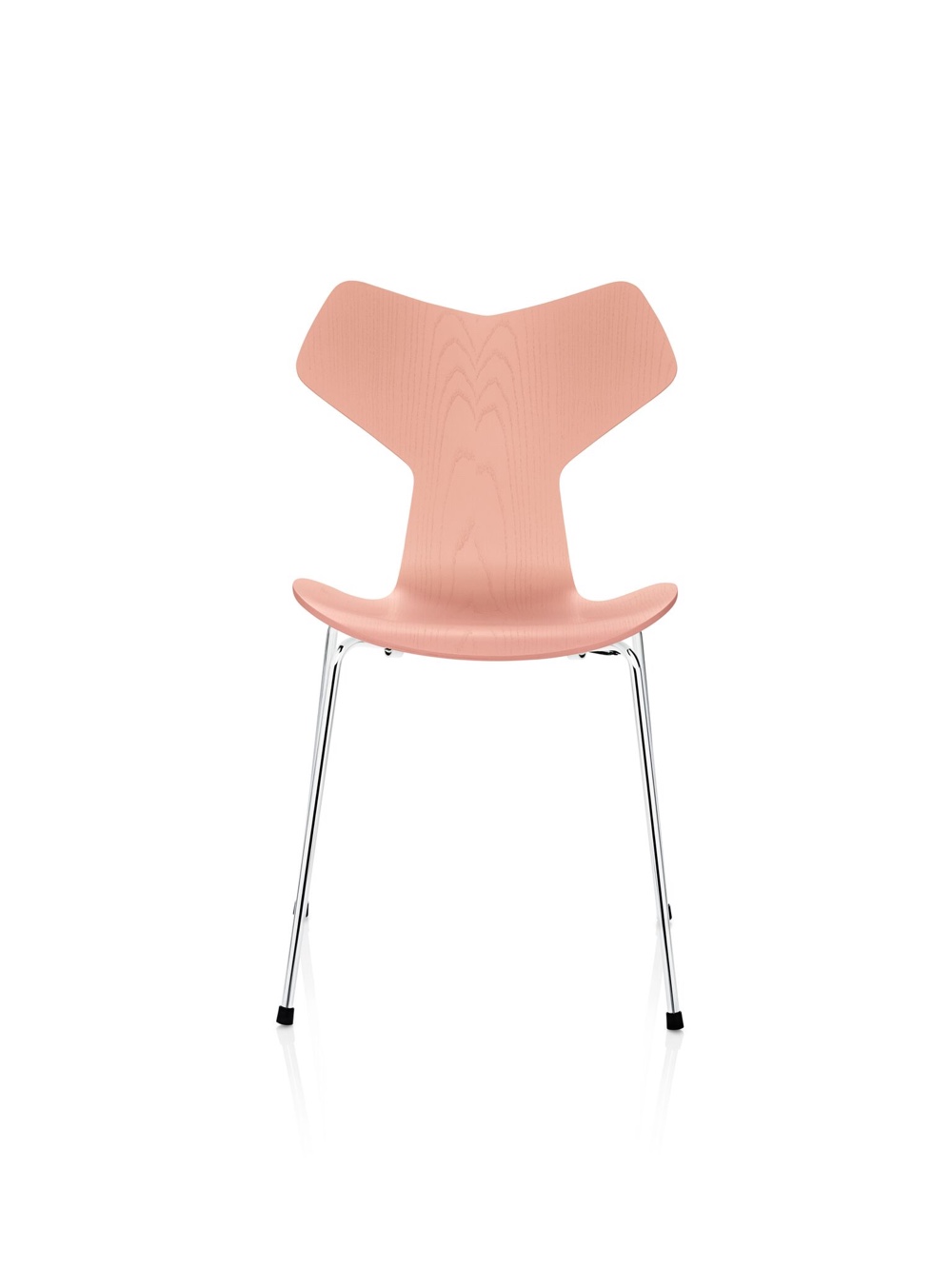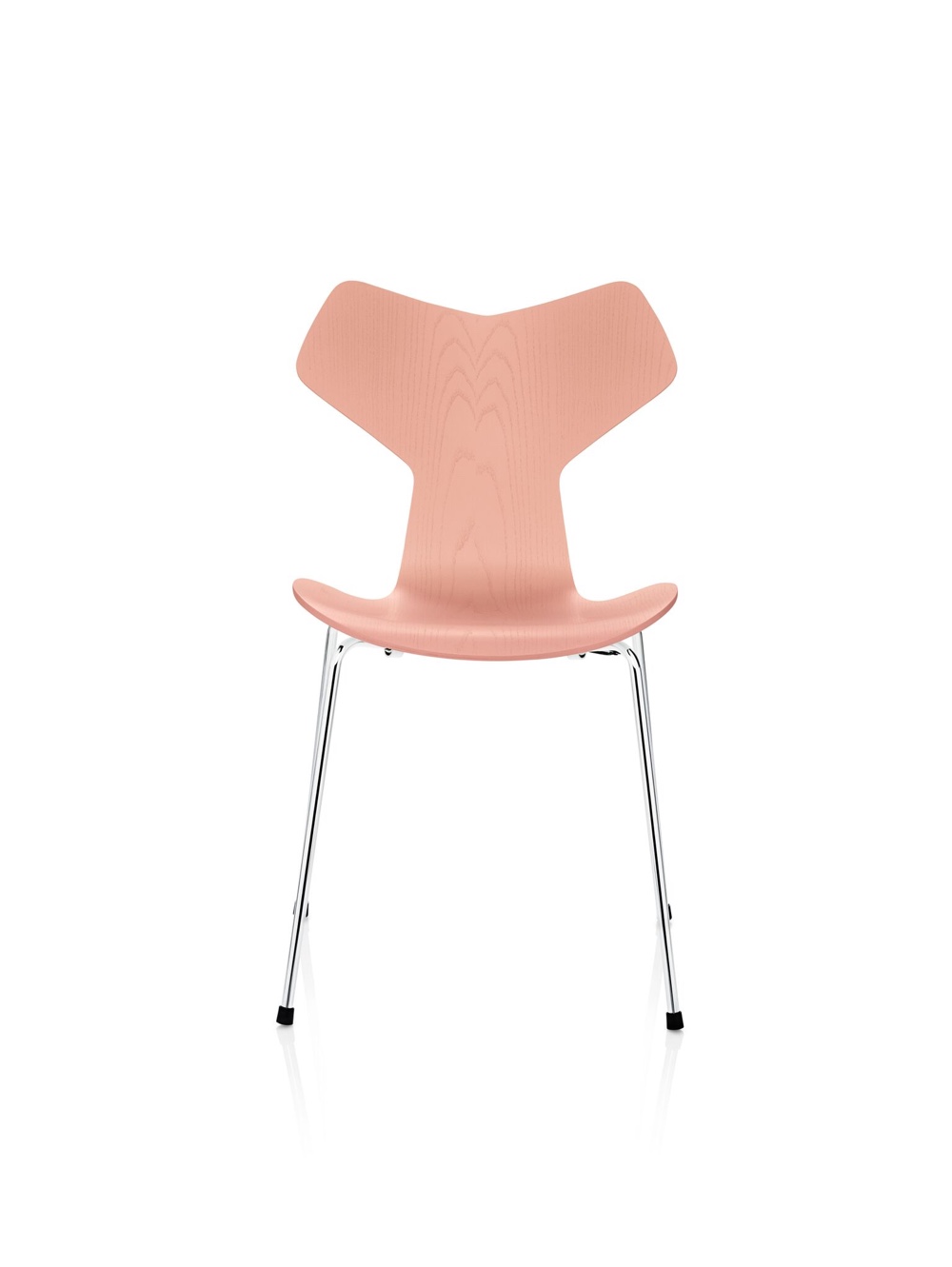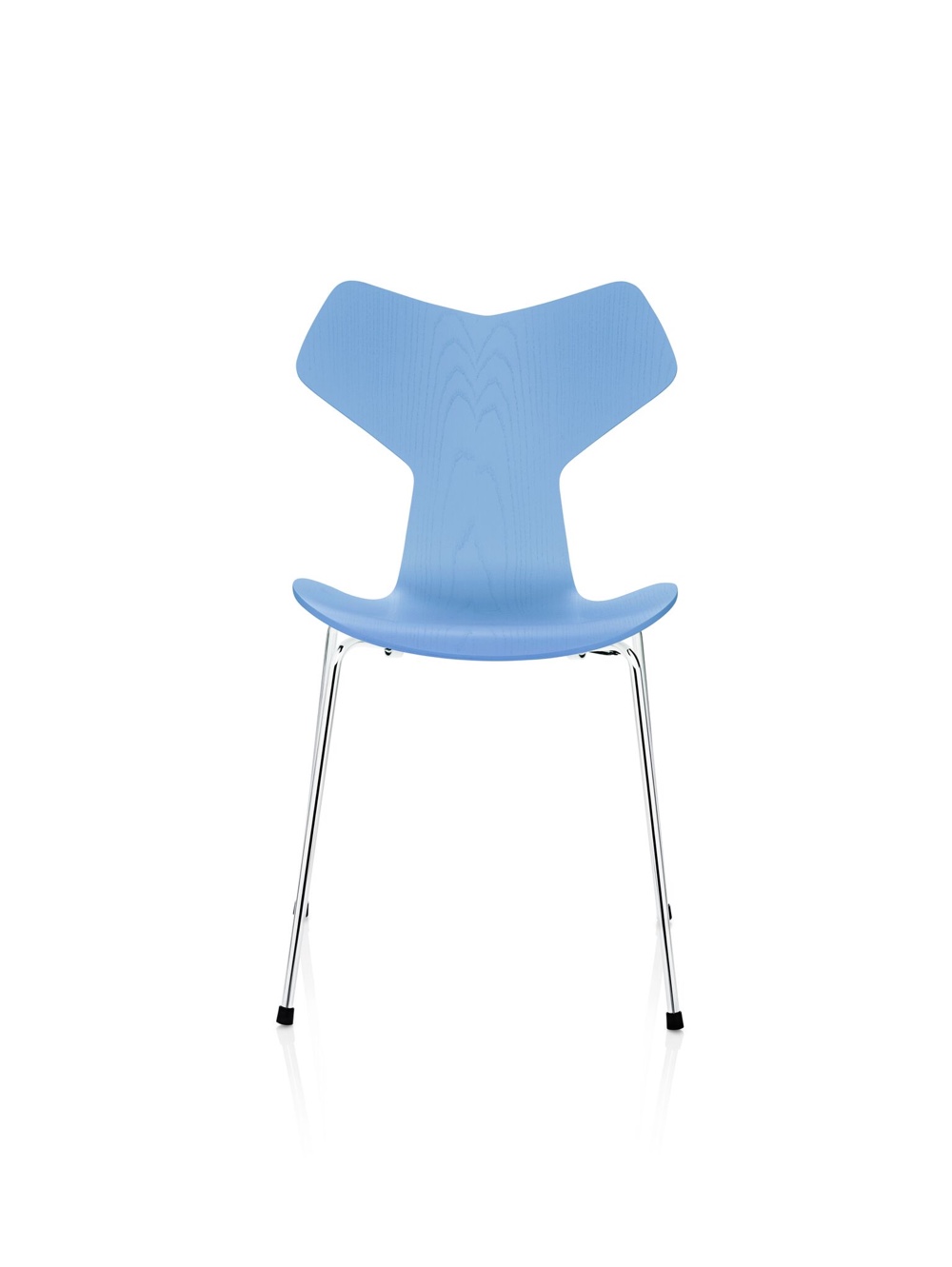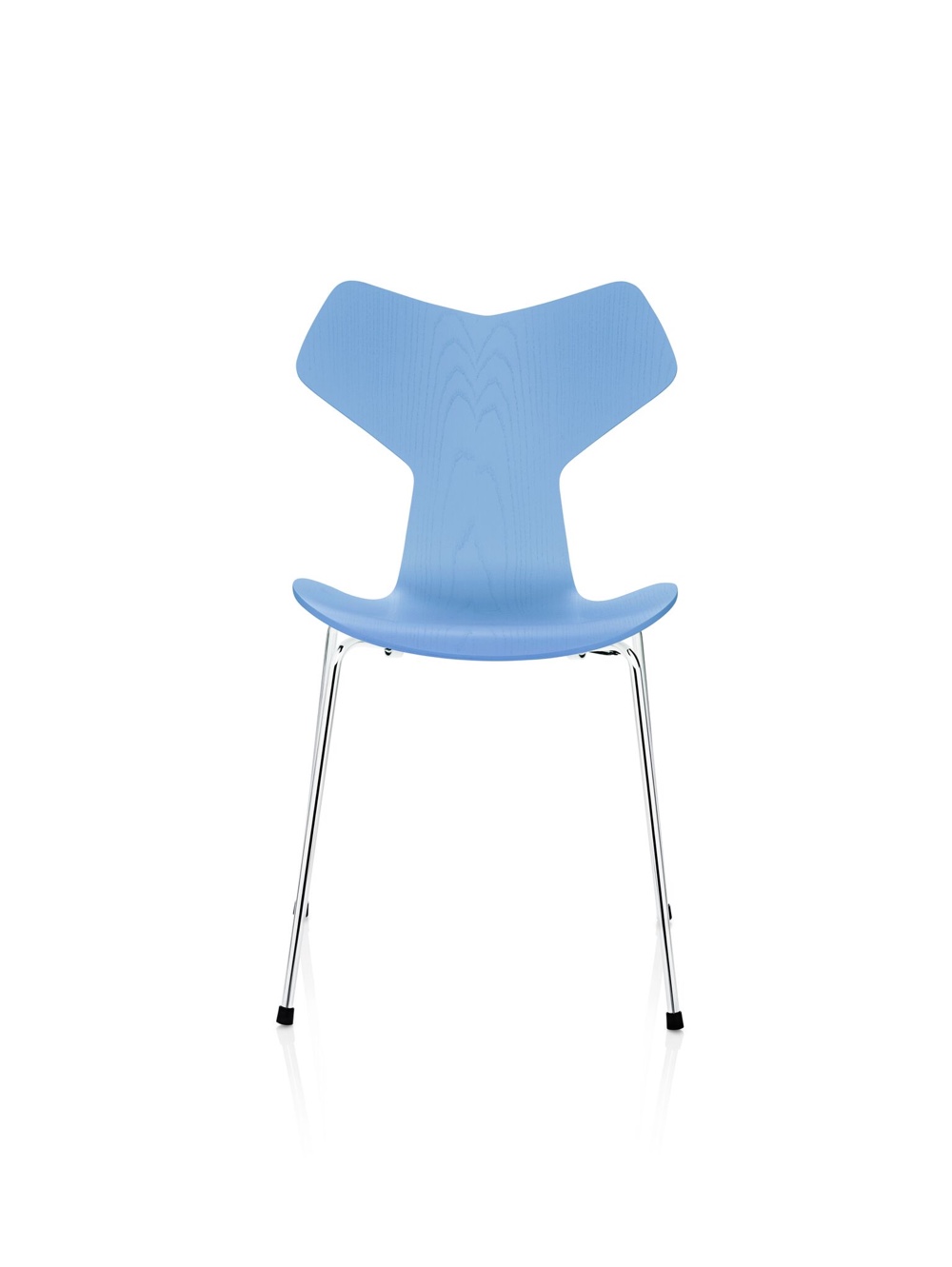 Drop™
The Drop™ chair was designed by Arne Jacobsen in 1958, however its production numbers were limited to exclusive use at Jacobsen's SAS Royal Hotel in Copenhagen (now the Radisson Blu Royal Hotel). Relaunched a little while back by Fritz Hansen, the Drop™ is a small chair brimming with character and charisma. Two new colours have been added to its palette: Burgundy Red and Shadow Grey. Together, these colours endow the Drop™ with a new level of urbanity and poise.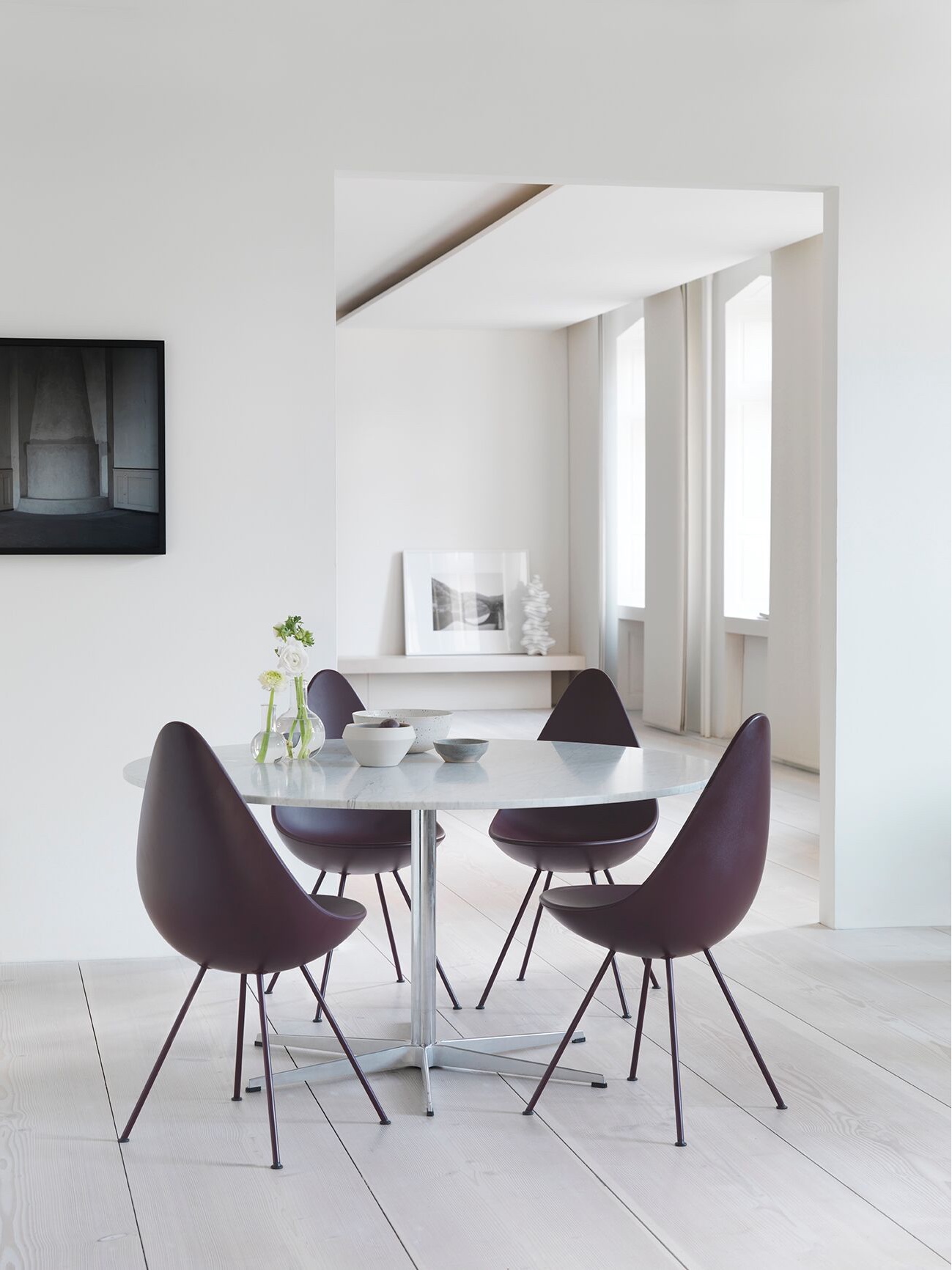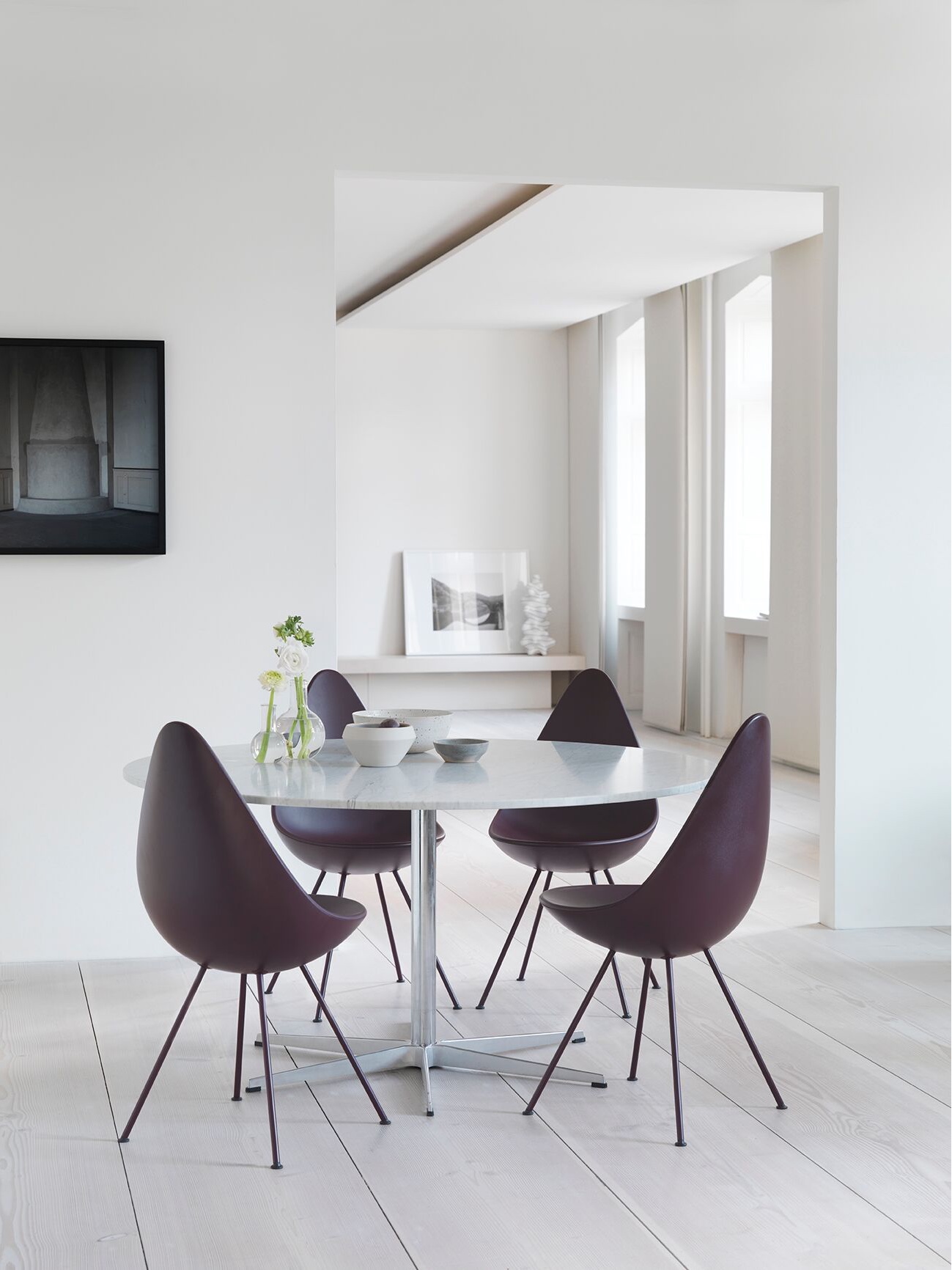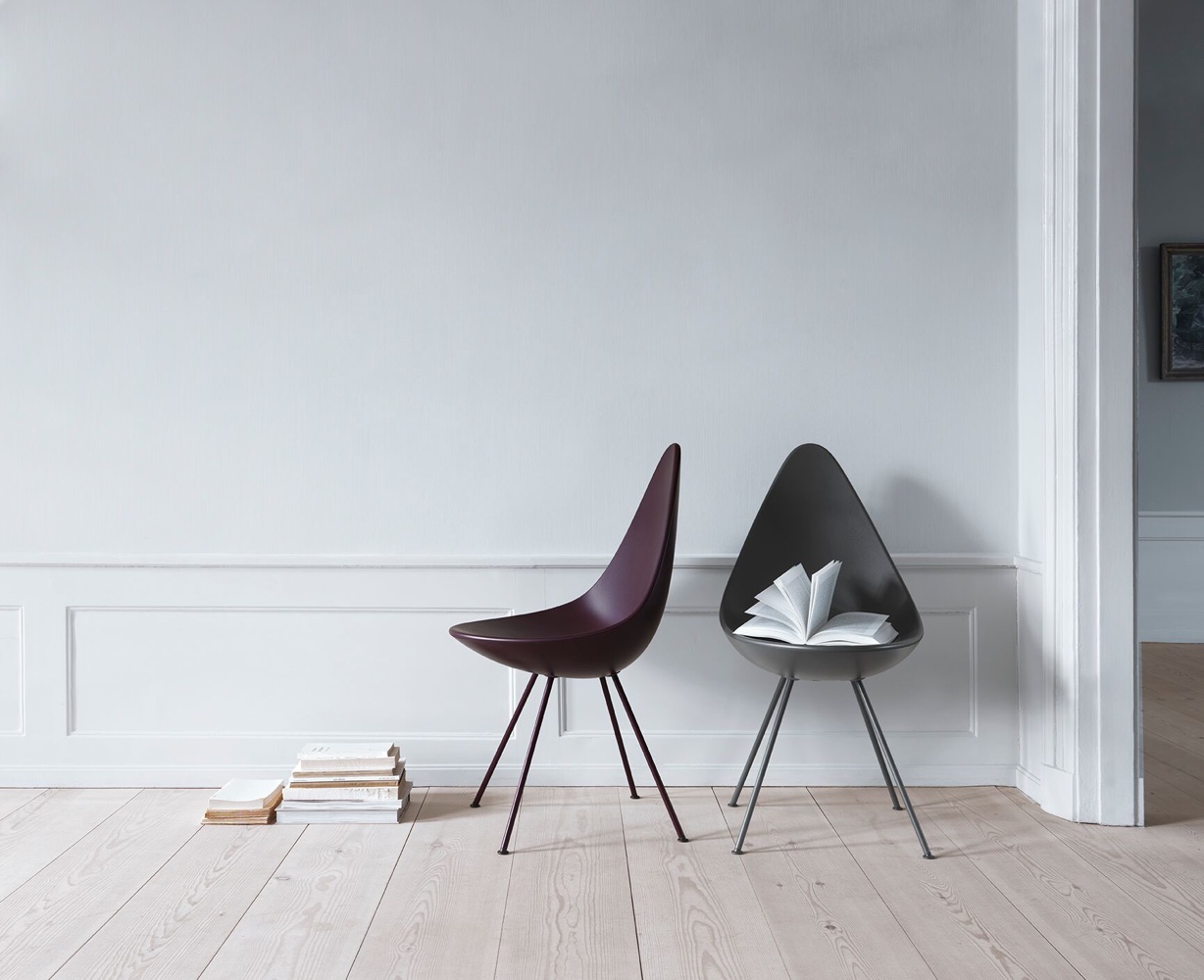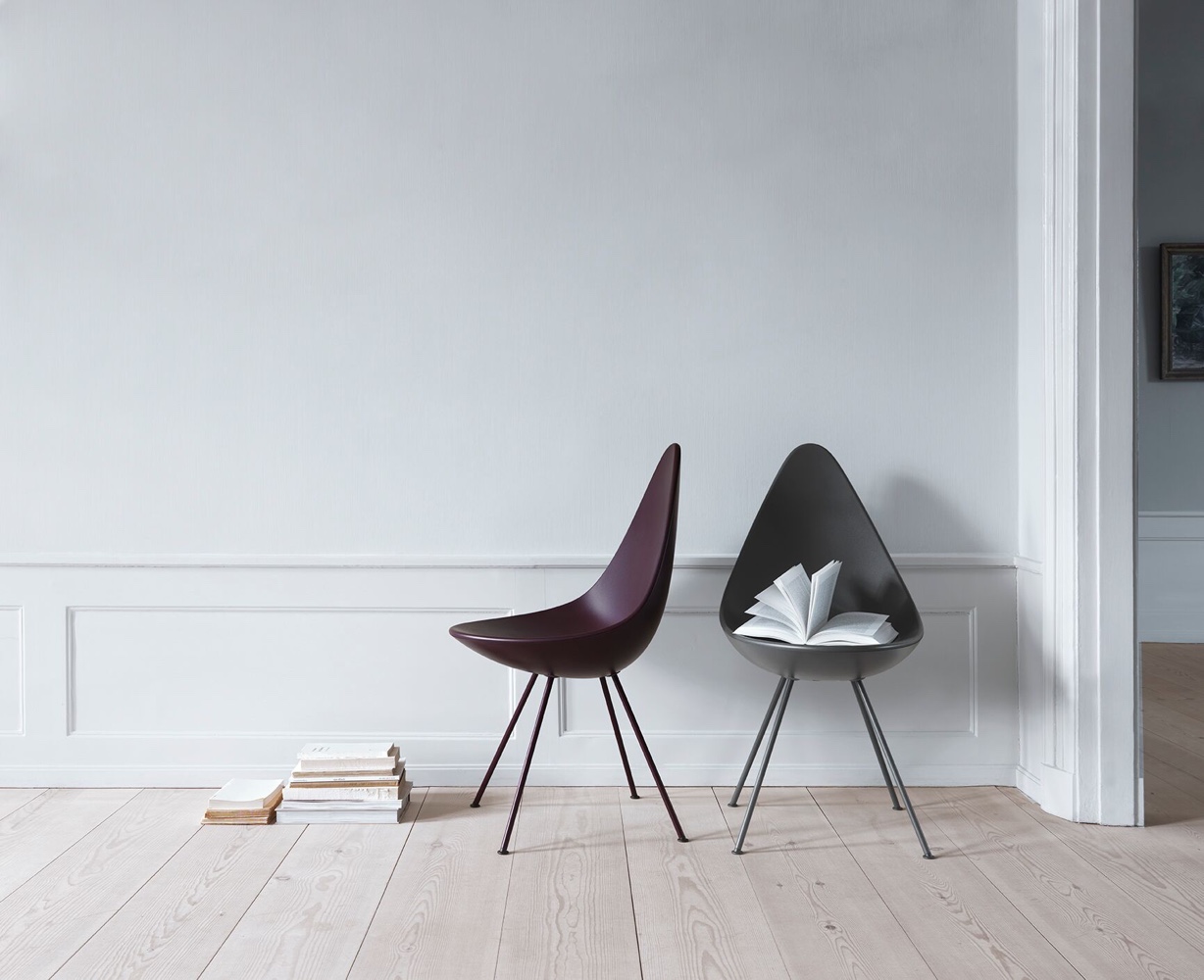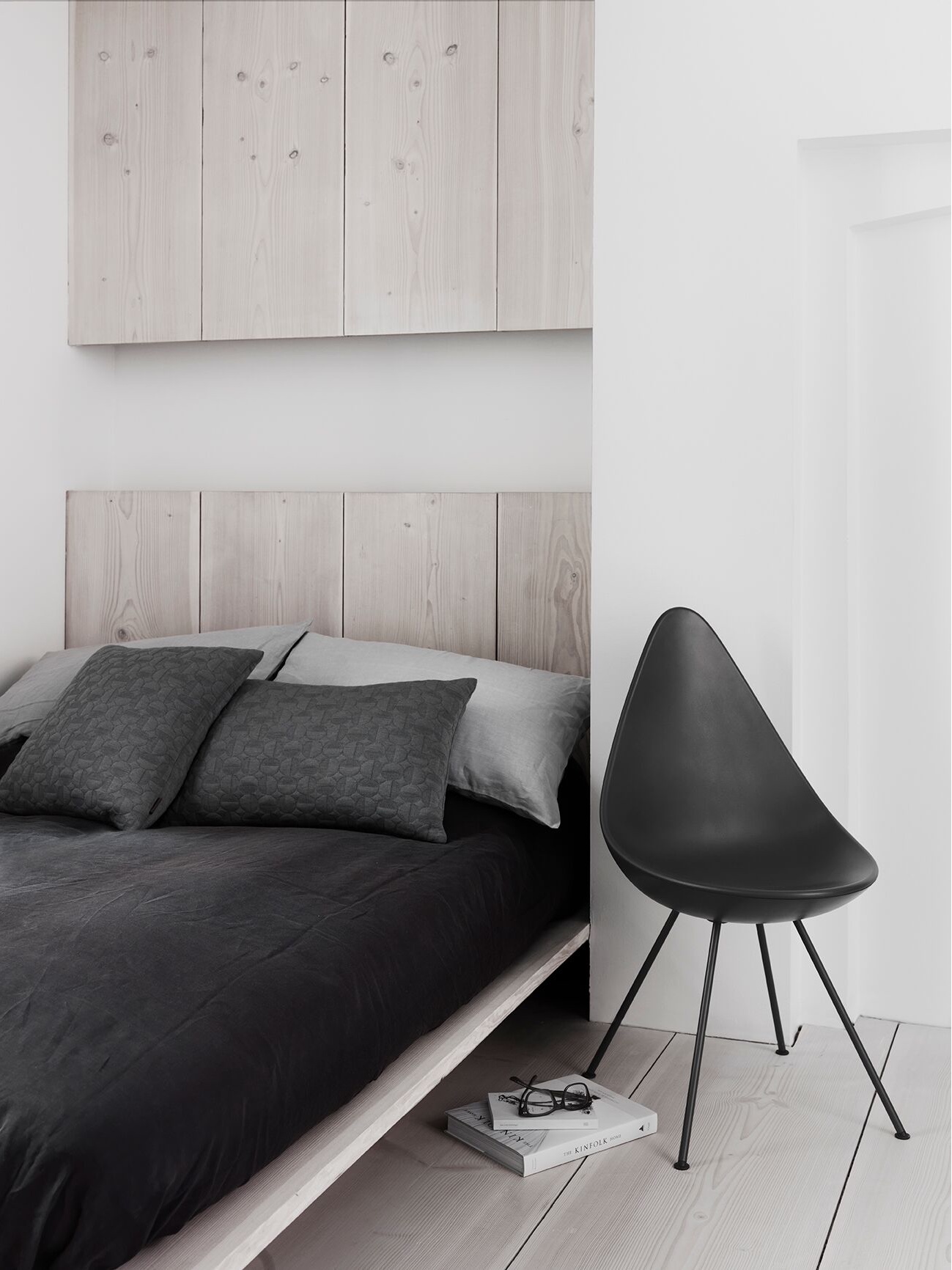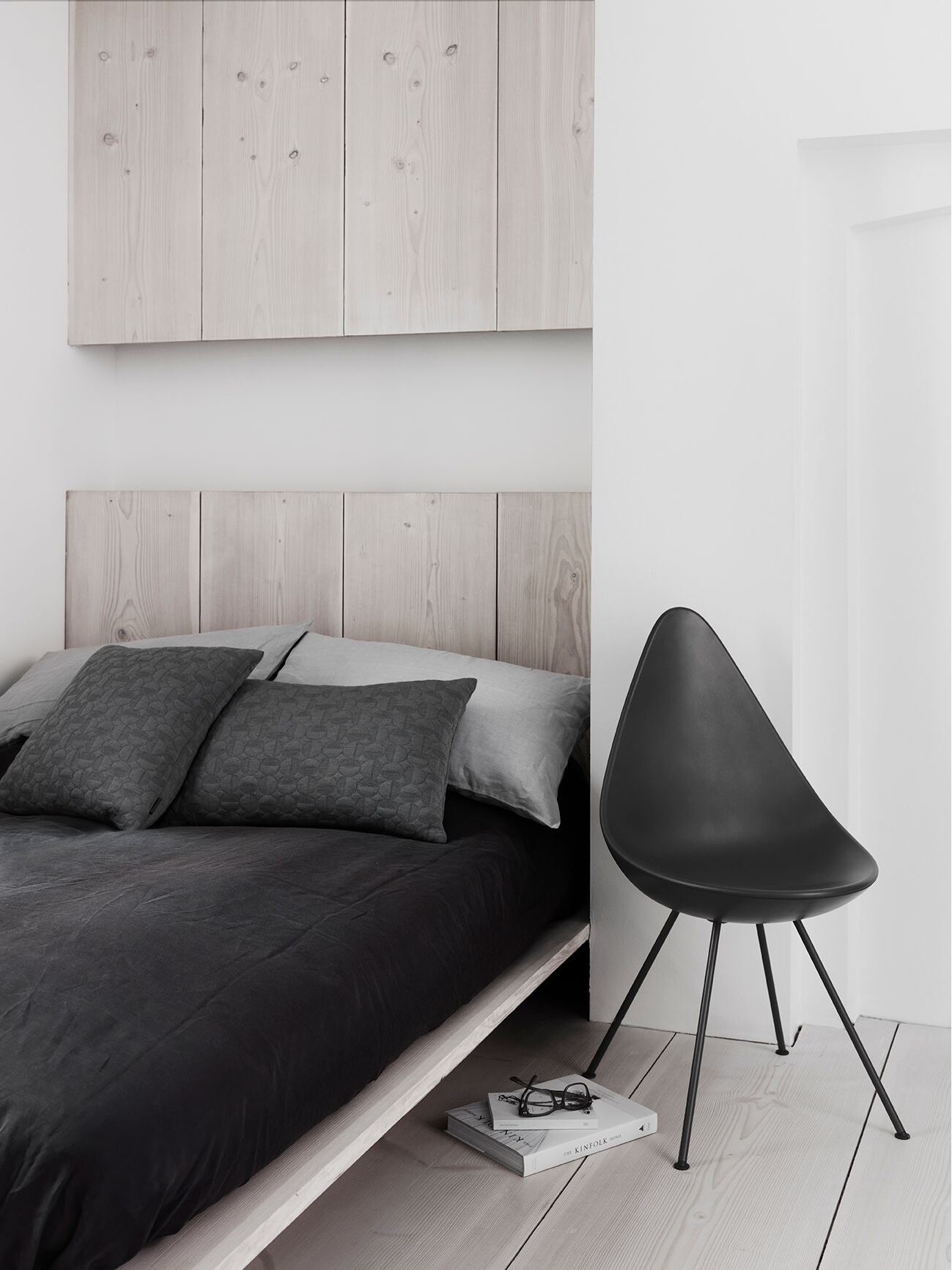 Oxford™ Premium
Designed by Arne Jacobsen in 1965, the Oxford™ chair was created for the professors at St. Catherine's College, Oxford. Synonymous with status and prestige, the chair was part of Jacobsen's all-encompassing extension to the college. Fritz Hansen has now launched a fresh and contemporary edition of the Oxford™ chair, essentially rejuvenating the classic design. A Premium version, upholstered in textile with a range of colours, offers a new reading of the original Oxford™ chair, one that is less formal and upright.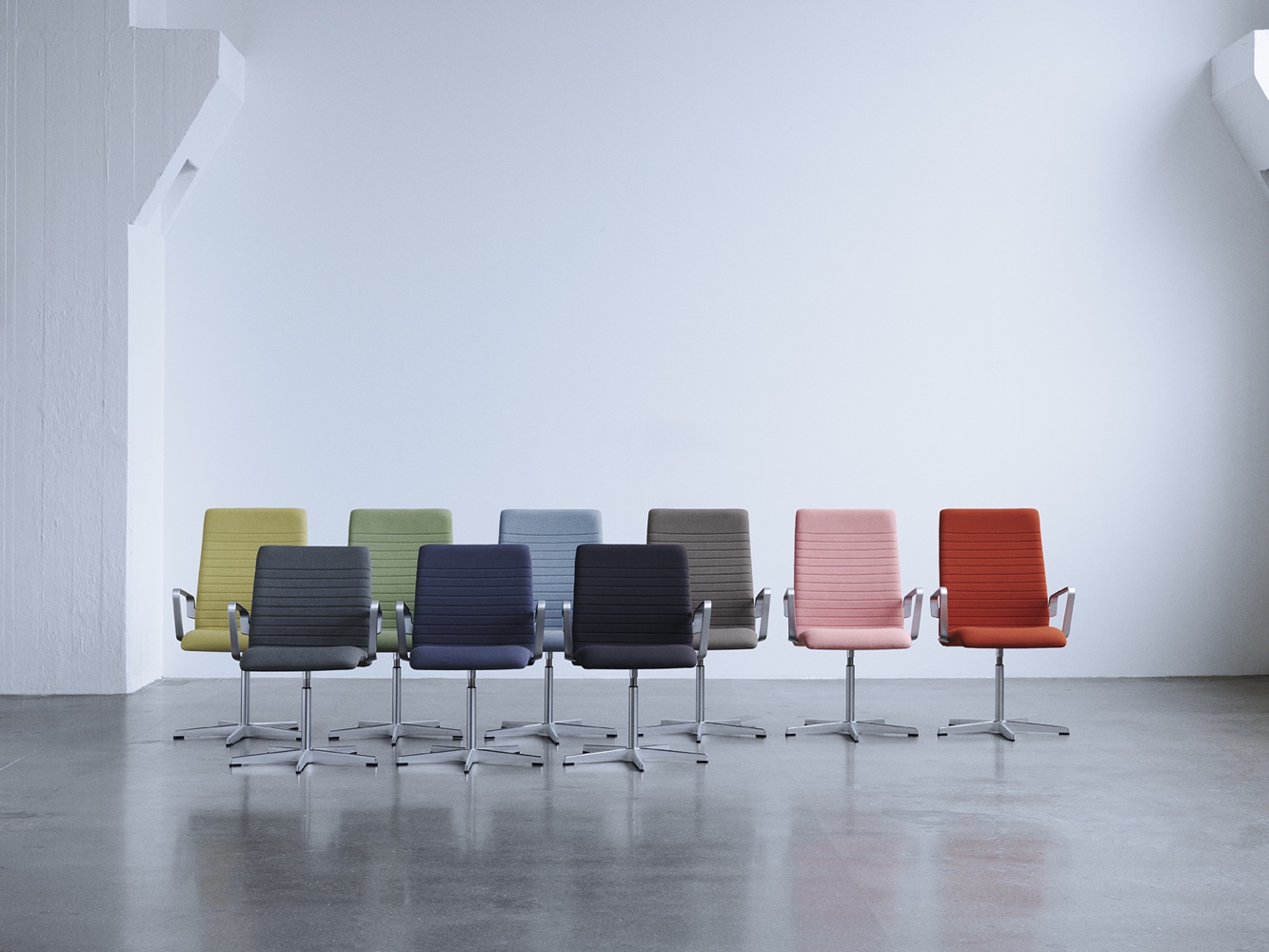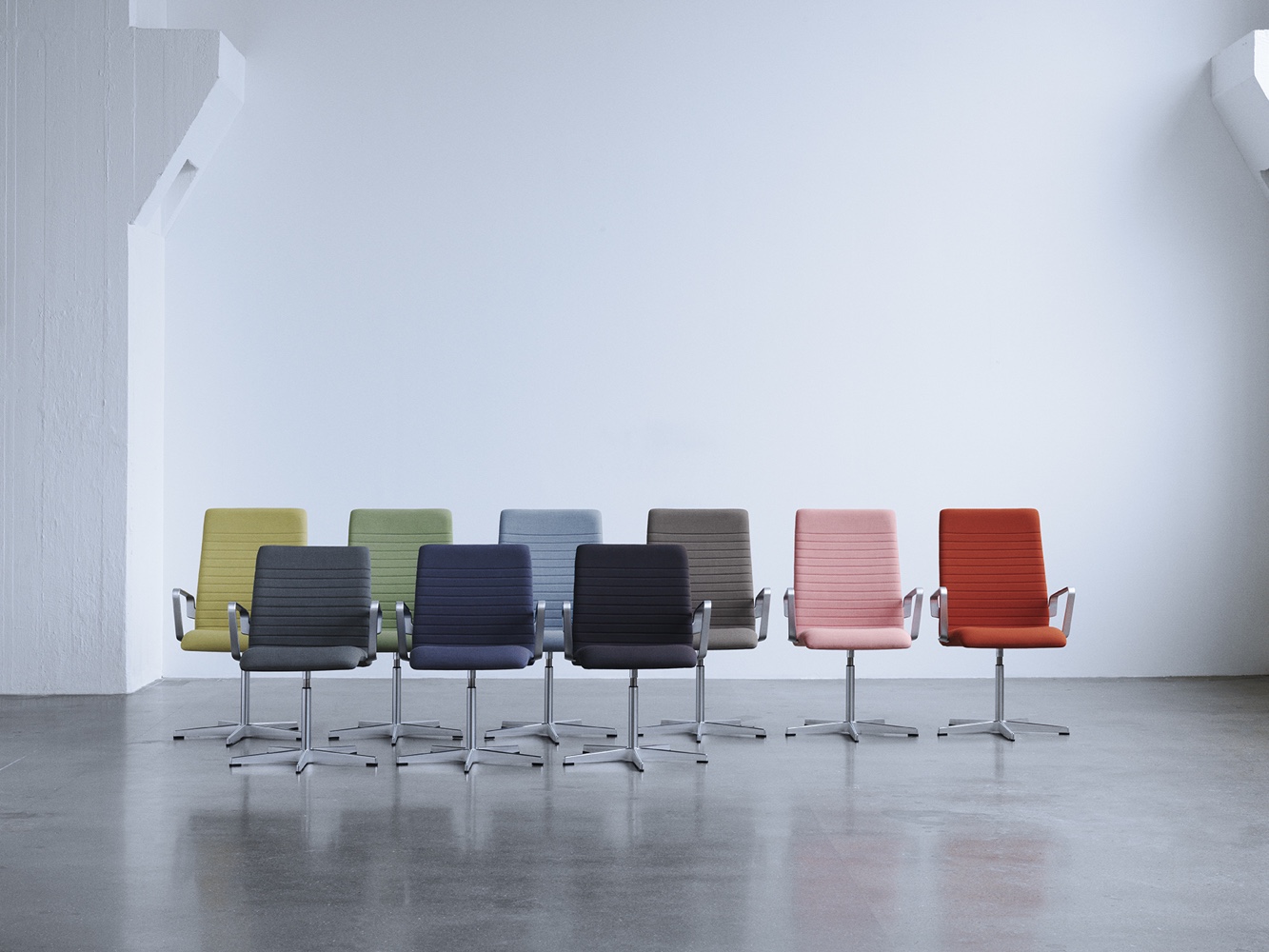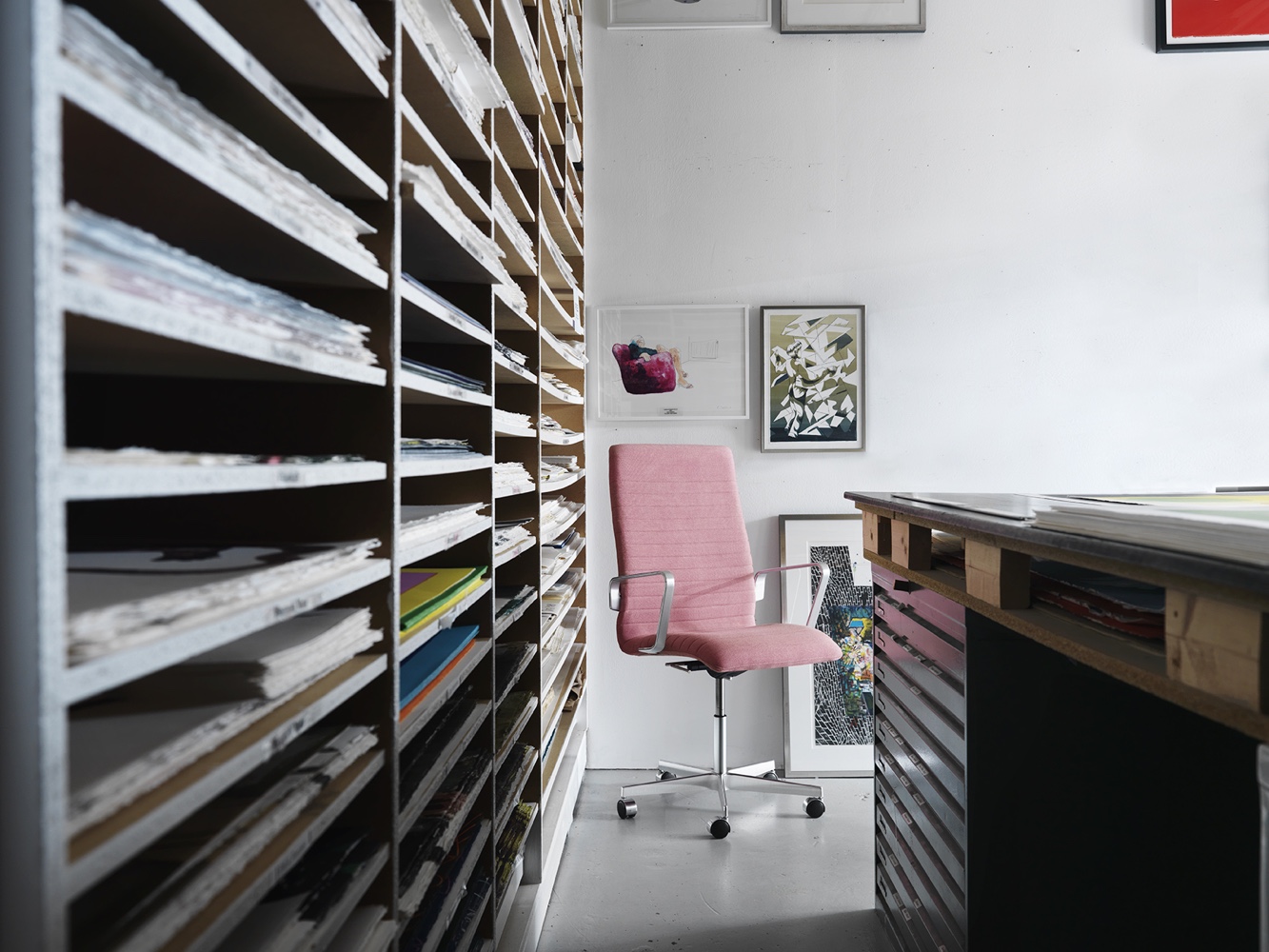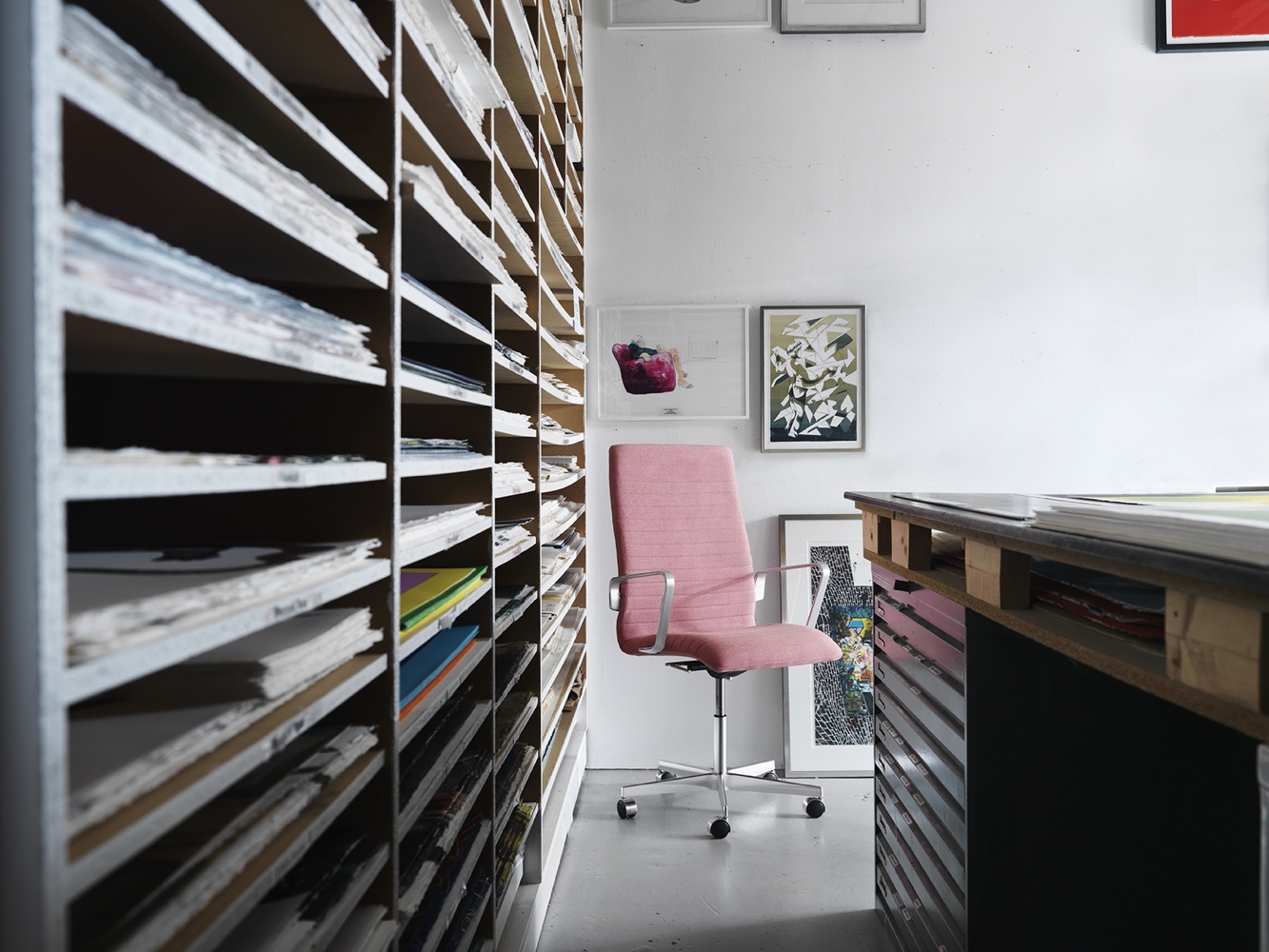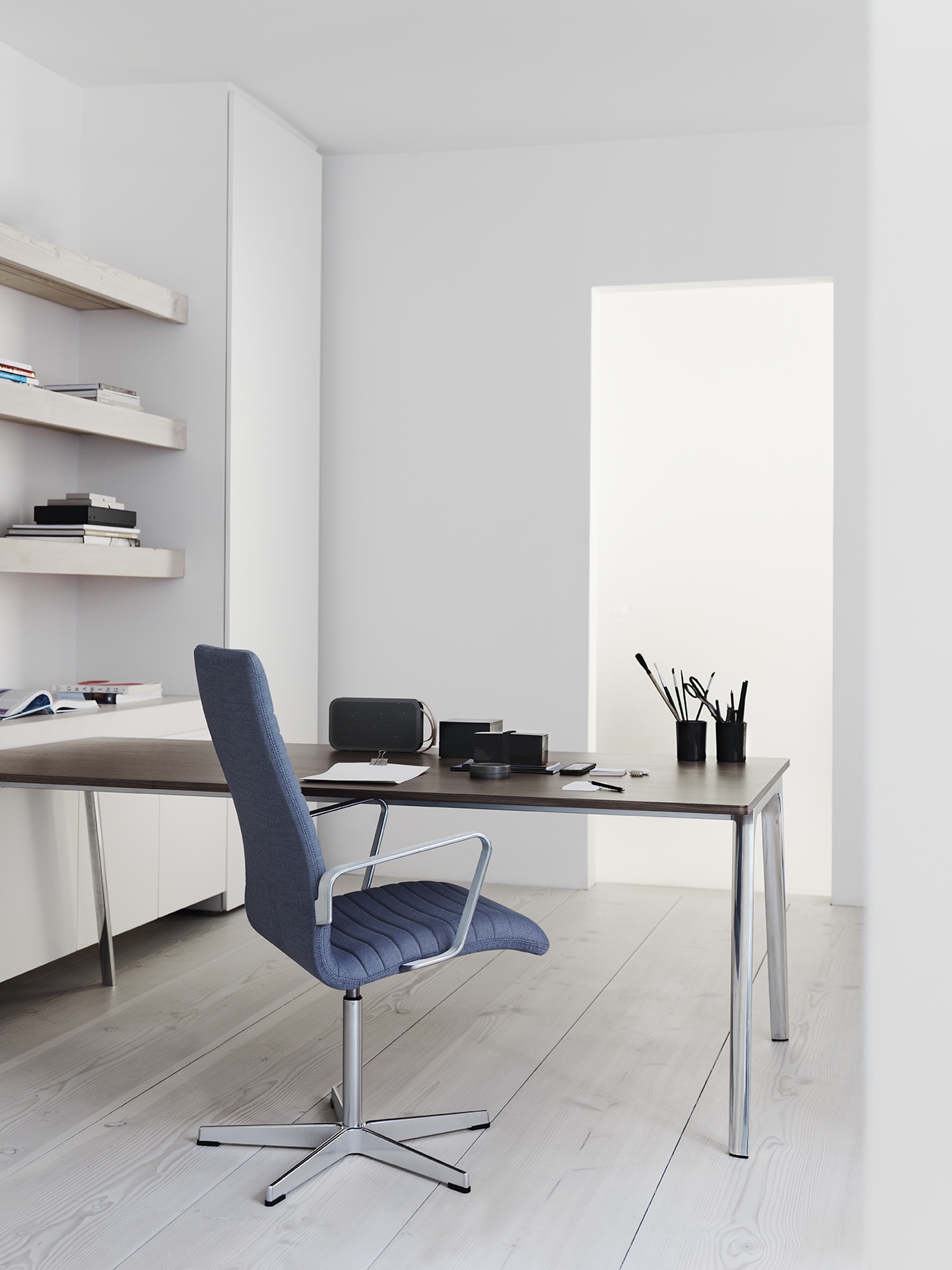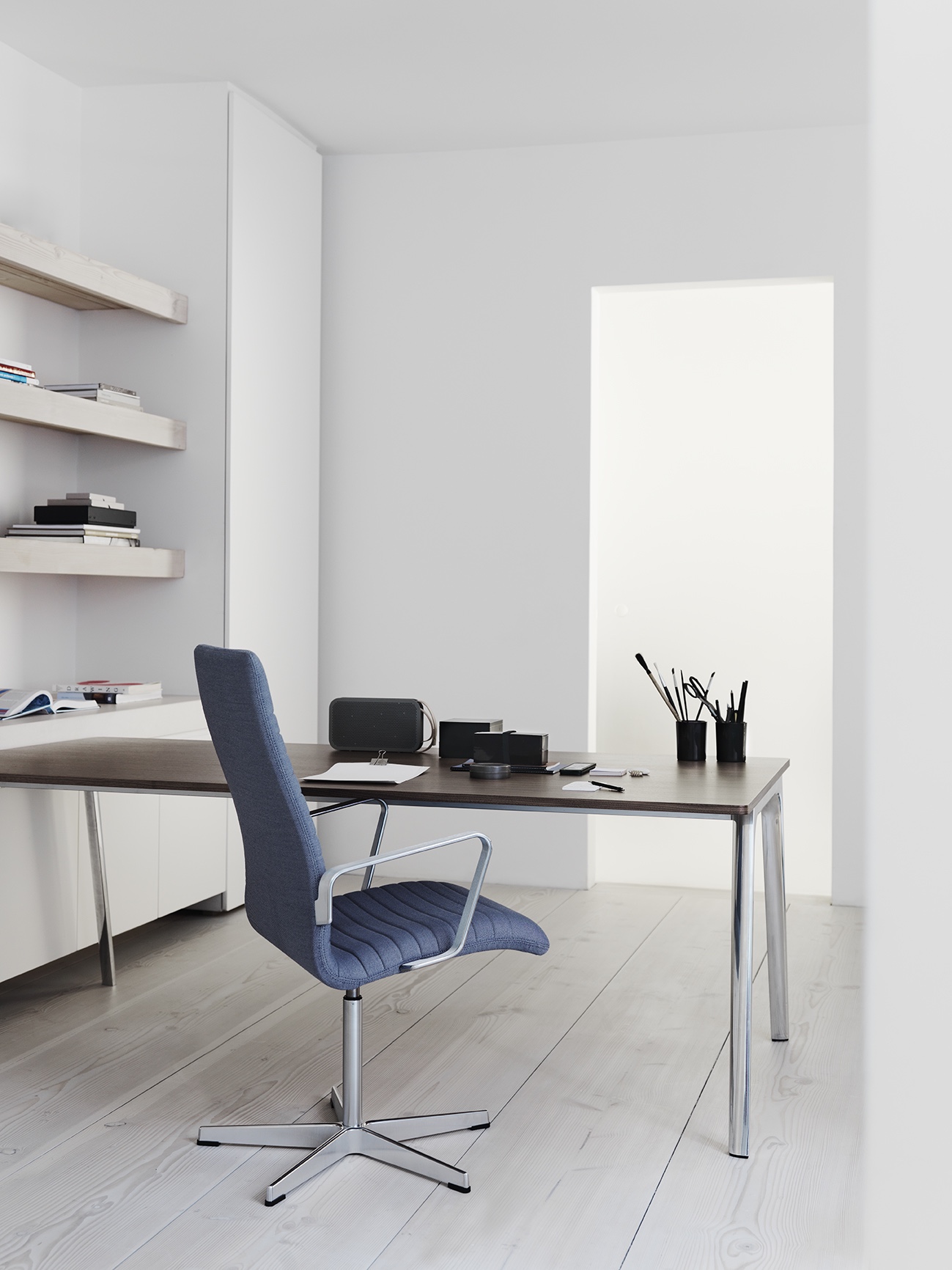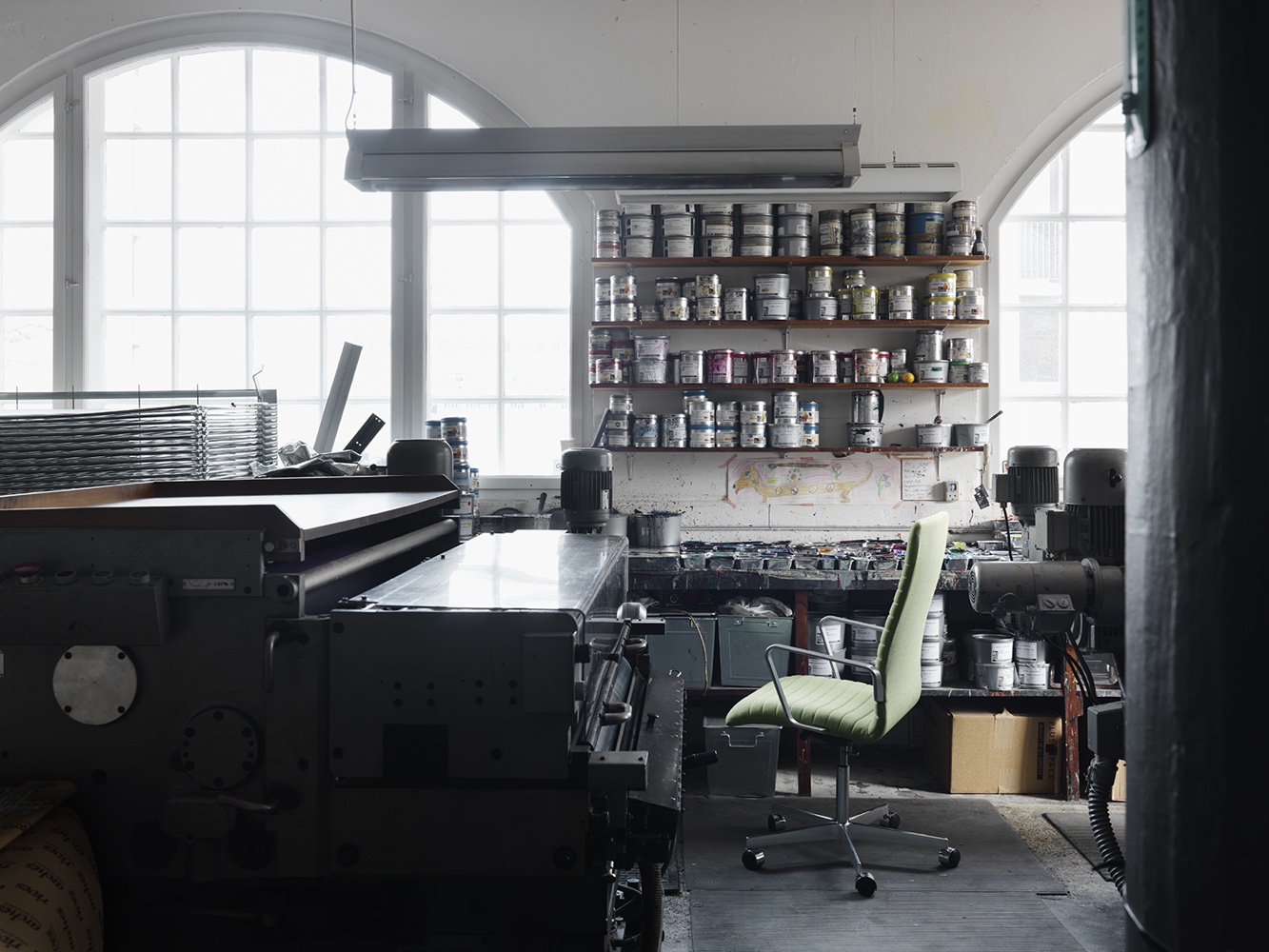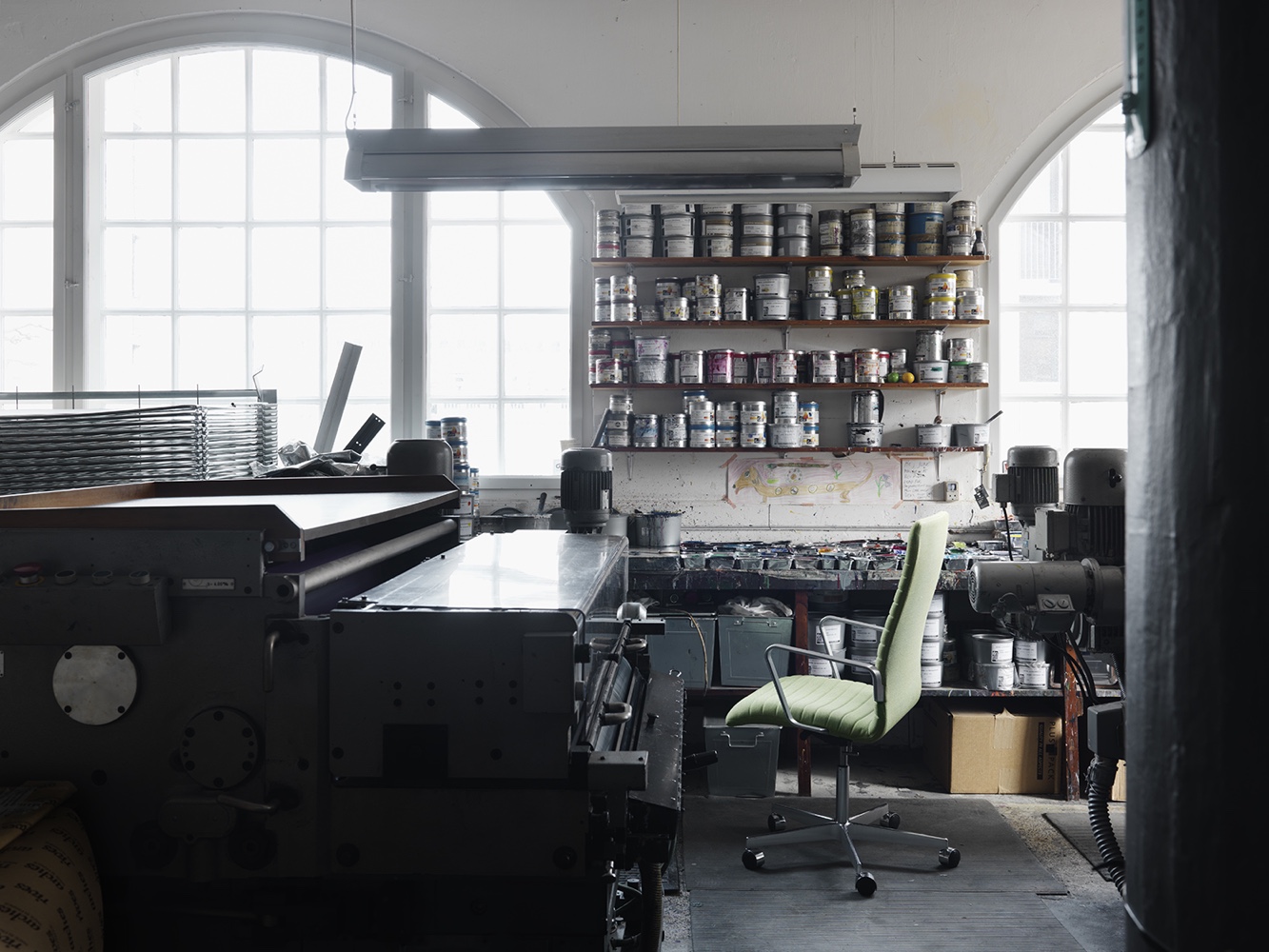 All images © Republic of Fritz Hansen 2016.