The idea of a dream home is different for different folk. Some are happy with the smart urban apartment that lets them get on with their fast-paced daily life. Others want a suburban home that allows them to create a healthier and happier living environment for their family. Then there are those who need a home that is set away from it all and overlooks nature at its undisturbed best. Irrespective of your idea of a perfect home, the kitchen is always the heart and soul of it all. While functionality in the kitchen comes first, there are times when aesthetics ends up stealing the spotlight. And dramatic kitchen lighting does just that!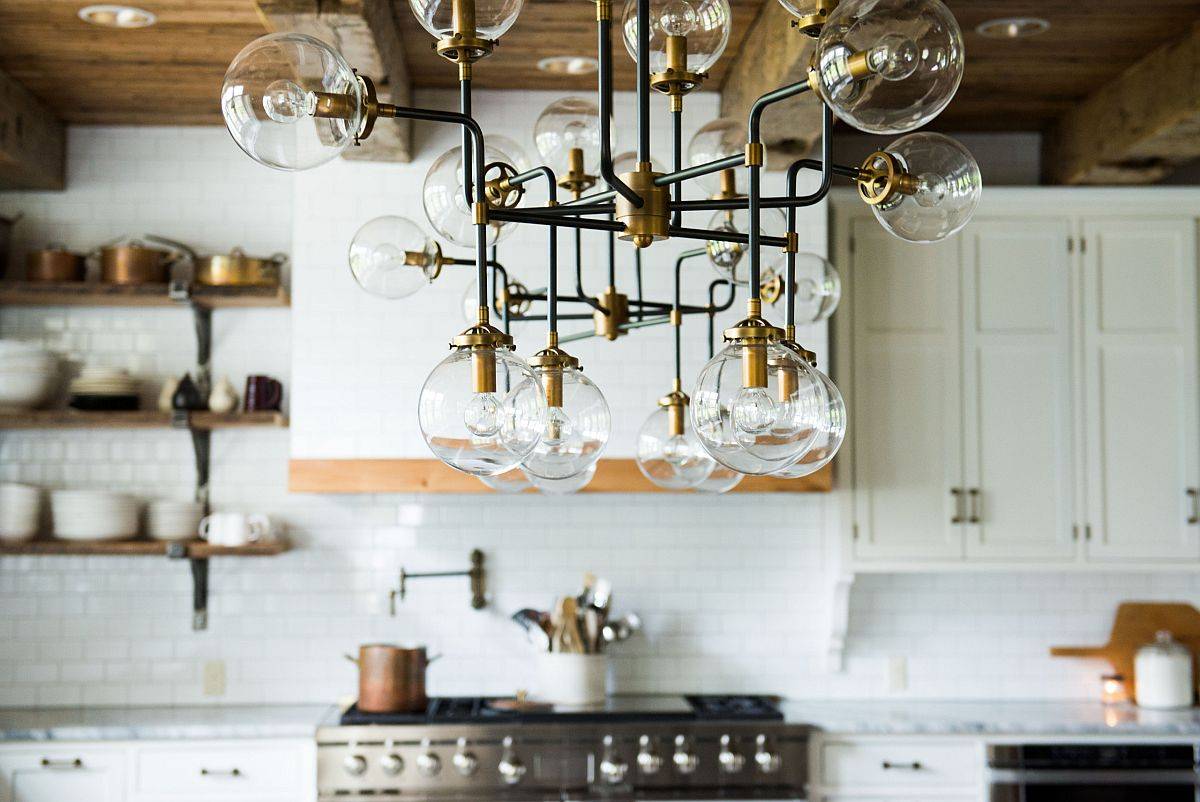 Stone Island and Backsplash
When we talk about kitchen islands draped in stone, it is often the countertop surfaces that we refer to which are clad in marble or other natural stone finishes. Yet, this fabulous kitchen with a stone archway and Cristallo Quartzite kitchen island goes beyond that as it embraces stone coupled with some dazzling lights. The custom island with backlit LED light panels and a backsplash to match brings the 'wow factor' to this space.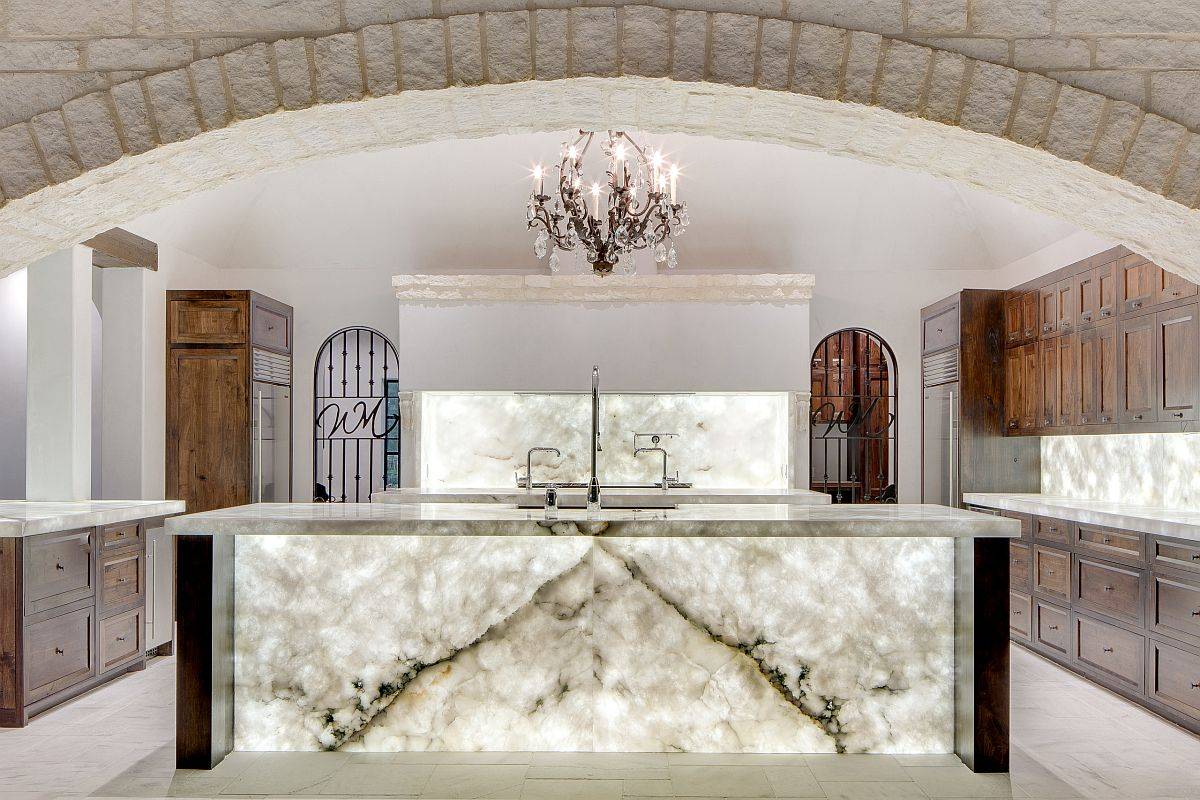 Natural and Artificial Lighting
When we talk about dramatic lighting for the kitchen, most readers tend to perceive it as 'artificial lighting'. And while this is true in most cases, a blend of natural light and unmissable drum pendants in black make a big impact in here. Skylights are a great way to light up the kitchen during daytime, save energy and still bring a unique appeal to the space without relying solely of artificial lighting sources.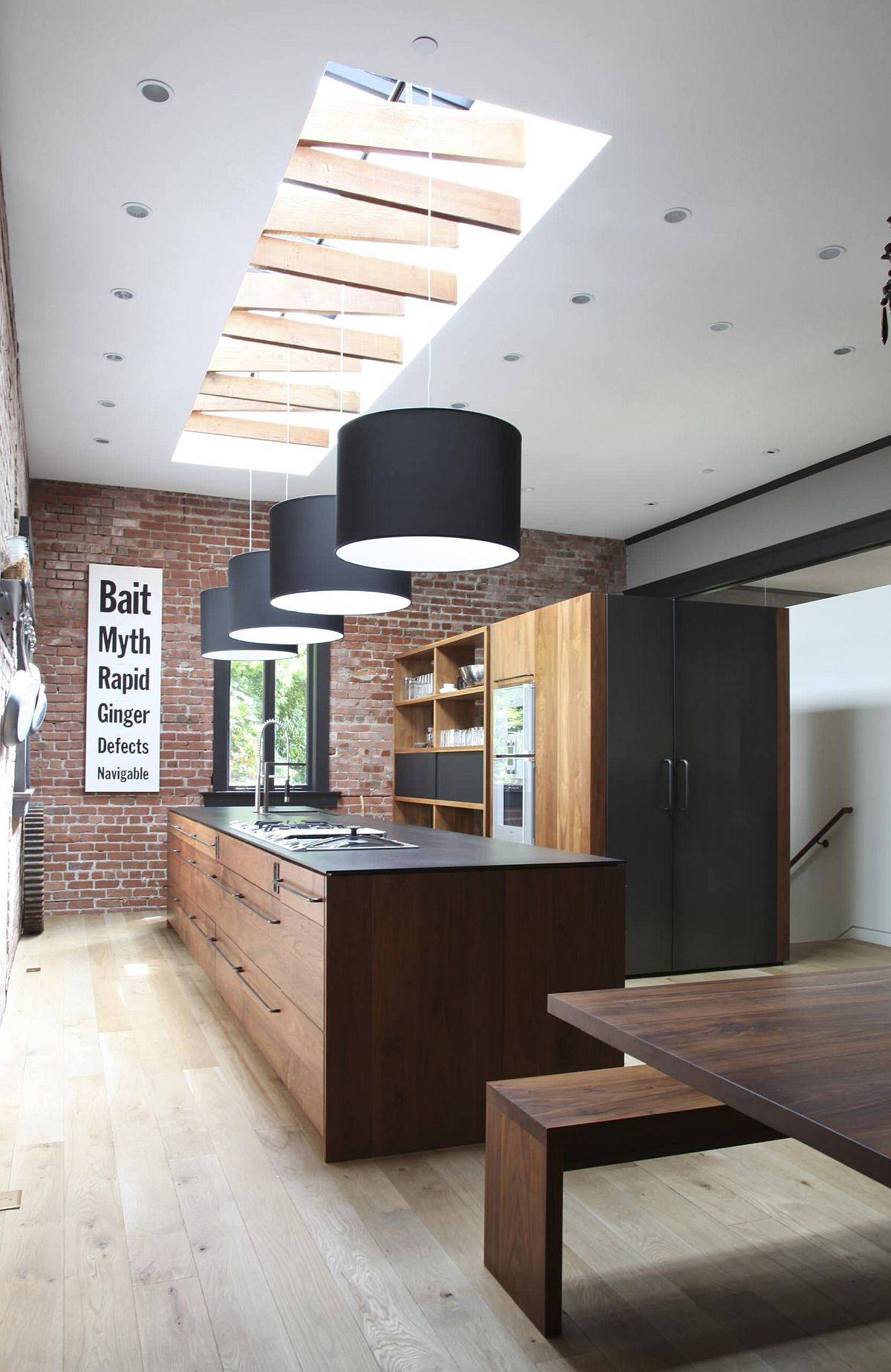 Pattern and Color Added to the Mix
This New York kitchen in white showcases how you can turn a couple of eye-catching pendants into the defining features of the kitchen. The neutral backdrop, curated accents that complement the hue of the large pendants and pops of color here and there that still allow the lighting fixtures to make the biggest impact are all small cogs of this picture-perfect modern kitchen. Dashing green and ample pattern added to the mix…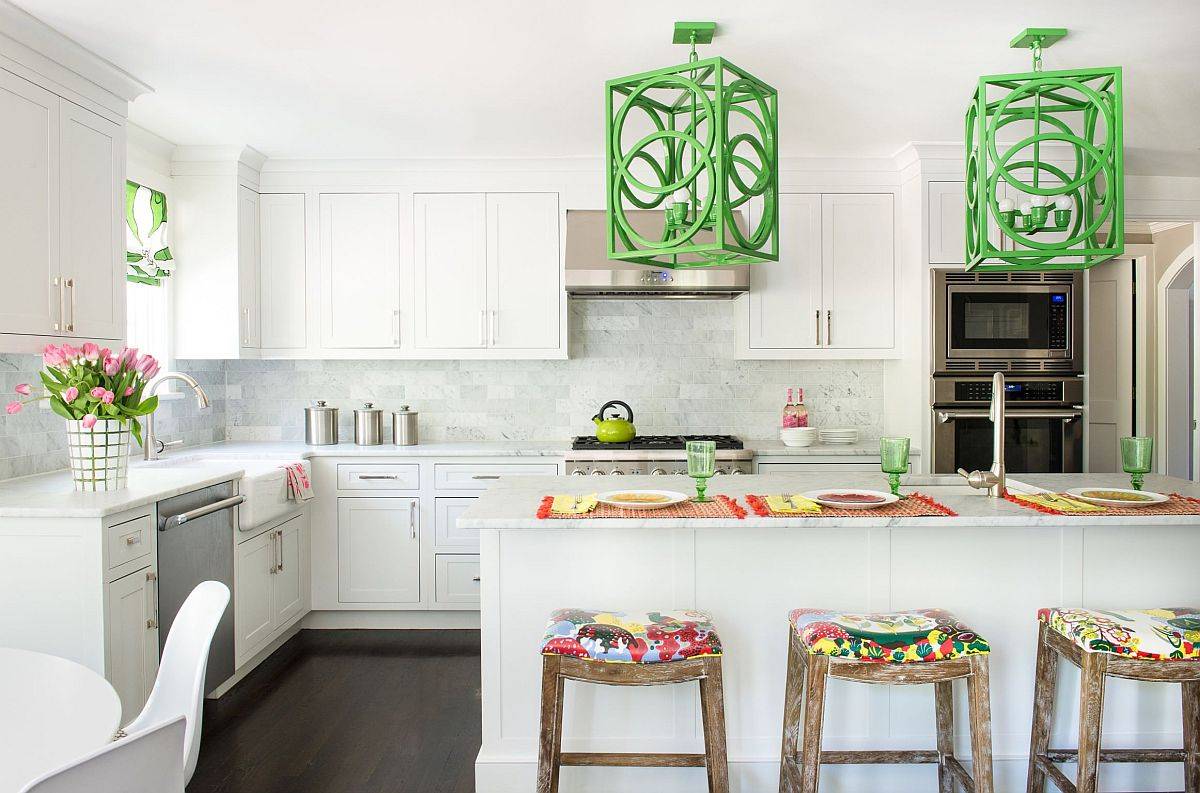 Industrial and Awesome!
A kitchen with brick wall backdrop, concrete countertops and unabated industrial charm is the perfect place for lighting that is both understated and striking. That is just what you get in here even as you have a smart and sensible island at the heart of it all.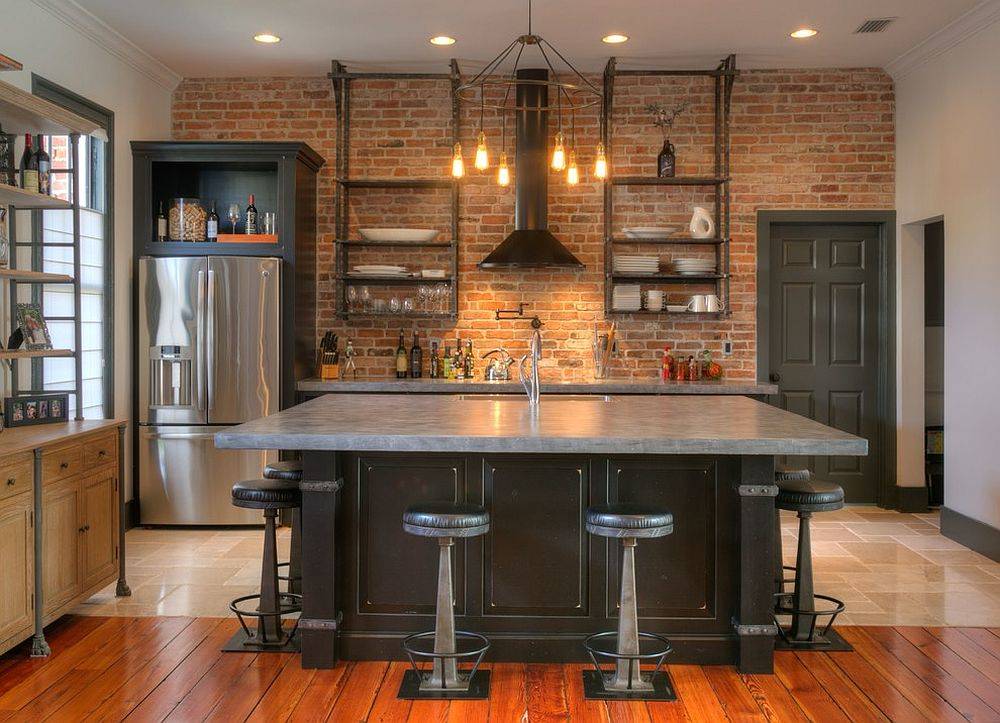 Lighting that is Eye-Catching
For kitchen lighting fixtures to make a substantial impact visually, one need not always take the spectacular route. In the contemporary, small kitchen, adding bright and large pendants above the kitchen island or counter while keeping the backdrop neutral works just as well.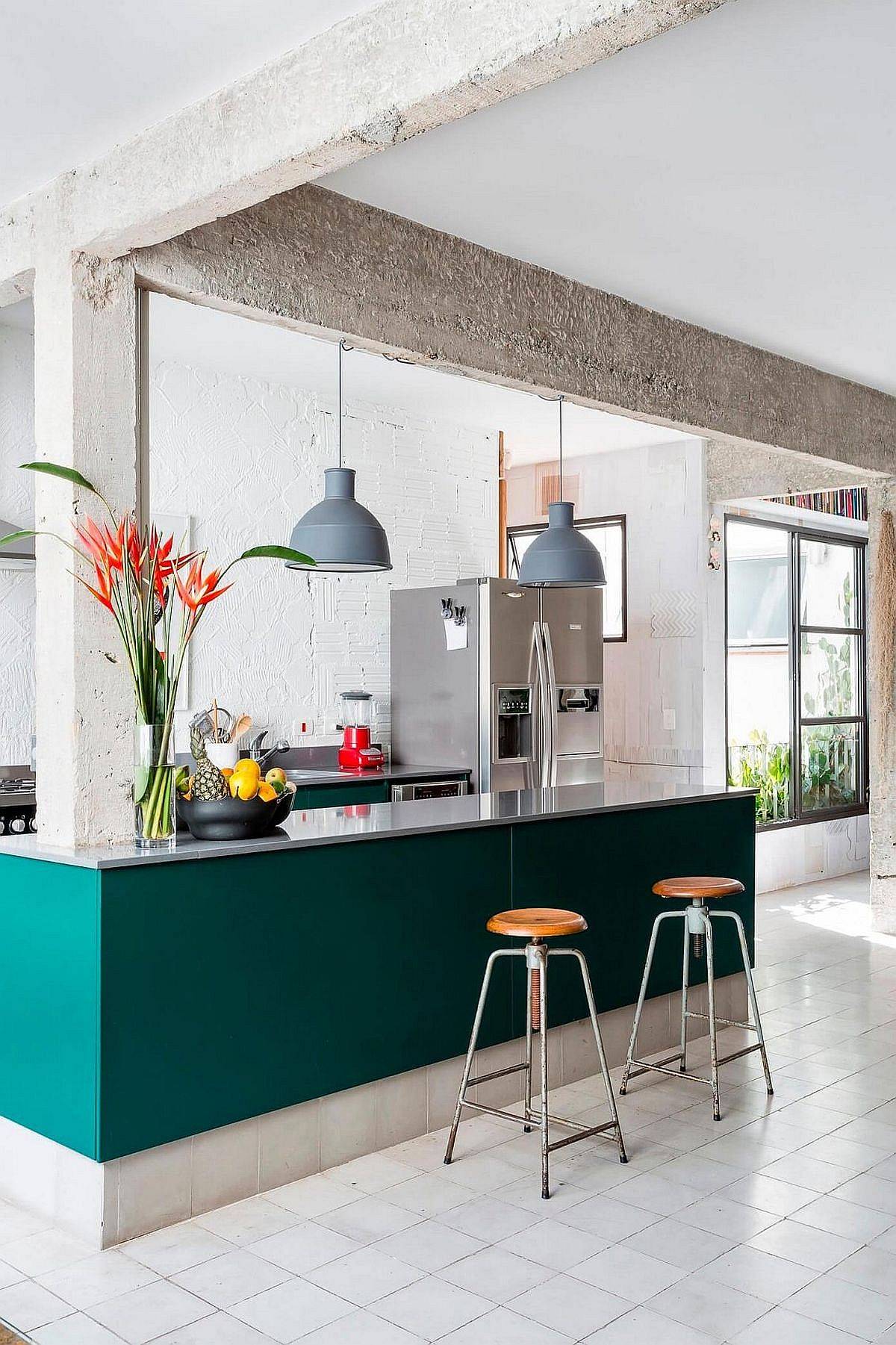 LED Strip Lights
LED strip lights have transformed kitchen ambiance in many hoes across the world. They are easy to work with, do not require major changes in kitchen layout and transform even the most mundane of backdrops into a brightly lit masterpiece. The modern kitchen in black with wood floor and brick wall is the perfect example of this.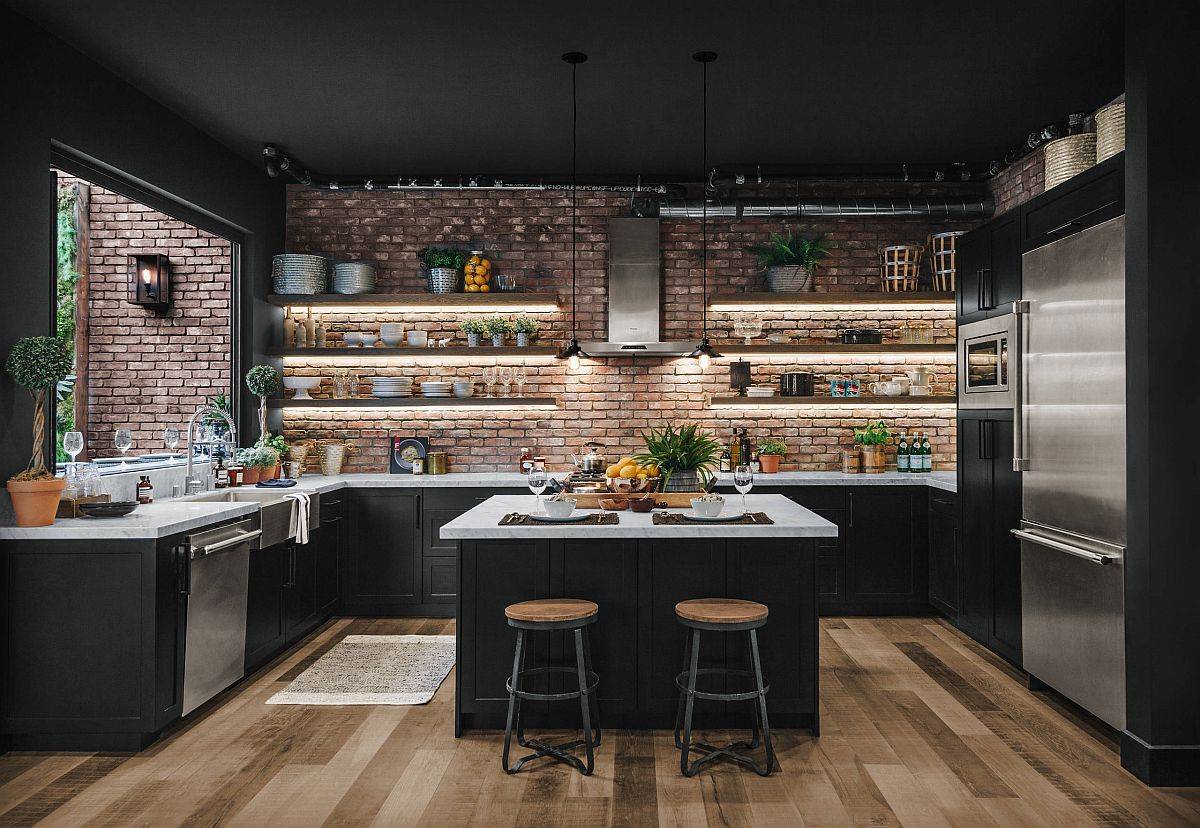 A Surreal Visual
It is once again LED strip lights that add a bit of magic to this modern kitchen as they turn the modest island into one that seems to slightly float above ground in a magical fashion! Creating this look is easy and economical and it definitely transforms the ambiance in the kitchen.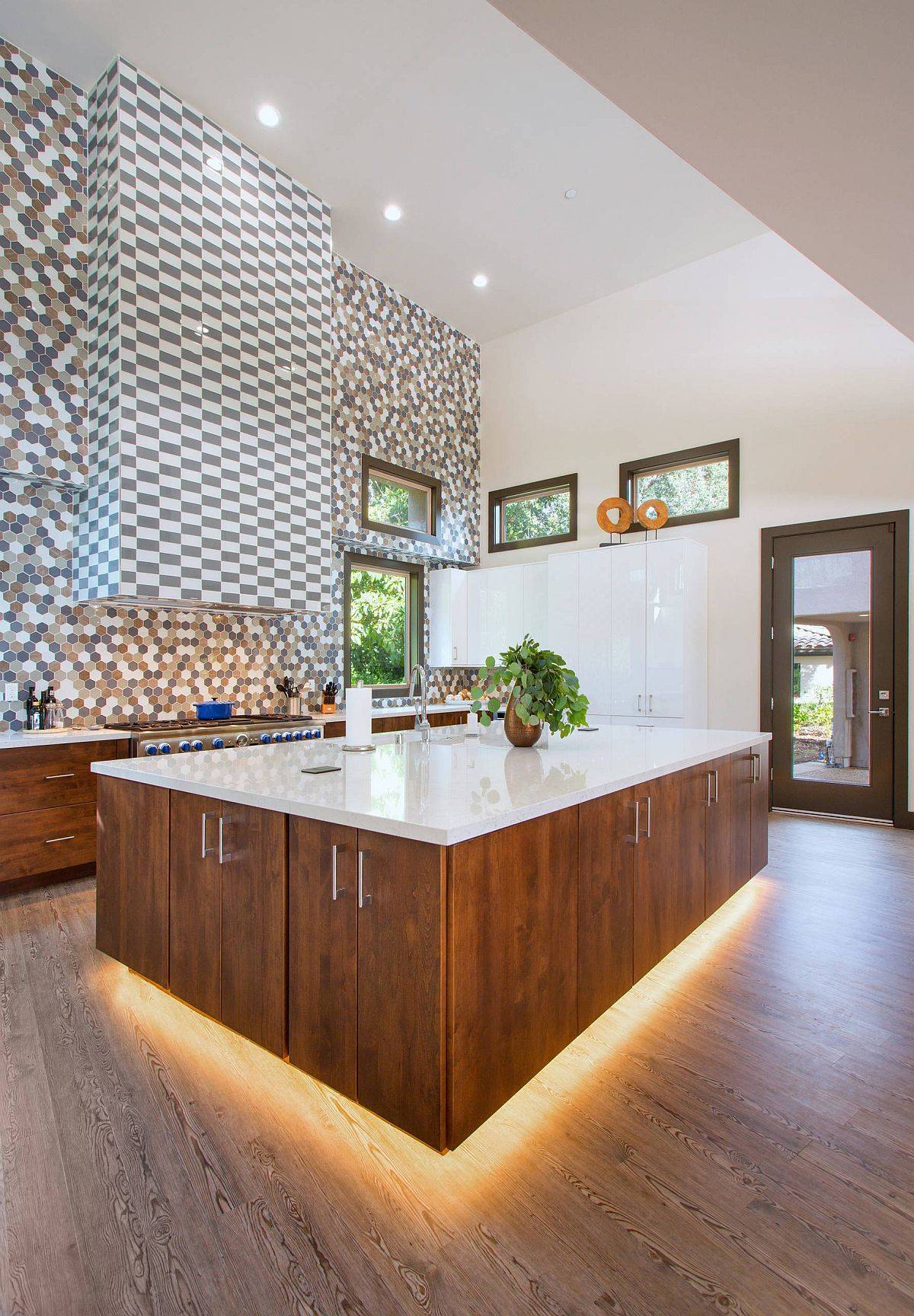 Open up the Kitchen
There are times when all you need to do is open up the kitchen to the world around it for a grander presence. Corner windows, floor-to-ceiling glass walls, skylights and more; you can choose the way in which you do it depending on the scenery outside and privacy you require.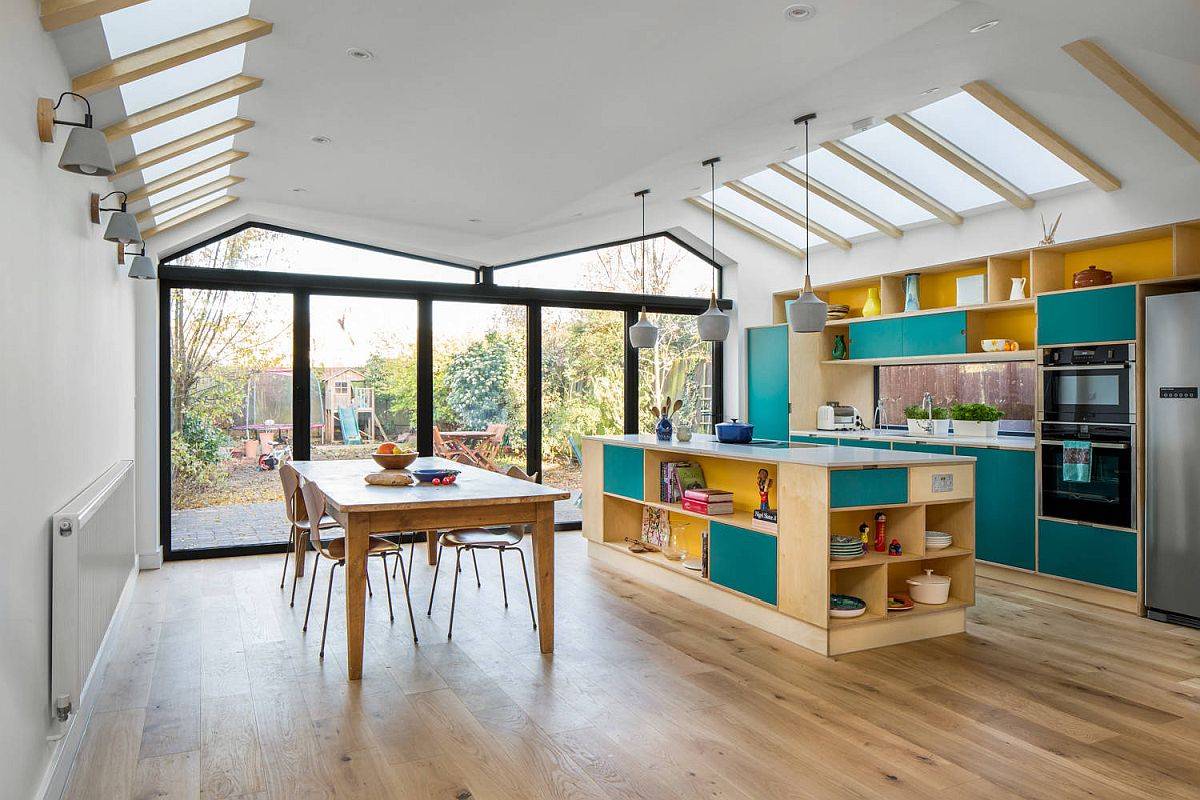 Something Spectacular!
Finally, just in case you were looking for a really spectacular idea that does not feel 'quirky' and maintains a certain degree of sophistication, we bring to you the back-lit Onyx kitchen island. Its magnetic yellow presence in this contemporary kitchen trumps everything else with ease.