Halloween is one of our favorite times of the year here at Decoist, especially since design bloggers are busy creating a slew of amazing, festive projects that celebrate fall's most fun holiday! Have you been keeping up with the amazing vignettes, pumpkins and foodie concoctions? In today's roundup you will only find brand new Halloween DIY project ideas from this year. They're fresh, they're beautifully executed, and they're perfect for design lovers. Plus, they reflect some of this season's biggest trends, from the pink revival to the power of gold accents. Read on for a BIG dose of creative inspiration…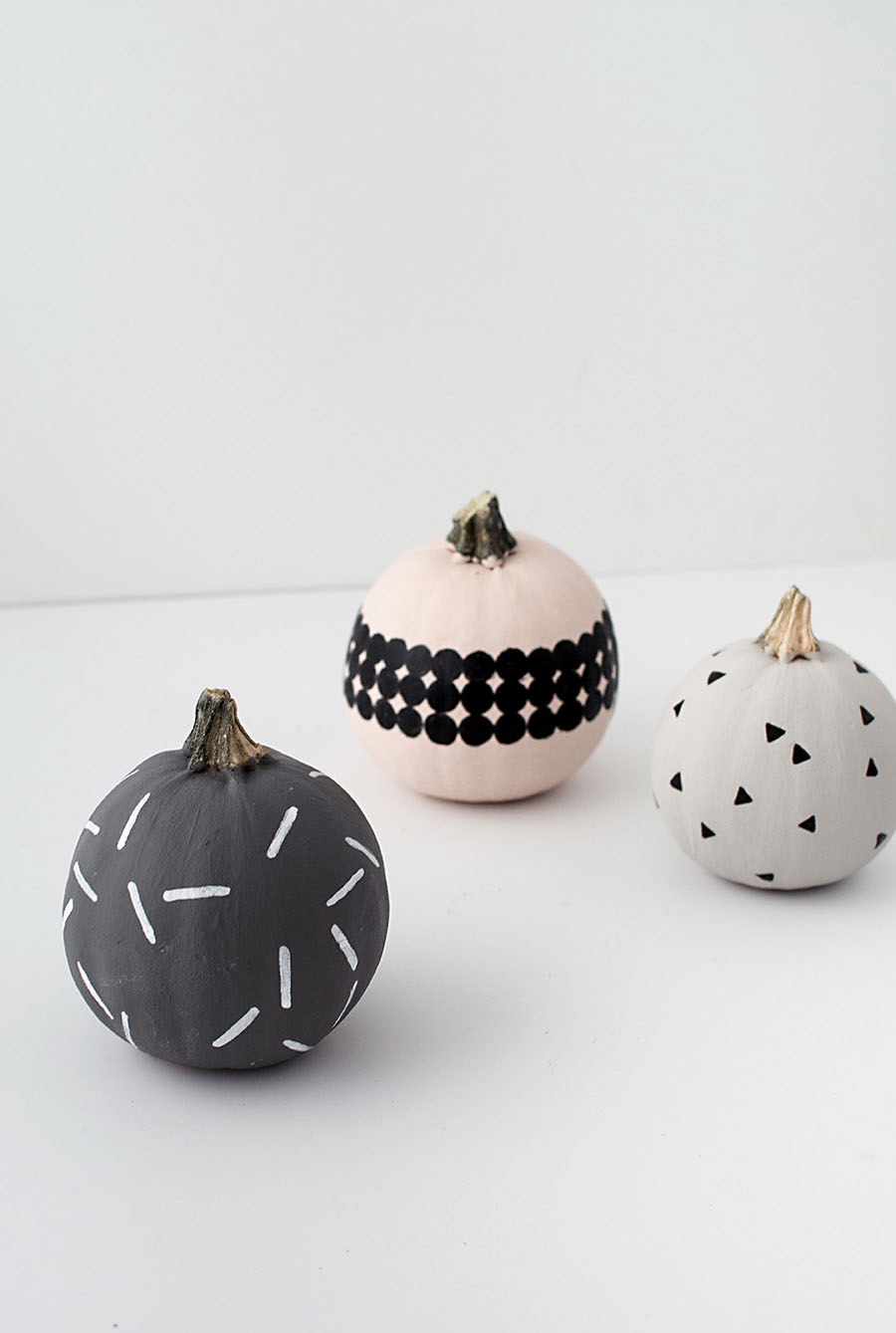 Setting the Stage
First up: a trio of DIY projects that will help you set the stage at home for a spooktacular Halloween. In fact, these Spooky Cheesecloth Ghosts from Say Yes are gauzy and eerie while still remaining in kid-friendly territory: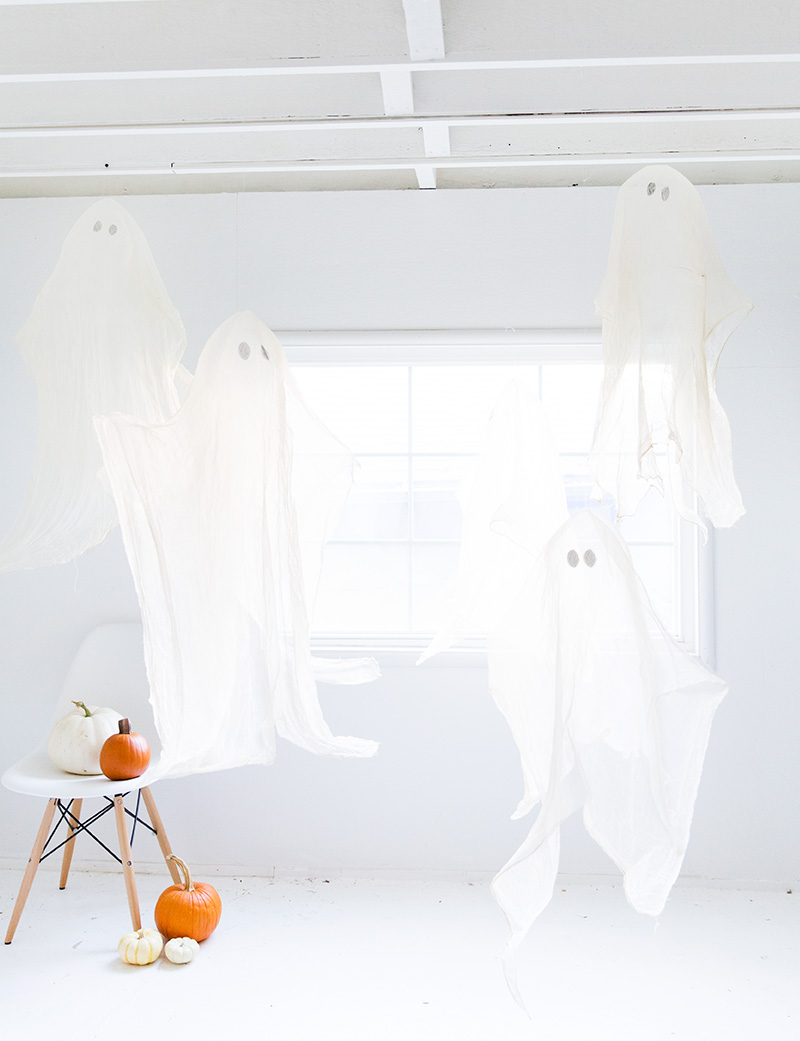 Add a little bit of crafty sparkle with this DIY Embroidery Hoop Halloween Art from DIYs.com. The web creates a sense of complexity, in a fun Halloween sort of way, of course: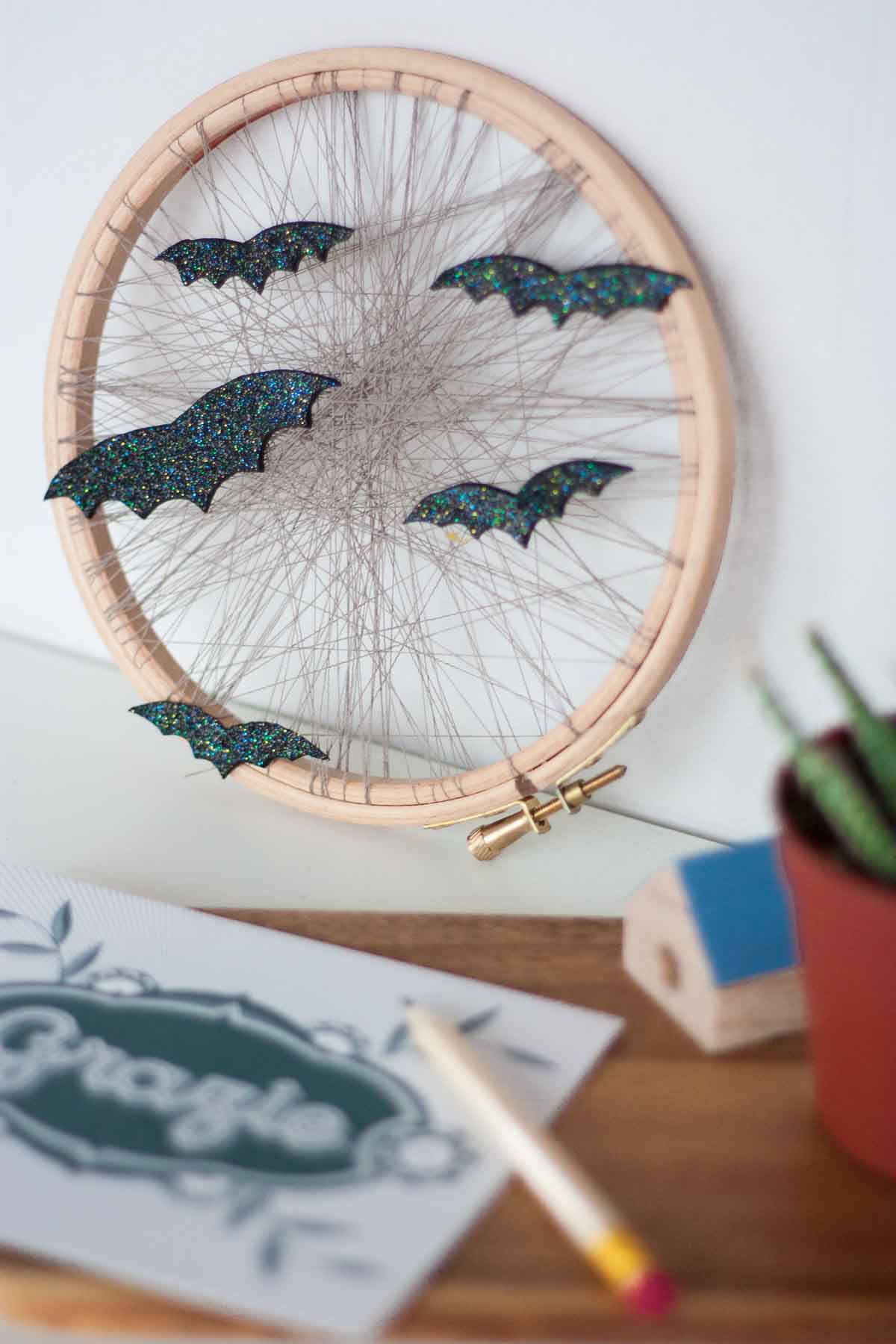 Welcome your guests in style. All you need to create this DIY Halloween Doormat from Alice + Lois is a plain outdoor mat and black paint. A freezer paper stencil is your friend for this clever project: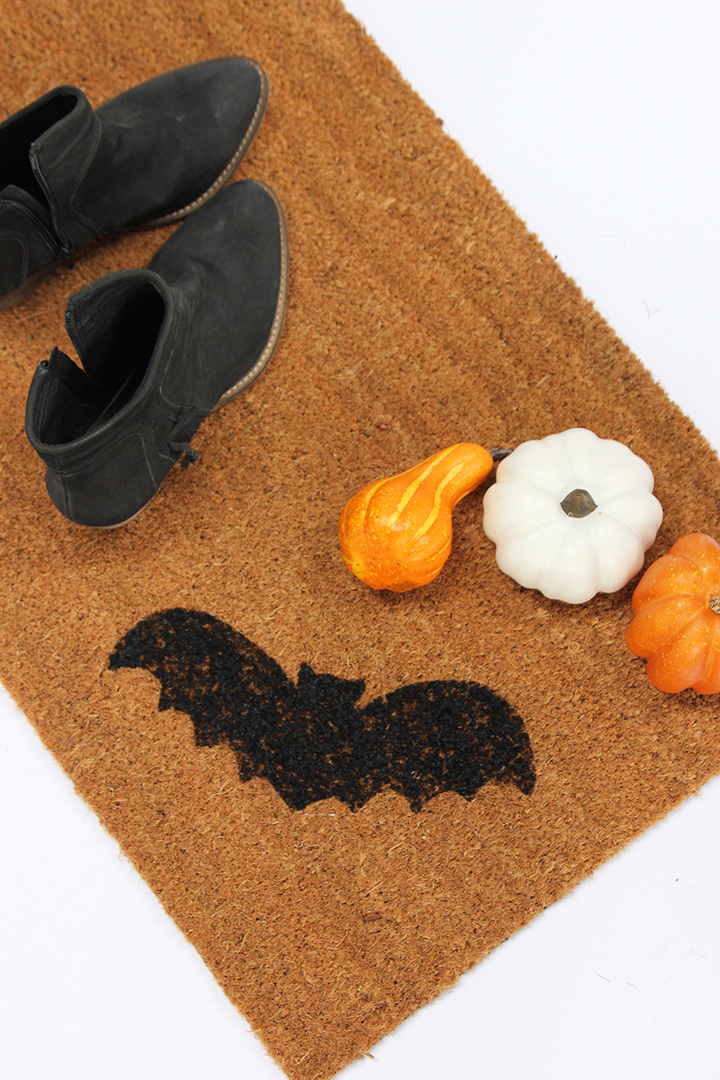 Pumpkin Projects
It wouldn't be Halloween without the pumpkins. And it wouldn't be 2017 without a big ode to the color pink. How stunning and vibrant are these Alcohol Ink Pumpkins from A Beautiful Mess?! A touch of gold brings them to life: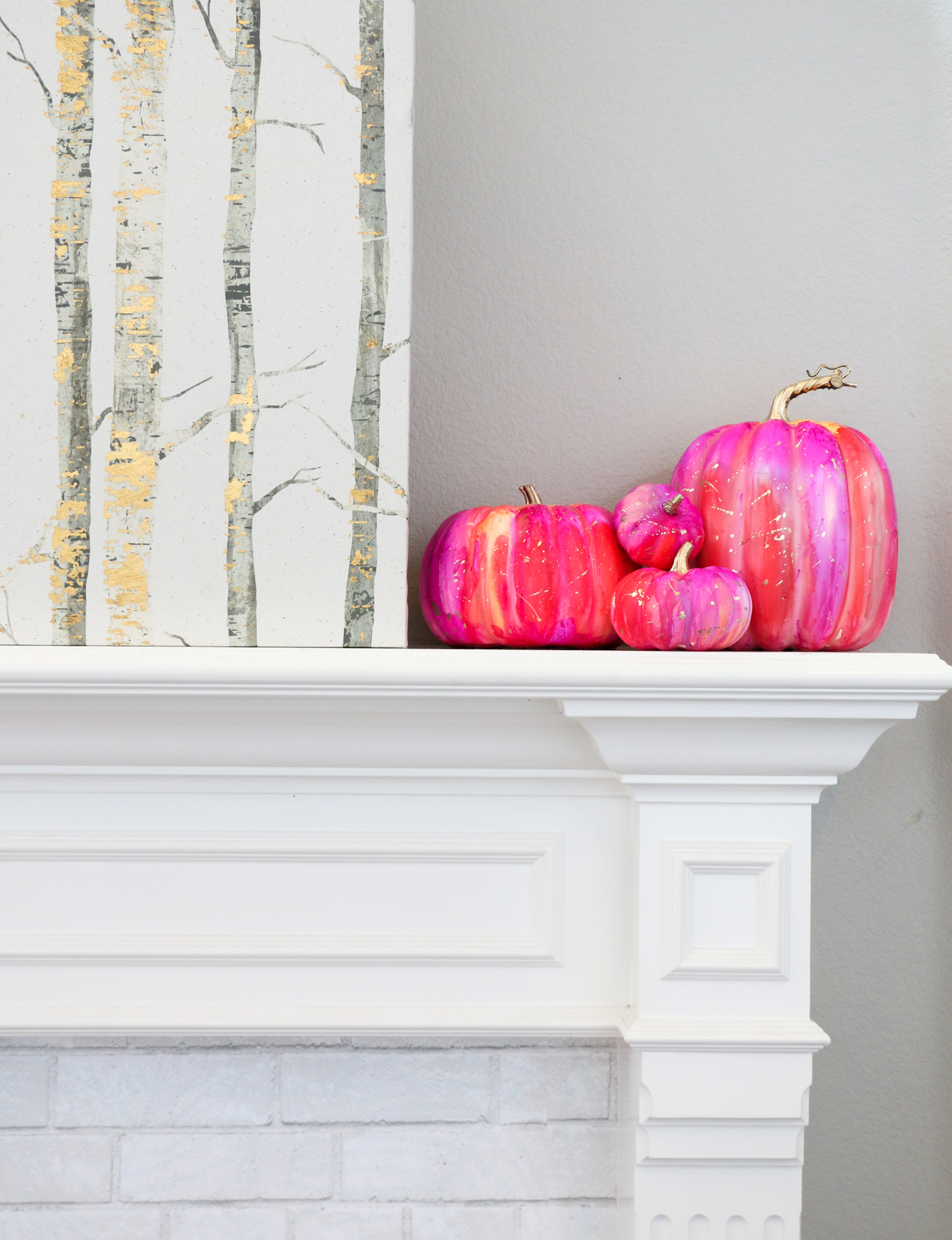 If you didn't check out Decoist's very own DIY Iridescent Pumpkin project, you won't believe how easy it is to cover little minis in pearlescent paint. The process is as much fun as the finished product!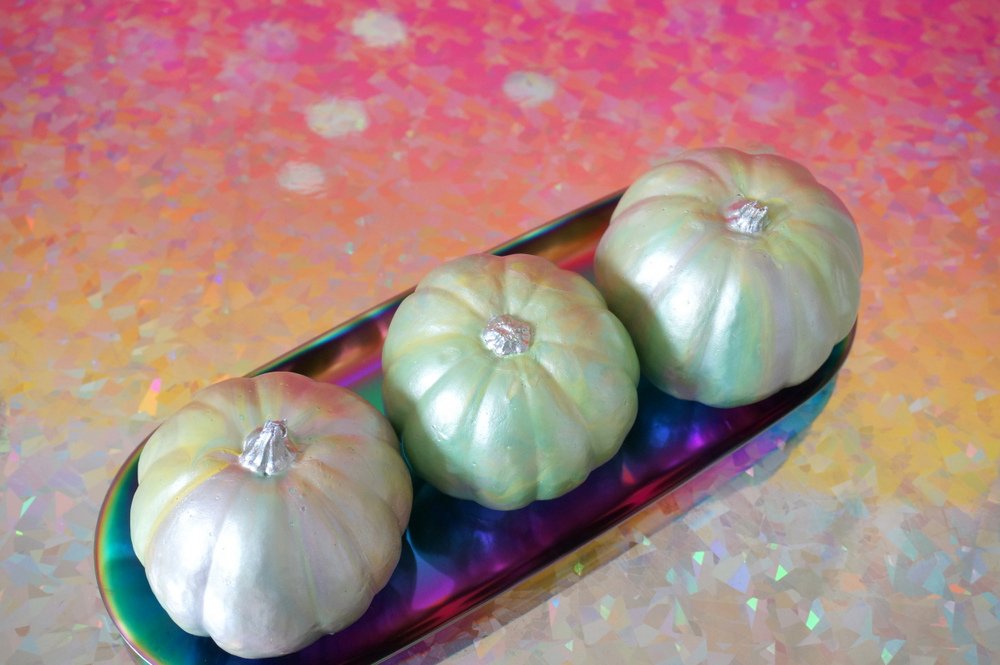 This DIY Tissue Paper Leaf Pumpkin from DIYs.com is a beautiful way to accent a lighter-colored pumpkin. Elmer's glue and tissue paper in warm, rosy tones make a big impact: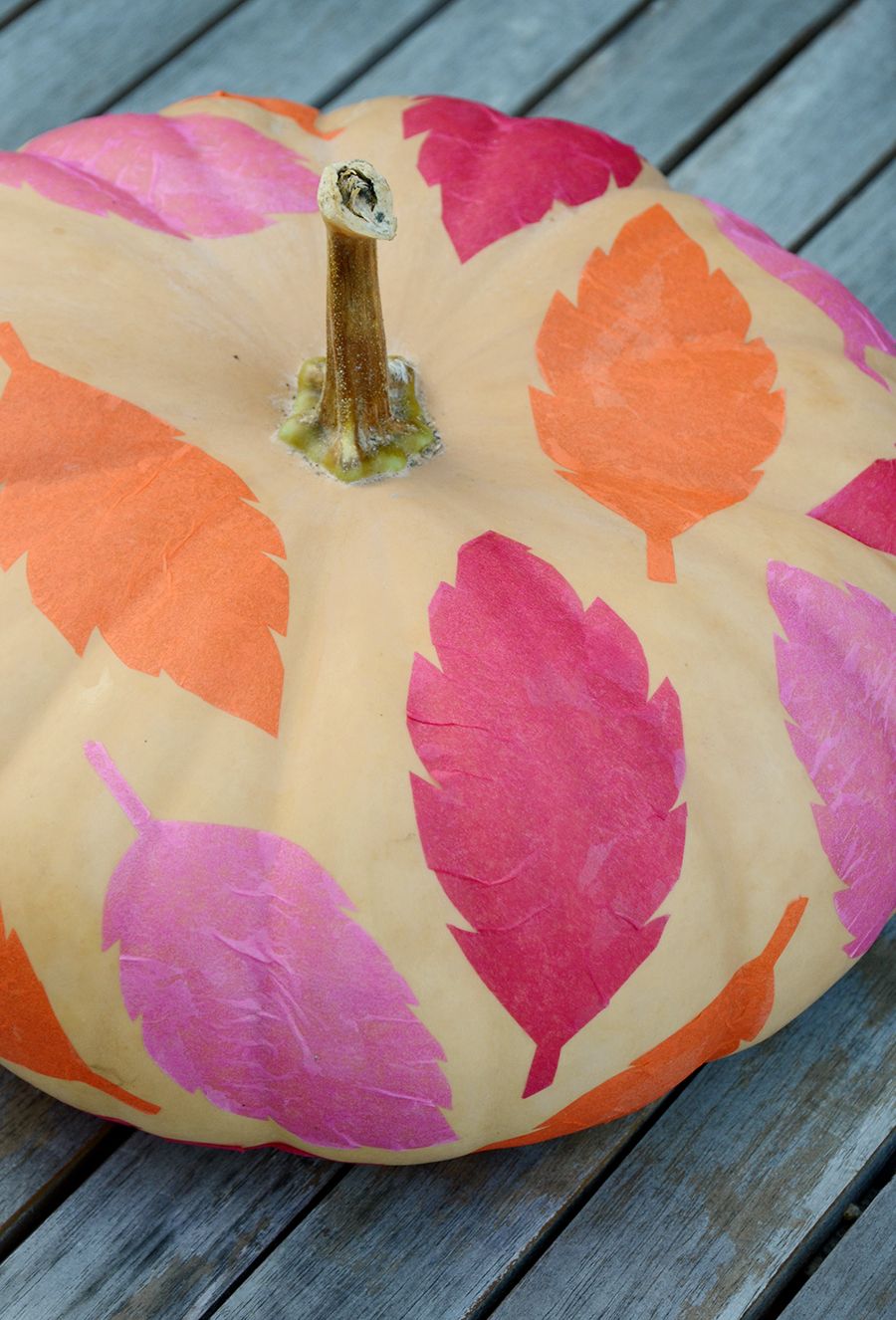 If you enjoy disguising your pumpkins as favorite edibles and you're a fan of popcorn, this next project is for you! It's a DIY No-Carve Popcorn Pumpkin, complete with pink detailing and old-fashioned charm. Check out all the details at Aww Sam: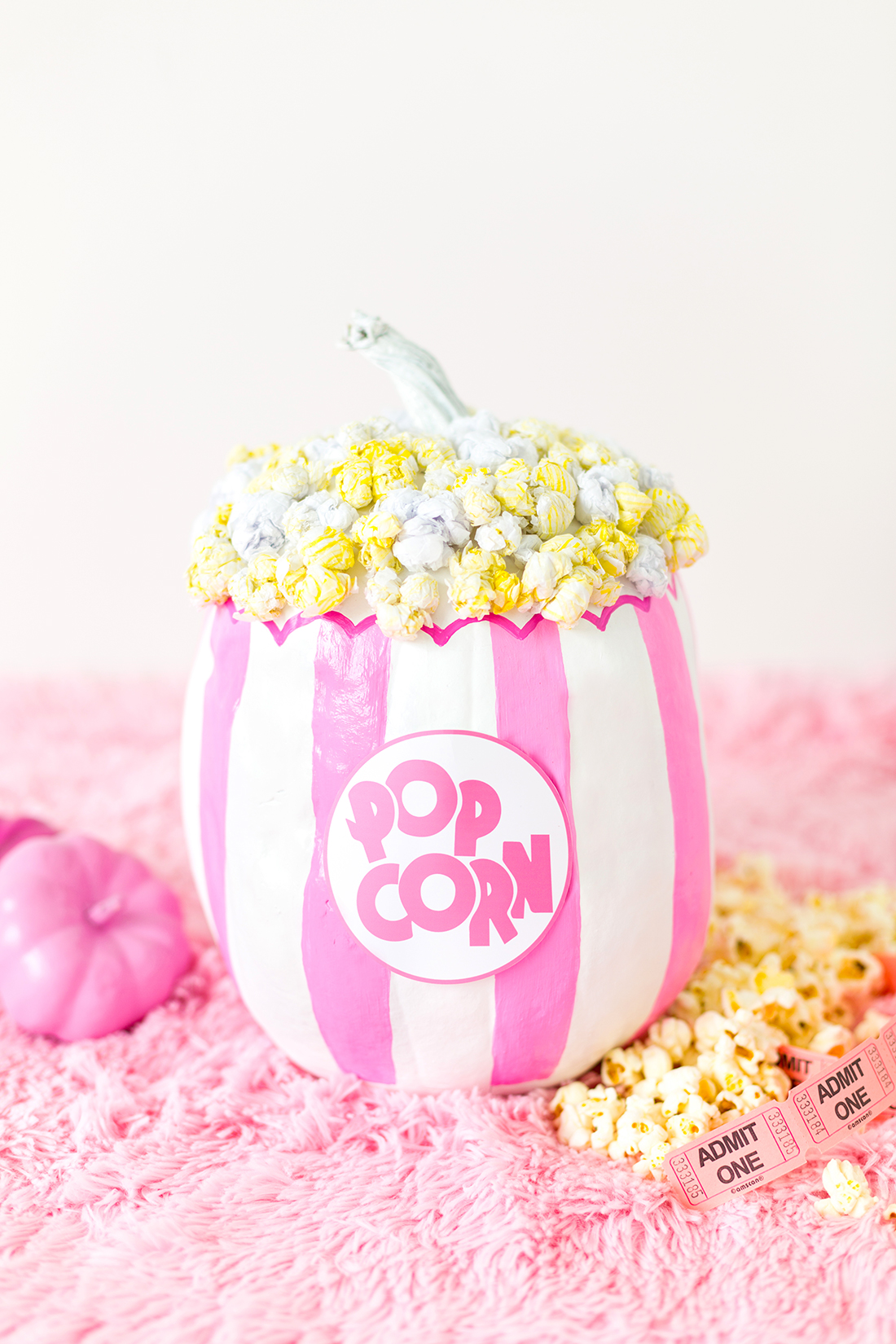 Also from Aww Sam are these DIY Caramel Apple Decorated Pumpkins, which absolutely look good enough to eat. You can make the sprinkles and other edible accents from clay, or you can use the real thing. Deliciously creative!
Black and white combine for an elegant, modern take on pumpkin decorating. Sprinkles? Check. Geometric shapes? You betcha! Learn all about these DIY Patterned Pumpkins at Homey Oh My: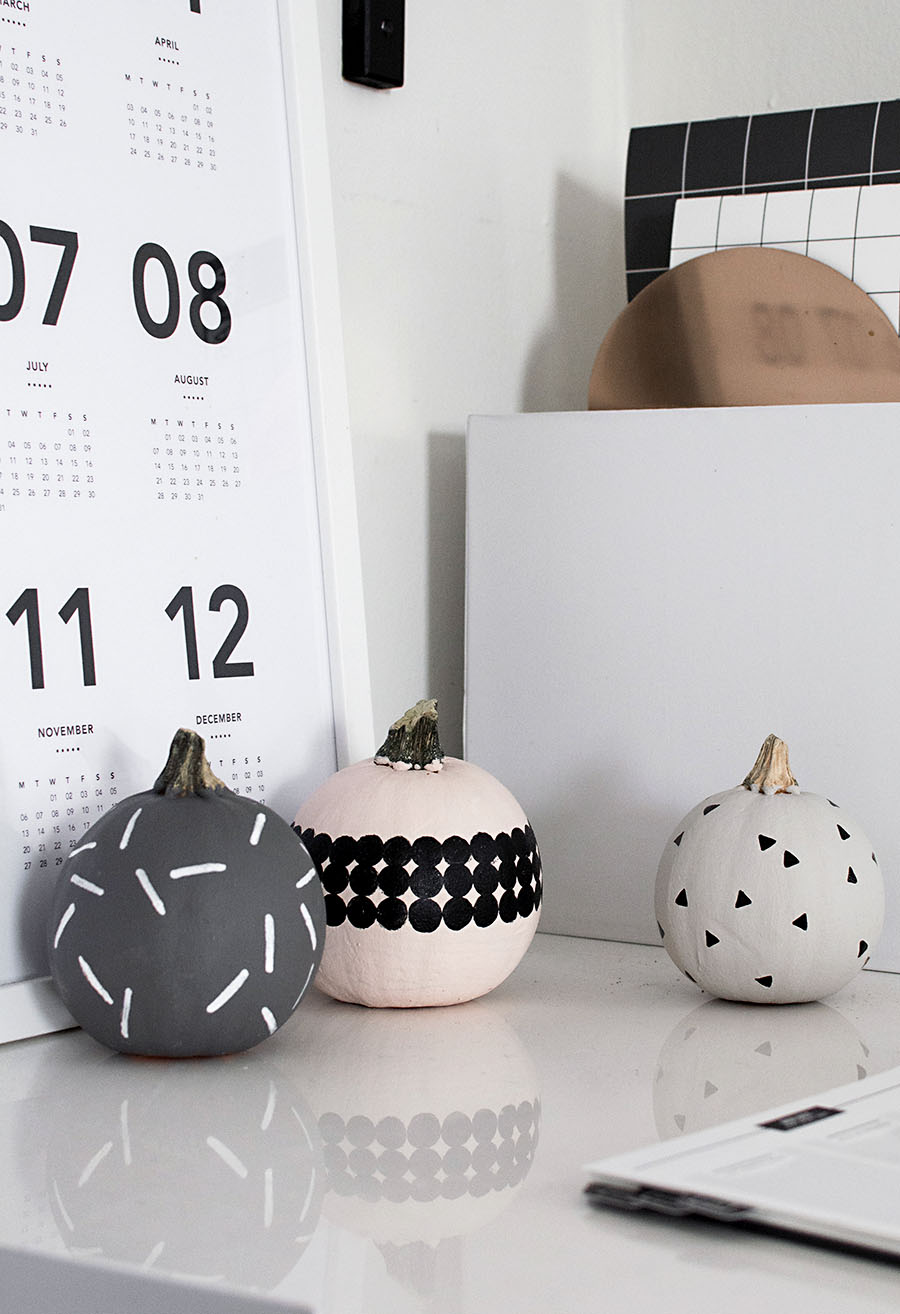 Also from Homey Oh My are these DIY Jade Pumpkins, which are created with the help of a dry brushing technique. The result: verdant green pumpkins that breathe new life into your dining table vignette.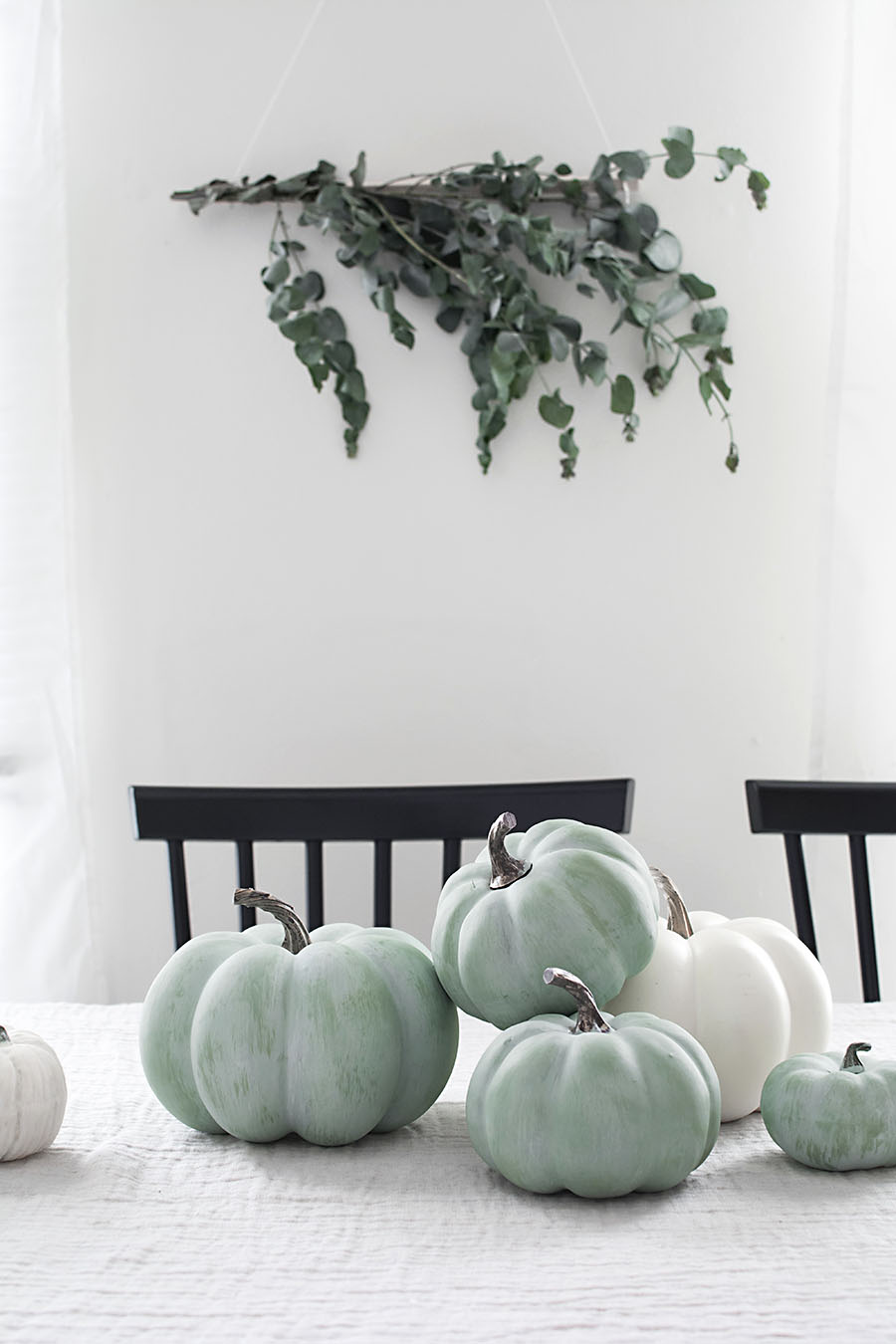 Table Inspiration
Let the DIY fun continue as you set an eye-catching table this Halloween. Sugar & Cloth's Sophisticated Halloween Dinner Table Setting is filled with DIY touches, such as the greenery around each place setting and the flowers secured to the back of the woven chairs: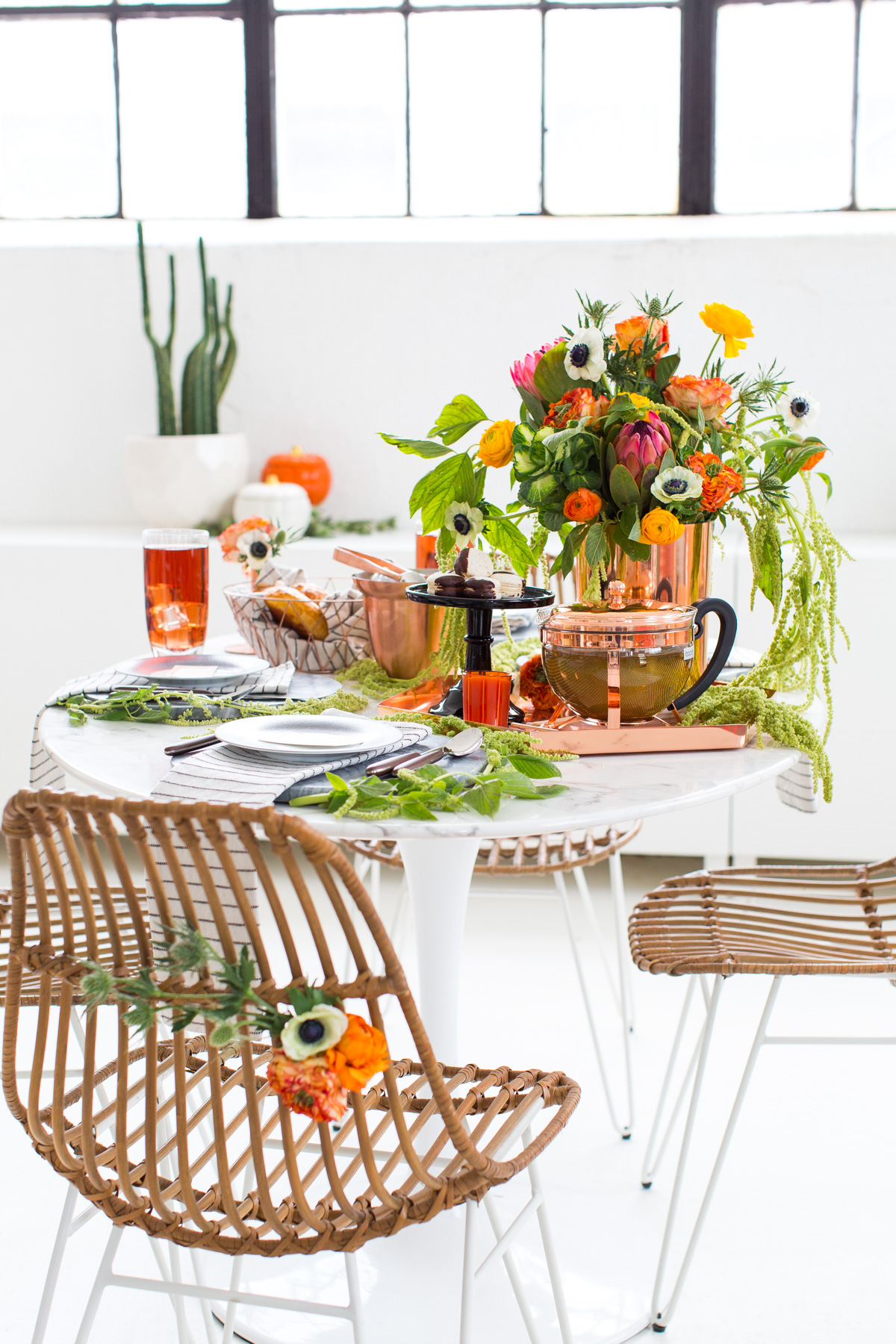 How gorgeous is this Pink and Orange Fall Tablescape from A Beautiful Mess. Let it inspire a rosy take on the Halloween season. The mixture of orange and pink floral arrangements, mini pumpkins and vintage amber glassware is a great reminder that you can get creative with your tabletop vignettes for a high-end look: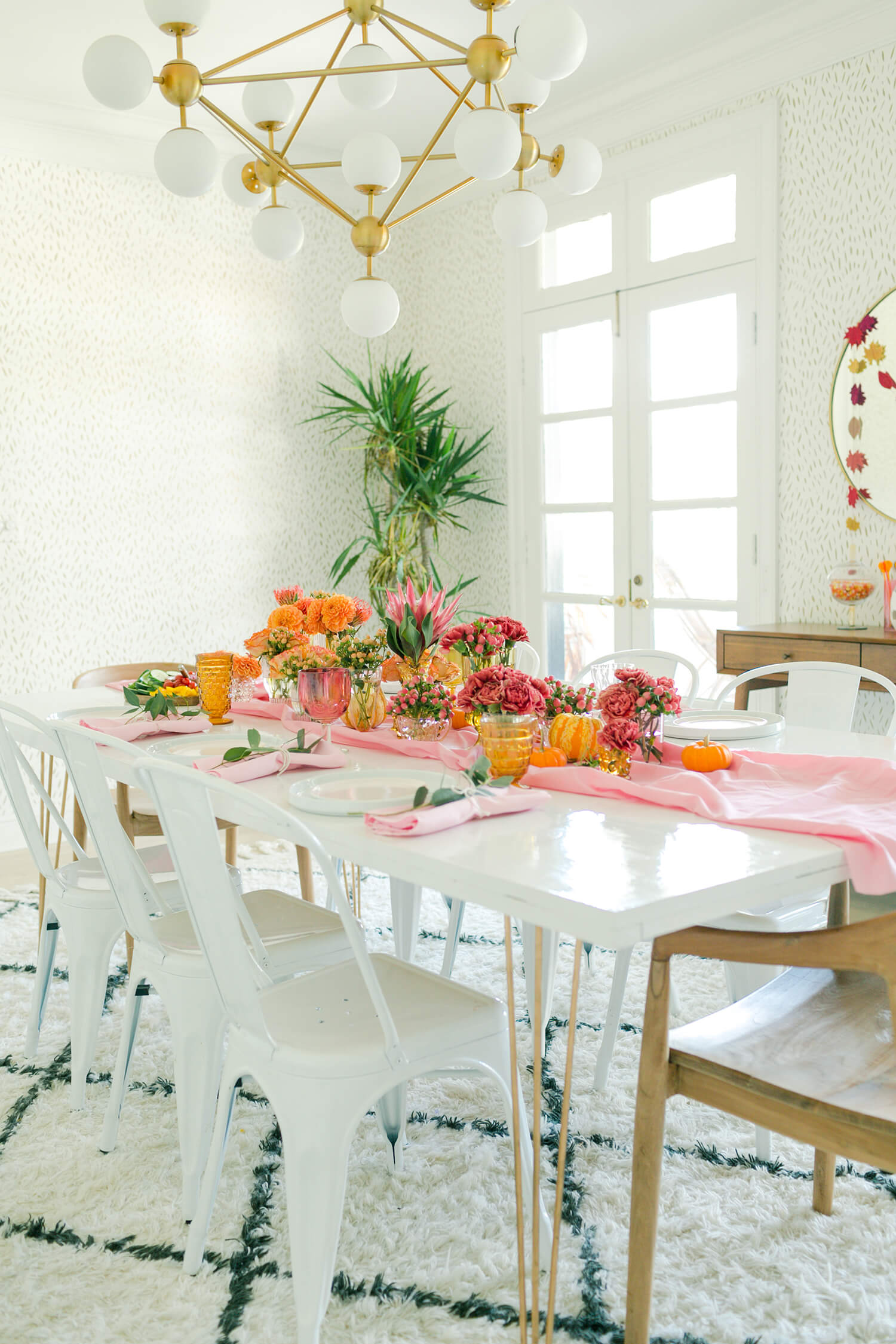 If you missed our very own Elegant Halloween Table, take a look at the way shades of charcoal and grey combine with berry tones…and plenty of delicious food! We'll show you how to get the look on a budget.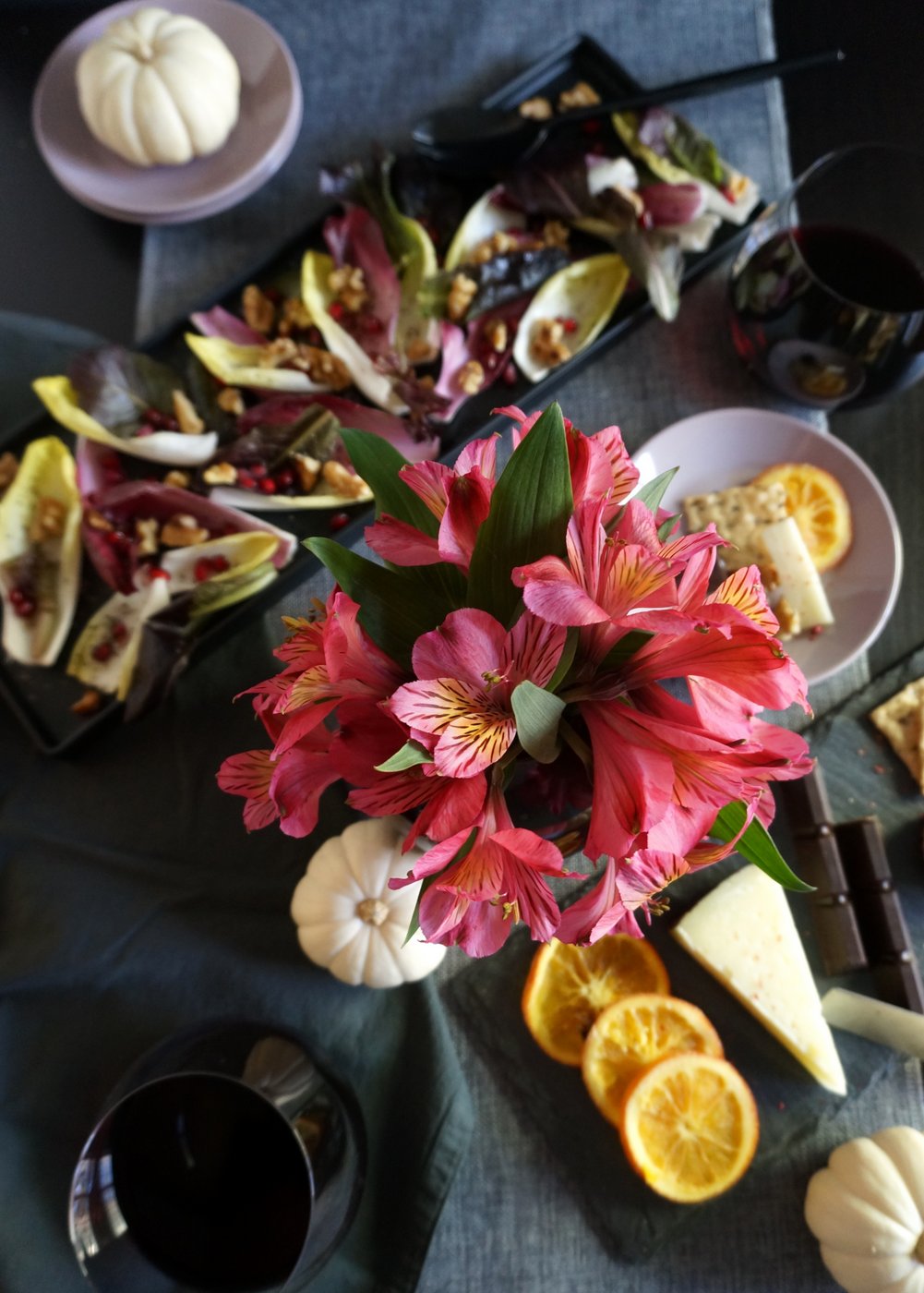 Camille Styles' Family Friendly Spooktacular is filled with great DIY party ideas, from the balloon backdrop to a slew of child-friendly food options that couldn't be easier to prepare: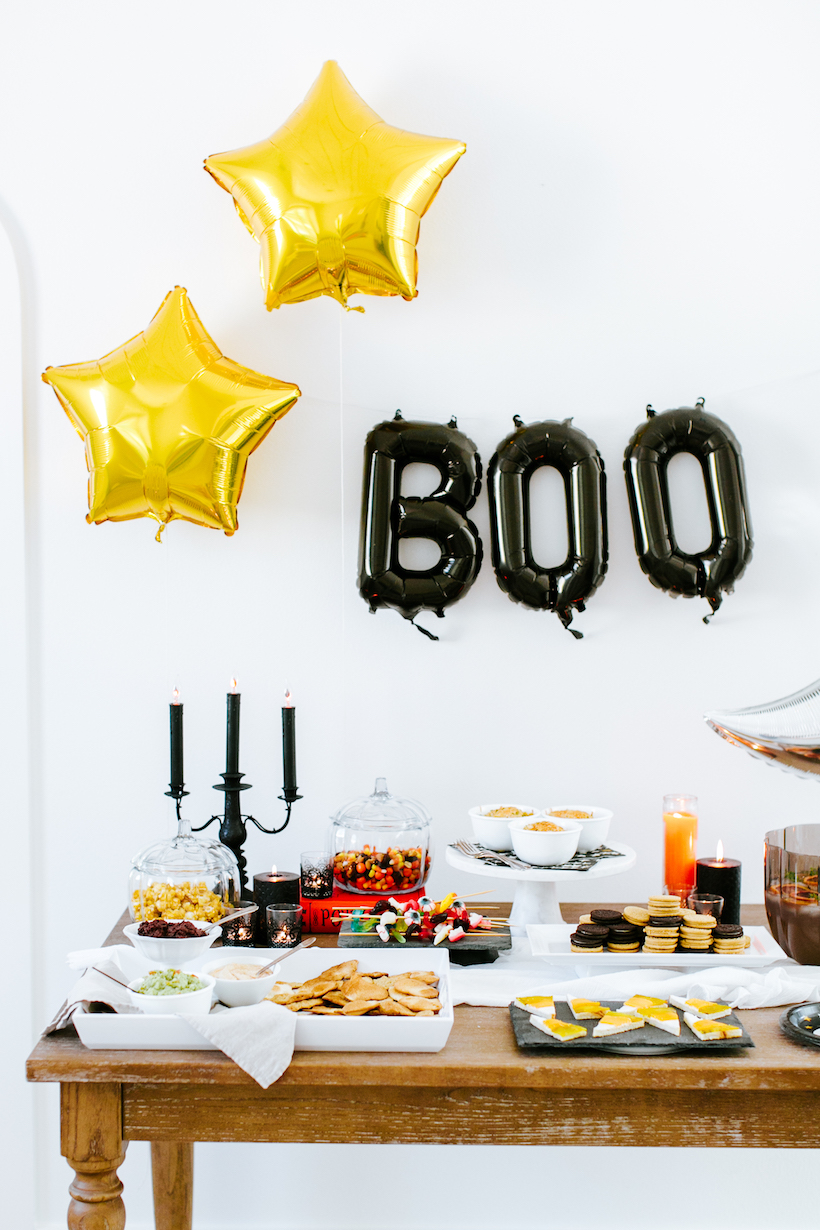 Fabulous Food and Beverages
Did someone say food?! While recipes for great nibbles aren't typically considered DIY projects, the creations below are so artfully done, we couldn't resist. For starters, a tropical flavor and a clever presentation make these colorful Spooky Eyeball Jello Shots from A Beautiful Mess Halloween party-perfect: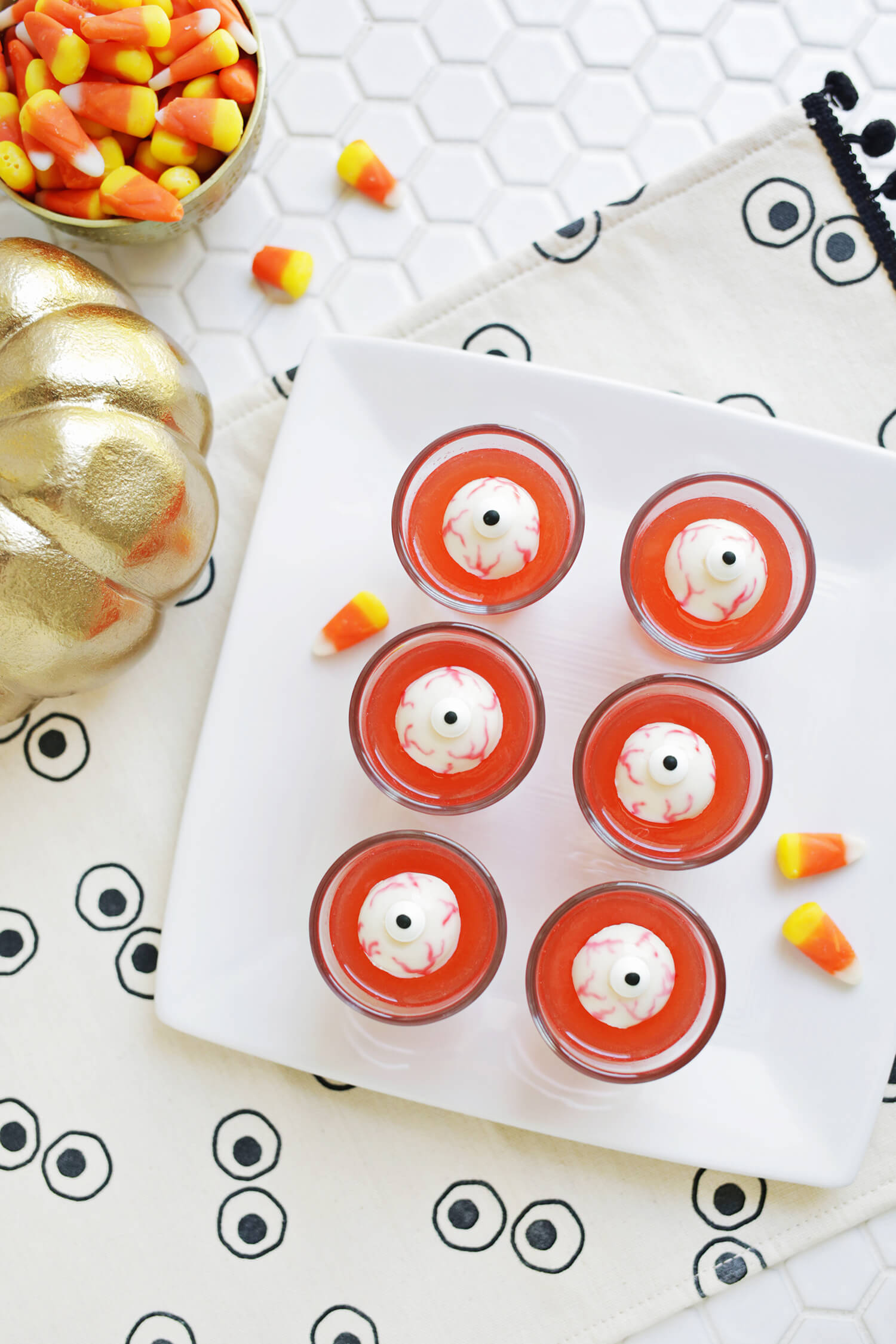 We see mint, we see flowers, we see gummy worms. It's like a little scoop of nature in a glass! We can't wait to try these Gettin' Spooky Dirt Cup Cocktails from Sugar & Cloth: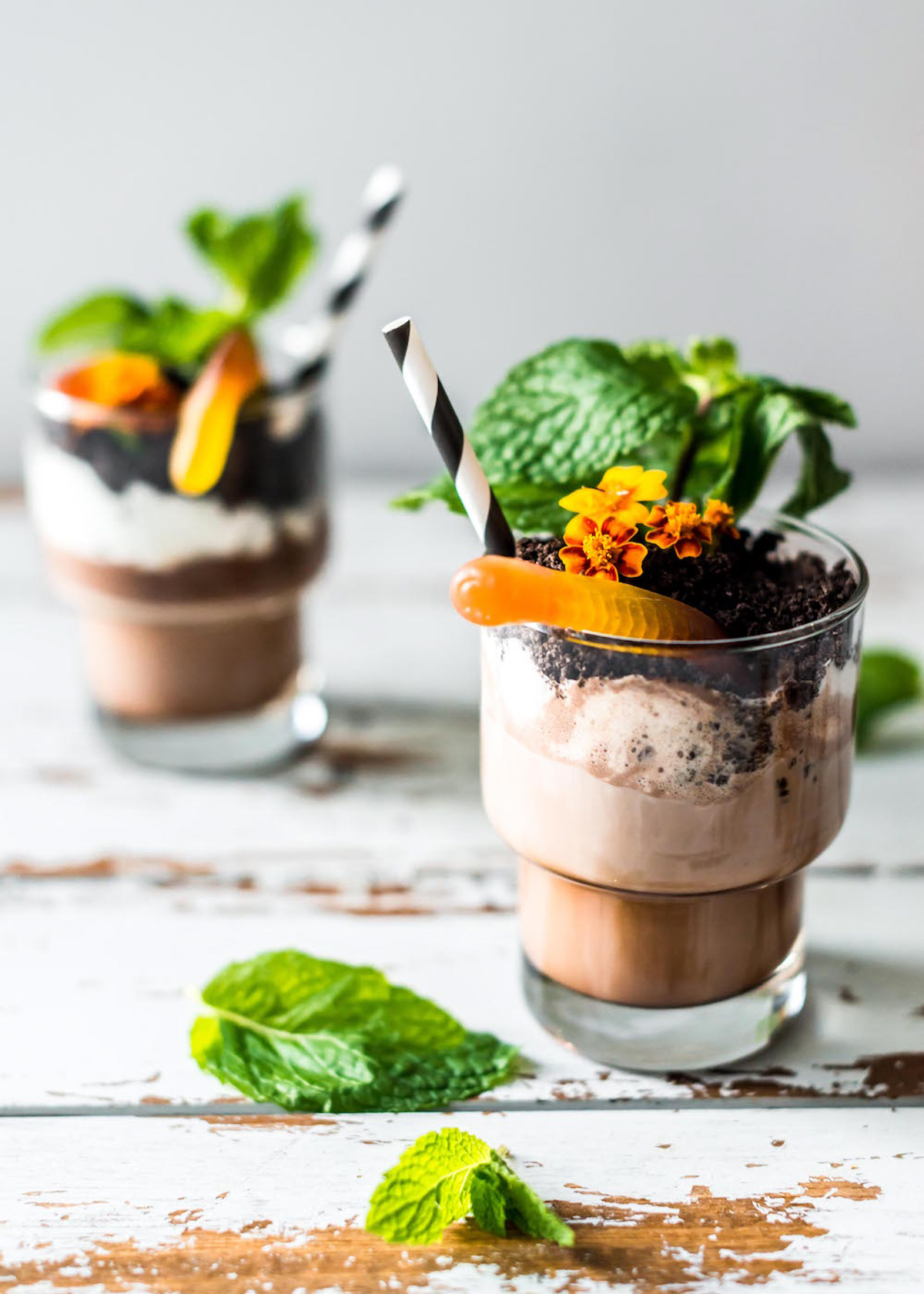 Candy colors (and actual candy) take center stage in this next foodie recipe. In fact, this Halloween Pumpkin Candy Pail Cake from Aww Sam could easily be the centerpiece for your Halloween party! If you give it a try, make sure you take plenty of photos before you dig in: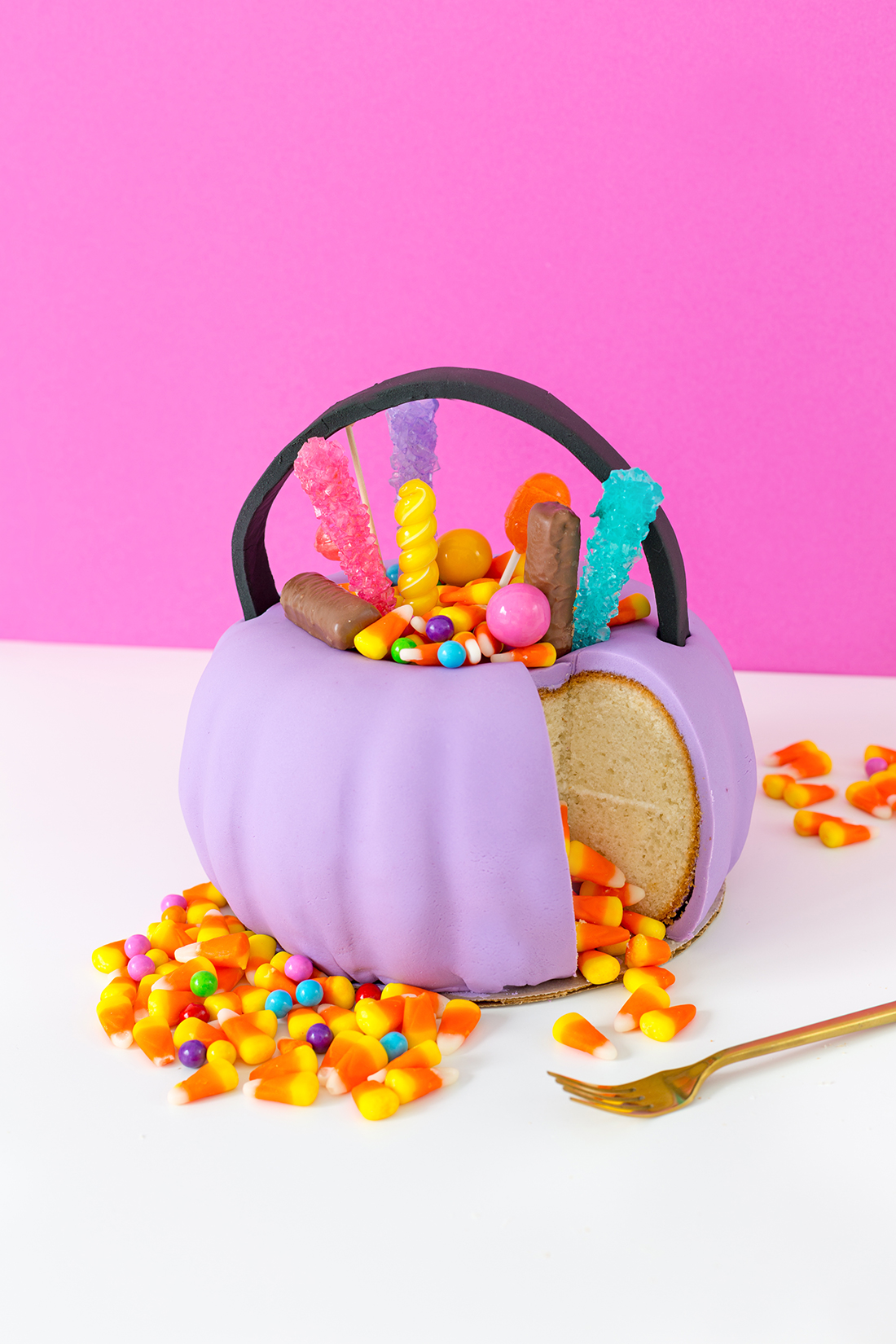 Festive Printables
If you love the idea of getting creative for Halloween but you're short on time, let printables be your friend! Many bloggers offer free designs that can be printed out at home, creating a DIY look while saving you time and money. First up: these enchanting Printable Halloween Cards from The House That Lars Built: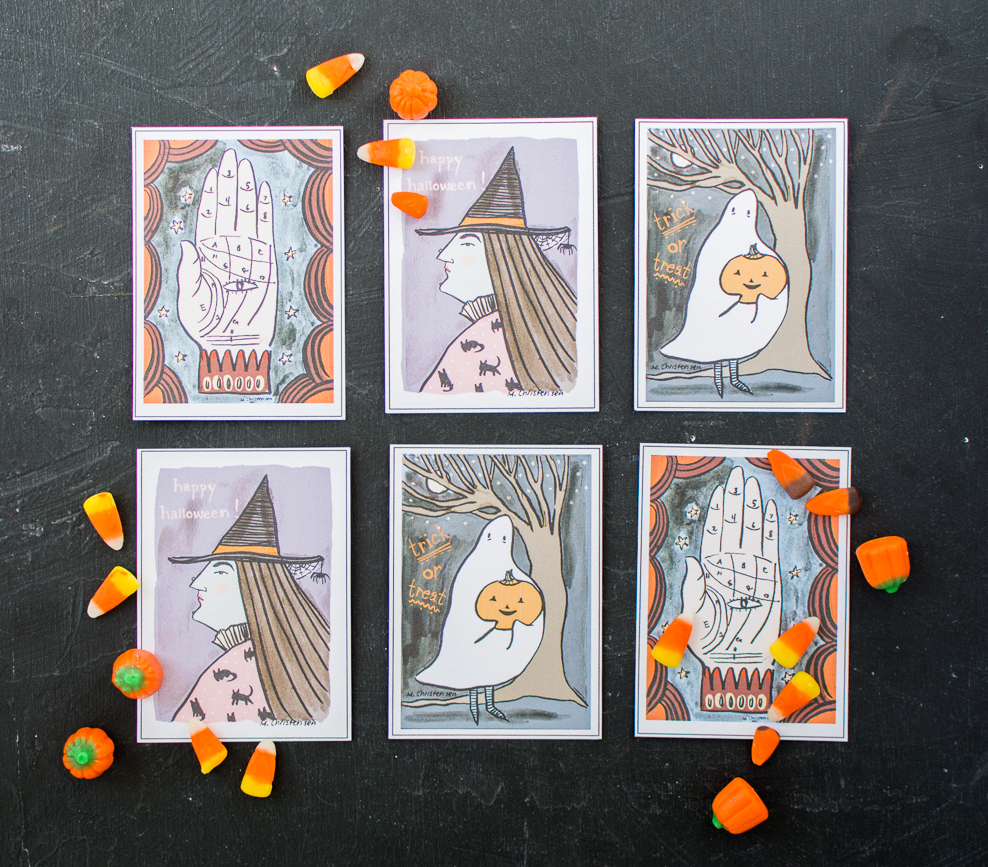 Also from The House That Lars Built are these Printable Halloween Candy Gift Boxes, which would make the loveliest of favor containers for your candy-filled fete: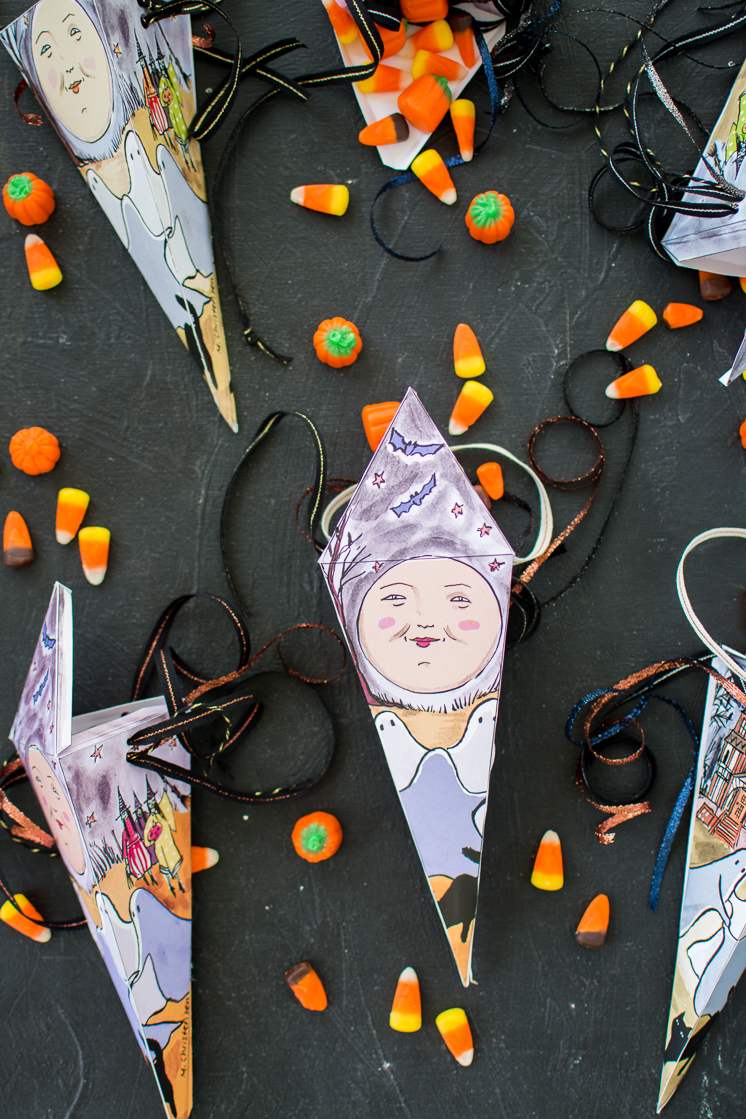 Last but not least, keep all of your Halloween recipes tidy with these Ghostly Printable Recipe Cards, designed by Proper. A soothing palette and a splatter paint design keep things spooky and perfectly on-trend!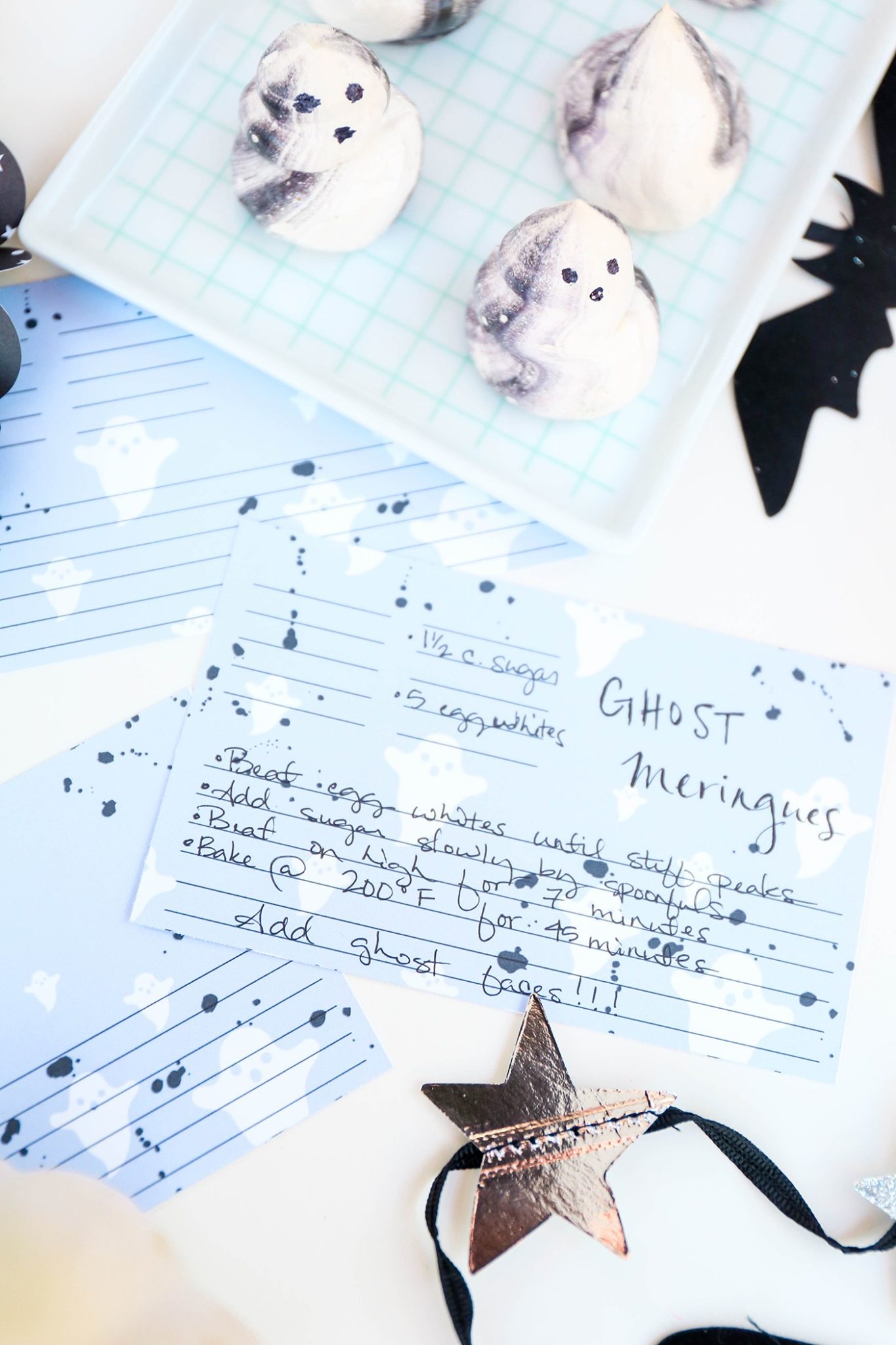 Now who's ready to tackle a project or five?! Wishing you and yours a Halloween filled with creativity and festivity!