Halloween is less than three weeks away. Are you ready?! This elegant Halloween table will have you counting down the days until October 31st. In fact, there's no need to wait until the last day of October to dim the lights, bring out your dark serveware and pile on the decadence. The beauty of today's featured table is its abundant look…and its affordability! Plus, the color palette is perfect for fall and winter. Don't think we won't be making the endive salad below throughout the holidays! Keep reading for all of the details, including purchasing information should you see something you can't live without.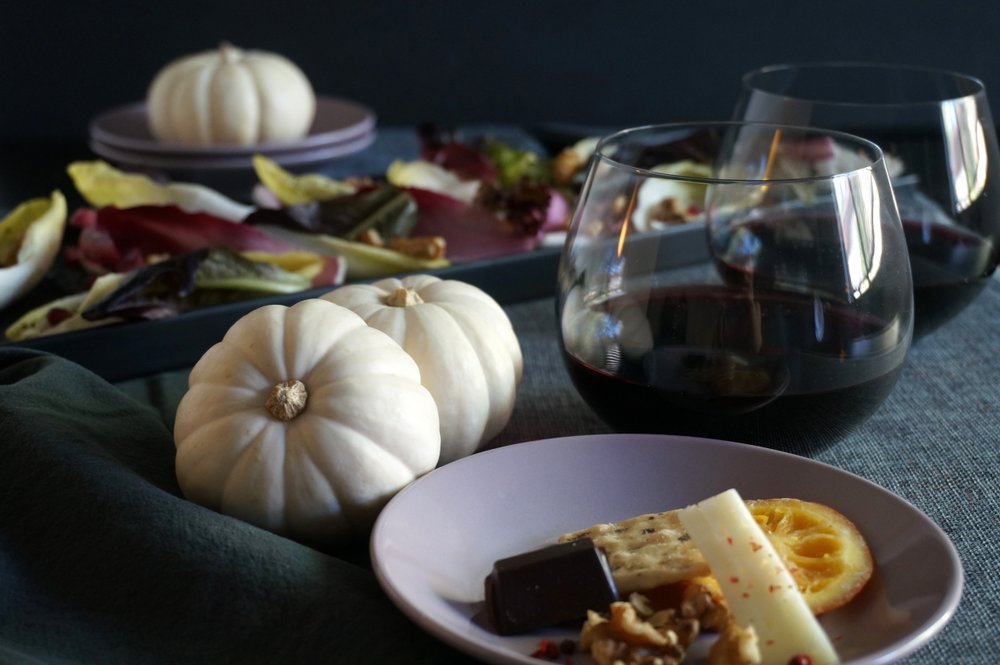 *photos and styling by Kate Simmons for Decoist
A Festive Table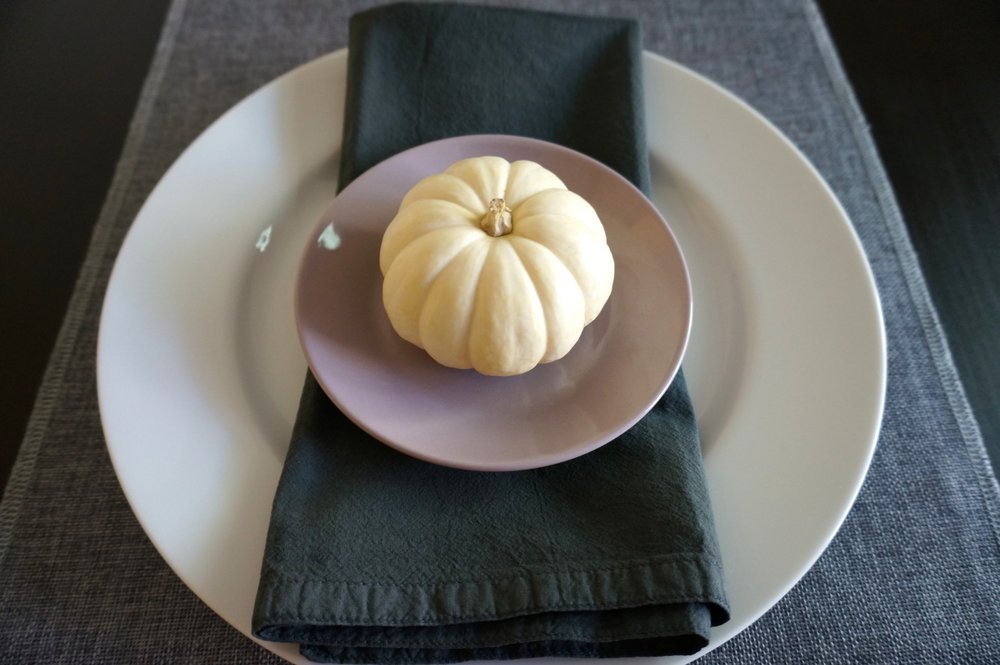 Ready to take a closer look at the table?! Mini pumpkins are the perfect dinner party favor, so don't hesitate to set one at each place. Just make sure they're washed if you pile them on top of plates that will be holding food. I stuck with a palette of black, grey and berry tones for a Halloween-perfect combination that has staying power throughout the holidays. The table runner is a super-affordable Amazon purchase, while the garment-washed graphite napkins are a CB2 find.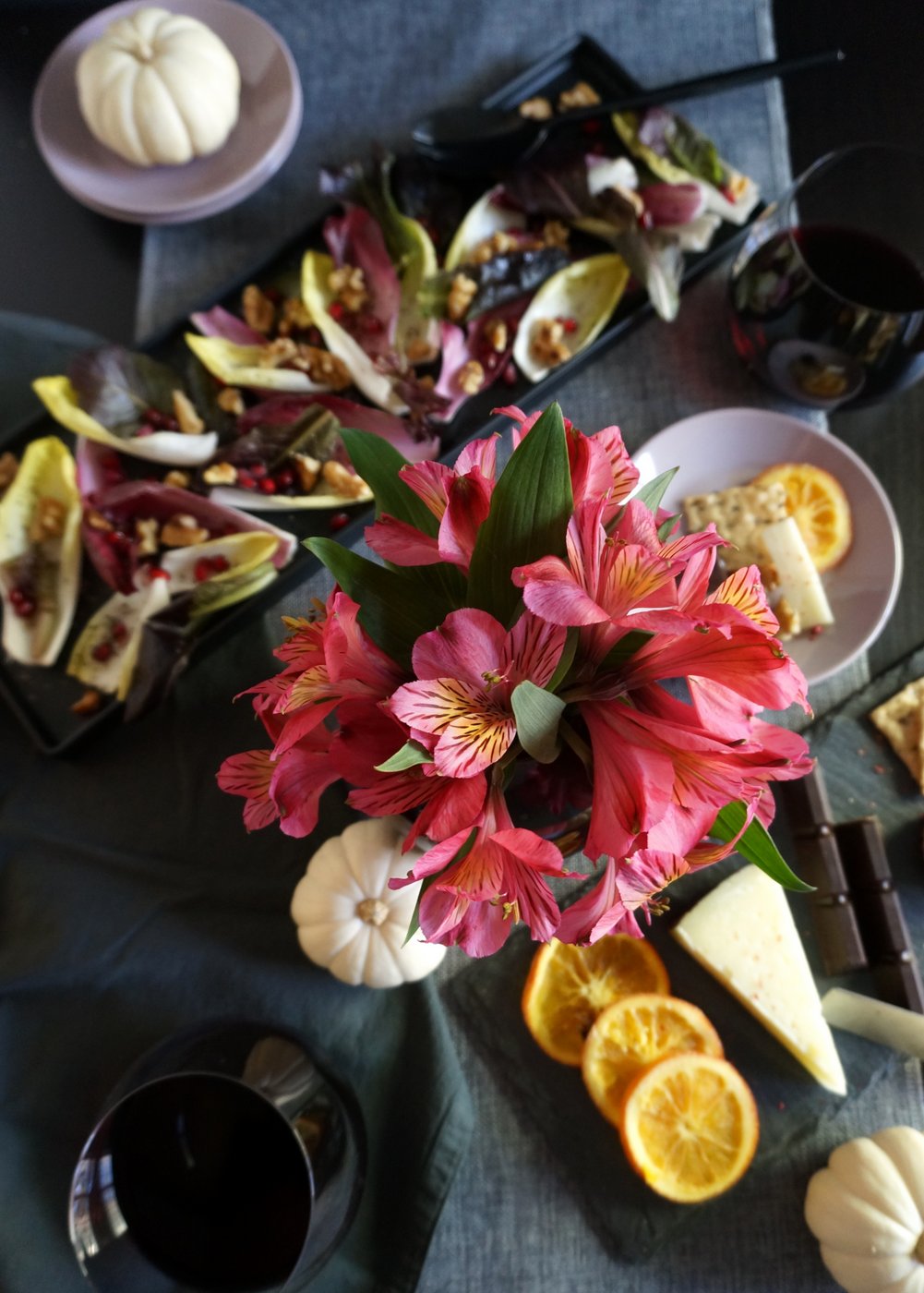 As for the plates, my Maison dinnerware from Crate & Barrel is perfect for every season. It's hard to go wrong with classic white. I love adding festivity with appetizer plates in different colors. The lavender appetizer plates from CB2 are no longer available, but any berry tone will do. For the flowers, I couldn't find a hue I liked better than the wine tone of these budget-friendly alstroemeria: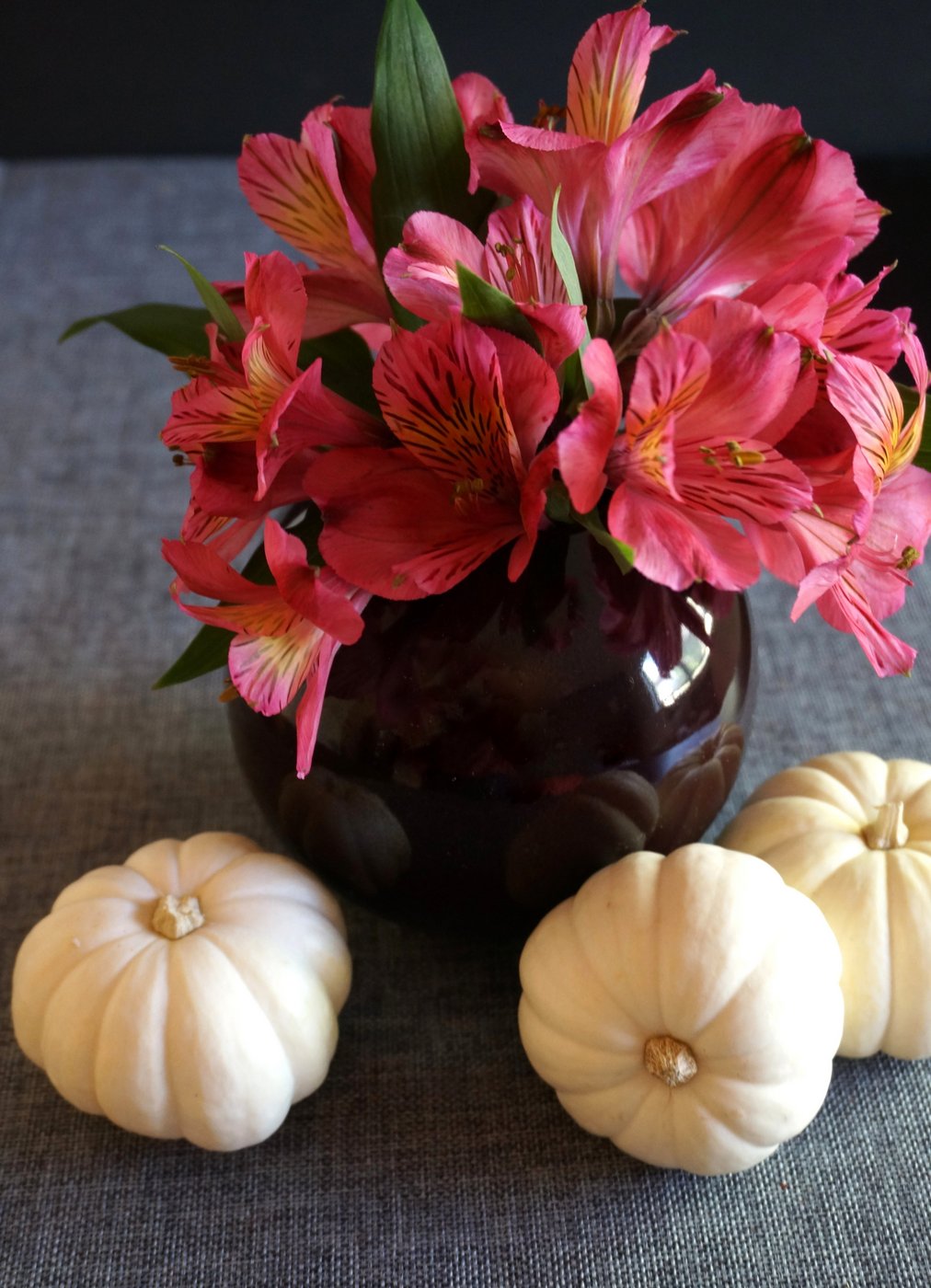 I kept it simple by putting them in an eggplant vintage spherical vase. After all, layering deep reds is the ultimate in decadent style! Speaking of decadence, who's hungry?…
A Decadent Cheese Platter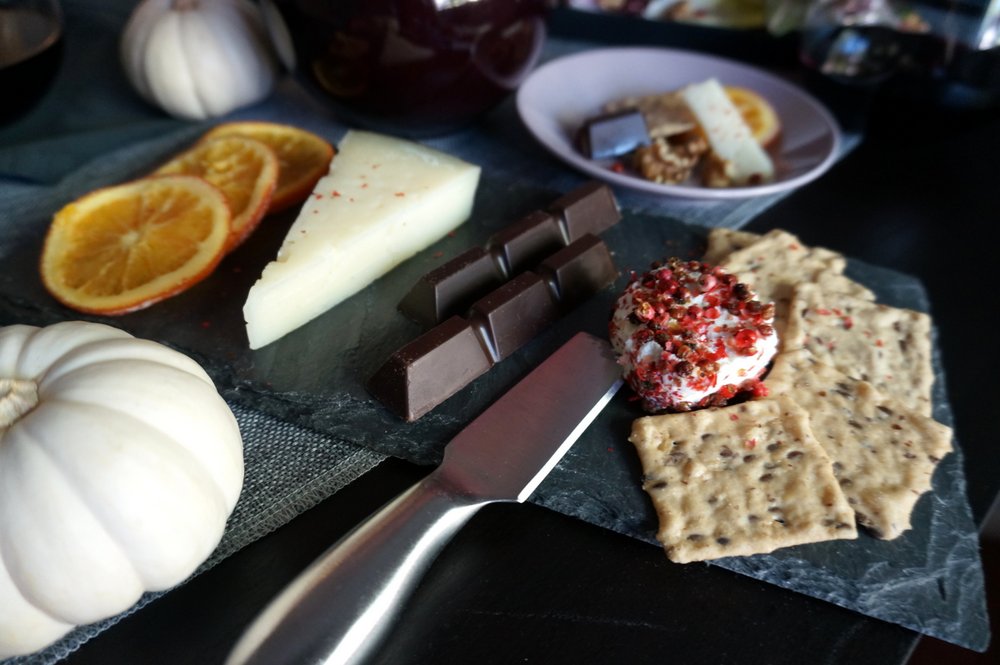 A cheese platter is easy to throw together, it's often the hit of the party, and it can be given a Halloween twist by adding unexpected goodies to the mix, from dried orange slices to dark chocolate. After all, Halloween is all about treats! Today's featured slate cheese board is from Crate & Barrel.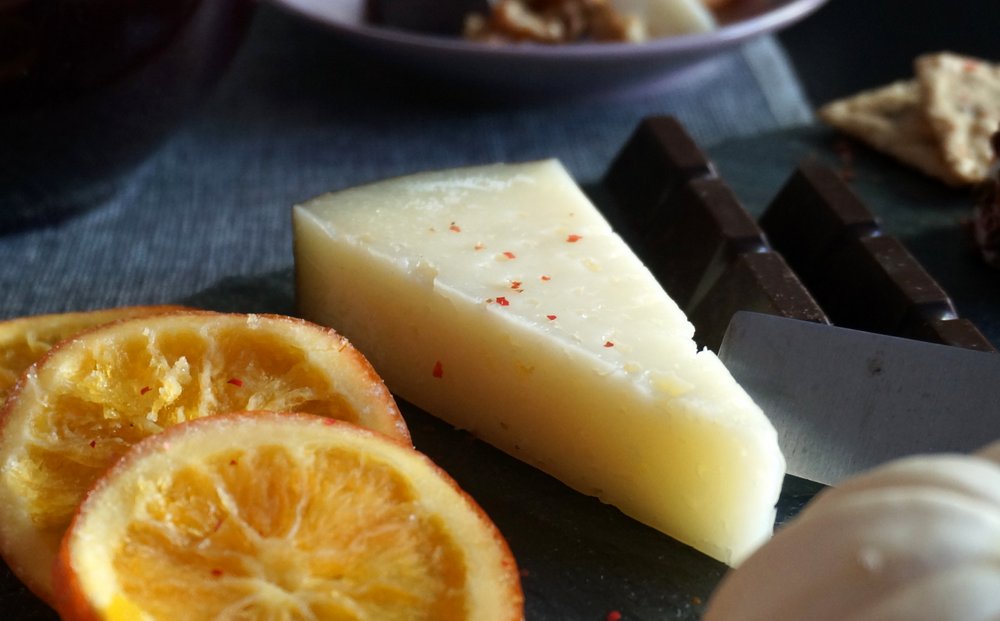 Try adding variety to your cheese platter by incorporating both hard and soft cheese. I love coating goat cheese in crushed pink peppercorn, and I never mind when the peppercorn flakes scatter across the cheese board. Other popular items include nuts, olives and figs. The beauty of a good cheese platter is the way it can give your guests the perfect, multifaceted bite of various flavors: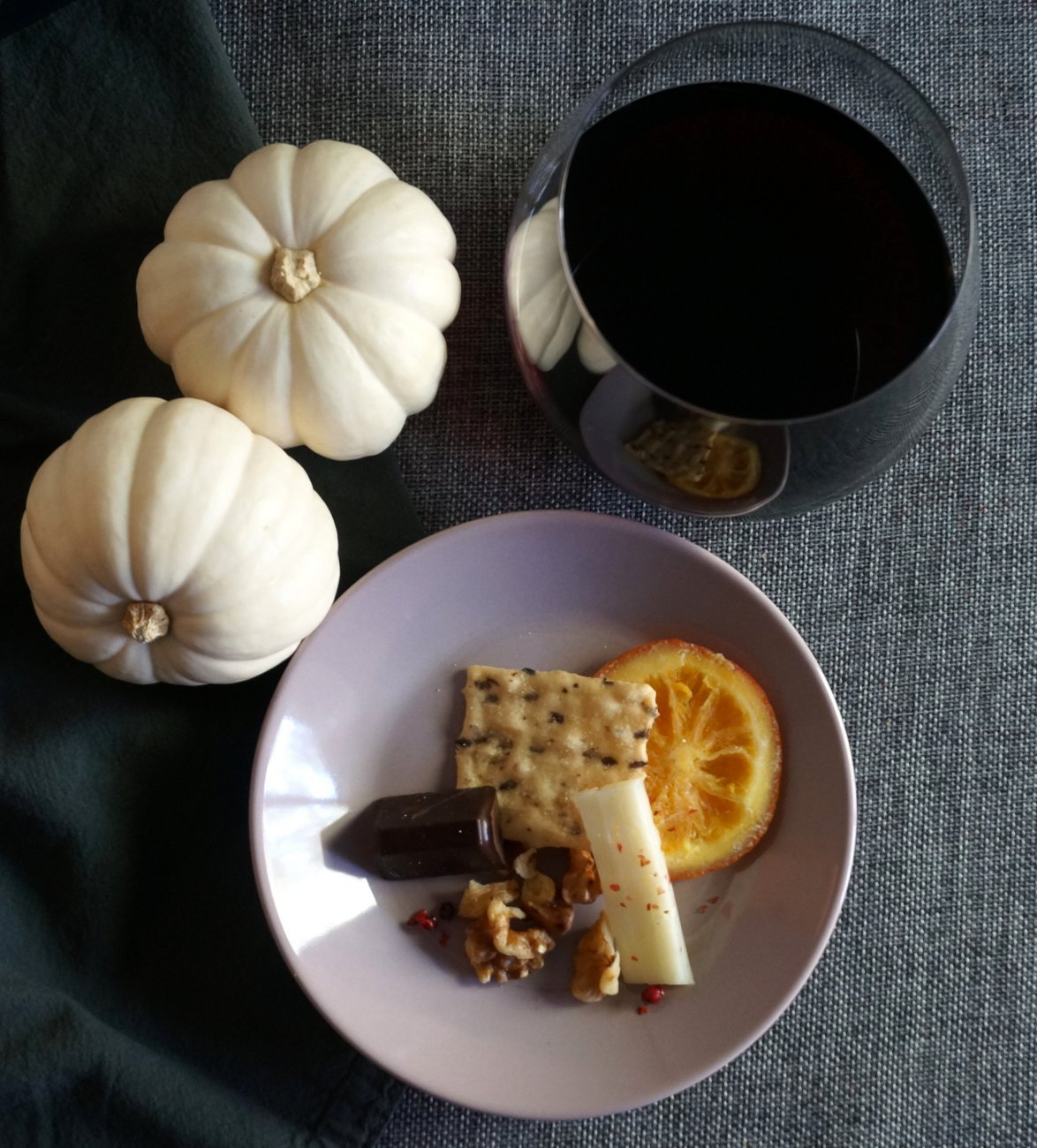 Plus, a cheese platter is the perfect appetizer. Prep is minimal, and guests can simply serve themselves!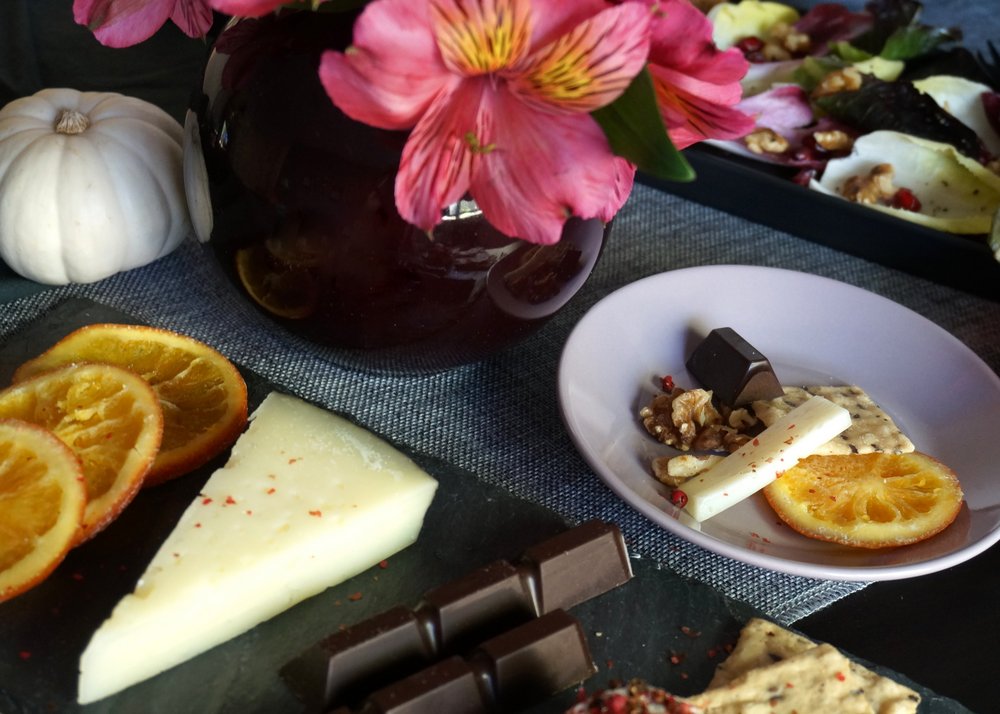 A Crisp Salad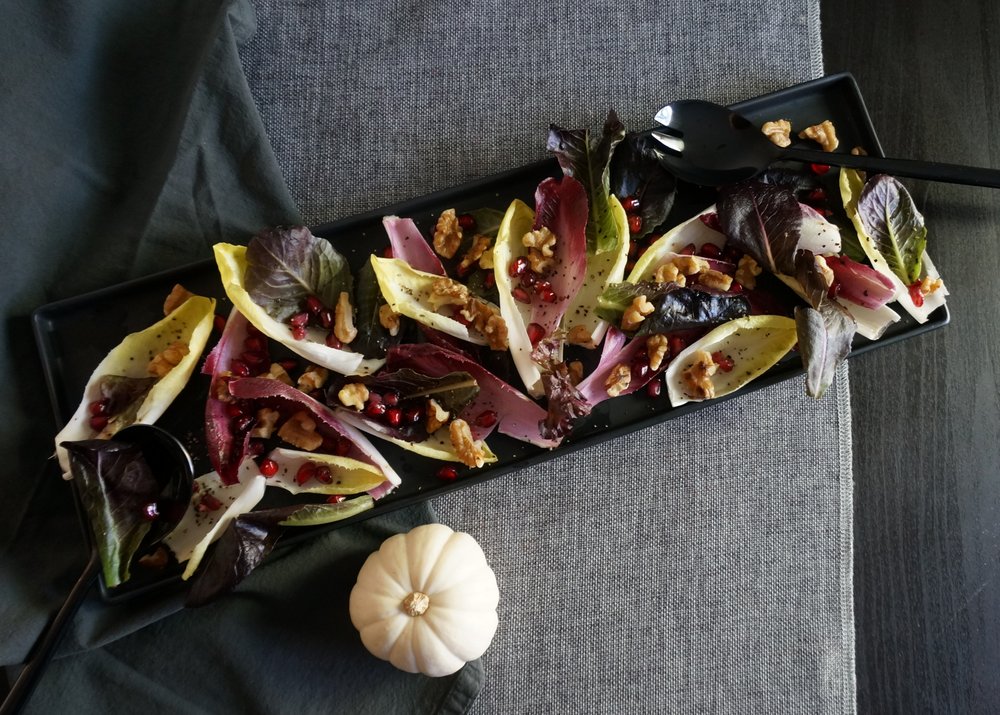 Whether your Halloween table is filled with appetizers/small plates or it includes a multi-course meal, make a texture-filled salad a key focal point. This endive salad tastes as good as it looks. The amounts of items will vary based on how many you're serving, but here's what's included in the eye-catching mix:
red and white endives
red-leaf lettuce
pomegranate seeds
toasted walnuts
ground pepper
Top with the vinaigrette of your choice and serve! Speaking of serving, I'm a huge fan of the way black flatware adds drama to the table. Below we see the knight serving spoon and knight slotted serving spoon from CB2: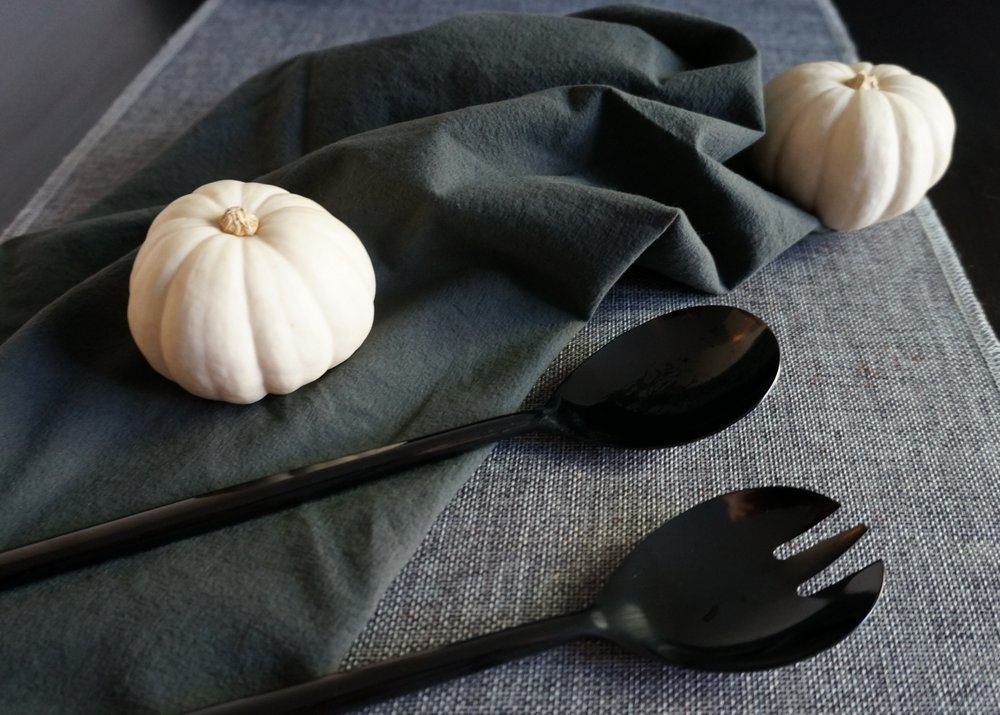 With a couple of show-stopping dishes to serve your guests (and some amazing tableware), you can create an inviting Halloween spread on a budget. Our magic formula: decadent food + a dramatic palette of dark tones and berry hues. We at Decoist with you and yours a delectable Halloween!