Yes, fall has been around for a while and those falling leaves might have already turned your backyard into a minor mess of sorts. But the true charm of fall only seems to touch homes as Halloween draws close and then it completely takes over as homeowners start preparing for Thanksgiving. We are definitely at the start of this frantic decorating cycle that continues all the way till New Year and this coming weekend is a great time to get started with it all. Giving your home a makeover that captures the spirit of fall at its vibrant best can be easy and cost-effective if you simply turn to the creative world of DIYS!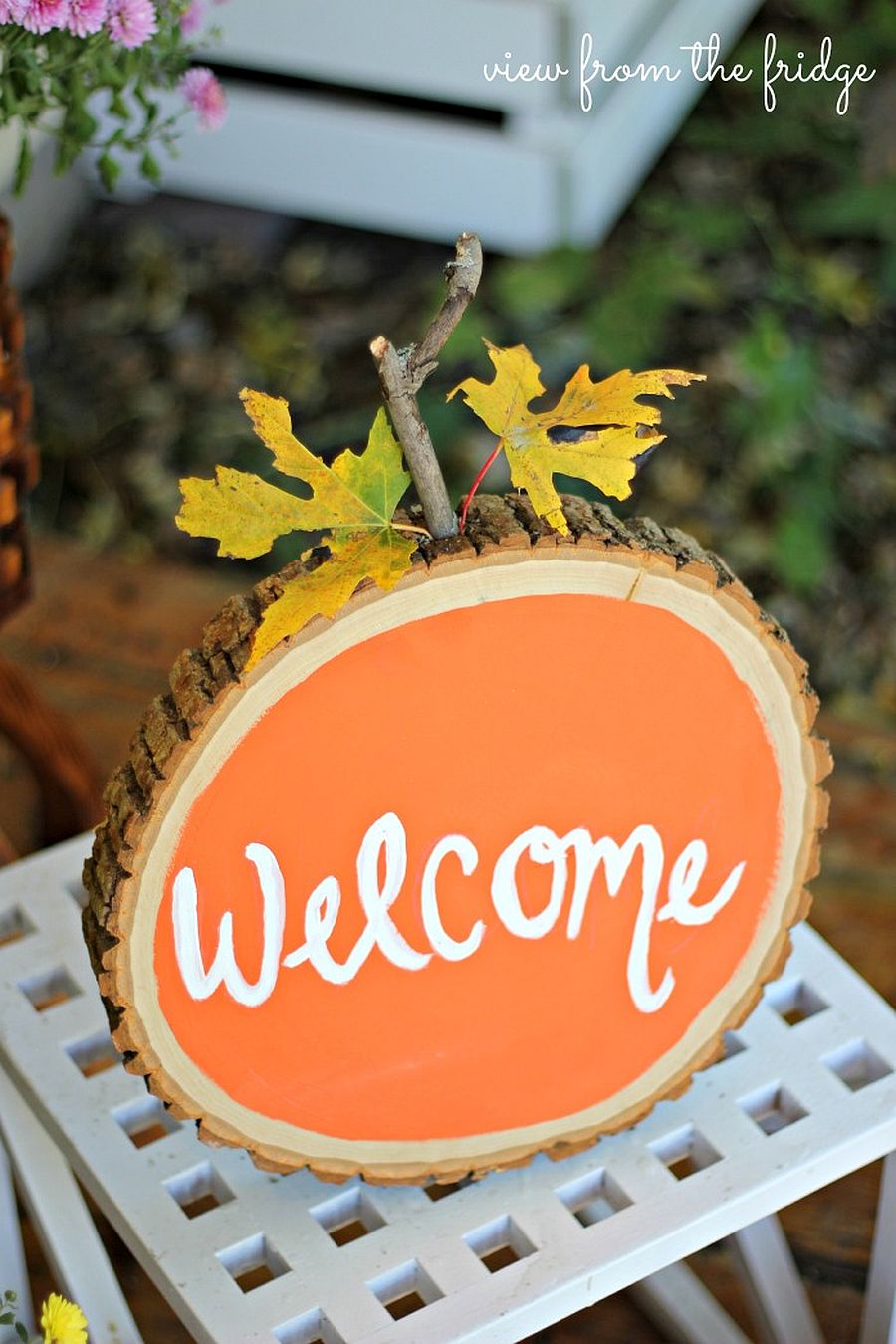 Most fall DIY projects are unsurprisingly created around pumpkins, the falling leaves and all things nature-centric. But picking the right fall DIY can be a tough task and not all of us are skilled enough or even have the time for an elaborate and complex crafting project. With that in mind, here are 11 delightful and relatively easy fall crafting ideas that should give your home an instant, festive makeover –
Creative Pumpkin Crafts for Fall
Fall and pumpkins are an inseparable couple and it should not come as a surprise to anyone that they top the most popular Fall DIY list pretty much every season. This season, think of something far more brilliant and striking with a project like the sparkling DIY Marquee Light Letter Pumpkins. The best part about this awesome DIY is that you can even use the individual pumpkins beyond fall in various rooms of your house as a statement addition! If crafting a lighting fixture seems like far too much, then the fall floral planter crafted from pumpkins is a much easier alternative.
RELATED: DIY Thanksgiving Centerpiece Ideas That Celebrate Fall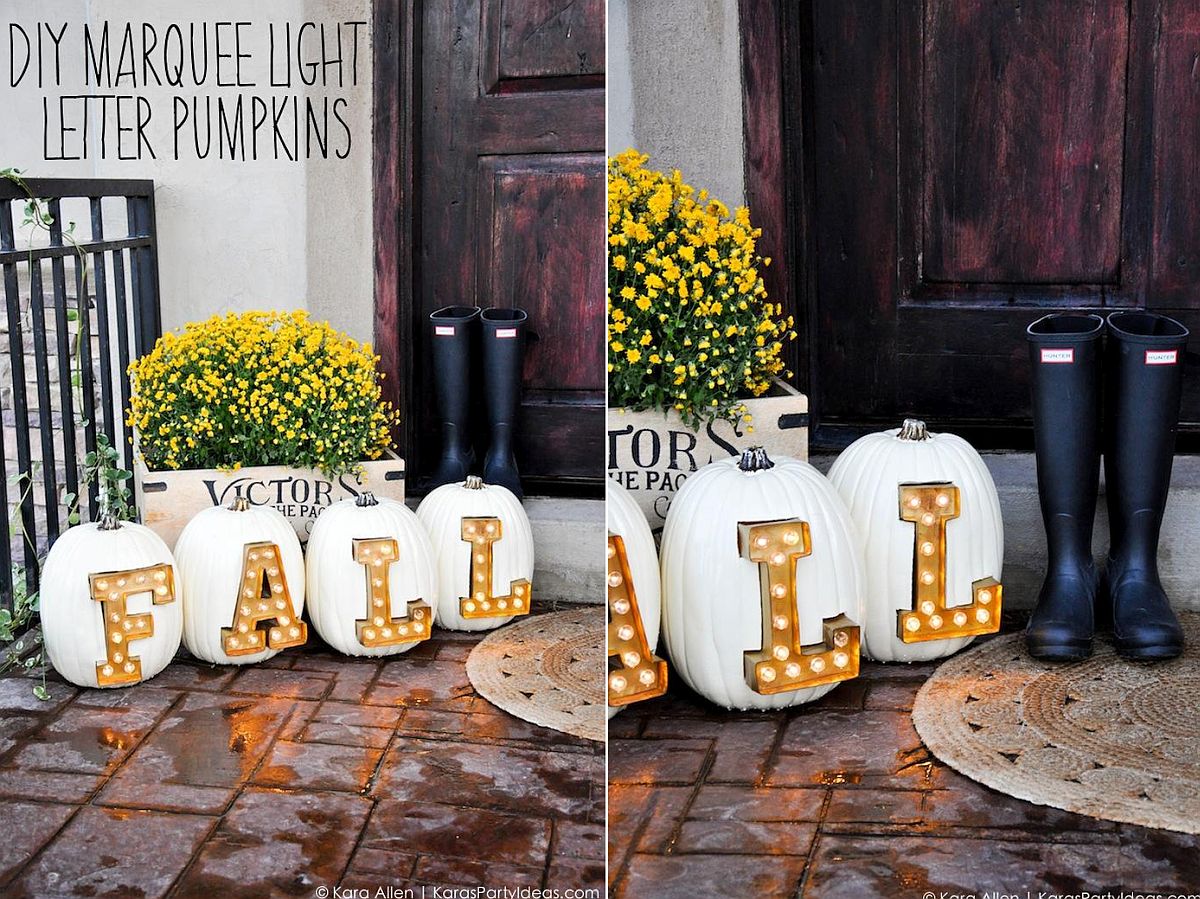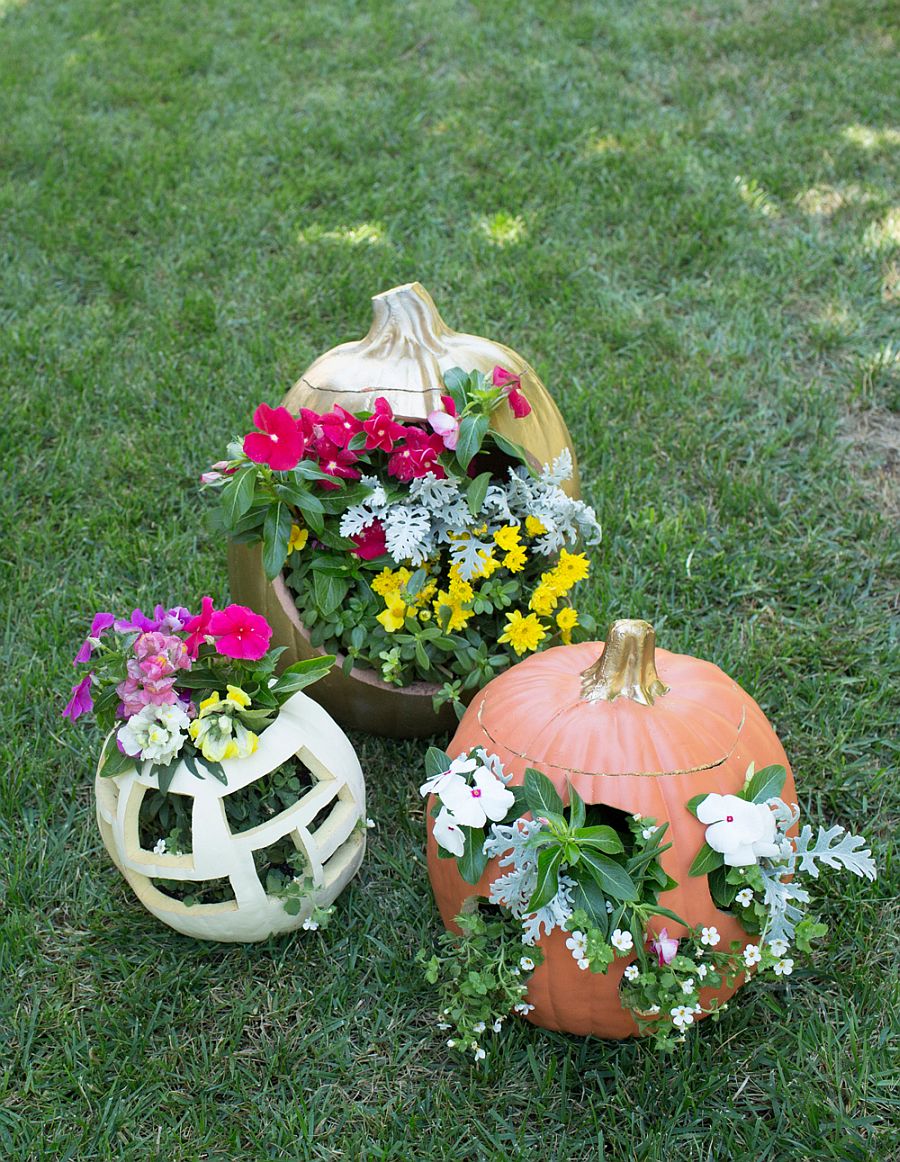 Looking for something much more brilliant and yet polished and understated at the same time? Then the DIY iridescent pumpkins crafted by our very own Kate offer a chic project to try out. They are uber-simple to craft, take up no more than a couple of hours and should serve you well all throughout fall as you shift through different tablescapes and decorating schemes.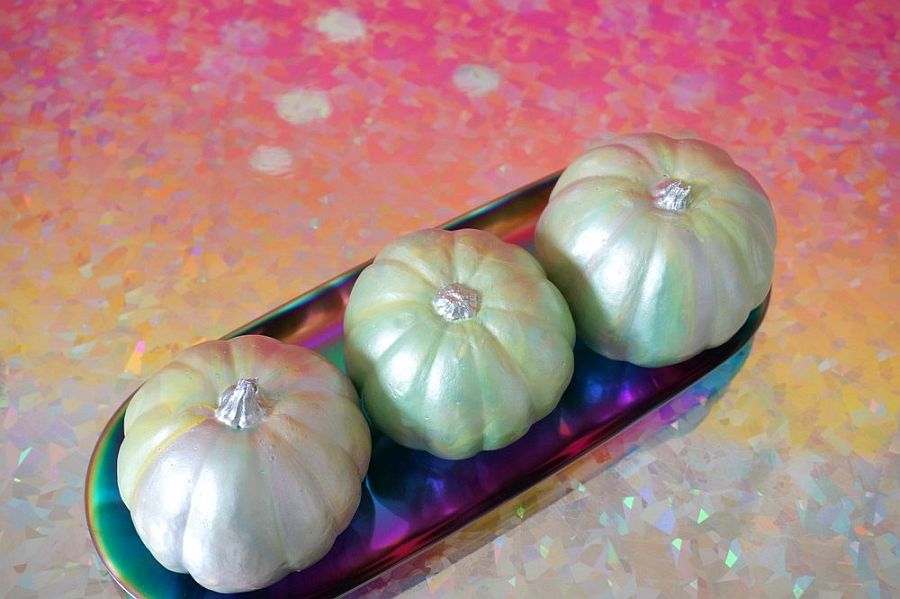 Easy and Elegant Fall Wreaths
Nothing says fall is here like a neighborhood where doors are decorated ever so beautifully with a lovely wreath. Sure, as Halloween comes around the colors and motifs change to eerie, but for now a vivacious wreath full of color and fall goodness is the way to go. We absolutely love the pastel brilliance of paper leaf ombre wreaths and they sure are bound to steal the spotlight and turn heads as people drive by. Not interested in pastels? Then give the DIY Paper leaf wreath we discovered on Polka Dot Chair a shot – it is breezy, charming and has a certain timeless aura about it.
RELATED: Funky DIY Wreaths for the Fall Season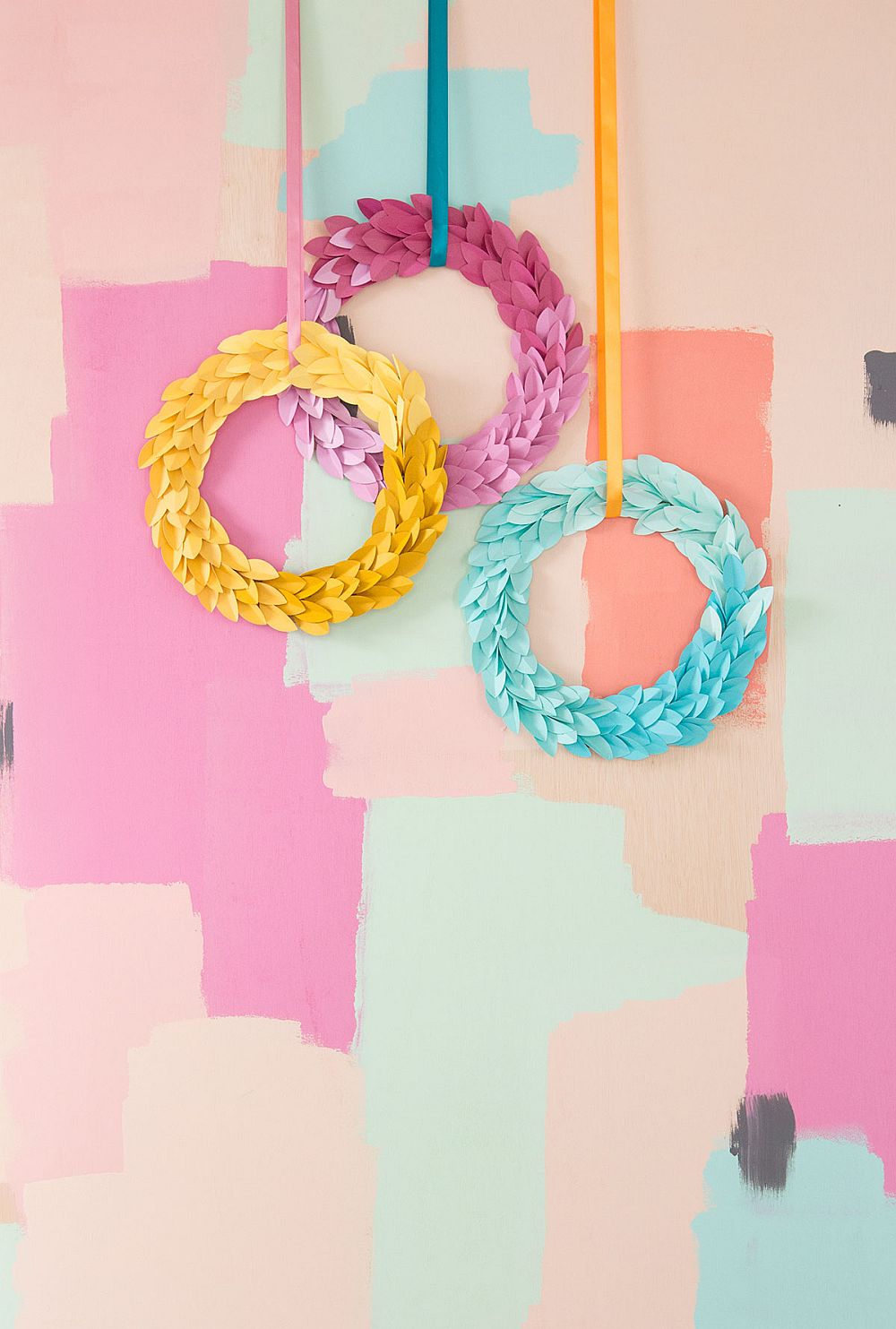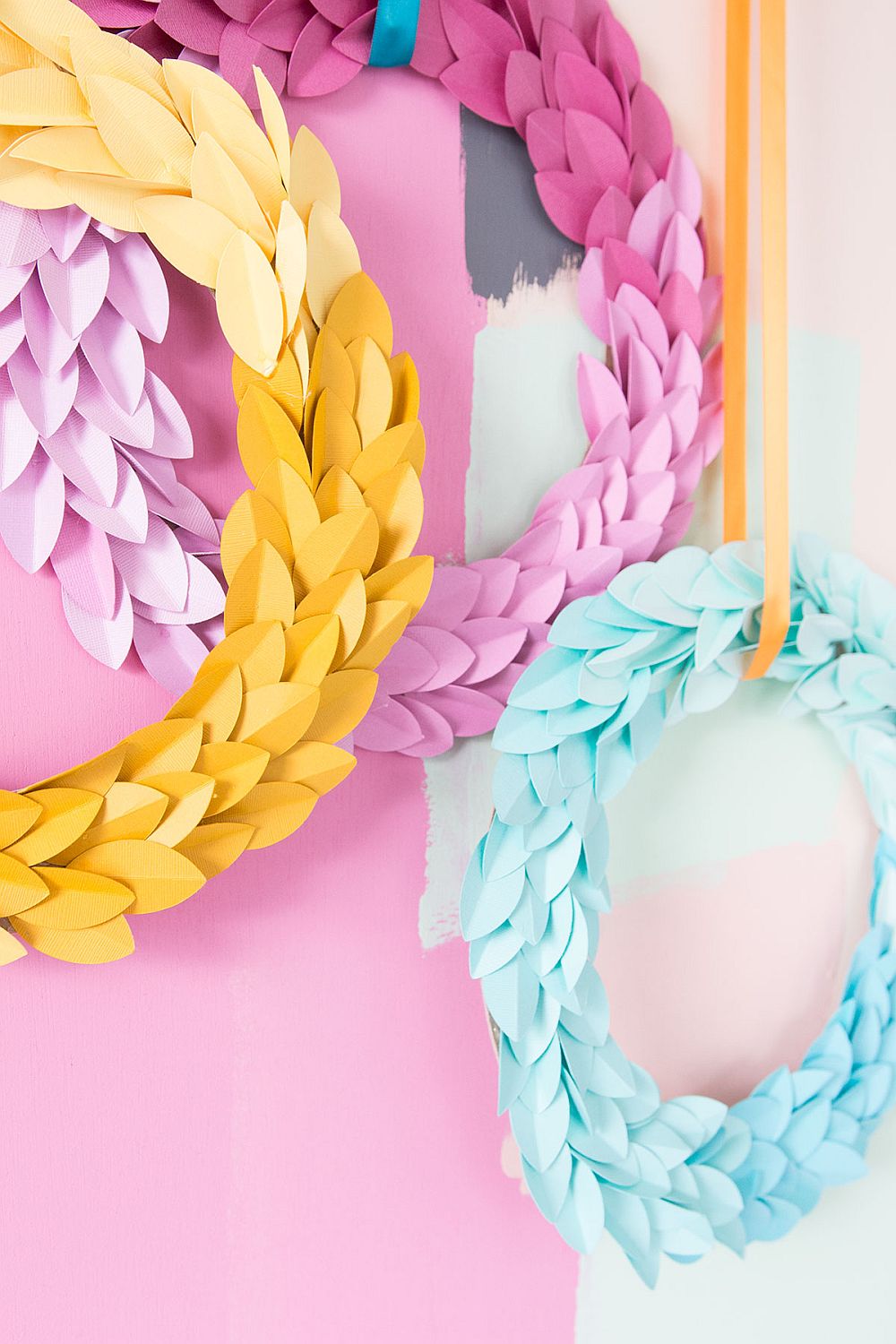 White and gold are not colors that one instantly associates with fall, but this is a wreath that can easily adapt to changing holiday themes with a few add-ons and promises to stay relevant through Christmas and New Year as well. Sometimes, simplicity just trumps all!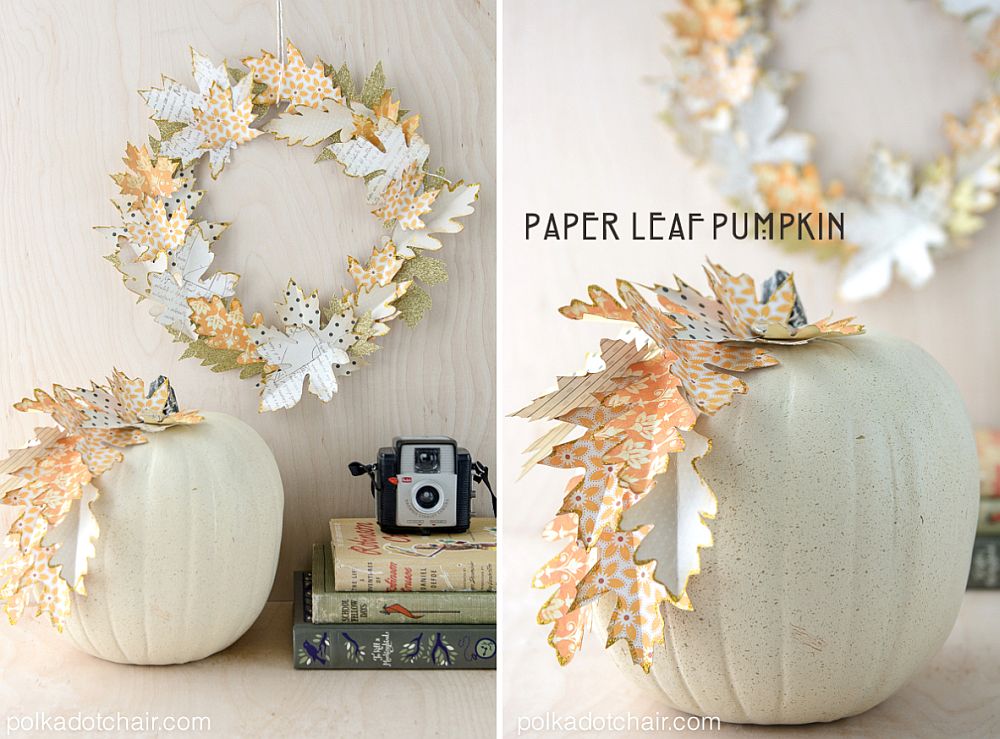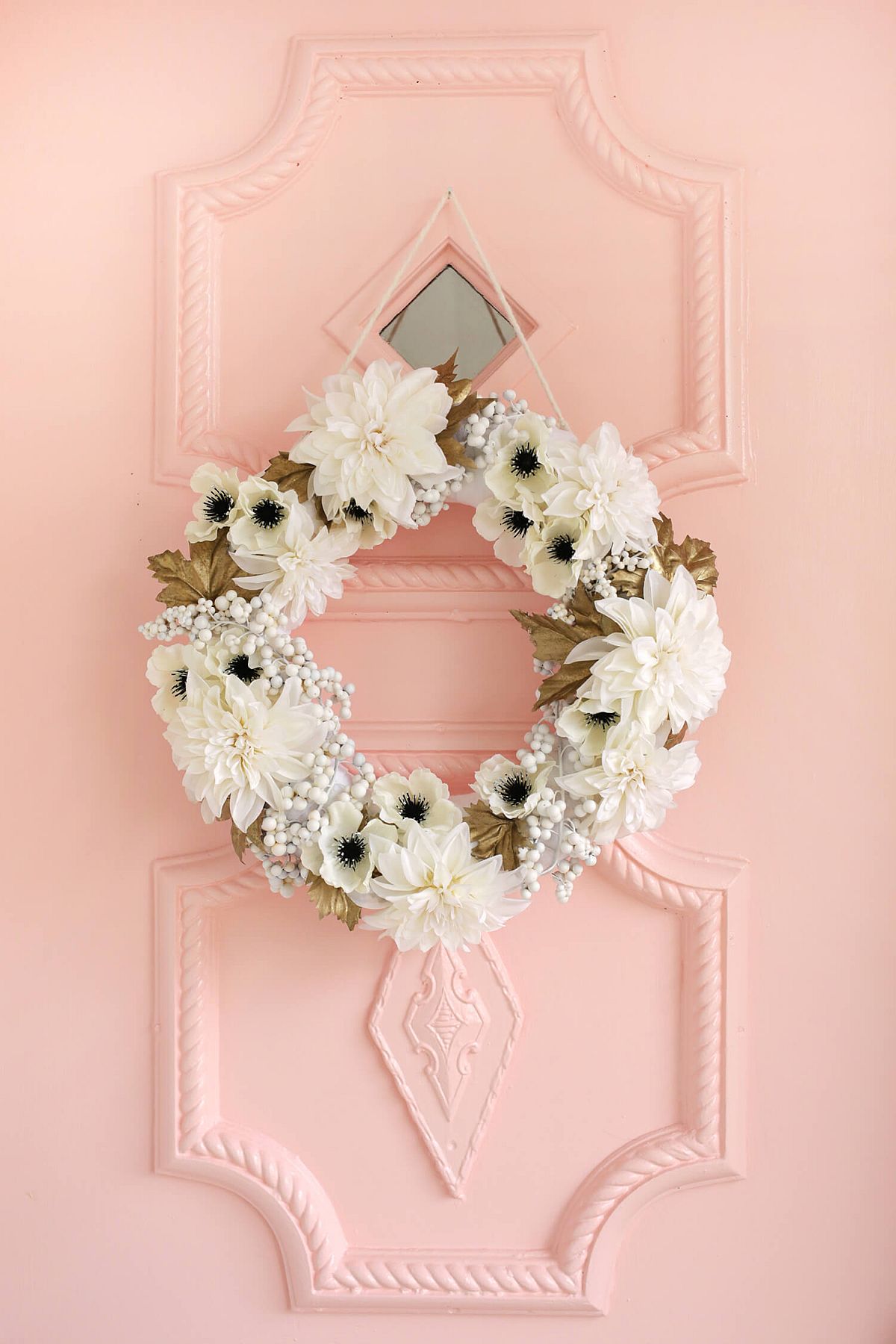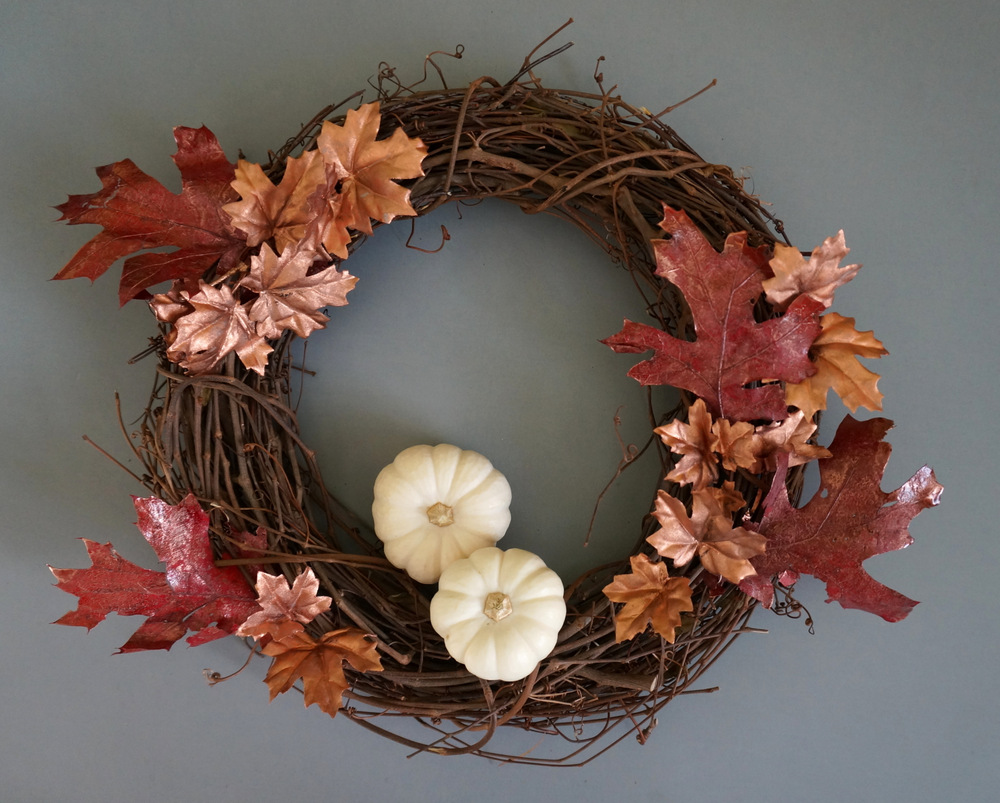 Vibrant Fall Tablescapes
Fall is when the endless series of dinners with family, friends and even just acquaintances just starts. Some we love and most we just endure and try to survive in one piece! But if you are the host of these amazing Fall parties, then then perfect tablescape goes a long way in getting things right. There are few DIY ideas that are as colorful, beautiful and just fabulous as the painted pine cone table runner and this one is an absolute visual treat! The best part of course is how you can get everyone from your family involved in creating this effervescent masterpiece. The gorgeous candle and leaves centerpiece is a much more common guest at the fall table but is equally impressive and incandescent.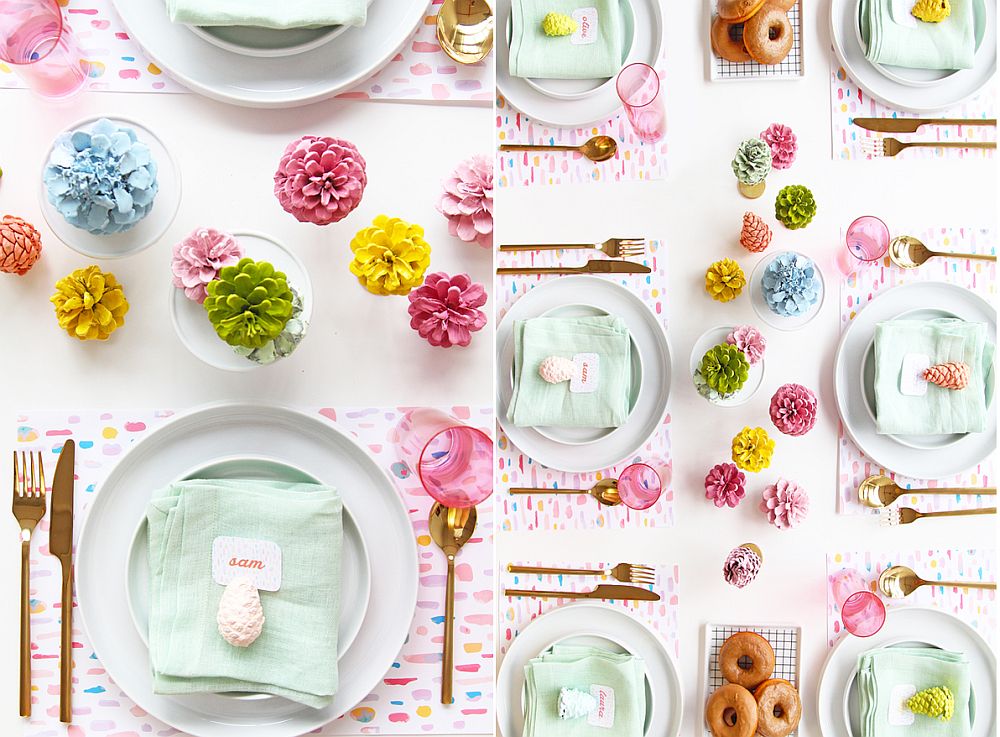 Colorful and Creative Fall Crafts
Finally, we have a couple of cheerful DIYs that perfectly epitomize fall at its radiant best and while one involves felt, the other is more rustic with its woodsy charm. The DIY pumpkin tree stump welcome sign is one of our personal favorites as it has everything a fall DIY needs – something natural, something orange and a hint of leafy goodness! And in case you cannot get your hands on a lovely little slice of tree stump, then the fall leaves garland crafted using felt leaves is an absolute must-try.
RELATED: Top 3 Home Trends for Fall