We often talk about how it is the little details that go on to make a big difference when it comes to decorating and organizing your home. That could not be truer when you talk about your daily routine and how little disturbances in it can add on to completely alter your schedule. Something as small as misplaced keys might end up taking 5 or 6 minutes of your precious time to unearth and that is often enough to miss your ride and cause a delay! Why not make it a whole lot easier and classier by replacing that bowl you have for all your keys with a cool key holder that just feels far more tasteful!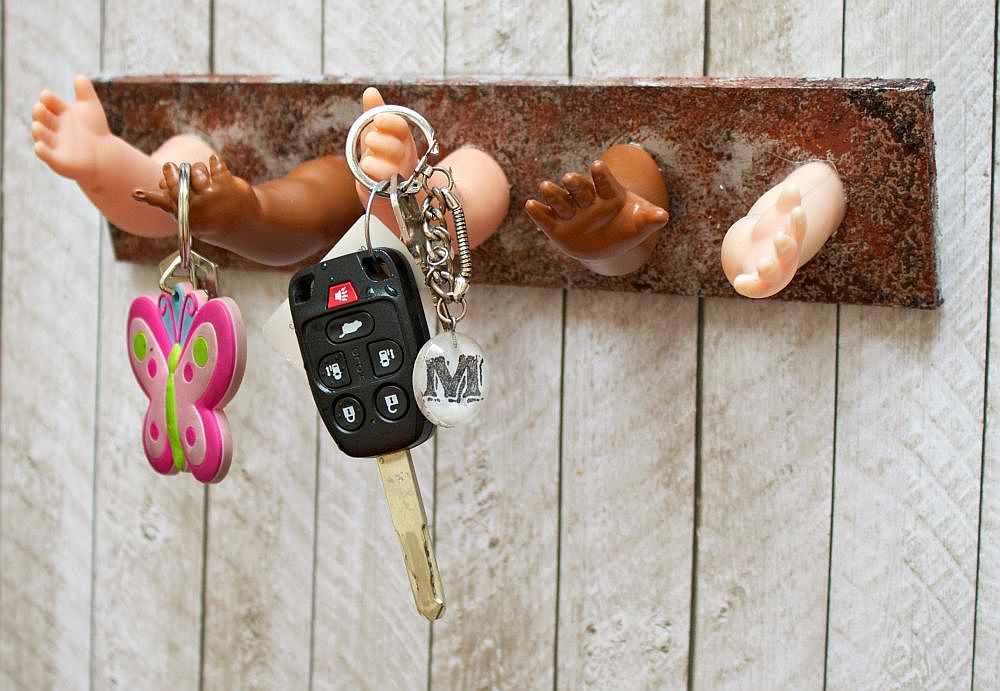 As always, you need not pull out your smartphone and start shopping for a key holder as we have plenty of great ideas to craft one on your own. The best part about these easy-peasy projects is that you can change your key holder regularly as seasons and trends vary and it will barely cost you anything at all! Whether you love chic key organizers, those that multi-task or want something specifically for this Halloween, we have them all lined up for you. It is time to stop that constant search for your keys –
Time to Get Resourceful
Halloween is around the corner and a creepy key holder could just be the perfect starting point for your foray into the DIY world. Agreed, a key holder with little doll hands reaching out is eerie, but that is the whole point of Halloween. And if you are not too thrilled about keeping it around for the rest of year, then there are 9 other cool projects to choose from while this disturbing little key holder stays in the closet till next Halloween comes around (or it starts coming alive!)
RELATED: 10 DIY Towel Holders for a Budget Bathroom Makeover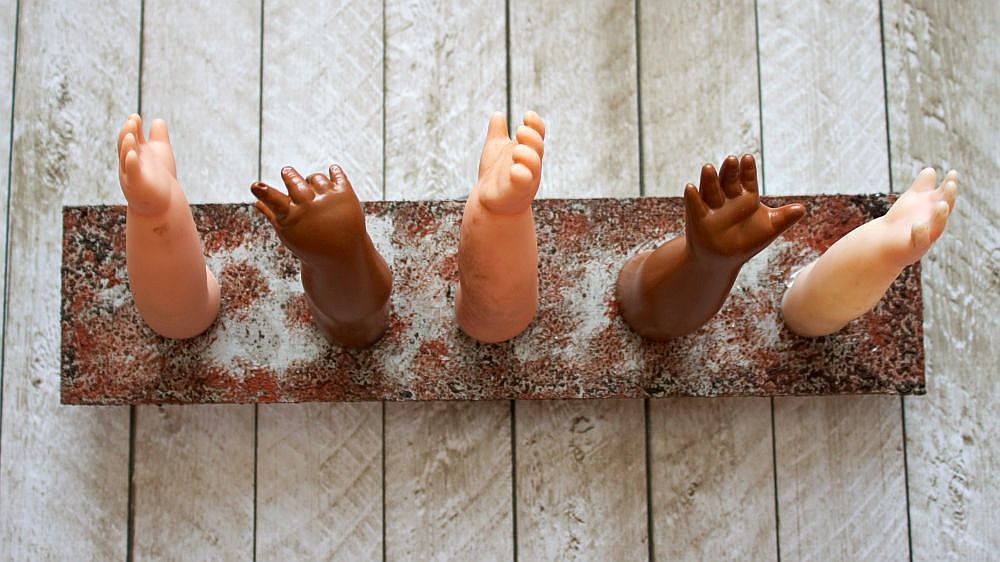 Looking for something more permanent and yet equally distinct and fun? Try out the LEGO key holder that we unearthed on Minieco. If you love playing around with LEGO blocks, then you will adore this uber-simple DIY idea. For those hunting for a key holder DIY that ushers in more color and pattern, the folksy flower design conceptualized by the folk at How about Orange or even the DIY Decoupage key holder present great alternatives.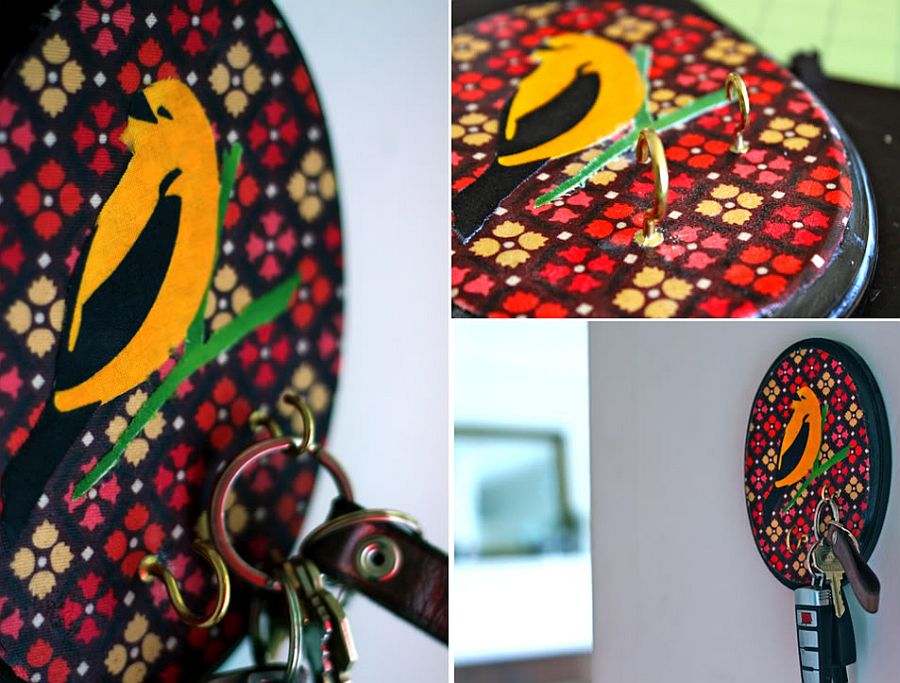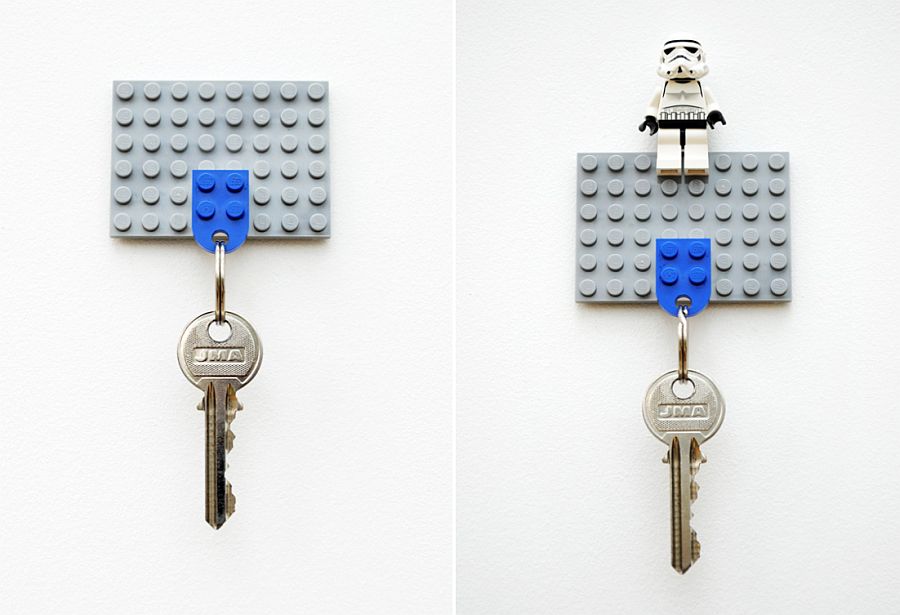 Modern, Minimal and Chic
Simplicity, functionality and an ability to blend effortlessly into the modern theme of your living space – this is what a perfect DIY key holder needs to offer. A Beautiful Mess showcases how easy it is to craft one of these trendy key holders that you can customize with additional art work or even a cool message of your choice by using just wood, keyhole fitting and key rings. An even simpler options is the wire key holder that also can convey any message you want unlike the DIY hanging concrete monogram that feels like a touch more permanent as a decorating choice.
RELATED: DIY: How to Make Wine-Themed Placecard Holders Out of Recycled Corks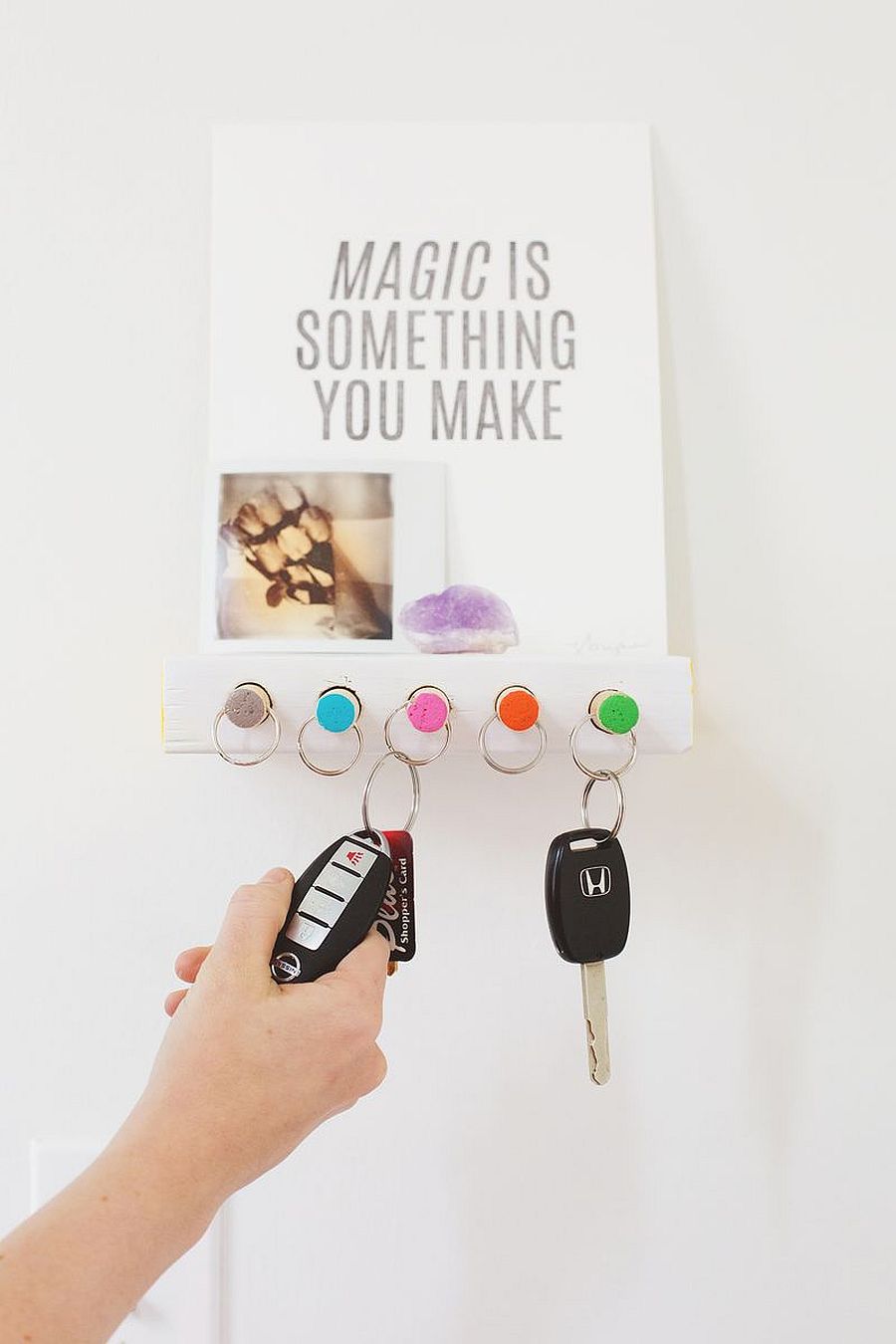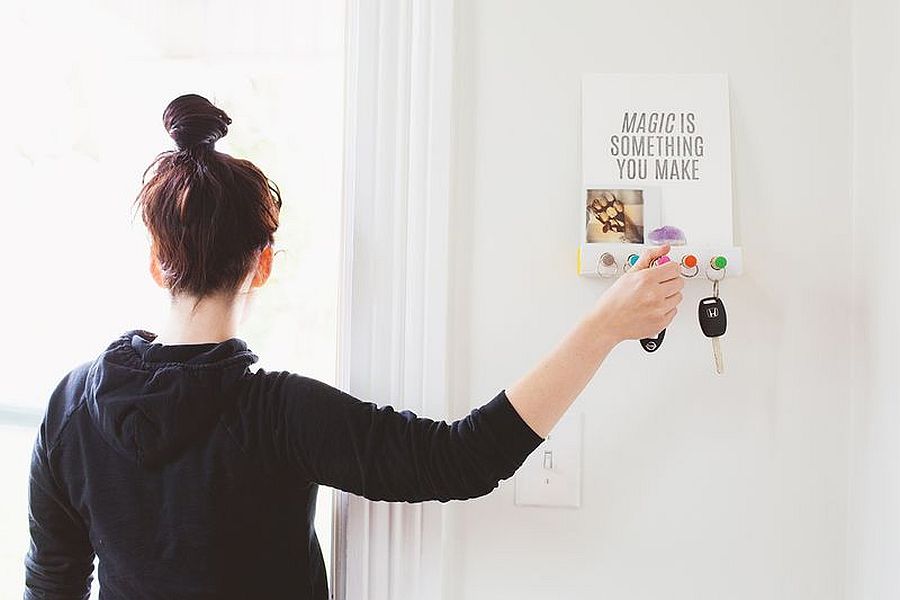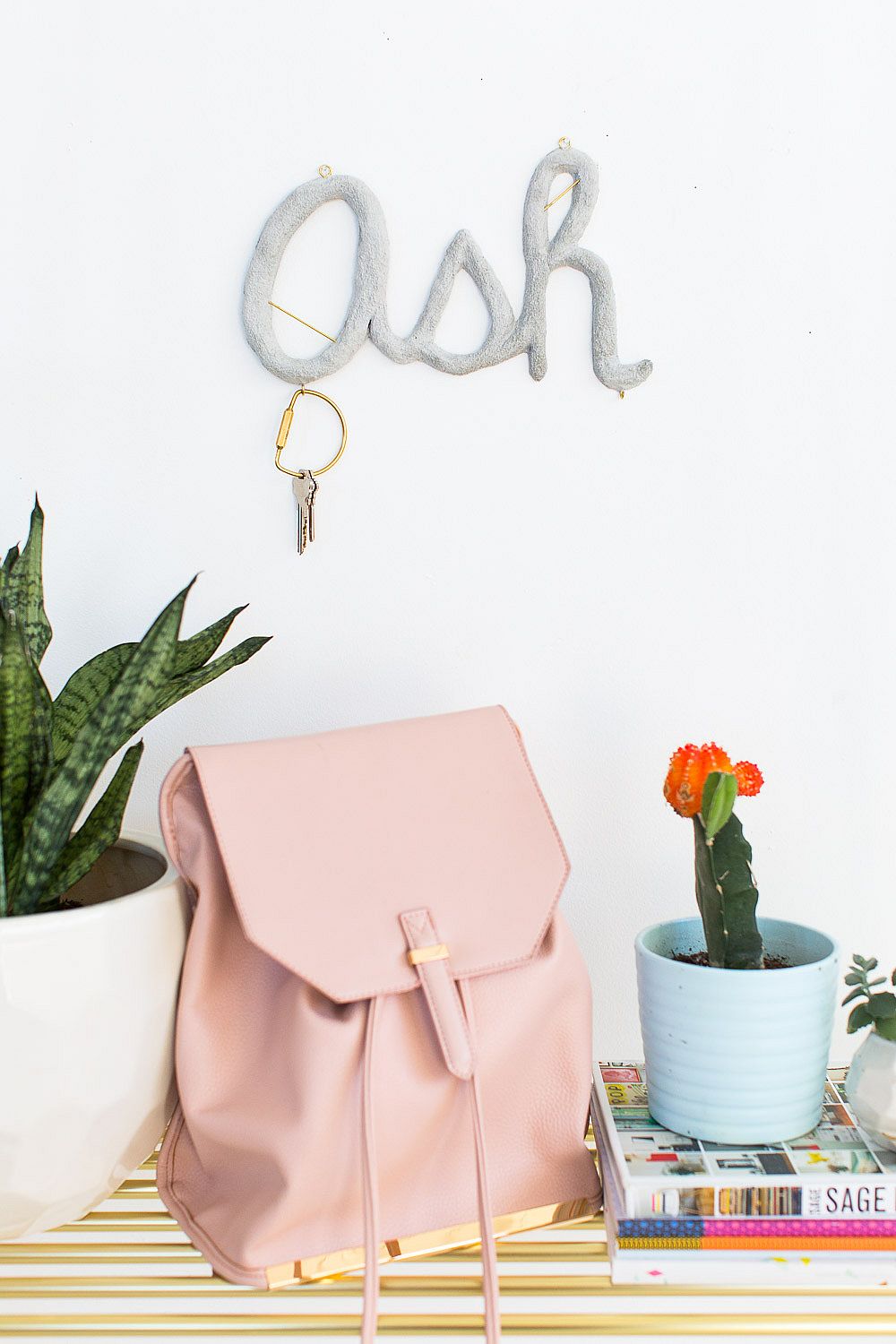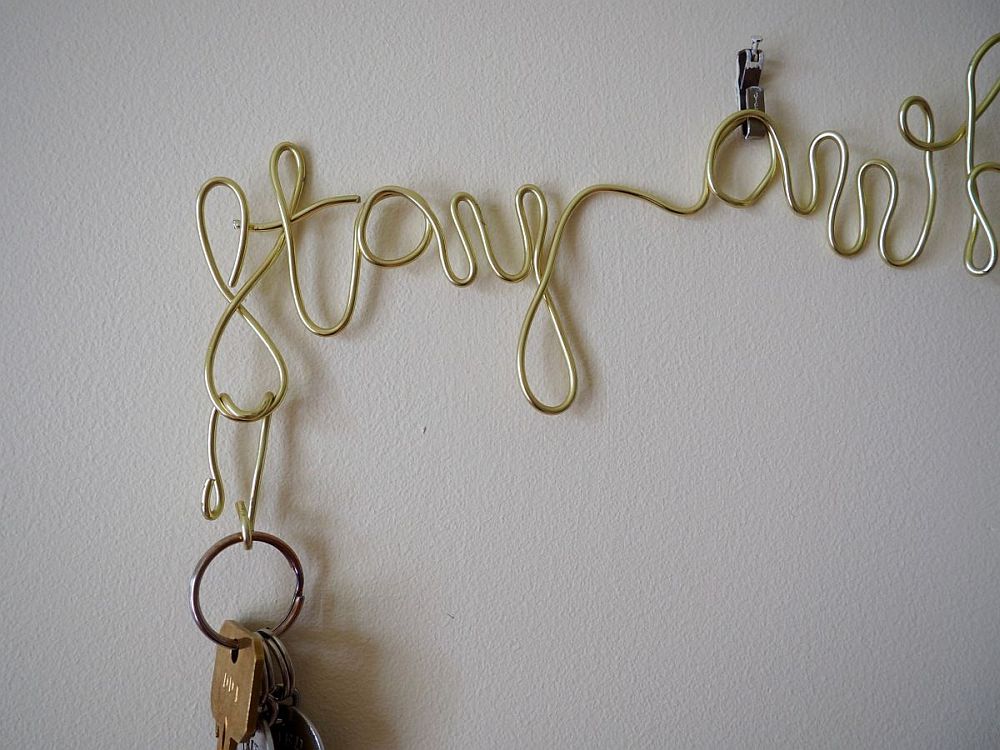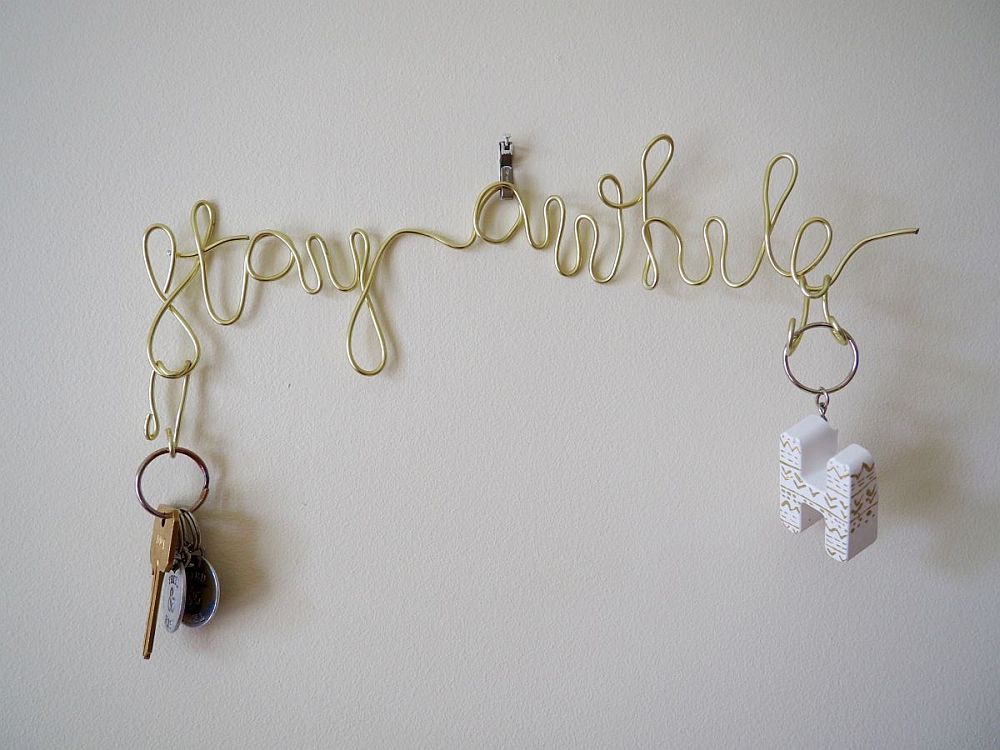 A Touch of Woodsy Charm
Every modern home needs a dash of textural contrast and woodsy warmth. A DIY key holder that combines organizational ease with natural elegance gives your entryway a far more inviting appeal. It might be a small detail in the larger scheme of things, but when set against a neutral backdrop, expect this cool key holder to make a big difference. A painted driftwood Jewelry hanger can also double as a fabulous key holder when needed and for those who love their glass of wine or four, crafting a key holder using old wine corks should be a hassle-free affair!
RELATED: 8 Easy DIY Wood Candle Holders for Some Rustic Warmth This Fall