More often than not, cubicle life seems anything but elegant. Yet you just might be surprised to discover that as the organization factor goes up, so does the style quotient! That's why today we're featuring a slew of DIY cubicle organization ideas, from fun purchases that will make life at work a whole lot easier to simple projects that you can complete in a few hours or less. We've even thrown in some special touches to take your cubicle style to the next level! Keep reading for tips, tricks and interesting products… [photo from Piedmont Office Suppliers]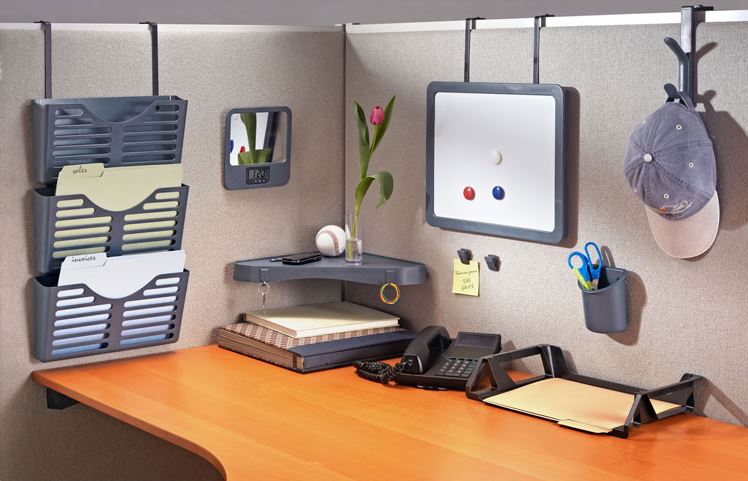 Easy Cubicle Makeover Ideas
We begin by exploring a few quick ways to give your cubicle a new look. Create a fun backsplash with this Brick Wall Corkboard from CB2. Faux white bricks are the perfect backdrop for displaying photos, important memos and more. Purchase a few of these boards and line them up side-to-side to "makeover" a wall of your cube!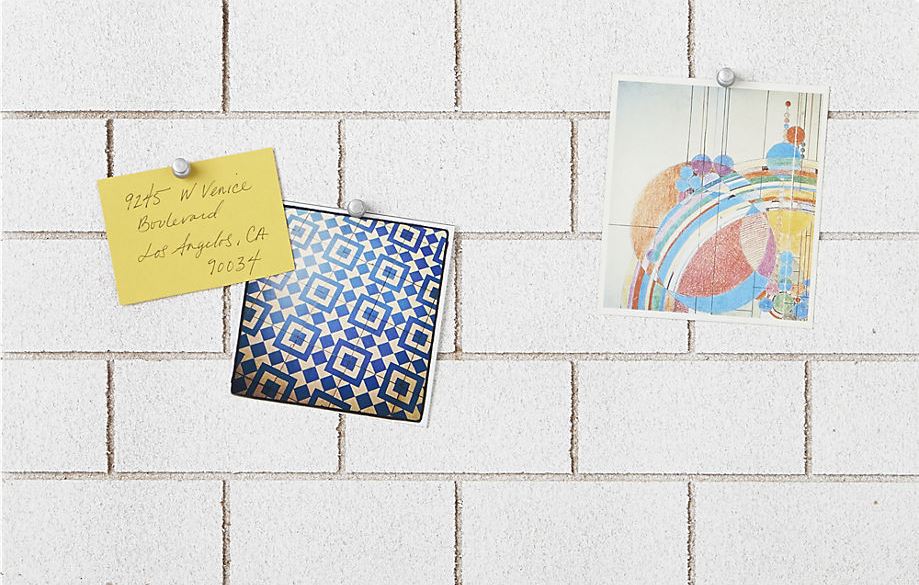 You can also hang a metal grid for a fun retro look. Gridwall panels are easy to find online, or you can go with this Wire Wall Grid from Urban Outfitters, which comes with stylish clips. Plus, you can choose from black, white and copper for the grid itself: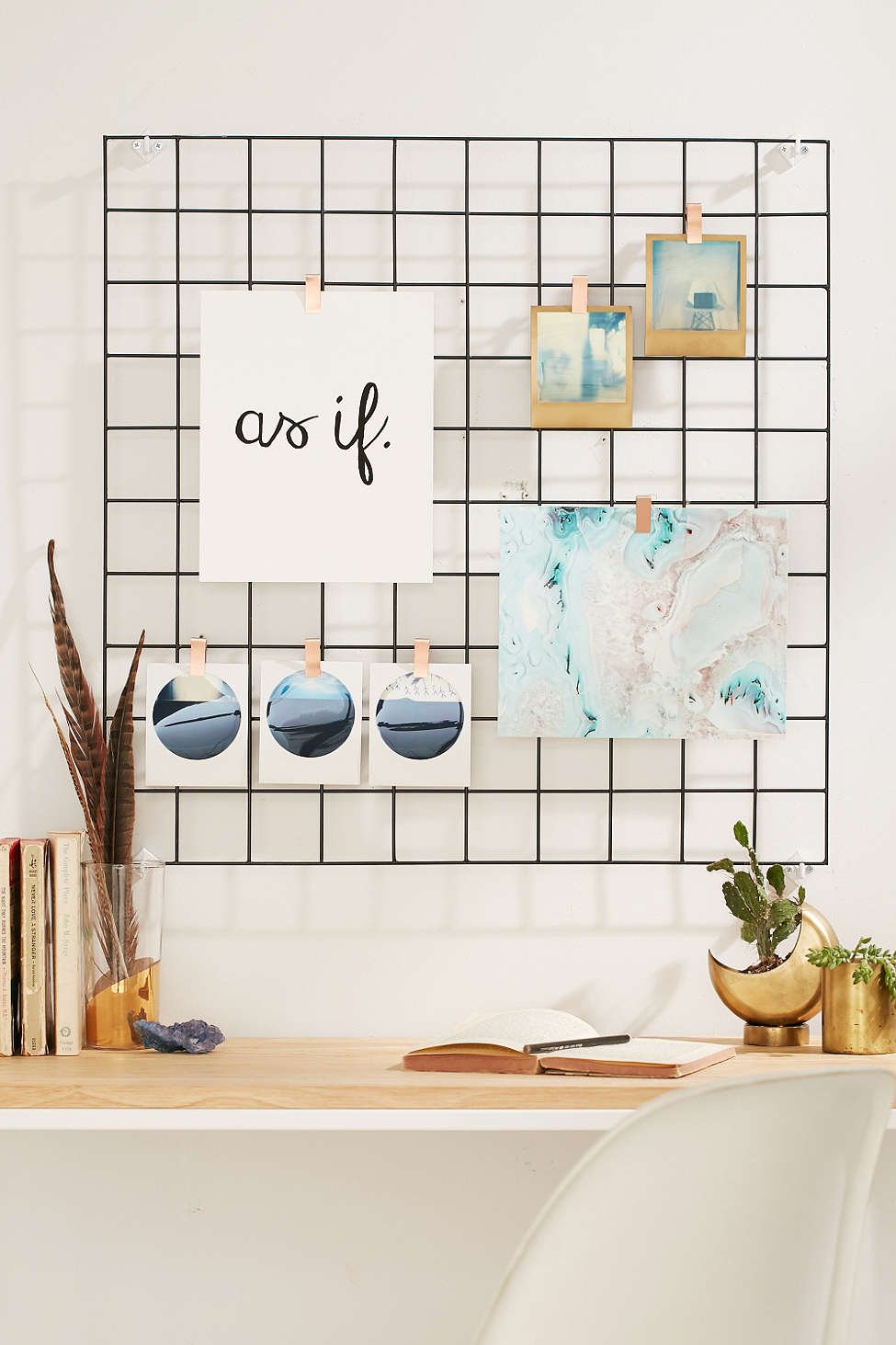 Create a photo wall with the help of string and clips. You can make your own or purchase an item such as this Gold Metal Photo Clip String Set from Urban Outfitters: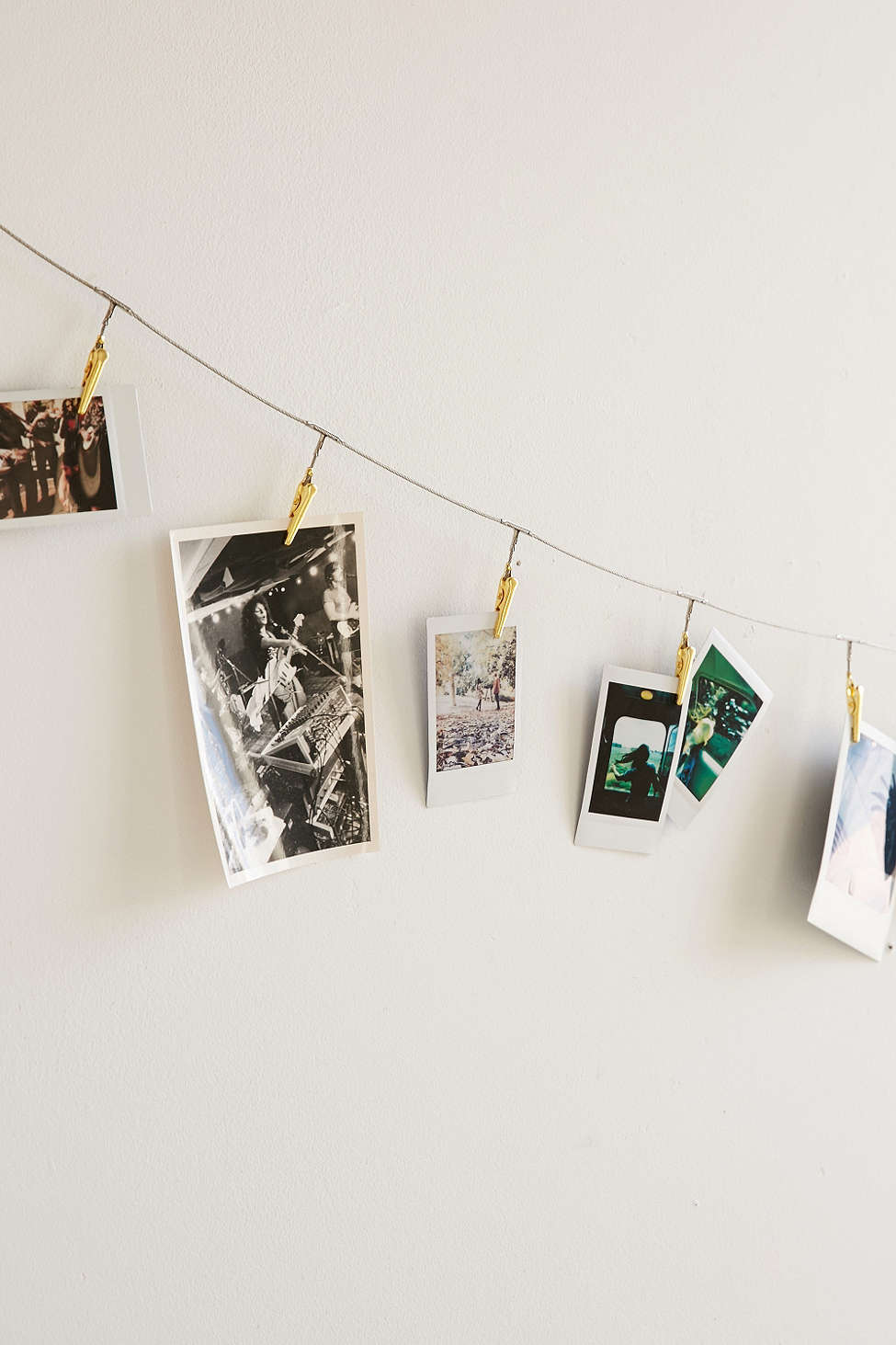 And if you're really feeling crafty, go for gold by making a chic DIY photo display system, thanks to this Metal Hand Photo Garland DIY from A Beautiful Mess. Aluminum roof flashing, a gold chain and spray paint are the main supplies that get the job done!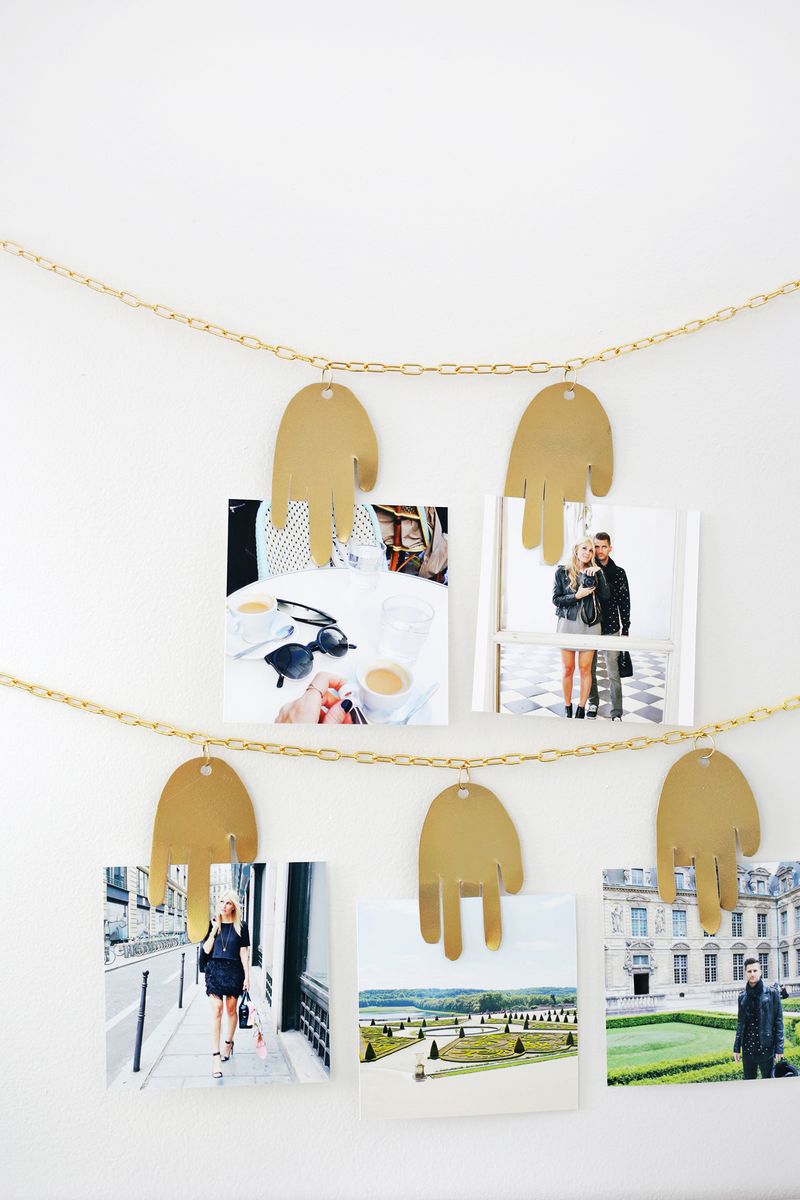 Got a memo board that looks plain? Perform a bulletin board makeover with spray paint! Head on over to Urban Girl Blog to find out how you can upgrade the board, the frame, and even the pushpins: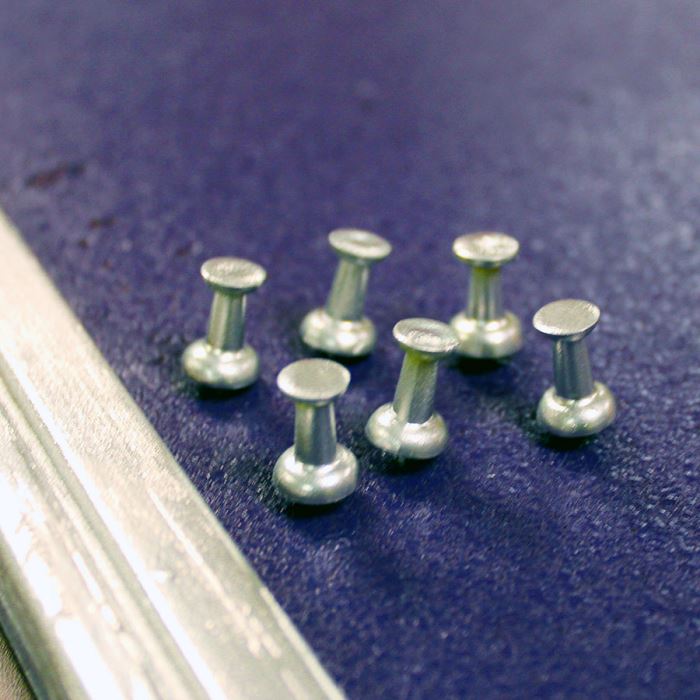 Why not add some brightness to your cubicle by creating a marble desk surface with the help of easy-to-remove contact paper? Bonus points if you make the look even more upscale with fun accessories like this shiny Knox Box from CB2: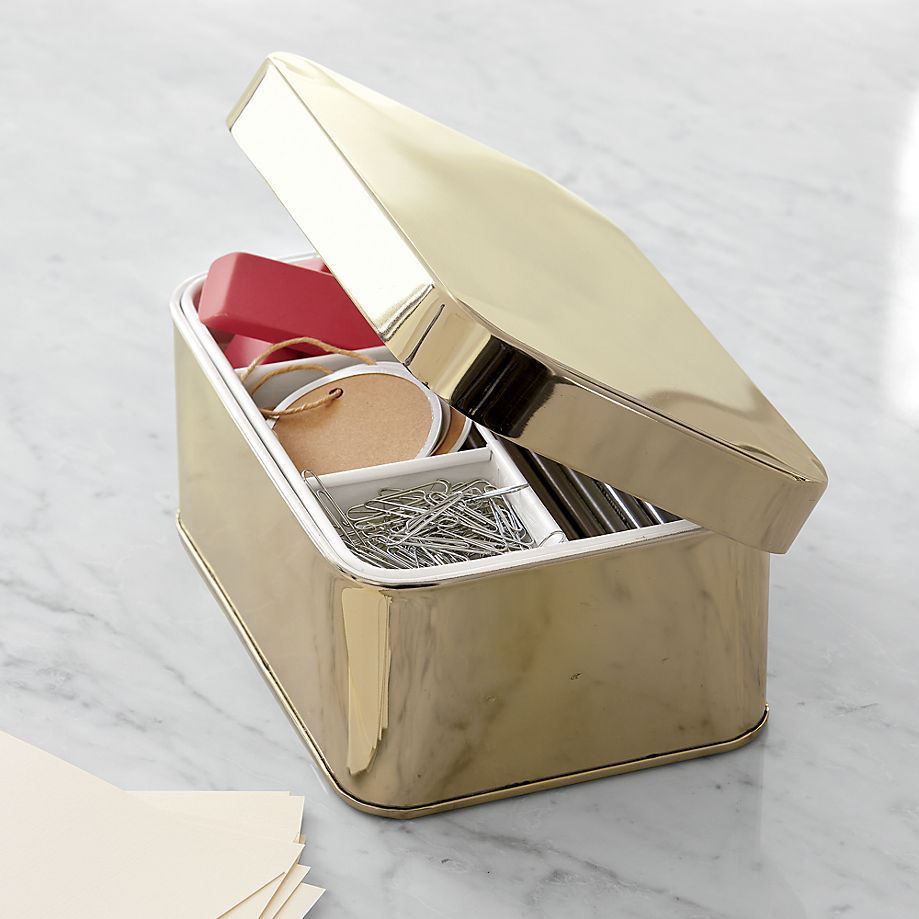 One of the easiest makeover strategies for the cubicle involves purchasing a trendy rug. You don't have to go big to make a statement, and there are plenty of options for any budget. A flat-weave rug such as a patterned dhurrie will allow your office chair to roll without fighting a heavy texture. [photo from Serena & Lily]

Handy Organizational Strategies
We now get down to the nitty gritty: organization! That's why you're here, isn't it?! Whether you make your own DIY storage containers or you use your craftiness to piece together a system that works for you, it helps if you stick with a color scheme that unifies the look. A large number of mismatched items will appear cluttered. We love these Color Pop Office Accessories in Mint from West Elm. Plus, the trays are stackable!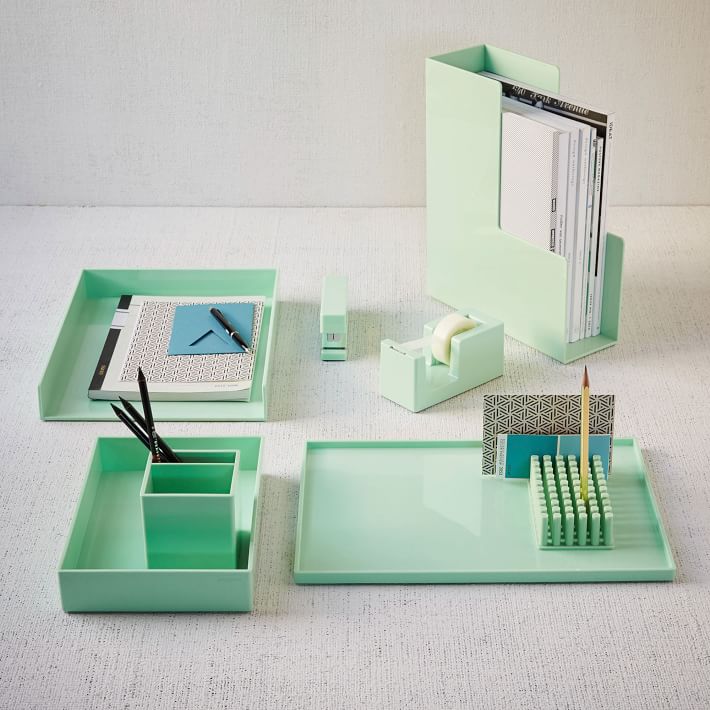 CB2 offers an eye-catching set with these Poppin Navy Organizers and Mint This That Tray. The key is incorporating a range of organizational items, and this set gets it right with a dual-sided mint tray, navy grip grass for pens and more, and a hanging file box to keep paperwork in check: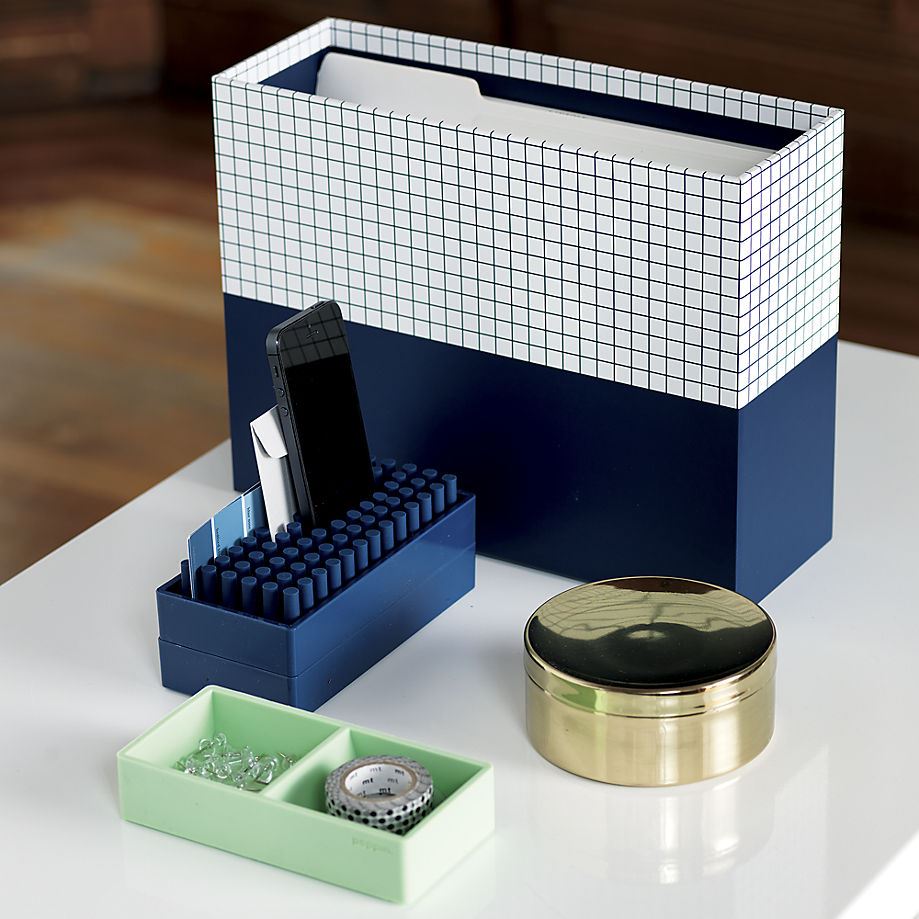 Tired of digging through your drawer for a pen? Make a PVC desk organizer with the help of a tutorial from Designs by Studio C. [ via Brit + Co.]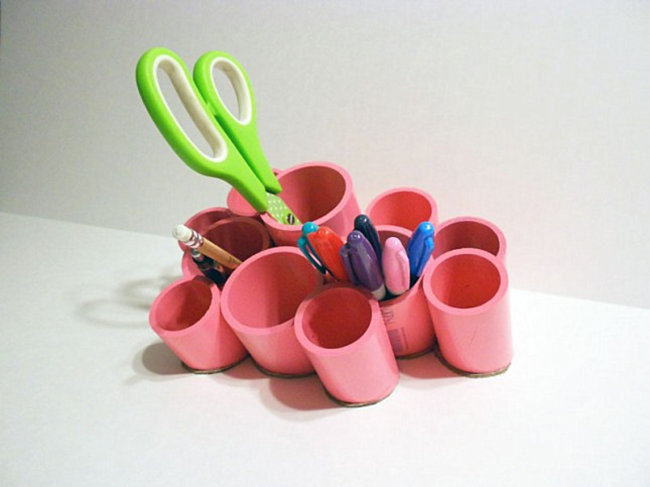 Don't forget the small stuff! It's often tiny items such as paperclips and rubber bands that lead to an out-of-control desk or drawer situation. This Cork Desk Tray from Urban Outfitters makes it easy for you to stay organized.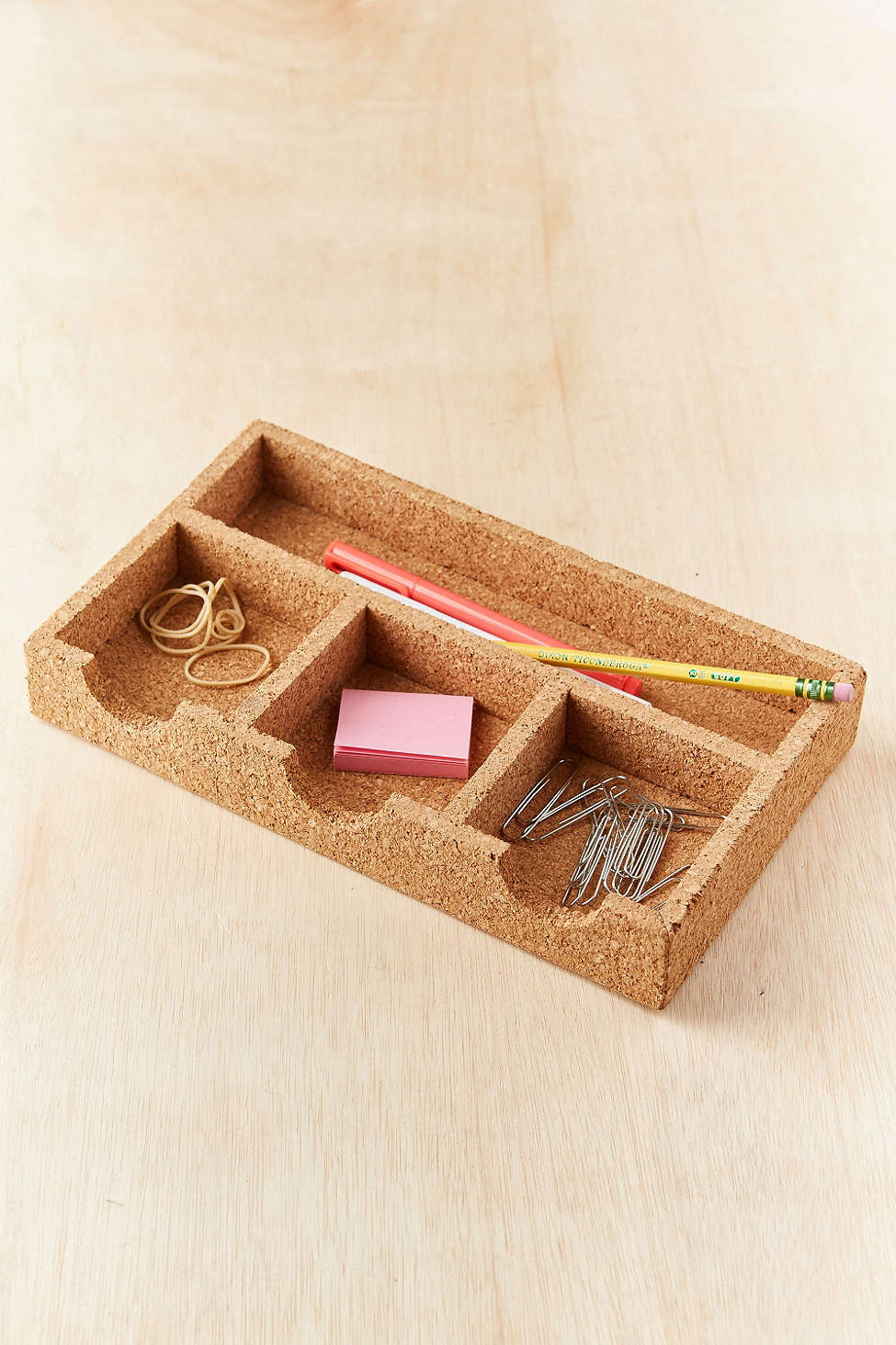 Contain snacks with a vintage-style candy jar. And you don't have to spend a fortune to grab it! We're loving Deb Anderson's Dollar Tree Organization for the Office Cubicle strategy, and you can learn more by watching the video via YouTube. The jar below is just one of many fabulous ideas: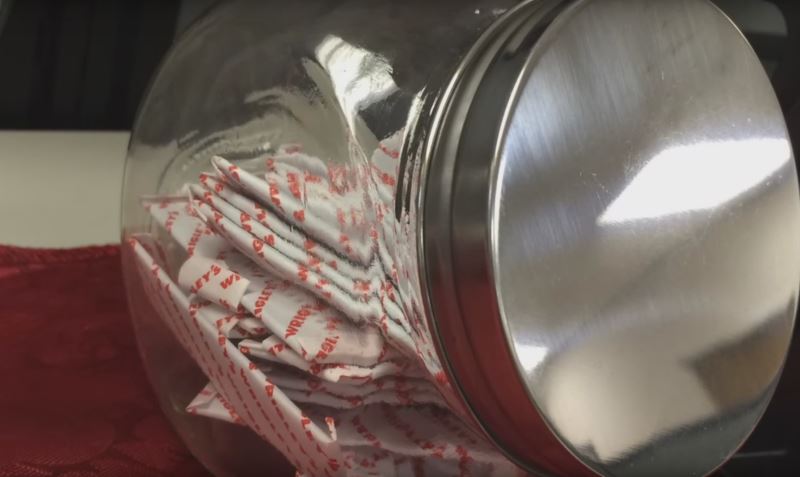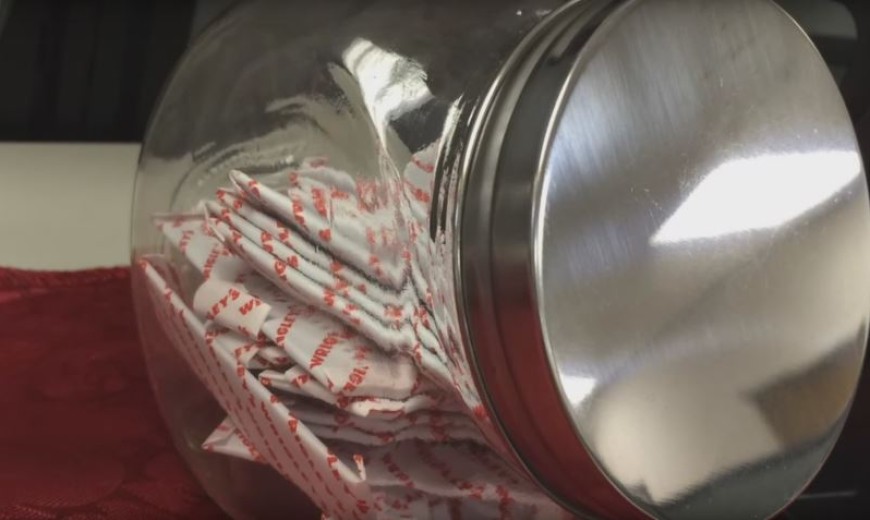 Keep clutter off your desk by moving it to the wall. Boy, does pegboard come in handy! Purchase it on your own and customize it for your space, or you can go trendy with this Block Design Pegboard from Urban Outfitters, complete with 10 large wooden pegs and 5 small peg dowels. Retro-modern!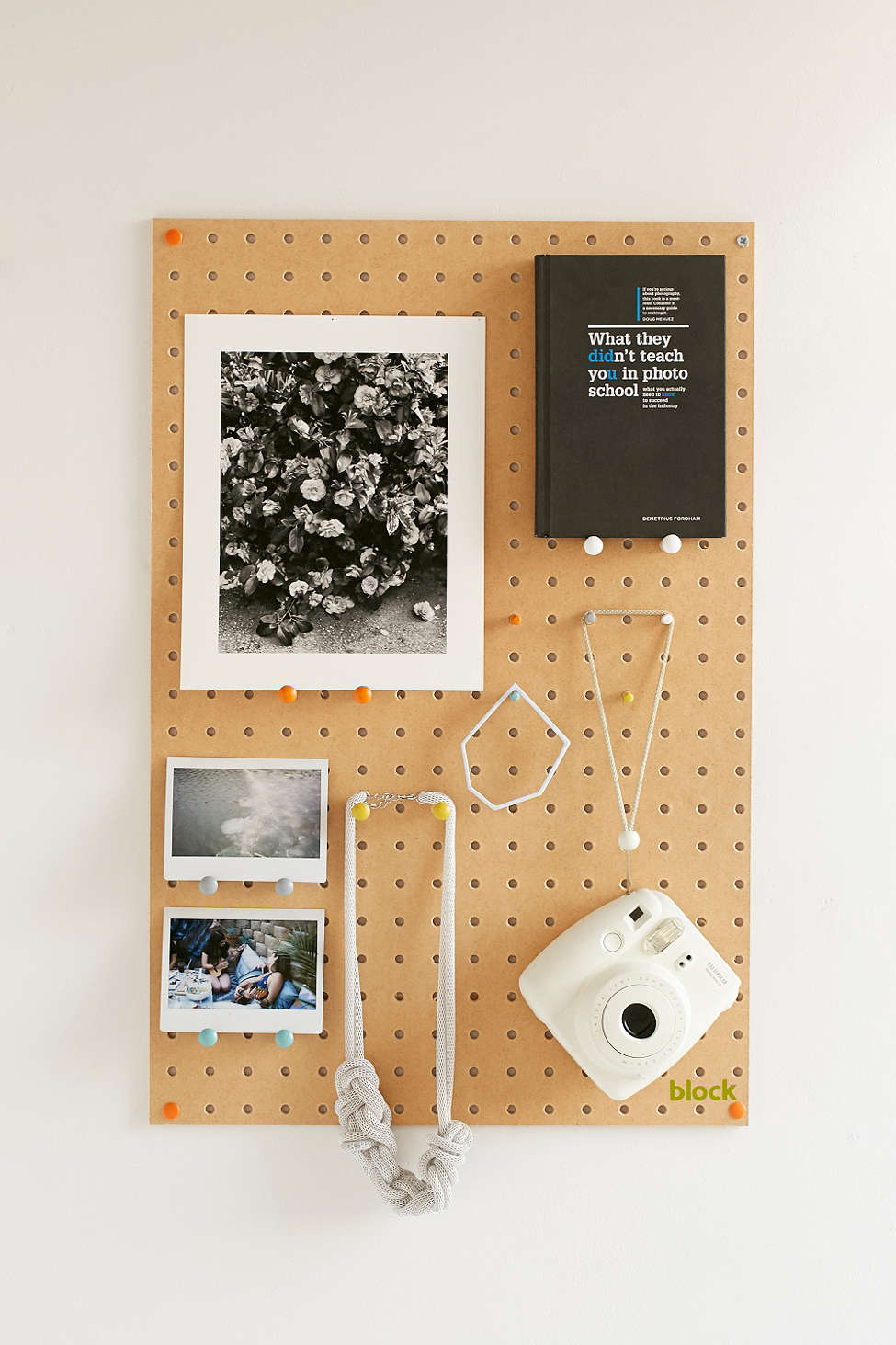 If your drawer is crowded, display your most-used items on the wall. Office supplies become decor in this fun idea featured at Homedit: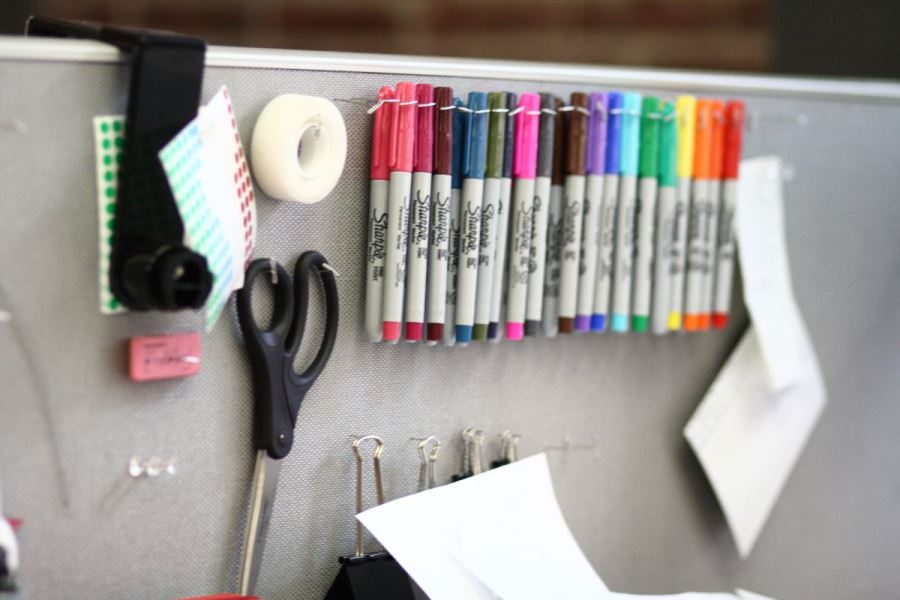 Keep cords in check with leather tacos. Yes, leather tacos! This Set of 5 Cord Tacos from CB2 features half moon organizers crafted from genuine leather. Perfect for ear buds, USB cables and more!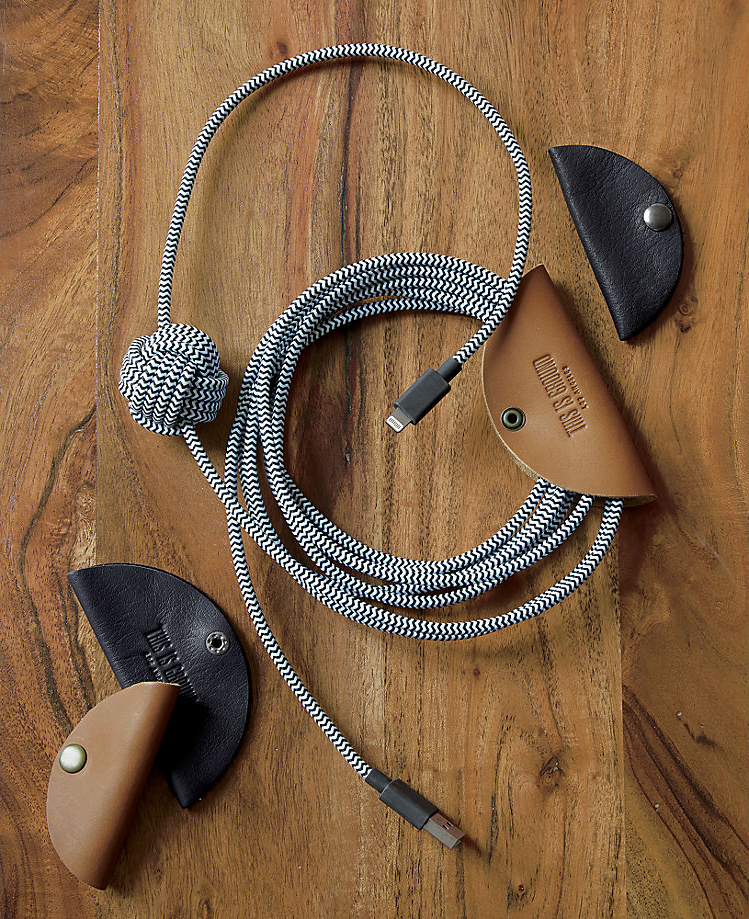 Special Touches
We couldn't end the post without discussing the icing on the cake! All too often, we clutter our cubicles with decor rather than useful items, making the useful stuff hard to find. Instead of a collection of purely decorative items on your desk, go with one or two main decor statements. A geo object is modern and chic, and we're digging this Marble + Wood Geometric Object from West Elm (which can double as a paperweight):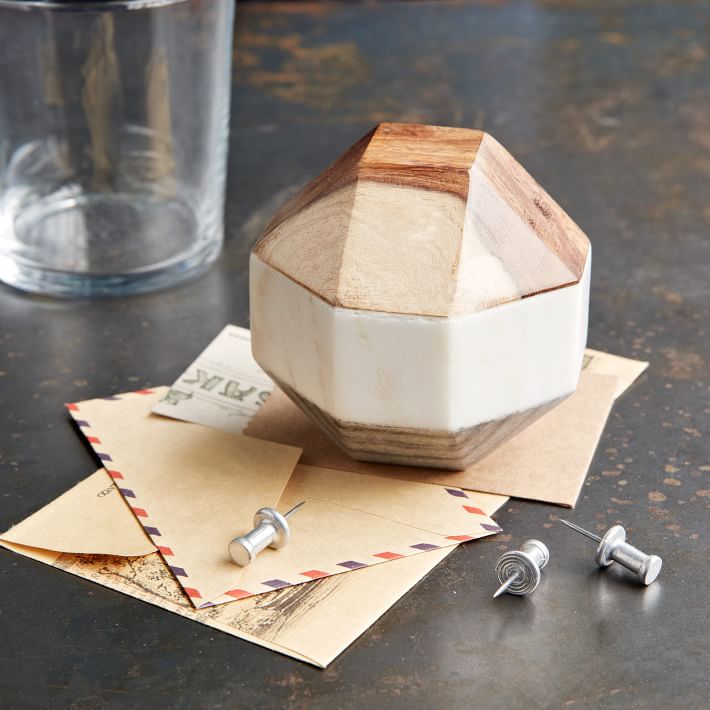 A plant adds personality and natural beauty to your desk. Opt for a low-light selection, or go faux! This Potted Aloe from CB2 has definitely caught our eye: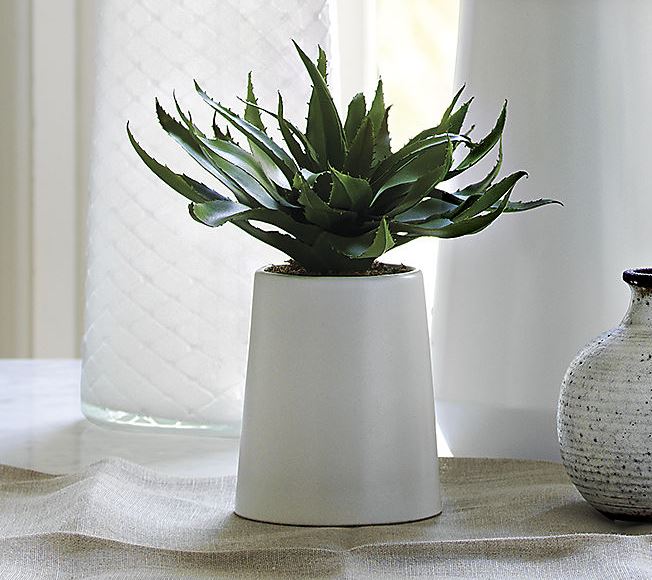 In fact, when choosing faux plants, succulents are perfect, as they have a flawless appearance that looks a little fake, even when they're real! CB2 is one of our favorite sources for small faux plants, and this Potted Succulent with Black Pot features a black crackle-glaze porcelain receptacle: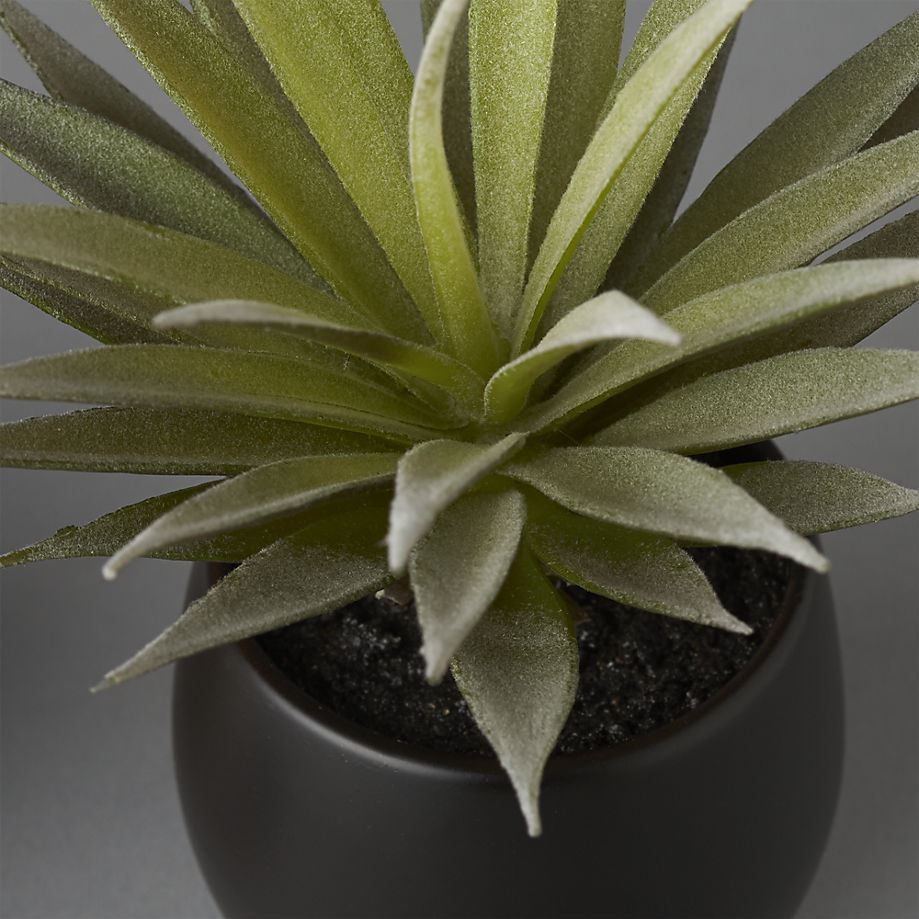 Last but not least, you can always go for meaningful decor such as a classy framed photo or two. Keeping a reminder of your nearest and dearest at work can make even the toughest of days easier to handle. These Acrylic + Metal Frames from West Elm are chic and clean-lined: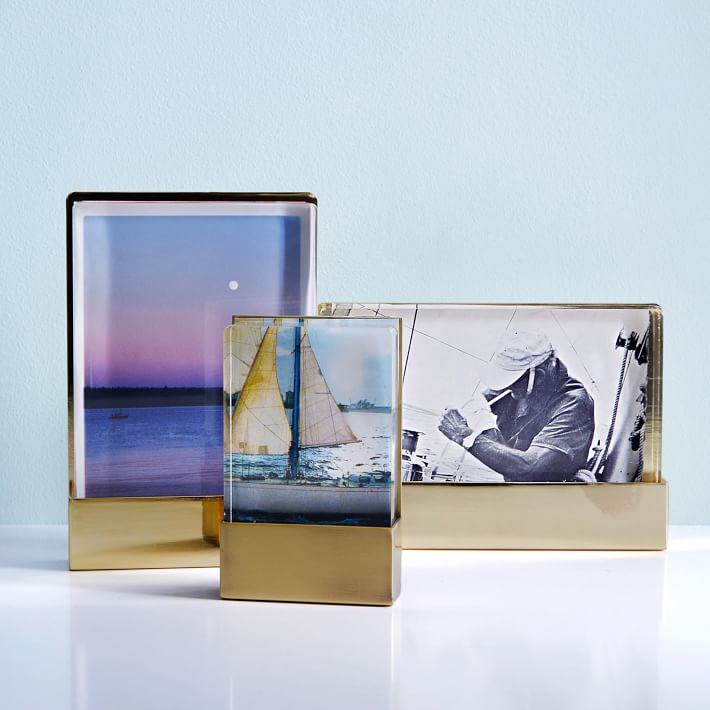 Do you have any cubicle organization or makeover tips to share? Leave a comment below…