When crafting an interior space, it is often the smaller details that are overlooked. Yet such details can represent a fine line between cozy and homey versus cold and uninviting. A warm welcome comes in many forms, and a tray is just one example. As with any good design piece, a tray is an investment in aesthetic, useful and long-lasting design. It is also a delightful companion, for instance one with which you might enjoy a drink, a lighted candle and a choice read.
The following trays are perfect for everything from entertaining to those intimate moments alone –
Tray from Design Nation
Danish company Design Nation was founded in 2012 by Christian and Jens Brorsen. The company's well-designed objects follow the example of much lauded Danish and Nordic midcentury design heritage, and fit perfectly with modern-day living. With Design Nation, qualities such as functionality, ease of use, durability and aesthetic appeal are imbued across its handsome range of products. The elegant and simple 'Tray', designed by Christina Liljenberg Halstrøm, is composed of a single powder-coated metal sheet, two ash wood handles and black rubber bands. 'Tray' is a practical piece and the perfect frame for favored objects.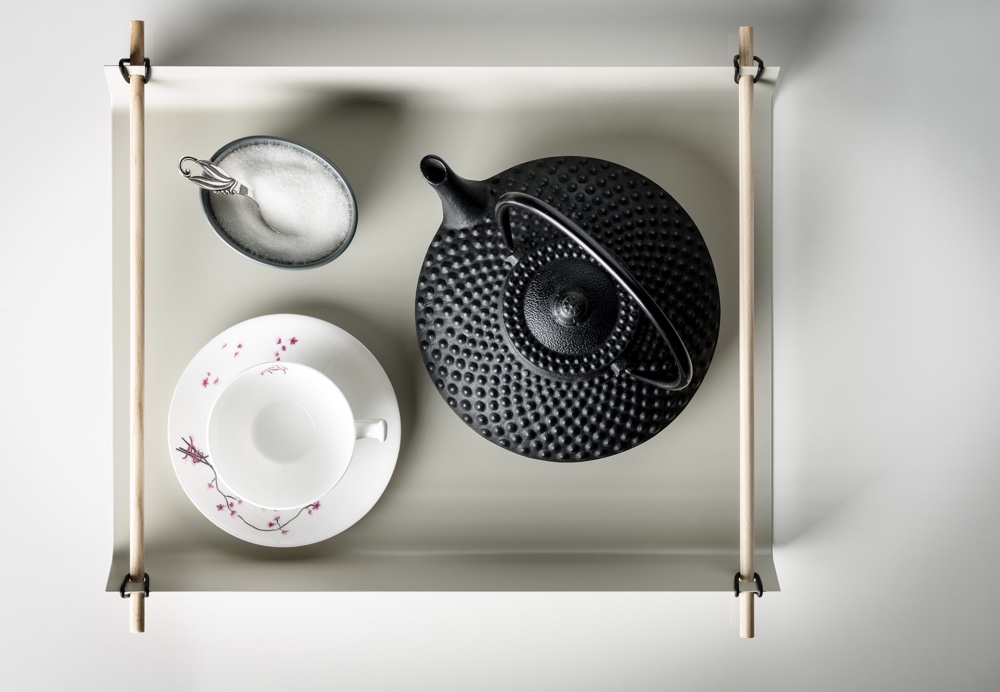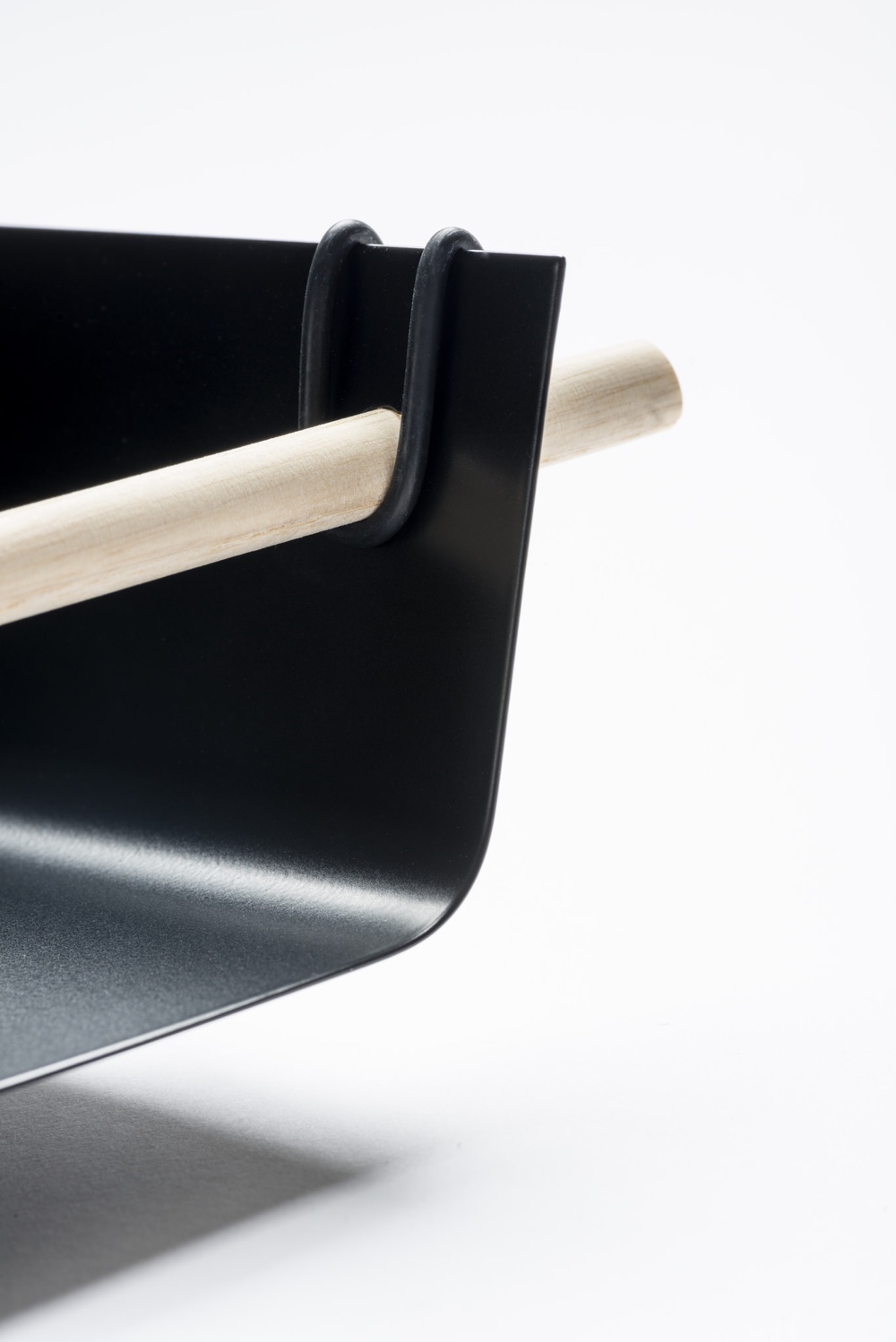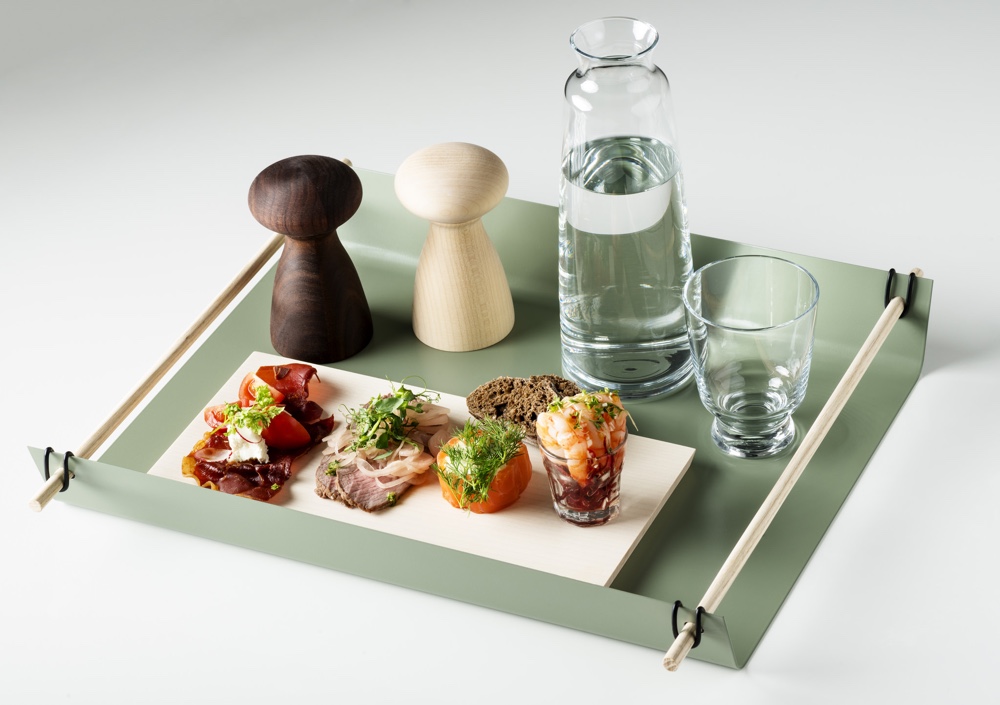 Images © Design Nation A/S.
Finn Juhl's Turning Tray by Architectmade
Celebrated Danish architect and designer Finn Juhl designed the Turning Tray in 1956. Reintroduced by Danish company Architectmade, this handsome dual-sided tray is crafted with teak wood and glossy laminate. The Turning Tray, sans handles, has two gently curved ends so providing space to pick it up. The tray's precise corner joints are exquisite, enhancing the overall aesthetic and making a striking design statement. The piece includes Finn Juhl's laser engraved signature and is available in a range of sizes and laminate colors.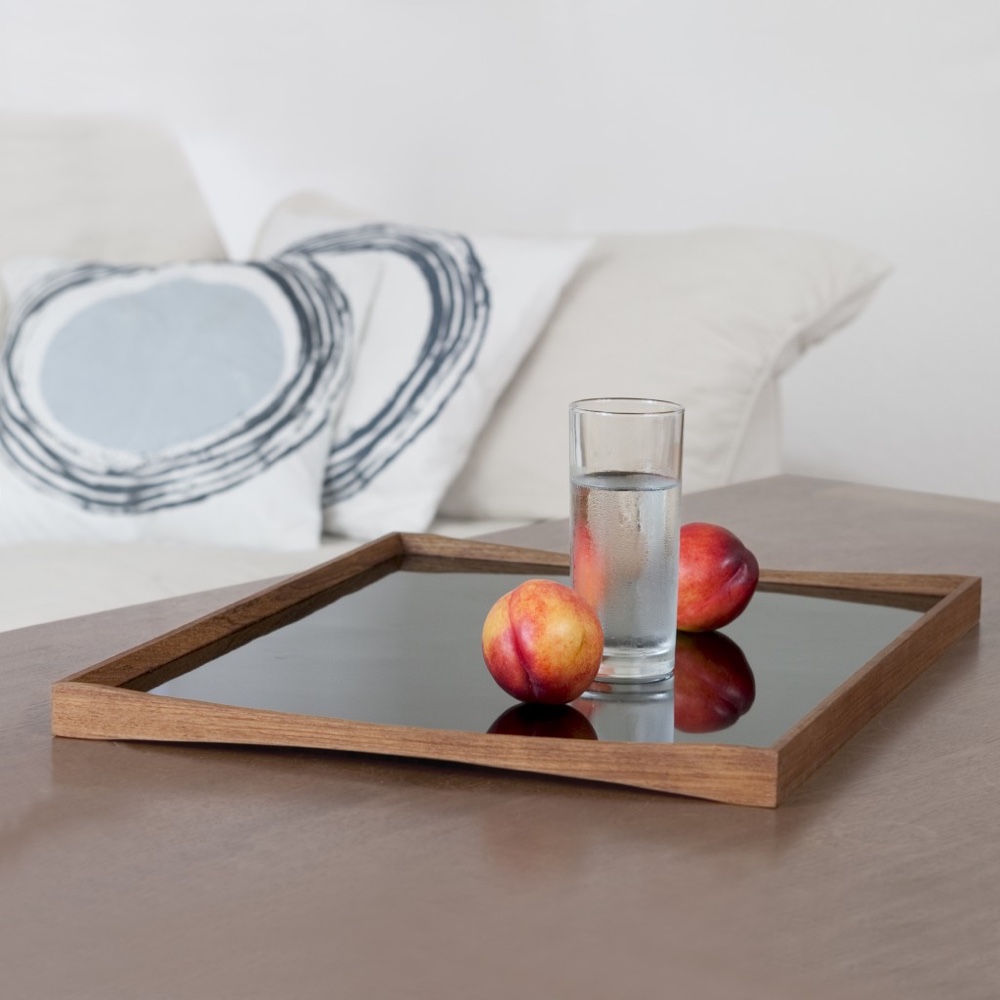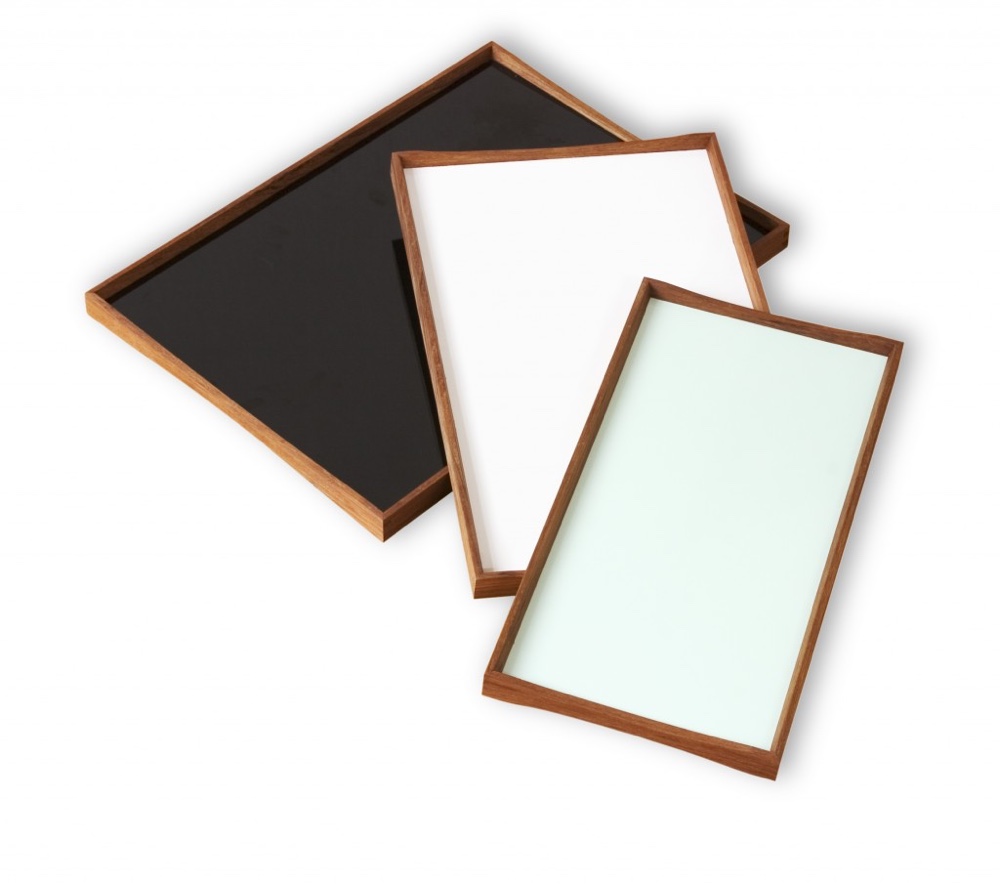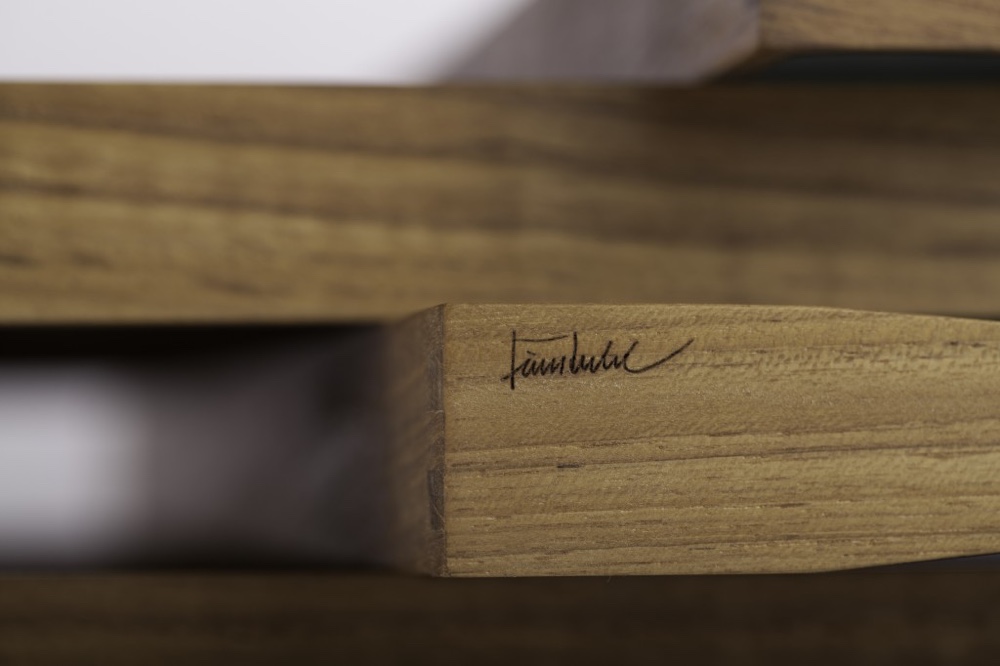 Images © Architectmade.
Twilight by Monica Förster for Cosentino
The family-owned Cosentino Group is a global conglomerate making and selling innovative and technologically advanced surfaces for the world of design. Cosentino collaborated with Swedish designer Monica Förster to create Twilight, a collection that includes a series of trays made using Dekton® (a blend of raw materials used to produce the very latest in glass, porcelain and high quality quartz work surfaces).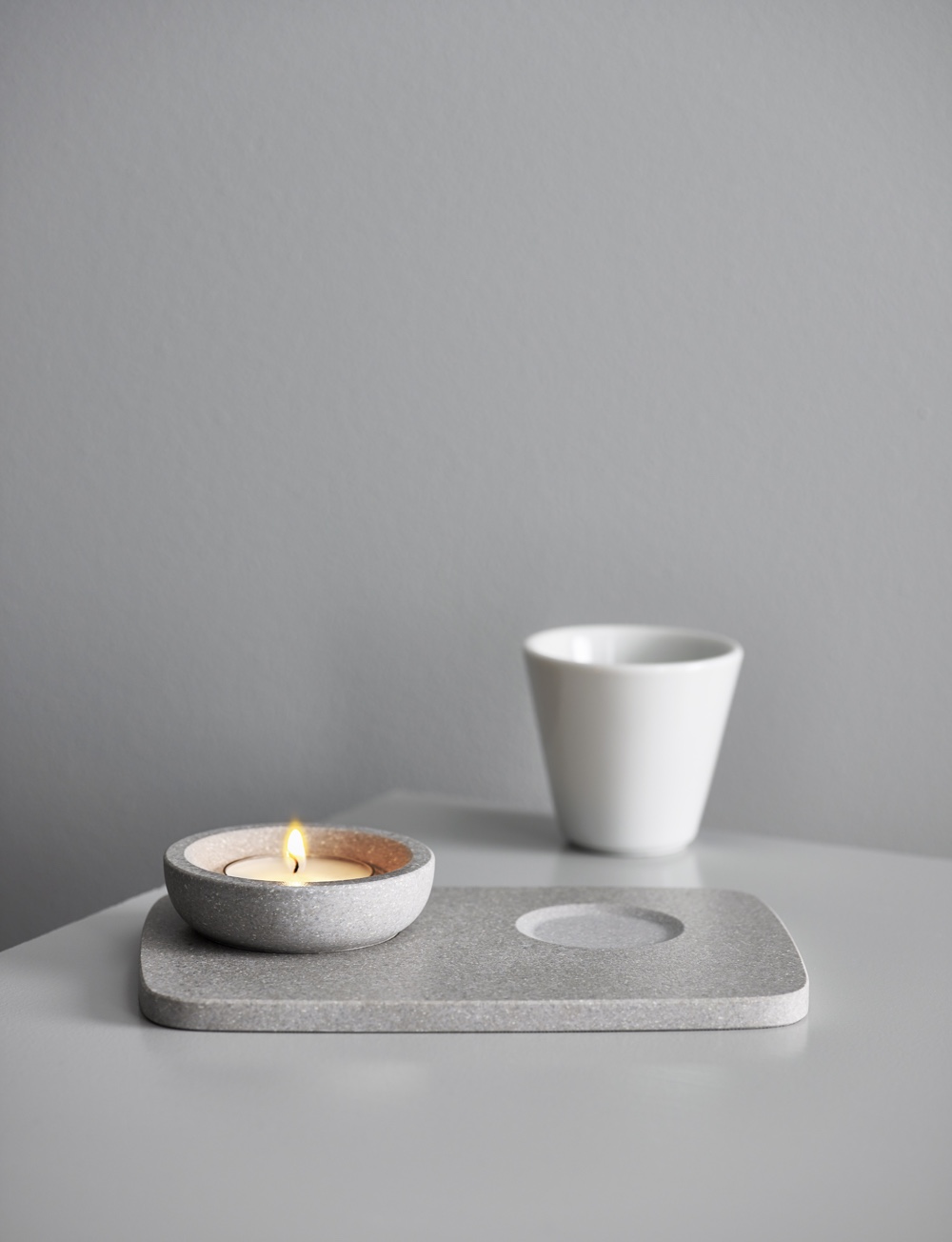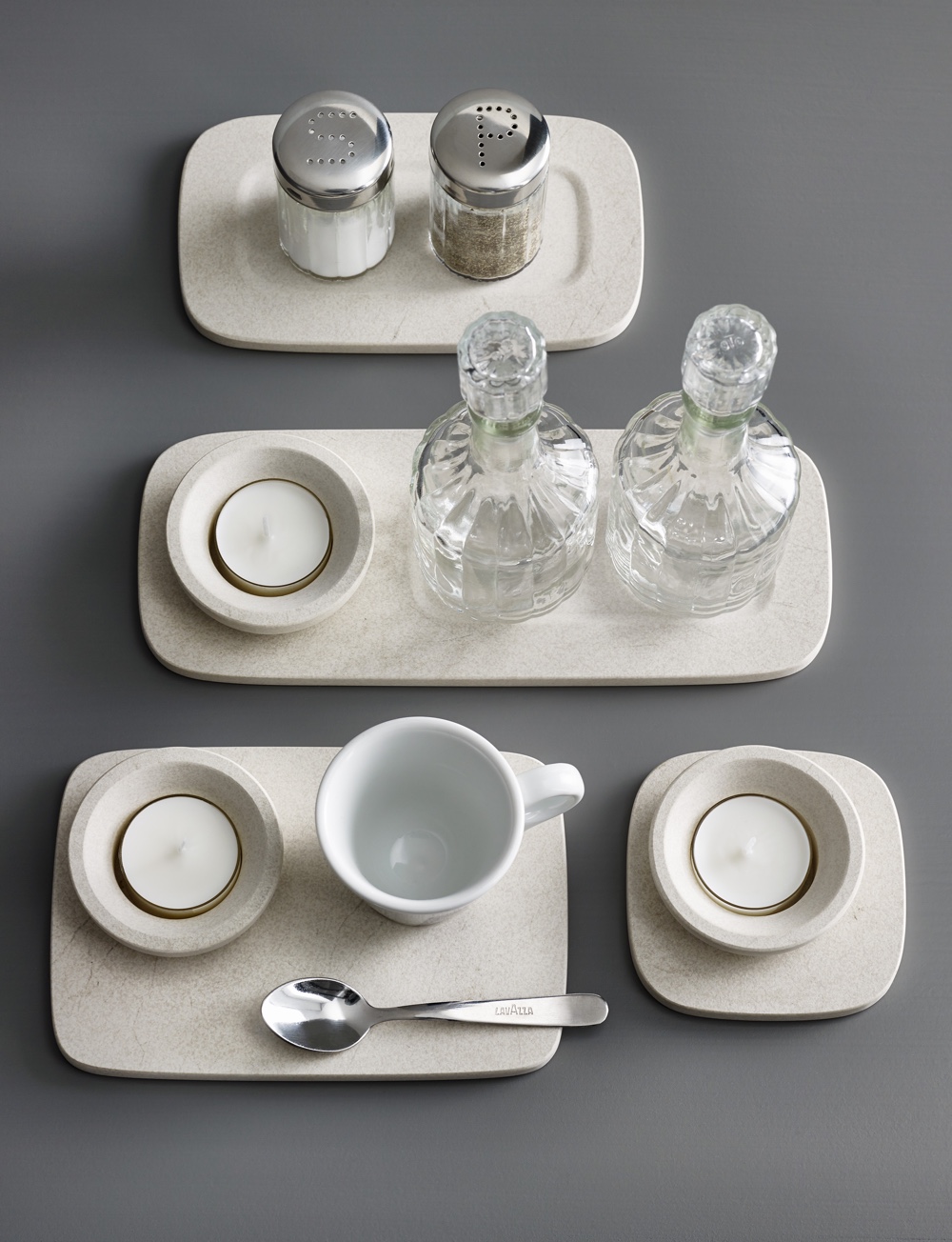 Monica Förster's Twilight collection. Images © Cosentino S.A.
Delica's Tray Collection
Spanish company Delica was conceived in 2003 as a venture that would design contemporary wares for the home. Having produced trays for the hospitality industry since 1962, Delica kicked-off with a tray aimed at a design-savvy consumer market. Working with Zoocreative studio, they introduced the Delica tray, an elegant and tactile piece made with layered and pressed natural wood.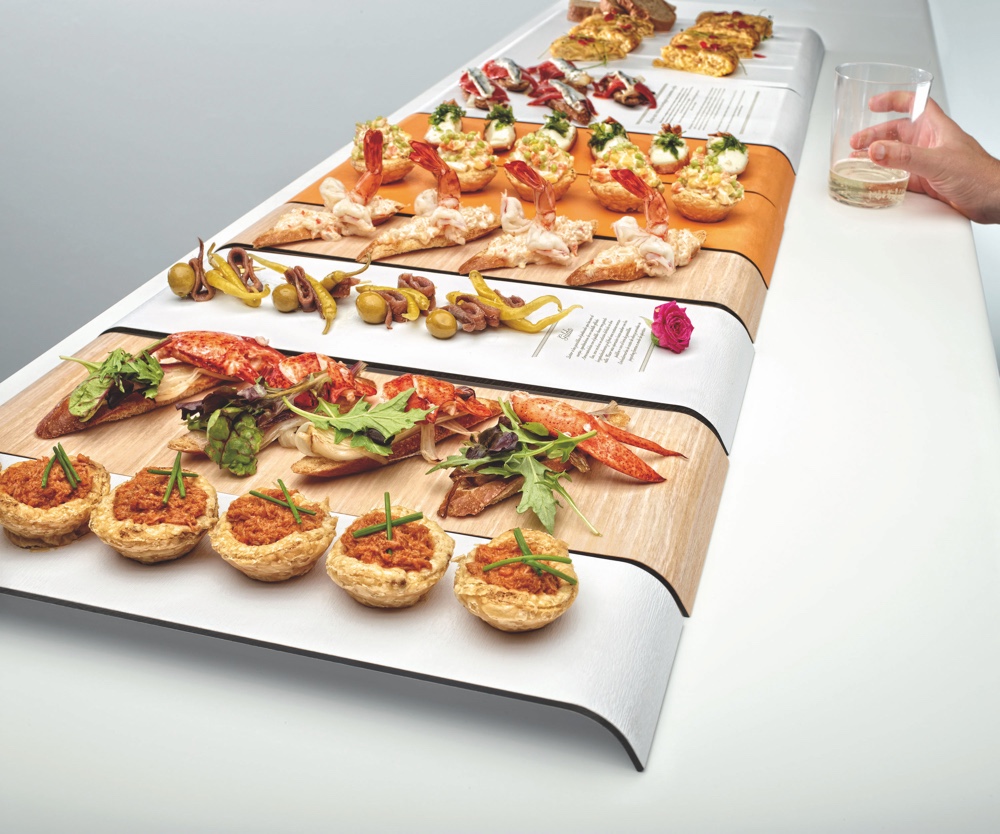 Sacha collection.
Ameba collection.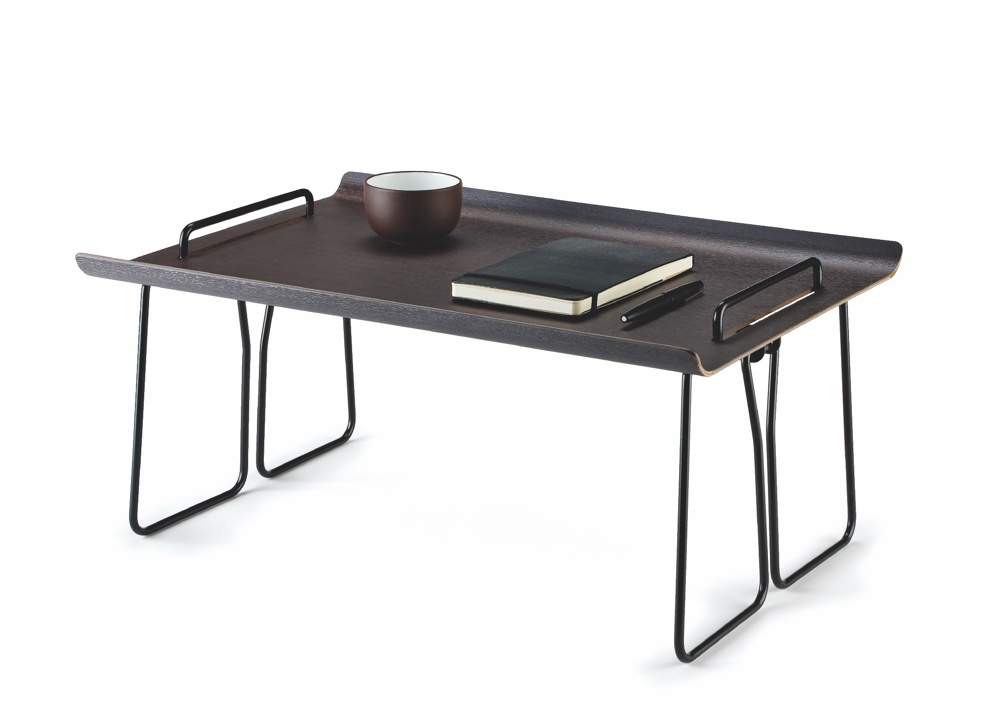 M2 collection.
Images © Delica.
Sama by Tiipoi
London-based lifestyle brand Tiipoi imagines and creates exquisite objects. Established in 2013 by designer Spandana Gopal, Tiipoi utilizes the vast potential of modern-day India's manufacturing prowess. The company works with materials that have a real value in traditional Indian craft, reinterpreting these in contemporary design forms. The Sama trays are one example of Tiipoi's elegant and functional designs.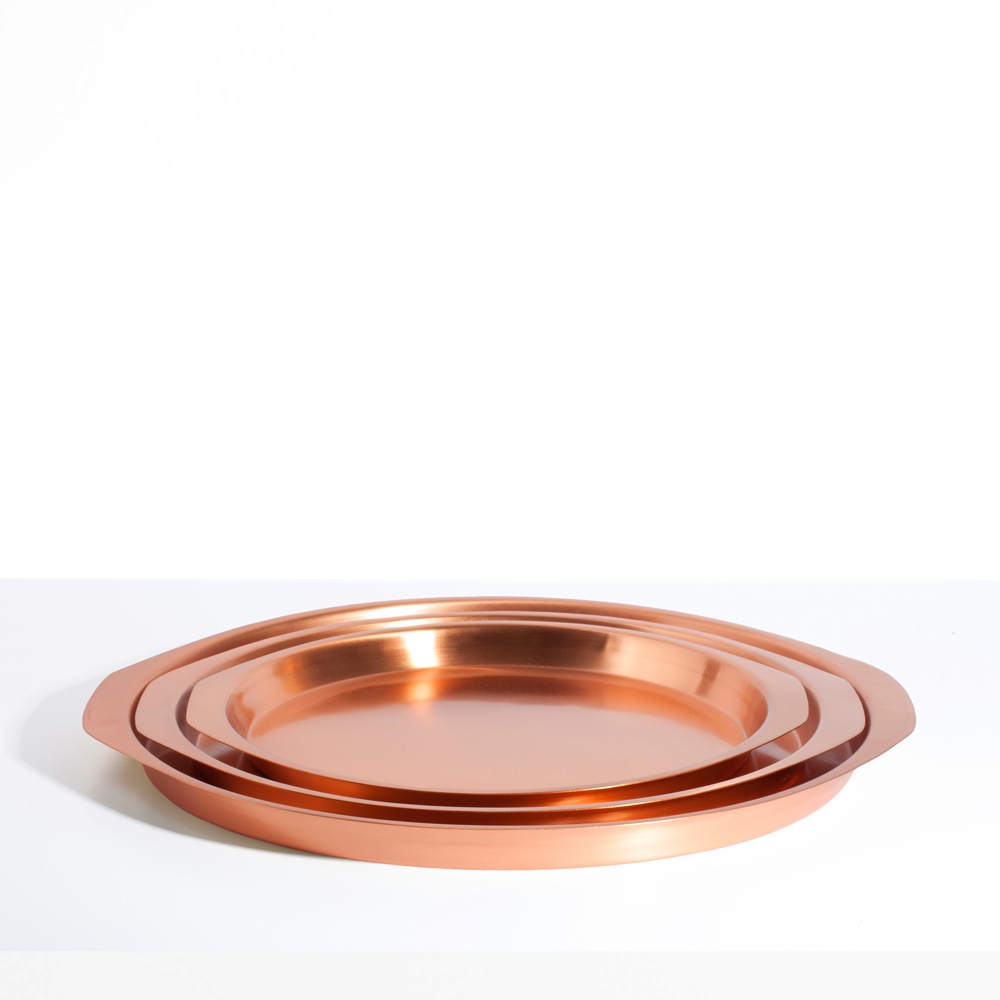 Sama trays in copper.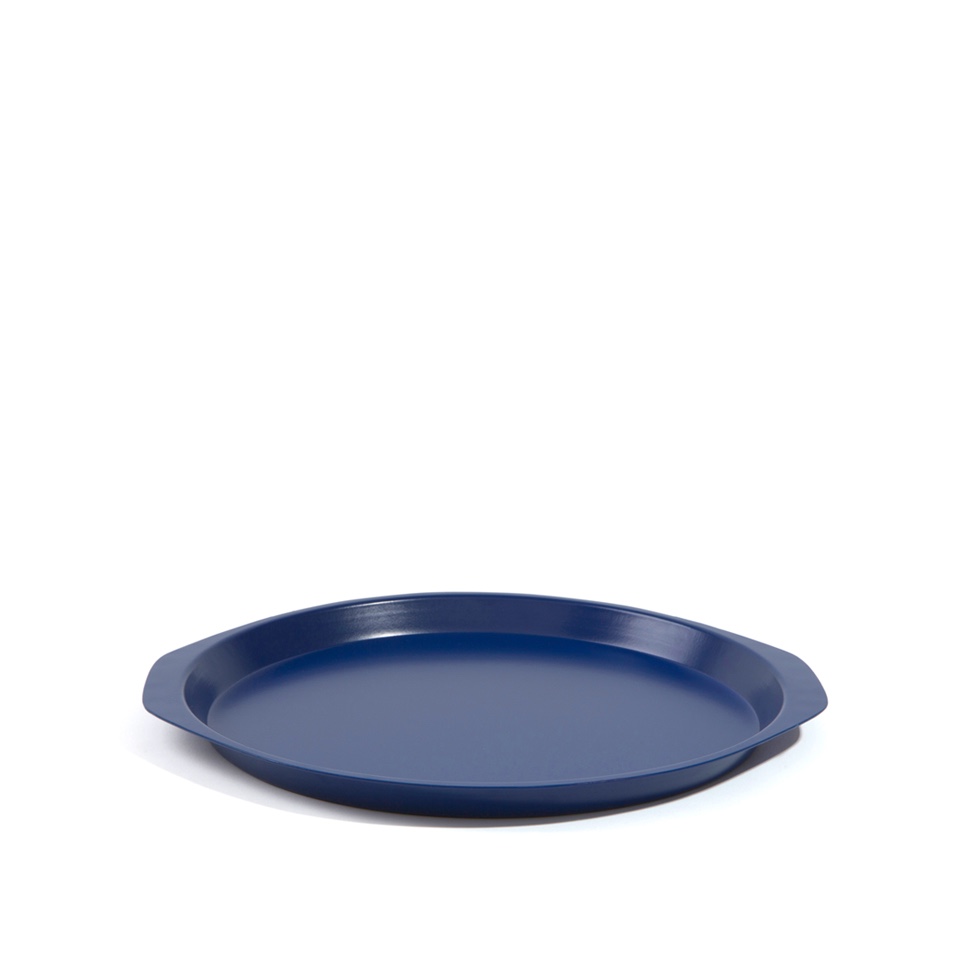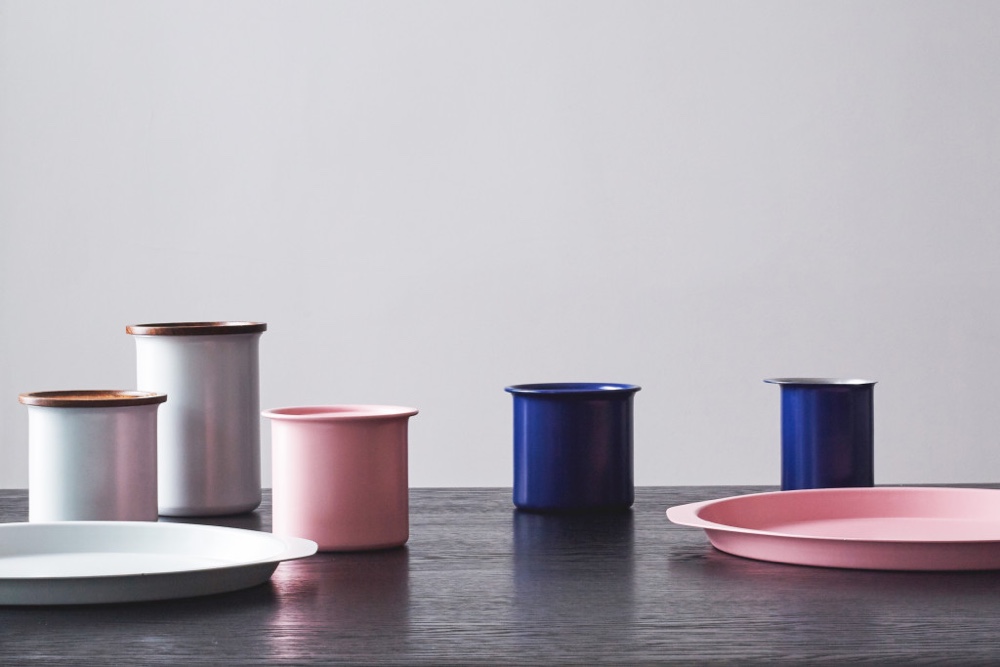 Powder-coated Sama trays.
Images © Tiipoi Ltd.
Food Boards by Silvia K Ceramics at The New Craftsmen
The New Craftsmen is a British company working with a carefully curated edition of the British Isles' finest makers and crafters. Its ethos is one that considers luxury in terms of culture, place, honesty and sustainability, all of which are integral to both good design and choice materials. At The New Craftsmen luxury is an attitude and an approach enriched with feeling, strength and resourcefulness. These earthenware terracotta crank (clay) food boards by Slovakian-born Silvia K Ceramics are inspired by folk traditions and peasant artefacts. Made and glazed by hand, they reflect a genuine sense of Slovakian heritage and charm.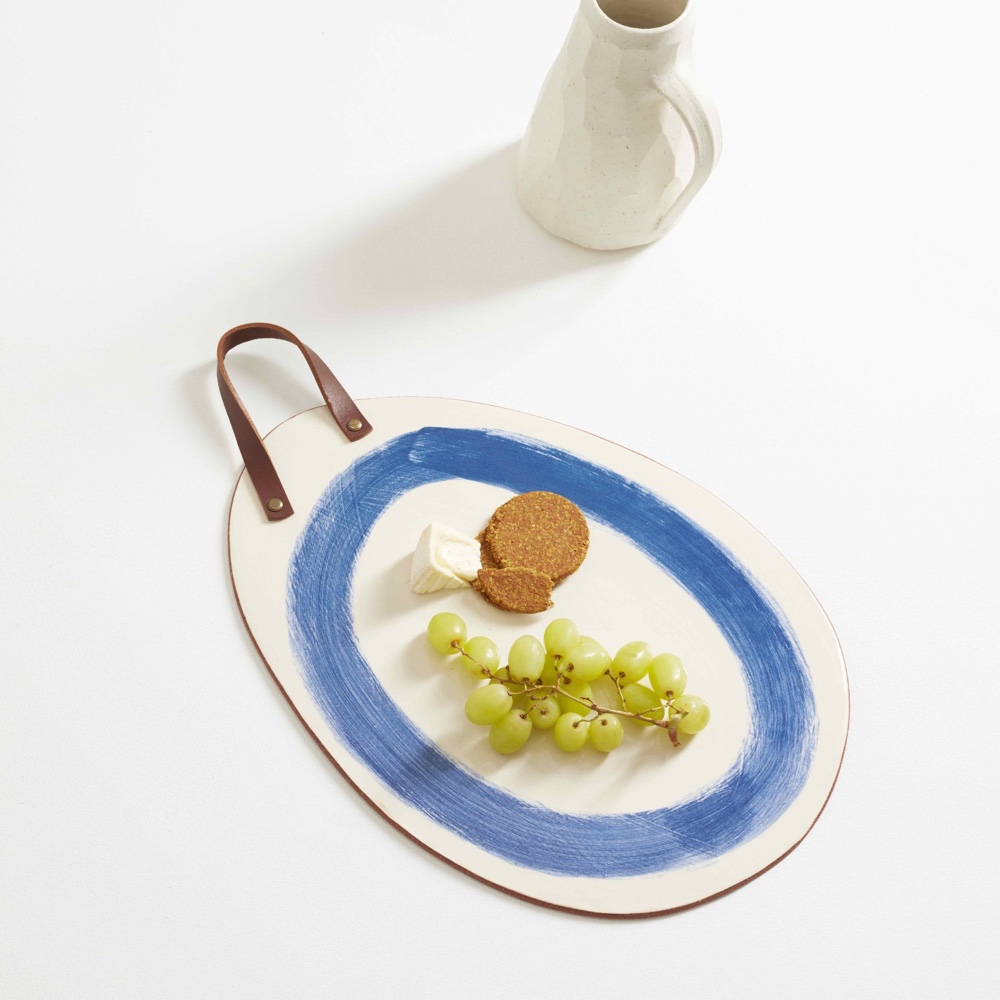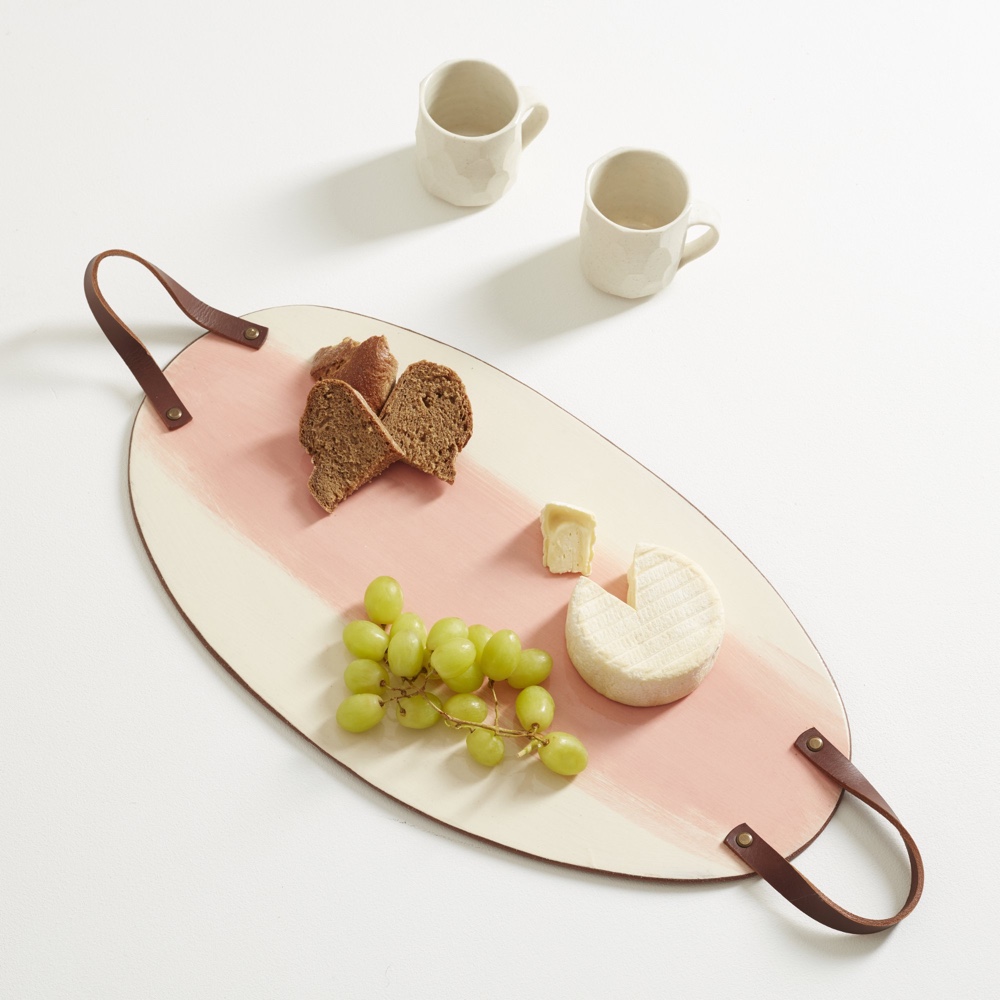 Images © THE NEW CRAFTSMEN 2012-2016.
Candle Tray by The Oak Men
The Oak Men – Anders Buchtrup Jensen and Peter Heinsberg – are two Danish cabinetmakers and créateurs. Based in Brabrand, a suburb of Aarhus in Denmark, The Oak Men handcraft handsome objects from oak that emphasize their love for clean design and the absence of any unnecessary embellishment. The Oak Men's "De Luxe" Candle Tray is made with a black oiled frame and steel base. It includes four solid brass magnetic candle holders that can be positioned anywhere on the tray.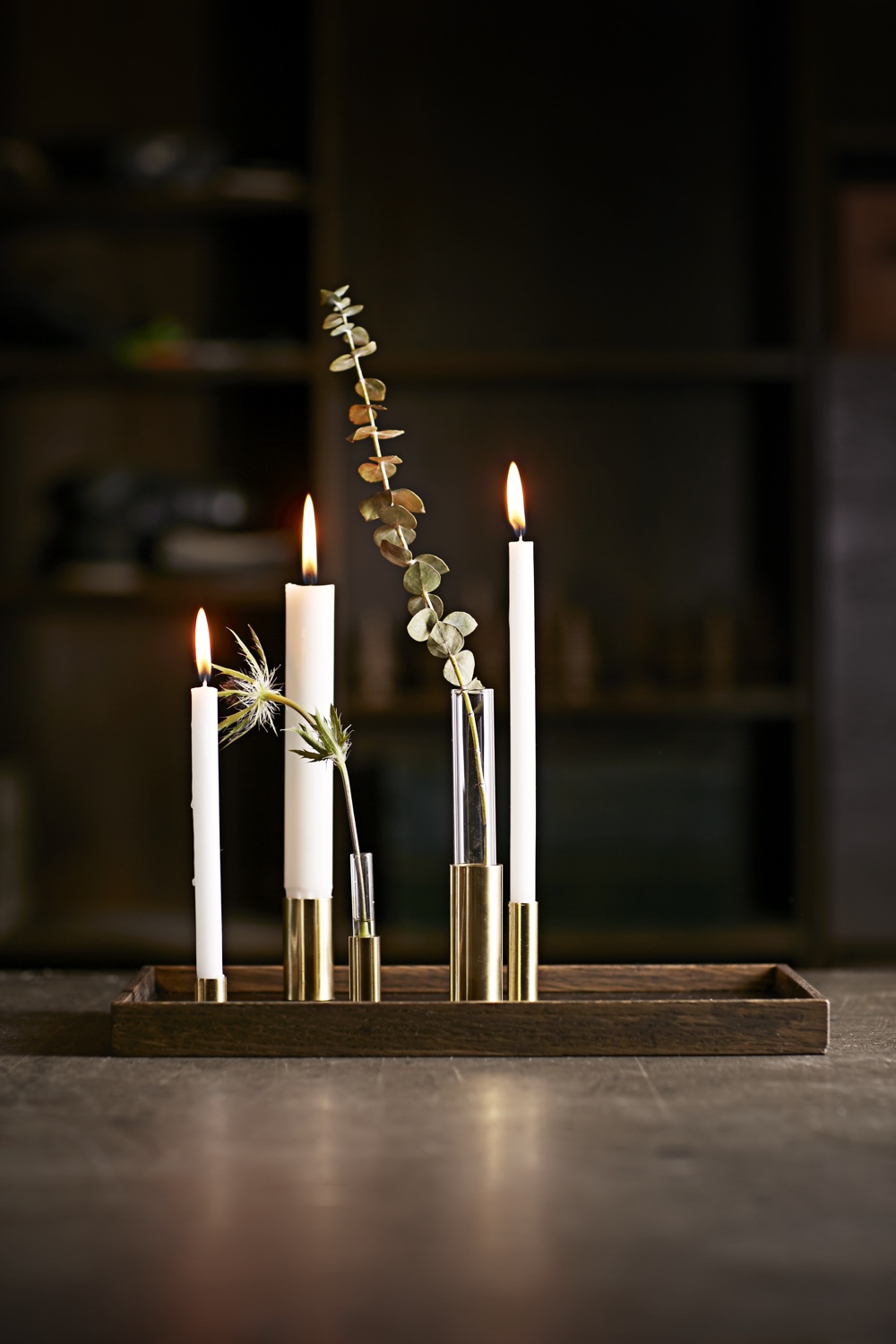 Image © the_oak_men.
Tray by Hans Bølling for Brdr. Krüger
Brdr. Krüger is a Danish family-owned company with exceptional design integrity. Its story began in 1886 when two brothers, Theodor and Ferdinand Krüger, established a woodturning shop in Copenhagen. Today Brdr. Krüger is celebrated for its unique design heritage and a commitment to well-crafted and timeless objects. Brdr. Krüger has worked for many years with Hans Bølling, a celebrated Danish architect and designer. The Tray by Hans Bølling is a quintessential piece, combining quality materials with the finest craftsmanship. Its midcentury aesthetic is a perfect complement to any contemporary setting. The Tray is available in various wood and color combinations.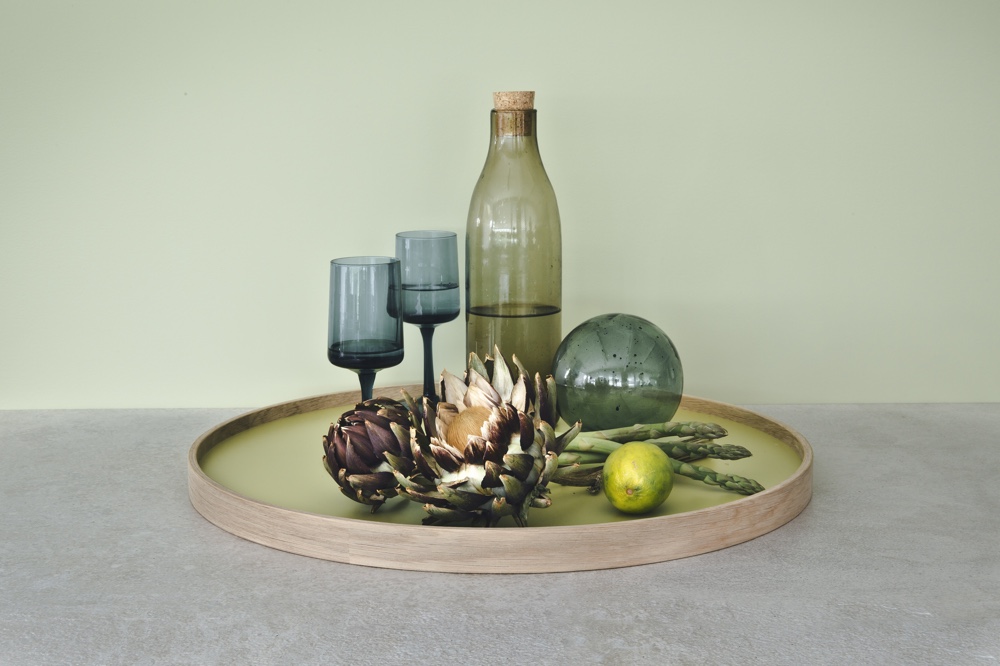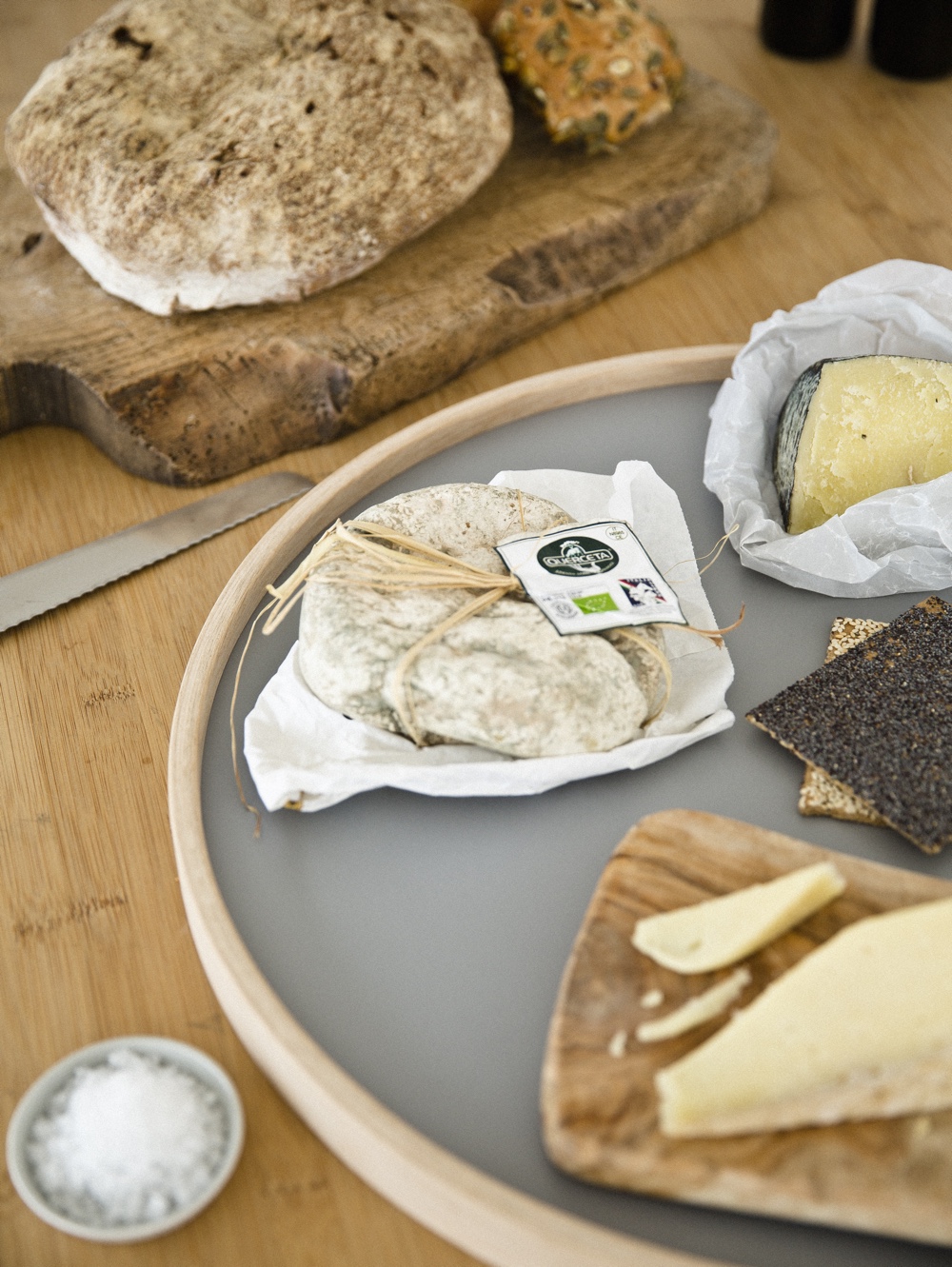 Images © Brdr. Krüger.