Few pieces of furniture define your living room as the coffee table and fewer see as much traffic as these versatile delights. The modern coffee table is much more than a space for your magazines, books and beverages. It brings the living room together from an aesthetic and functional point of view, provides a dashing focal point when you need one and can also offer a hint of textural and visual contrast on other occasions. But changing between coffee tables with altering seasons and trends can be an expensive and time-consuming affair. And even if you are willing to go the extra yard, it is often hard to find exactly what you are looking.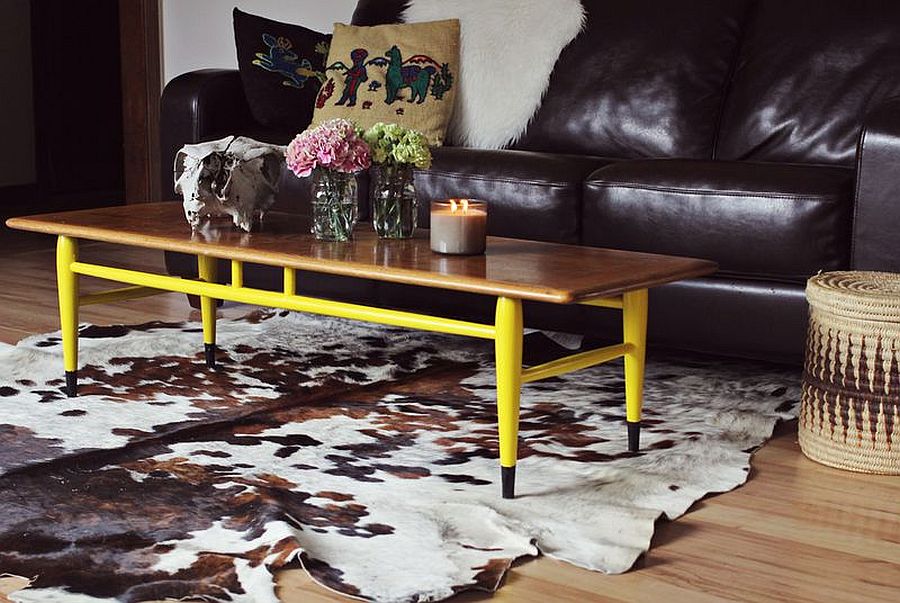 This is precisely when your DIY skills come in mighty handy! A DIY coffee table is perfect for those who are picky about the tiniest of detail when it comes to choosing a coffee table and it also saves plenty of dough. Some DIY coffee tables are relatively easy to craft while others demand a touch more practice and finesse. But we are sure that you would get a hang of it all within no time. Of course, we are here to provide all the inspiration and (step-by step guidance) that you need as we showcase the 15 best DIY coffee tables around –
Polished and Elegant Coffee Tables
With midcentury design gaining plenty of popularity in the last few years, it is inevitable that homeowners want a coffee table with a curvy top and slim wooden legs. These trademark features of midcentury modern coffee tables make them a sought-after acquisition and often one that is pretty expensive. But crafting a gorgeous midcentury style coffee table is a lot less expensive affair and even the most polished creations should not set your back by any more than $80-$100.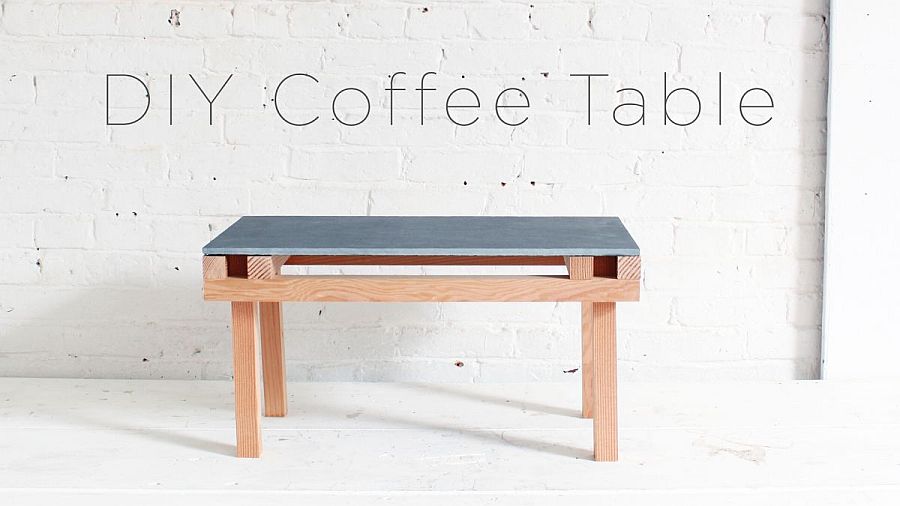 If midcentury modern coffee tables are not your thing, then try out equally trendy and contemporary coffee tables with Nordic charm. The DIY Danish modern coffee table is a showstopper that looks as good as any store-bought piece while the minimal DIY tile coffee table is even sleeker and can also offer a dash of storage space for your magazines.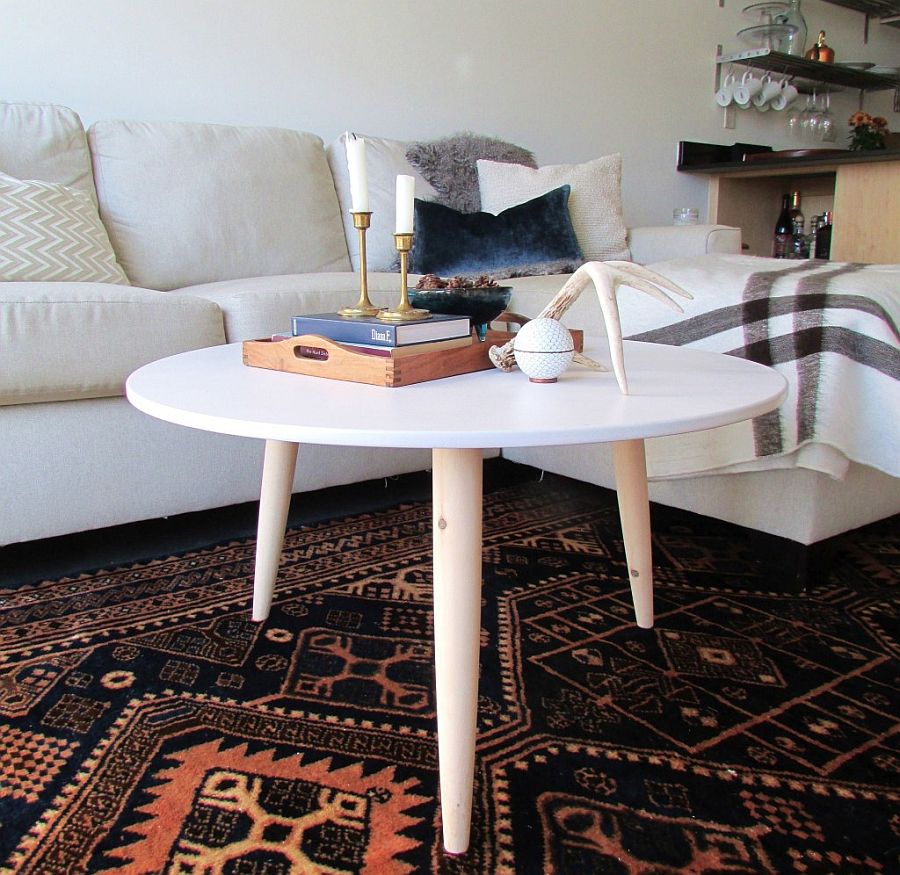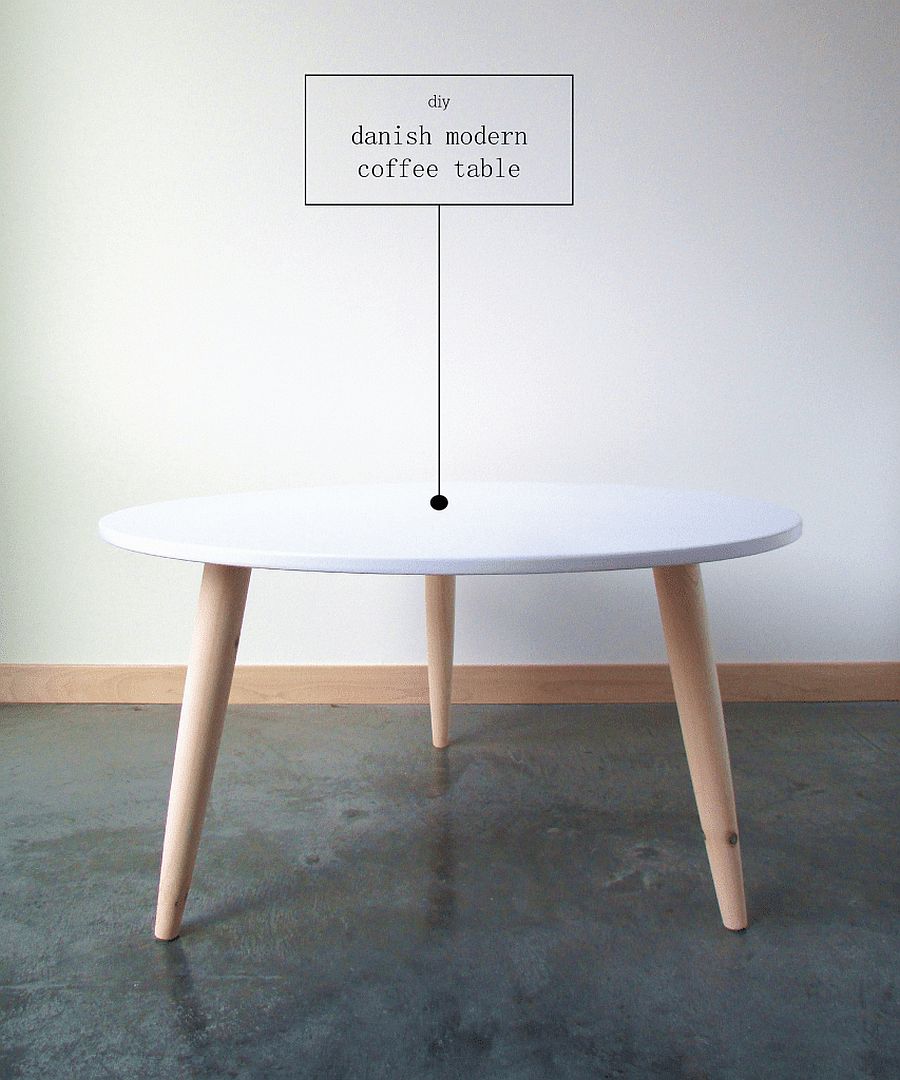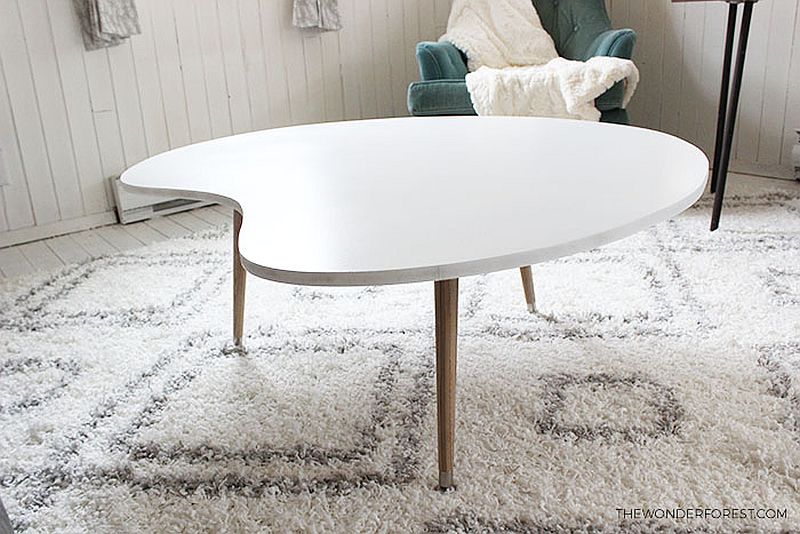 Celebrating the Beauty of Wood
Another hot decorating trend of 2017, the coffee table in wood is once again finding space in refined, contemporary living rooms across the globe. All you need at times are a few wooden boards and hairpin legs to craft a gorgeous and striking DIY wooden coffee table that stands out from the crowd! Those who love the rustic appeal of raw wooden blocks can take things a step further with a Live-Edge DIY coffee table while a smart piece that combines the warmth of wood with sparkle of copper feels even trendier!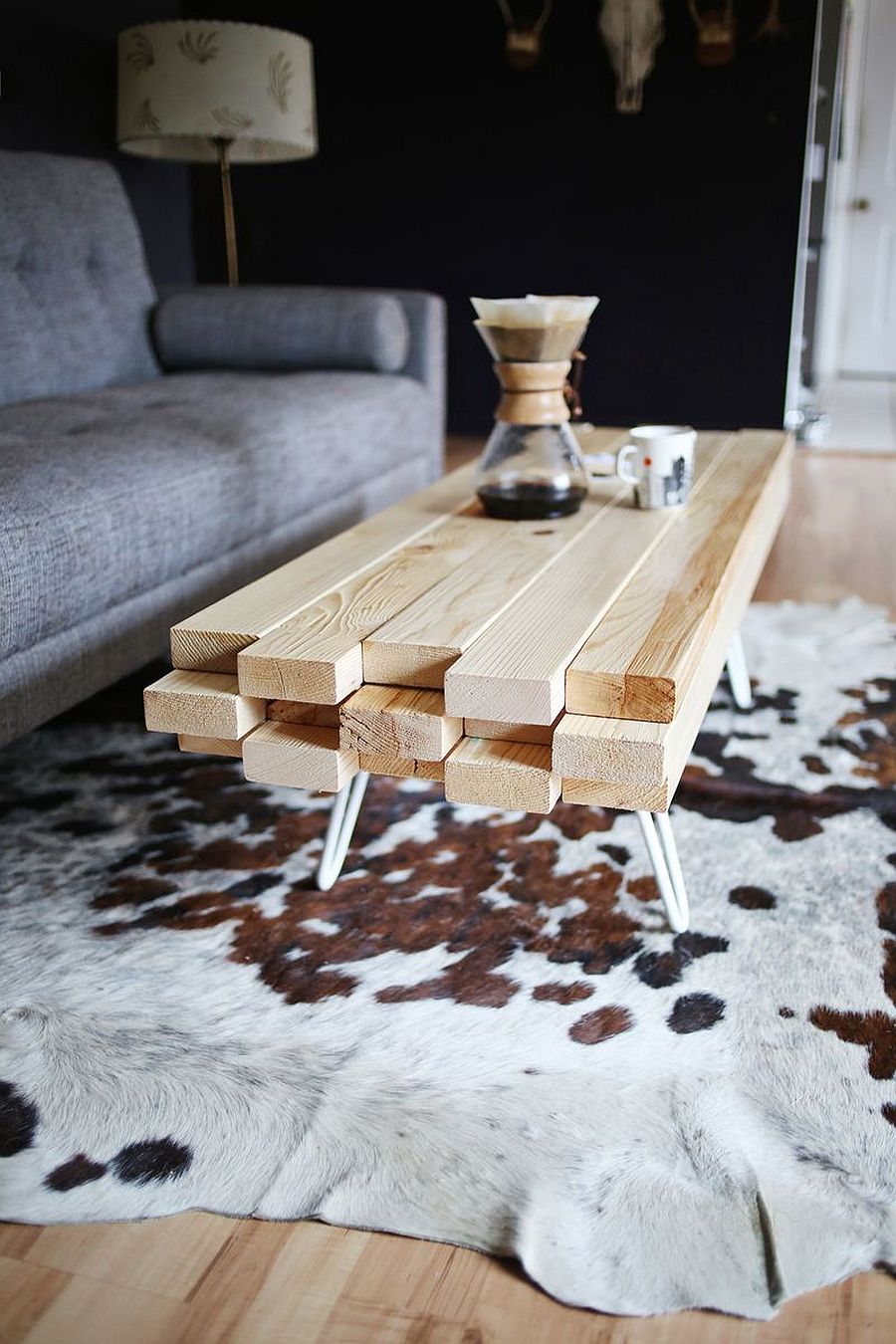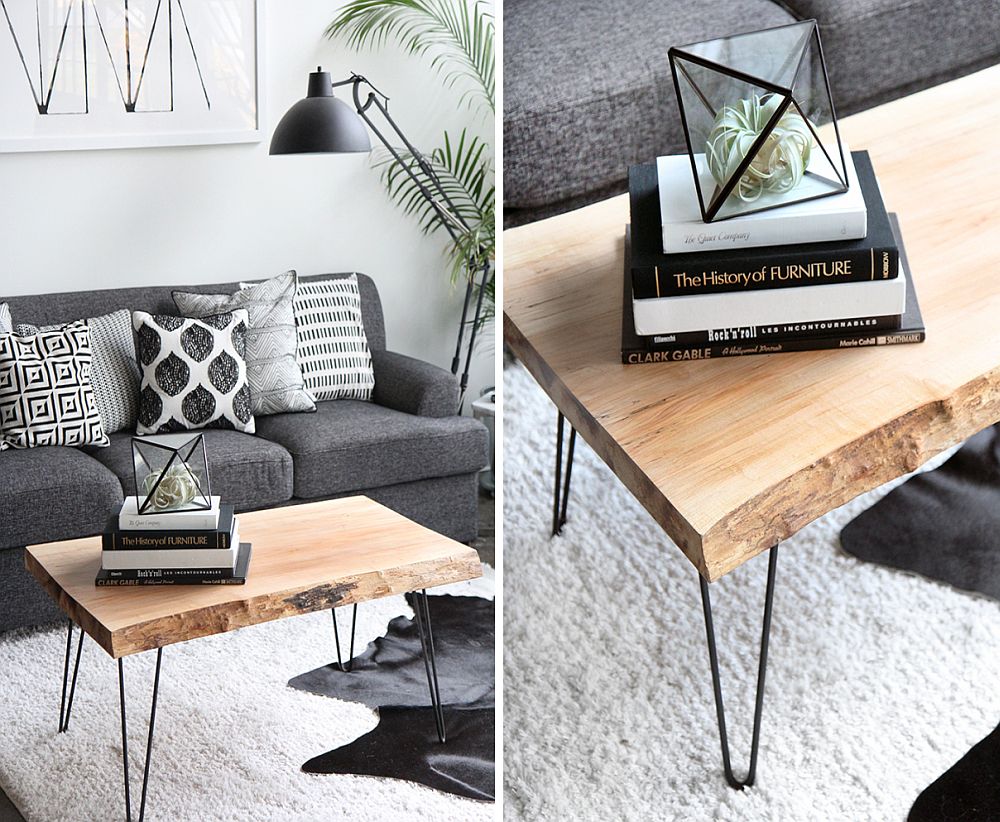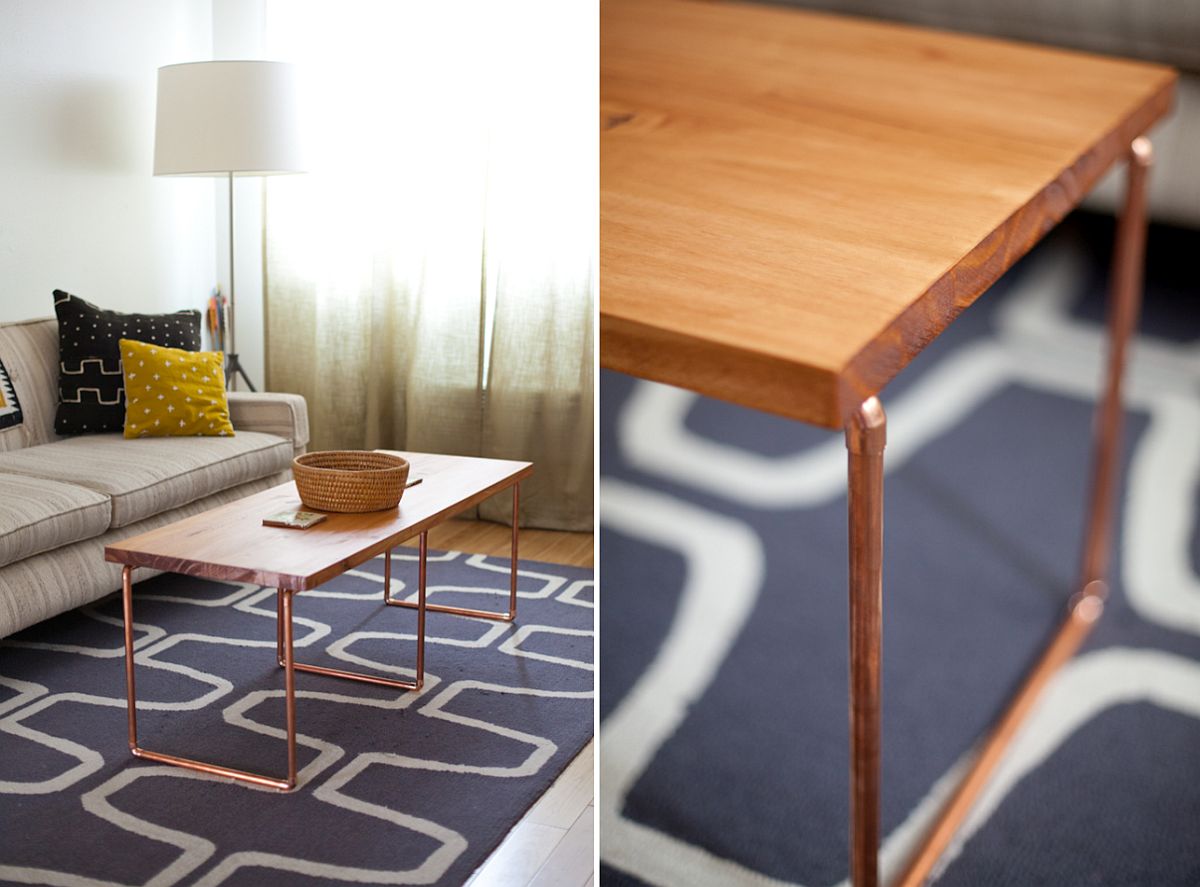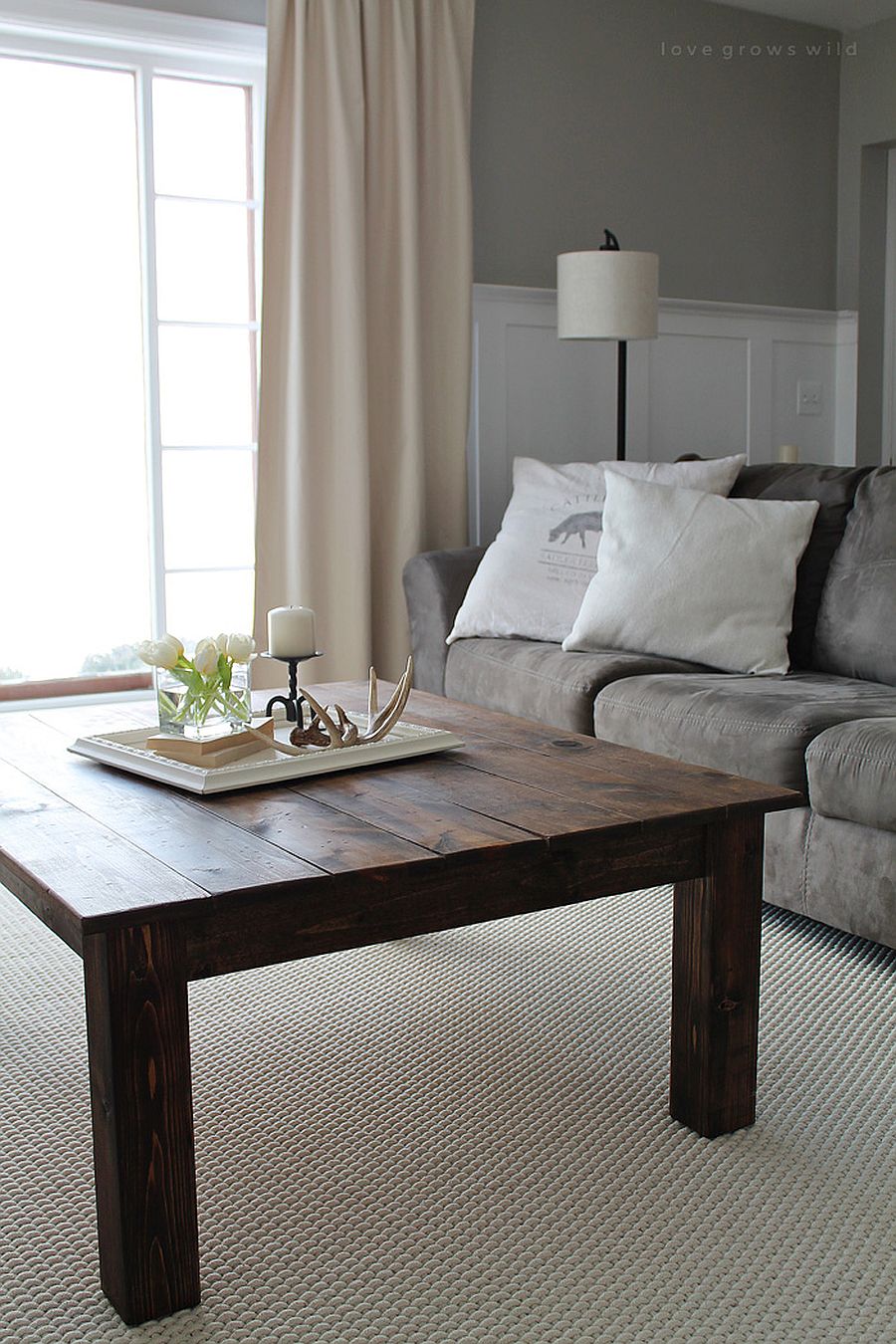 Colorful Spunk for the Coffee Table
Why start working on a new coffee table when you can give your existing one a vibrant makeover! A touch of pattern and a dab of color can revitalize the existing coffee table and turn it into a unique and eye-catching masterpiece. While a Custom Patterned Coffee Table that you can craft in no more than just a few minutes sounds great, a chalkboard DIY coffee table is even better! It gives the little ones in your home a creative outlet and even adults can tap into its many benefits by chalking down everything from grocery lists to things that need to get done on the weekend!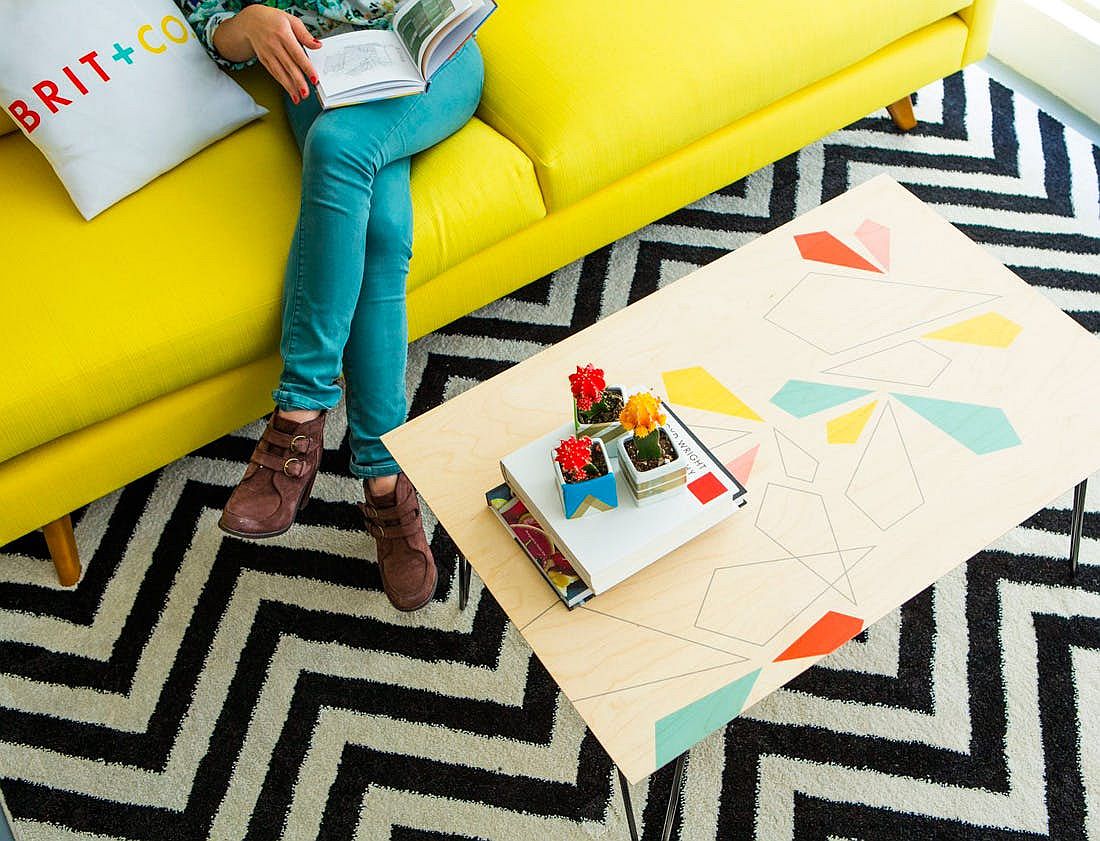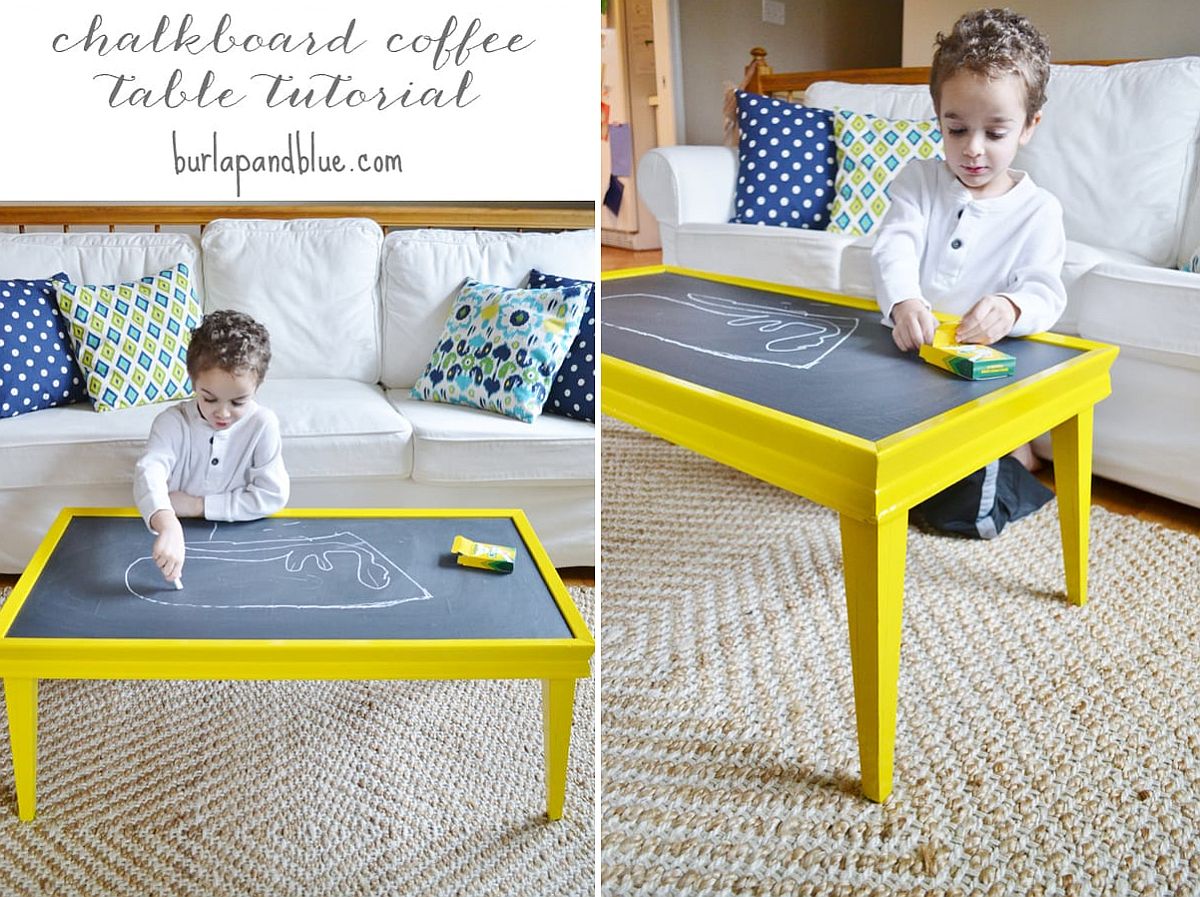 Rustic and Upcycled DIY Coffee Tables
With the right idea and hint of inspiration, you can turn pretty much anything and everything into a fabulous and exceptional coffee table. Wine crate DIY coffee tables are pretty popular among design aficionados as they are both easy to work with and inexpensive. They also bring vintage charm to a living room and you can simple use a quartet of castors to give your coffee table mobility. Be it old doors turned into a coffee table with ample storage space of simply a classic wooden coffee table that helps in your living room organization, giving the discarded and the forgotten a new, useful avatar does feel immensely satisfying!