Each home is an expression of both its homeowner's taste and the various external factors that shaped its unique silhouette. Set in the modern Melbourne suburb of Thornbury, the Thornbury House designed by BENT Architecture was shaped by the more classic homes that surround it along with the architect's desire to craft something new and exceptional. It is the playful pitched roof of the house that steals the show and draws your attention almost instantly even as the gray exterior of the residence gives it a contemporary and polished aura.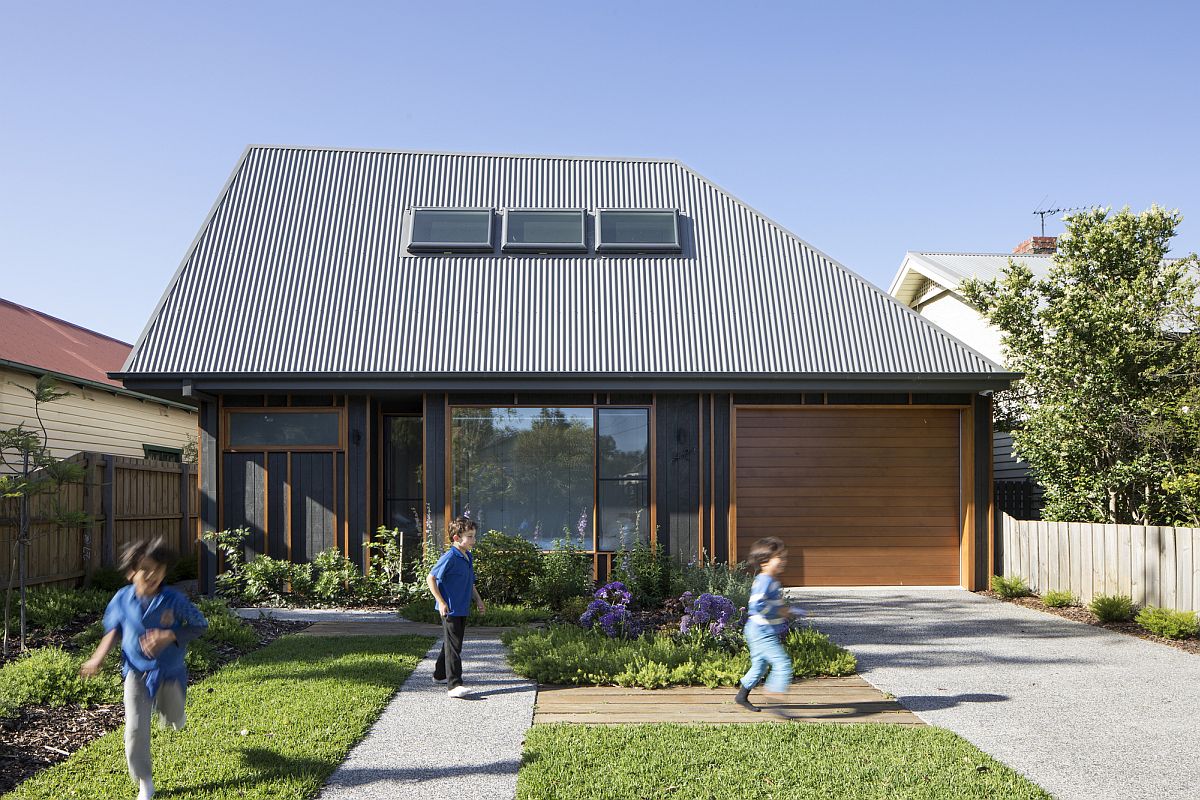 Designed to meet the needs of a modern family, the cost-effective house cuts back on excesses and relies on smart architecture and passive heating and cooling techniques to provide a cheerful and low-cost housing solution. Sitting on a 176 square meter lot, the central courtyard of the house defines the spatial arrangement internally with light flowing into every room on both the ground and upper levels. A double height living space with neutral color palette is enlivened using pastel hues and a touch of green goodness.
RELATED: Classy Modern Renovation Transforms Brick Federation House in Melbourne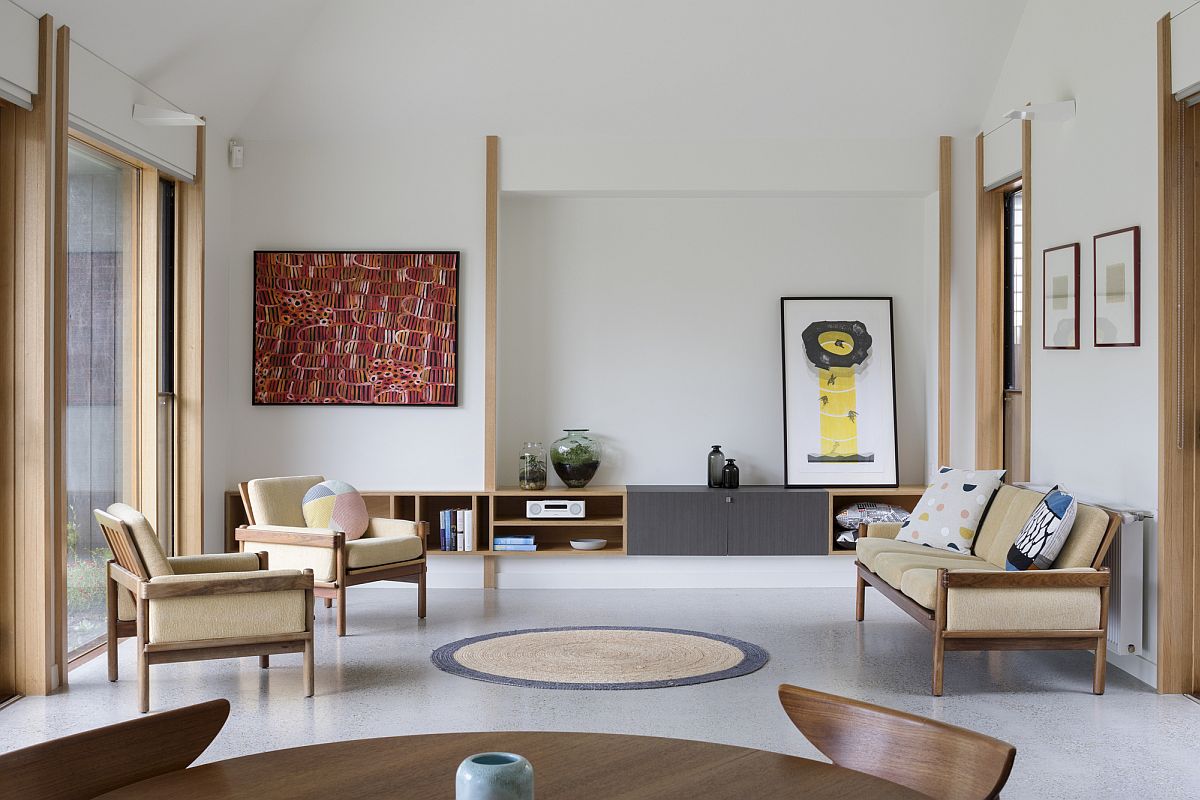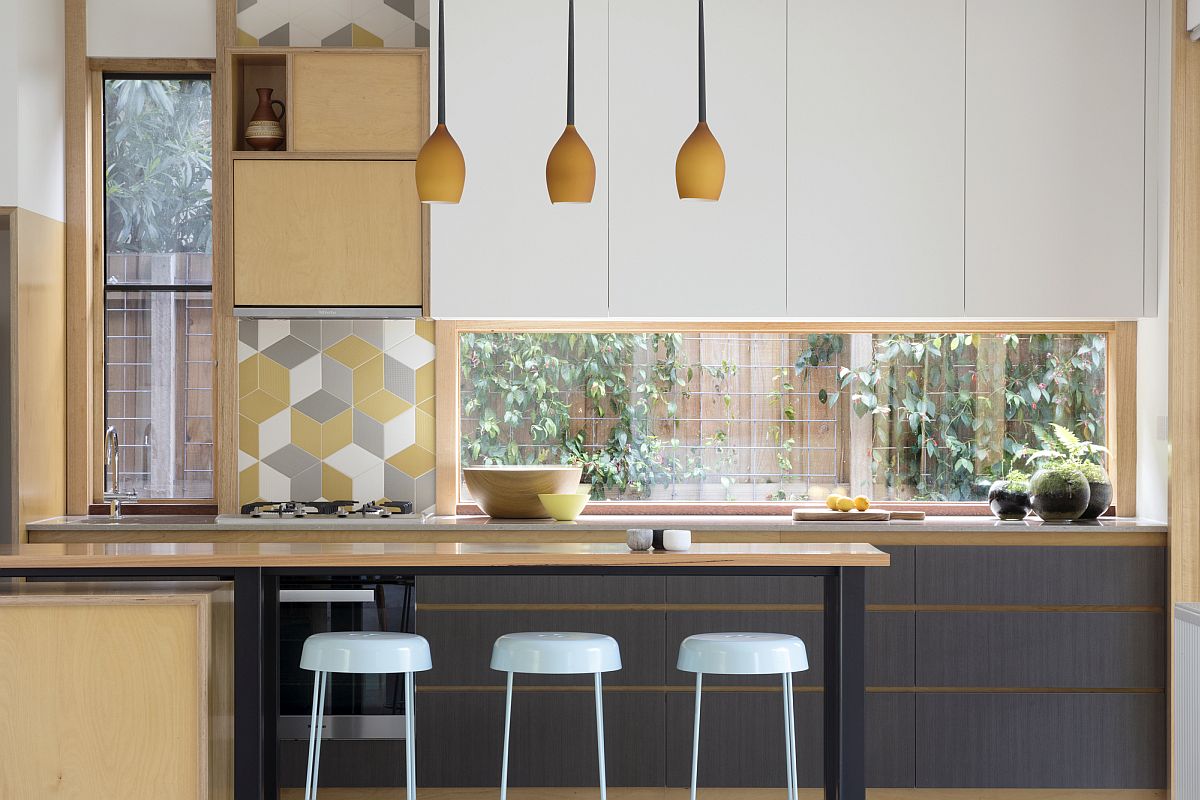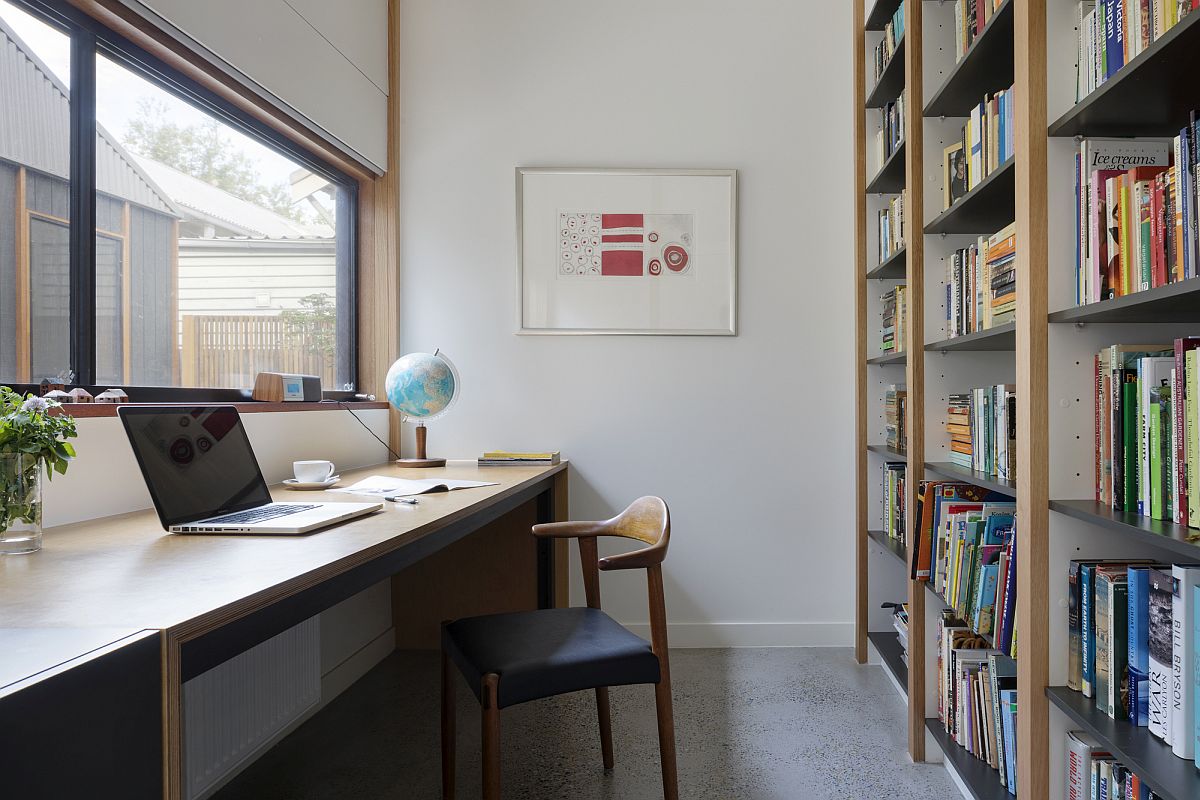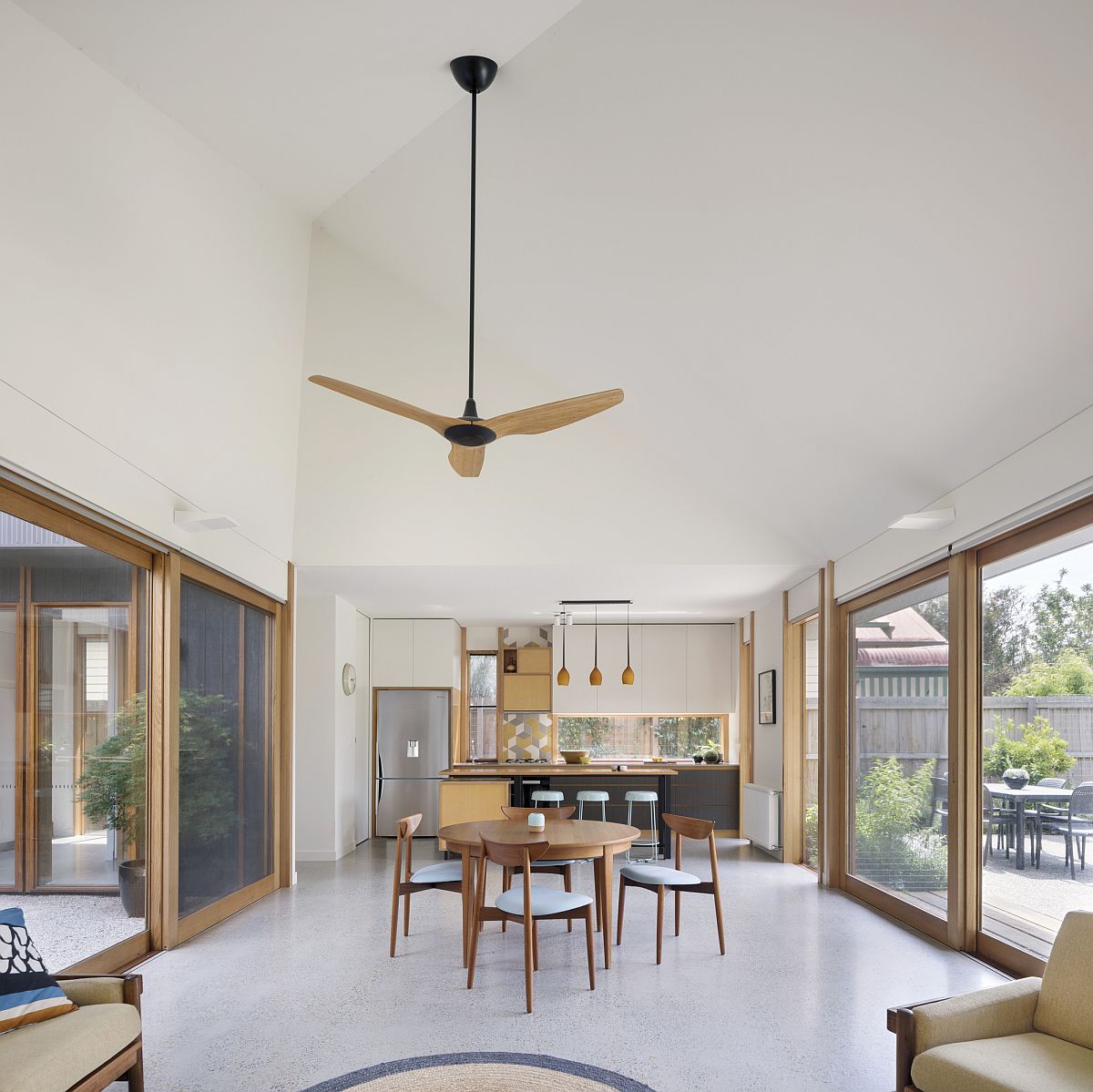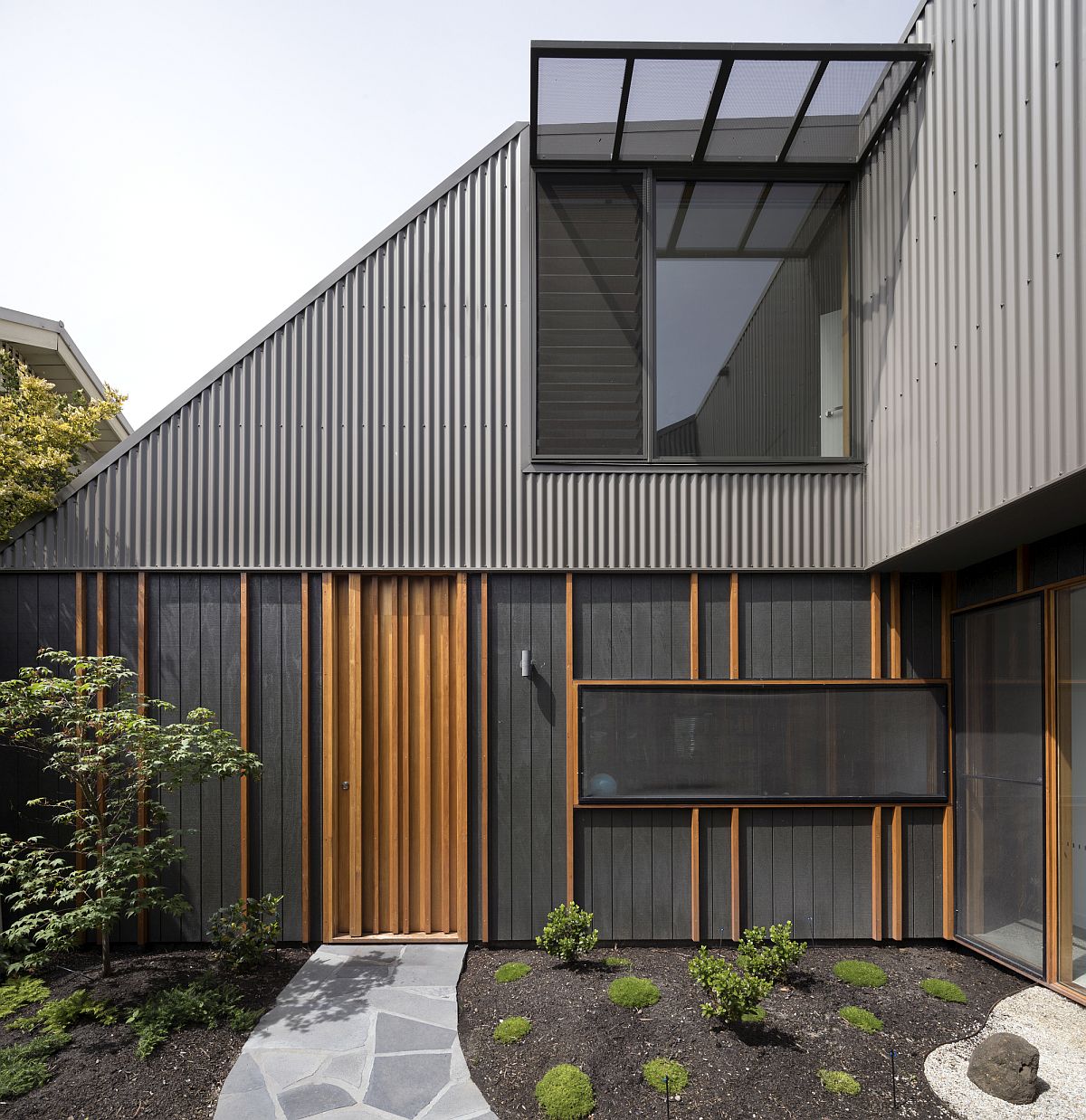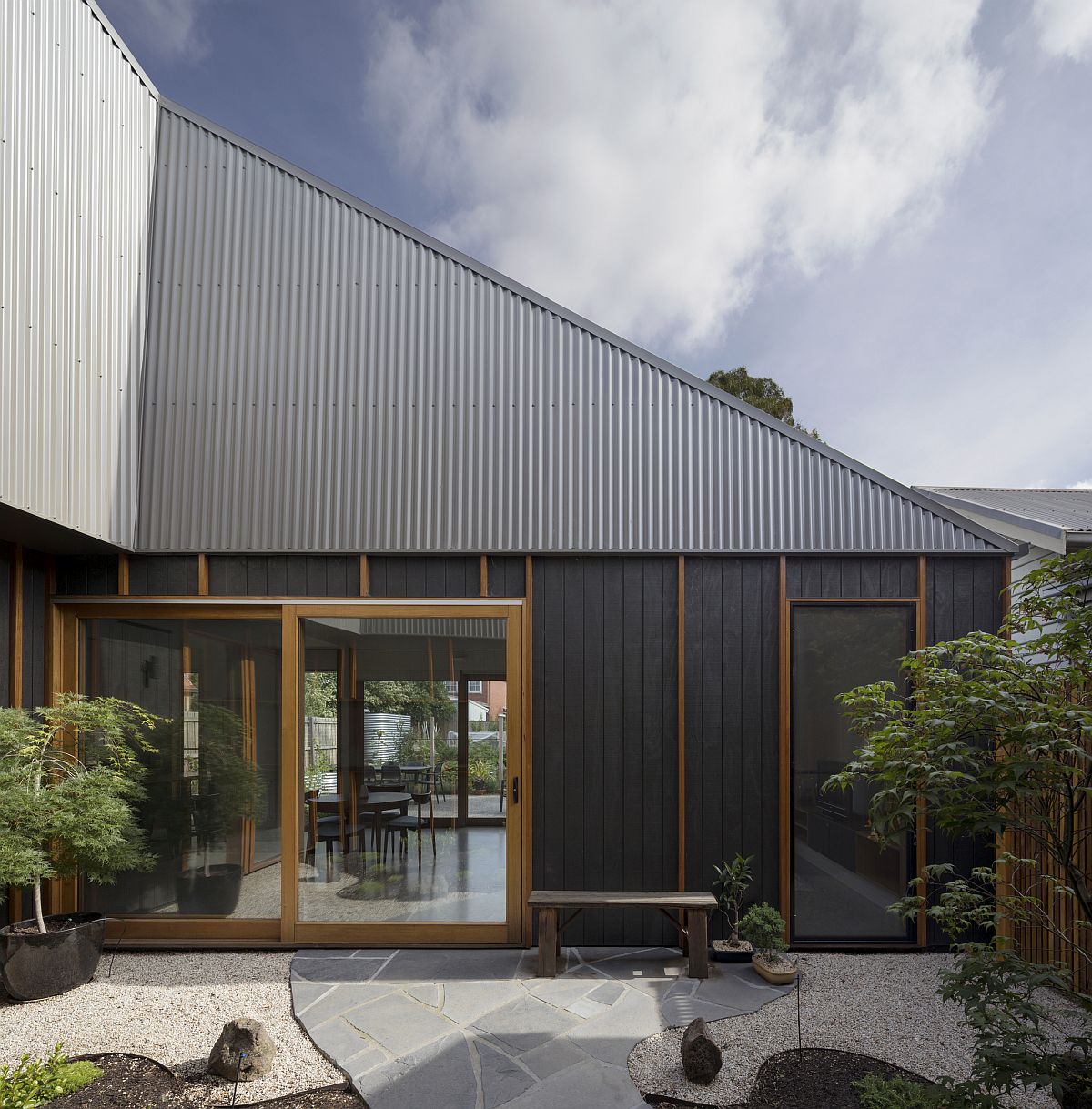 Despite the open and large living area, much of the décor chosen has a minimal and understated appeal with wood adding necessary warmth and textural contrast. Large, framed sliding glass doors connect the common spaces with the courtyard and rear garden even as private rooms and bedrooms are much more carefully concealed. Breeze, bold and budget-friendly, this family home in Melbourne is a winner in more ways than one! [Photography: Tatjana Plitt]
RELATED: Elegant Edwardian Home In Melbourne Gets A Fresh Modern Makeover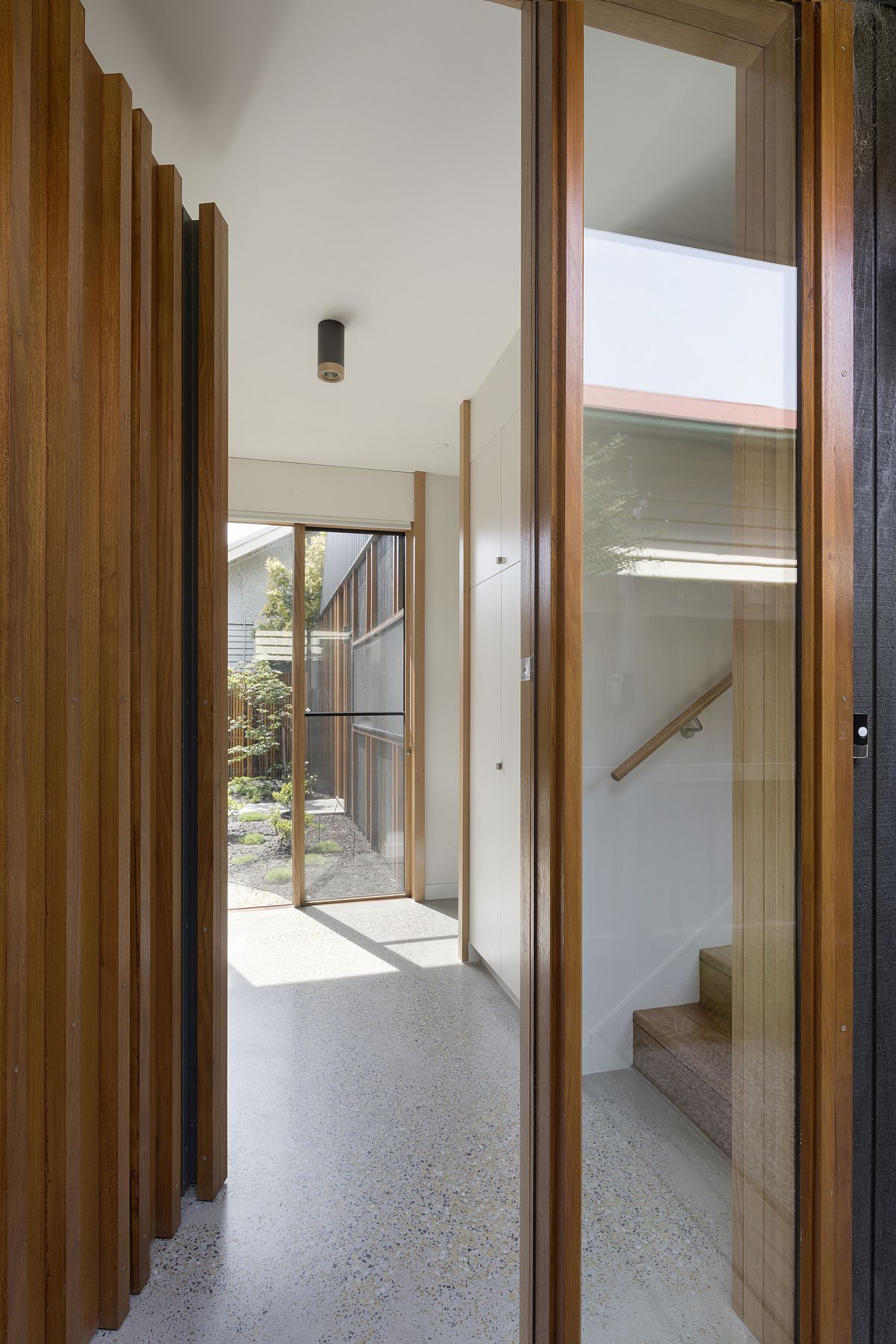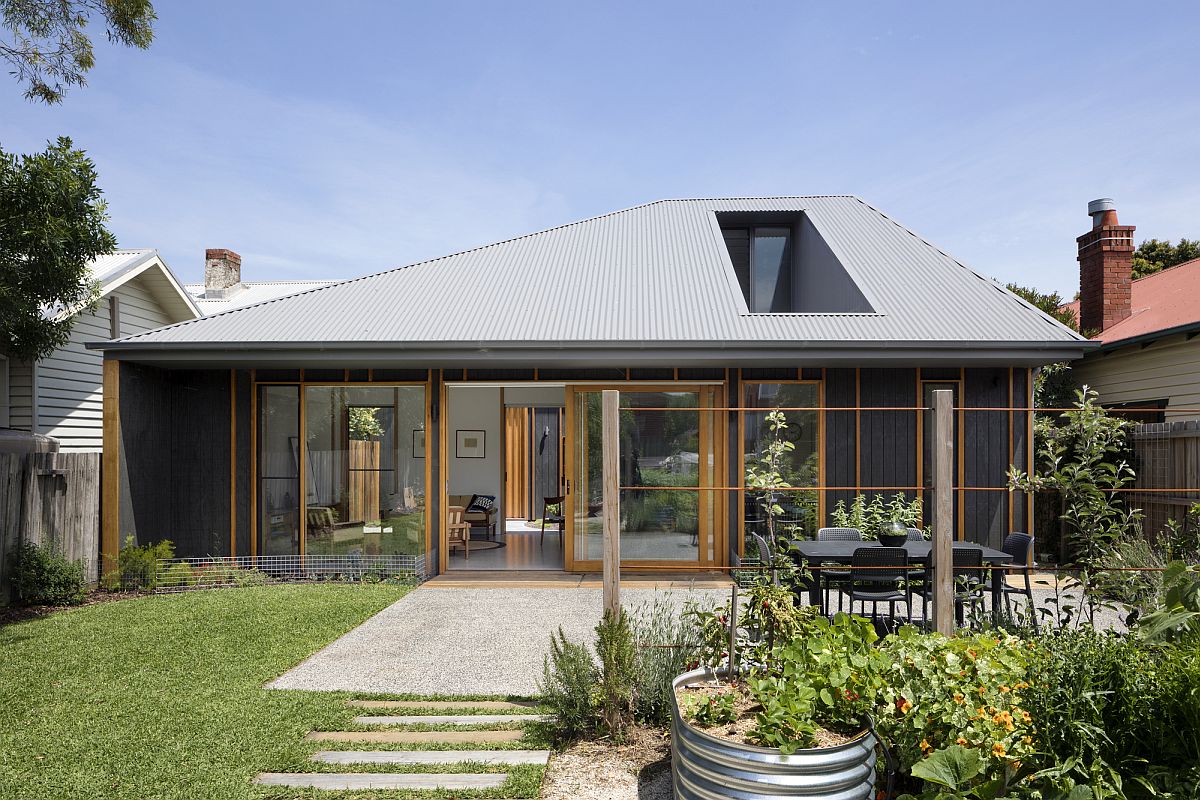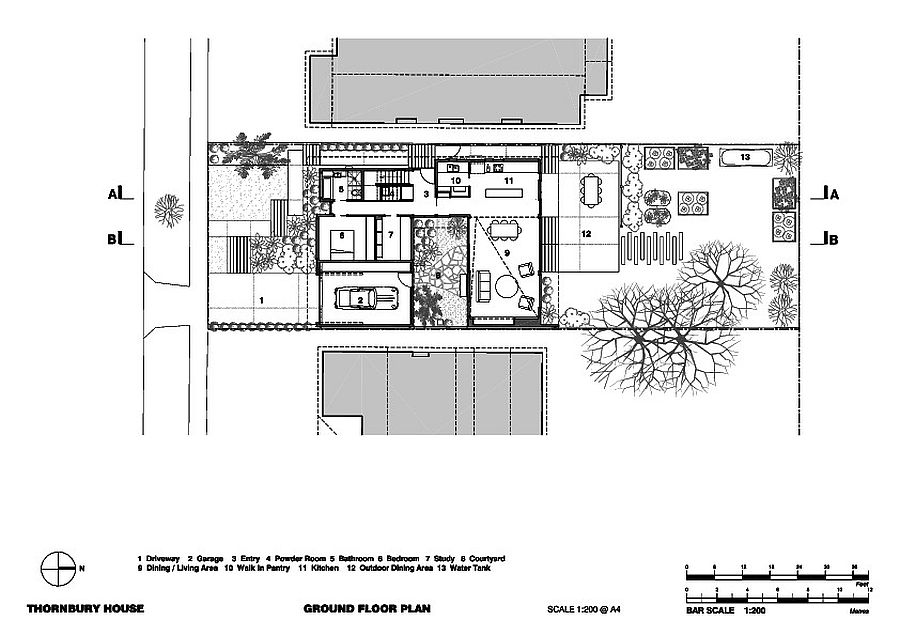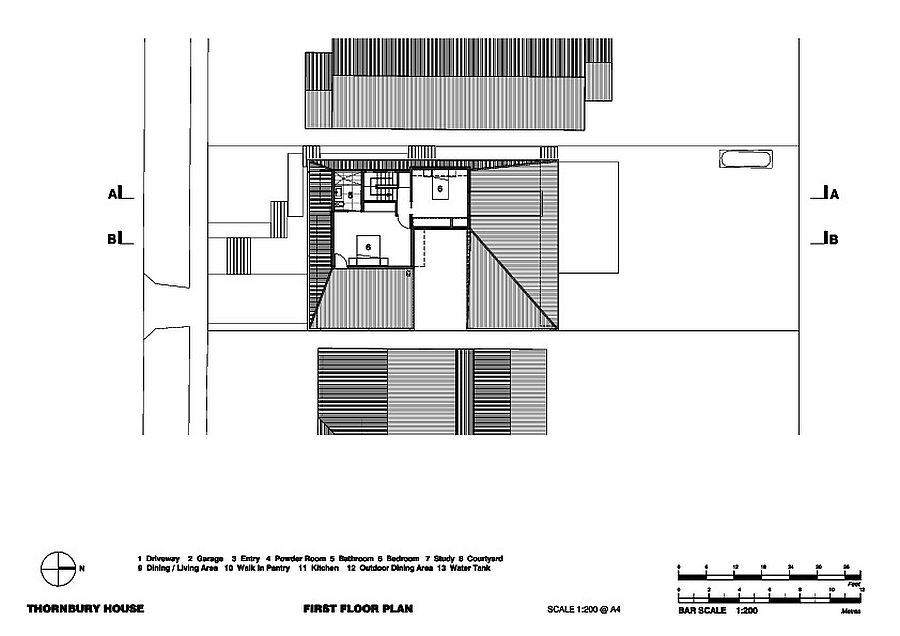 Liked the story? Share it with friends.