The basement is a space that's often left empty or becomes a final destination for holiday decorations and other clutter. However, many homeowners see the potential in this overlooked area. A finished basement adds extra square footage to your home and you are free to use it as you like.
Whether you want to create an entertainment room, home office, or accommodate your growing family, finishing your basement is a wise decision. In this post, we'll highlight some of the benefits of a finished basement and a few brilliant ideas for design!
Benefits of a Finished Basement
An unfinished basement comes with bare walls and an exposed ceiling. The unfinished space feels cold and sterile, and it can be hard to imagine yourself living there. But with the proper finishes, your basement can become an expansion of your living space. The process includes solving moisture problems, adding insulation, framing, drywall, electricity, and plumbing.
Depending on your needs and available space, you can create a fully functional area for your family. You can even add a kitchenette and a bathroom, turning the useless space downstairs into a basement apartment.
With a functional space that has all the right amenities, it can even be a separate apartment inside your home. A basement apartment is ideal for teenagers seeking privacy or an in-law suite for aging parents. You can also turn it into a rental unit and secure additional income for your household. And let's not forget about the comfort it offers for your family. You can turn the basement into an entertainment room and enjoy quality time together.
A finished basement will also increase your home's resale value, making it a wise investment. Having that extra square footage will make your house appear more attractive in the eyes of potential buyers.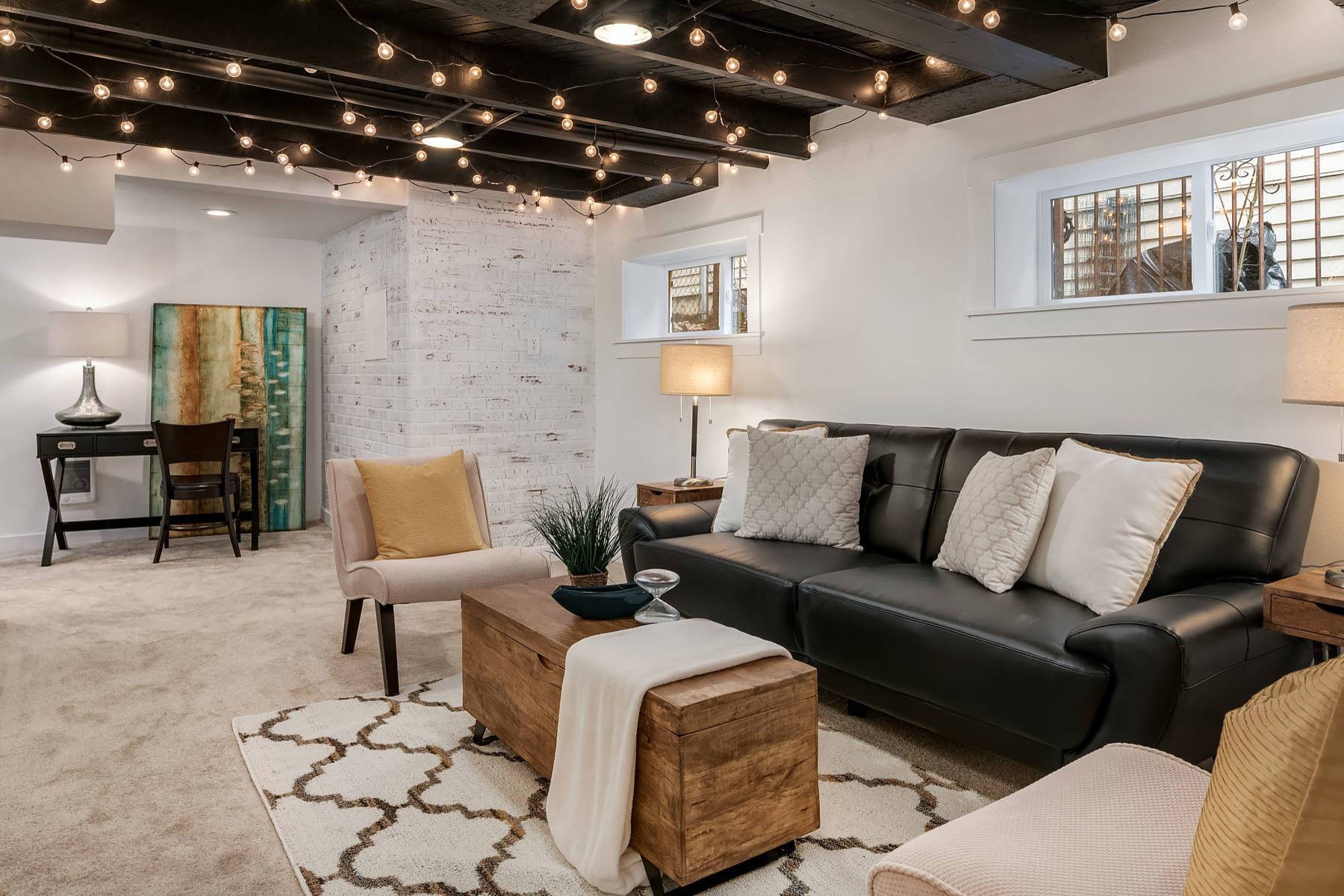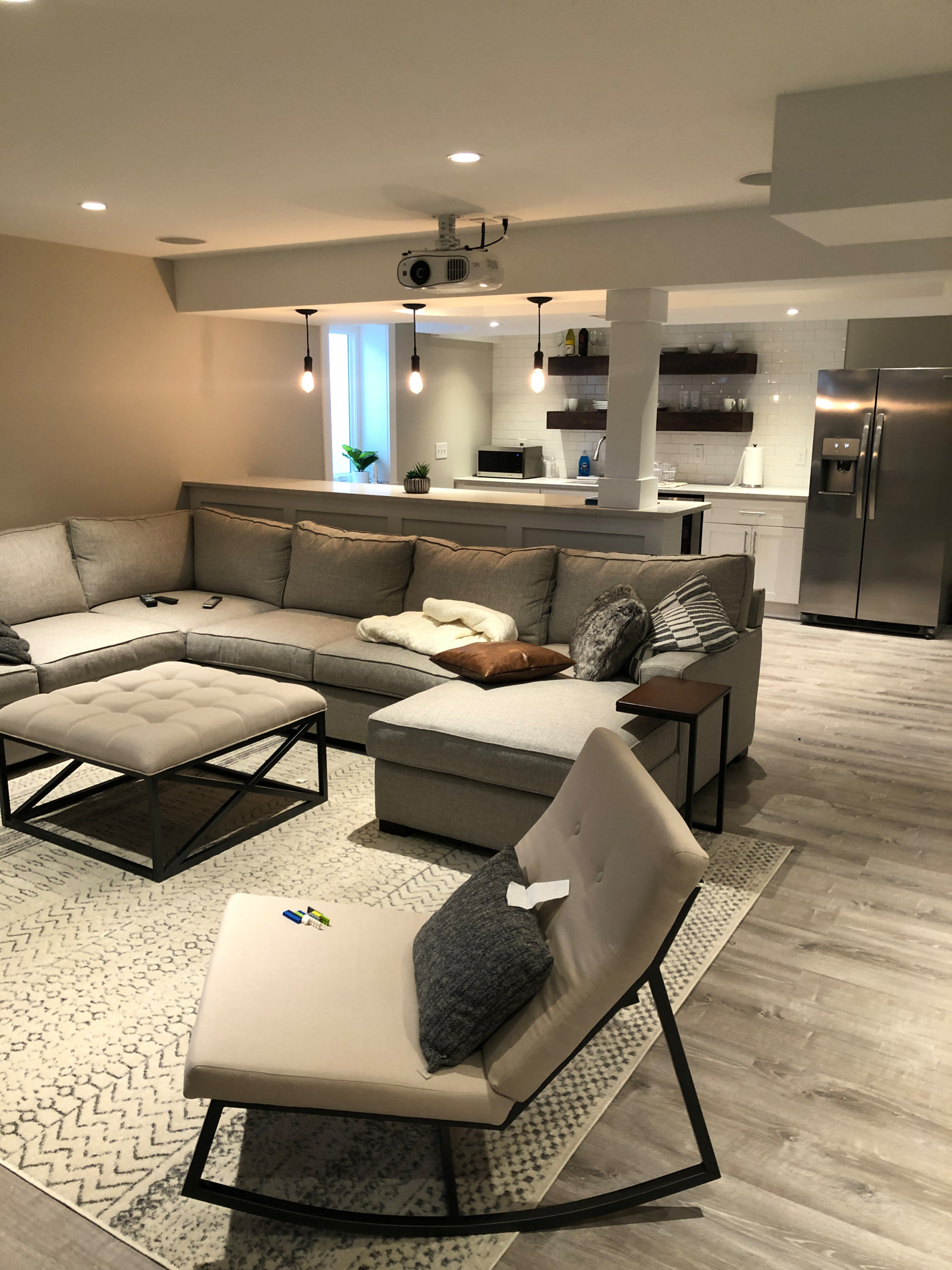 Finished Basement Design Ideas
The basement is a space that can be tailored to your specific needs. If you aren't sure where to start, don't worry – we'll provide plenty of design inspiration!
Entertainment room
If your living room is small and can't accommodate the whole family, a basement entertainment room is an ideal choice. Provide amenities for every family member, such as a pool table, play area, and a media unit.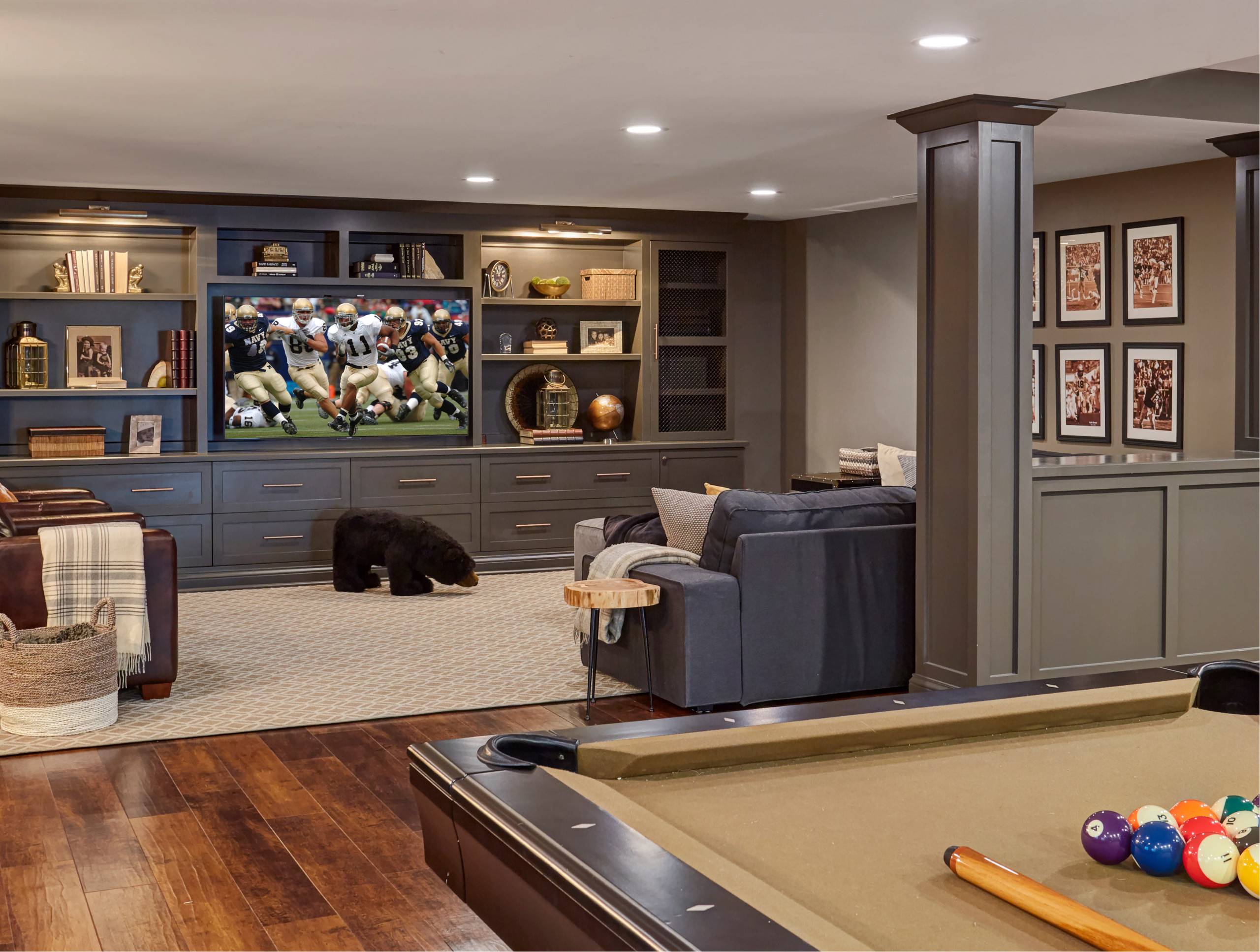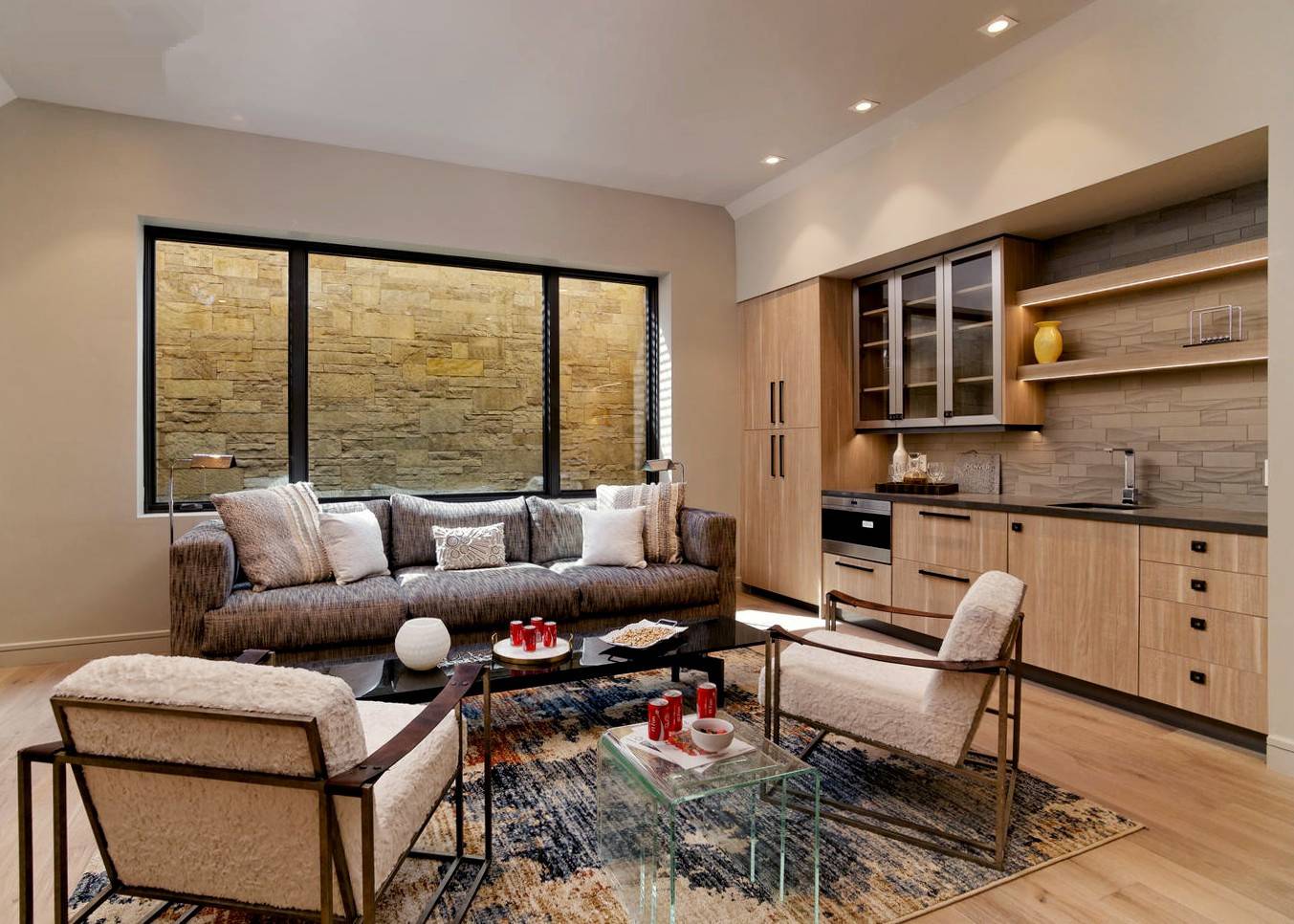 Home theater
If you've dreamed of having a big home theater, this is your chance to make the dream a reality. With a large screen and cozy seating, your theater is ready to host your movie nights with friends. This intelligent and space-saving design even incorporates a bar.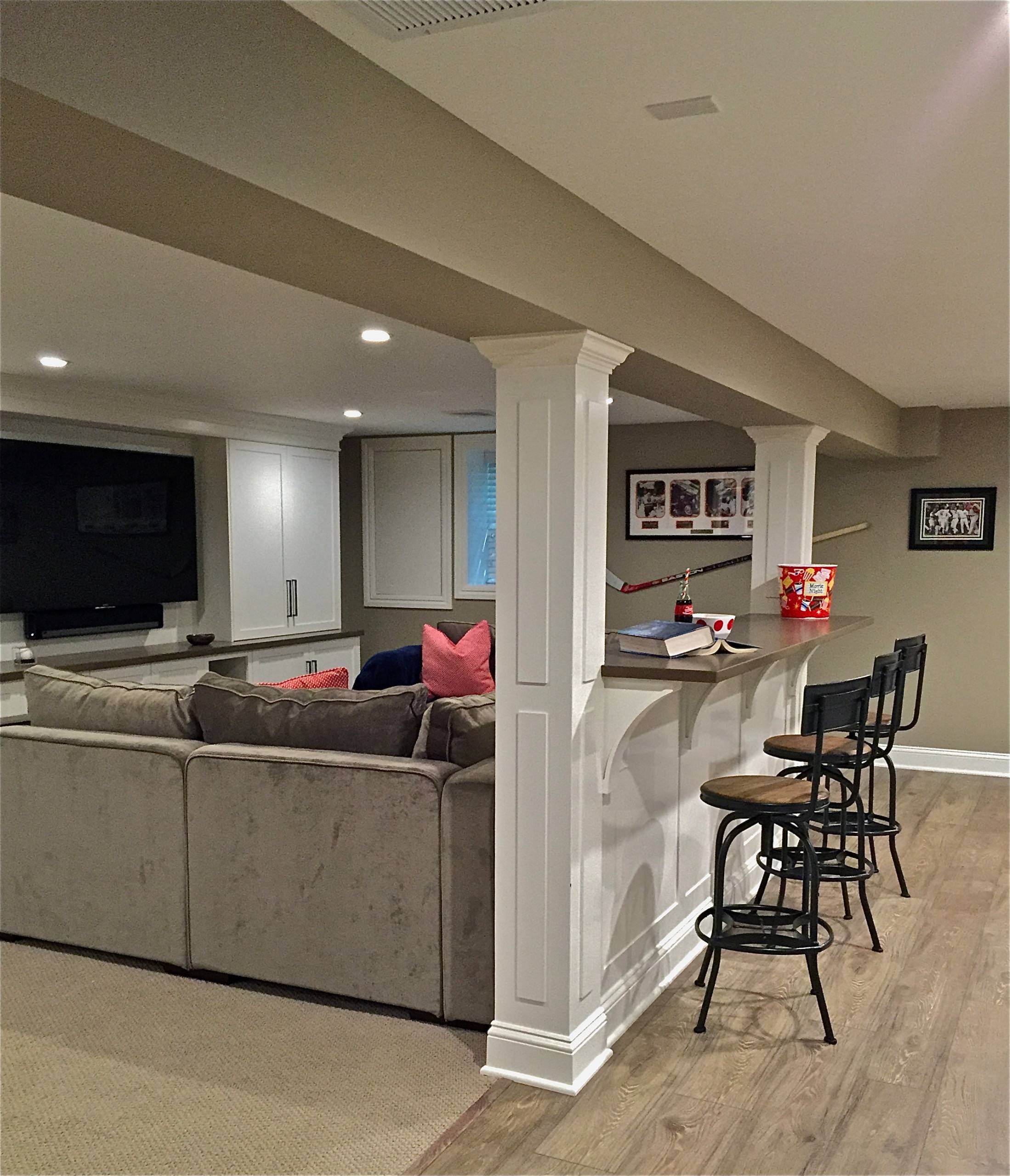 Home office
Working from home isn't always an easy task. Turning your basement into a home office allows you to enjoy a private space solely dedicated to working.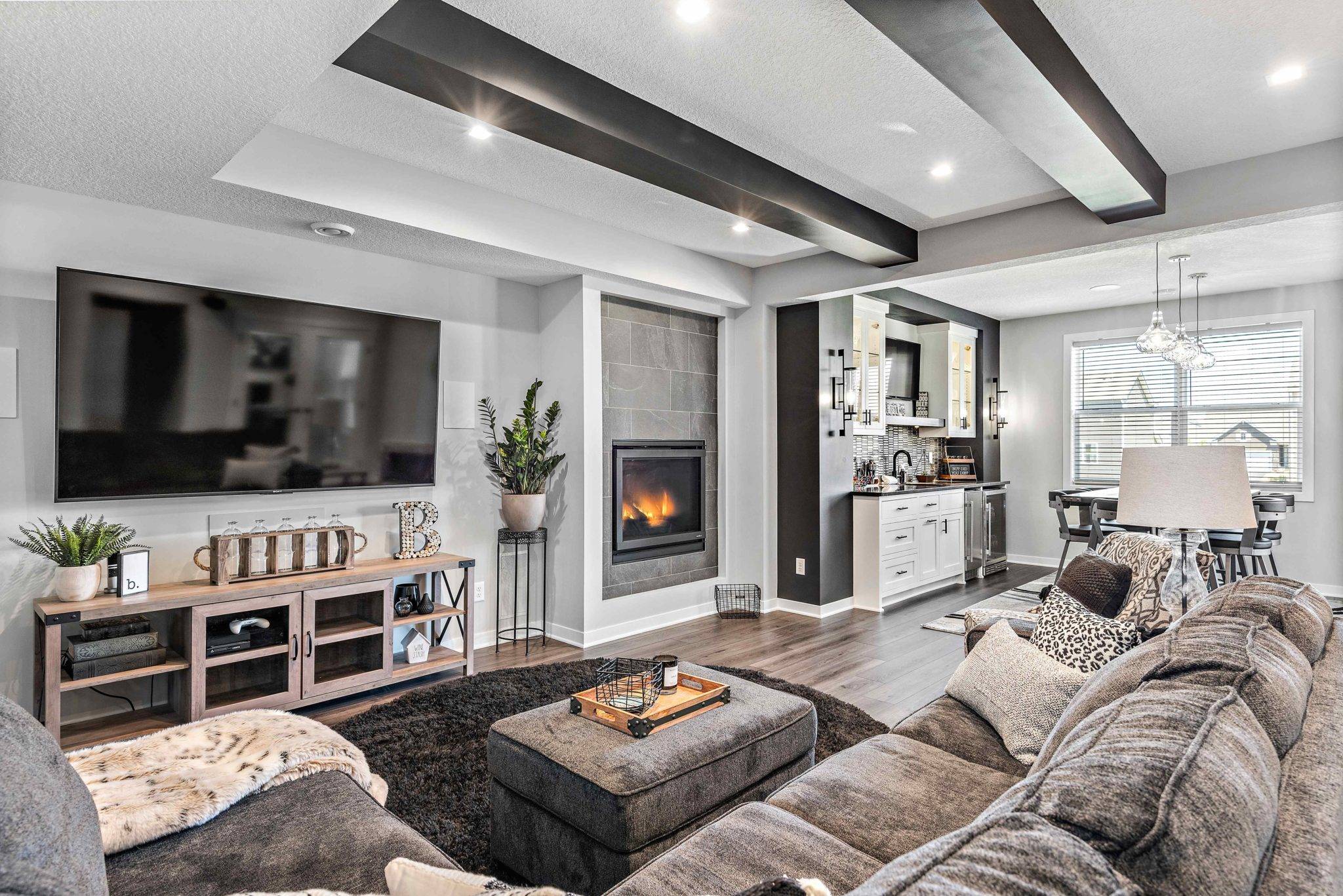 Wine cellar
Suppose you love entertaining at home with friends. In that case, a wine cellar might be an ideal choice for you. Display your finest wine selection, and don't forget to add a table for tasting.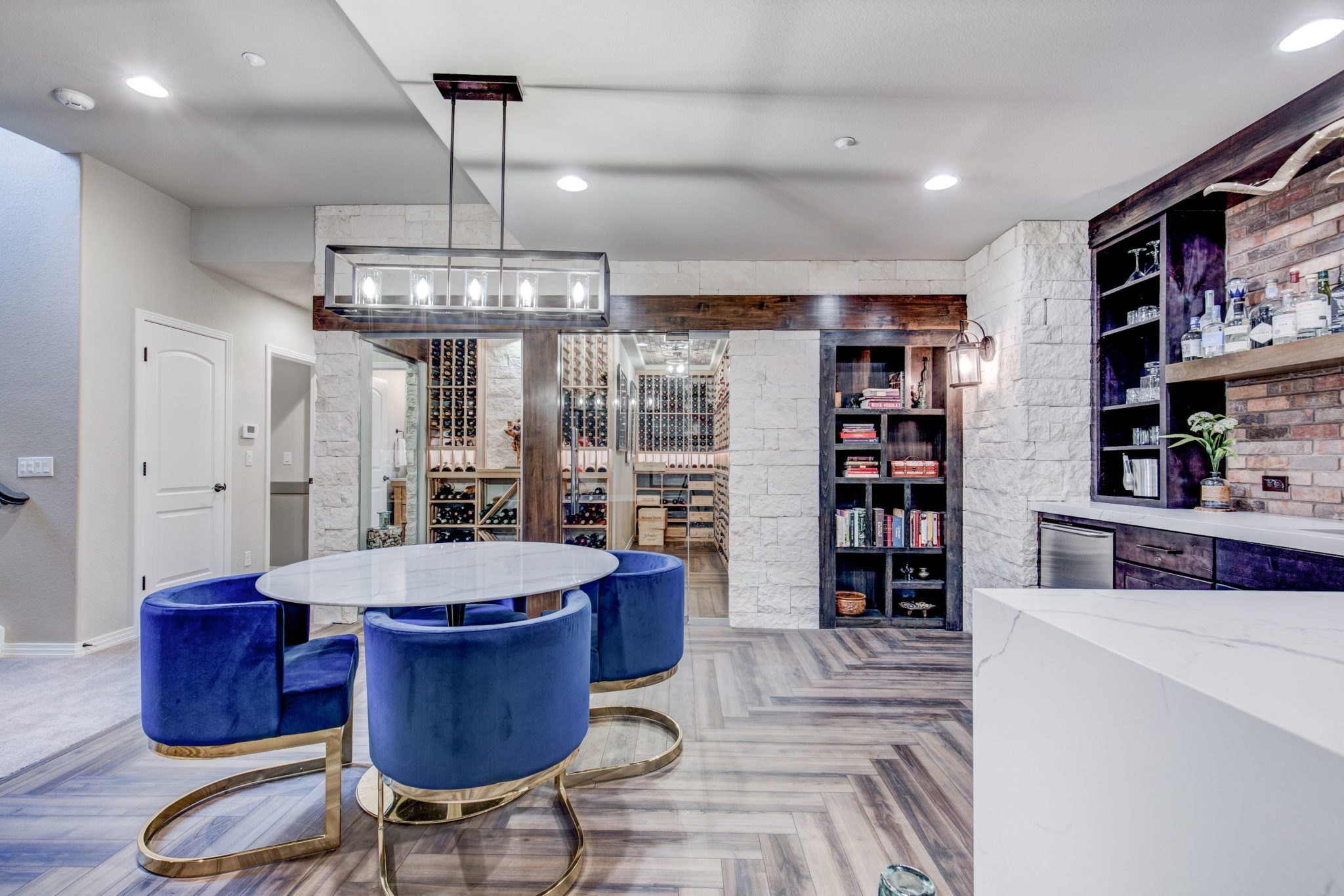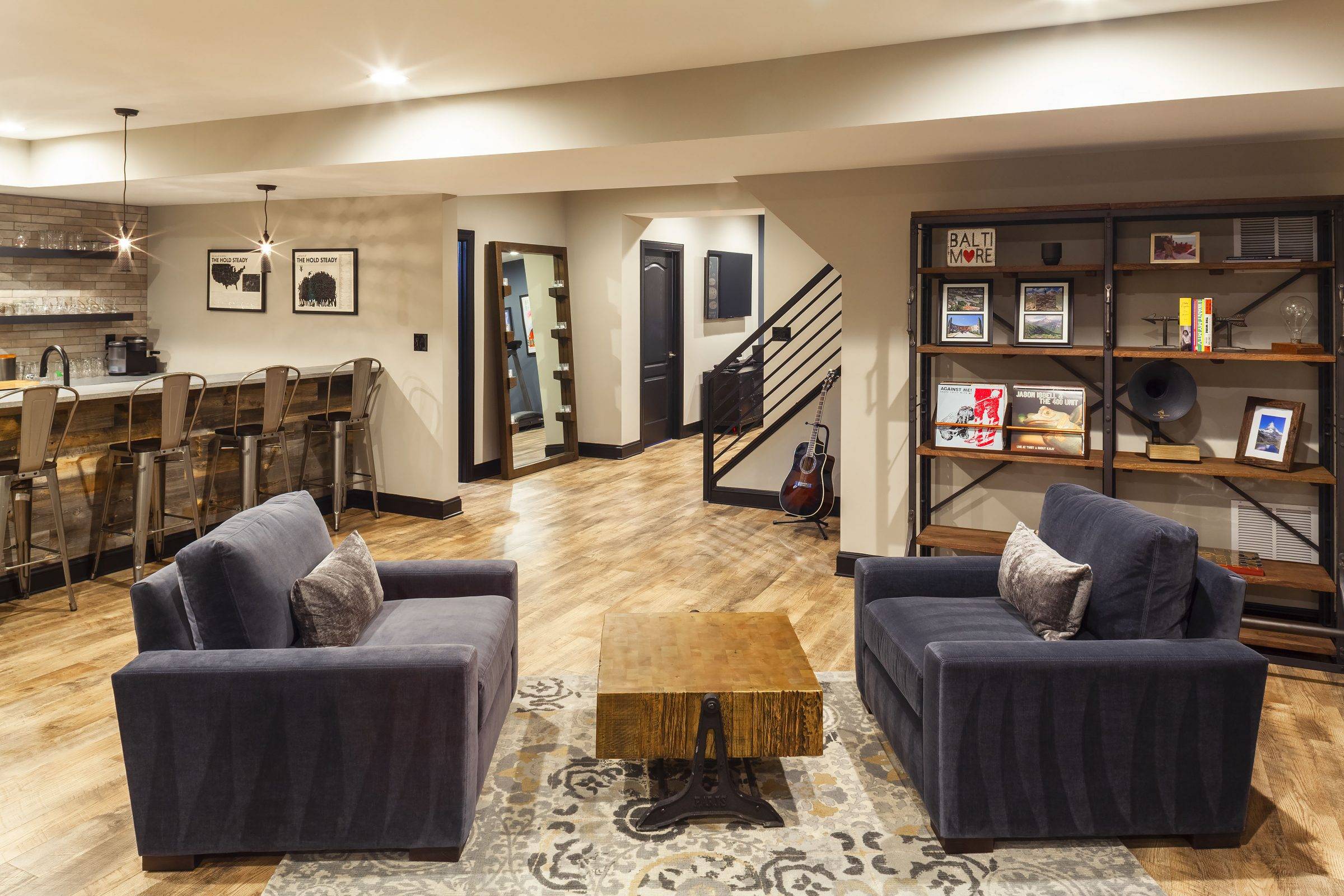 Basement apartment
A fully equipped basement apartment has a bathroom and a kitchen and can be used for various purposes. Whether you want to create a rental unit, in-law suite, or guest room, the space has all the amenities needed.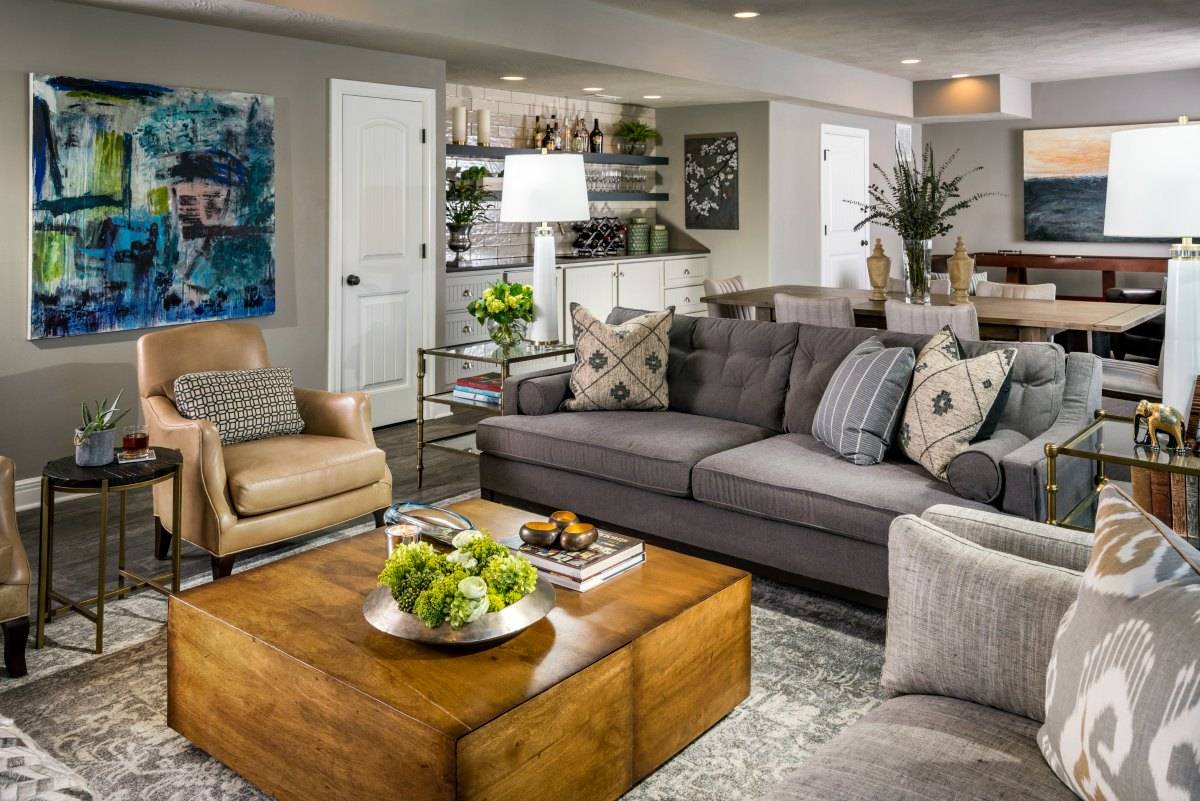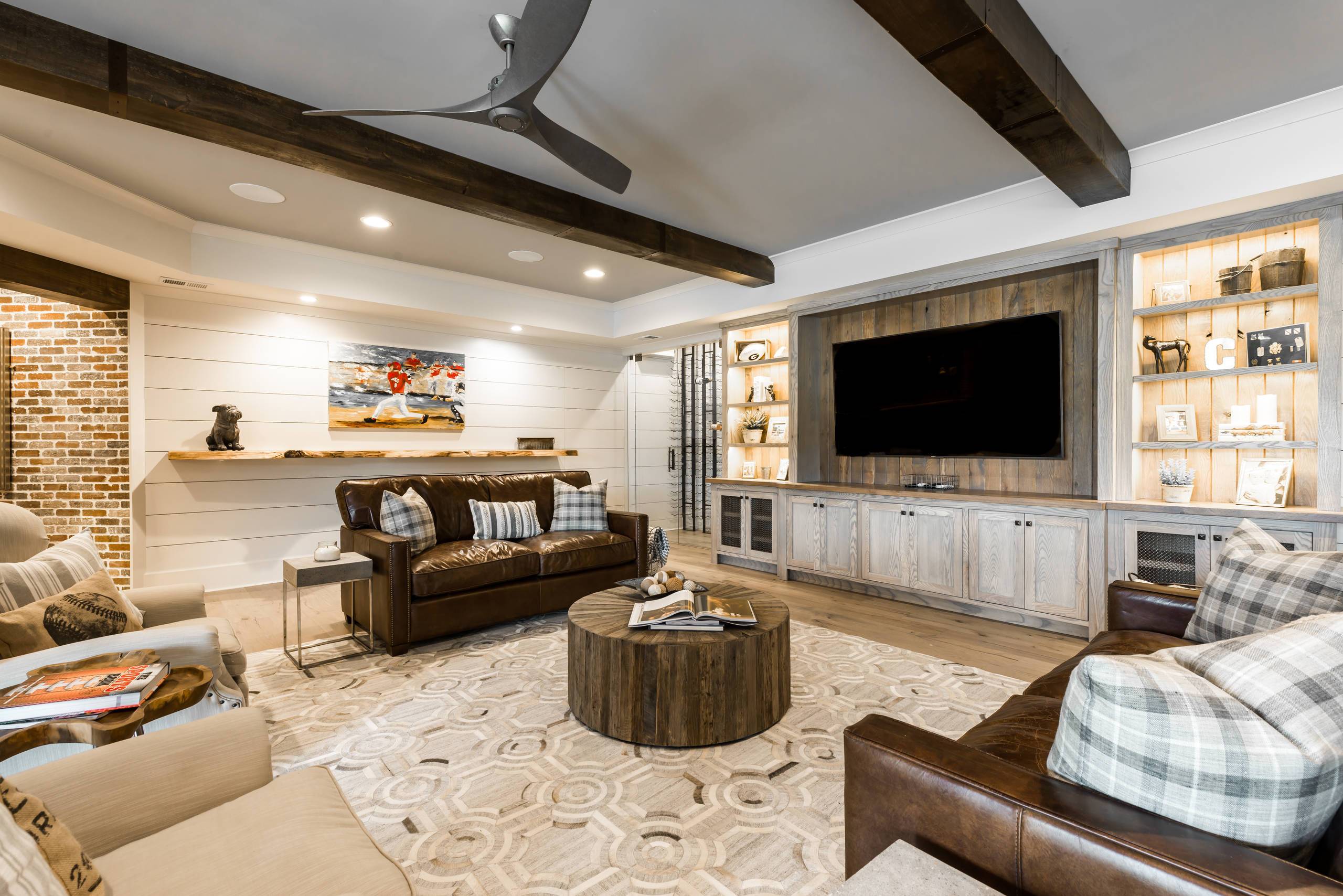 Basement bar
A basement bar is ideal for hosting parties and gatherings. A kitchenette will enhance its functionality, so you won't need to go upstairs to get ice for your drinks.