There is something truly special about polished concrete floors and their raw aesthetic. In addition to looking sleek and modern, they have so many advantages. Concrete floors are an affordable alternative to other modern flooring options such as hardwood or natural stone. It is the perfect fit if you want to make your home look high-end without blowing the budget. At the same time, longevity and durability are one of the top reasons why homeowners decide to hop on this trend. How to make concrete floors work for your space? Read on – we have the ultimate guide for you!
Play with texture
Bare concrete is a signature feature of the industrial look. You don't necessarily need to commit fully to this style but you can take inspiration from it. Pairing polished concrete with exposed brick walls is the ultimate way to make an industrial statement. The cold concrete contrasts beautifully with the rough texture and adds an element of sophistication to the space.
Another way to break down the sterile look of concrete is to use wooden accents. The wooden beams on the ceiling add a touch of warmth to the interior, balancing the gray concrete.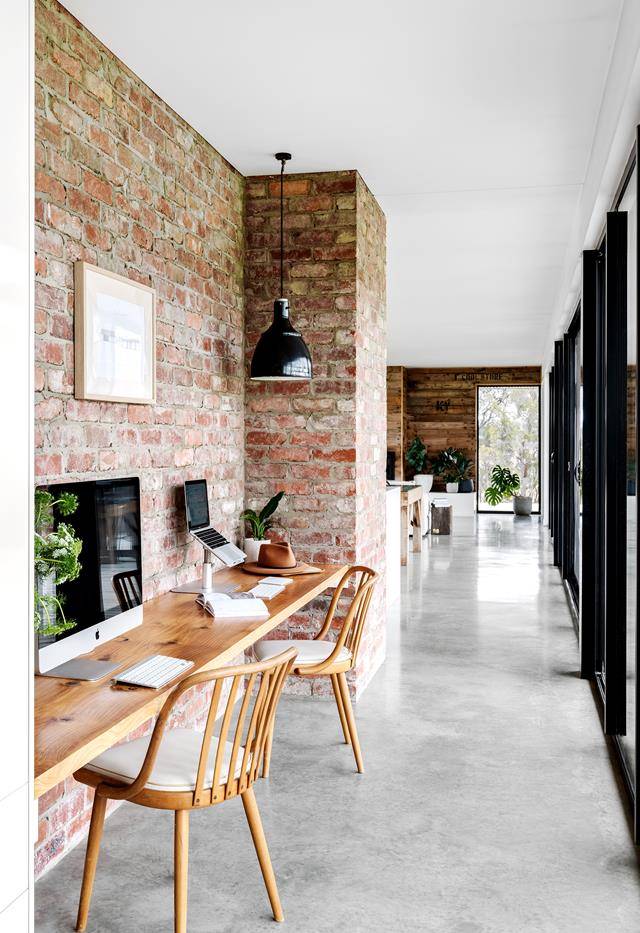 Introduce color
The polished and sleek aesthetic of concrete floors might feel dull in some designs. Interior designers like to add a pop of color to break down the monotony, creating a bold space full of personality. The emerald walls feel so elegant while balancing the raw material. This gorgeous combination sets a stylish yet edgy scene.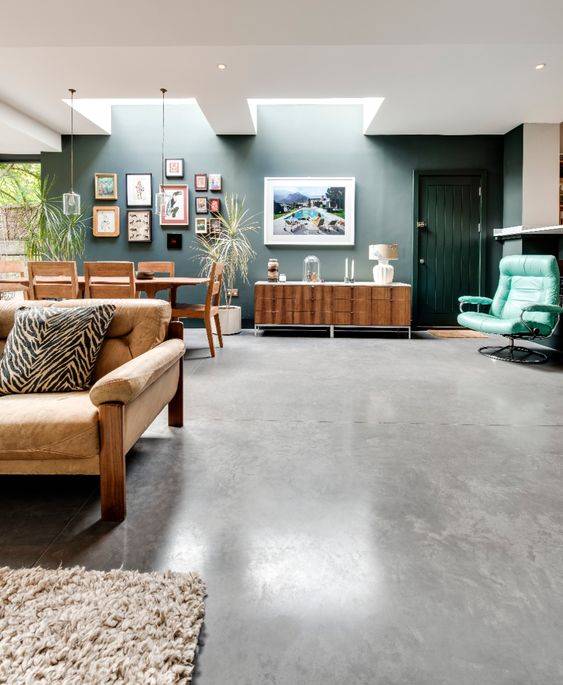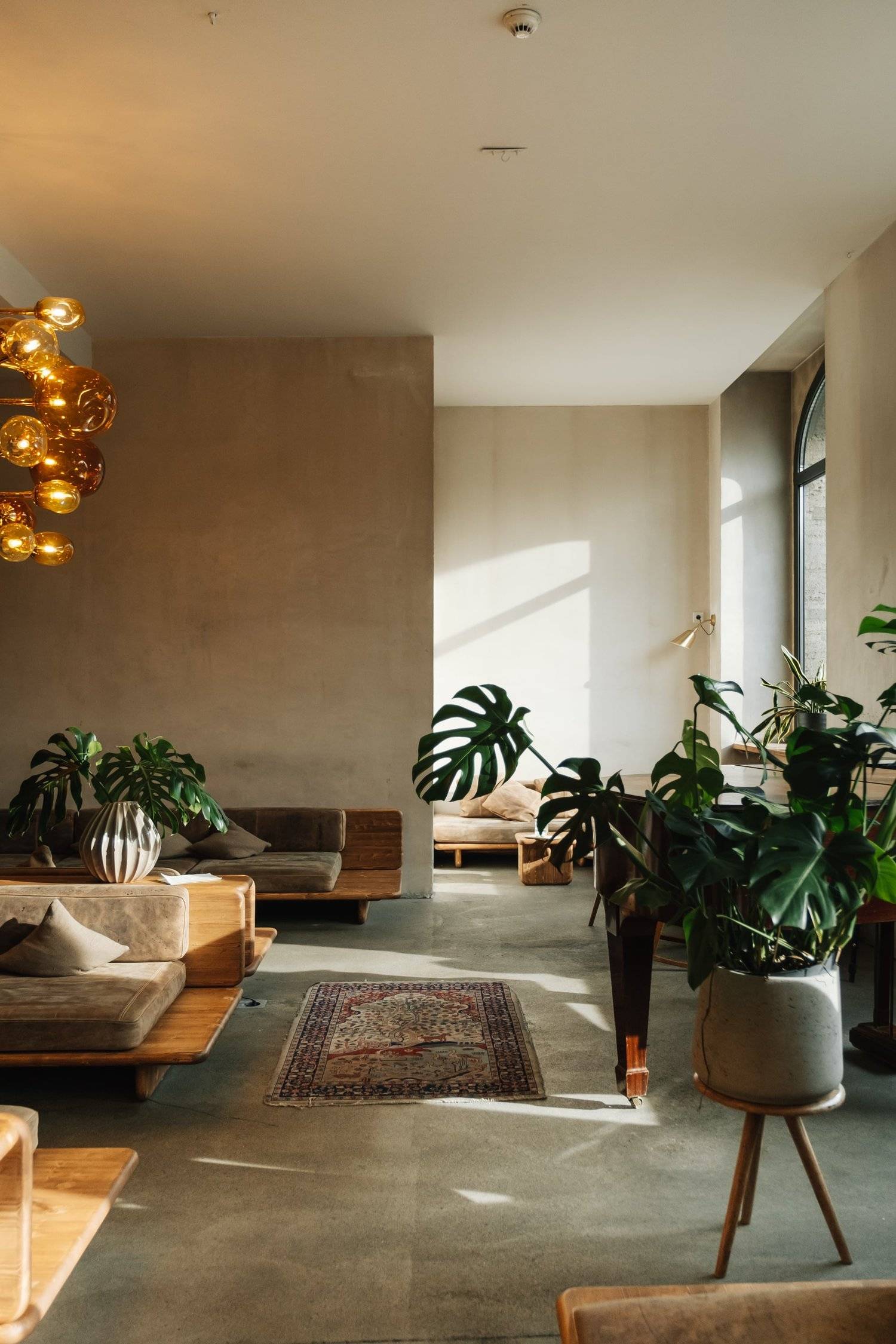 Perfect for a modern organic bathroom
If you're going for an organic look and tiles don't seem to fit your aesthetic, try concrete floors. Concrete is a durable and water-resistant material that's easy to clean. Its raw beauty makes it the ideal choice for a shower floor.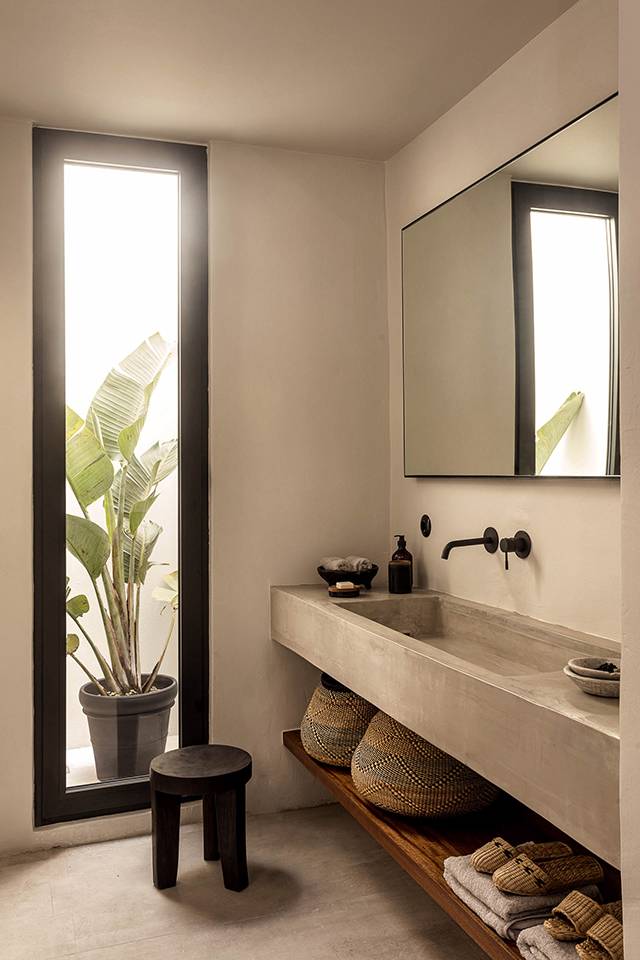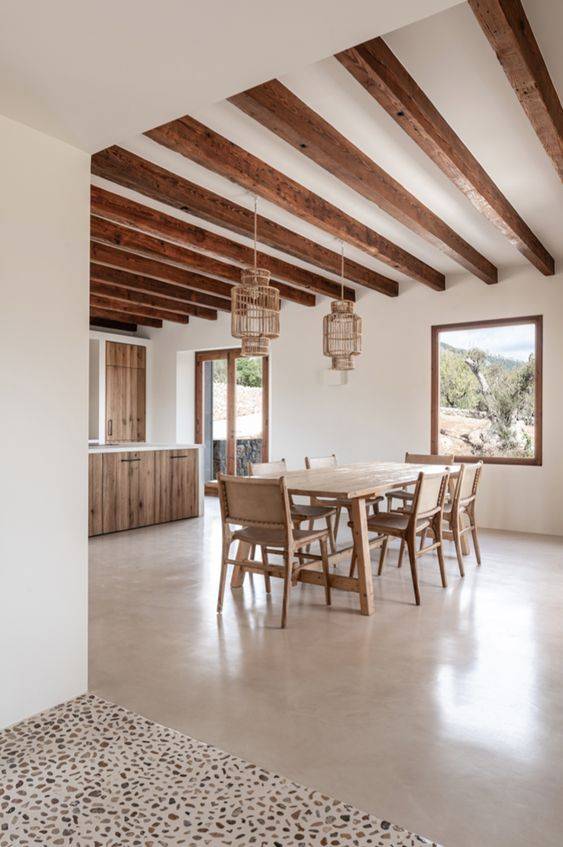 Create a strong focal point
Bring the focus elsewhere and let the concrete floor become a subtle background element. This refined living room features a black fireplace that stands out against the white. The concrete floor complements the sleek aesthetic while not stealing any attention away.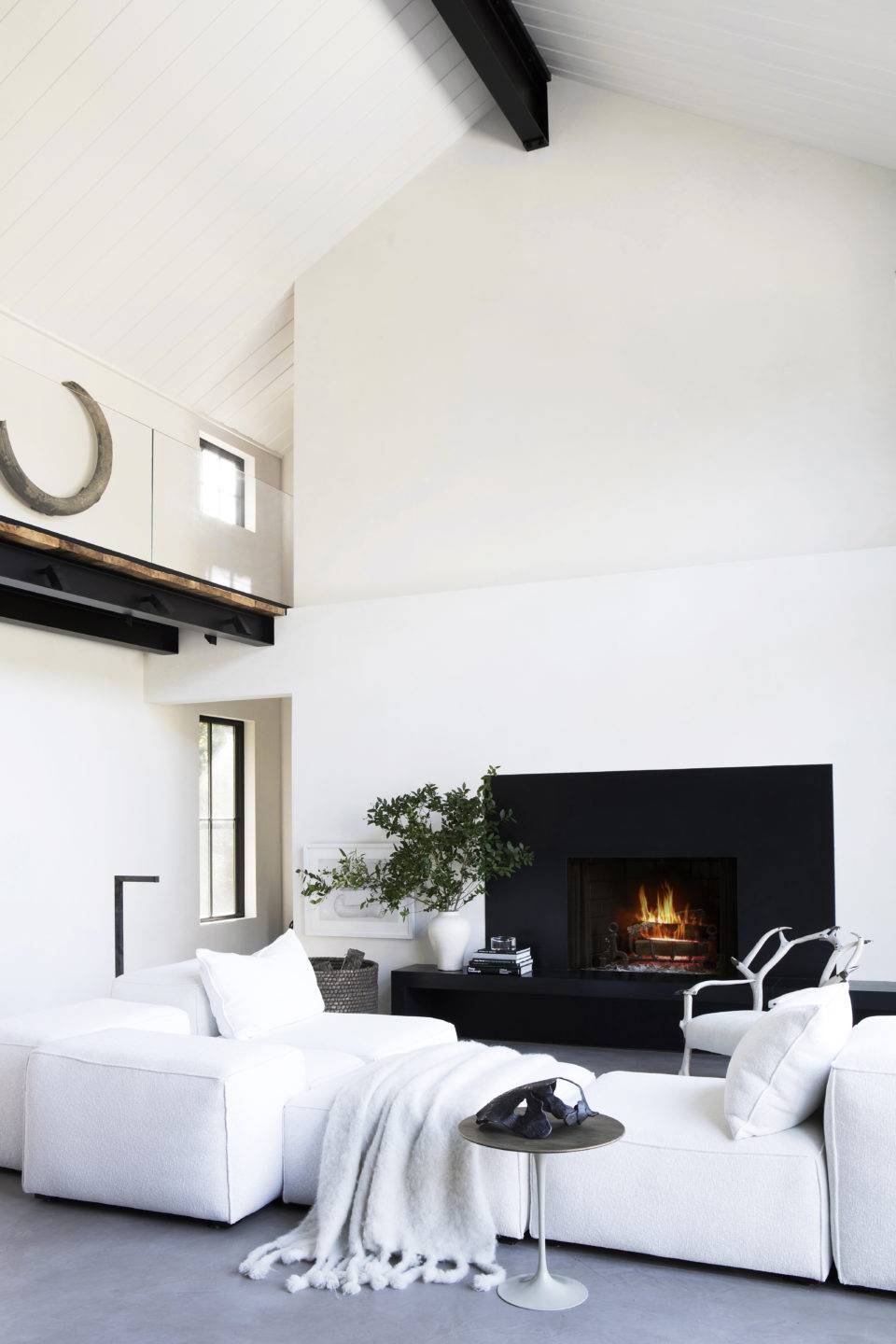 Play with area rugs
Concrete flooring can tend to look and feel cold, so why not add some cozy area rugs for a touch of warmth? They look stylish and will keep your feet nice and warm. This elegant loft features sleek concrete flooring for a raw aesthetic. The fluffy area rug anchors the dining area, while the sheen of the polished concrete stands out.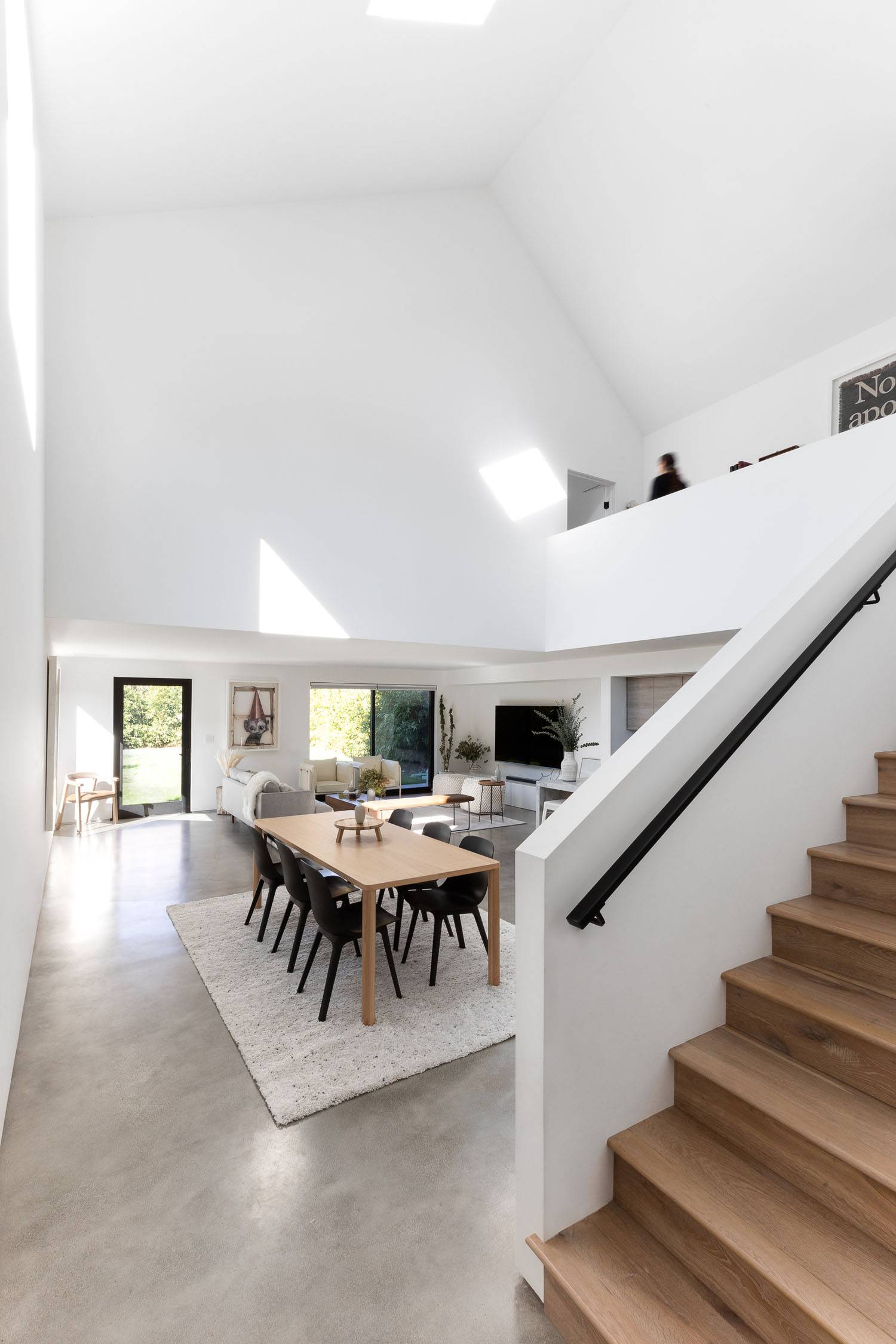 Painted concrete
We get it – the cold gray color might not fit your interior style. But if you still want to take advantage of the benefits of concrete floors, you can paint them. Whether you wish to add an intriguing pattern or just a subtle color, the choice is left to you.