In this day and age when over-the-top colors, wild patterns and graphics are popular it's still nice to know that some classics remain the same. Neutral color palettes in your home are comfortable, welcoming and they always make you feel at ease. While many could look at neutral colors as boring or bland, there are several ways to create contrast, visual interest and still bring in light muted color for a pulled together look. Try a few of these inspirationl ideas to bring neutral colors into your interiors, beautifully.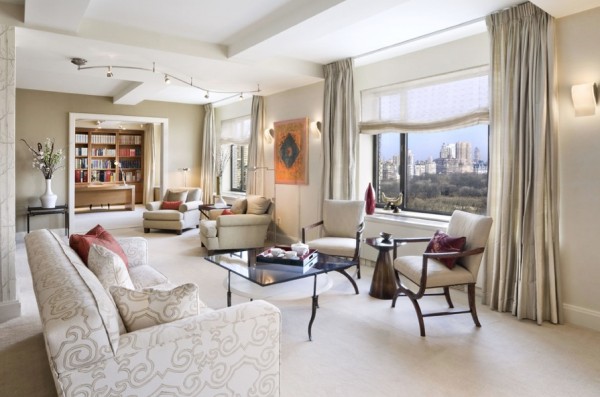 Living Room, Upper East Side Apartment, New York City / by Vanni Archive
Layer neutral colors, textures and patterns:
When creating your ideal interior remember that neutral tones should be layered in different textiles, varying shades of the same color or even find contrasting neutral tones to create a cohesive look that doesn't bore the eye. Remember neutral doesn't just mean beige. There is actually a neutral of every color in the rainbow! Muted or washed out tones that have more gray or brown undertones of any of your favorite colors can produce beautiful neutral colors. If you still like your favorite standbys: tan, white, gray, black, and greige go for it, these classic colors will never go out of style.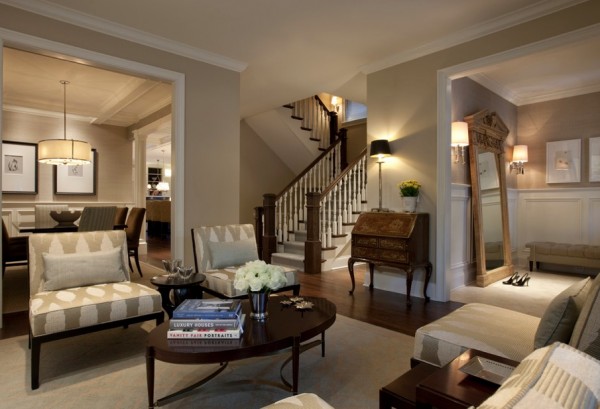 Warm & neutral wall colors throughout an open floor plan make it look larger / by Michael Abrams Limited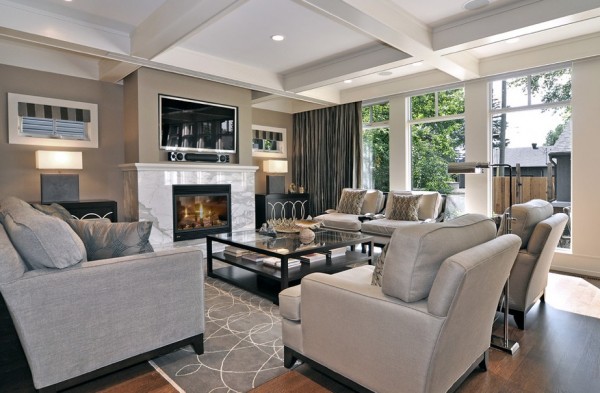 A living room with a personality – by Bruce Johnson & Associates Interior Design
Pairing neutrals with organic materials:
When adding dimension to your rooms remember that materials and finishes play a strong role in helping you shape a gorgeous room. Look to organic materials that are naturally neutral in tone but have distinct textures are perfect. Rich hardwoods, light driftwood, metals such as nickel, copper, and chrome in matte or brushed finishes are trending in home interiors and look beautiful in cabinetry hardware in your kitchen or bathroom. Wood or slate flooring, stone accent walls, and reflecting these materials in table decor and even wall art can help bring another layer of neutral color palettes to your space.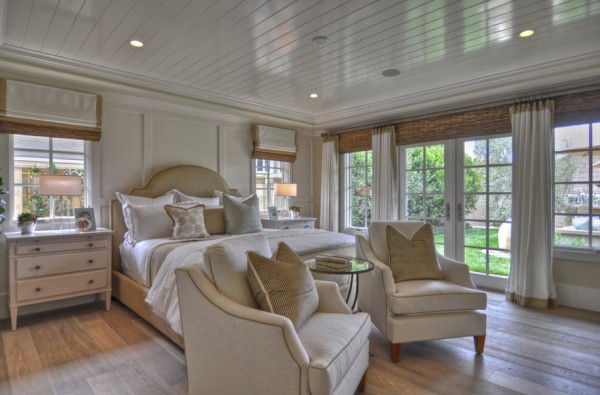 Photography by Bowman Group Photography / Design by Spinnaker Development
Adding color to your neutral interiors:
Your bedroom, living room and outdoor home are perfect areas to add pops of color to contrast or compliment your existing neutrals. For example buttercup yellow, sea foam greens, and light beach glass blue are just a few colors that would look fabulous paired with the more subtle neutrals in your home. Use colors in small doses in textiles on your furniture, window treatments, and bedding and even outside on your outdoor patio with garden furniture cushions and matching umbrellas. A coordinated theme of neutrals and subtle color throughout your home will add visual interest and depth to any boring room.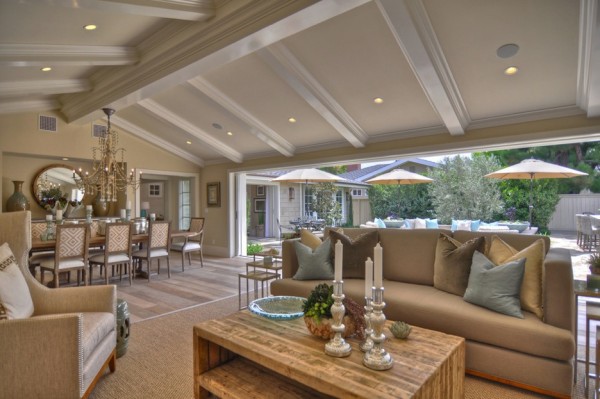 Clean decoration ideas that get the eye / Bowman Group Photography & Spinnaker Development
Neutral colors used to be reserved to institutional buildings such as doctor's offices and hospitals to create a clean and sterilized feel, but today neutrals have a whole new face and they are more creative than ever in your home. Mix and match playful patterns and pair them with organic materials and pops of contrasting shades of muted color. However you choose to bring life to your interiors, you surely will love the welcoming appeal of a beautiful neutral interior environment.