If there is one unmistakable trend in the world of home design, it is structures that are enriched by the landscape that surrounds them, even as they brush aside the conventional line between the interior and the world outside. Following this popular approach and combining it with bold, industrial elements like steel and corrugated siding is the Mill Valley Courtyard Residence. Nestled in a quiet and beautiful suburban neighborhood, the expansive home was brought to life by Aidlin Darling Design as they turned to an impressive courtyard to give this California dream home a distinct identity.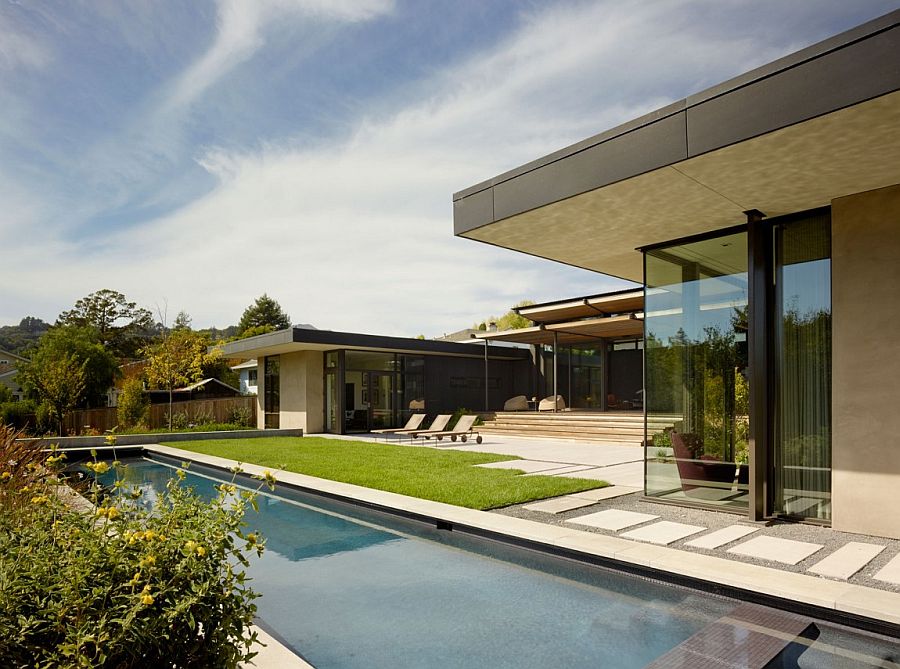 A pavilion-style living area makes up the core of the house and flows into the spacious courtyard that contains a large wooden deck, refreshing pool and ample space for a rejuvenating outdoor living experience. As is the norm in most modern homes, the architects rely on large sliding glass doors to create this seamless transition from the industrial-modern living area to the grand courtyard. Corrugated siding, metallic surfaces, a live edge dining table and colorful artwork fashion an interior that retains an air of edgy industrial style despite its relaxing ambiance.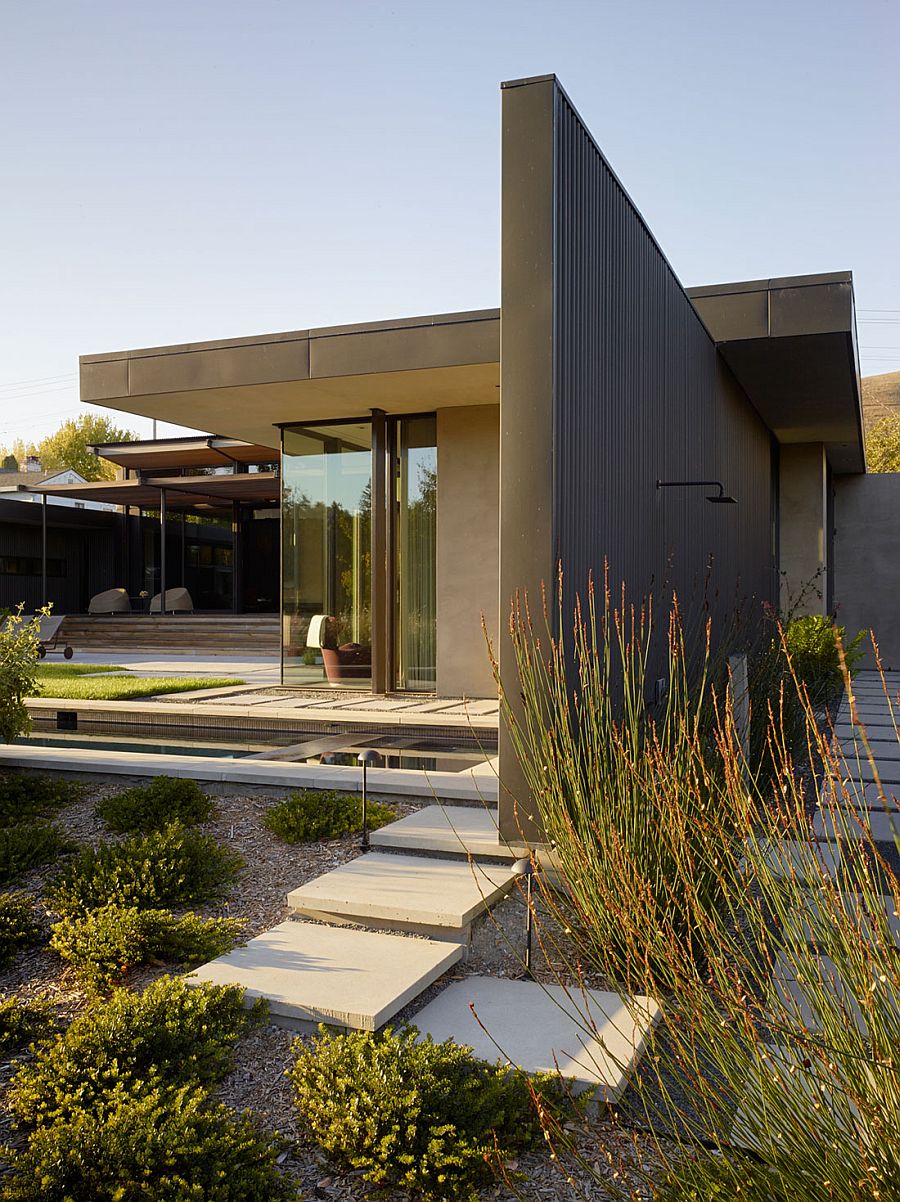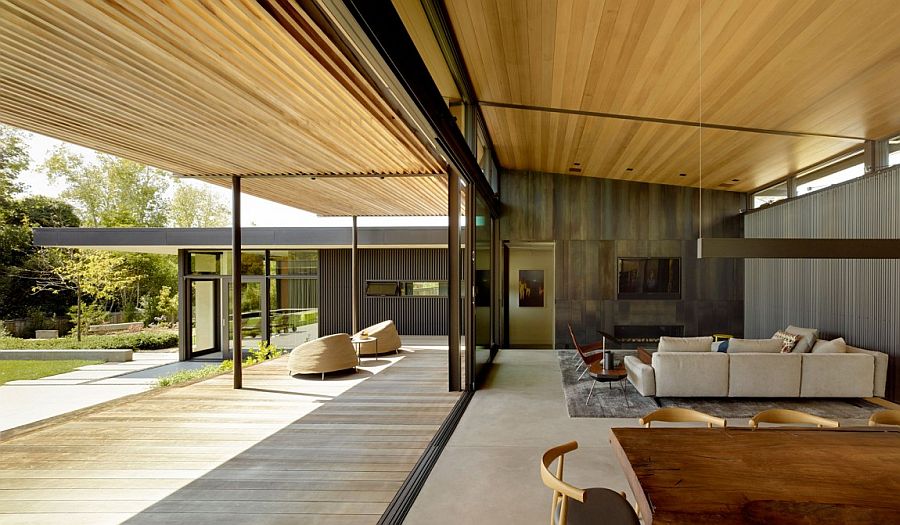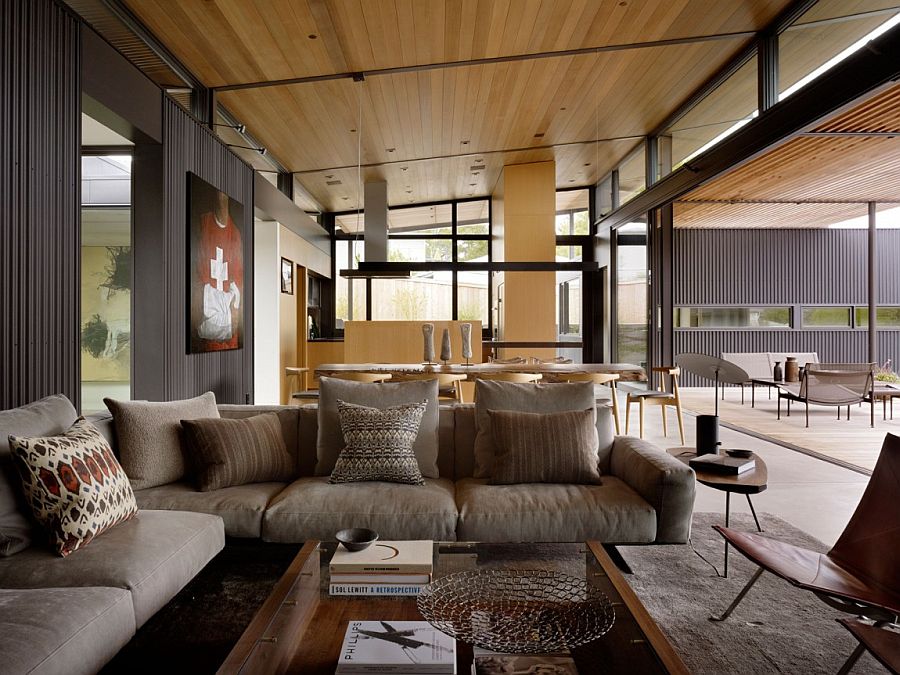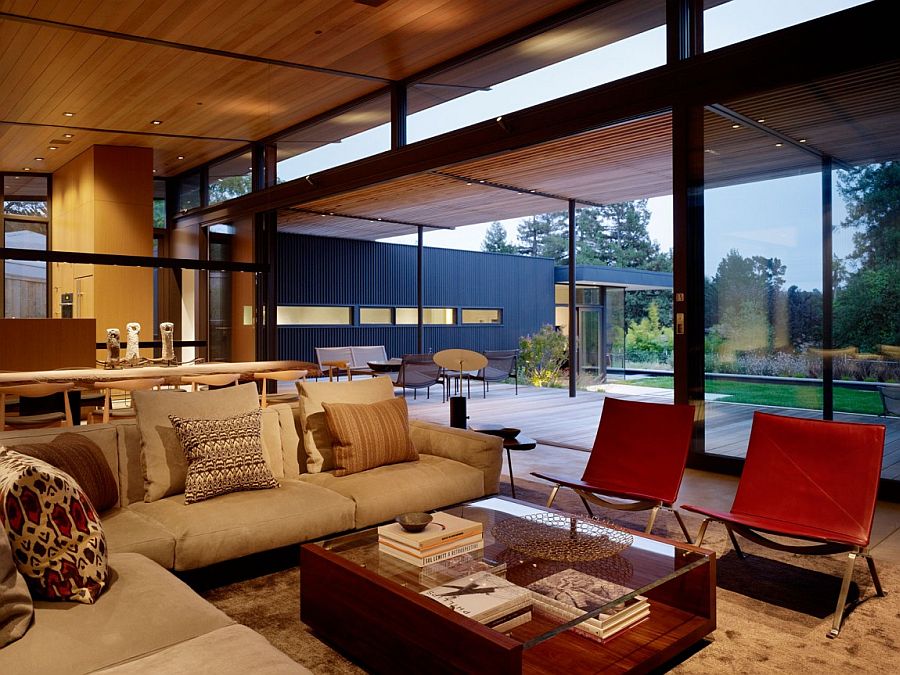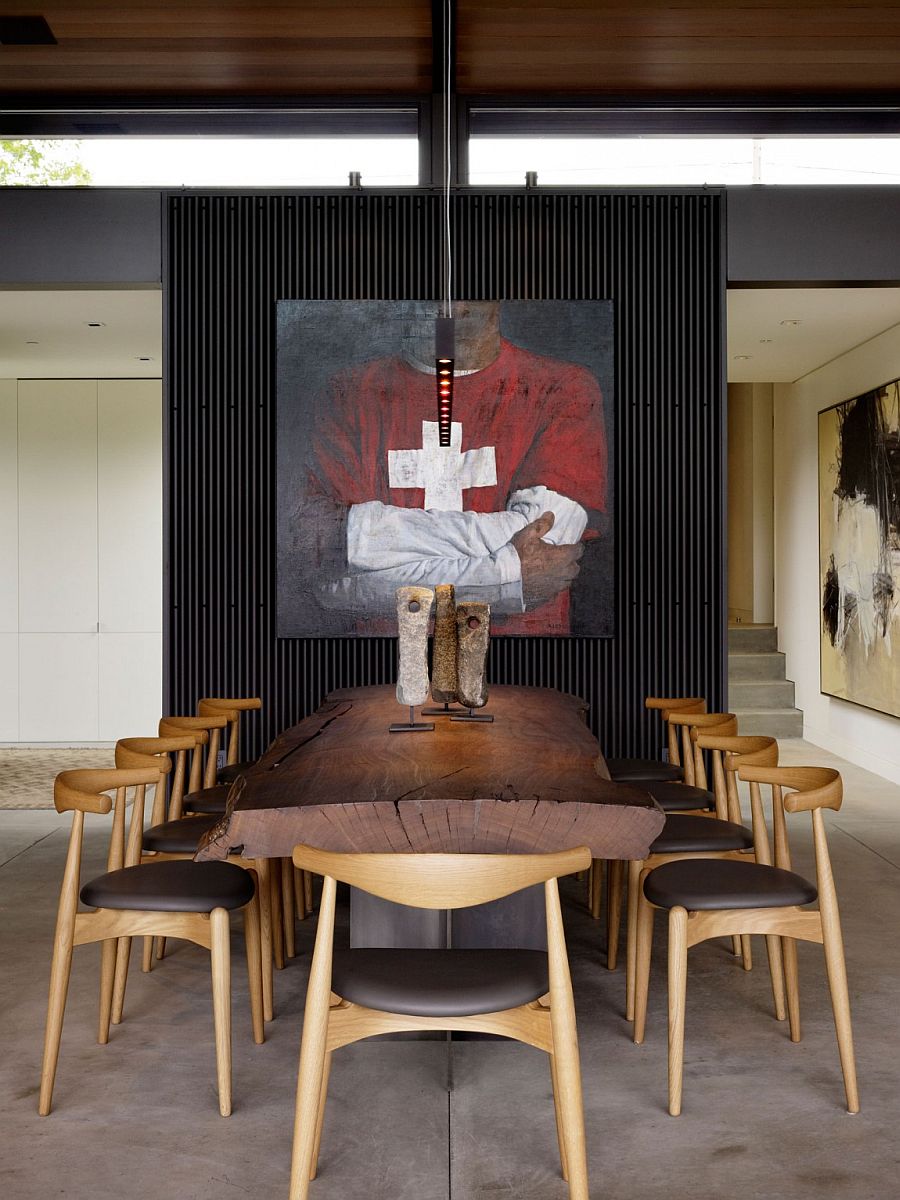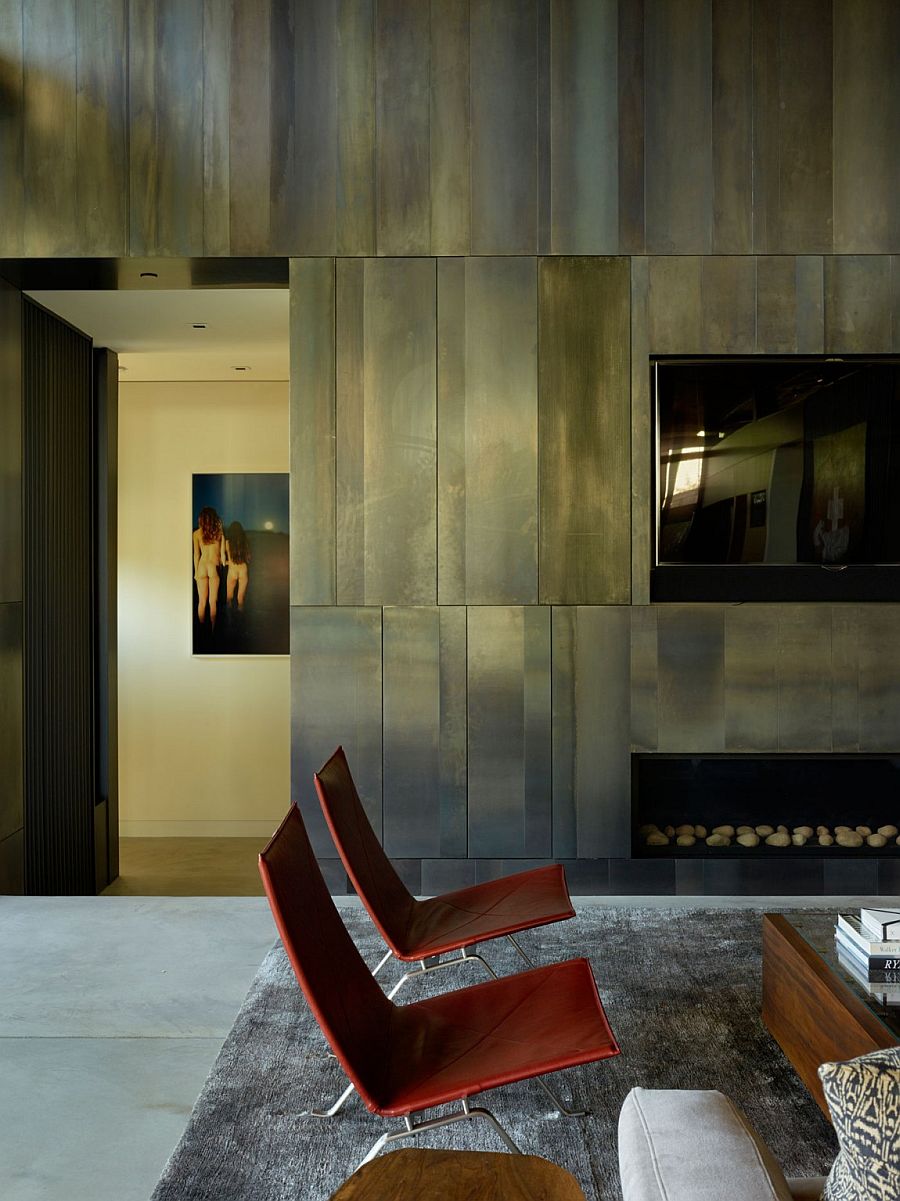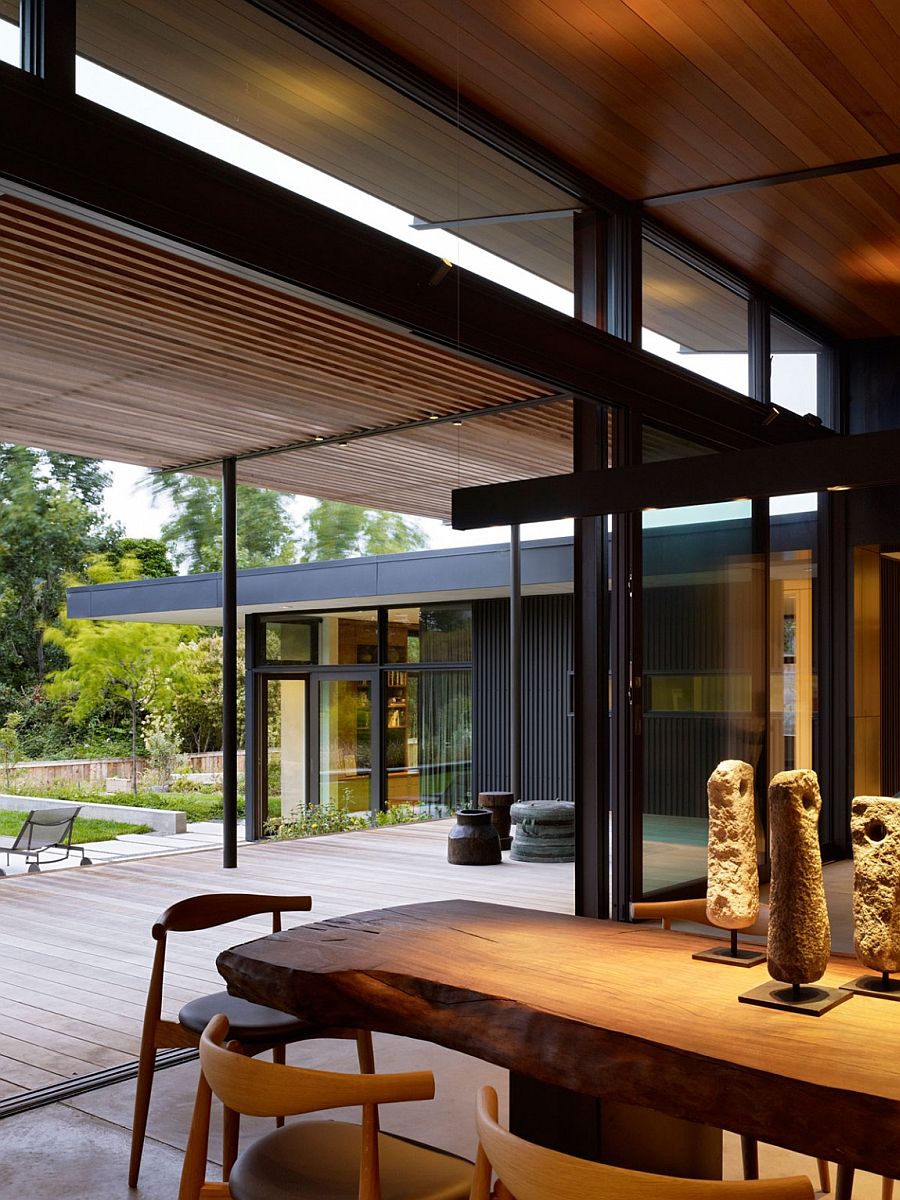 Thanks to the U-shaped structure of the residence, the homeowners enjoy complete privacy as they spend time in the courtyard, even as the street façade keeps away prying eyes. A separate living area for guests and the master suite are also integrated visually with the rear yard. Warm lighting adds another layer of intrigue to this California home that breaks away from the mundane. [Photography: Matthew Millman]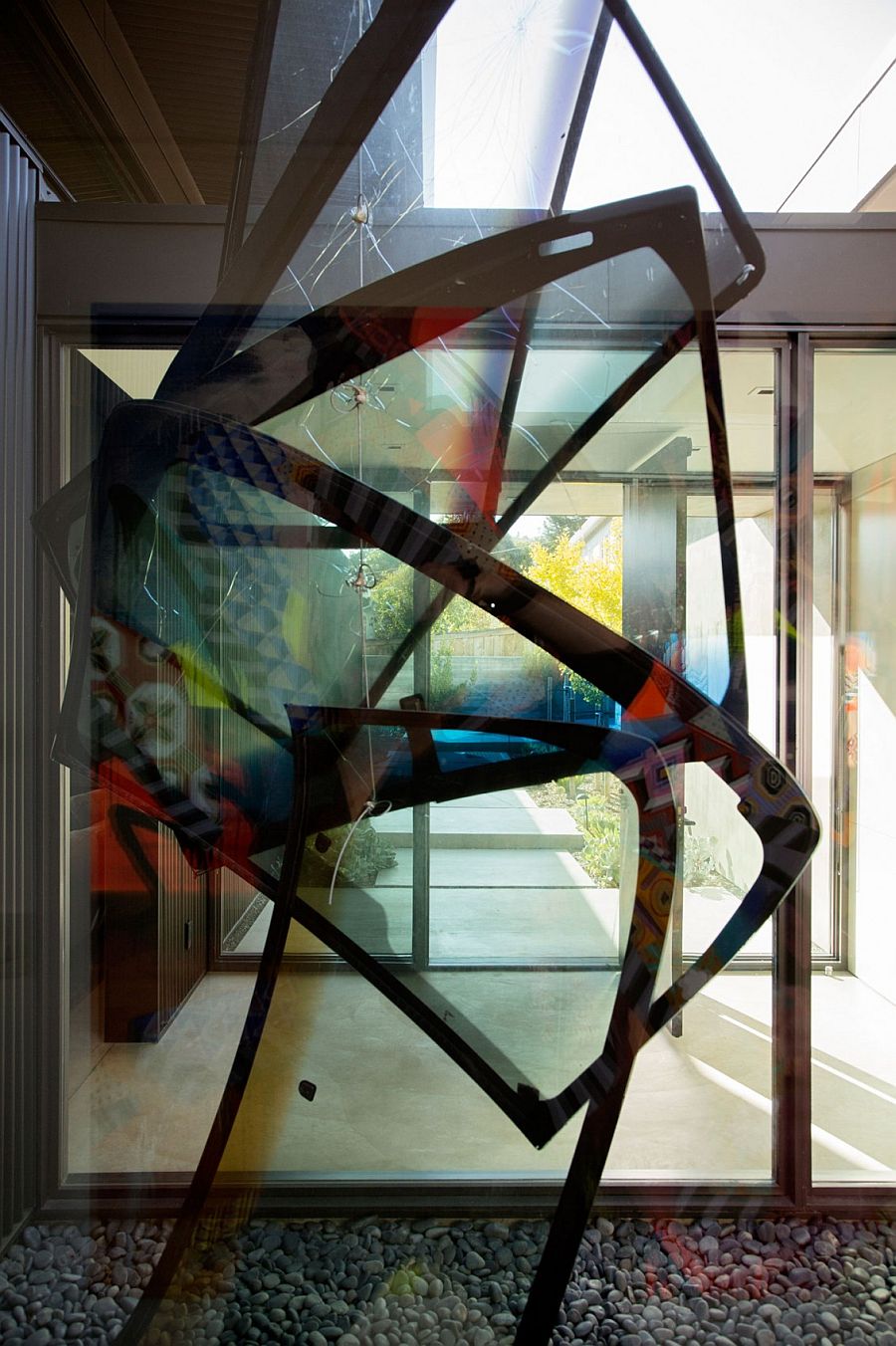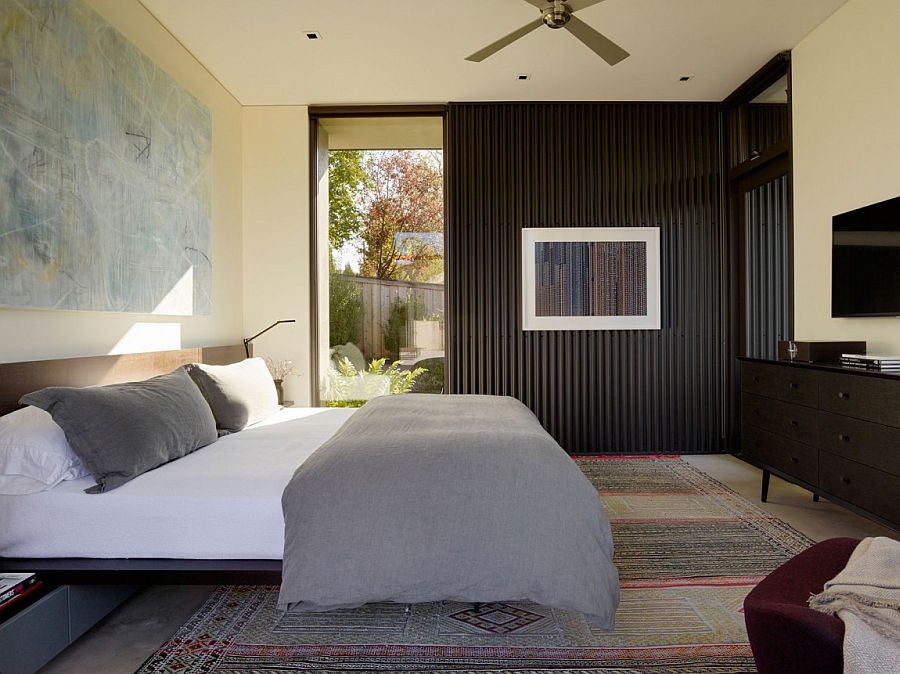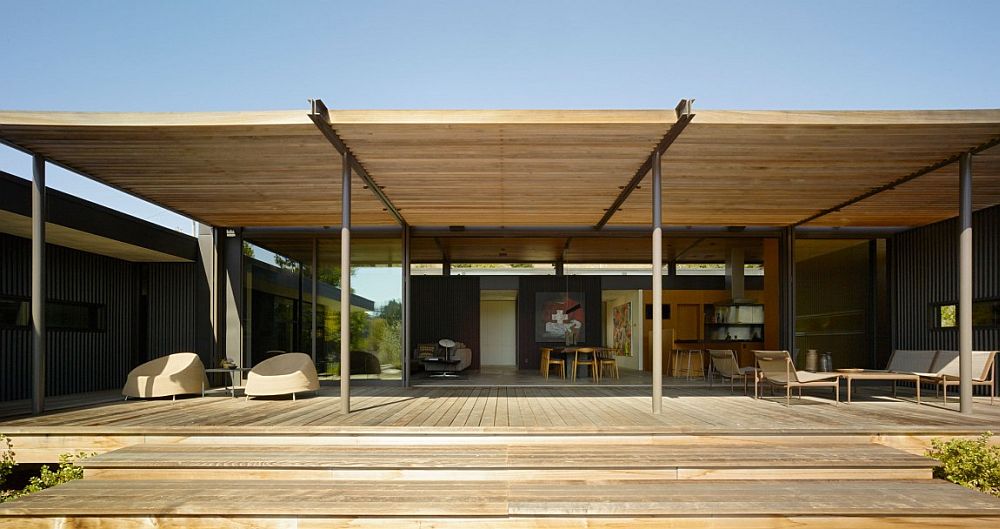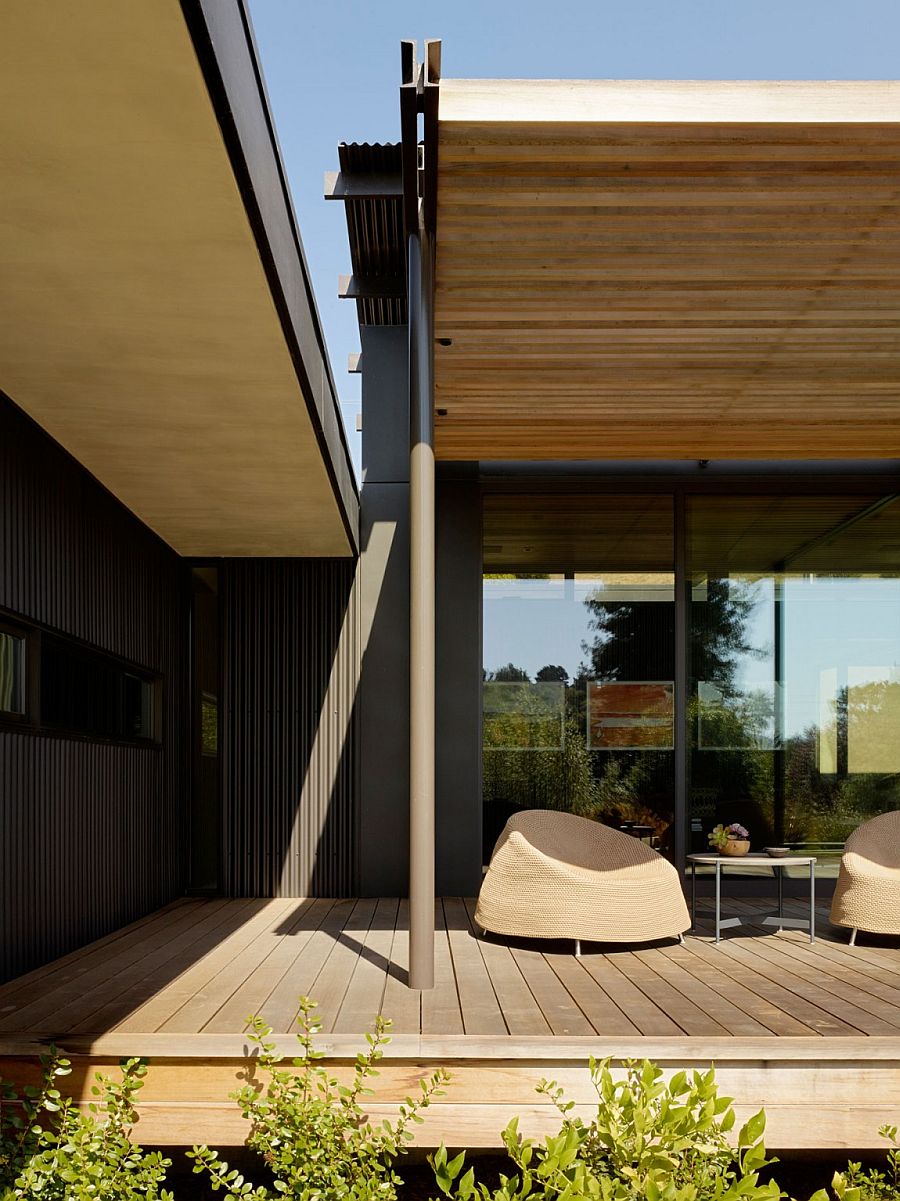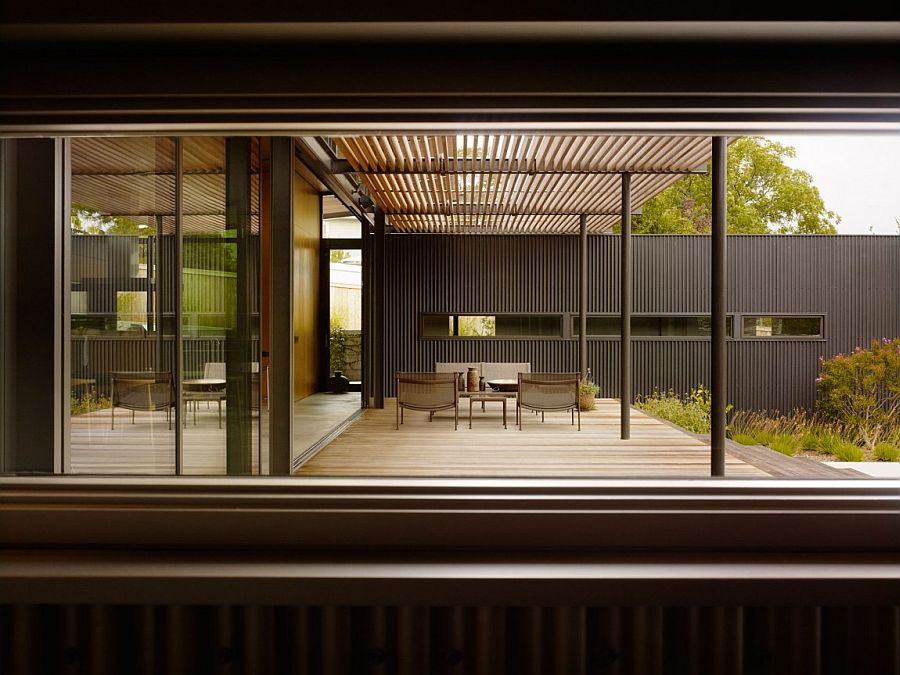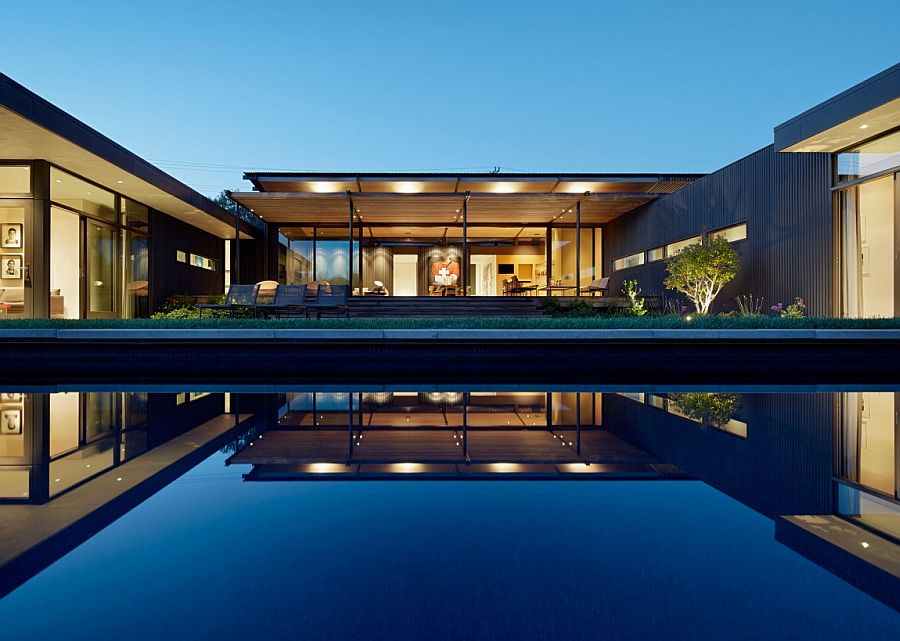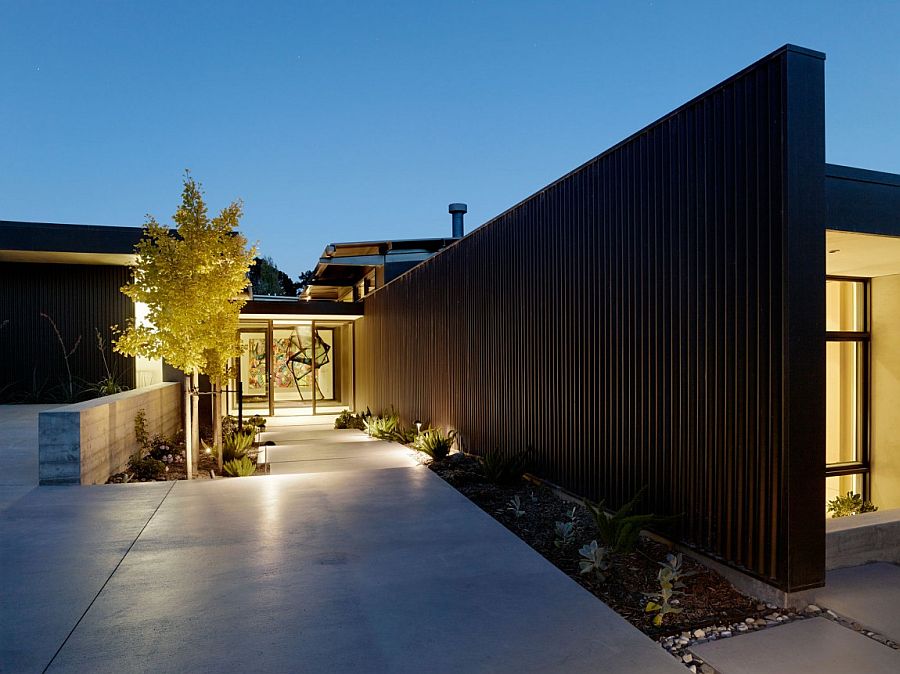 Liked the story? Share it with friends.