We are always on the search for unique ways in which we can improve our kitchens. It goes without saying that the design and architectural solutions in here need to combine functionality with the right aesthetics in fluid manner. Sometimes it is space-saving shelves that make a difference and on other occasions it could be the kitchen backsplash, countertops or the design of the central island. But very rarely do we give one surface in kitchen the attention that it deserves – the kitchen floor. A space that sees the heaviest traffic in the modern, open plan living space, a smart kitchen floor makes all the difference.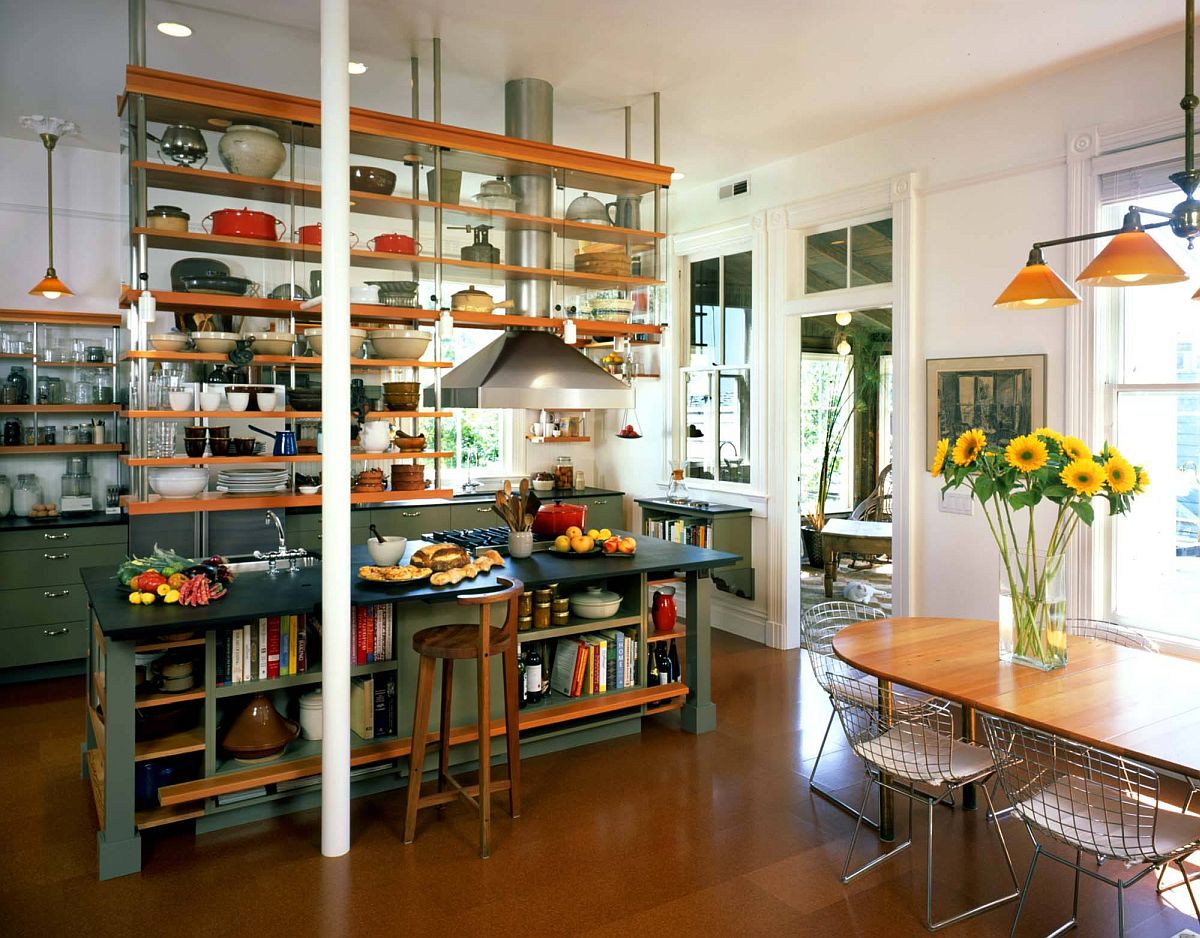 Among the many kitchen floor materials out there, the one that is currently the greenest and the most popular among homeowners is cork. Even though the last decade has seen a spurt in the use of cork kitchen floors, they have been around for a long time now. Part of retro and vintage kitchen moments and also popular with those who want an eco-friendlier kitchen, cork floors bring along with them multiple advantages. Step in as we look at the good, bad and costs of cork kitchen floors along with the best inspirations –
A Truly Eco-Friendly Choice
Cork is one of the best choices for those who want a 'green' kitchen that causes as little impact on the planet as possible. Natural cork is made from bark of cork trees and even when the tree is stripped of its bark, it regenerates over time. Initially the trees are allowed to mature and it is after the age of 25 that their bark is harvested. Harvesting is done once in 12 to 14 years and the tree regenerates its bark after this process. This can go on for nearly 150 years for each tree and sometimes longer. The tree is never harmed in the process and create a beautiful eco-system that also helps other creatures flourish in these plantations.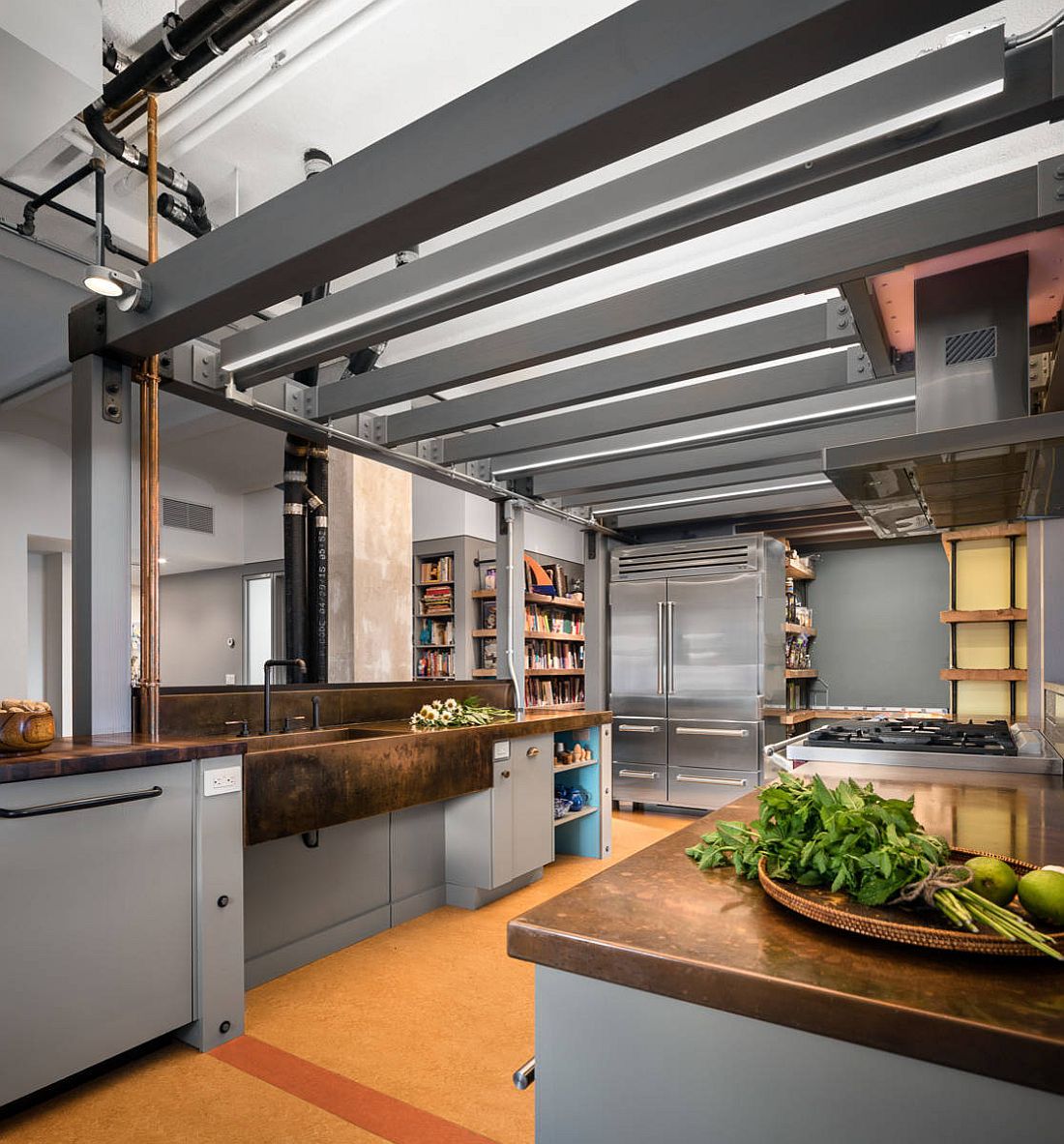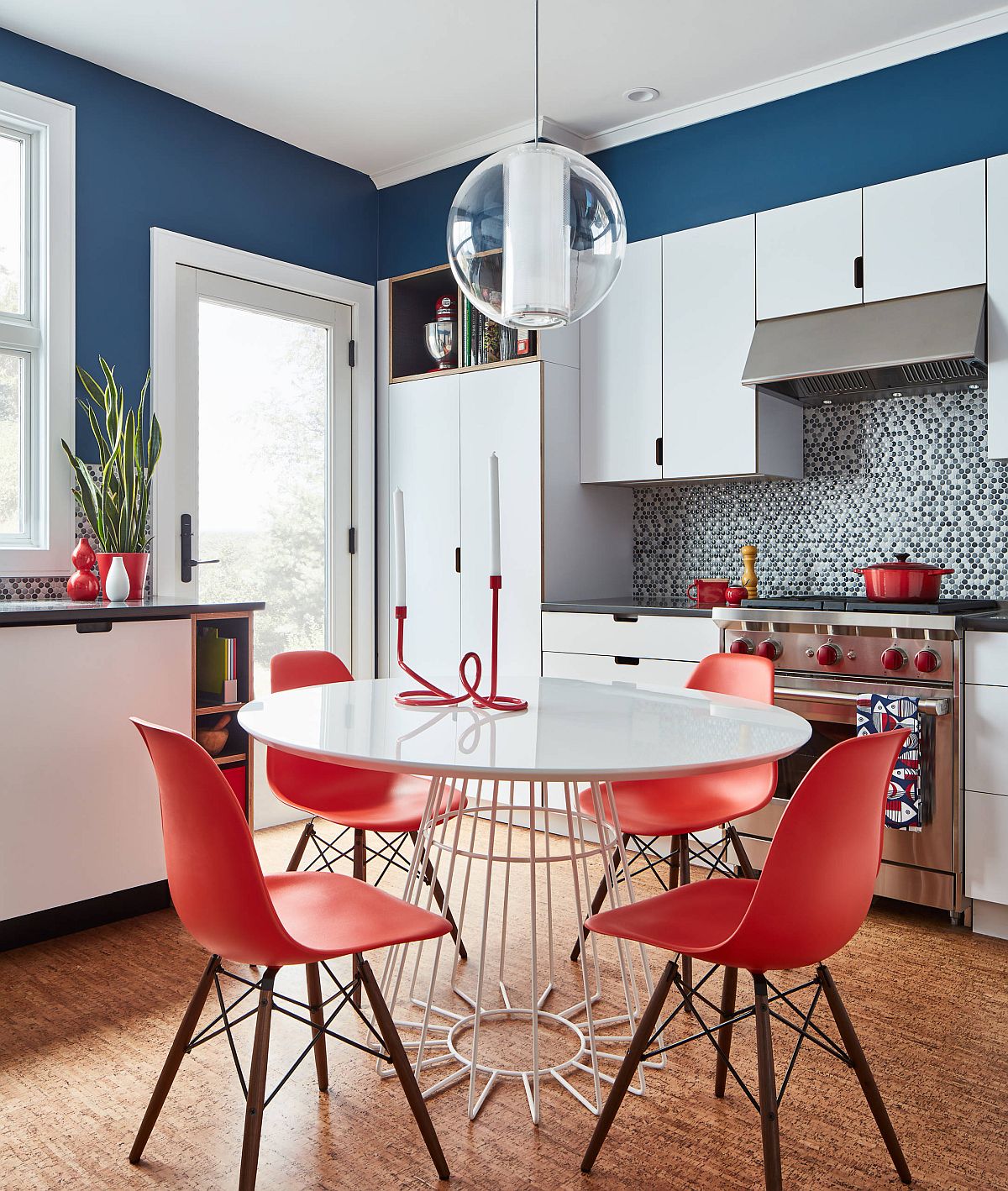 Cork flooring is generally made from either cork that is let over after all the bottle corks and other products have been crafted or from reclaimed corks at times. This creates an almost zero-wastage industry and one that is much, much greenery compared to almost any other that produces a kitchen floor material.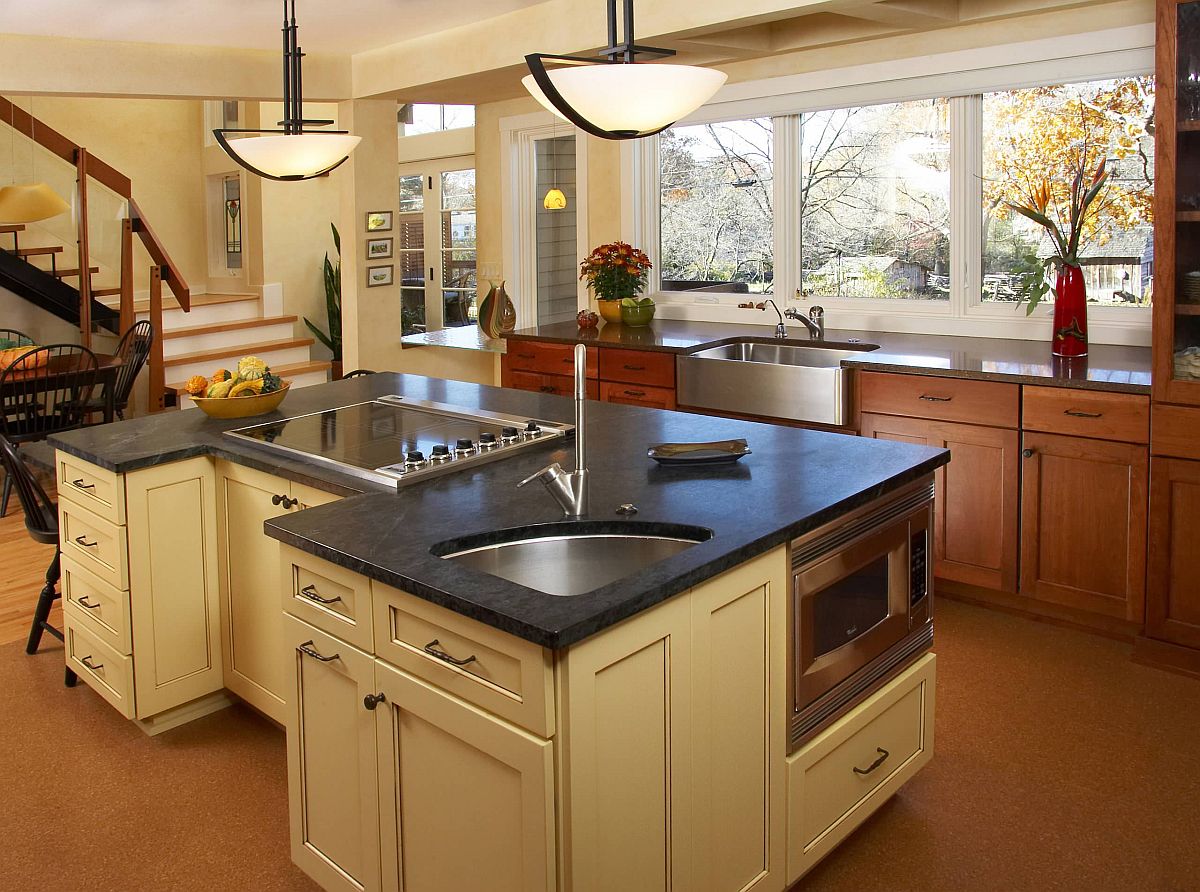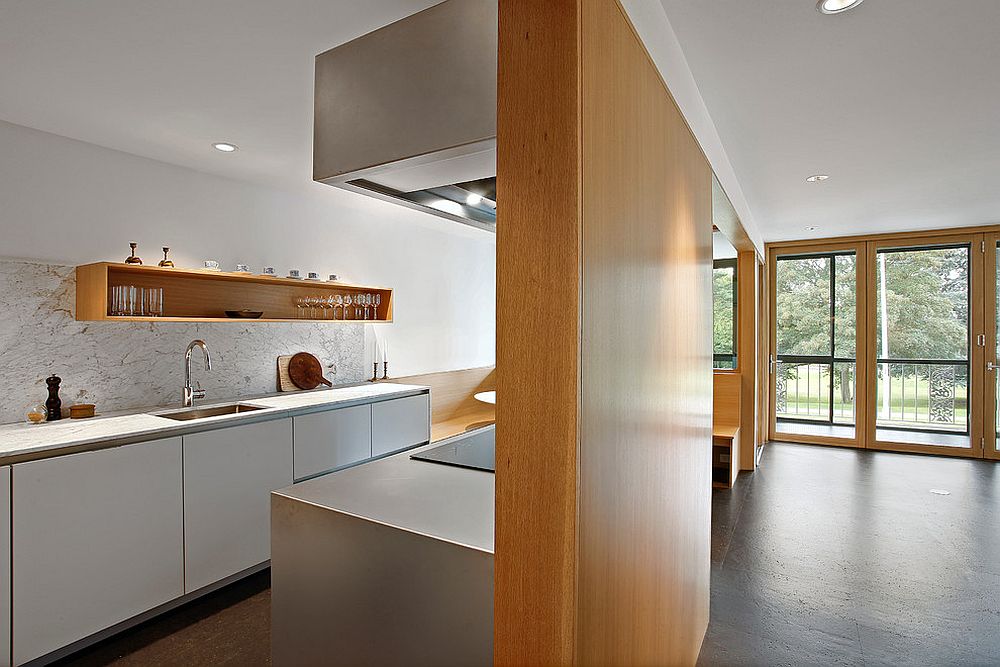 Tone and Textural Allure of Cork
Cork floors offer much more than just a sustainable kitchen flooring choice. Even from an aesthetic viewpoint, they bring something different to the modern kitchen. Cork feels, cozy and elegant and gives the contemporary kitchen an inviting vibe. Unlike stone and other polished surfaces, cork's appearance is closer to wood, allowing you to use popular color schemes like wood and white in the kitchen with complete ease. It is also a wonderful surface when it comes to acoustics and in a heavy traffic zone, it can keep sound down and drown out all the noise.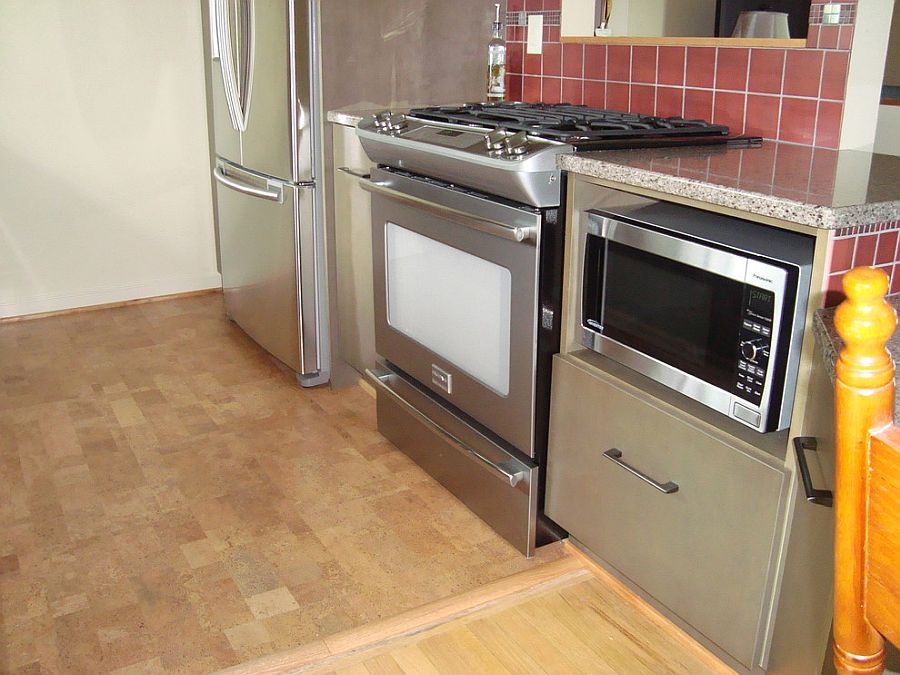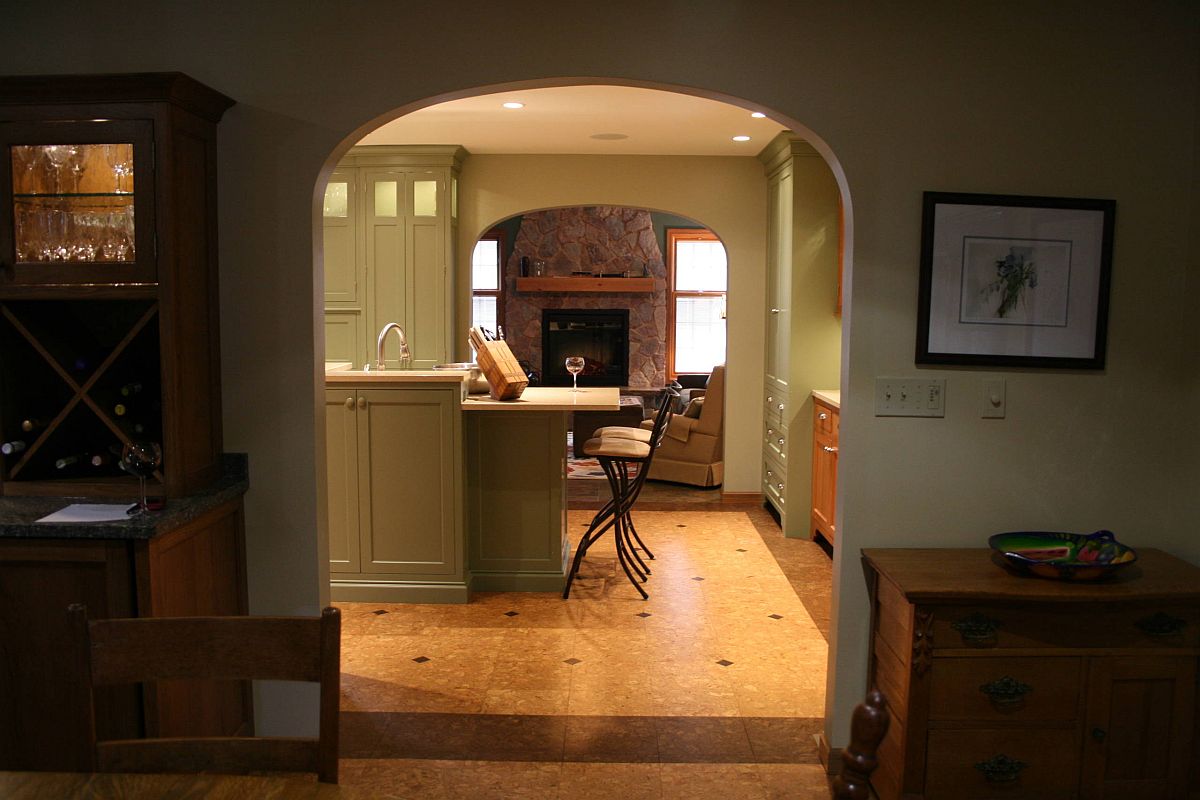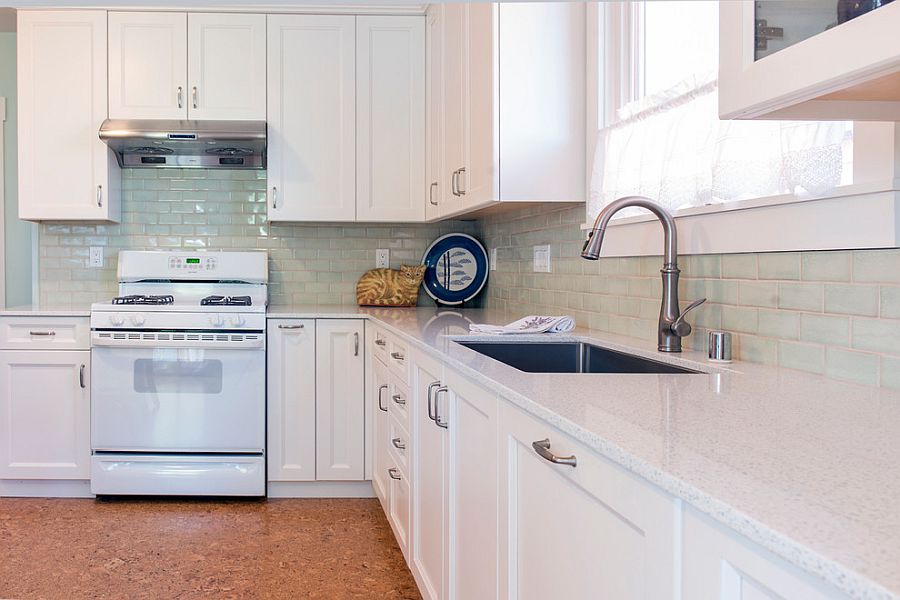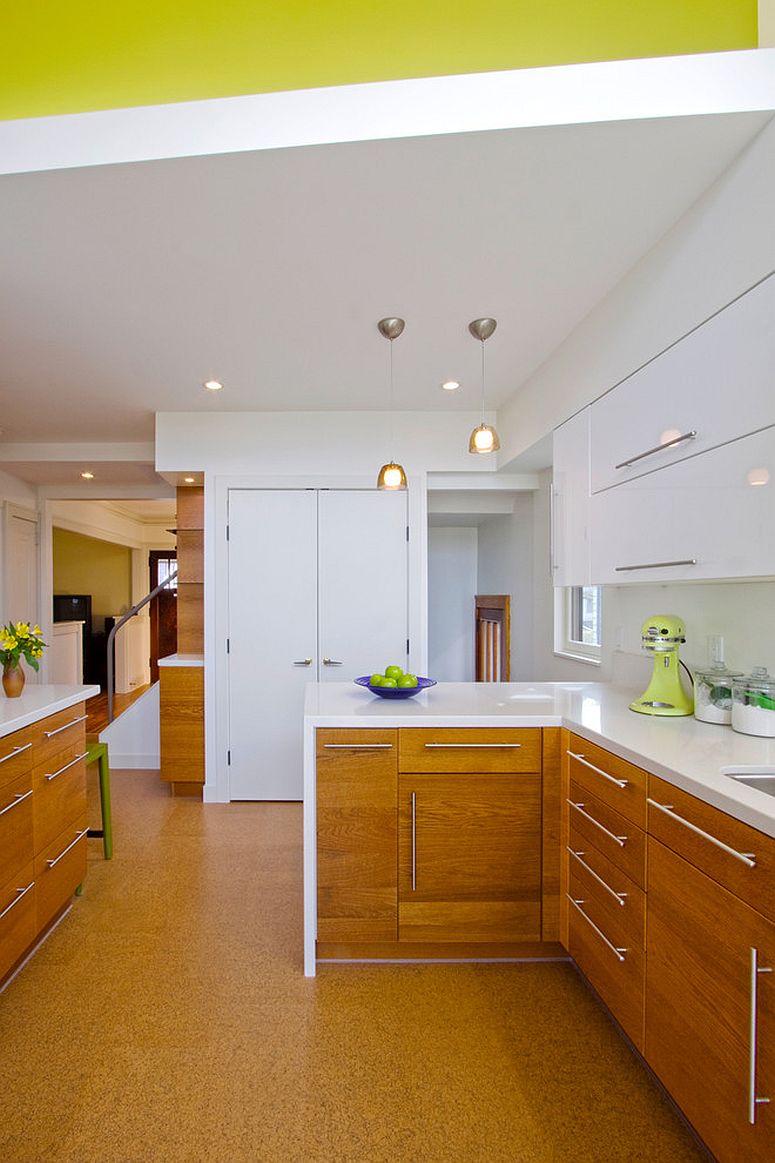 Installation, Maintenance and More
One of the first things homeowners need to know when they are using cork floors is that they do require a fair bit of maintenance. You would not want to pull and drag around furniture on a cork floor as it can easily lead to permanent damage. Though cork is natural resistant to light splashes of water, you should clean any major spills promptly to ensure that it is not damaged. You can seal cork floors with either a coat of polyurethane or wax, depending on what look you wish to achieve. You need not worry about smaller nicks and this is a surface that ages gracefully when taken good care of. Yes, cork floor is not cheap, but it is not very expensive either. If you are planning for a kitchen floor makeover in the next few months, then cork is a material that is a must-try.