Celebrating Earth Day revives our ideals for a better world, even if for one day every year. But the decisions we make could have a powerful impact on our home planet for the days to come after this annual celebration. This is why it is important to be aware of our influence on the surroundings – don't get fooled into buying things you don't need or want and remember there are always options available that can reduce your negative impact on our planet.
Let's take a look at some easy, eco-friendly choices for the kitchen – the "heart of the home" is truly where magic happens. This is where we fuel our bodies and minds at the beginning and throughout each day, so it's important we use eco-friendly items to fuel our hopes for a better tomorrow alongside family and friends.
Old-School Juicers
Replace electrical juicers with ones that don't use electrical power – this option saves energy and money, allowing you to acknowledge the action you're taking to give your body the vitamins it needs for the day. Most hand juicers are affordable and much easier to clean then their electric counterparts, easier to store and use in any moment, anywhere. But if you love a good design and quality is on the top of your list, there is a wide variety of juicers that merge important qualities into an eco-friendly kitchen utensil.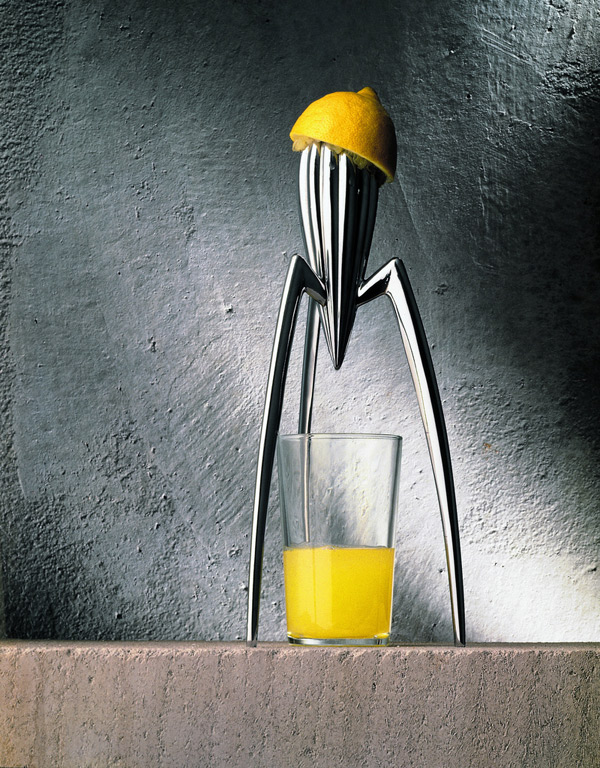 Philippe Starck's Juicy Salif is not only a helpful tool in the kitchen, it combines knowledge, beauty and quality in a stunning design. This mirror-polished citrus juicer is a timeless piece to display in the kitchen – it is more than functional, it adorns the space with a striking elegance that reminds you how good it feels to live healthy and be filled with vitality and creativity.
Eco Friendly Cutting Boards
Replace those plastic cutting boards with natural ones with a healthier, more reliable and environmentally friendly cutting board. Wood, bamboo, recycled paper, flax and cork are all materials that are durable and can be found in modern versions that go beyond function and rely on their modern design to beautify your kitchen. Natural materials are said to be less likely to contaminate the food – provided you wash them properly immediately after use – especially if you use separate cutting boards for different food groups to avoid cross-contamination.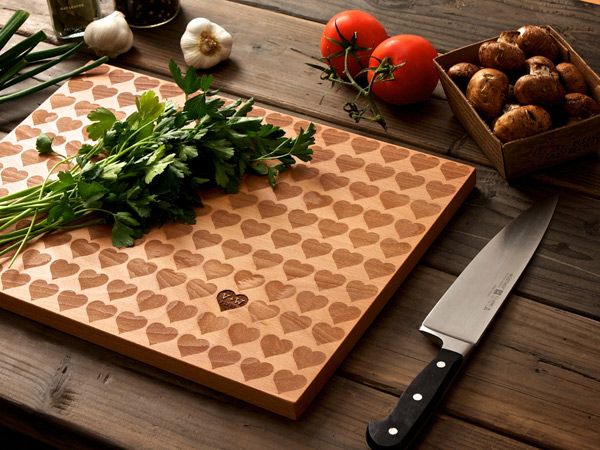 Recycled Glass Dinnerware
Giving glass the chance to live a second life has an impact you can't begin to imagine. Less glass in the landfills and more in the recycling plants leads to balance we need to give back to our environment – so why not use this year's Earth Day as your ally in changing the perspective on usual kitchen items? Choose colorful assortments for a playful atmosphere or monochrome ones for an elegant result – just make sure our planet is not confronted with problems because of your decisions. Reclaimed glass can easily be a beautiful way to help our environment gain its past glory.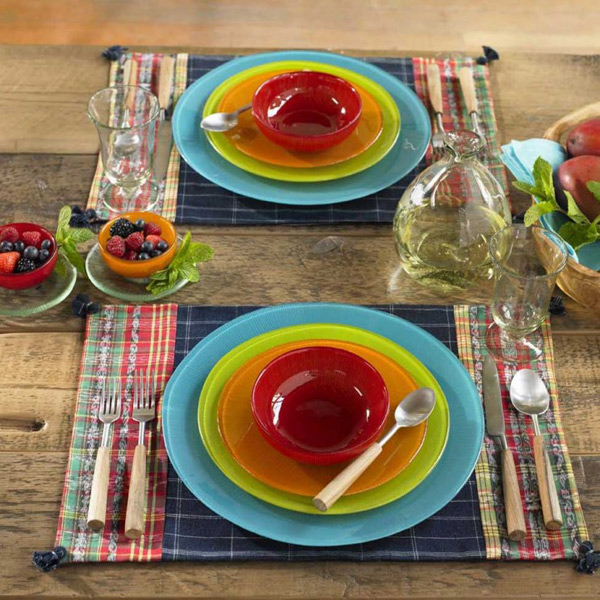 Bamboo Kitchen Accessories
Well known for its strength versus weight ratio, bamboo is a renewable resource and one of the fastest growing plant on earth. Versatile, lightweight, durable and beautiful, bamboo is used to create a wide variety of modern kitchen accessories – from serving bowls and bamboo vegetable steamers to bamboo towel racks or furniture details – that will not only bring an exotic feel, but also create an ecologically friendly atmosphere. Seen as a viable alternative to hardwood, bamboo has known a boom with the help of modern technologies and it can be presented under many shapes, depending on the designer's creativity.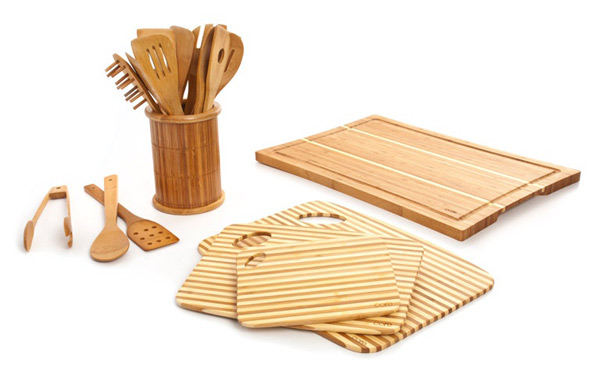 Recycling Storage Bins/Boxes
These are the most useful accessories in any modern kitchen – a place where plastic, glass, paper and any other recyclable material finds its way to a second life. Whether you choose built-in recycling systems or just a (labeled) box for recyclable materials, this is definitely the most important eco-friendly thing you can do. A continuation in action and thoughts is the best way to realize our personal impact on the environment and once you see how recyclable material quickly mounts, you will be glad you made this choice and you will be more careful when buying packed goods.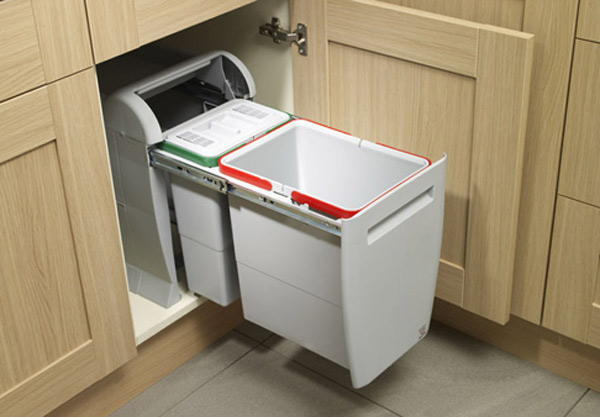 Enjoy Earth Day so we can one day celebrate it without worrying about our planet!