They say that fashion and design flow in a circle, with hot trends being constantly revisited and styles revived periodically. That probably tells us a lot about how quickly most of us get bored with a certain trend. Maybe it also tells you the limiting factors on innovation. Irrespective of the way you wish to view this, it is undeniable that the last two years have seen a newfound love for all things retro, vintage and even Art Deco. Adapting to this global change in taste is Arrital Cucine with their new line of kitchen Contrada – a dynamic and inviting blend between modern and vintage!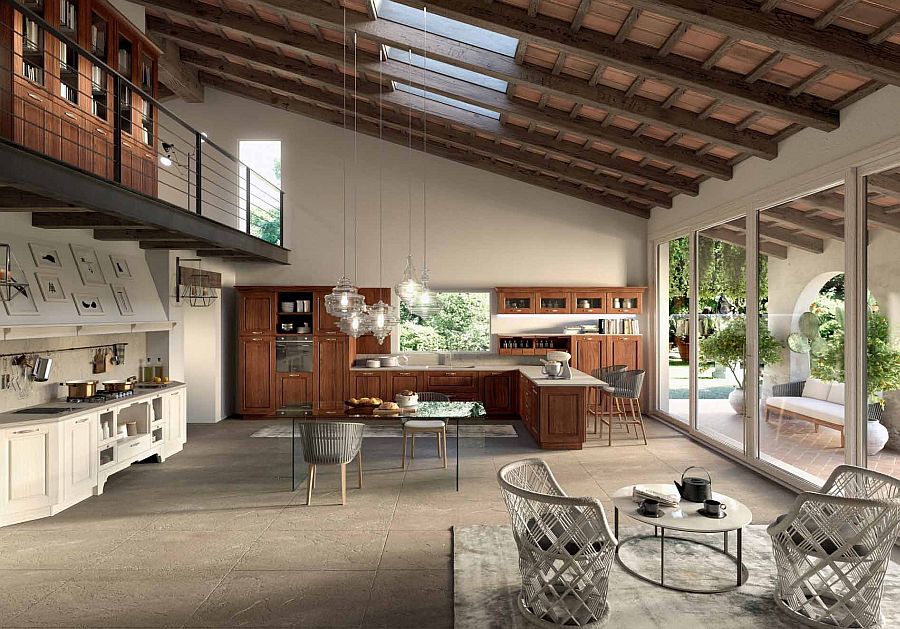 Even though Arrital loves to call Contrada a vintage kitchen, we do believe that this is more about a sprinkling of vintage touches in a modern space rather than a complete switch to classic elements and vintage finishes. It is the wide range of wooden cabinets and shelves available in varied finishes that truly gives this kitchen its trademark look. The woodsy warmth and inviting demeanor of the kitchen is enhanced by the use of simple, straight lines and a clean, contemporary form that allows it to sit next to your more modern living space with effortless ease.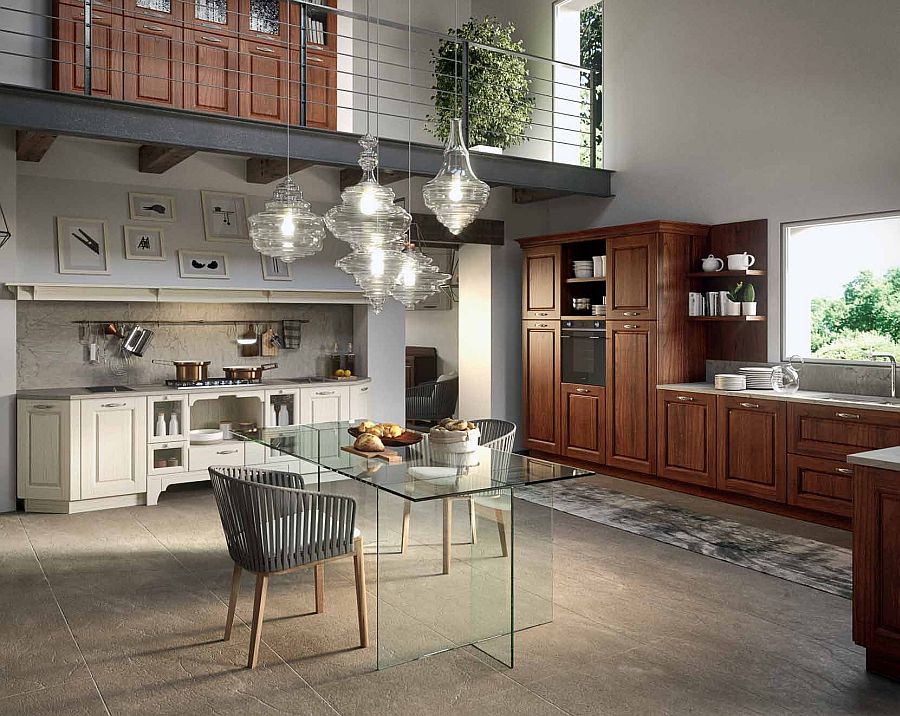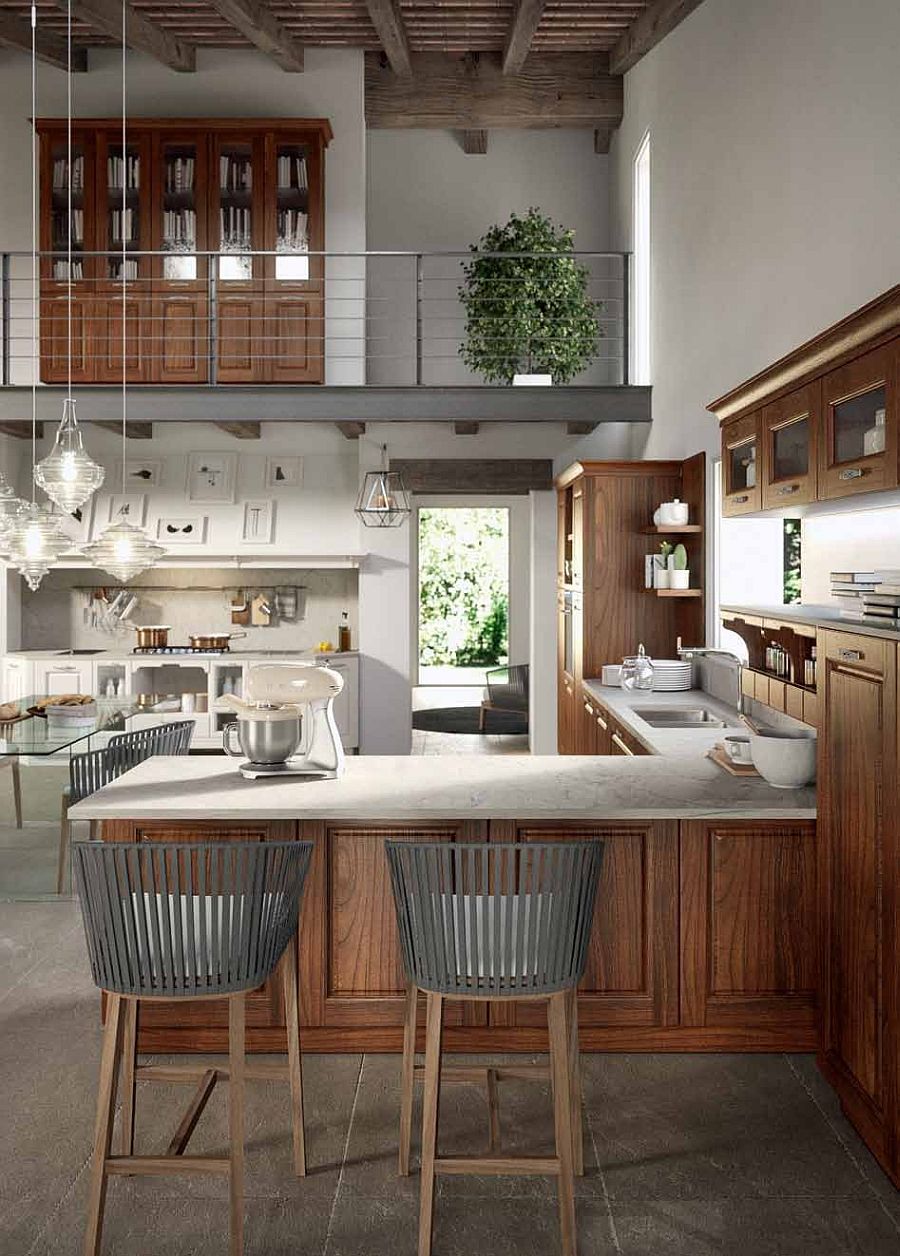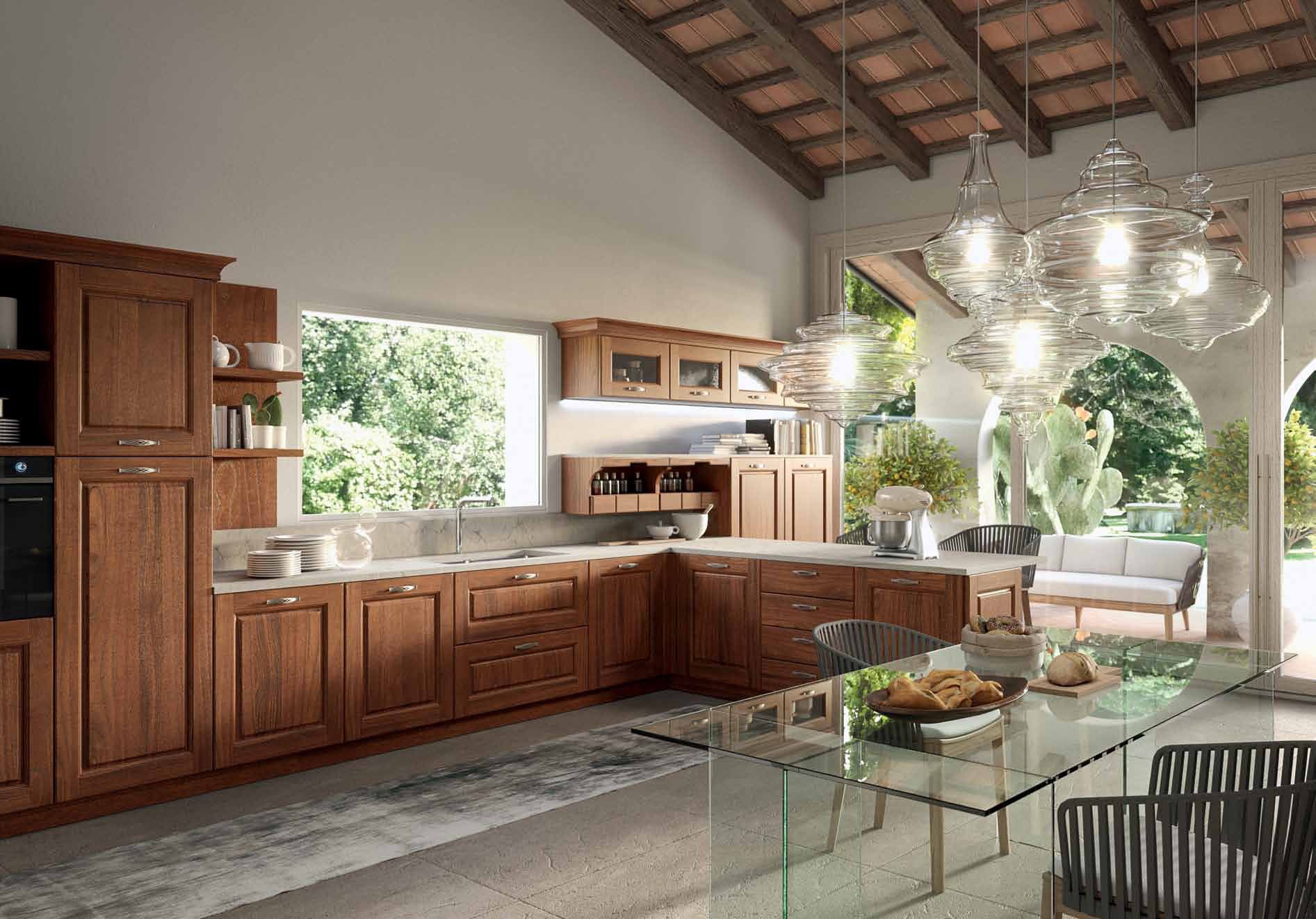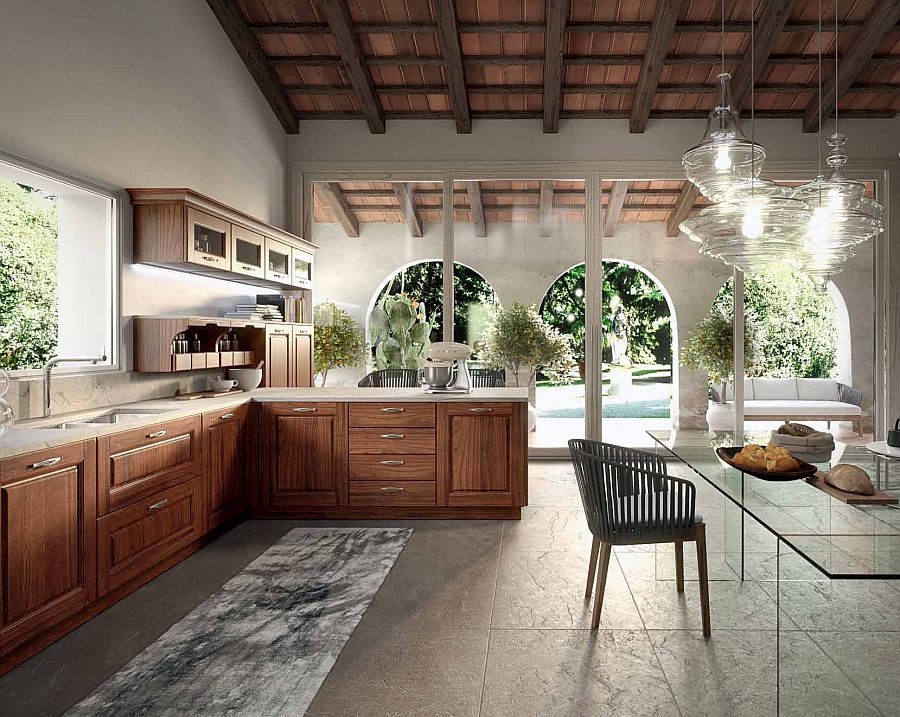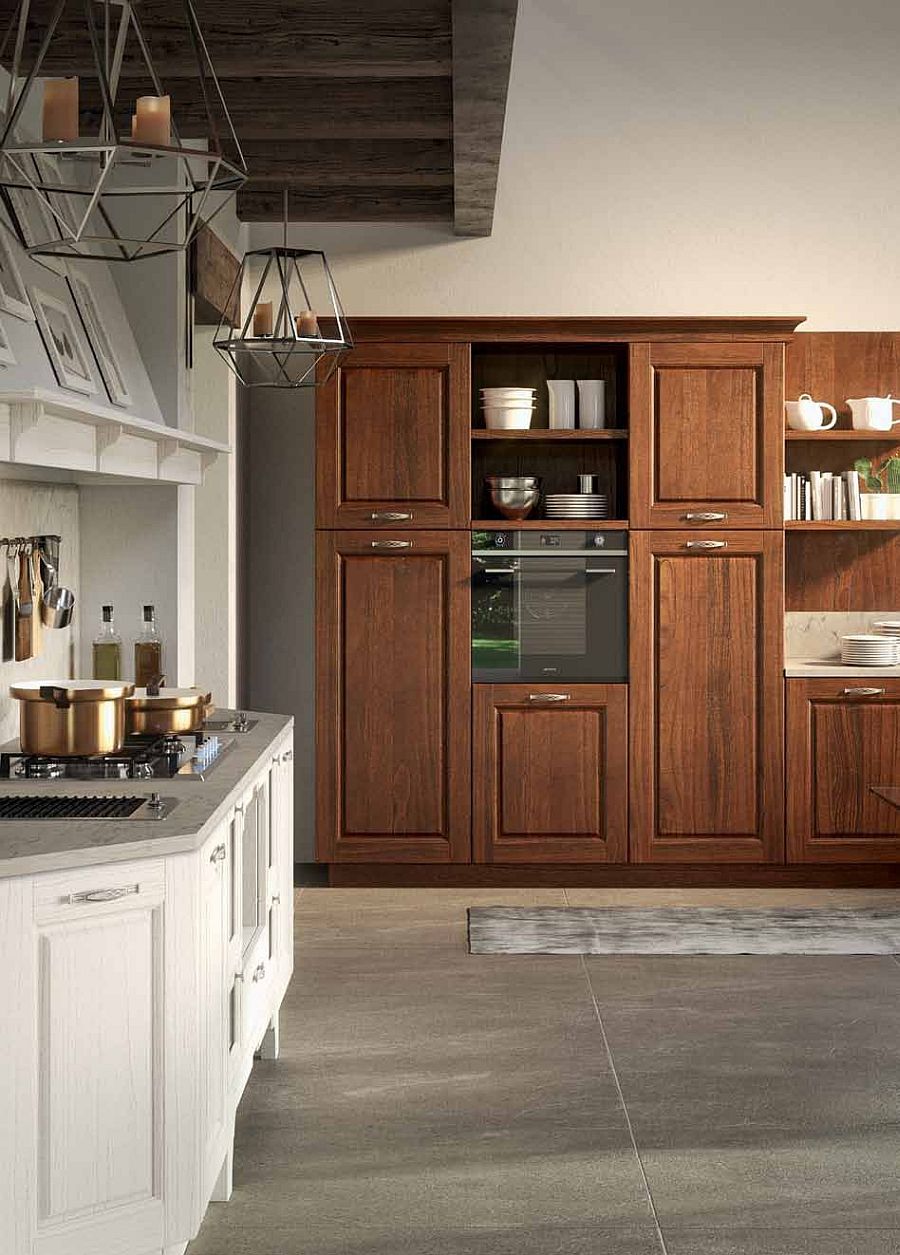 The distinct design of the metal handles and the gentle curves brought in by the open shelves enhance the classic appeal of Contrada. An ability to adapt to various kitchen floor plans and smart worktops and islands ensures that this refined and gorgeous kitchen serves you well for years to come.