Less than an hour from Sydney, Windsor is one of those idyllic Aussie towns that combines the flavor of the outback with modernity and a relaxed lifestyle. The gorgeous Windsor Residence is nestled in a quiet neighborhood of this beautiful town, and its unique design ensures that the conventional boundaries between the interior and the outdoors are blurred using sliding glass doors. Designed to give the homeowners a social zone that stretches into the yard outside, the lower-level living area becomes one with the adjacent deck. The brick and glass street façade of the home offers complete privacy, even as its interior paints a breezy and cheerful picture.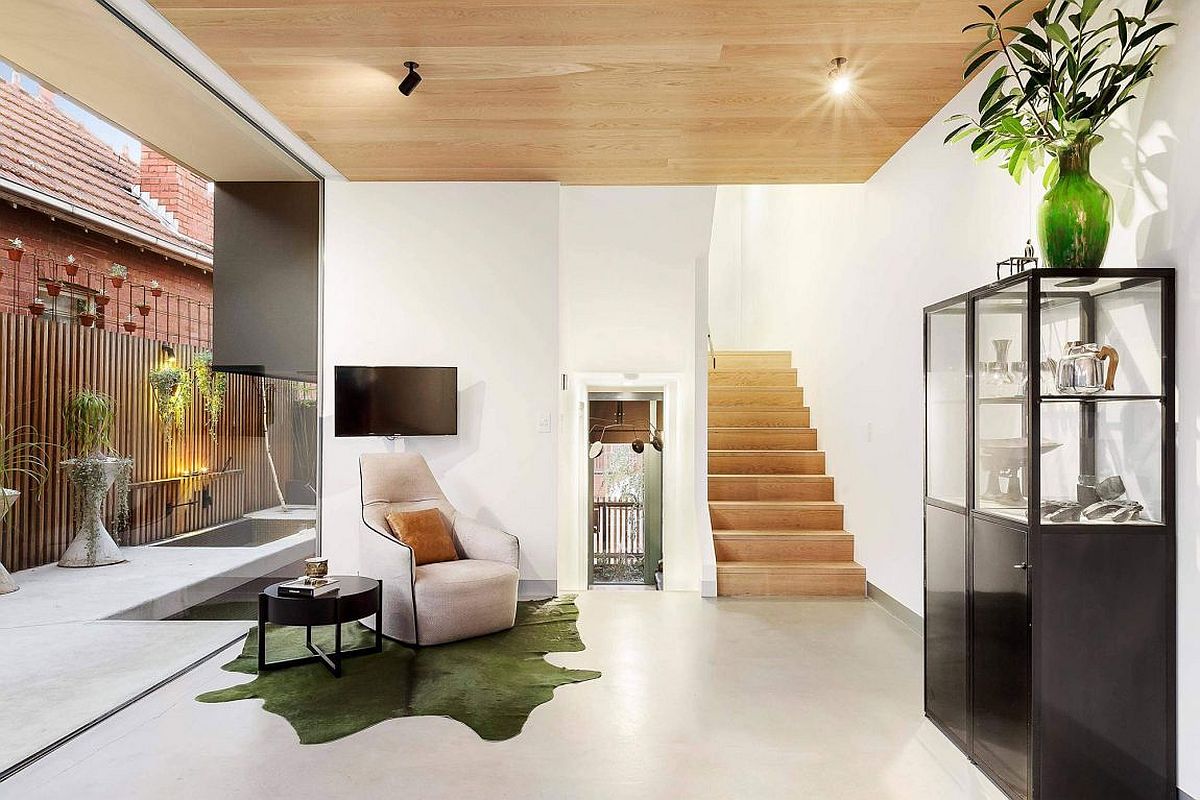 RELATED: Nirau House: Outdoor Living Coupled with Smart, Green Design
The interior of the home is clad in neutral hues, with wood providing a change in scenery and ushering in textural contrast. A custom wall mural in the living area adds to the 'natural' appeal of the home, even as the kitchen and the dining area act as a visual extension of this space. A smart kitchen with wooden cabinets and shelves and an ergonomic central island is illuminated by a sparkling pendant, even as the dining table on wheels offers an eclectic and cool contrast.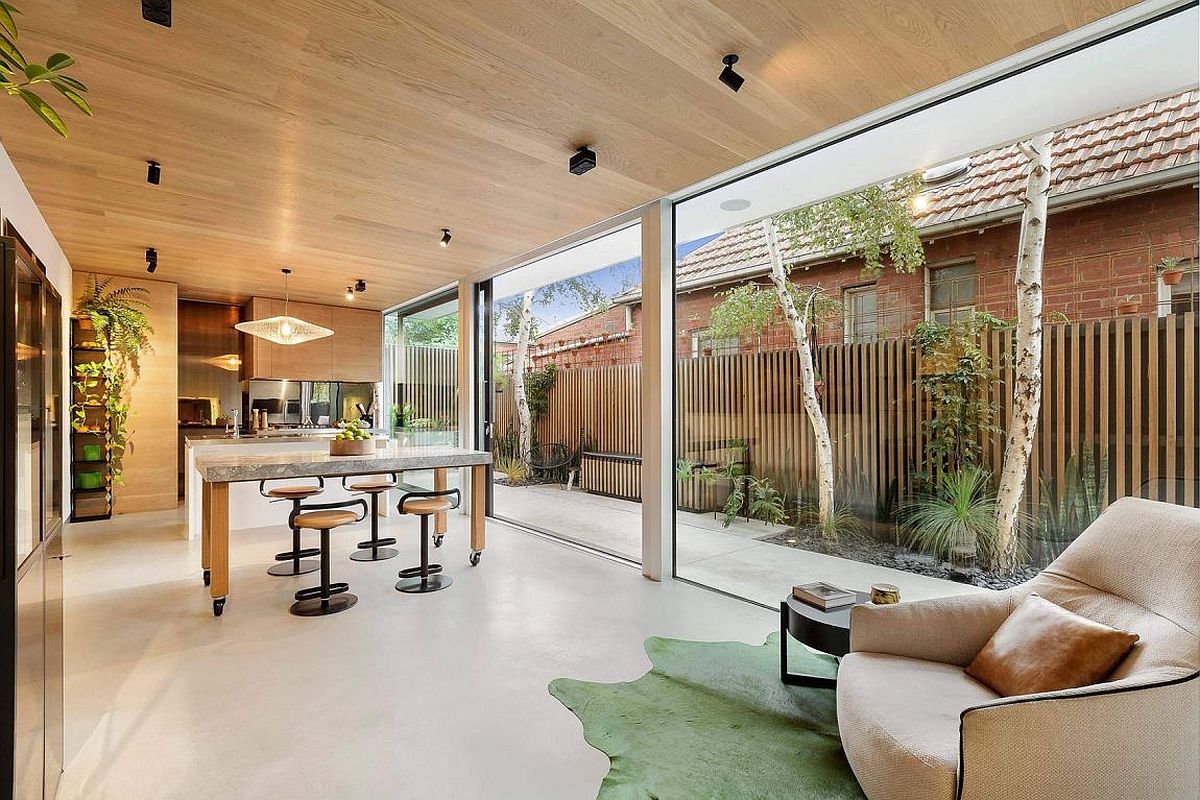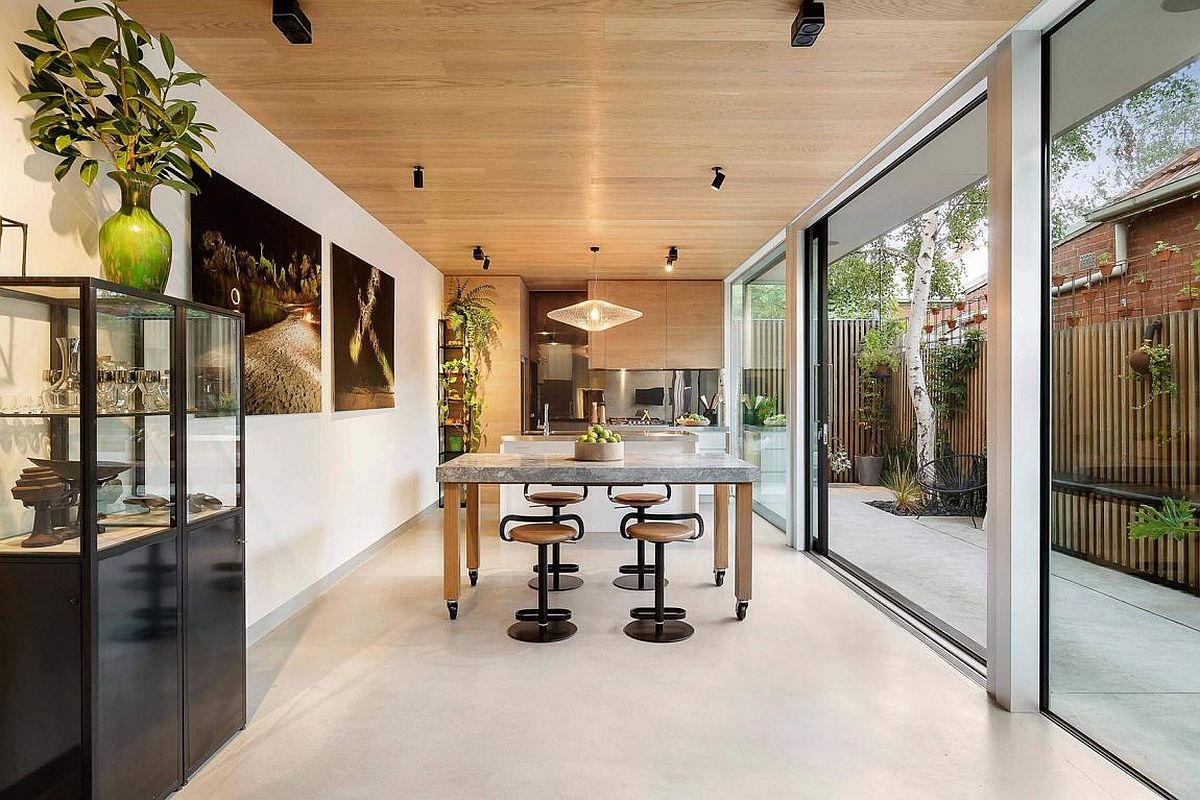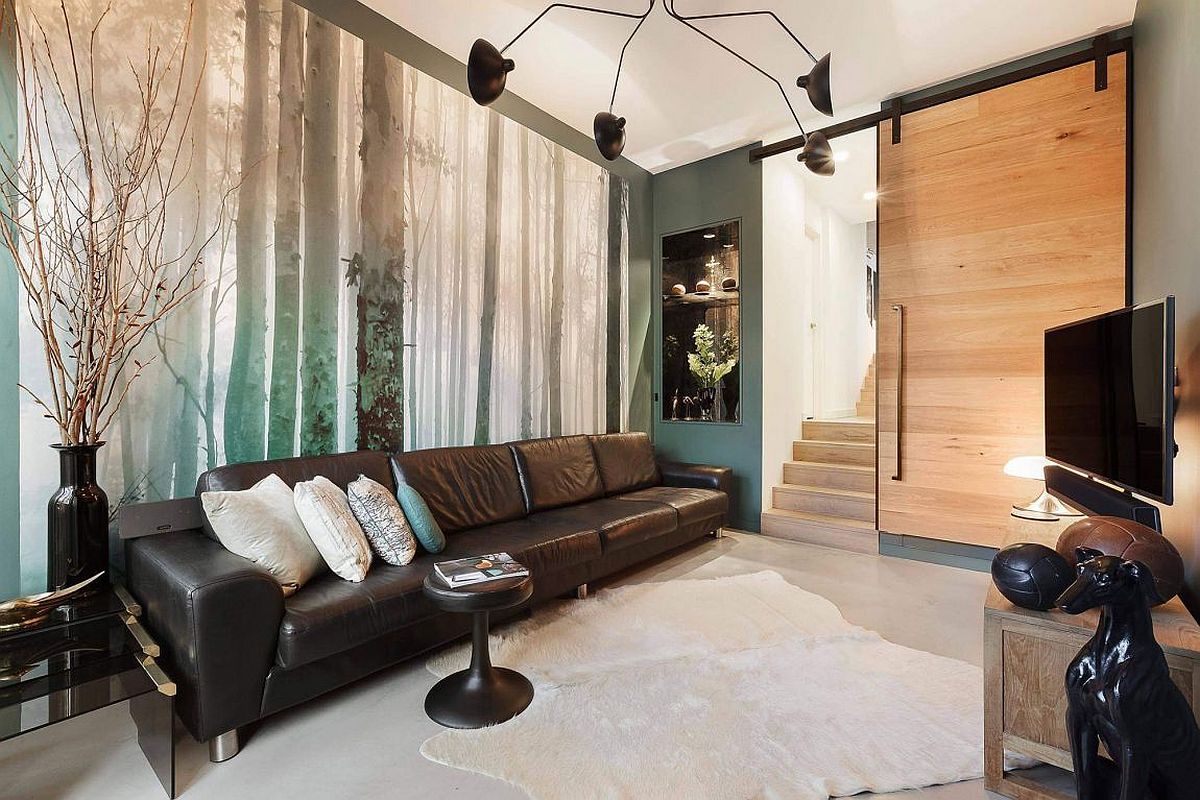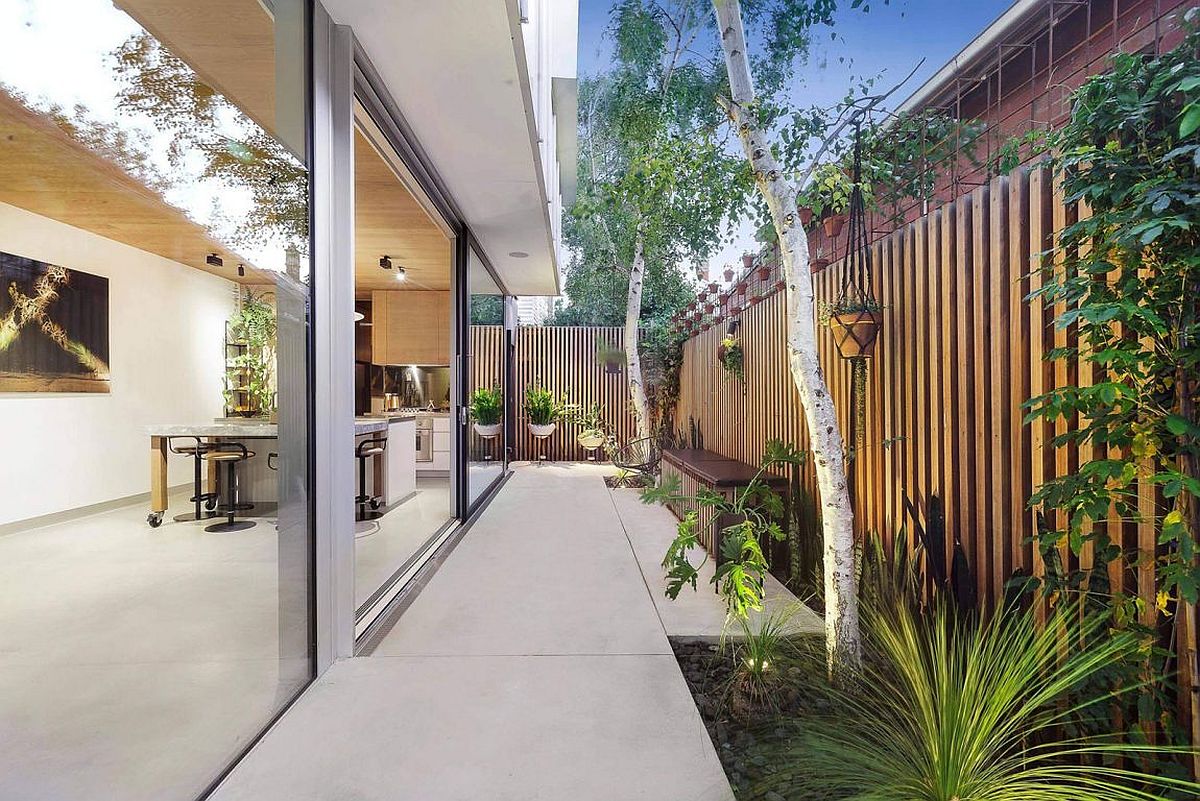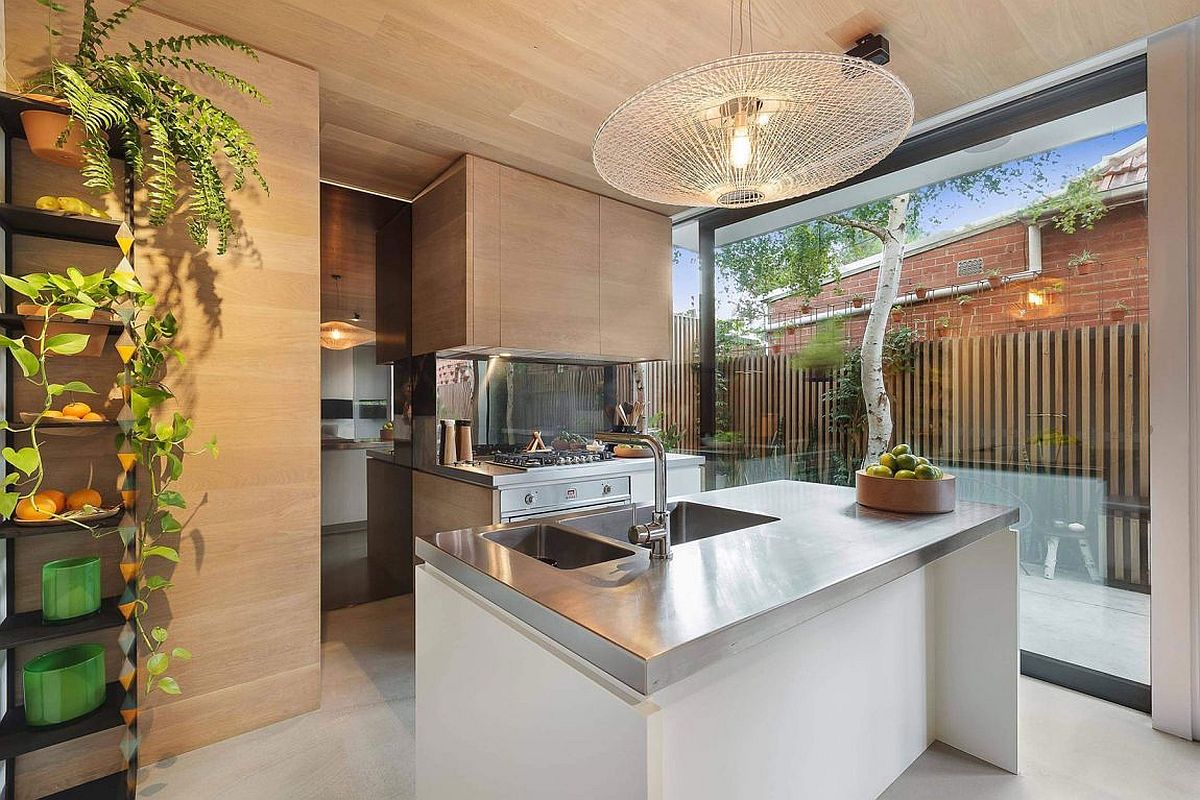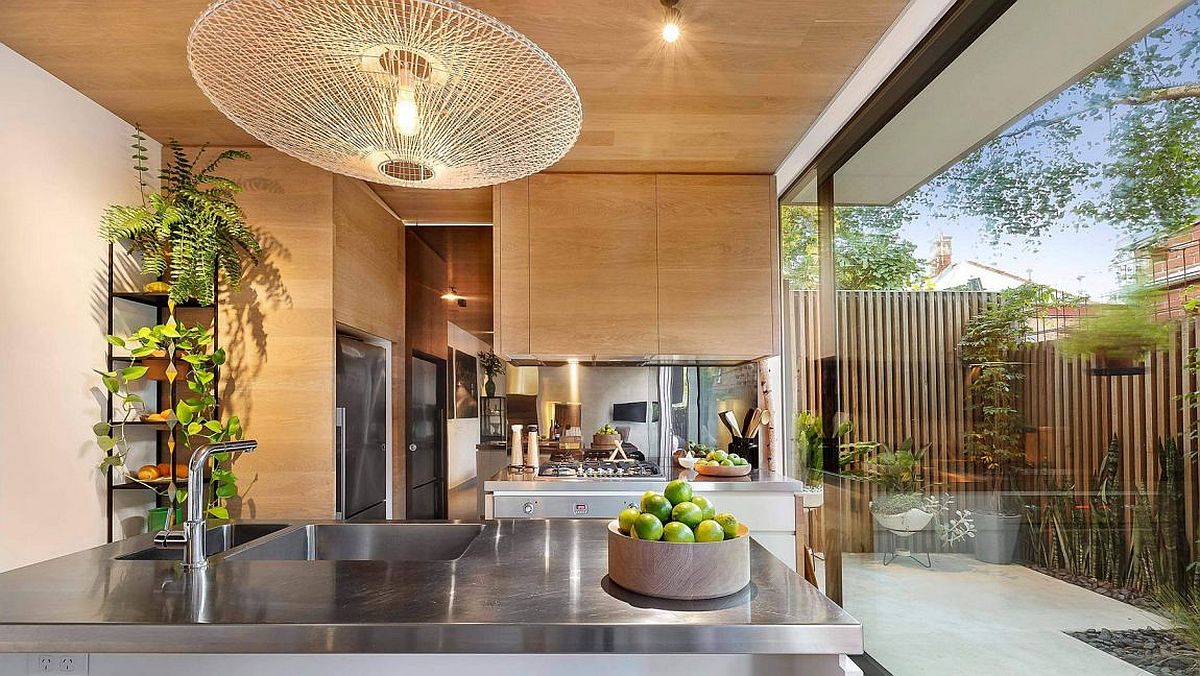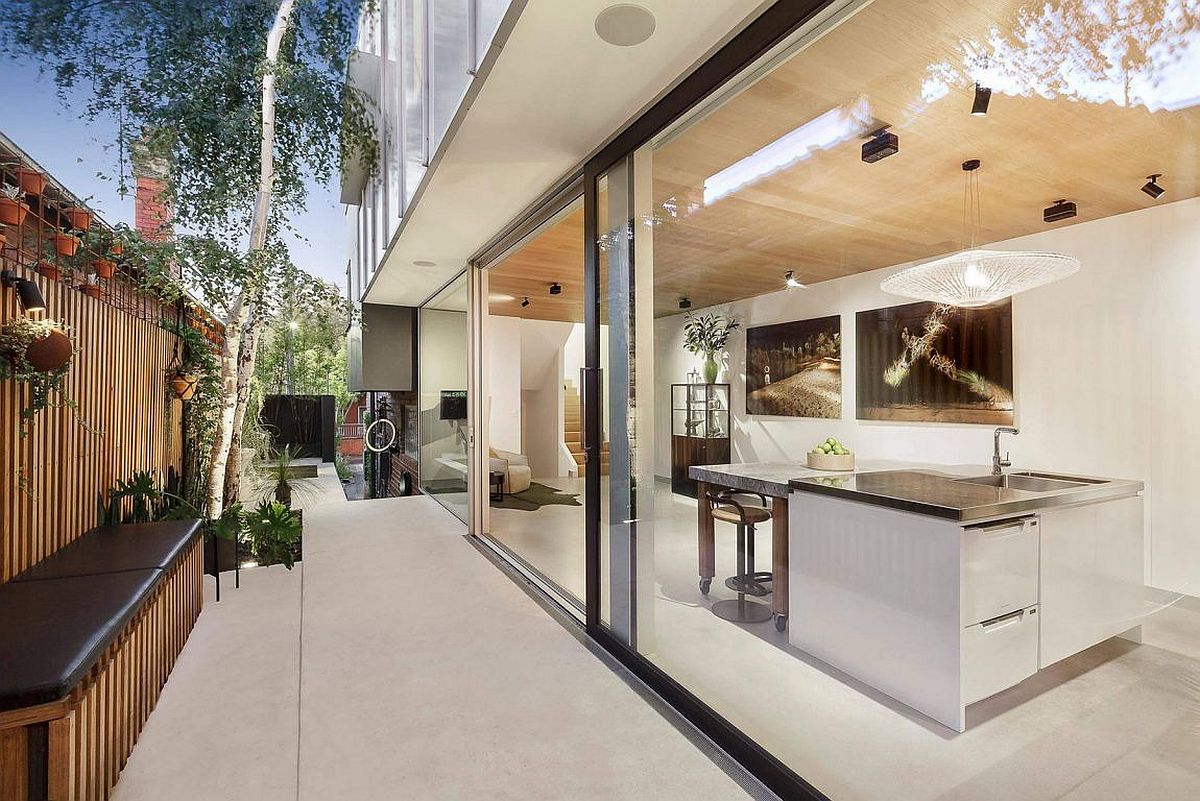 RELATED: Traditional Victorian Home Transformed with a Glassy Modern Extension
The upper level, with its minimal bedroom, contemporary bathroom and an exquisite terrace deck that offers unabated views of the town, completes this ingenious and light-filled contemporary home where outdoor living becomes the main focus of design and architecture. [Photography: Urban Angles]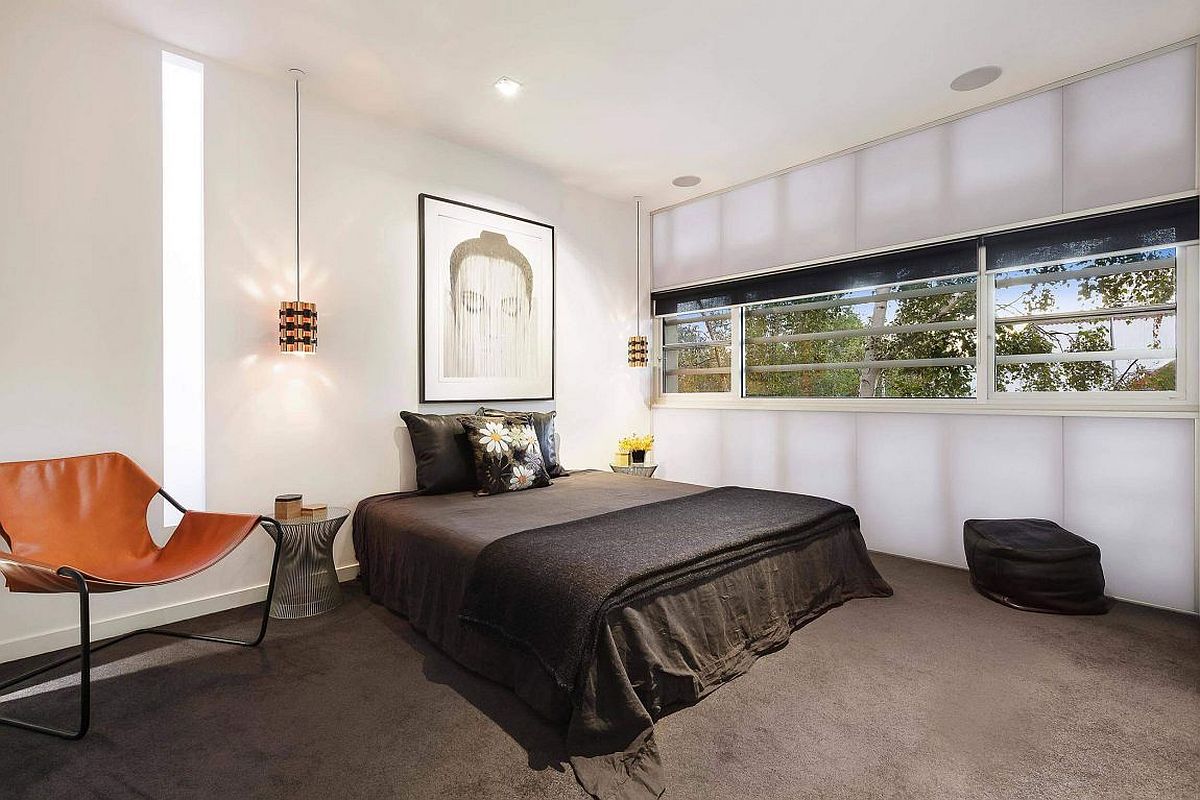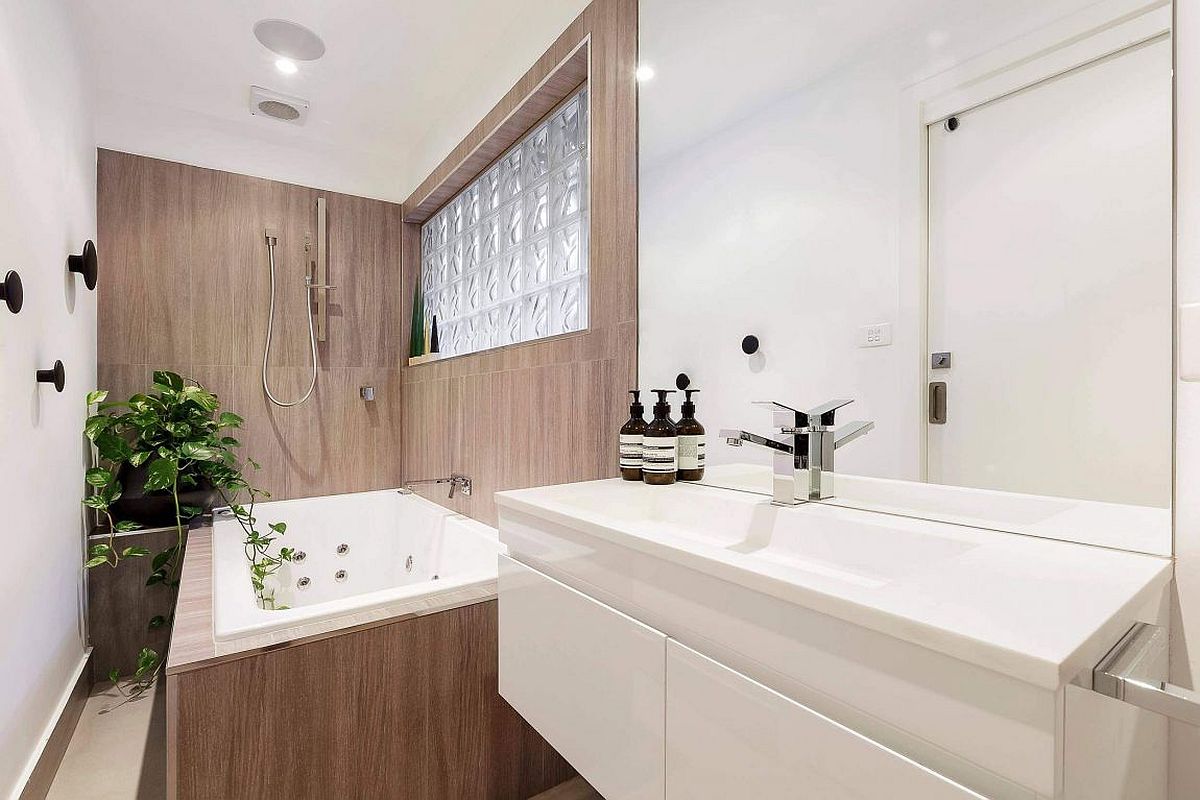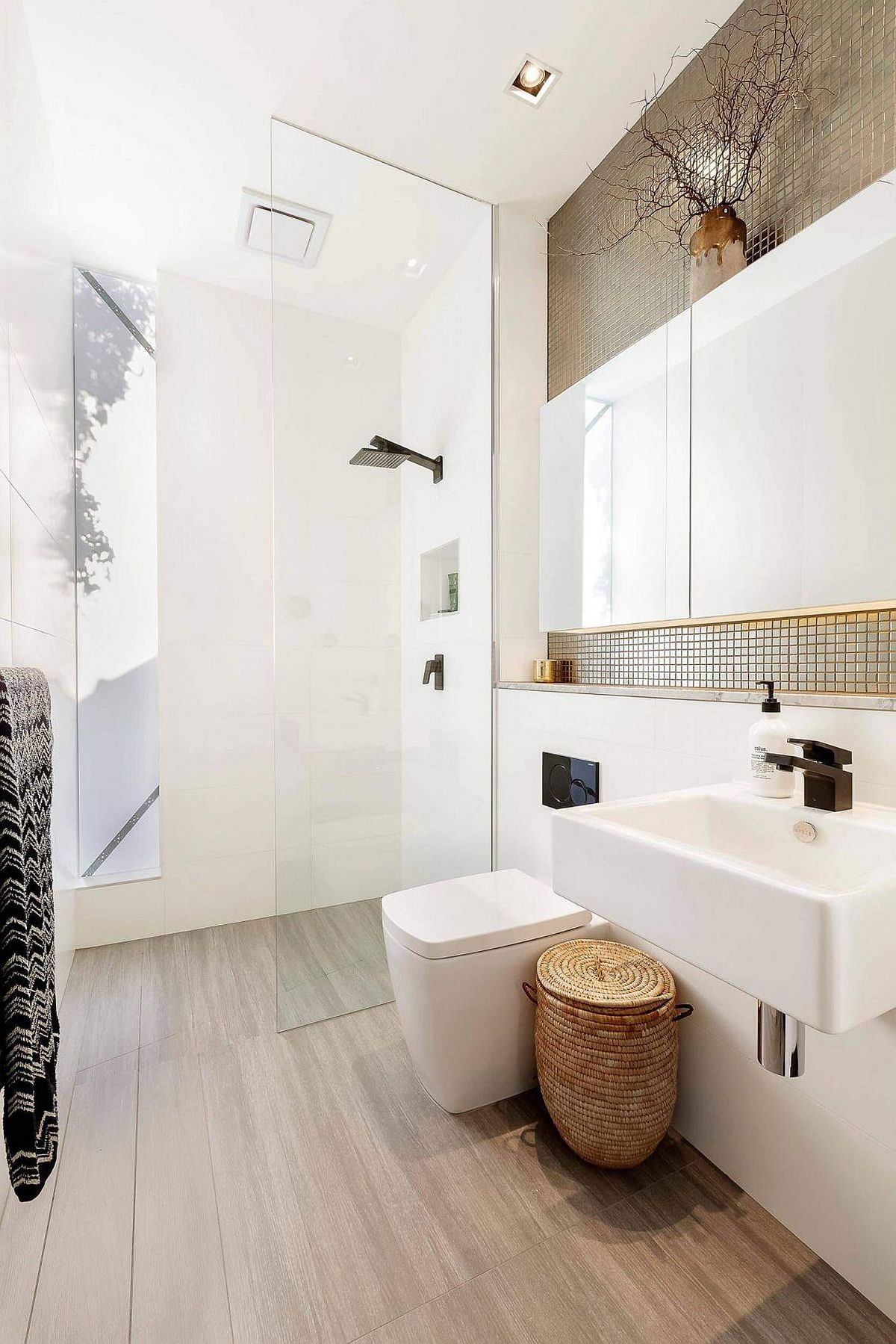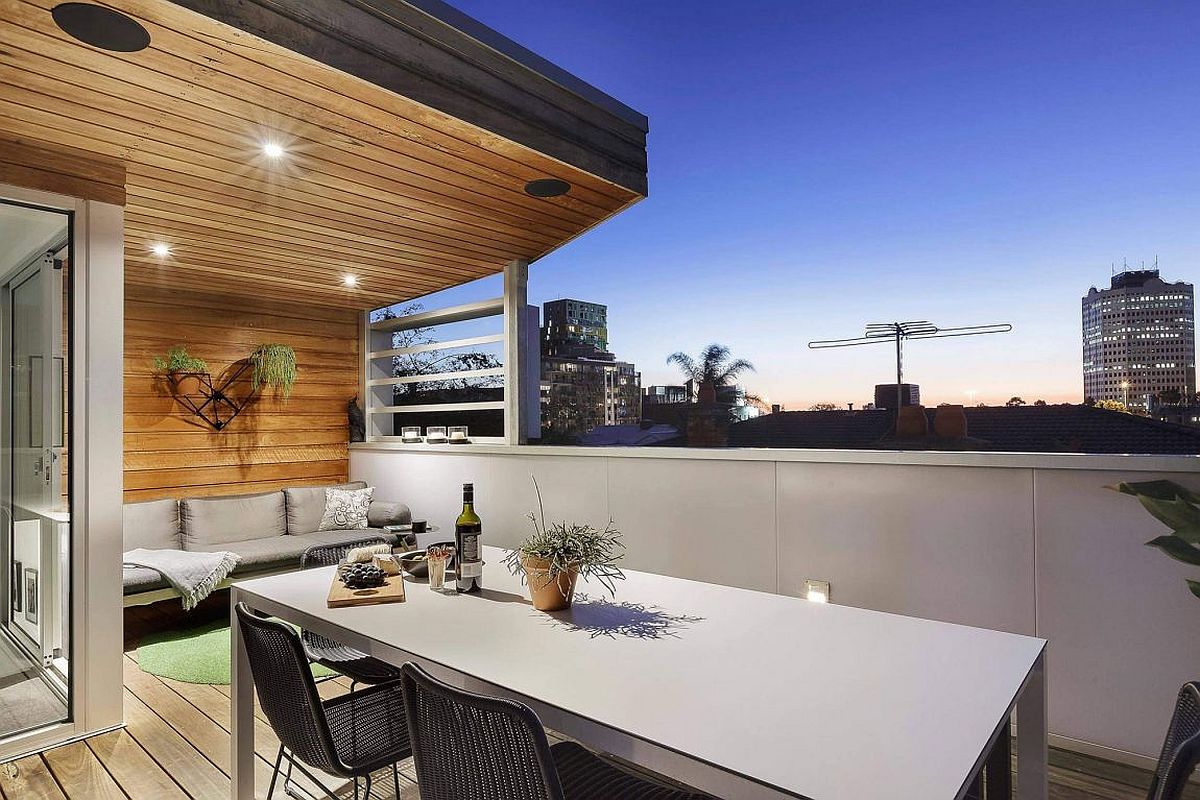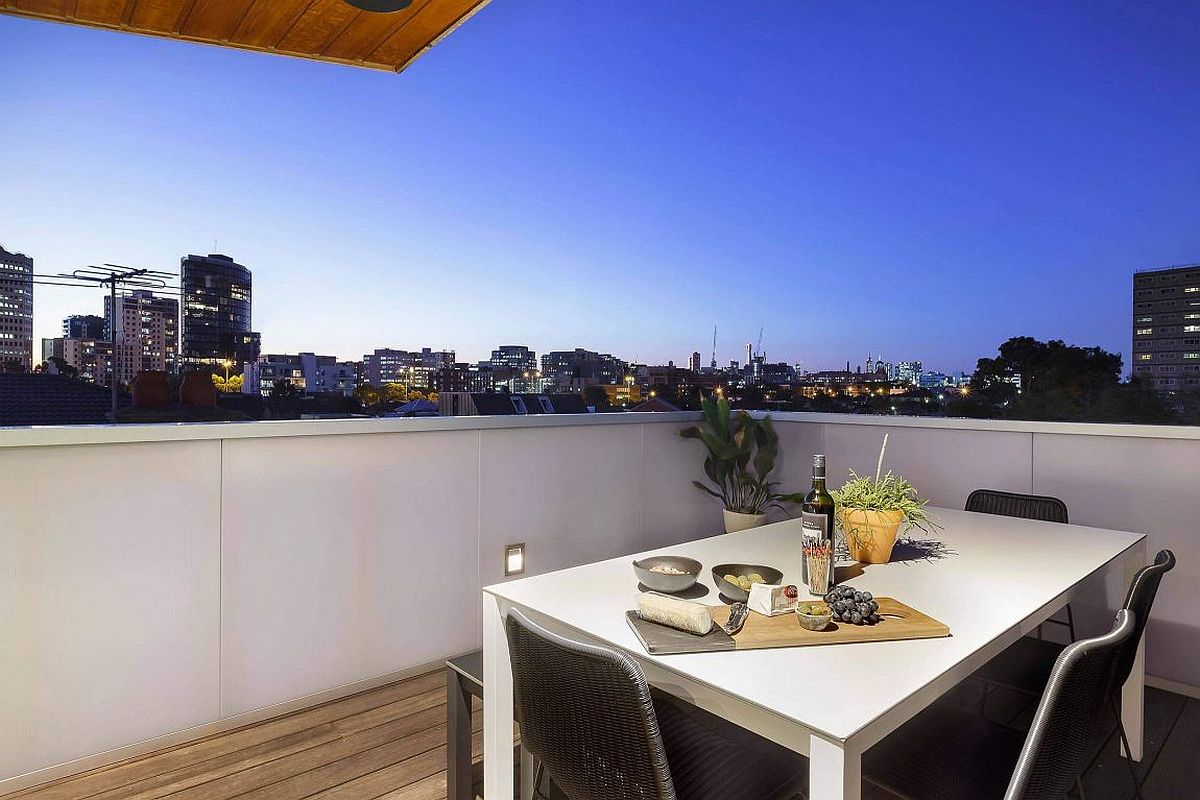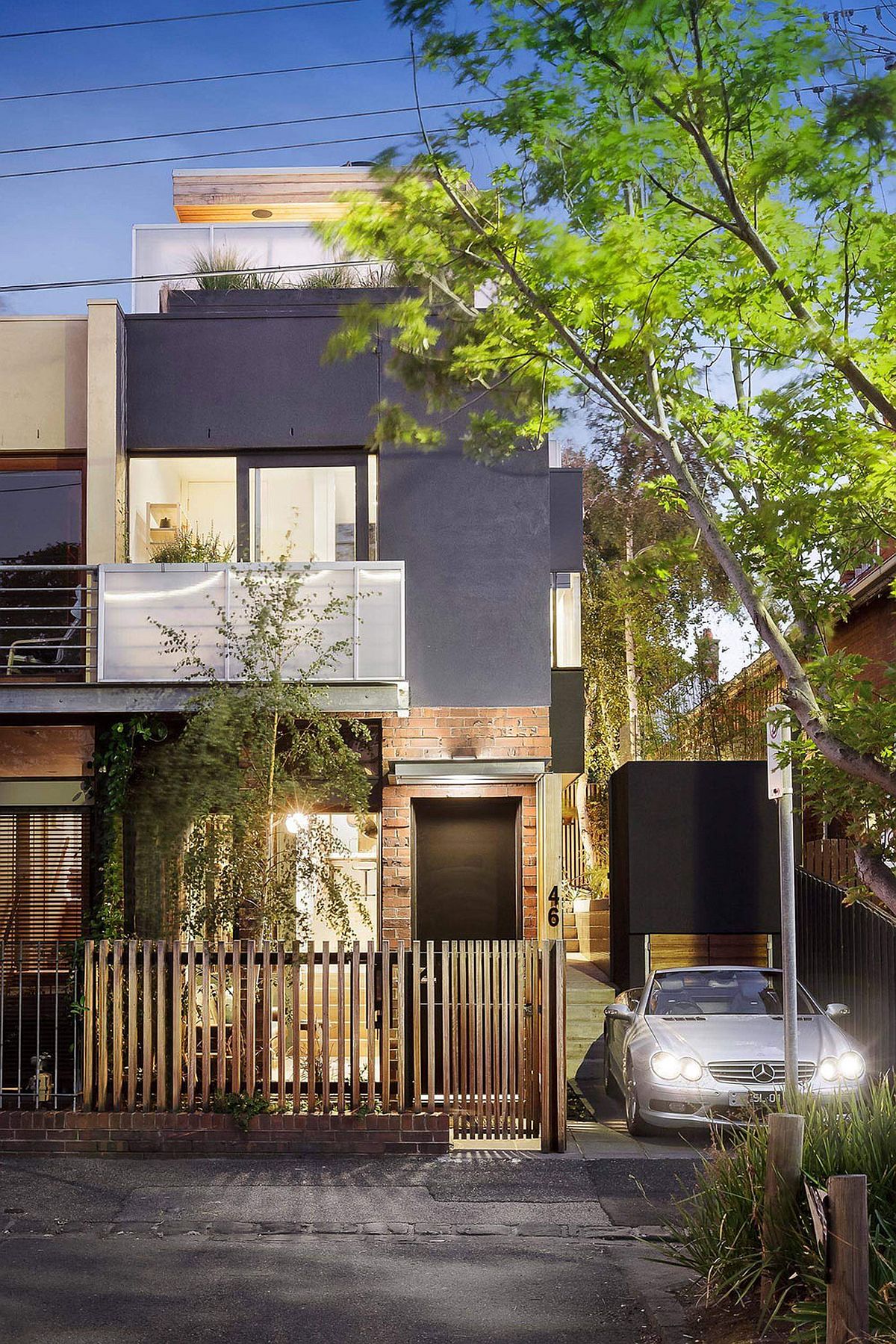 Liked the story? Share it with friends.