When it comes to nursery designs and color schemes, two colors definitely hold sway. Blue and pink are undoubtedly the most popular and frequently used colors in nurseries and kids' rooms across the planet. They signify a distinct difference, and while some might not believe in the stereotyping of hues, there are parents who opt for pink while decorating the girls' bedroom and blue for the boys' bedroom. Today we take a look at nurseries that combine one of these two hip hues with the hottest neutral of the decade – gray, to create a relaxing and stunning retreat for your little one. It is time for the best pink and gray nurseries around!
Combining pink and gray is a task that is not too hard, and the many shades of both colors allow you to delve into a wide variety of themes and styles. From the simple and unassuming modern nursery with feminine flair to those that embrace shabby chic panache, gray and pink nurseries seem both classy and comforting. All you need to get it right is the balance and the blend of these two trendy colors.
Pops of Pink
Not a fan of too much pink? Maybe an overload of pink simply does not fit into the overall style of the nursery that you envisioned, but that does not mean you need to completely exclude the chic hue. A nursery with a gray backdrop allows you to add pops of pink that stand out visually in the form of the crib, bedding, drapes, wall art, rug or even plush décor and accessories. All you need is a hint of pink to alter the appeal of the gray nursery completely and turn it from a gender-neutral setting into a gorgeous girl's nursery. From a striped accent wall in pink to custom murals and contemporary princess-themed rooms, the choice here is truly endless.
RELATED: 10 Shabby Chic Nurseries with Charming Pink Radiance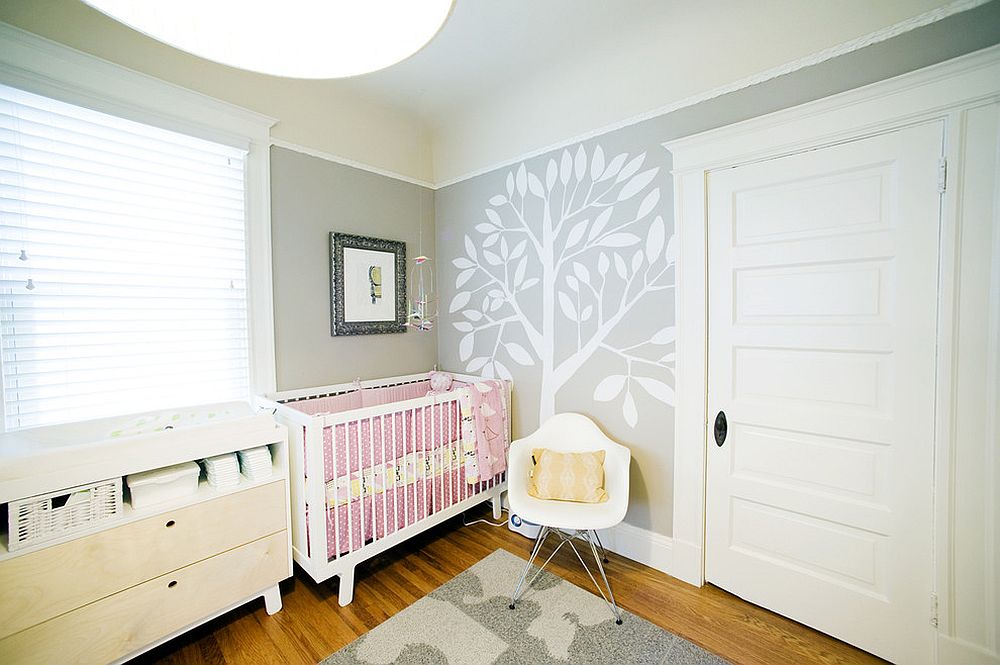 The advantages of a nursery in gray with pops of pink go beyond just the obvious. This room can easily double as a guest room or home office, and you can alter its appeal as your little one grows up by incorporating minimal changes. If you want a nursery that evolves easily as your child matures, this is a safe and cost-effective choice.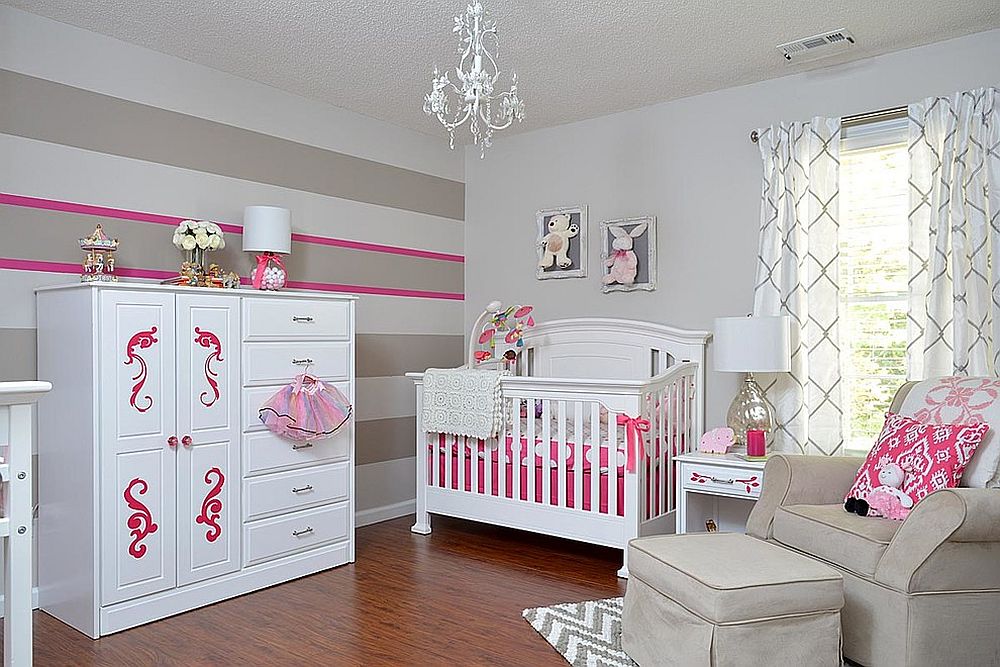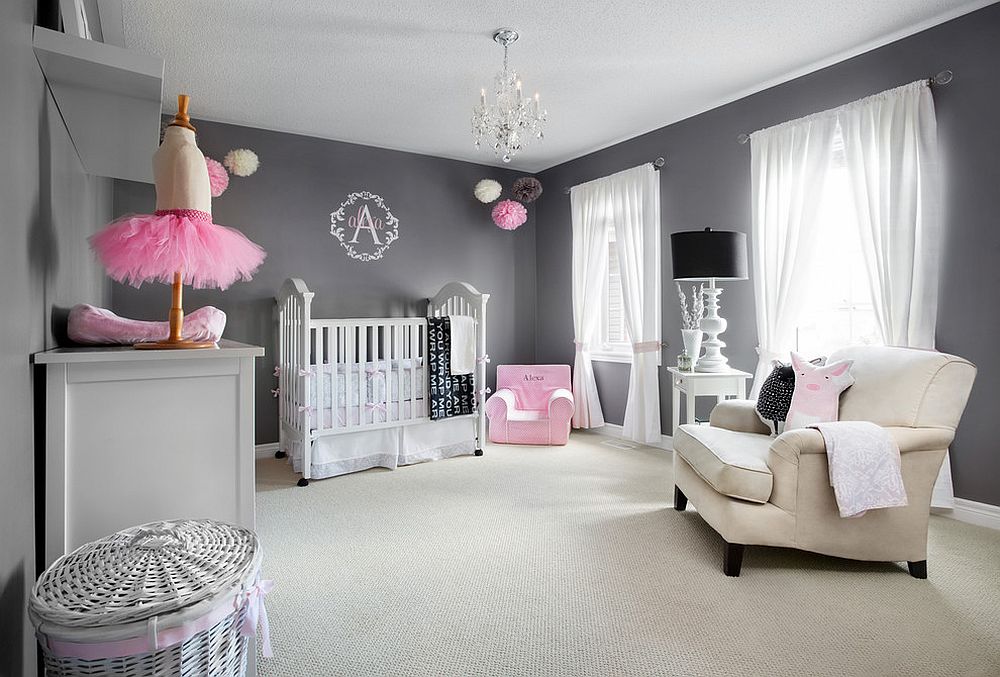 A Smart Blend of Gray and Pink
Gray and pink is a color combination that brings together glamour, style and understated modernity. It offers a balance between two contrasting worlds, with one signifying opulence and the other a sense of minimalism and practicality. If you want the nursery to reflect a more modern, contemporary or urbane appeal, then we suggest you make gray the primary color of choice. Those who want a girl's nursery that is 'cuter and more colorful' might want to fill the room with more of pink. Hot pinks and bright fuchsia are currently hot hues, and they definitely stand out visually, even when used in moderation. Pastel pinks are also a hit and seem far easier on your eyes!
RELATED: Refreshingly Refined: 20 Nurseries in Yellow and Gray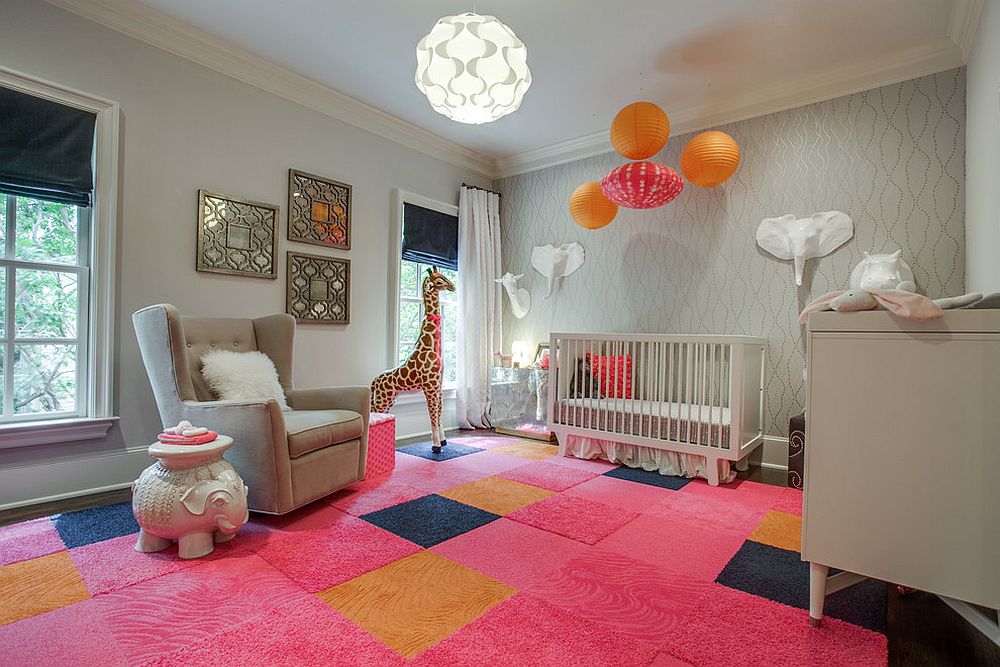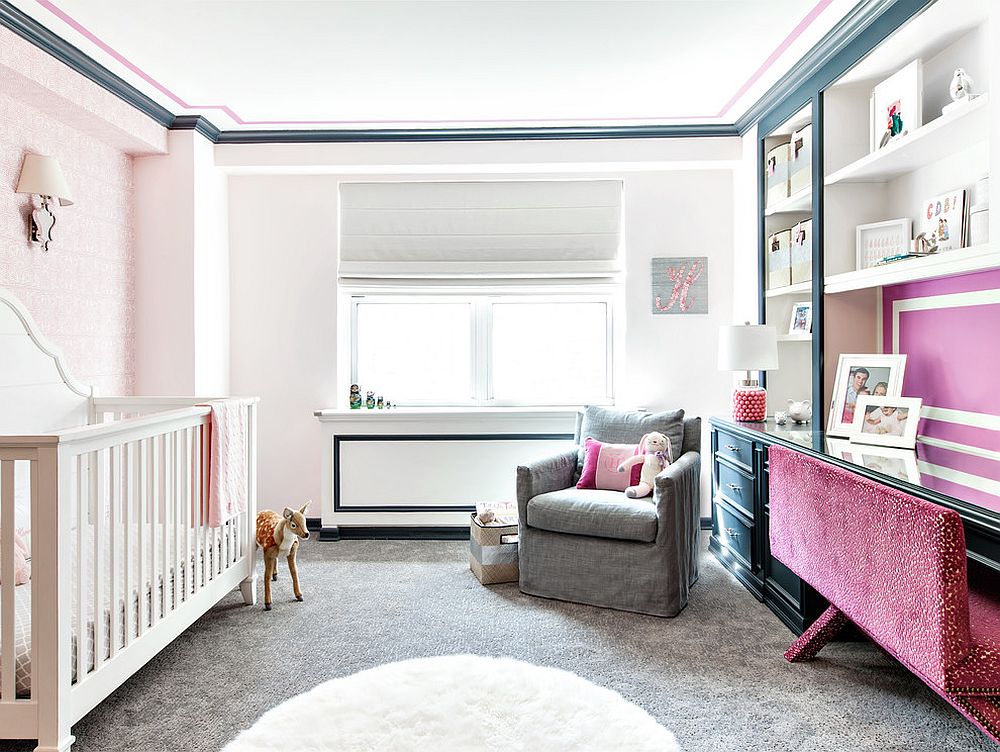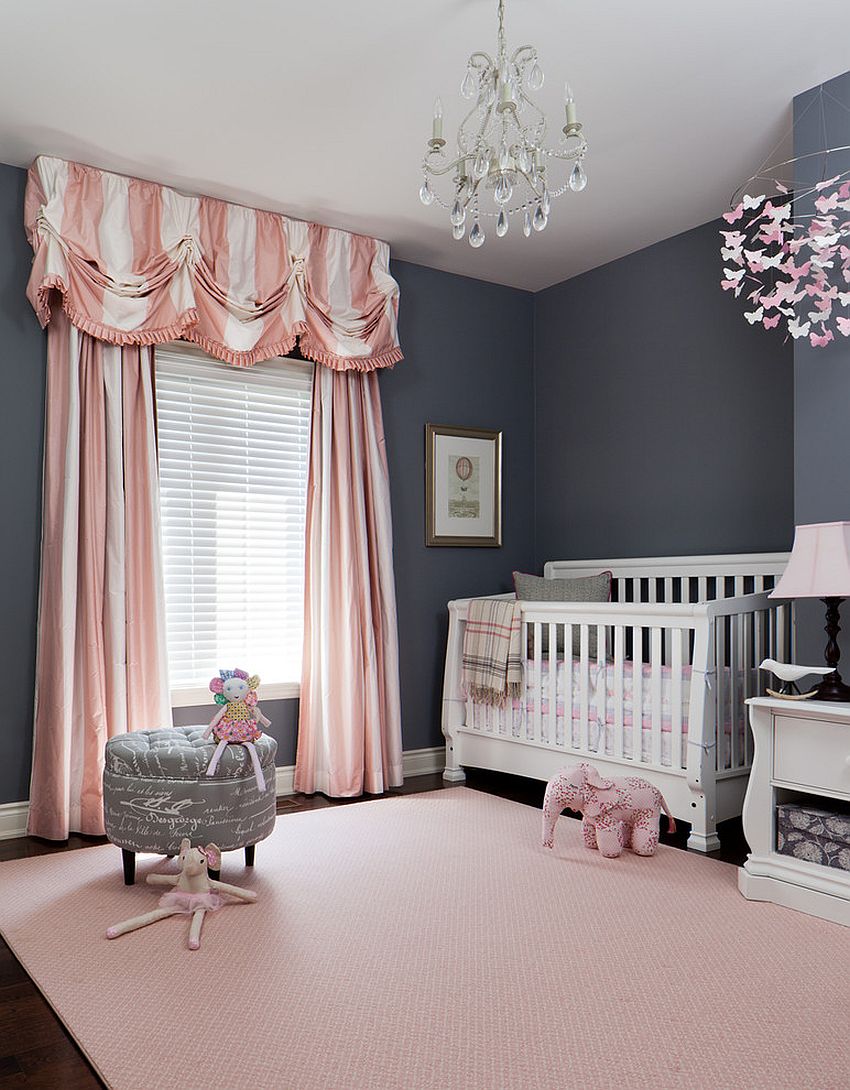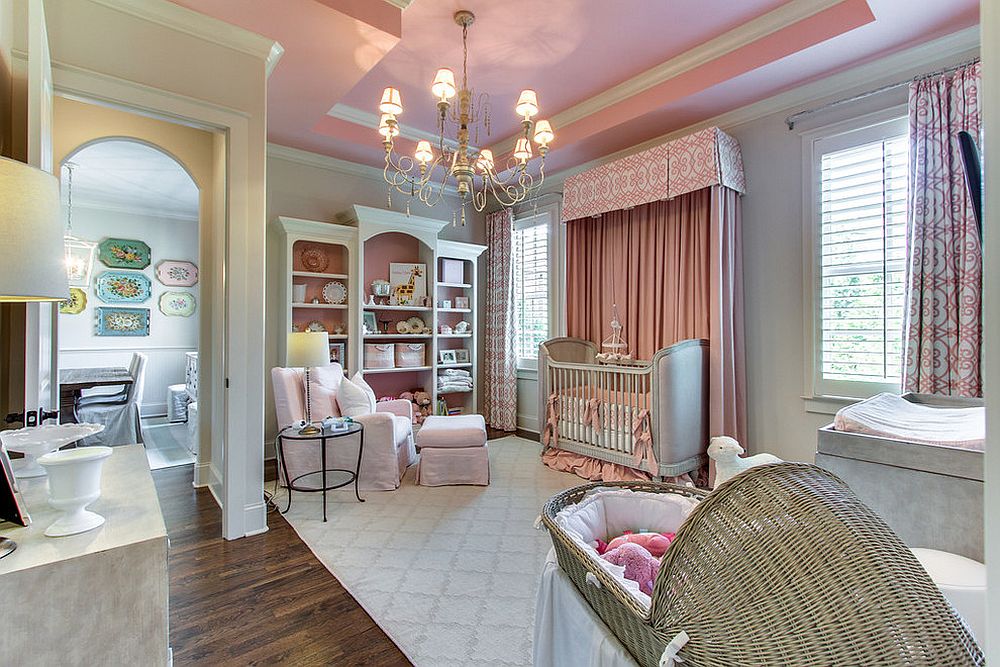 Finding the Right Style
Gray and pink allow you to experiment with a wide range of styles and themes, but you might struggle with a few like eclectic, bohemian or Victorian with this color duo. Since most homeowners do not really opt for such eccentric styles while planning for a nursery, this cool pair finds space in most nurseries across the globe. Combining gray and pink with pops of orange, coral or even red is a fun alternative that adds another bright color to the room without taking away from the primary color scheme. Remember that it is the décor you choose and the lighting that shape the style of the nursery more than just the color palette.
RELATED: Pink Room Decor: How to Beautify Your Home with Pink