There were times when homeowners and builders simply bulldozed everything in the way in an effort to build the perfect home. But all that has changed dramatically in the last decade with eco-friendly home design and sustainable architecture finding new ways to craft homes that interact with the surroundings in a positive and planet-friendly manner. Nestled in a leafy neighborhood of Bulli, New South Wales, Australia, the Pavilion House fits this billing perfectly, as Alex Urena Design Studio conjured up and created a contemporary home that is draped in greenery.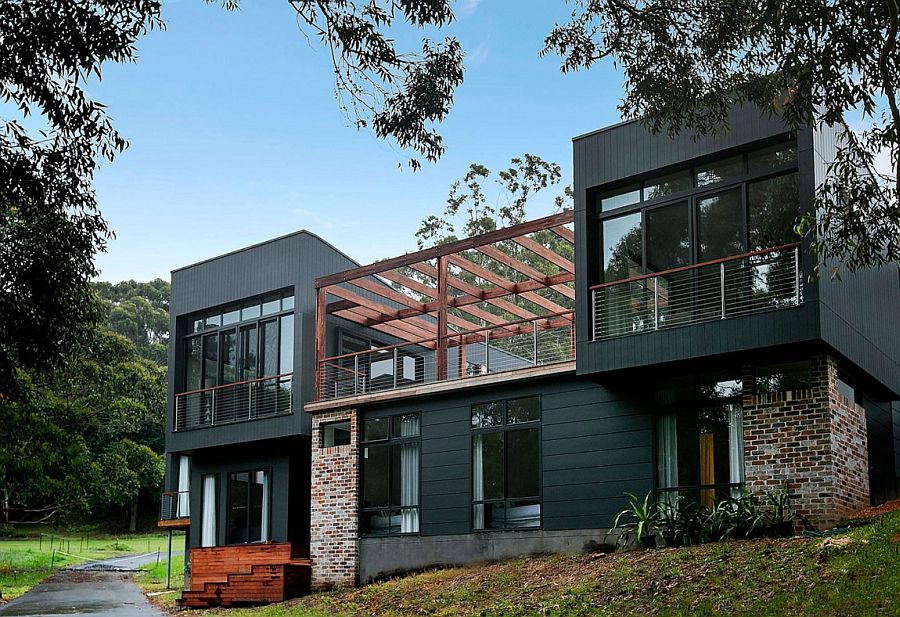 Nestled on a sloped lot and surrounded by lush green bush, the fabulous family home has a unique entry that weaves its way through the greenery and leads you to the rear of the residence. The natural slope of the site was utilized to the benefit of the Pavilion House, as the furthest point away from the canopy is completely surrounded by its green goodness. A stunning central courtyard and pool area become the main social zones of the second level of the house that also contains the living area, kitchen, dining room, pantry, terrace and a guest space. It is the first level beneath it that houses both the parents and kids' bedrooms.
Privacy was an important consideration within the house itself, as tranquil nooks and cool work zones have been coupled with clever open spaces to achieve a balance between both worlds. Relaxing, tasteful and sensitive to the needs of the site, this is a beautiful Aussie home that focuses on harmony between natural landscape and modern lifestyle! [Photography: Alex Olguin]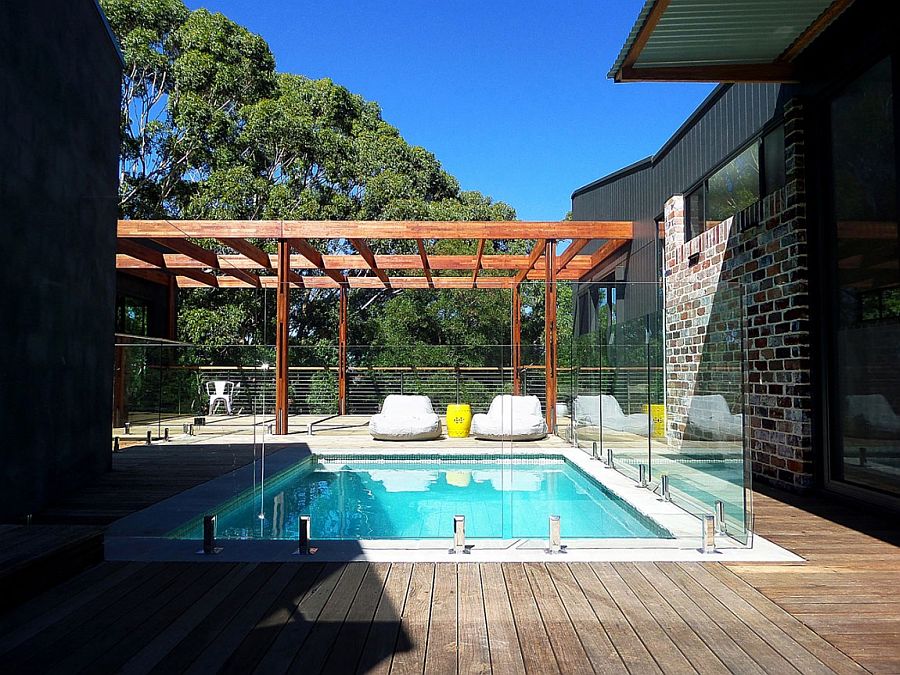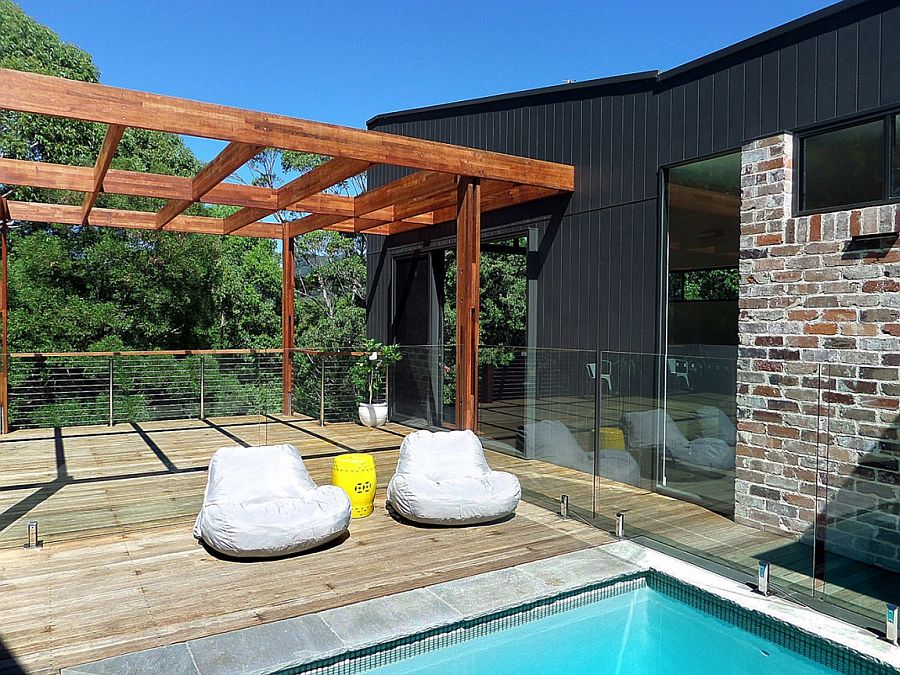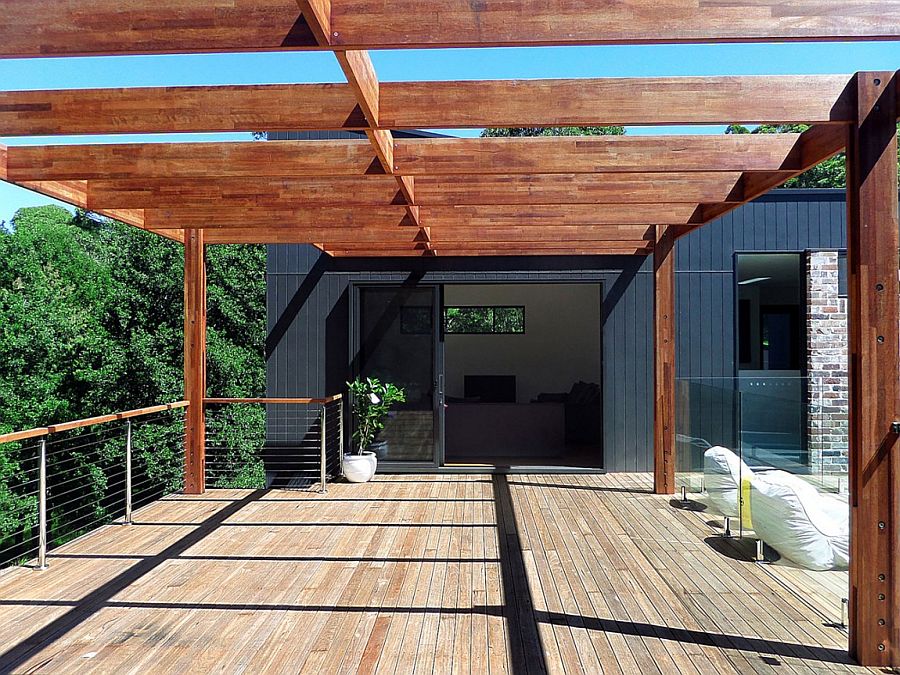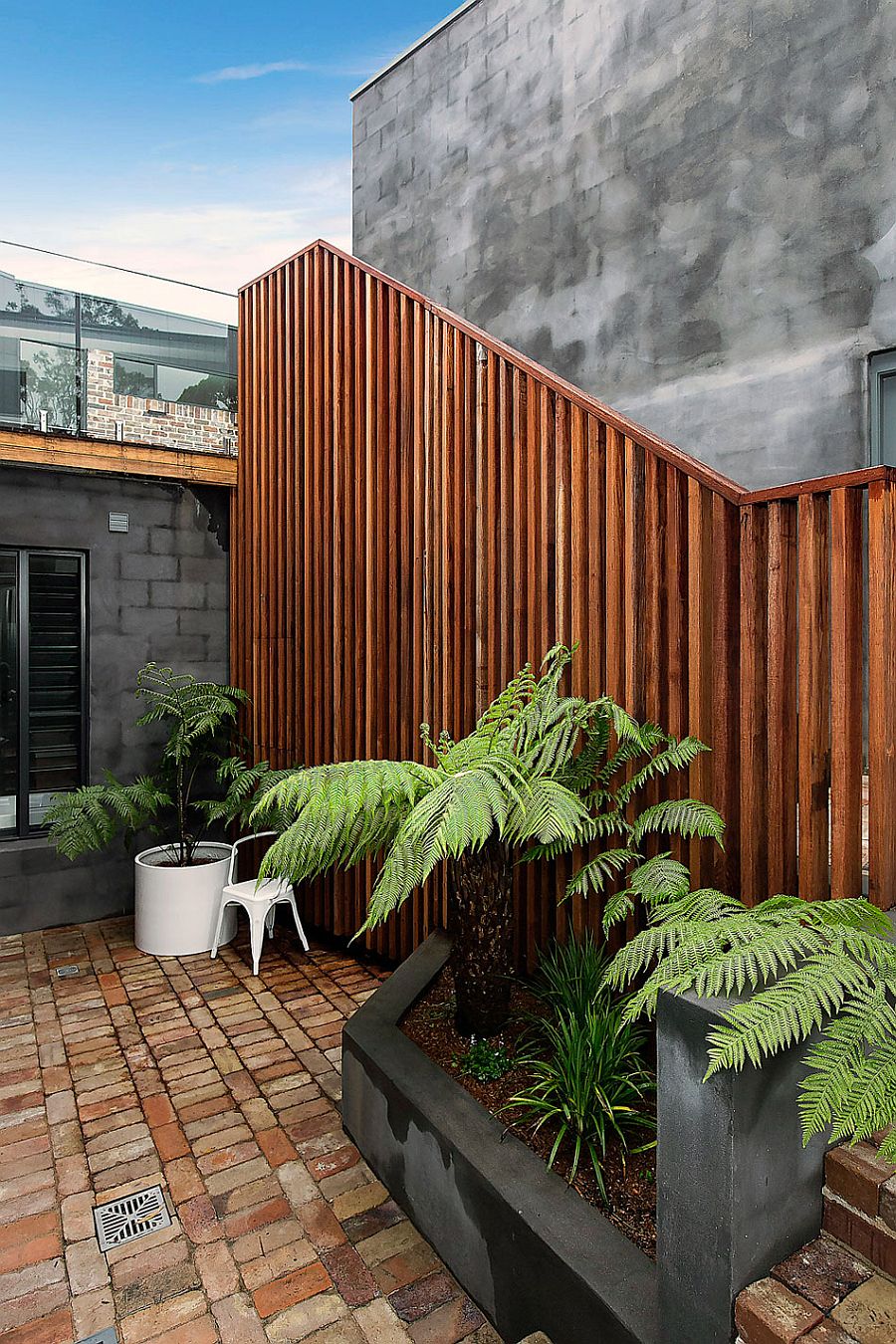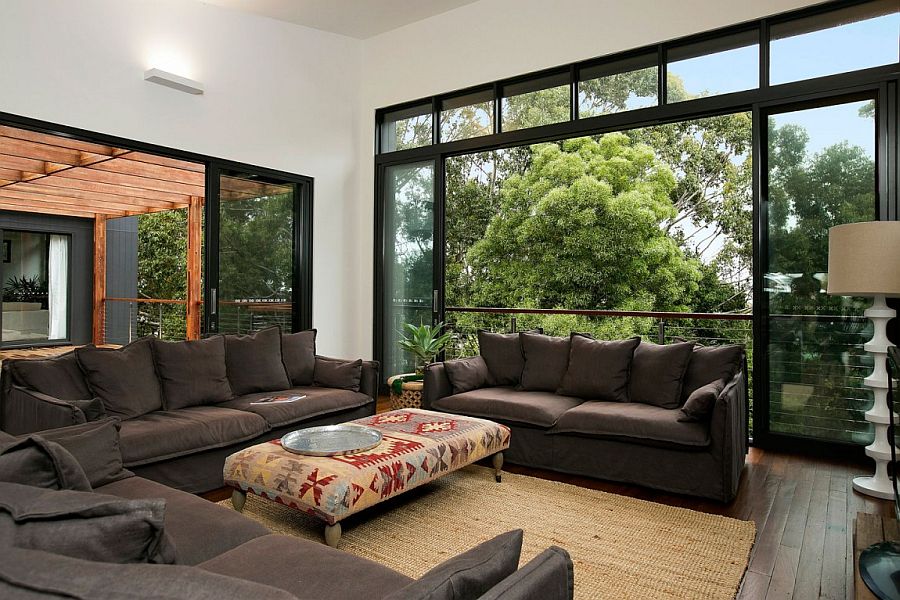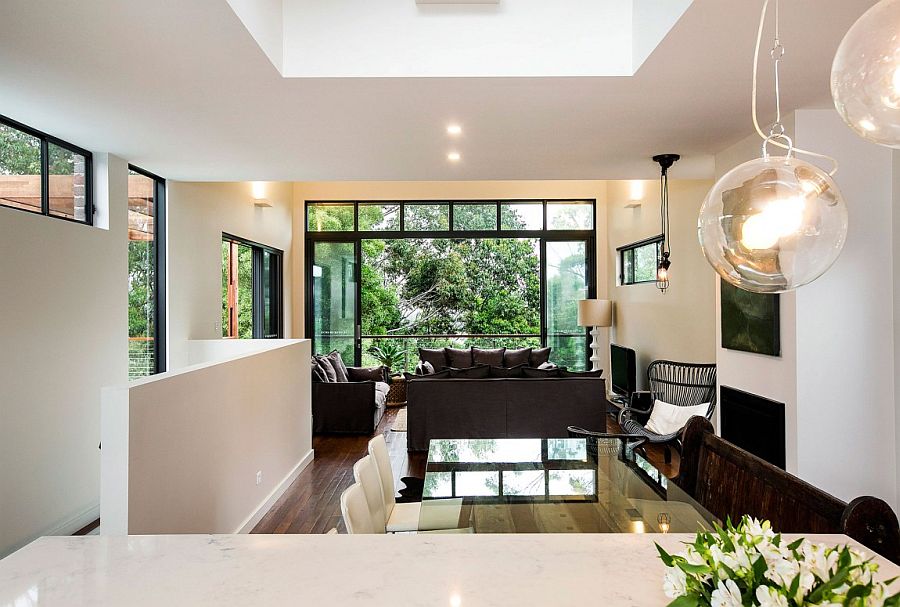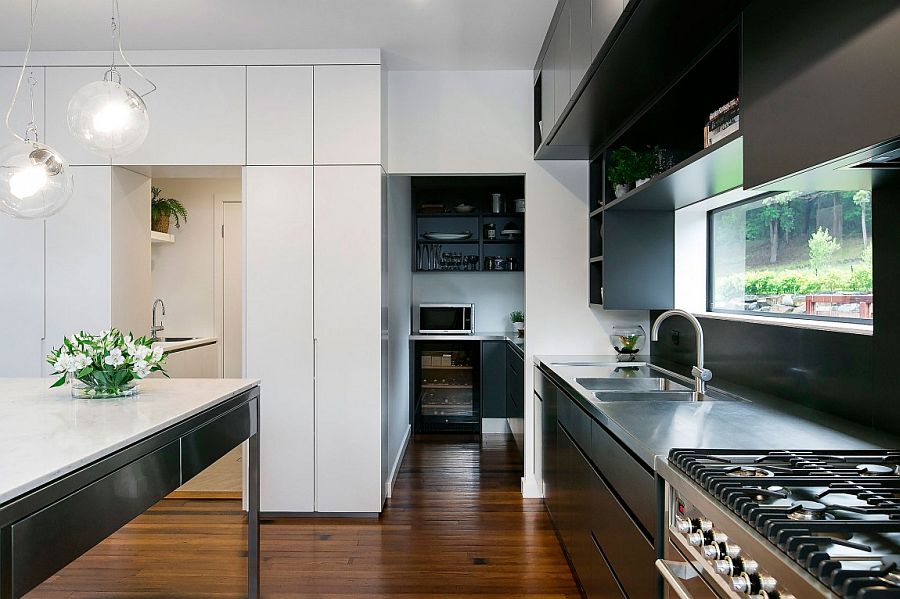 As designers we have a very big responsibility in how we affect the landscape. Houses are going to be built and people are going to interact with its surroundings, but we have to design them in a way that the relation keeps its harmony regardless of the architectural presence of a building.