Modern homes and interiors are all about neutral hues with a splash of color here and there to enliven the setting. But this contemporary loft in Milan takes a completely different approach, as it embraces black in a bold and endearing fashion, even while creating an open and elegant living space. The layout of the apartment designed by Silvio Stefani ensures that the open living area with kitchen and dining seems like one large, unhindered setting that offers the perfect 'social zone'. It is the Mina and Natural Skin Kitchen Collections from Minacciolo that give this interior a sophisticated, ergonomic and exquisite contemporary flair.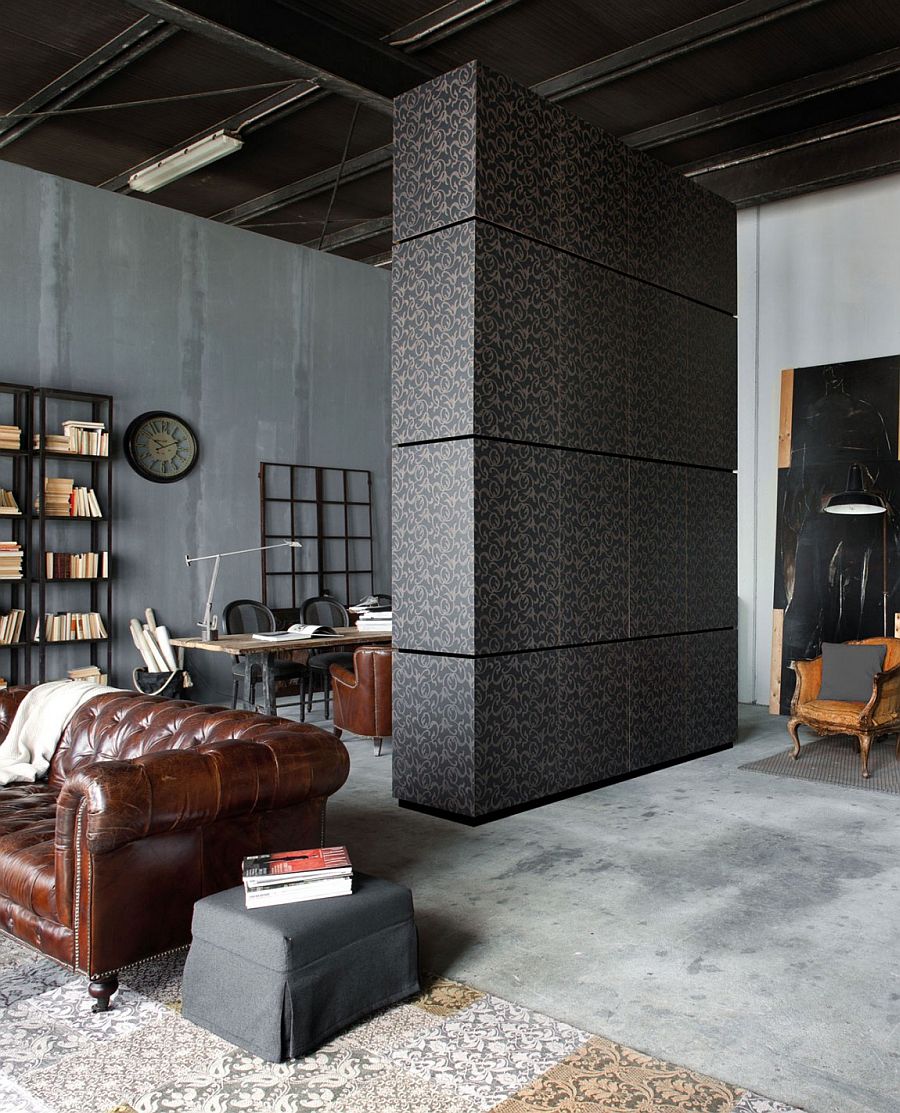 The central island from Mina collection is the showstopper of the kitchen, with unique custom lighting from the series adding to the dramatic atmosphere here. The multi-functional island comes with cutting-edge technology and a series of kitchen appliances, and it's the one-stop solution that frees up the remainder of the space for additional shelves and cabinets. Sleek lines are combined with classic Italian craftsmanship and a hint of minimalism, ensuring that this kitchen effortlessly combines with the more industrial environment that surrounds it.
Warm wooden finishes of natural skin add another interesting dimension to this dashing apartment where large artwork and ingenious pendants coupled with comfy décor ensure that form and function come together seamlessly. [Photography: Marco Silotto & Enrico Dal Zotto]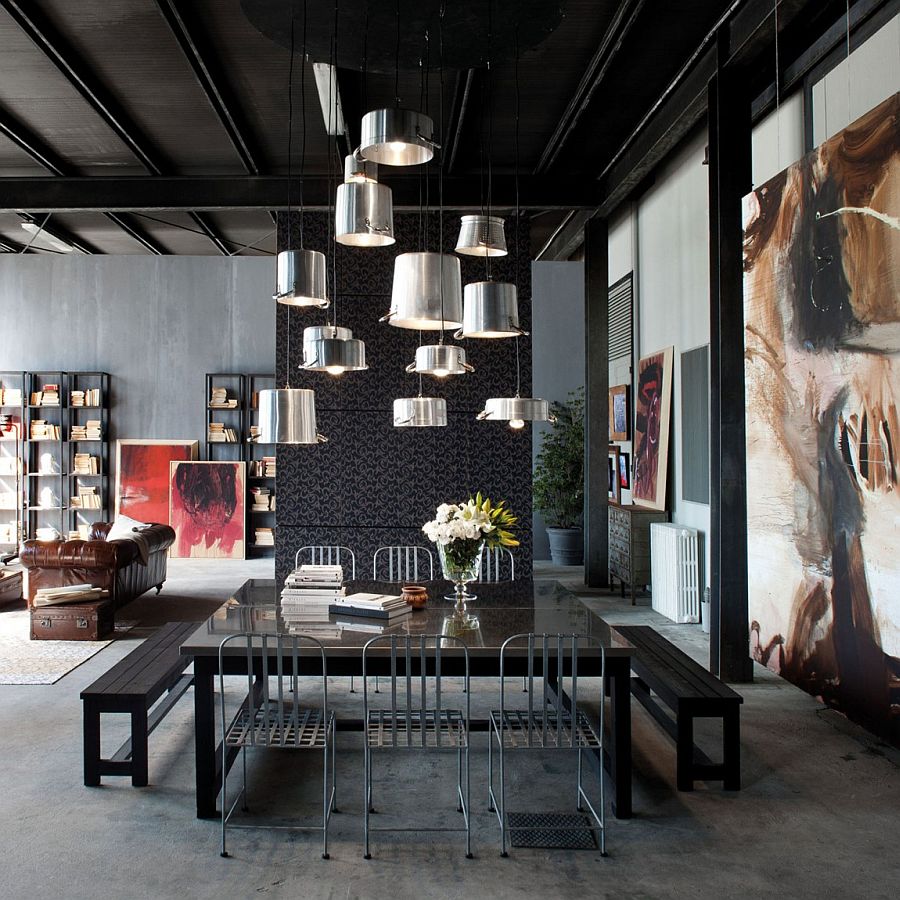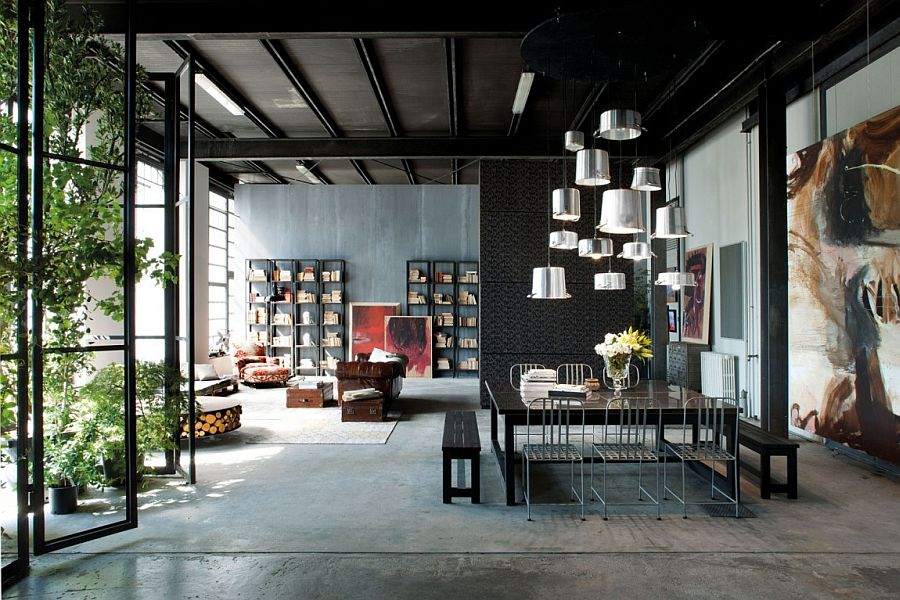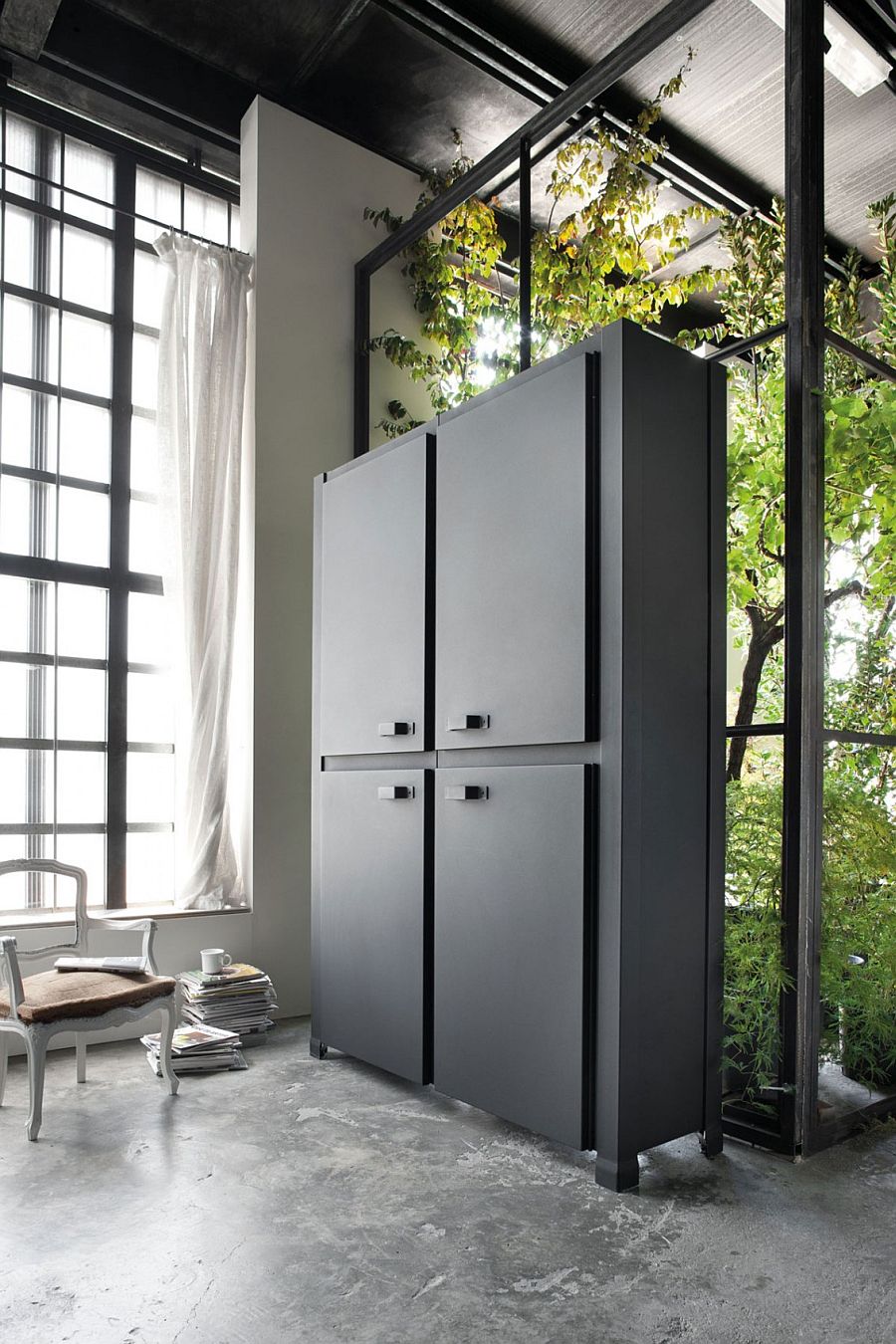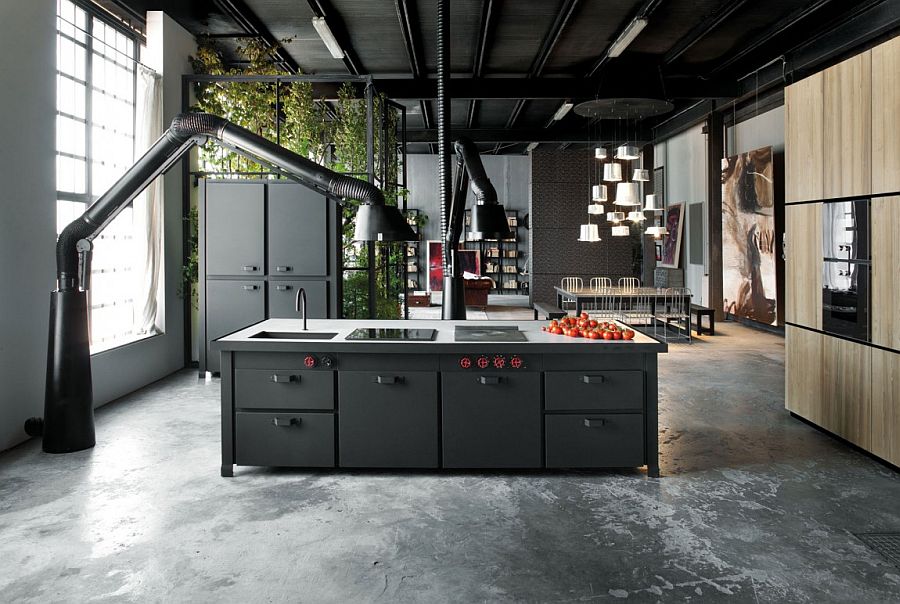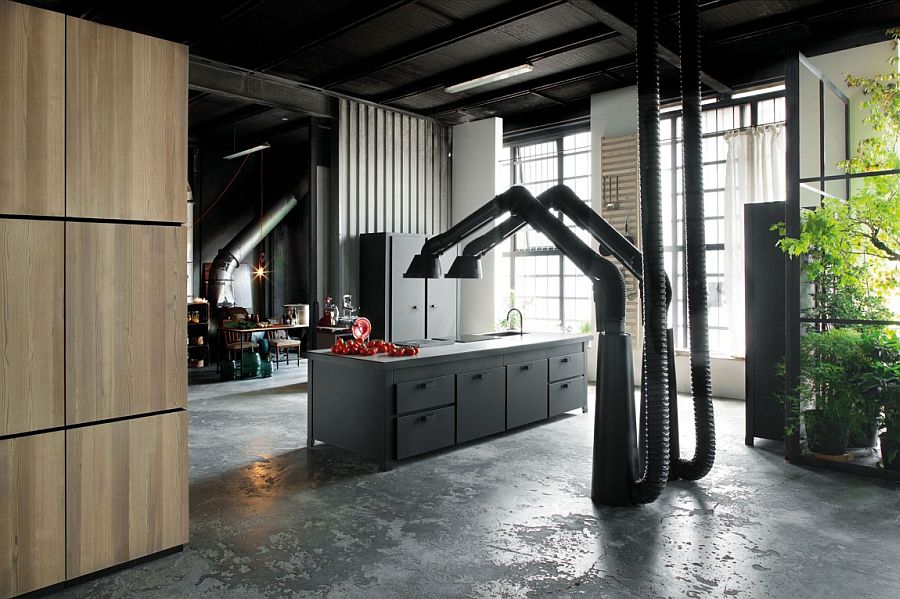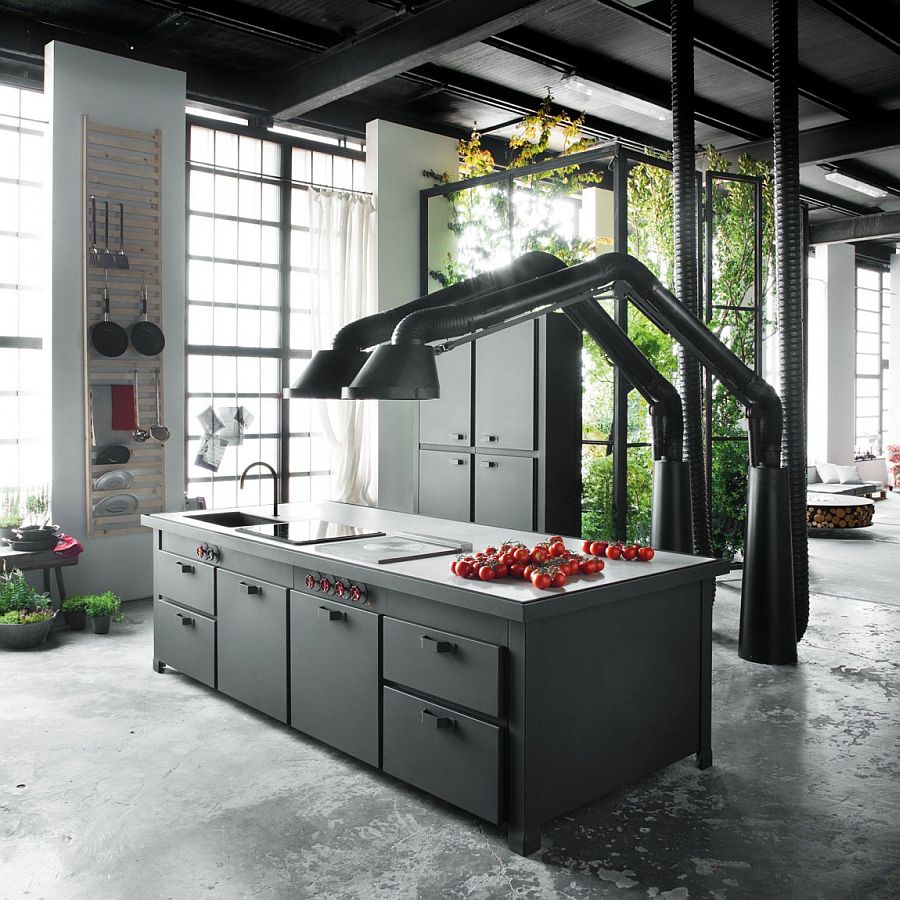 A warm natural skin envelops the total black structure of Natural Skin, a line designed to create the perfect synthesis of natural and modern technology. The consistency of the wood – unlacquered but treated with a specific process – and the smoothness of the metal merge together to create the perfect balance.